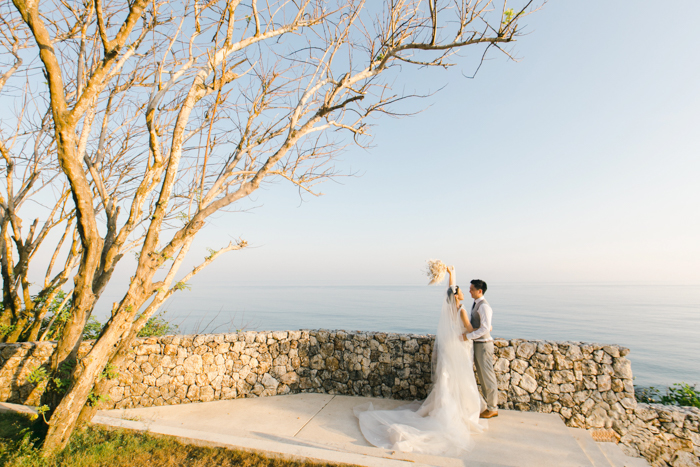 Bali lends itself as the perfect backdrop for luxurious weddings, and Nadia and Victor's wedding at Alila Villas Uluwatu was no exception! The couple rented out the entire resort to host their friends and family for an epic wedding weekend. Varawedding helped the couple take full advantage of the private venue, making use of all the indoor spaces for getting ready and their tea ceremony, the floating stage over the pool for their matrimony ceremony, and the open-air pavilion for the reception — and ensuring it all looked flawless! Tea Rose Wedding Designer used the couple's travel-inspired color palette in their spectacular floral designs and made sure each arrangement added a natural overtone to the luxurious vibe. Everything about this Bali wedding was sophisticated yet heartfelt, and Imaj Gallery was there to capture it all!
The Couple:
Nadia and Victor
The Wedding:
Alila Villas Uluwatu, Bali, Indonesia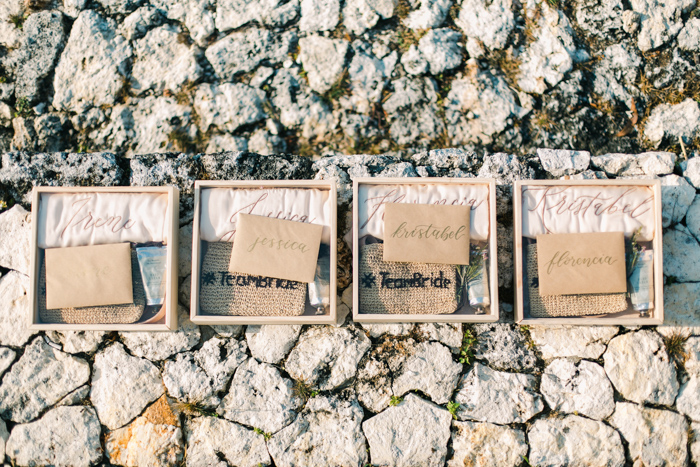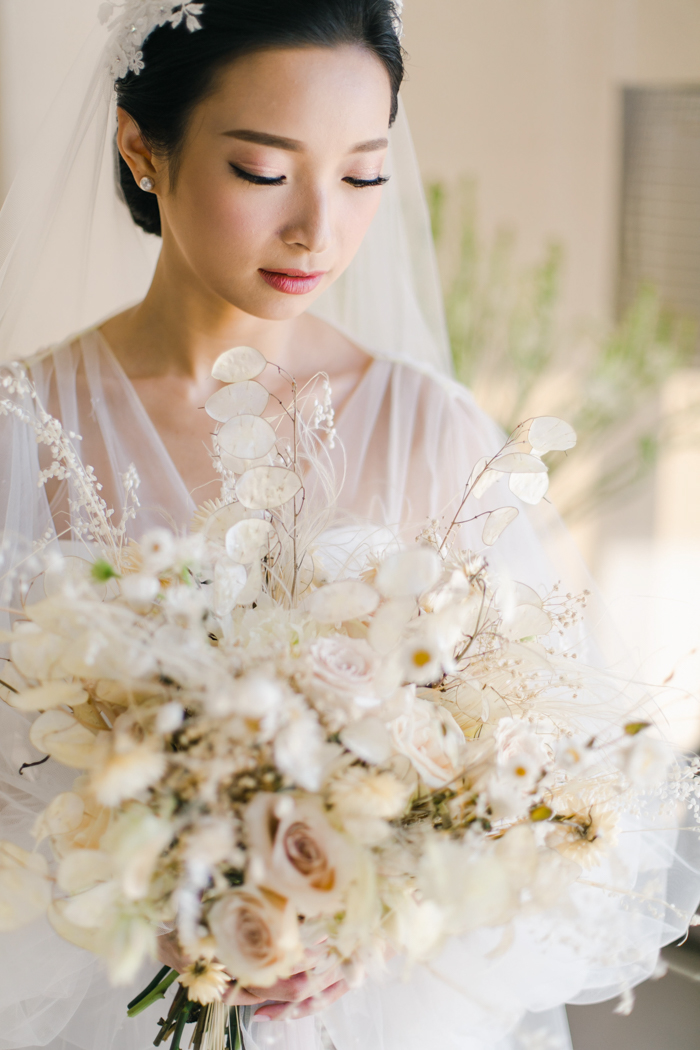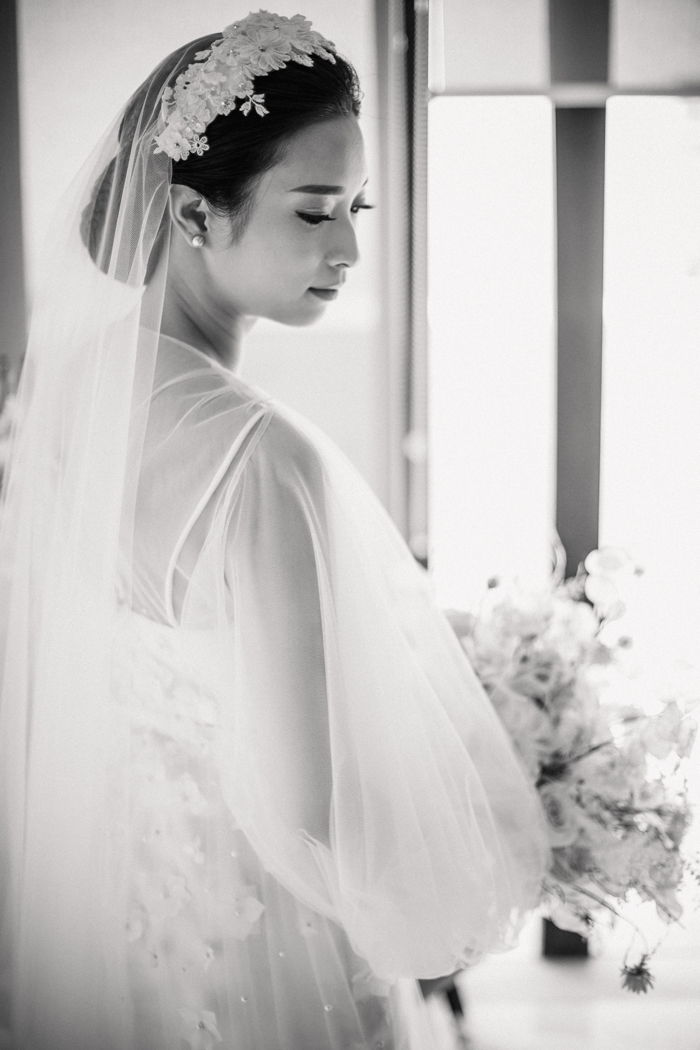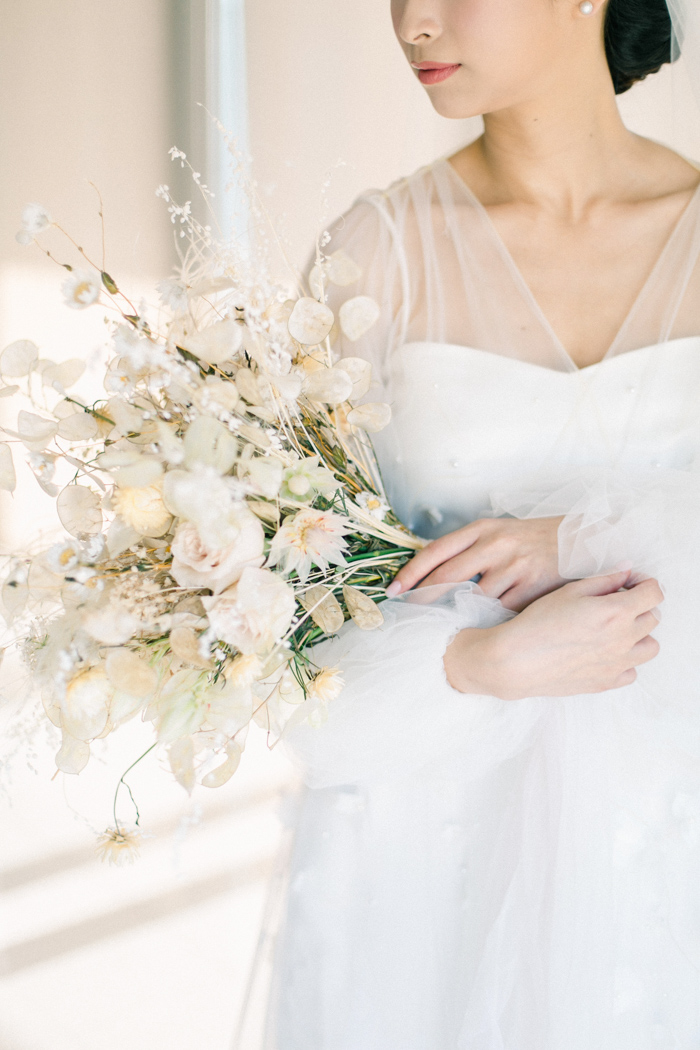 The most important thing for me when planning our wedding was to make sure that everyone enjoyed their time, including us. We wanted every detail to reflect us and represent us in every personal way. The dream was to have an effortless, enjoyable wedding, filled with heartfelt, raw and original moments and emotions.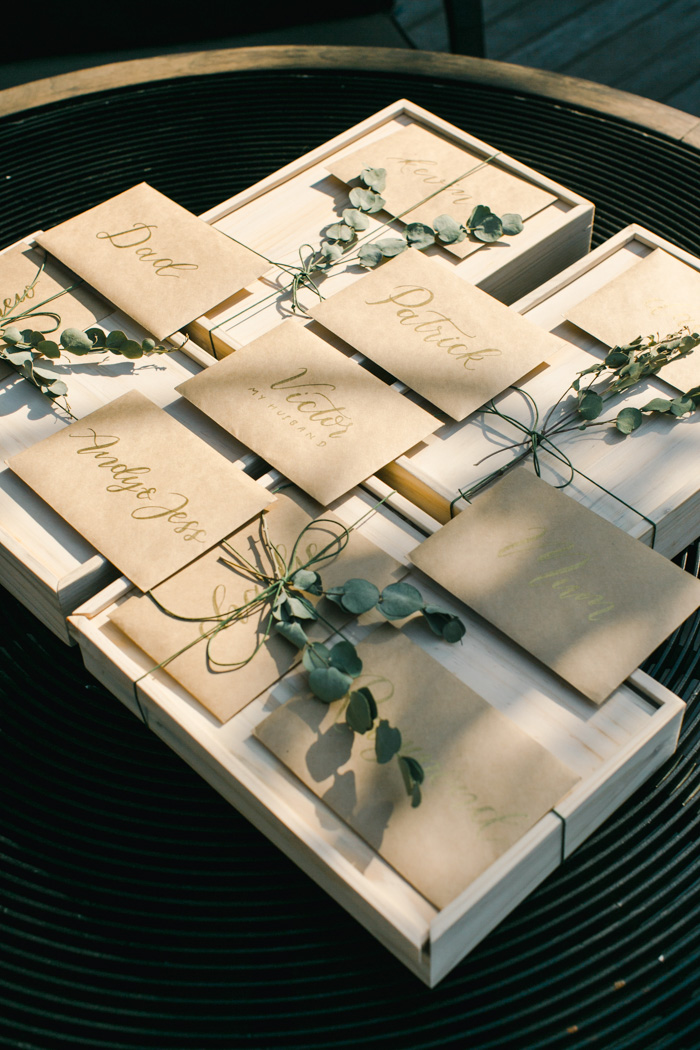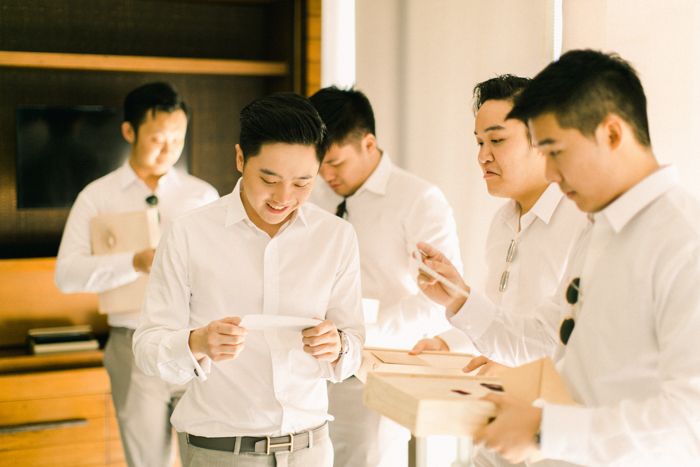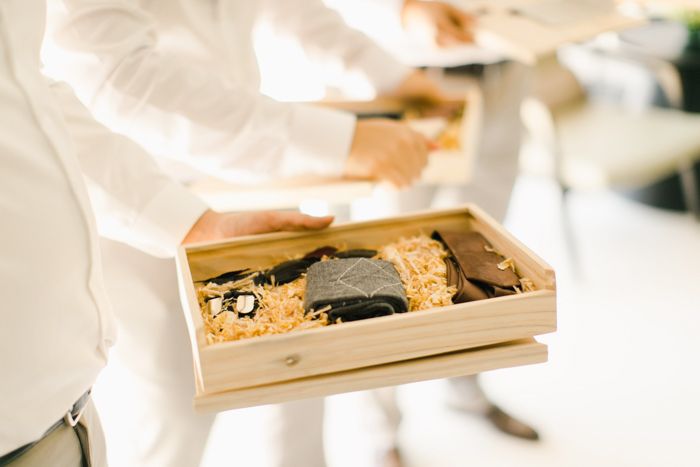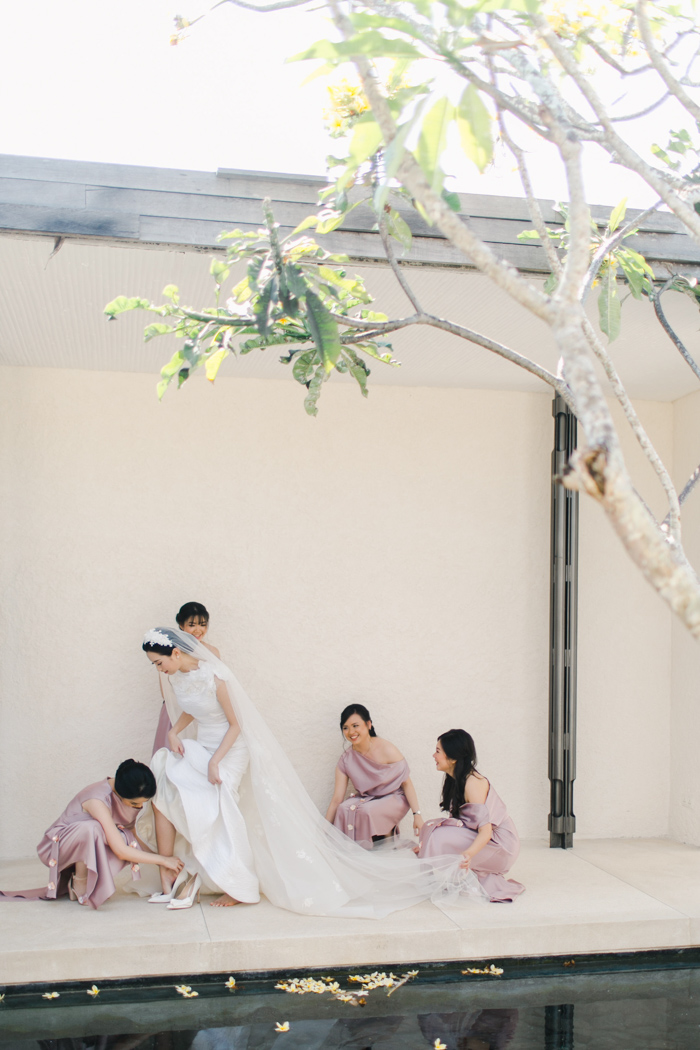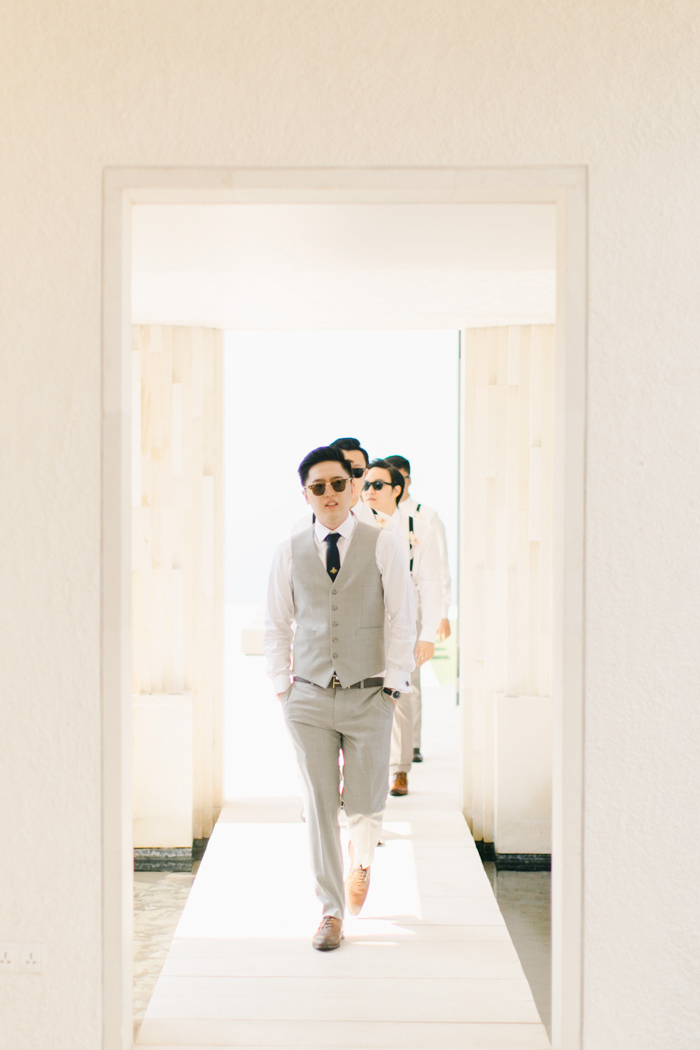 We always knew we wanted a Bali wedding but, because we both come from quite big families, we had to find a venue with enough capacity and that left us with only a few options. The moment we stepped into Alila Villas Uluwatu, we knew it was the one! The place was so serene and private, the sky just seemed different from up there, overlooking the endless sea. The fact that we had the privilege to book out the entire resort left us with endless possibilities and fewer restrictions. Providing our closest families and friends with a 2-night stay on the property gave them not just a day to remember but an entire weekend. Because it was such a spacious venue, there was a place for everything. A room for the Teapai ceremony, an outdoor area for our holy matrimony on the floating stage on top of the pool, a spacious lawn for our cocktail, a dining area, and also a space for our afterparty!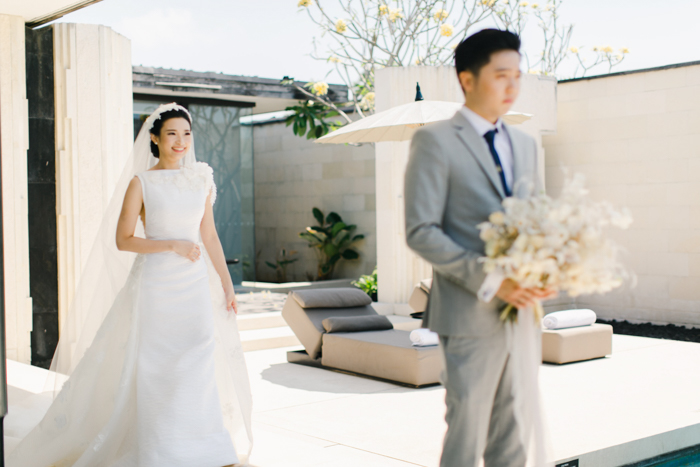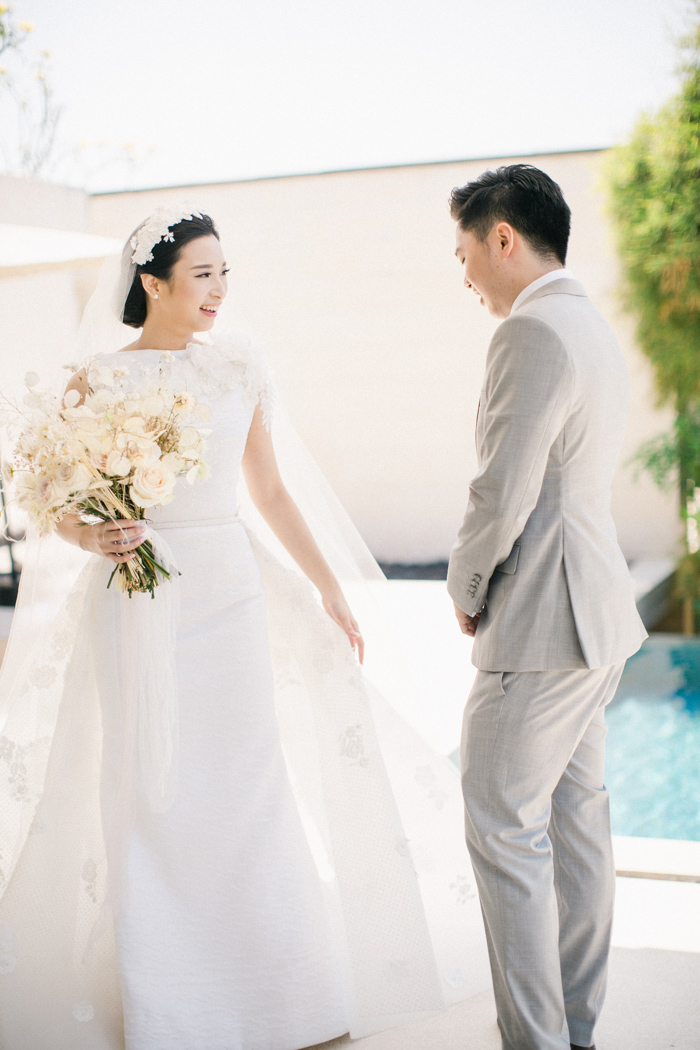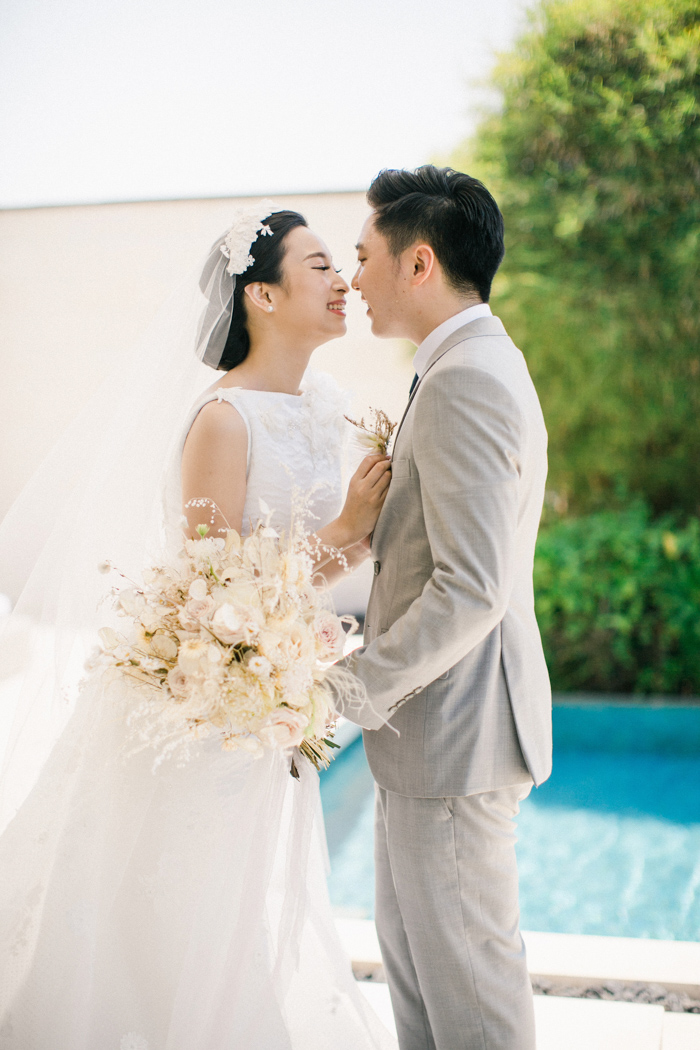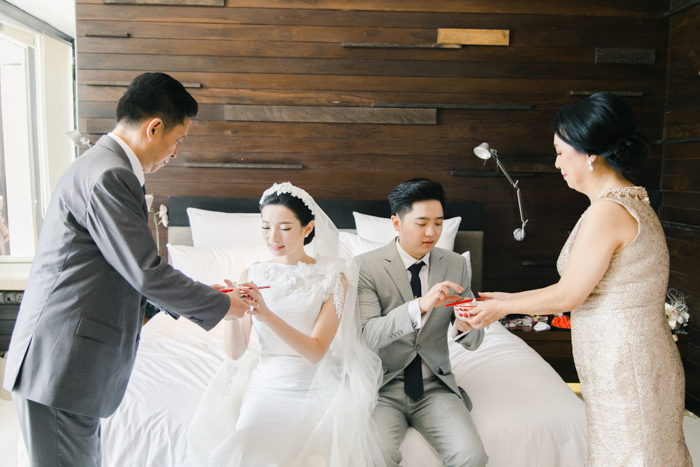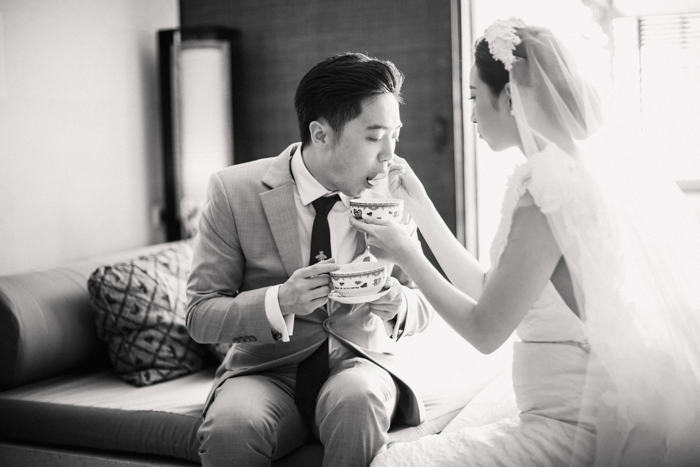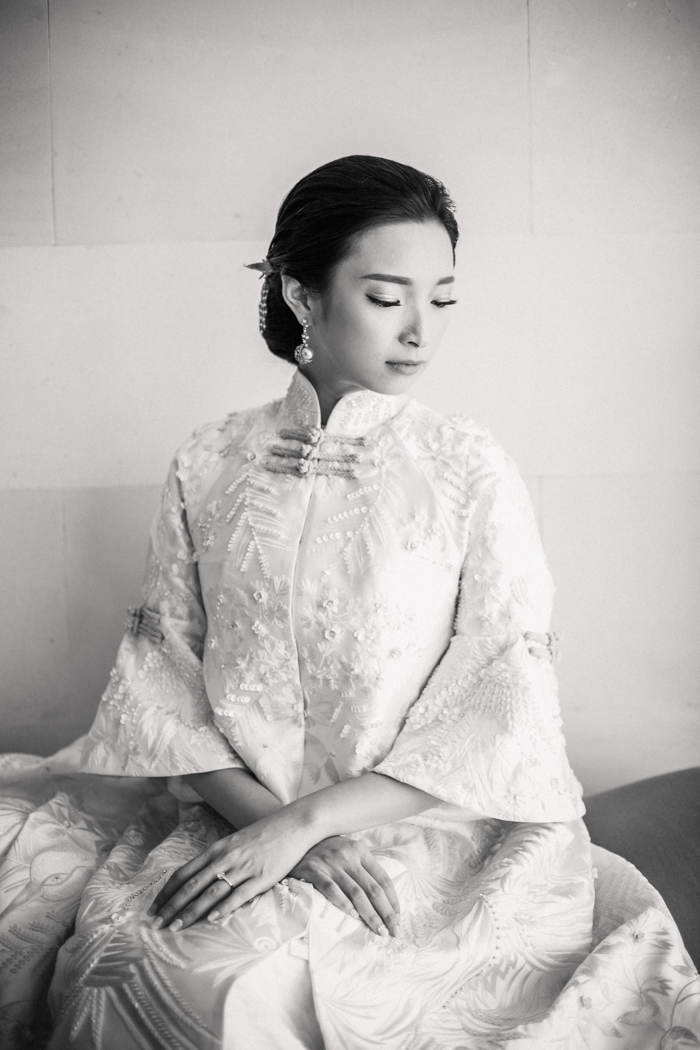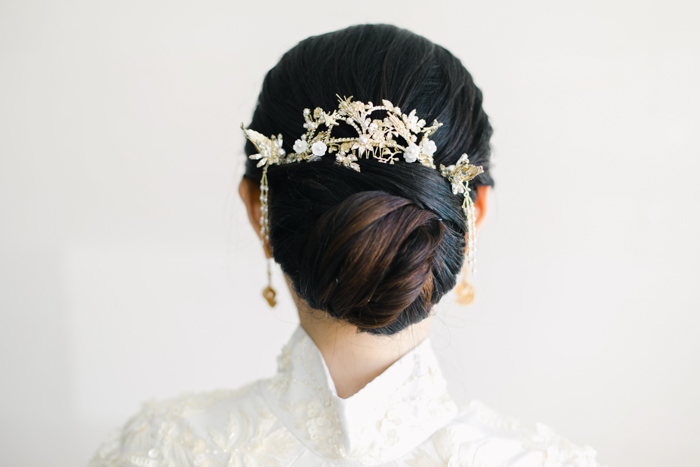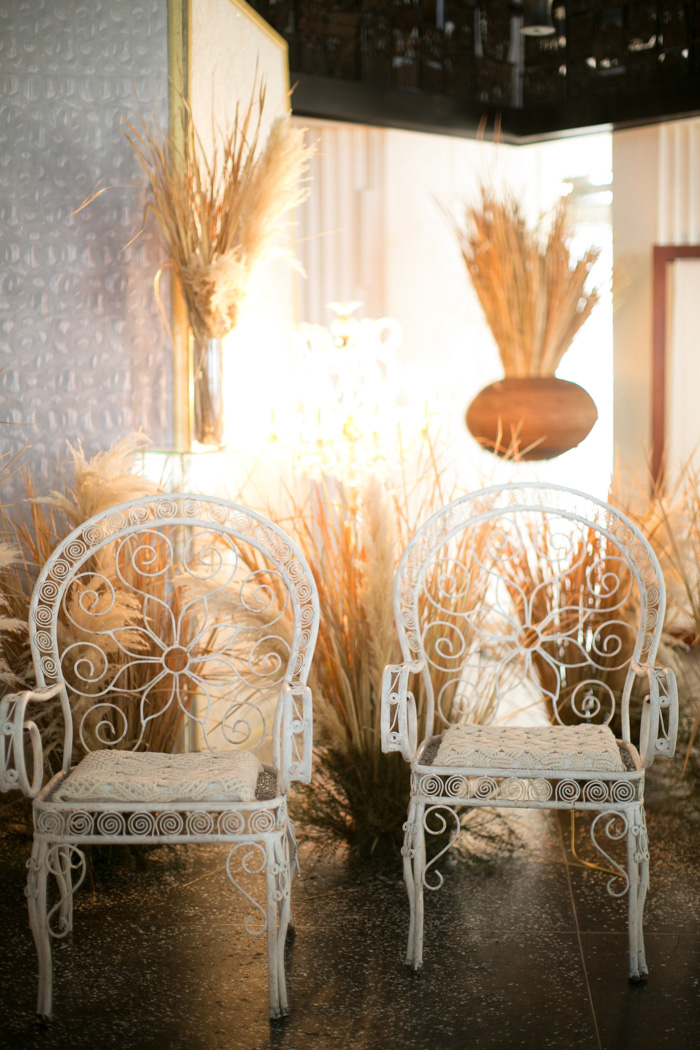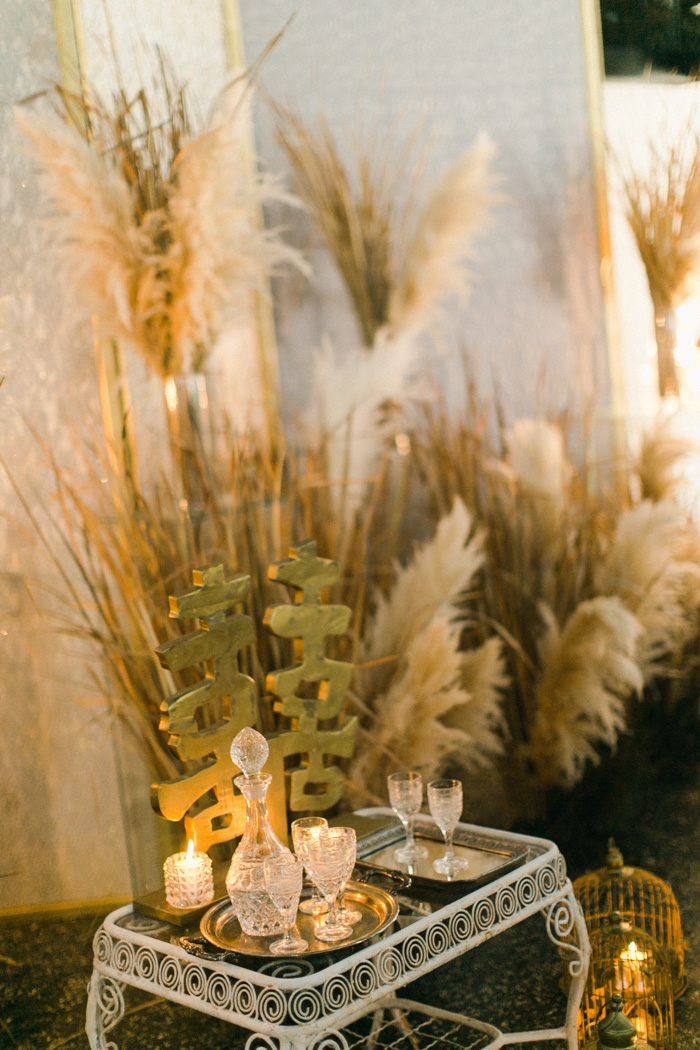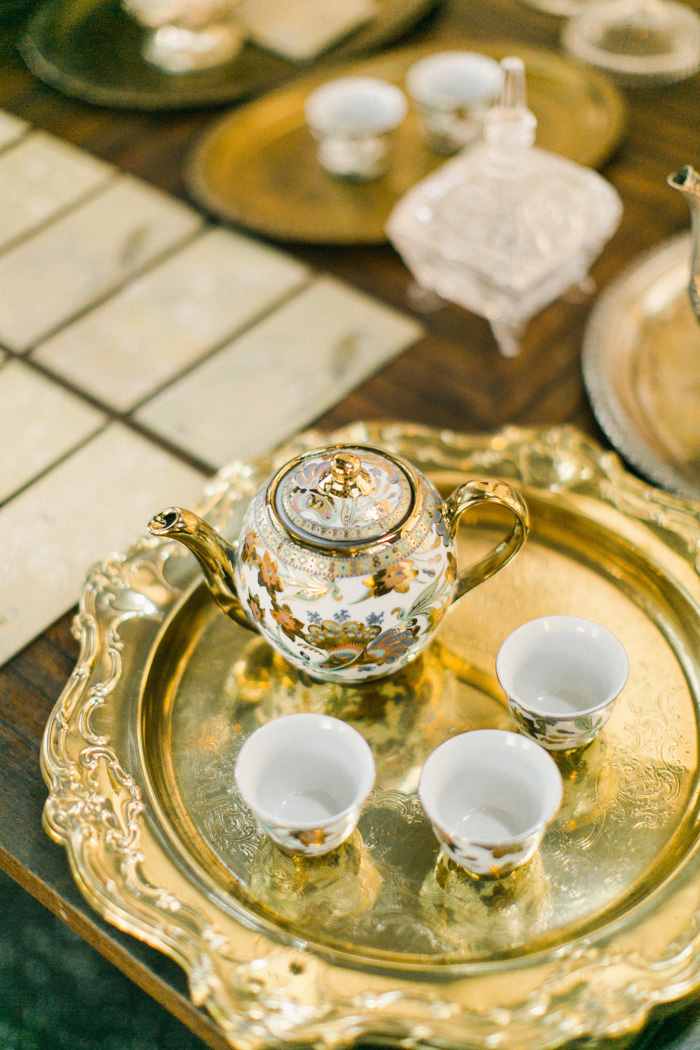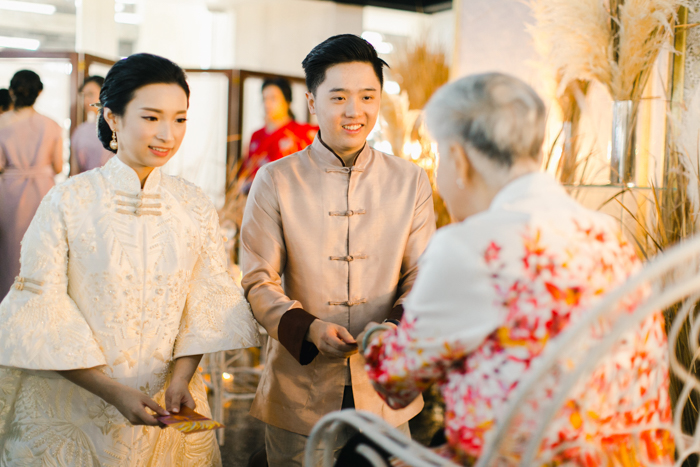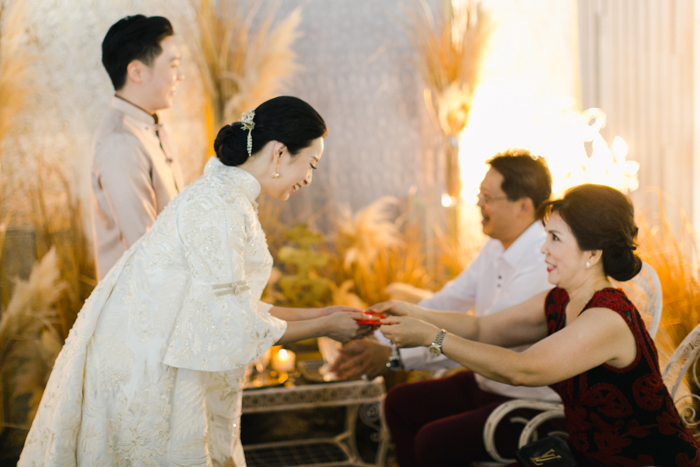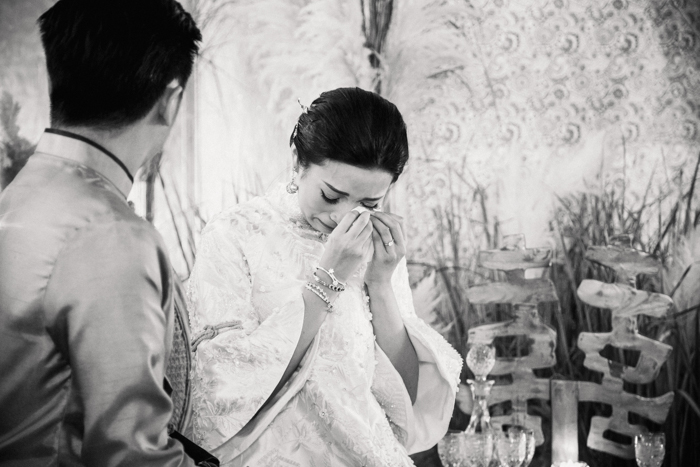 Because the sun was still quite hot during our ceremony, we kept things short and simple. We provided umbrellas for them to shield them from the sun. I didn't want to go overboard with the decoration because it has such a gorgeous view of the horizon where the sea and the sky just blend into one. The floating stage in the pool made us feel like we're part of that, too. We wanted to enhance the area but what we wanted to focus on during the matrimony is our commitment to each other. We wrote our own vows and got teary reading it, and I still do every time I watch it on our wedding video!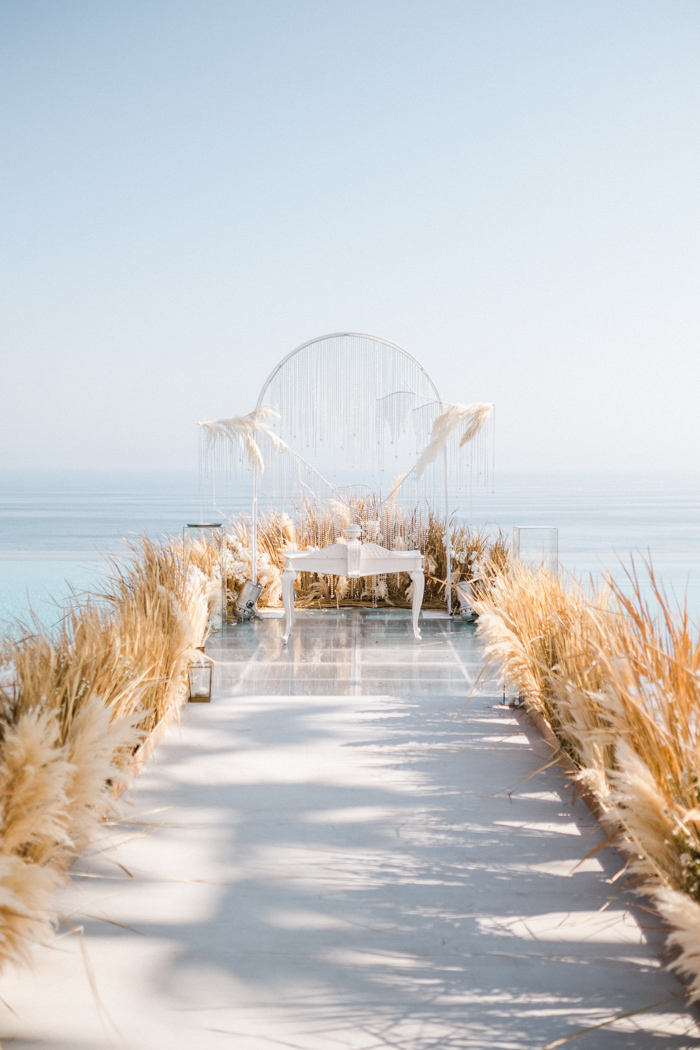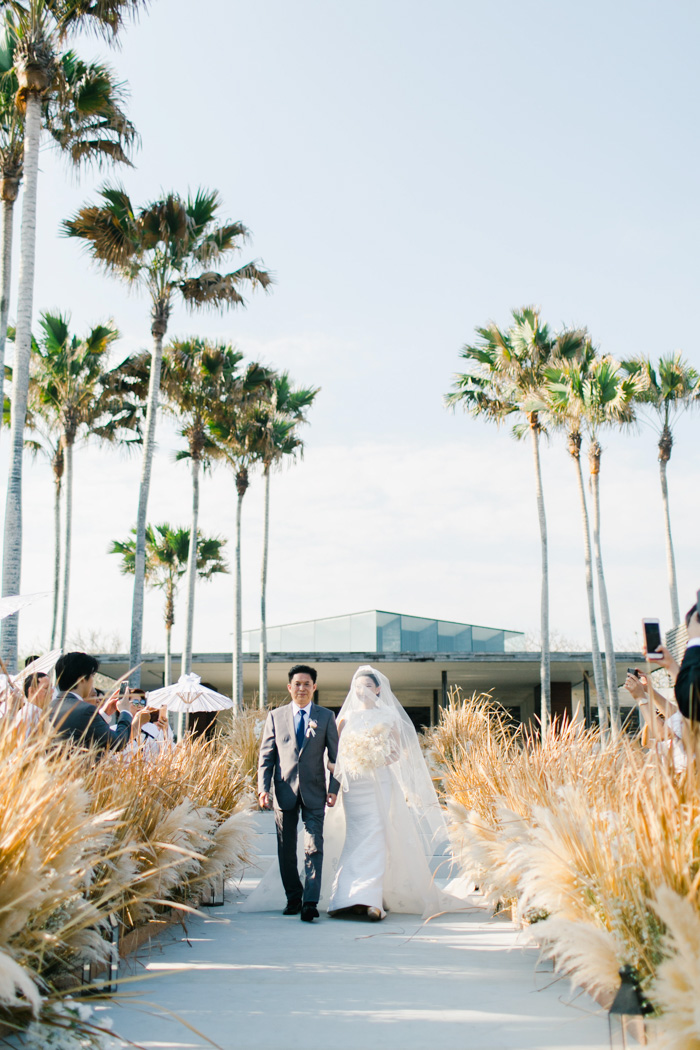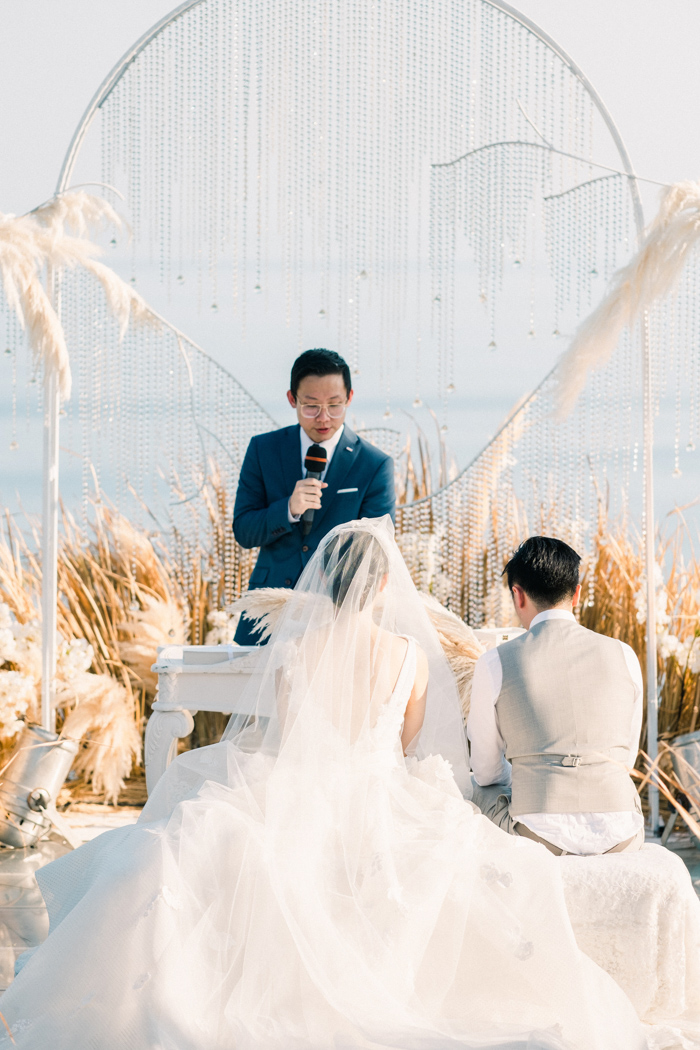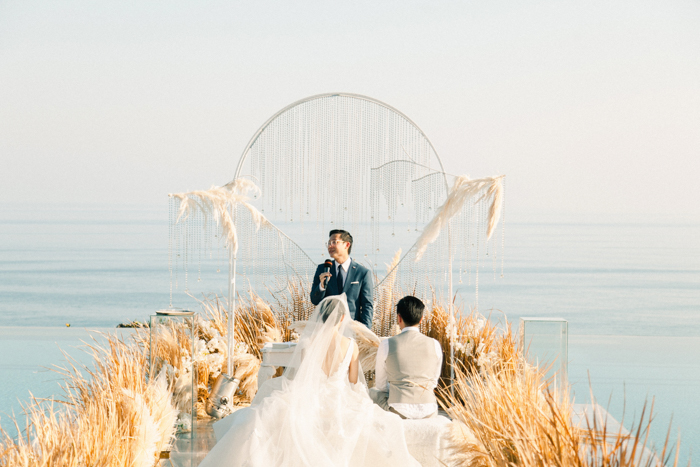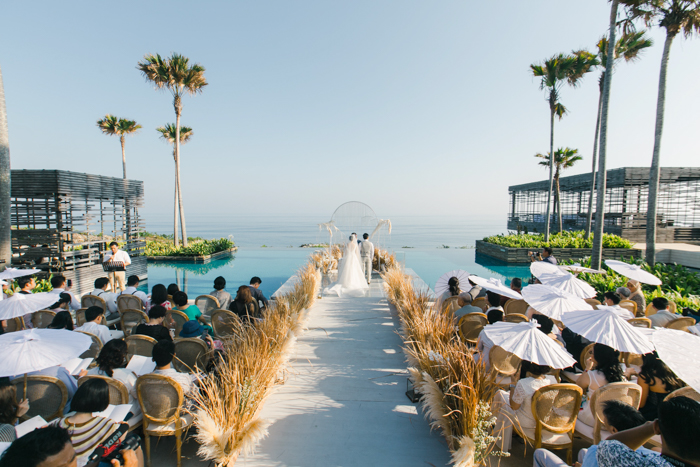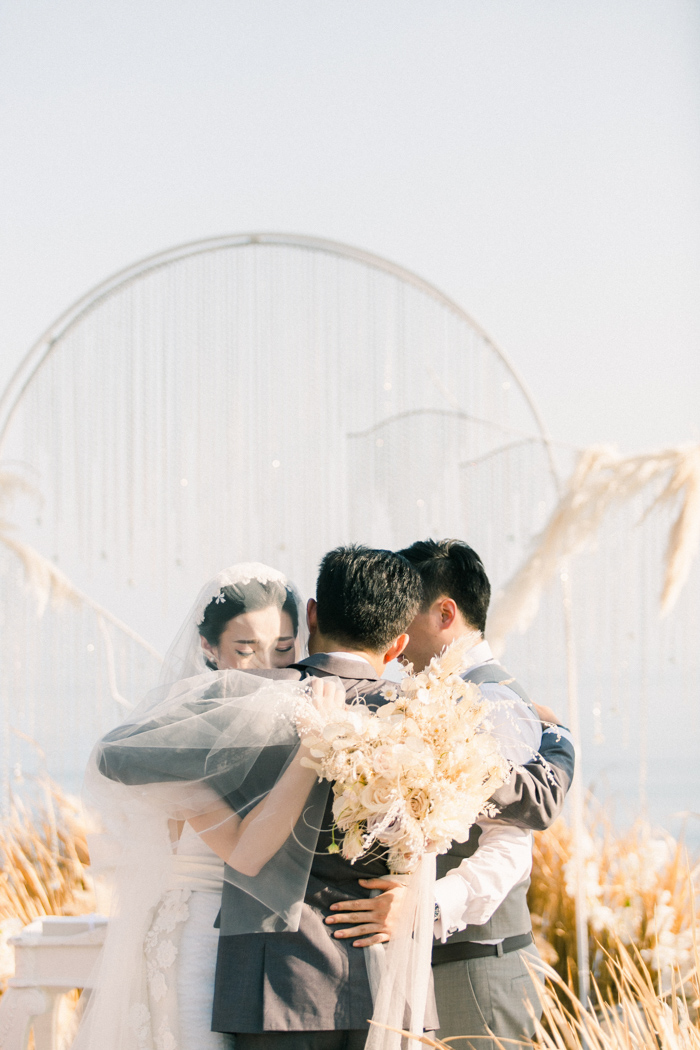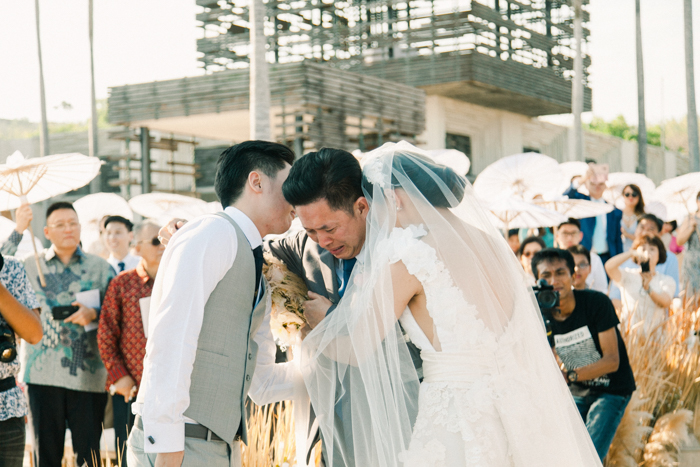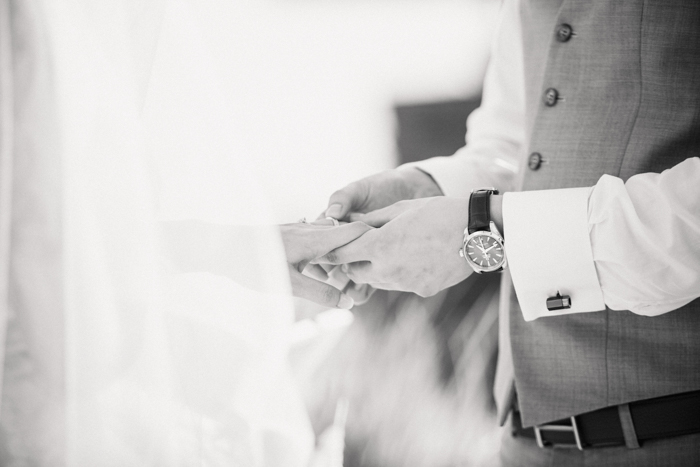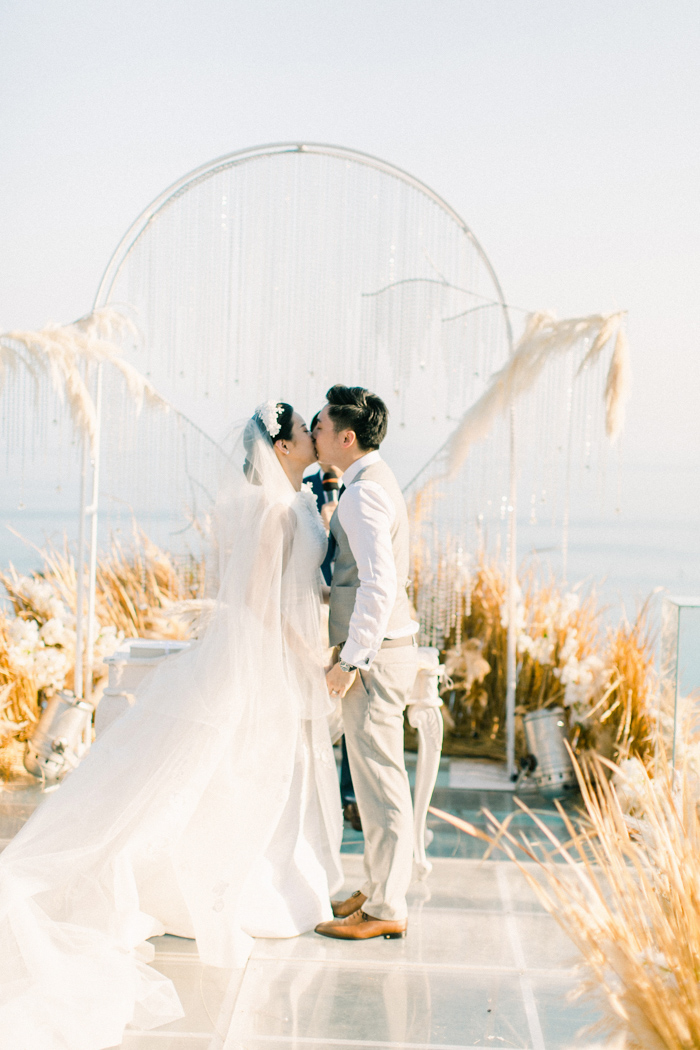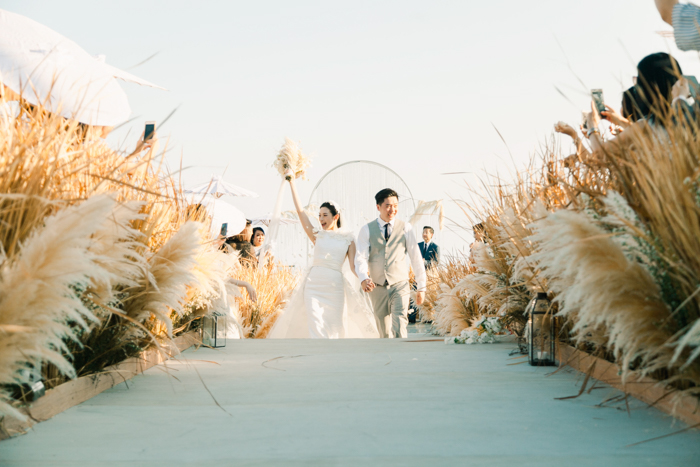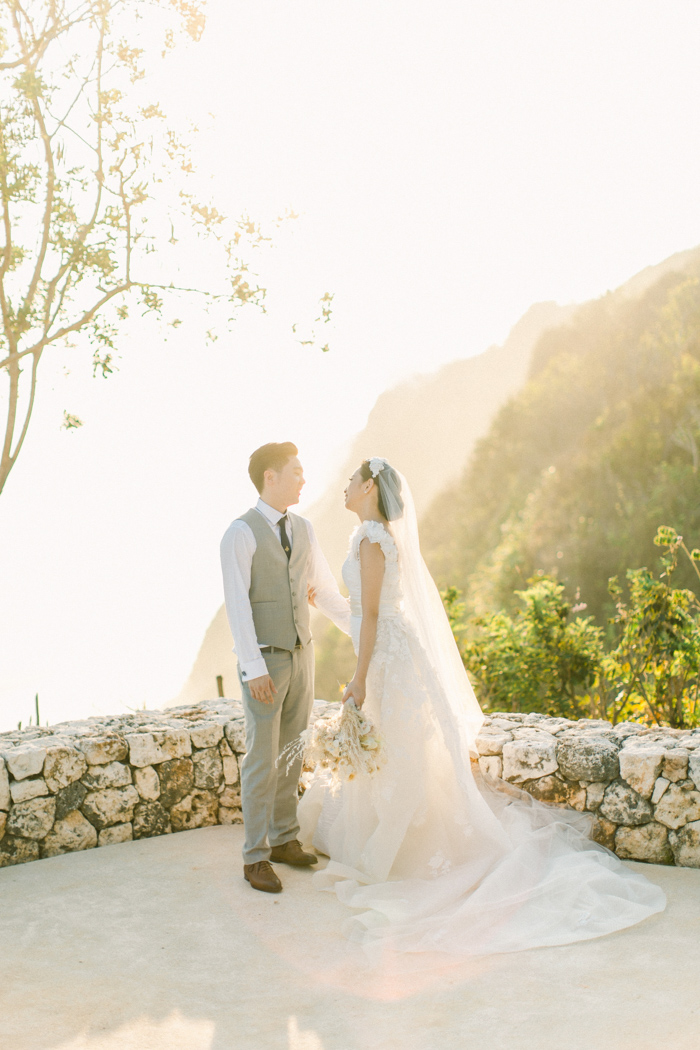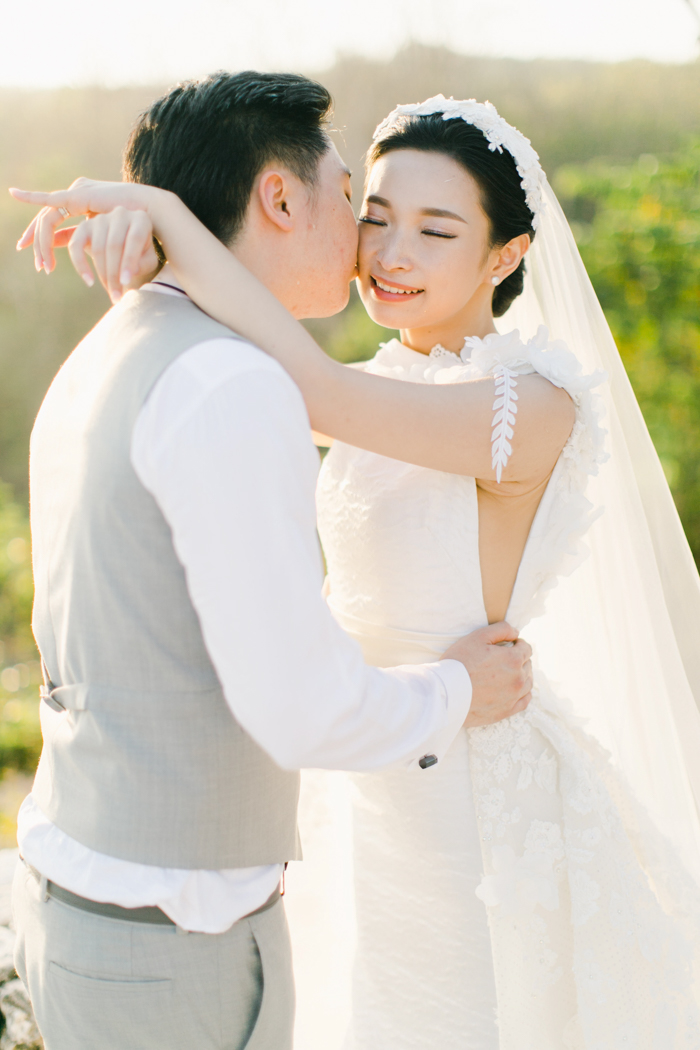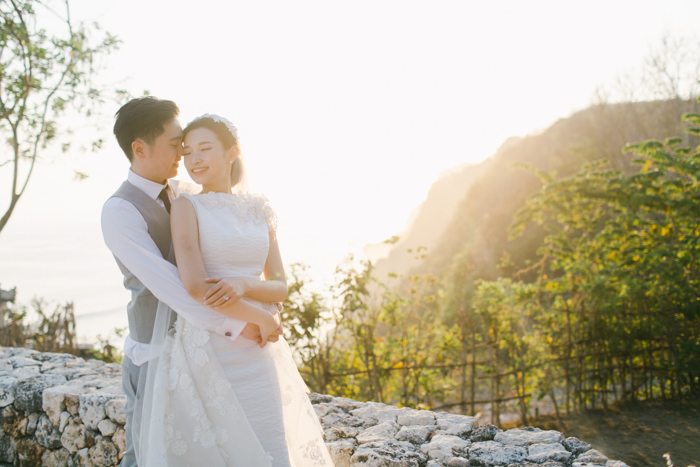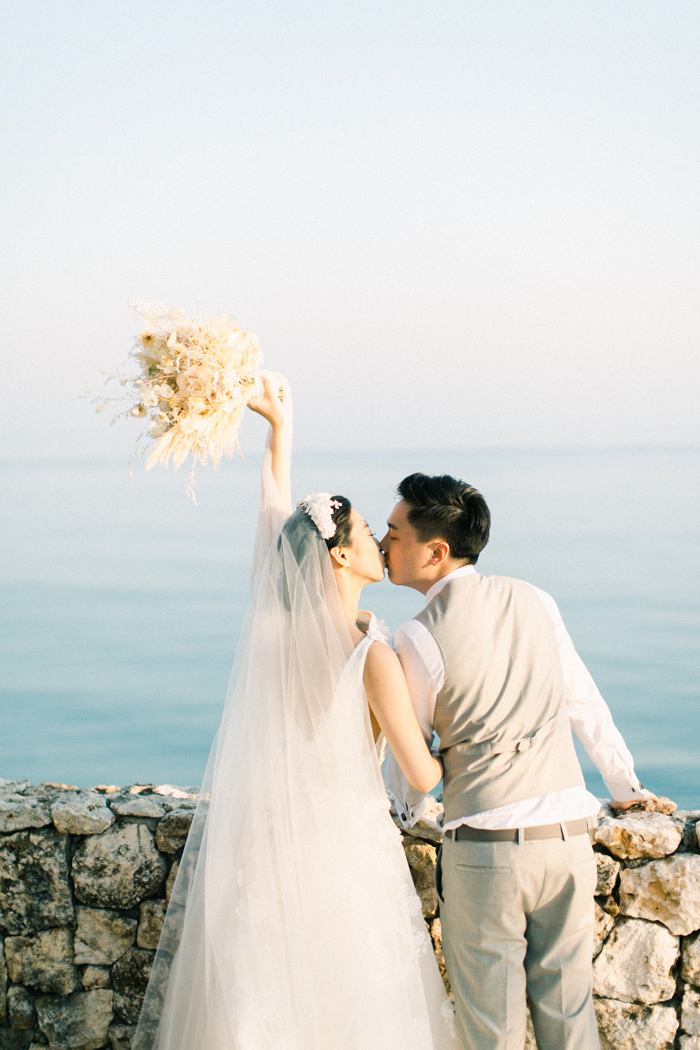 Before we got engaged, we took a trip to Europe and spent a few days in Nice. We ended up taking our pre-wedding photos there because it was our favorite little city! We loved the relaxed vibe, the color palettes, the pebbled beach. I took a few of my favorite pebbles home and that ended up being the color palette of our wedding. White, pink, grey and blue from the ocean. Everything subtle and easy, we wanted the whole thing to remind us of our little Nice getaway.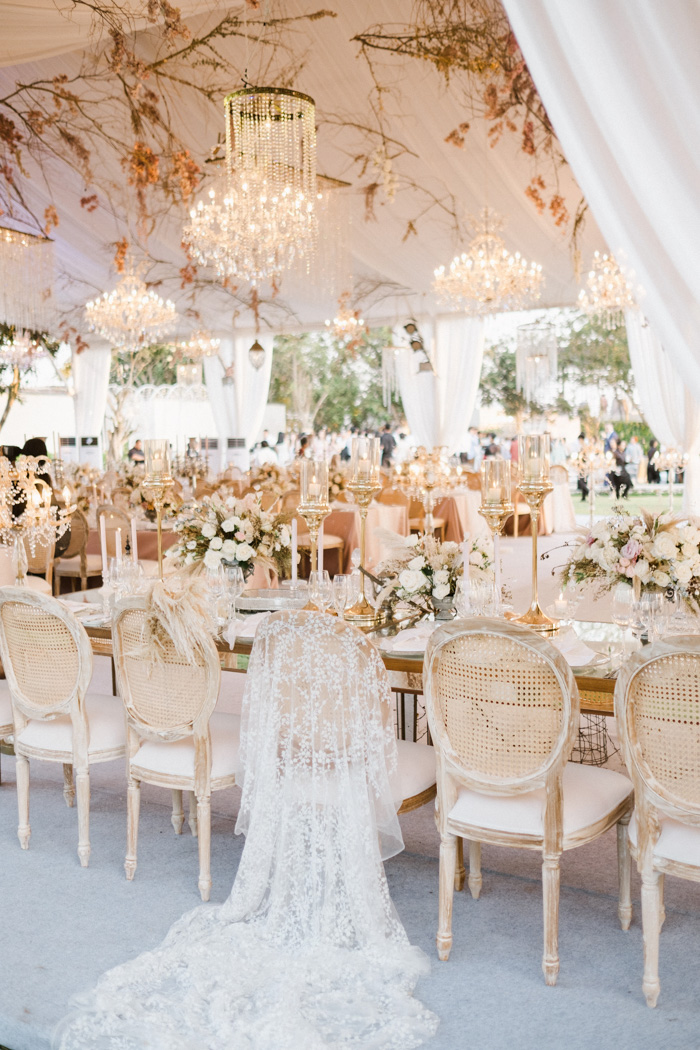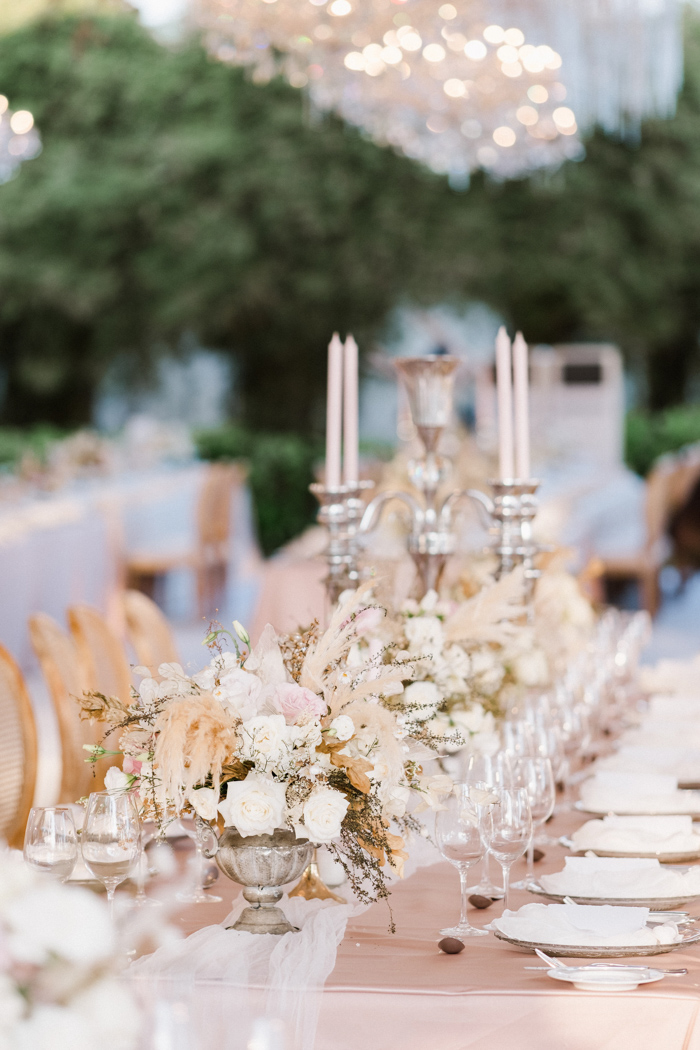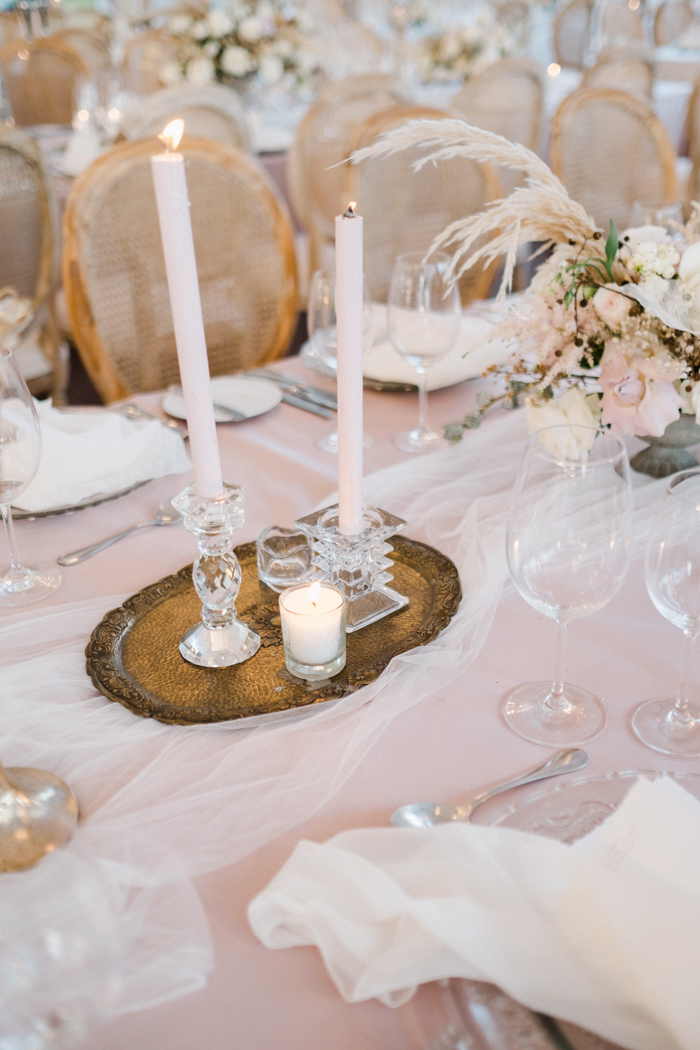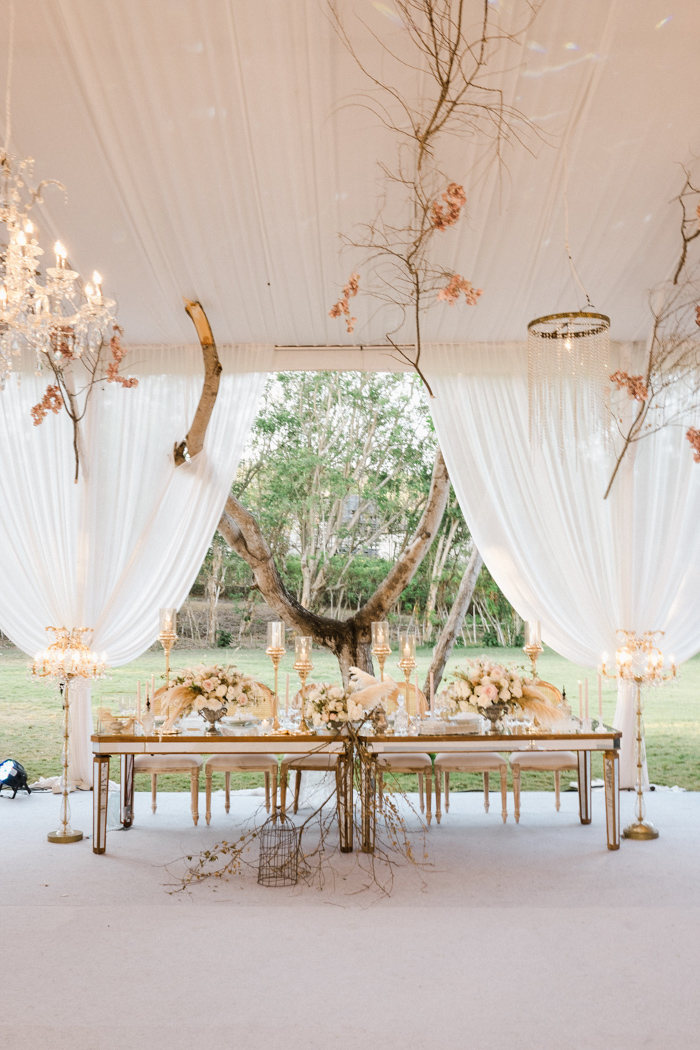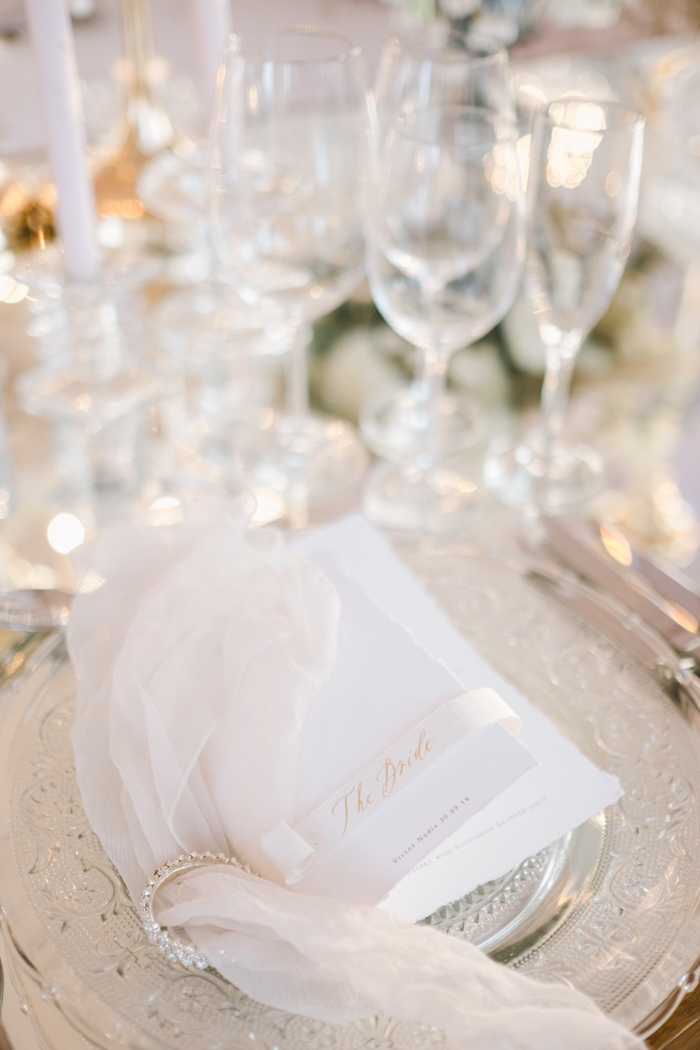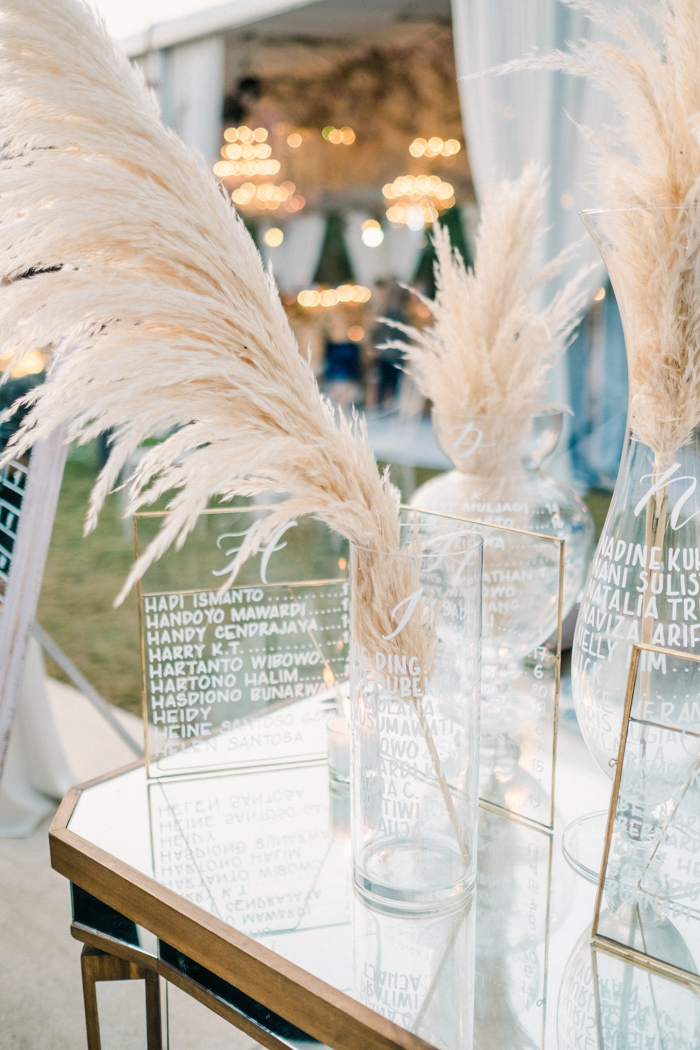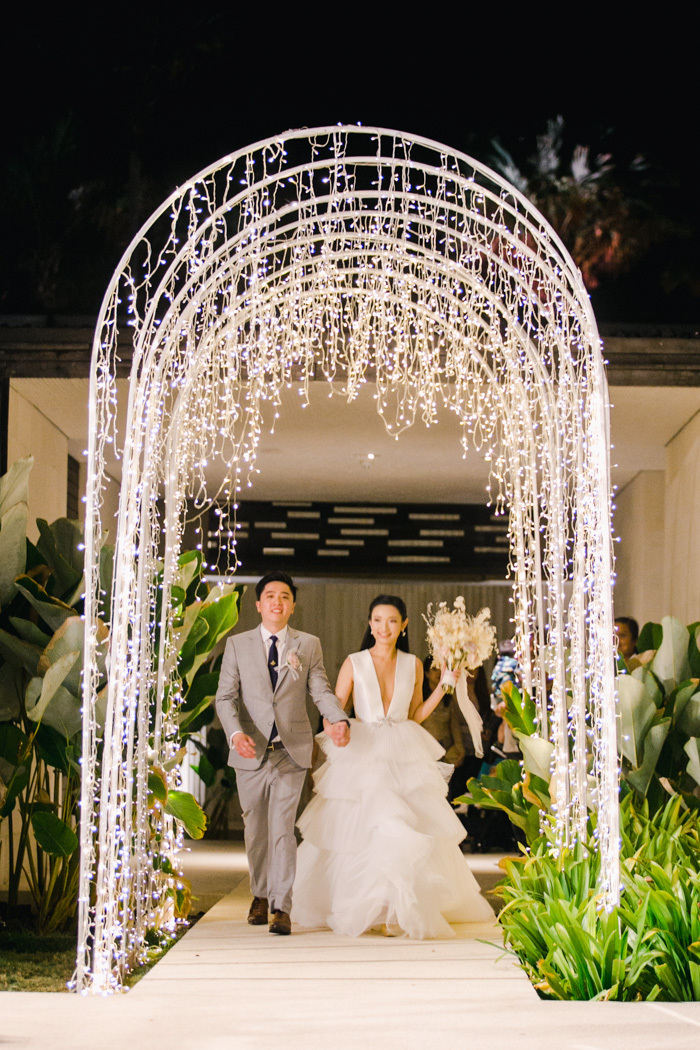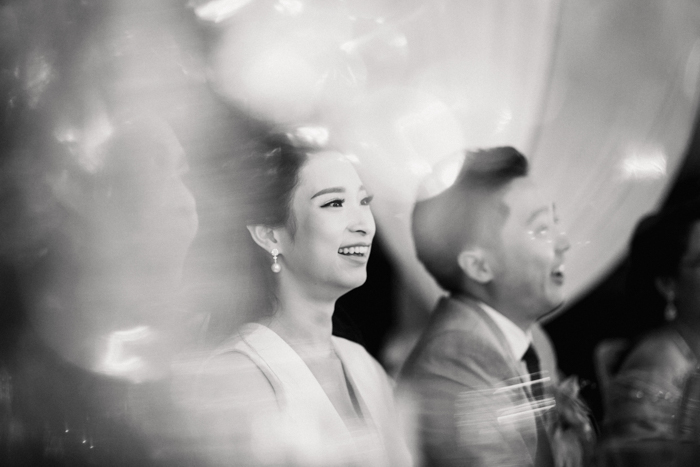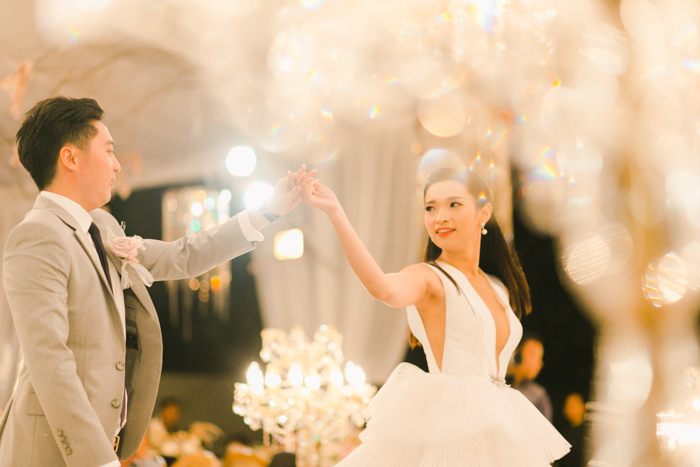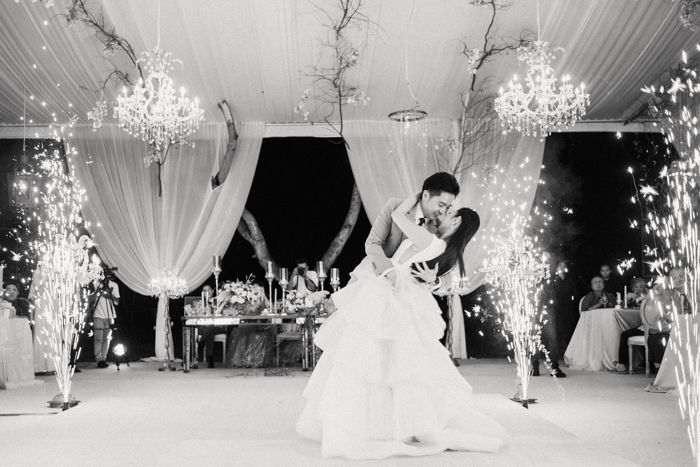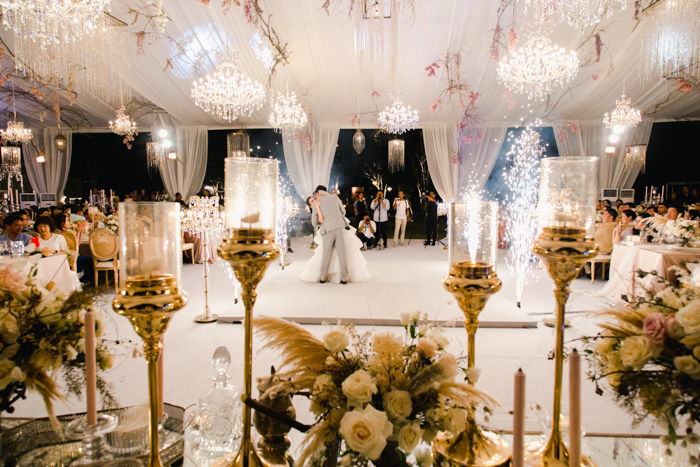 During the reception dinner, we both surprised each other by singing a song! Right after our first dance, Victor sang, "Can't Take My Eyes Off of You" as a surprise to me. It was such a great performance! He let loose, everyone joined in and had so much fun! What Victor didn't expect is that I had my own surprise up my sleeve. I sang "In My Life" by the Beatles. It was a special song for both of us because Victor performed that song during his brother's wedding for me back when we started dating. I choked up in the middle of the song so Victor came up on stage and sang it with me. Everyone was teary-eyed and said that was one of their favorite moments from the wedding!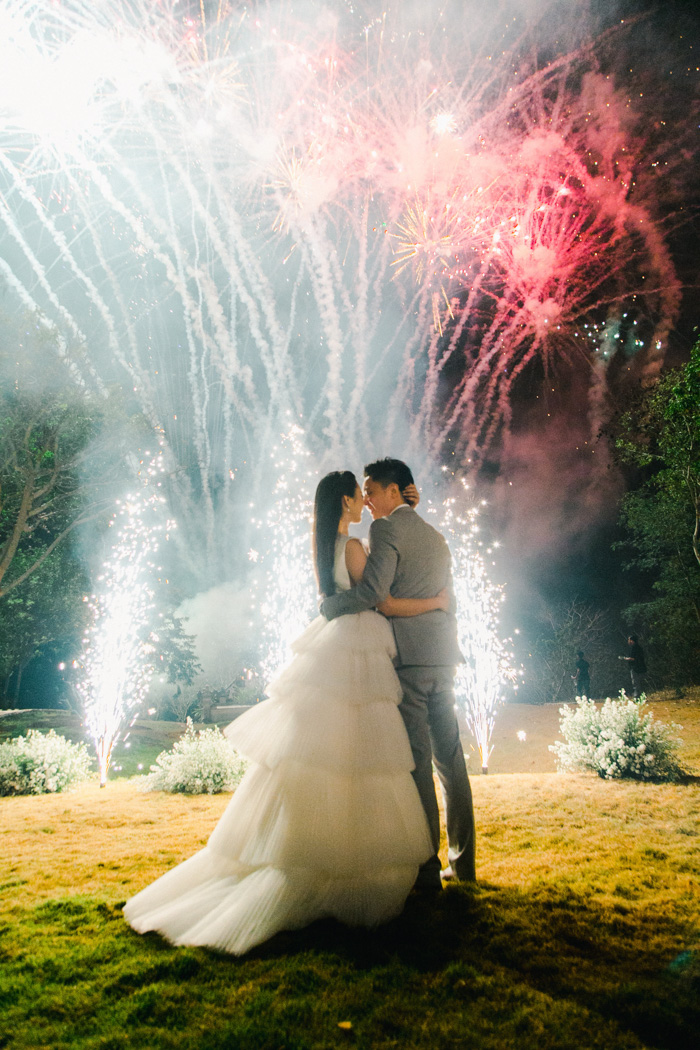 Congratulations to Nadia and Victor, and a special thanks to Varawedding for sharing this gorgeous Alila Villas Uluwatu with Junebug! If you love this luxe vibe they created, then you have to see this country luxe Hampton Manor wedding in England!