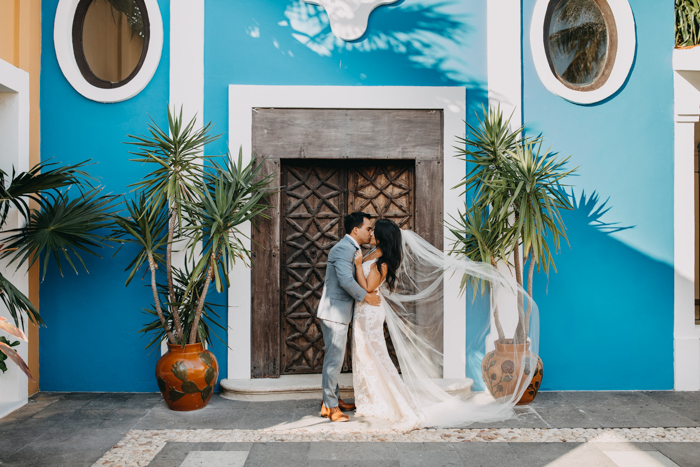 Tulum has become one of the most popular destinations for beach-loving couples, and this wedding at Dreams Tulum is a picture-perfect example why! The ceremony in the sand, the crystal clear water, the forest feel of the reception space — it's what beachy, summer wedding dreams are made of! Patty and Jason planned their special day on Cinco de Mayo, which fit the Mexican vibe of their day and gave them the perfect excuse to have a wedding cake pinata at the ceremony. Alongside the personal and whimsical touches, the couple and their talented vendors were also able to create a truly elegant affair that featured lush floral designs created by Cherry Blossom, neutral bridesmaids gowns from Show Me Your Mumu, and a beachy-boho Maggie Sottero wedding gown. Amy Bluestar Photography nailed it in capturing every exciting and elegant moment of this gorgeous Tulum wedding!
The Couple:
Patty and Jason
The Wedding:
Dreams Tulum, Mexico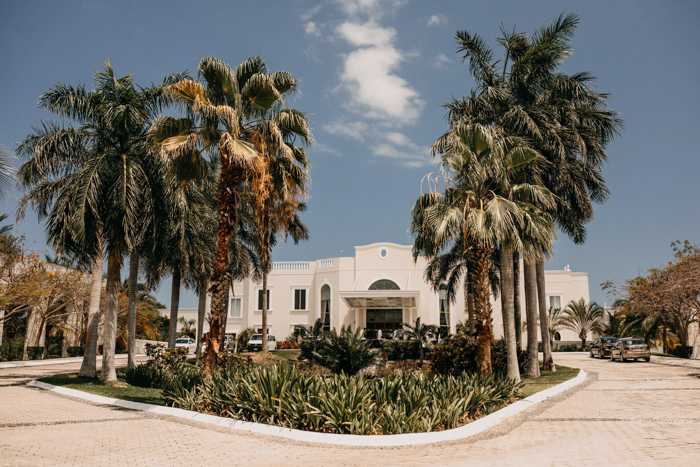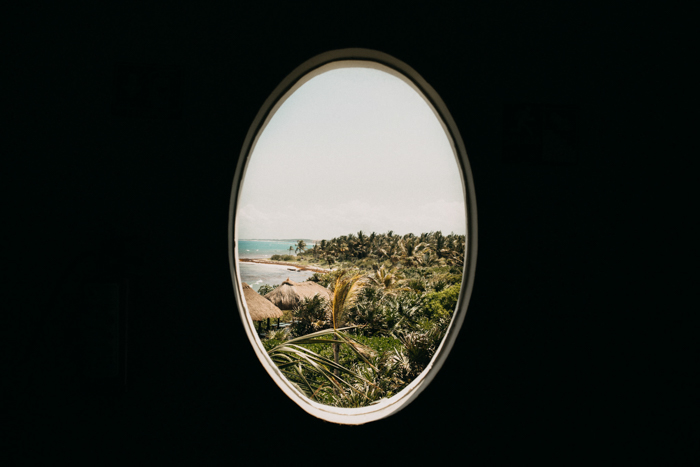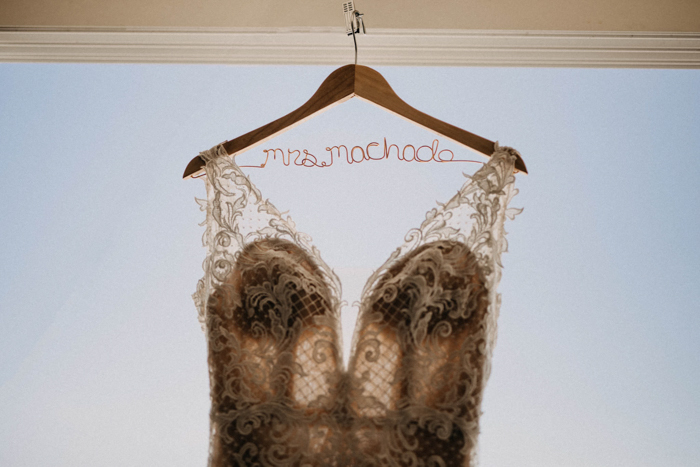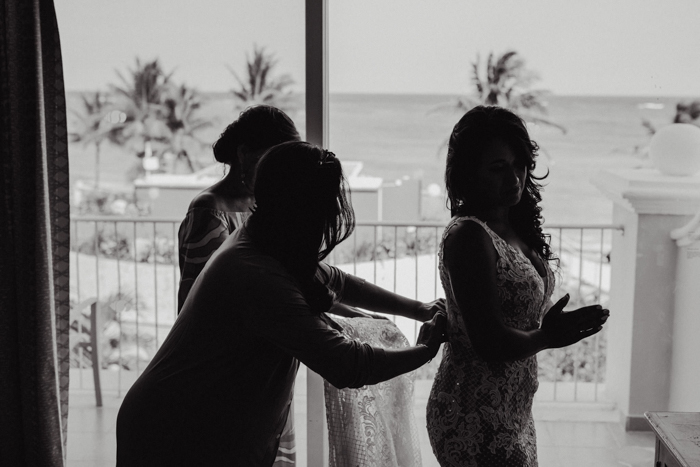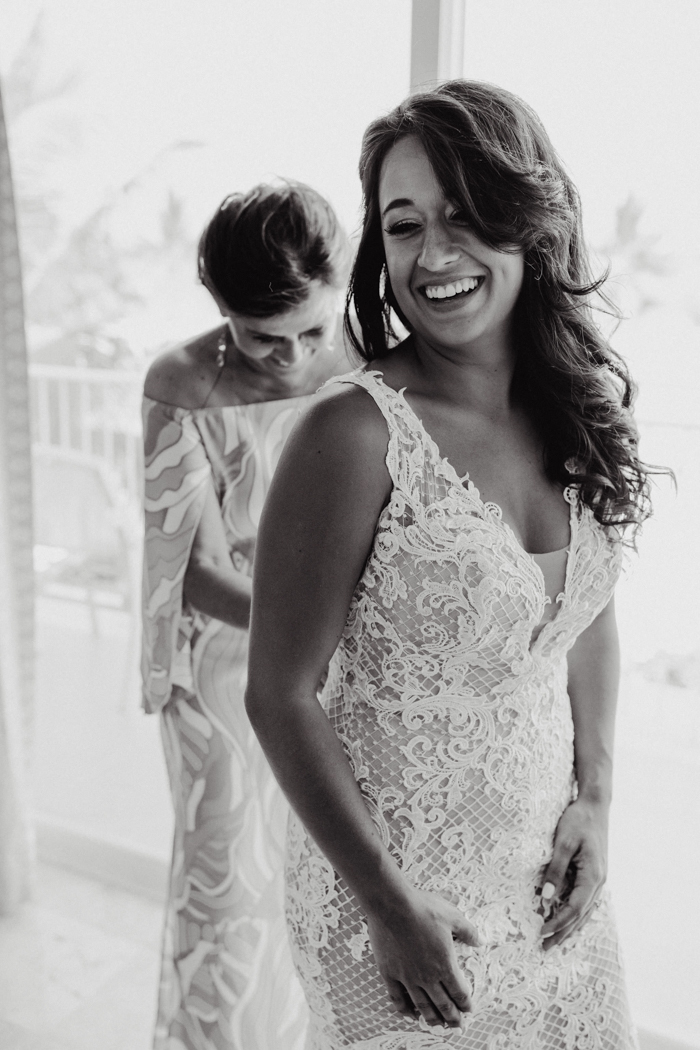 I wanted to keep my wedding look natural. I loved my wedding dress because it was elegant yet beachy. The dress was semi seethrough on the bottom portion, which made it nice and airy. The bridesmaids were given a few colors that I chose from Show Me Your Mumu and were able to pick whatever color and style they preferred. I wanted them to be comfortable and to be able to reuse whatever dress they chose to purchase. I believe one of the girls even ended up buying her dress somewhere else within the same color palette.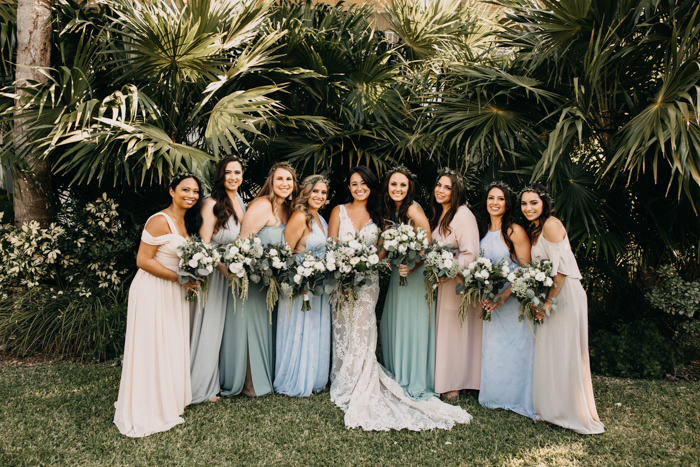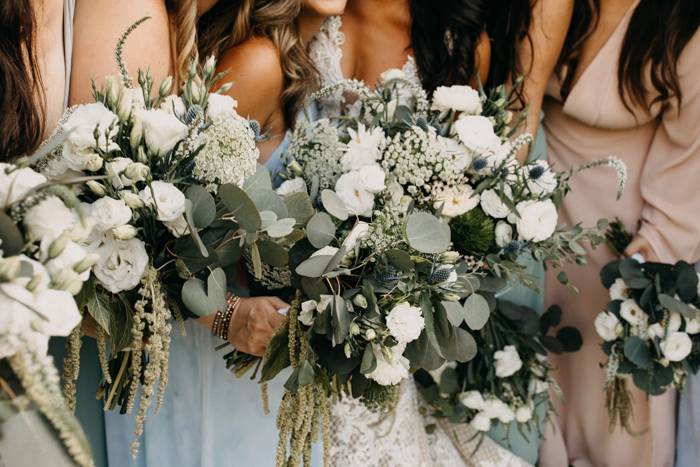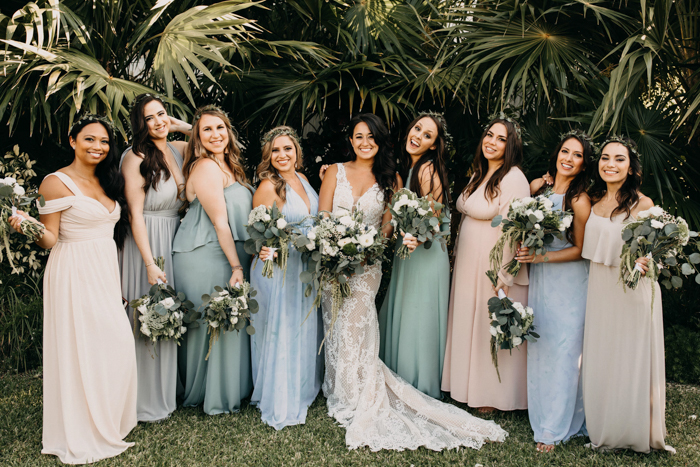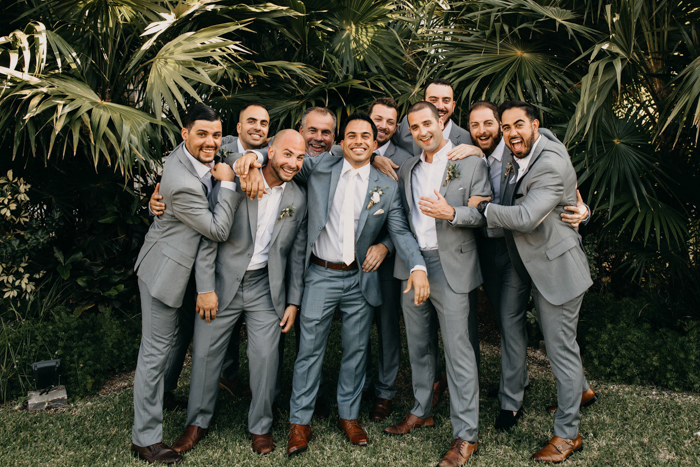 It took some time, but we were set on a destination wedding so that we could spend the most time with our family and friends. Dreams Tulum has the date and time we wanted which made the choice easier for us. We chose May 5th since that was already our anniversary and it also went with the Mexican theme we wanted.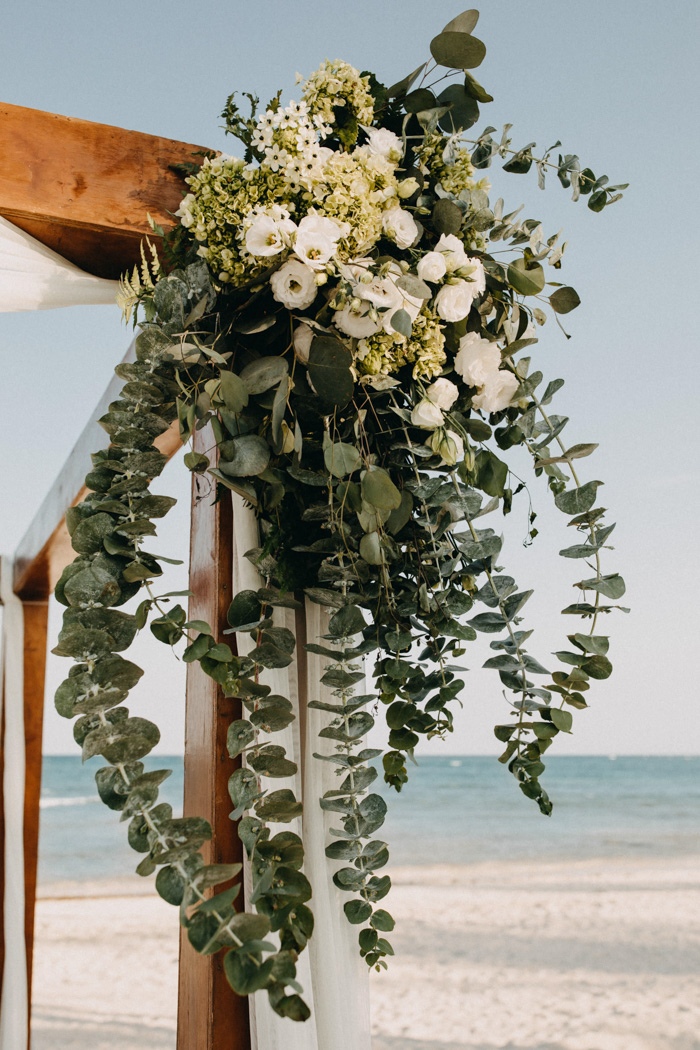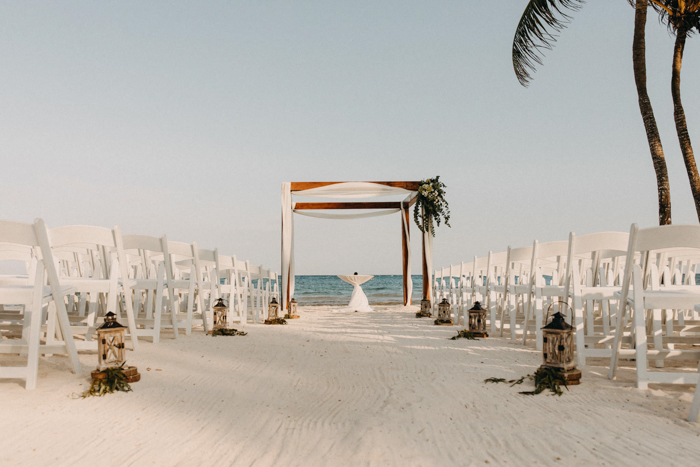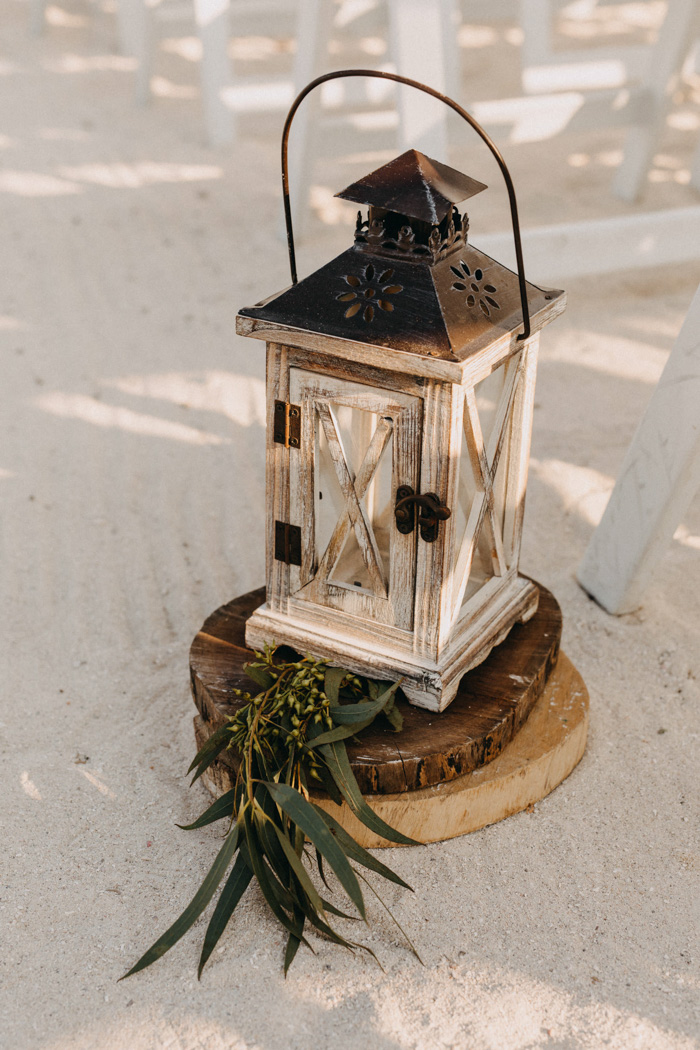 We wanted our guest to be comfortable and entertained during our ceremony. We set up a shoe valet because nobody enjoys feeling sand in their shoes and also had wooden Spanish fans available just in case it was a hot day. Additionally, we had a violinist playing happy, up-tempo songs. It was vital to us that the day be far from generic.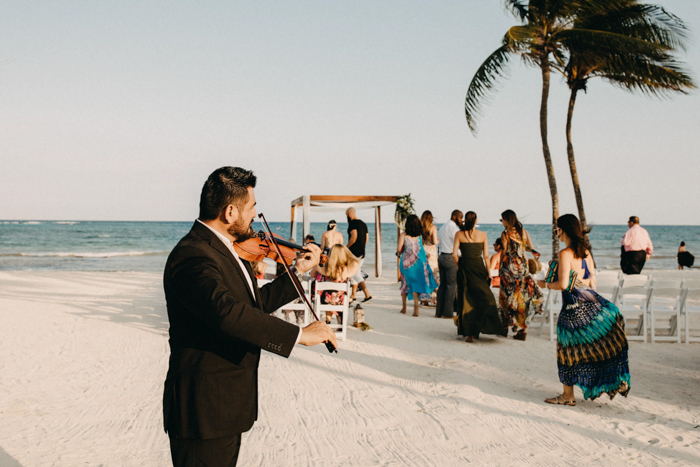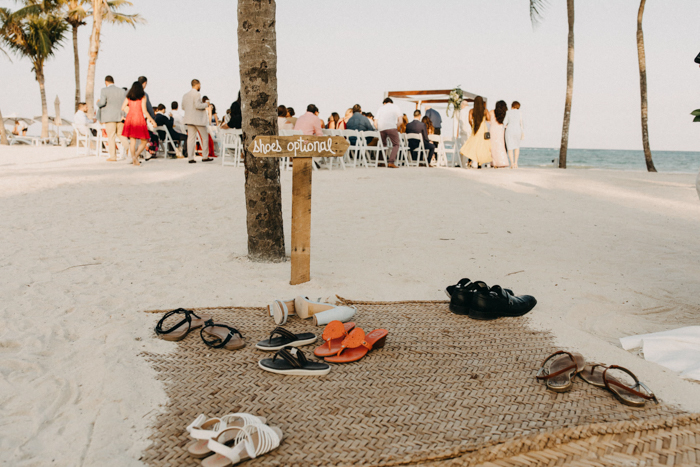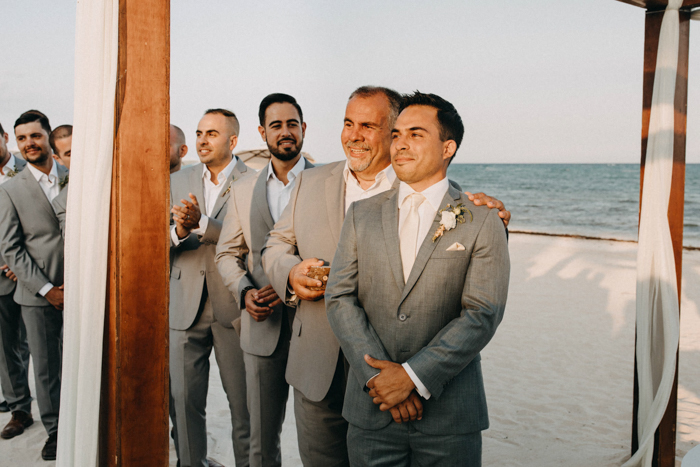 I asked my mother to walk me down the aisle because she has always been my rock. We chose my uncle Martin as the officiant because he has been a huge part of my life and I have nothing but happy memories with him. We wanted to steer clear of the standard ceremony script that has been said countless times. All we told him was that we wanted him to speak from the heart. He spoke honestly about love and about the love Jason and I share.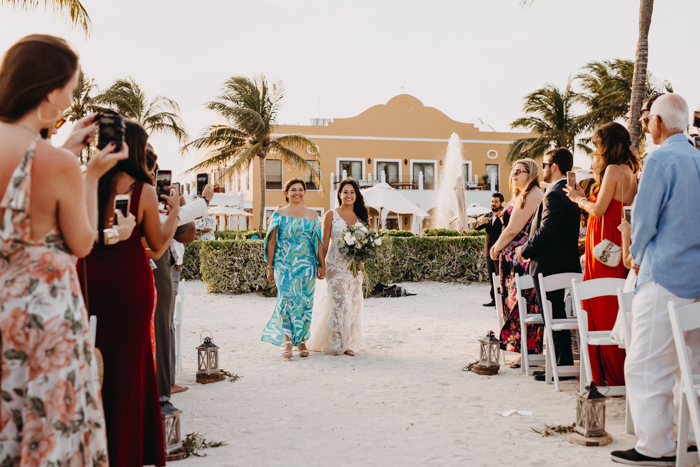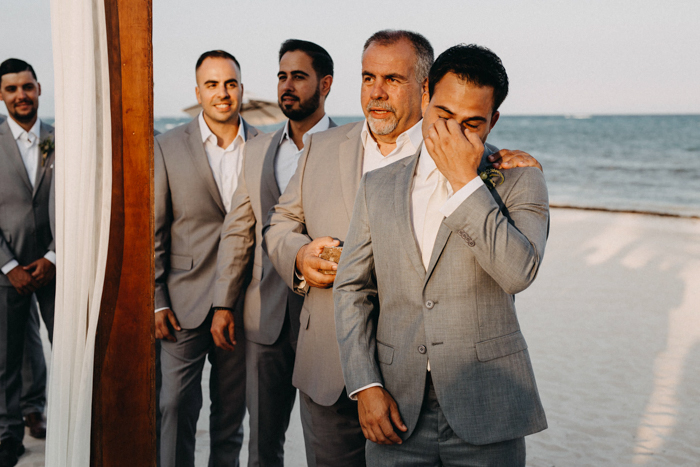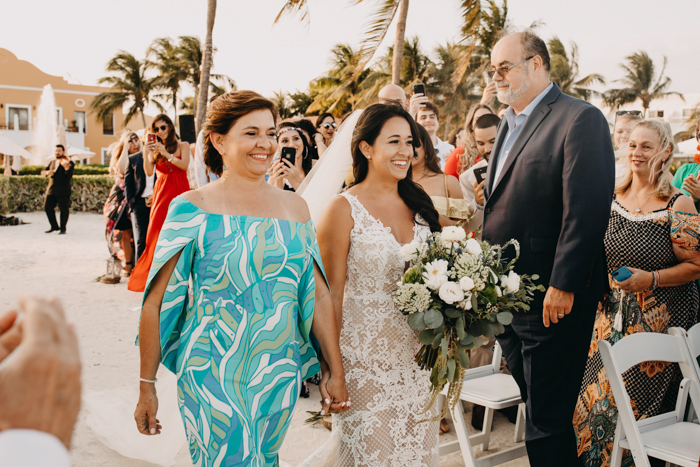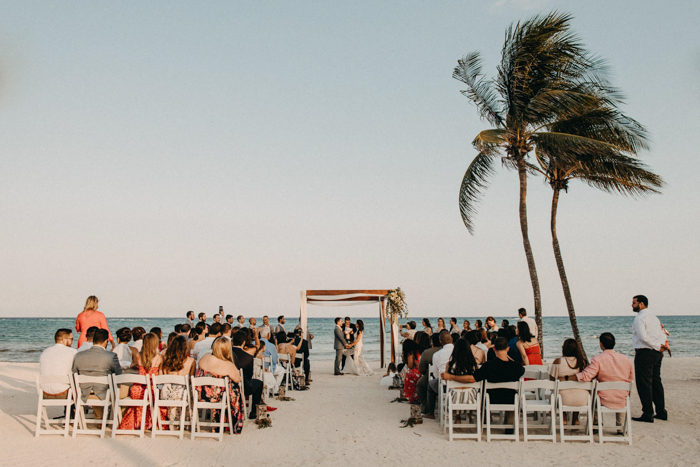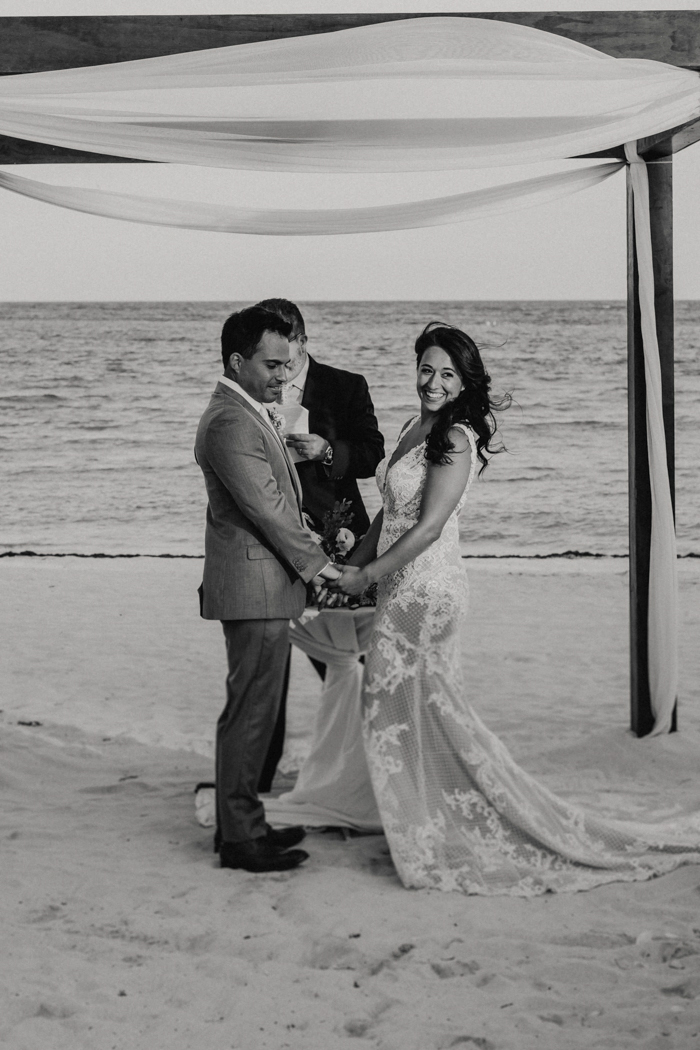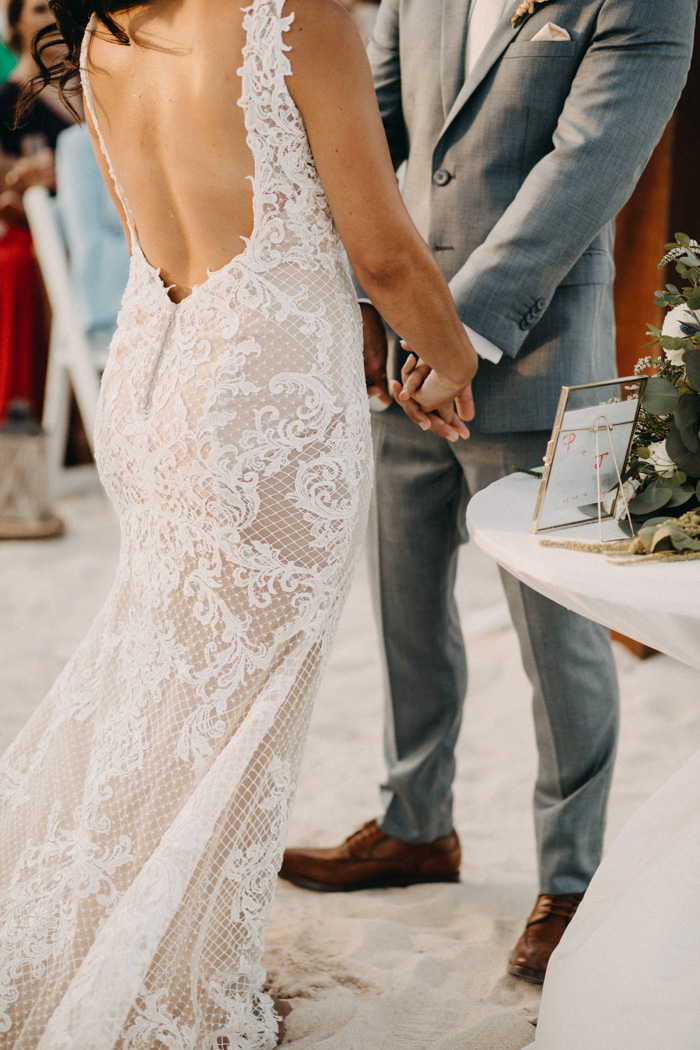 In addition, we asked my aunt Maria to say a few words. Maria is a very special person in our lives. She has been battling cancer for the past few years and all the while she has remained a source of light for everyone who is lucky enough to know her. She read a poem called, "The Art of Marriage," by Wilfred Arlan Peterson and gave a short speech that seamlessly tied the poem into words of wisdom, encouragement, and love for us. Needless to say, it was a real tear-jerker.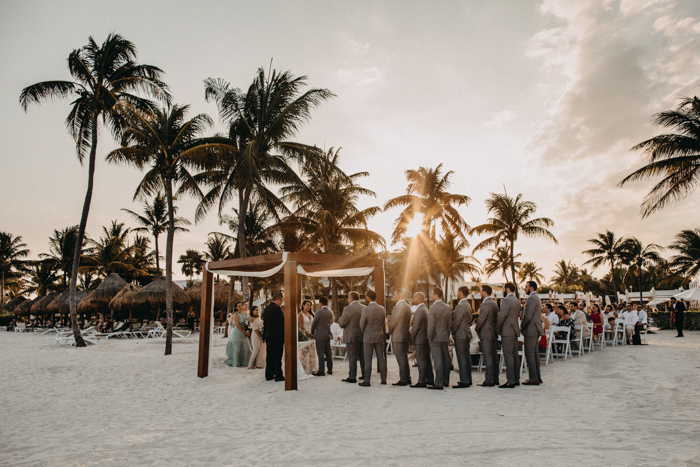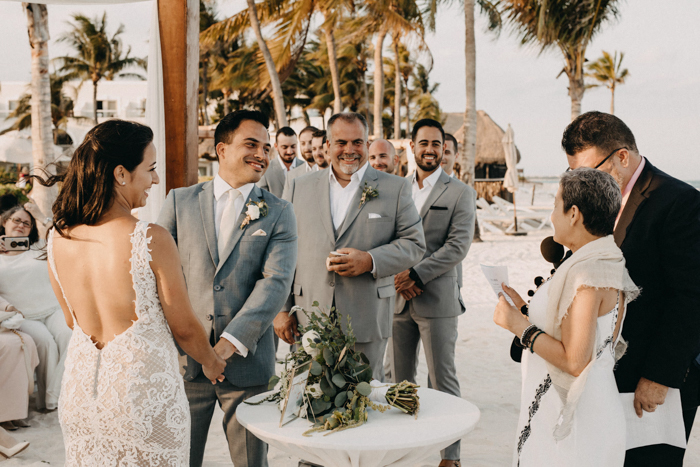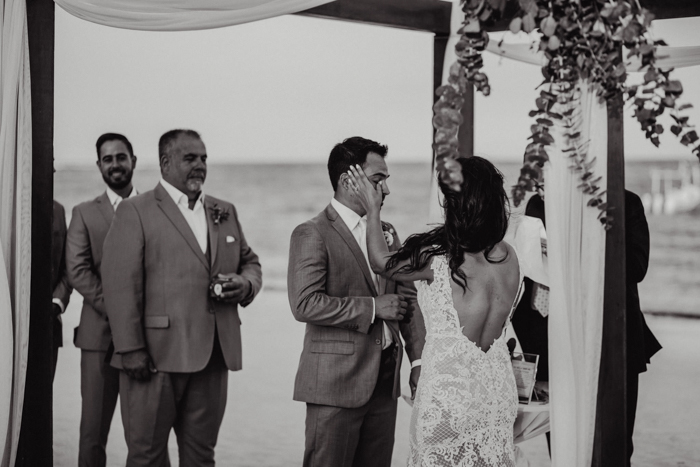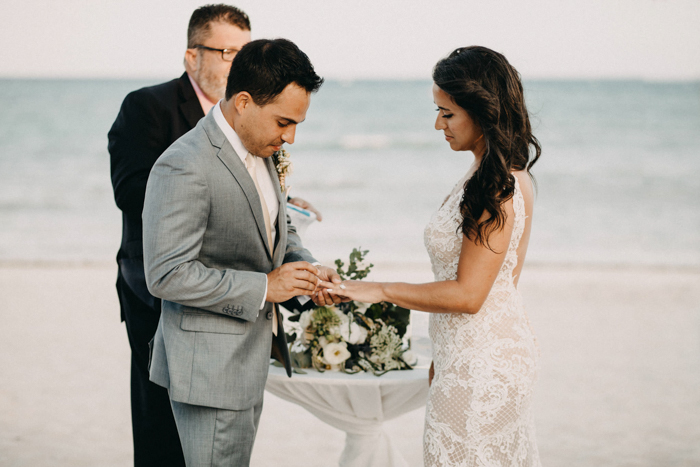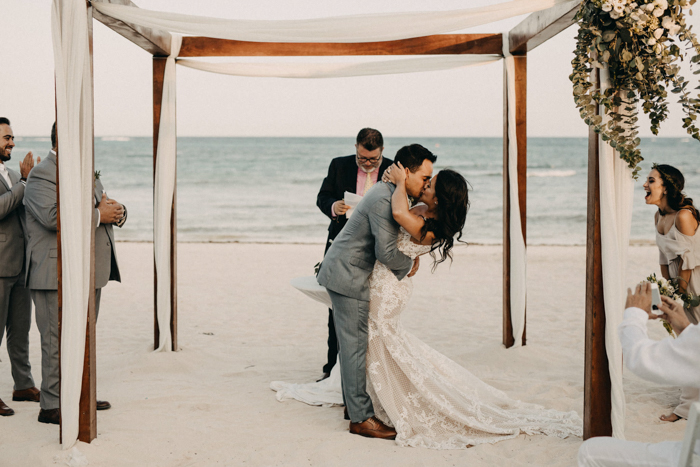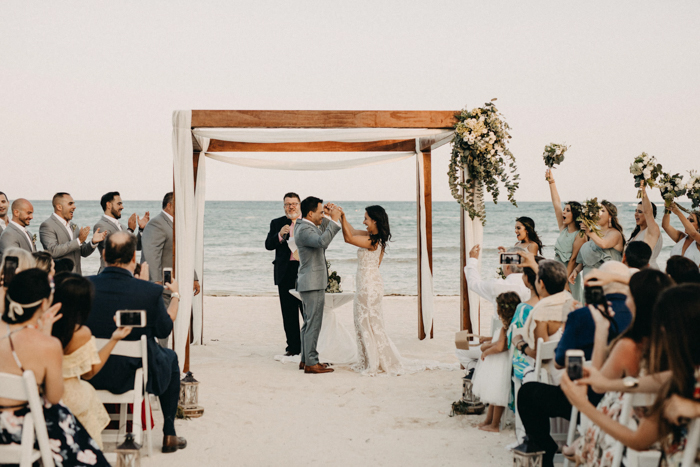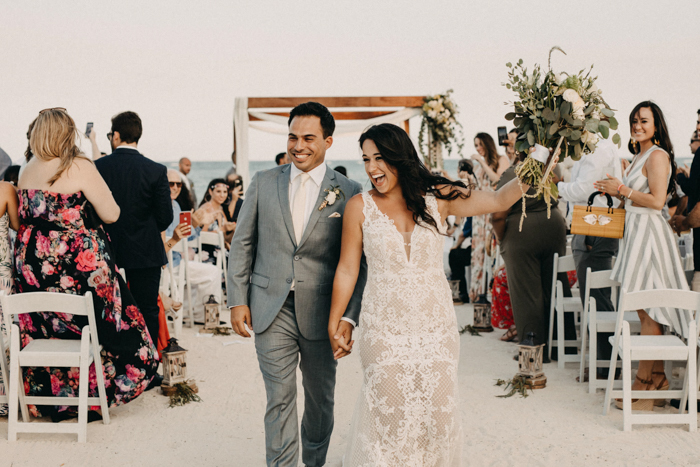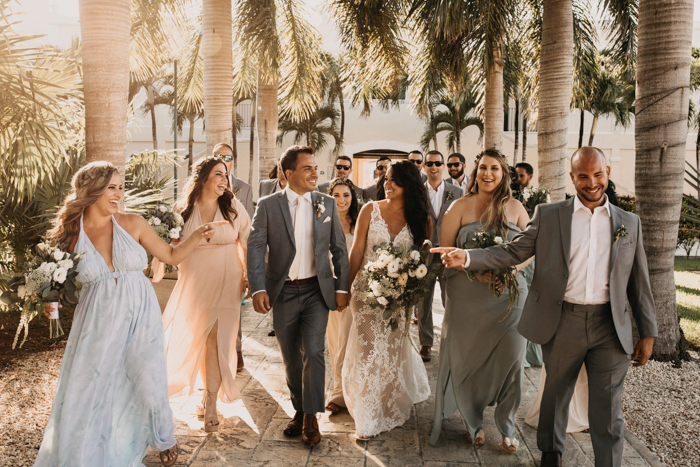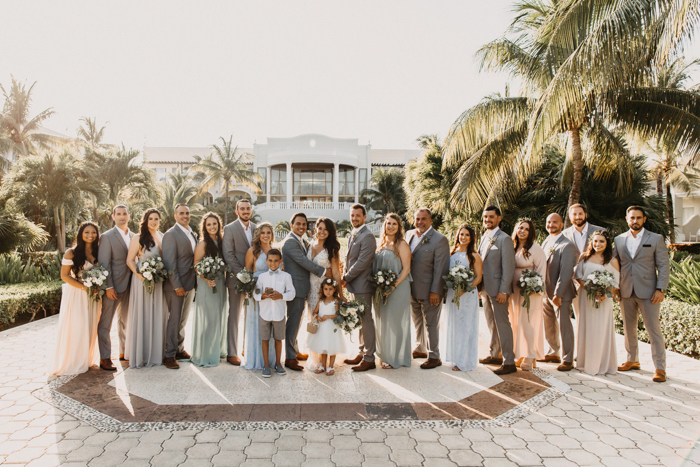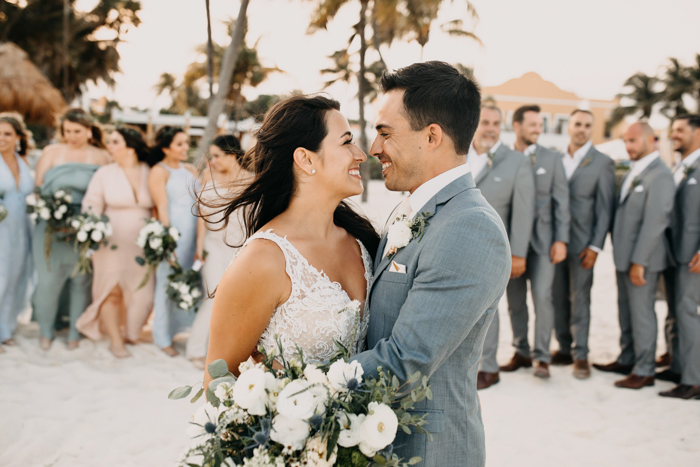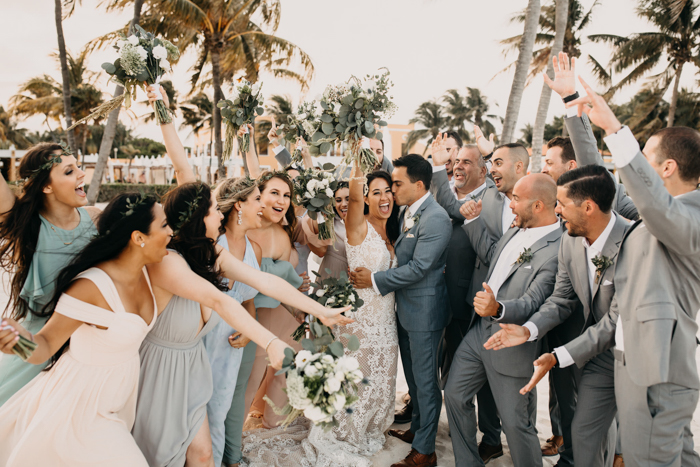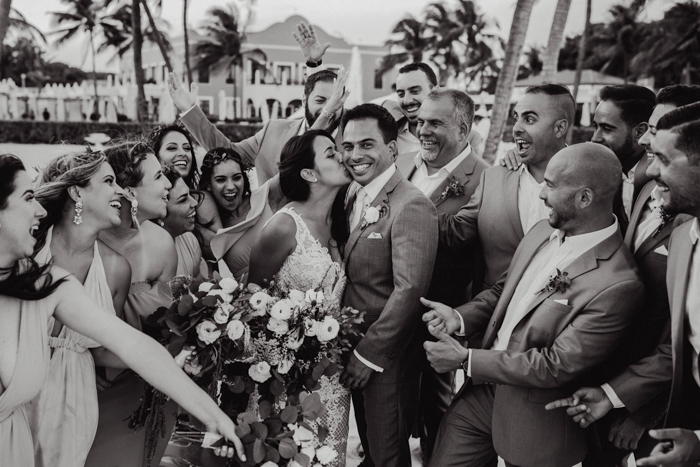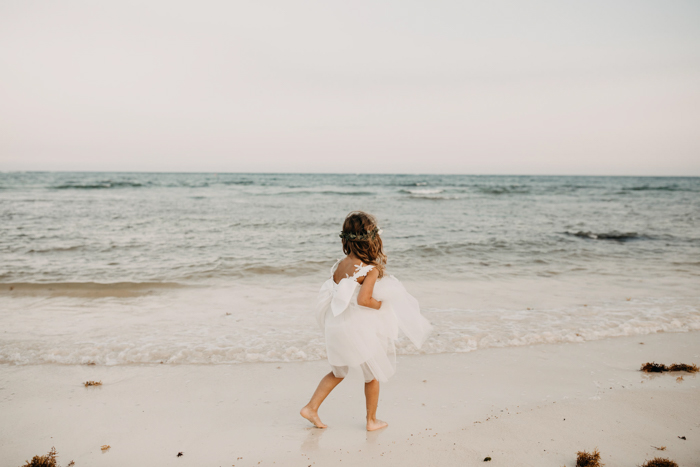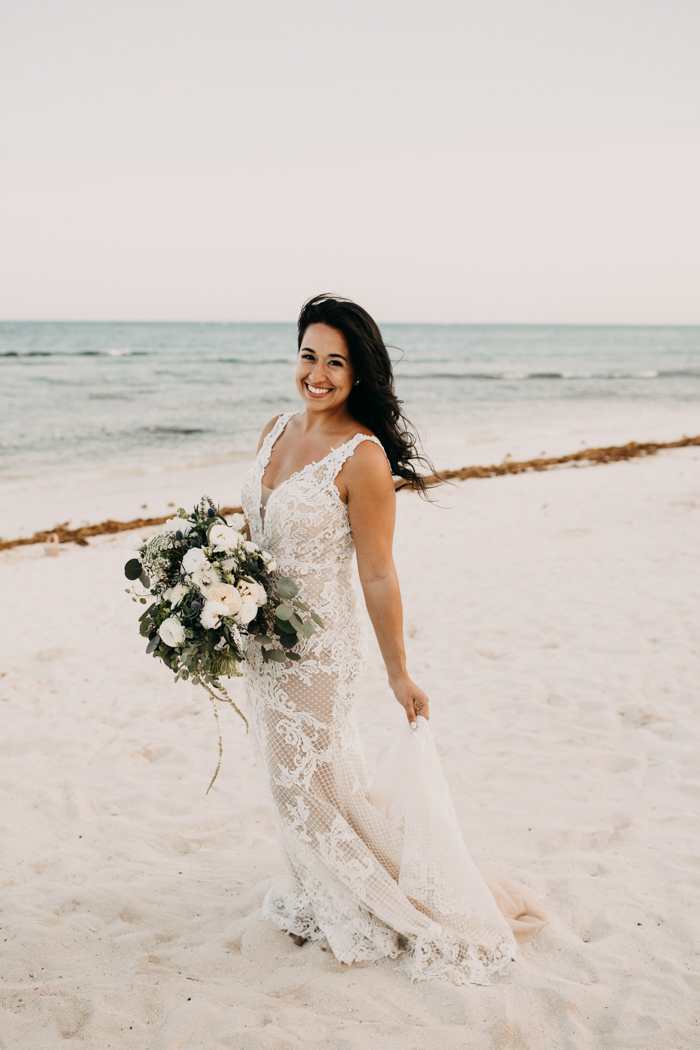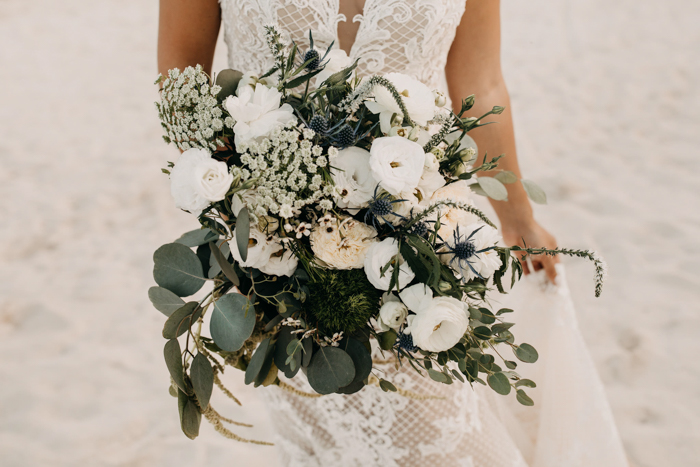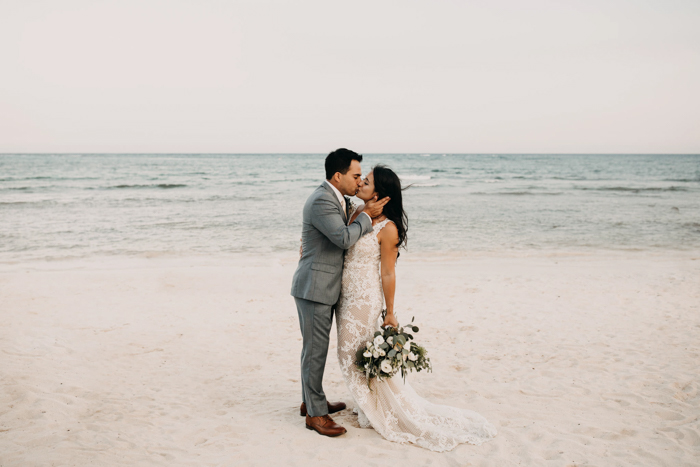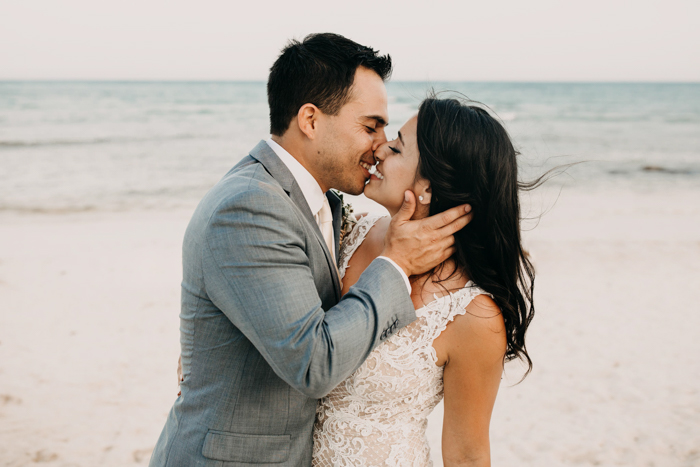 I consider myself to be pretty simple and wanted to keep my wedding as simple yet elegant as possible. My husband loves the beach so we agreed on a beach ceremony and jungle(ish) reception. At the end of the day the decor and style didn't matter, it was all about bringing together our friends and family and having a great time!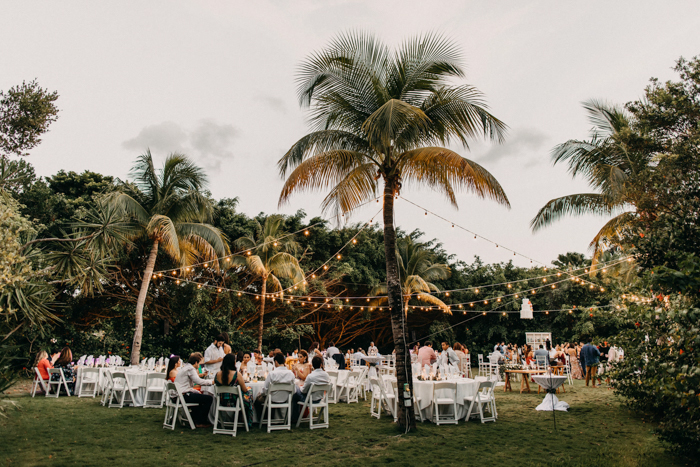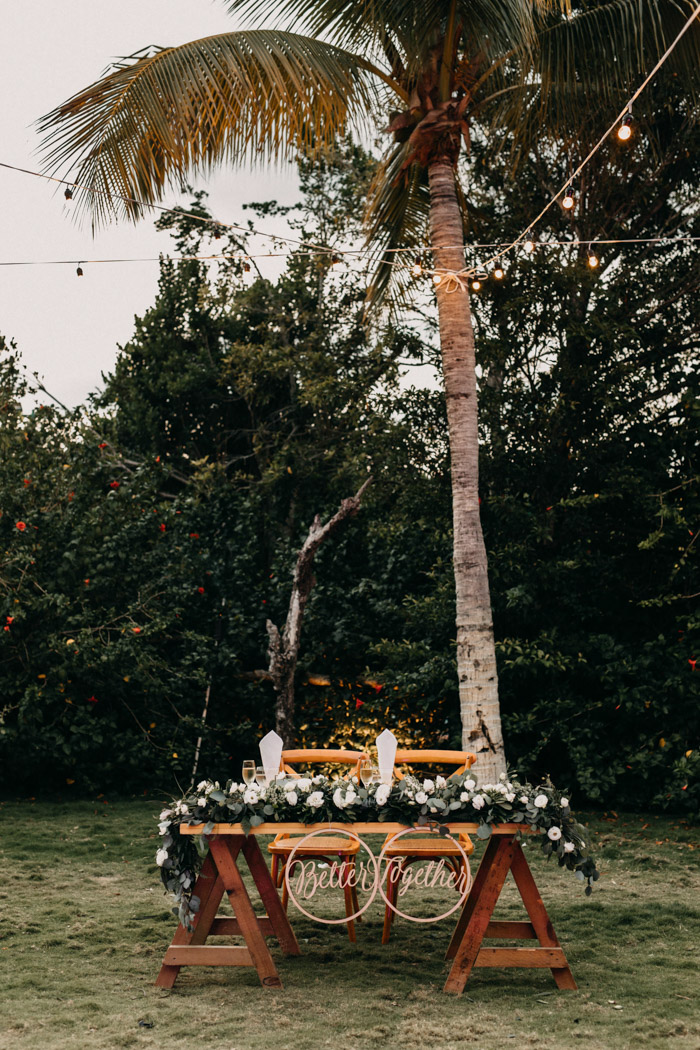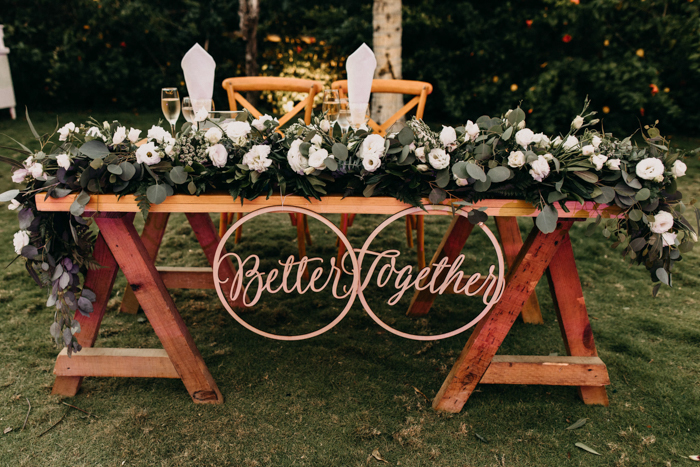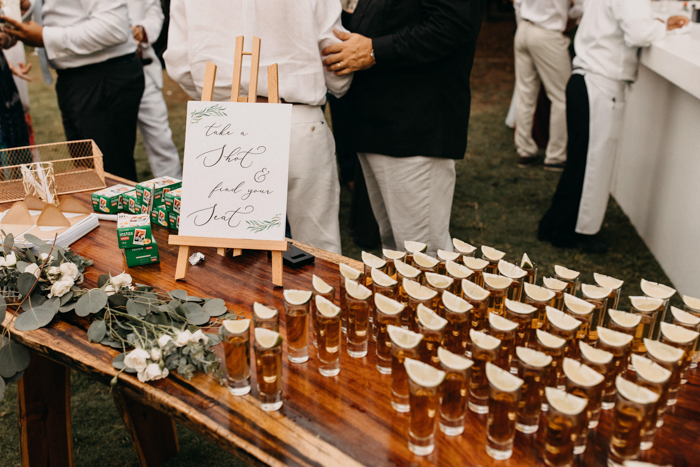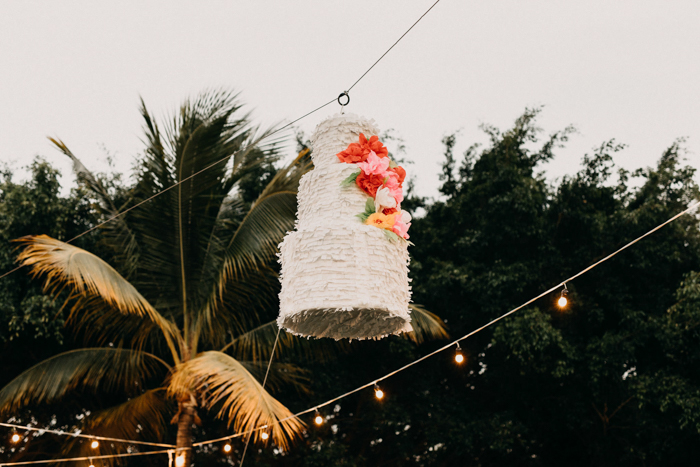 Because our wedding was a destination wedding we thought it would be nice to give everyone welcome bags. The welcome bags included a welcome letter, the itinerary, and a personalized door hanger all made by Super Netti Things. There were also pool floats for everyone's drinks, a hangover kit which included Pepto, Advil, band-aids, and handmade coasters. We also gave everyone a waterproof bracelet where they could put their room key in so they wouldn't lose them. In addition to the welcome bags, we had props galore at the reception. Everyone left with ponchos, sombreros, crowns, led foam sticks, bubble guns or any other prop handed out.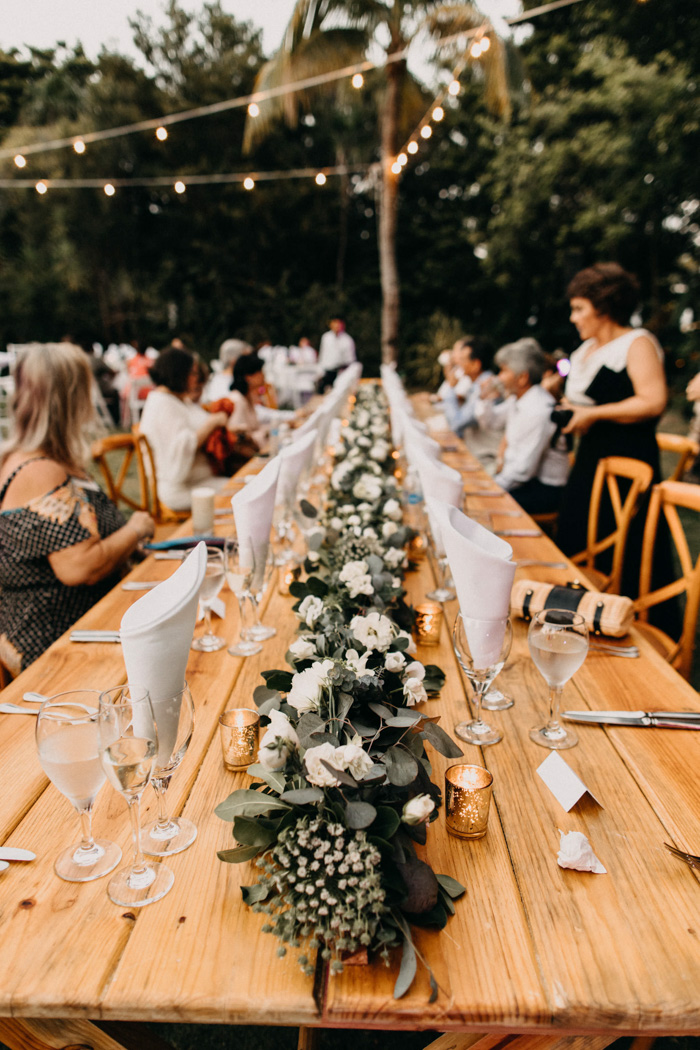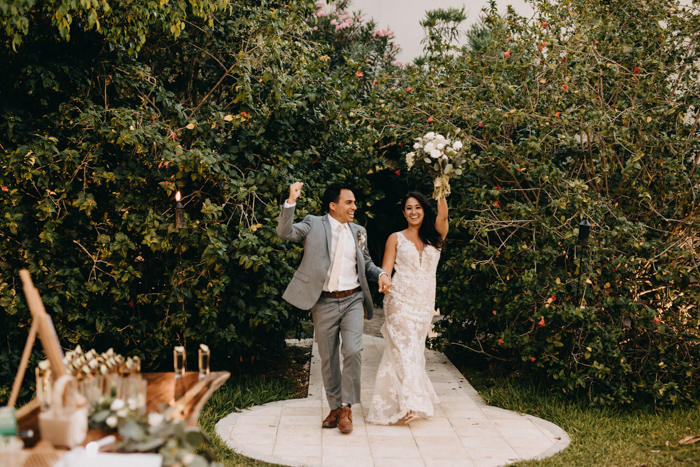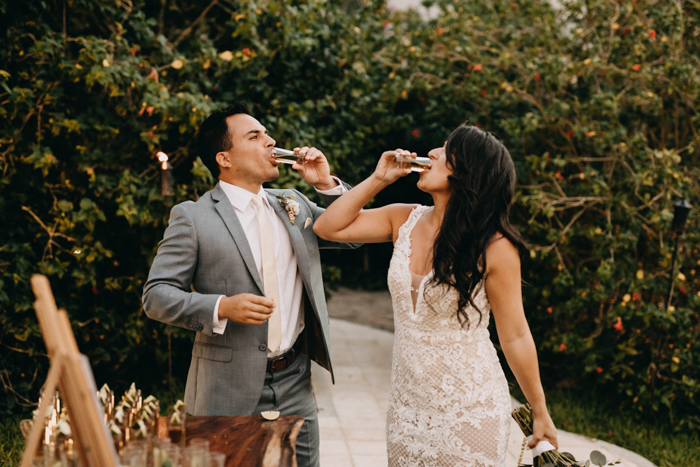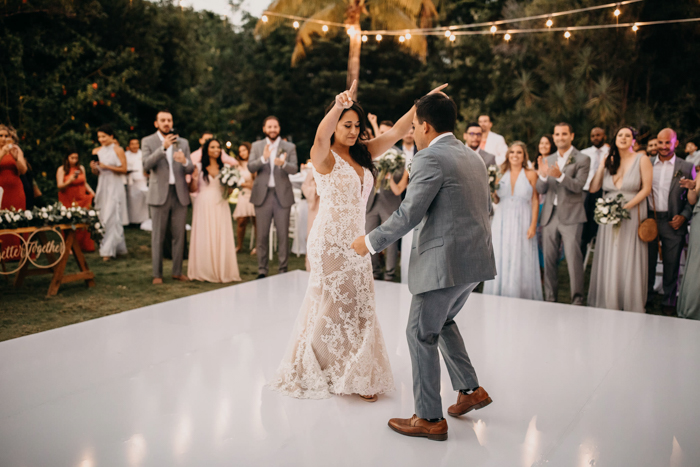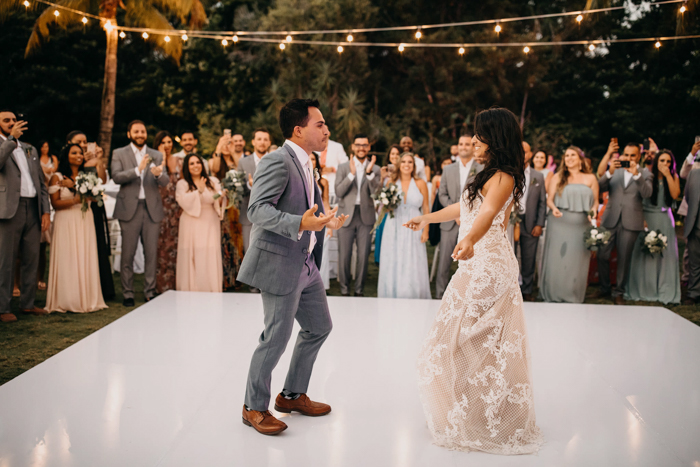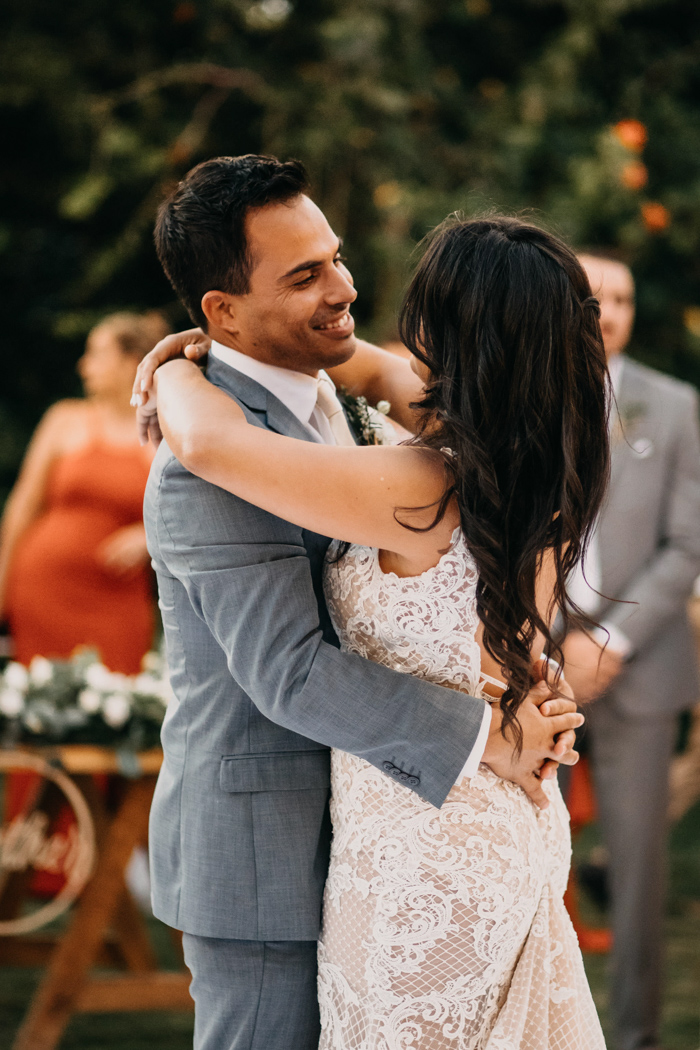 There was a lot of DIY. Luckily, my MOH has a company called Super Netti Things, so she created the welcome sign, seating chart, welcome bags, door hangers, etc. My mother personalized every LED foam stick and sombrero. She also made personalized coasters for the guest to use when they got back home.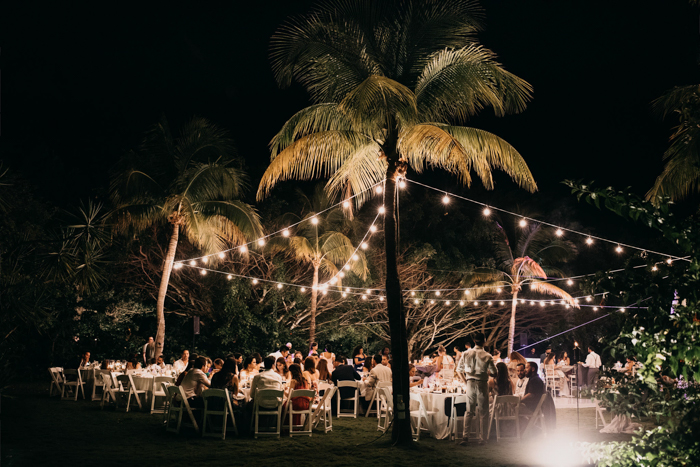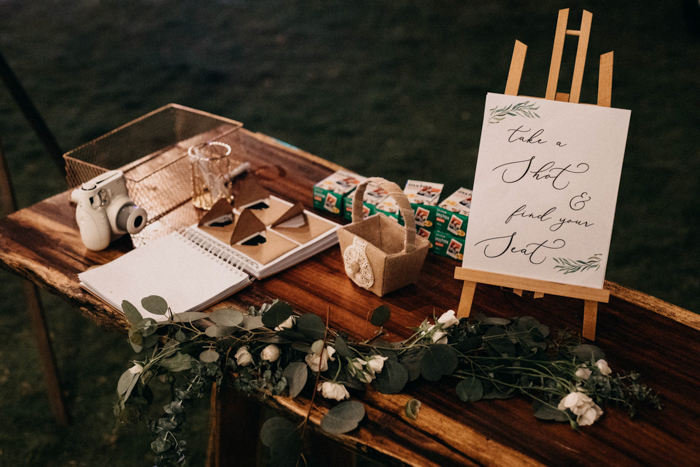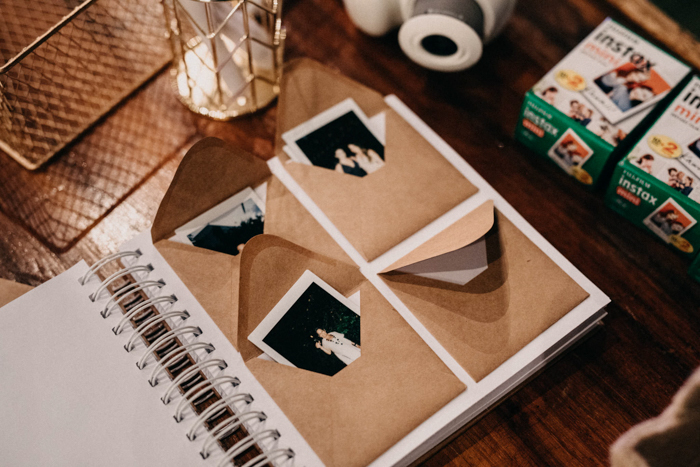 We chose to do a buffet style reception with a little bit of everything giving everyone options as to what and when they would like to eat. We also had a piñata to add some more entertainment to the party! Our guests gathered around as myself and Jason took turns trying to break it open. Once it finally opened, everyone (adults and children) raced to get the candy and chocolates. We also had a small cake which I heard was delicious!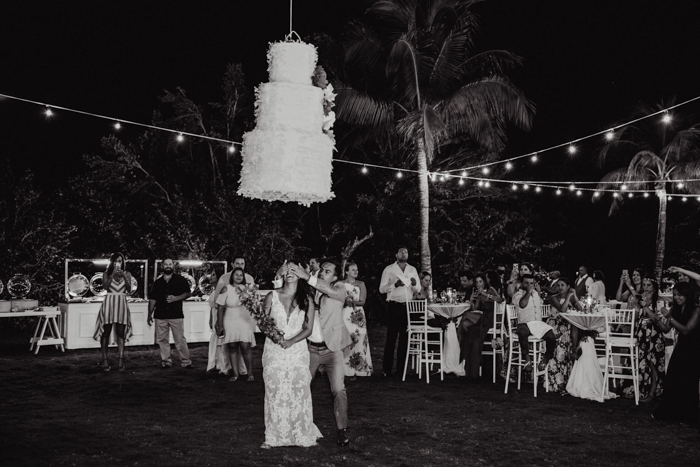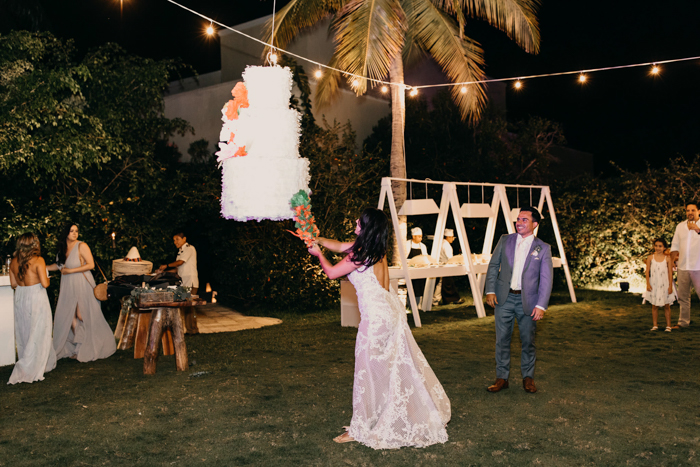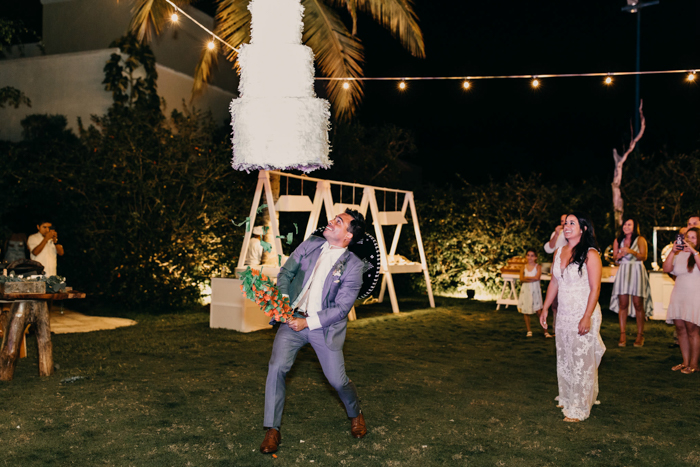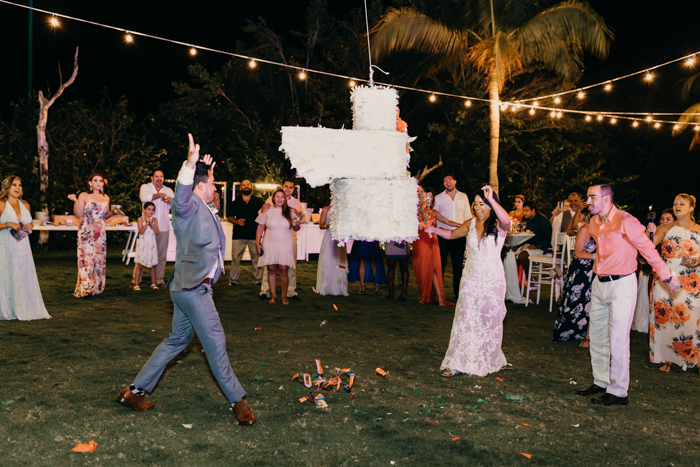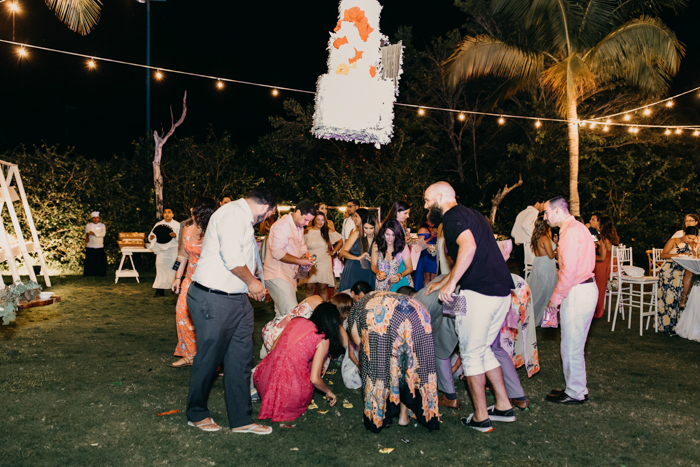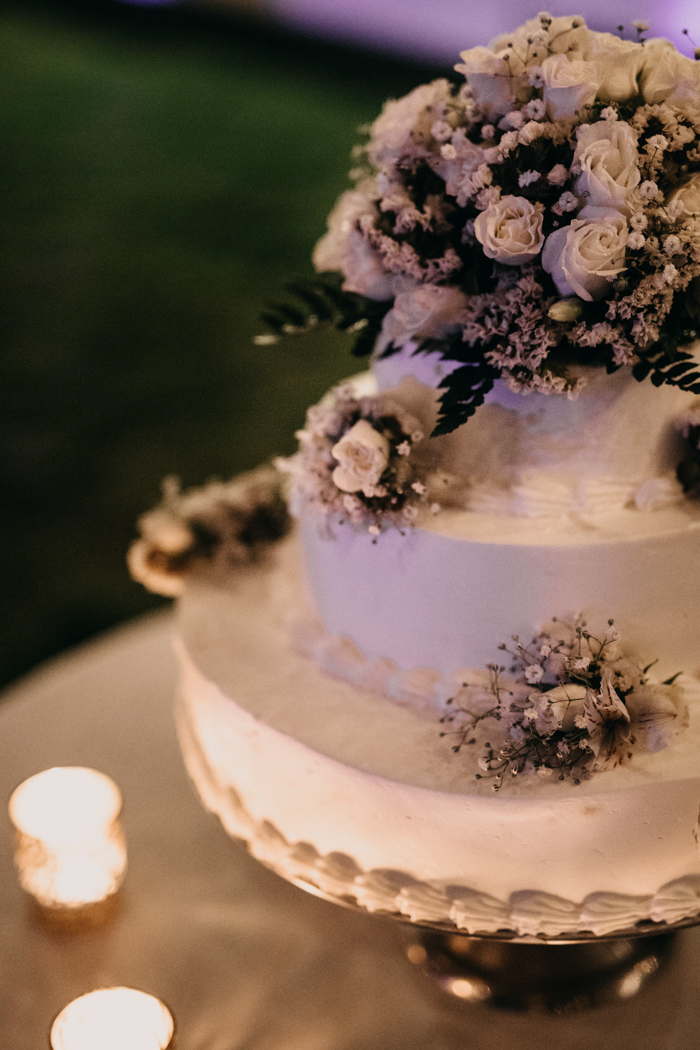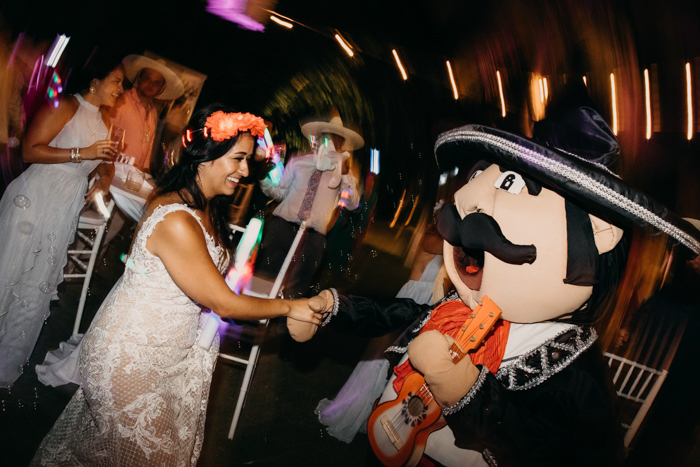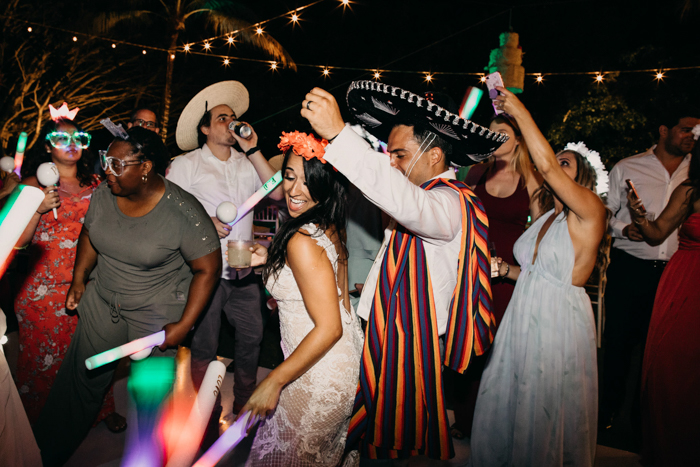 Other than marrying the love of my life, I would have to say the most memorable part of the day was being huddled up by our friends and family singing "Sweet Caroline" at the top of our lungs!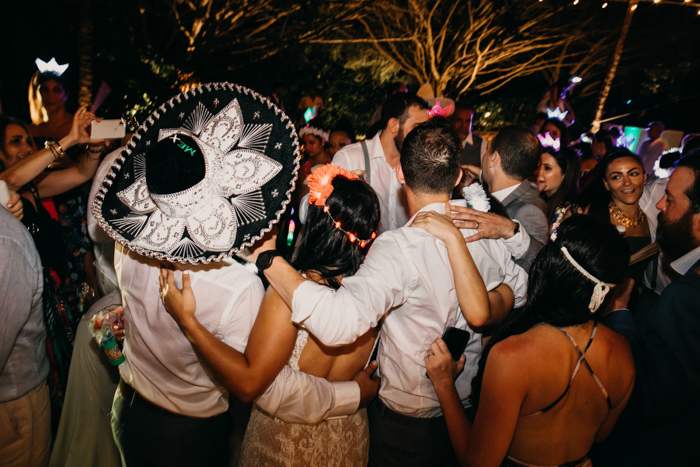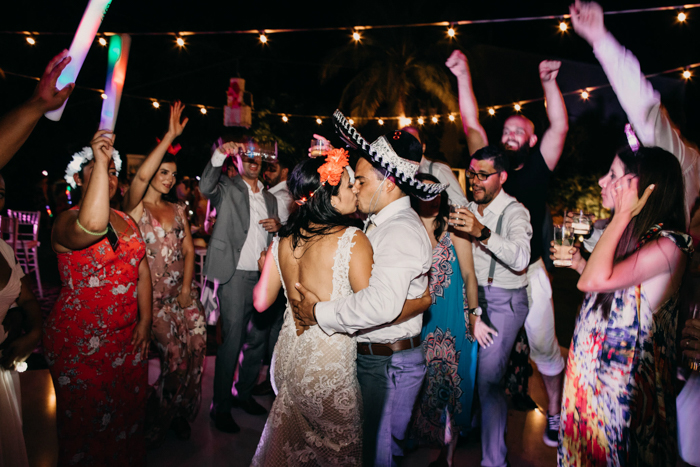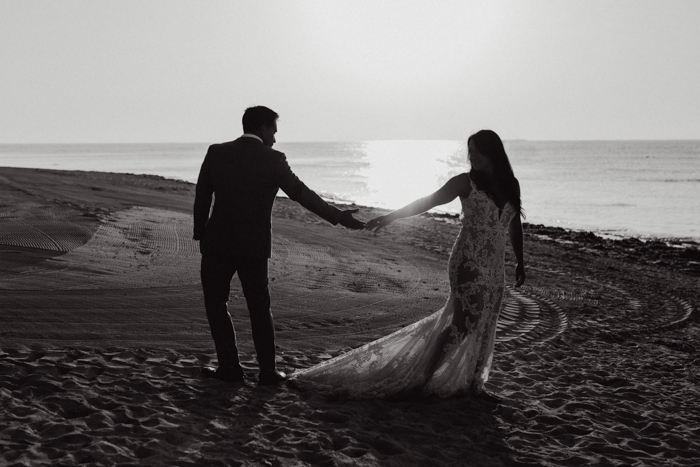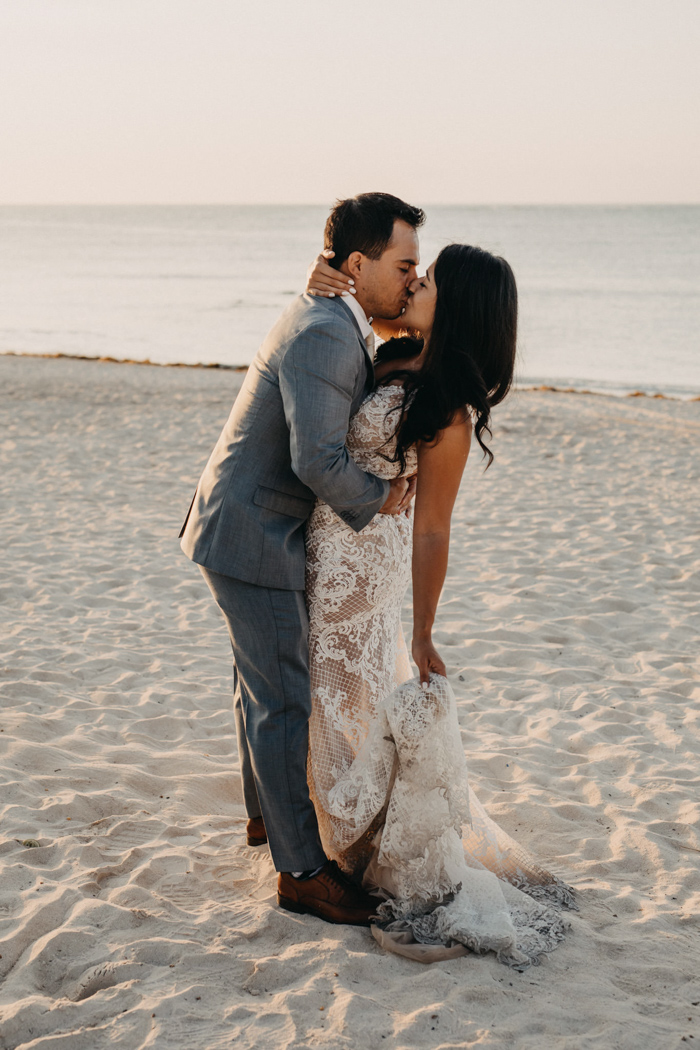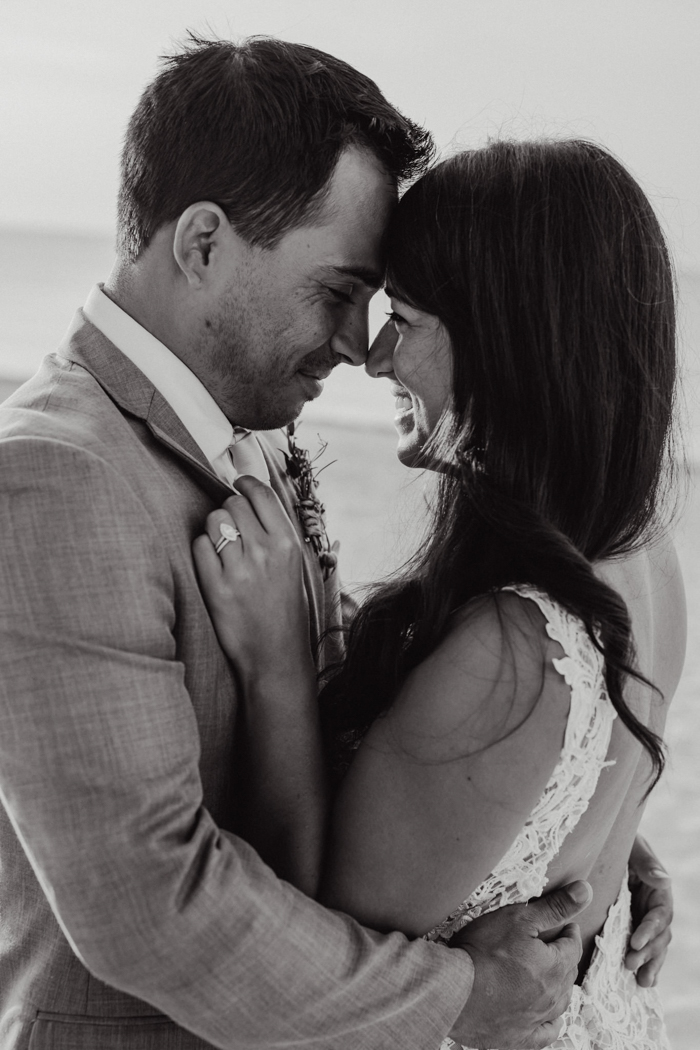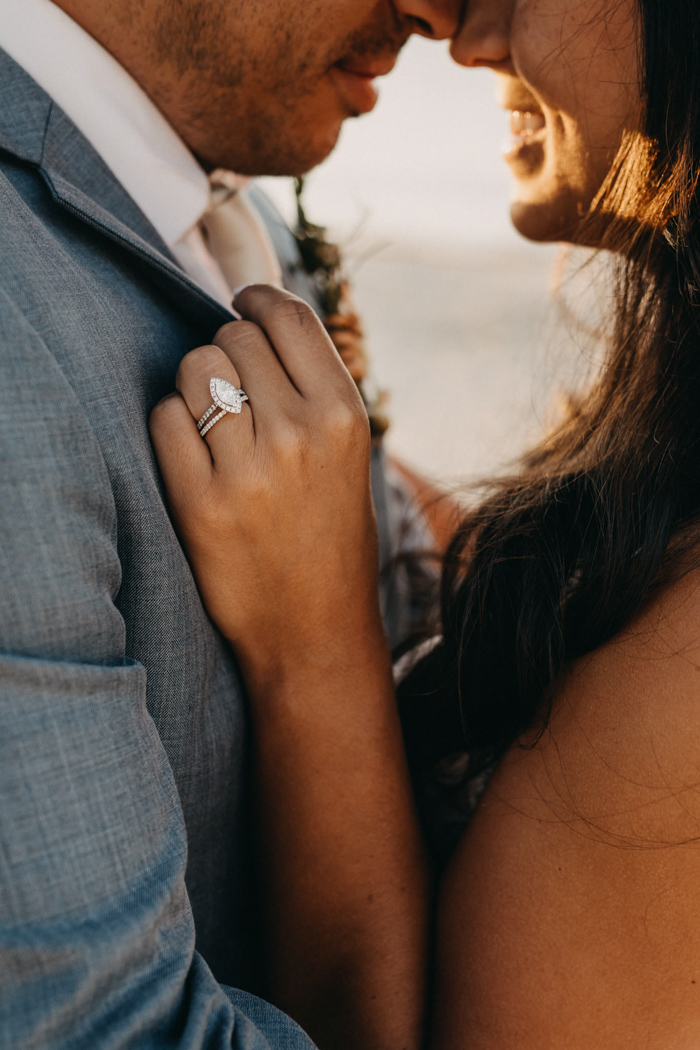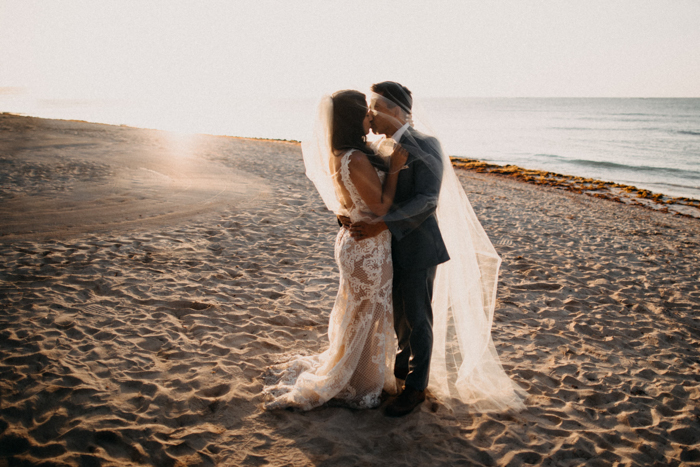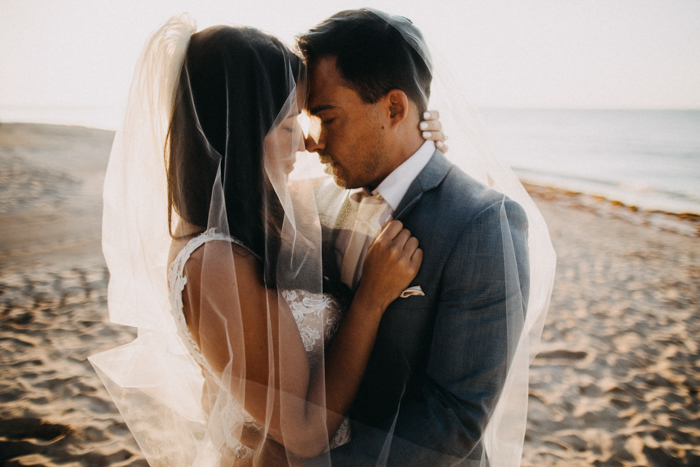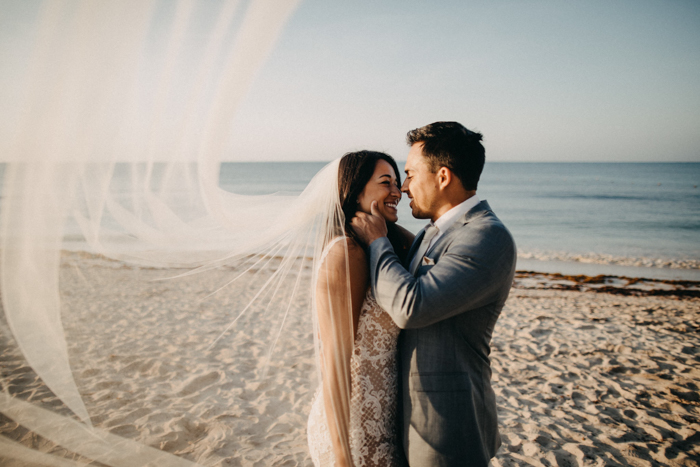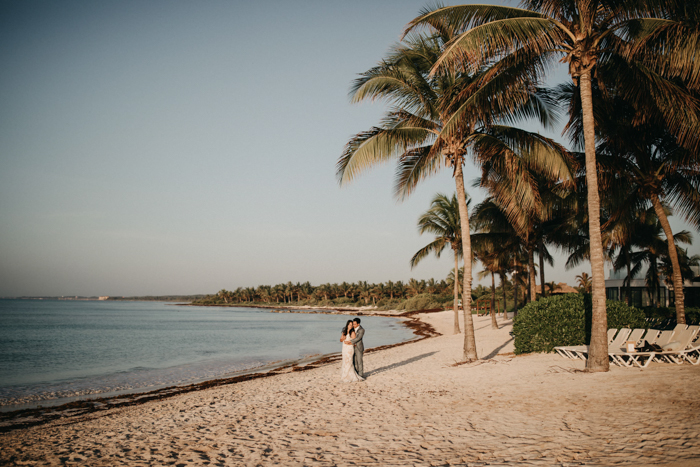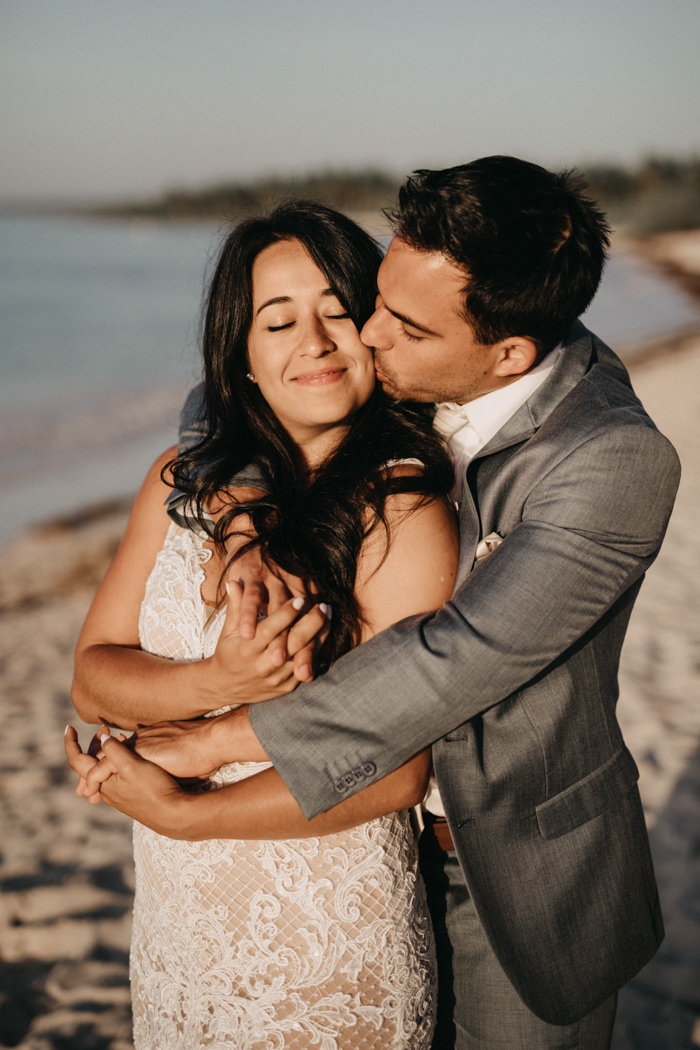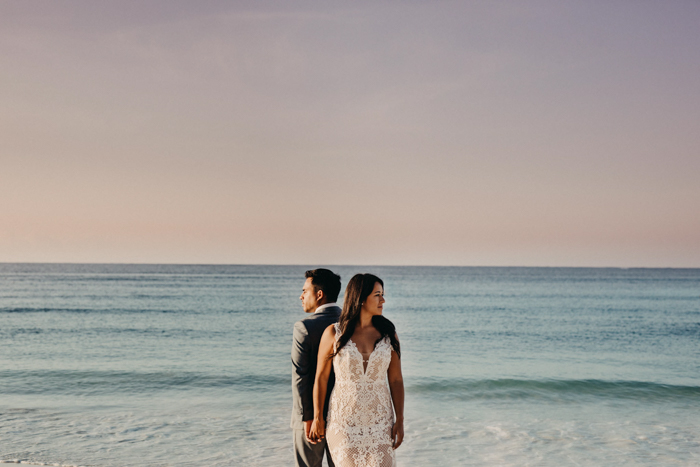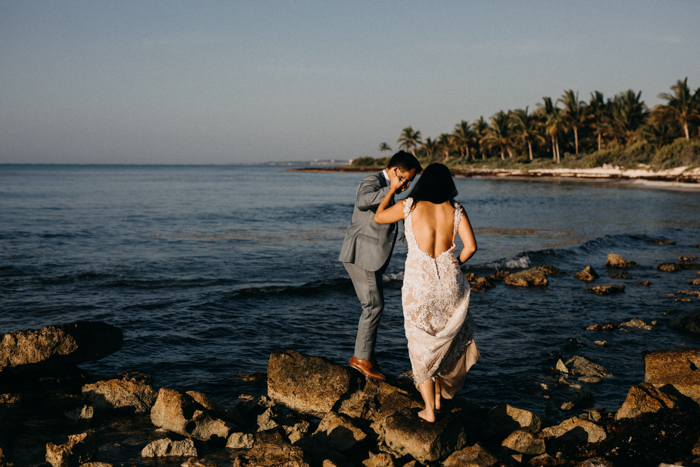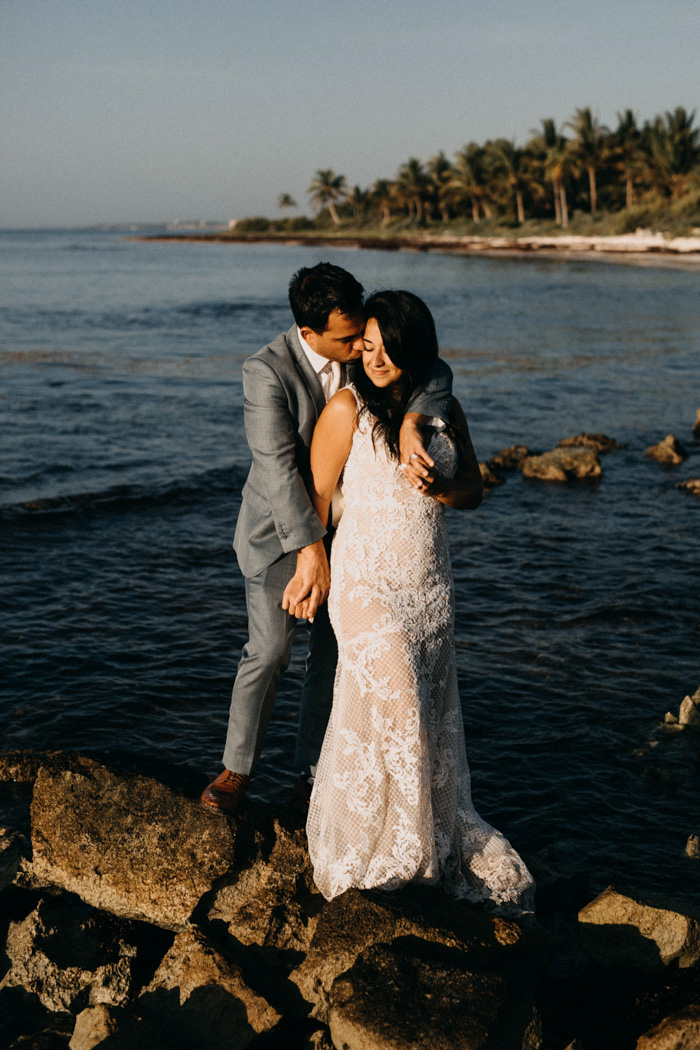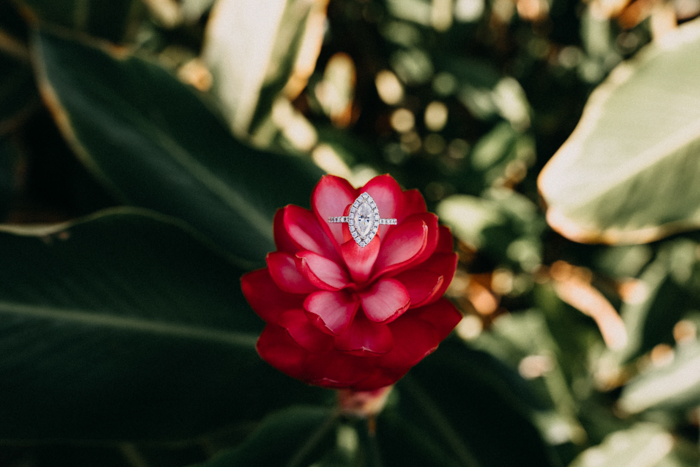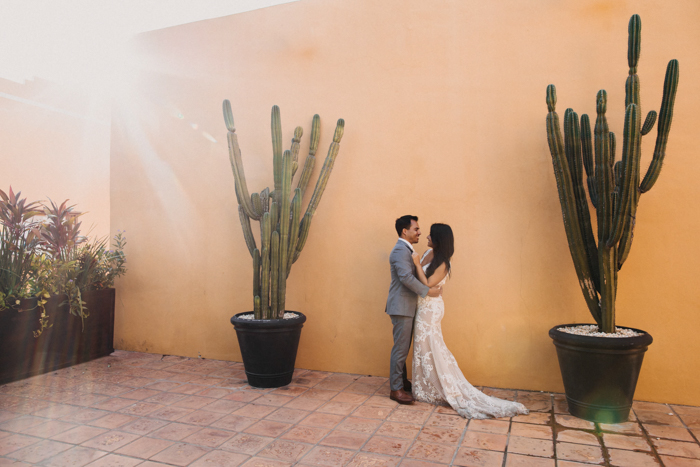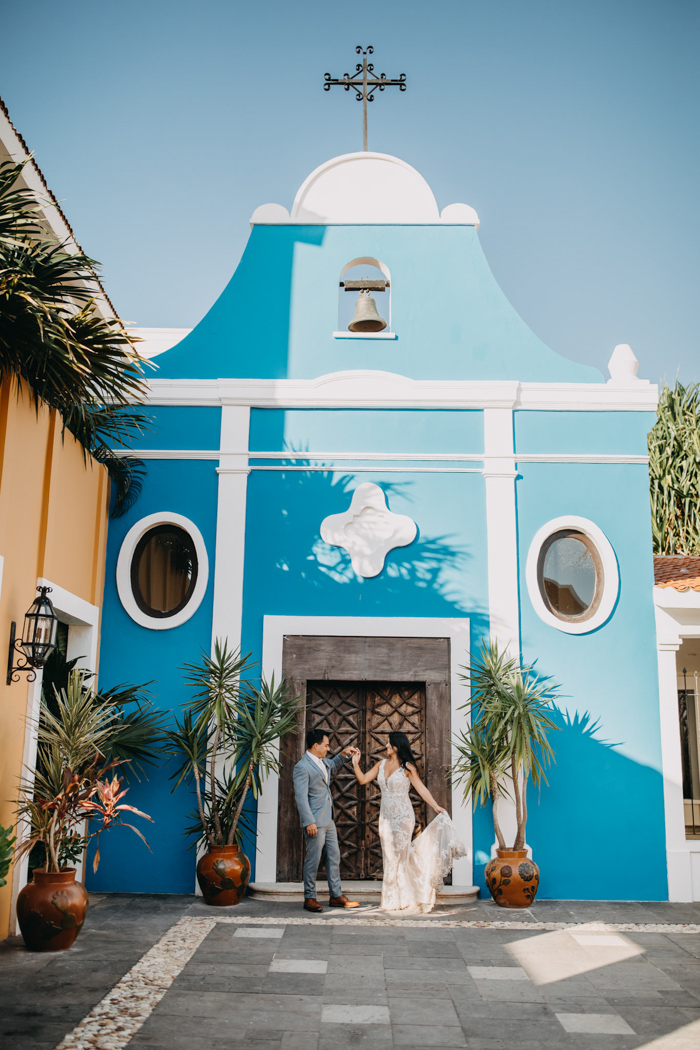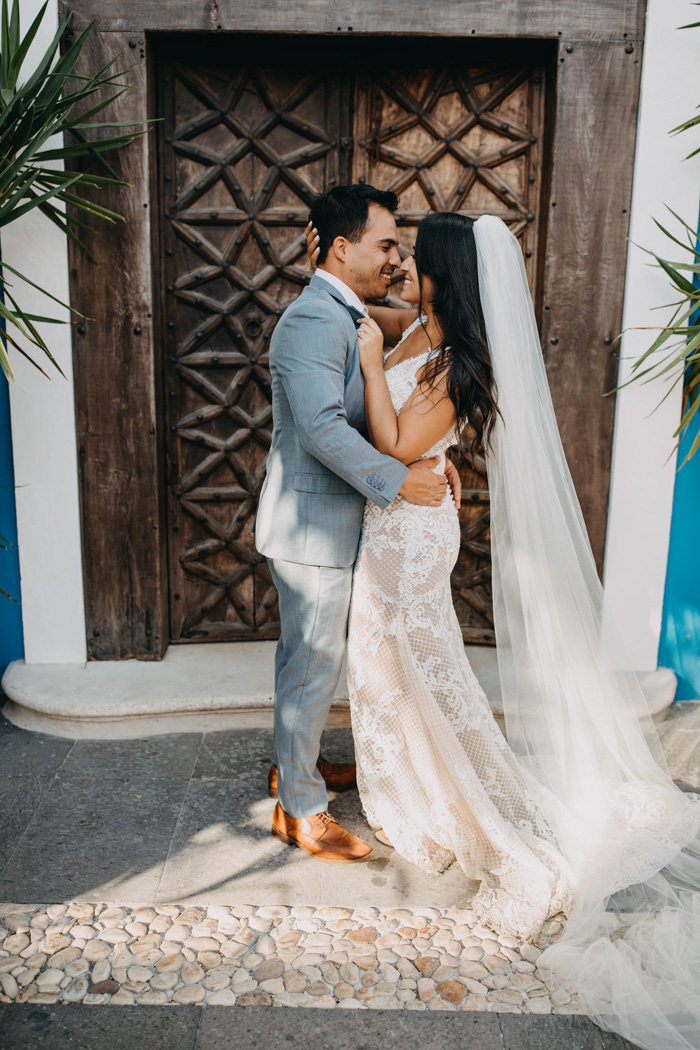 Congratulations to Patty and Jason, and a big thanks to them for sharing their gorgeous Dreams Tulum wedding with Junebug! Love Tulum weddings as much as we do? You have to see this nontraditional Tulum wedding with uniquely vibrant details!