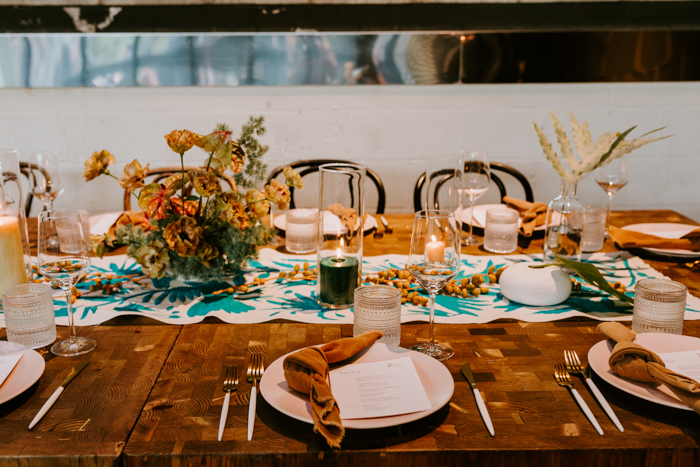 Calling all 2020 wedding trend followers! Daniela and Moe are showing us how it's done with their vibrant colorblock wedding at SmogShoppe in Los Angeles. If you love all things DIY—which we do—you're going to fall in love with the details this couple hand crafted for their celebration. It was only natural for these two to dream up some fun creations for their day since they met in architecture school and are both keen on design, and with the extra help from THREAD Events Co. they totally rocked it. Out of all the do-it-yourself elements, we especially love their colorful seating chart with lots of funky shapes! Get ready to be inspired, because Tida Svy graced us with lots of beautiful images of it all!
The Couple:
Daniela & Moe
The Wedding:
SmogShoppe, Los Angeles, CA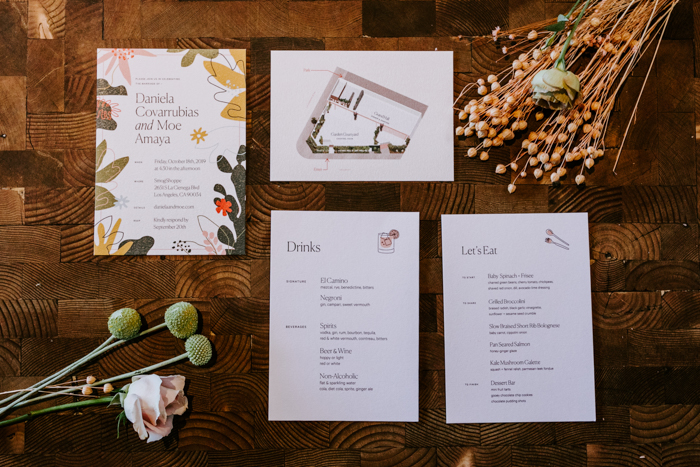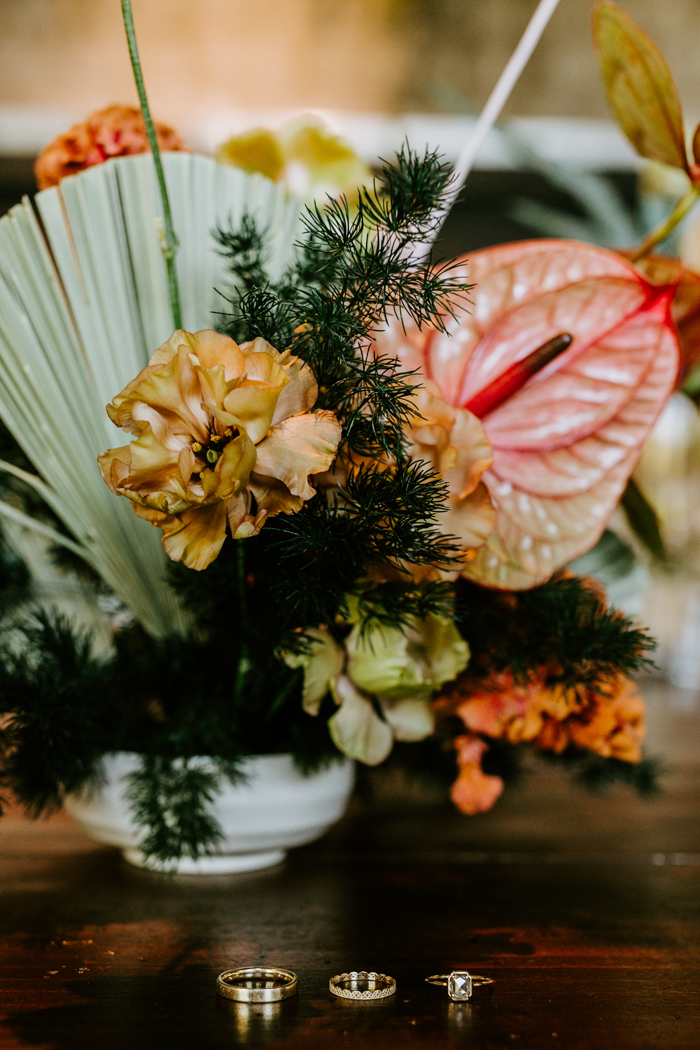 We came up with the idea to give out gift totes – tote bags with a whole bunch of goodies inside (chocolate bars, popcorn, kind bars, fruit bars, tide pens, Pedialyte, sunscreen, bandaids, Advil, and Pepto Bismol). But to personalize the totes, we came up with a design with the botanic shapes from our website/invitation design. We cut out foam stamps and block printed the shapes onto canvas totes and also made custom paper tags with our guest's names to identify the totes.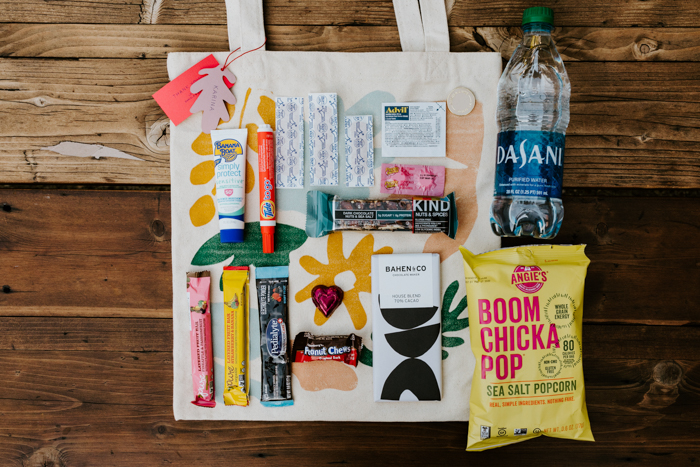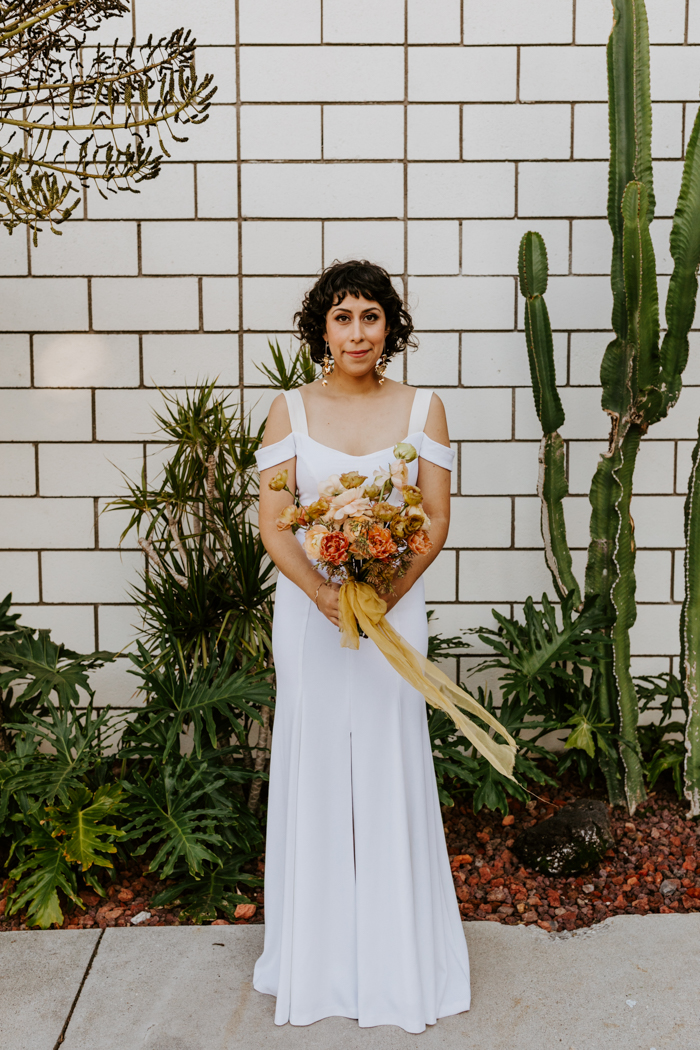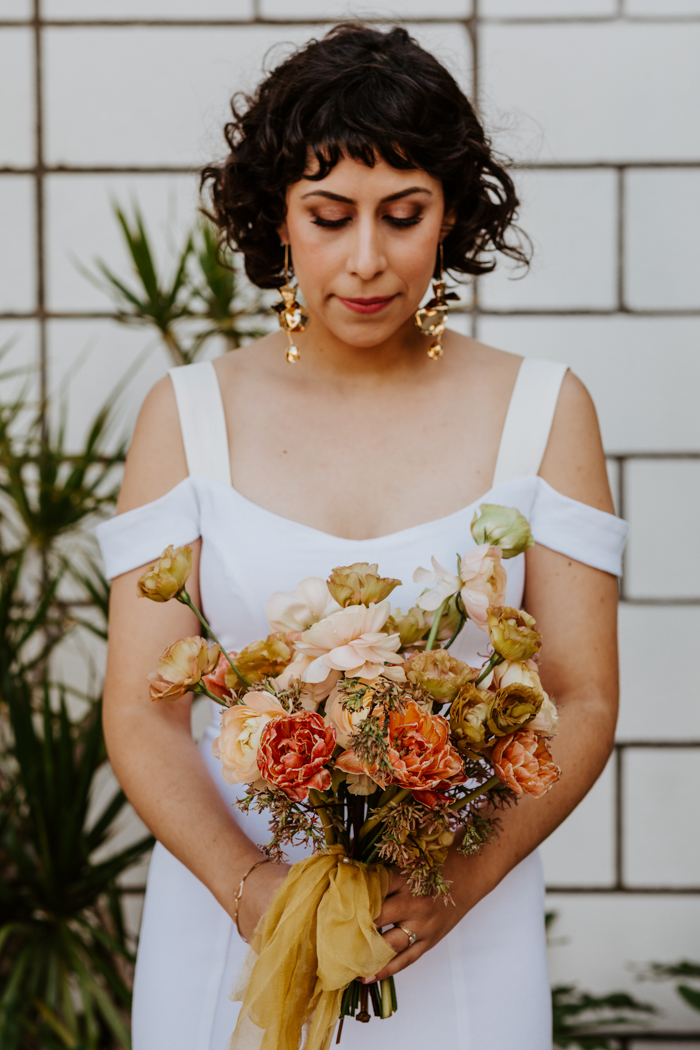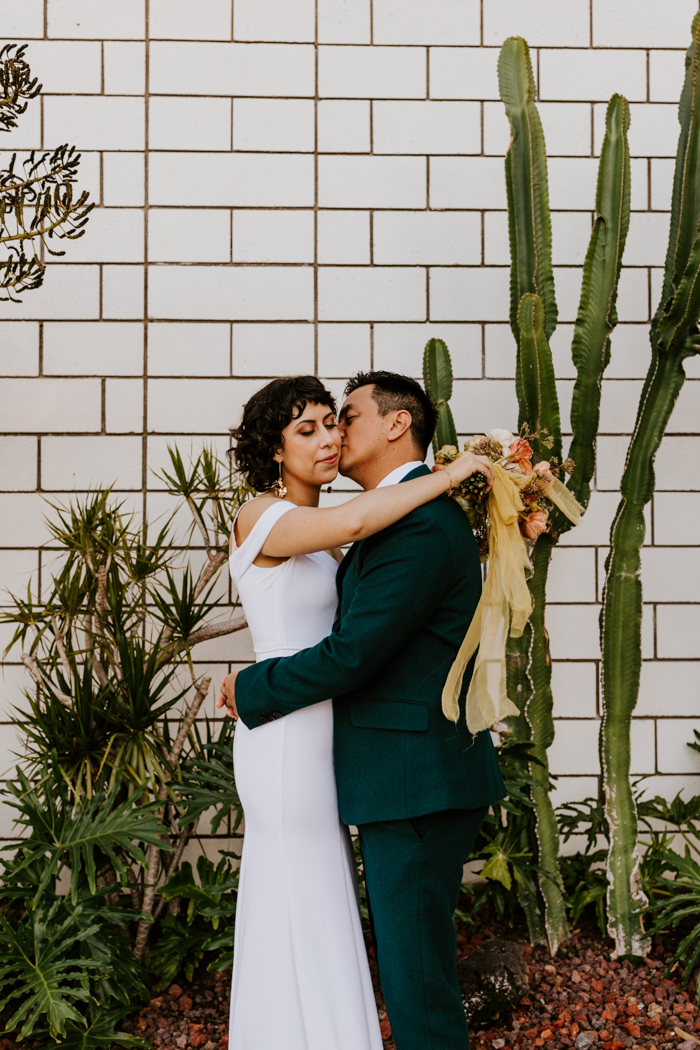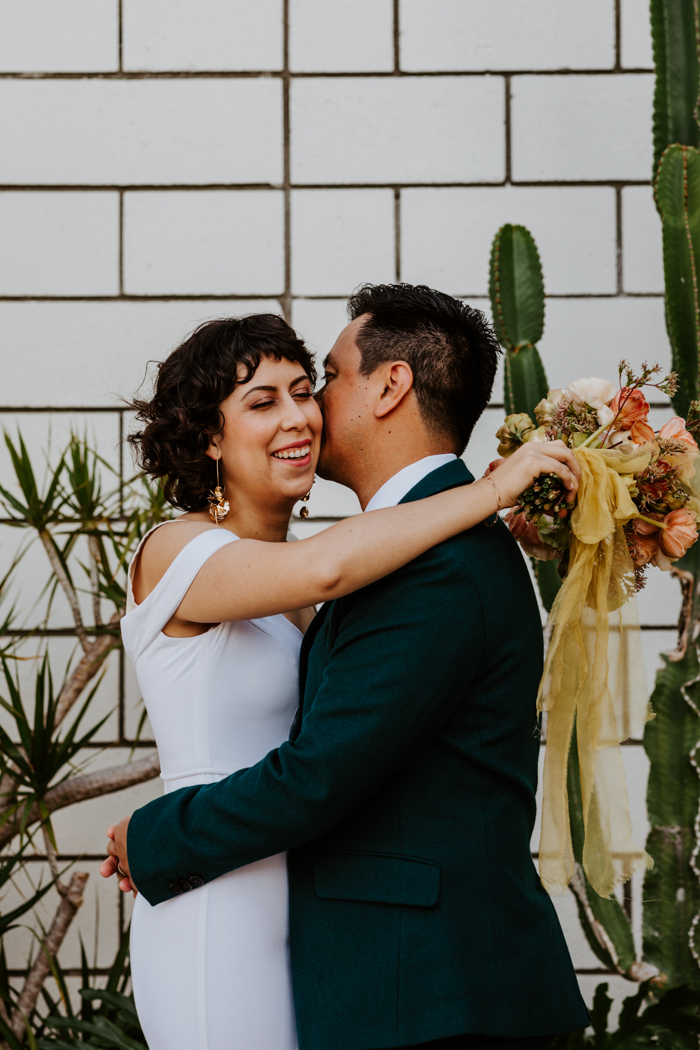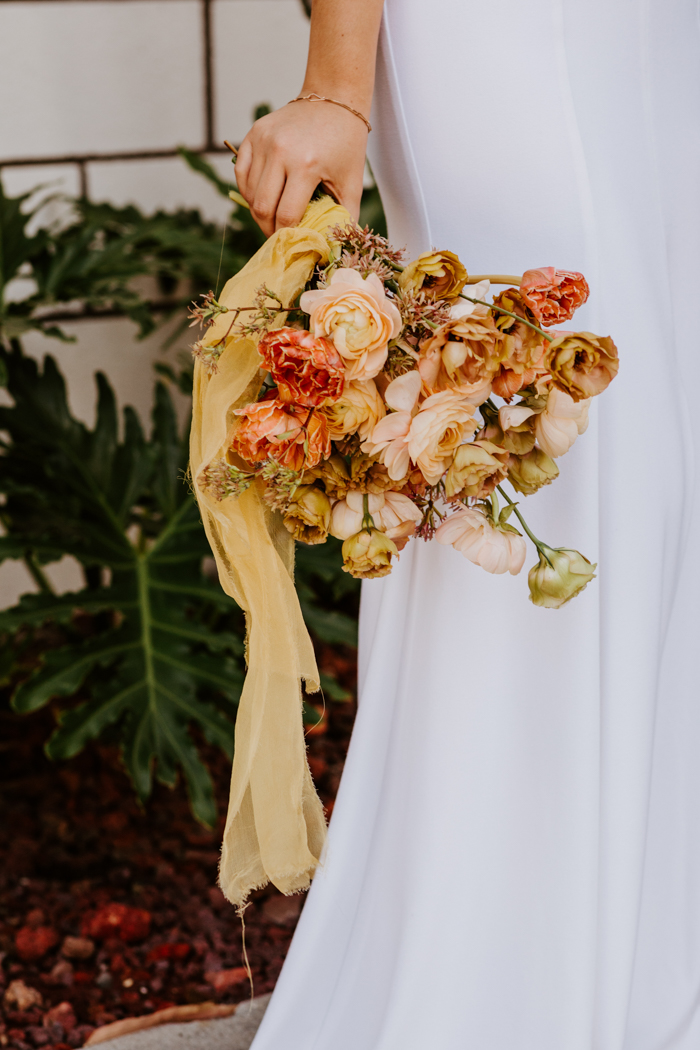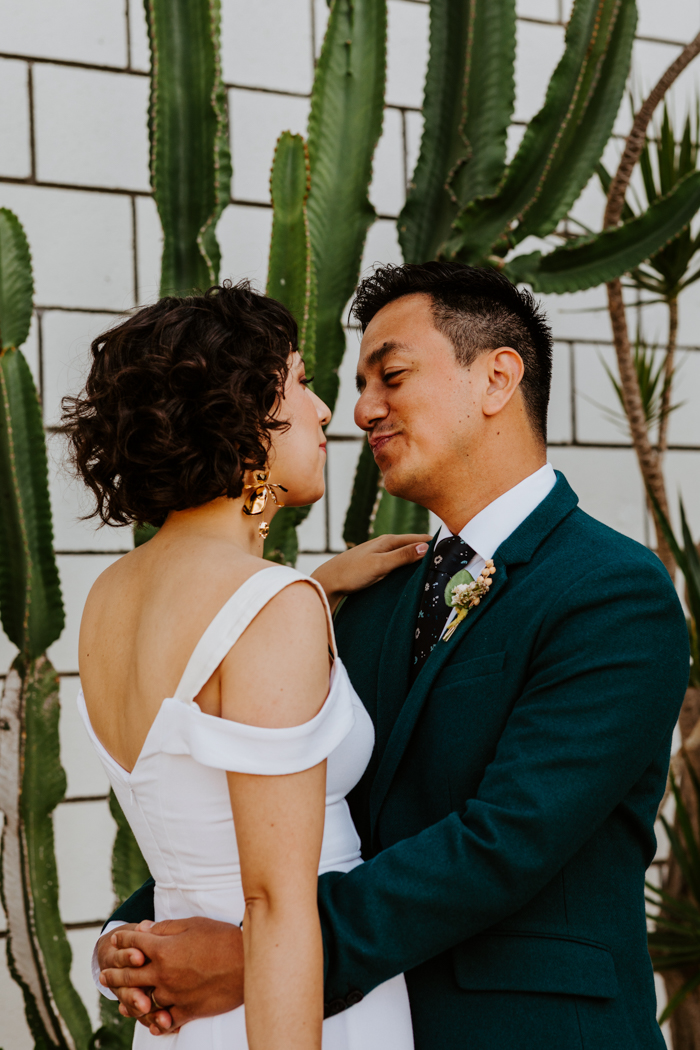 Although we live in San Francisco (and we got married at San Francisco City Hall), we really wanted to have our wedding reception to celebrate with all our friends and family in LA. We lived in LA for a few years and fell in love with so many neighborhoods, but we were particularly fond of our neighborhood in Culver City. We happened upon SmogShoppe and loved the story of an old smog shoppe (something you see everywhere in LA) turning into this totally unexpected magical lush oasis! We love greenery and can't get enough plants in our home, so the vibe at Smog Shoppe felt perfect. We also really liked the indoor/outdoor feature along with the industrial nature of the venue – it felt more casual and relaxed.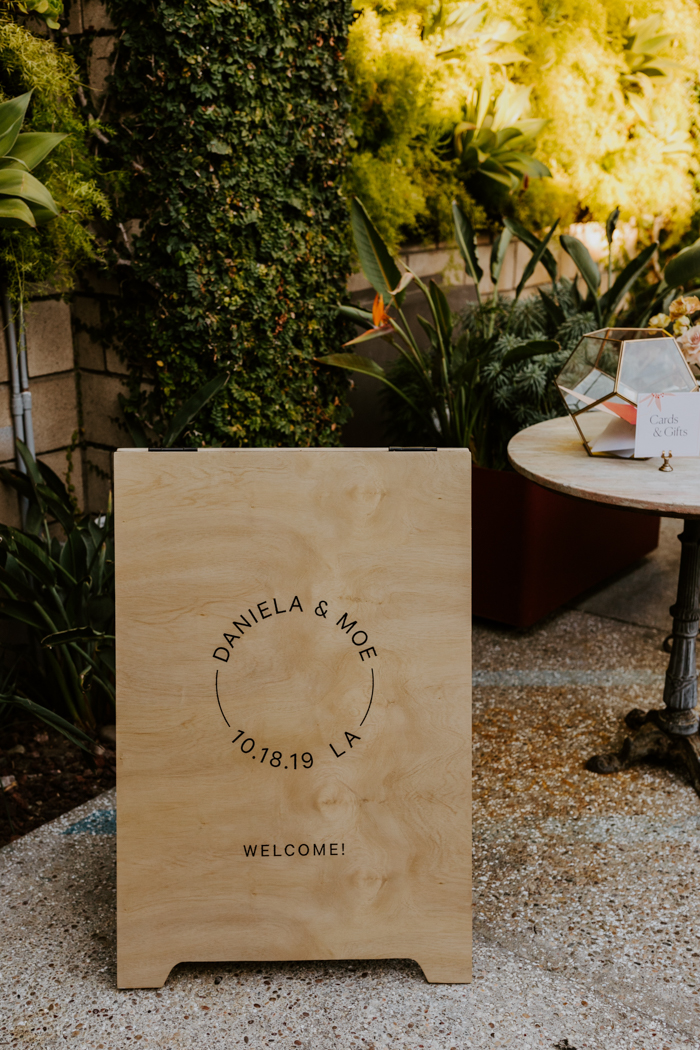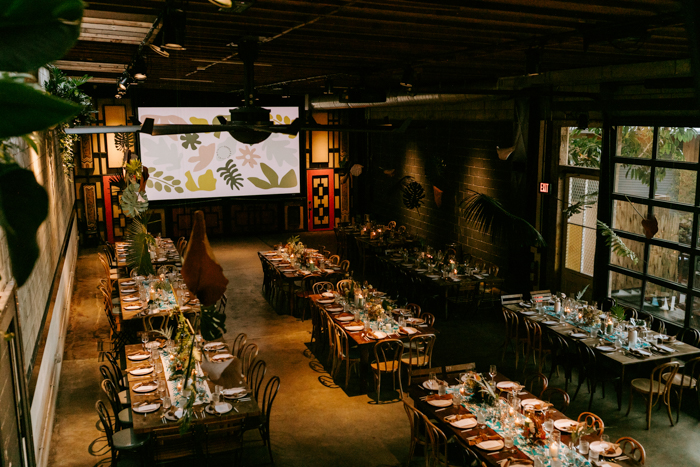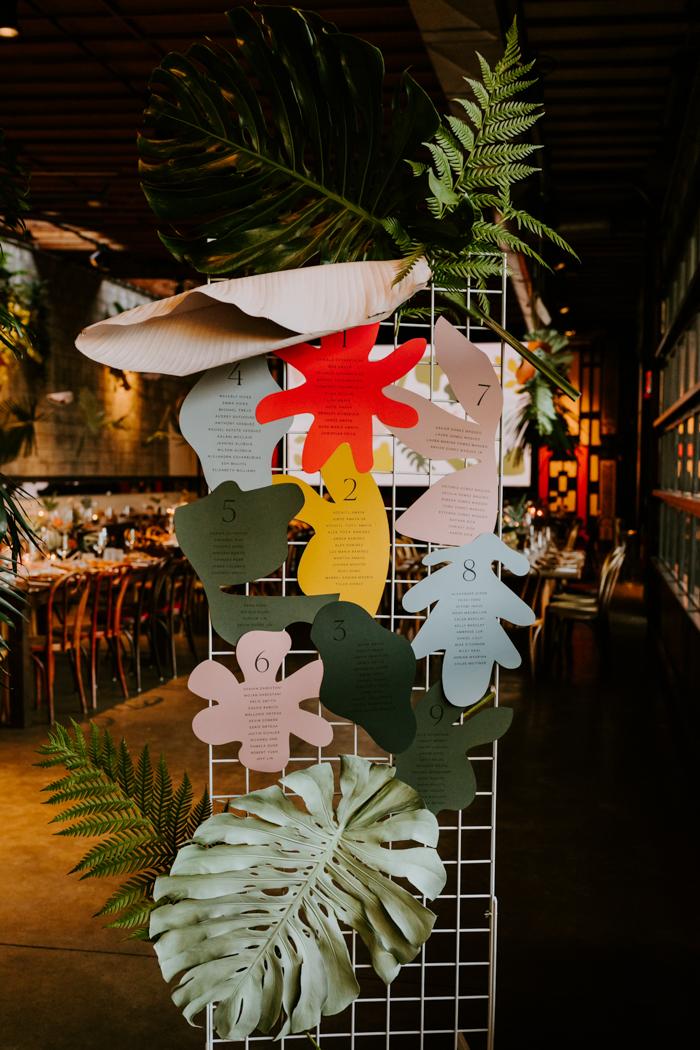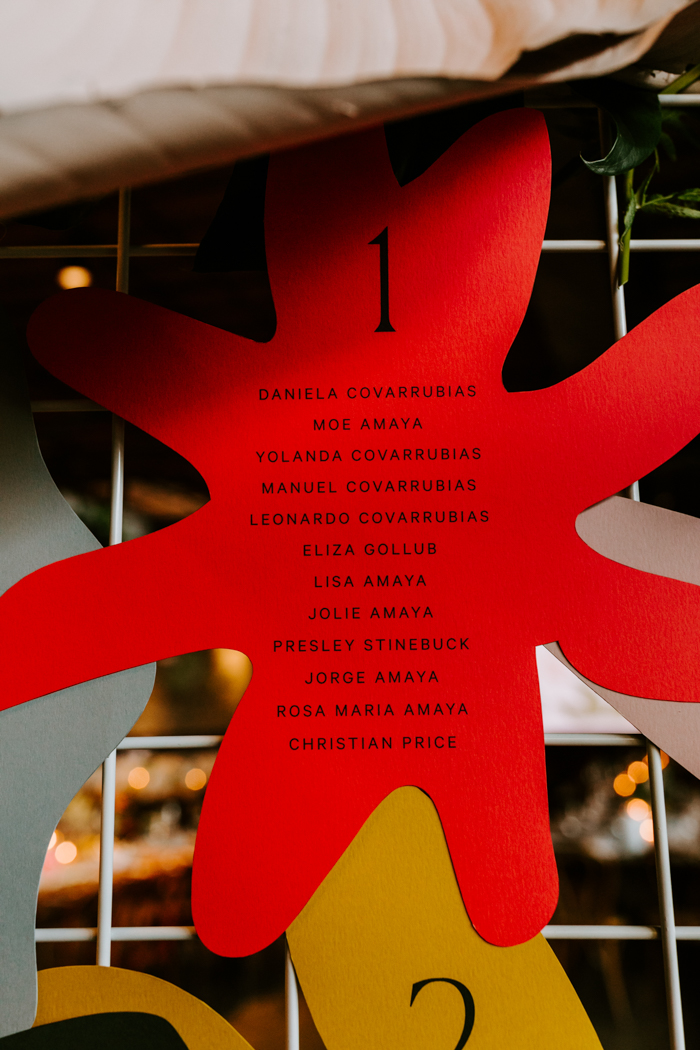 Since this was just our reception, the pressure was off (a little) in terms of expectations around the ceremony – meaning our main focus was on planning the celebration! We of course wanted it to be fun and memorable, but also represent us as a couple and what we love – which is good food, lots of dancing, and design! We went into the process with one main thing in mind – planning something that we would enjoy. While we wanted everyone to have a good time, we knew that was an impossible standard and so whenever there were decisions that felt hard or we started feeling outside pressure from family or anyone to do things a certain way, we always came back to the standard of making sure we would actually enjoy our reception!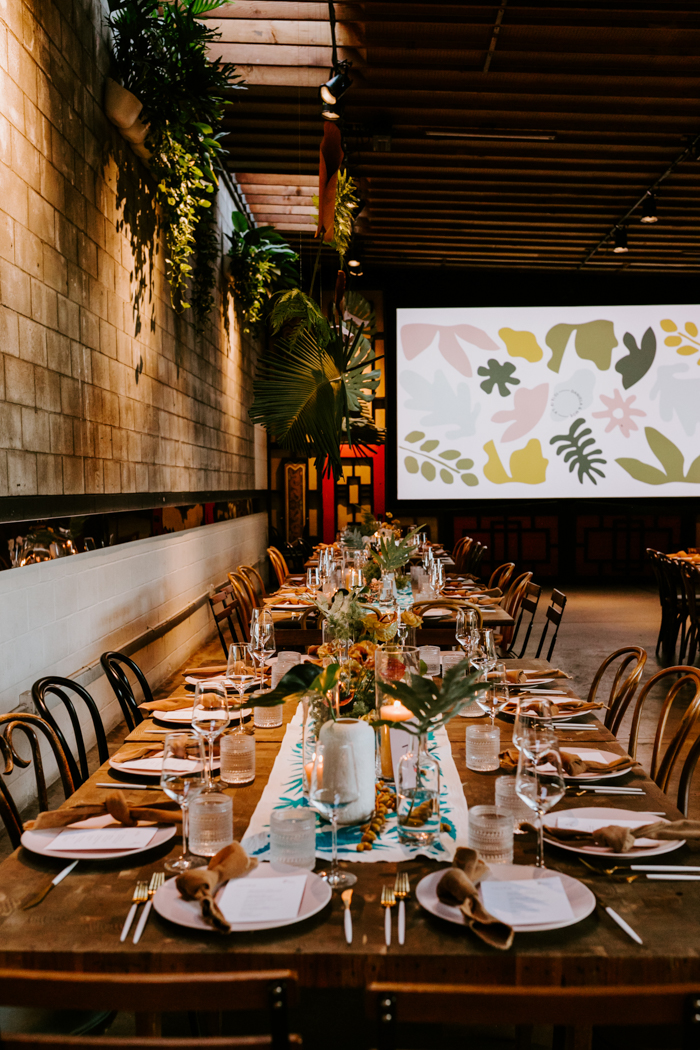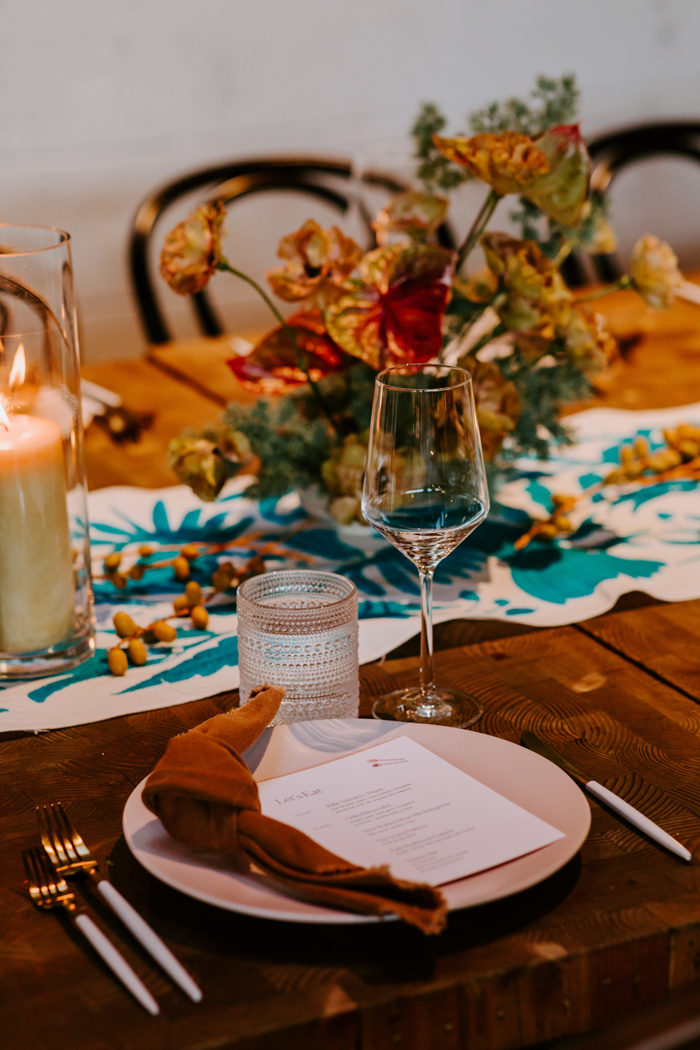 We knew going in that the day was going to be a whirlwind, but we were surprised and so thankful to Ashley, our planner, for taking us aside during the cocktail hour (outside) to take a moment to walk through the venue (inside) to see how everything we had spent months working on and planning for had actually come together! It was such a special moment for us. We both cried with just the release of emotion knowing that we had actually pulled it off and it went beyond what we had ever dreamed.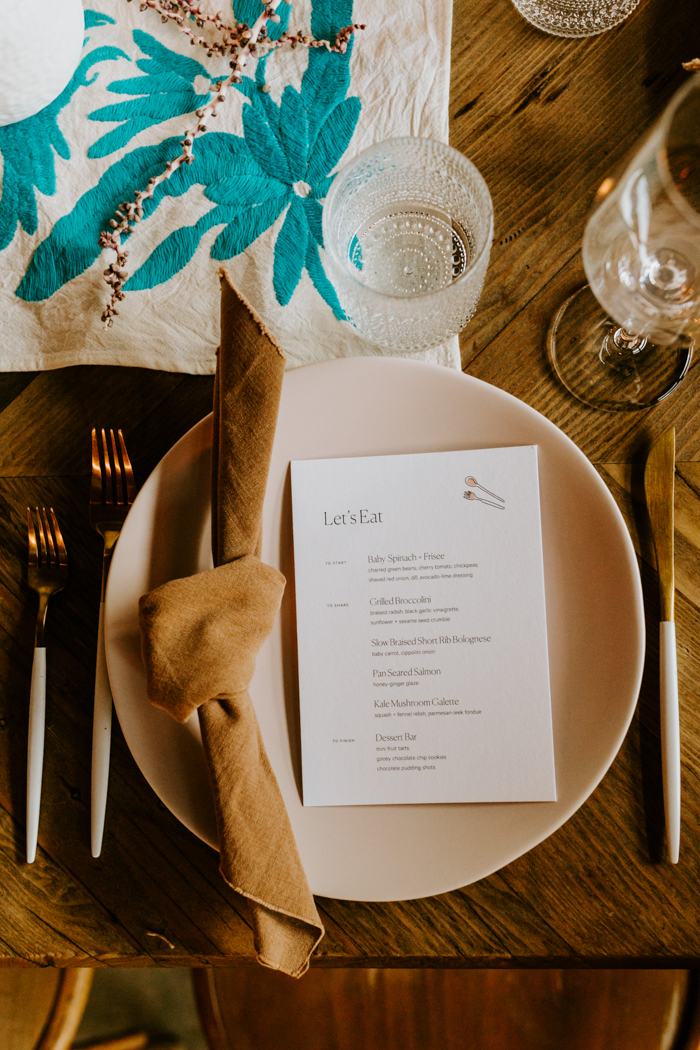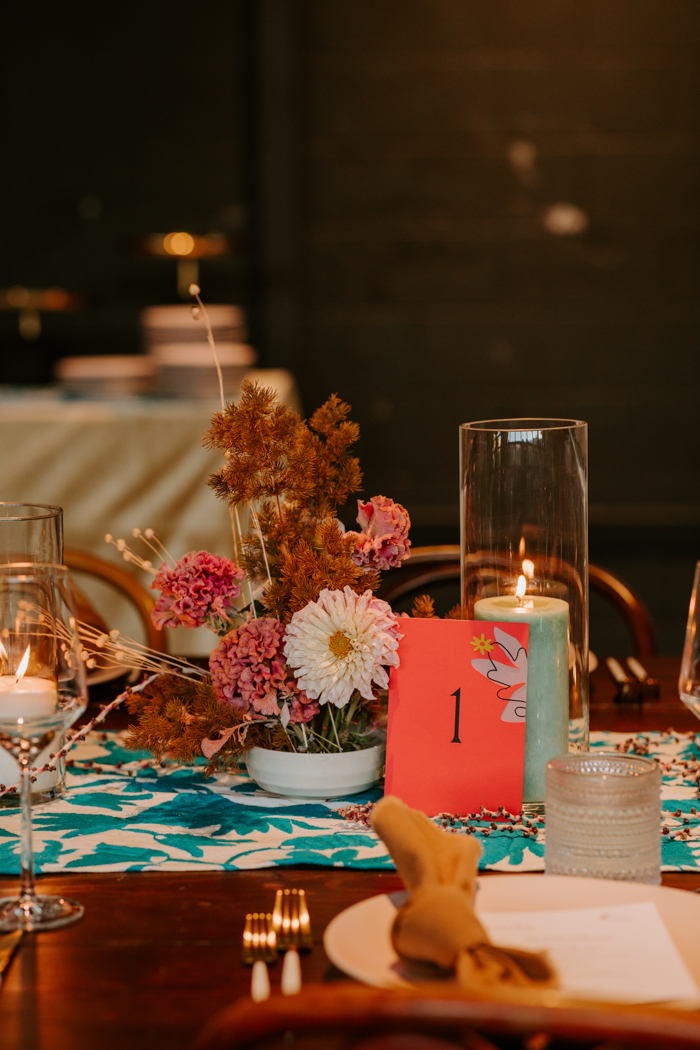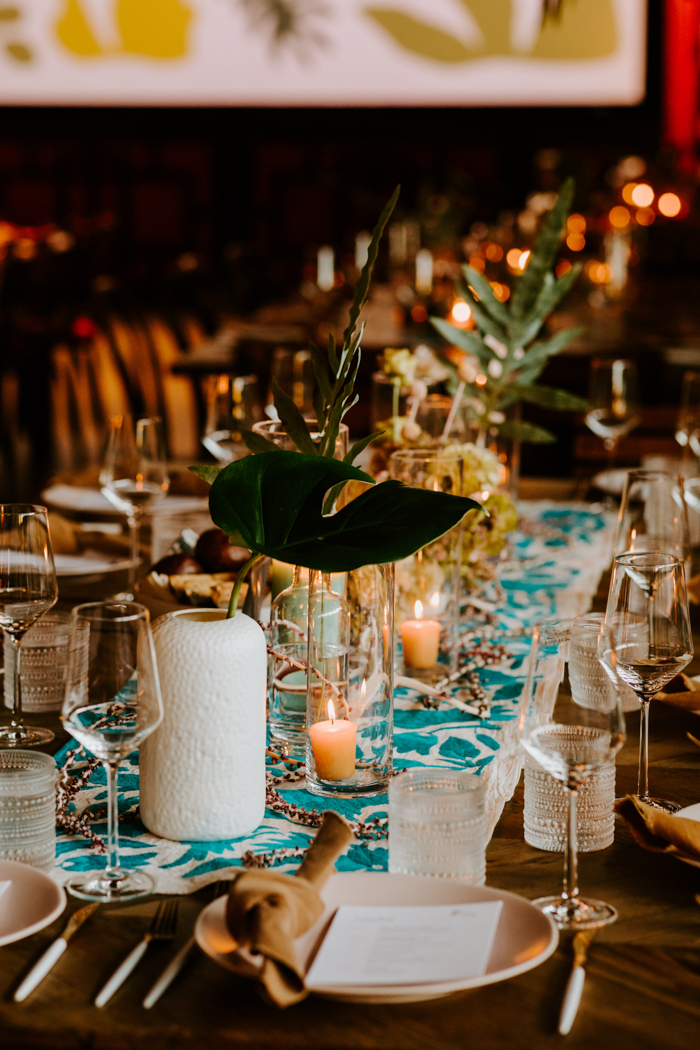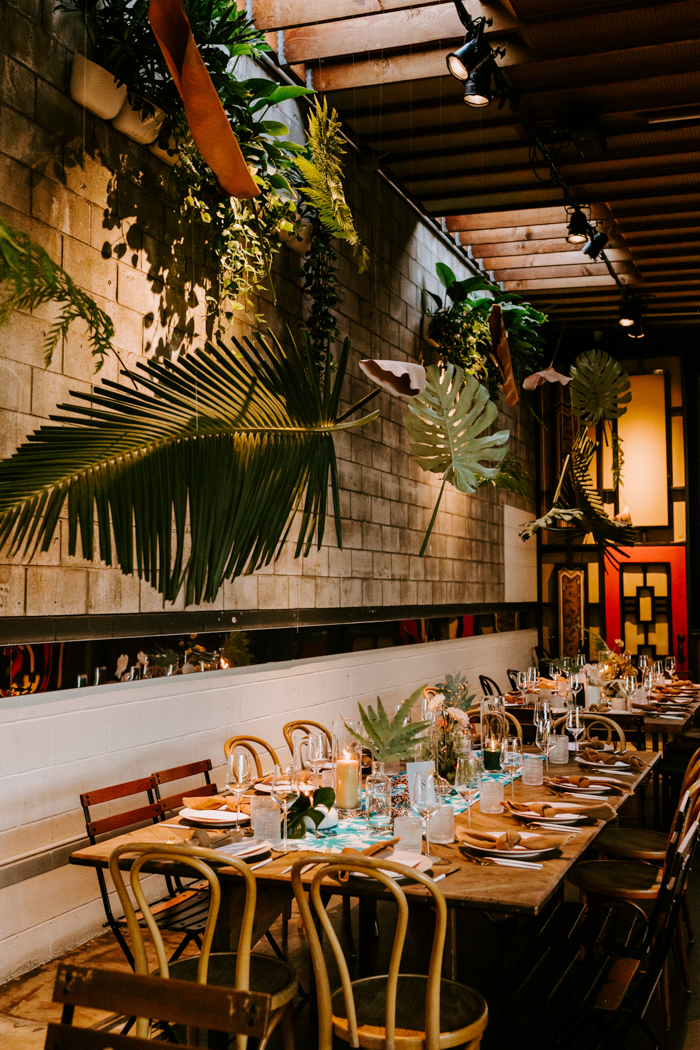 We went a little crazy with the DIY… from the very beginning, we got it in our heads that we needed to make an amazing website (https://danielaandmoe.com/). Moe is a web designer and I'm an architect, so design is super important to us. We spent about 6 weeks designing the website! It was definitely a passion project but we knew it would set the tone for everything else – it was essentially a brand guideline for the wedding and was incredibly useful in communicating our vision with all the vendors. In the months leading up to the reception, we started dreaming up other things to DIY and ended up making our seating chart, table numbers, and photo booth props! We met in architecture school and are both makers at heart, so we really couldn't resist.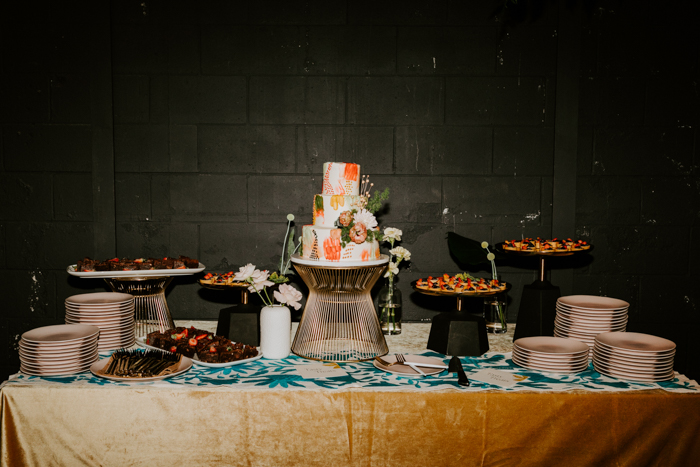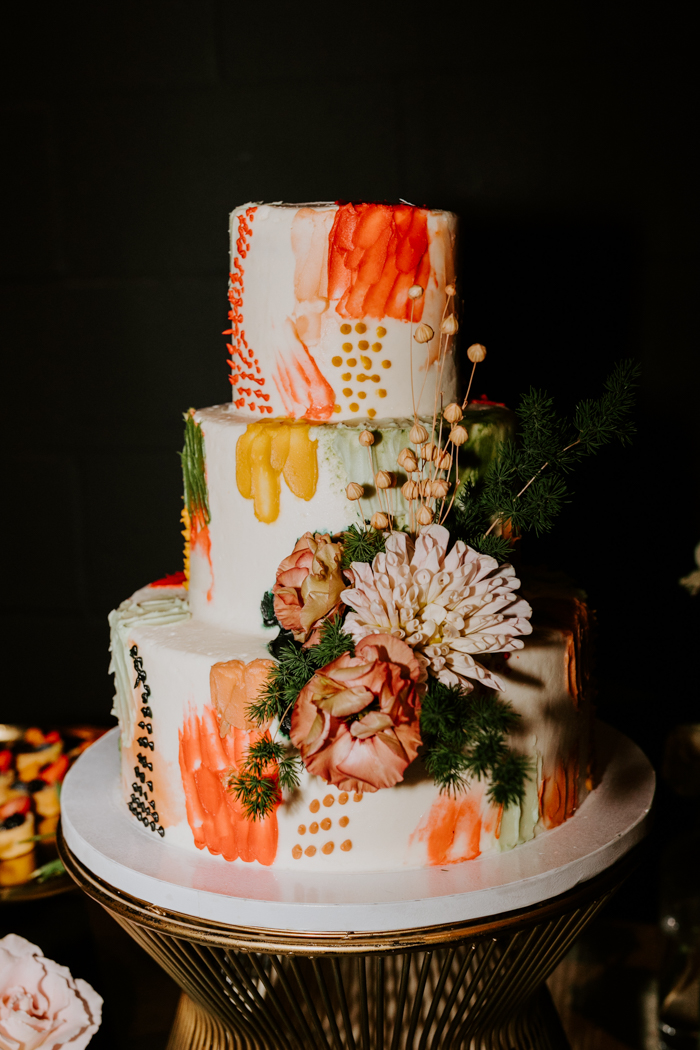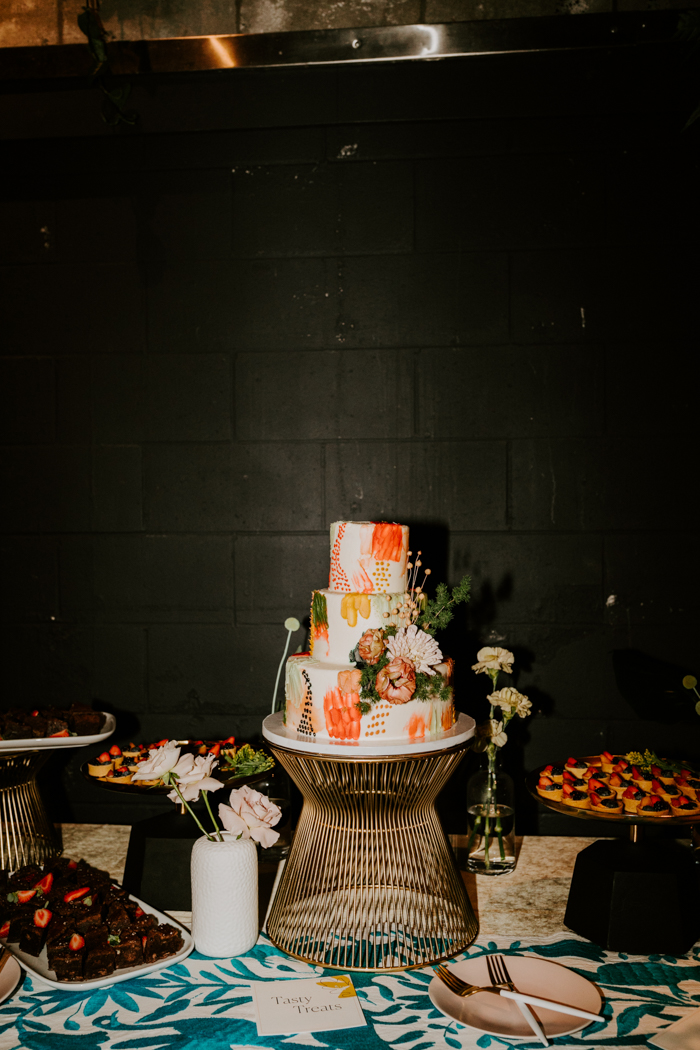 Congratulations, Daniela and Moe, and many thanks to Junebug member THREAD Events Co. for sharing their day with us! If you love THREAD Events Co.'s work, be sure to check out their page in our directory of the world's best wedding planners.
RECOMMENDED READING: 2020 Wedding Trends to Obsess Over This Year