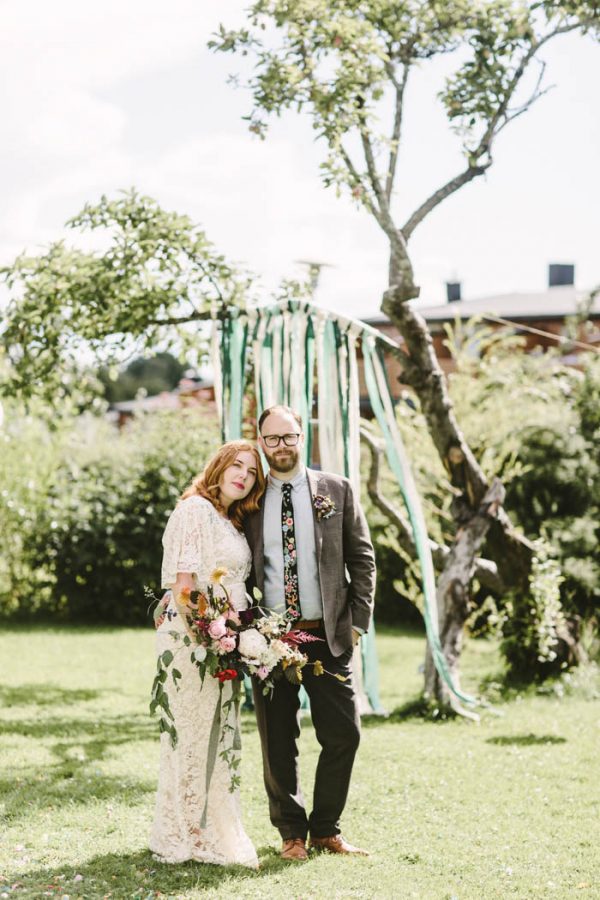 When Michaela, a professional wedding photographer, married Remi, a graphic designer, the result was this magical Oslo wedding that was bursting with color, energy, and impeccably designed details! Set in the garden venue of Disen gård, the couple left no DIY stone unturned. They painted cutesy lawn game and bar signs, created animal-inspired centerpieces and banners, set up a temporary tattoo station, and the bride even made her own wedding cake! Speaking of the bride: her By Timo lace wedding dress and the Eucalyptus flower crown that she wore for the portrait session were simply gorgeous. Photographer Eva, from Moment Studio, captured every detail beautifully!
The Couple:
Michaela and Remi
The Wedding:
Disen gård, Oslo, Norway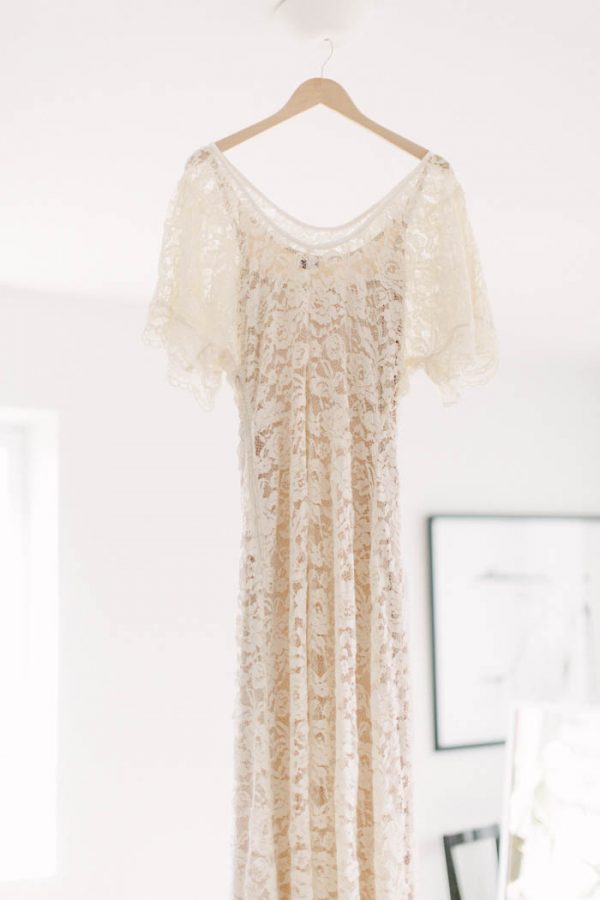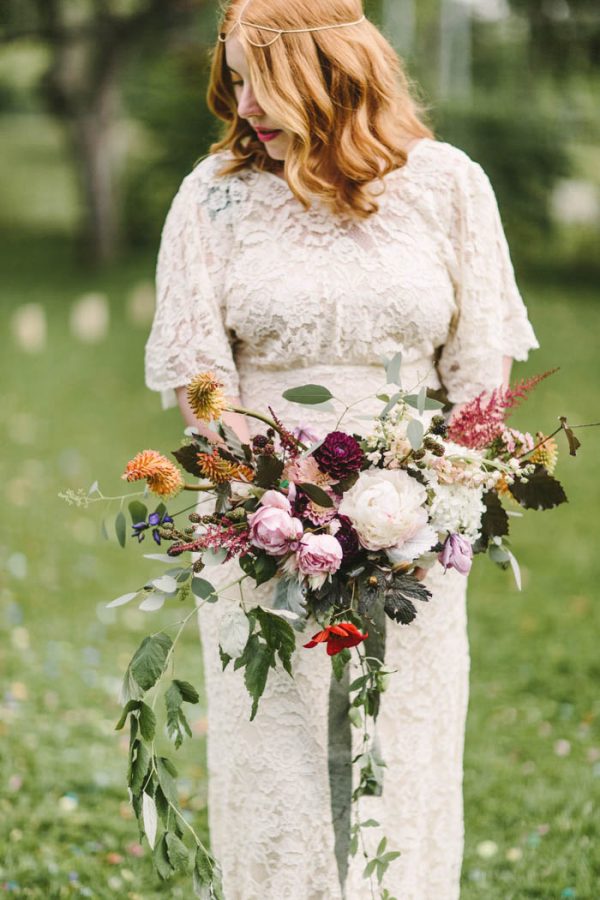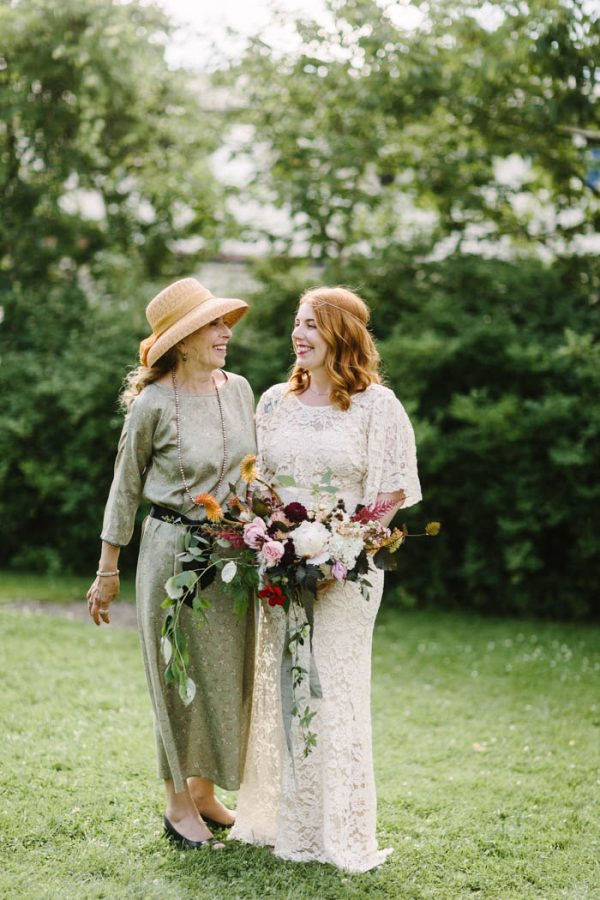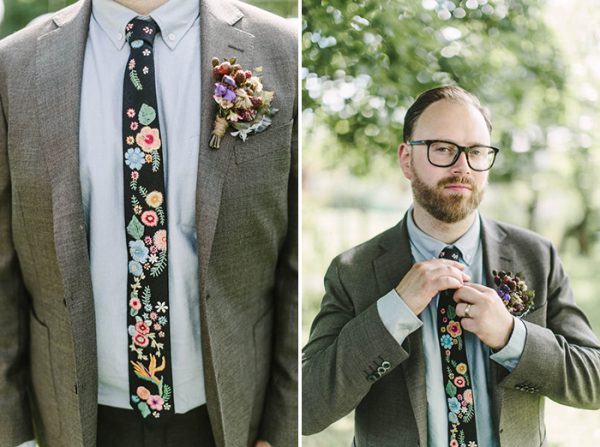 The most important thing for us was that the whole day would reflect us as a couple, our lifestyle, our interests and our taste. Since I (Michaela) am a wedding photographer myself I have seen so many weddings, and wanted our wedding to be something a bit different and non-traditional. Remi is a graphic designer and illustrator, so all the little details was really important to him. We also wanted the day to be really fun and memorable for our guests.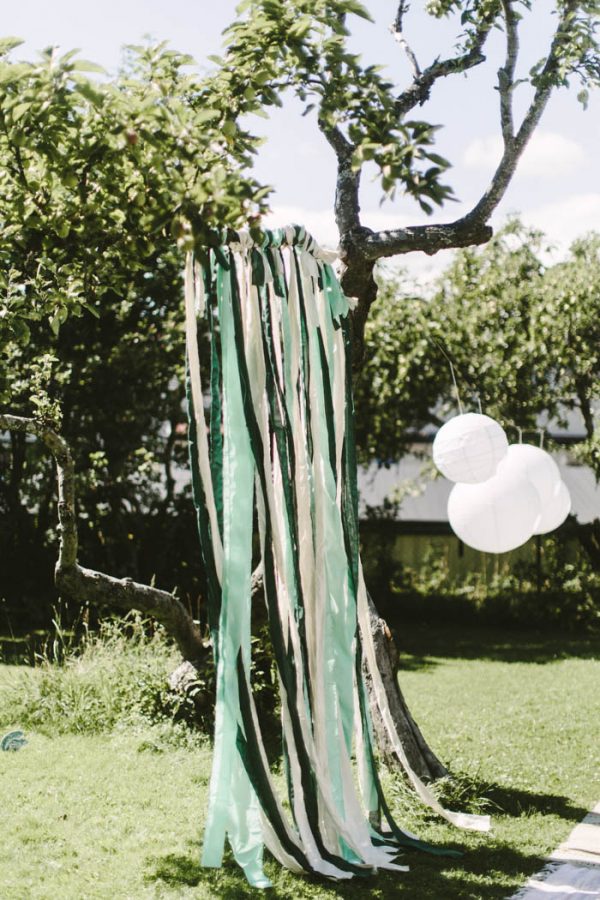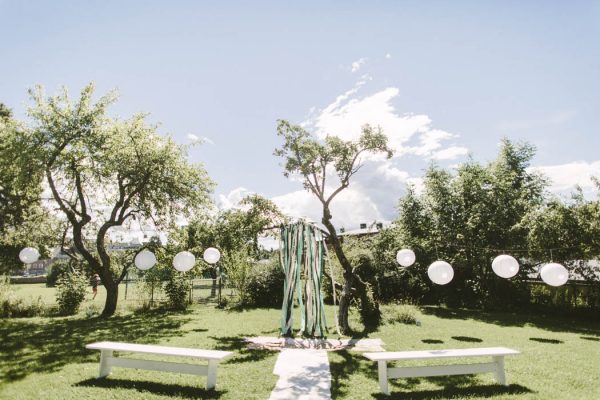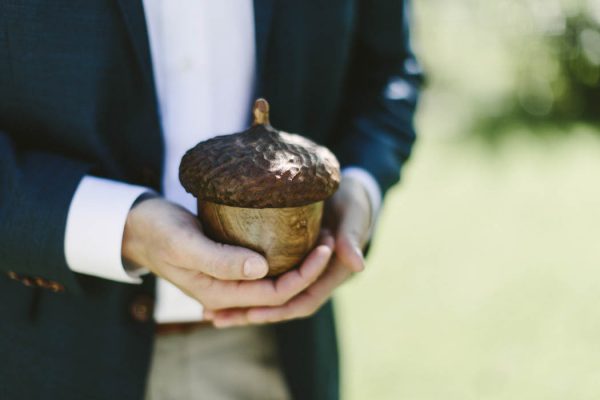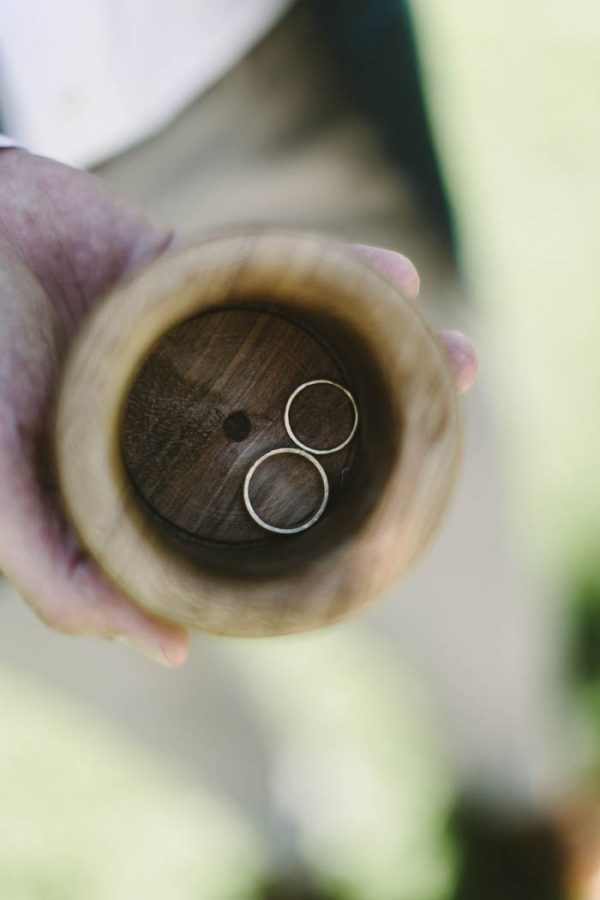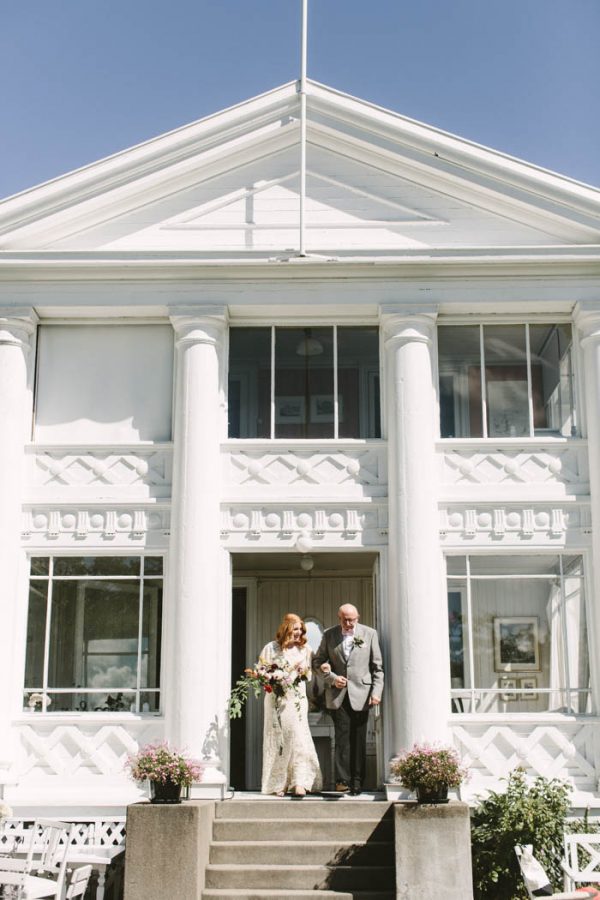 Our favorite Norwegian band, Comet Kid, played both during the ceremony and the first dance. We asked them to do a few covers of songs that mean a lot to us, so they played "Perfect Day" by Lou Reed as the processional song, "First Day Of My Life" by Bright Eyes during the ceremony, and their own song "Sweet Love" as the recessional song.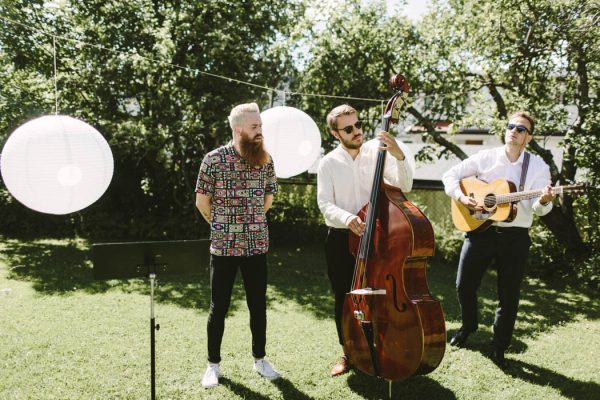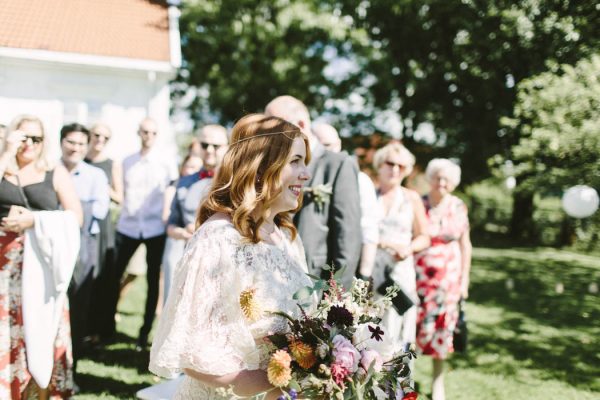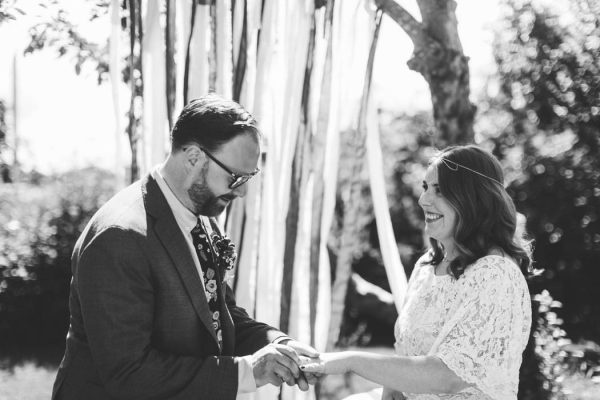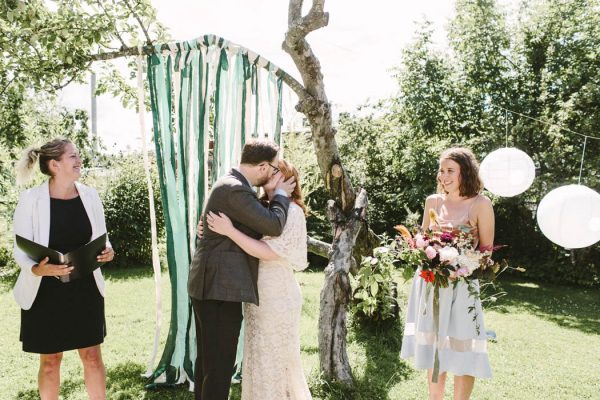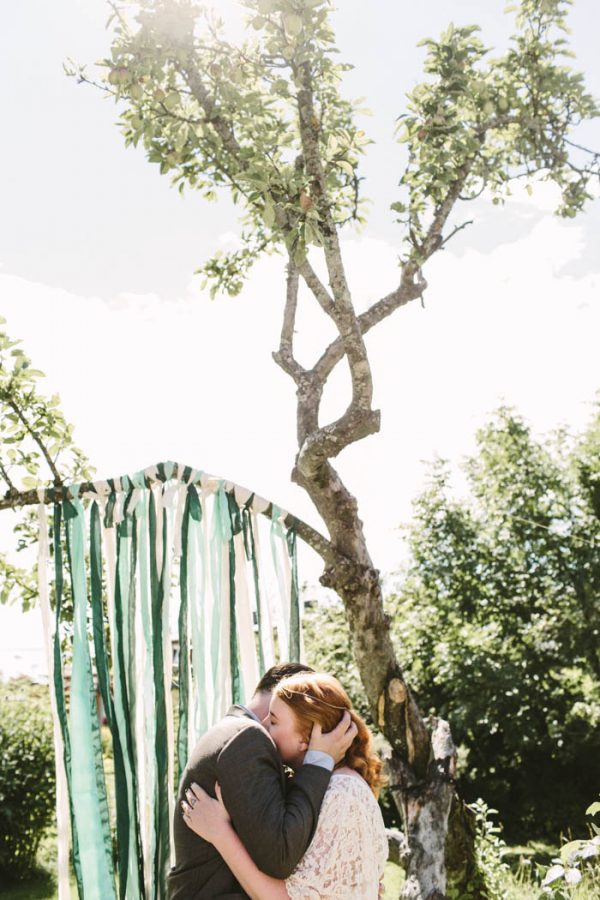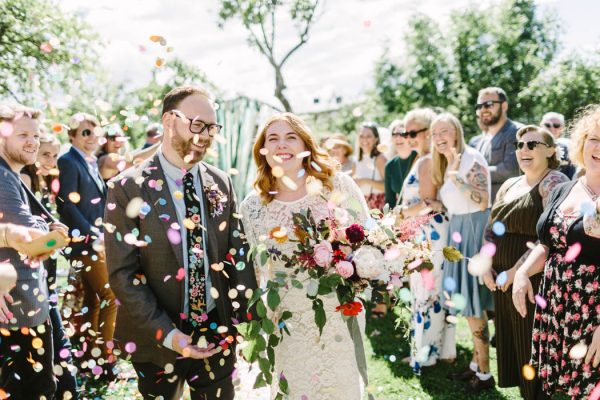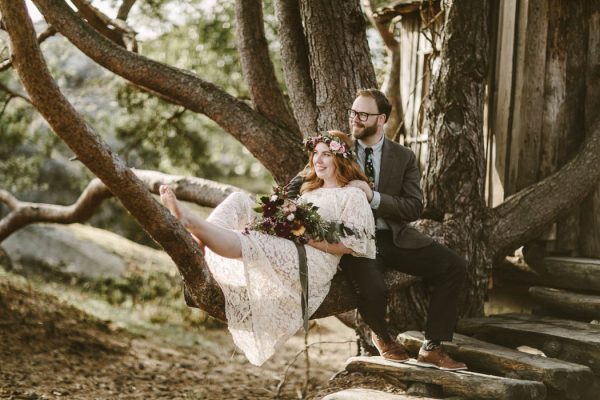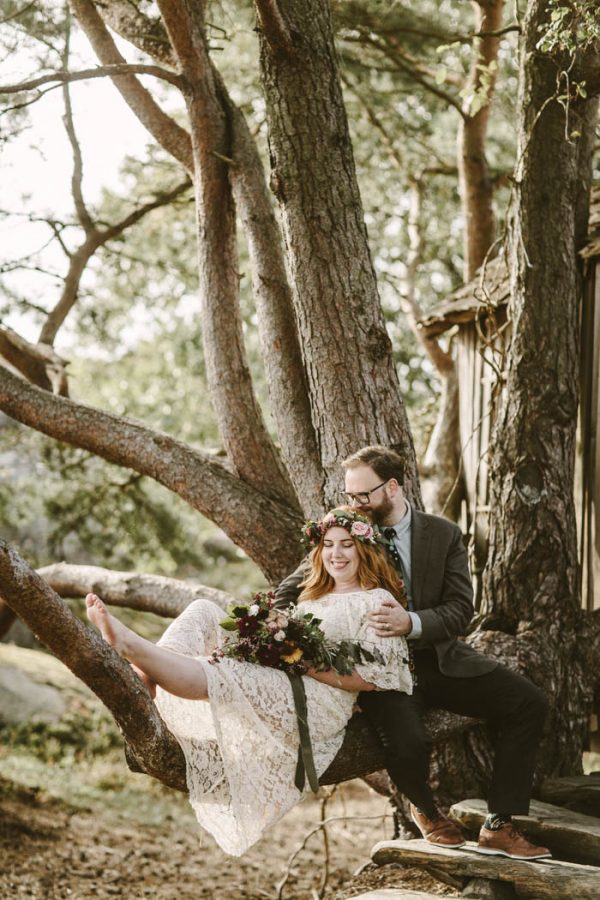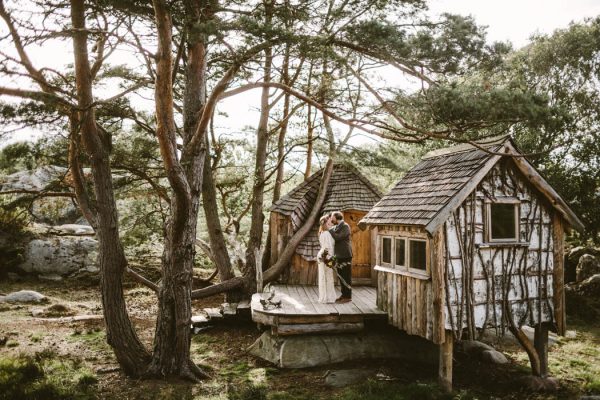 Our photographer, Eva, has been my photography mentor and is also a close friend, so we know her really well and knew we would be comfortable with her photographing everything. As a wedding photographer myself, I wanted to arrange everything for her so we could get the best photos possible. We had an unplugged ceremony (which I think is SO important), we placed the area of the ceremony to get the best light possible, and we actually did the portrait session a month later so both we and Eva could relax and get great candid photos on the wedding day. Eva is great to work with, and she is one of the best in the industry, so we and our guests felt super comfortable with her documenting everything!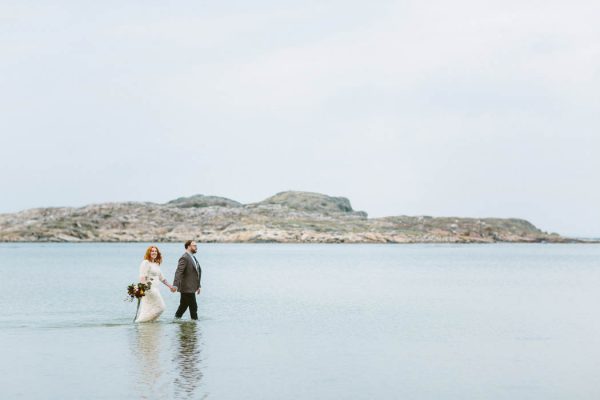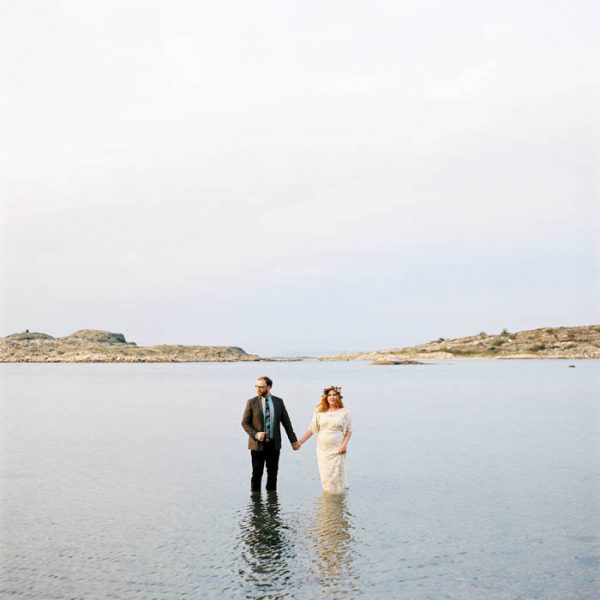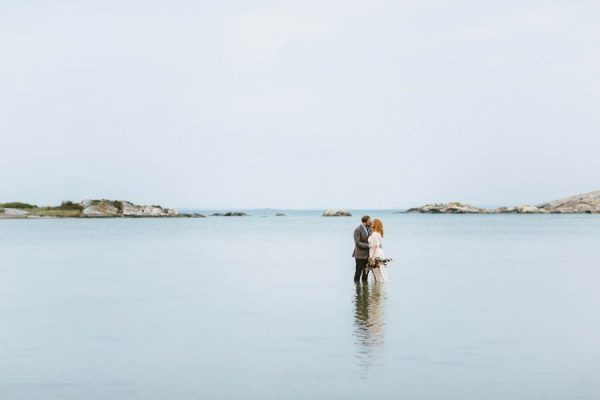 The wedding bouquet and floral crown from Eucalyptus made me cry with joy. Eucalyptus is, in my opinion, the best of the best at what they do. I actually bought a new mini version of both the wedding bouquet and the floral crown for our wedding portraits.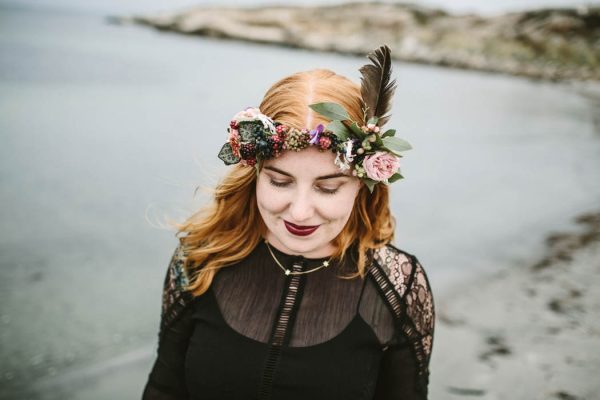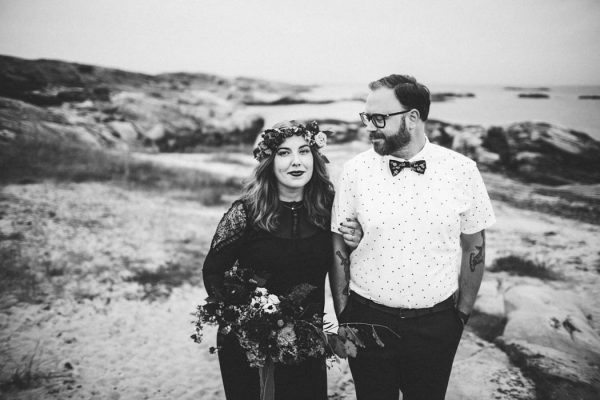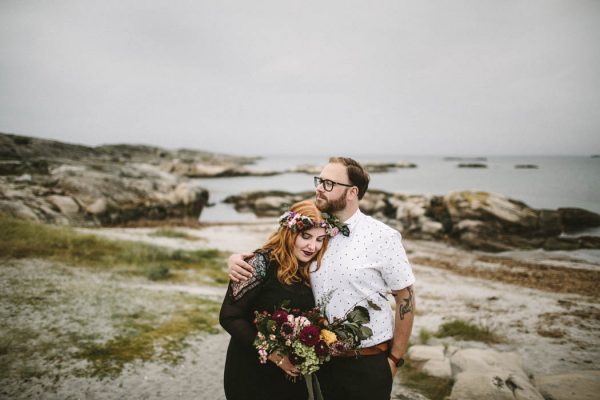 Our best advice is to remember that the wedding day is all about the bride and the groom and no one else! Parents and friends have a lot of opinions, but at the end of the day, you should do what you want and not what is expected from everyone else. Dare to be non-traditional! There are really no rules, so don't be afraid to do it your way.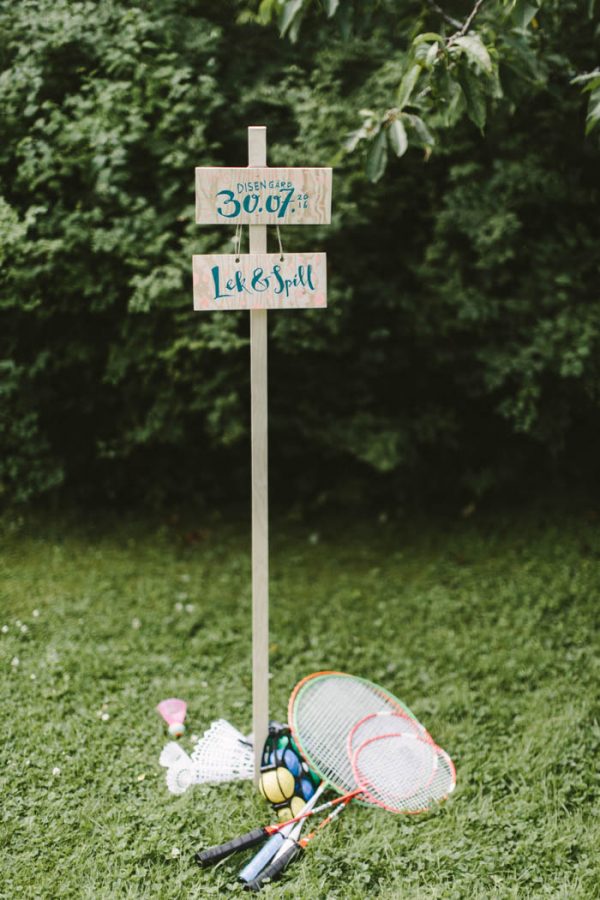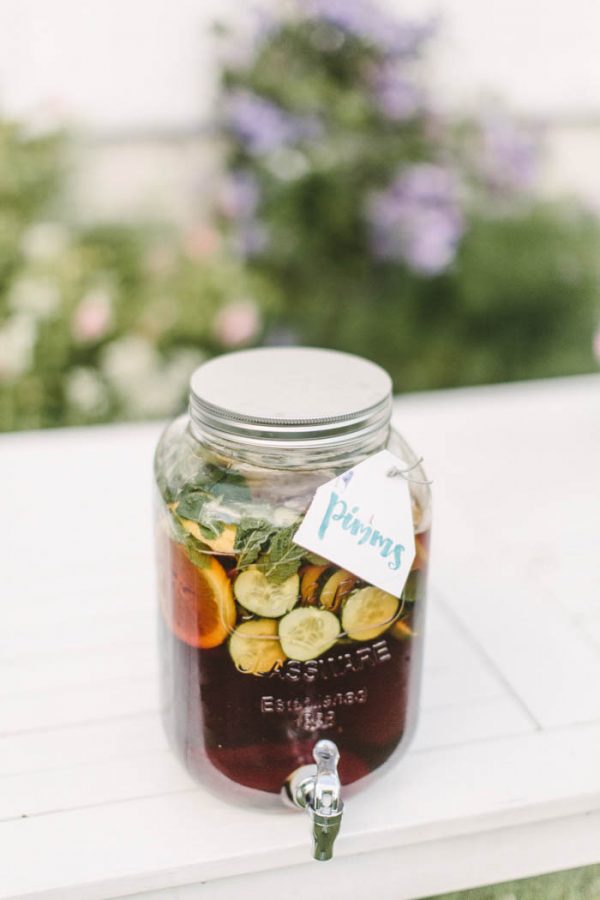 We are vegetarians and foodies, but we weren't sure if we should have a vegetarian menu or if we should serve meat. Most of our guests are meat eaters and a lot of people associate festive meals with meat.
But then we remembered that we are in charge and we wanted to give our guests an extraordinary vegetarian experience.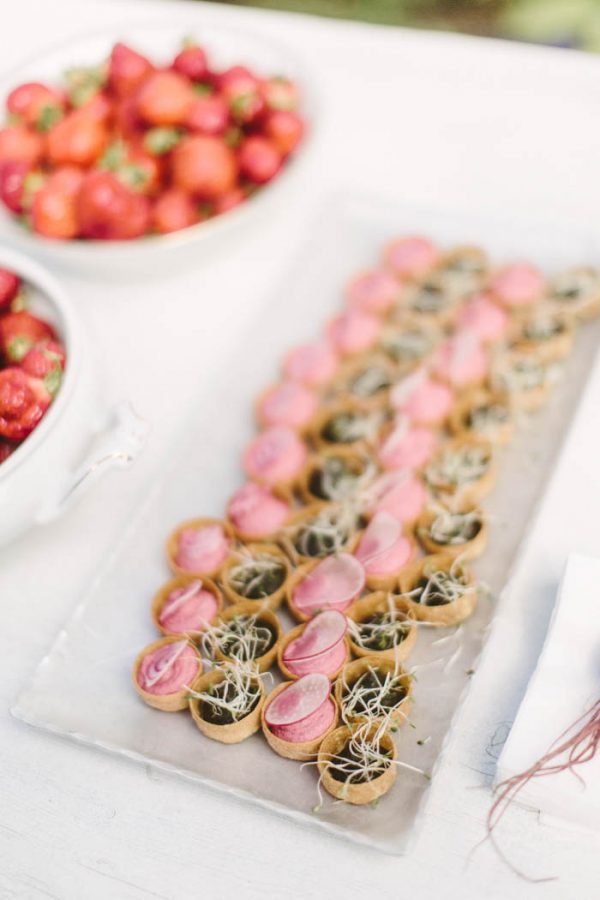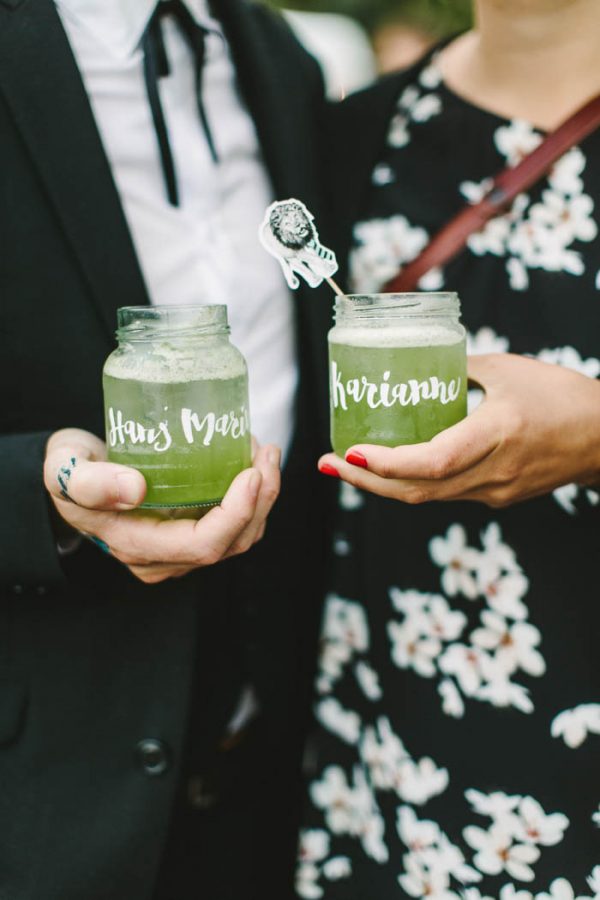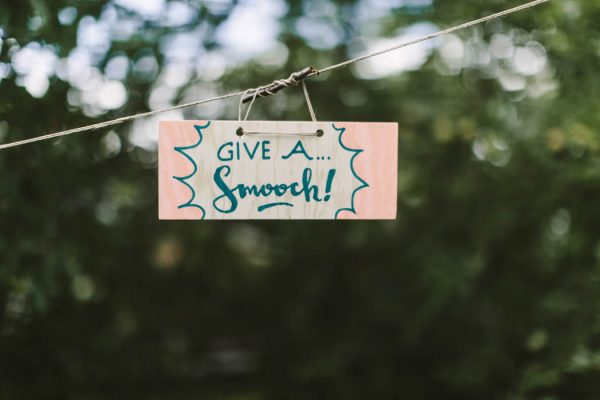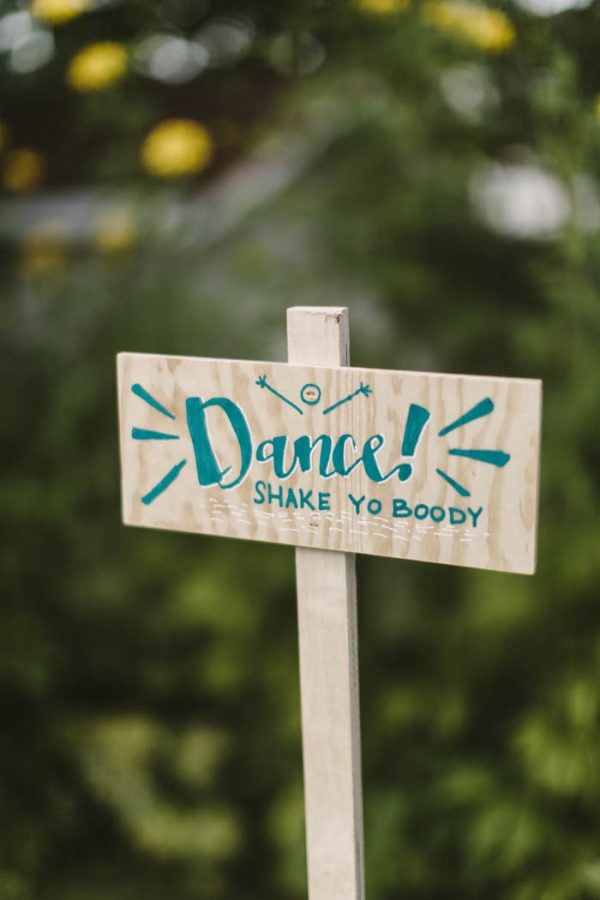 We did almost everything ourselves. We made all the invitations and place cards (everyone got their name painted on a mason jar that they could use in the bar later in the evening). We also did all the decorations and flower arrangements ourselves with some help from our friends. I even made the wedding cake myself, which helped us save money!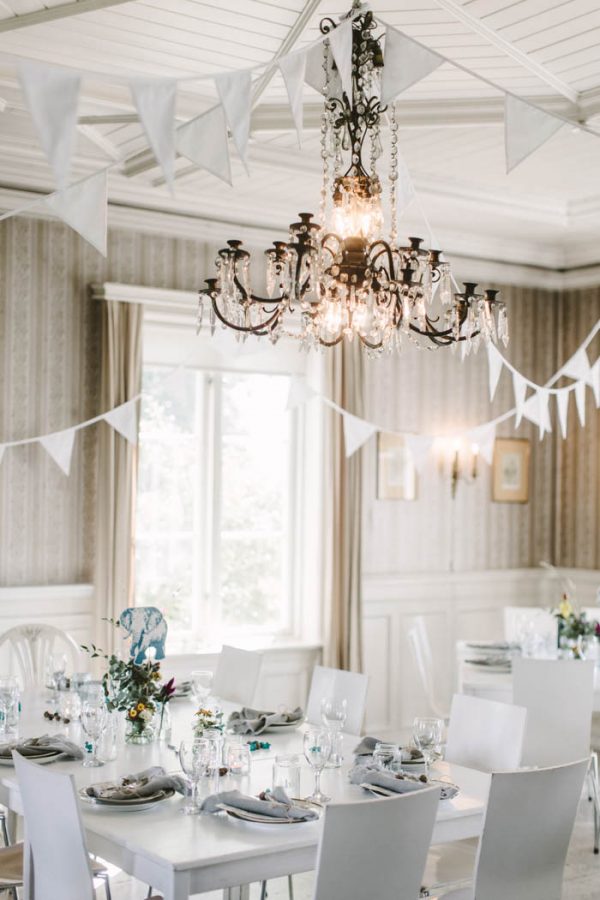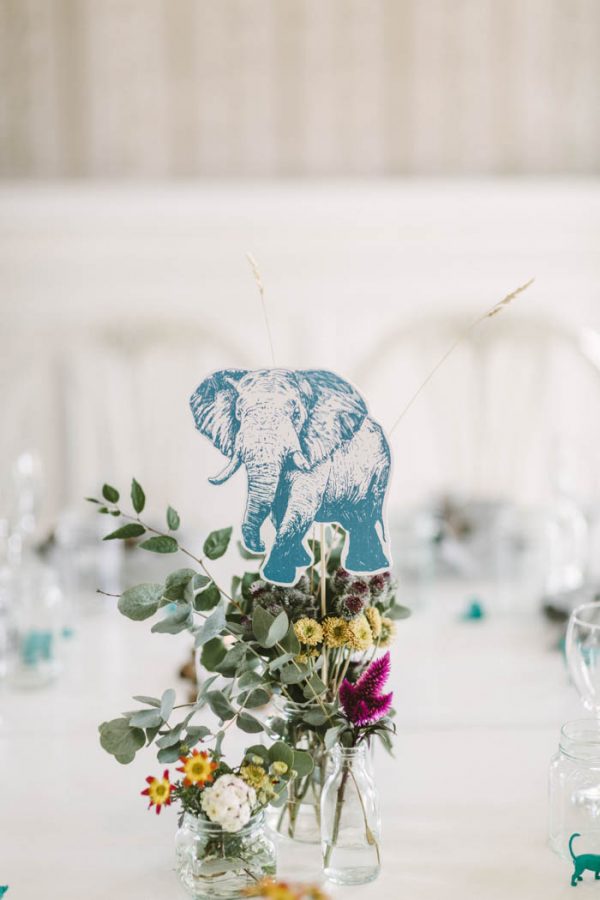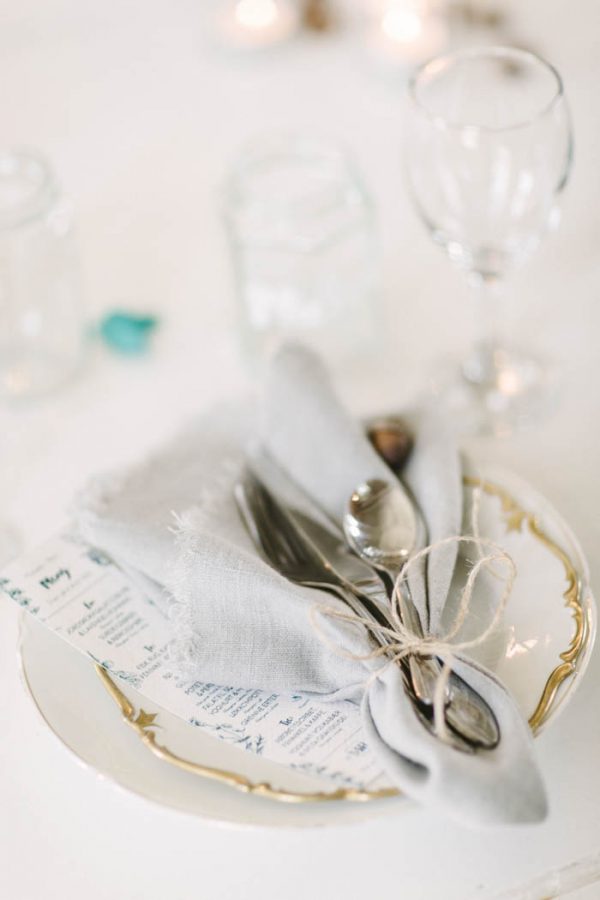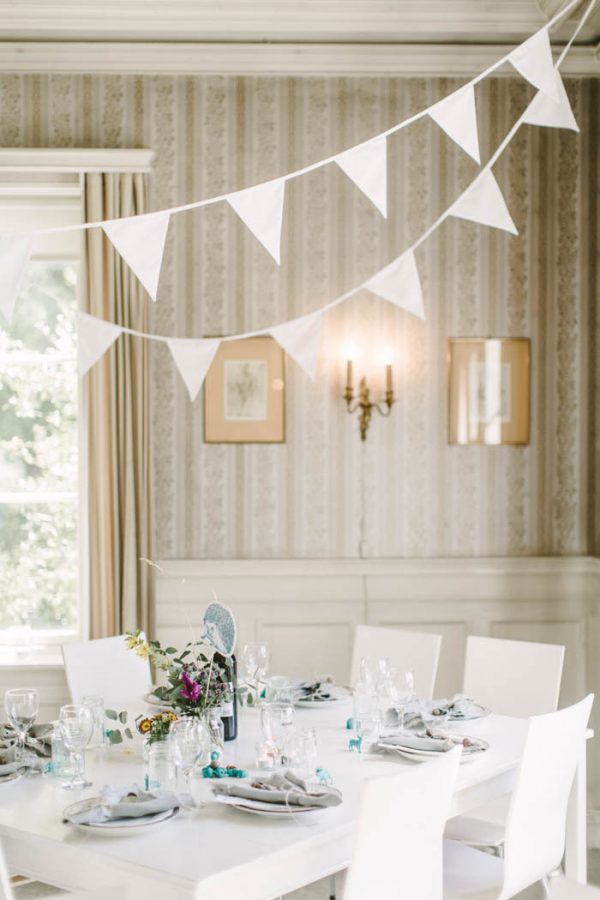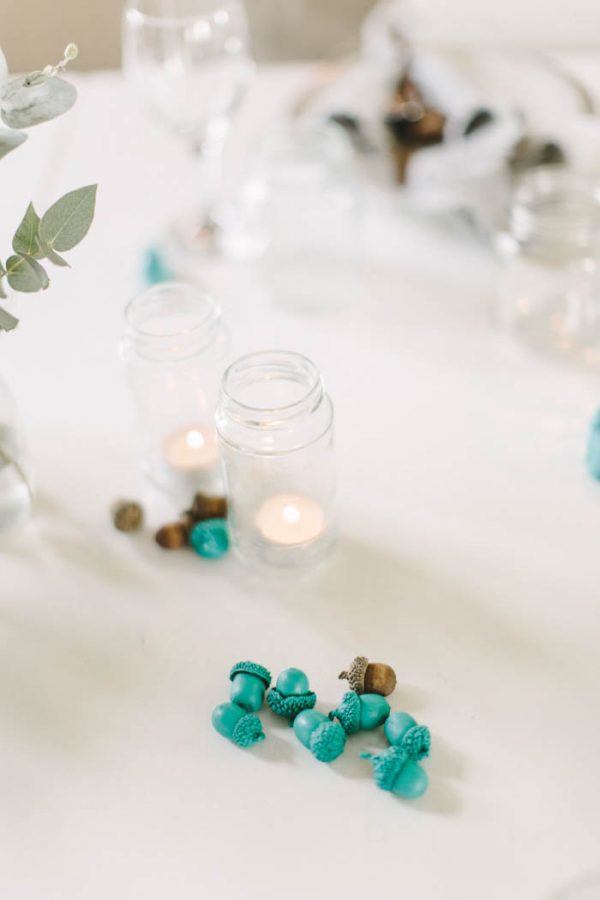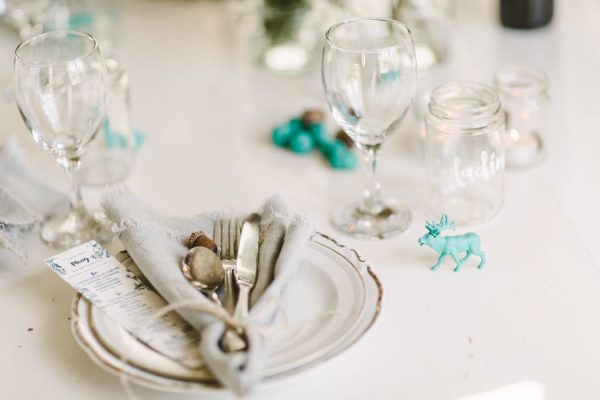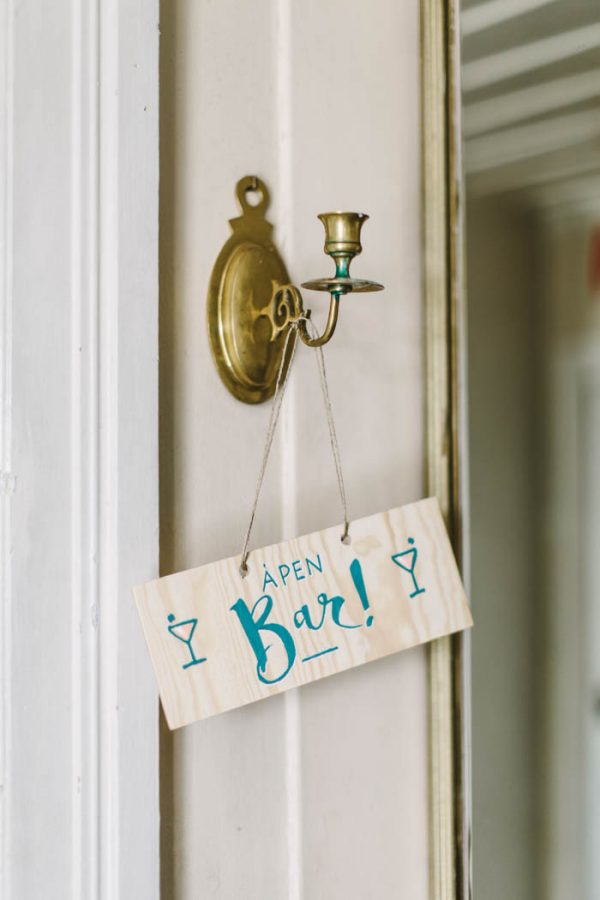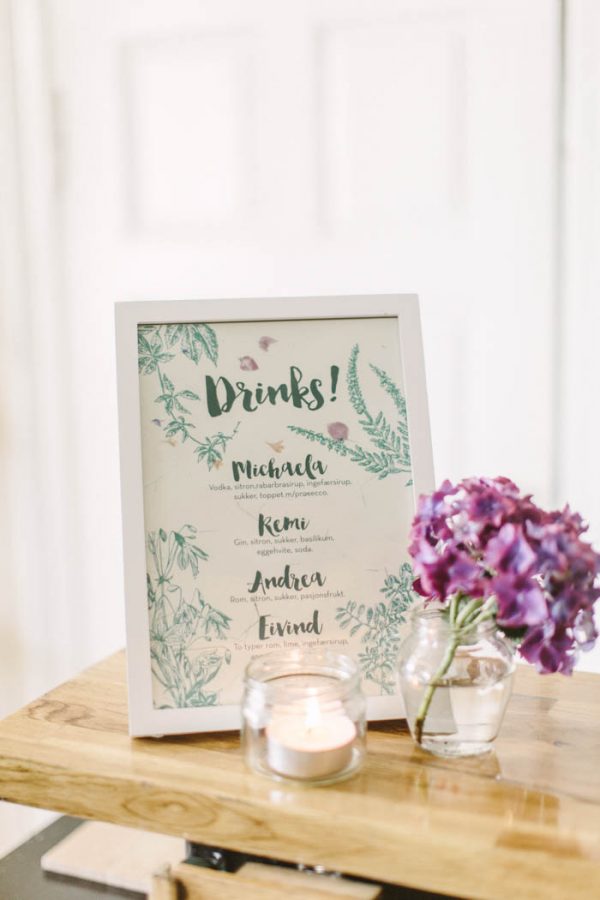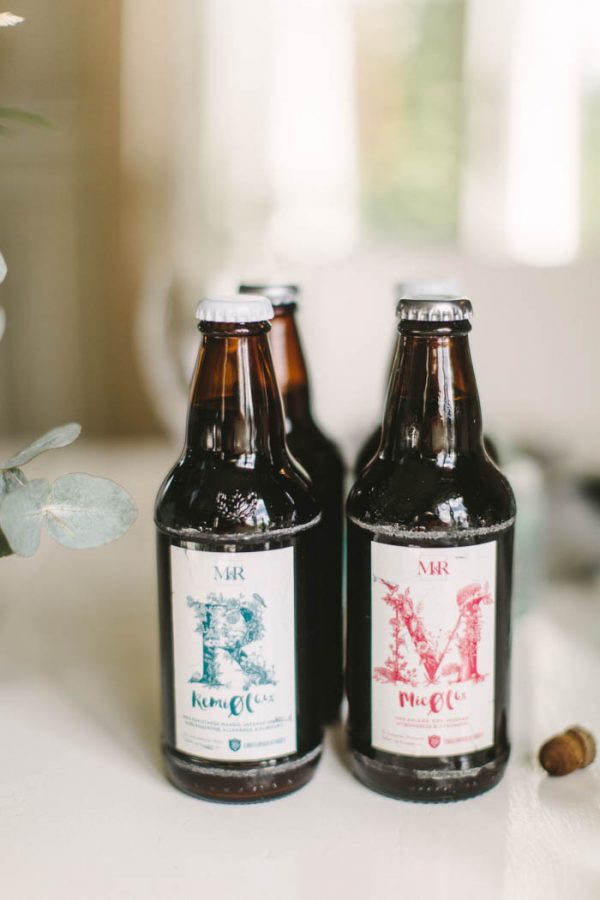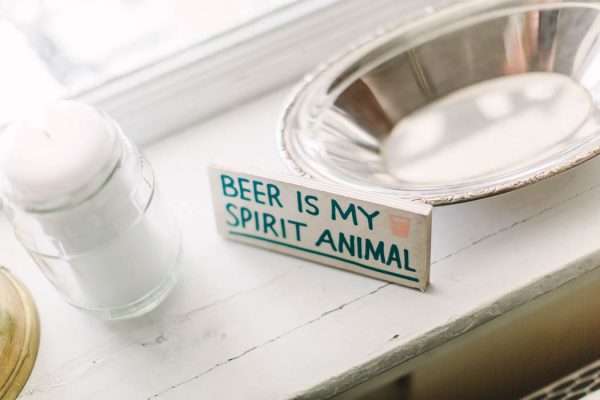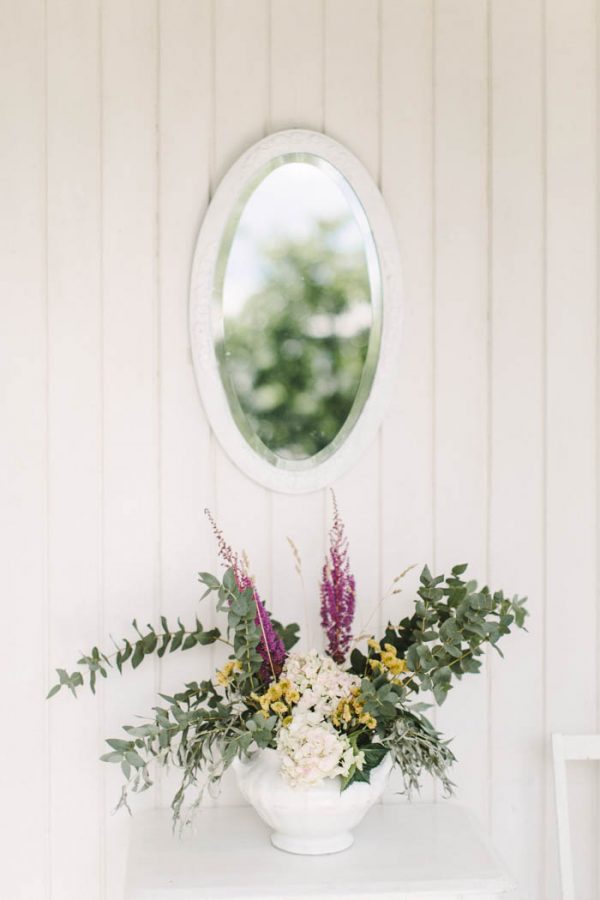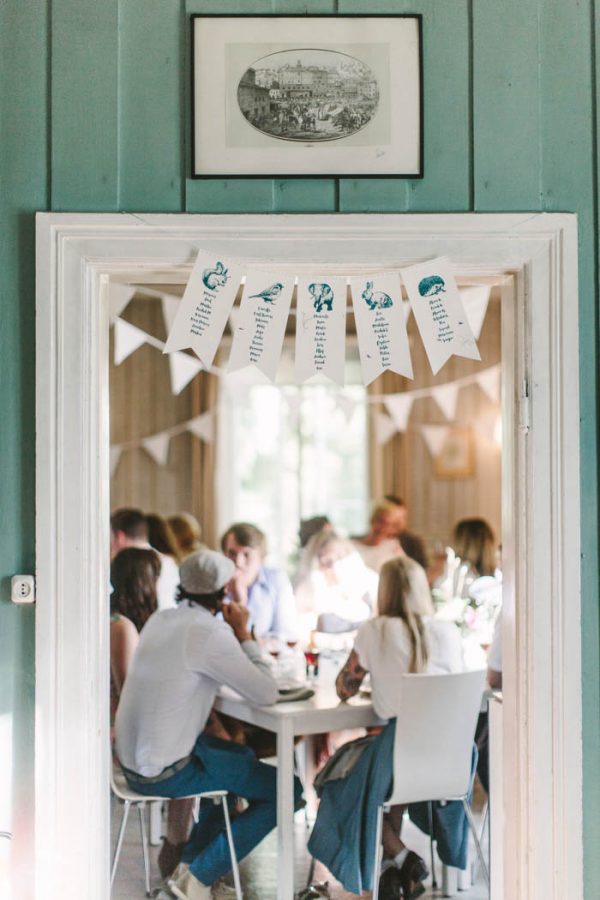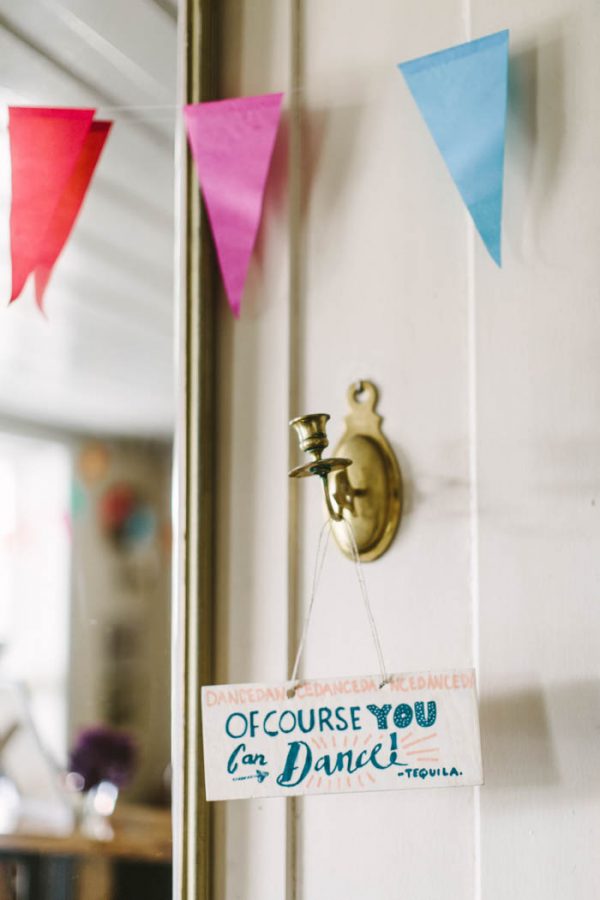 The ceremony was one of the highlights, seeing all of our friends and family gathered around us, smiling and crying. Another memorable part was our first dance outside on the grass, and everyone dancing like crazy while one of our favorite bands were playing live. We wanted something fun for the first dance as we're not really into the whole serious first dance-thing, so we chose "Oogum Boogum" by Brenton Wood.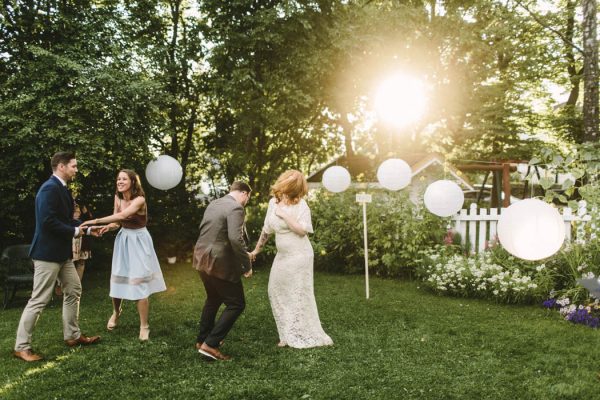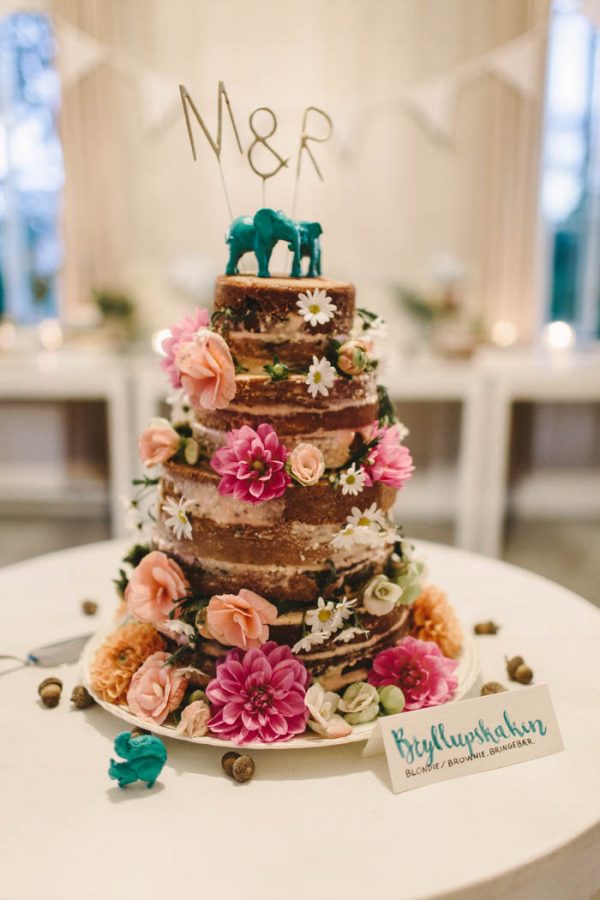 Congratulations to the newlyweds, Michaela and Remi, on their beautiful wedding and the start of life's greatest journey together! Does this wedding have you dreaming in color? Check out Rachel and Jordan's colorful Ontario wedding at The Slit Barn for even more springtime garden wedding inspiration!