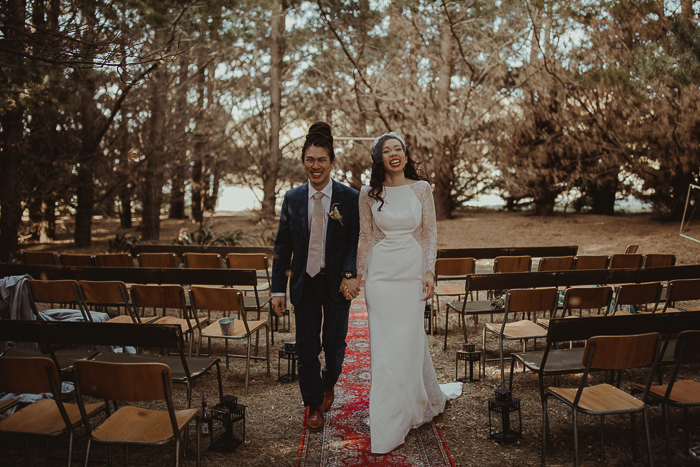 Yinny and Yong-Le wanted their New Zealand forest wedding to be a fun weekend getaway for their friends and family. When they stumbled upon Pencarrow Lodge, they knew it was the perfect spot. Their day was full of DIY touches including a copper painted PVC pipe arch, a picture frame installation that served as a photo backdrop, a faux flower photo wall, and personalized calligraphed driftwood that served as place cards. While it may be a bit time consuming, this goes to show you that a DIY wedding is not only one of the best ways to add your special touch to your day, it can also be the best way to make it sustainable!
Photographer Jane Lee perfectly captured the warmth of the day as well as the small touches that are easy to miss. So keep your eyes peeled and get those Pinterest boards ready, Junebabes. You won't want to miss these details.
The Couple:
Yinny and Yong-Le
The Wedding:
Pencarrow Lodge, Eastbourne, Wellington, New Zealand

Why a Pencarrow Lodge Wedding
We were really fortunate to have found a gem of a venue for our wedding. It's perched on a hill by the ocean, showcasing the amazing rugged coastal landscape Wellington is famed for. On a nice day–lucky for us our wedding day was beautiful–you can see the South Island on the horizon and sheep grazing on the rugged paddocks. We fell in love with having our wedding at the venue the first time we went for a tour. It was only about an hour out of the city, the view is amazing, and we knew we'd be making unforgettable memories for us as well as our family and friends flying in.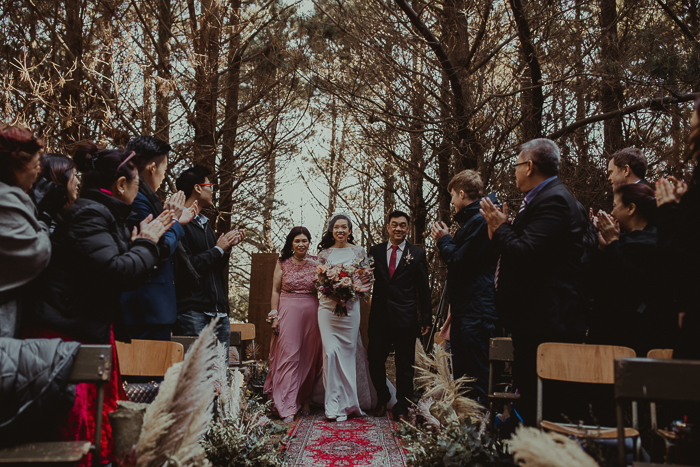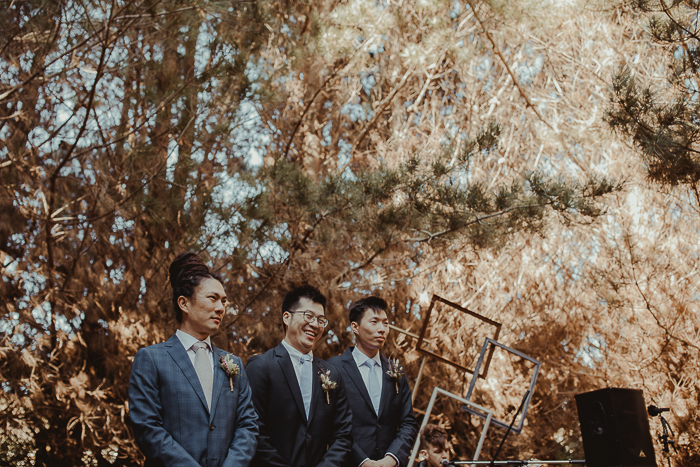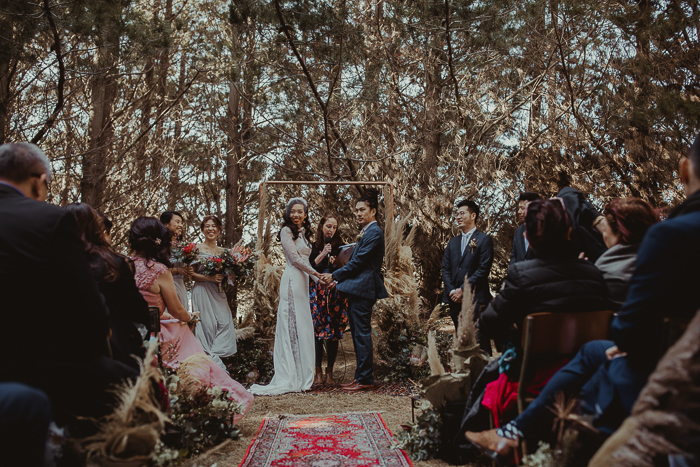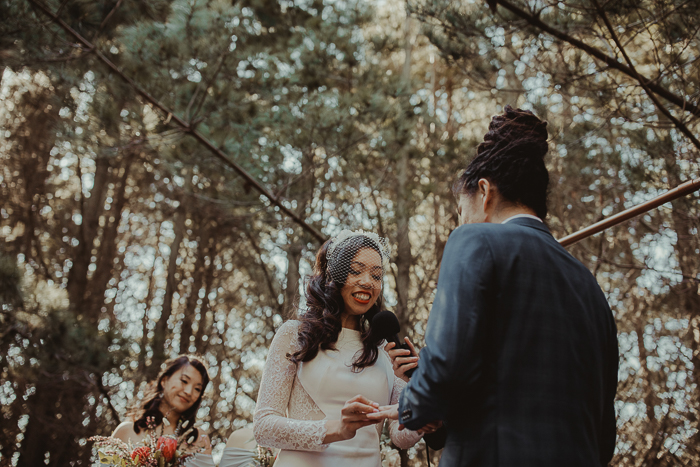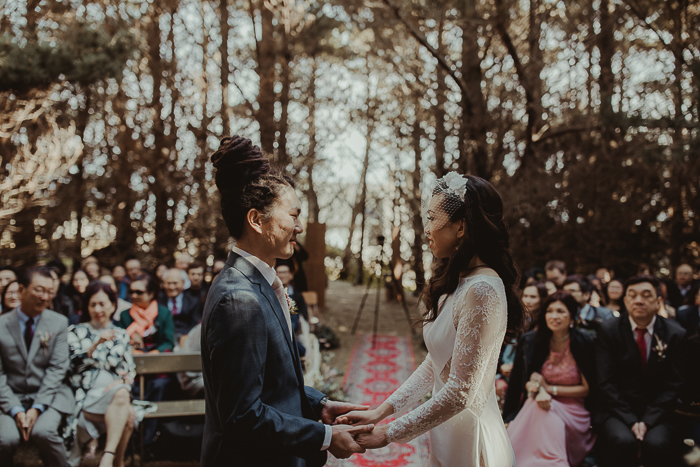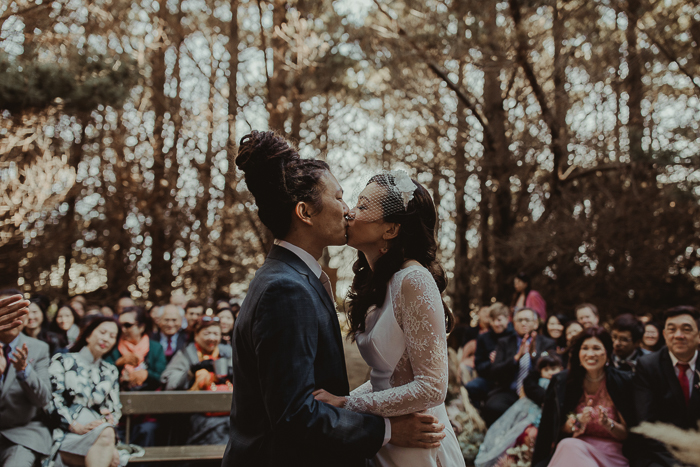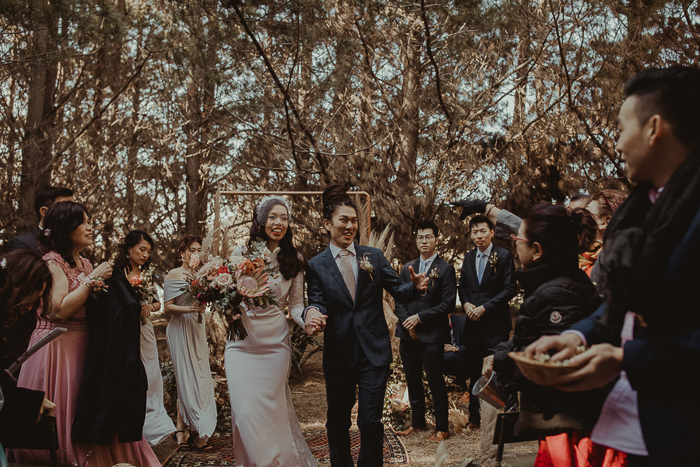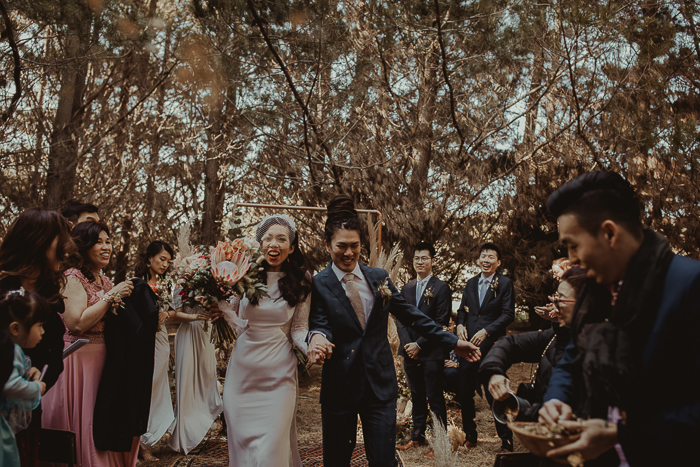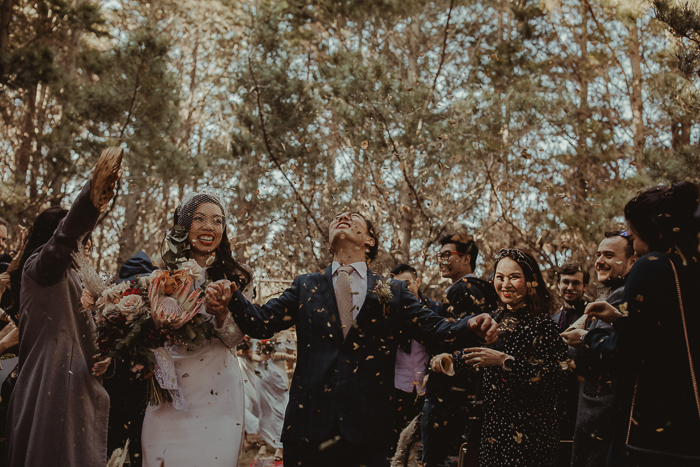 DIY Wedding Advice
If you're planning to DIY, our advice would be to start early. Visit your local second-hand shops to see what's out there already. Join Facebook groups–there are plenty out there where people are selling things they no longer want. And, at the end of the day, don't forget to absorb and take in the moment–all the hard work came down to this.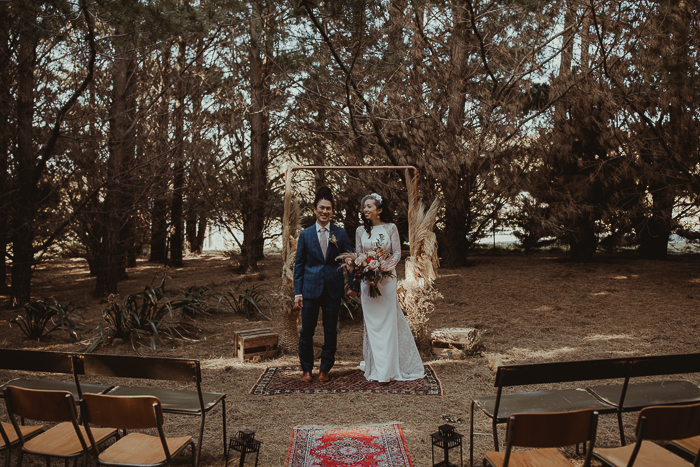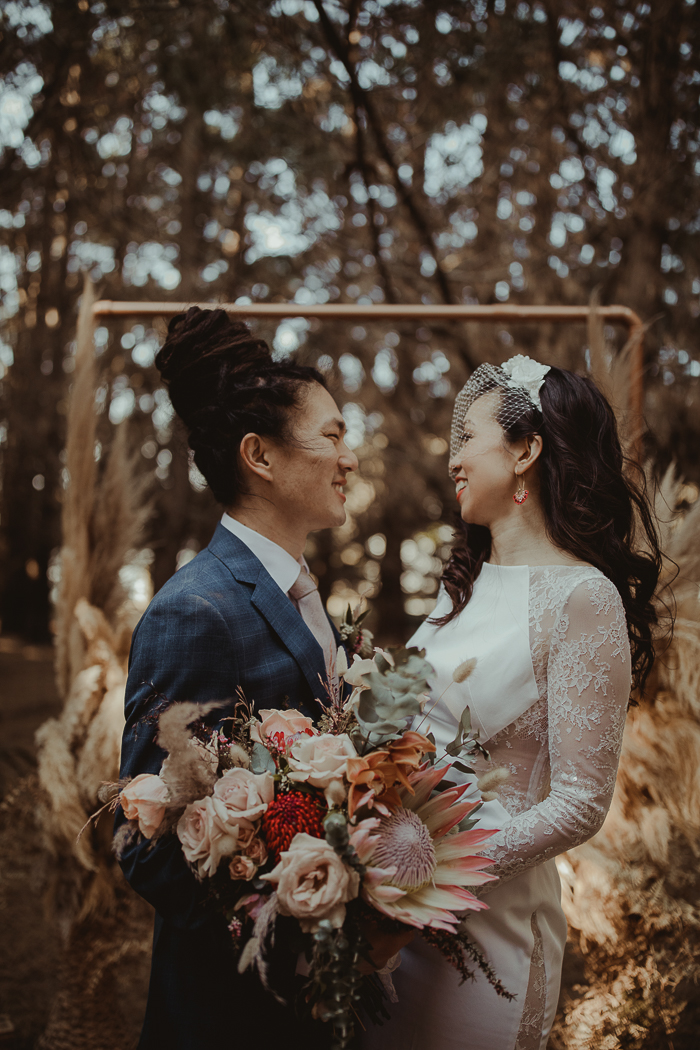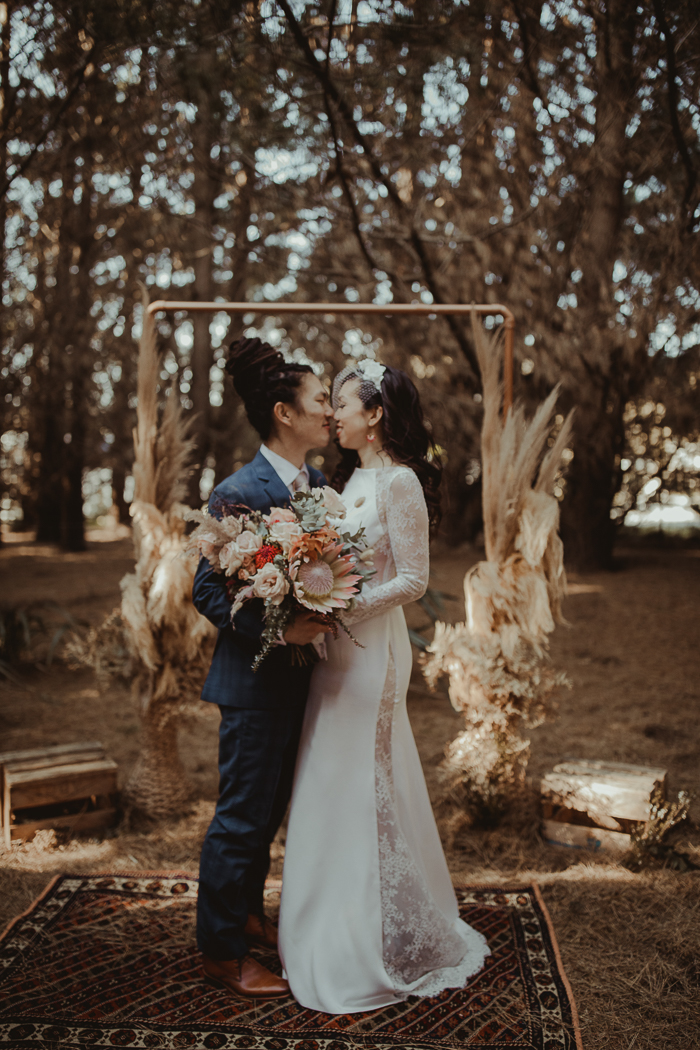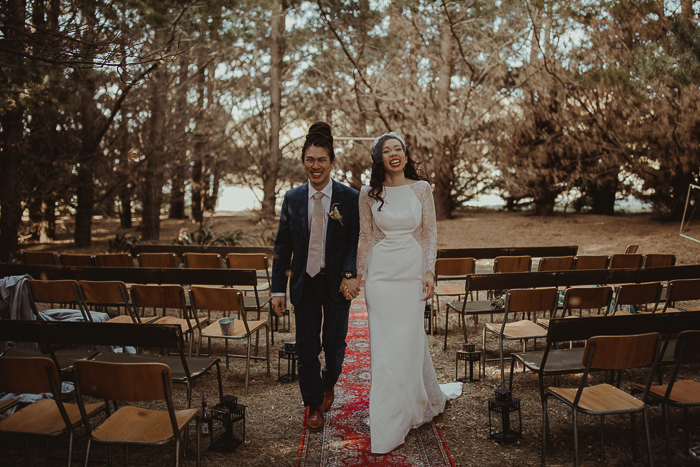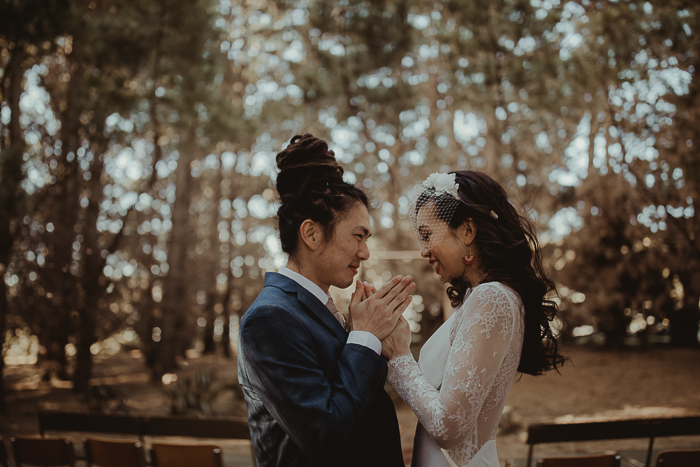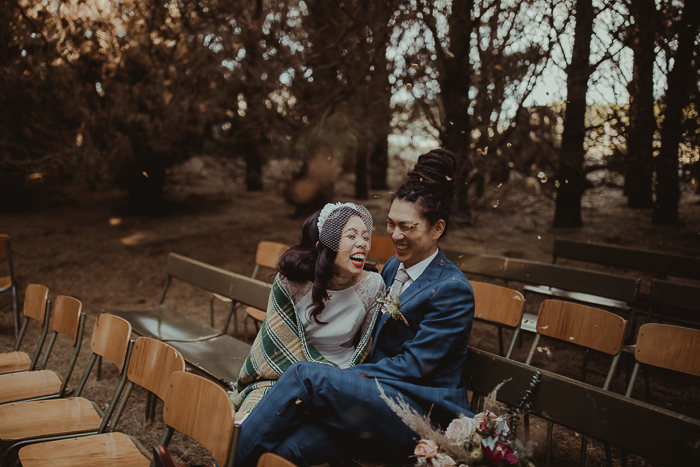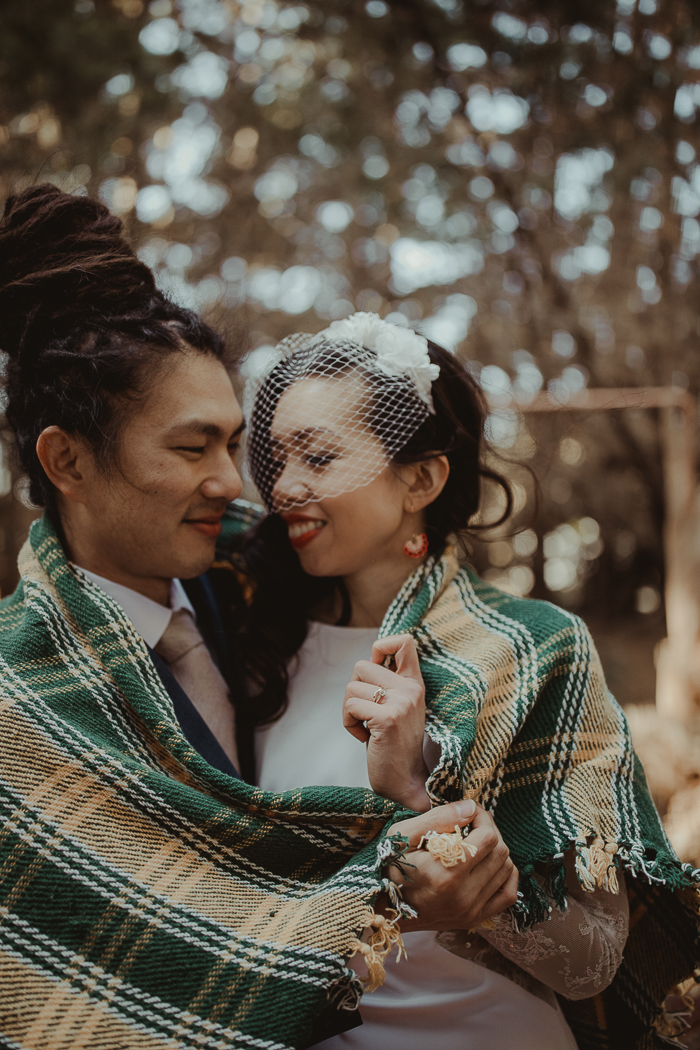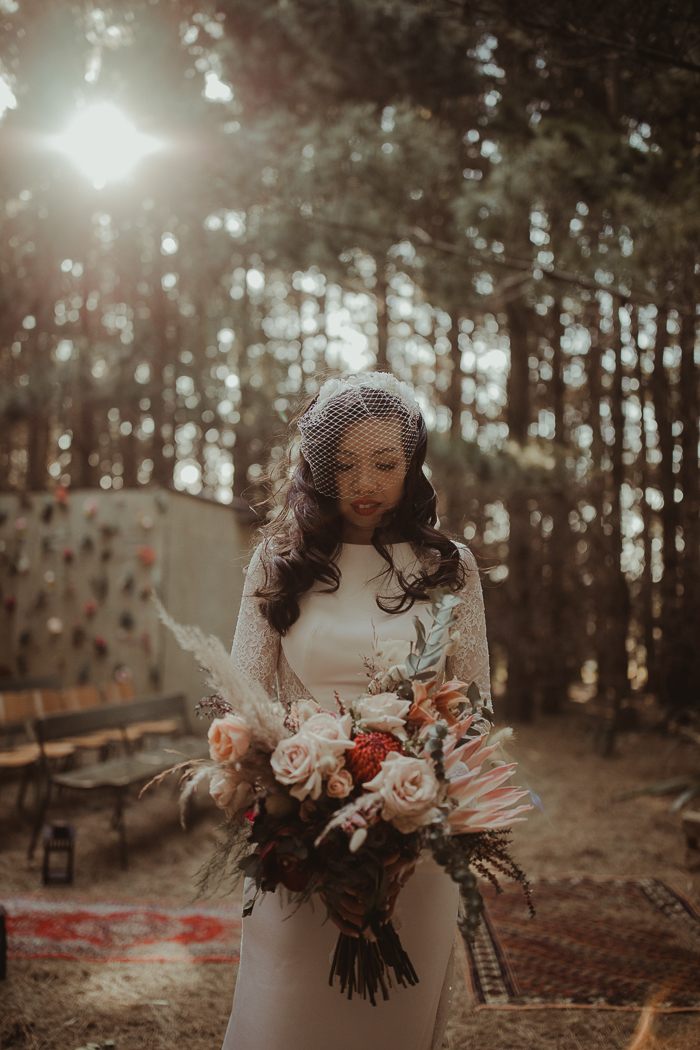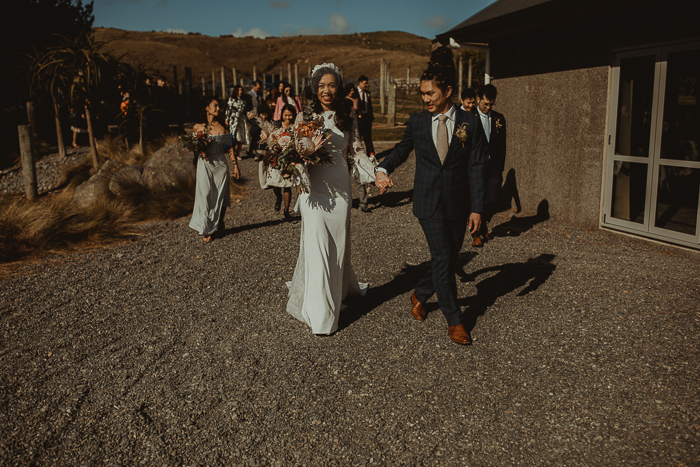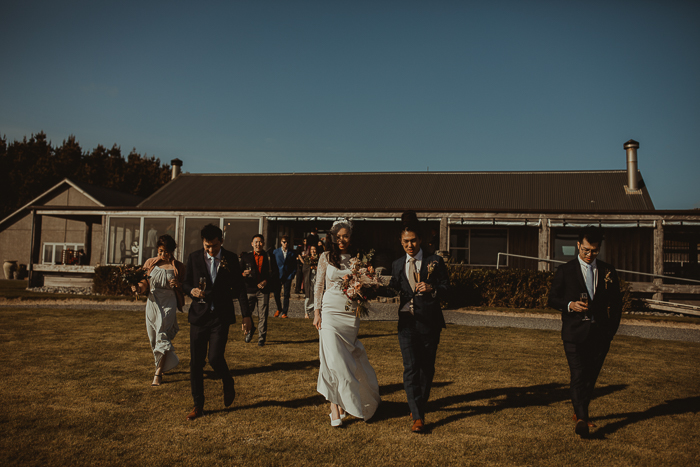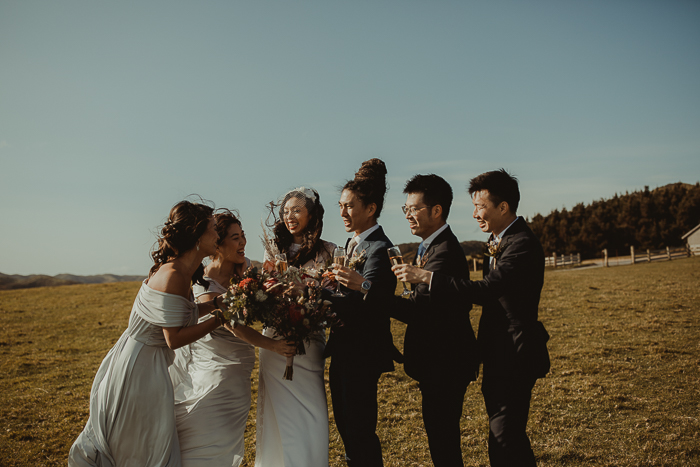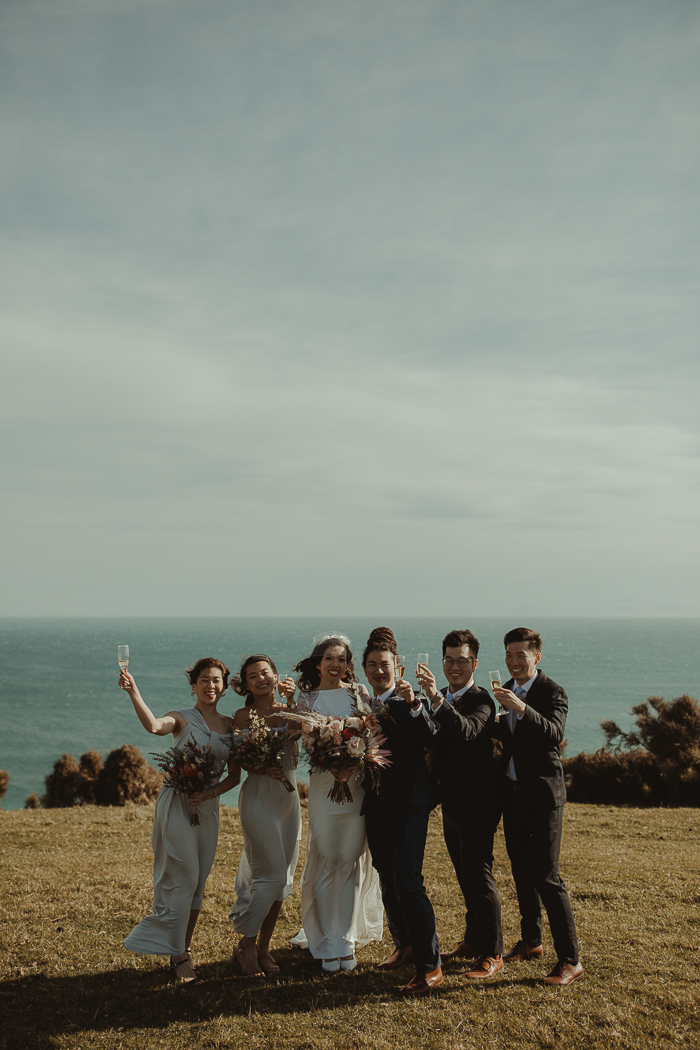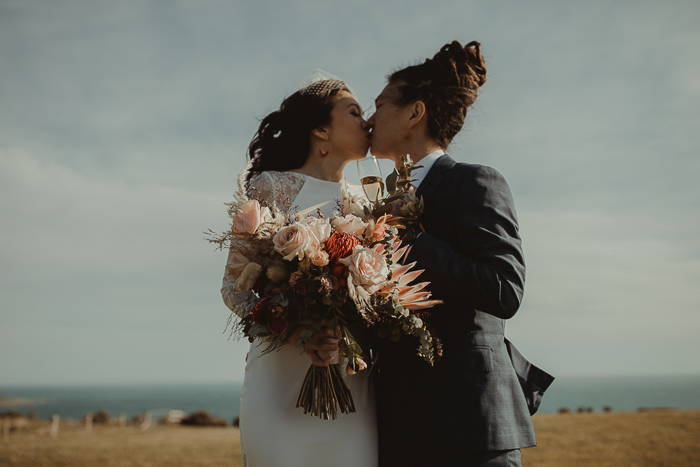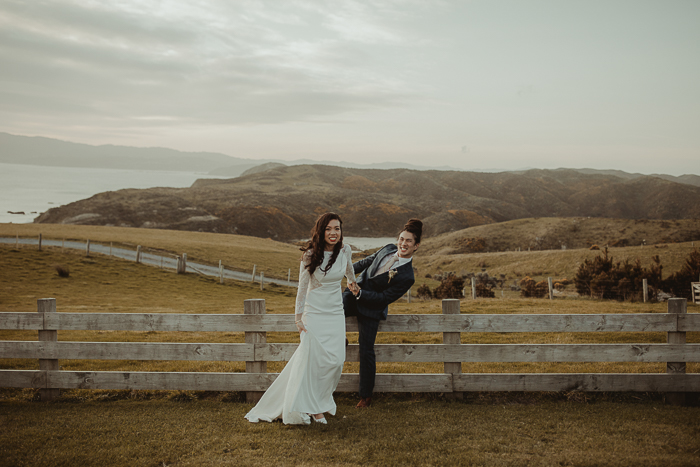 A Charitable Wedding Favor
On behalf of all our guests, we donated to Kaibosh–our local food rescue charity–which rescues and redistributes food and produce from the hospitality industry to the people in need. In return, Kaibosh gave us magnets with a personalized message, which we paired with postcards we designed ourselves that explained our wedding favor for them. We decided to give the gift of giving as it bore more meaning and provided us a way to share this day with even more people.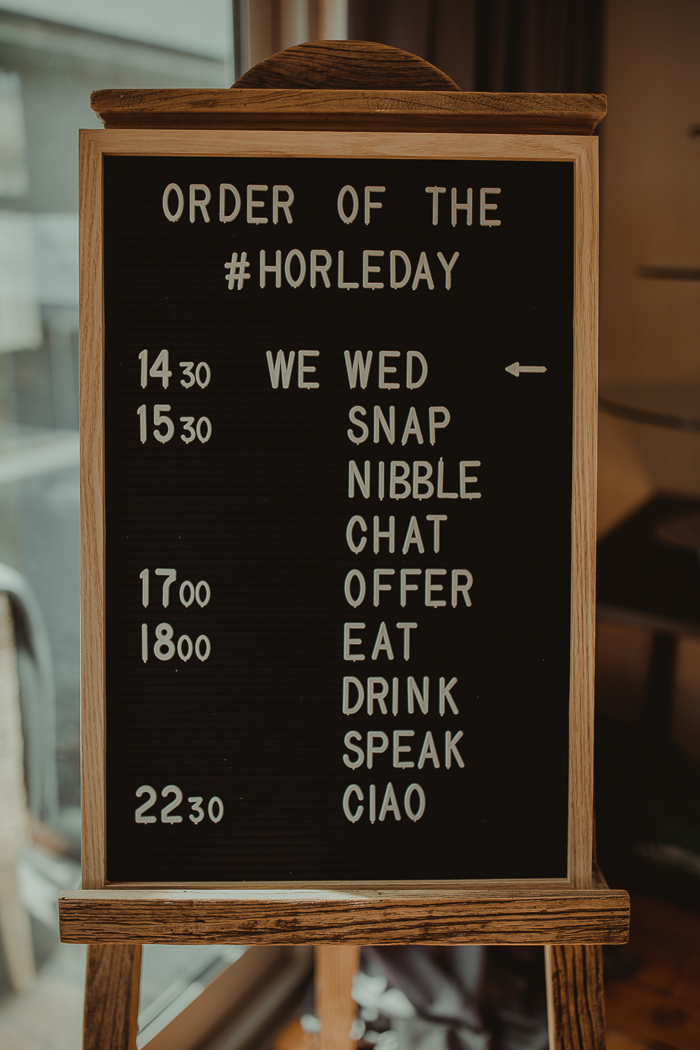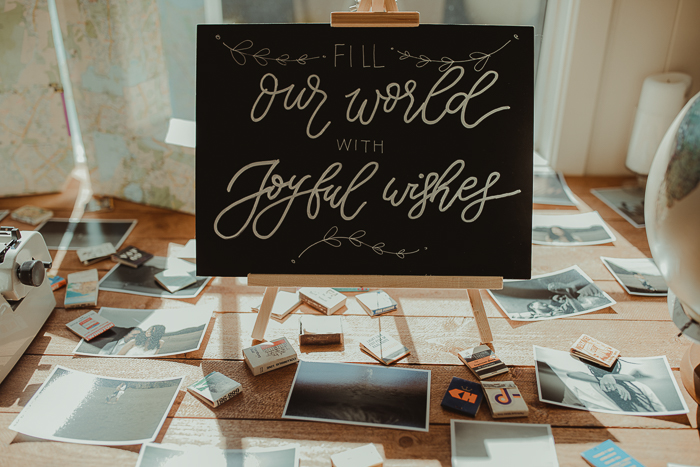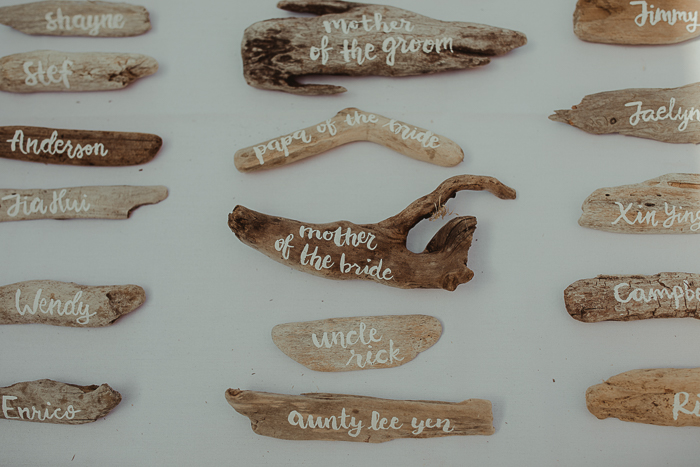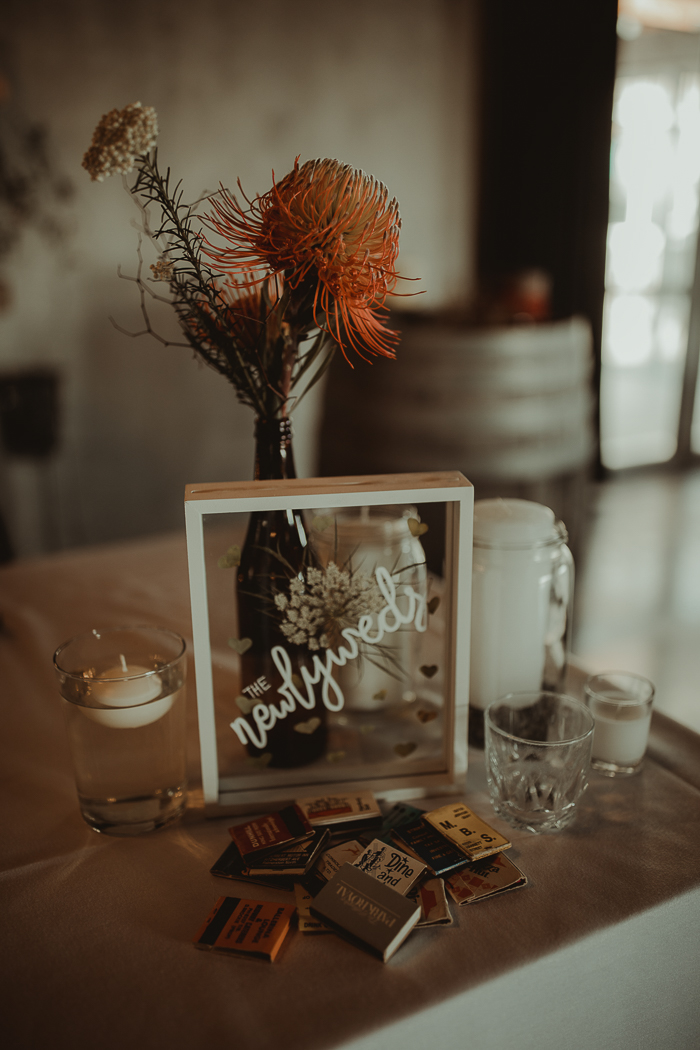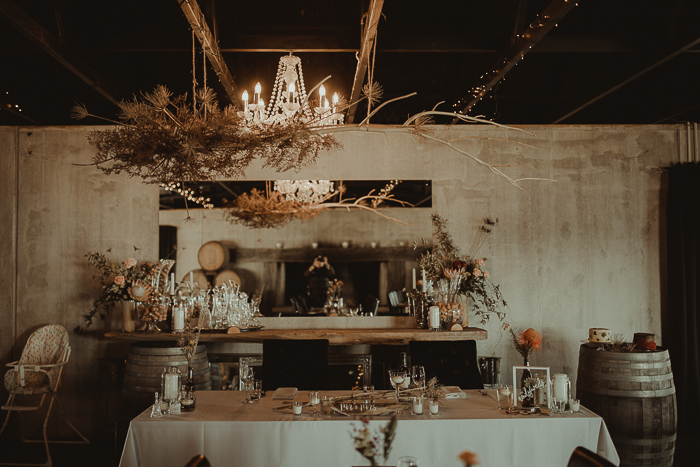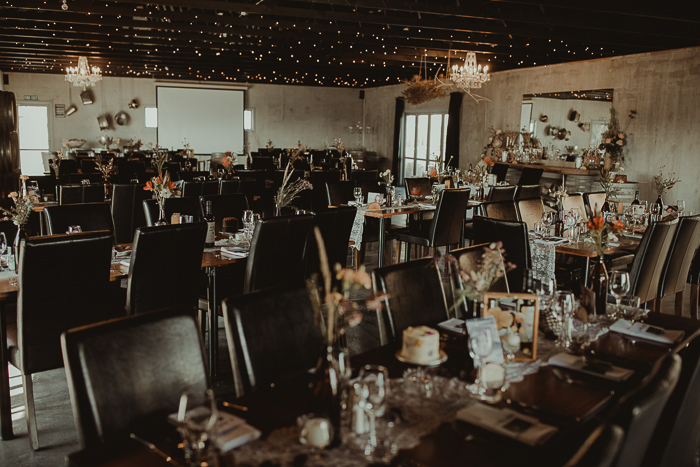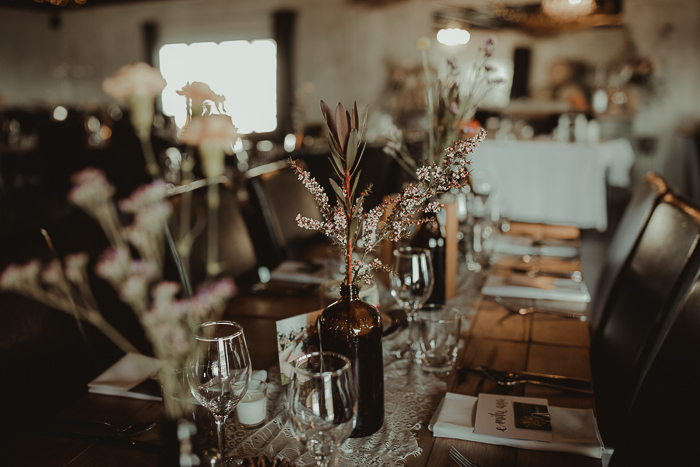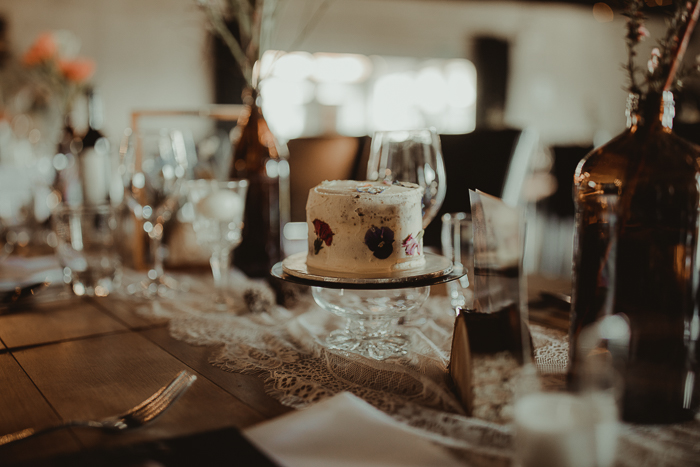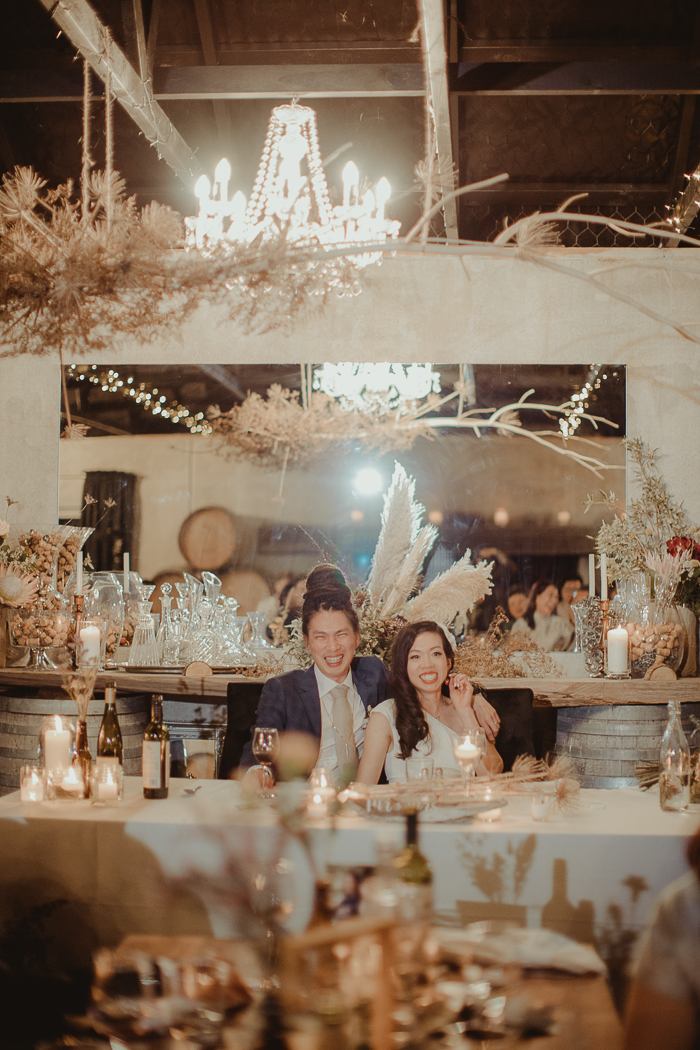 A Reception Complete With a Haircut
Yong-Le had a head full of dreadlocks when I first met him and that was the only look of his that I knew. However, at our cake cutting, he whipped out a pair of scissors–which he presented to both our dads–and started untying his dread-bun. Let's just say that both of our dads weren't very keen on his dreads. By the end of the night, I went home with a transformed man. A few days later, I lost him in the crowd when we took my family sightseeing!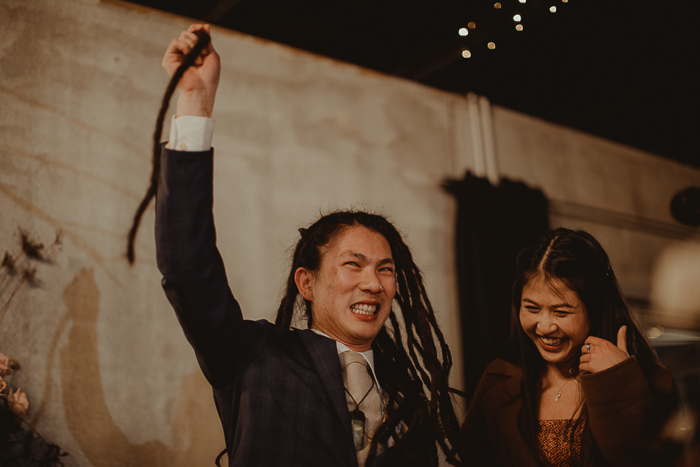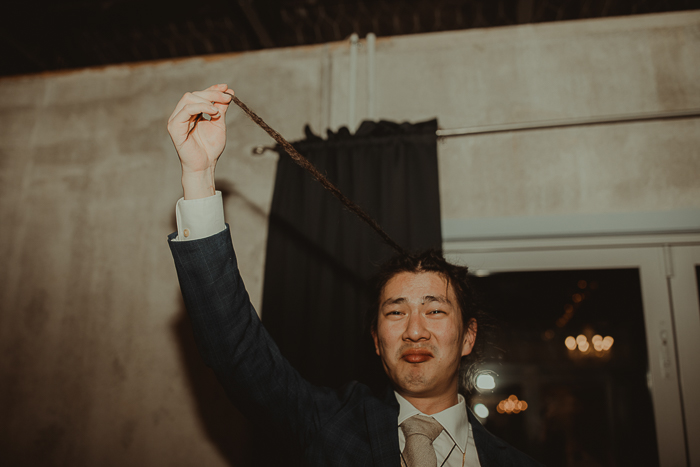 Congratulations to Yinny and Yong-Le on their special day at Pencarrow Lodge, and thank you to Jane Lee for sharing it with Junebug! To see more DIY wedding inspo, check out Hannah and Christopher's Rusting Boho Long Hollow Ranch with Amazing DIY Wood Details.