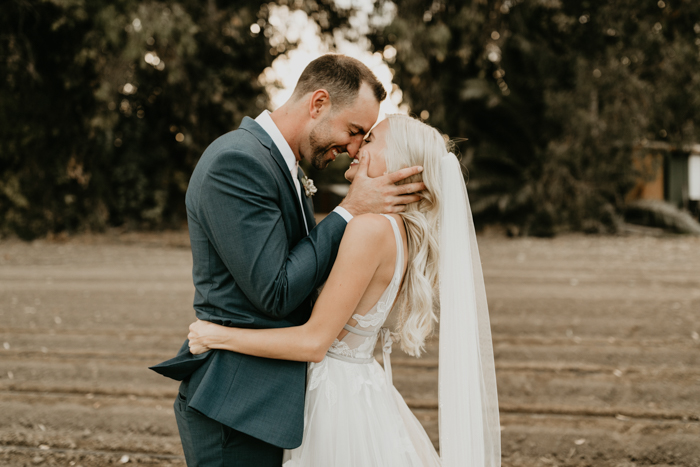 Using elegant colors, rustic handmade decor, and the sweetest florals, Madisen and Scott created the dreamiest wedding day at McCormick Home Ranch! The couple's creativity and artistry shone through in every single element of this wedding and their fun-loving personalities were uncontainable in every photo captured by Jessie Schultz Photography and the film captured by Kelly Balch. Madisen and Scott danced, cuddled, laughed, cried, and sprinted their way from beginning to end, and their joy was absolutely contagious! We simply can't get enough of this bride's stunning Willoby Watters gown, which allowed her to twirl to her heart's desire, and the combination of chic heels and pink sneakers she donned throughout the day. We guarantee this incredible California wedding will make your cheeks hurt from smiling!
The Couple:
Madisen and Scott
The Wedding:
McCormick Home Ranch, Camarillo, California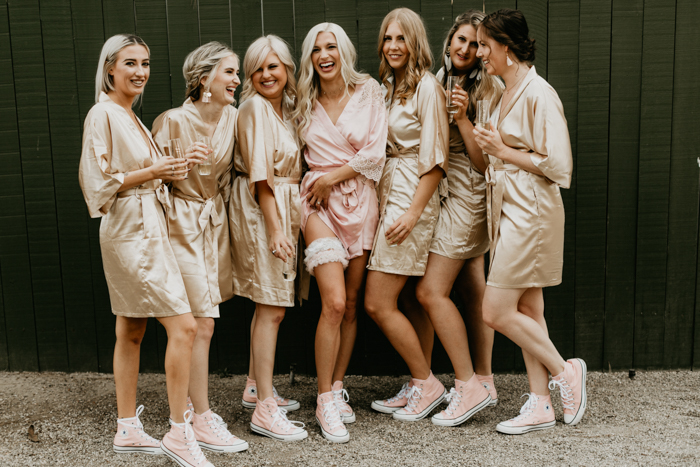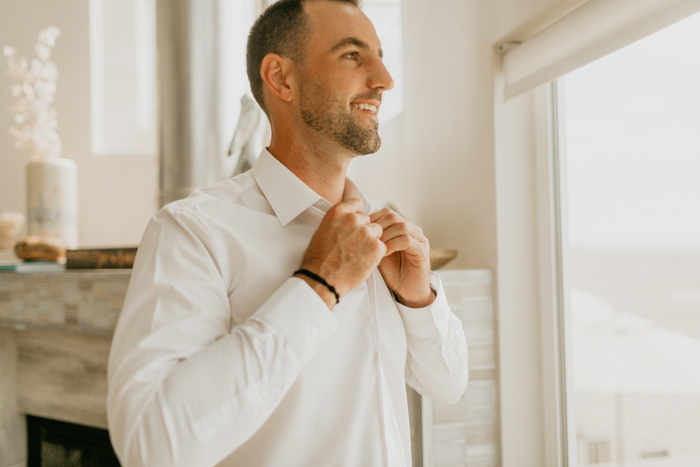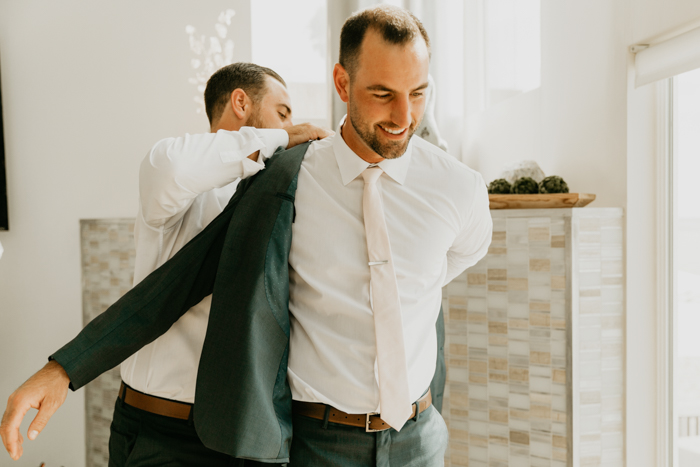 The most important thing to us in planning our wedding was staying in the moment and enjoying every step (even the stressful and not-so-fun steps). I had been told several times by family members and friends that it would go by so quickly, and it did because we were only engaged for 10 months. We wanted to cherish every second and not get stressed over the little things.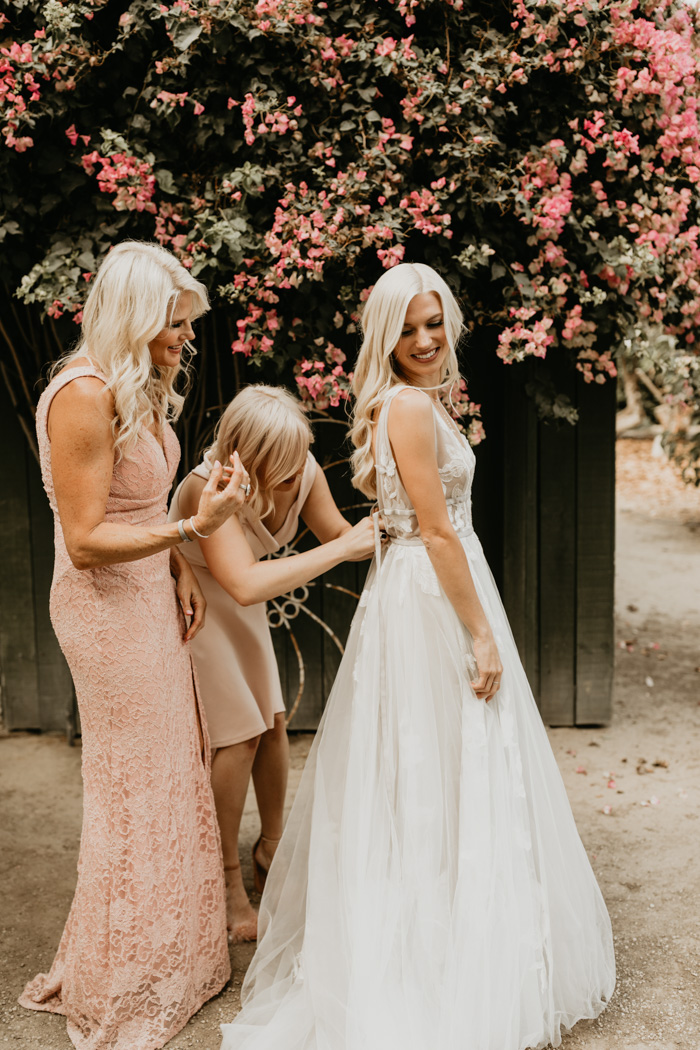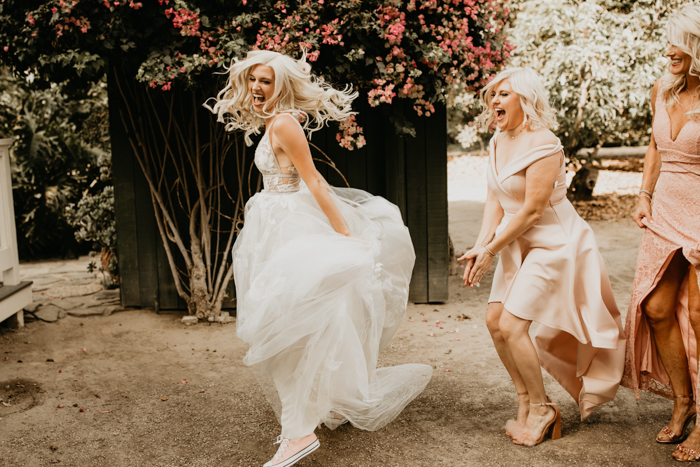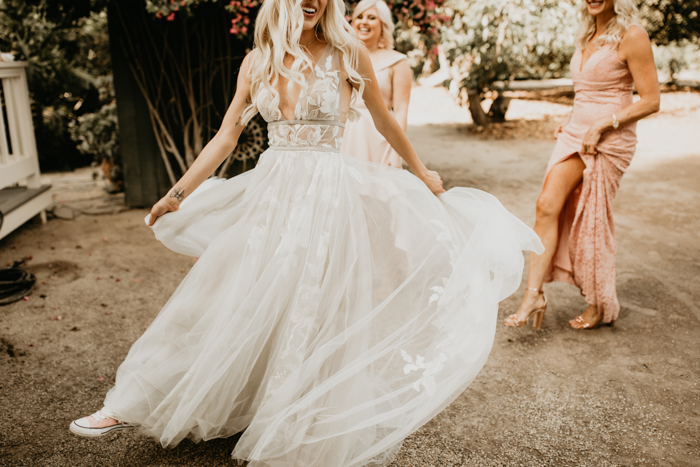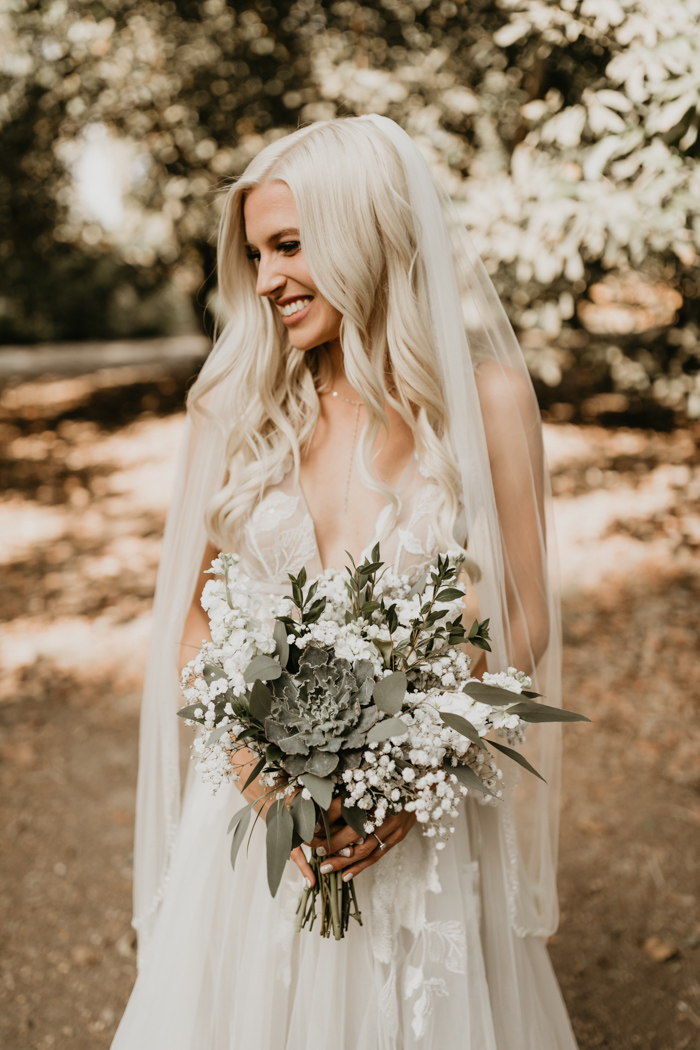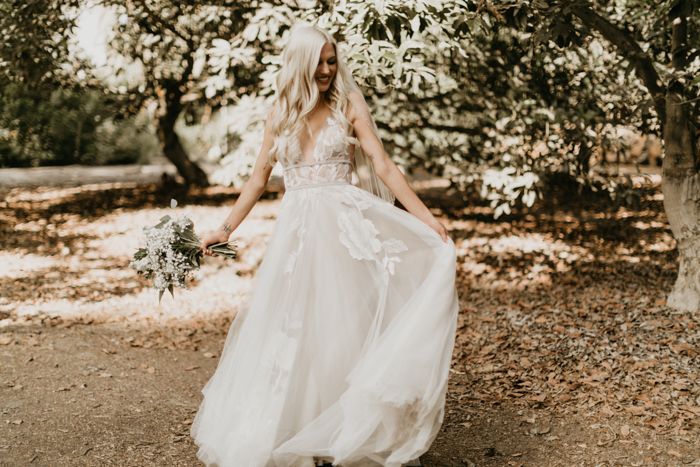 I love fashion and beauty and was so stoked to have my amazing colorist and stylist Laura Shields do my hair and the talented Trish Morgan for my makeup. (She's been doing my makeup since high school prom days!) I basically decided how everything would look after picking my dress. My dress was A-line, flowy, and super comfortable. Being an off-white/gray color, it was still traditional with a modern twist. This led me to want clip-in extensions to create a mermaid/laid-back vibe. My makeup was very natural with a touch of lavender on my lids and a dark nude lip.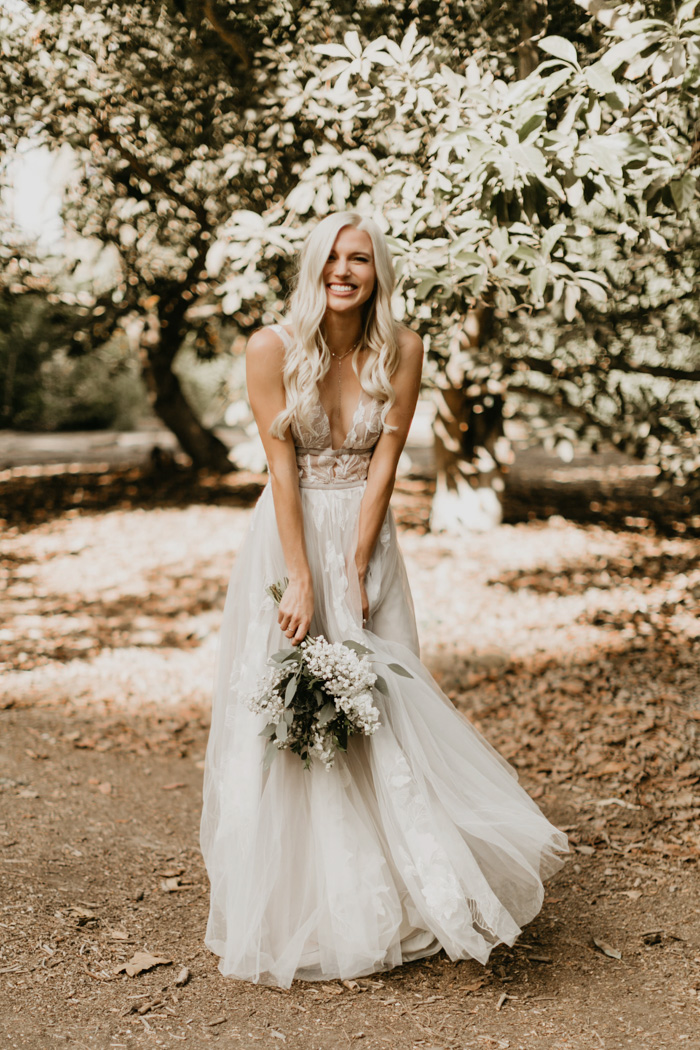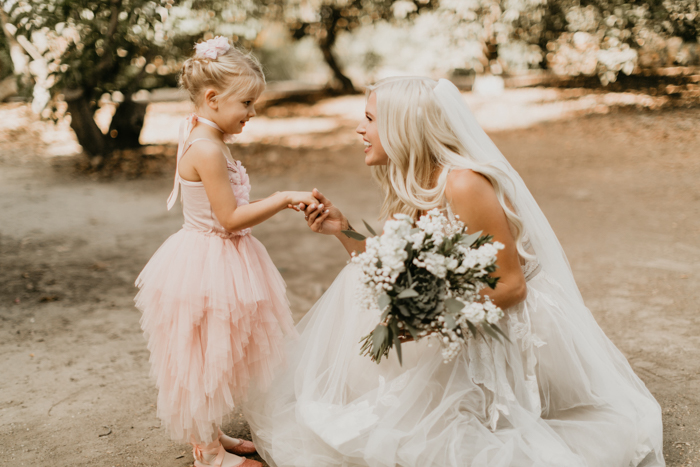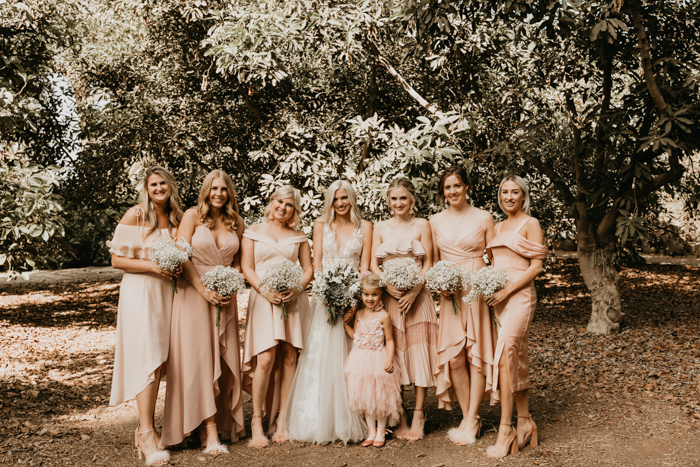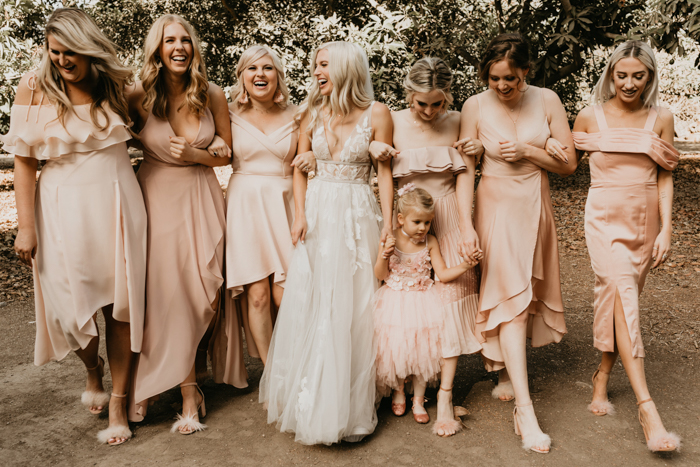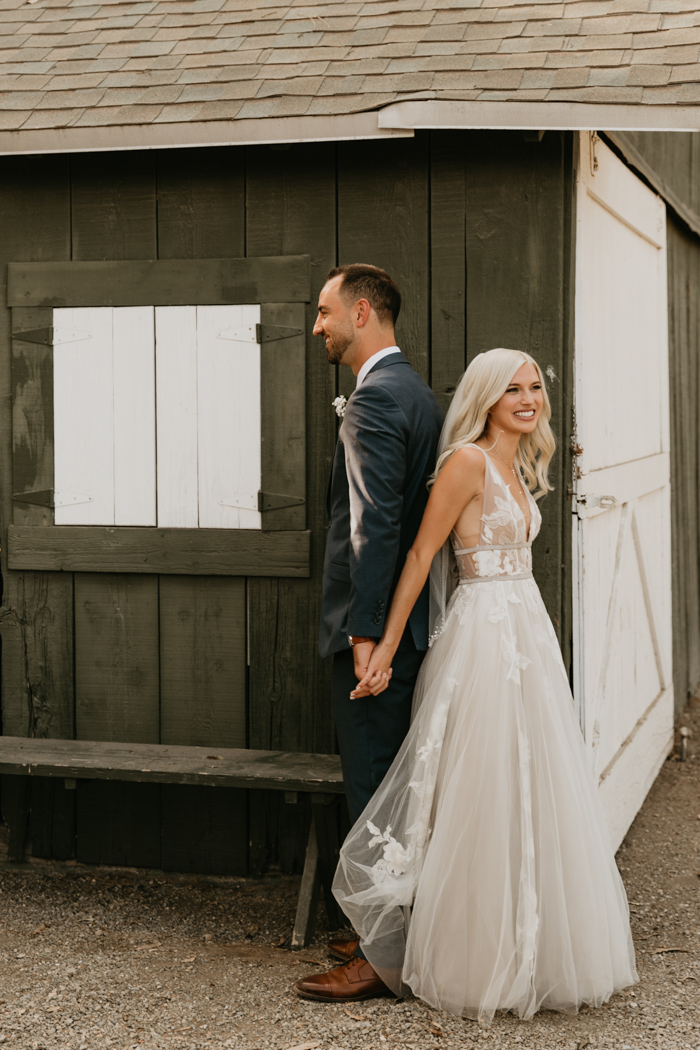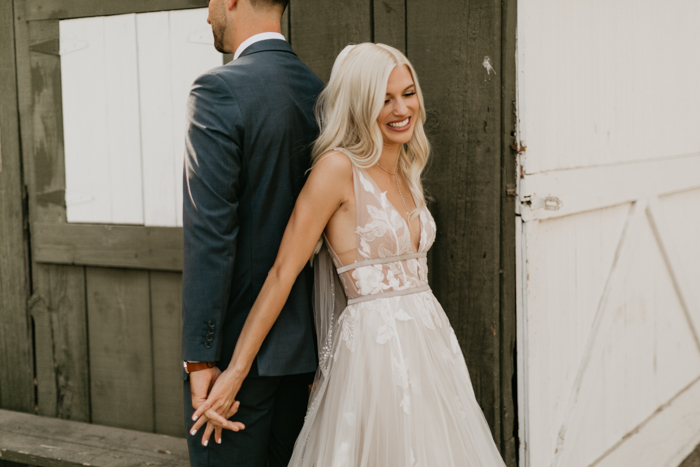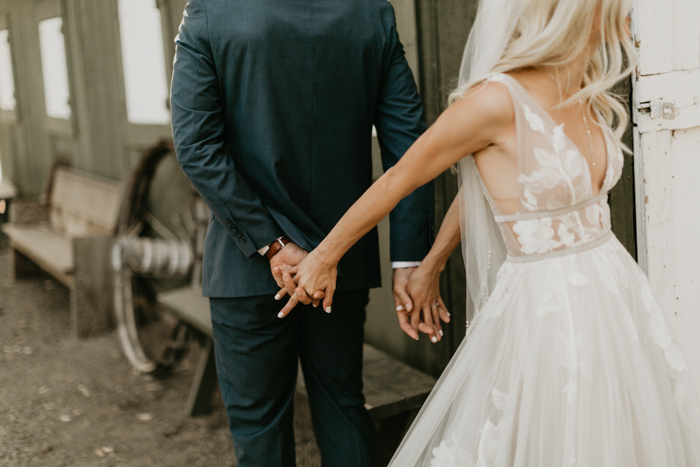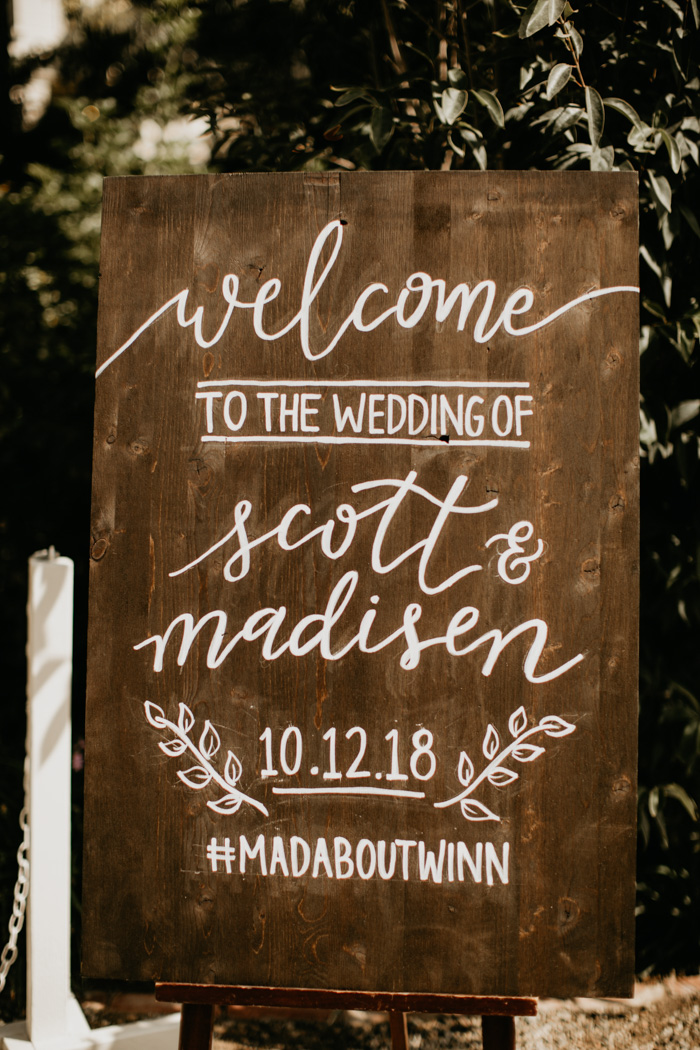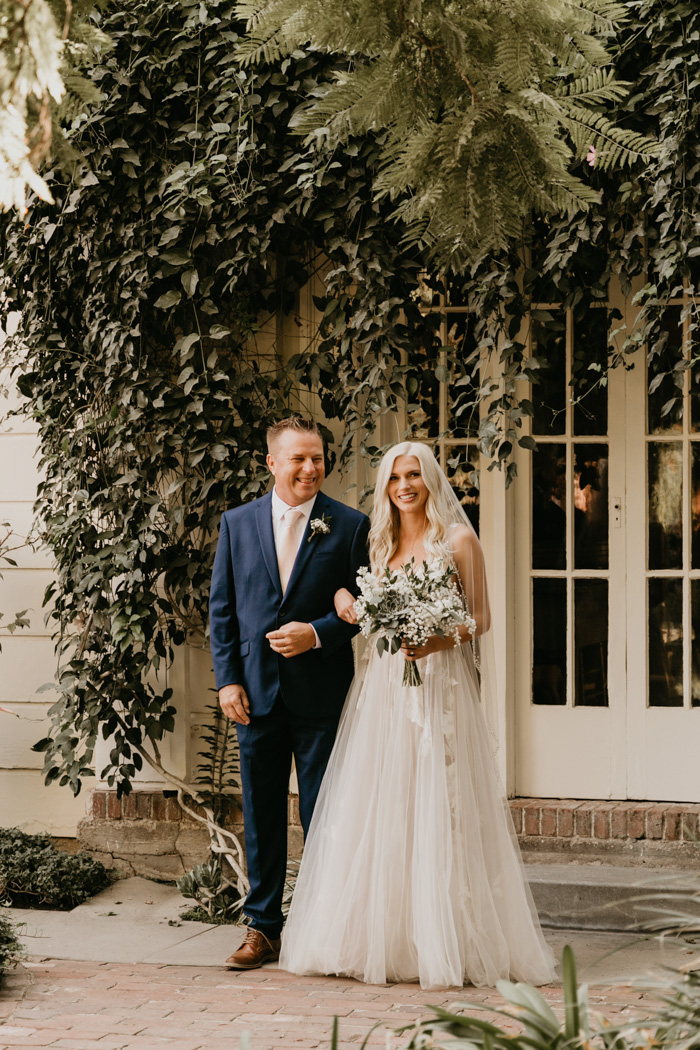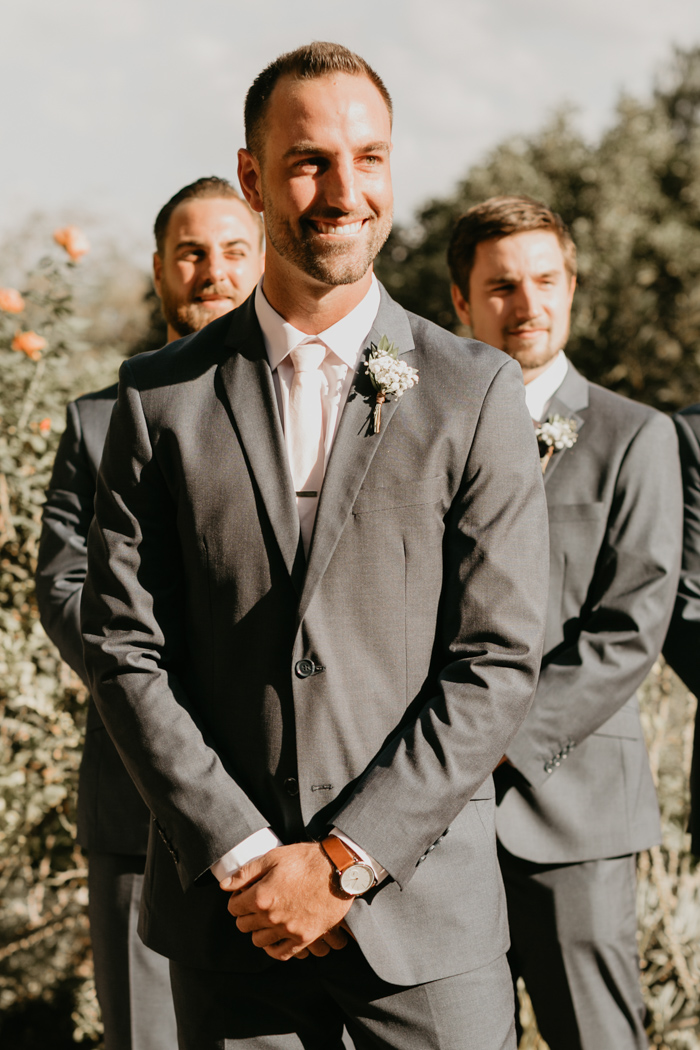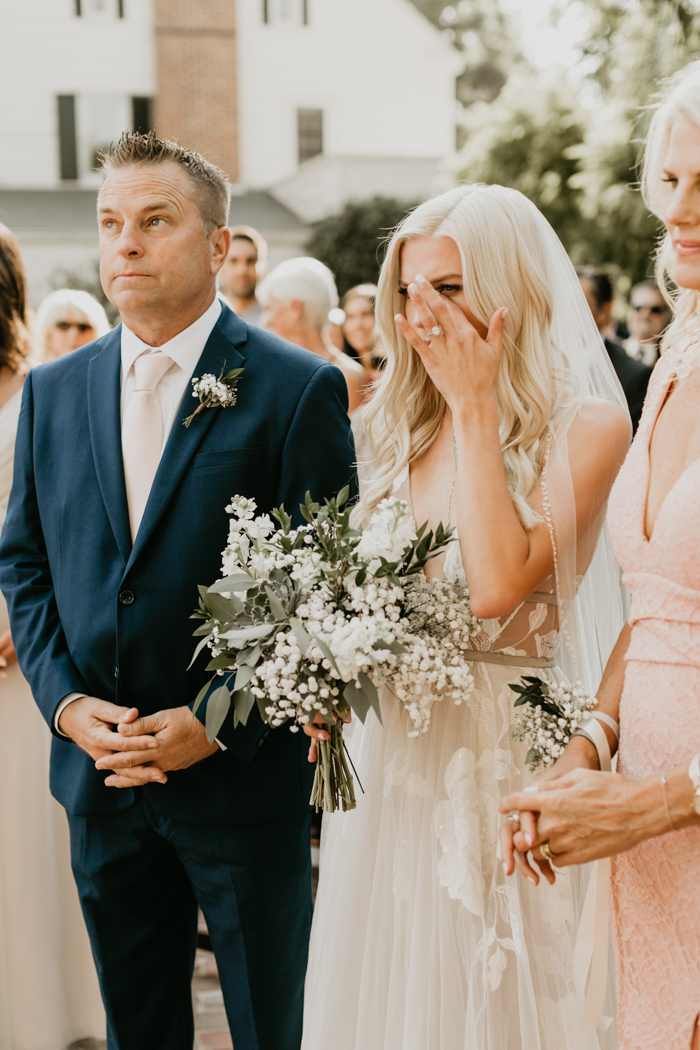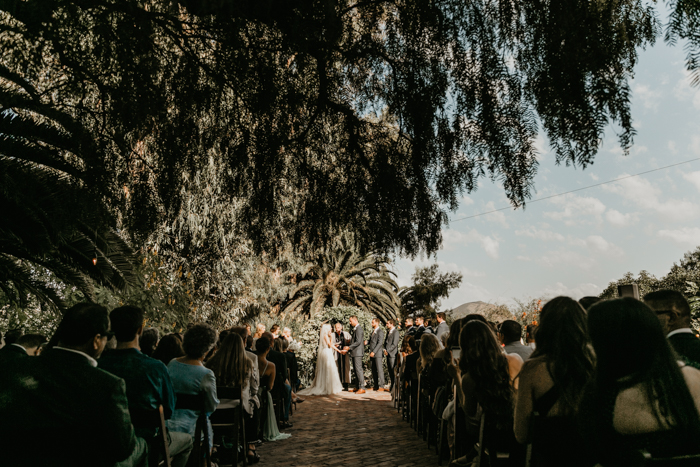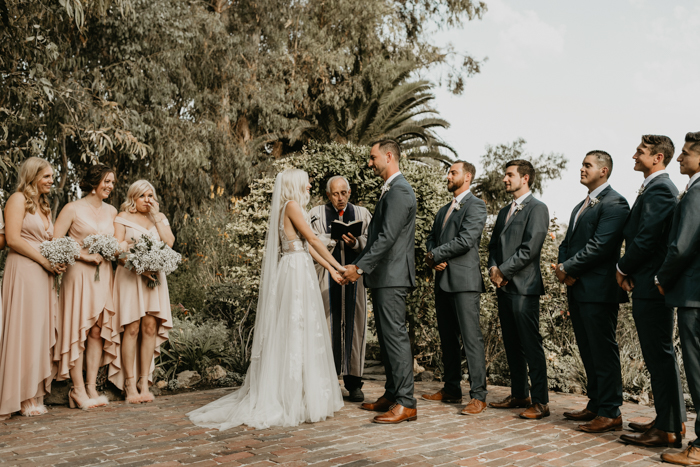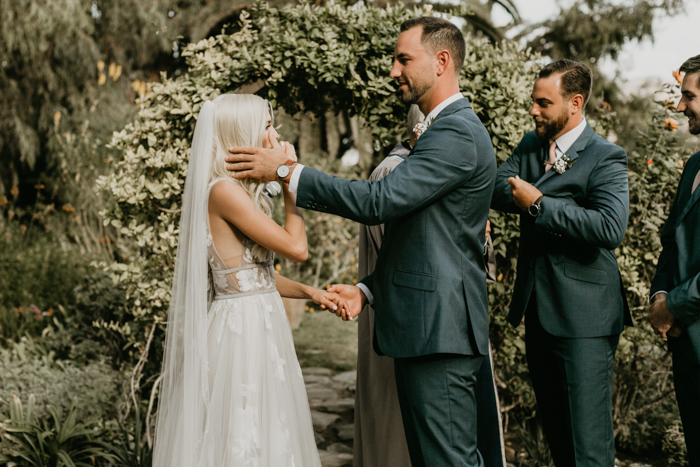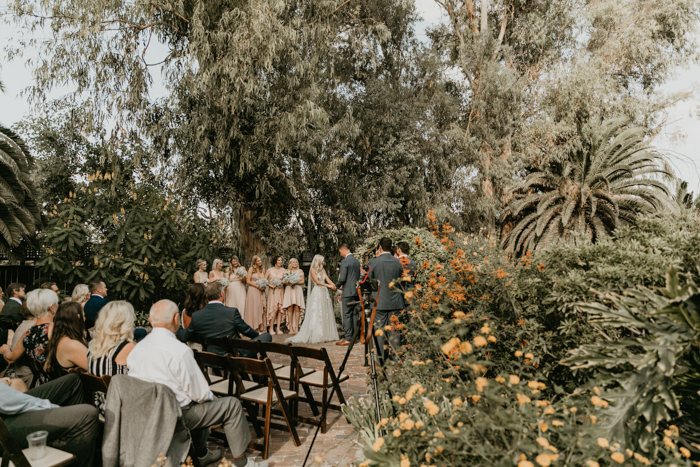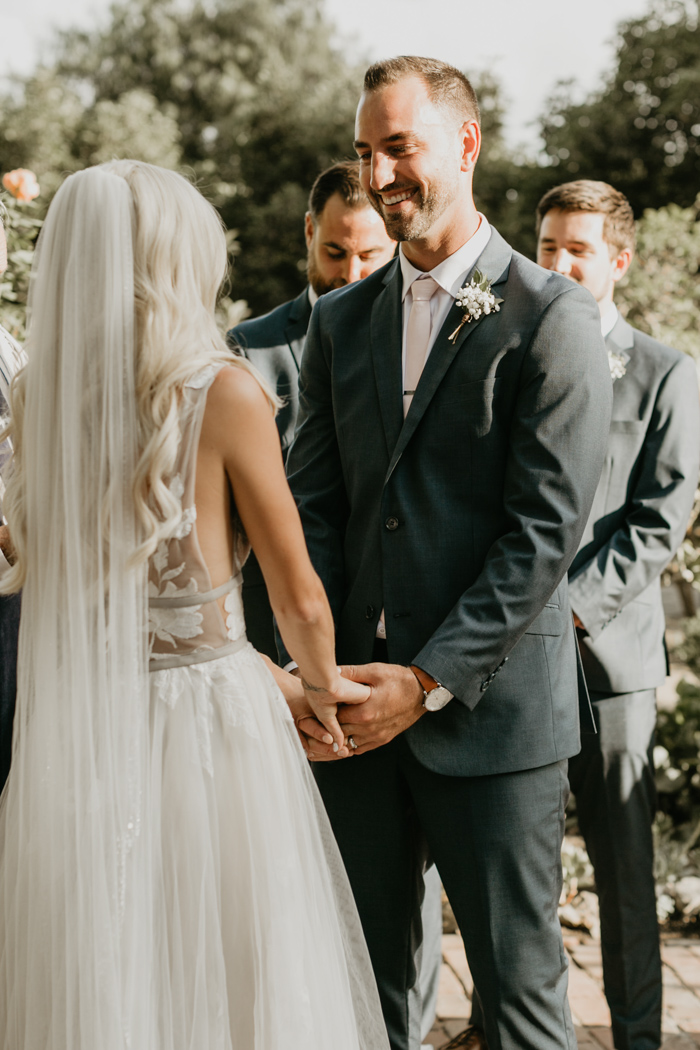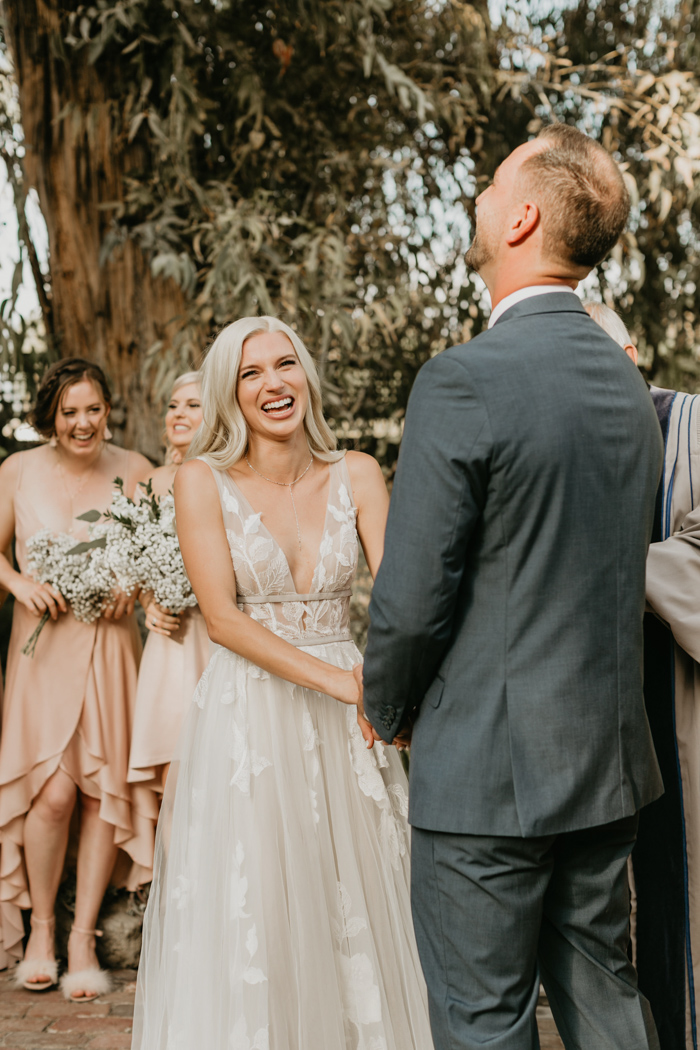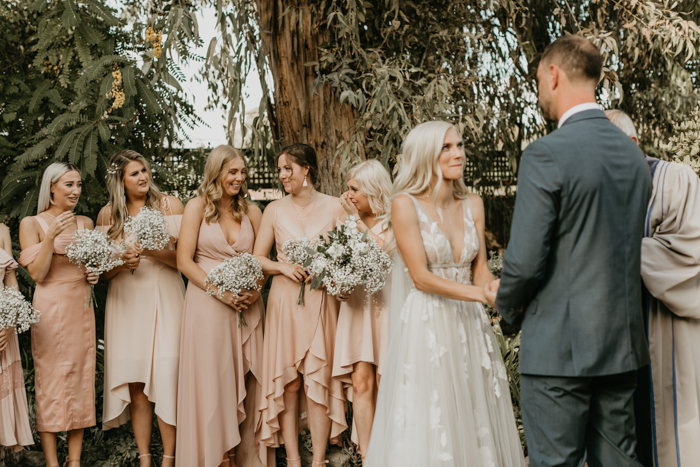 Being an artist myself, my photographers were such an important choice for me. Jessie and Dylan were truly incredible! They got along seamlessly with our videographer, Kelly Balch. In fact, they had never met before and became buddies after our wedding! They are the ultimate dream team. Jessie had shot my sister's wedding a few years back, and I was obsessed with her style and her confidence. She makes you feel so comfortable, she hypes you up, but most importantly, she allows you to be your true self. The candid photos of the wedding are the most amazing. Scott and I moved around so much, and she was able to capture our love and excitement through the photos. It's truly an art and a gift that a lot of photographers do not have. I believe that!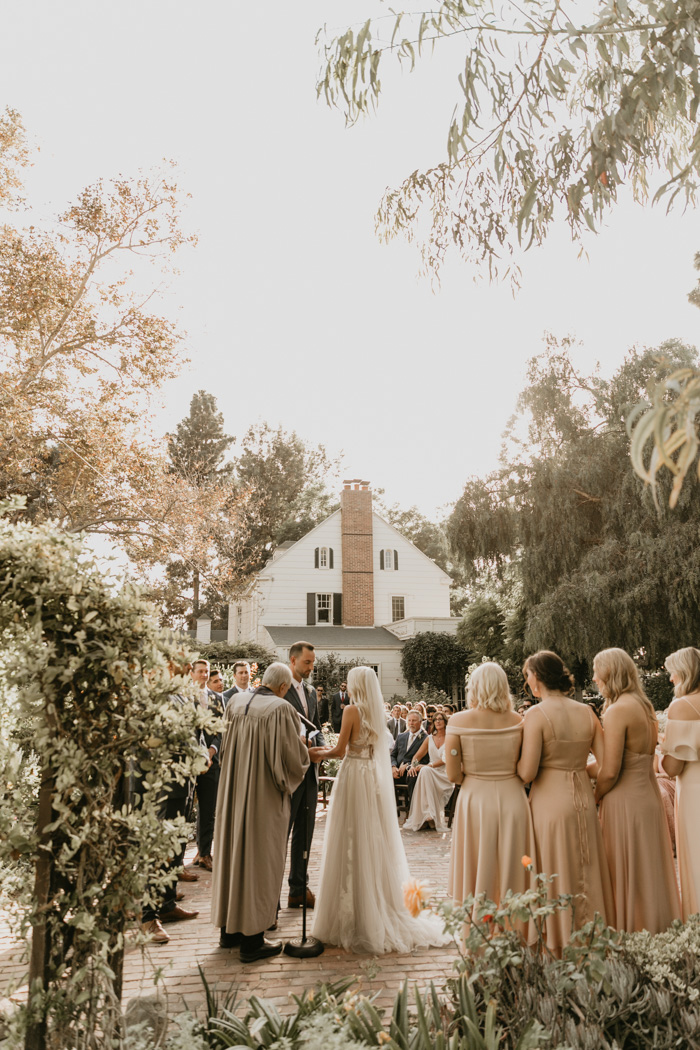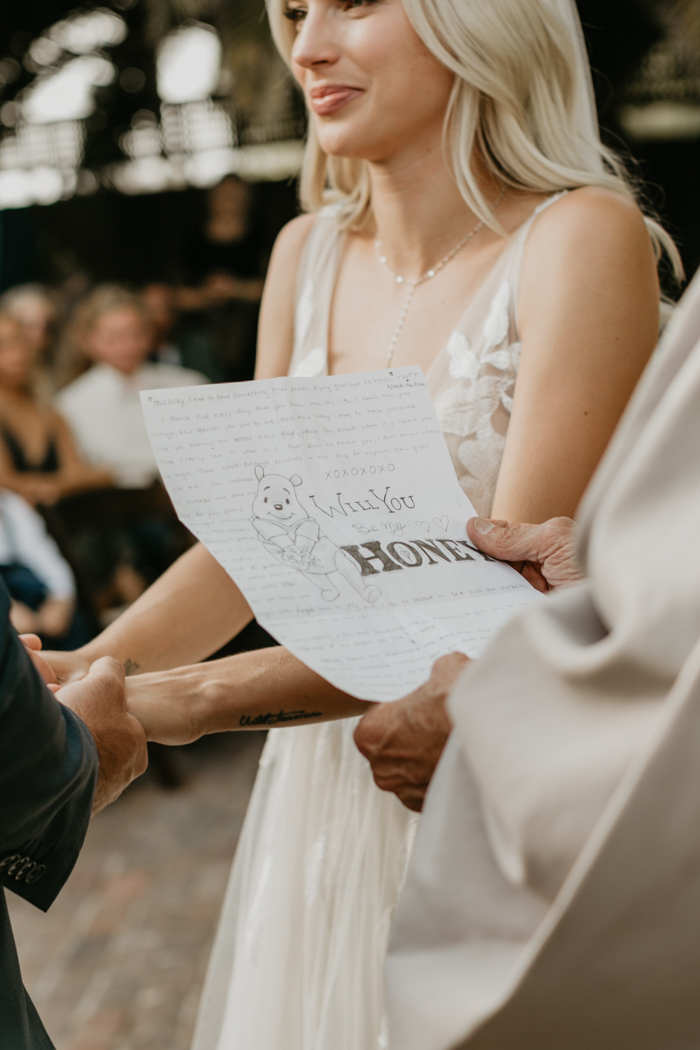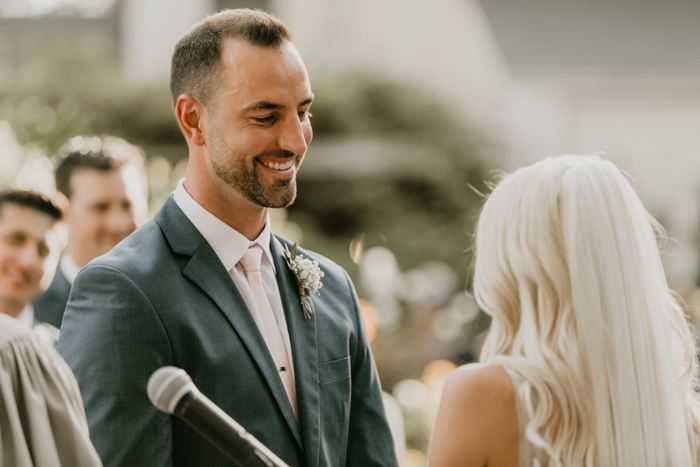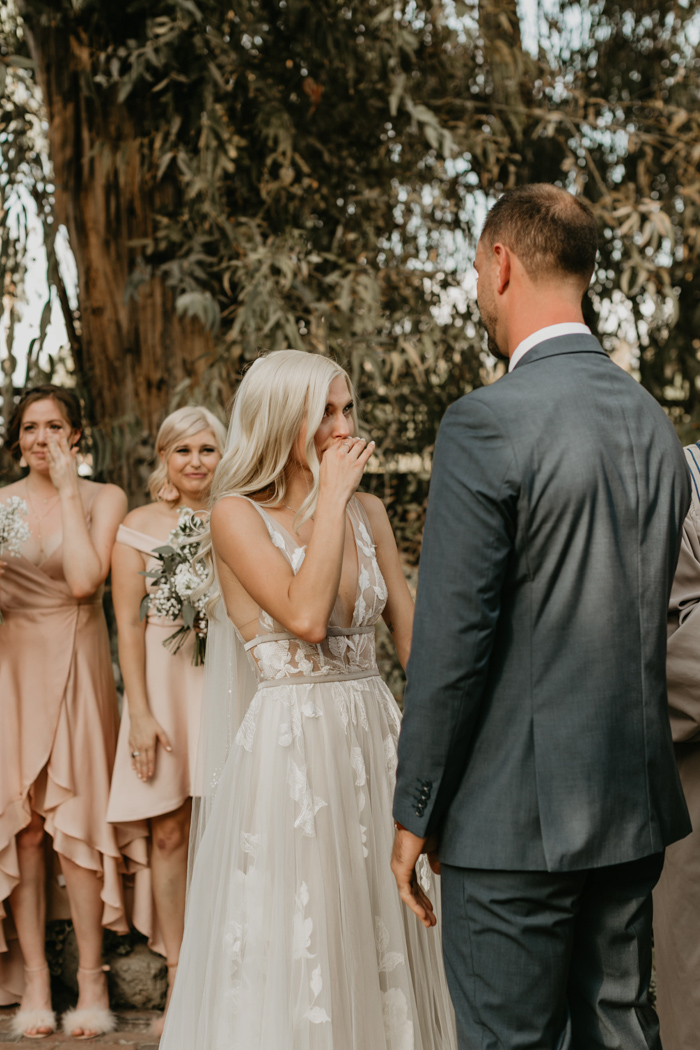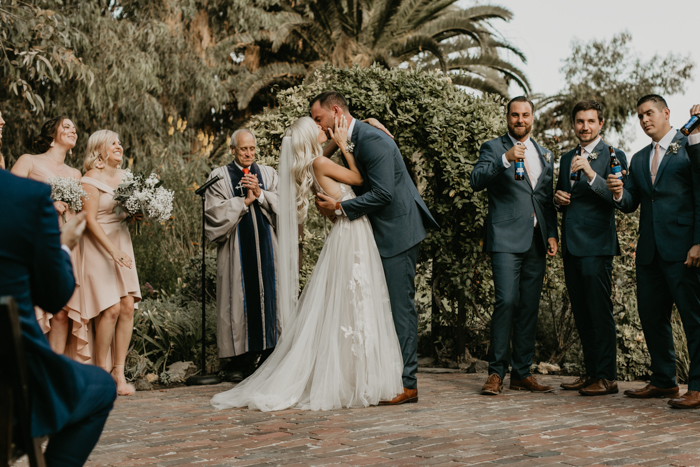 Our biggest piece of advice would be to stay in the moment and enjoy every single step from the day you get engaged, to planning, to the very end of your wedding night. Do not get hung up on the little things because the truth is, not every single thing will go as planned. Your wedding is going to work like any other day in that you cannot plan or prepare for things that could go wrong. Try to be flexible and keep in mind that at the end of the day, no matter what happens, you'll still get to marry your best friend!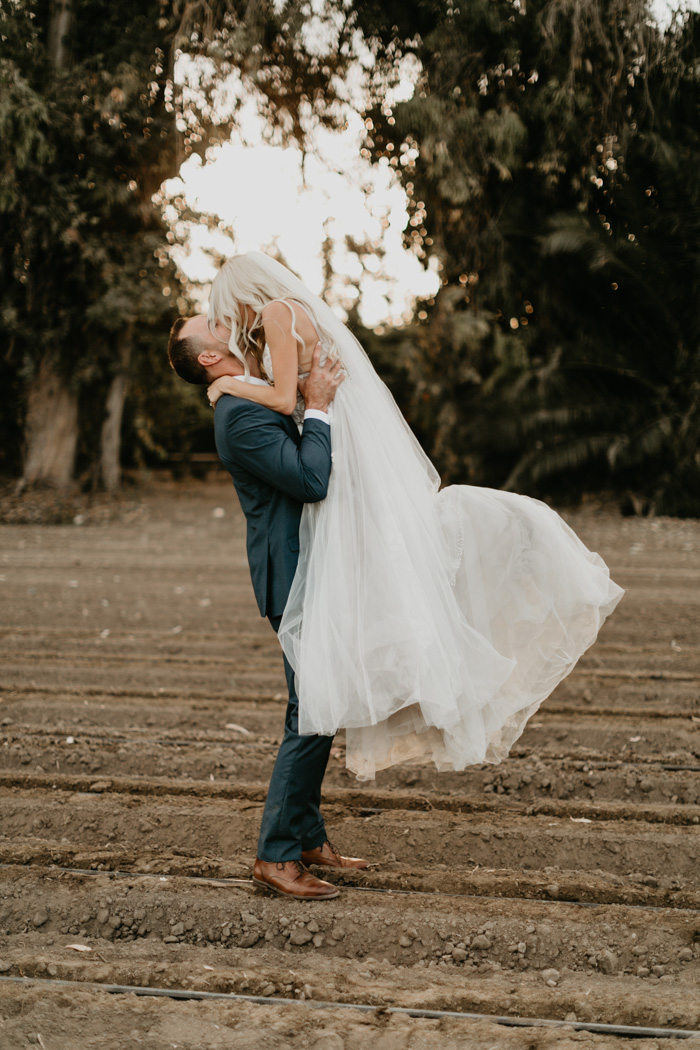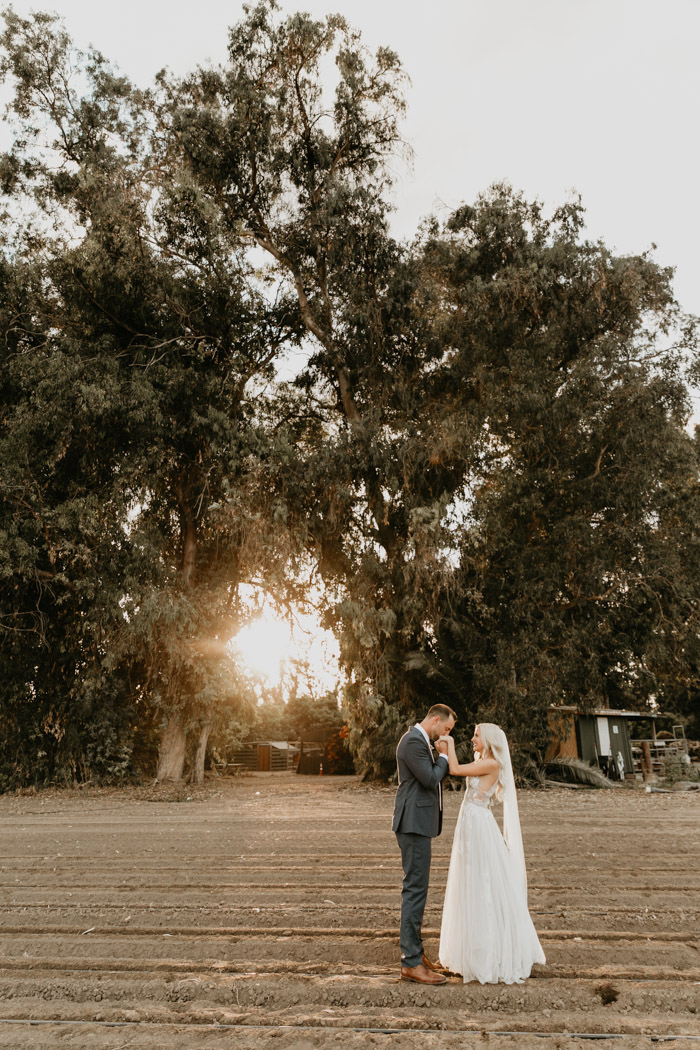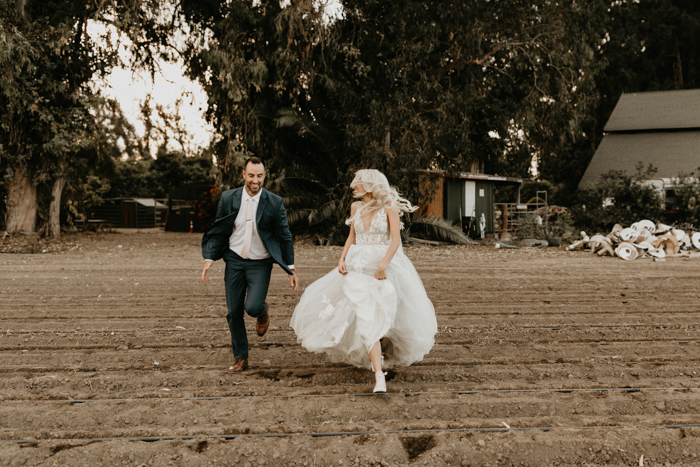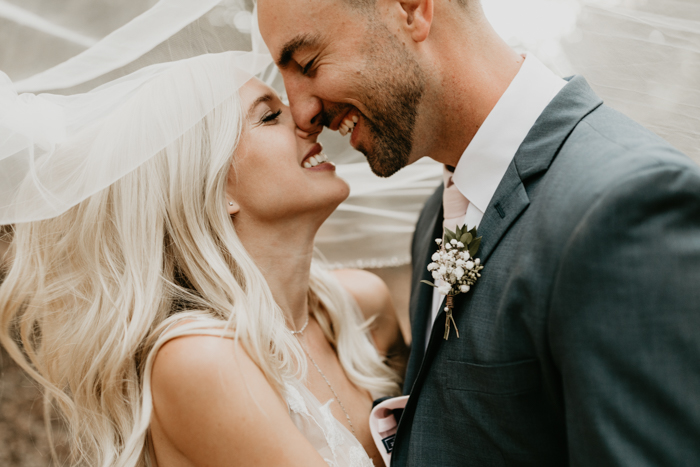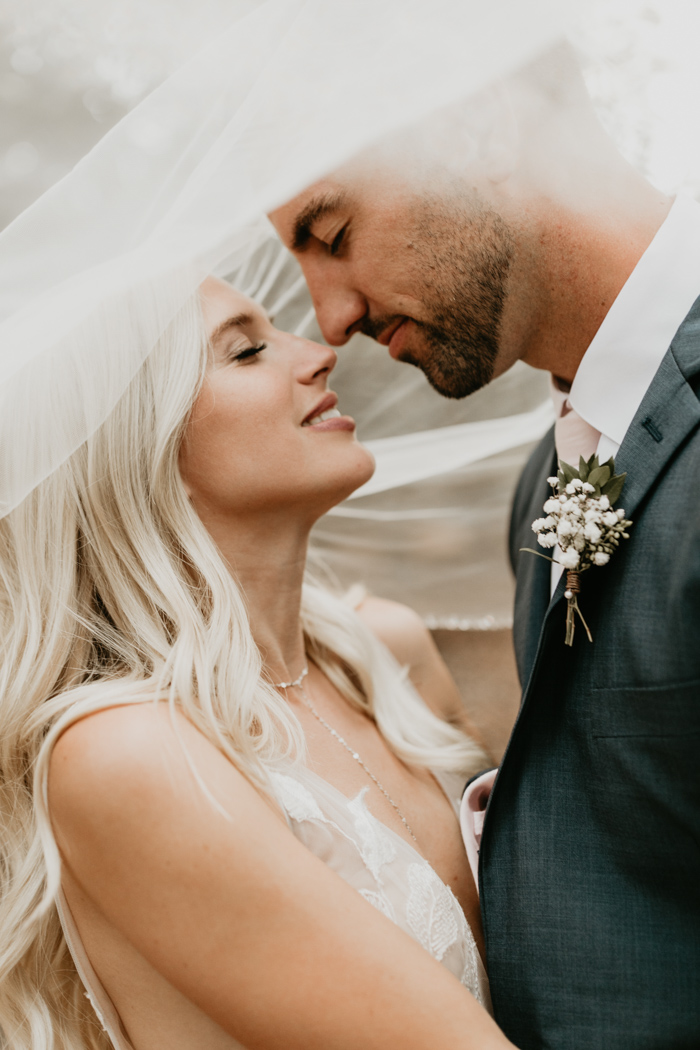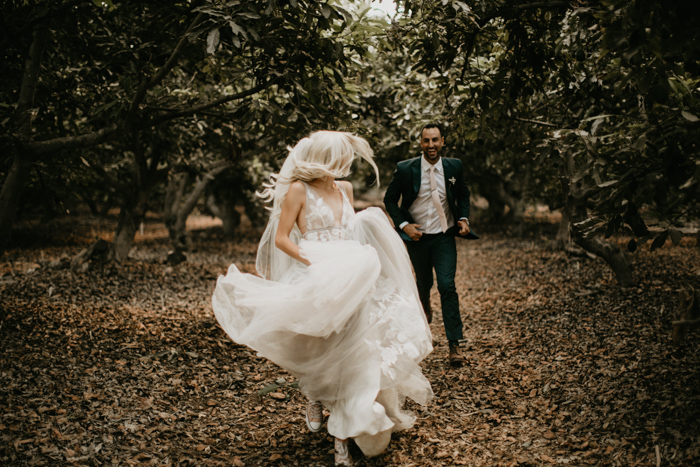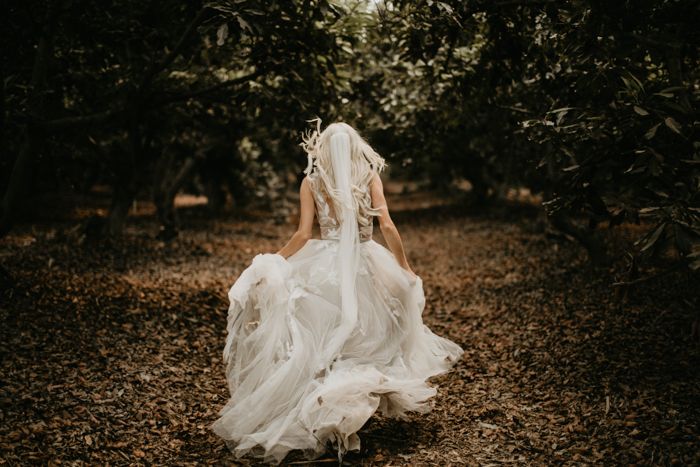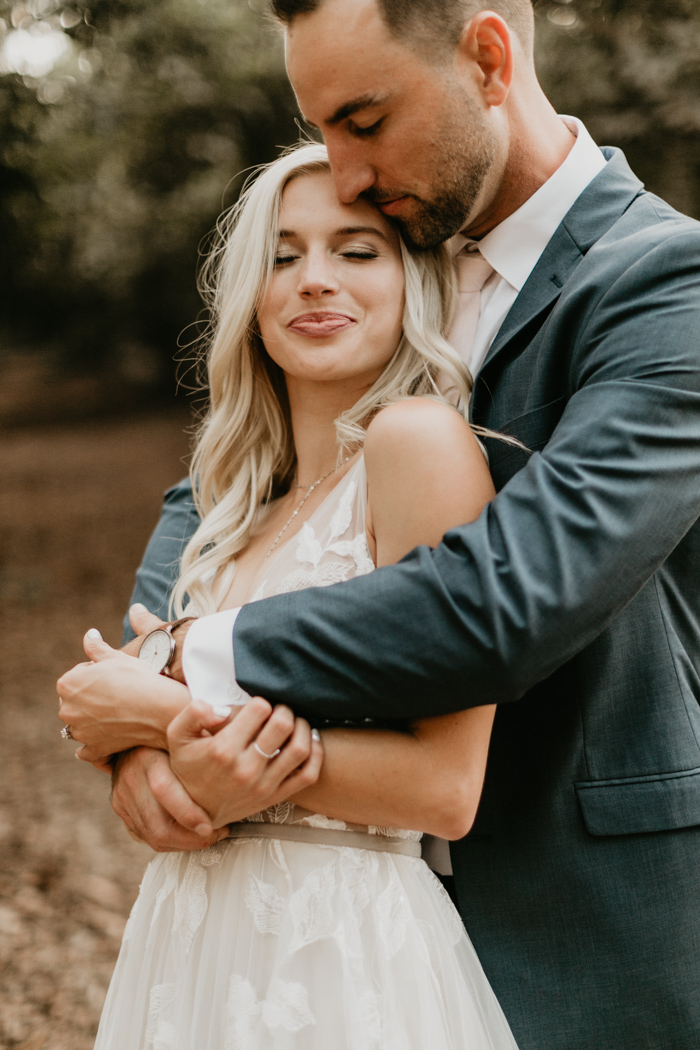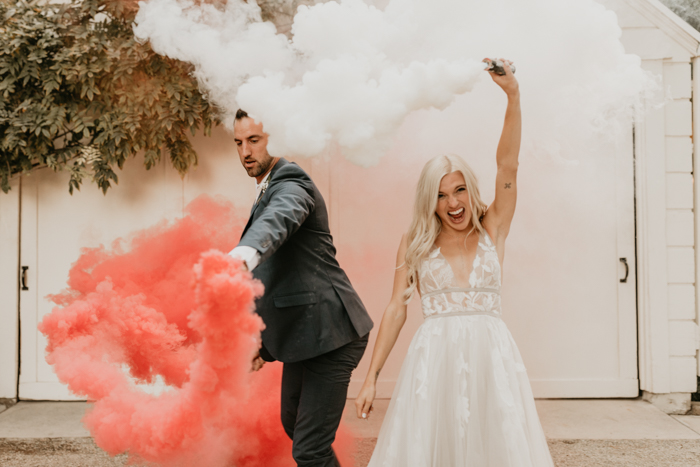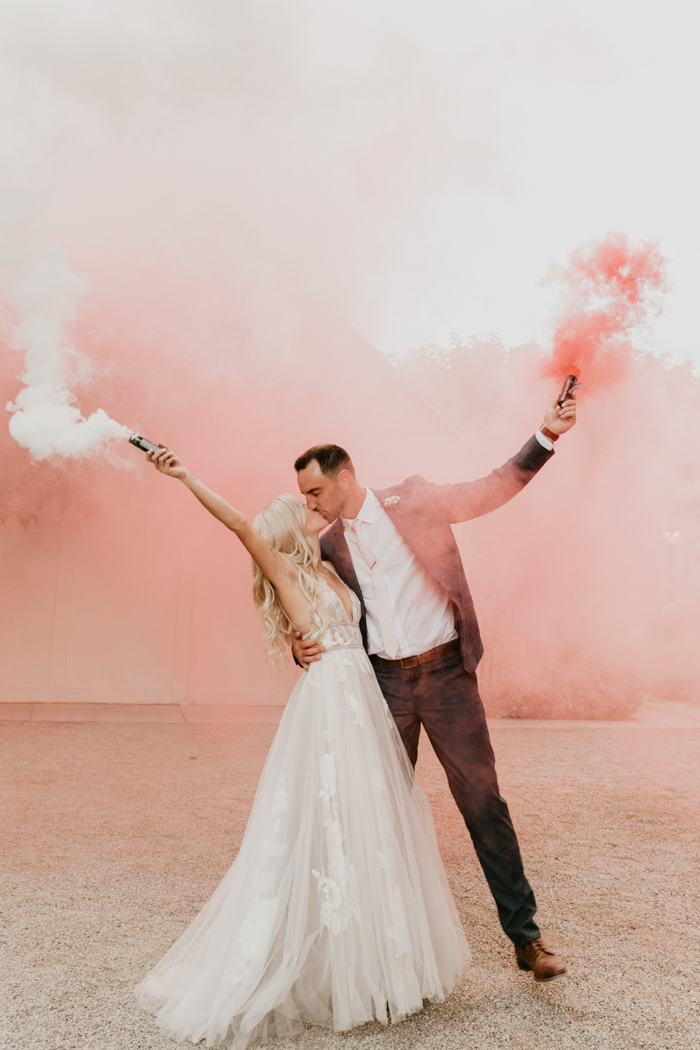 We added so many personal DIY touches to our big day. It was a ton of work, but we are both super creative and wanted to showcase a little of that in our reception. My husband built and stained our sweetheart table and donut wall. His uncle built our wrap-around bar. I hand lettered all of the signage, and I wood burned a coaster for each one of our guests with their first + last name. This sat on their place setting when they entered the reception area. It also served as our wedding favor.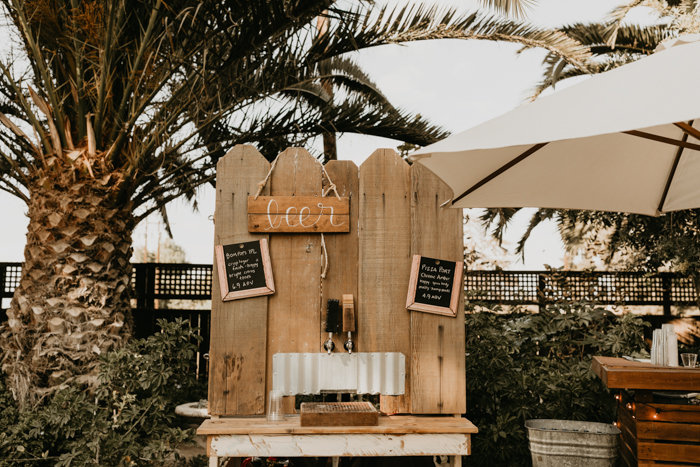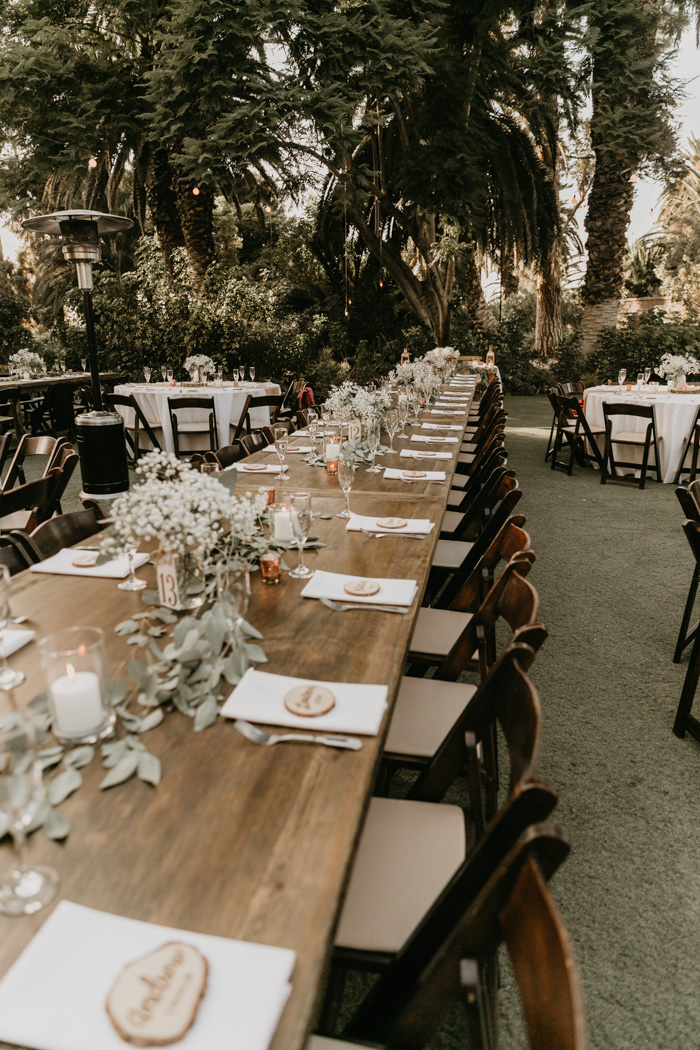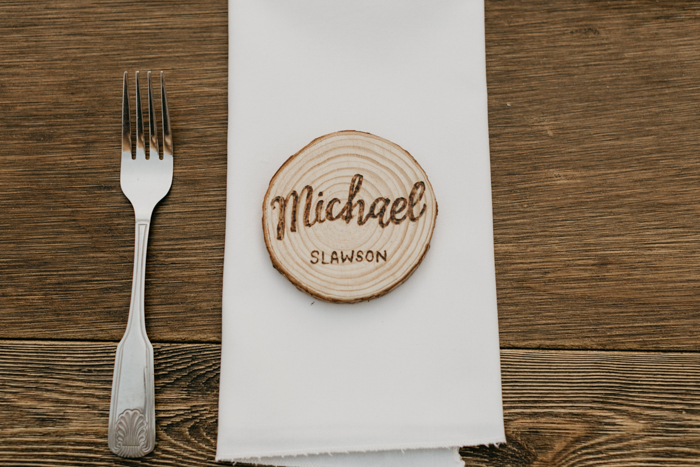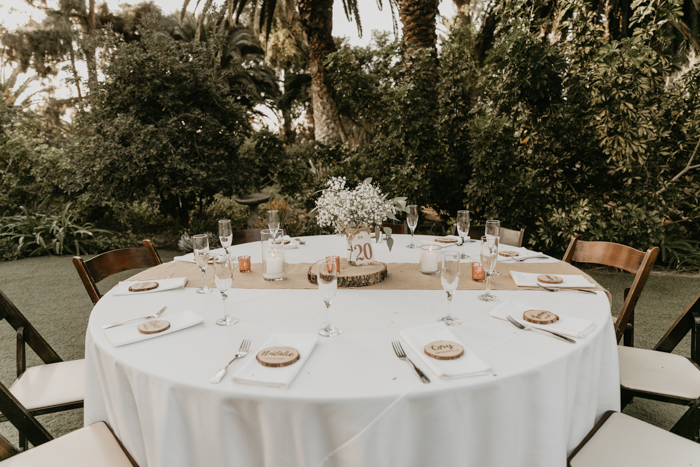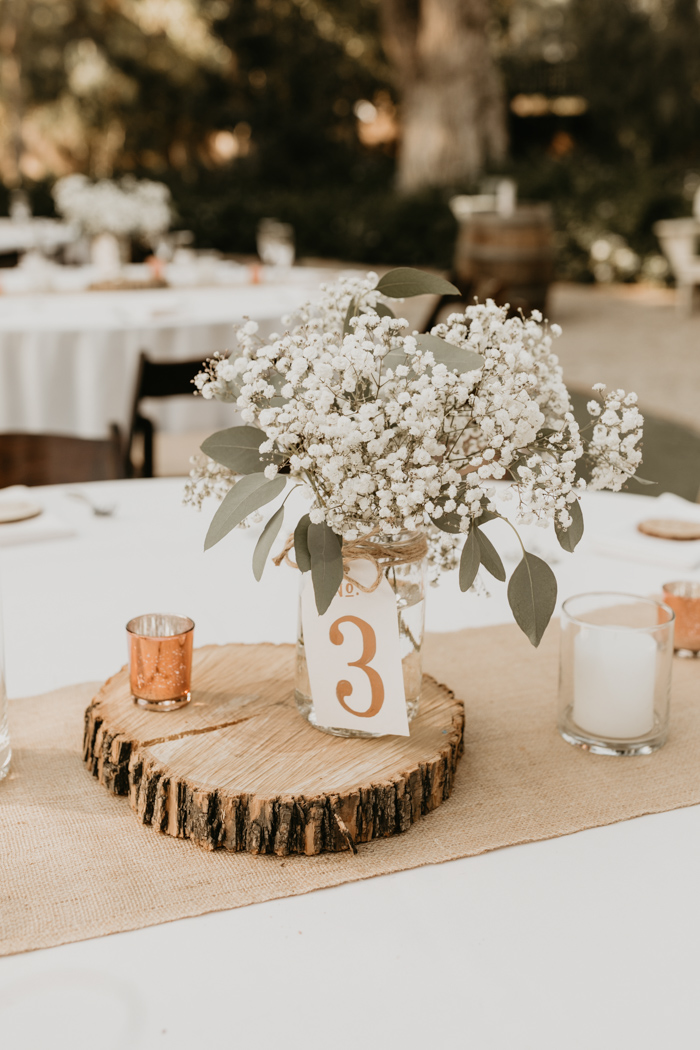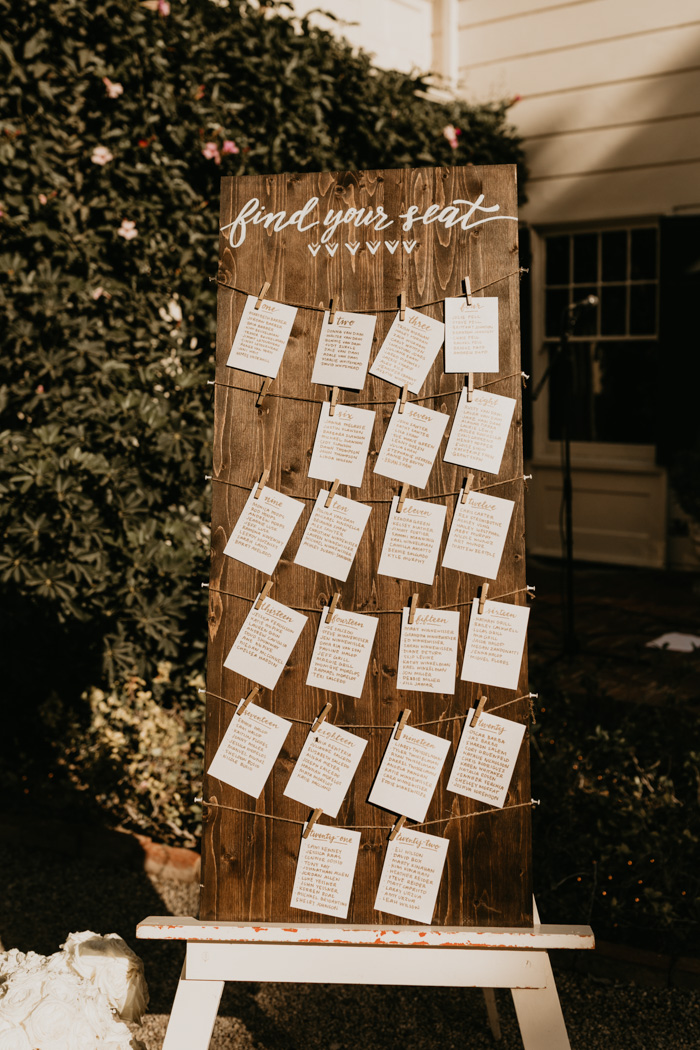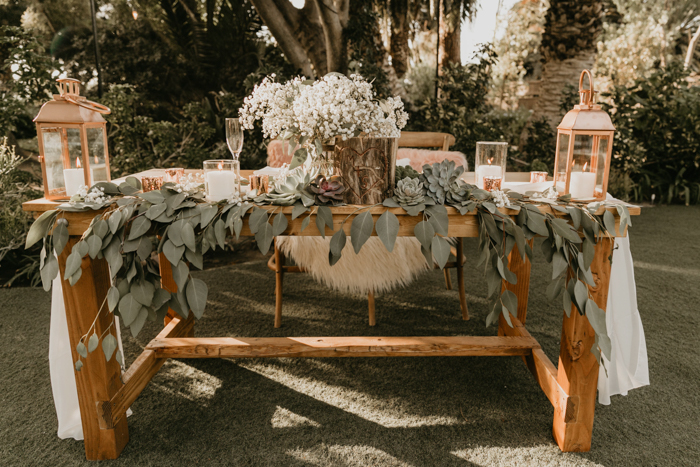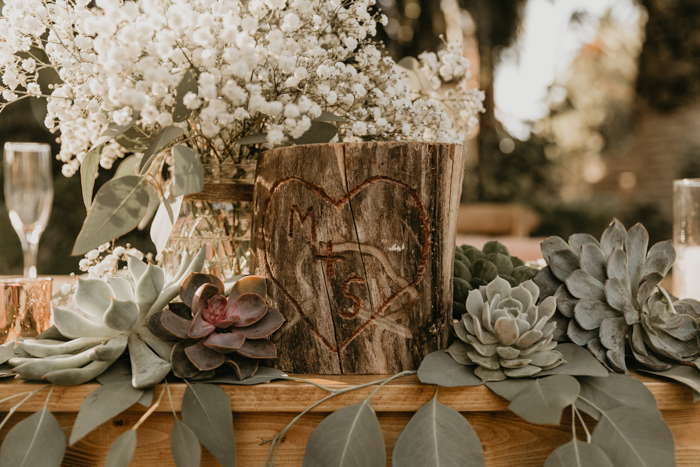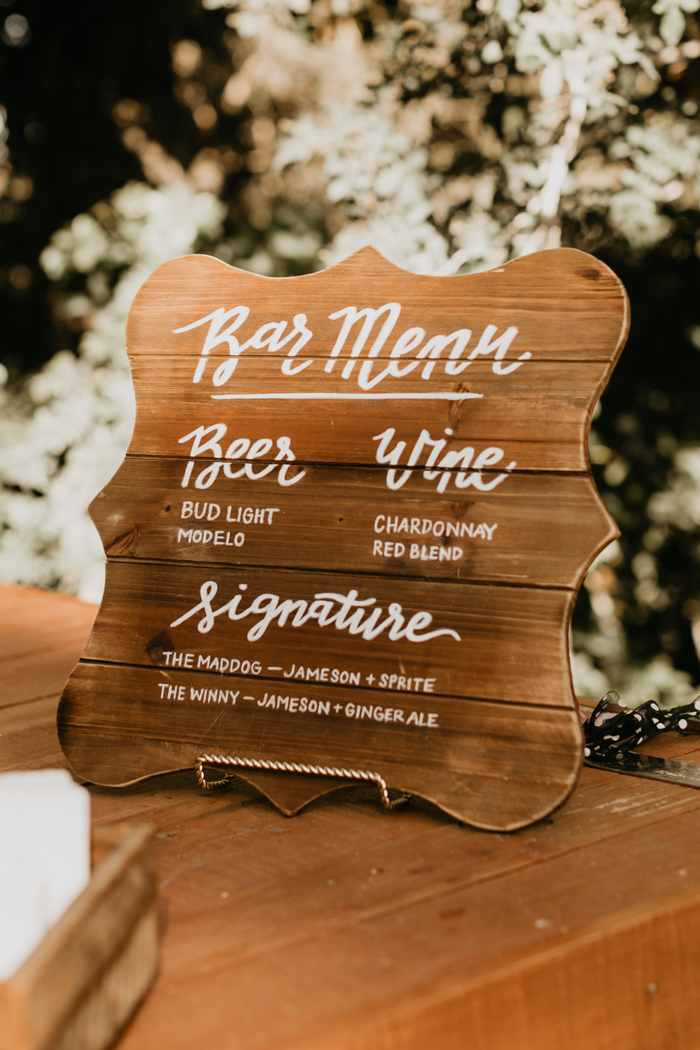 We had so many memorable parts of our day, but our first dance was super special. It felt like we were the only two people there, and we were so focused on each other. We were so in the moment!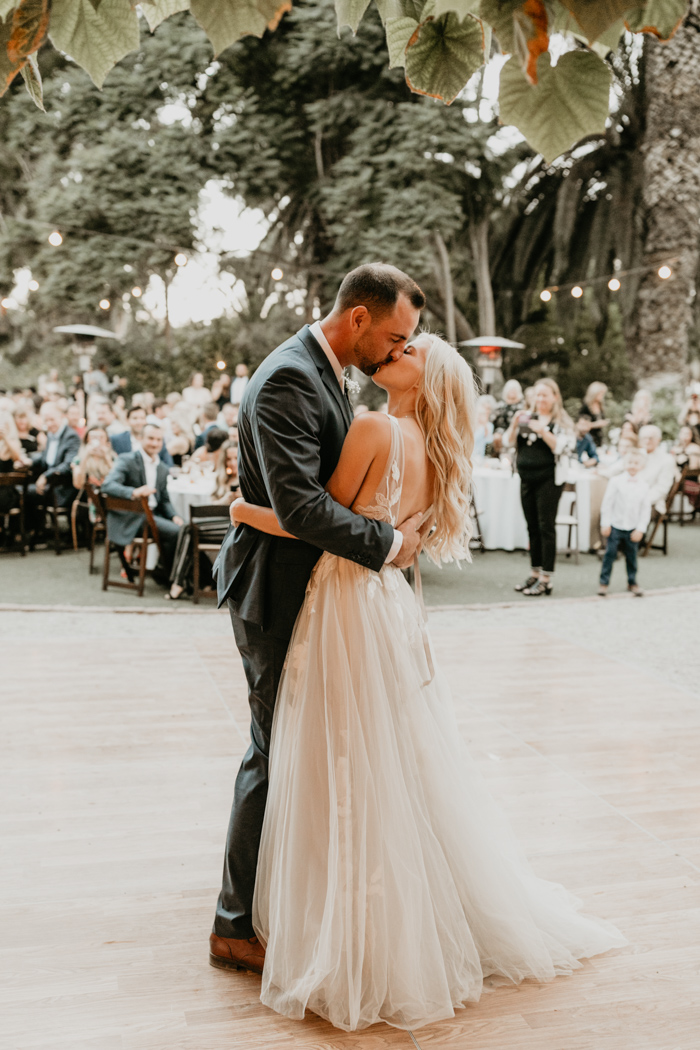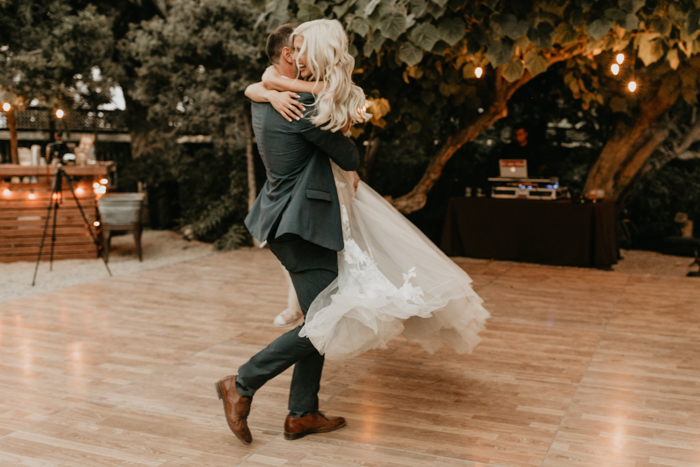 Congratulations to Madisen and Scott, and a special thanks to Junebug member Jessie Schultz Photography for sharing this incredible McCormick Home Ranch wedding! Love this laid-back look? Then you have to see this laid-back and luxurious Villa La Cavalerie wedding in Provence, France!