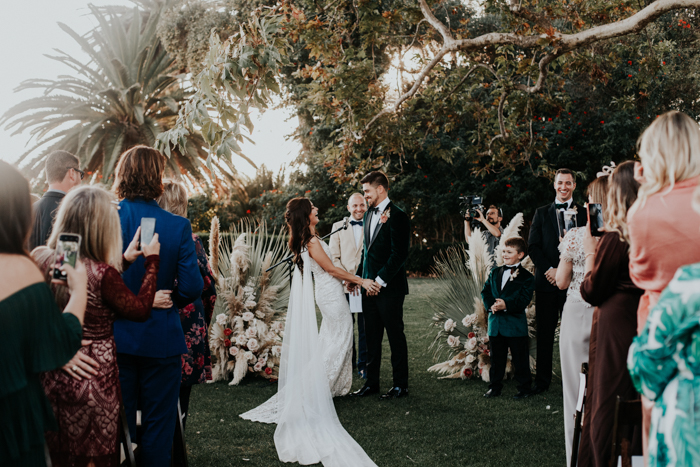 Taneal and Andrew's magical and heartfelt wedding was a union of not only their love—preciously overlooked by their pup of honor, Axl—but of their two families. Taneal's midwest American family and Andrew's UK family congregated at Adamson House, located directly on the picturesque coast of Malibu. The couple's ceremony was especially sentimental, as Taneal walked down the isle to "Part of Your World" from The Little Mermaid; the song the two sang together at karaoke the night they met! We can't wait for you to see this bride's not one, not two, but three absolutely show-stopping gowns. Cue: Total Beyonce moment in her sparkling Chosen by One Day number! Get to scrolling for all of this goodness, and even more, captured by the oh-so-talented Alexandra Wallace.
The Couple:
Taneal & Andrew
The Wedding:
Adamson House, Malibu, California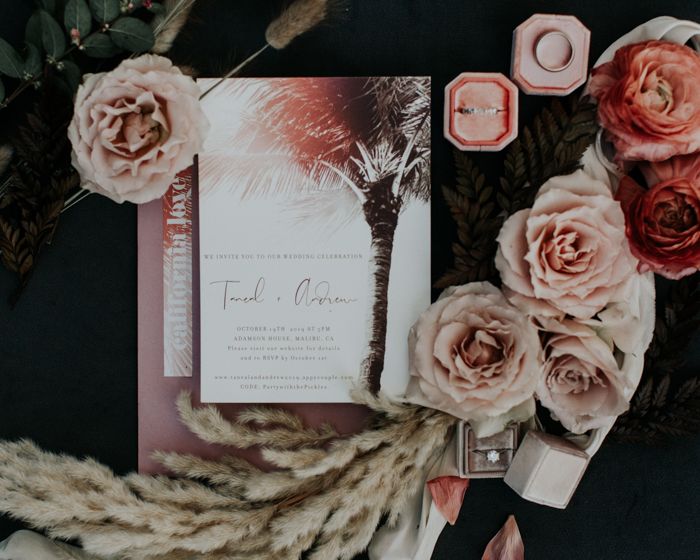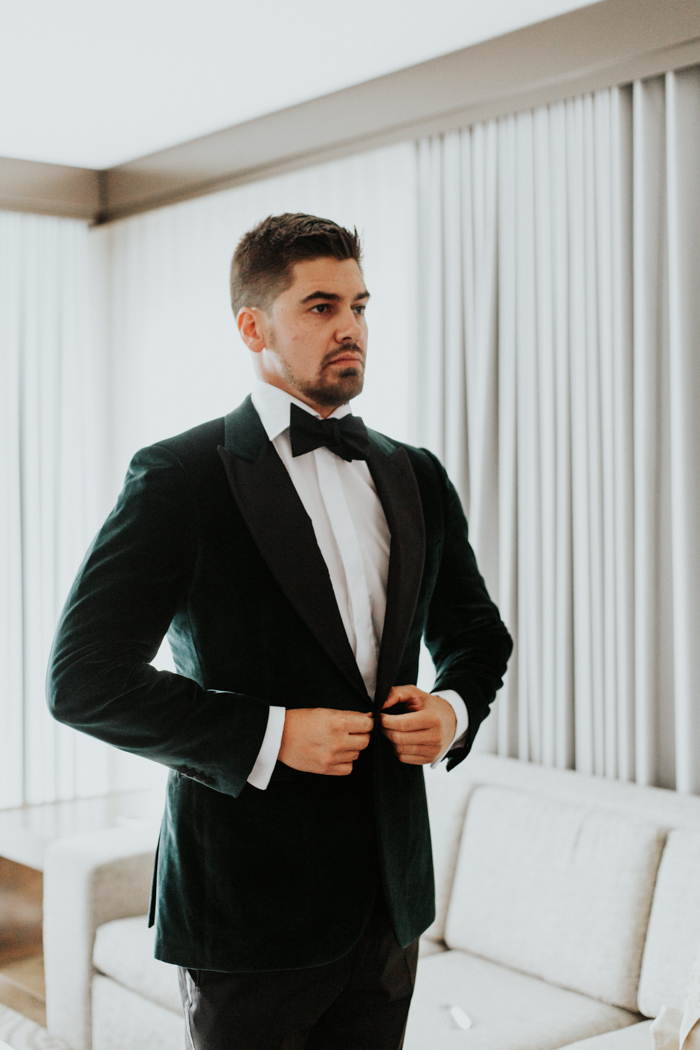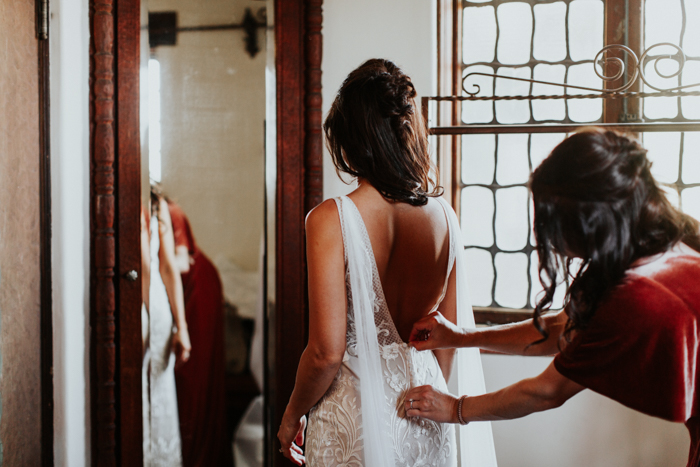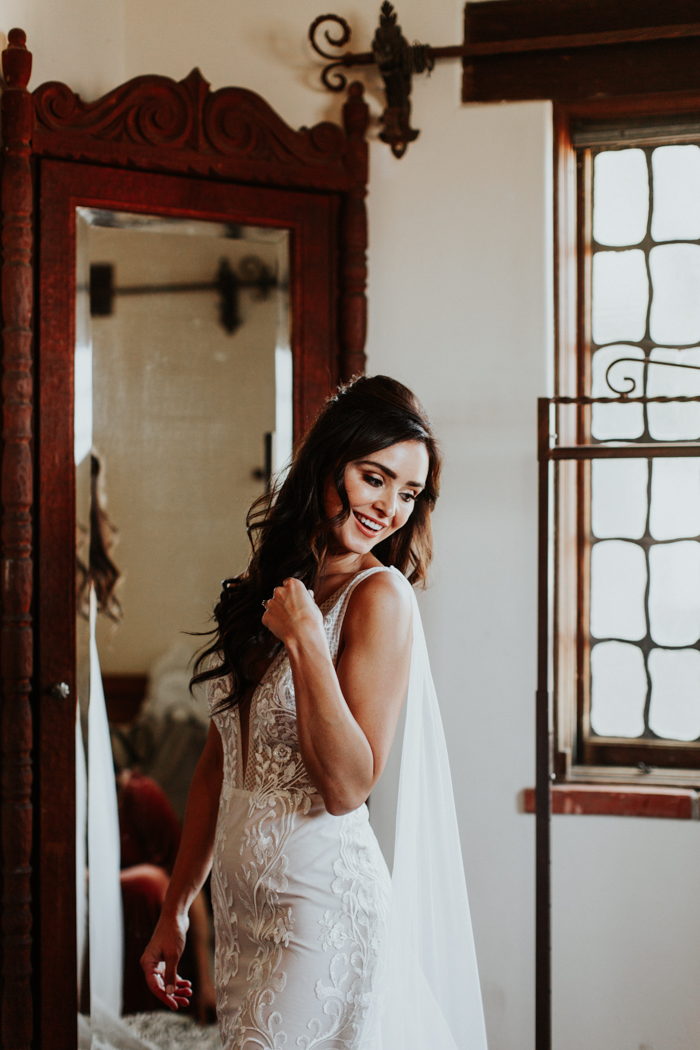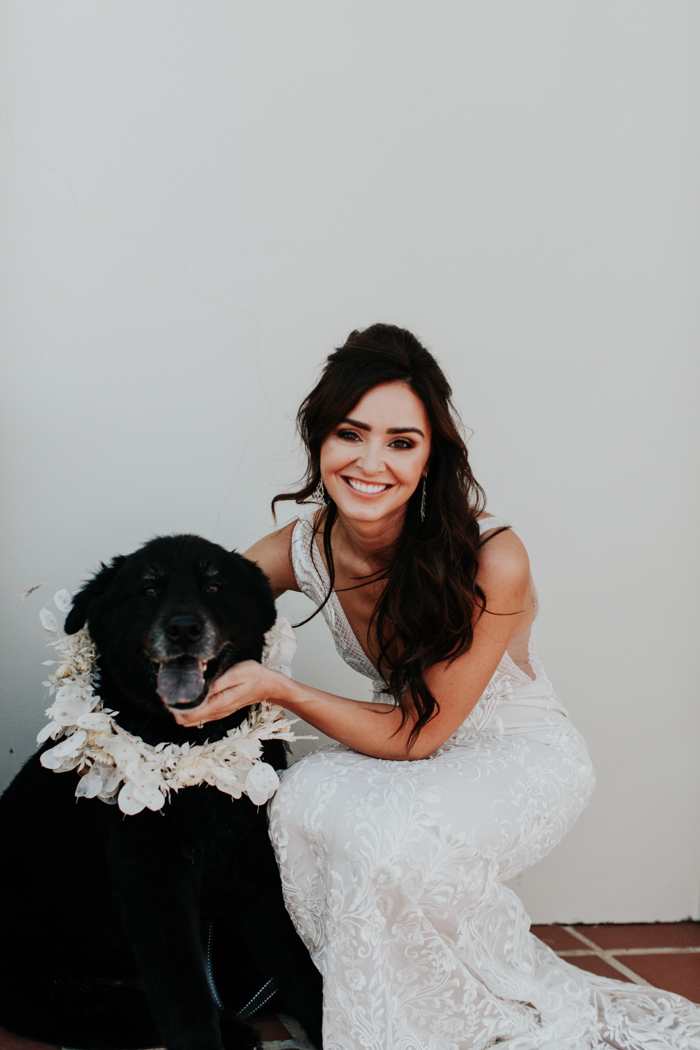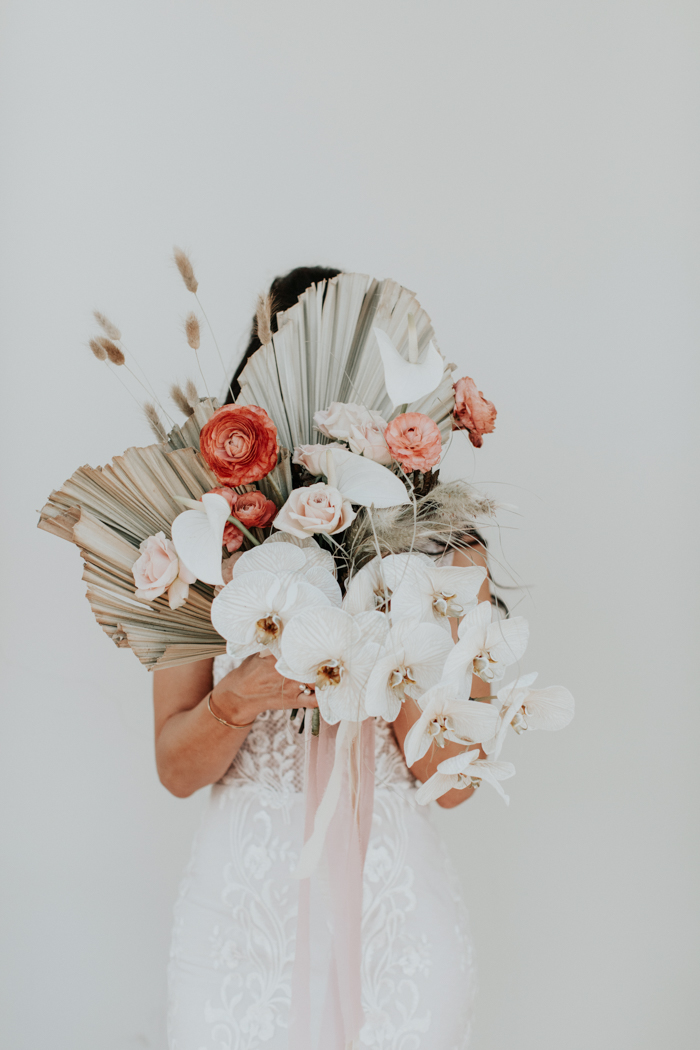 Everyone talks about what the bride wears BUT I have to say my husband turned just as many heads as I did! He wore a green velvet dinner jacket that was incredible.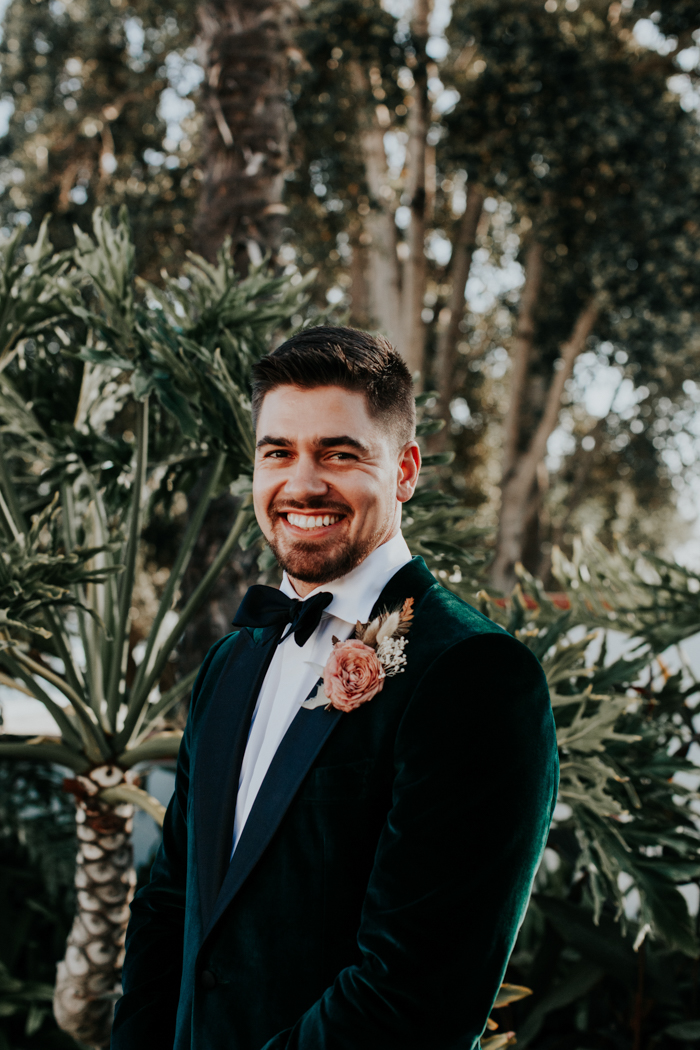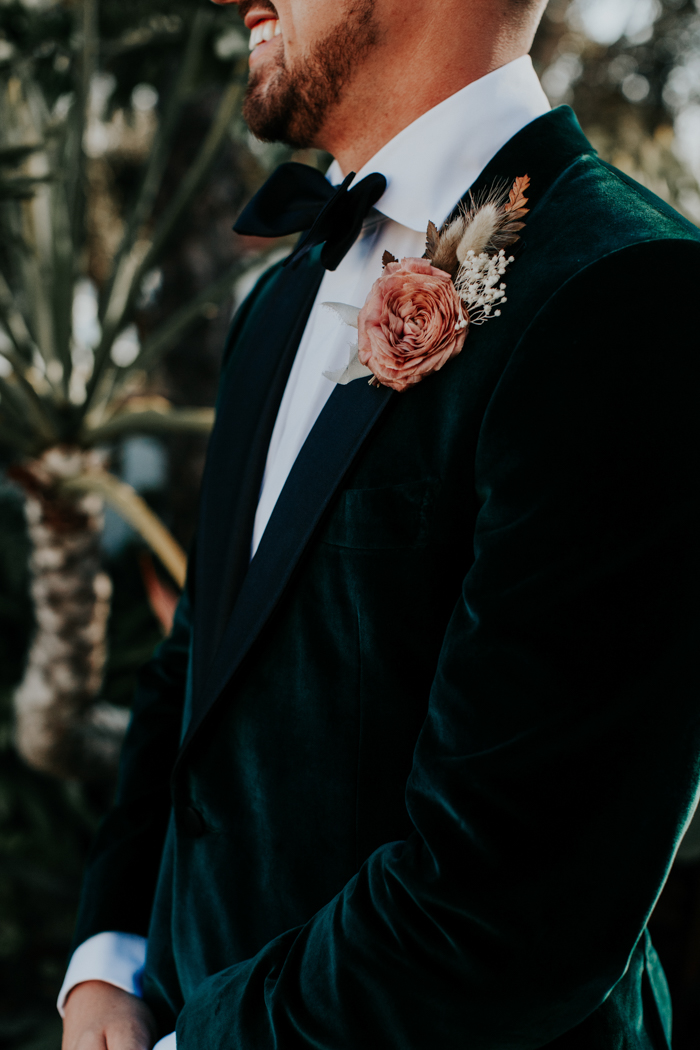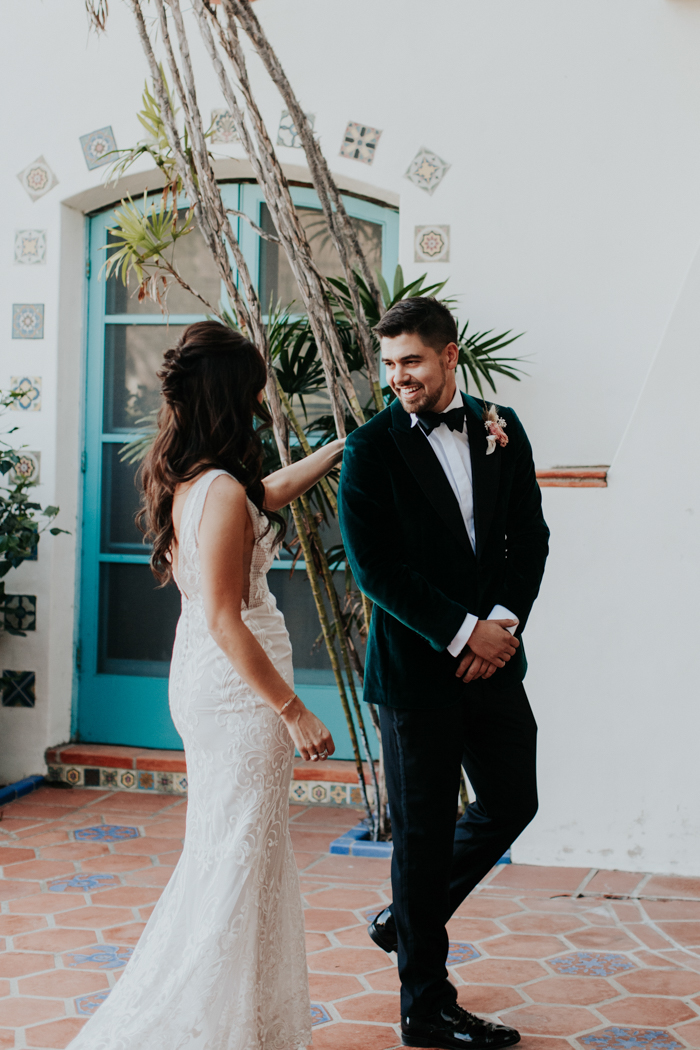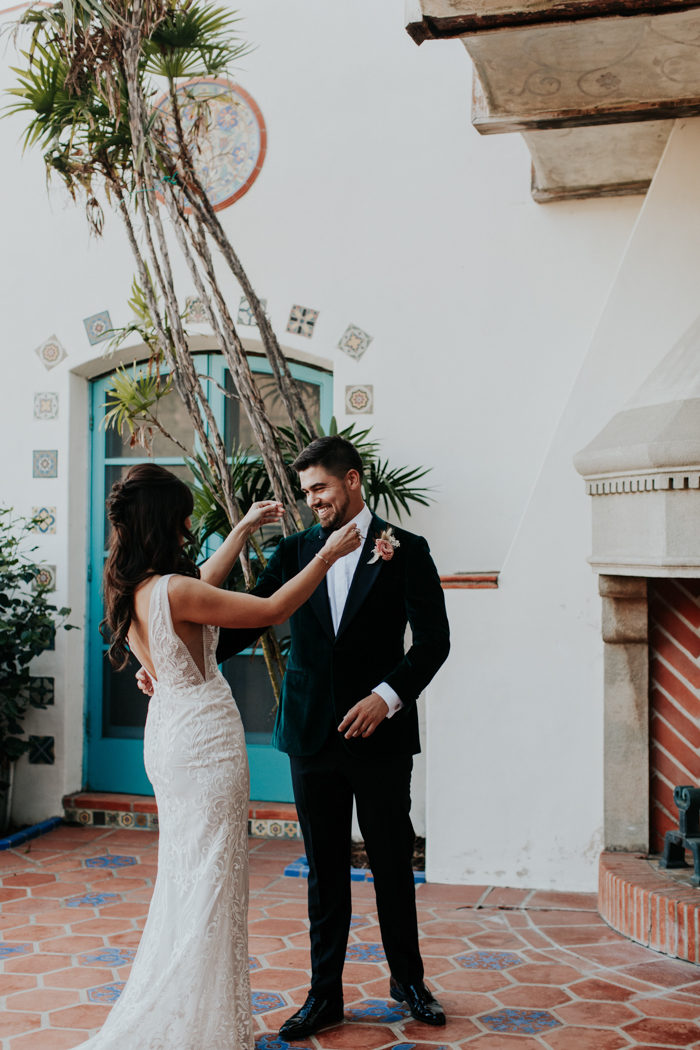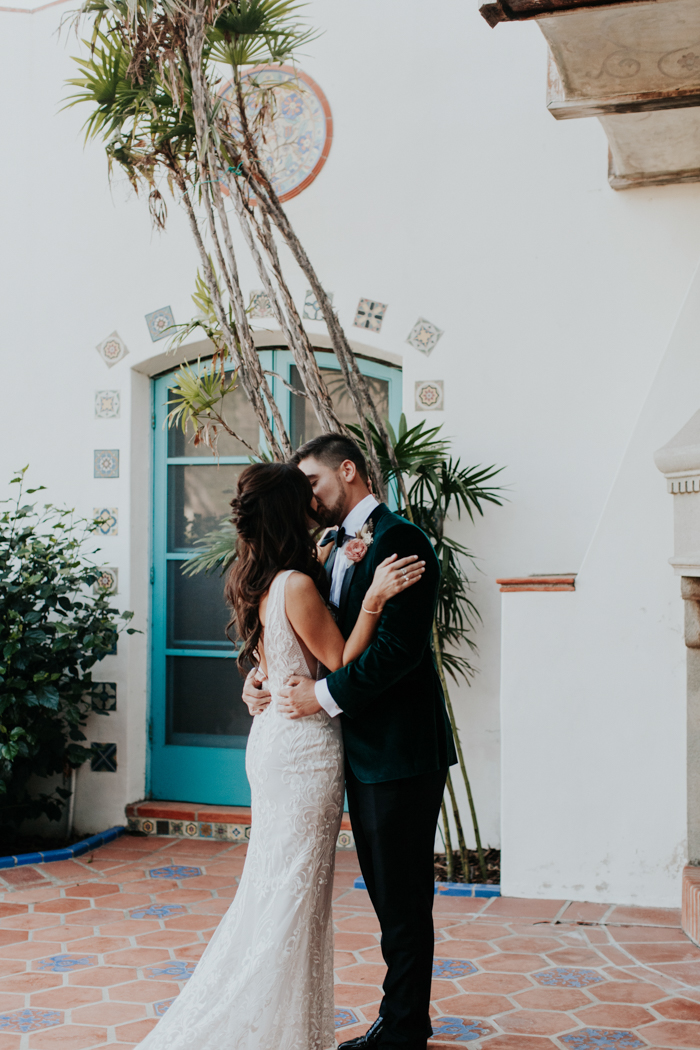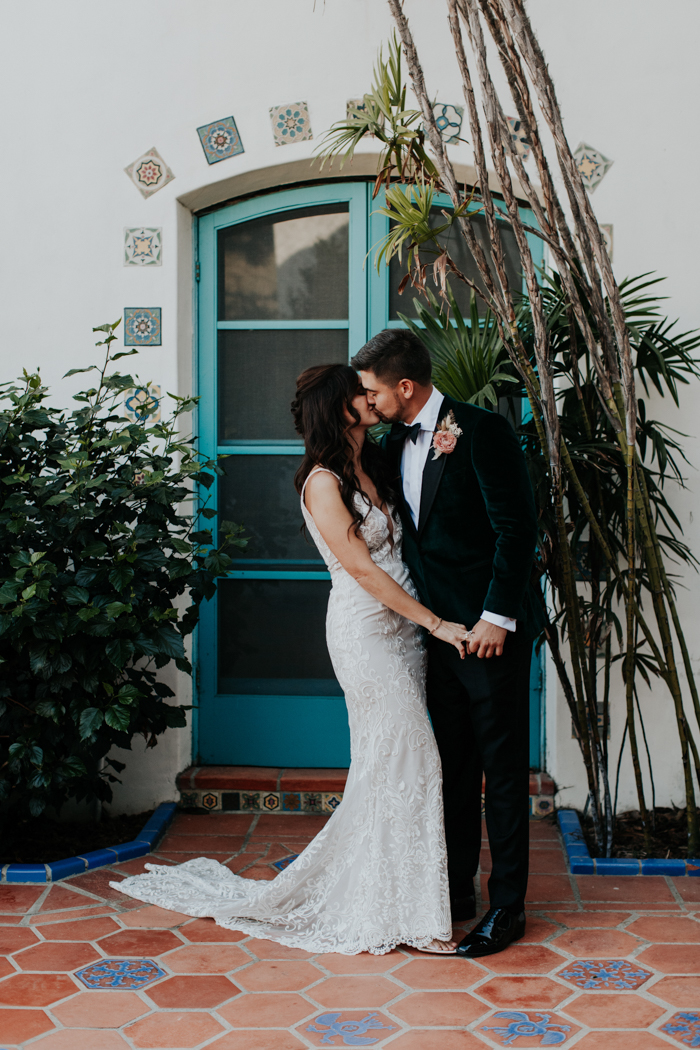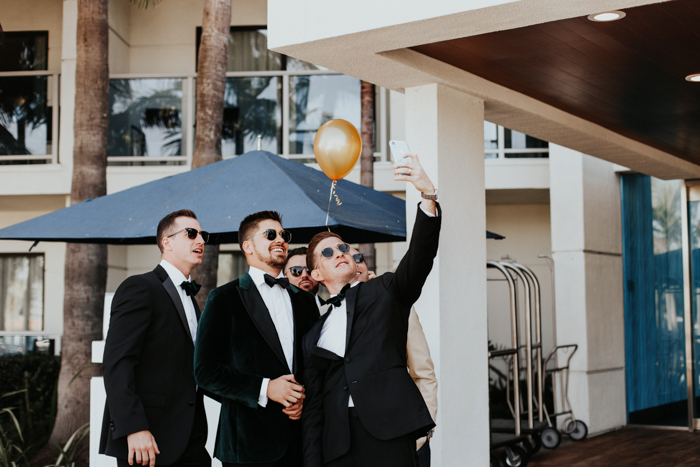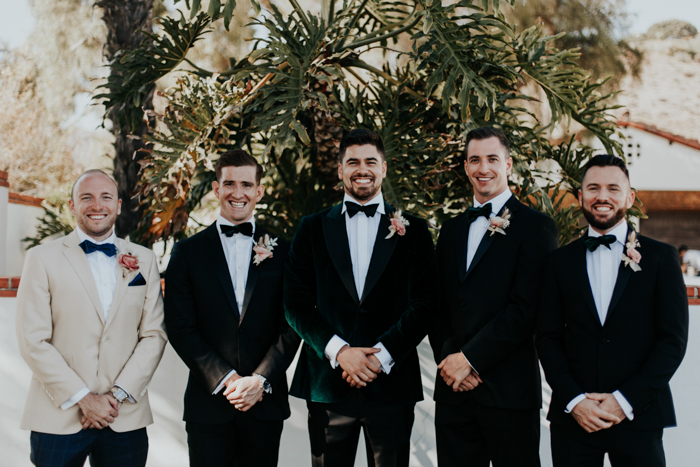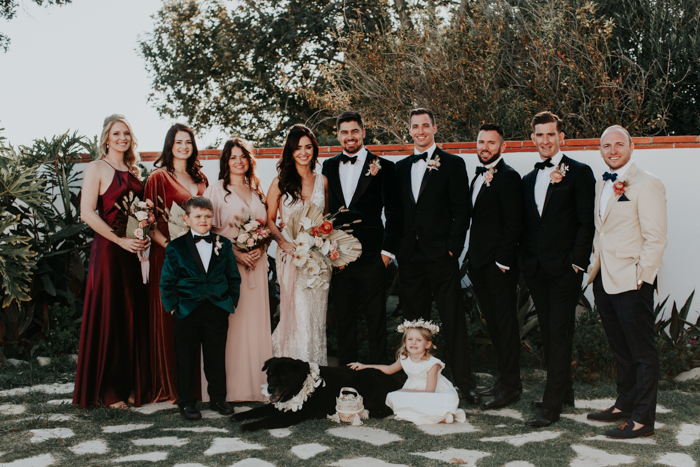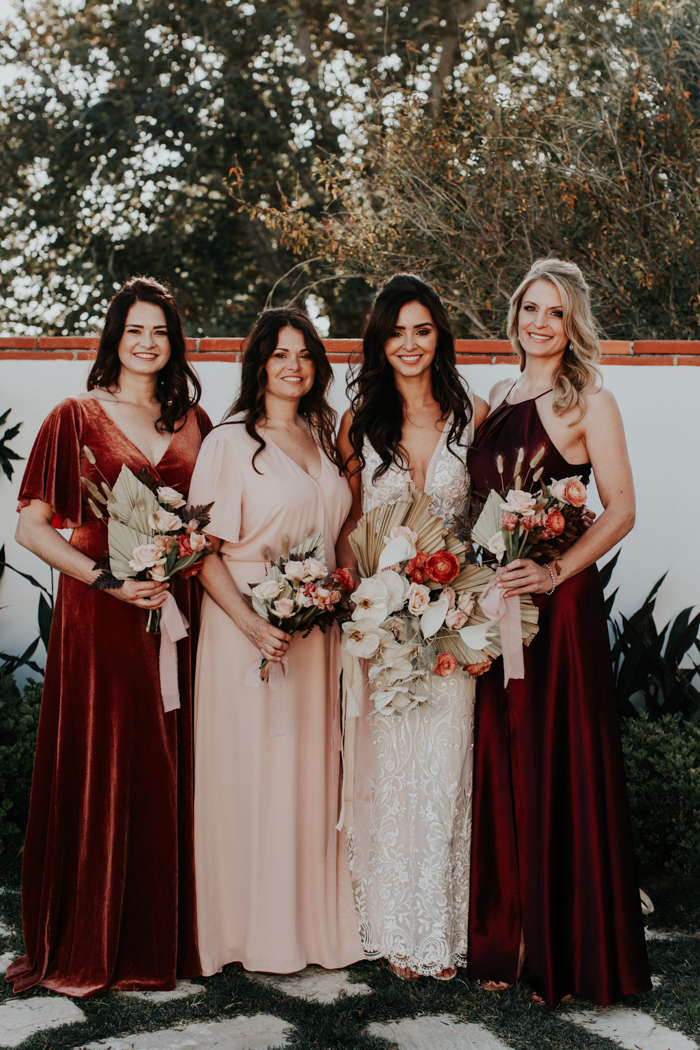 Shop Similar Styles: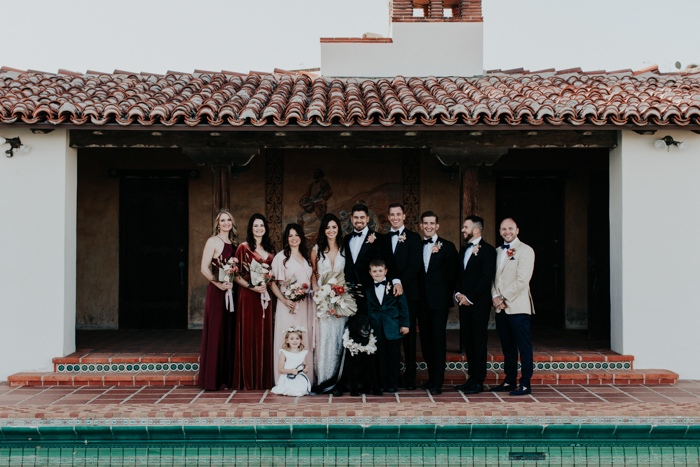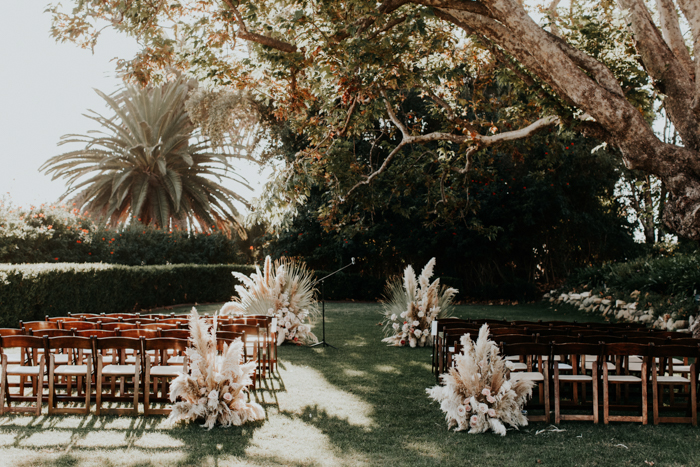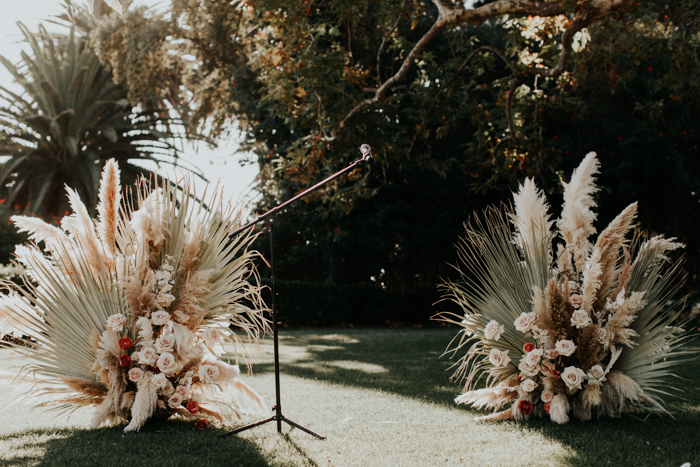 Of the Flowers set the stage for our dreamy Malibu wedding at Adamson House, and Felisa was so sweet to work with.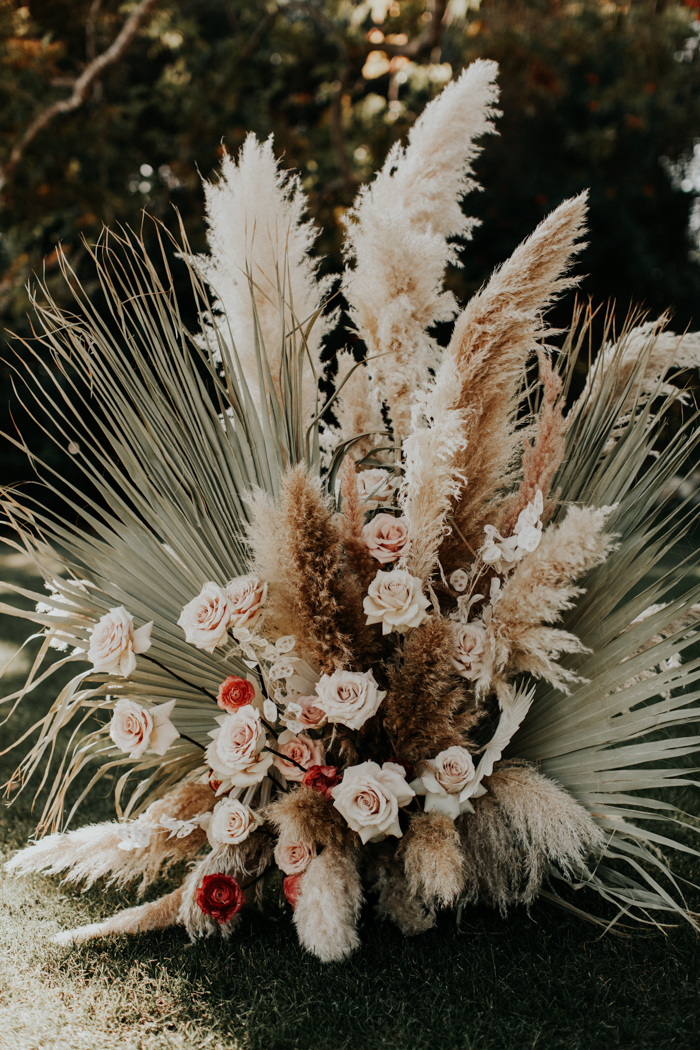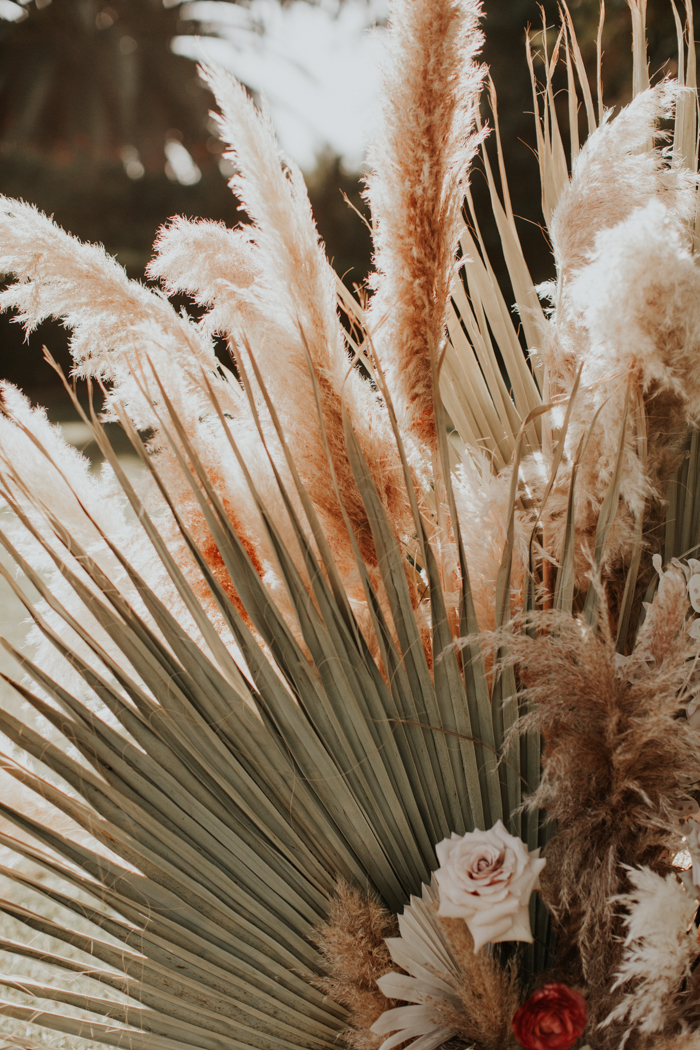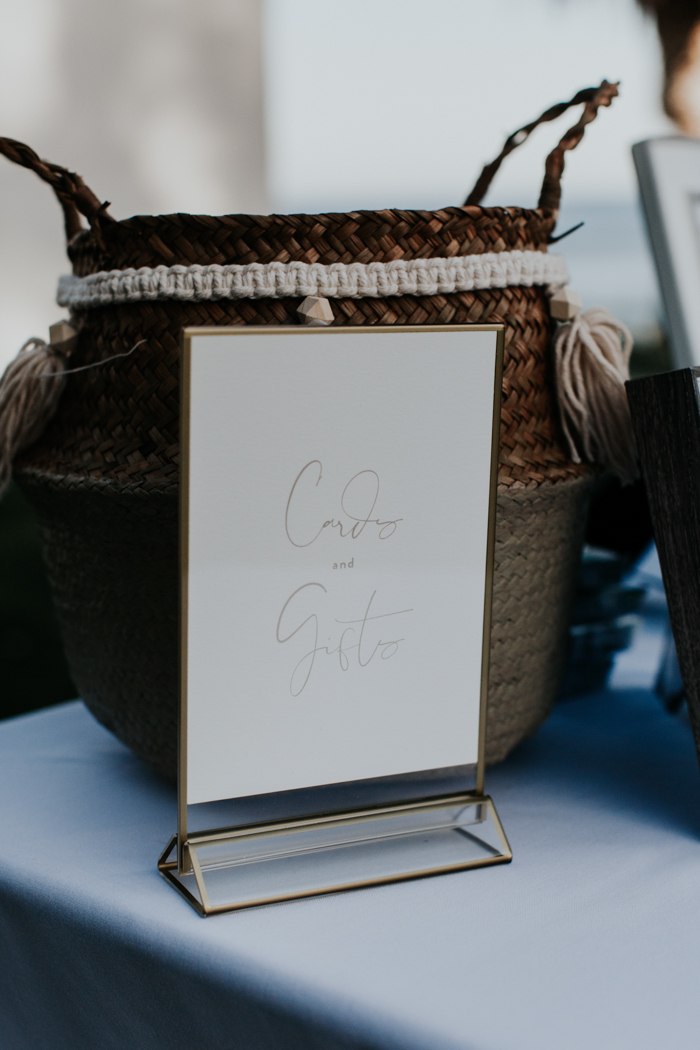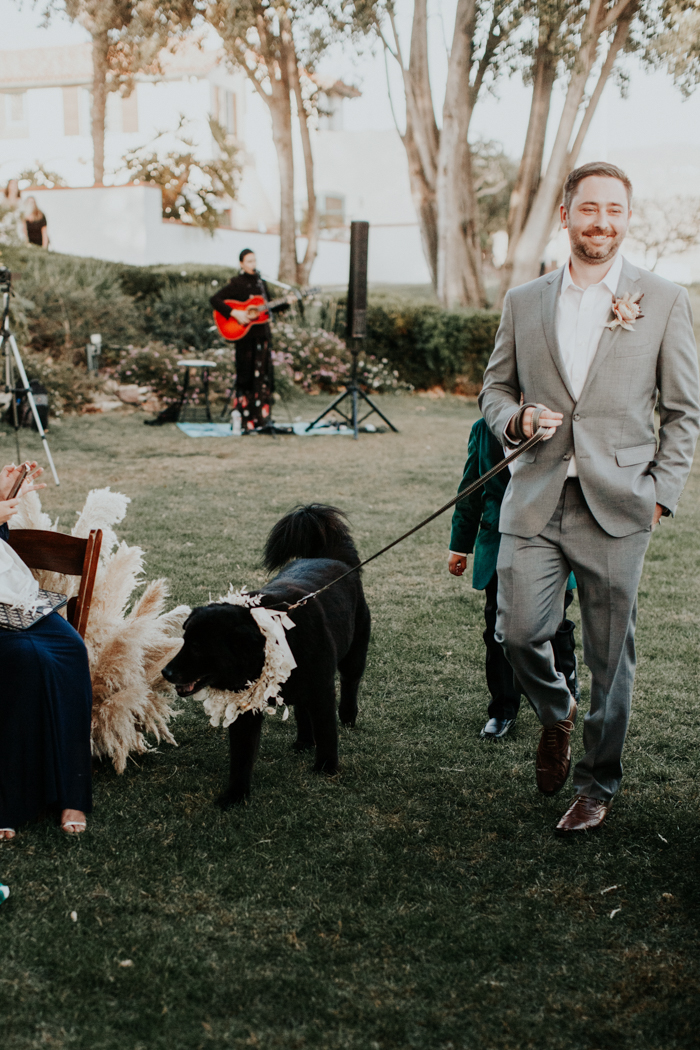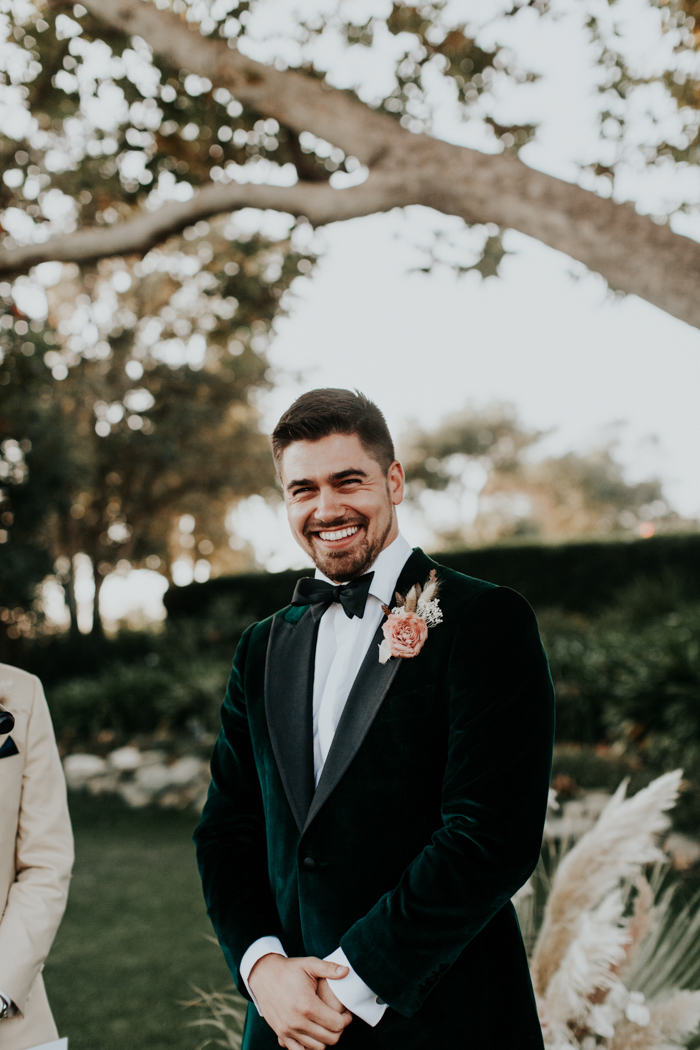 We wanted our wedding to feel like our guests could share in our story and become part of it. It started with me walking down the aisle to Part of Your World from the Little Mermaid, our karaoke song from the first night we met and our friend officiated by telling the story of how we found each other when he was living in London and I was in LA. From there, the night just melted into a dream of cozy Malibu sea air and lots of tequila and dancing!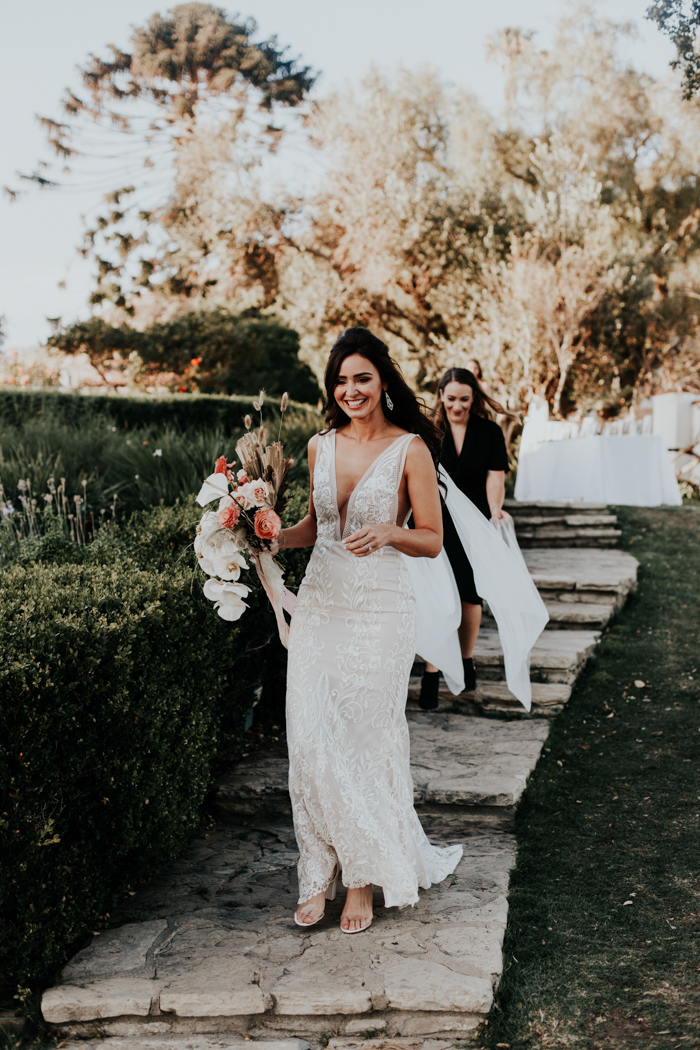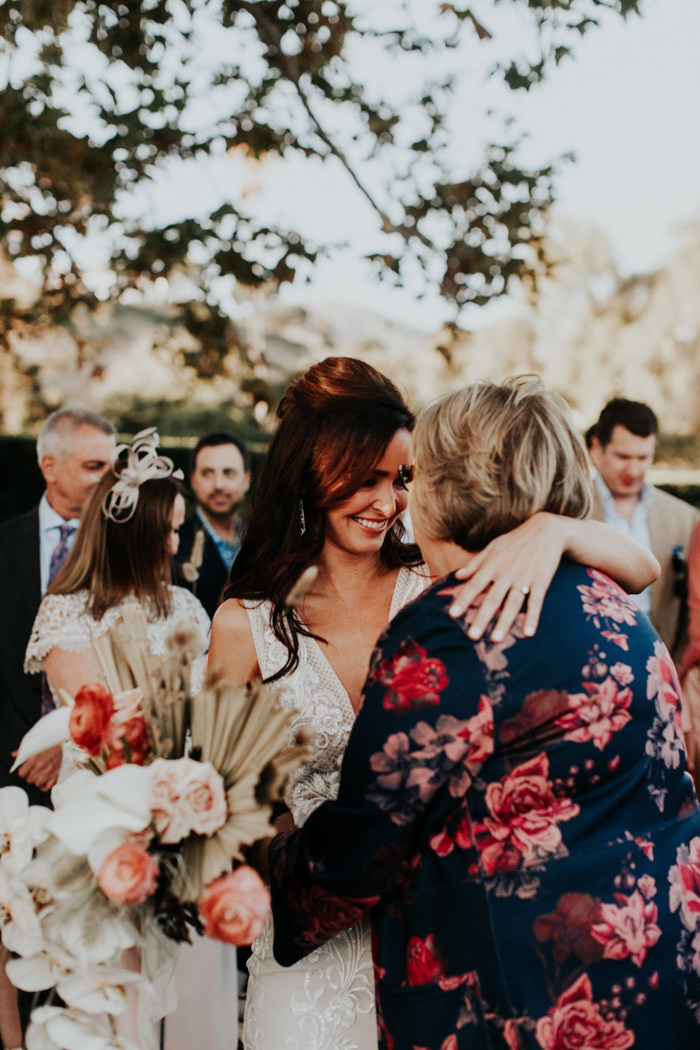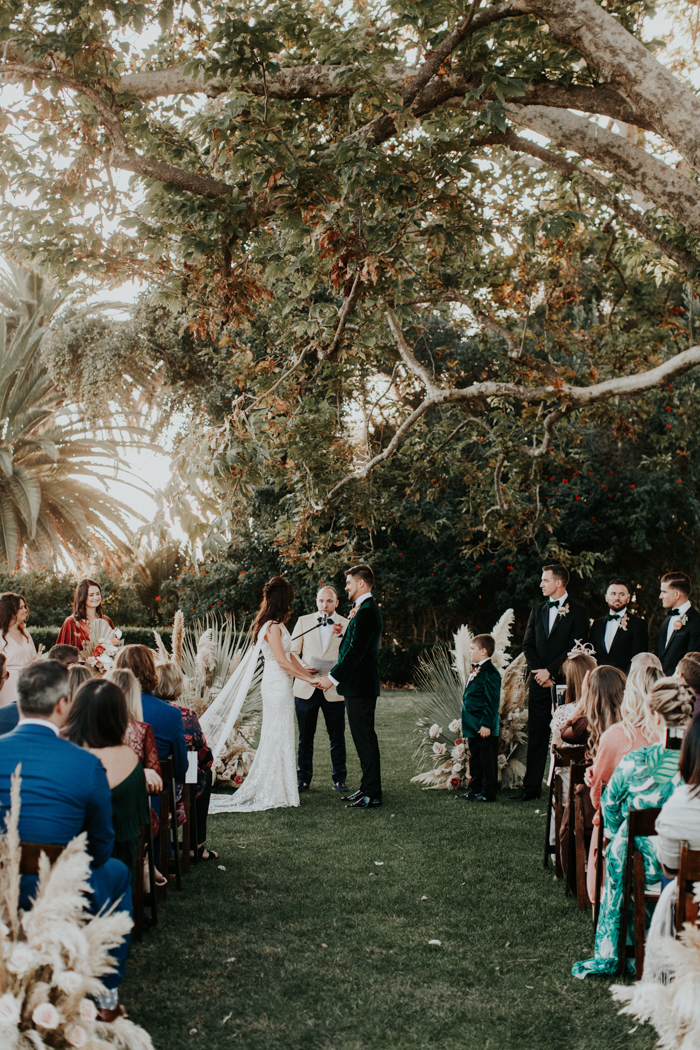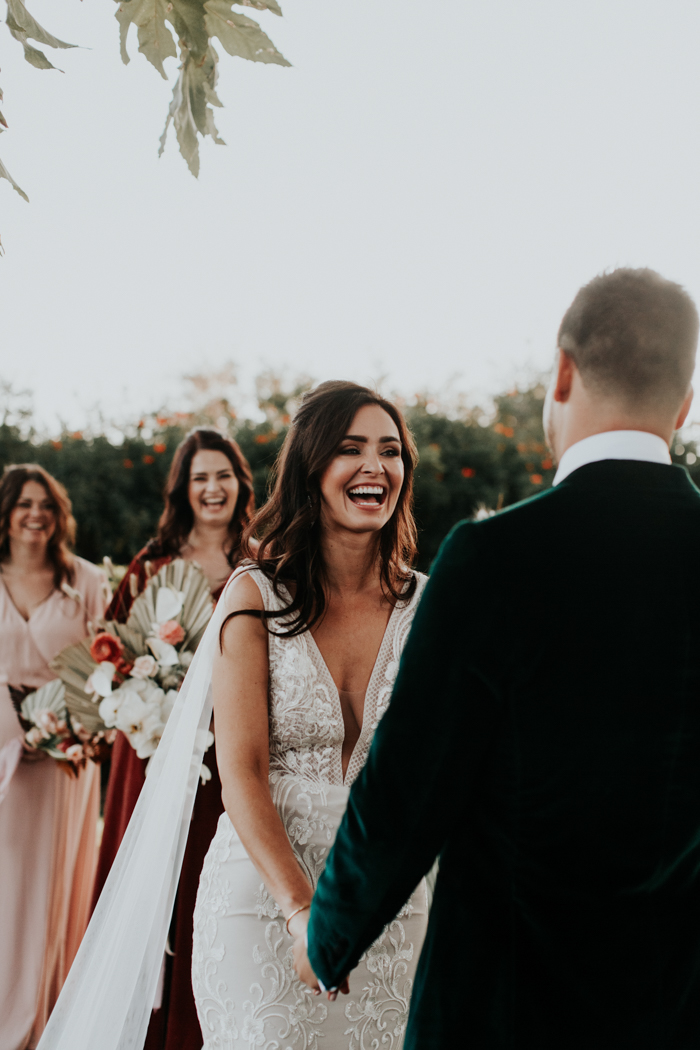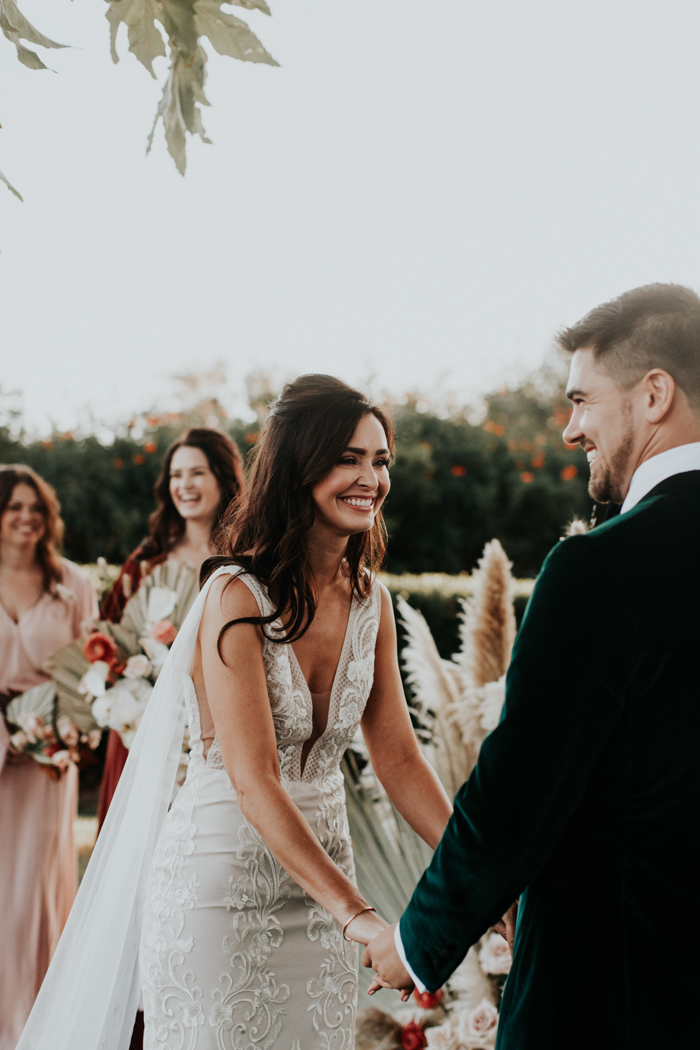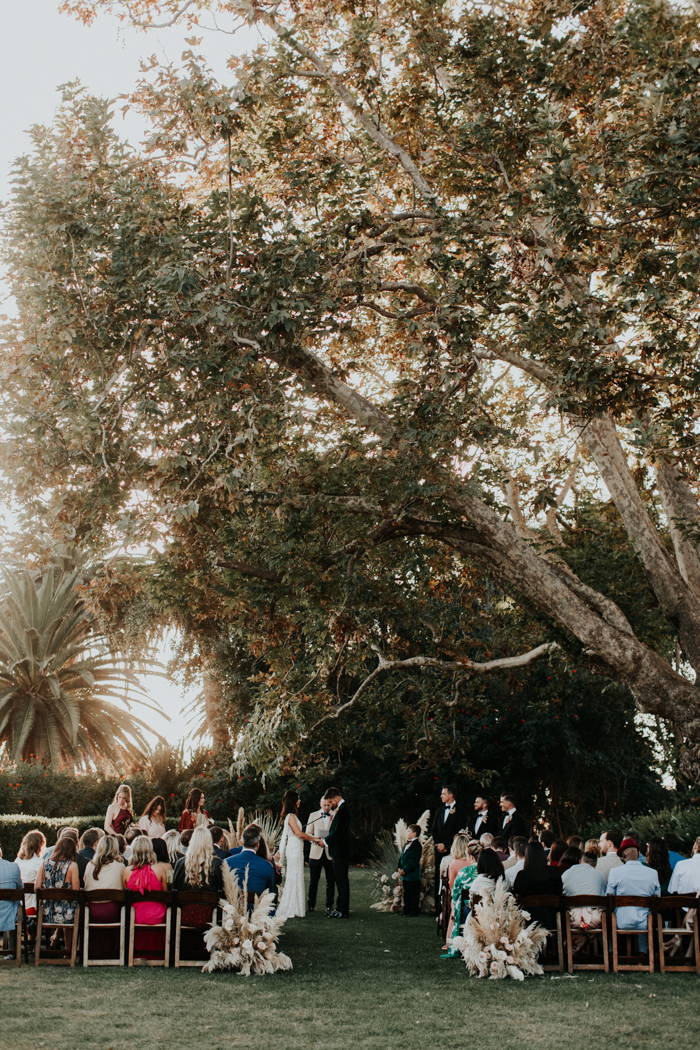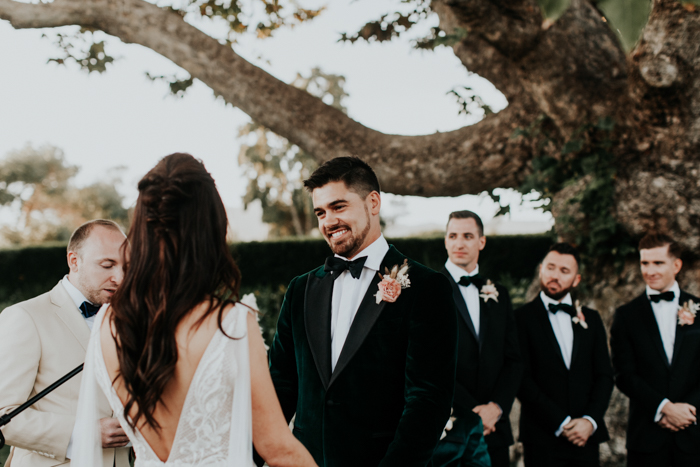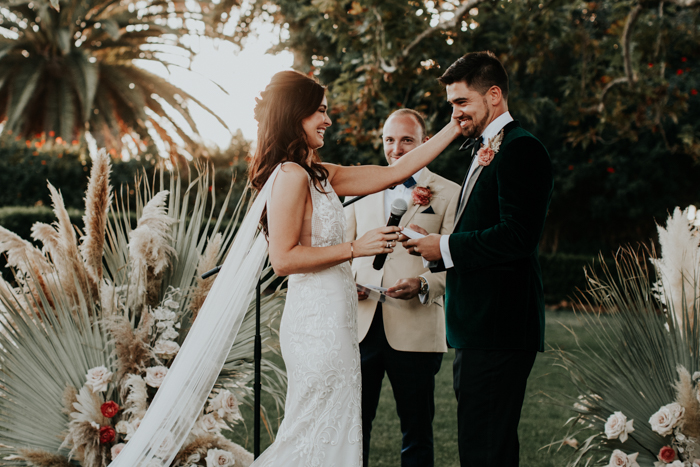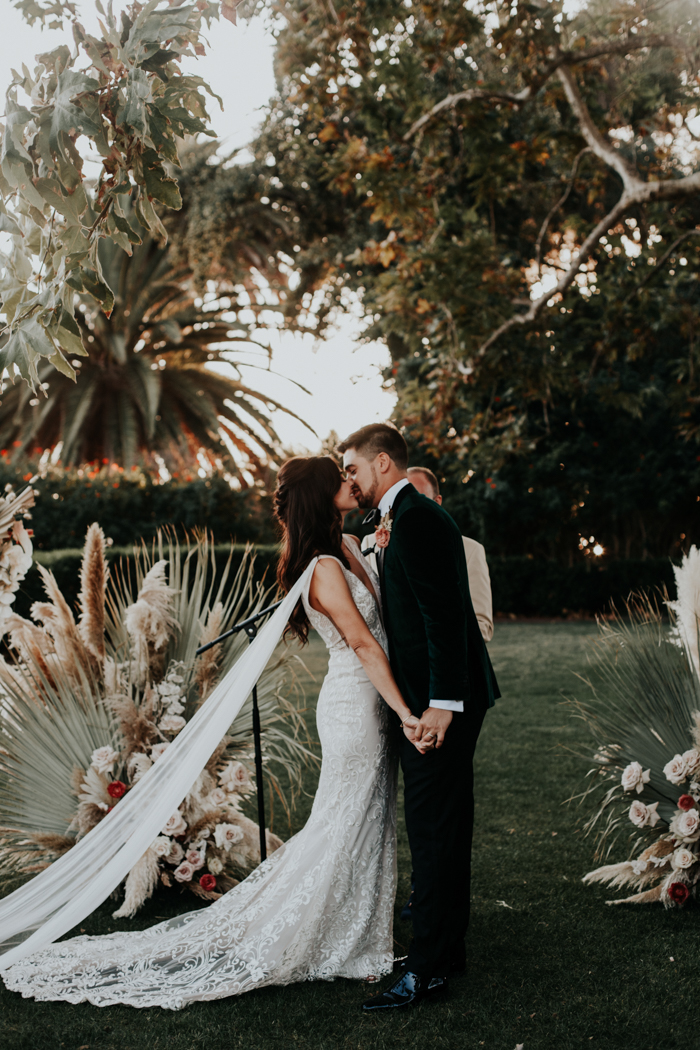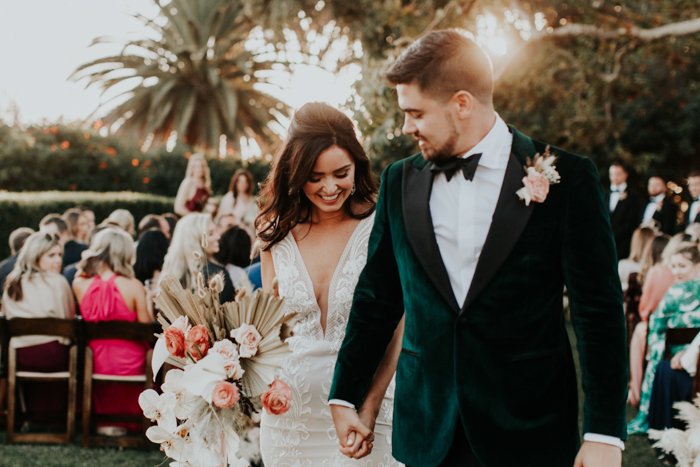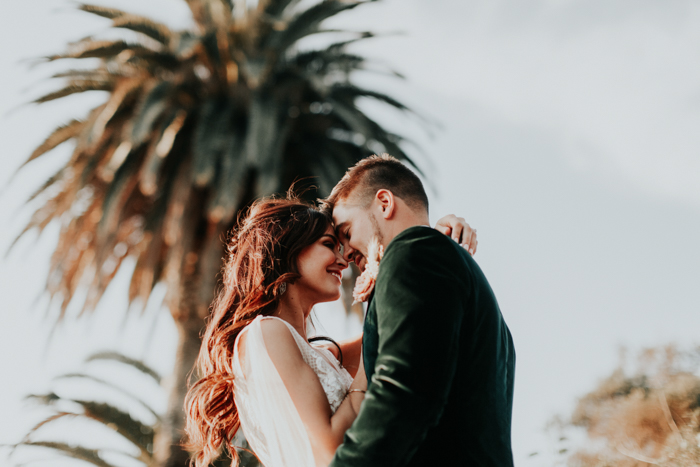 Wedding planning advice from the couple: Go for it! We had an idea of what we wanted and our budget never matched it. We decided what our non negotiables were and we were fine with spending more on these items. Then we skimmed on other items that weren't as important to us. Will anyone really remember your chairs, napkins and plates? In the end, we got everything we wanted and were happy we went over budget. It's worth it!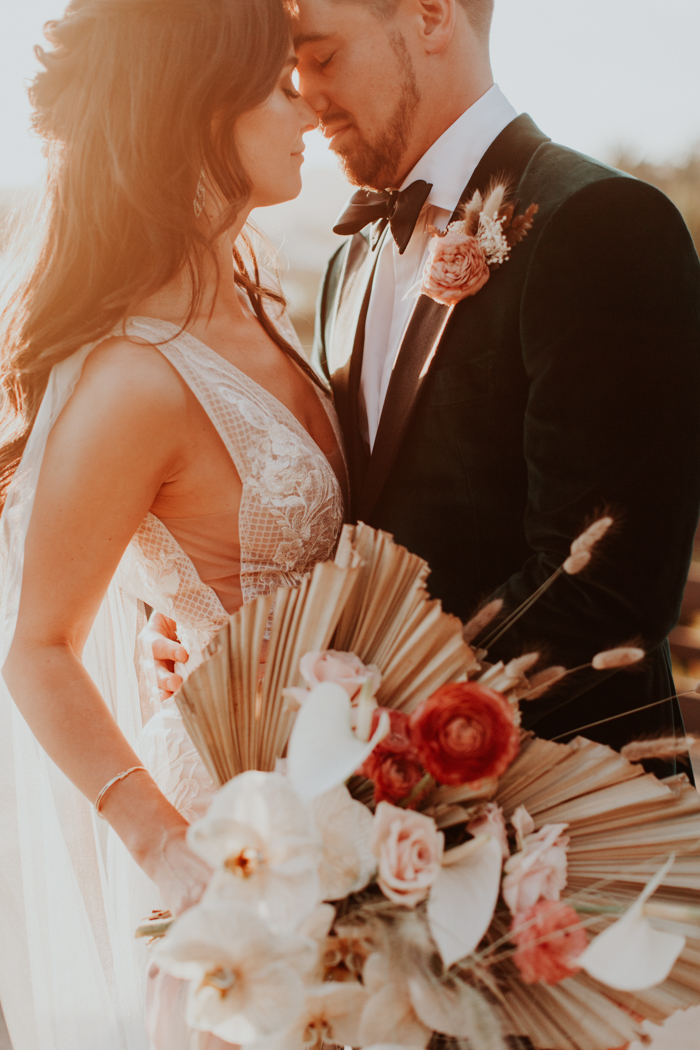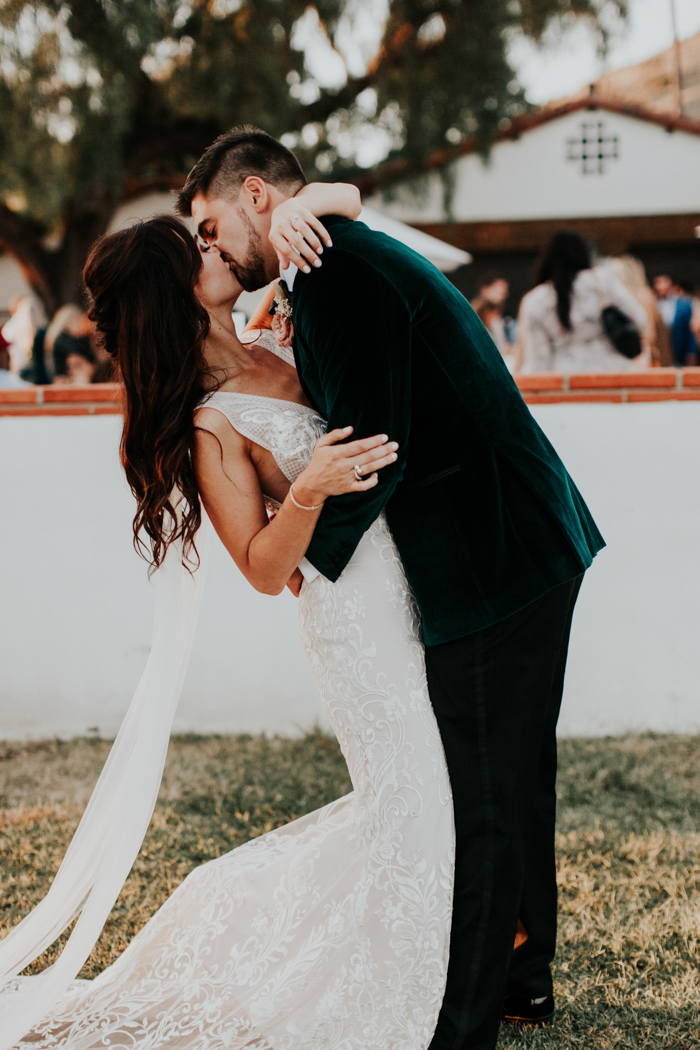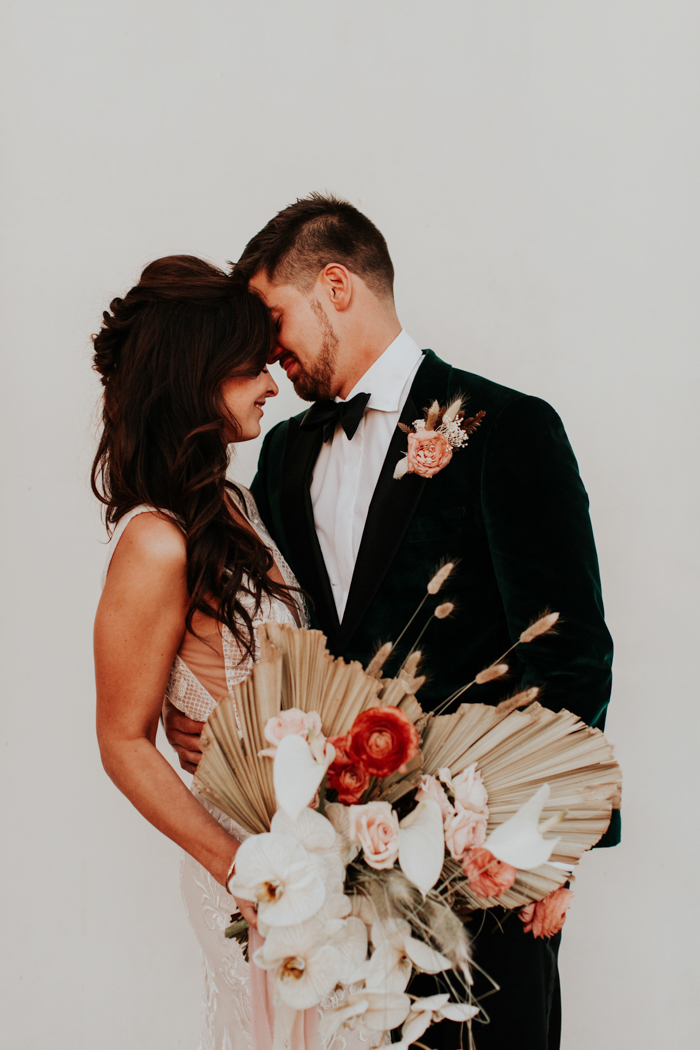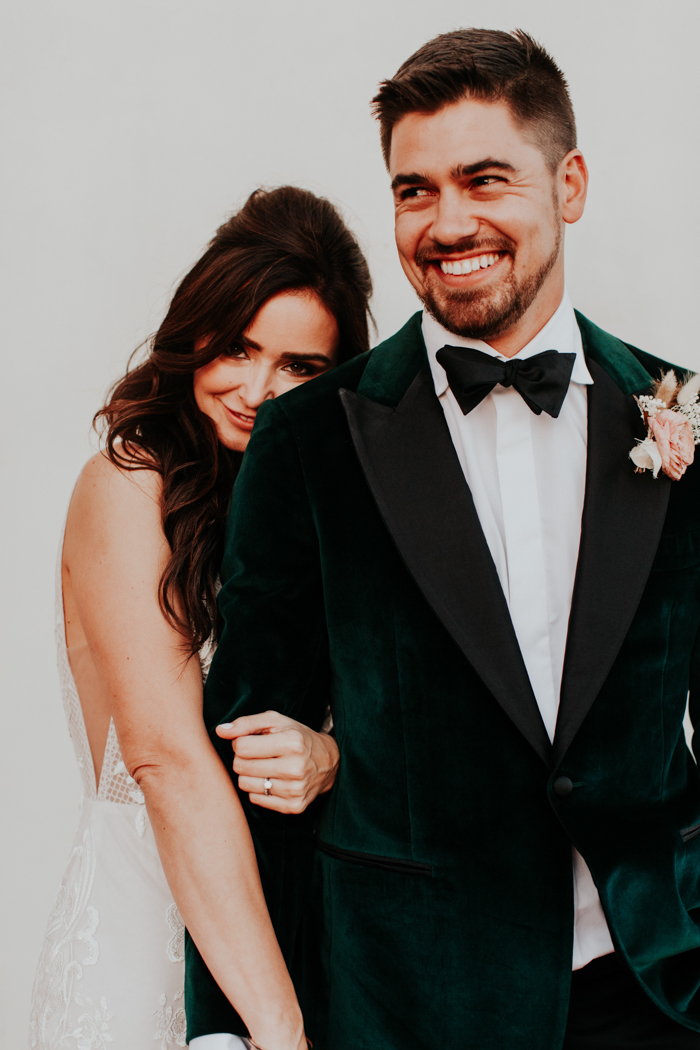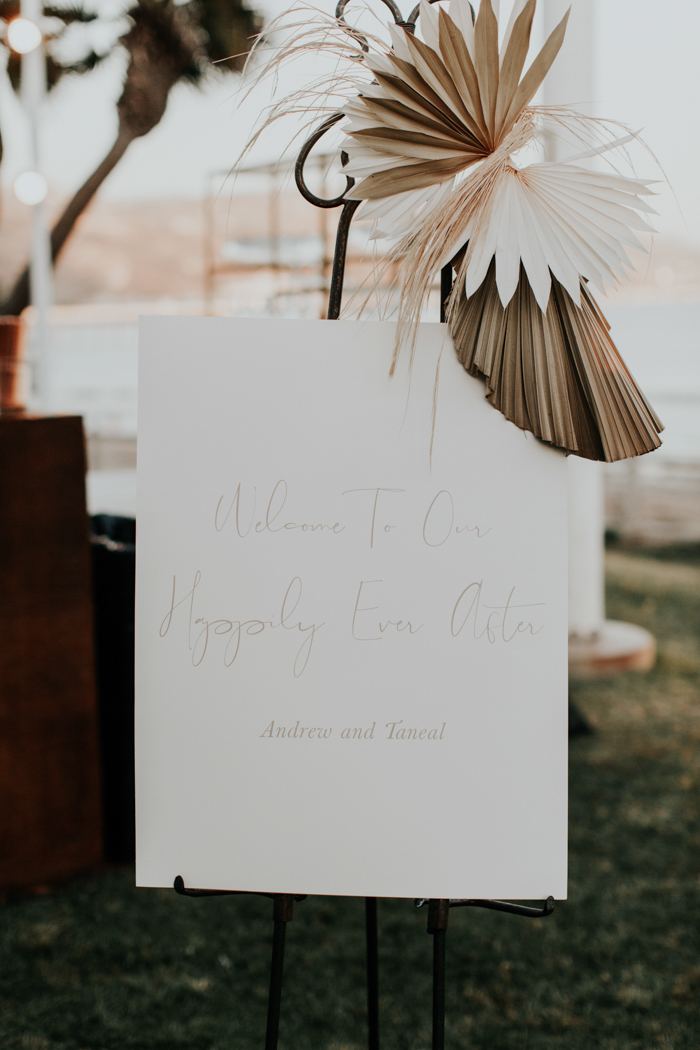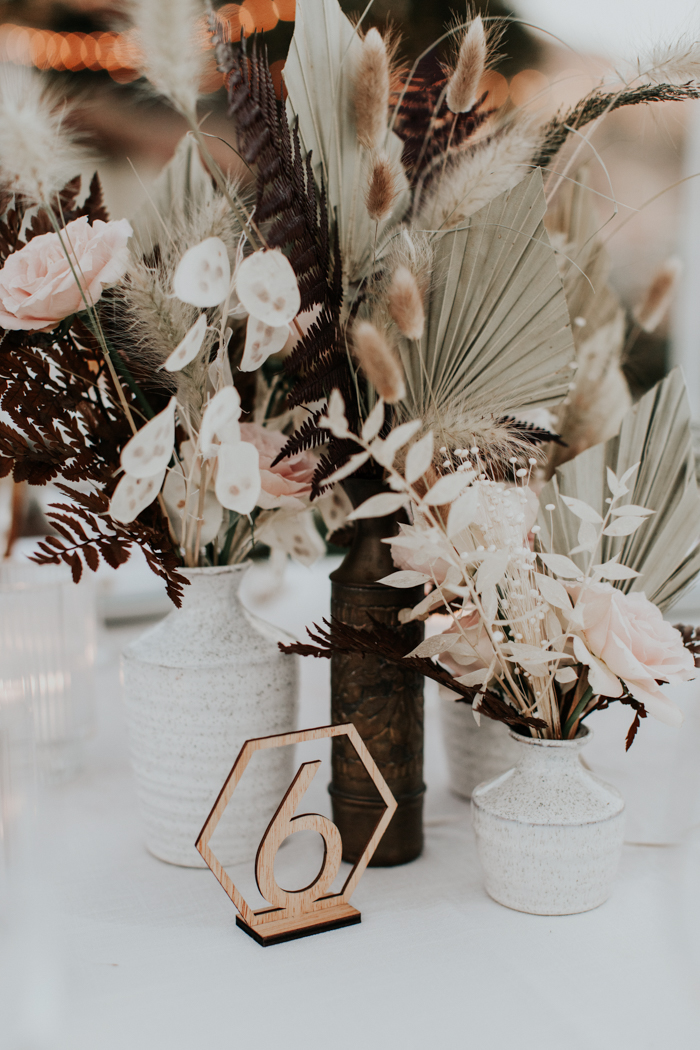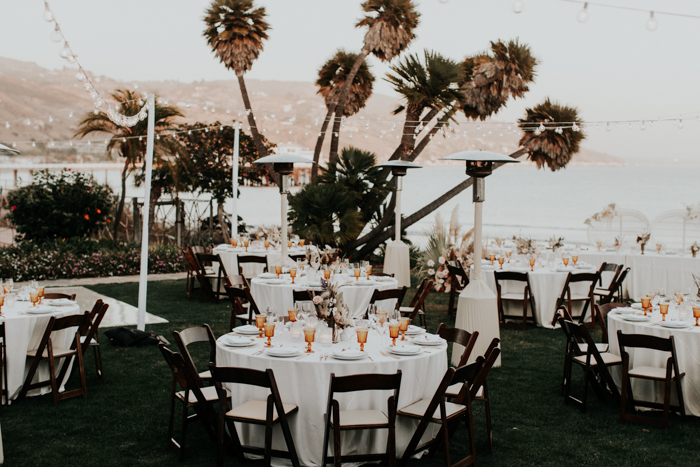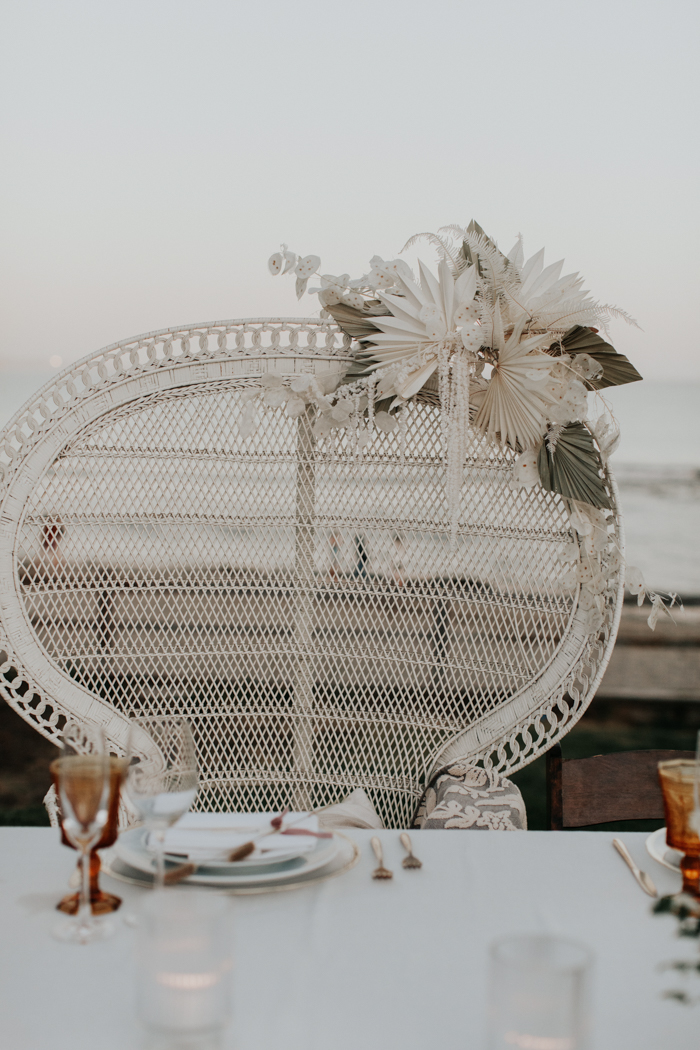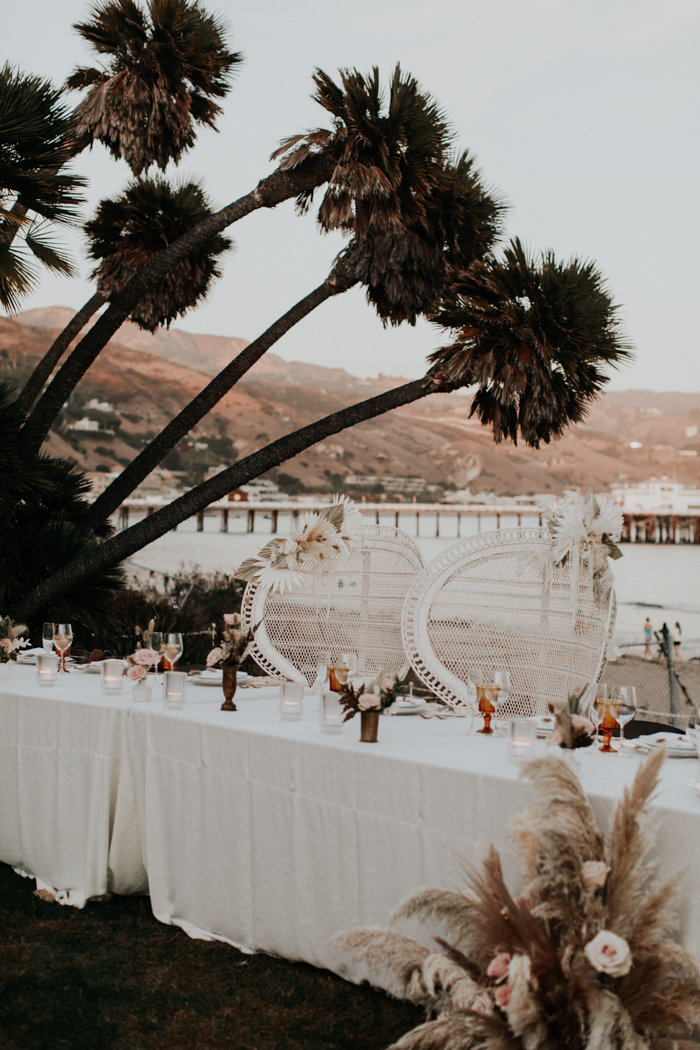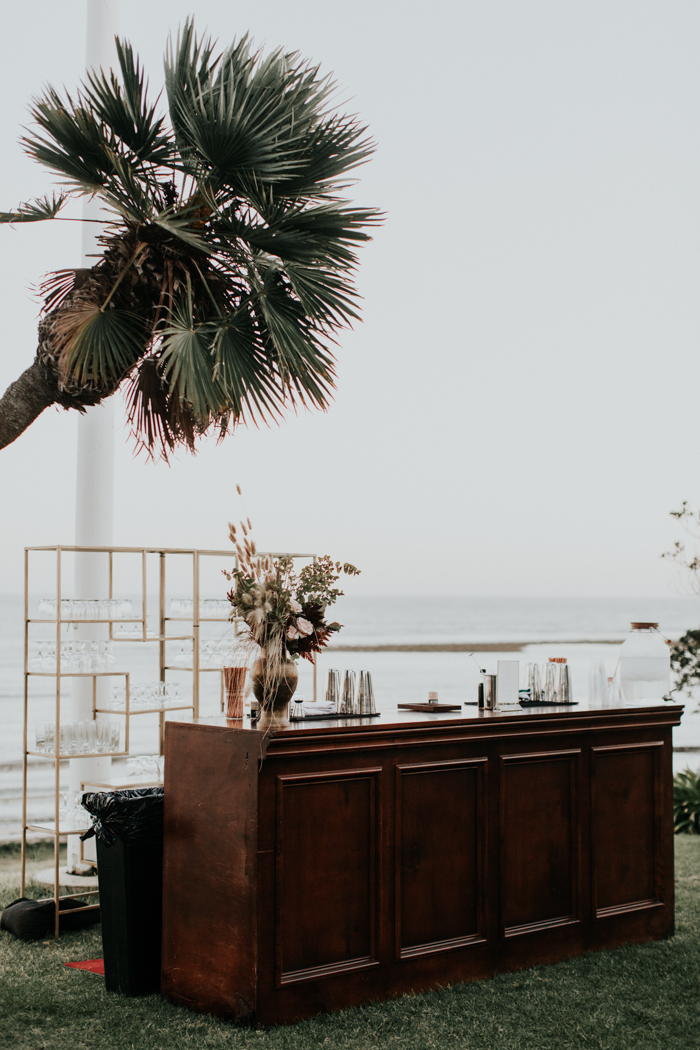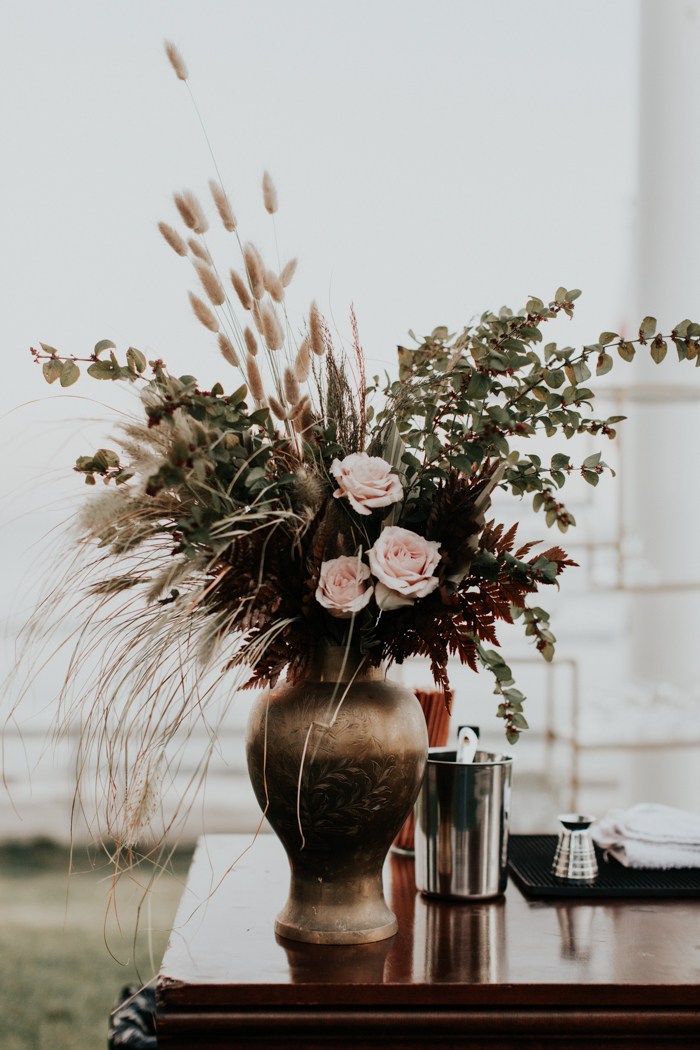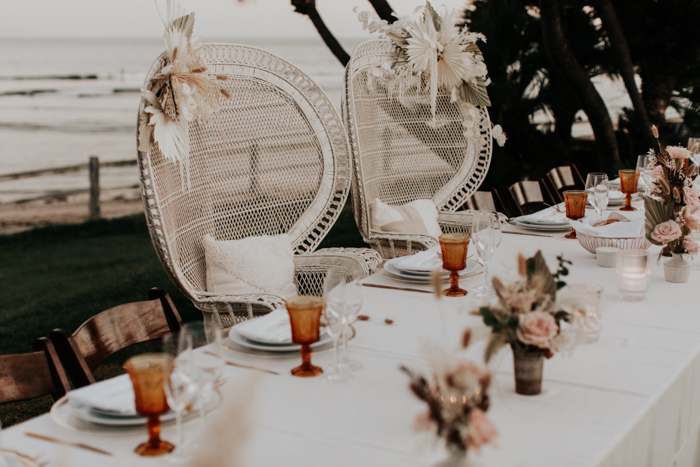 The biggest surprise for everyone else was changing into my second dress. I had shared photos of my ceremony dress with almost everyone before the wedding so I needed to add a little drama to my wedding day style by coming out in the most amazing dress from Chosen by One Day. He had his Bond moment in a green velvet DJ and I had my Beyoncé moment in that dress!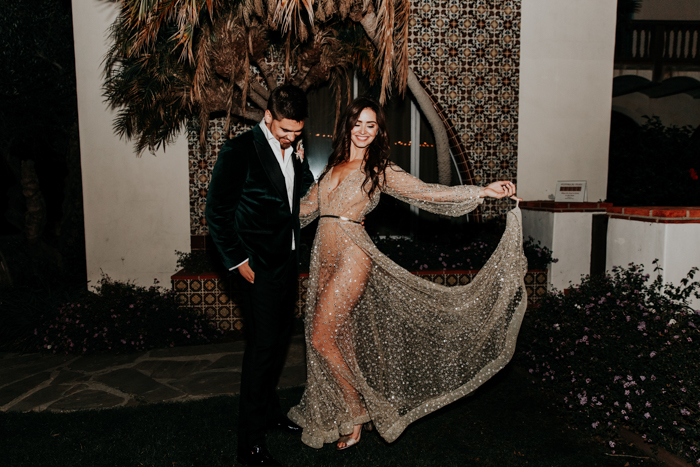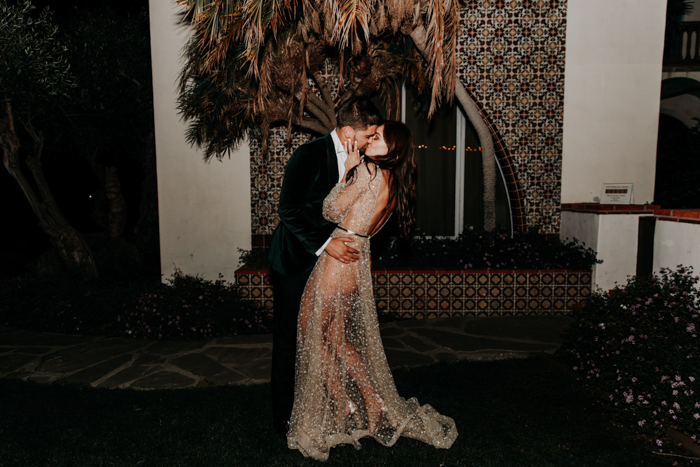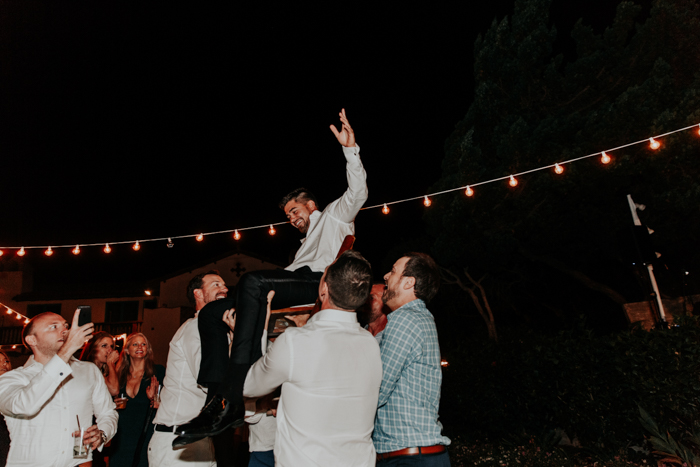 The music was amazing! Our ceremony and cocktail reception were perfectly serenaded by Katie Ferrara and DJ Tessa captured our vibe in song and set the mood from dinner to dancing!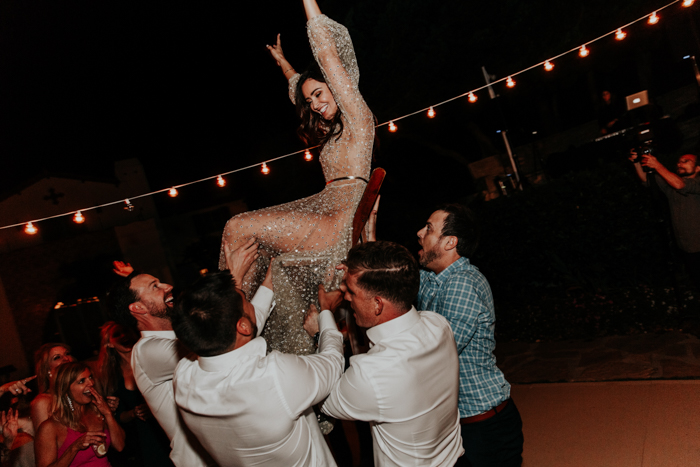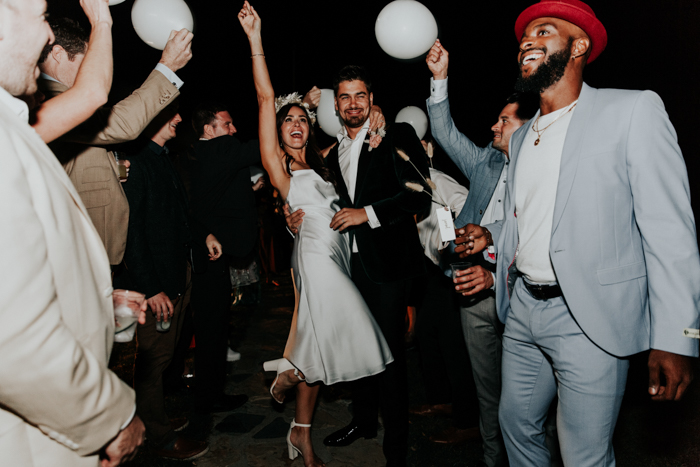 Congratulations, Taneal and Andrew, and many thanks to Alexandra Wallace for sharing their heartfelt Adamson House wedding with Junebug! Wanting to keep the party going with awesome music like this couple? This wedding reception playlist is guaranteed to get your guests on the dance floor!