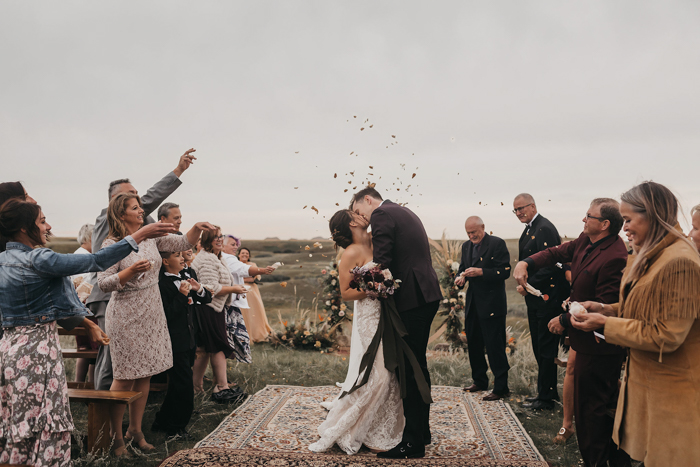 When the bride is also the stylist, you know the day is going to be amazing! Rebekah and Payton's Calgary farm wedding was inspired by the style of Morocco with hues of rust, plum, and blush. We're absolutely in love with all of the small details that really pulled this day together — like the most adorable monogram Lark & Ives pin that Rebekah wore on her denim jacket after the ceremony! If you're into that rustic boho chic style, you're sure to swoon over every photo Kadie Hummel Photography beautifully captured of this day!
The Couple:
Rebekah & Payton
The Wedding:
Private Residence, Alberta, Canada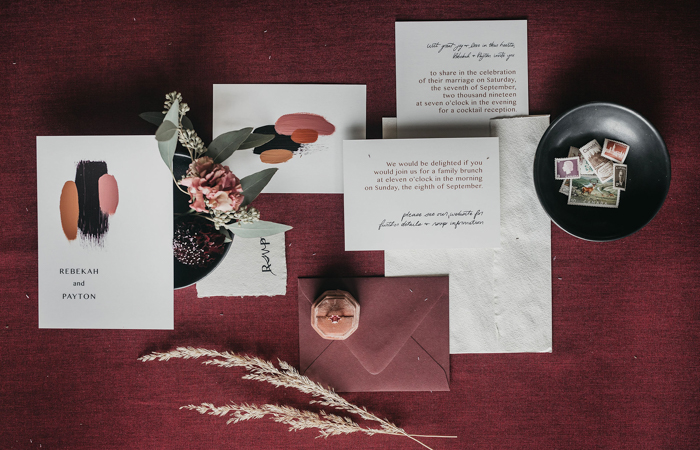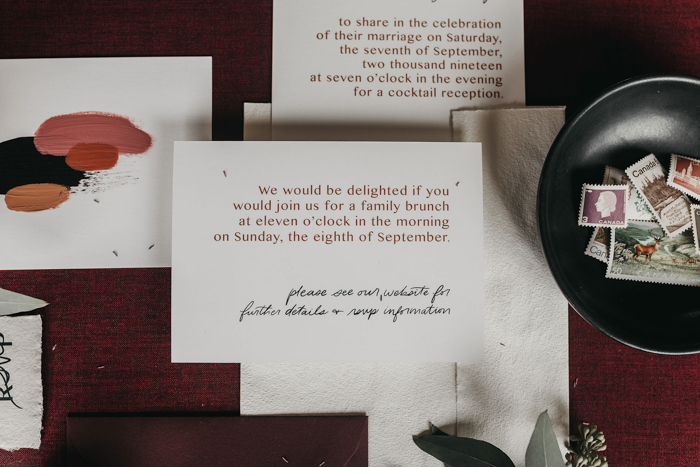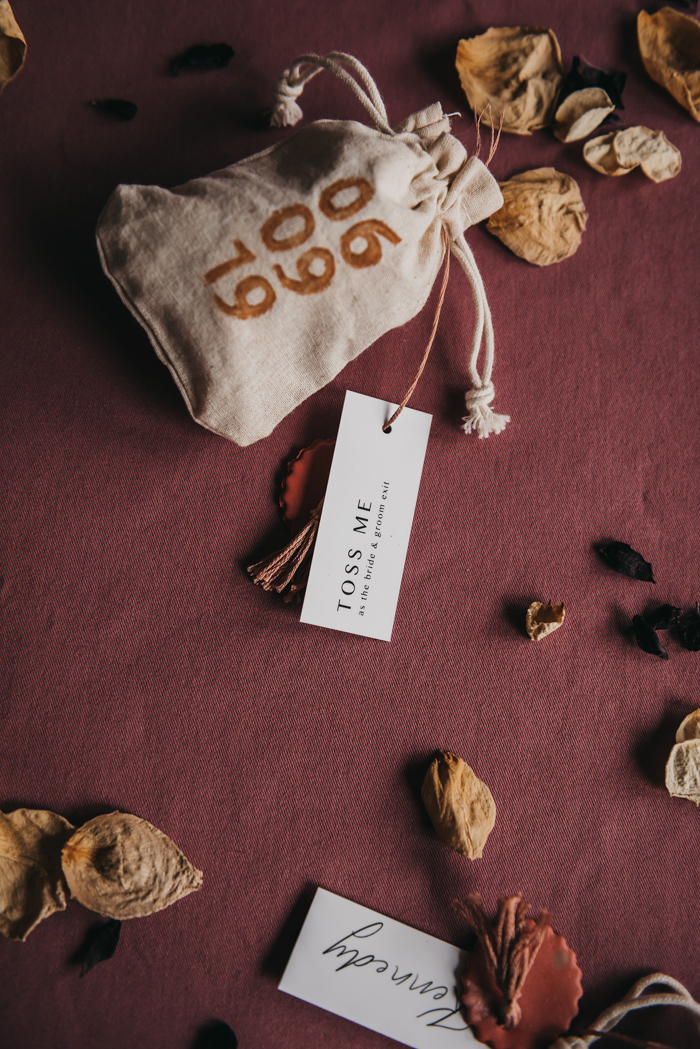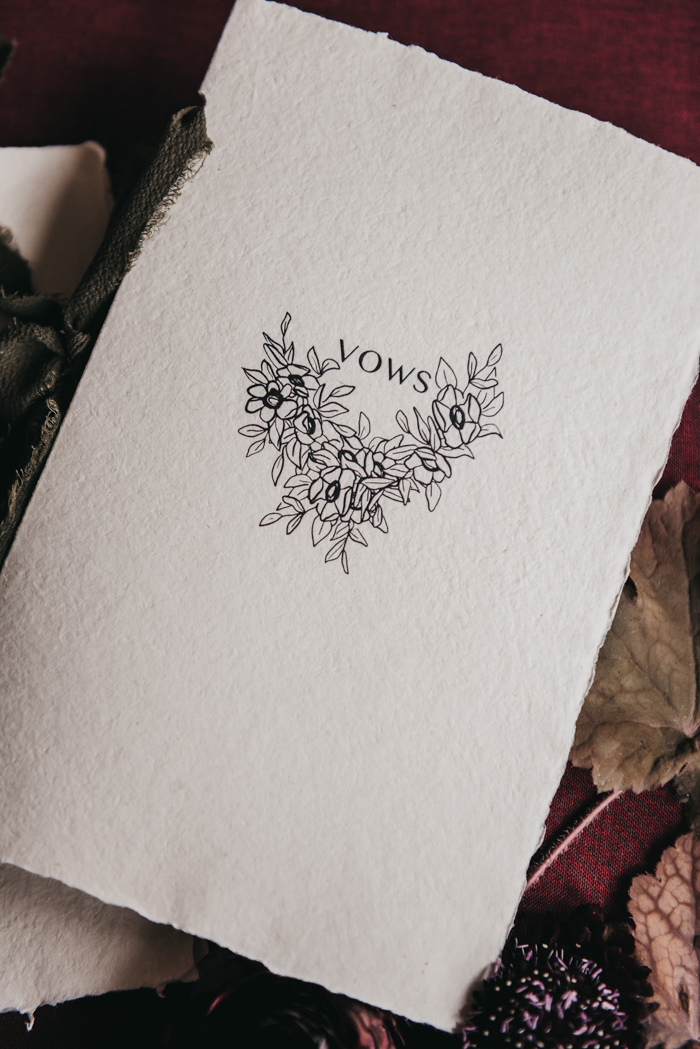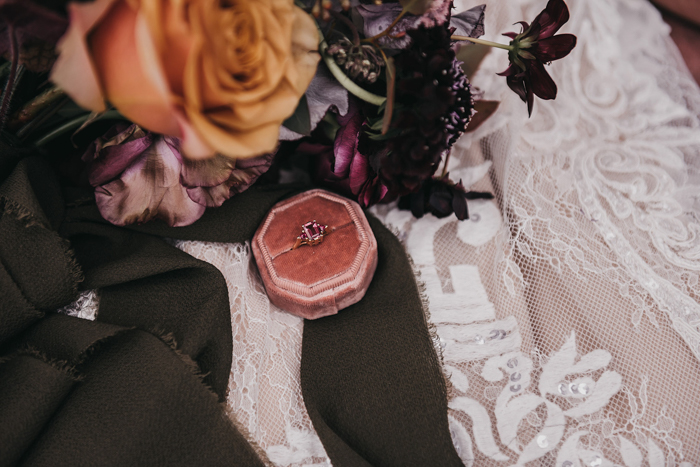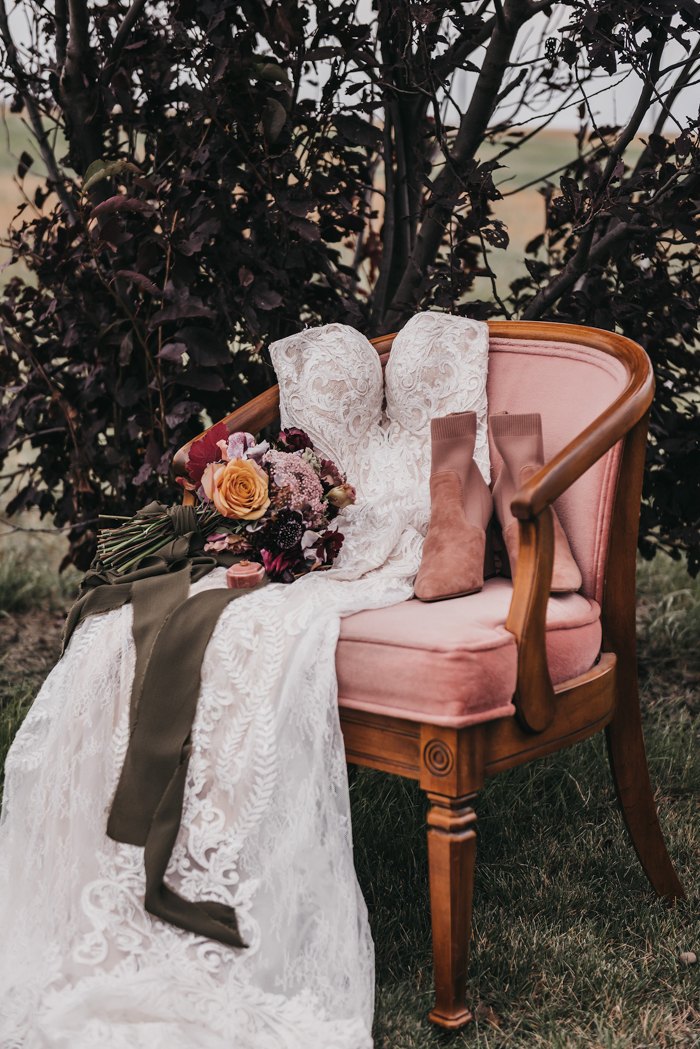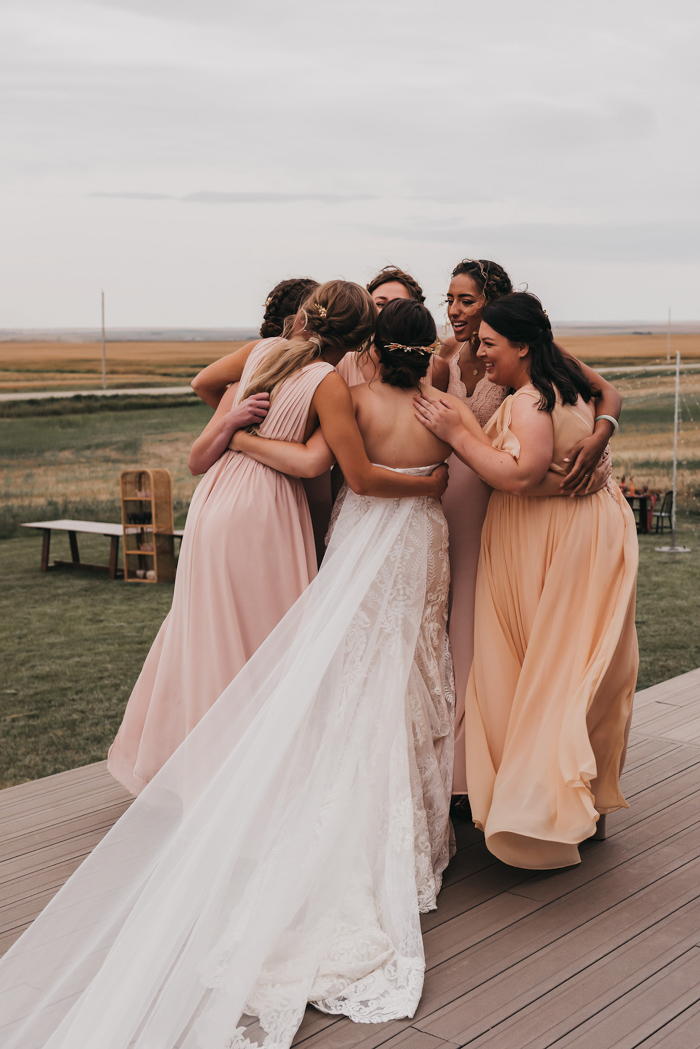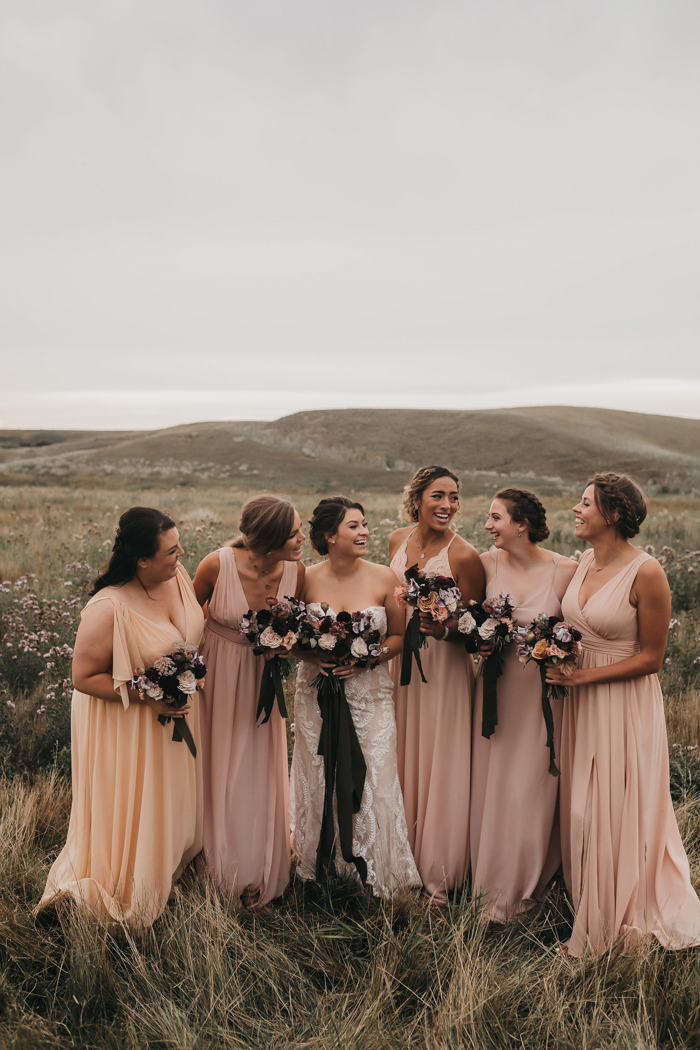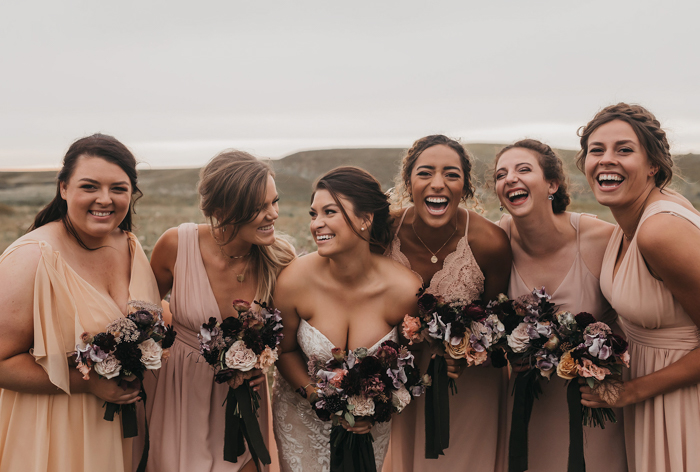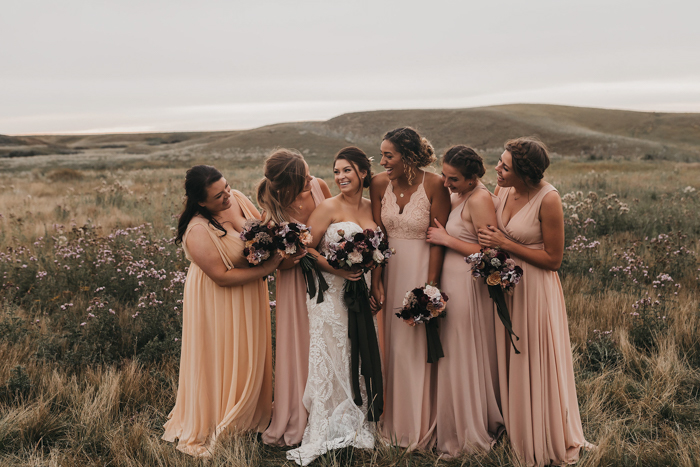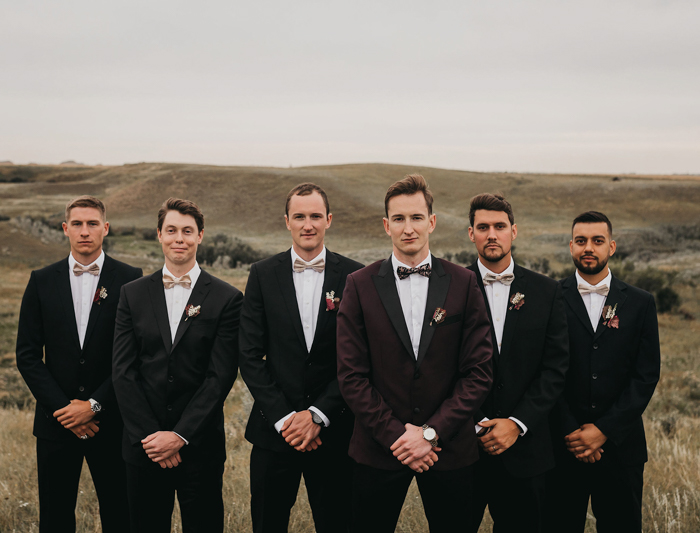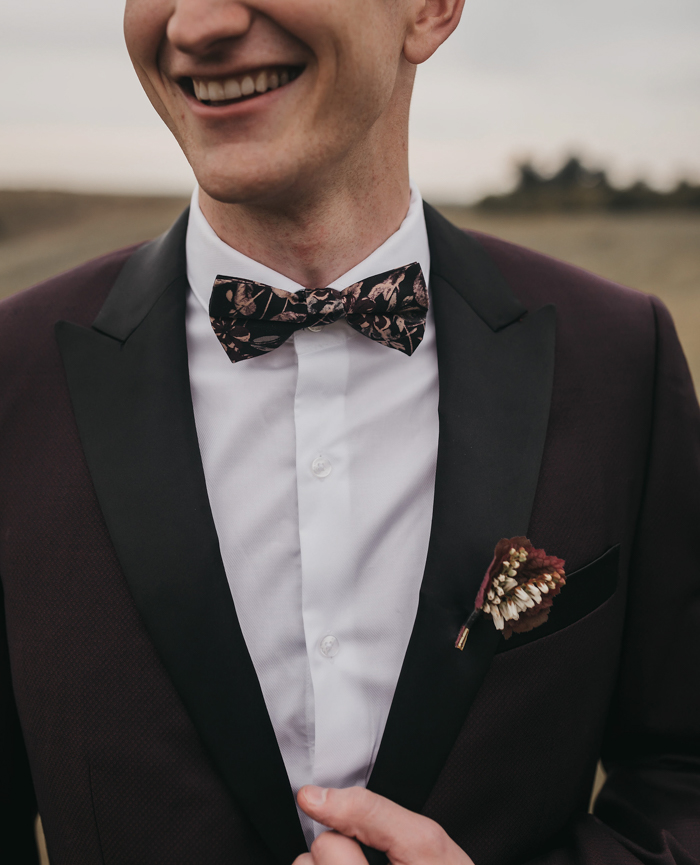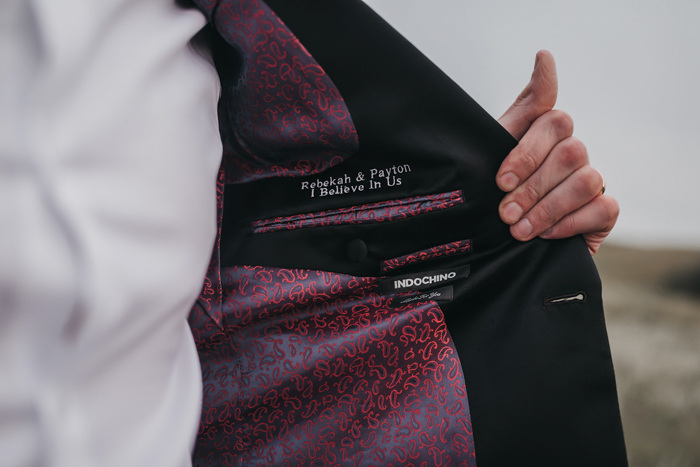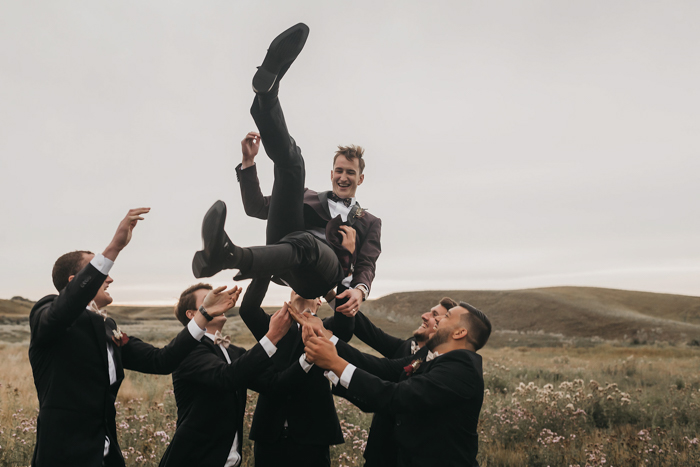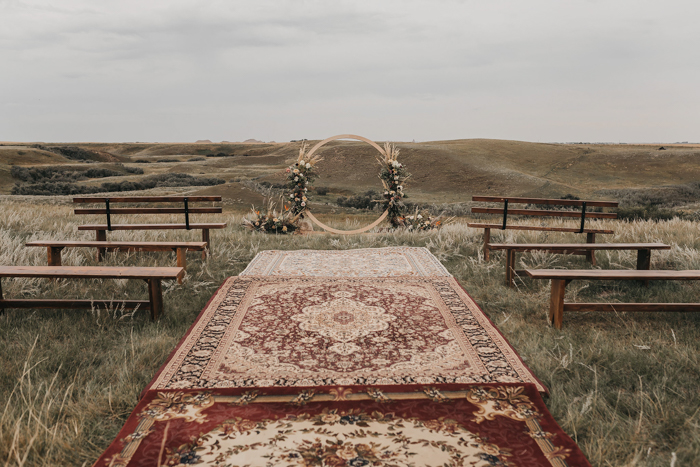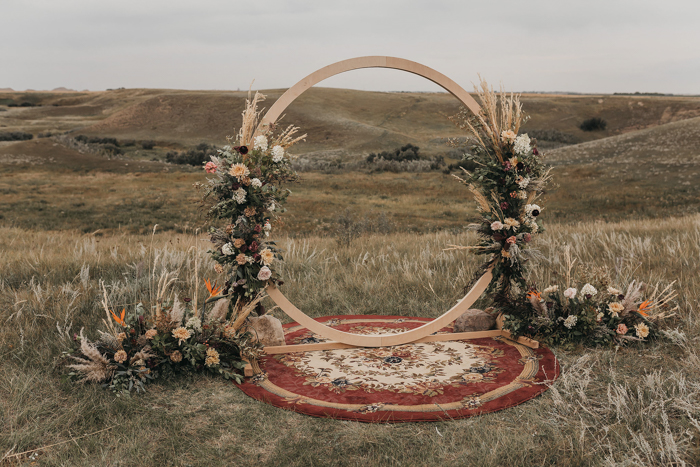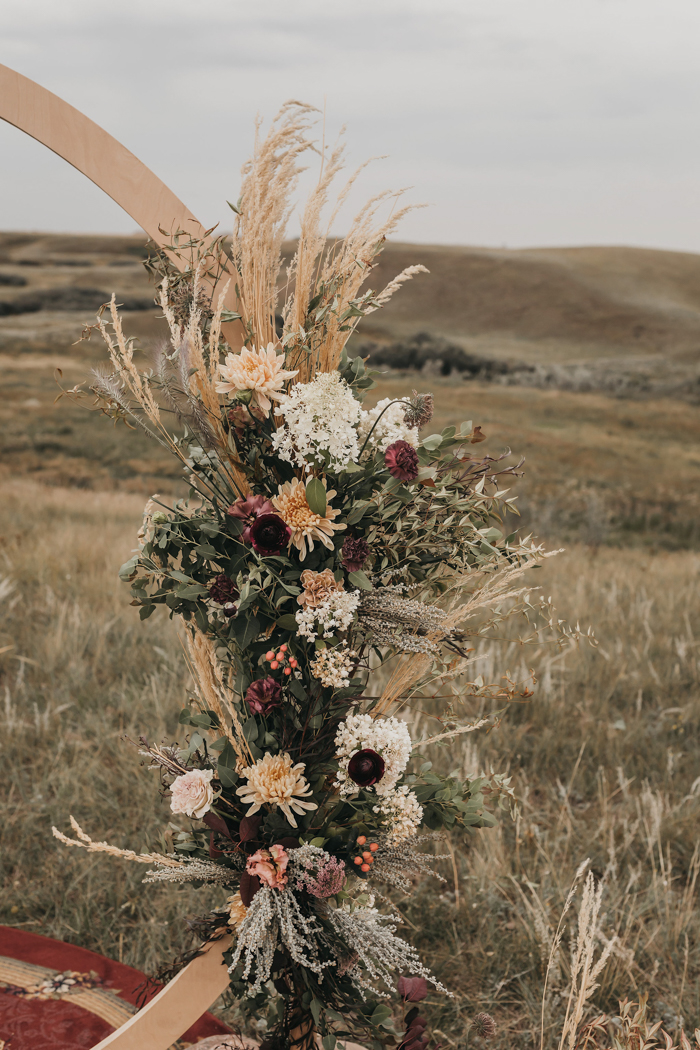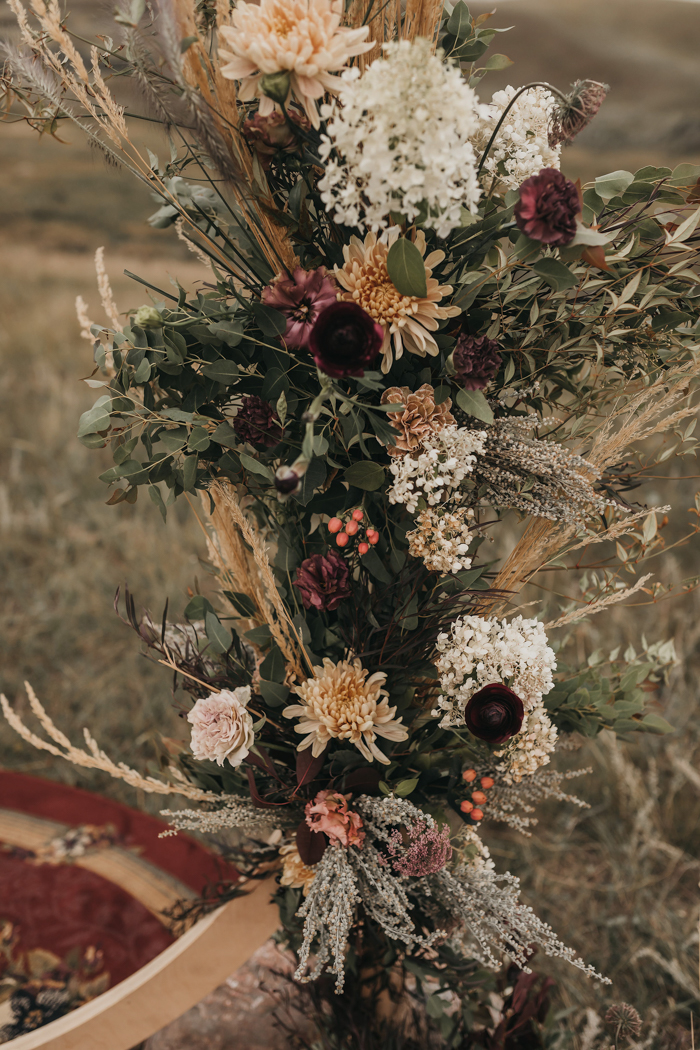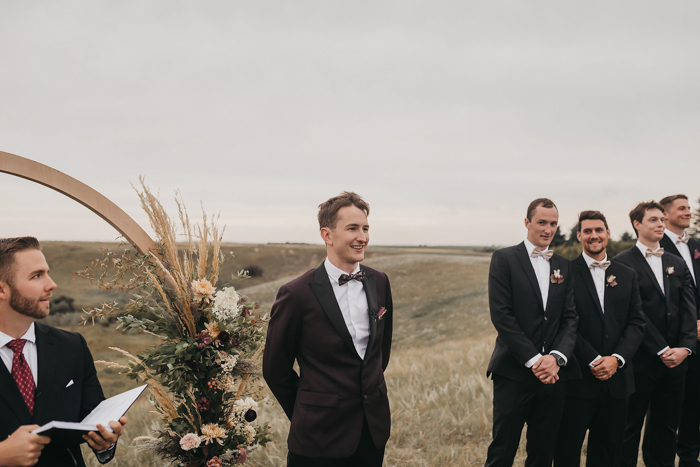 From the groom: The most memorable part of the day, as cliche as it is, was turning around and seeing my beautiful bride walking towards me and thinking I am going to remember this moment for the rest of my life. She spent most of her walk down the aisle looking at her feet because of how nervous she was, but it was still a perfect moment. And made even better when she reached the end of the aisle and we locked eyes and hands.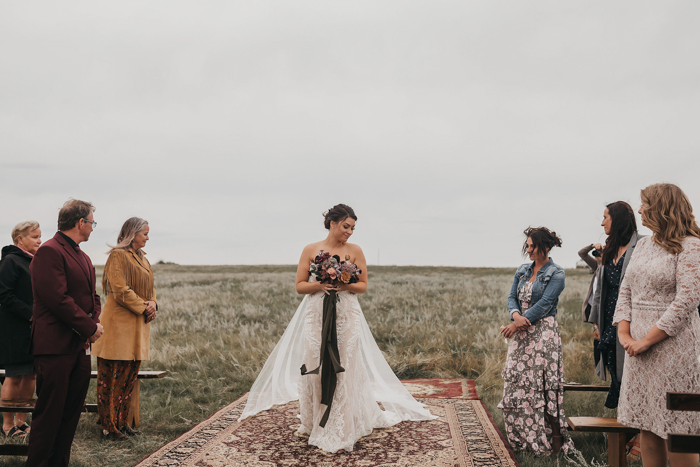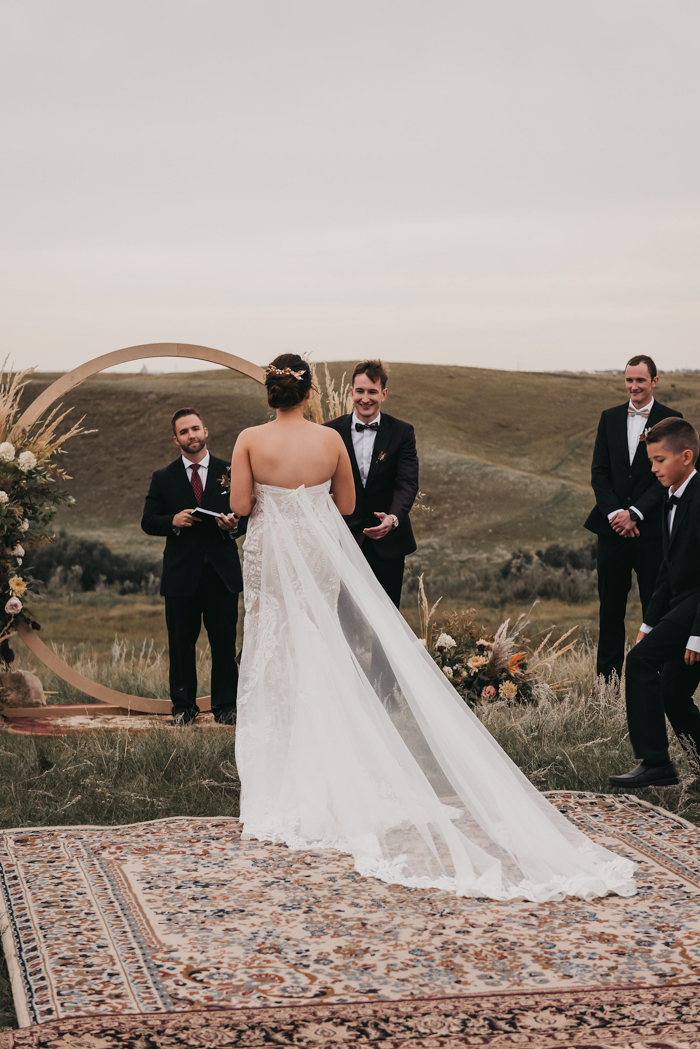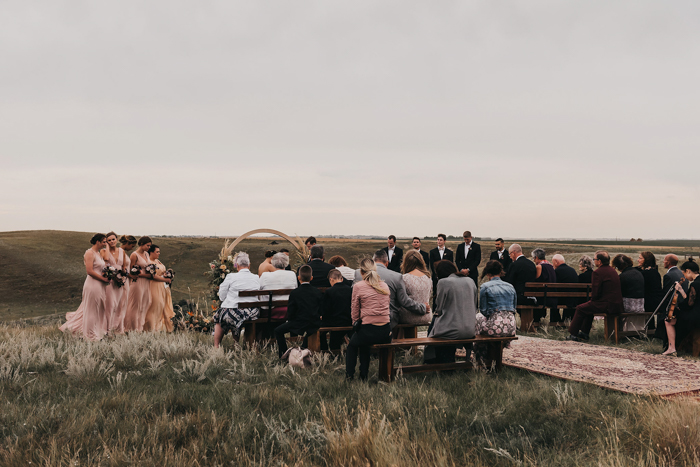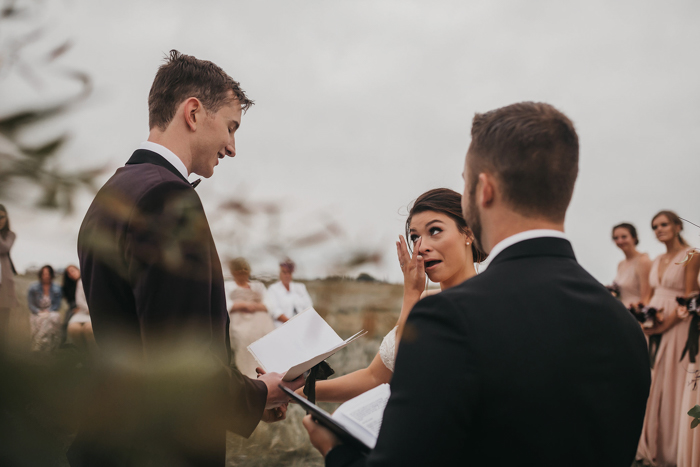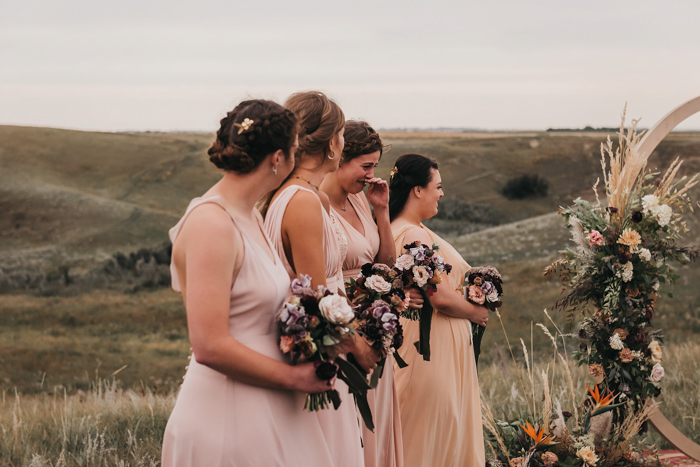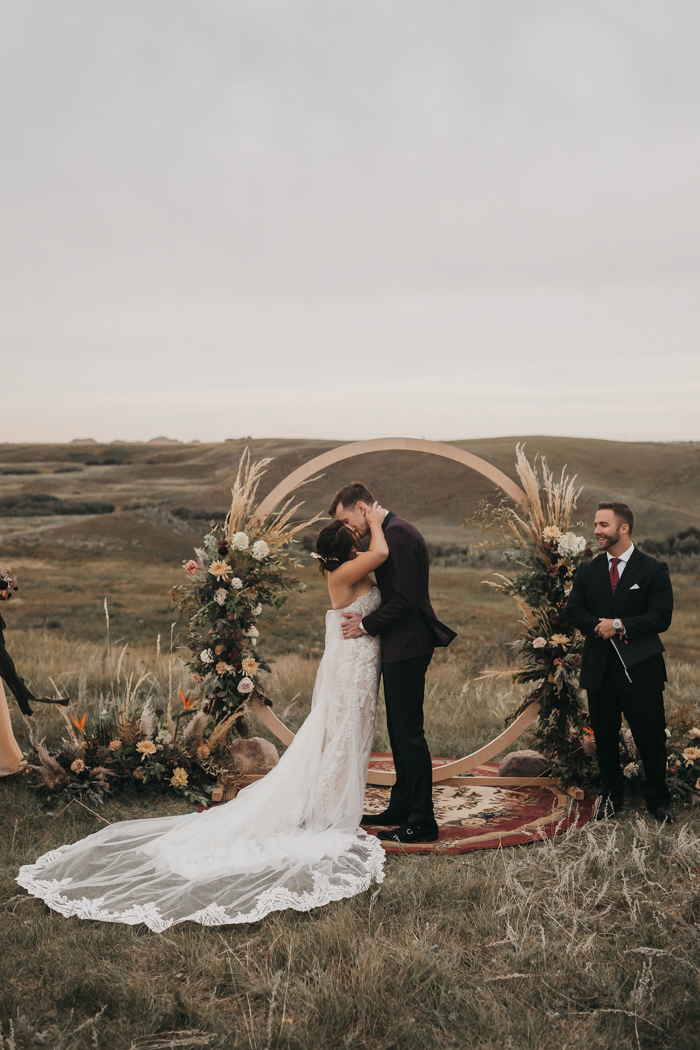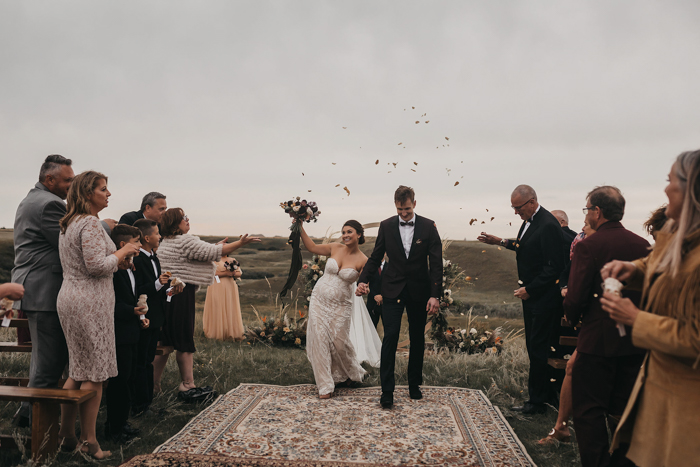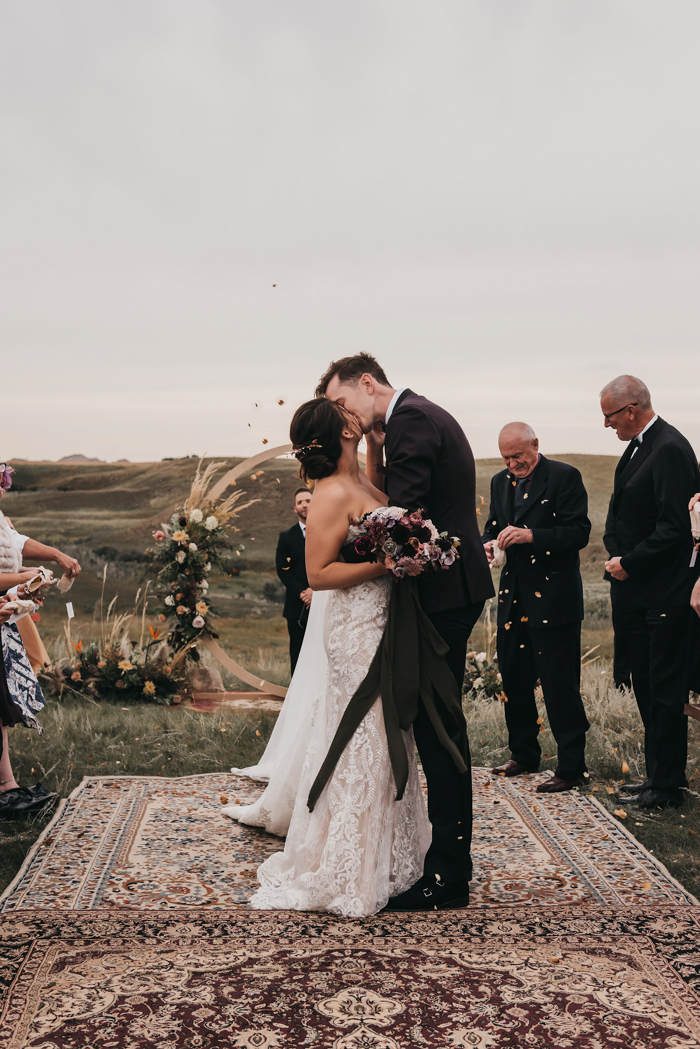 We had so many epic wedding failures – the wind knocked over our favour display, our catering/dinner was late, two of my bridesmaids tripped down the aisle (yes… two of them), and a number of other problems that popped up throughout the day.
What I learned, is that no matter how much you plan, or how many contingencies you have, something will inevitably go wrong. So the best thing to do, is have a solid plan in place, and then try your best to be flexible (or just laugh it off) when something goes wrong (because it will).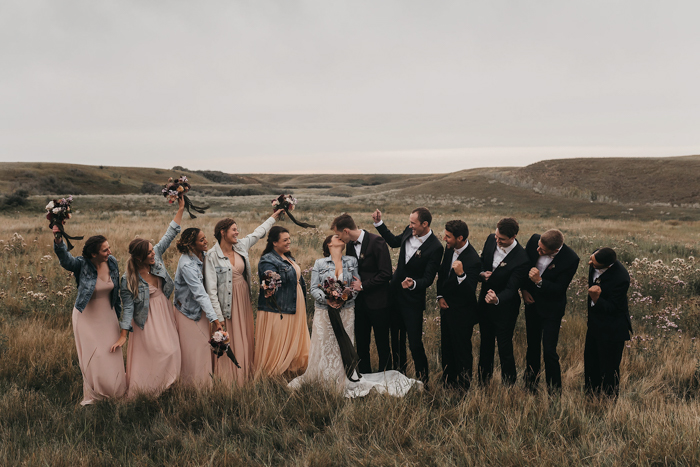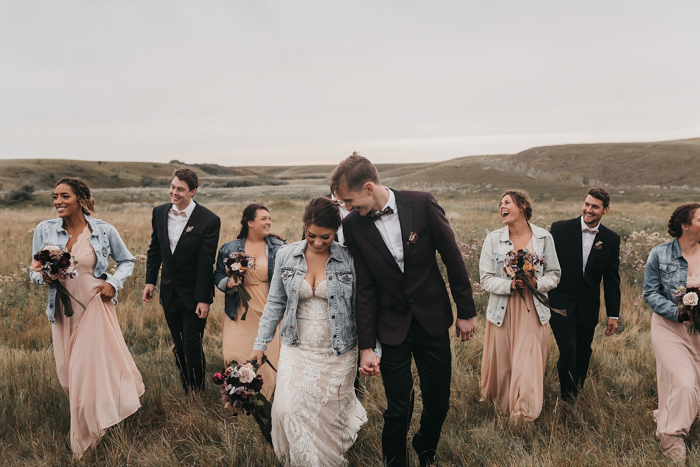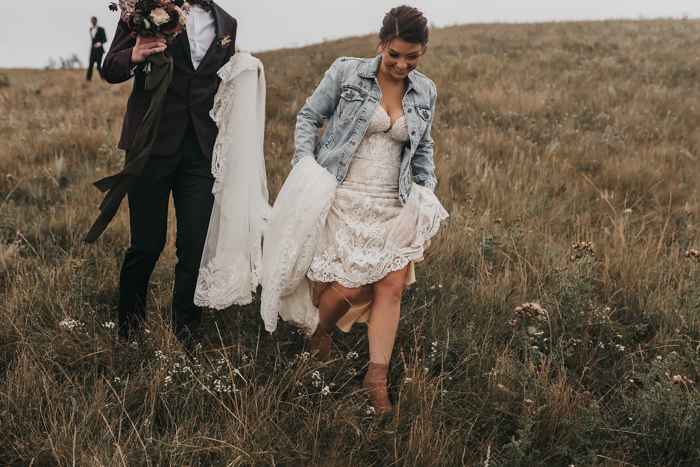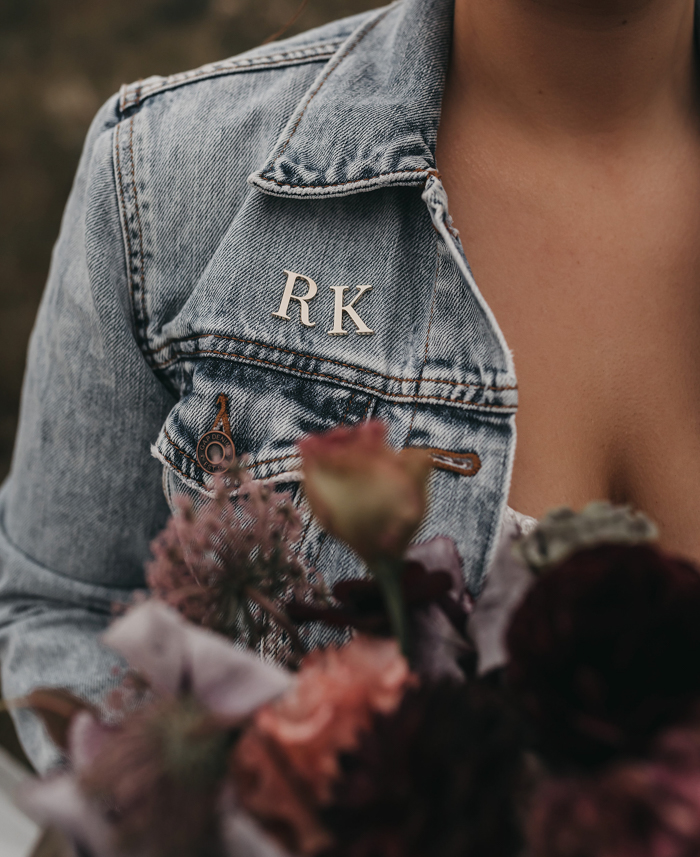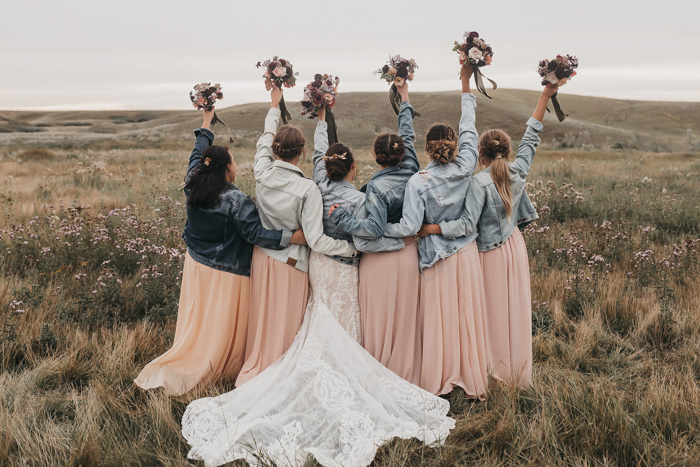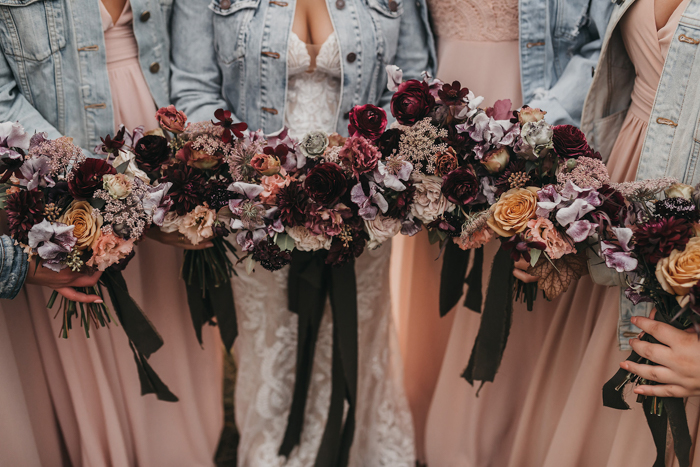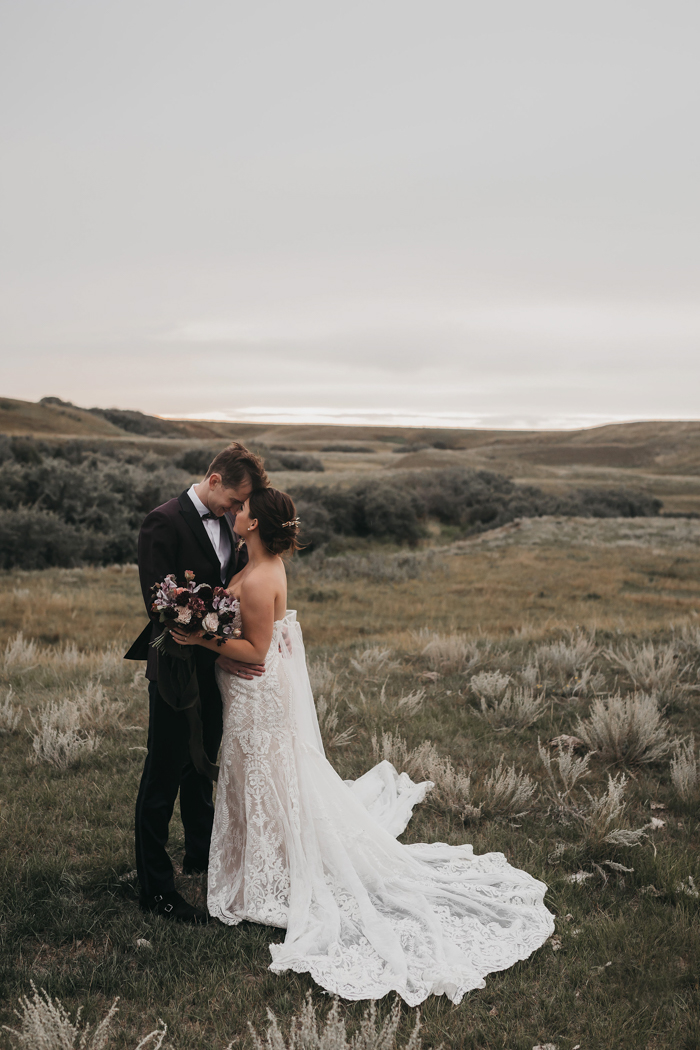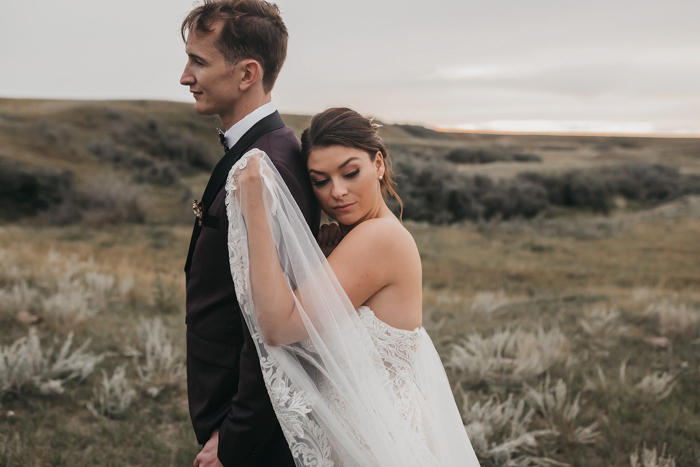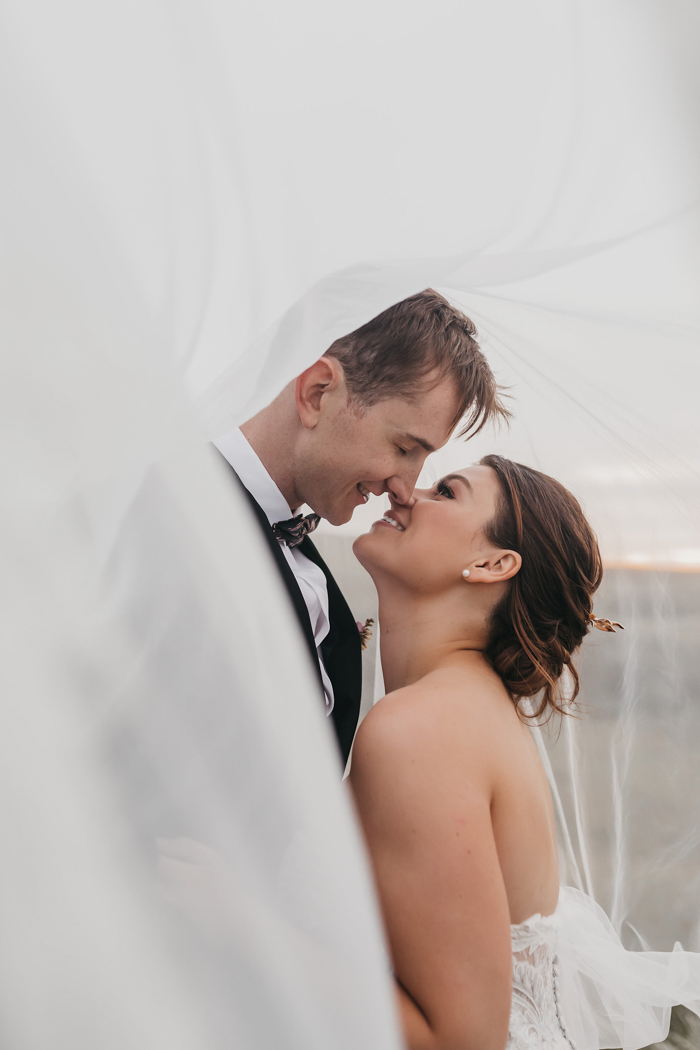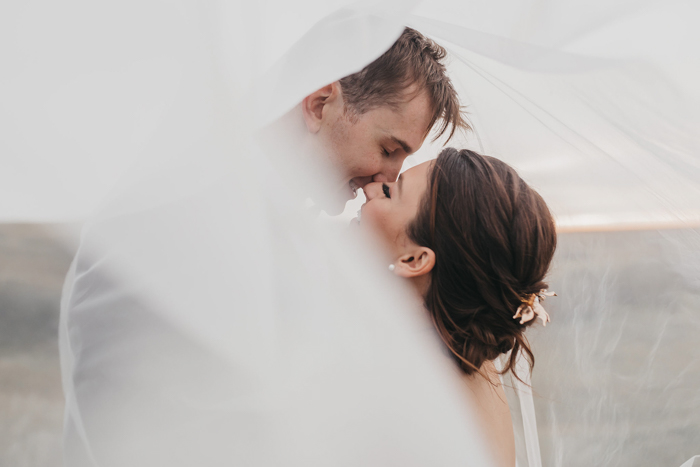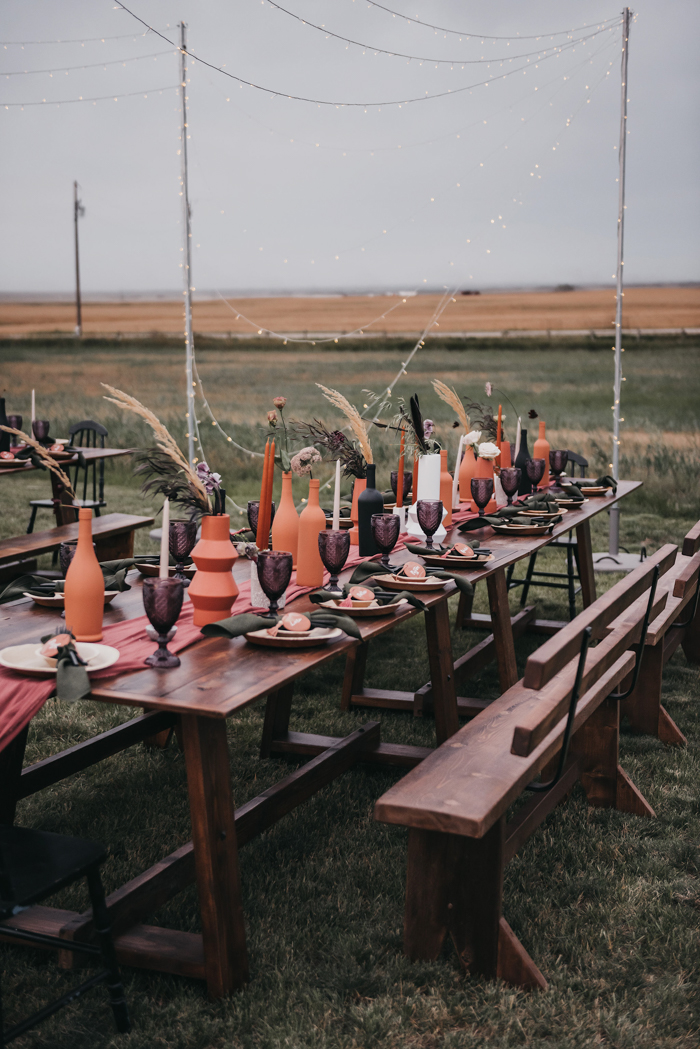 From the wooden stir sticks featuring handmade tassels, to the oven-baked clay place cards, to the stamped petal bags, this wedding features DIY's from top to bottom! (That's what happens when you have an artsy bride—with experience in wedding stationery and styling—and a vision for everything down to the smallest detail!)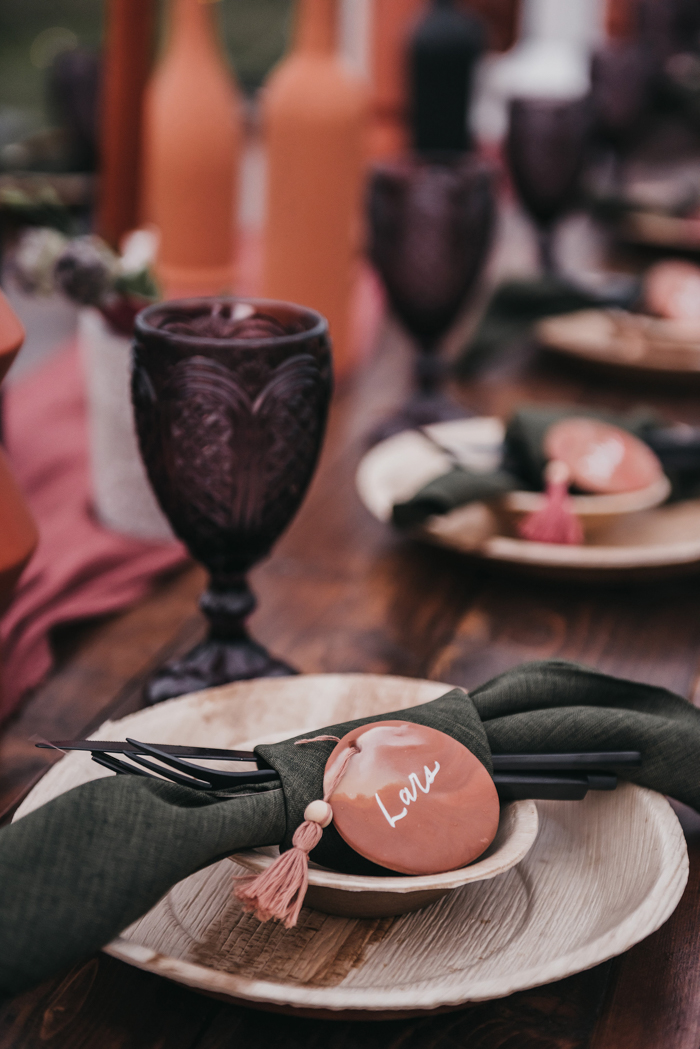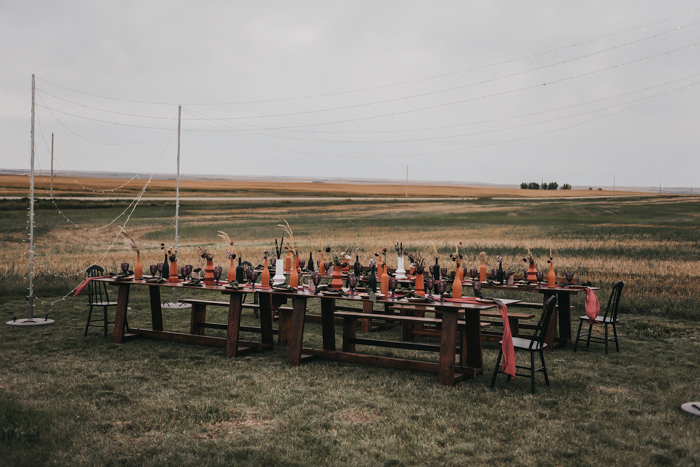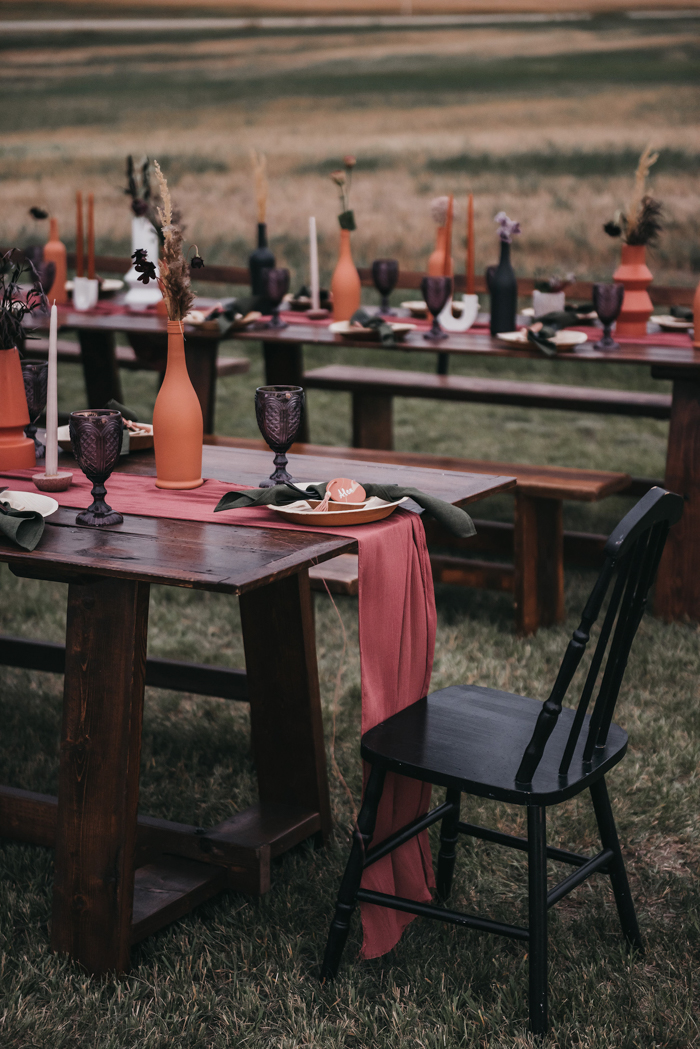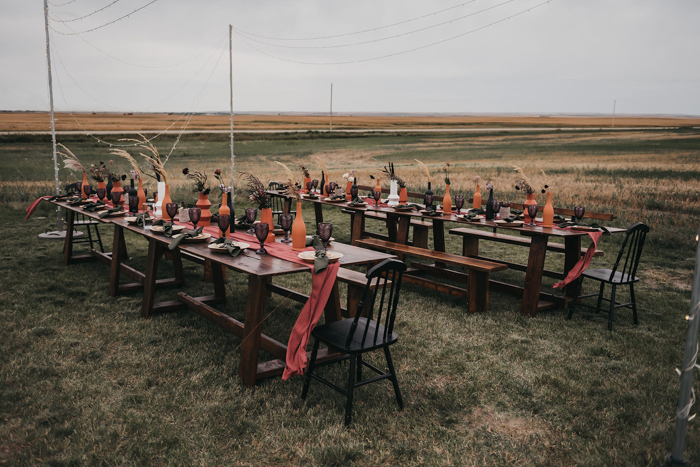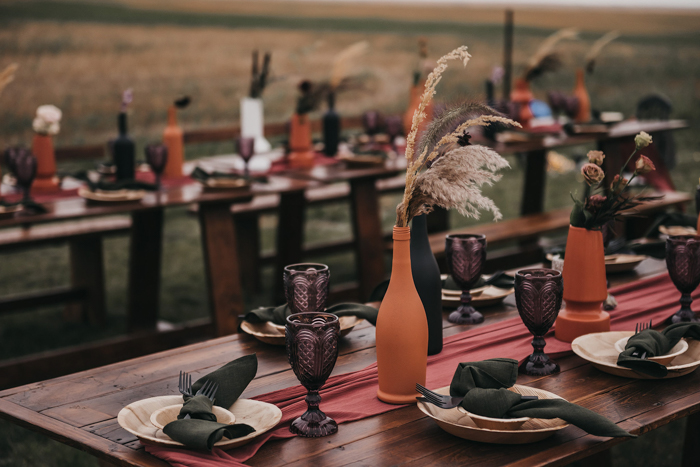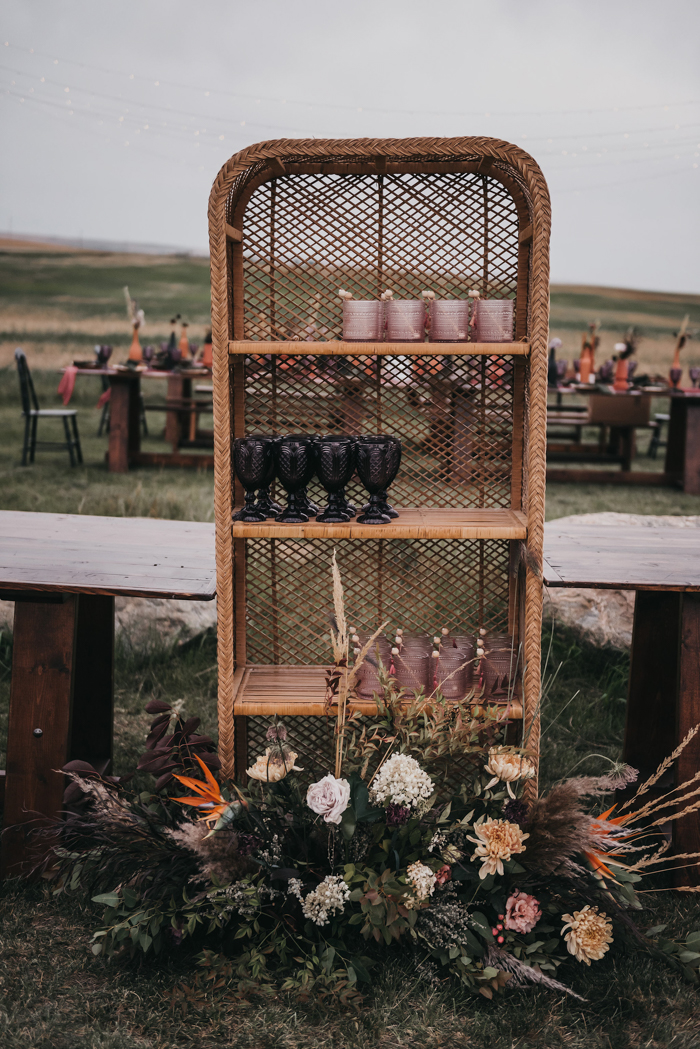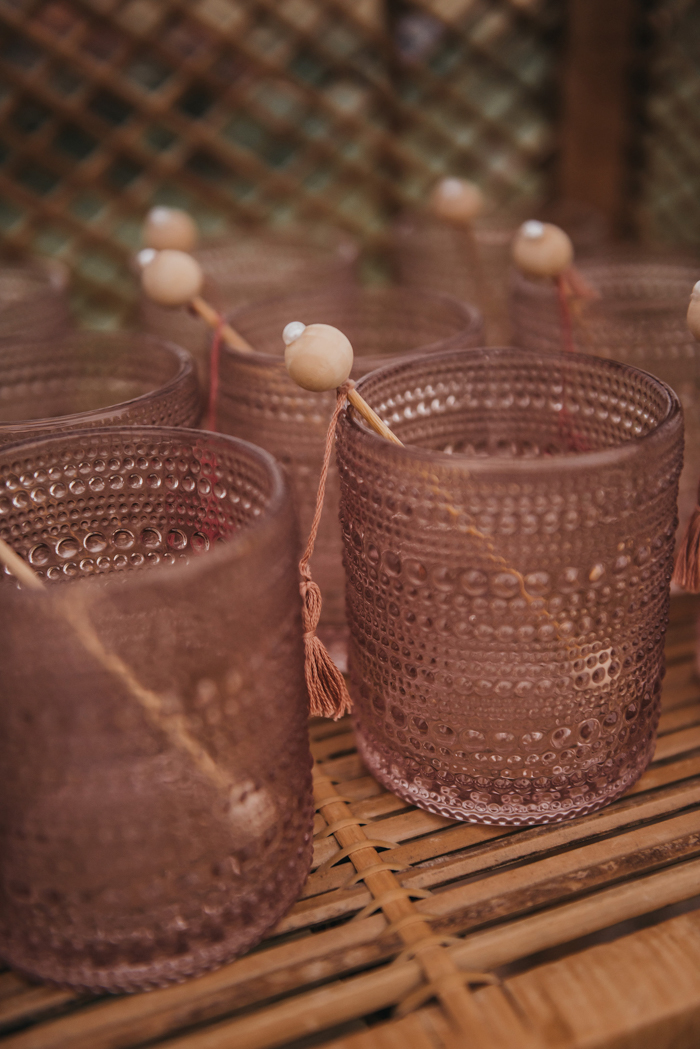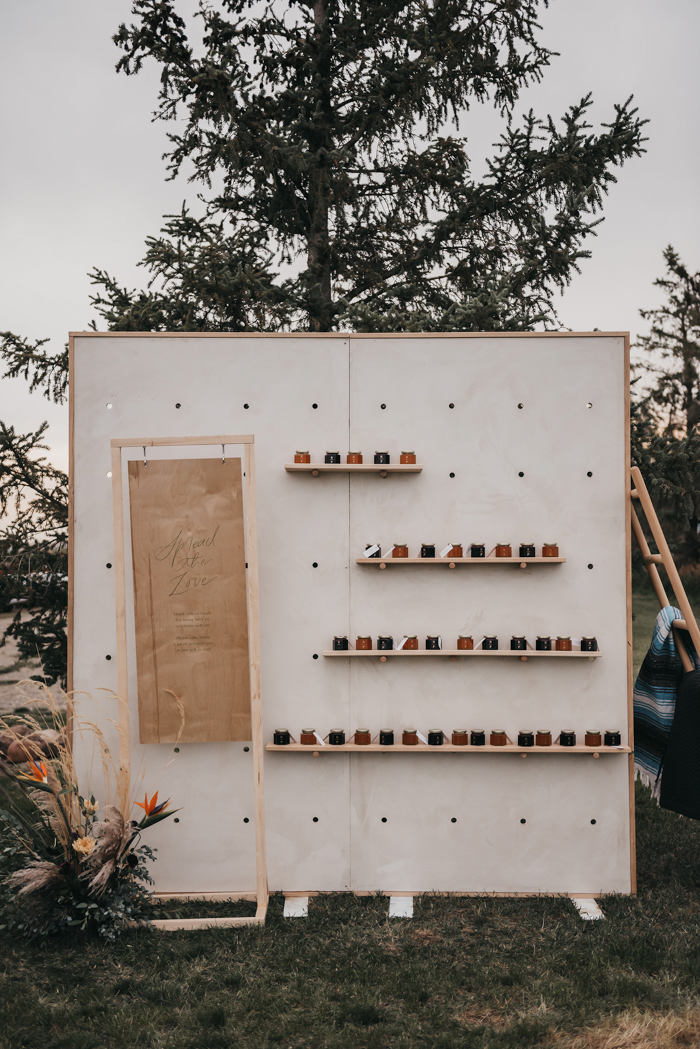 We had a gorgeous guest favor display wall, with a selection of small jars of peach jelly and Saskatoon berry jam. Each jar featured our monogrammed initials in gold with a hand-lettered tag.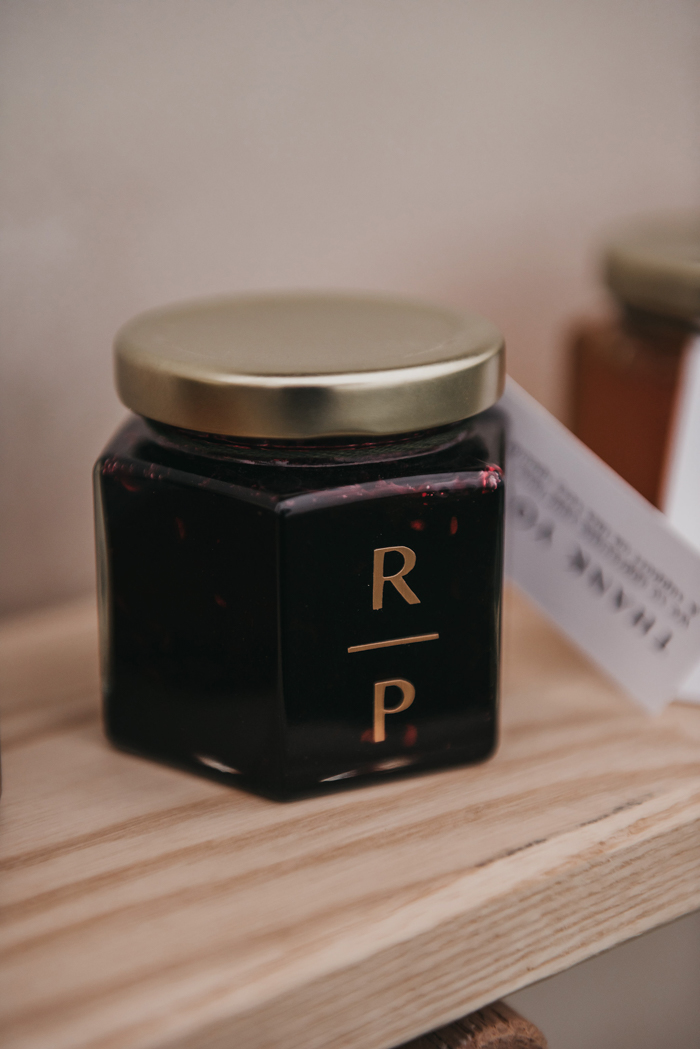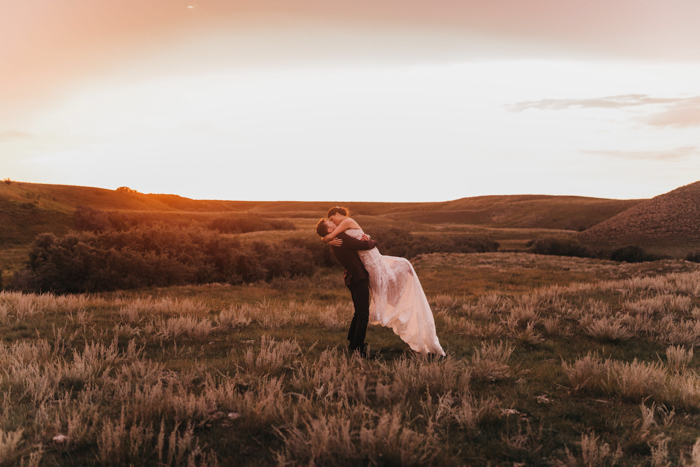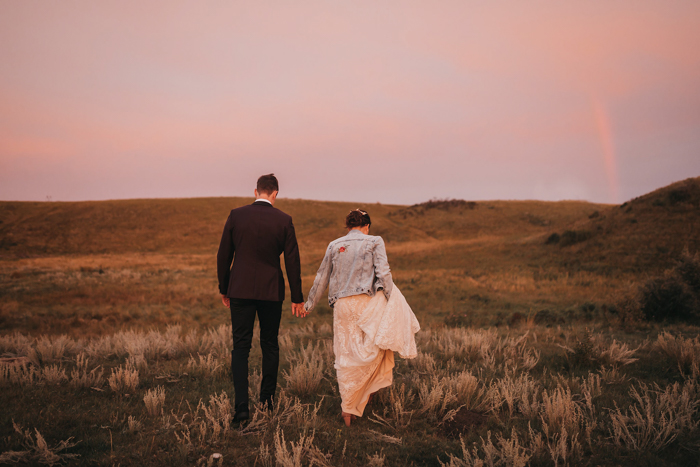 Congratulations, Rebekah and Payton, and thank you for sharing your stunning wedding with Junebug! For more farm wedding inspiration, be sure to check out this rustic chic South Carolina forest wedding.