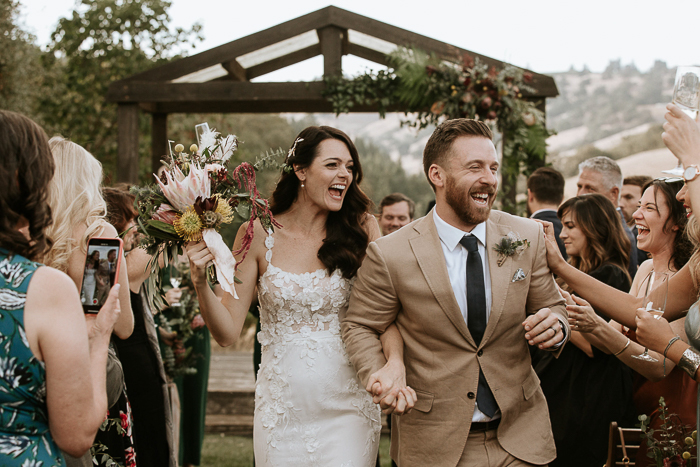 Caitlin and Farley's Australian-inspired wedding at The Highlands Estate was full of tiki drinks, an oyster bar, a life-size cardboard cut out of Steve Irwin, and a 90-year-old grandpa dancing to Marvin Gaye. Sound fun? We know! The couple proved they know how to throw one serious party.
With the help of planner Brianna Lopez, the two combined their love for the land down under and San Francisco–where the two met. While we could do all of the talking about this colorful DIY affair, we love how their photographer Paige Nelson described the details!
Photographer Paige Nelson On The Couple's Special Day
The couple currently lives in Australia and planned their destination wedding day at The Highlands Estate–just outside San Francisco, where the couple began their journey. Farley has a Ph.D. in Ornithology, and his research focused on the Australian magpie, so his suit jacket lining had a custom embroidery of the bird. All of his groomsmen had personalized Indochino jacket linings with embroidered inside jokes as well.
Caitlin, Farley, and her mom made the cheesecloth table runners. The mother of the bride made all of the bouquets. Her sister, Megan, made the three cakes that featured handmade toppers of their cat and dog. Her best friend and bridesmaid, Sarah, did her hair and makeup.
The oyster bar–one of Caitlin and Farley's food obsessions–opened at cocktail hour. Farley is passionate about tiki drinks and Caitlin loves gin, so the couple offered a "his" and "hers" cocktail. For her speech, the groom's sister brought in a life-size cardboard cutout of Steve Irwin.
The Couple:
Caitlin and Farley
The Wedding:
The Highlands Estate, Cloverdale, CA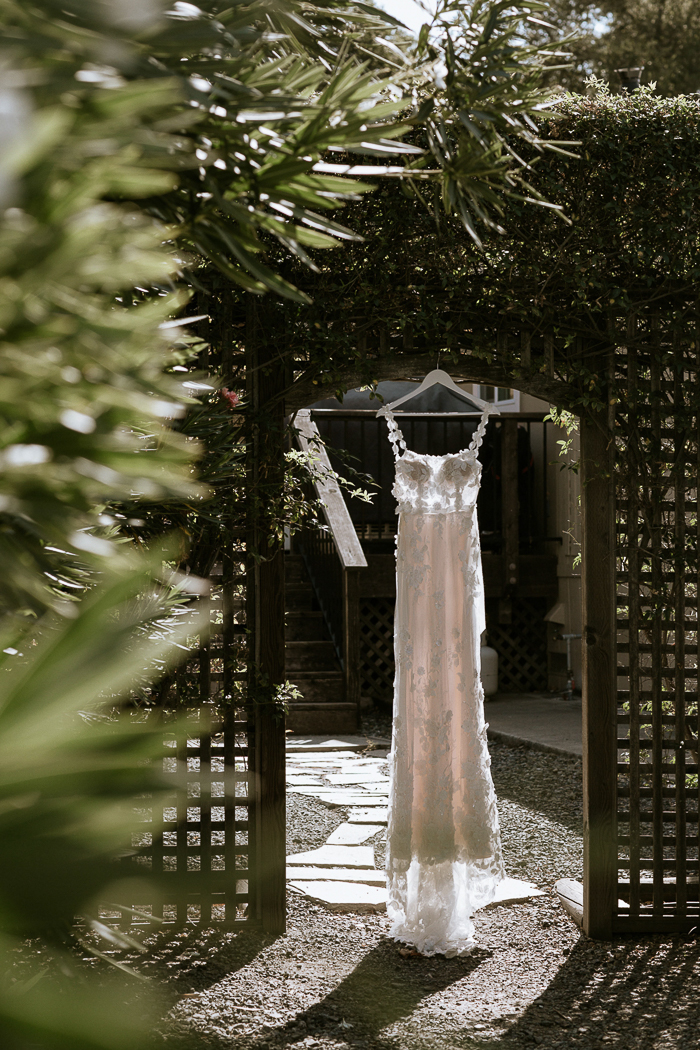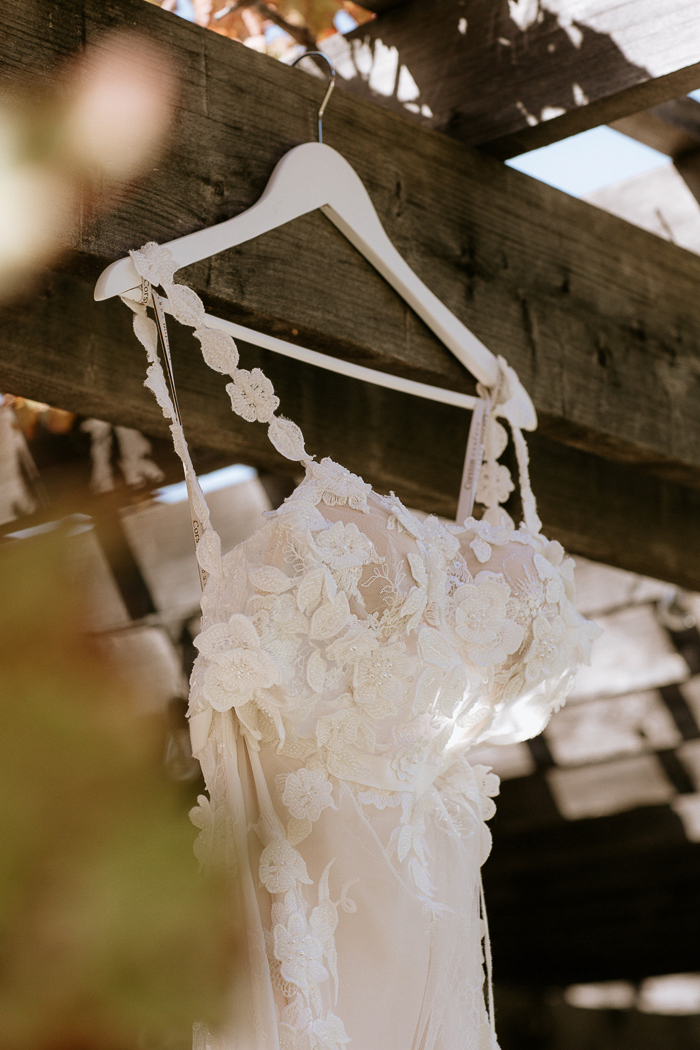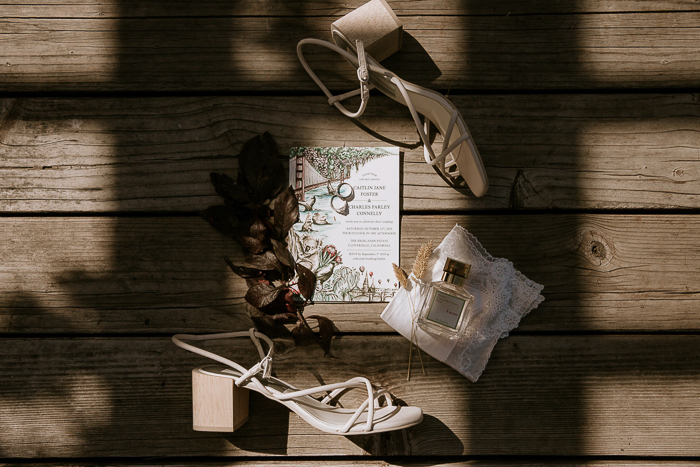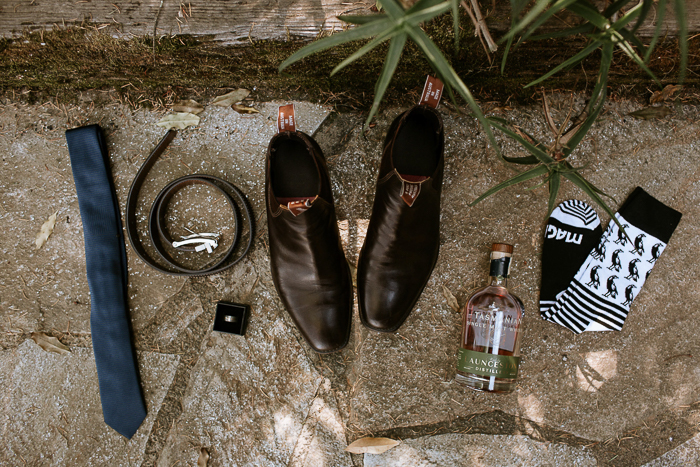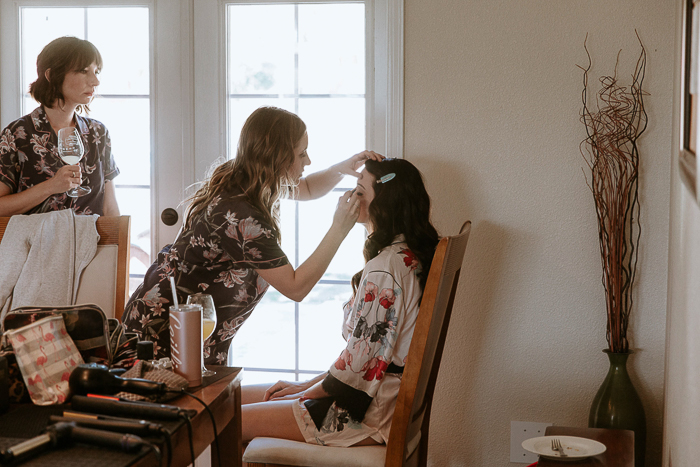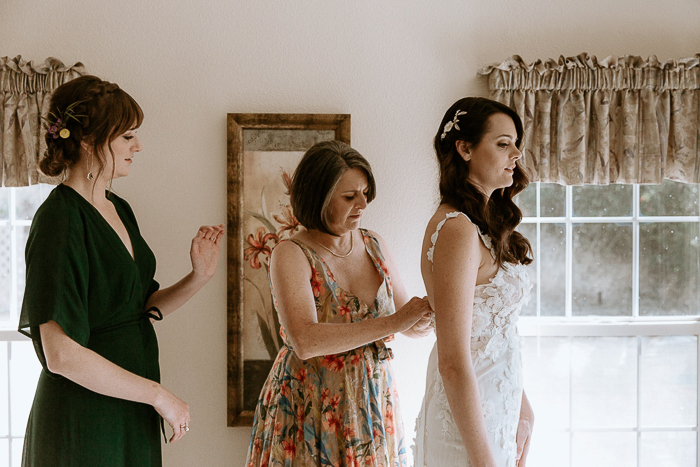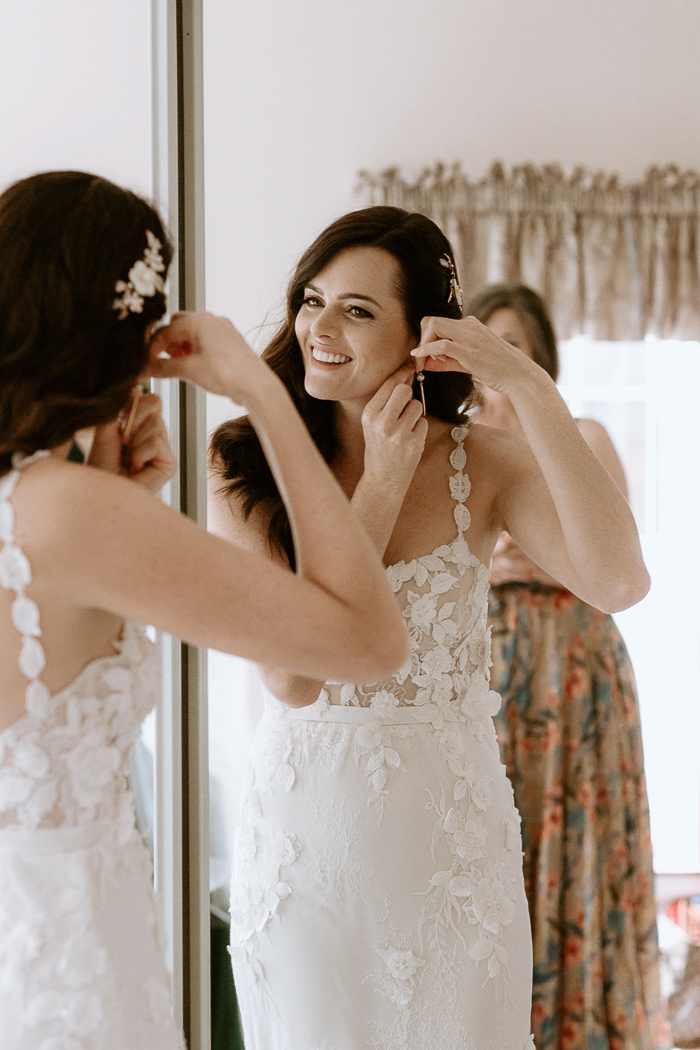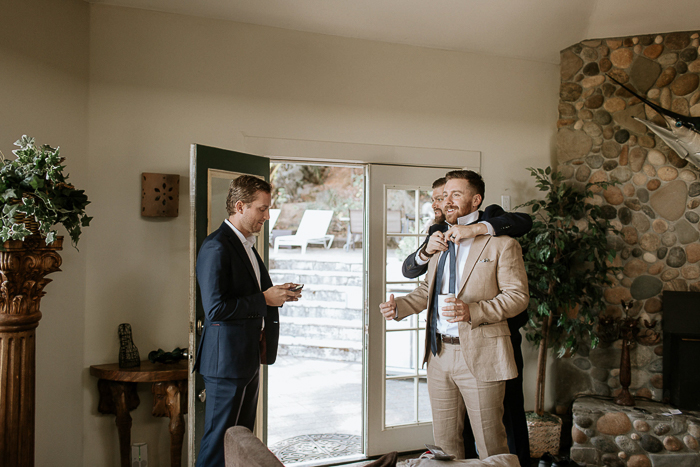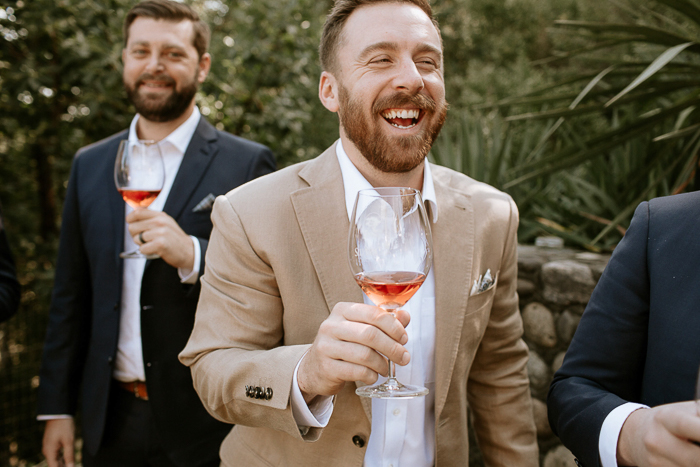 Combining Australia and San Francisco
Our relationship evolved in San Francisco, and we spent a lot of time exploring the more rural areas of California. We both love the Californian landscape–vineyards mixed into the rolling hills and the surrounding forests. Australia became home for the last four years, so it was important to combine the two lifestyles together. Family and community are incredibly important to us, so we wanted to create a vibe that connected everyone and everything that matters to us. This is how the farm table, family-style meal came to be. Touches like the table names of where our guests traveled from, hints of our obsession with games, and our two favorite cocktails helped us create this personal "us" vibe.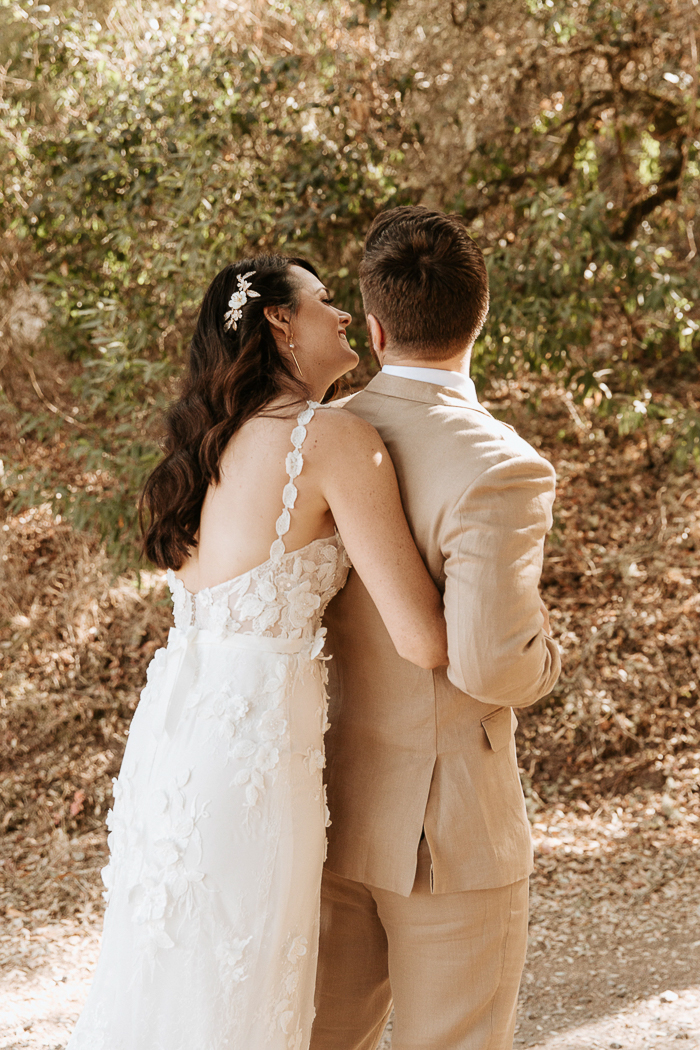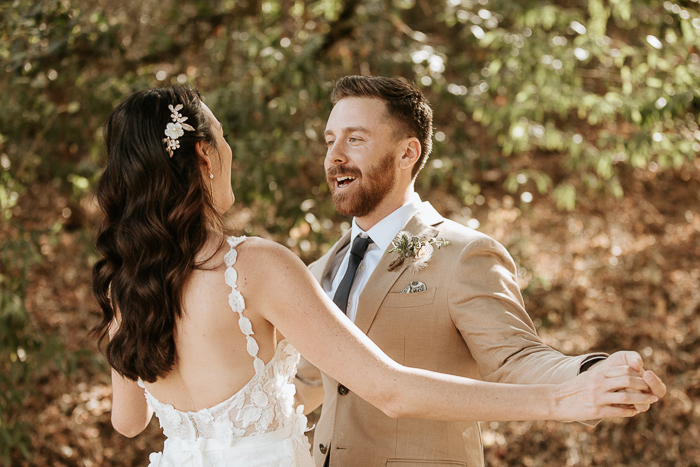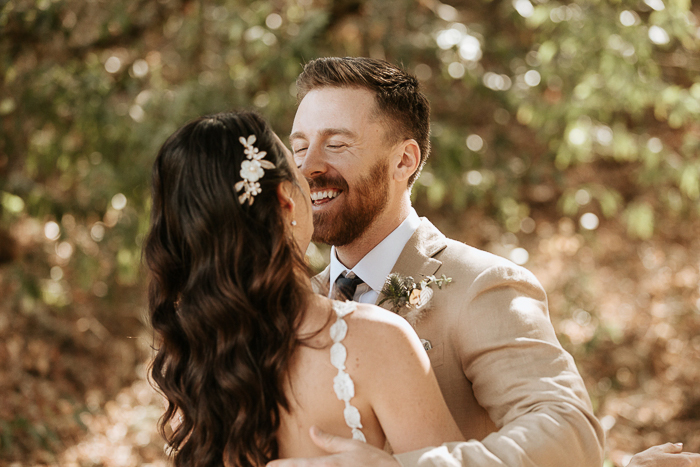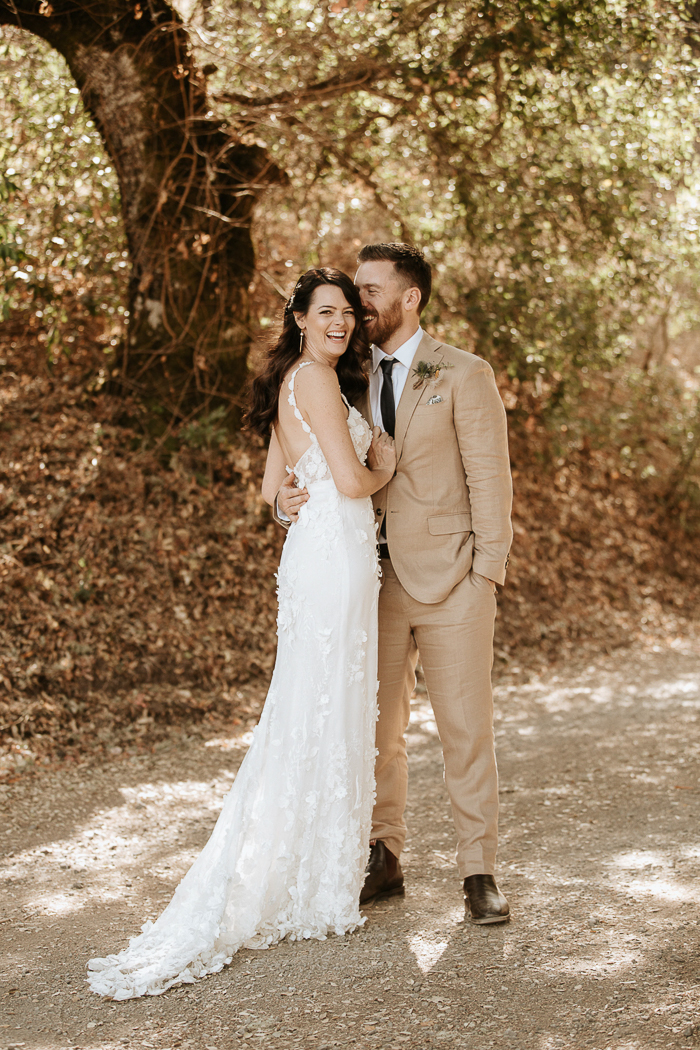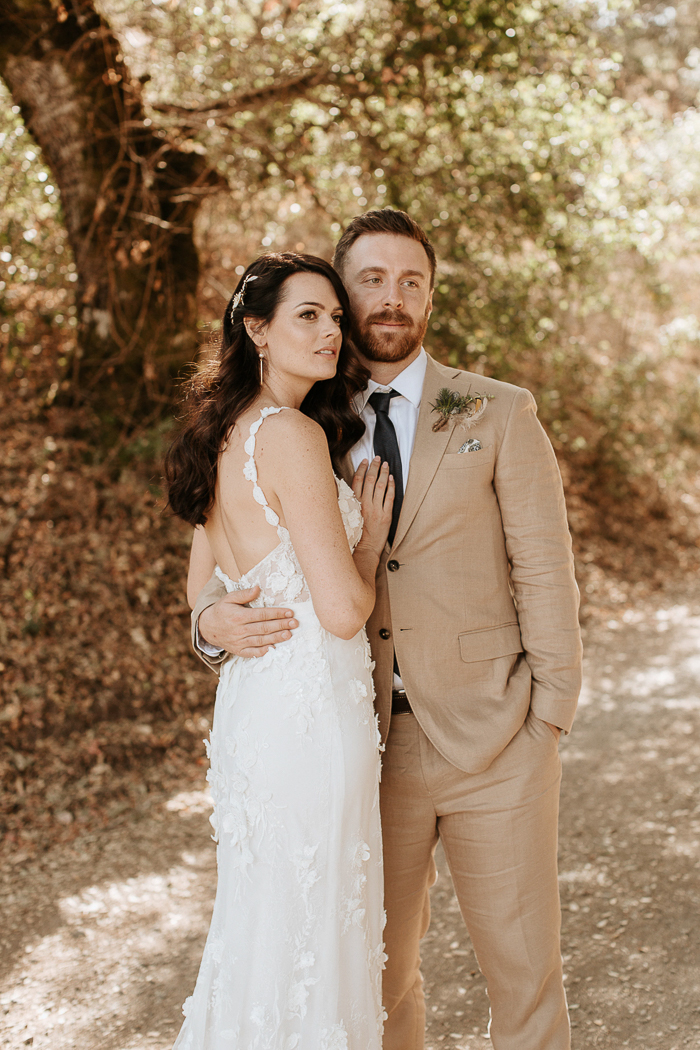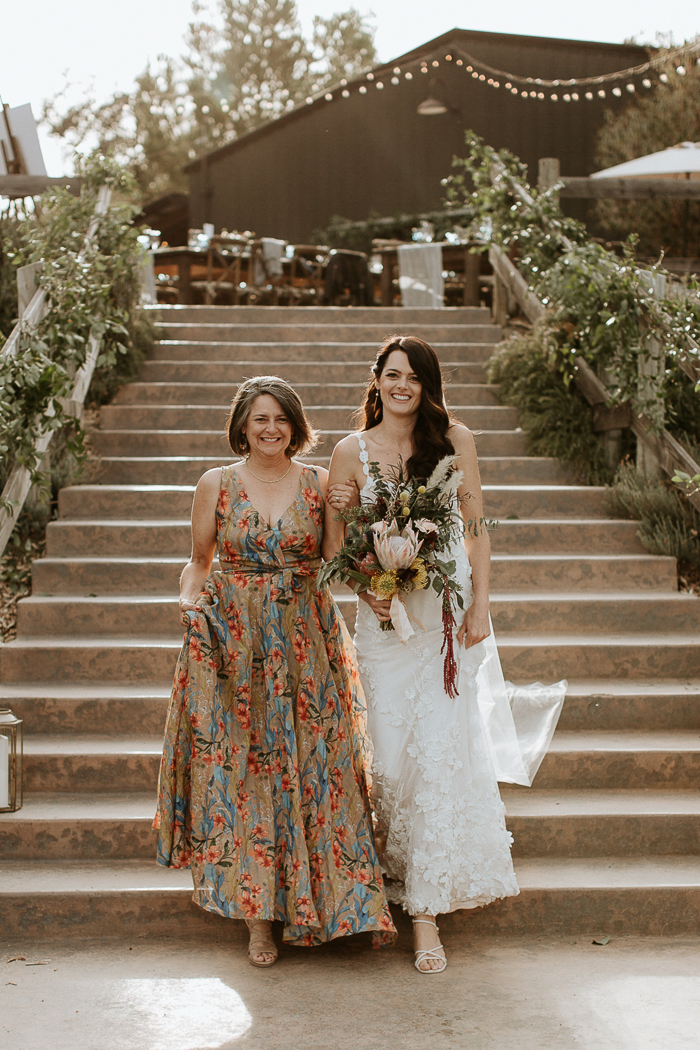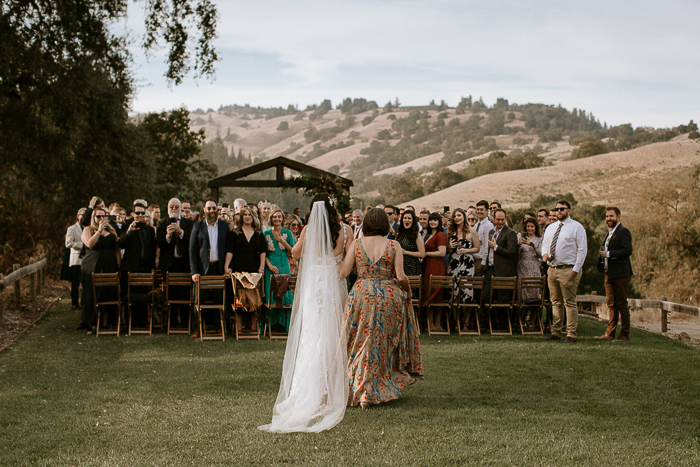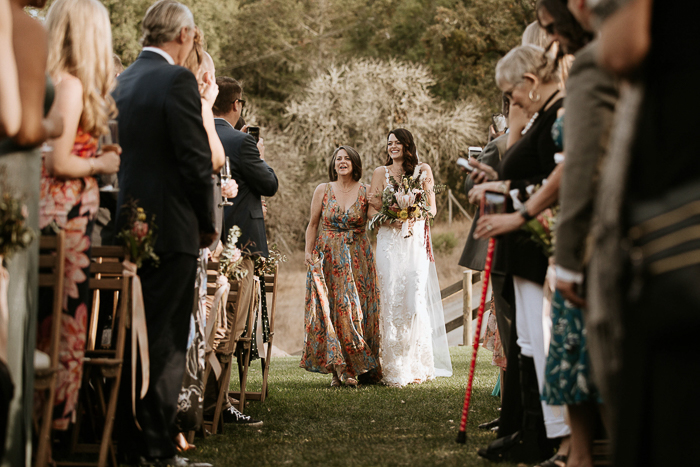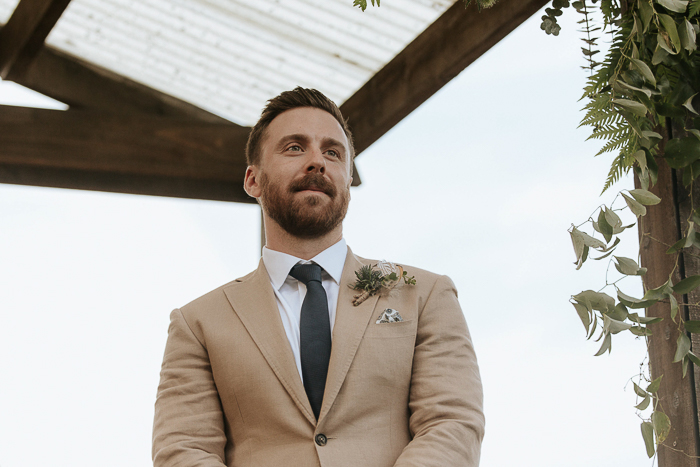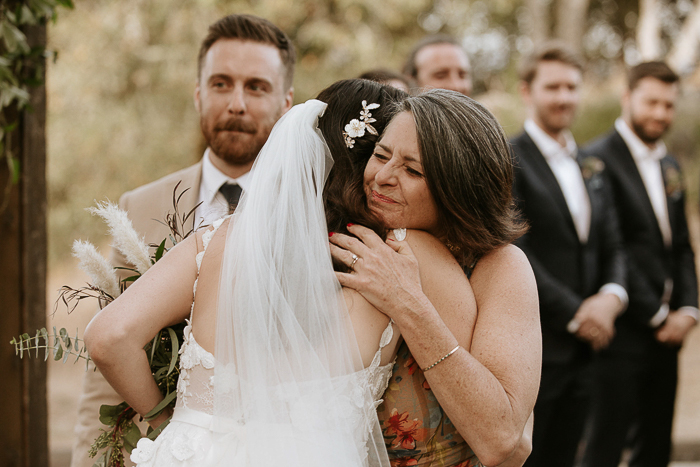 Why The Highlands Estate
We wanted an outdoor venue. We liked the option of having the barn in case the weather was bad. What really sold us were the included farm tables. Those were non-negotiable for me, and including them in the venue cost sealed the deal.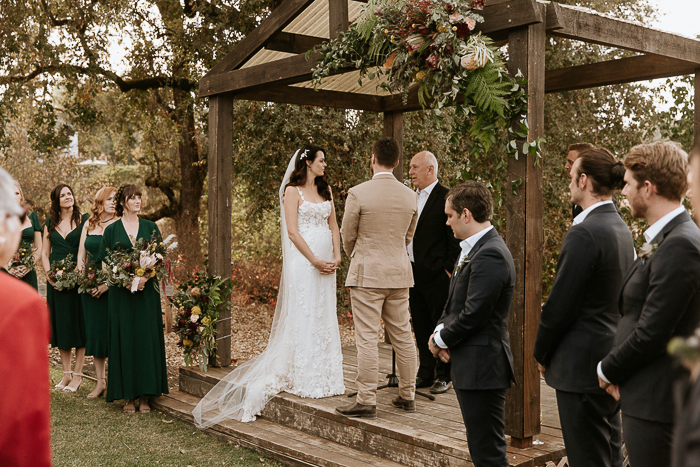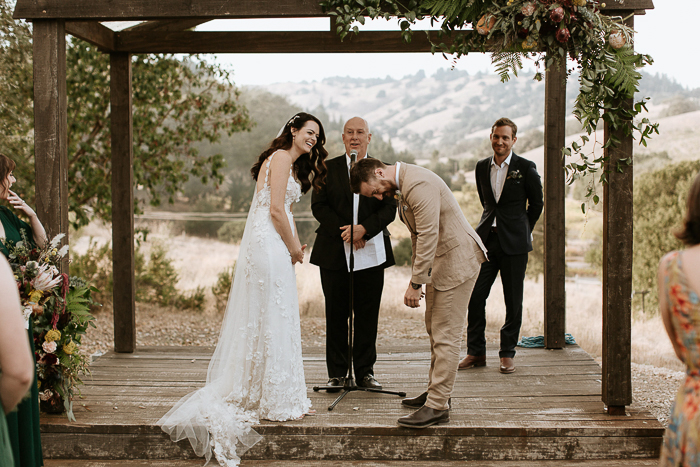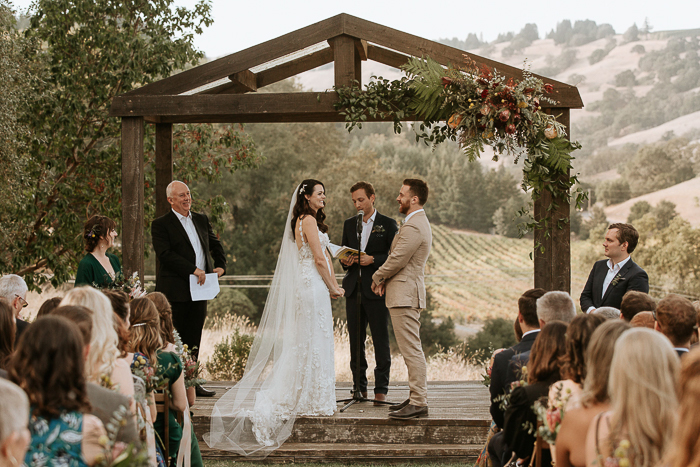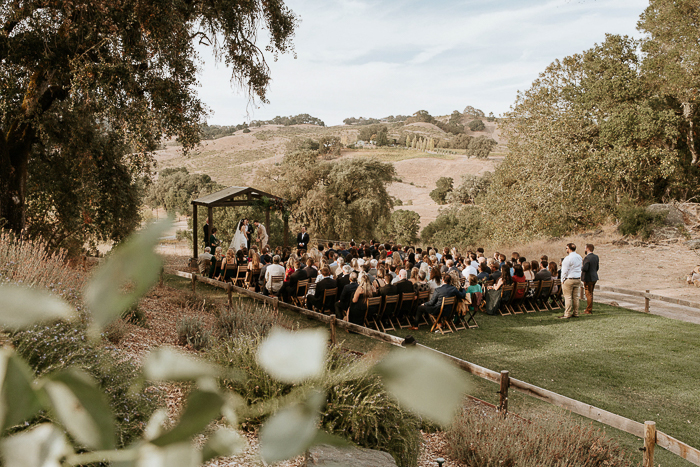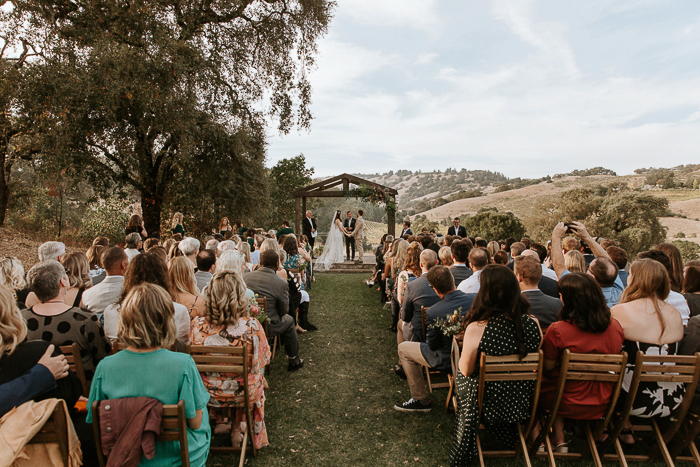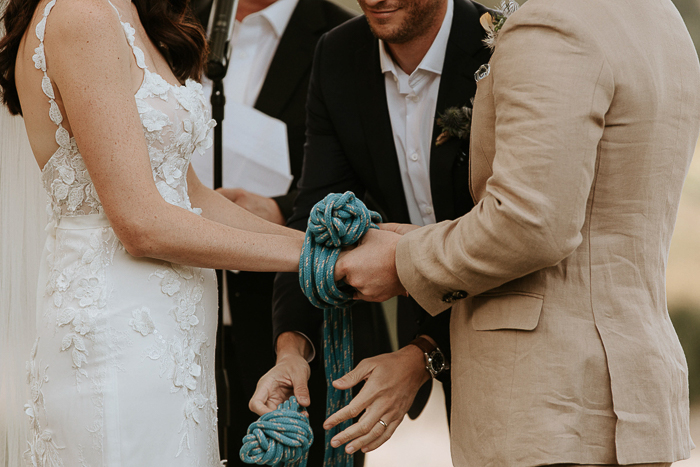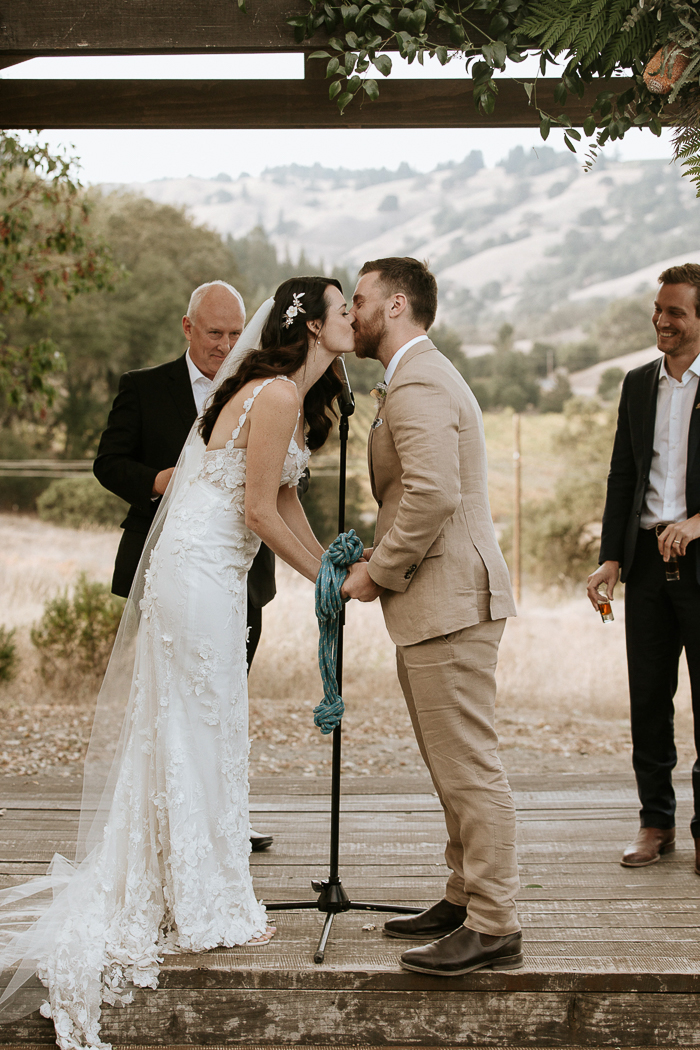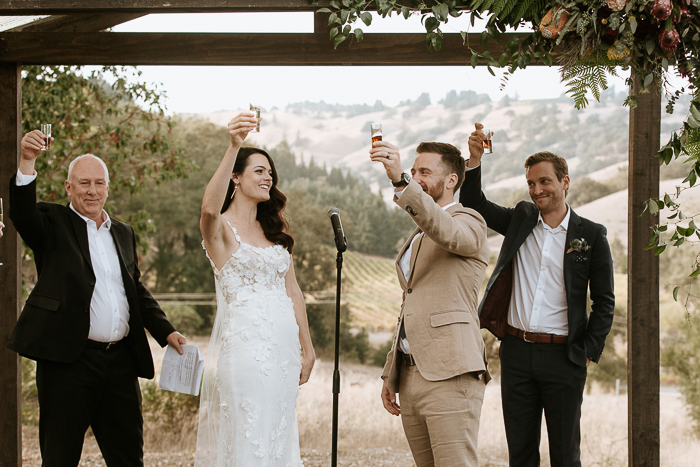 Personalizing The Ceremony
Farley's father and best friend were our celebrants. Mike told a personal story of us, and Jack (Farley's Dad) did the official ceremony. We did a handfasting ceremony with rope from his family sailboat. We said our own vows. Then, we toasted with everyone after we said, "I do."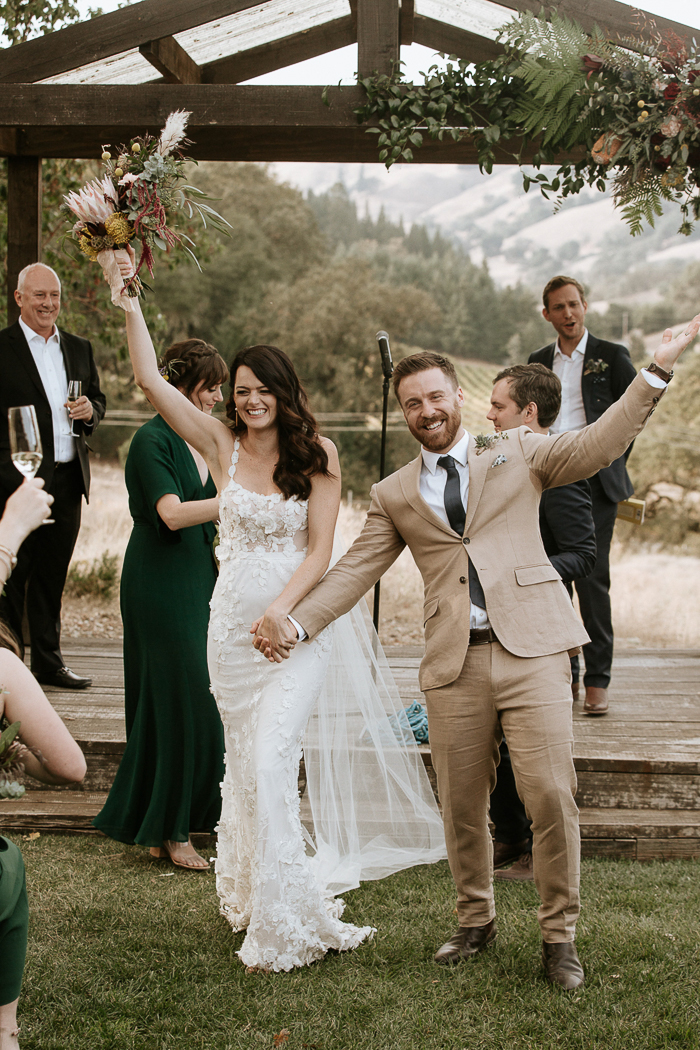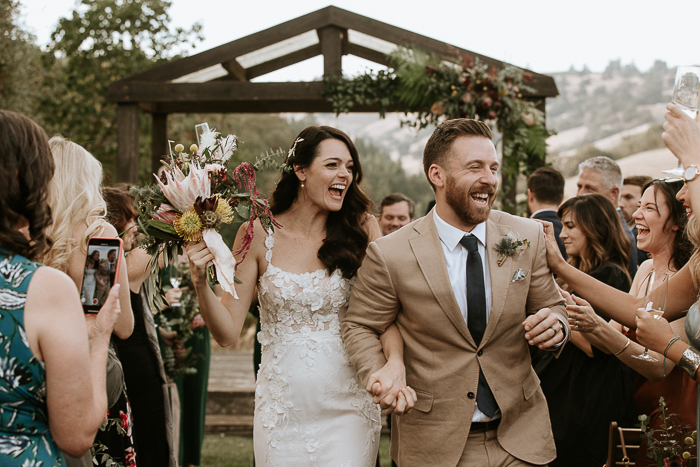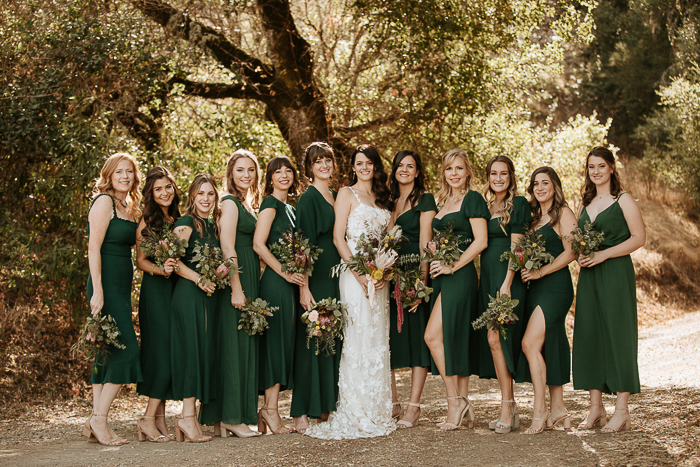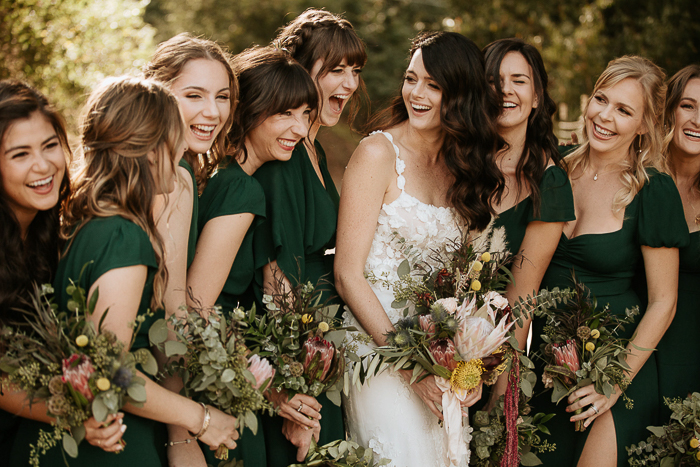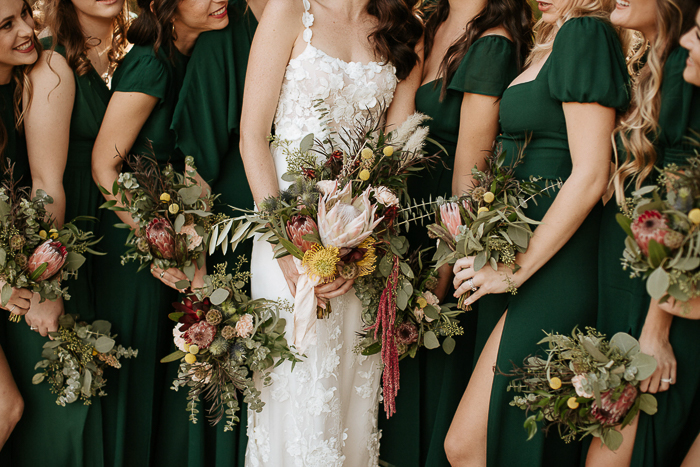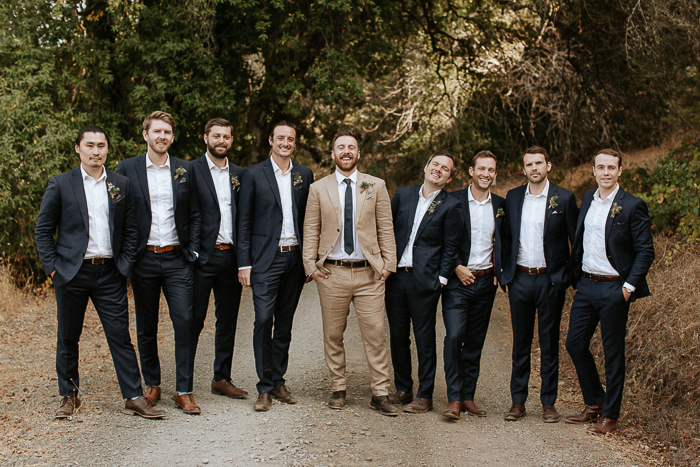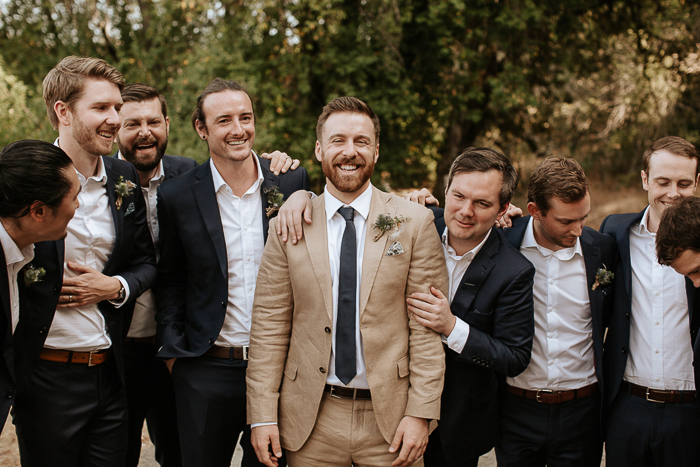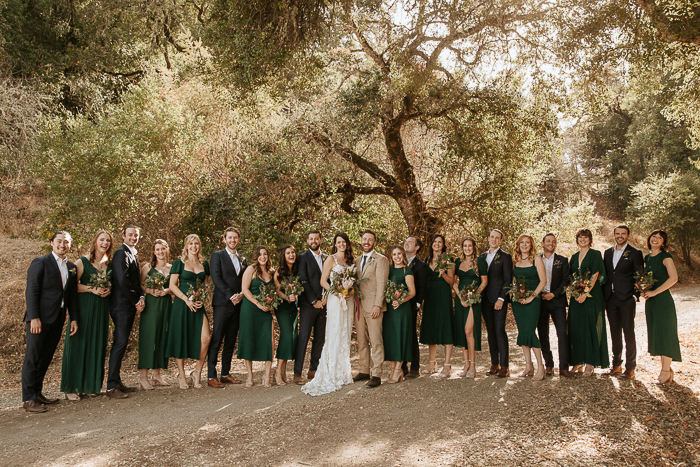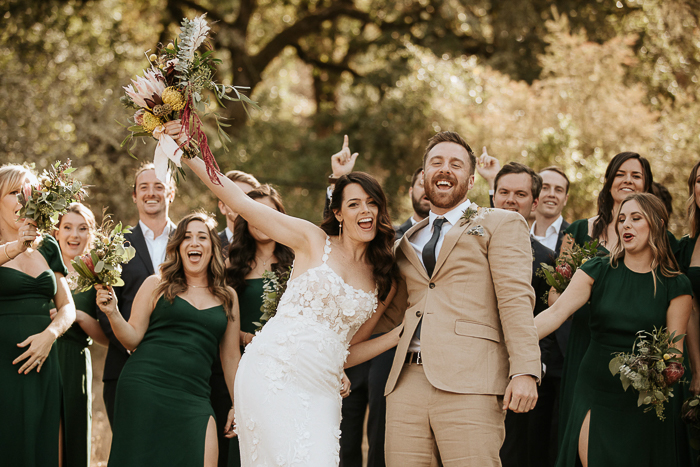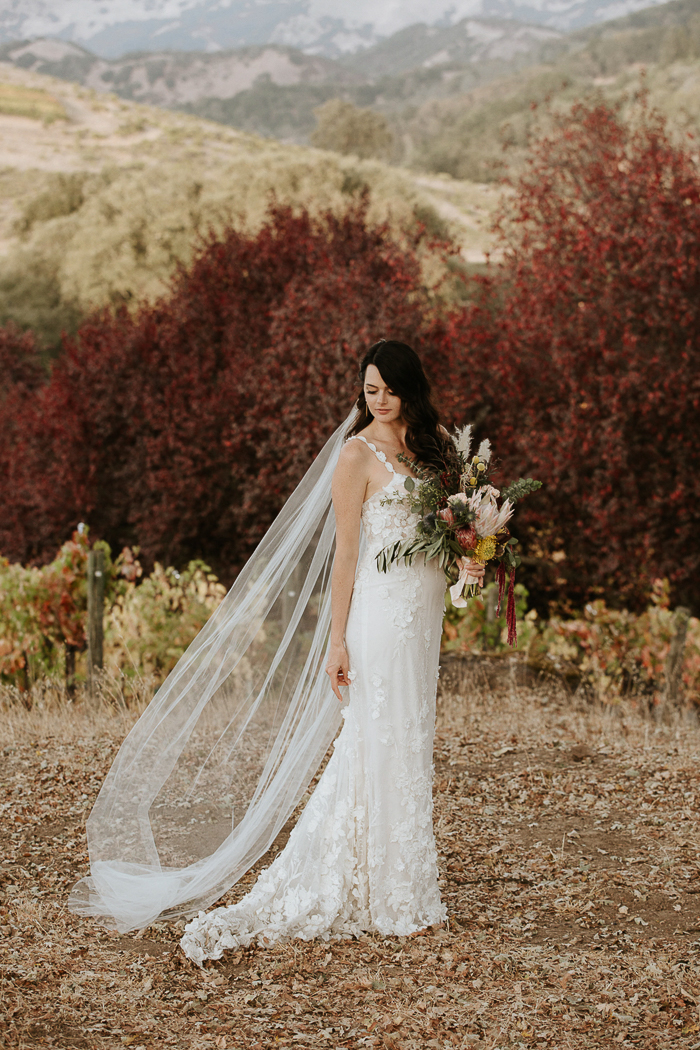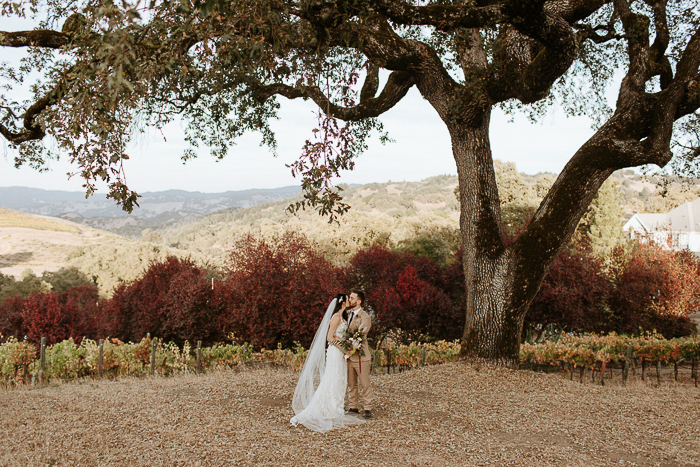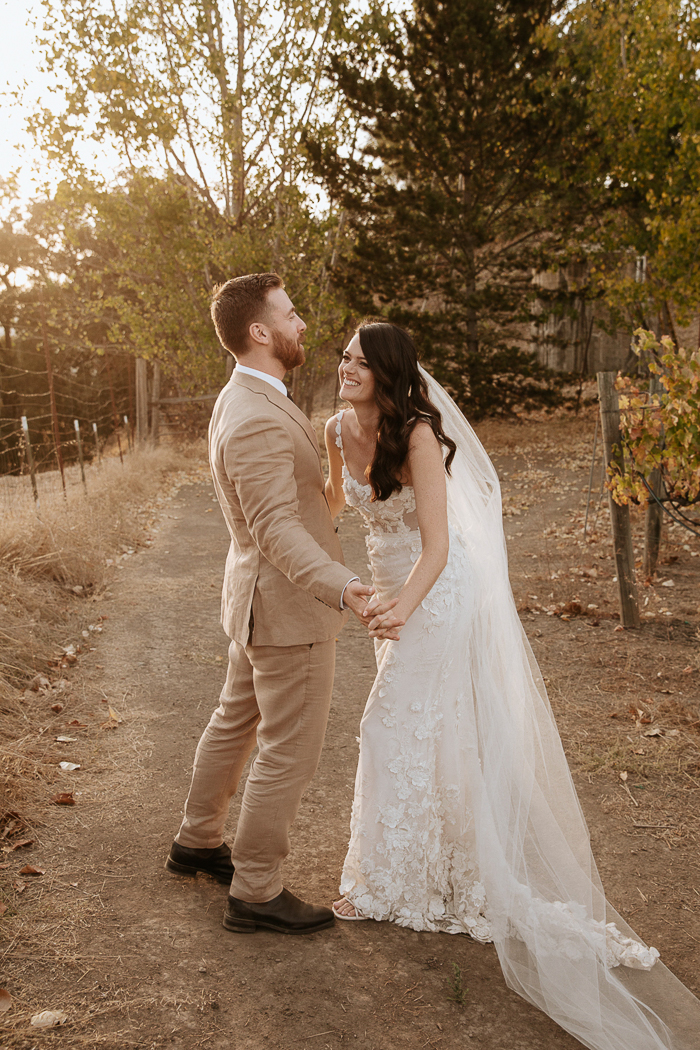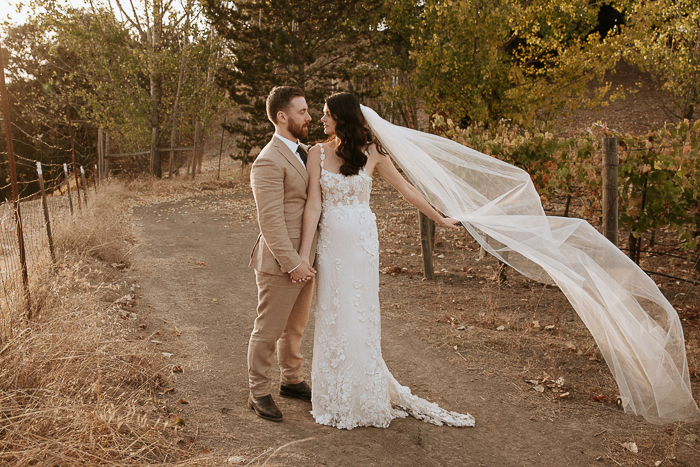 Wedding Planning Date Nights
Farley established "wine wedding Wednesdays" where every Wednesday for most of the year in the lead-up, we ate dinner and drank wine while we planned. Not every night was productive, some ended in fights, but it meant the wedding was planned together, and it ensured both our voices were heard.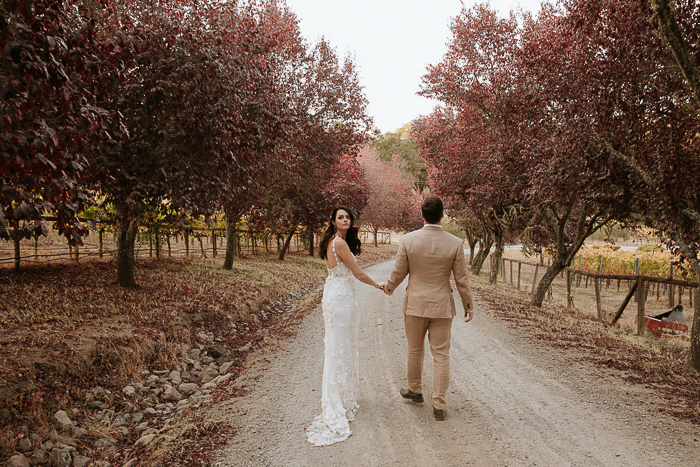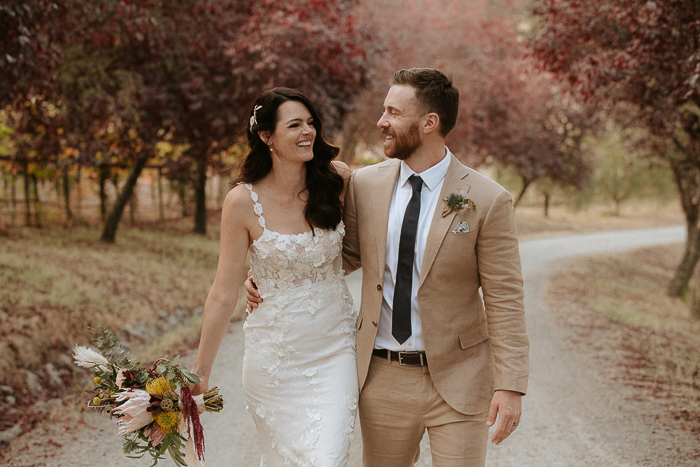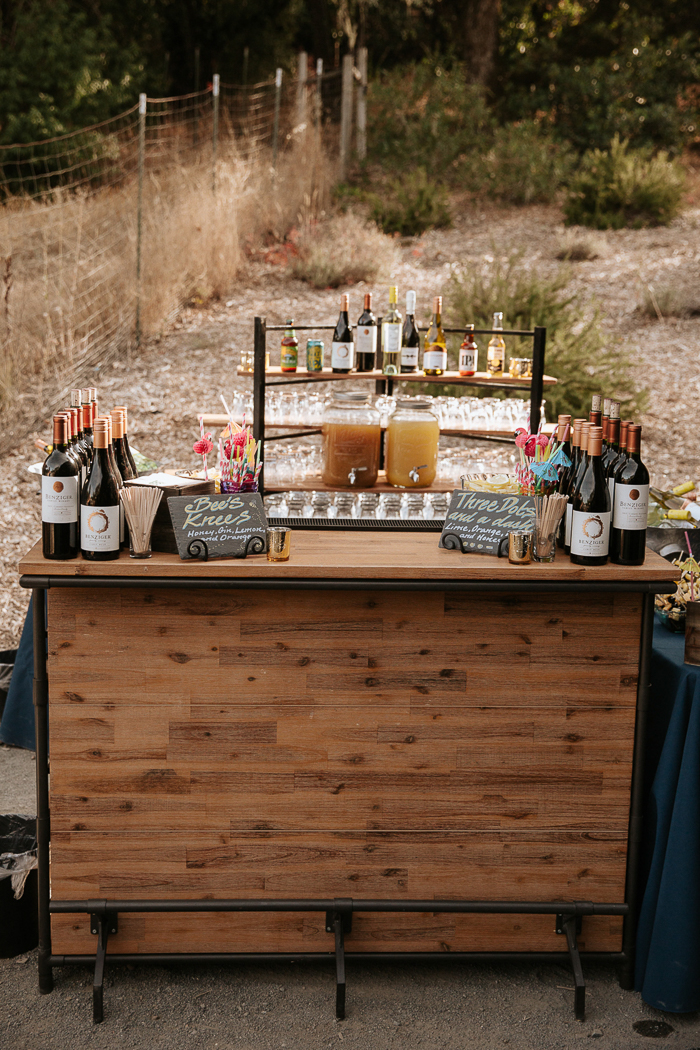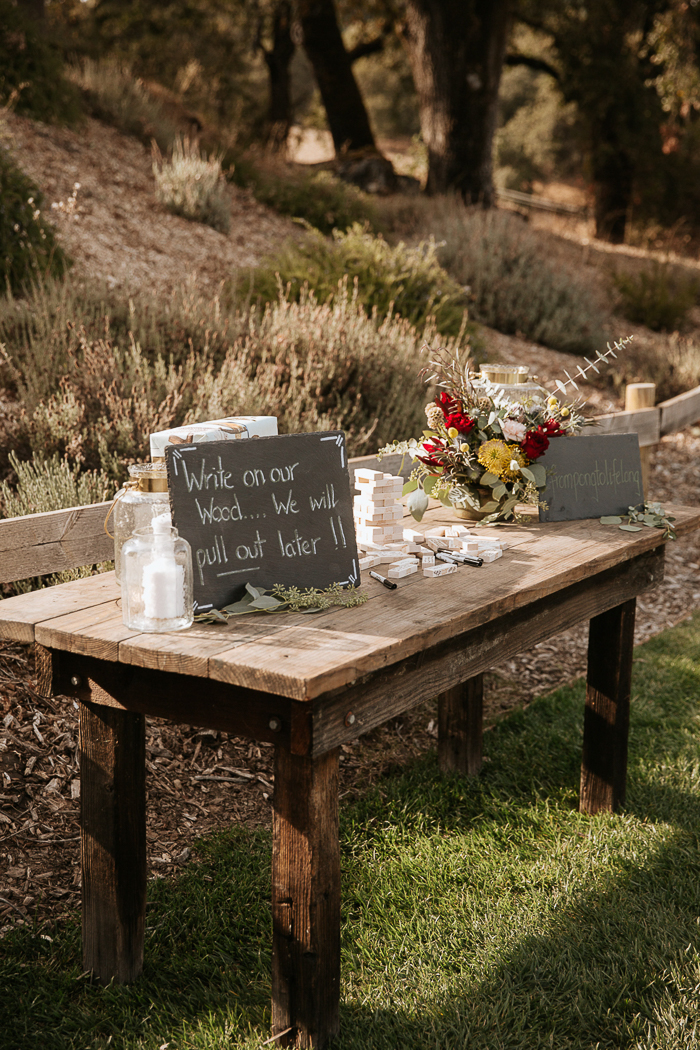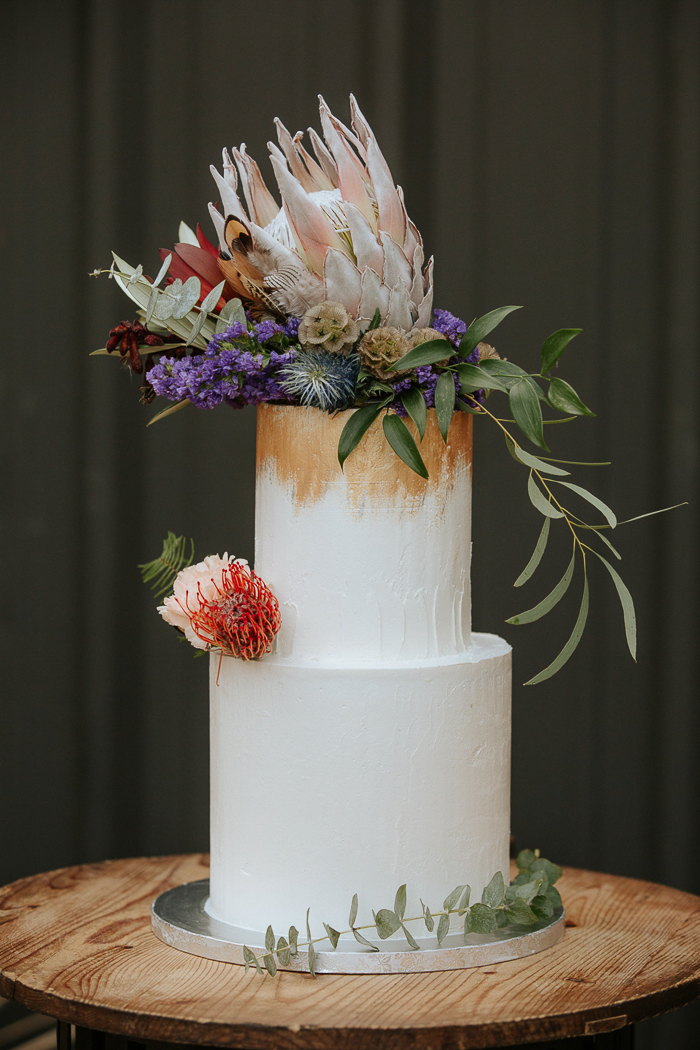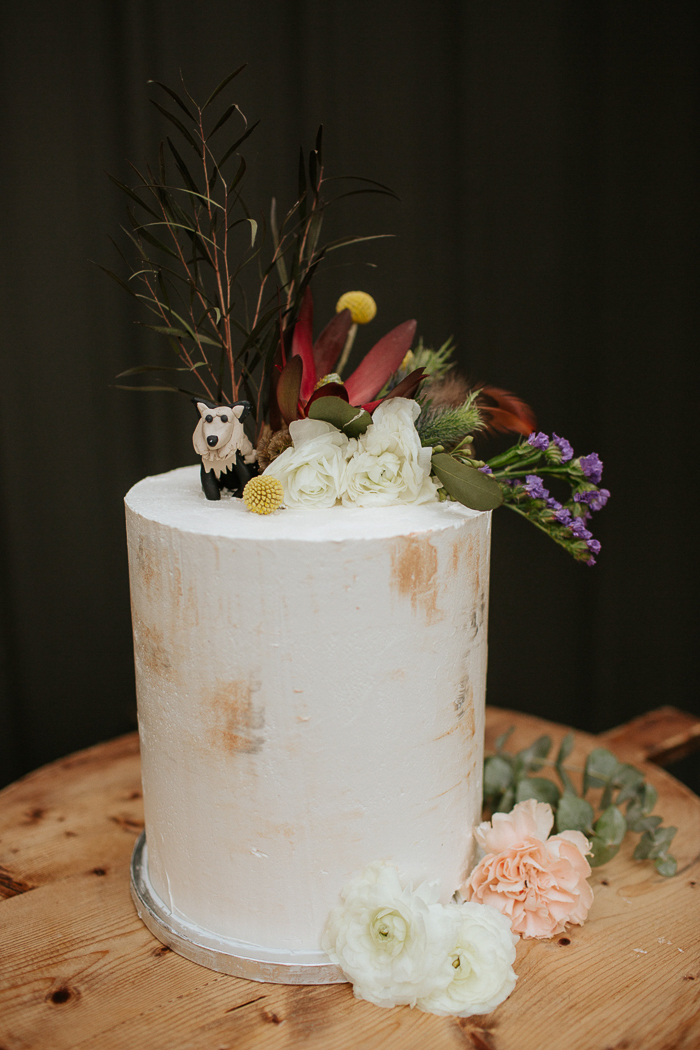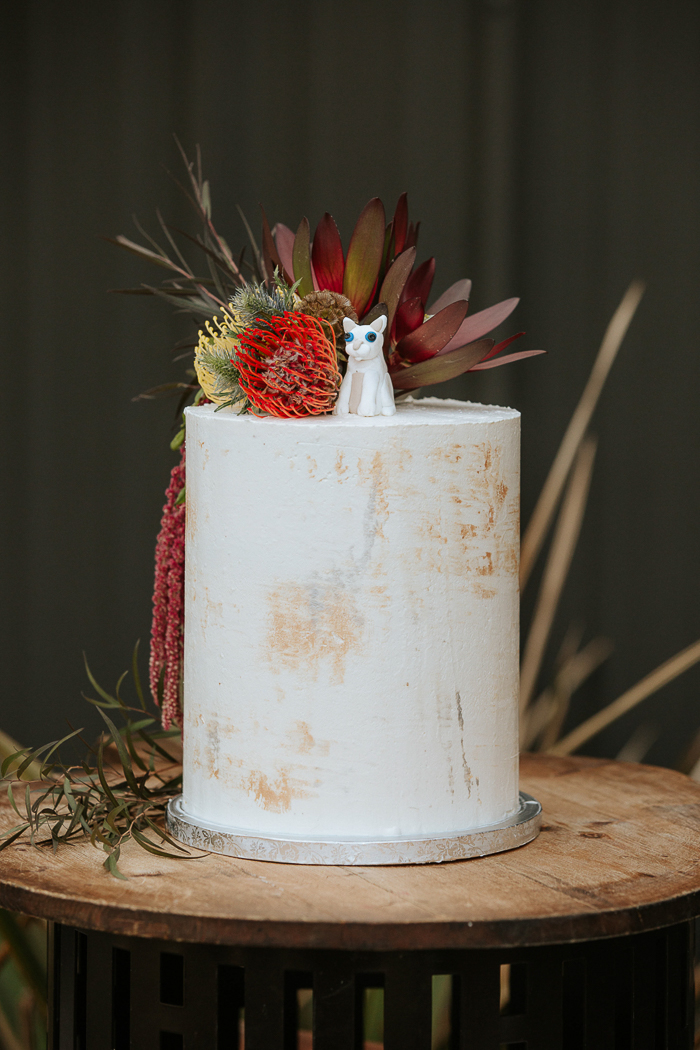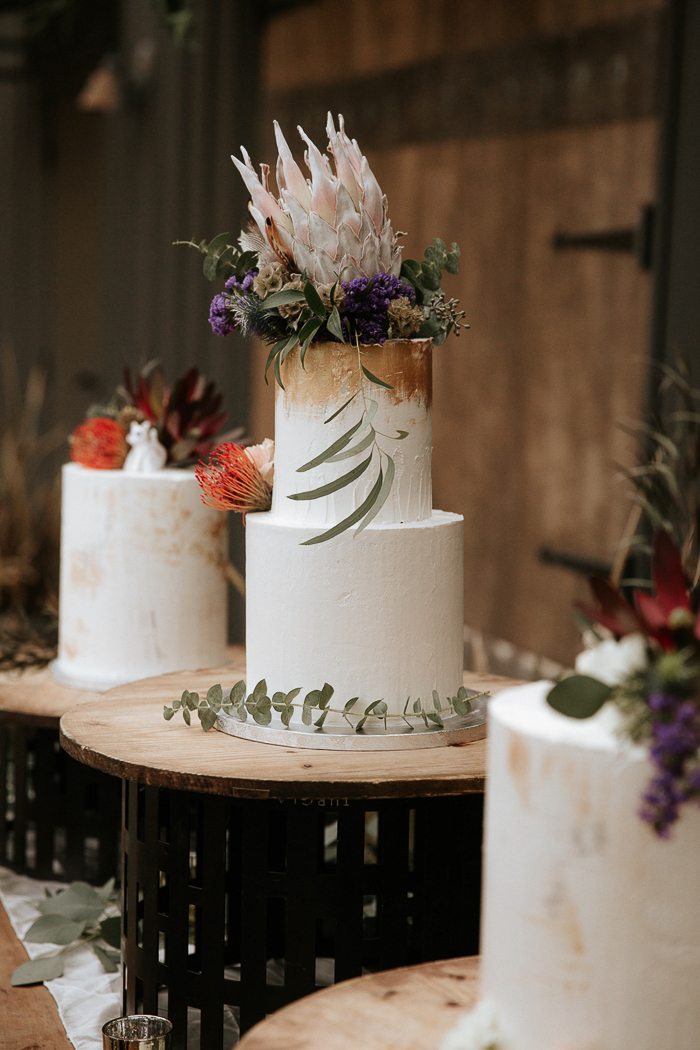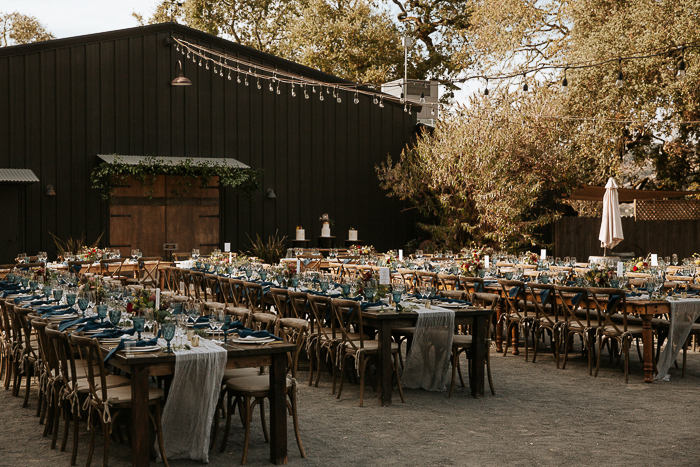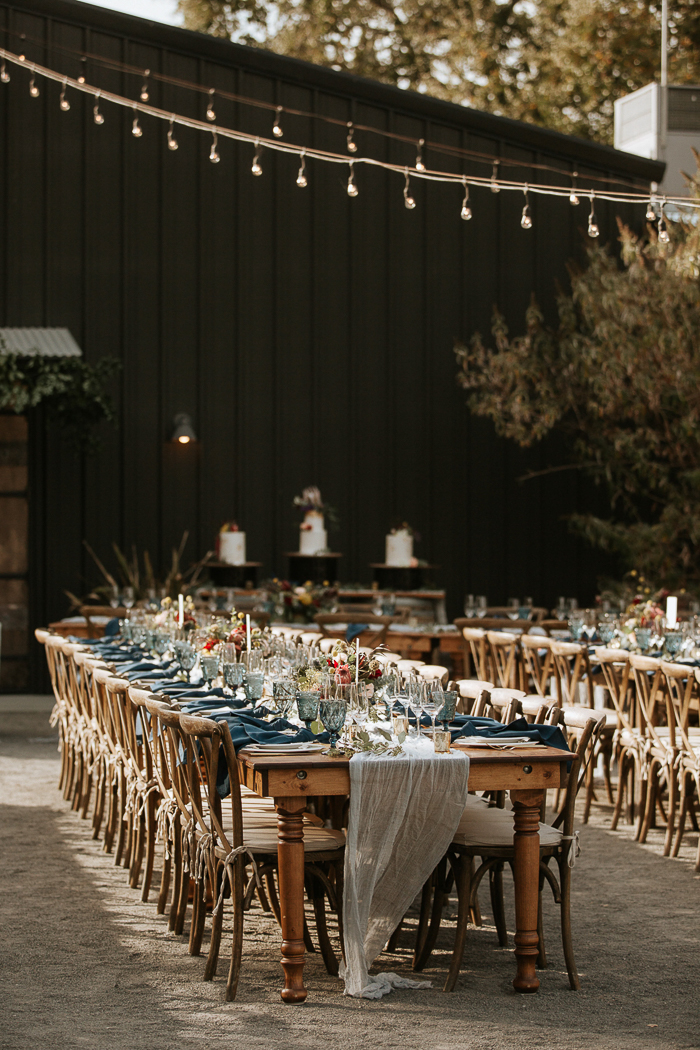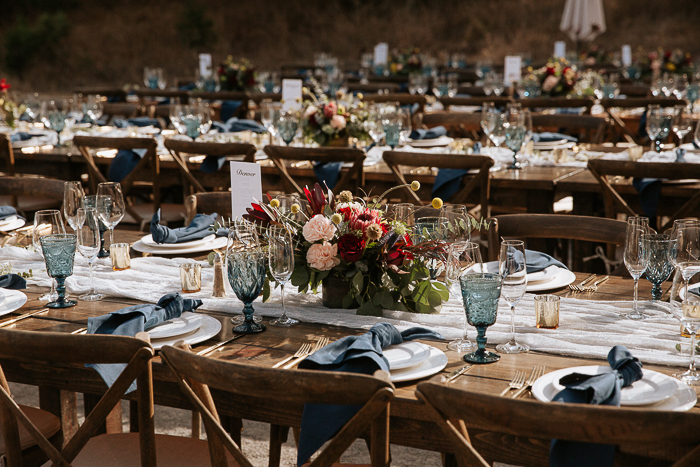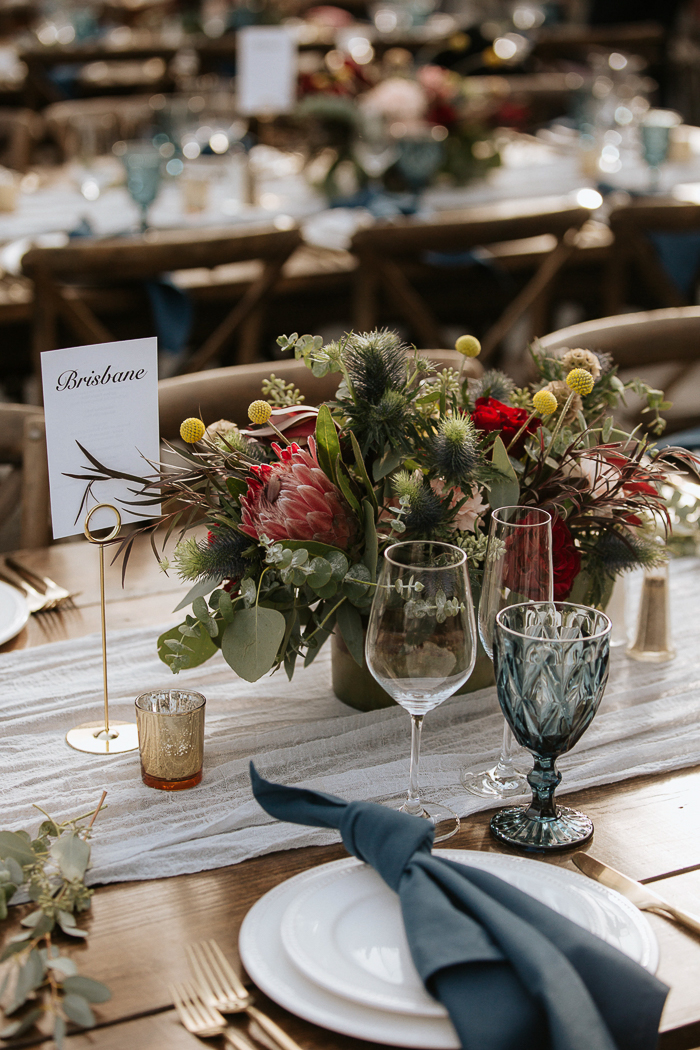 A Non-Stop Dance Party
The dance floor was incredible. We kicked the reception off with a shared first dance–inviting our guests to join us, rather than watch us. This ignited a dance party that had nearly every single guest on the dance floor most of the night. Caitlin's Irish 90-year-old reserved Grandfather even grabbed her for a dance that shocked everyone.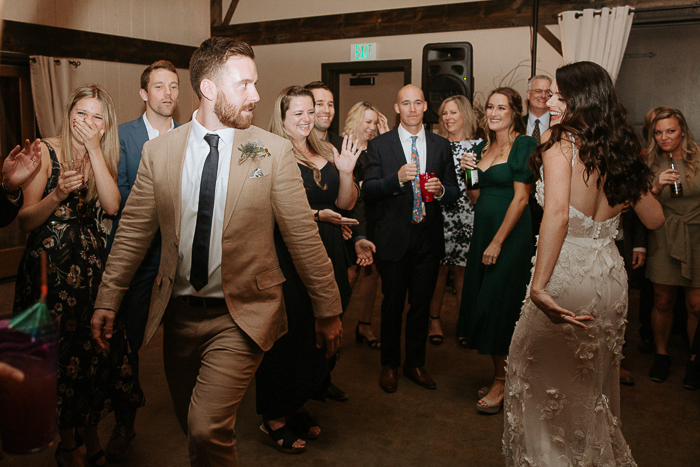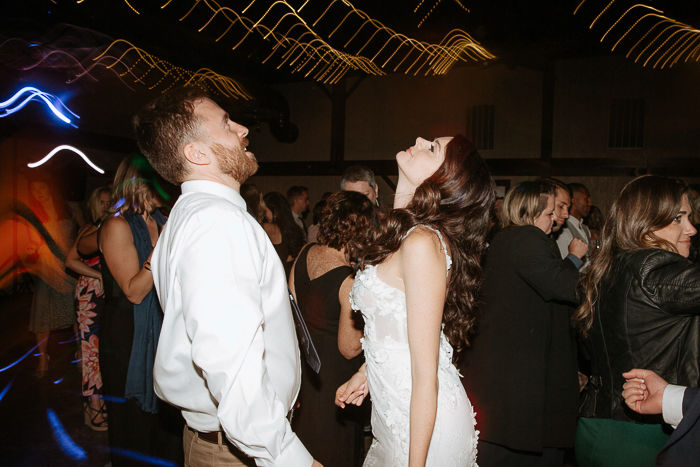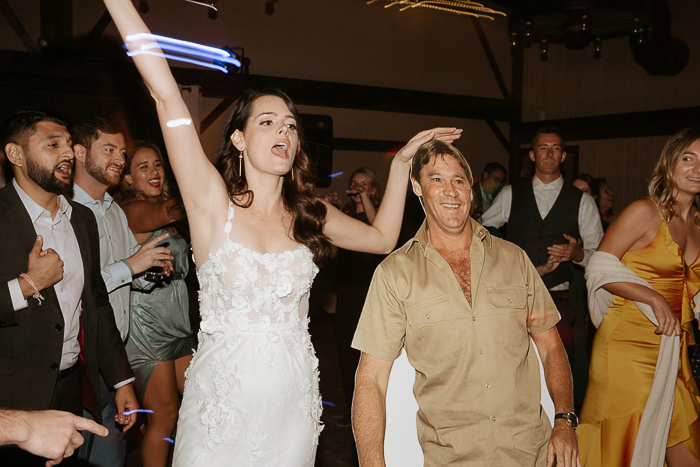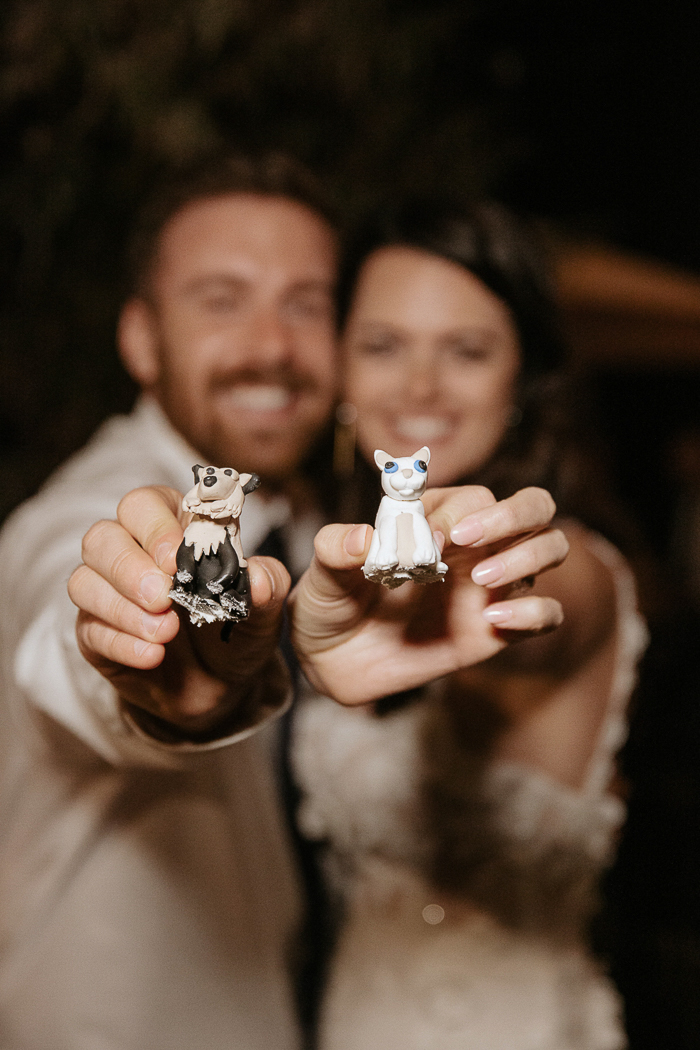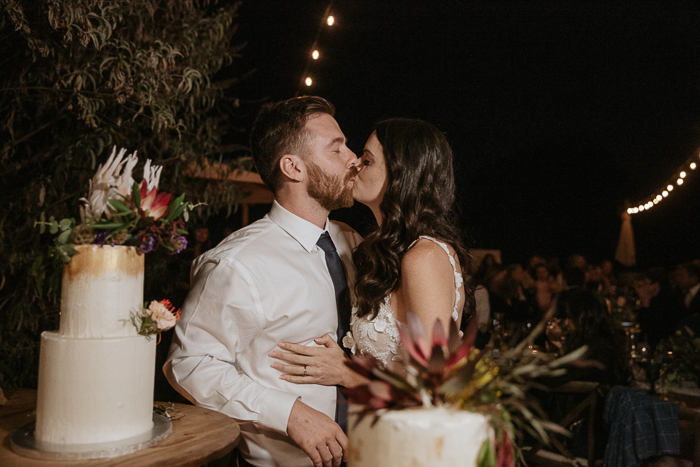 Congratulations again to Caitlin and Farley on their colorful DIY Aussie-inspired wedding at The Highlands Estate. We're so glad Paige Nelson Photography was there to capture every detail. If you're feeling inspired to add some DIY touches to your wedding, check out our DIY wedding guide where we breakdown everything you need to know about planning your own!