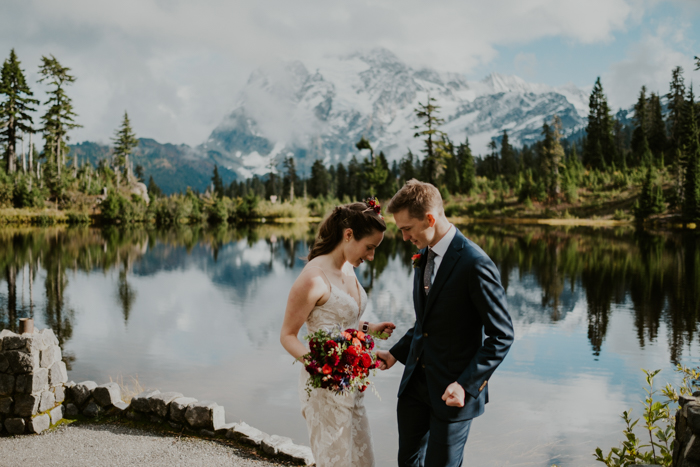 Imagine a snow-capped mountain reflected on glass that is surrounded by a luscious green forest. Now, end that stunning scenic route with a quaint dinner for two and you'll get Sam and Ashley's North Cascades elopement. Sam and Ashley chose a mountainside elopement to celebrate their love for each other and for the great outdoors. From getting ready together and writing vows, to professing their love with the mountains as their witness, this elopement was anything but ordinary.
After exploring through meadows and sneaking a few romantic kisses, Sam and Ashley headed back to their log cabin for a home-cooked meal and to read notes from their loved ones—so incredibly heartfelt. Thankfully, Wild Coast Photography captured every moment from start to finish. Lace-up your boots and let's head to the North Cascades.
The Couple:
Sam and Ashley
The Wedding:
North Cascades, Glacier, Washington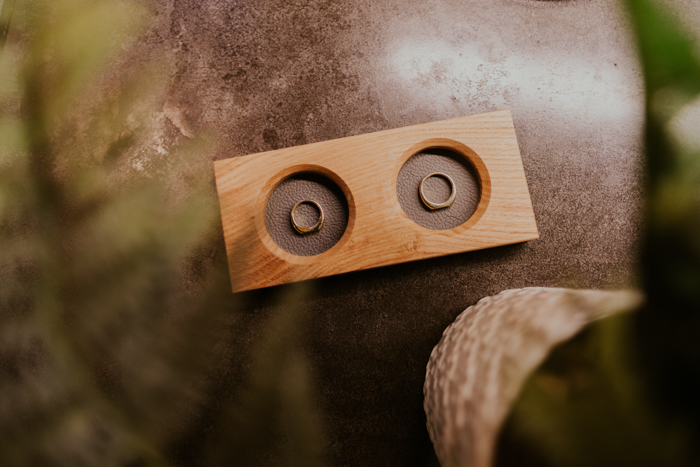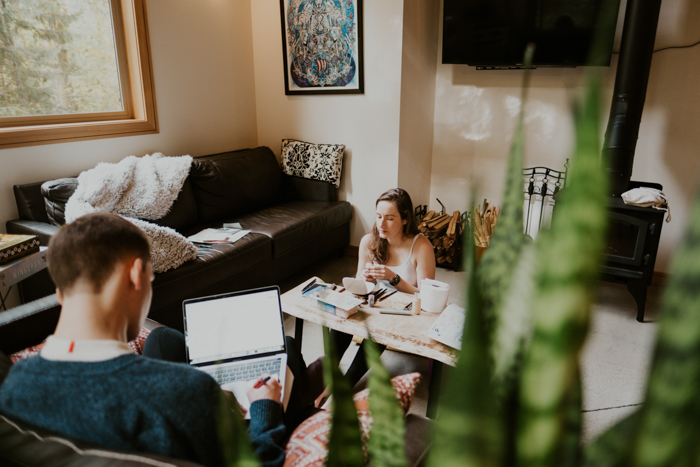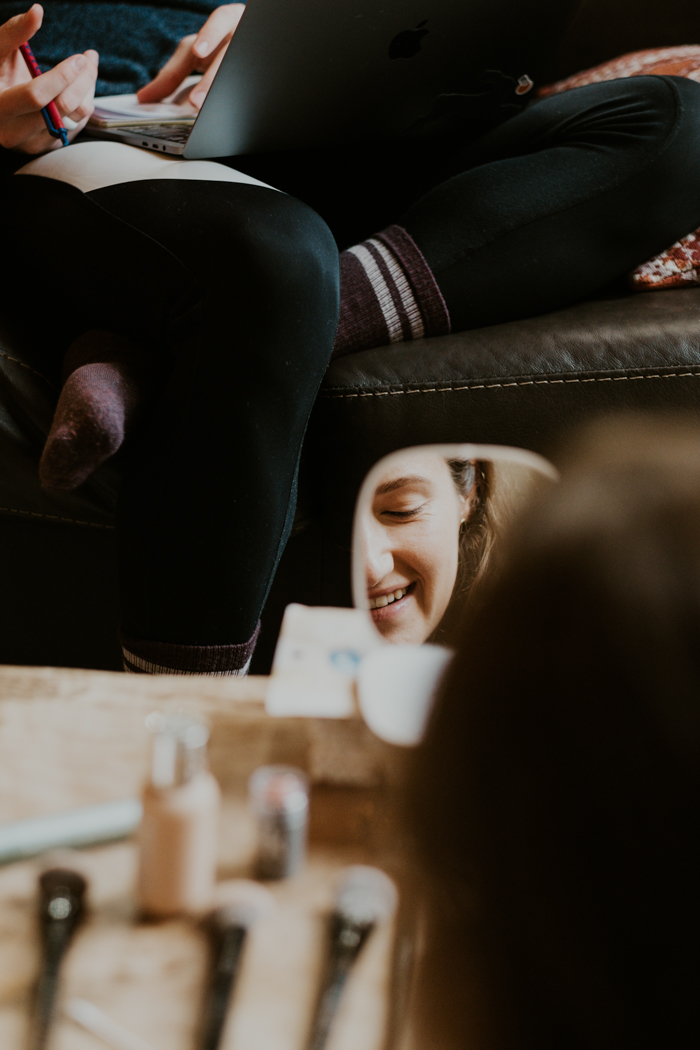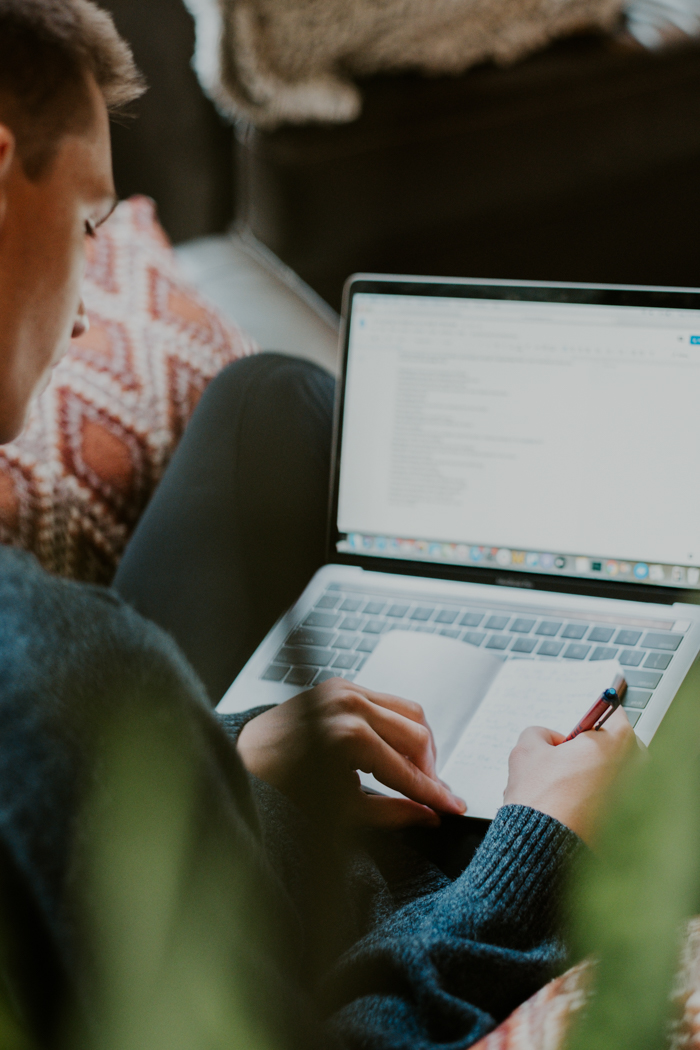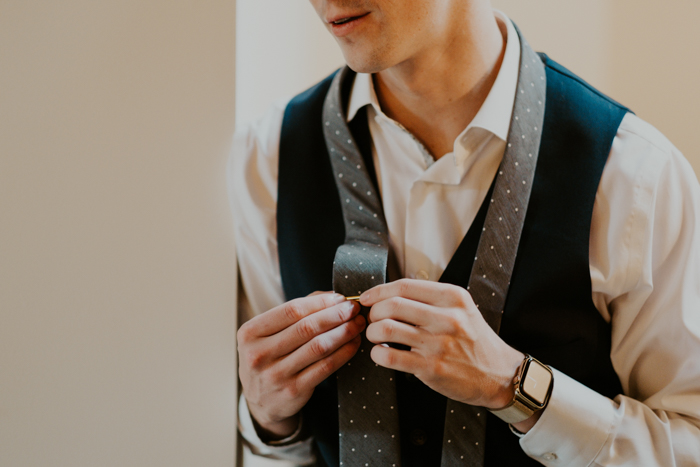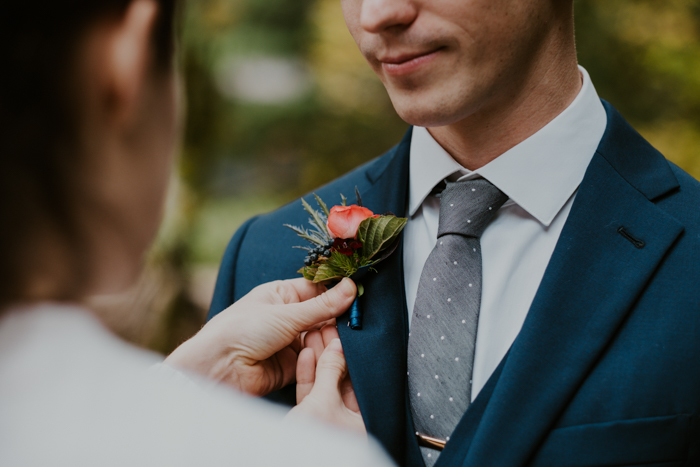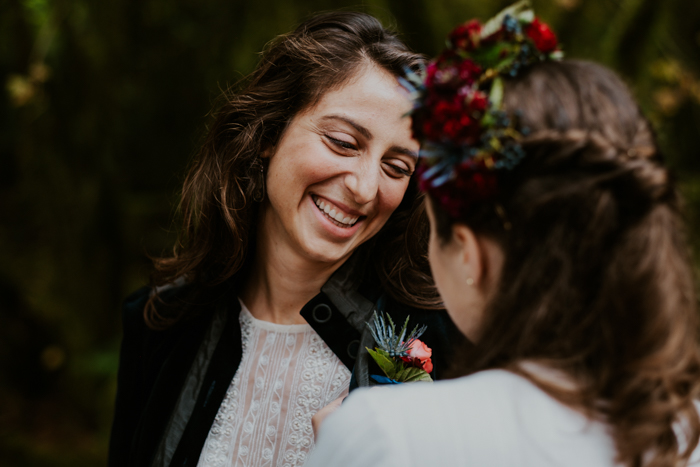 Be Present And Enjoy Every Moment
Because we had so much time to ourselves that day, we had lots of special little moments that we'll always remember. We started by taking a run together out along the Nooksack River, showered and made breakfast, then sat writing our vows until our photographer arrived. One of our dearest friends officiated, and she spent the whole week prior asking us questions to help us reflect on our relationship and what we loved about each other. We were primed to just be present and enjoy every moment.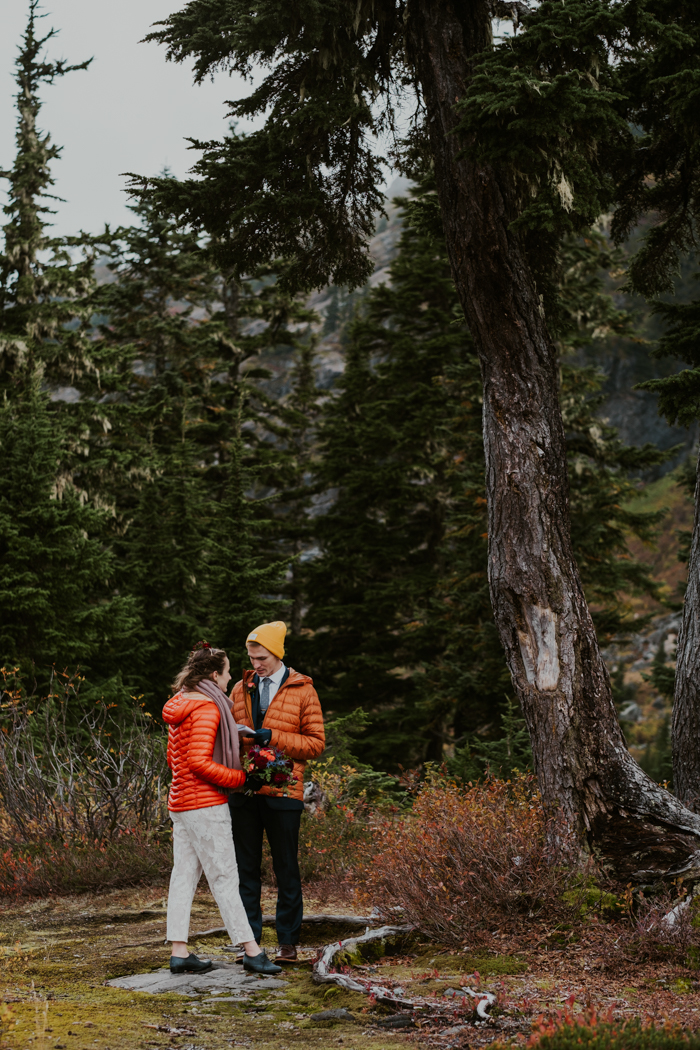 A North Cascades Elopement Moment
During our ceremony, we shivered through our vows, tears nearly freezing on our cheeks. Probably the most memorable moment was just after the ceremony, we continued exploring the stunning meadows and found ourselves yards away from the photographers. Thinking we were alone, we laughed, cried, and snuck a few kisses—it was absolutely perfect. When we received our gallery from Jenn, we found that moment. We're off on our own, next to a big evergreen, mountains shining behind us. From afar, she secretly captured it so now we have that image forever. It's definitely one of the more special shots.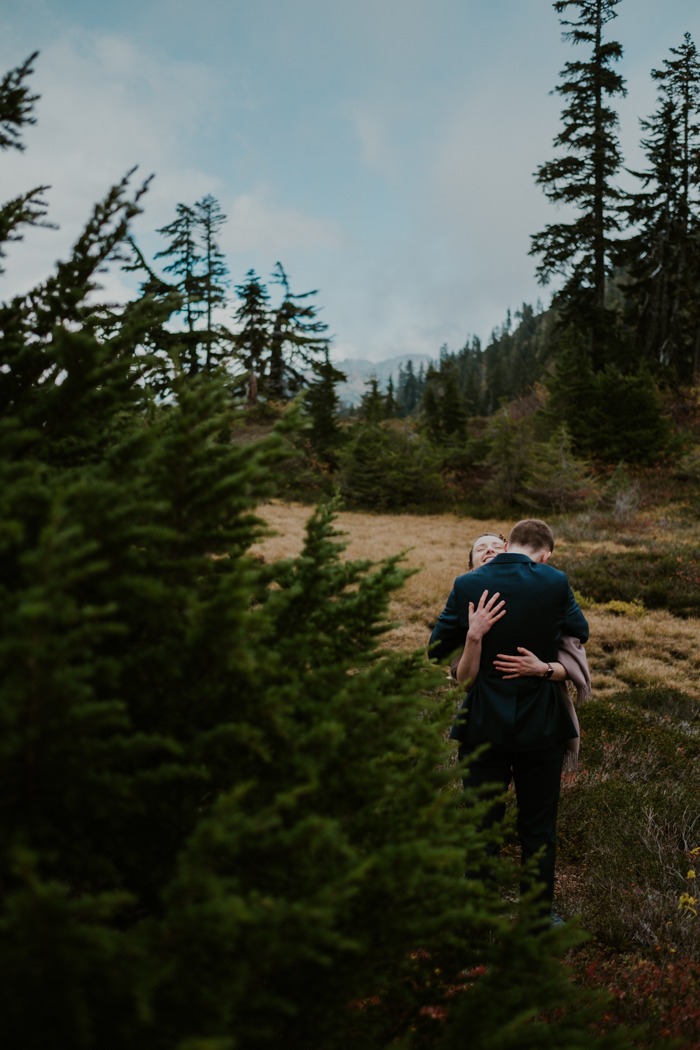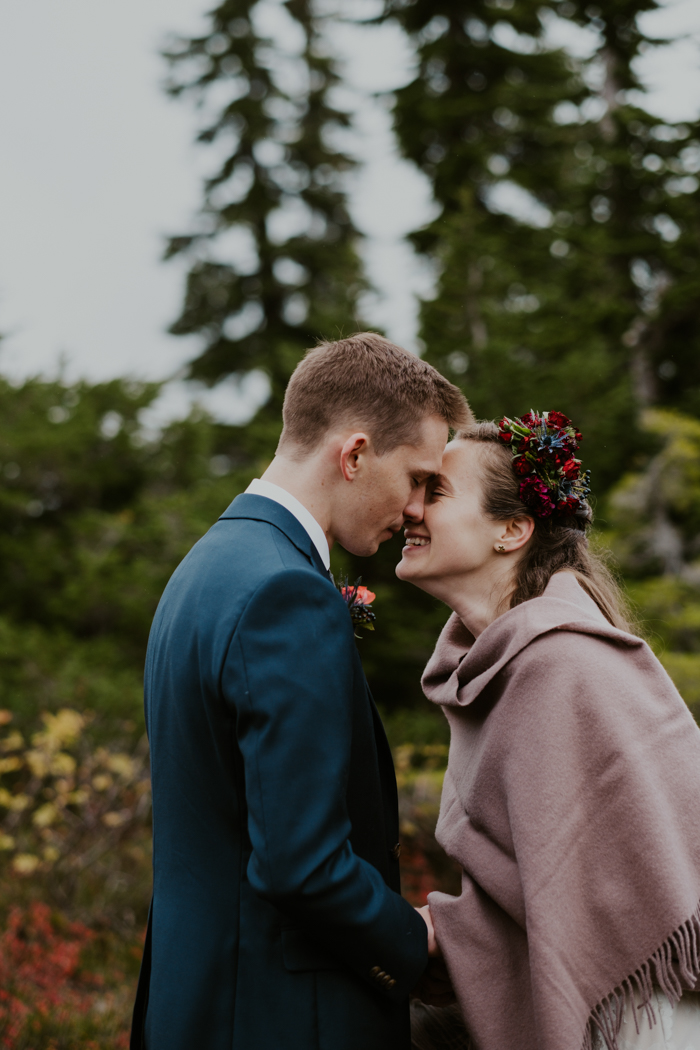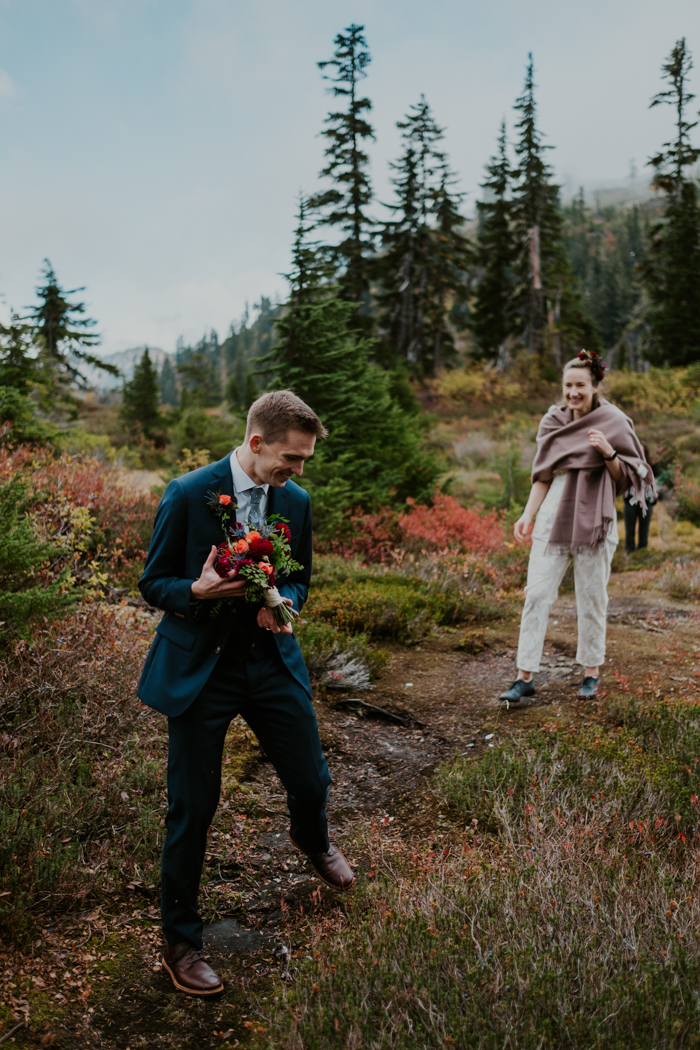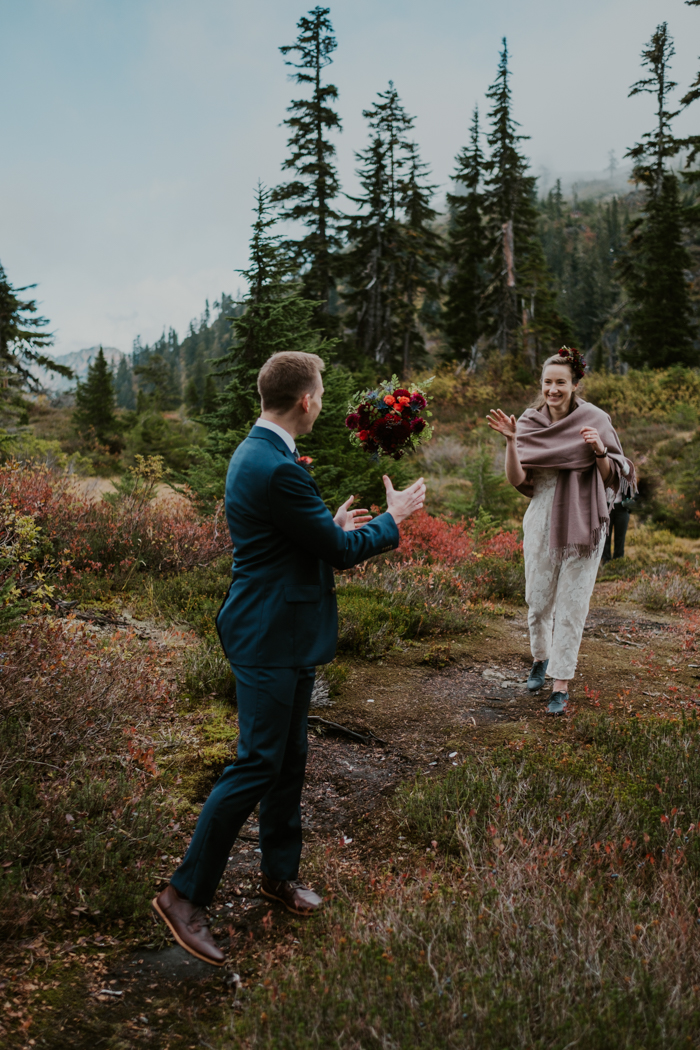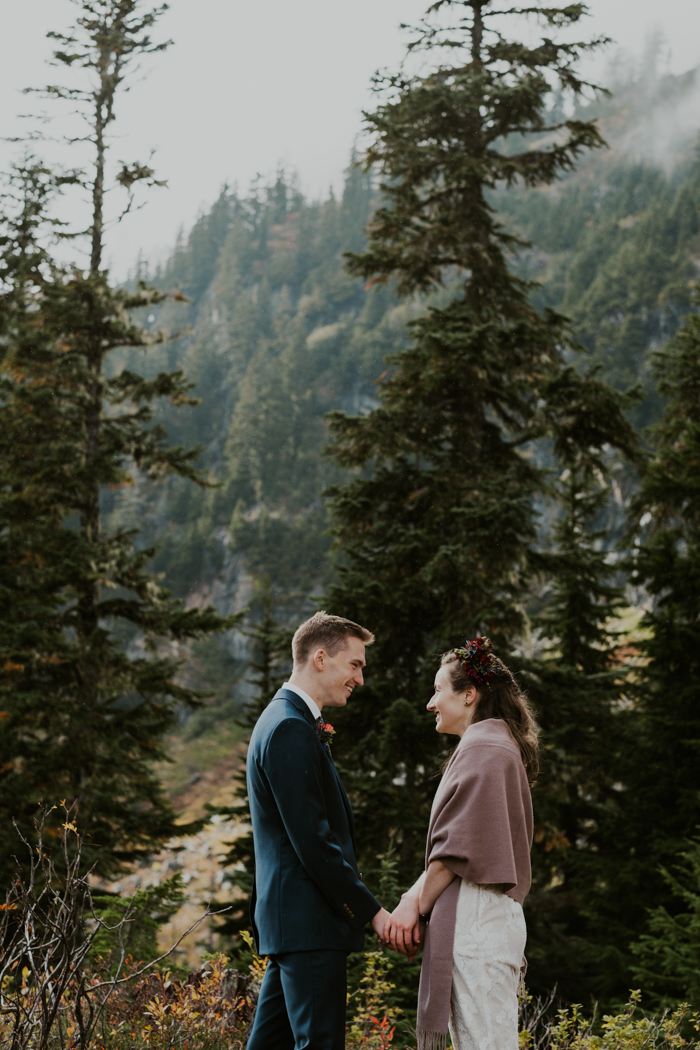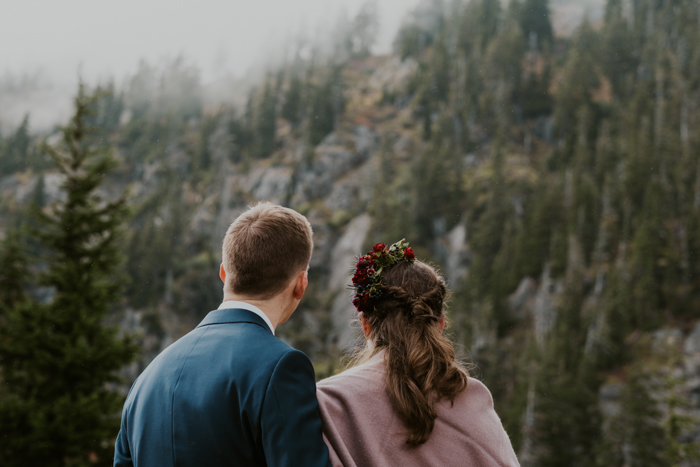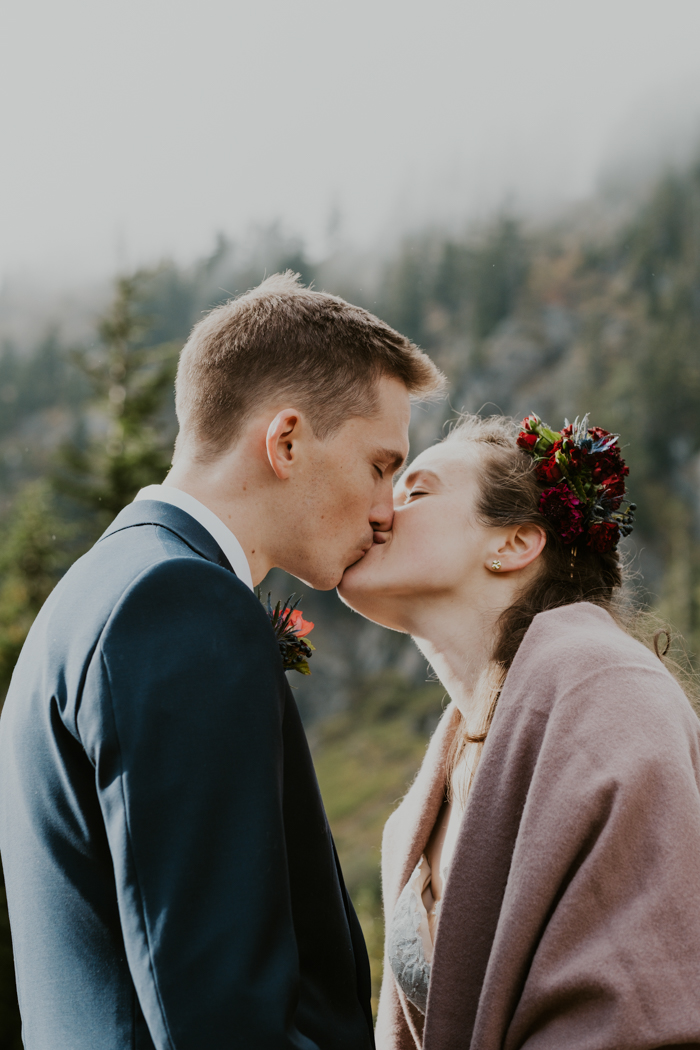 Wedding Advice: It's Your Special Day
Do what you and your partner want, what will be meaningful for you. Try not to feel obligated to do what's expected of you. It's your special day and you should celebrate it in a way that honors your relationship, rather than anyone else's preconceived notions of what a wedding should be. Find a photographer that can understand your vision for your day, matches your vibe, and will elevate your experience and memory of the day without being a focal point.








Be open to going with the flow and it will all work out. You can have the best, most fool-proof plan, but when you're planning an outdoor adventure wedding, things can change in minutes. Be okay with changing locations at the last minute, shivering a little, having photos with coats on—as long as you embrace wherever the day takes you and focus on each other, it's going to be perfect.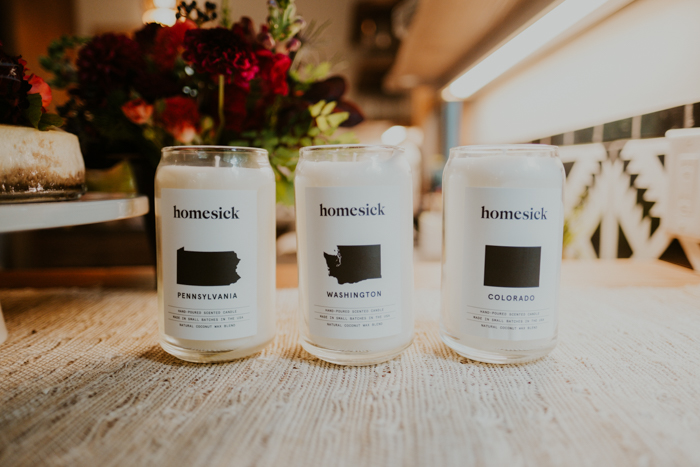 Shop Homesick candles: Pennsylvania ($34); Southern California ($34); Colorado ($31.32)



A Quaint Dinner For Two
Every element of our wedding dinner was special to us. Sam made our pizza dough from scratch, using our own sourdough starter. We made prosciutto, arugula & pear pizza, which was the first meal we cooked together when we started dating. We brought our favorite red wine to pair with the pizza. Plus, we have a tradition of seeking out cheesecake wherever we travel, so for our wedding cake we had our neighborhood market, Little Lago, bake us a cheesecake. Everything they do is delicious but this was over the top – it was the best cheesecake ever and we enjoyed it all week.







Congratulations to Ashley and Sam on your stunning North Cascades elopement. Major shoutout to Wild Coast Photography for both capturing and sharing this day with us. Check out more of Jenn's work in her profile of wedding photographers from around the world! And if you're looking to elope, check out our ultimate elopement planning checklist to help every step of the way.