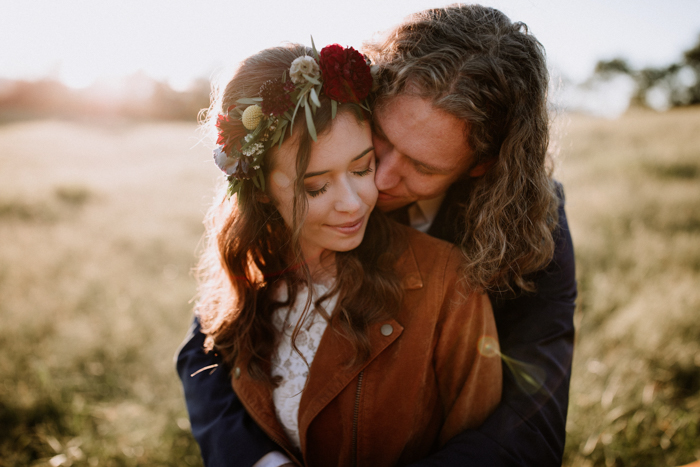 Mary and Travis' special day at Brenwood Lake Weddings was essentially a masterclass in DIY charm. The couple made nearly every detail, including centerpieces made from old books, an atlas and postcard guide book, and succulent favors. Vivian's Flower Shop also added accents of organic, textural flowers in a mix of bold and vibrant colors, which added to the handmade and totally romantic vibe. From the couple's emotional first look in the woods to their gloriously sweet bicycle exit from the reception, Earthmark Photography did a fantastic job capturing every minute of this Virginia wedding!
The Couple:
Mary and Travis
The Wedding:
Brenwood Lake Weddings, Stanley, Virginia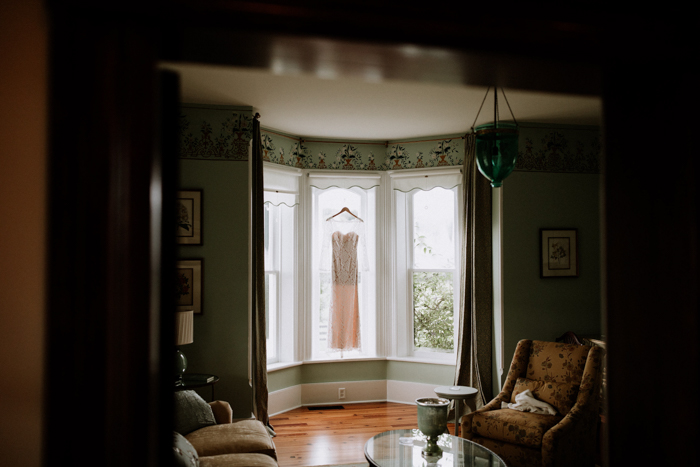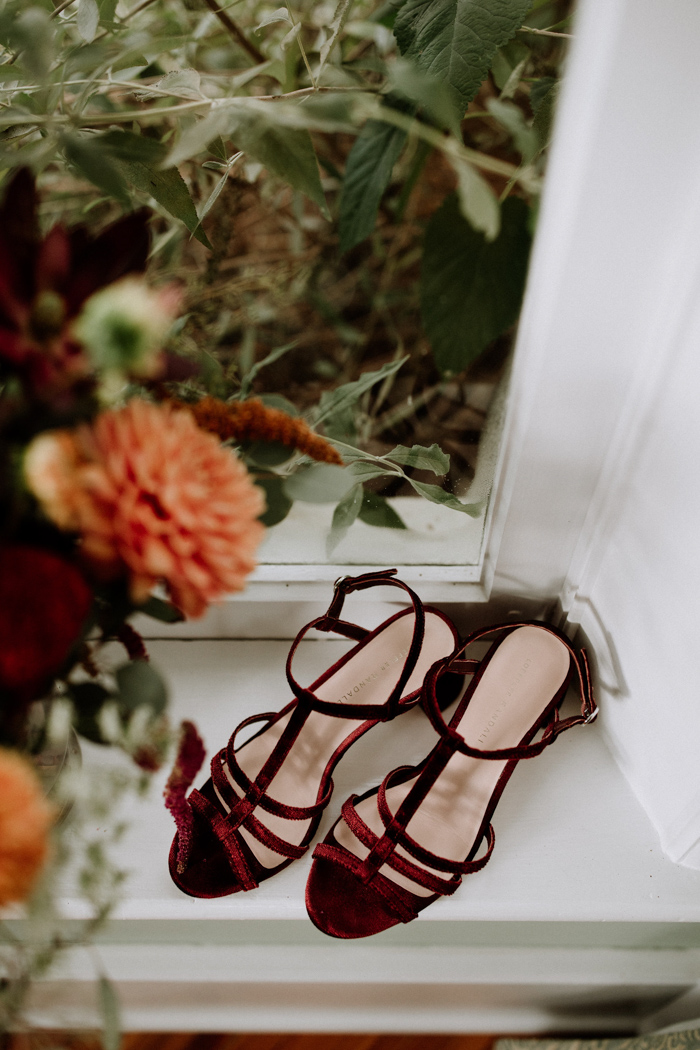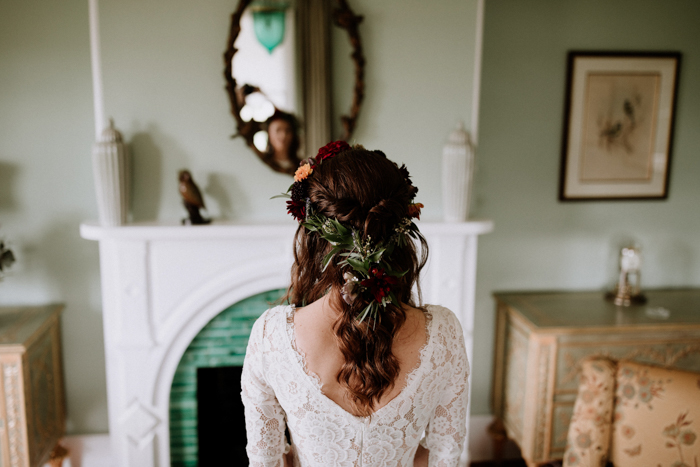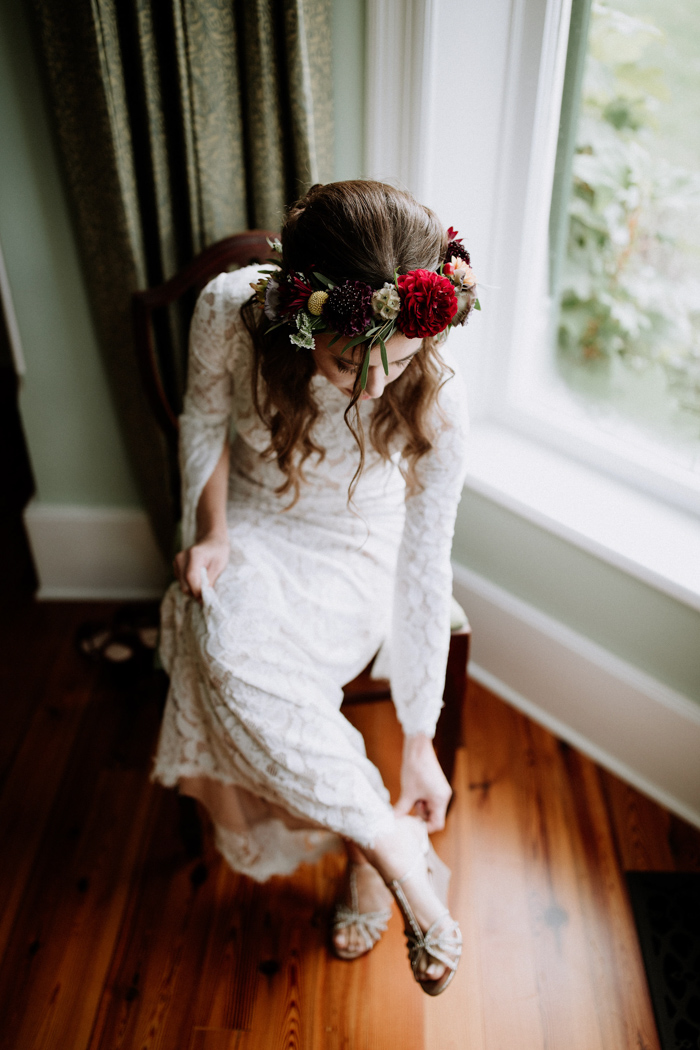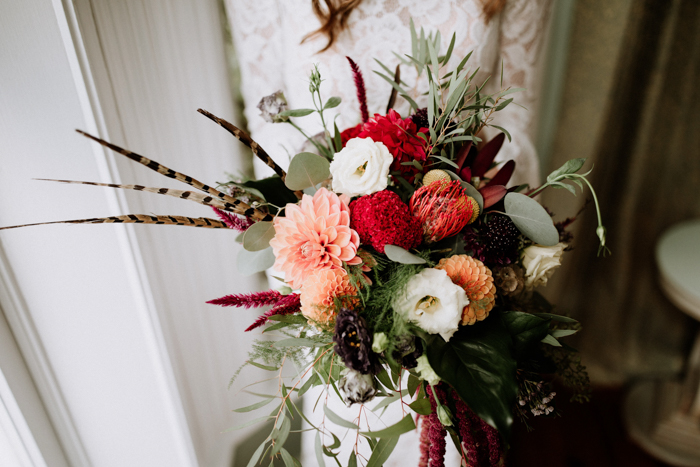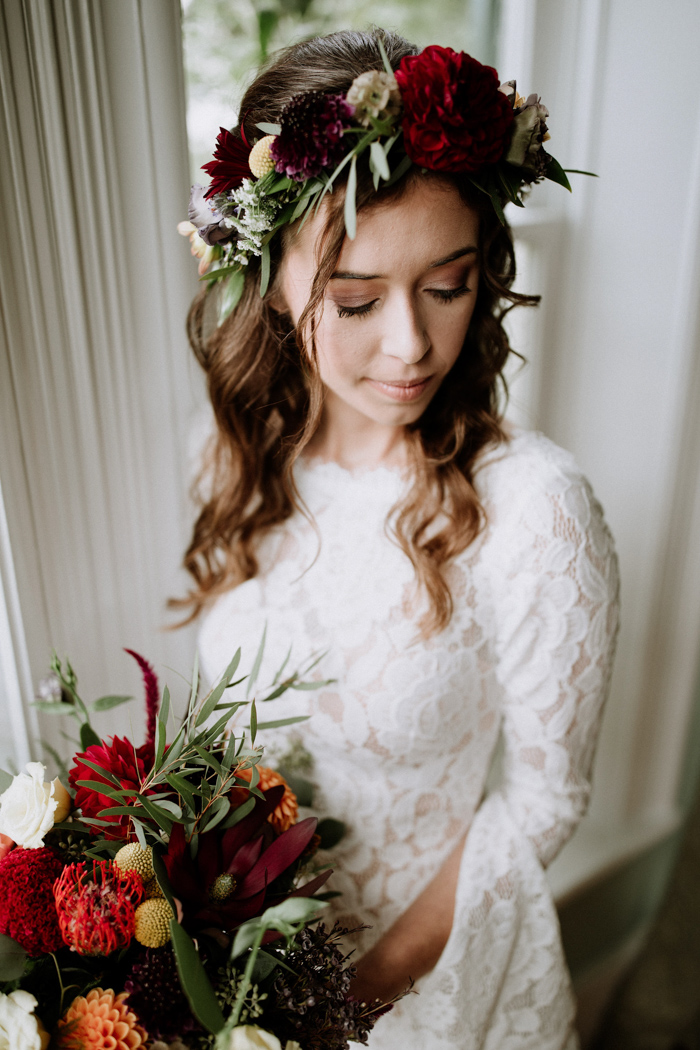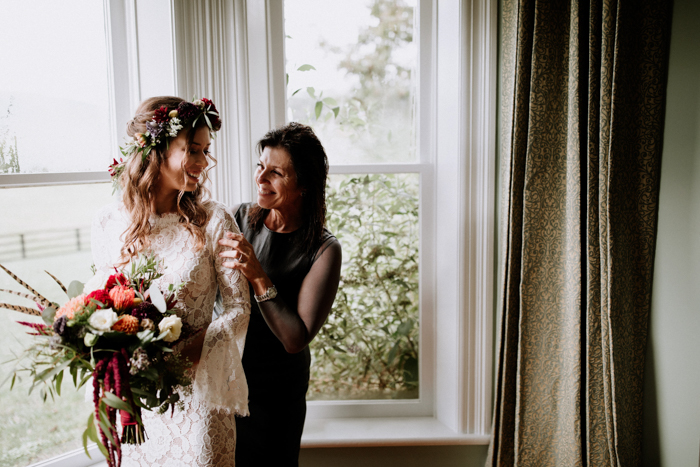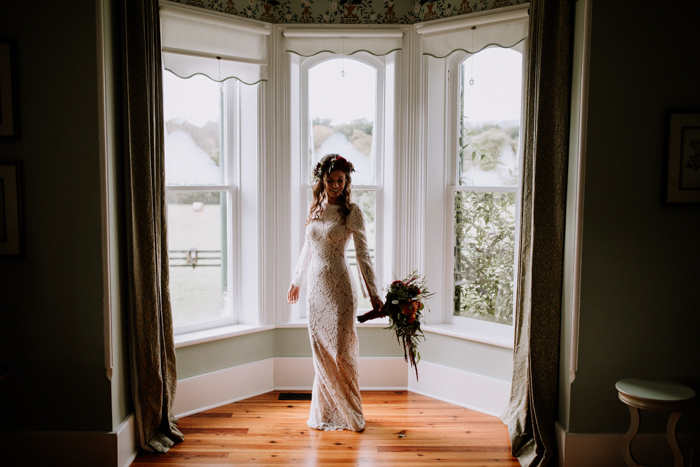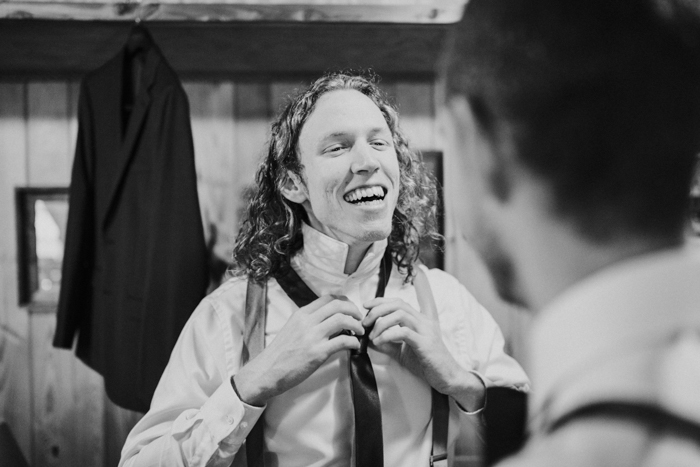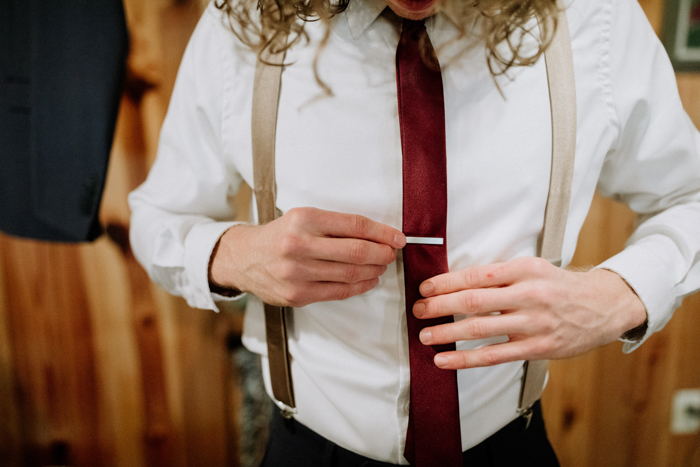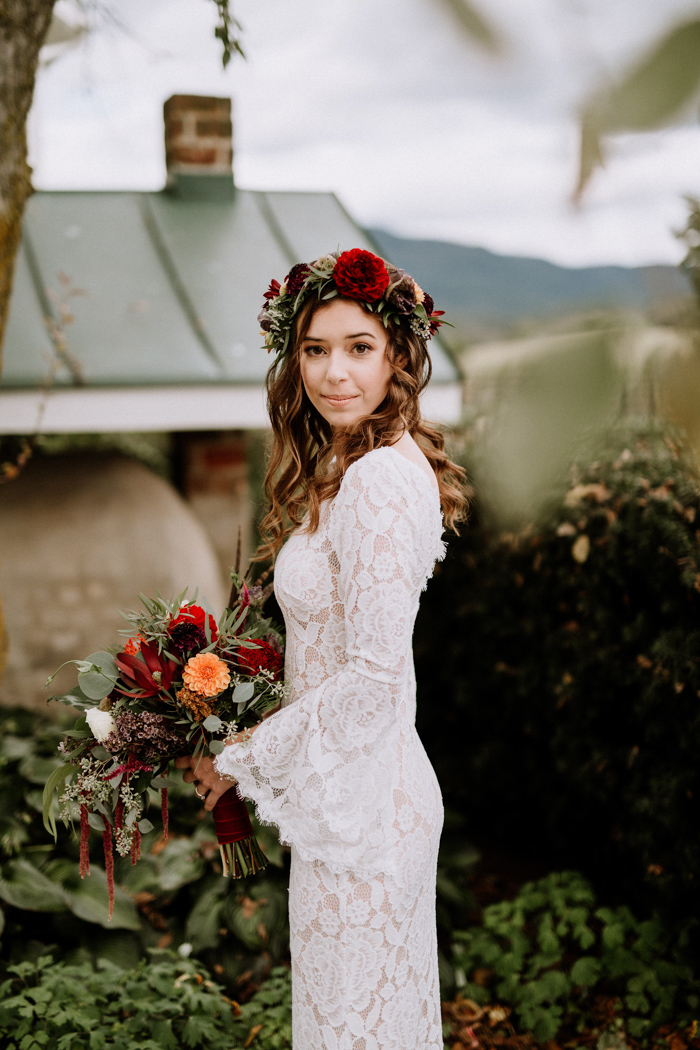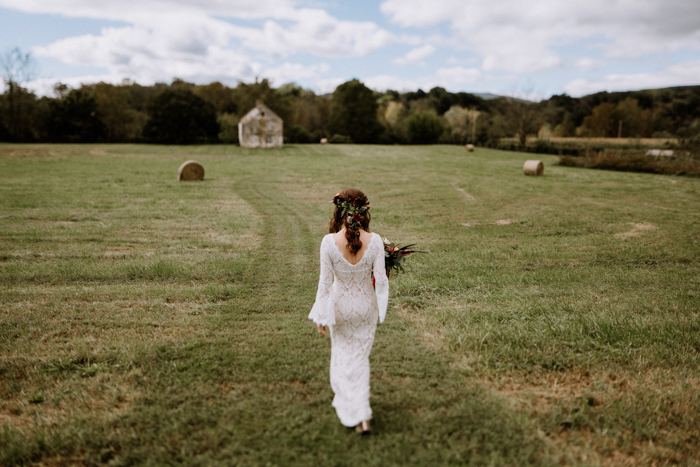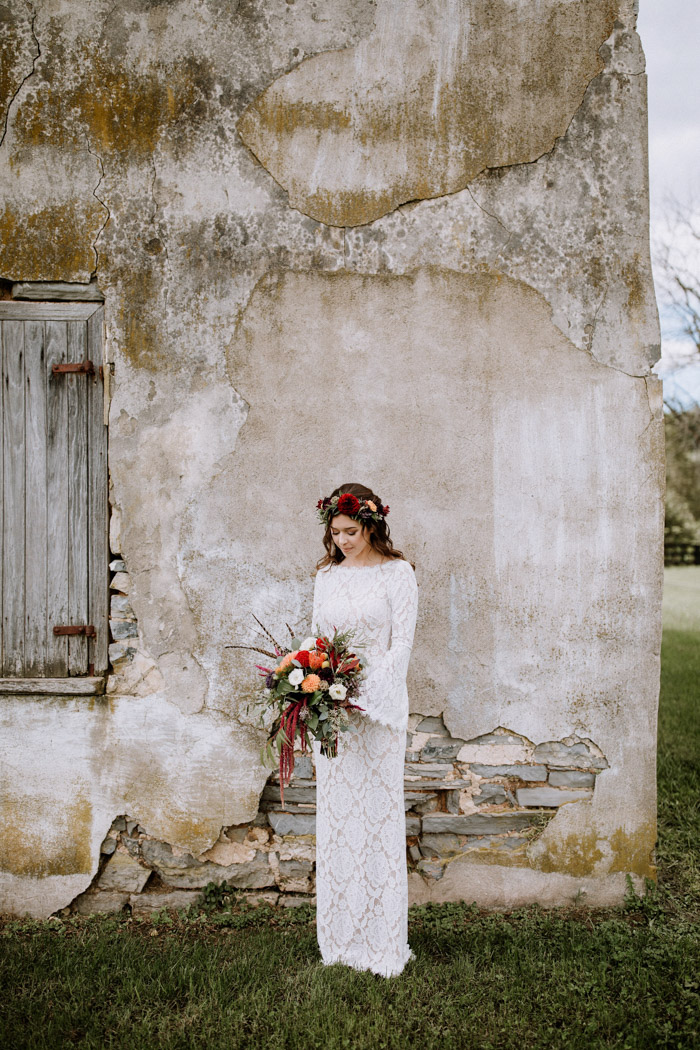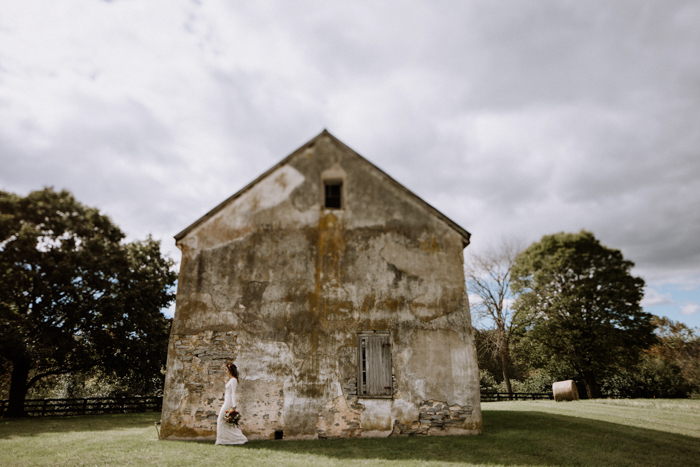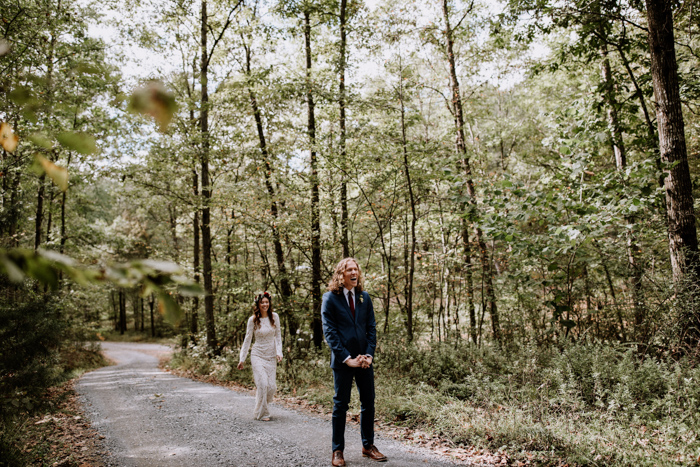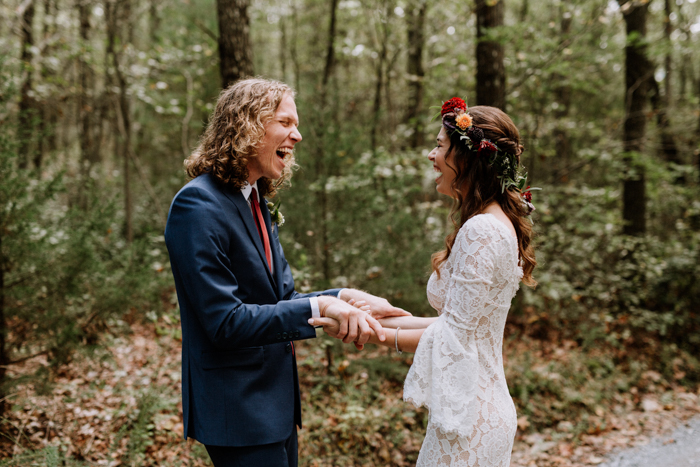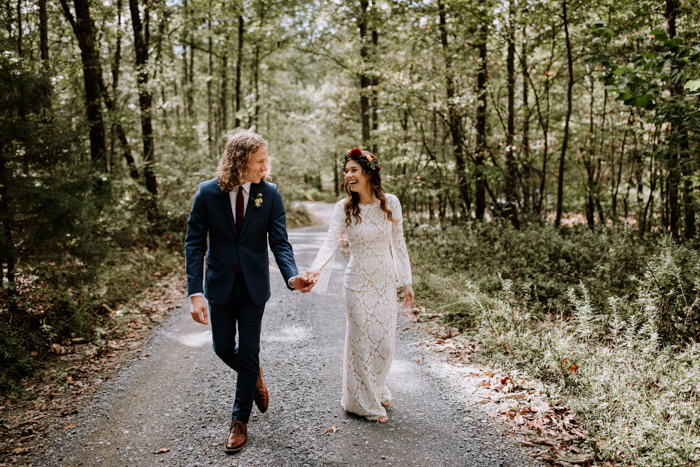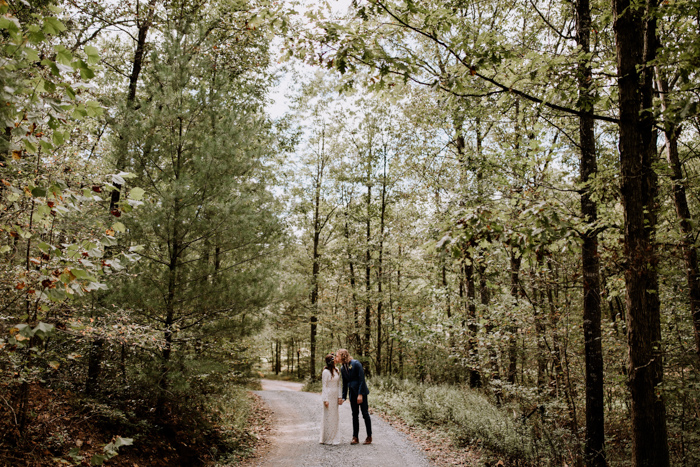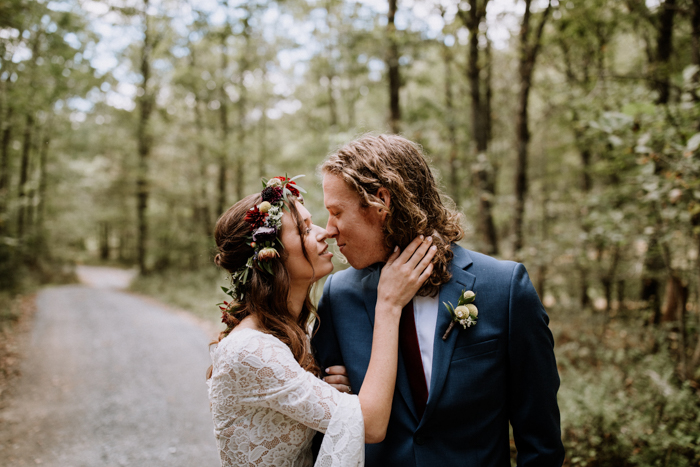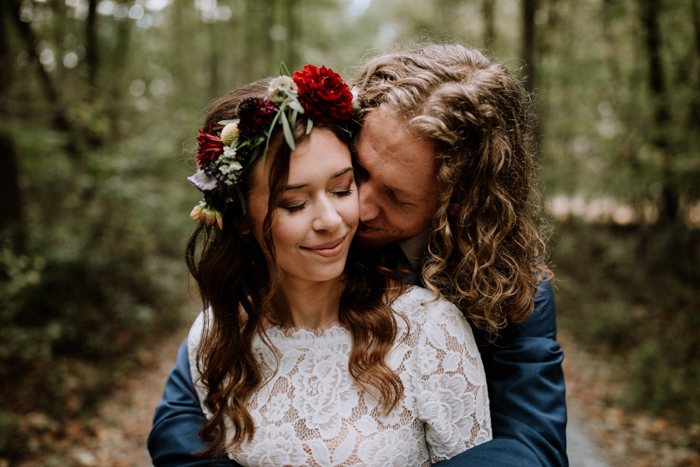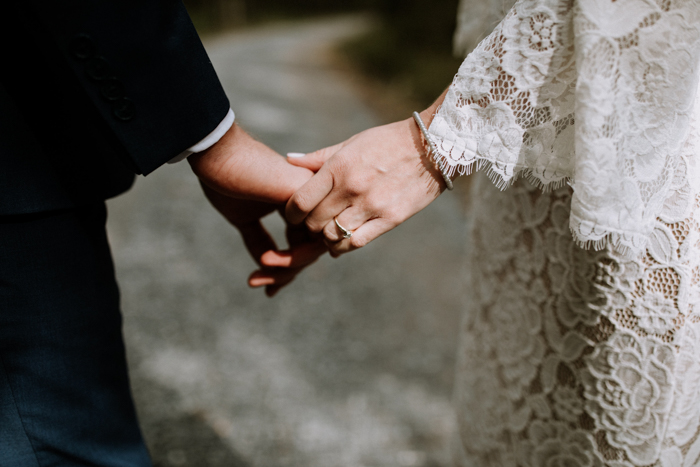 When we first visited Brenwood Lake Weddings, we immediately fell in love with it. The scenery is gorgeous, the facilities are extremely comfortable, and the venue owners (Brenda and Lynwood) are exceptional people and hosts. The log reception hall was the perfect size for what we needed and felt warm and homey. The spot where we had the ceremony was surrounded on three sides by tall trees, making it very green and peaceful. It was what we envisioned for our day before ever seeing this venue. We cannot recommend Brenwood Lake Weddings enough. It was absolutely amazing and exactly what we wanted. Brenda and Lynwood went out of their way to ensure we were happy every step of the way.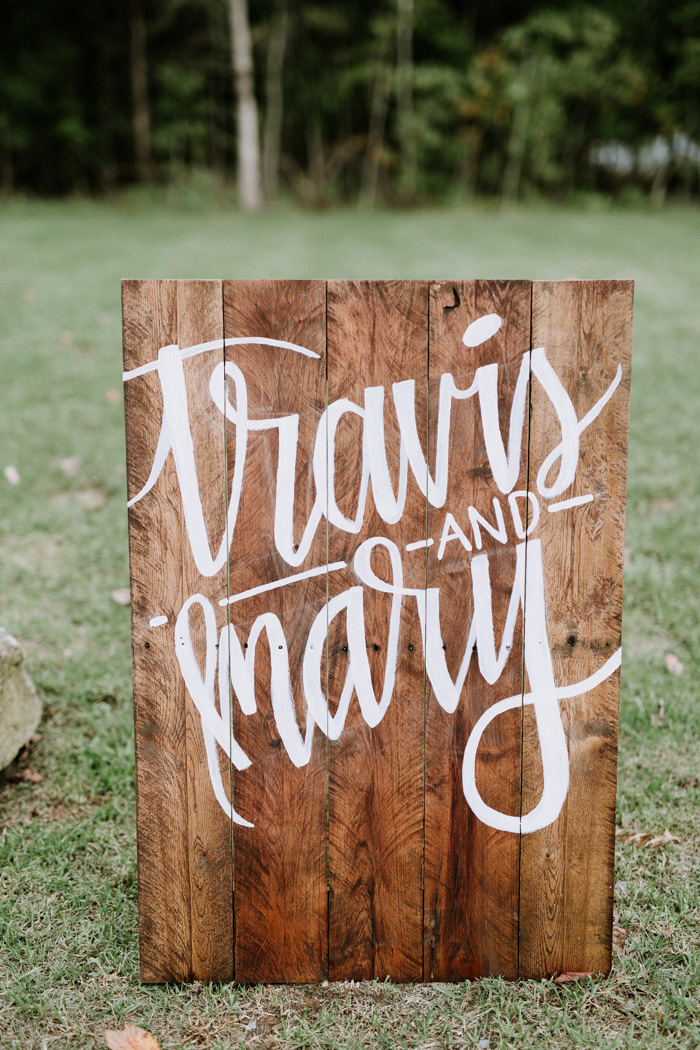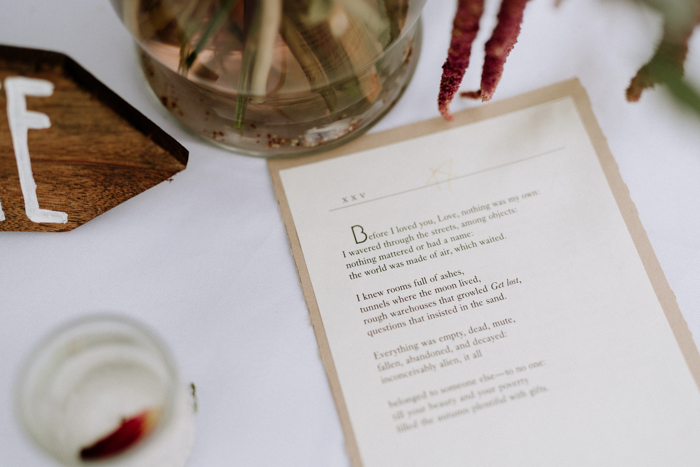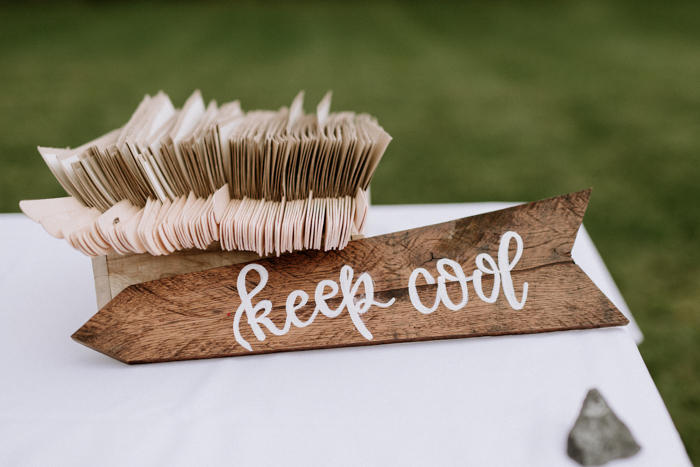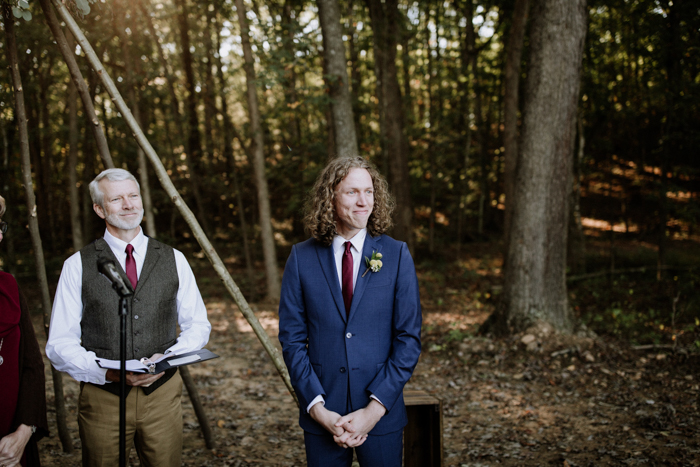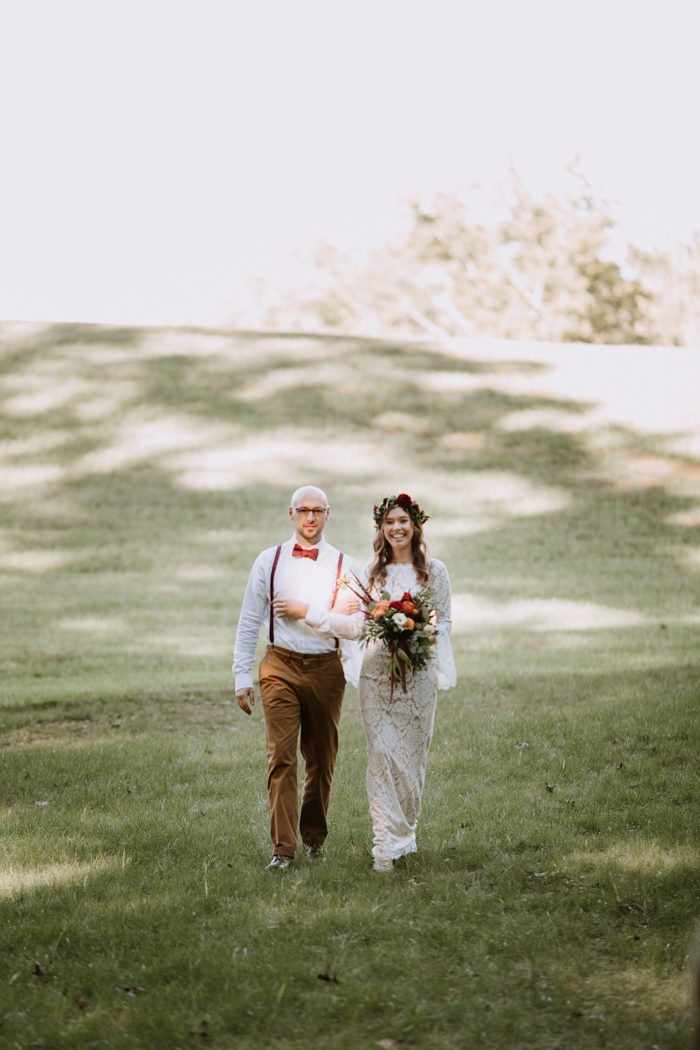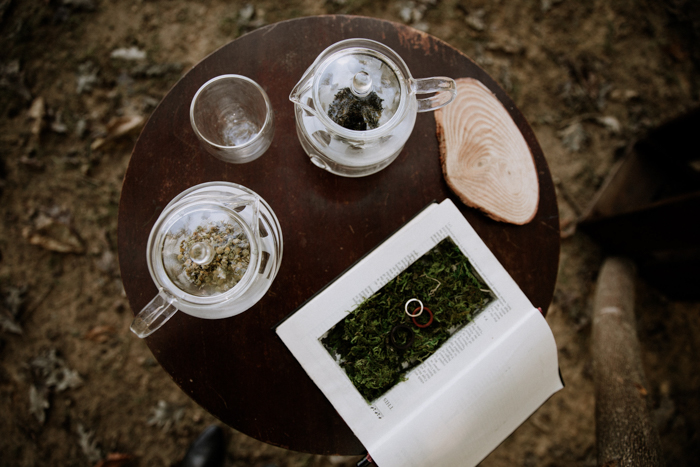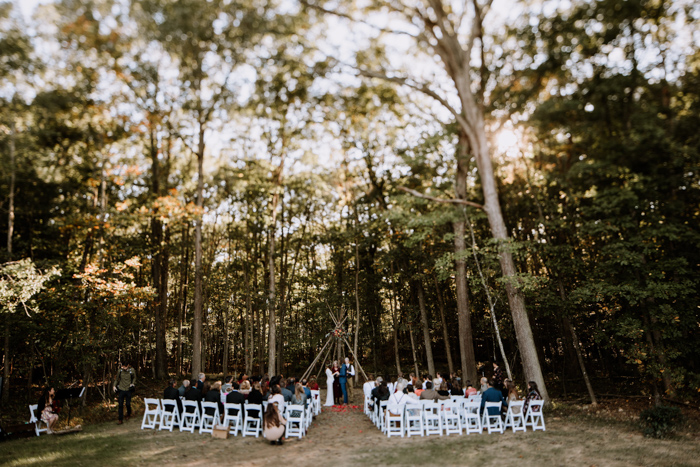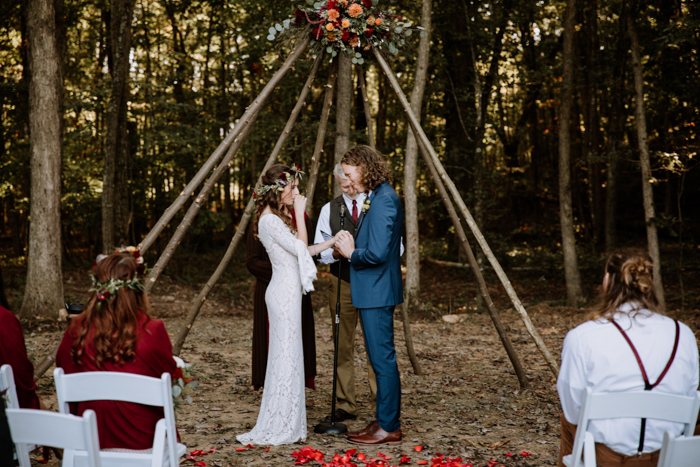 We really wanted both of Travis' parents to do the ceremony. Their ceremony included so many stories, poems, and other unique details from our lives before and after we met. We also had a tea unity ceremony where we both poured a different kind of tea into one glass. Our very first dates always involved tea and we try to keep a tradition of serving each other tea.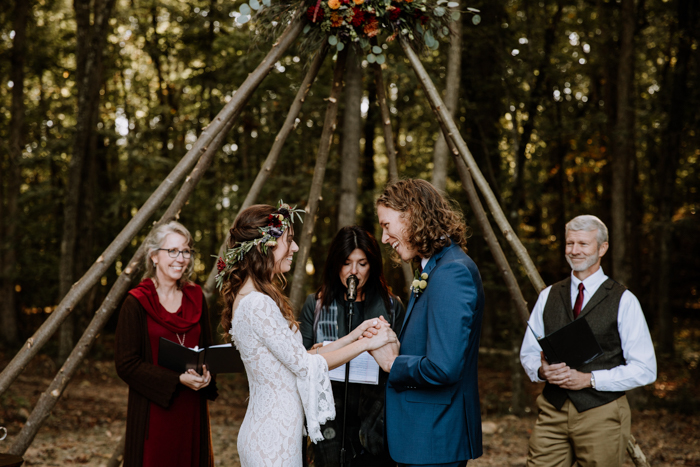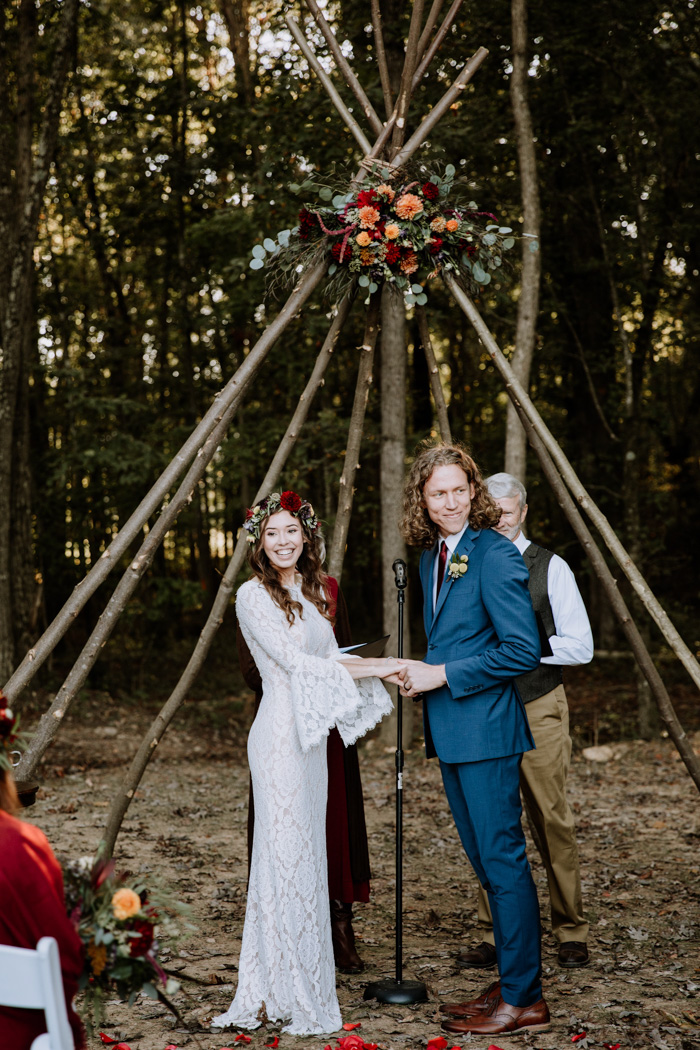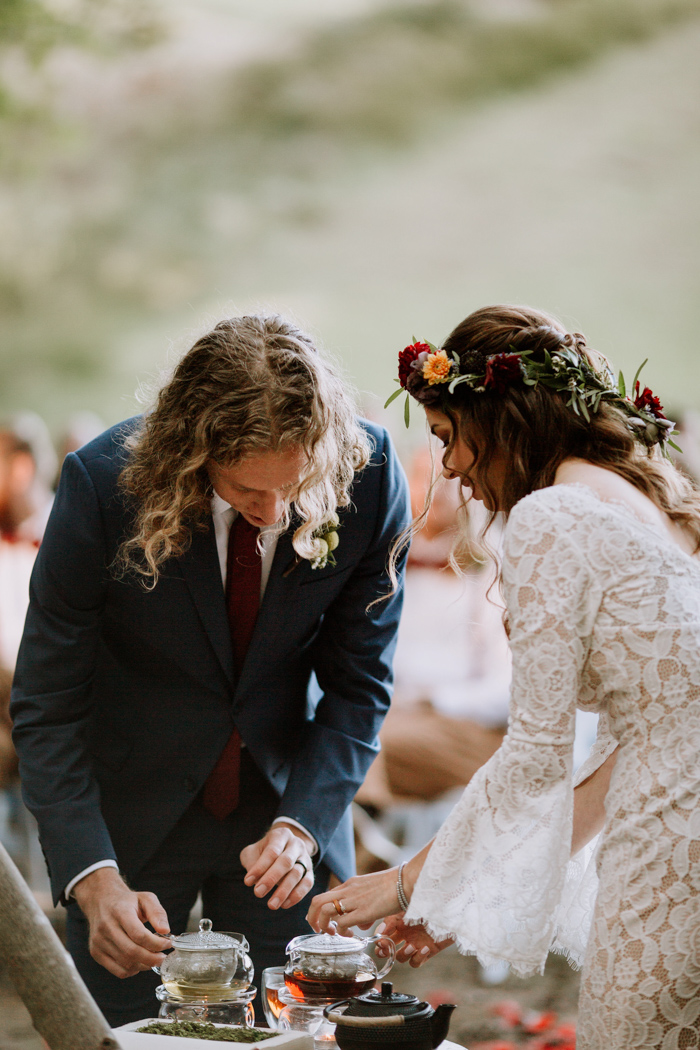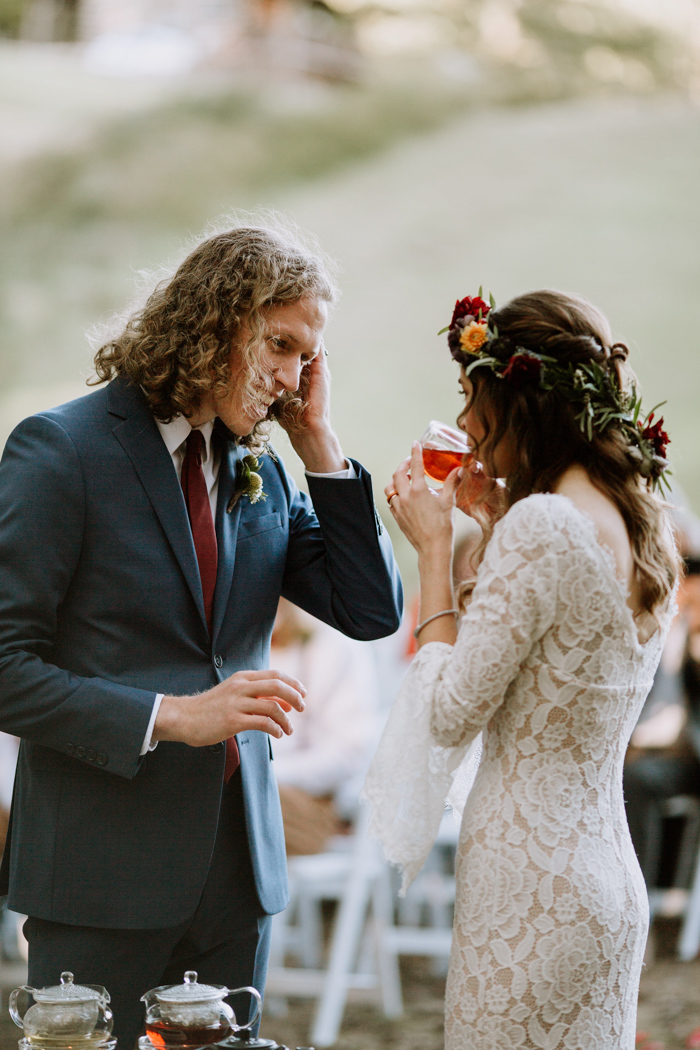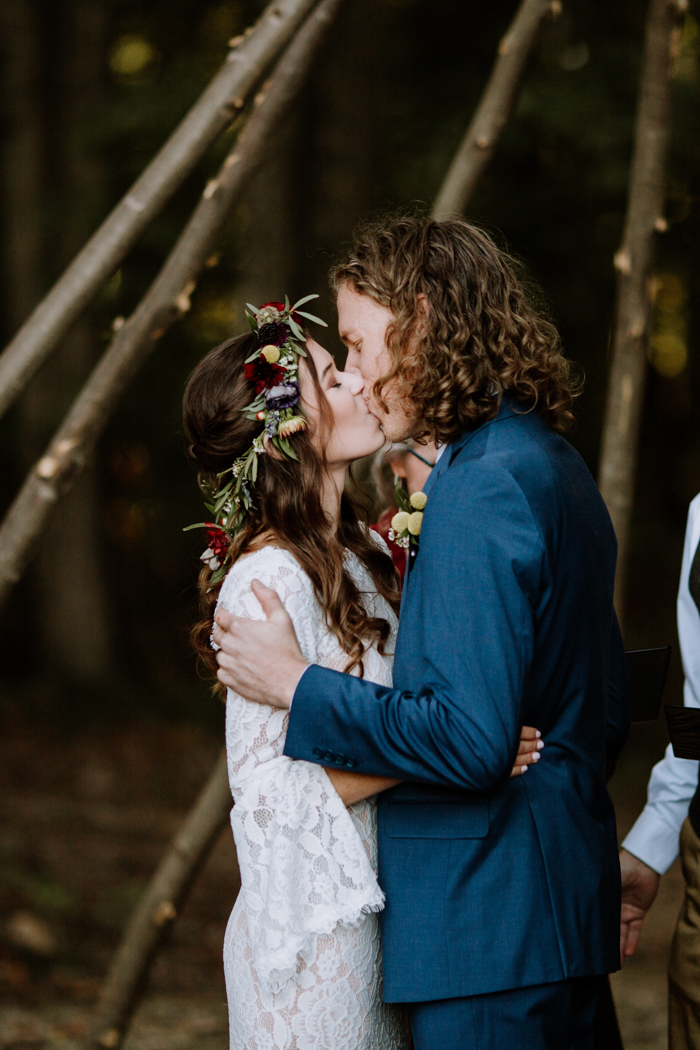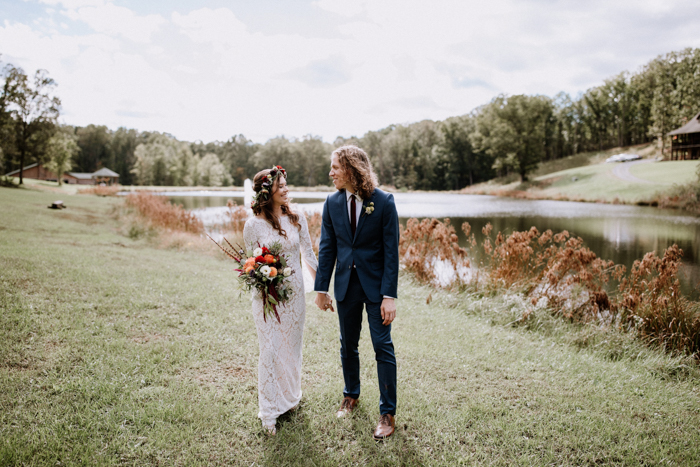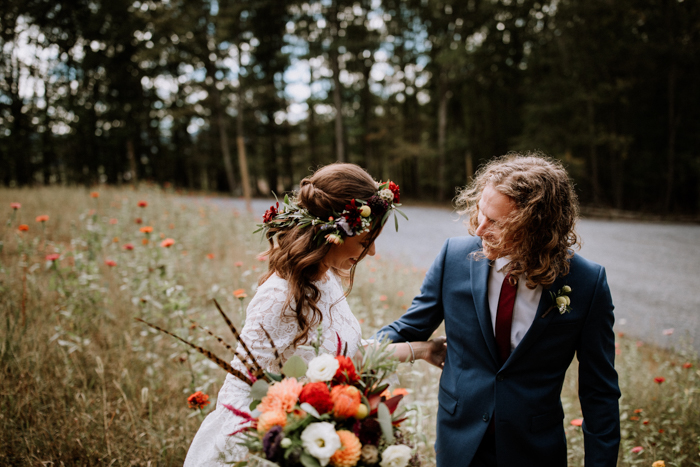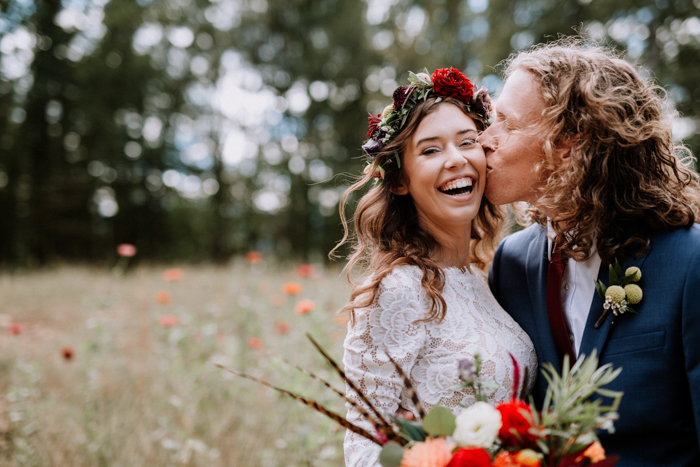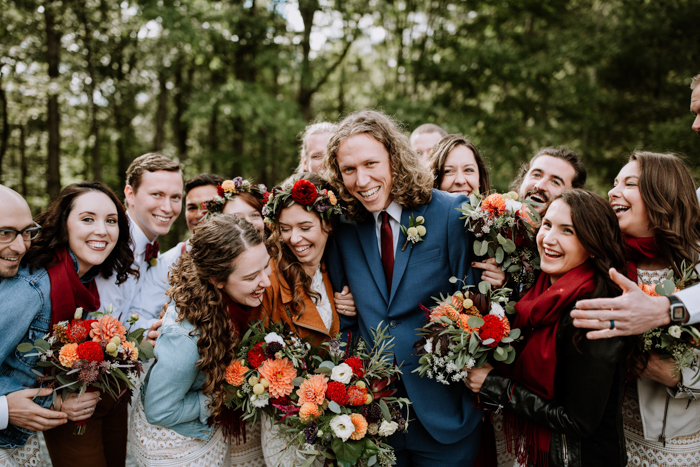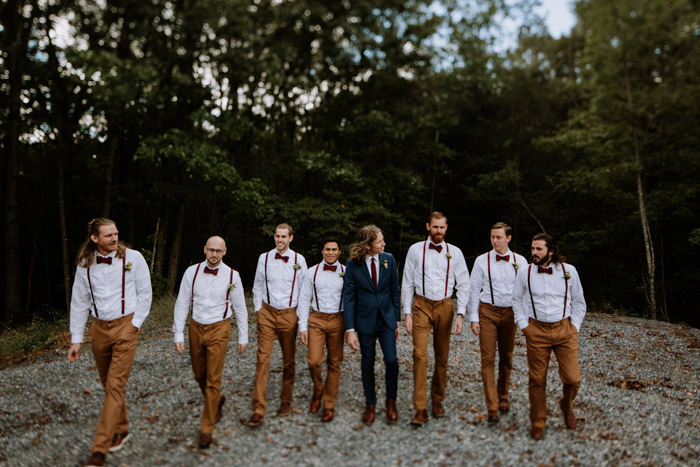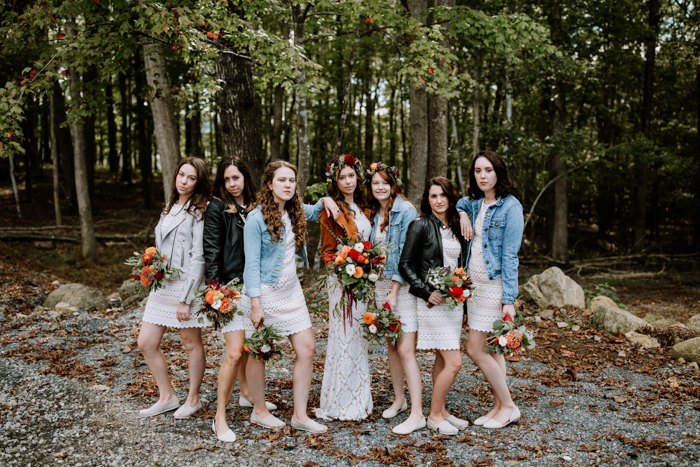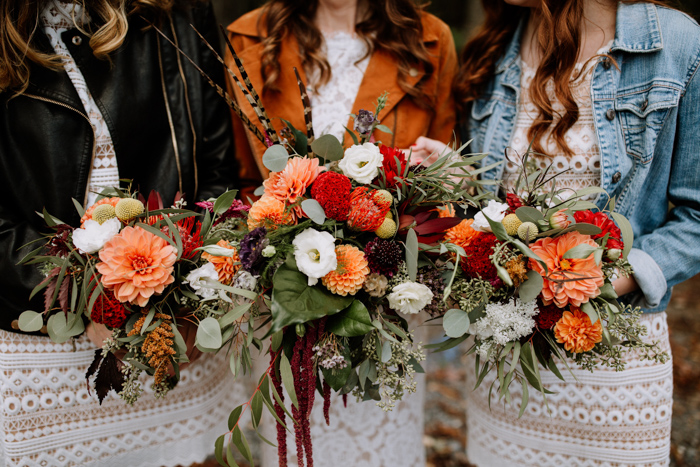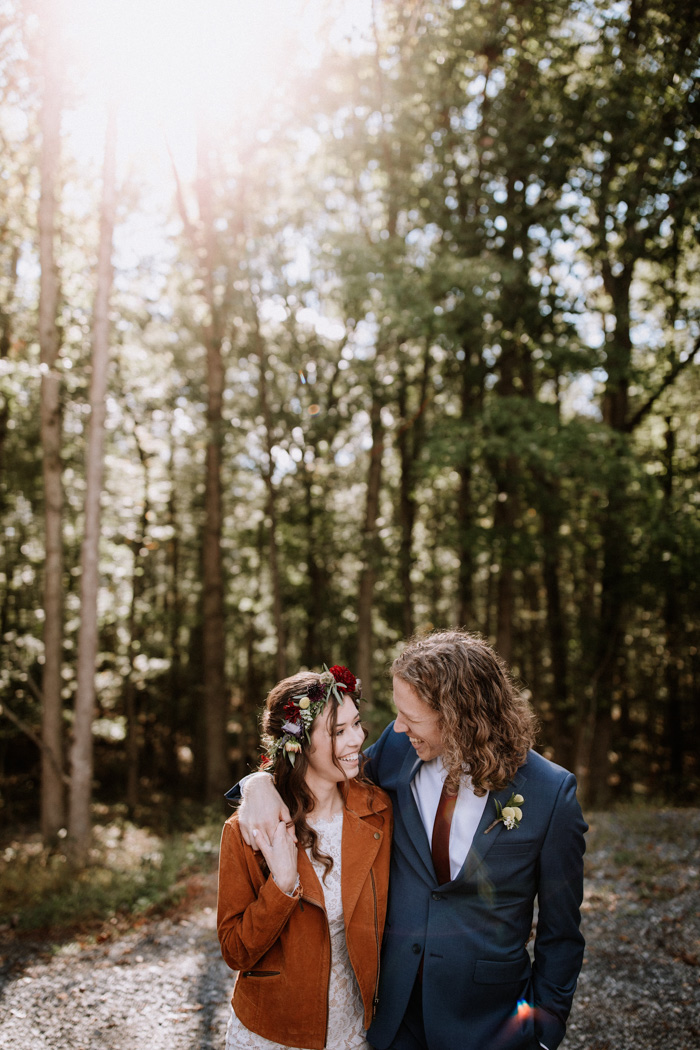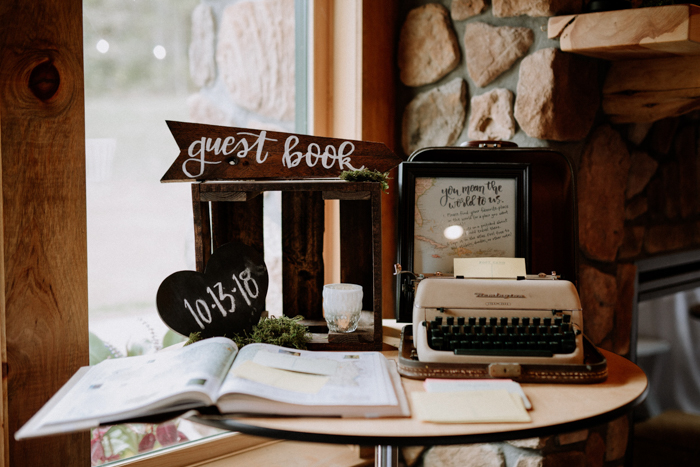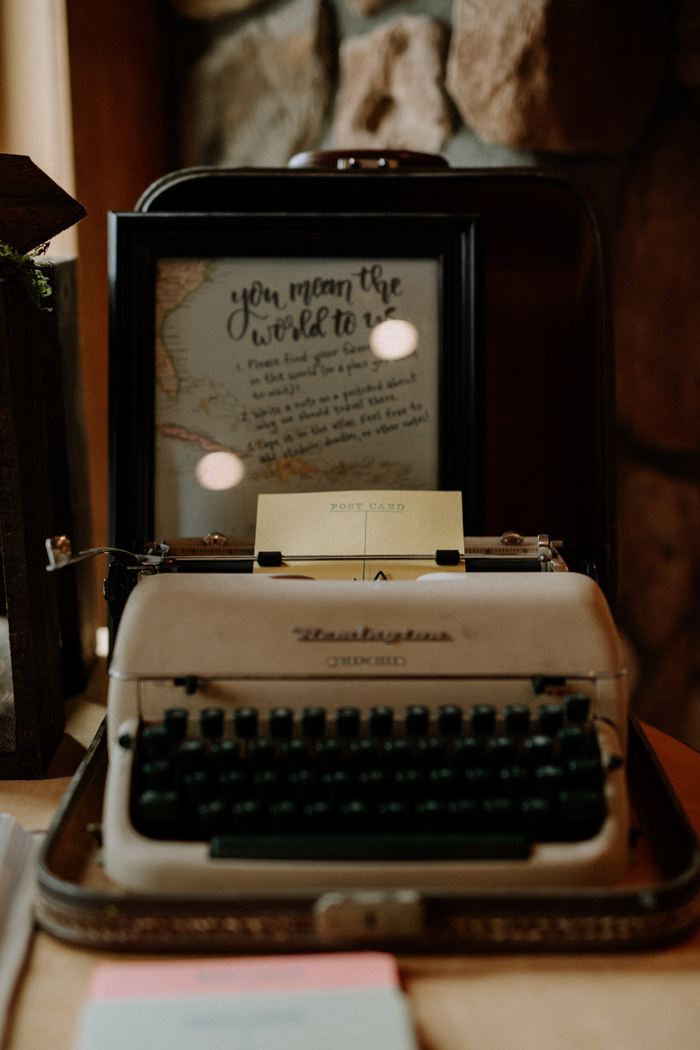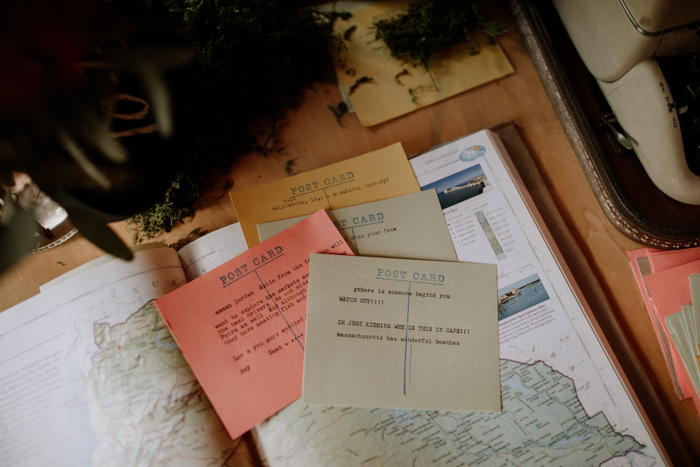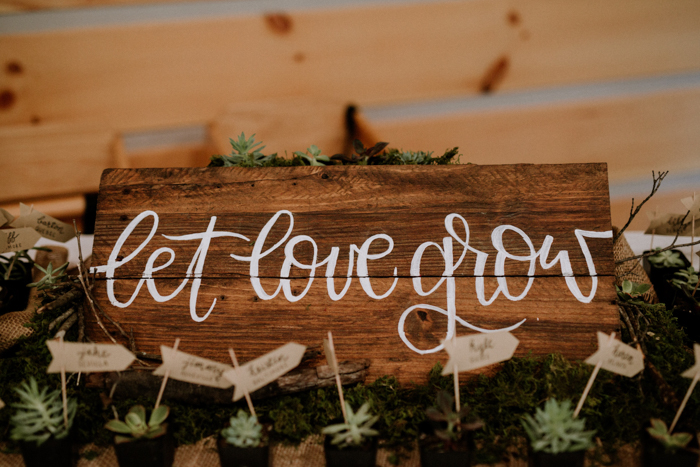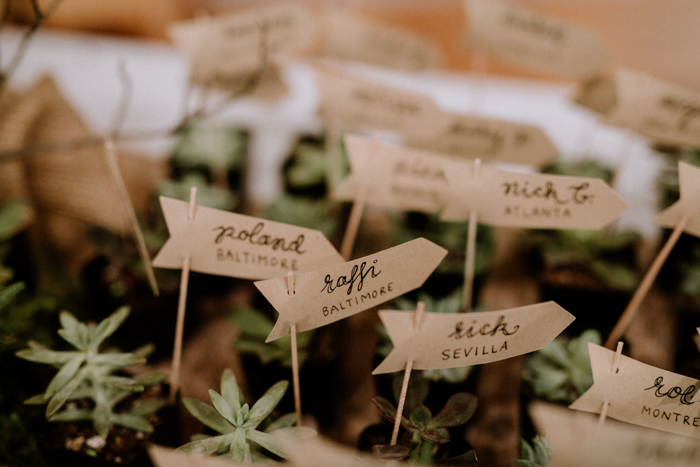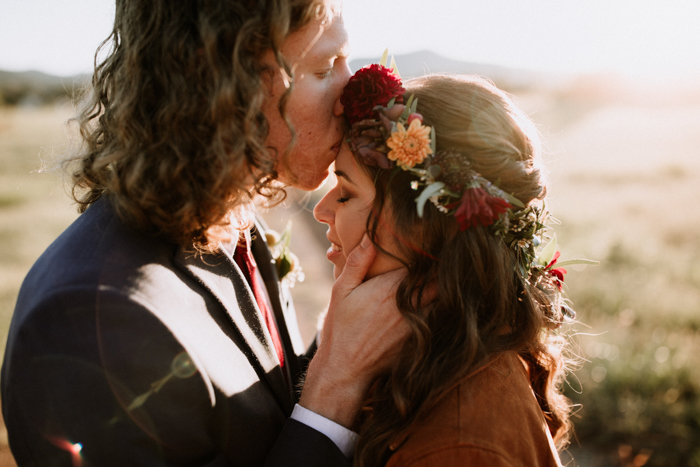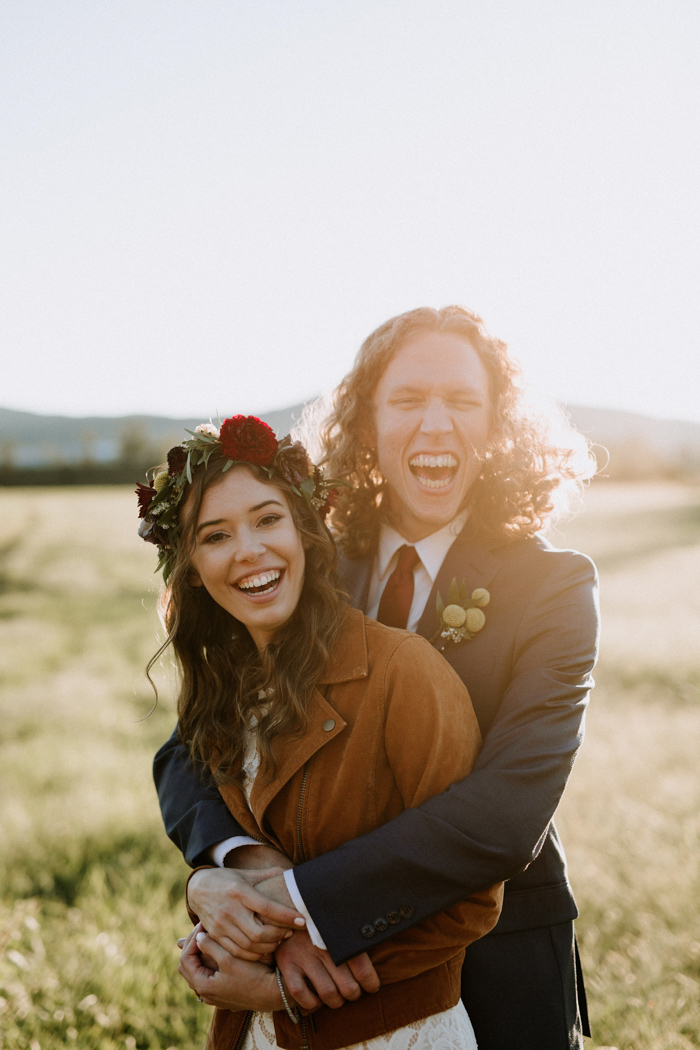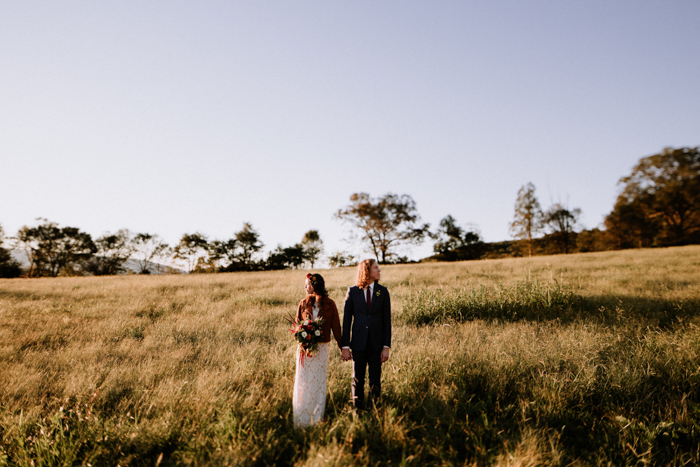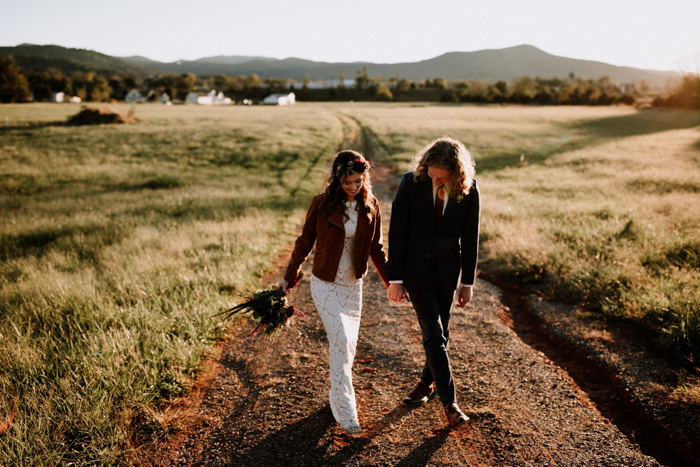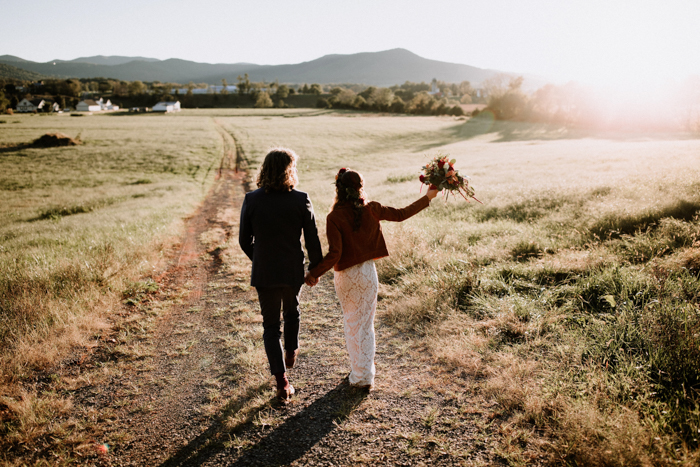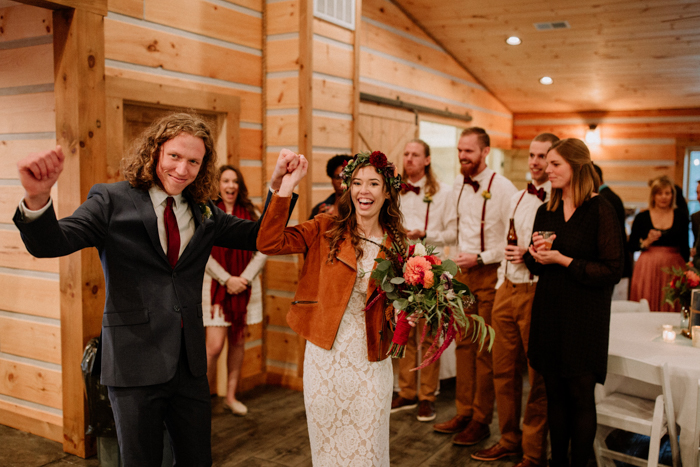 From the groom: There was so much that I remember very clearly, but during the first dance I remember thinking, "We did it! We're married! This is what we planned everything for!" and then cutting loose on the dance floor for the rest of the night. (Shout out to Andrew who did a great job DJ-ing!)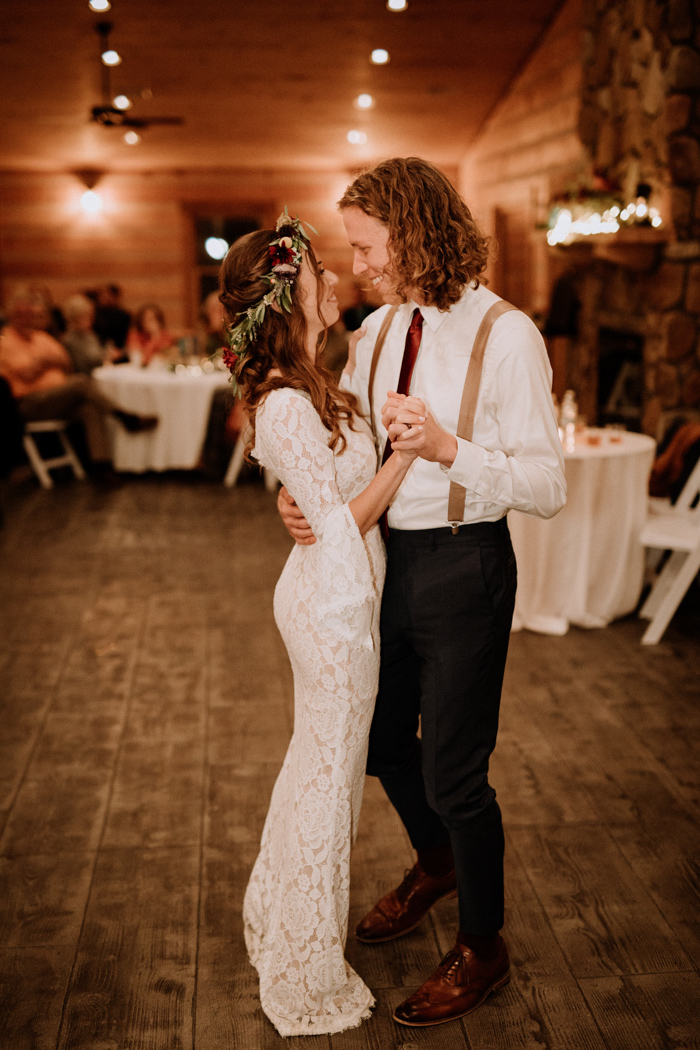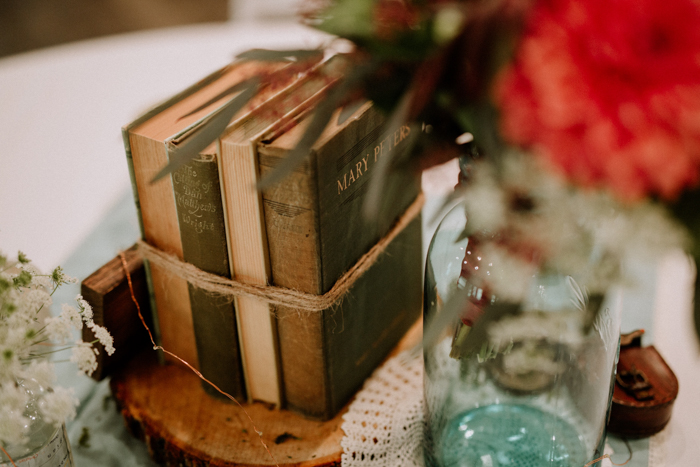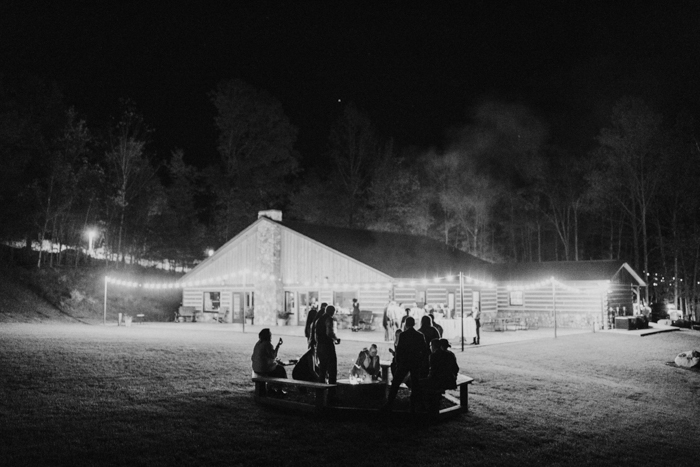 From the bride: The entire day was amazing, but our sendoff was most memorable to me. My old roommates decorated our bikes, which we rode off into the woods between two lines of our friends and family. We biked into complete darkness and to the other side of the lake. From there, we could see the venue from a different perspective. It was so dreamy—the lake had mist rising off of it and we had a perfect view of the stars.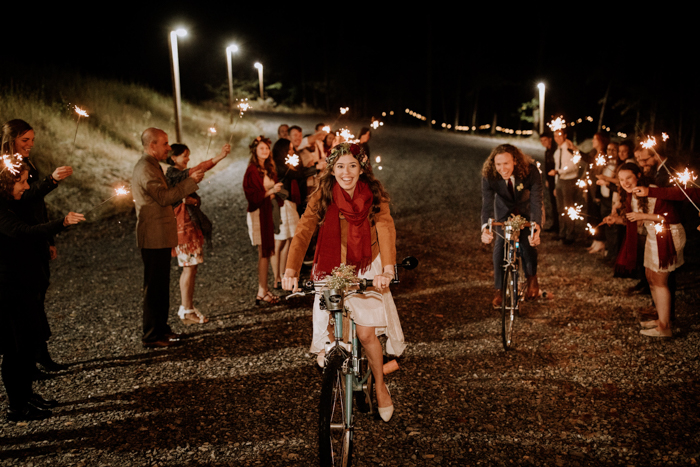 Congratulations to Mary and Travis, and a special thanks to Earthmark Photography for sharing this beautiful celebration at Brenwood Lake Weddings! Love the DIY charm of this wedding? Then you have to see this handmade California greenhouse wedding at Shelldance Orchid Garden!