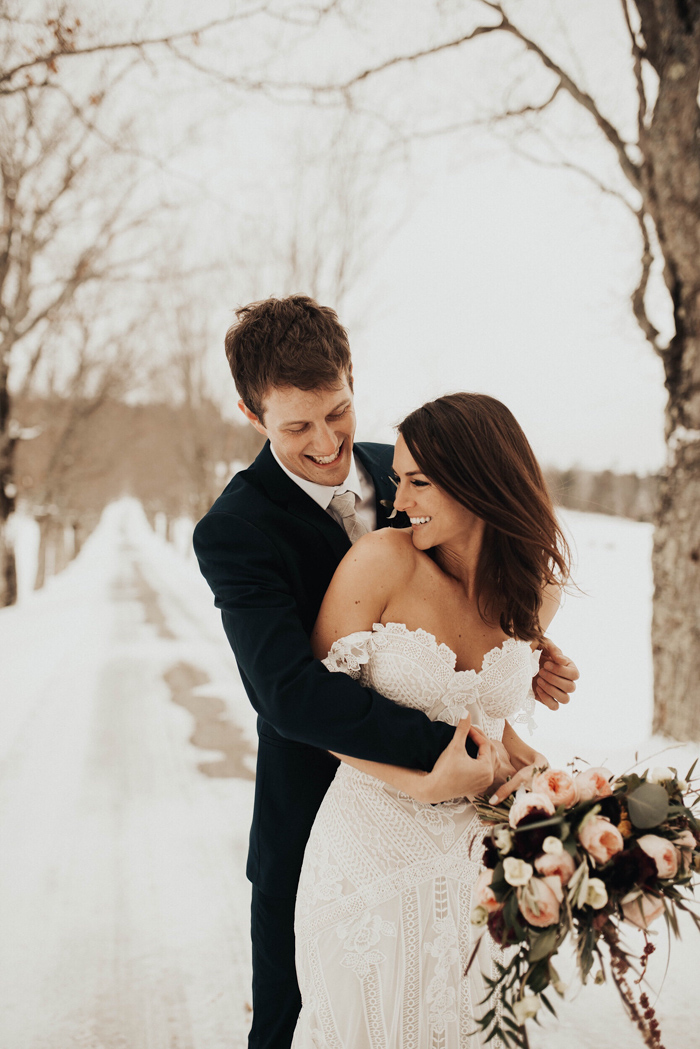 Emily and Adam's wildly romantic New Hampshire elopement is the absolute best cure for a case of the winter blues! The couple spent their wedding weekend doing exactly what they love: hiking through the snow and cuddling up together in a cozy apartment. Surrounded by 14 of their closest family and friends, they exchanged vows in a Christmas tree farm and then toasted to forever with a quaint, vintage-meets-rustic reception. The day after, they strapped on their hiking boots and hiked to the mountaintops for some swoon-worthy portraits captured by Hana Alsoudi Photography. We're not exactly sure how they did it, but Emily and Adam managed to have an elopement that was as epic as it was charming, all while being totally unique and personal!
The Couple:
Emily and Adam
The Wedding:
Finnegan's Fine Firs, Bethlehem, New Hampshire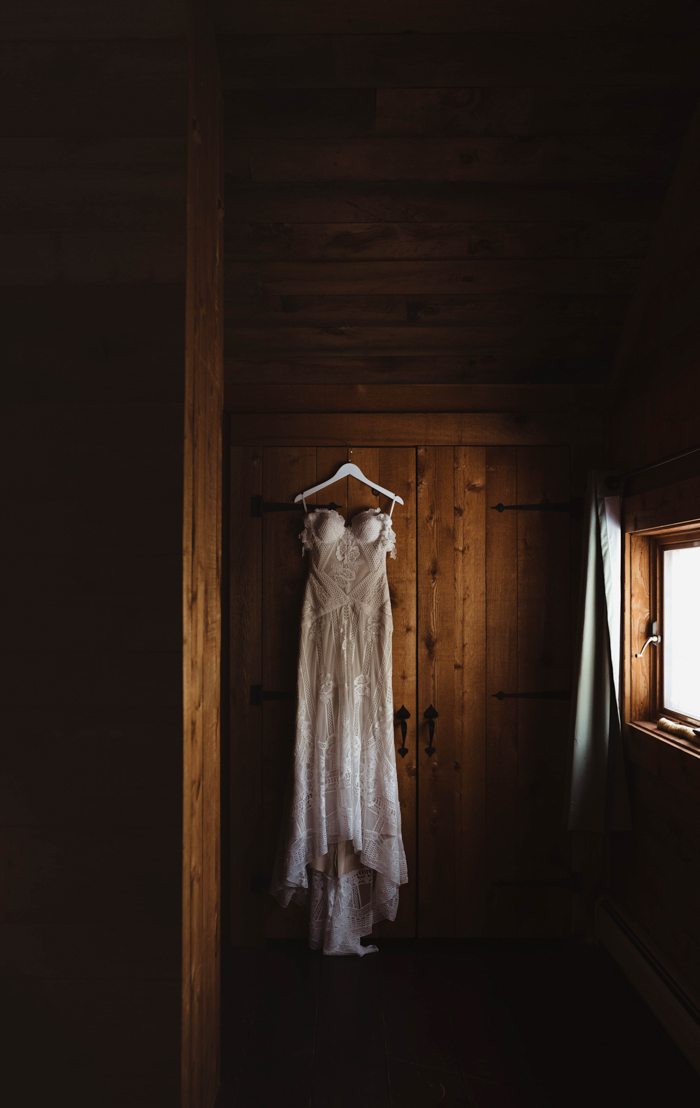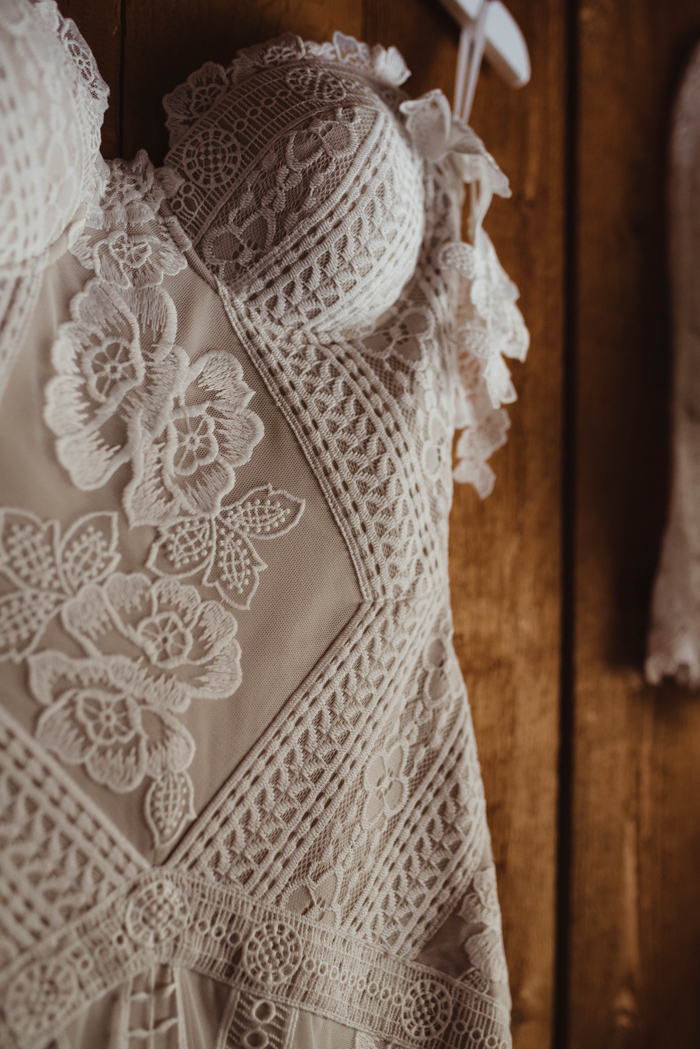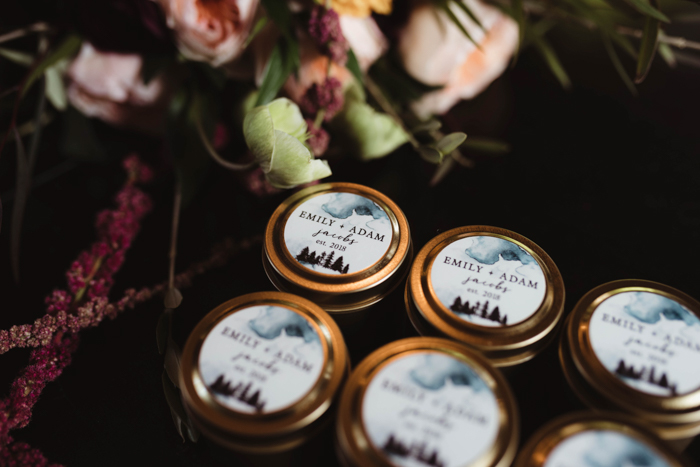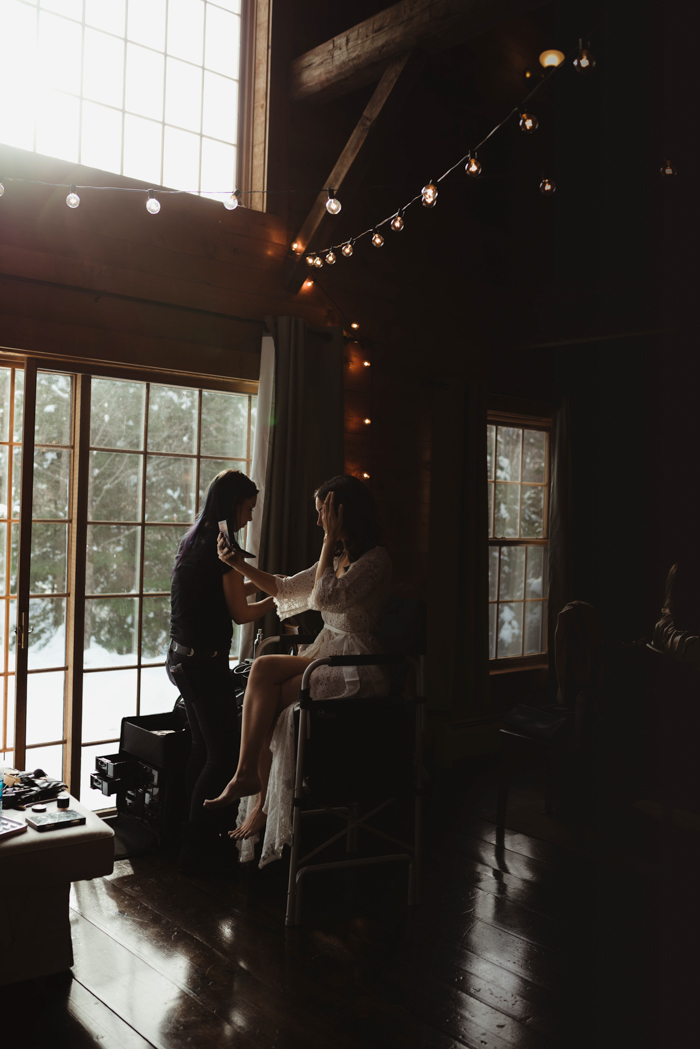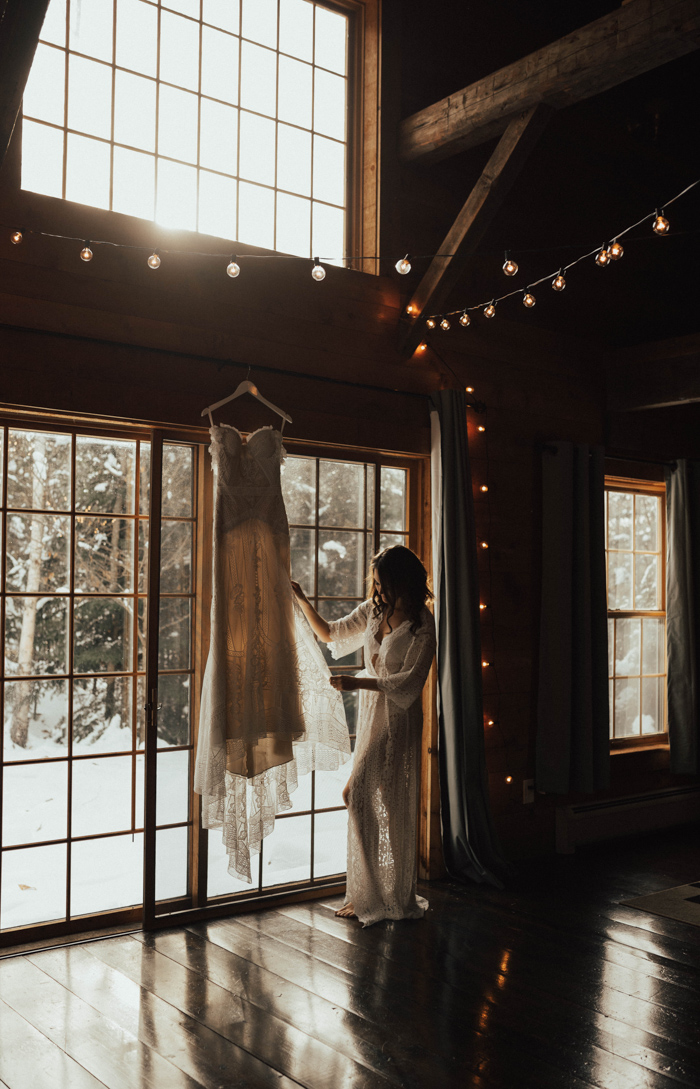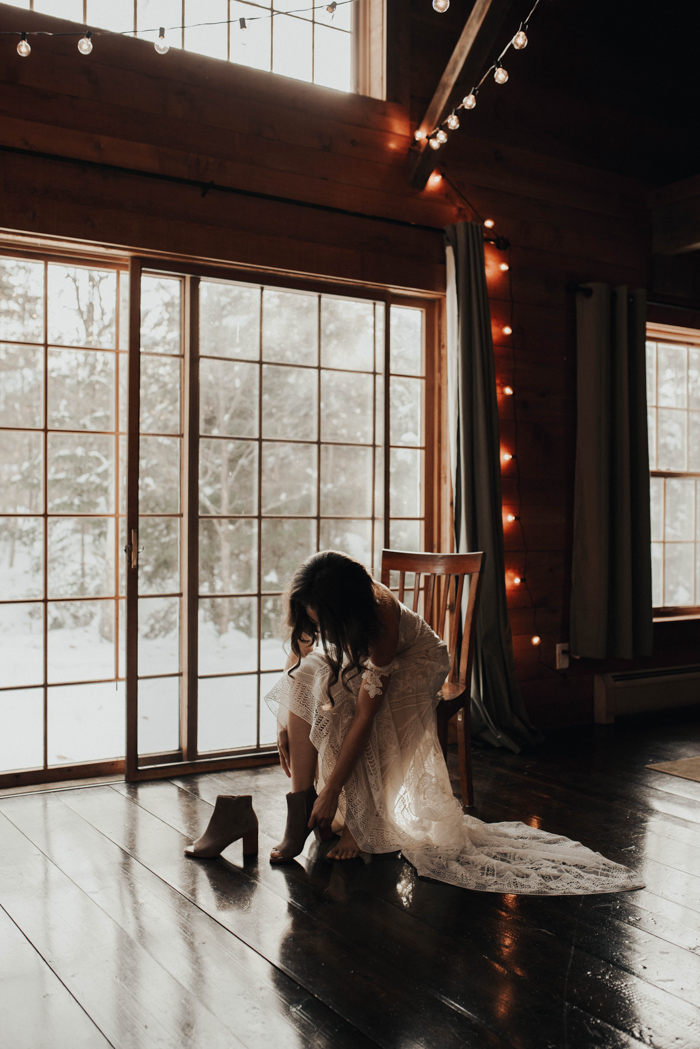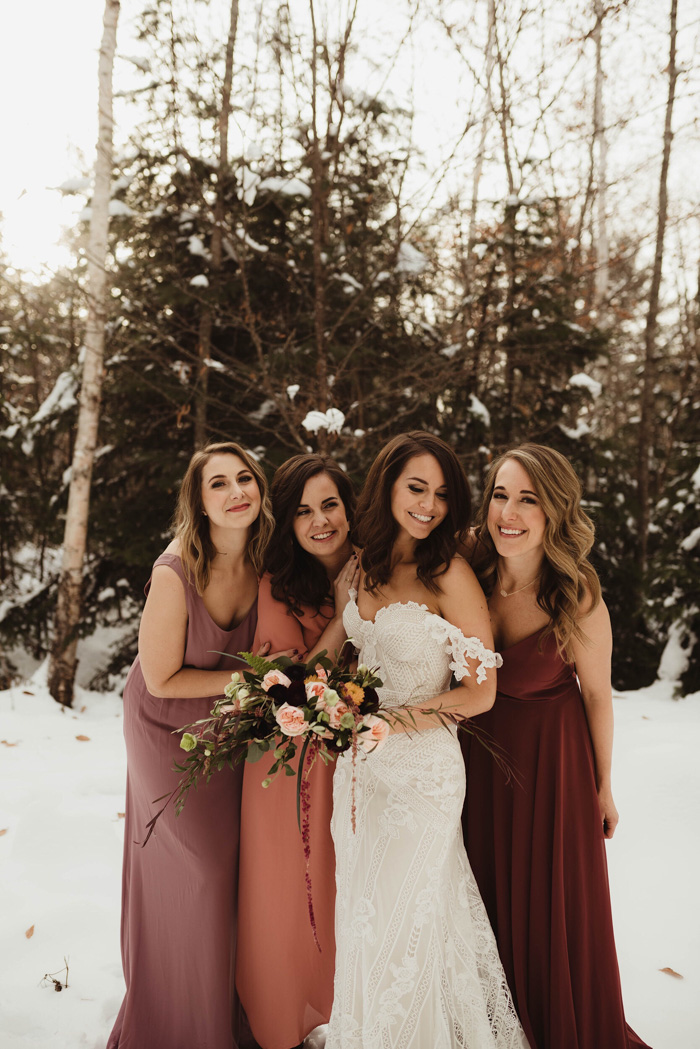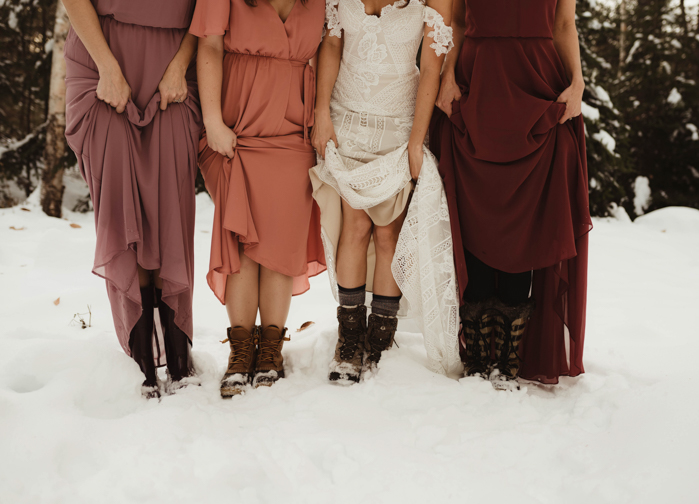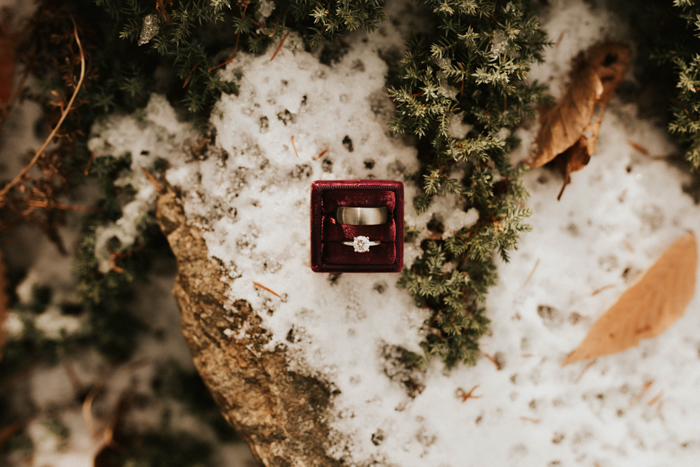 It was important for us that the day feel really intimate and authentic. We tend to spend most of our weekends and leisure time either hiking in the mountains, or cozied-up in our apartment and so a big, elaborate event absolutely wouldn't have felt like "us". For this reason, we chose to have only our closest relatives (almost exclusively immediate family) in attendance. This allowed us to spend real, quality time with our loved ones, and relax and feel like ourselves. Reading our vows to each other felt much lower-pressure than if we'd been doing so in front of our whole extended family (which would have numbered over 120 in total) and so we were able to make our remarks really personal, goofy, and candid—true to our relationship and how we interact with each other in our daily life.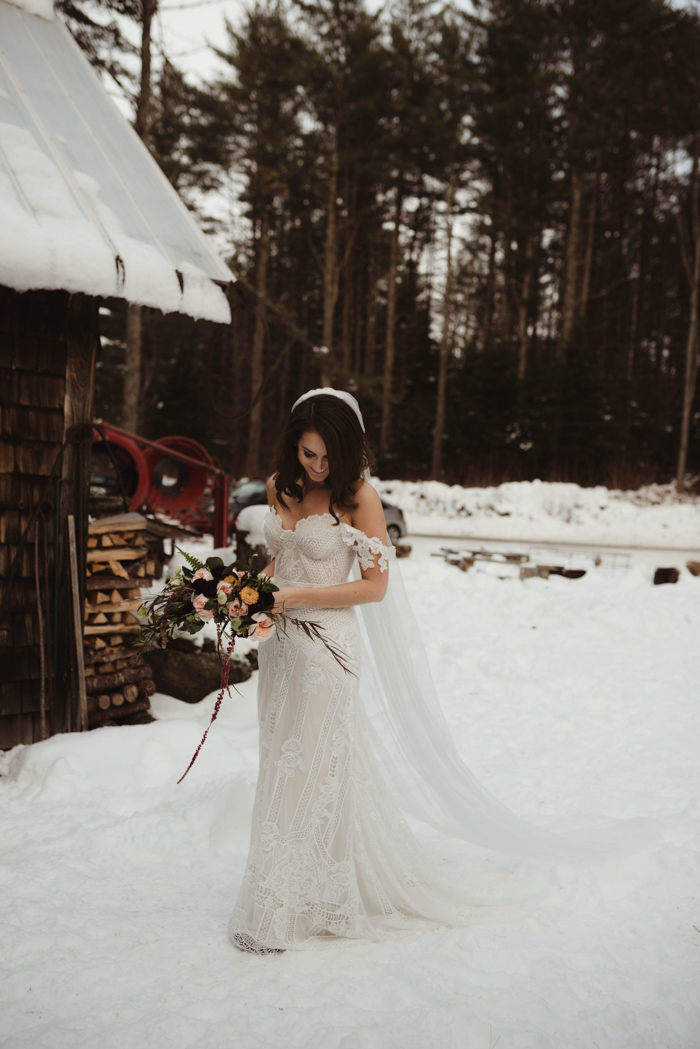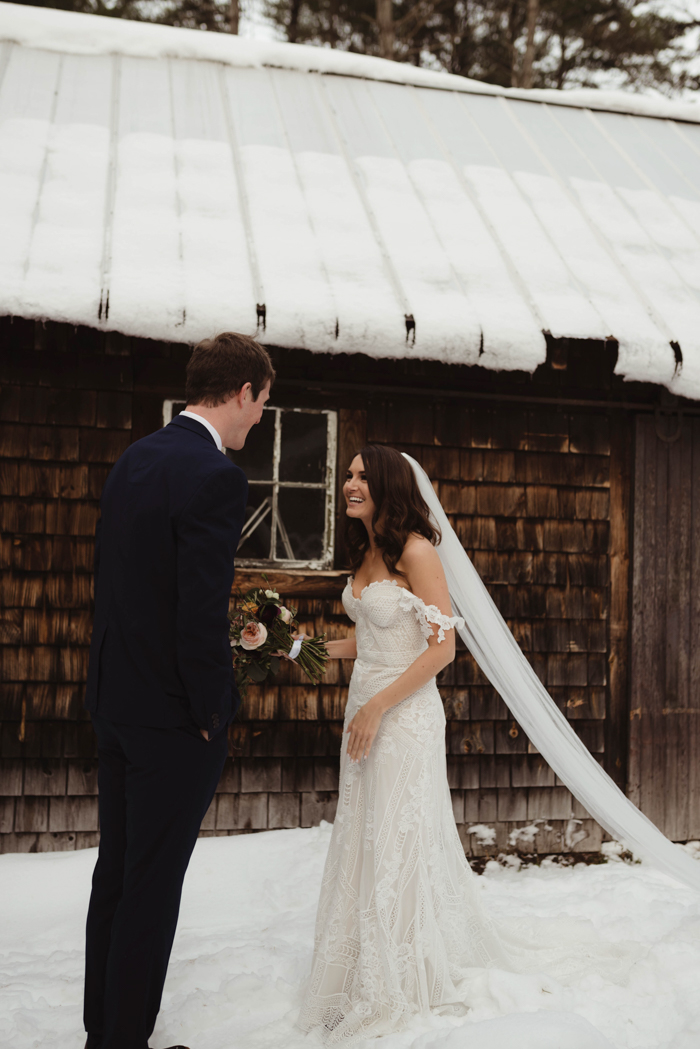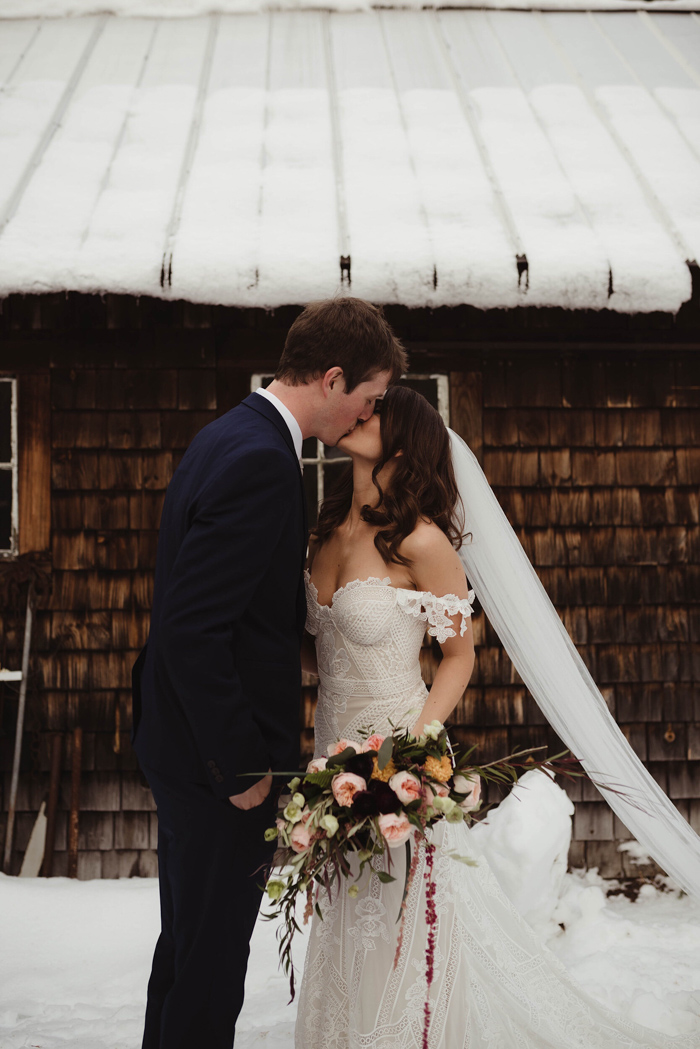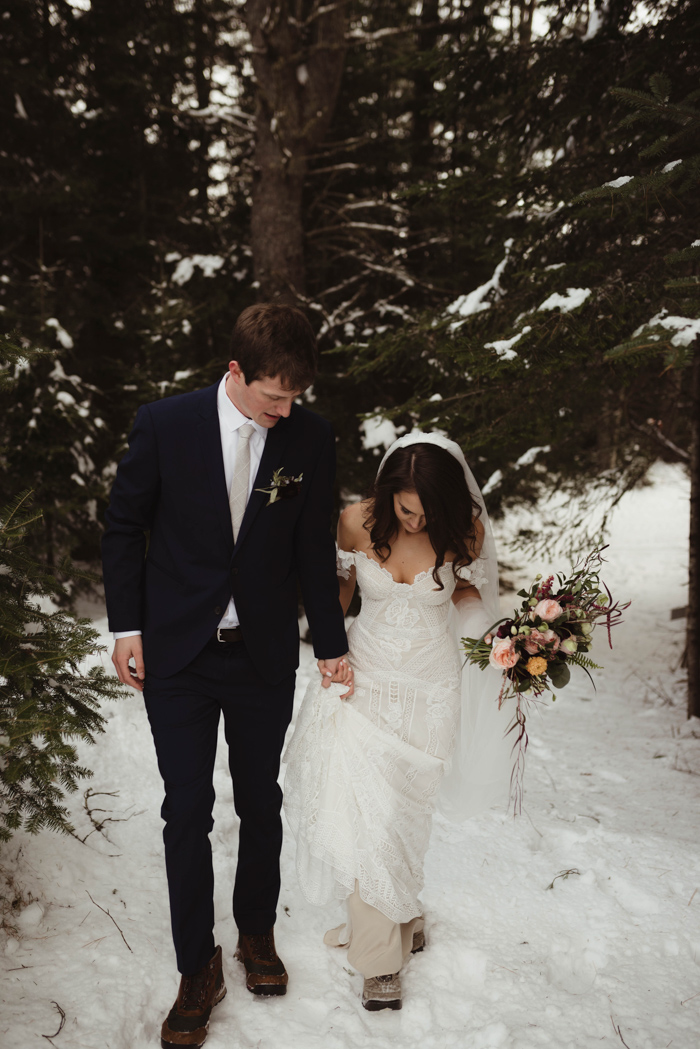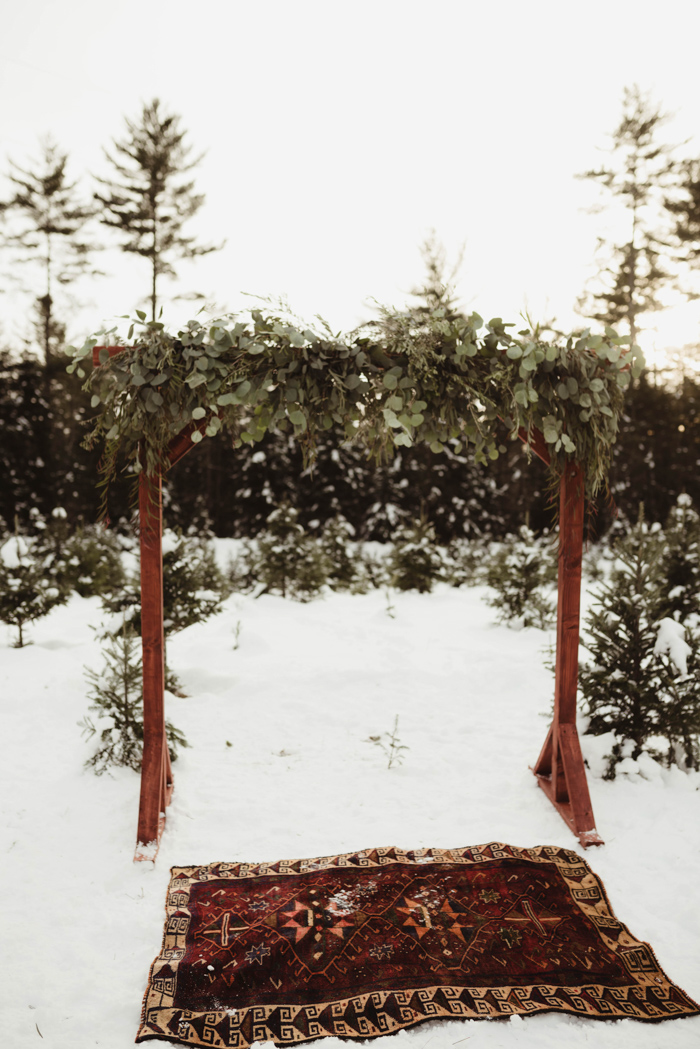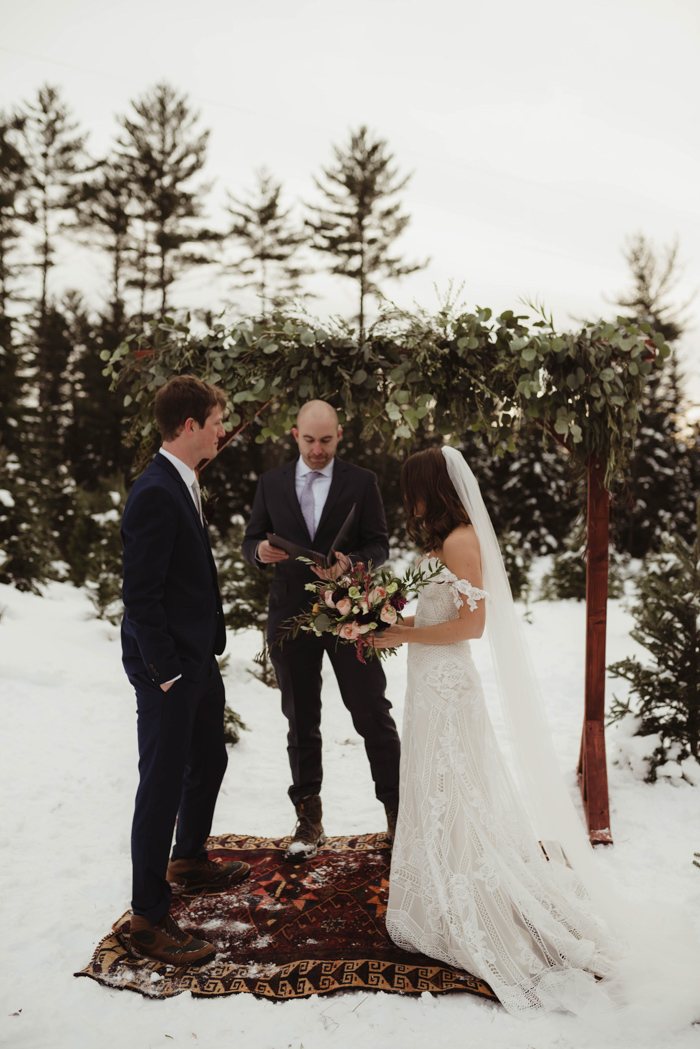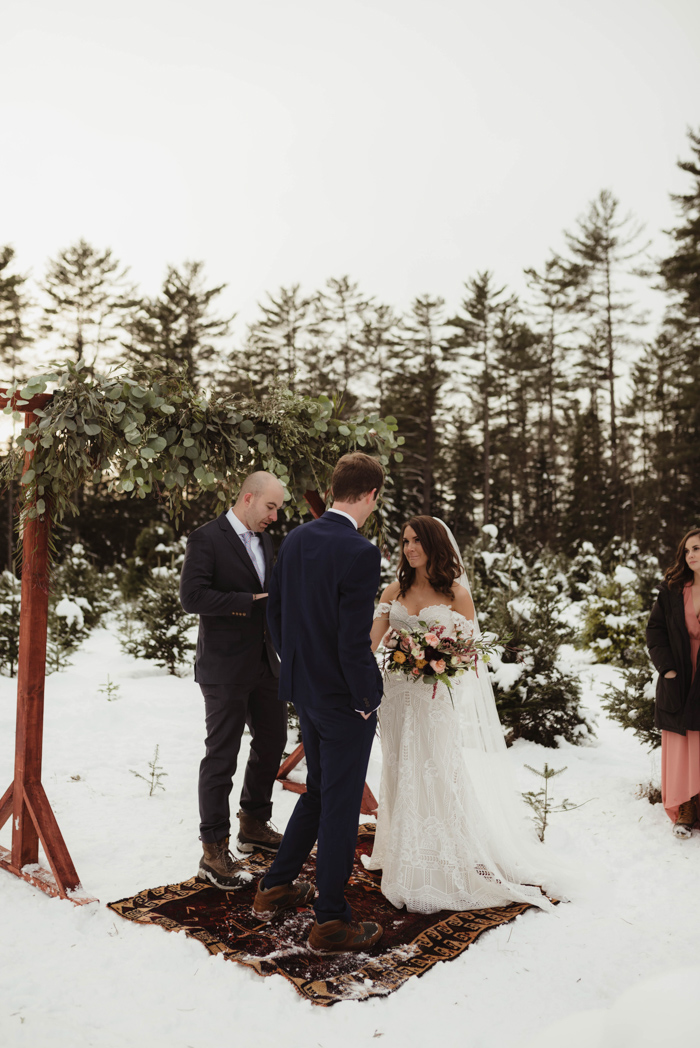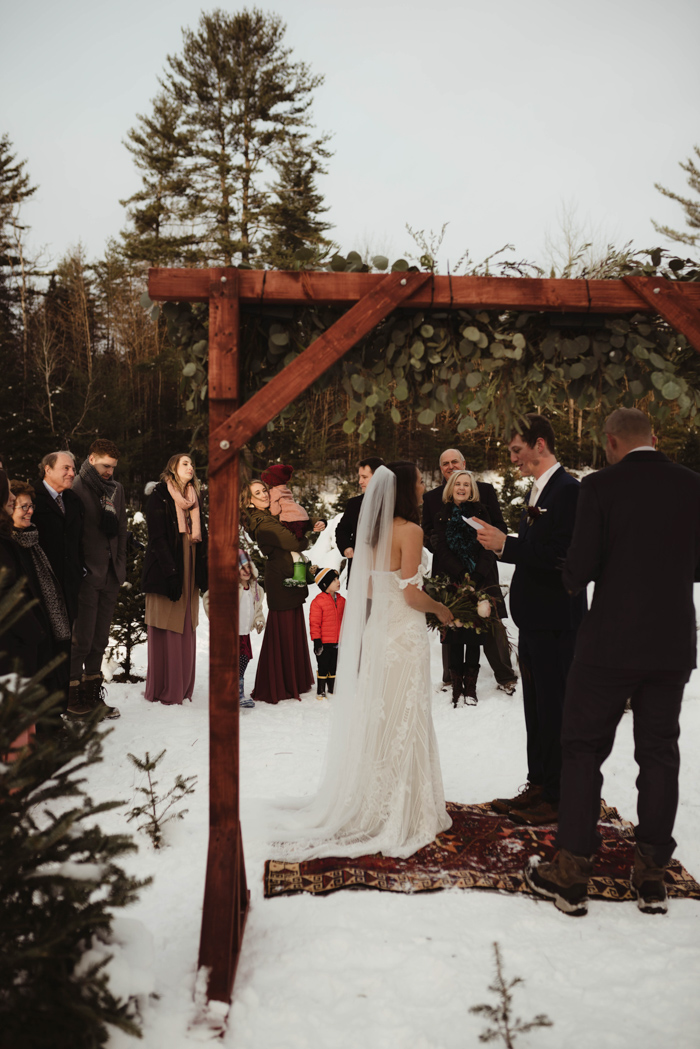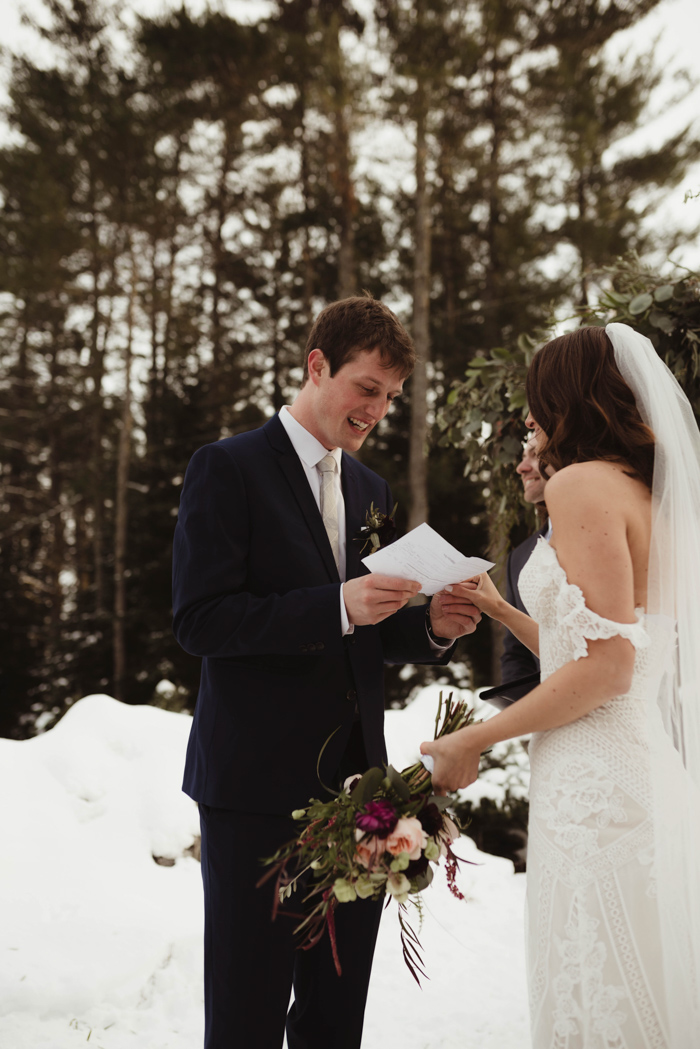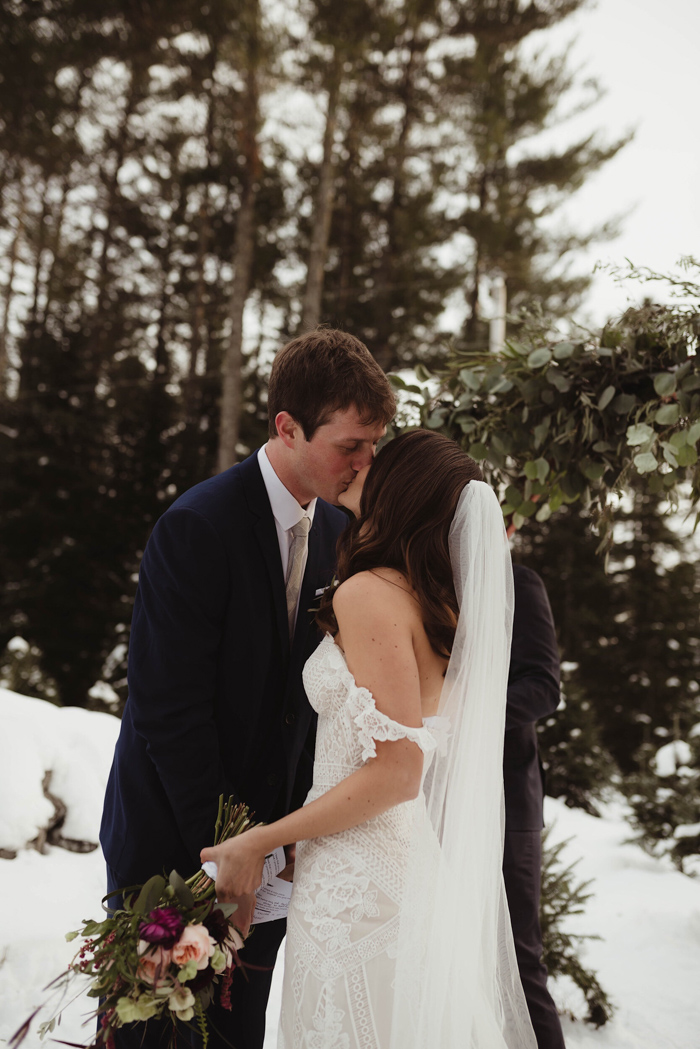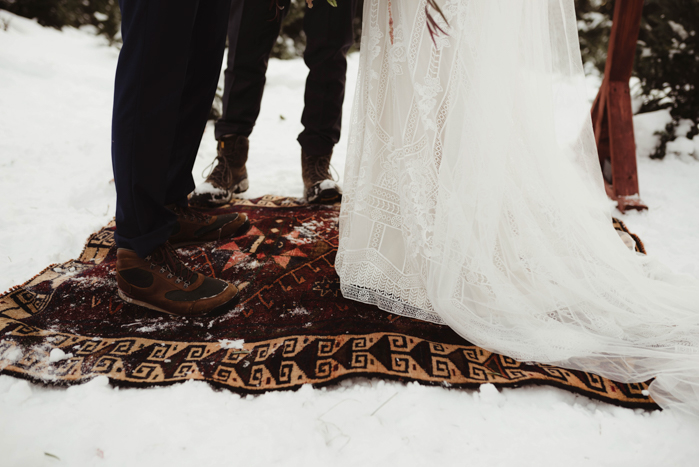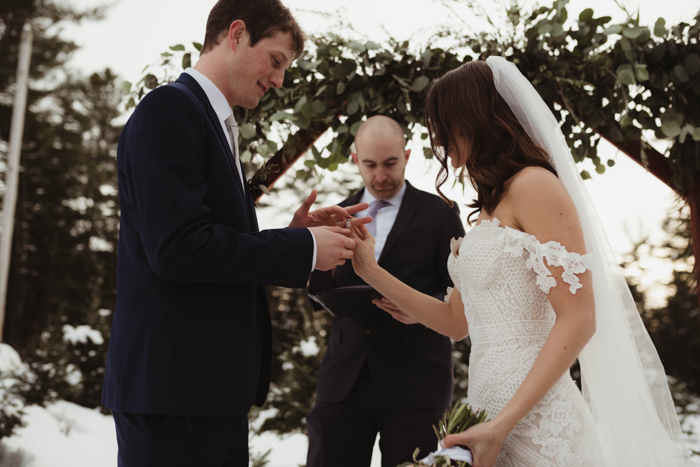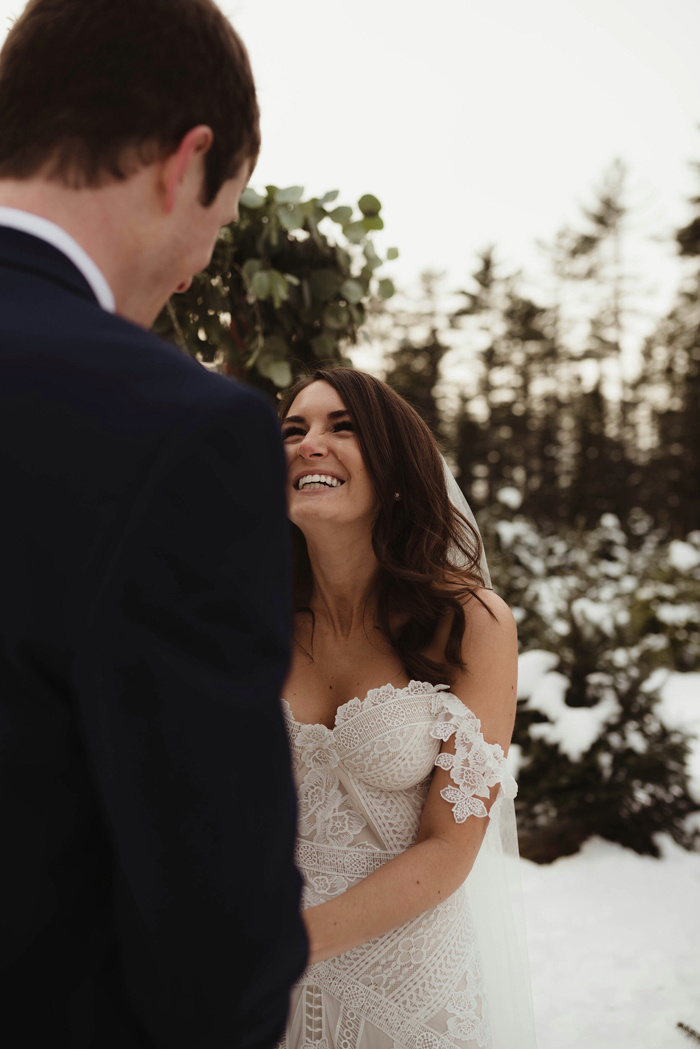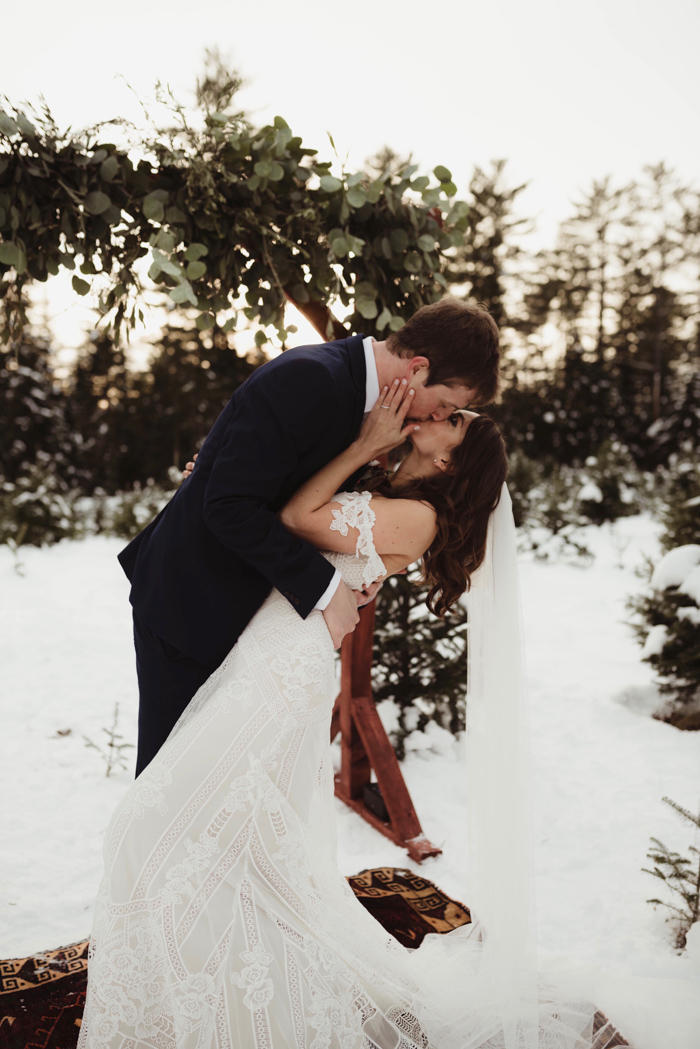 One of our favorite moments happened right at the end of the ceremony, during our first kiss as husband and wife. We had a family member cue "Somebody to Love" by Queen on a Bluetooth speaker right as we shared our first married kiss, and as the iconic vocal intro of the song filled the air, our loved ones blew bubbles all around us. It was such a giddy-happy, magical moment!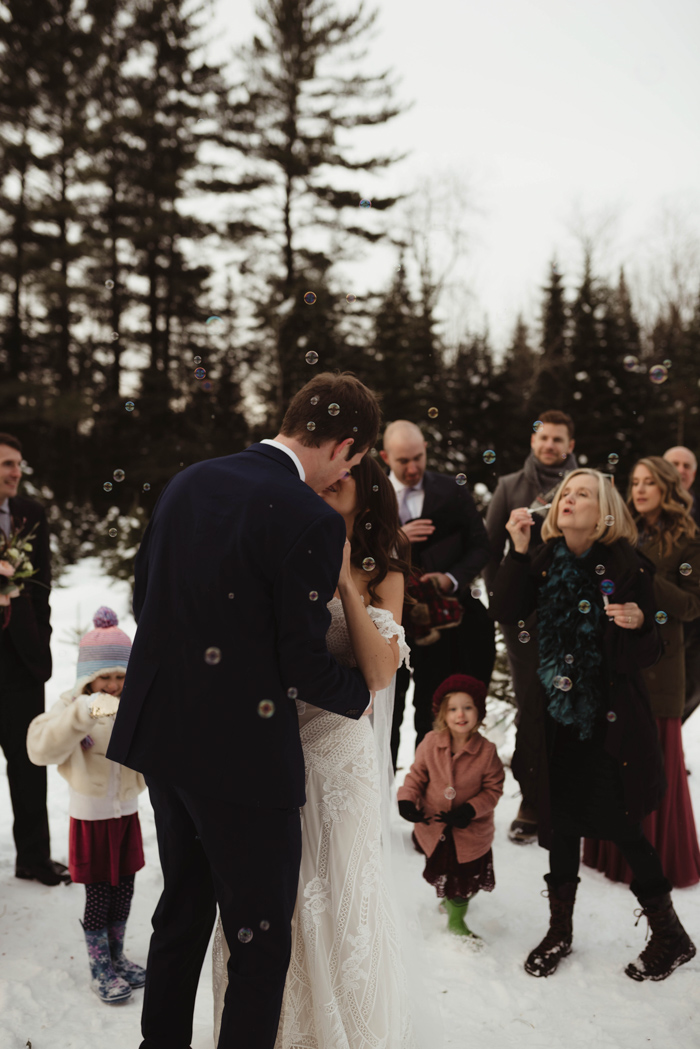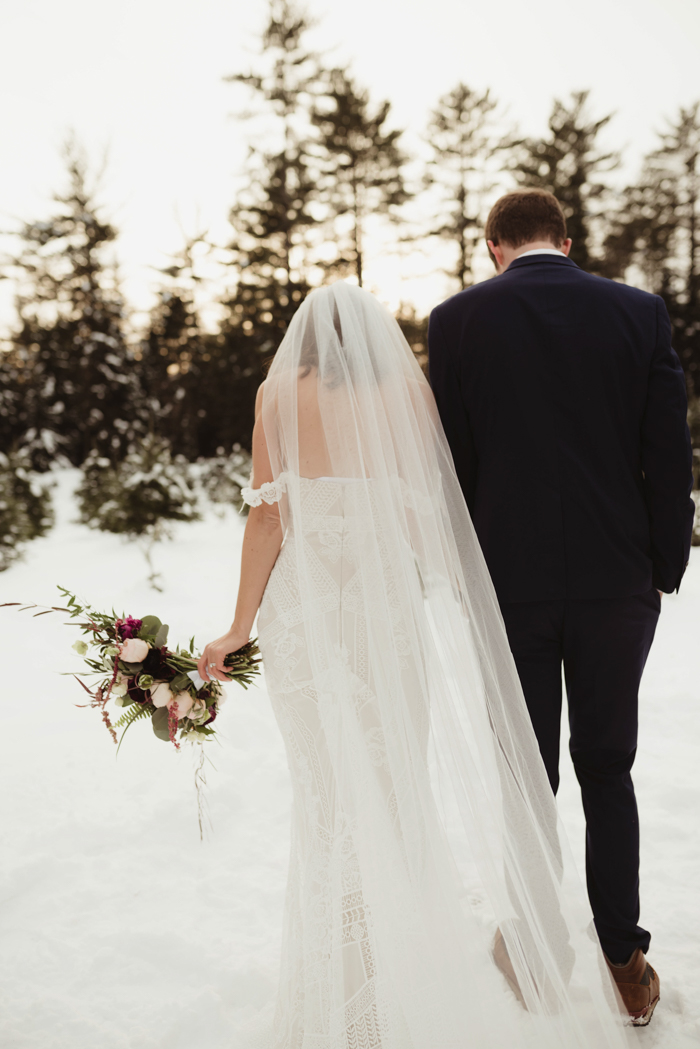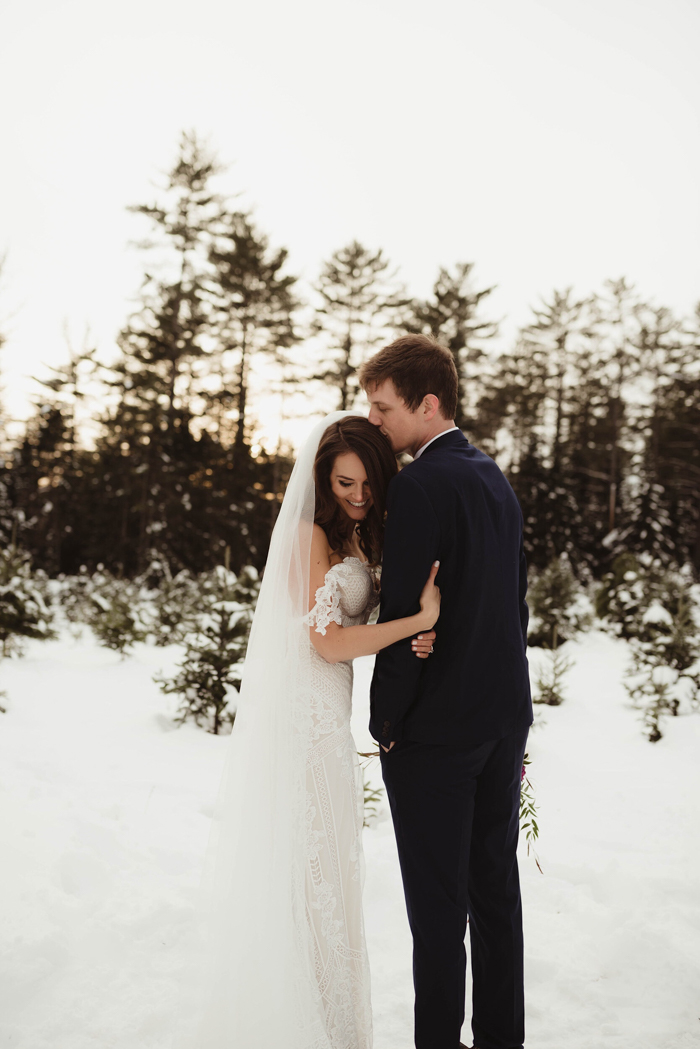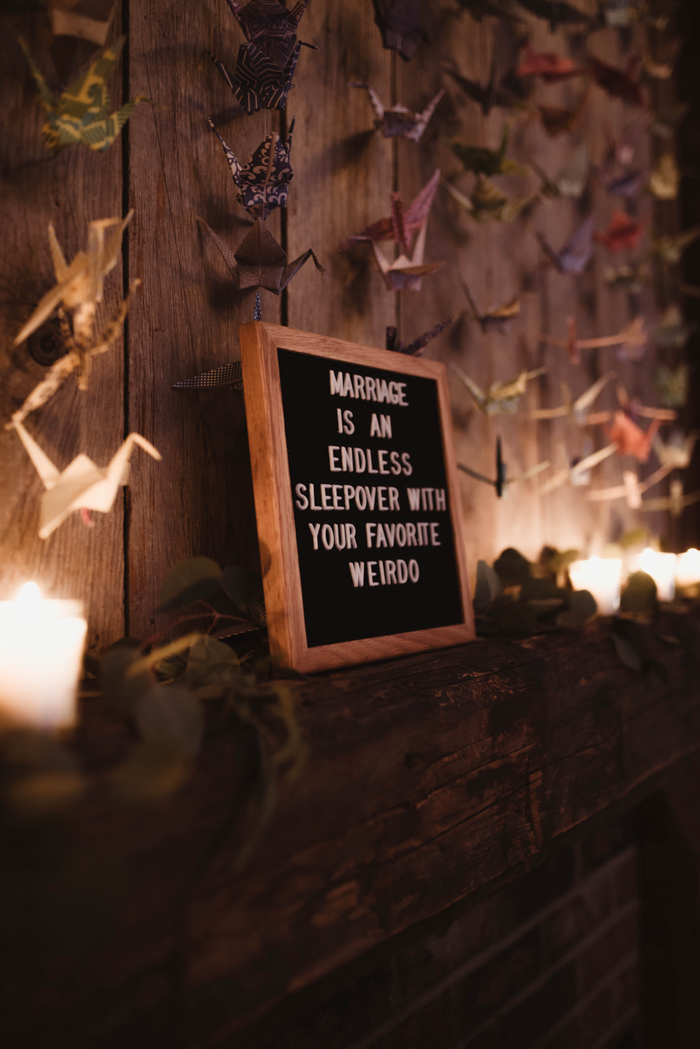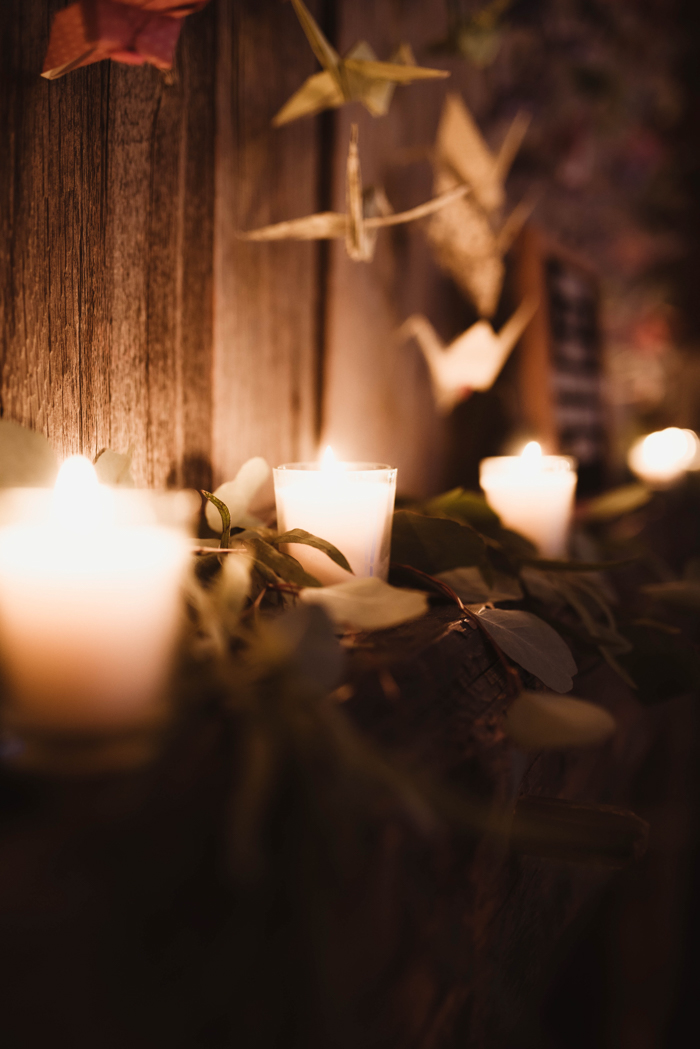 We kept decorations pretty minimal, relying mainly on the rustic beauty of the tree farm and the reception house to set the visual mood. Most of our added decor pieces were vintage or handmade, which is in keeping with our personal style. The Persian rug we stood on for the ceremony and the brass candlesticks on the dining table for our reception dinner were both vintage finds. The globe lights and paper cranes in the reception house were both hung by helpful relatives that morning, before the ceremony. The paper cranes that we hung above the fireplace mantle were actually passed down to us by Adam's sister, Jill, and her husband Ted, from their wedding earlier in the year. Jill, Ted, and Adam's mother handmade the paper cranes for their wedding as a token of good luck, which they then passed on to us.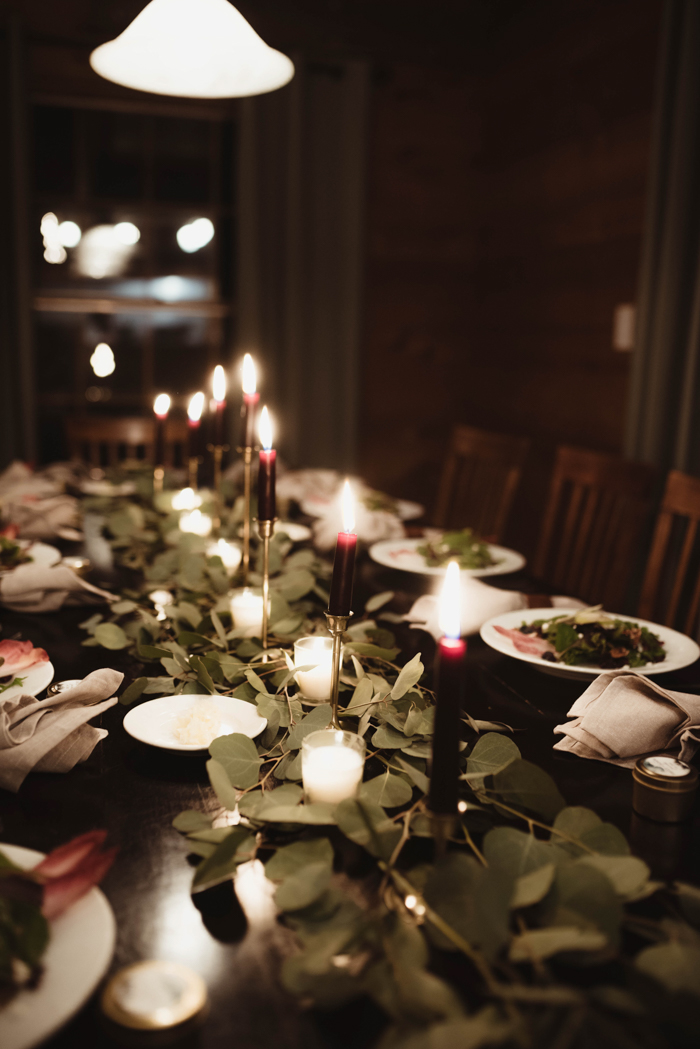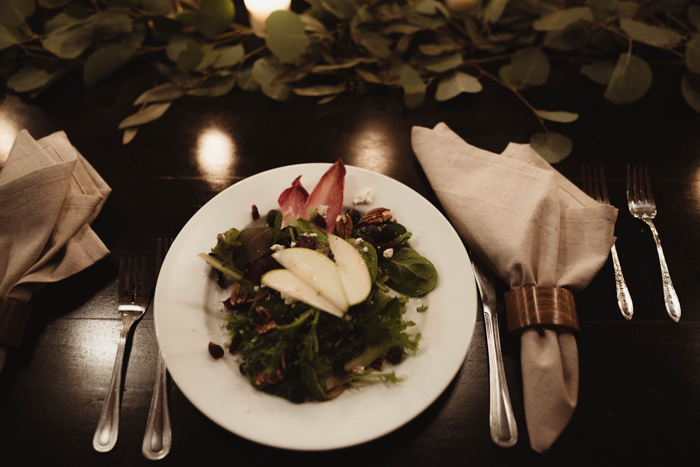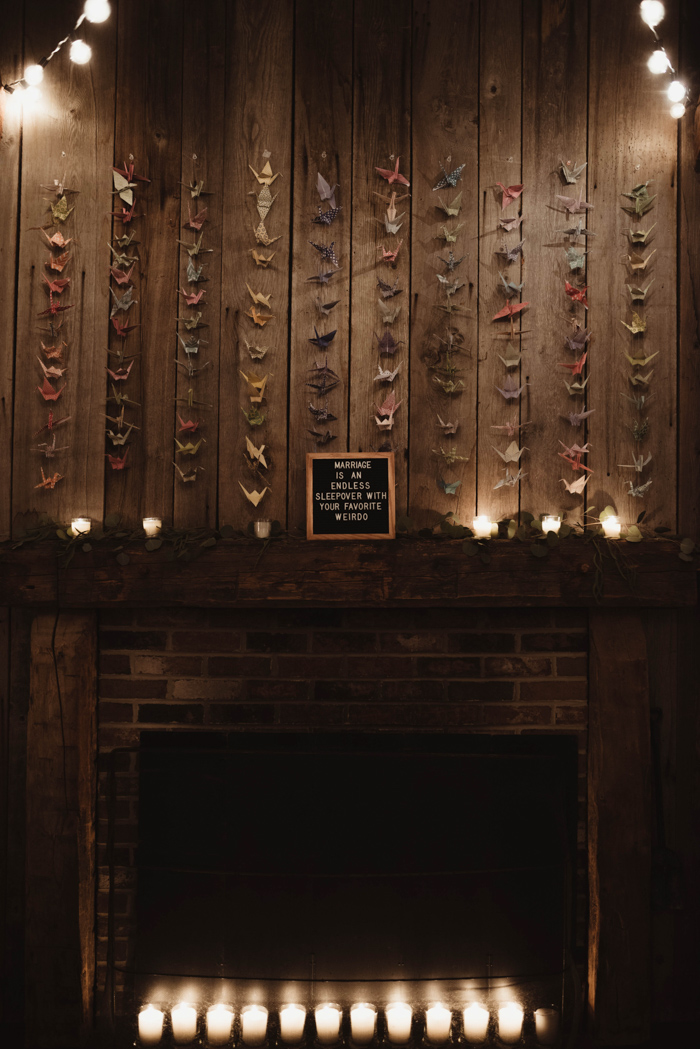 We found the most beautiful travel candles to give as wedding favors. They came with beautiful labels depicting a snowy landscape of evergreens and smelled of pine. We wanted to send our loved ones home with a special reminder of our day that they would actually use, and that would bring back memories of the weekend. Scents are strongly tied to memory, after all! I also love that guests can keep the candle tins as decorative containers after the candle burns down.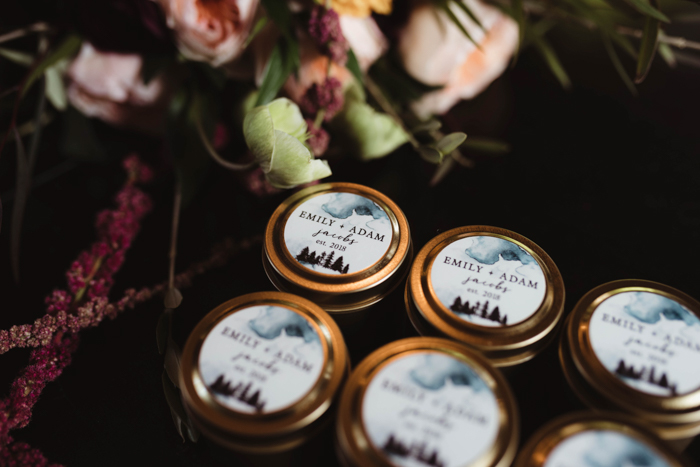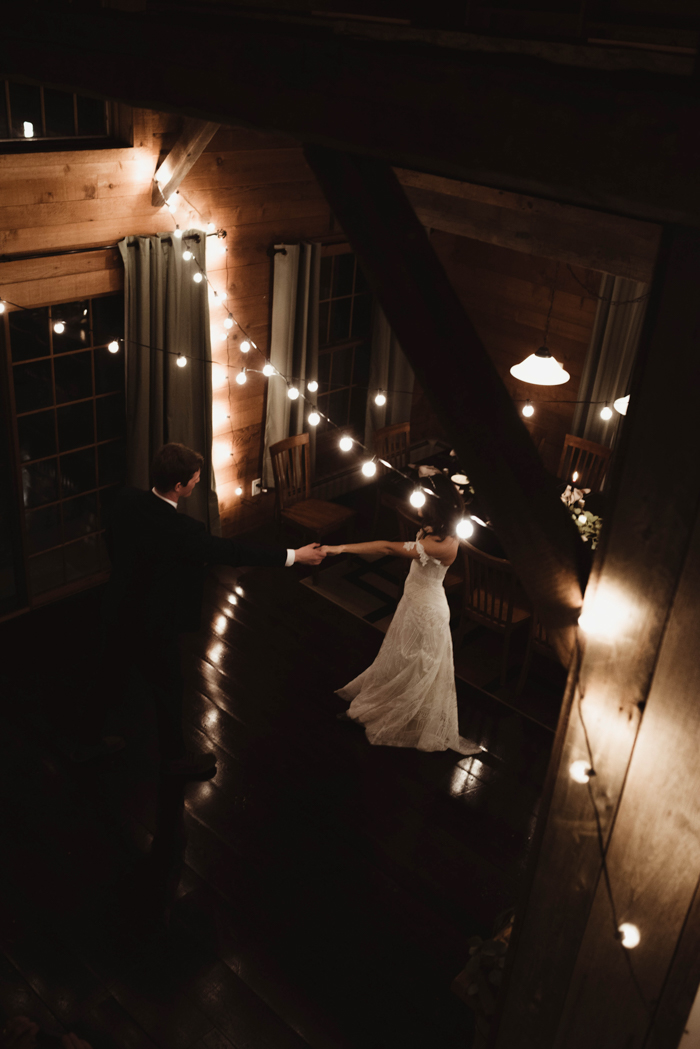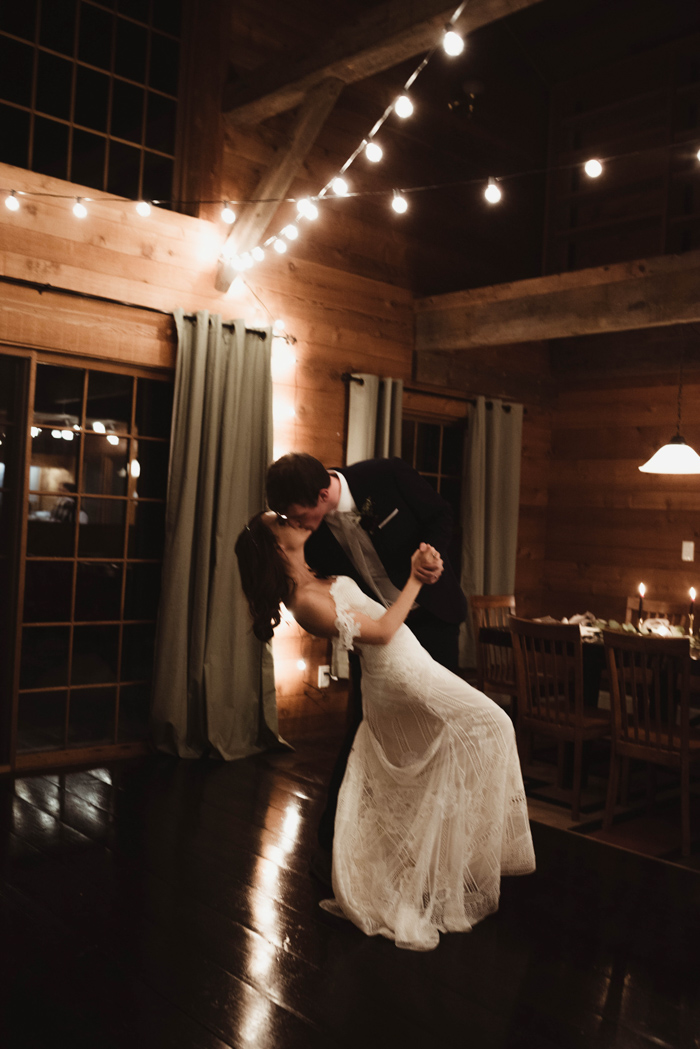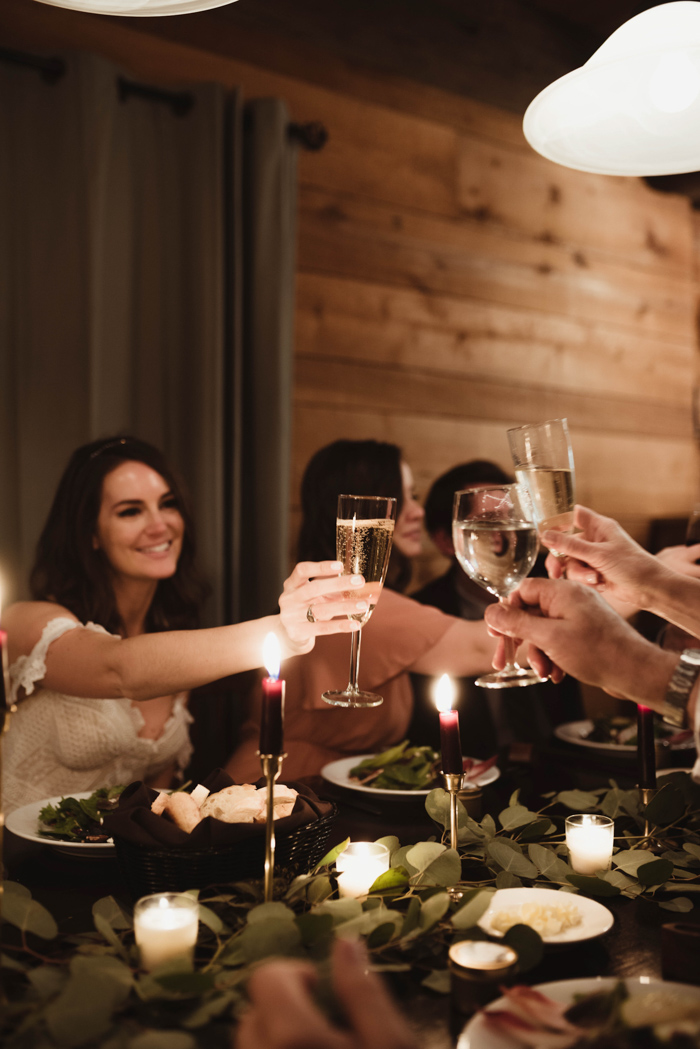 The day after our wedding was also really wonderful and sentimental. We started out taking some additional bridal portraits at the cozy mid-century A-Frame that served as our couples hideaway home for the weekend. After some cozy shots in our bridal attire, we pulled on our hiking boots and layered-up to hike to one of our favorite summit overlooks in the White Mountains. We hiked a little of 3 miles total—suit, dress, bouquet and all—with our photographer, Hana to shoot bridal portraits on the snowy mountaintop. Standing on the edge of the snowy overlook, with frosted peaks rising up all around us—loving on each other in our bridal attire—felt really special. Since winter-hiking is our absolute favorite shared activity, that day really encapsulated who we are as a couple, and was the perfect finish to our elopement weekend.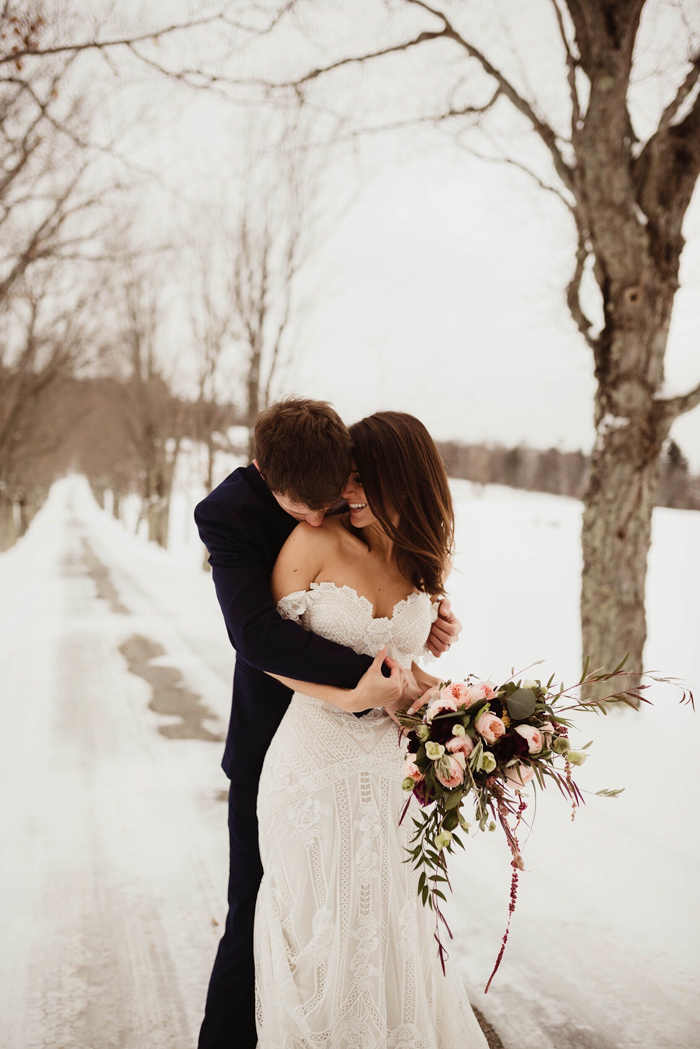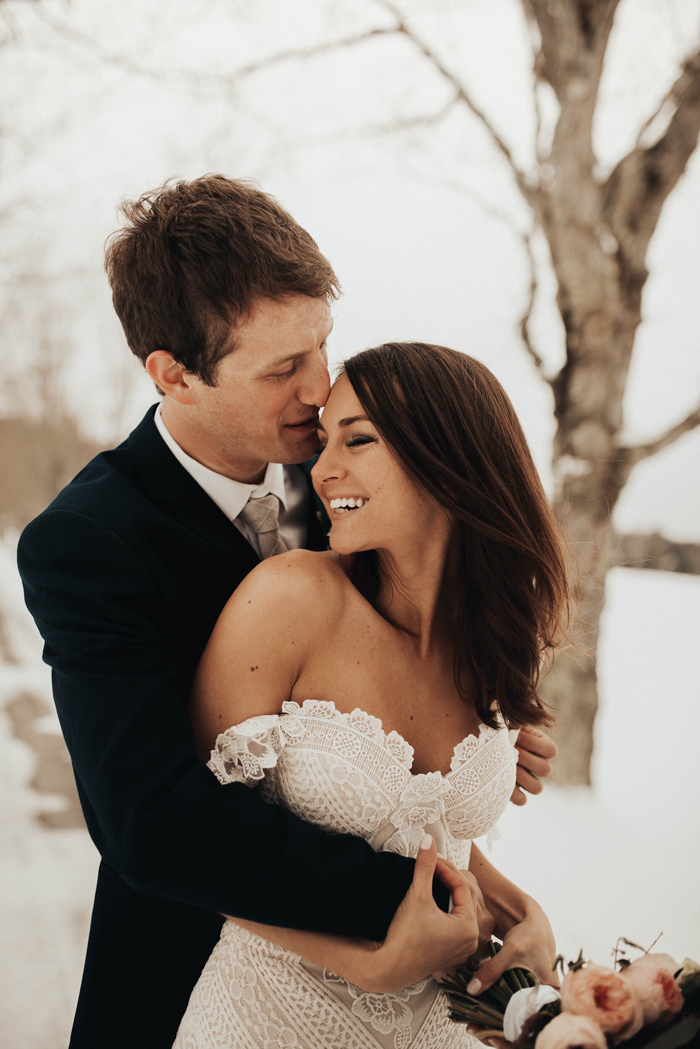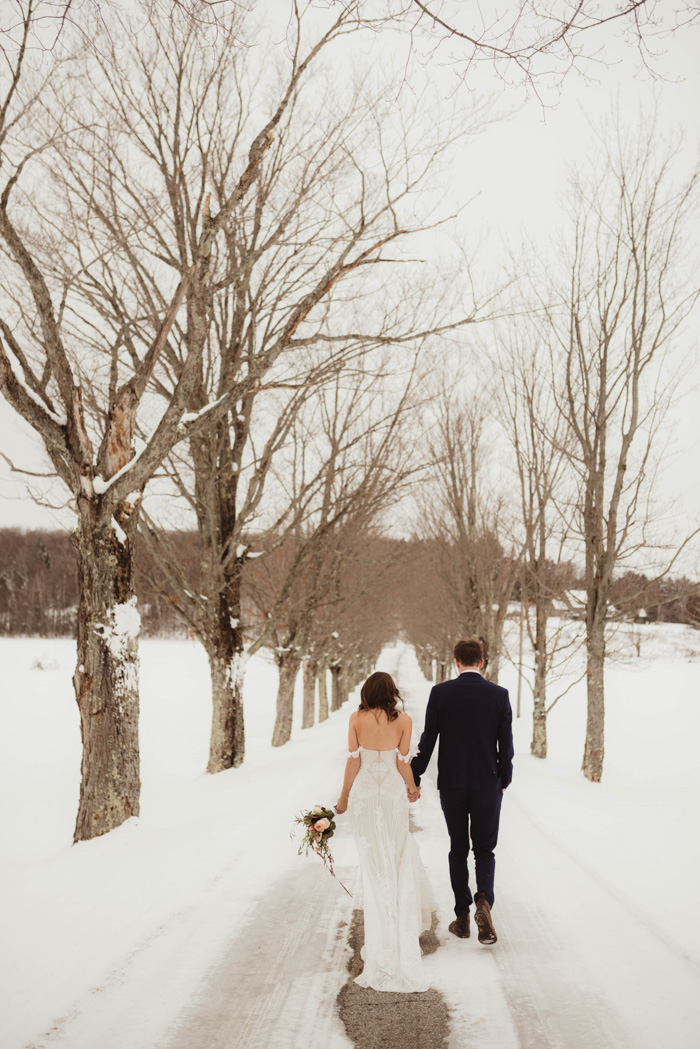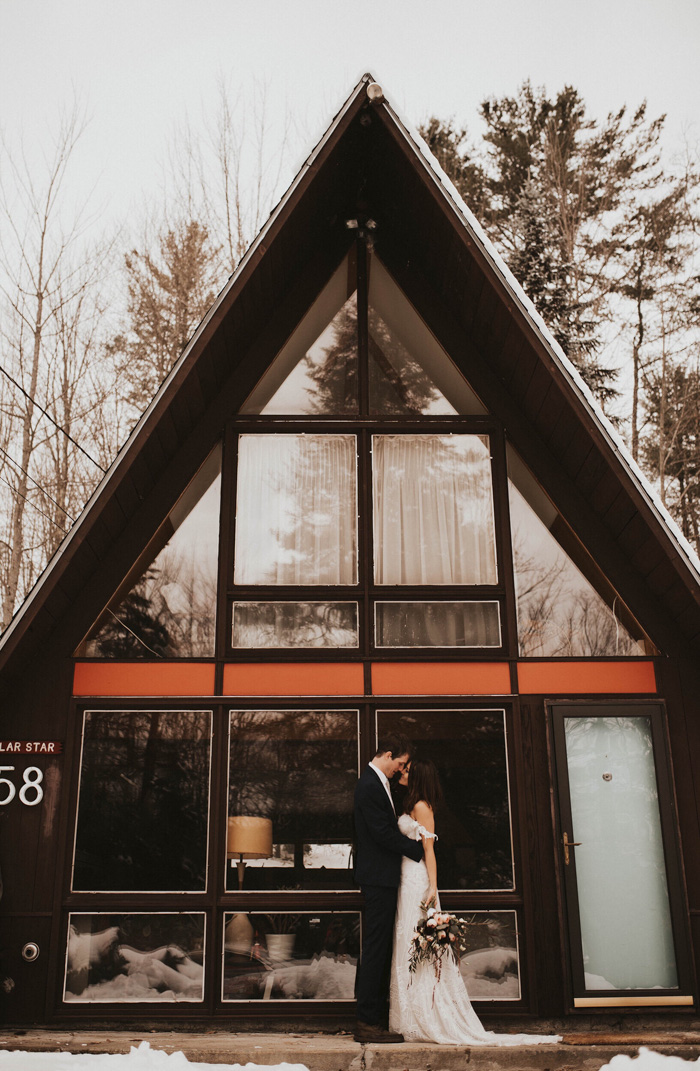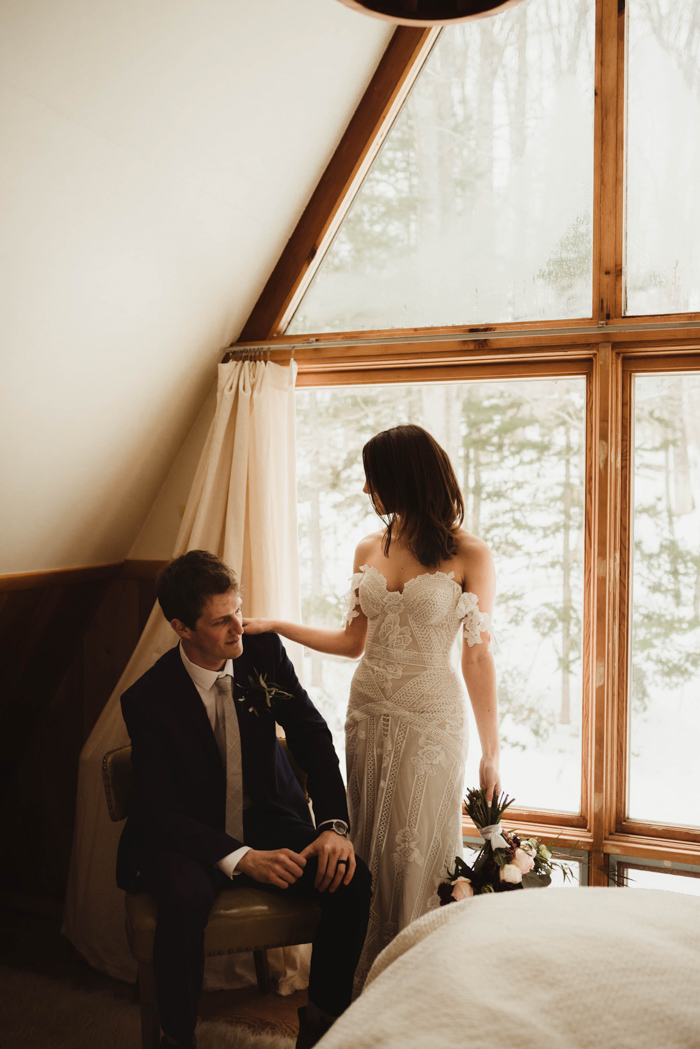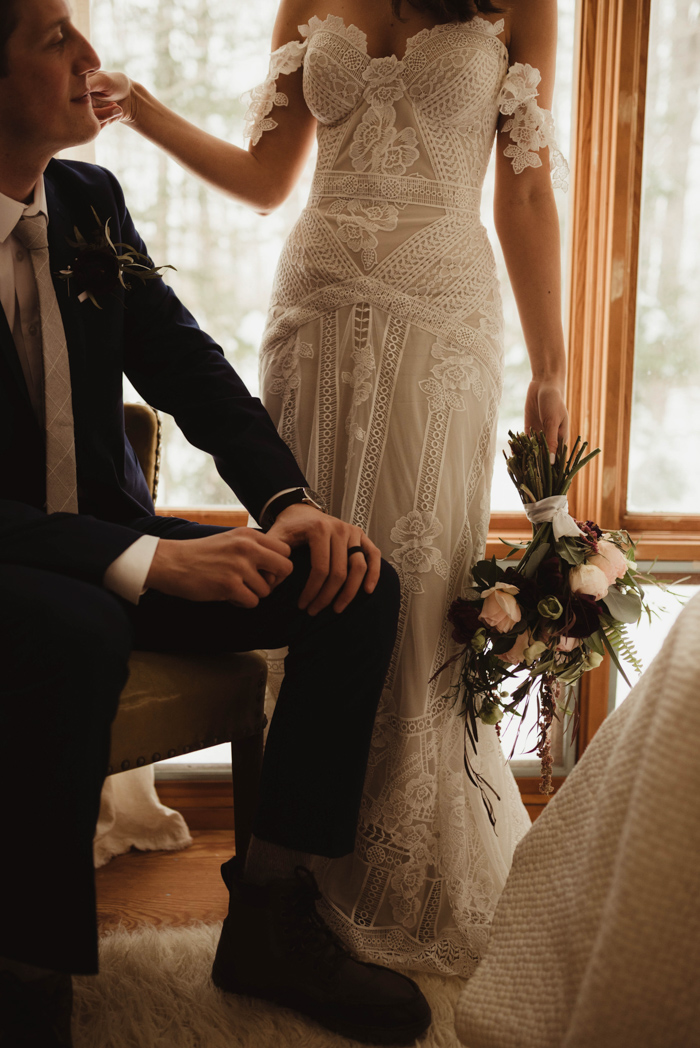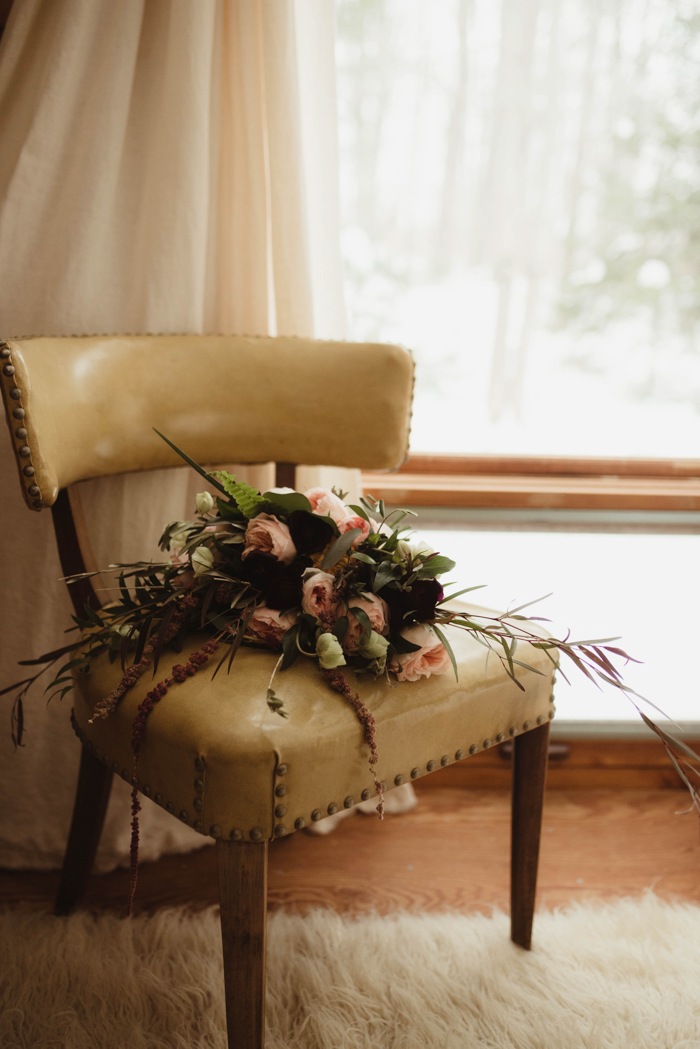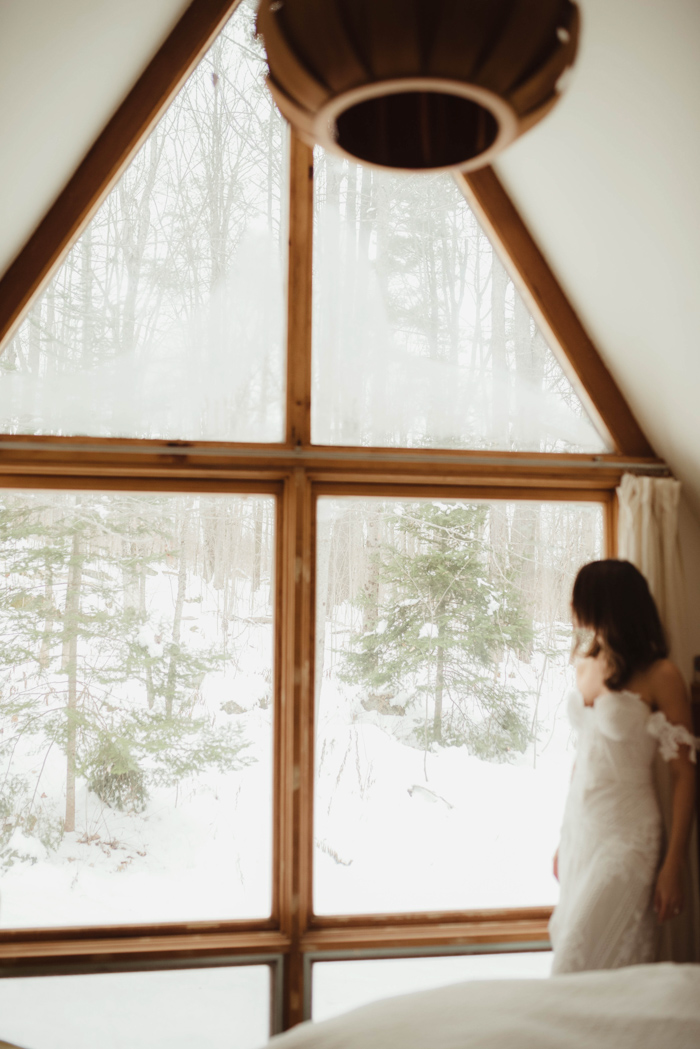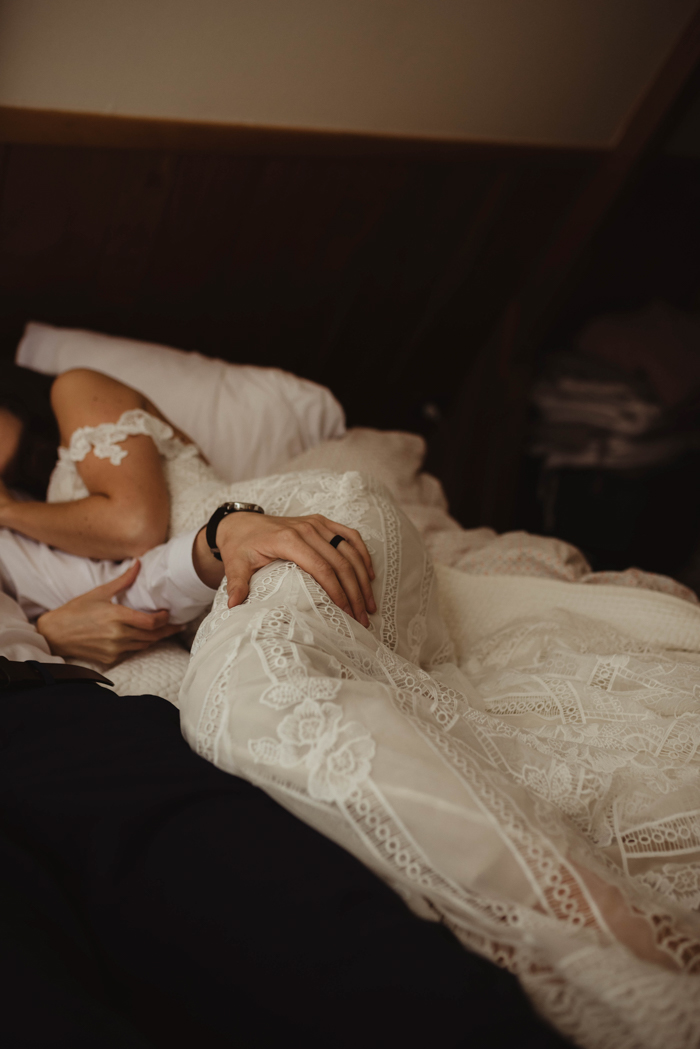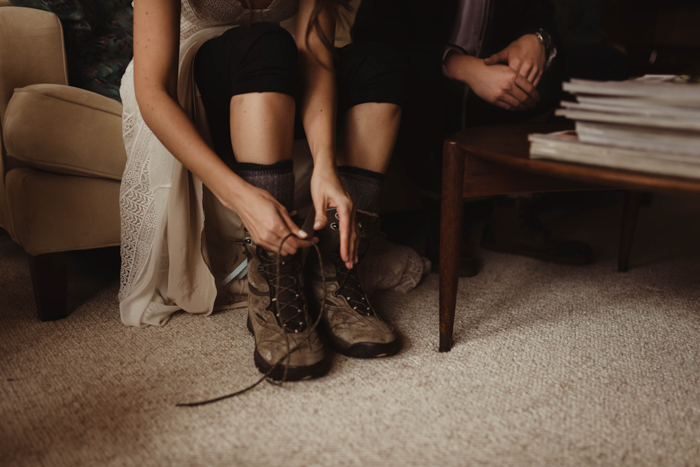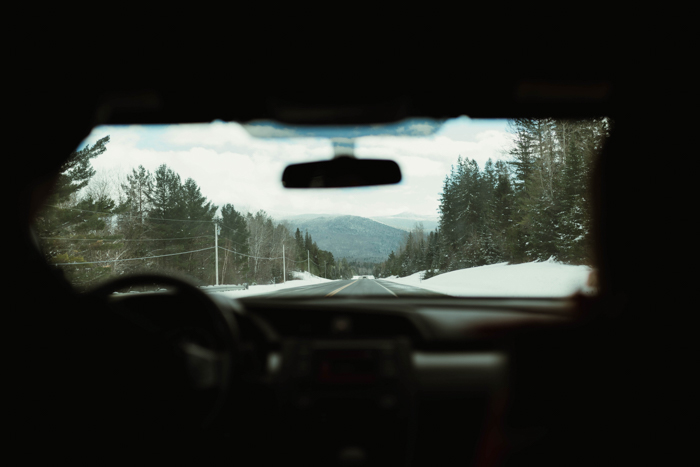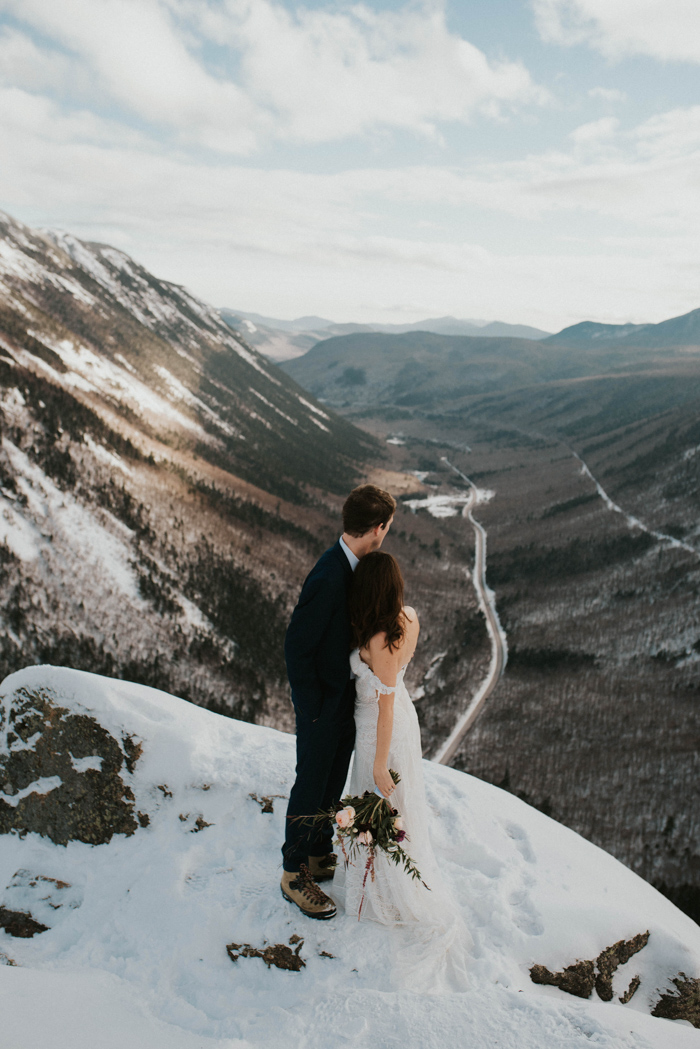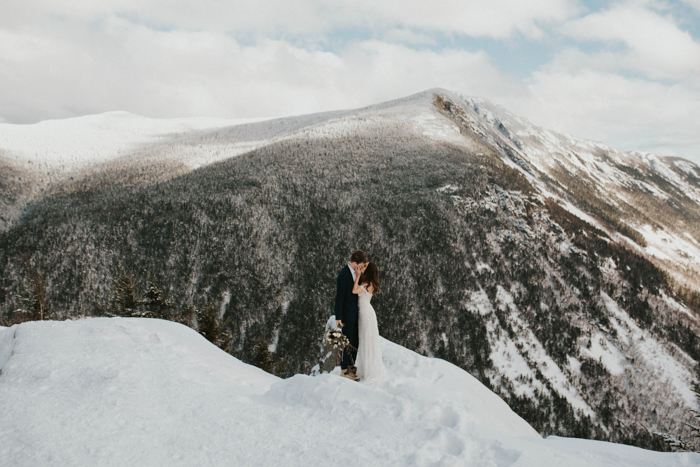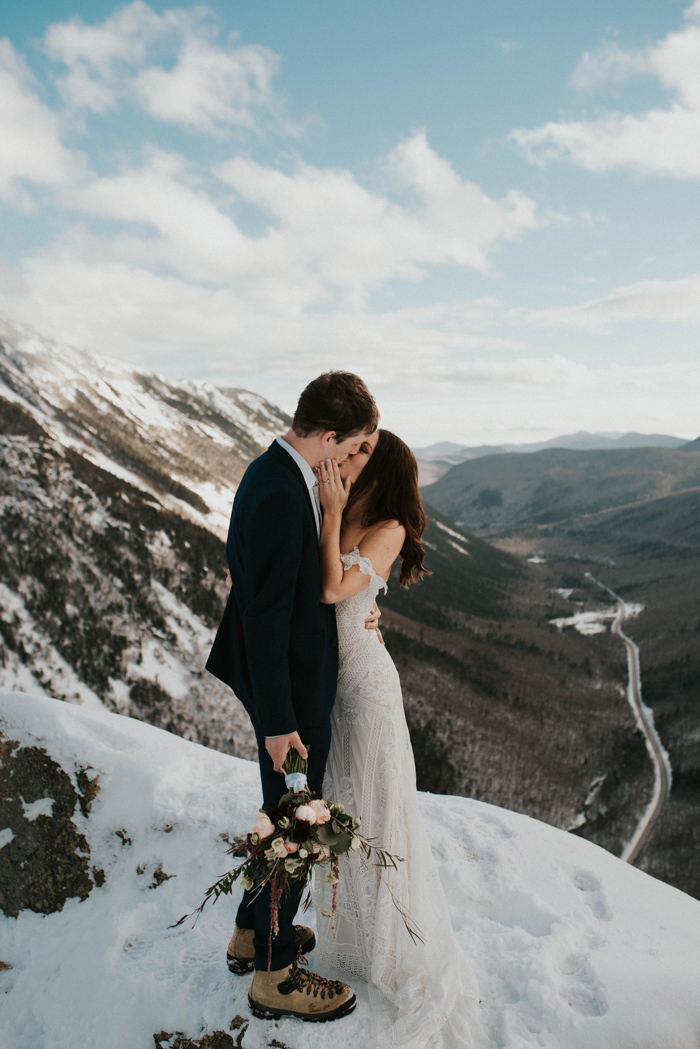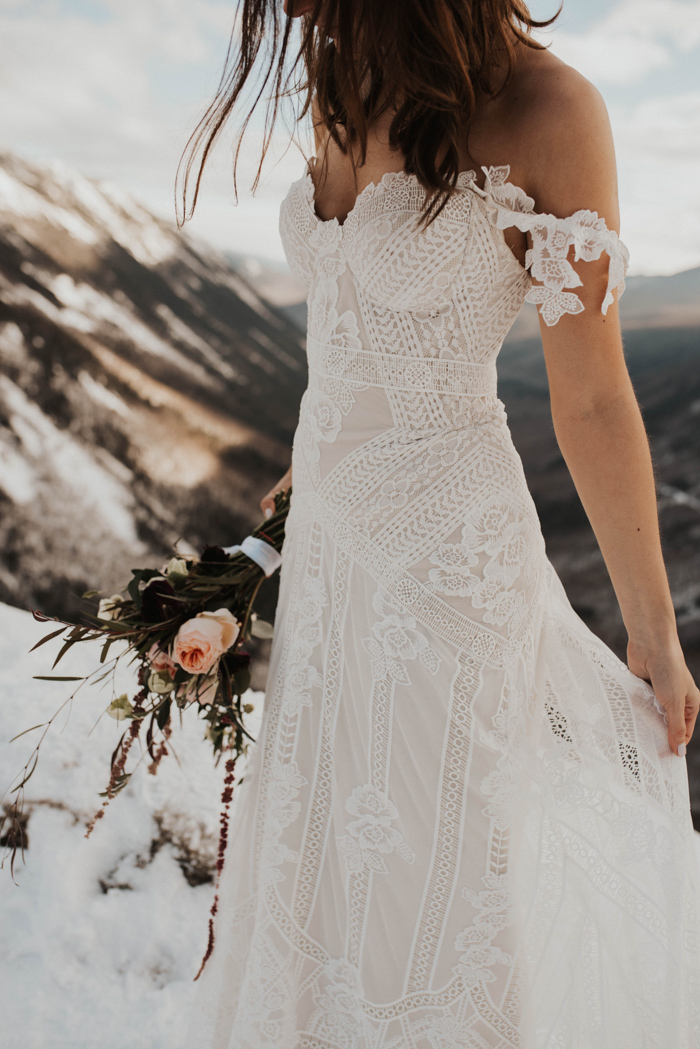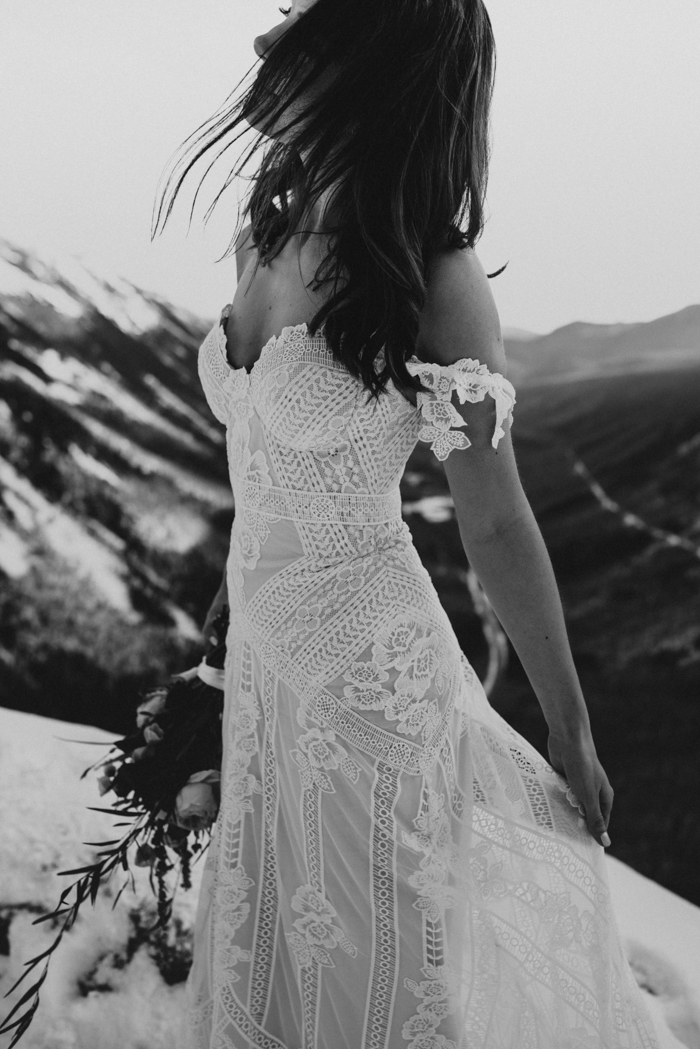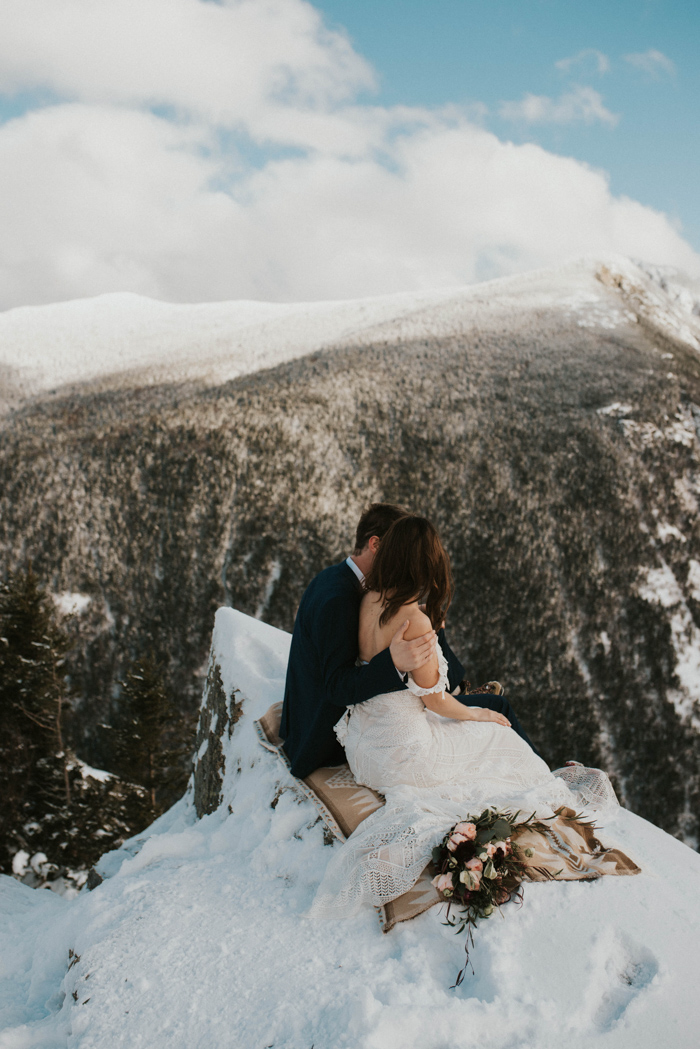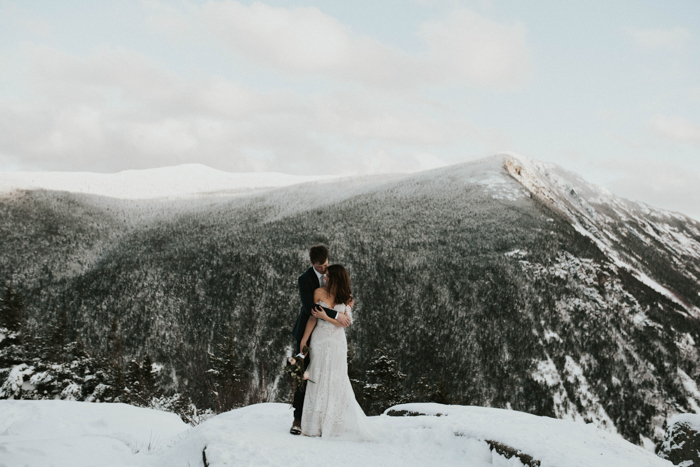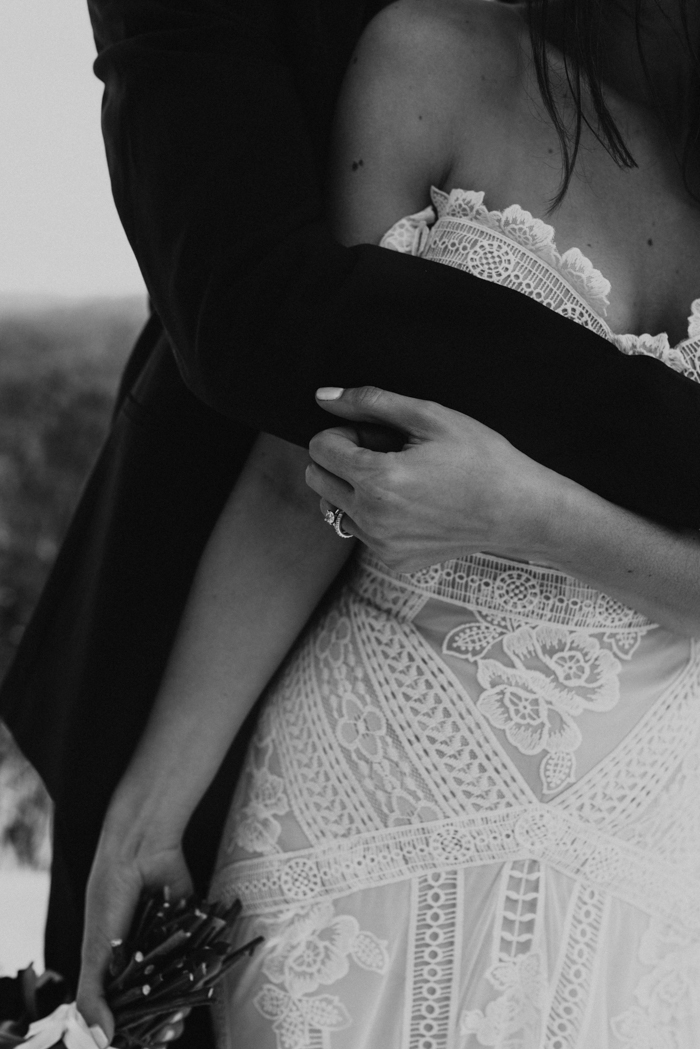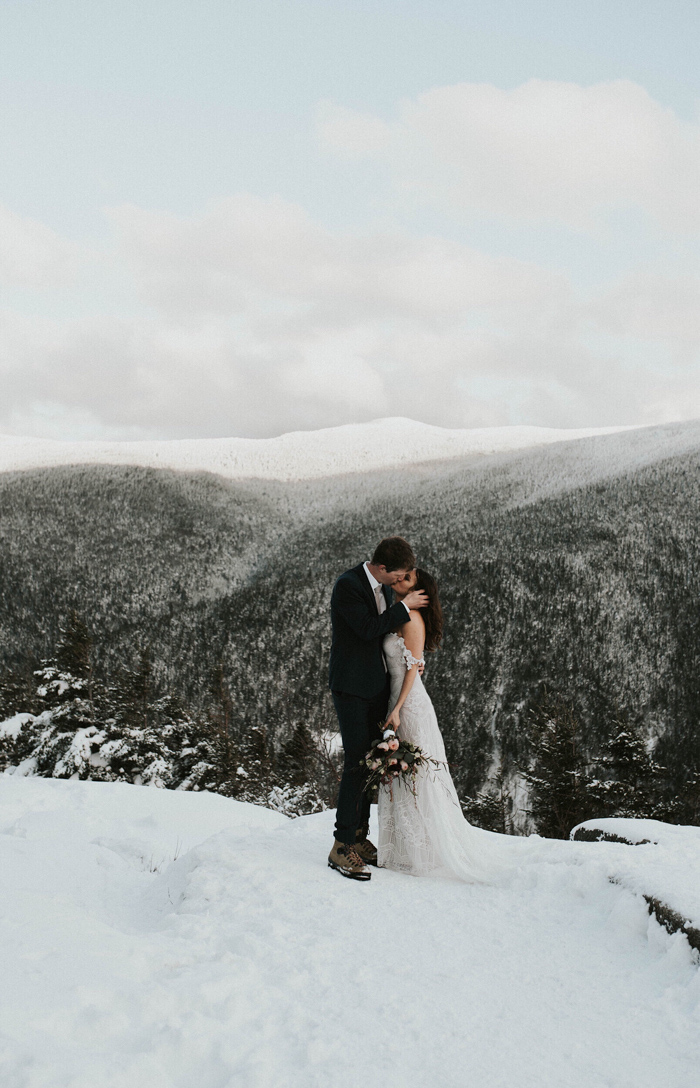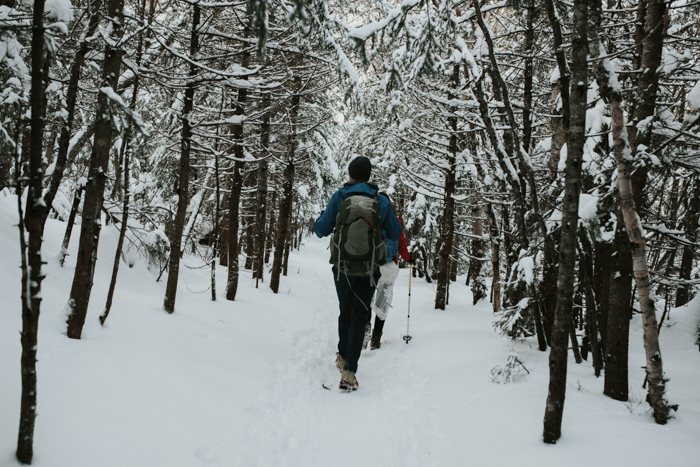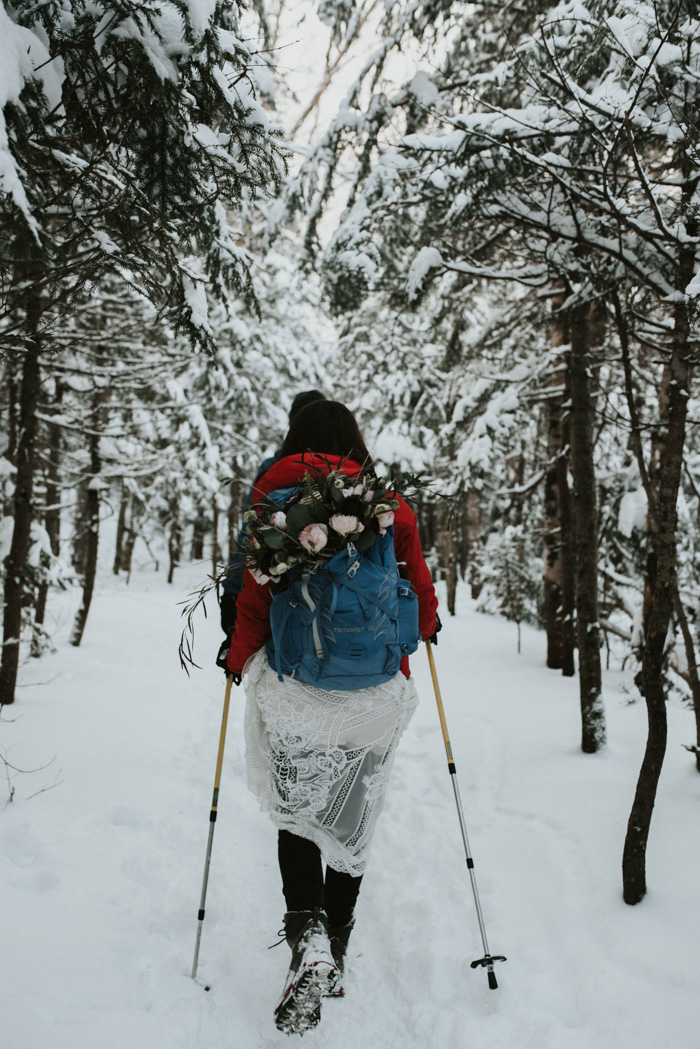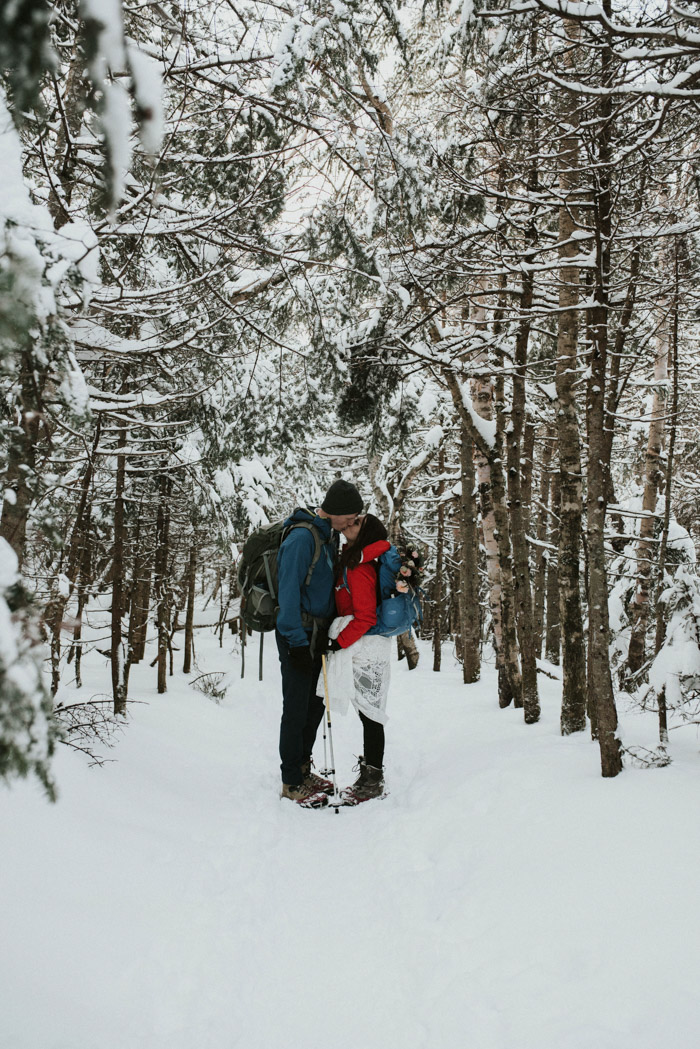 Congratulations to Emily and Adam, and a special thanks to Hana Alsoudi Photography for sharing this New Hampshire elopement with Junebug! Love winter weddings as much as we do? This glam lodge wedding at The Pavilion at Orchard Ridge Farms is an absolute winter wonderland!