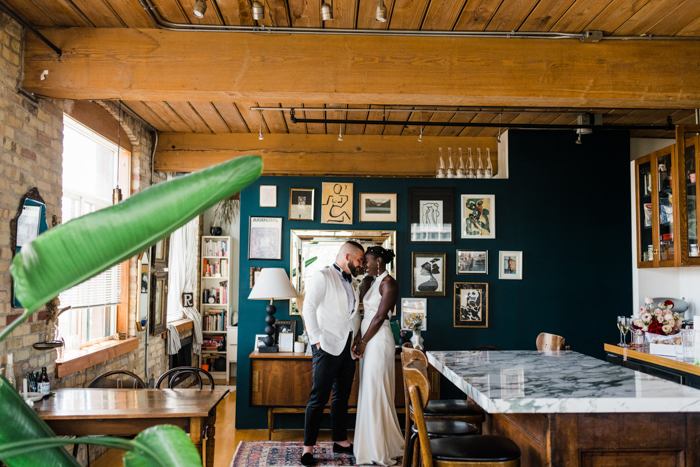 Kejina and Jeremy wanted to create a wedding that felt like a dinner party they would have at home—a day that "felt like us"—so they chose Five Brock for it's open-concept, loft design. Fun fact: The venue is right around the corner from where the couple shared their first date! We're loving how Kejina DIY'd most of the decor, including the invitations, menus, table numbers, and seating chart. If you're into fashion, you're sure to love this couple's modern, trendy style, with Kejina in a sleek Catherine Deane gown and Jeremy looking dapper in a white suit jacket and black pants from Suit Supply. We can't wait for you to get inspired by these incredible photos by Nikki Mills!
The Couple:
Kejina & Jeremy
The Wedding:
Five Brock, Toronto, Canada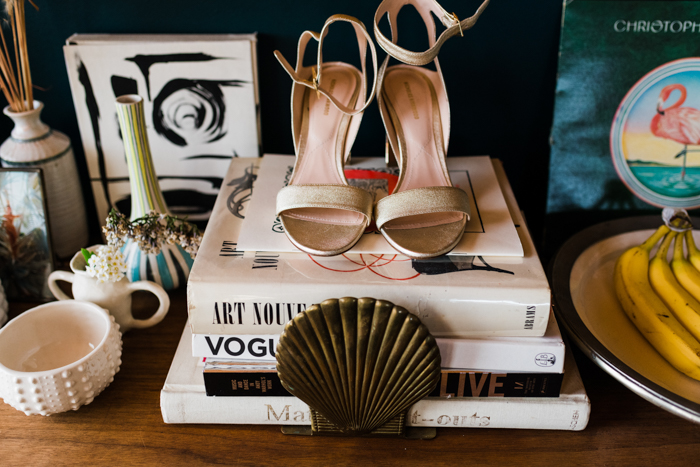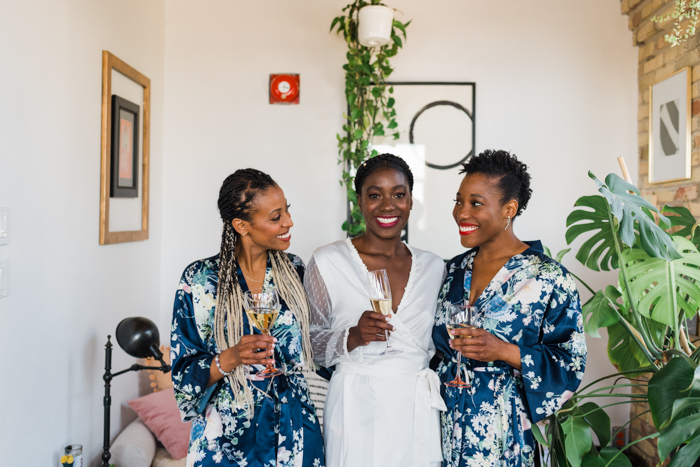 The most important thing was that we planned our wedding to feel like "us". It was really important to have our wedding be an intimate gathering that felt like a dinner party we would host at home. We live in a different city from most of our friends and family and don't get to have dinner parties with them often, so we really wanted the wedding to feel like that. We also wanted it to really represent us and our family unit, and have Jeremy's daughters be a part of the day.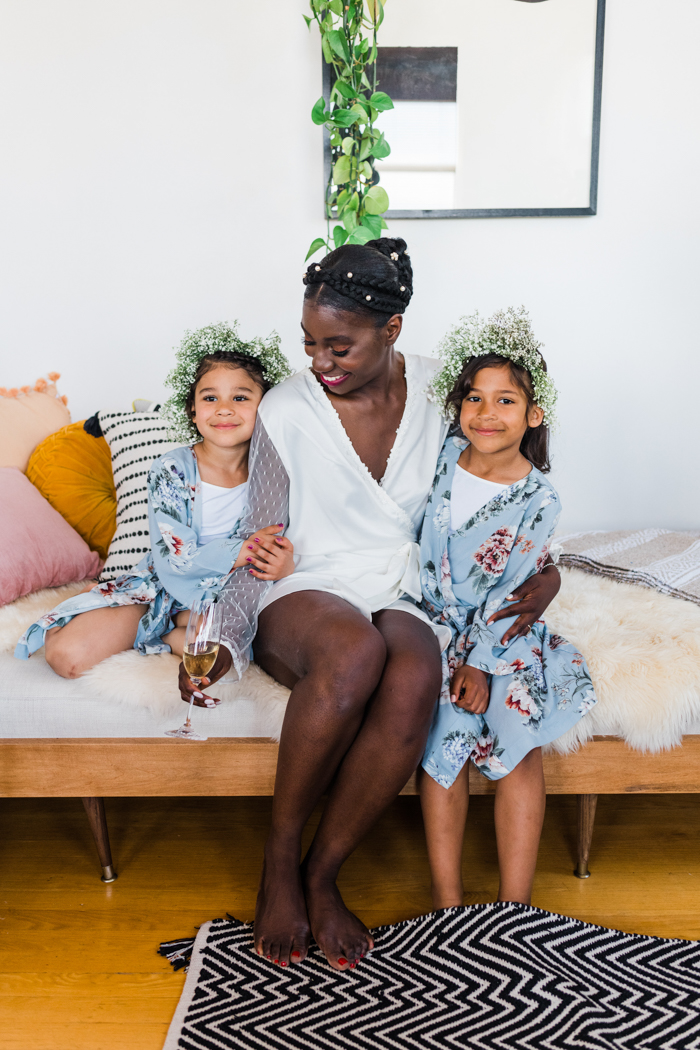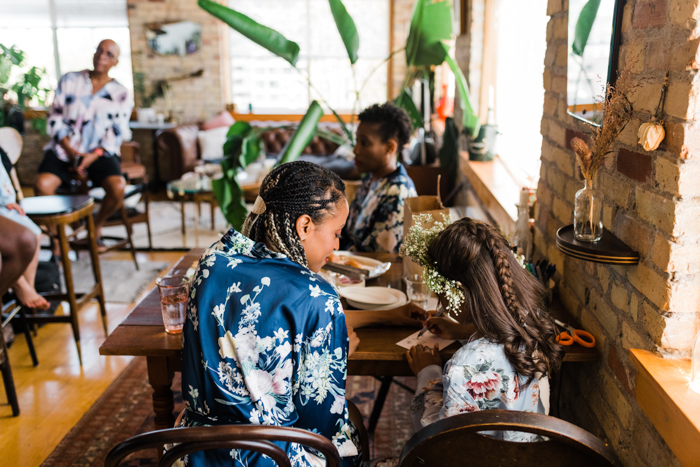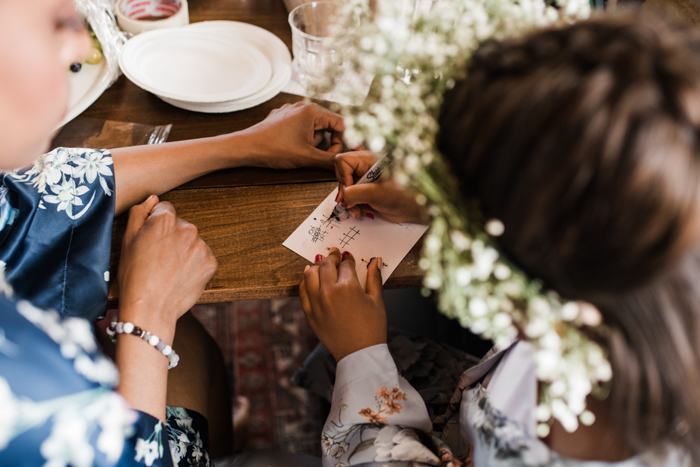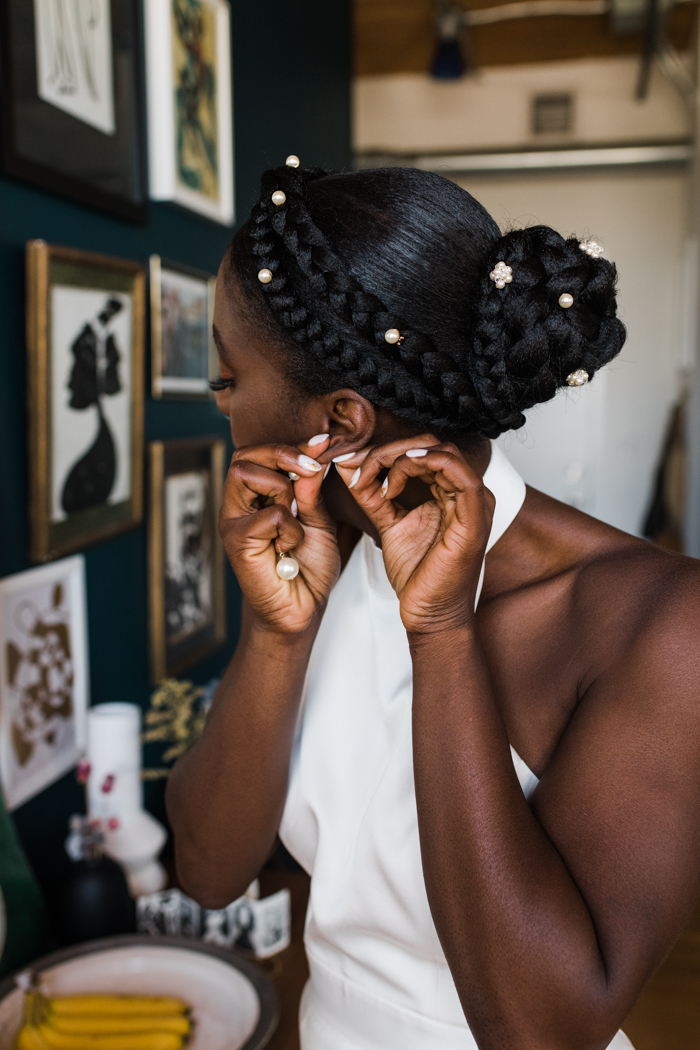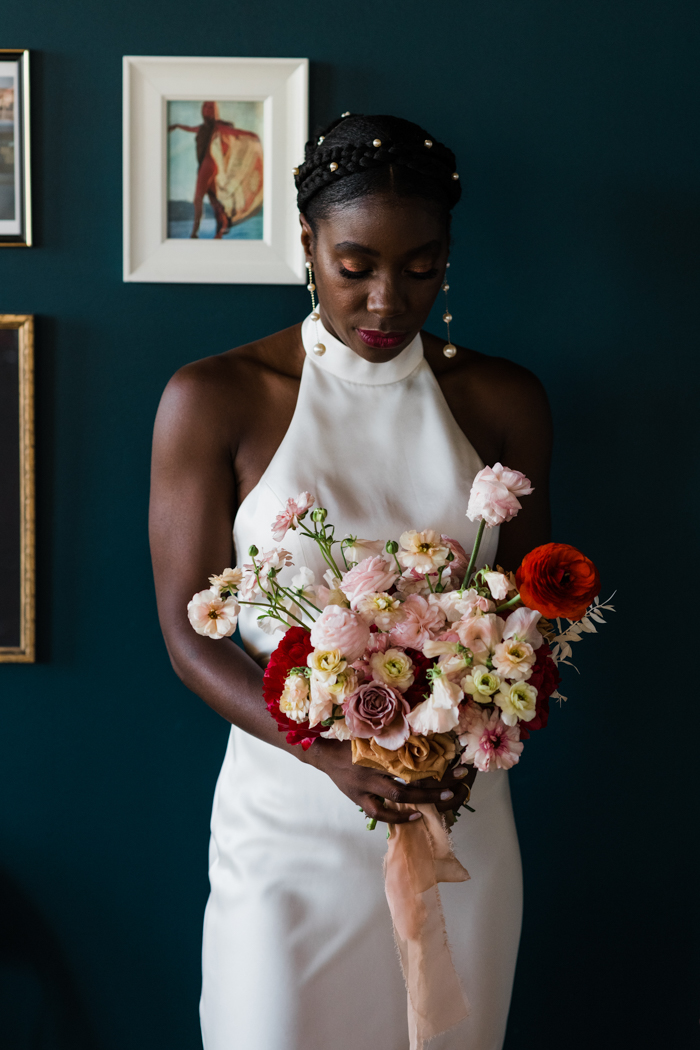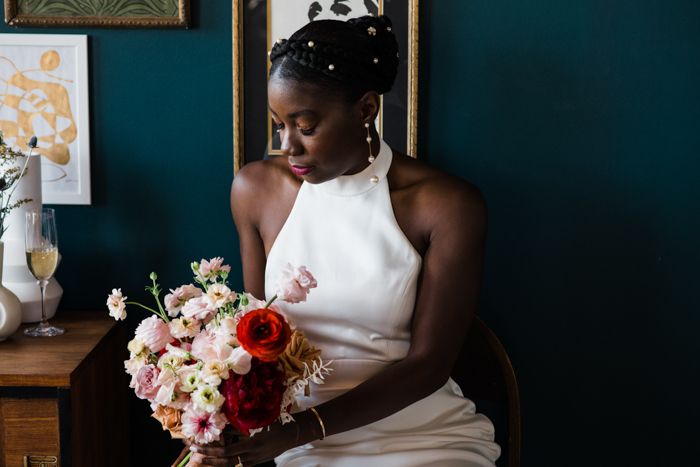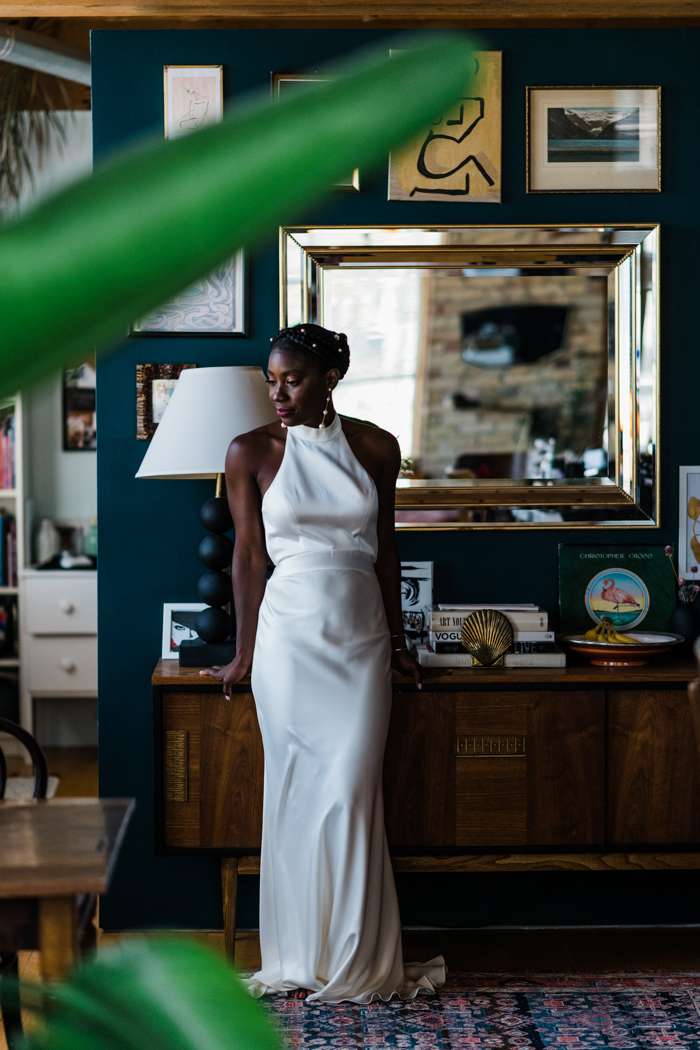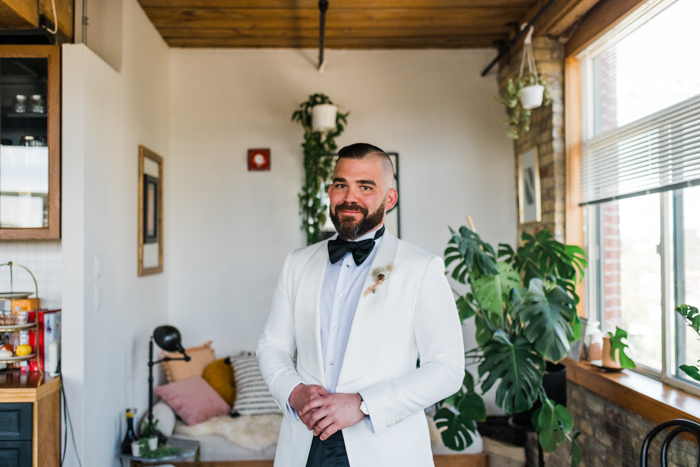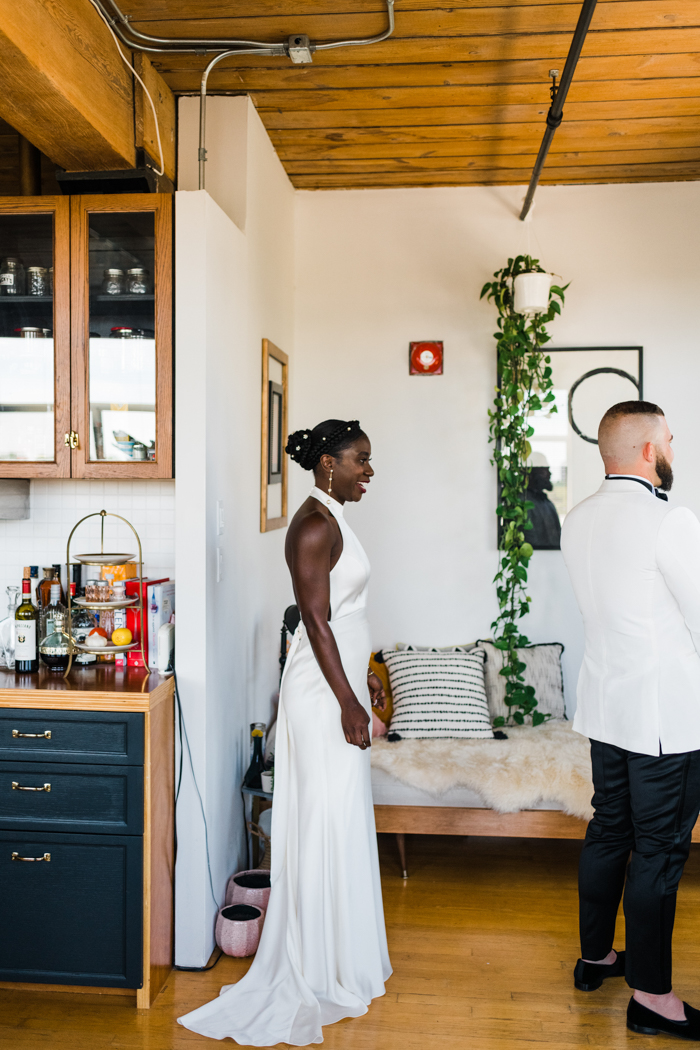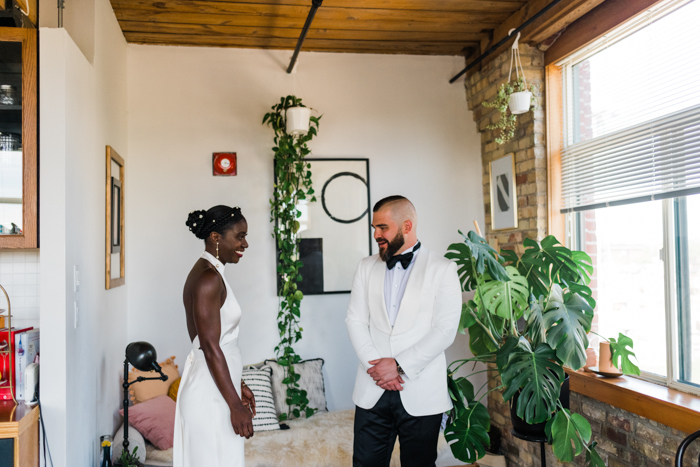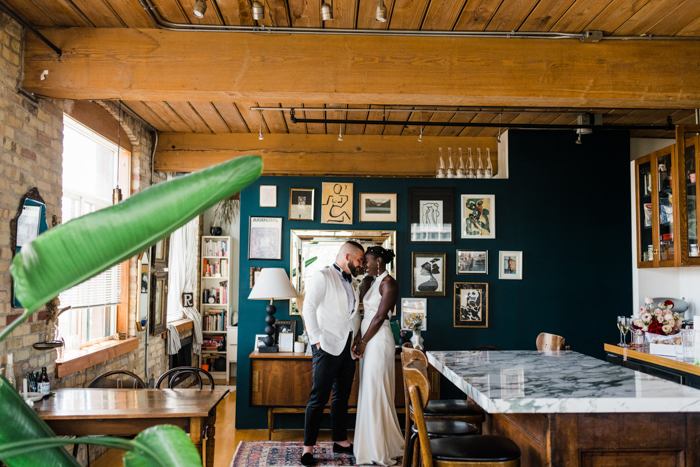 Wedding planning advice from the bride and groom: Everyone has an opinion about what your wedding should be like. Just stick to what's important to you as a couple and focus on the things that honor your relationship. There are thousands of ideas of what you can do, just focus on those things that add impact that your guests will remember and appreciate.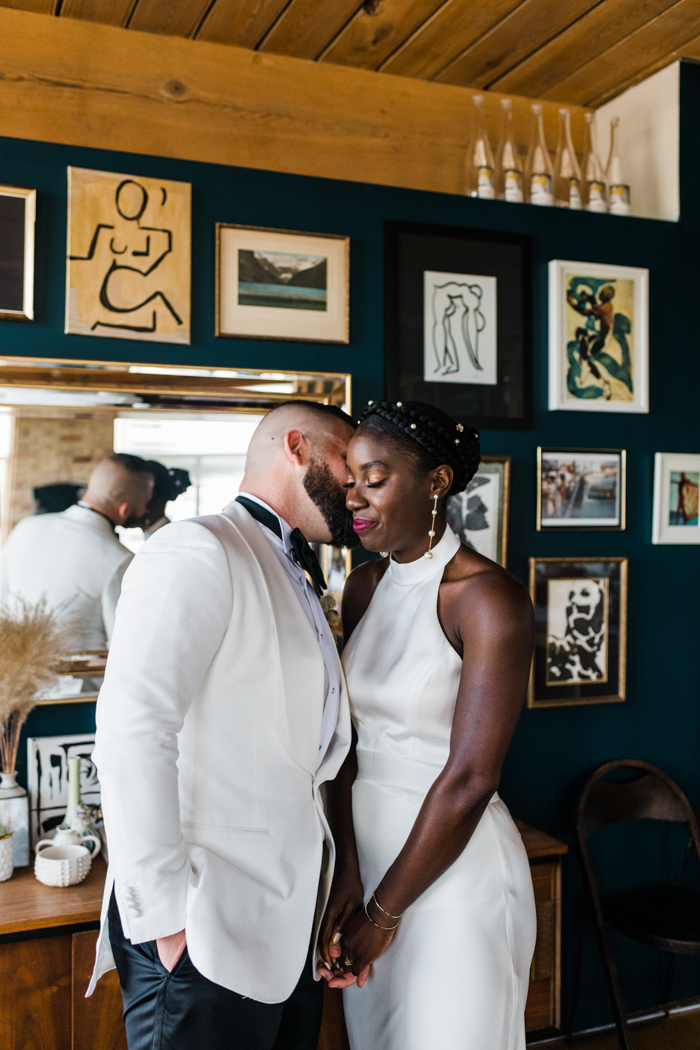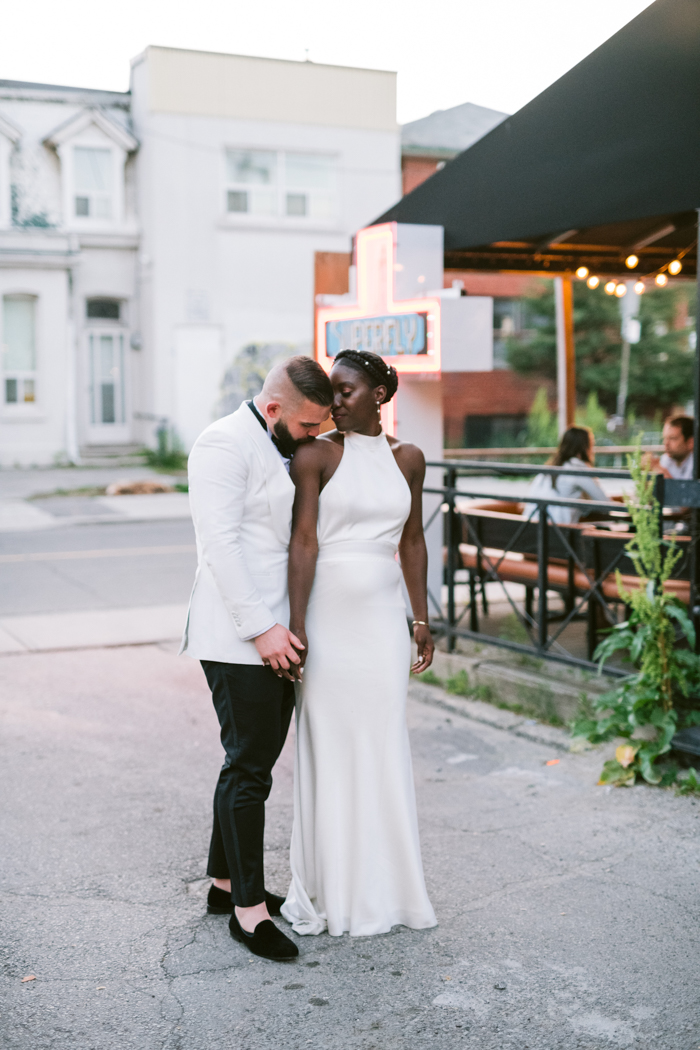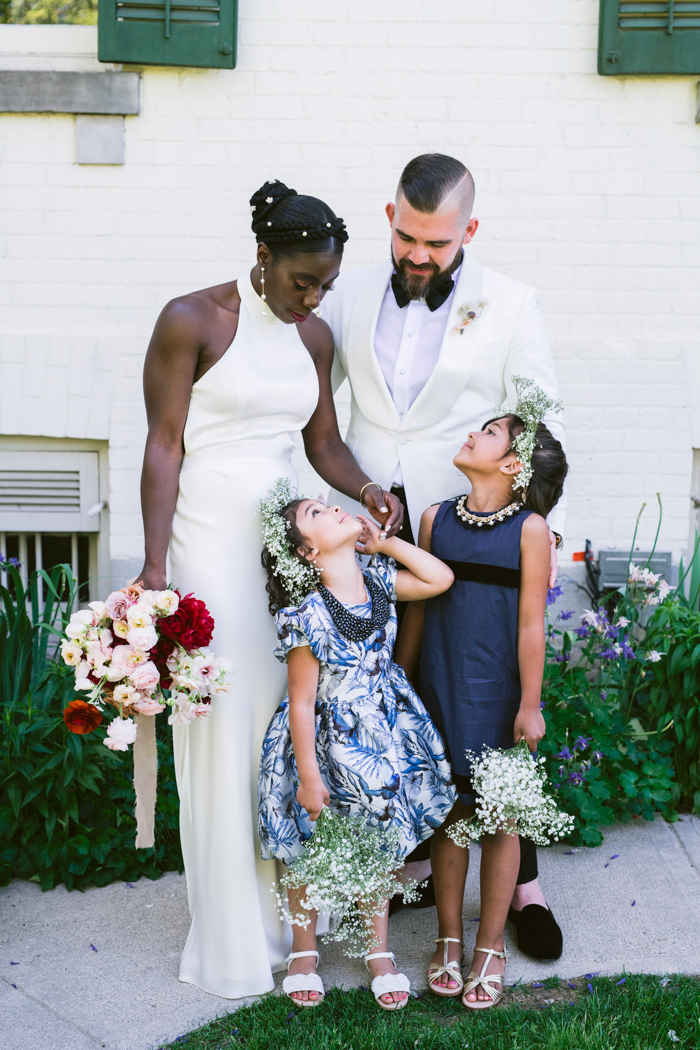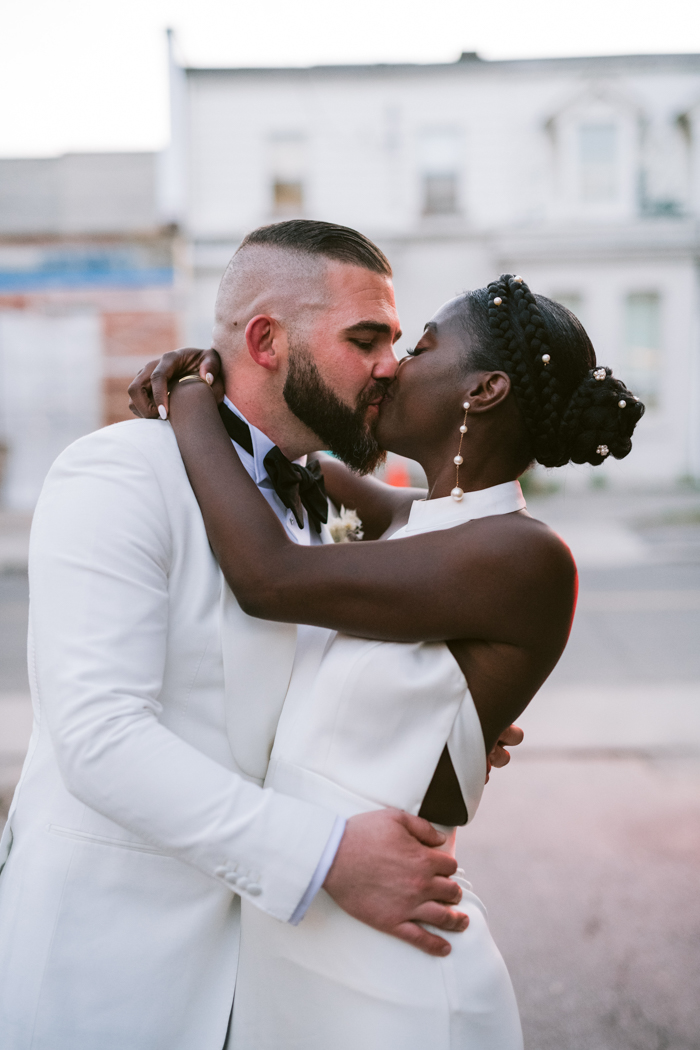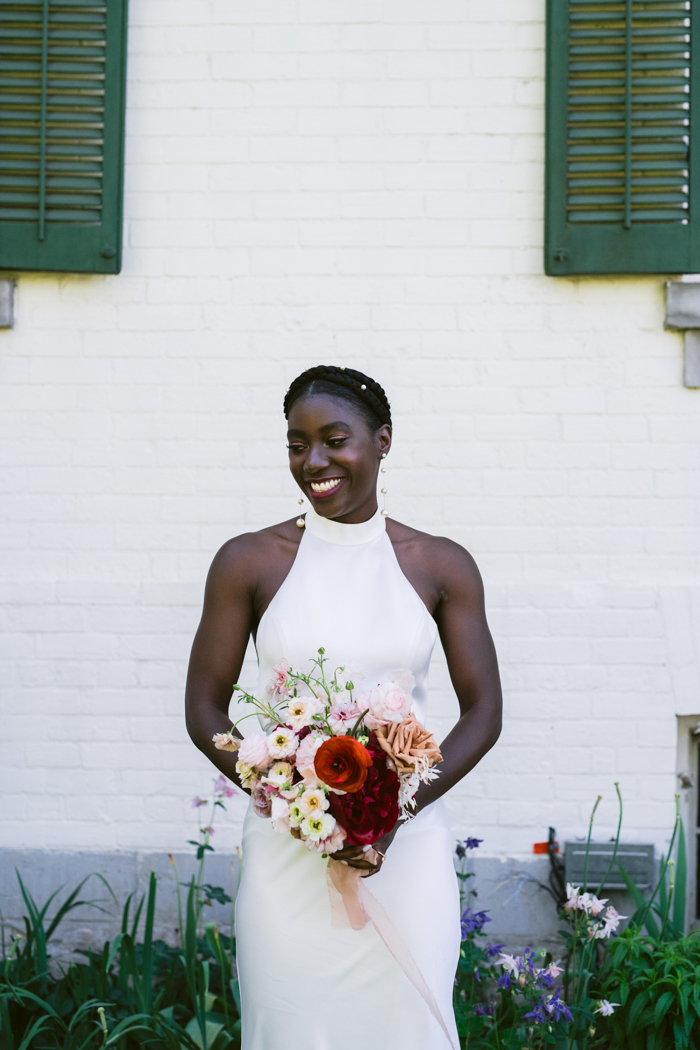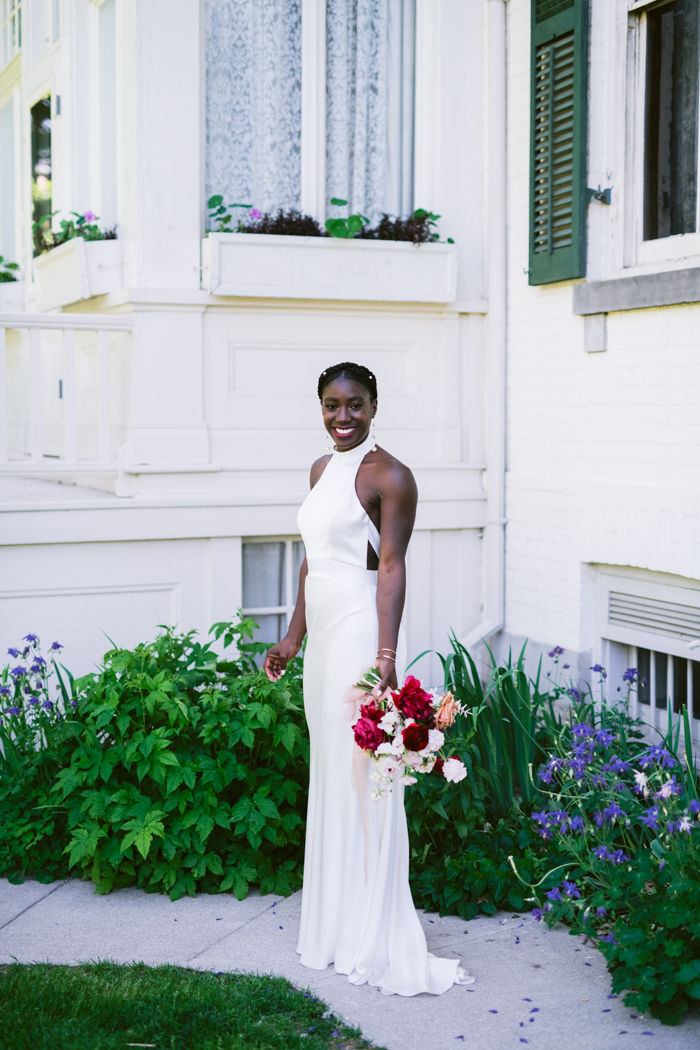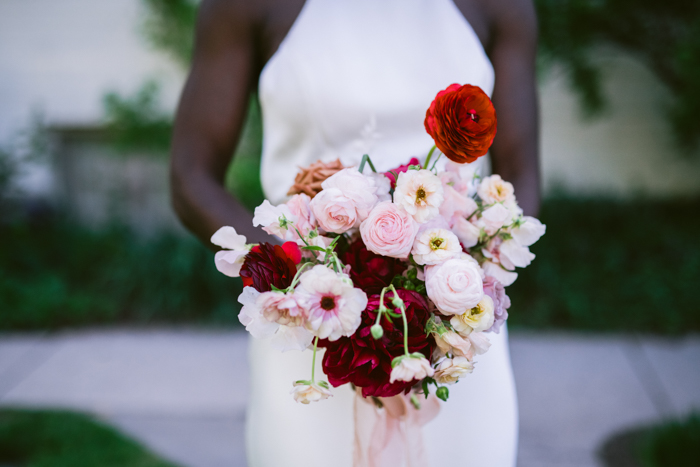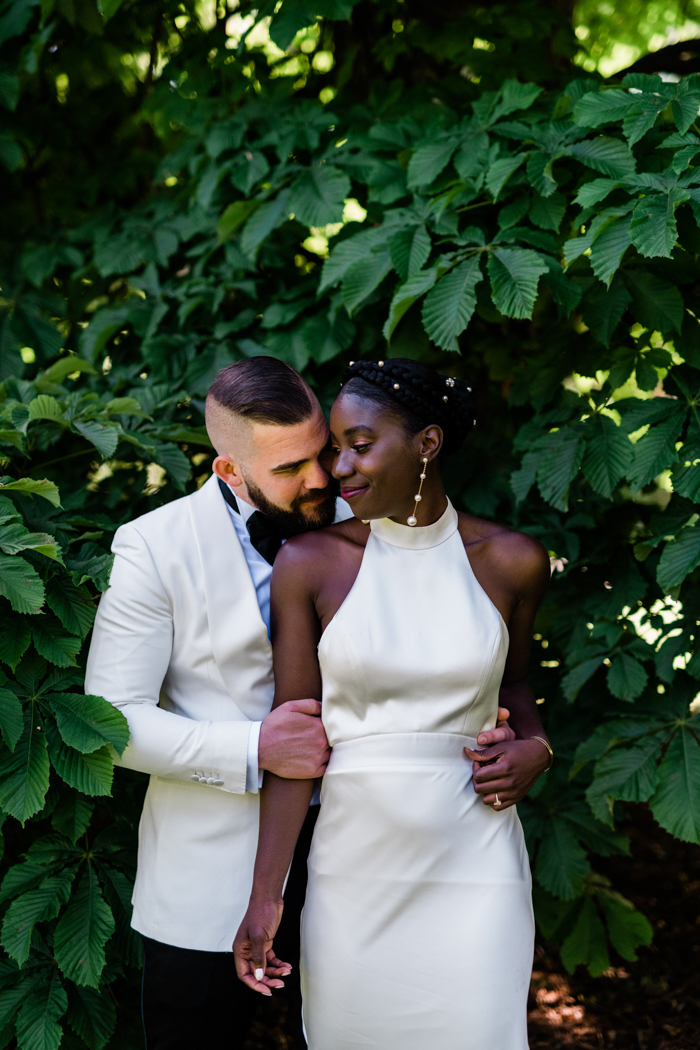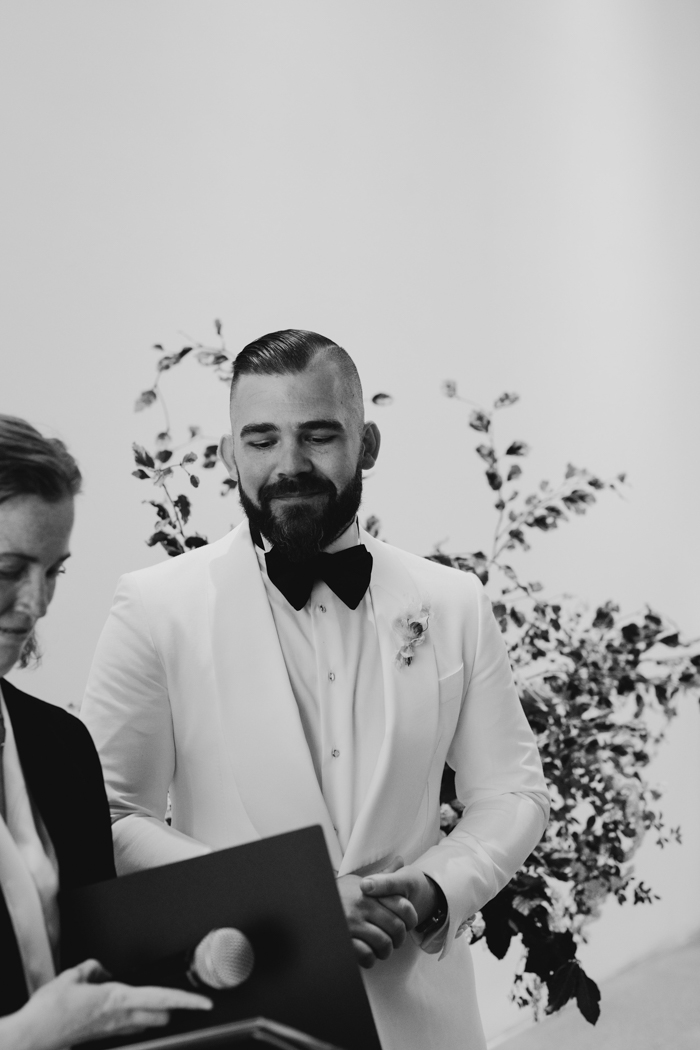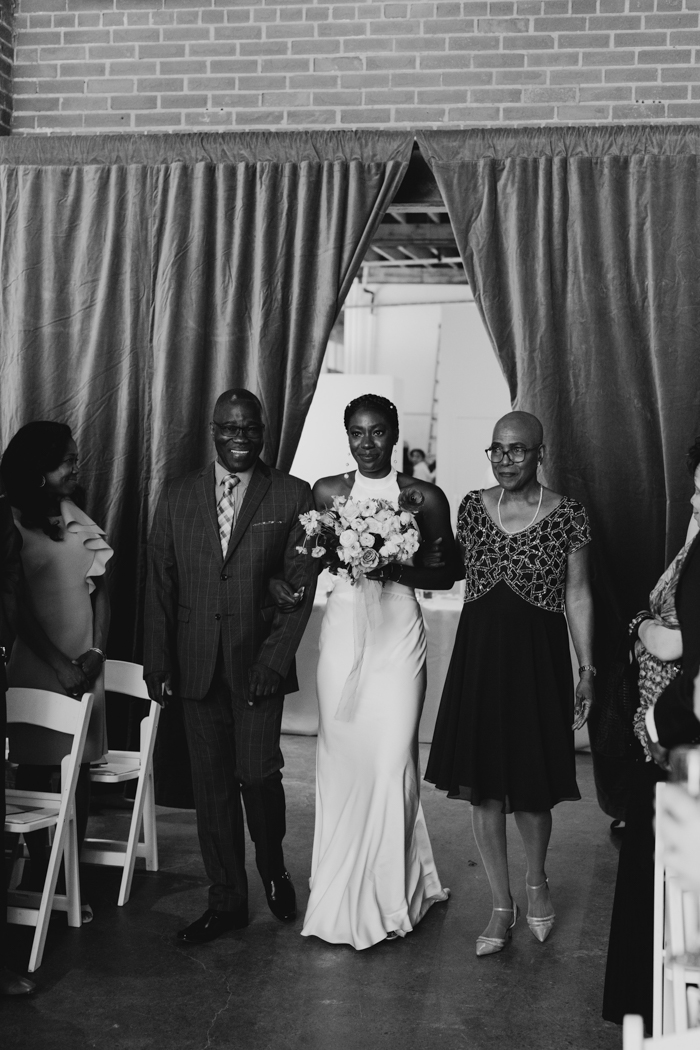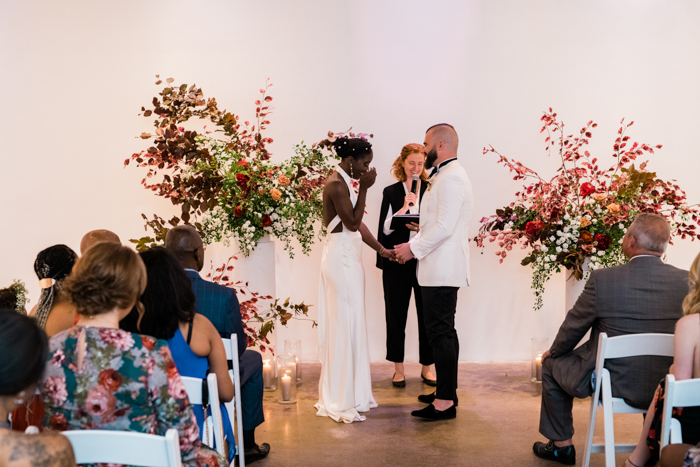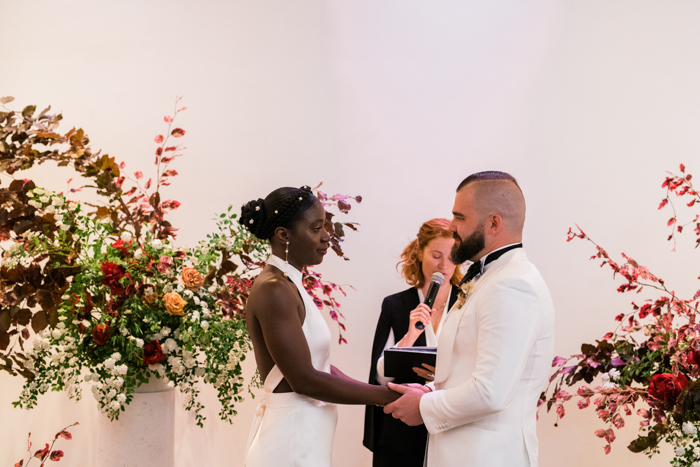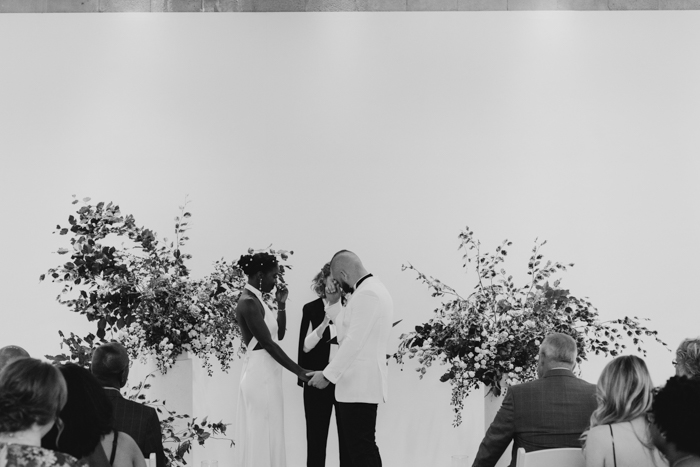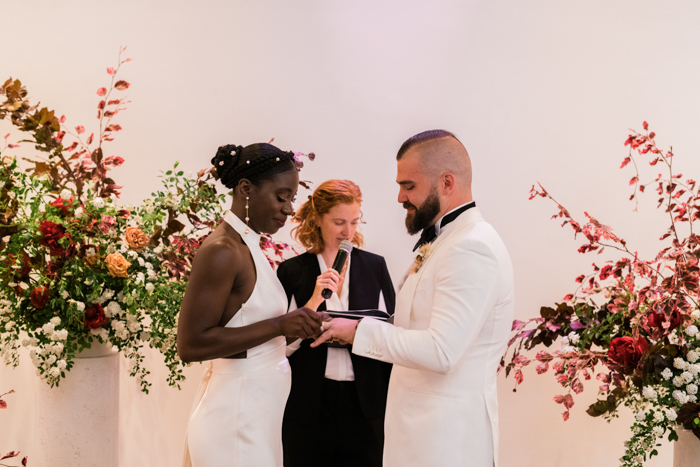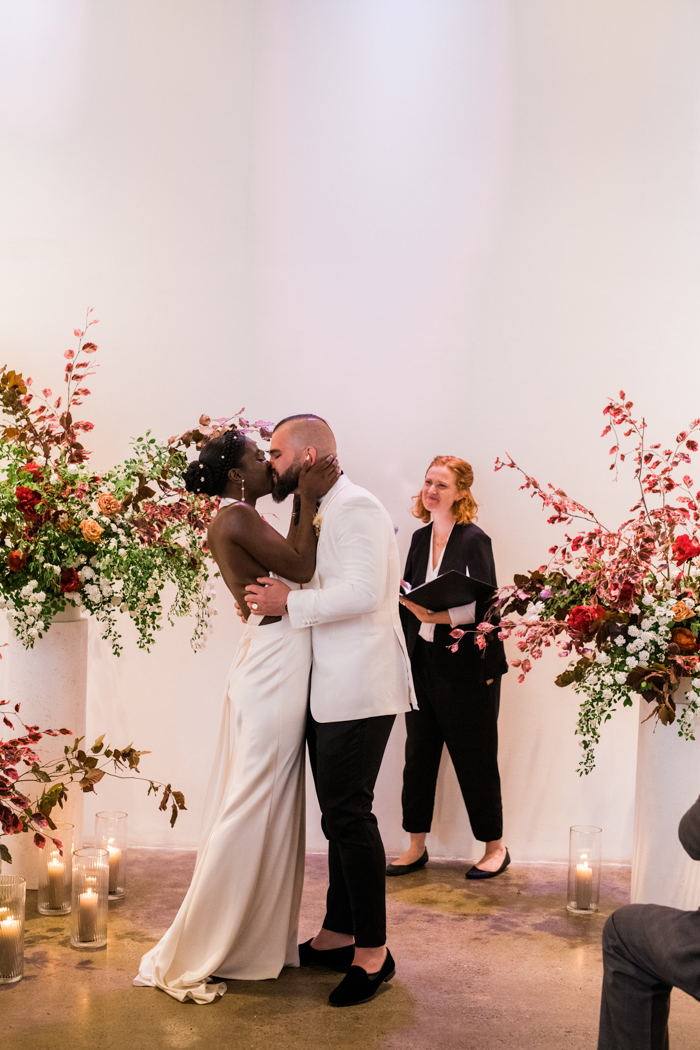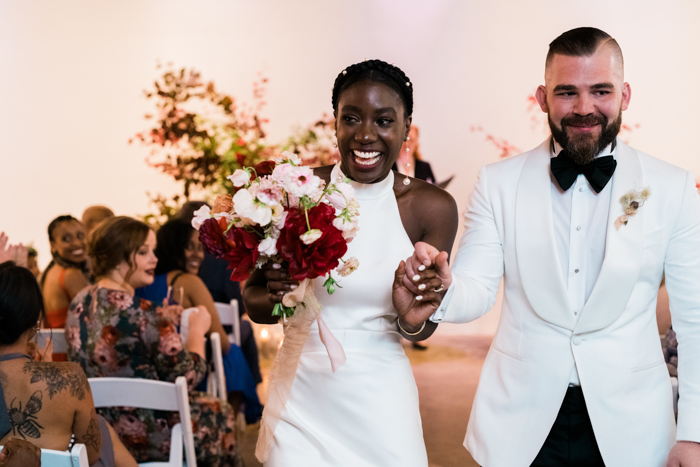 We wanted an open concept loft style venue that would allow us to have our ceremony and reception in the same place. The venue we chose ended up being right around the corner from our first date!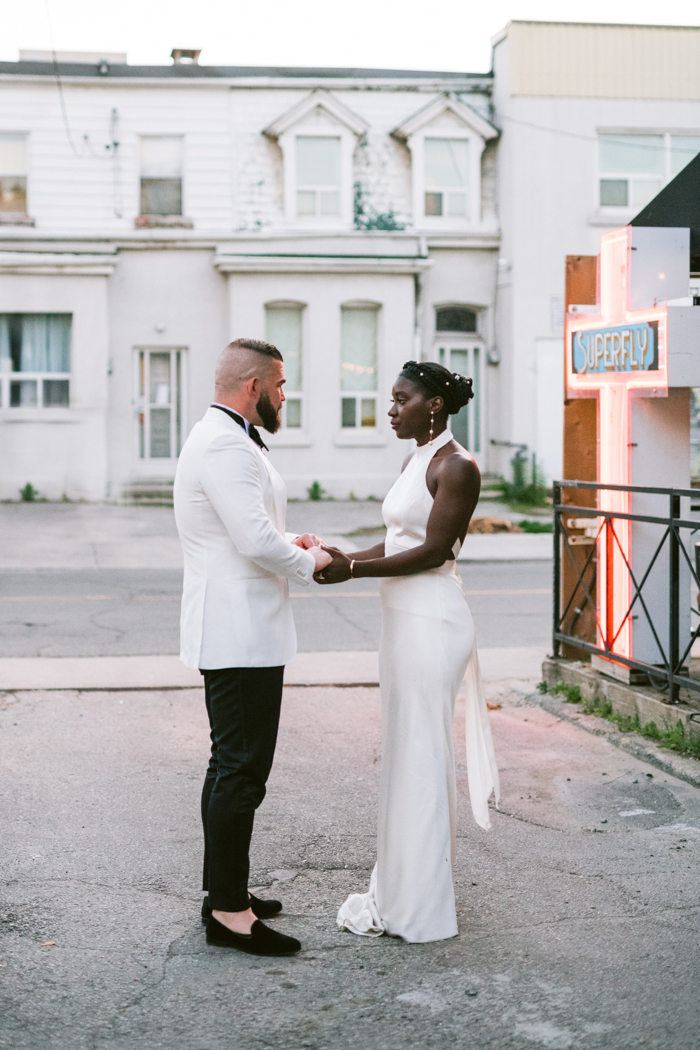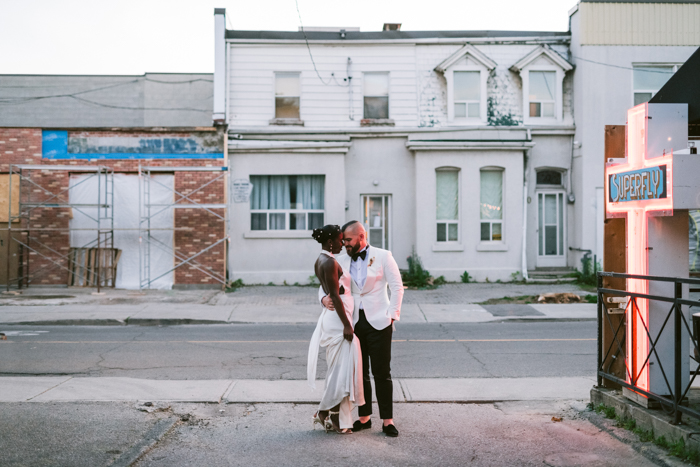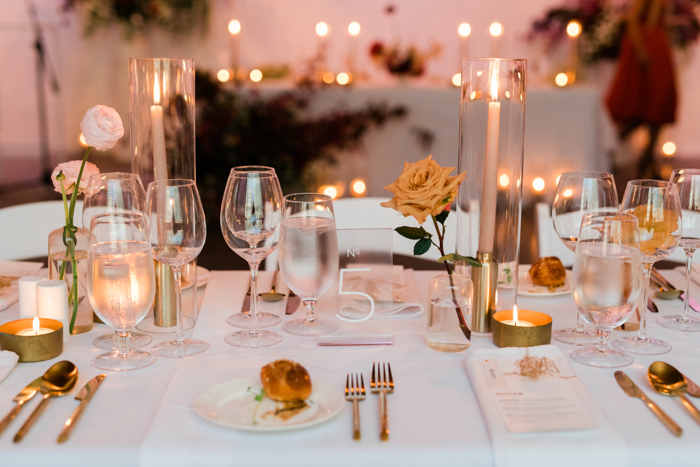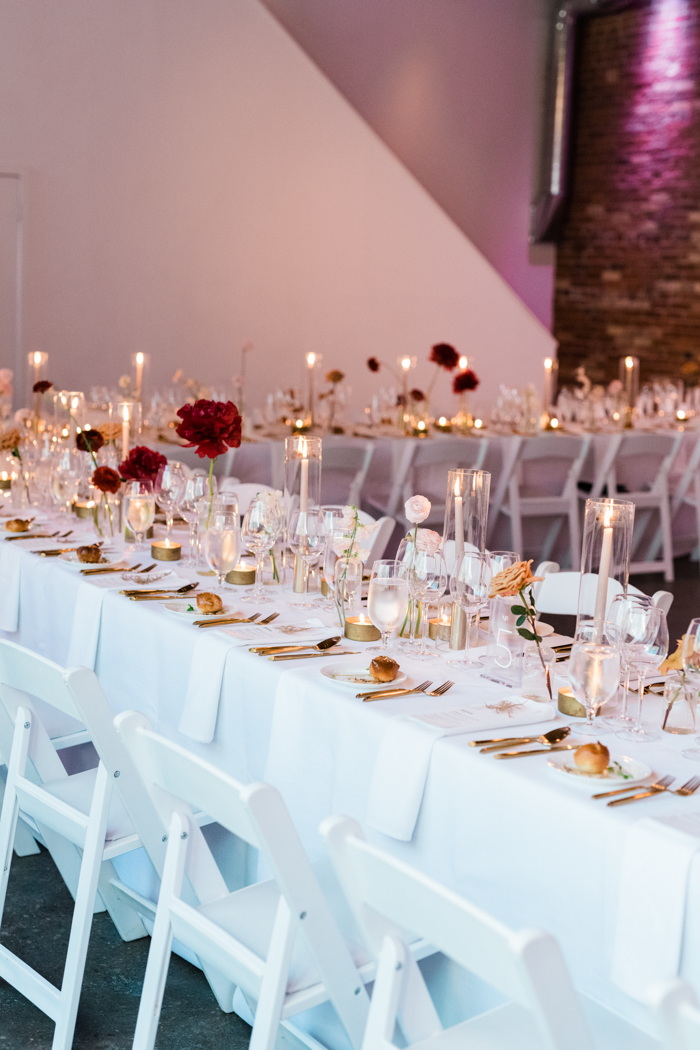 We chose our vibe to reflect who we are normally – modern and trendy, but not over the top. The overall feel was minimal chic, everything was simple but the elements that were designed were thought out very intentionally. I DIY'd our invites, menus, table numbers and seating chart. I love the look of clear table numbers, so I bought clear frames and used a Cricut to create the vinyl numbers. We also had personalized menus for each guest that reflected their meal choices.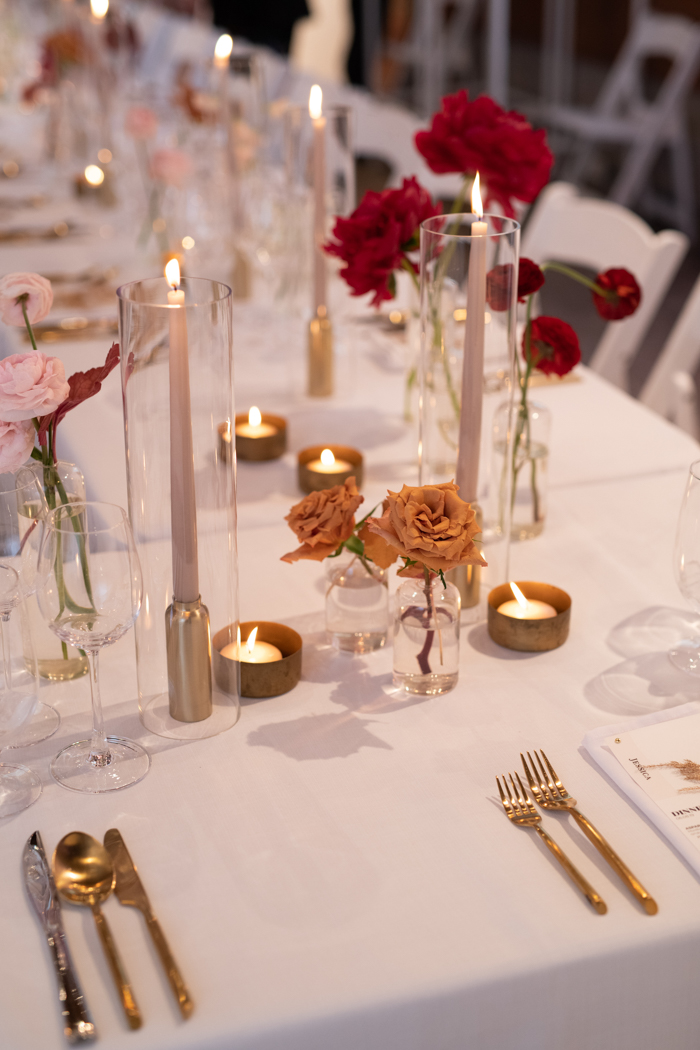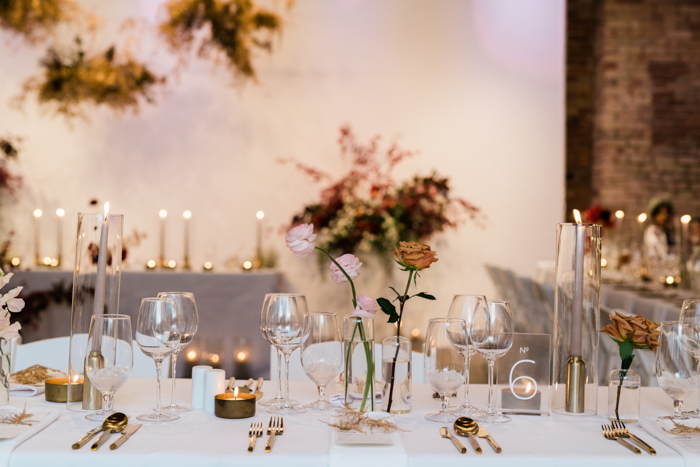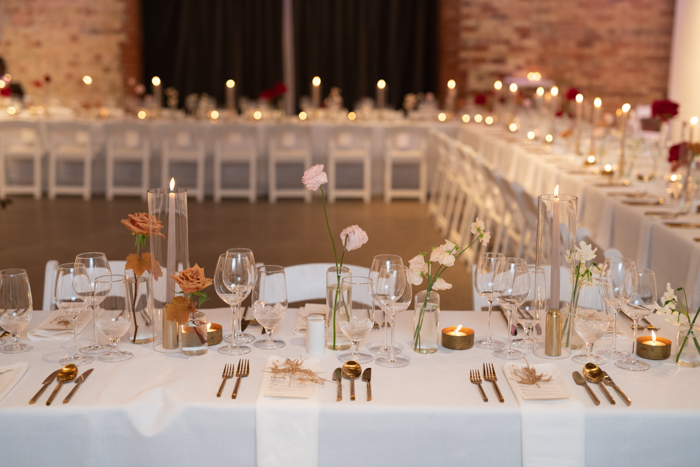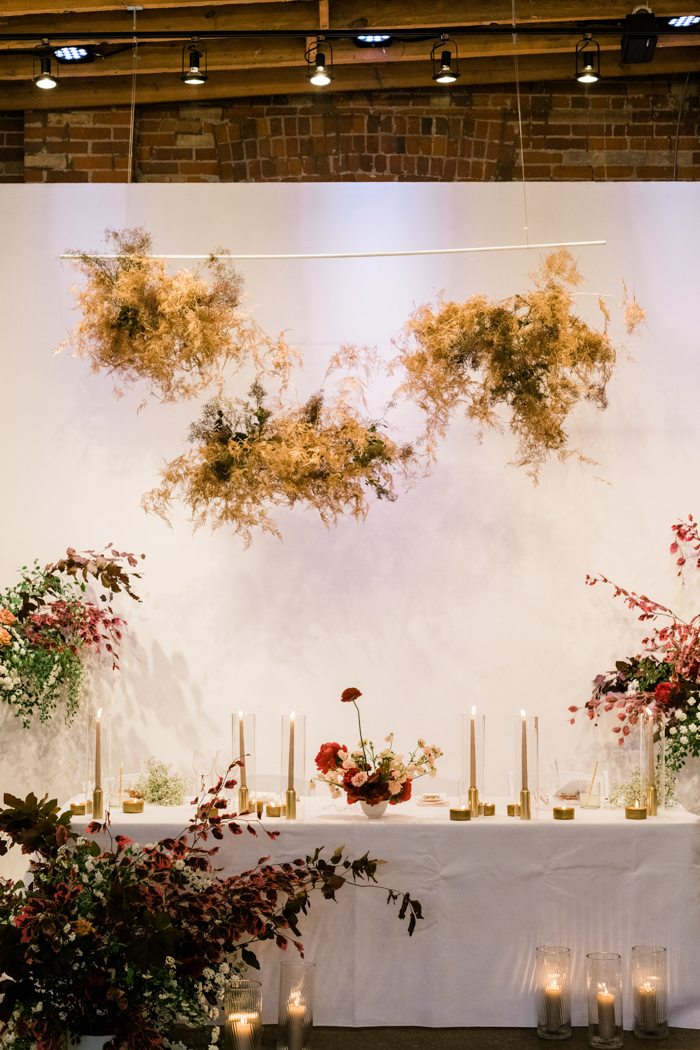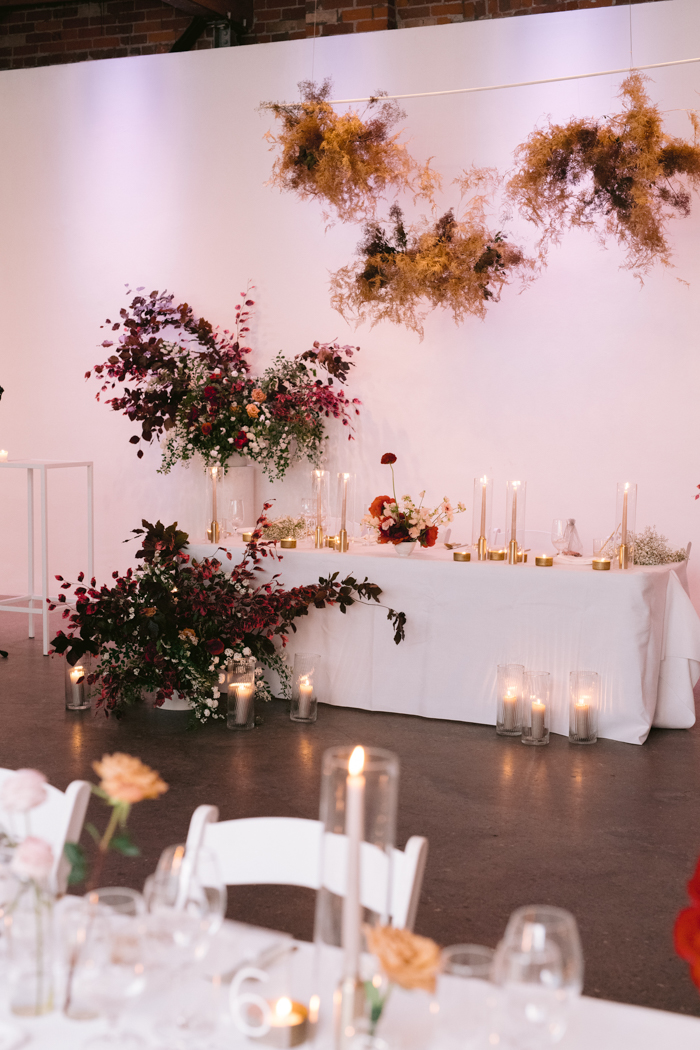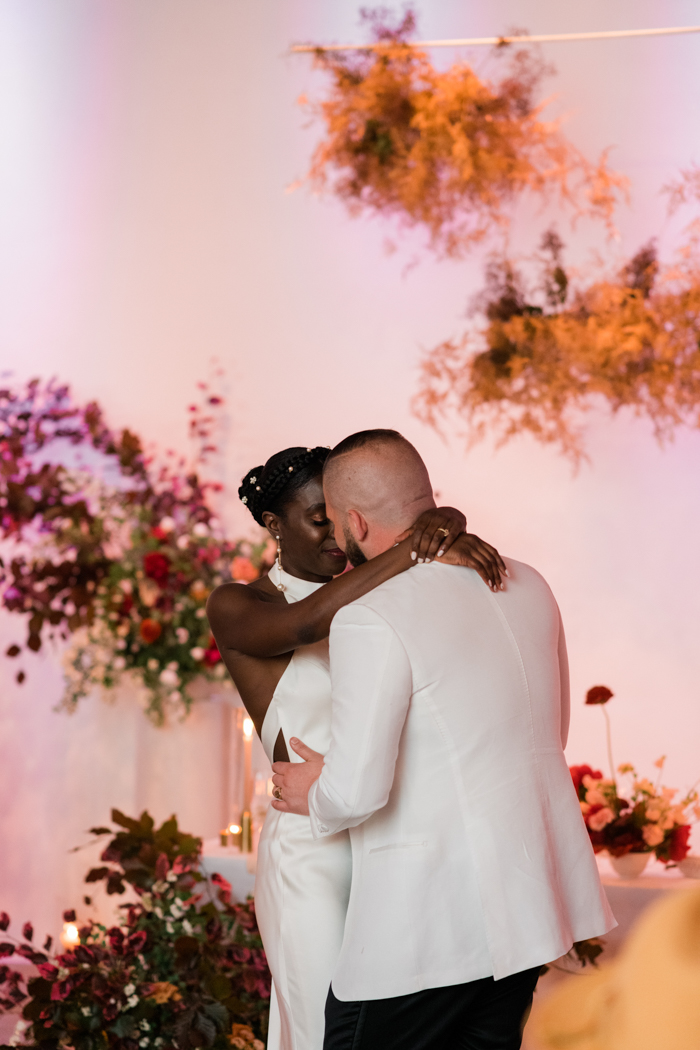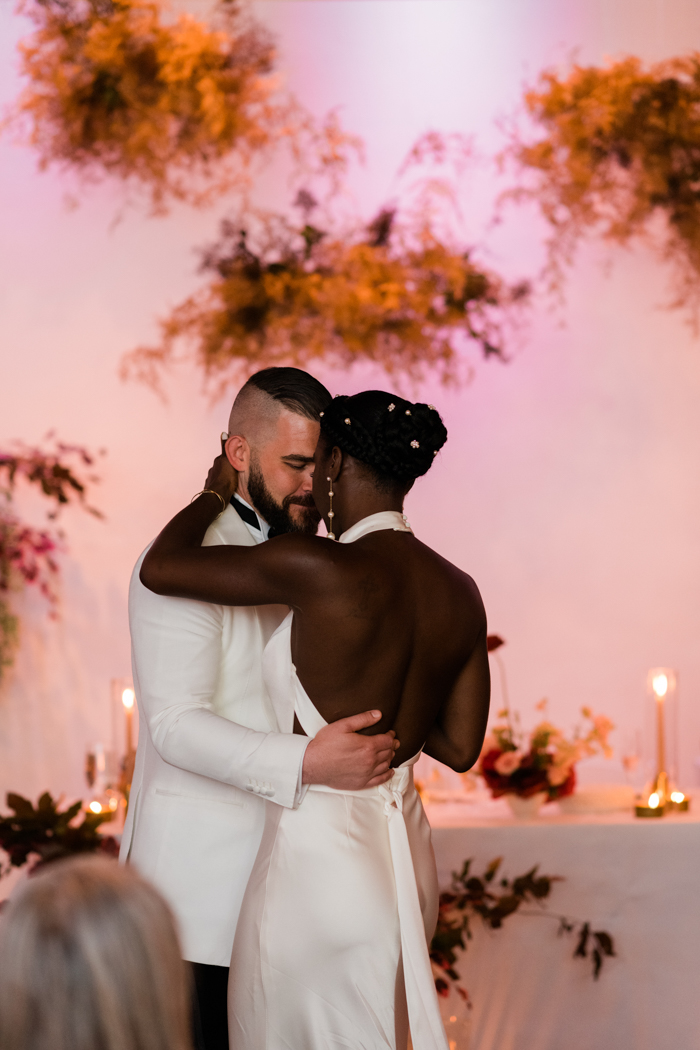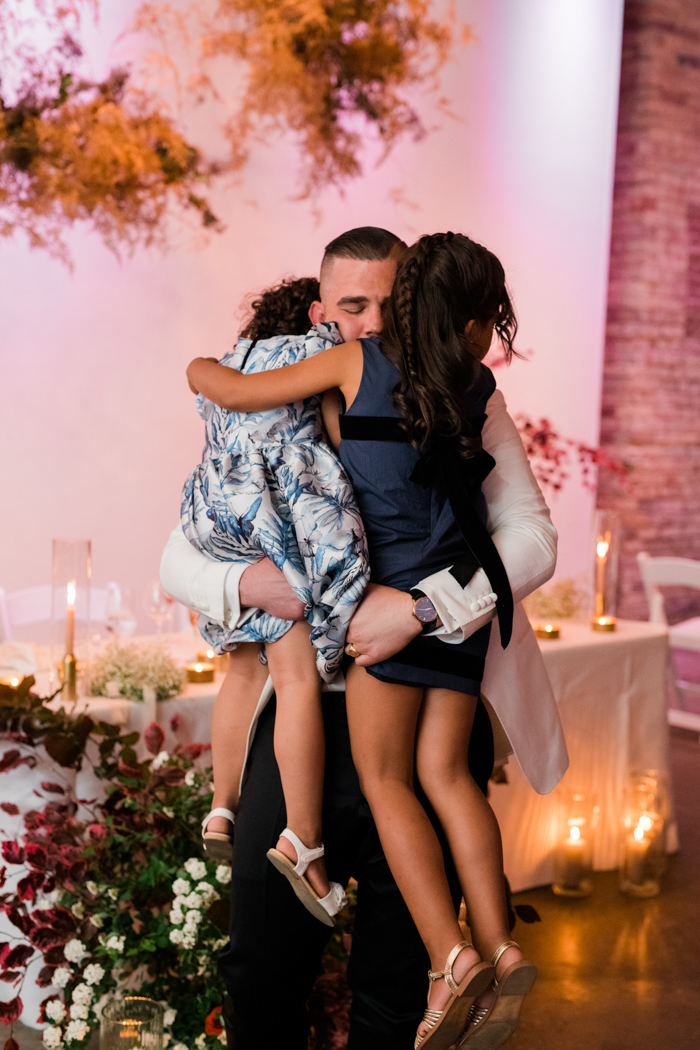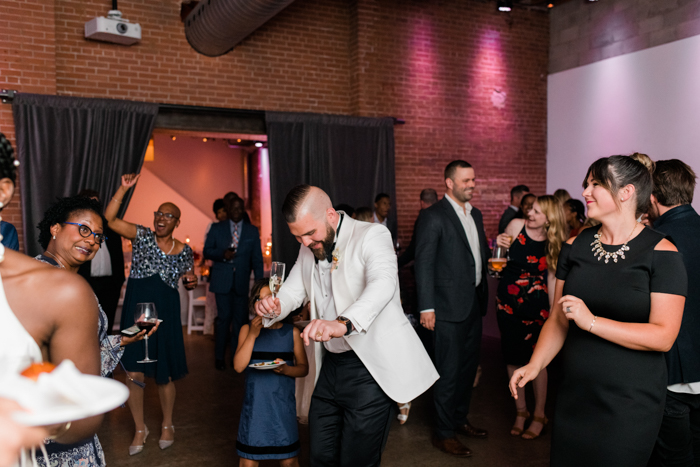 Congratulations, Kejina and Jeremy! We are lucky Junebug member Nikki Mills chose to share their wedding with us! For more of Nikki's work, be sure to check out her page in our vendor directory.