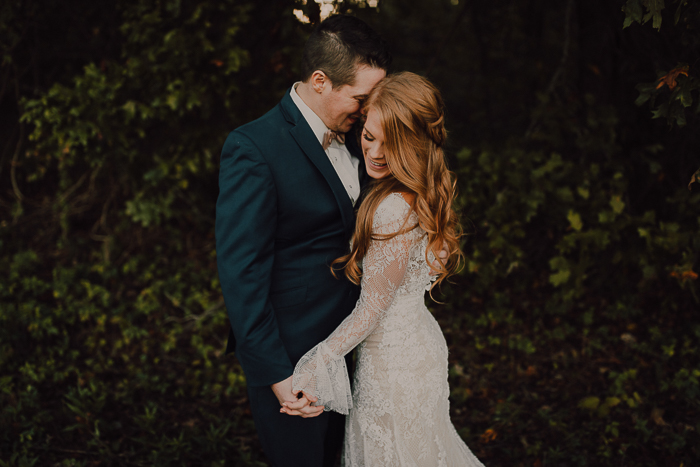 We're suckers for DIY backyard weddings, and we're head over heels in love with Katie and Seth's vintage boho backyard wedding in Jackson, Tennessee. Although the two had initially planned on a destination wedding, Katie quickly realized that her ultimate goal was to make their special day feel like home. What better way to do that than to host your wedding at your childhood home?
The bold burgundy, blue, and white bouquets created by J Kent Freeman contrasted perfectly with the neutral Show Me Your Mumu bridesmaids dresses. And we can't get enough of the DIY "love your face" neon sign and the bride's Mrs. Jones custom denim jacket. All of these personalized touches just go to show that even the smallest details can make a wedding speak to who you are as a couple. So get ready Junebabes, these photos captured by Cody and Allison Photo are totally pinnable!
The Couple:
Katie and Seth
The Wedding:
Hamilton Residence, Jackson, TN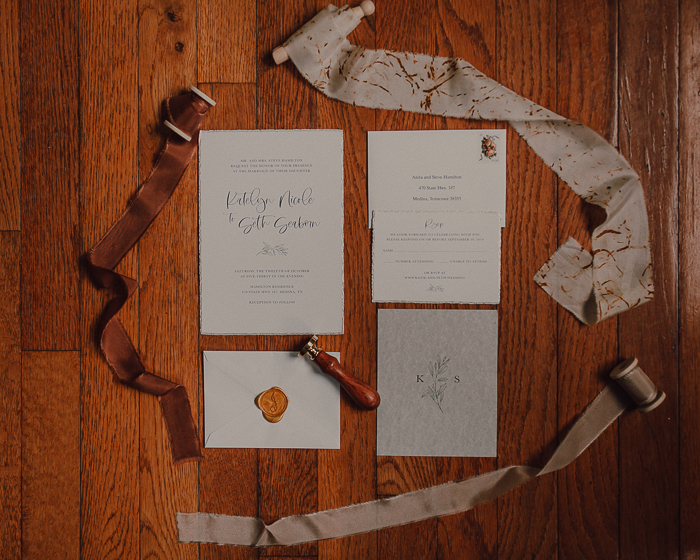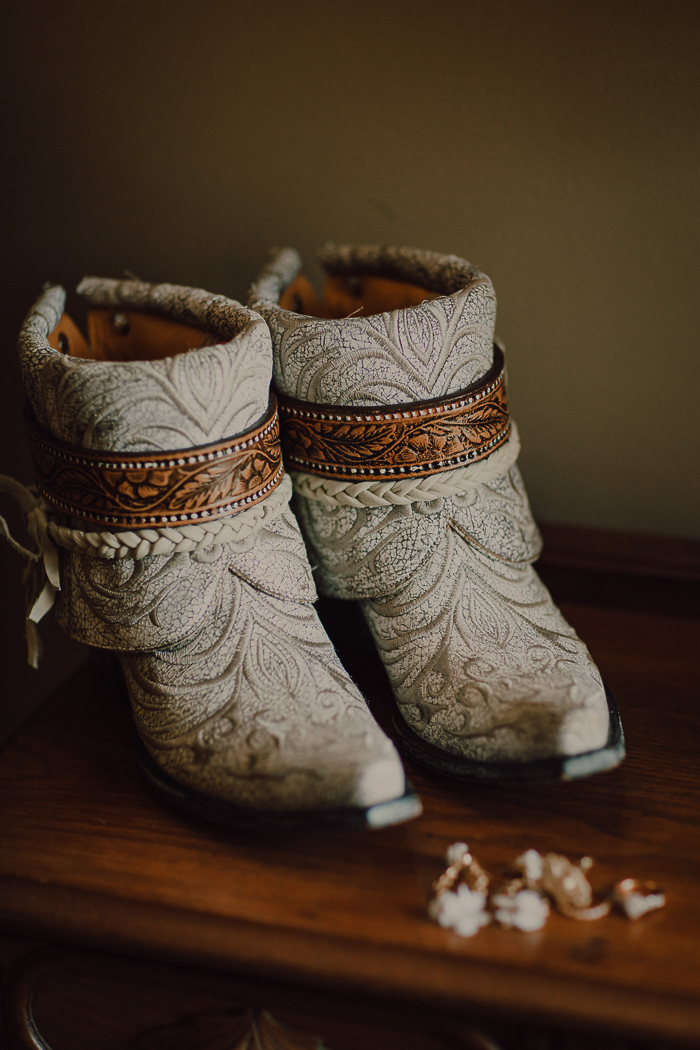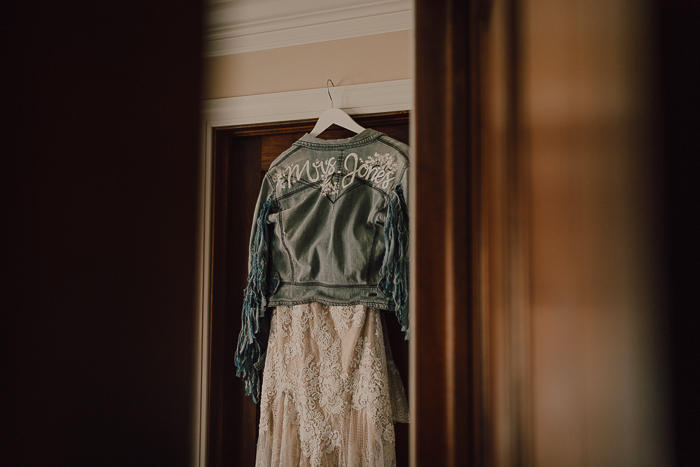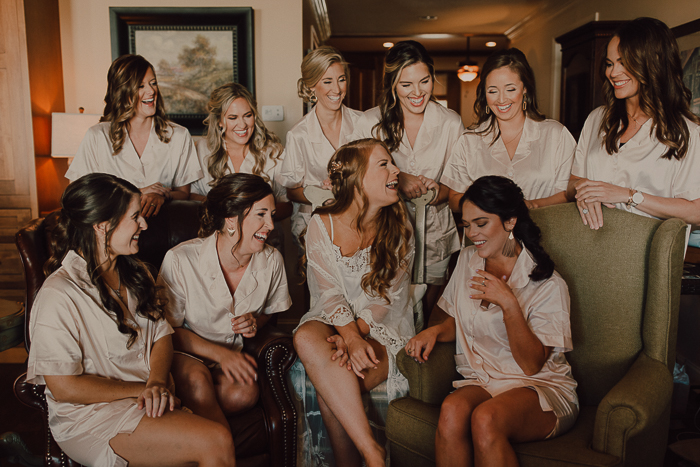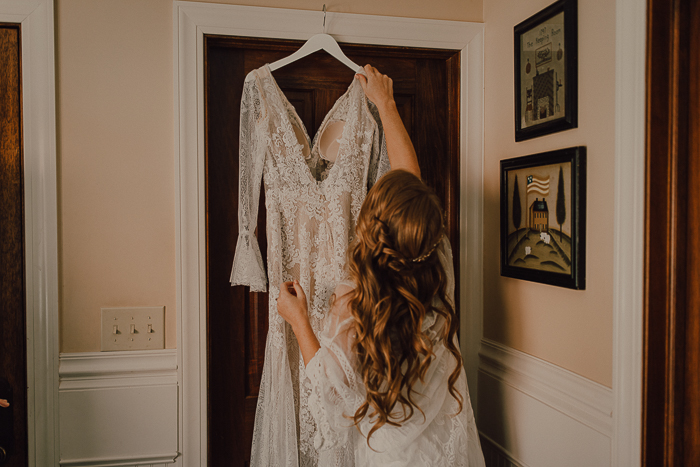 The Calla Blanche Gown
My whole inspiration for the wedding day look was a bohemian/hippie feel and look. Easily my favorite part of my dress was the unique lace, the ruffled lace on my V neckline, and a little bit of bell sleeve. But I also loved the bone-colored lining underneath the dress. I wore my mother's diamond necklace that my dad gave her and my grandmother's gold ring. I also loved my earrings and hairpiece that had touches of rose gold and white flowers. The rose gold tied in with my wedding ring and band. It's hard to choose one favorite.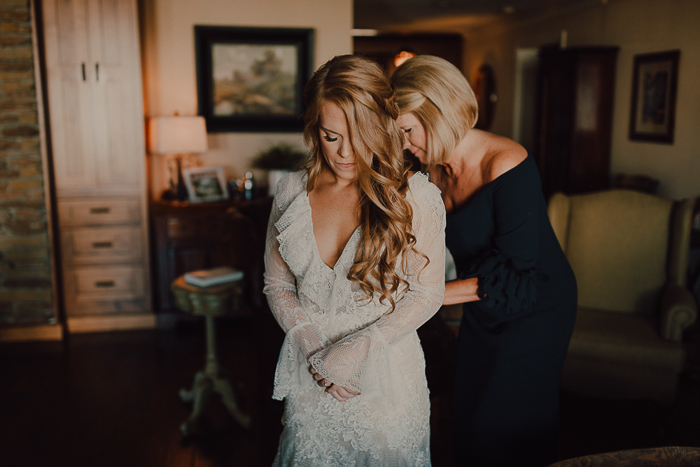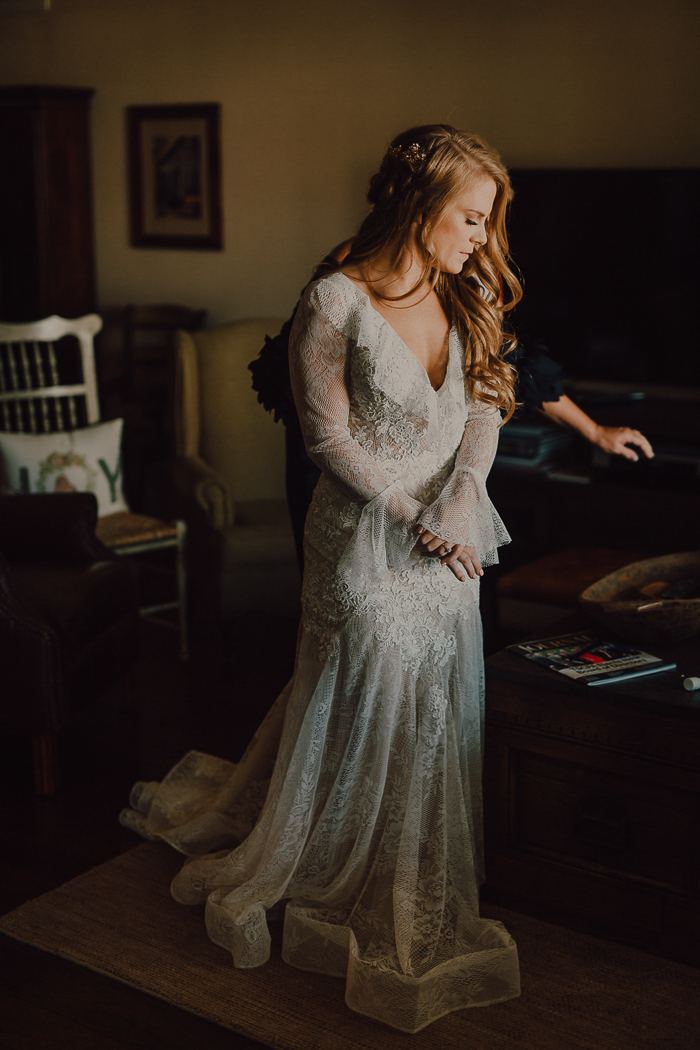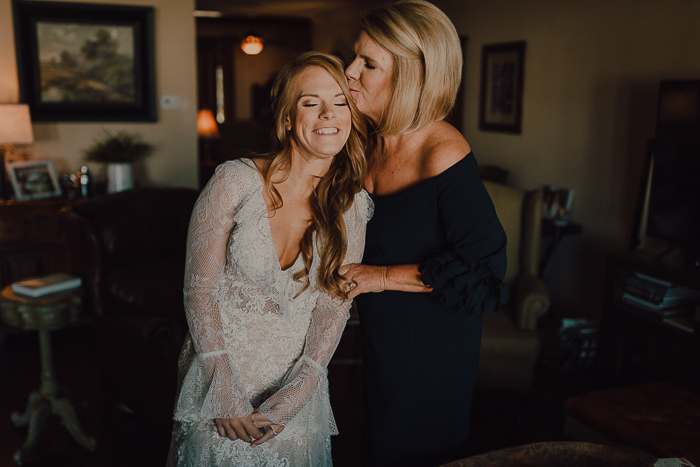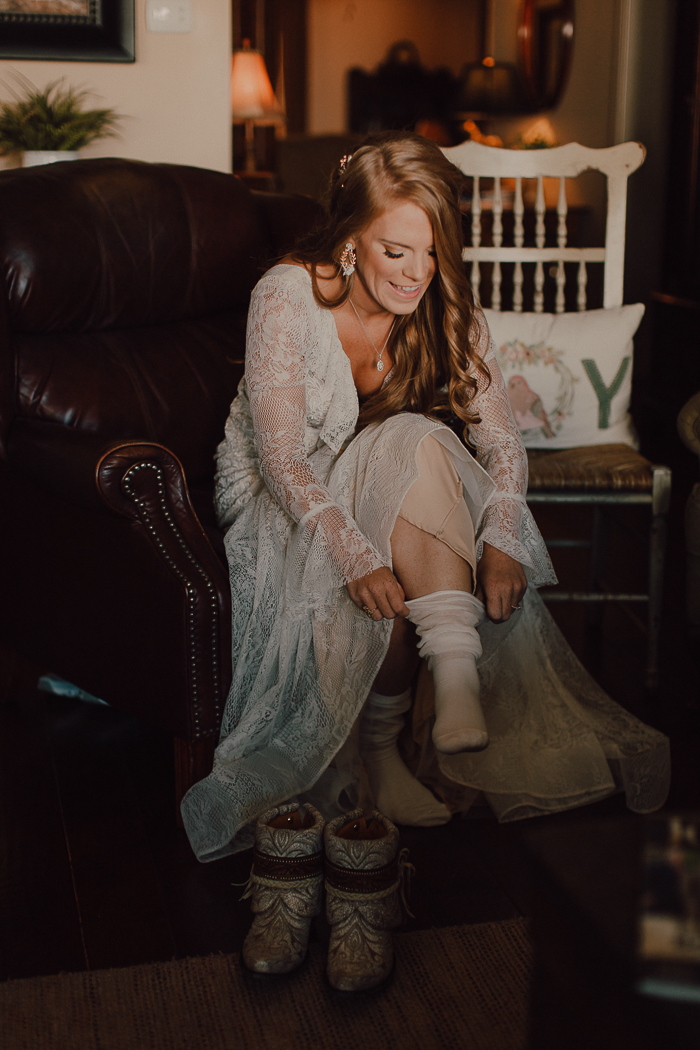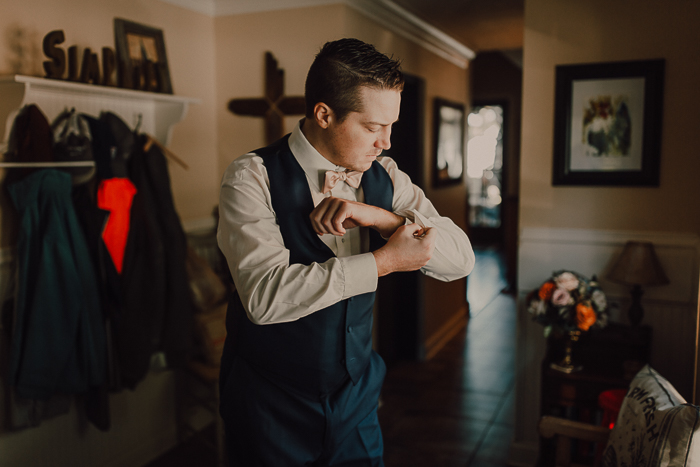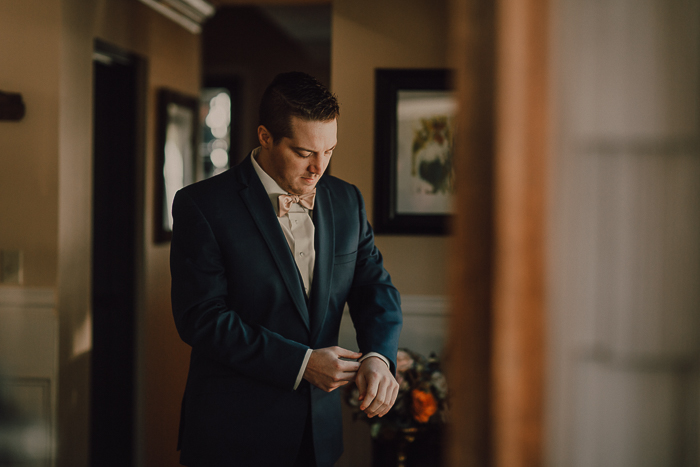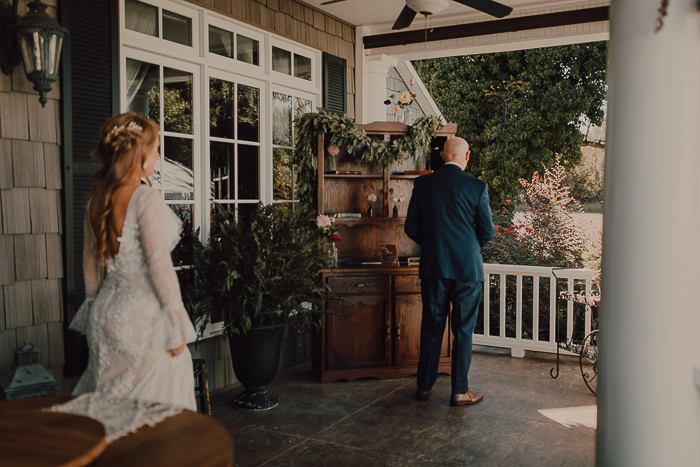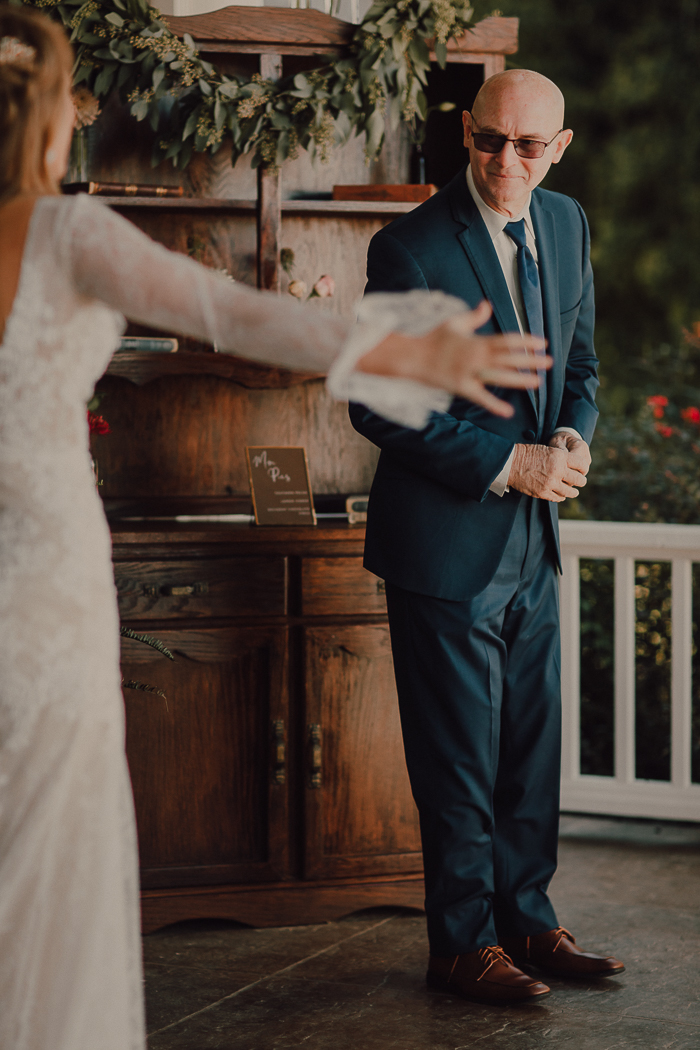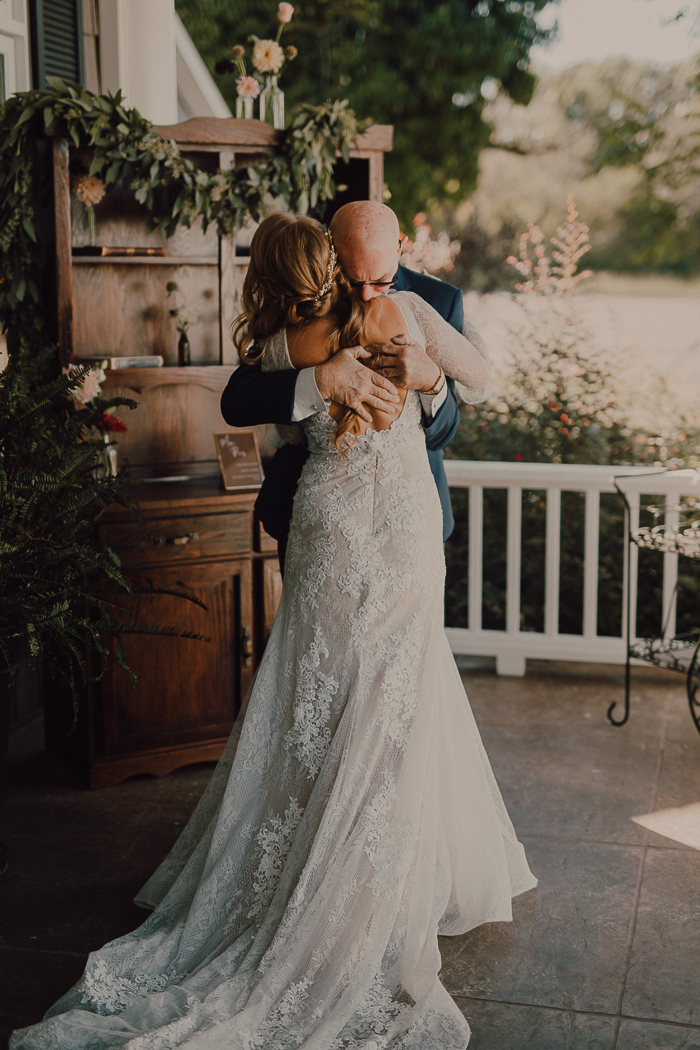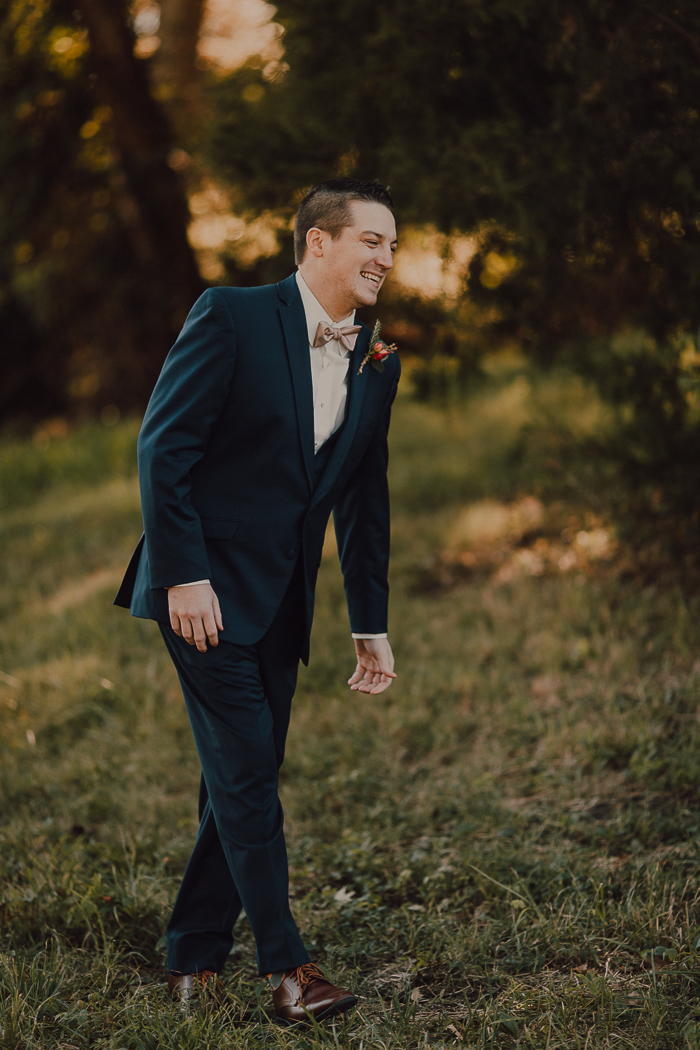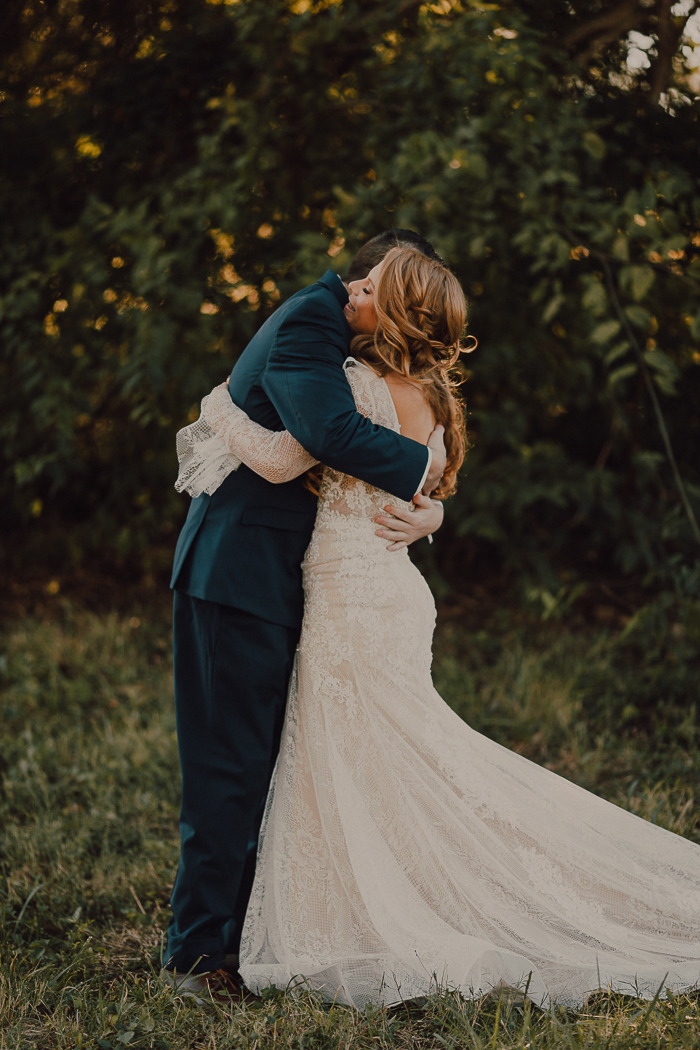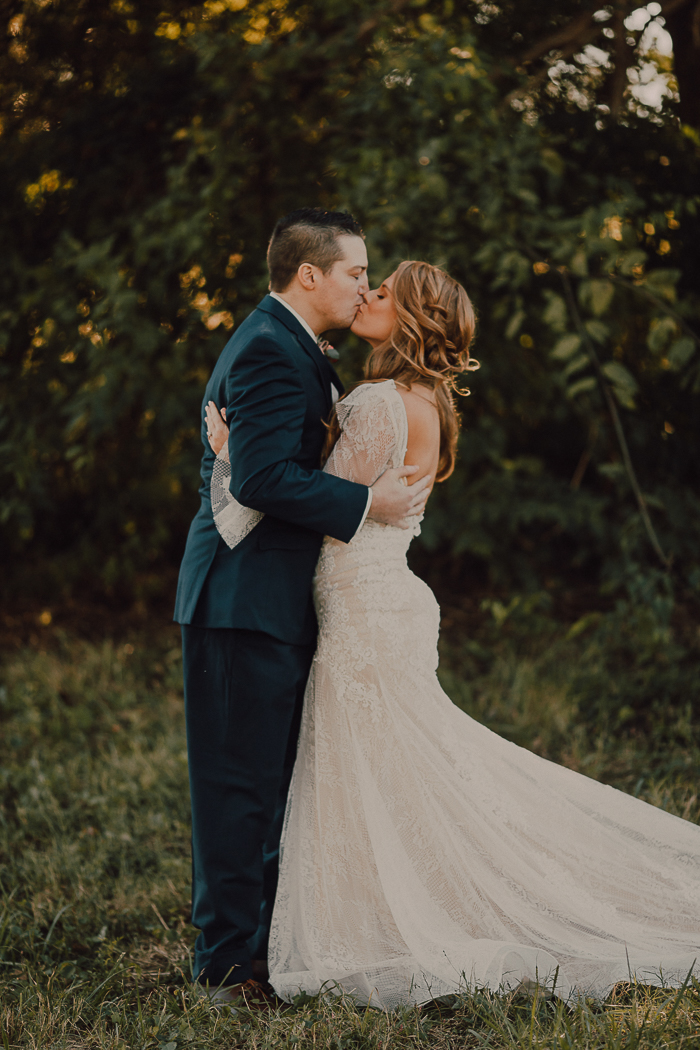 Why a Boho Backyard Wedding
When it came to picking a venue, we were first looking at a destination wedding but I kept coming back to the idea of home. I had grown up on my parent's farm and it's one of my favorite places—my husband loves it too. That's when I knew that we had to have it at their house and in the fall—my favorite season.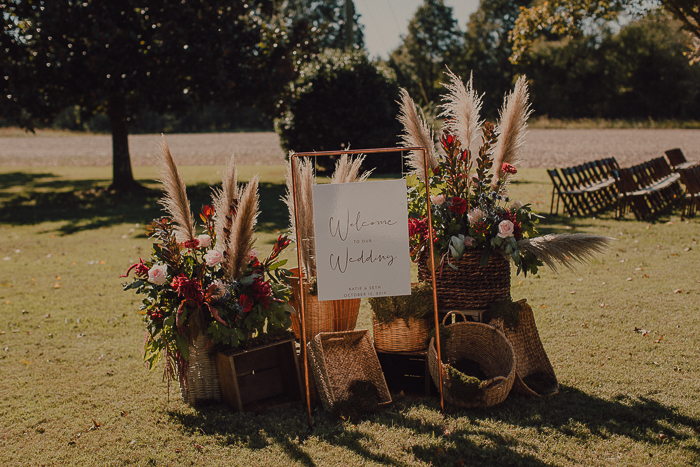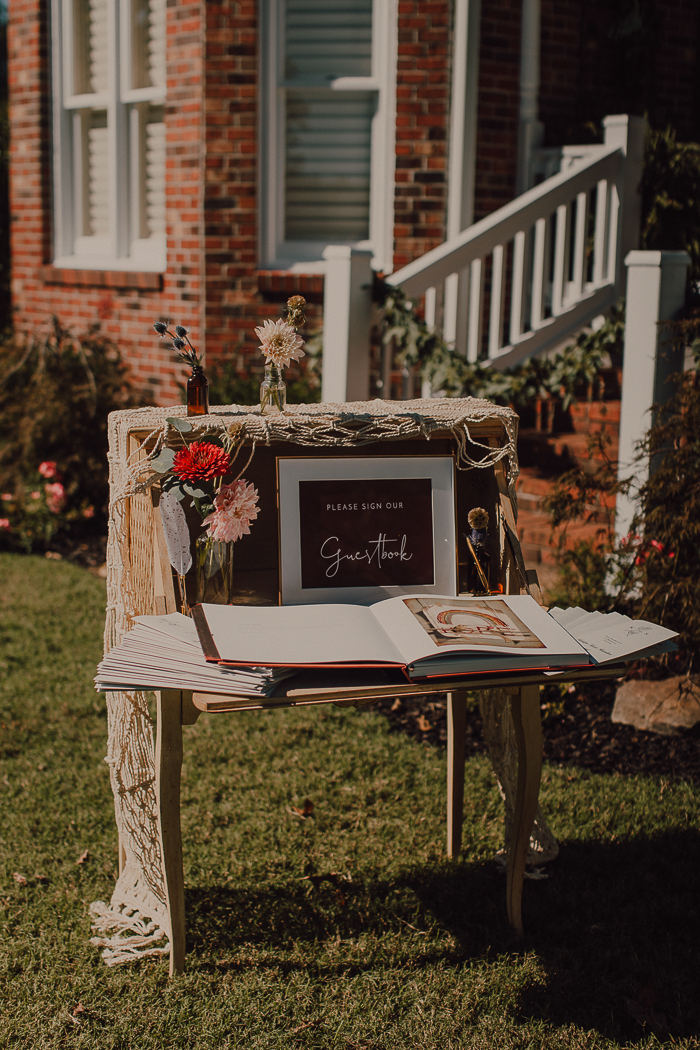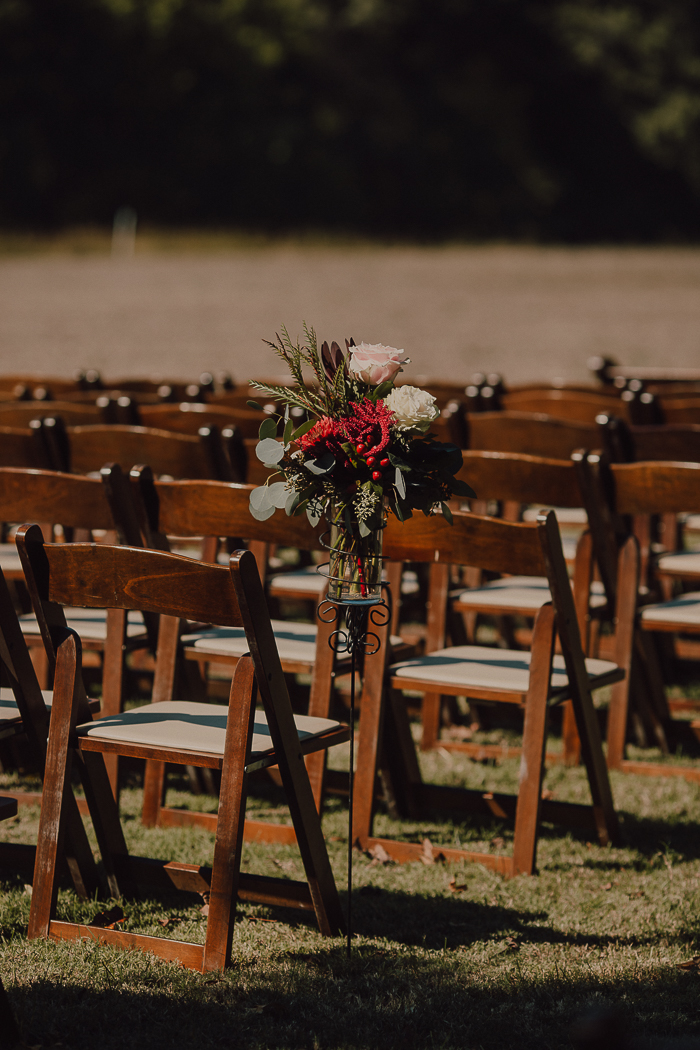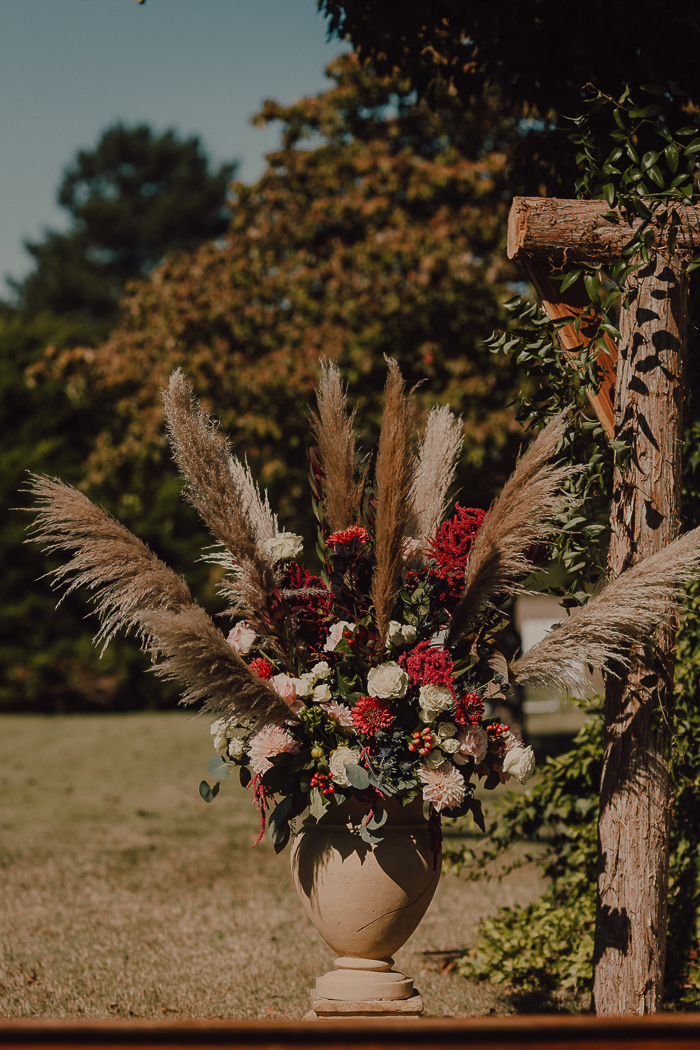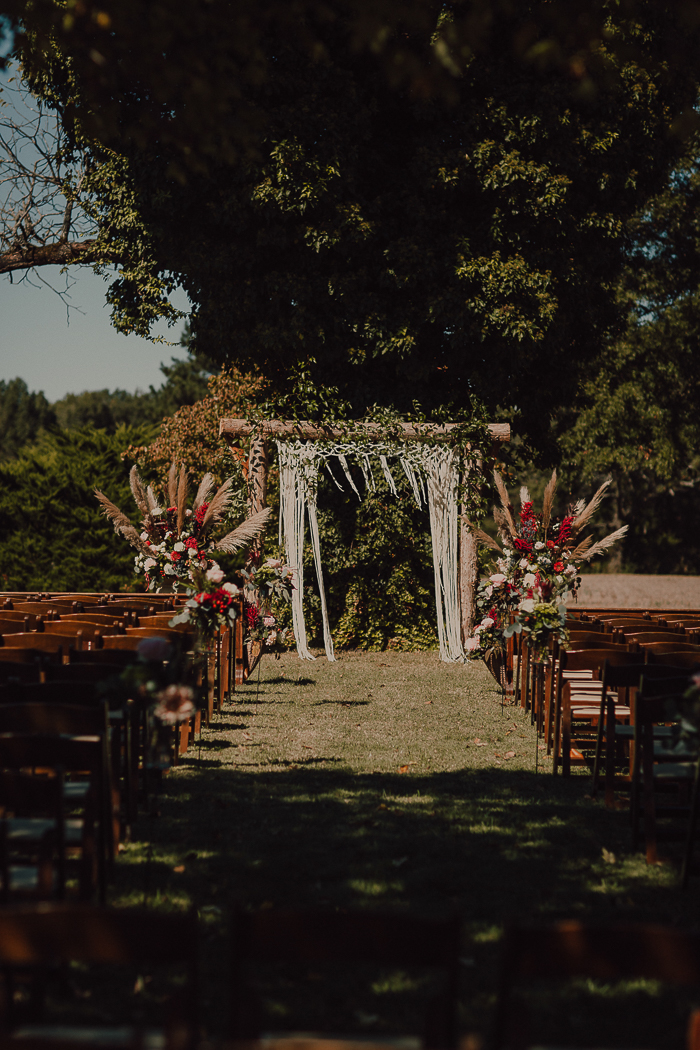 The Bride's Most Memorable Moment
A very special moment was having my dad walk me down the aisle. The year I was born, he was diagnosed with Multiple Sclerosis. One of the questions he asked his doctor then was, "Will I be able to walk my daughter down the aisle?" Thirty years later, there he was, walking me down the aisle in the same place that we played and made memories growing up.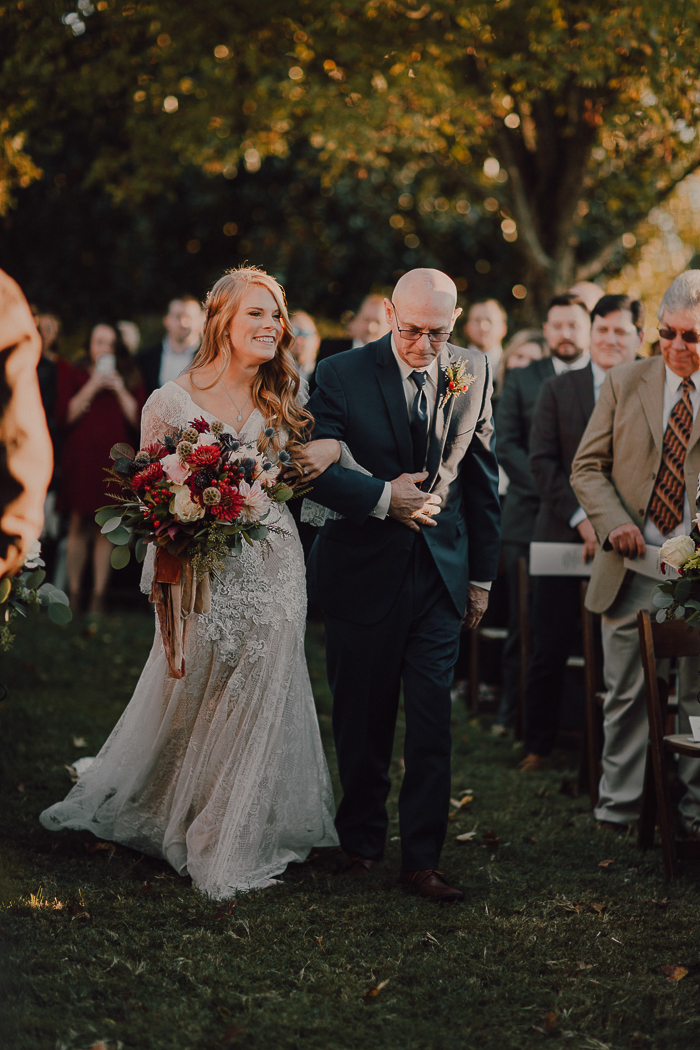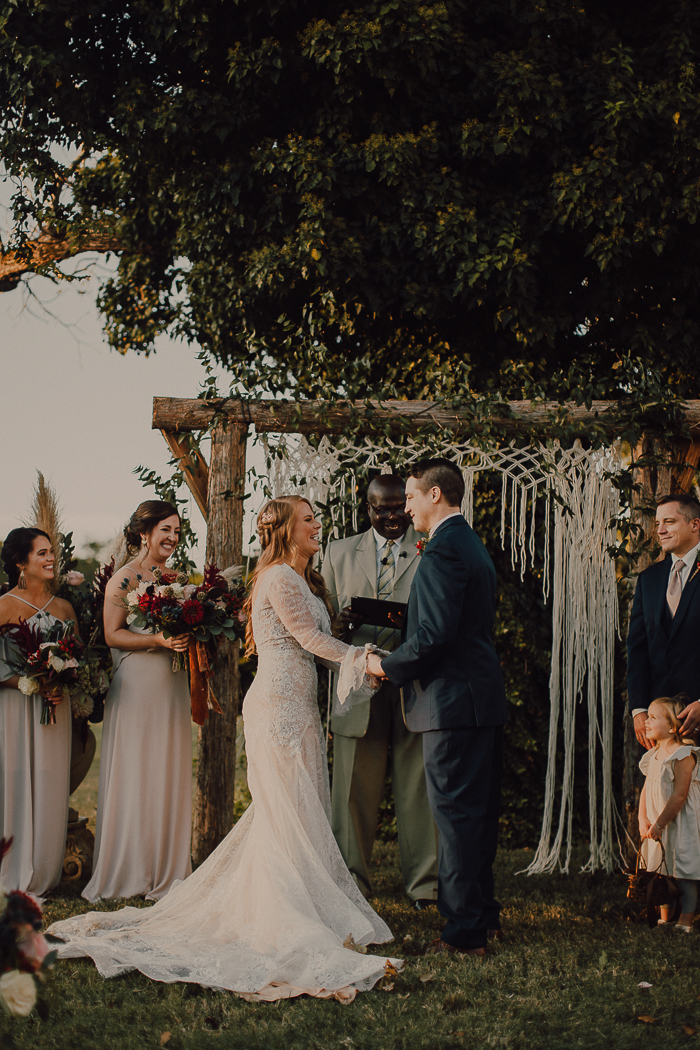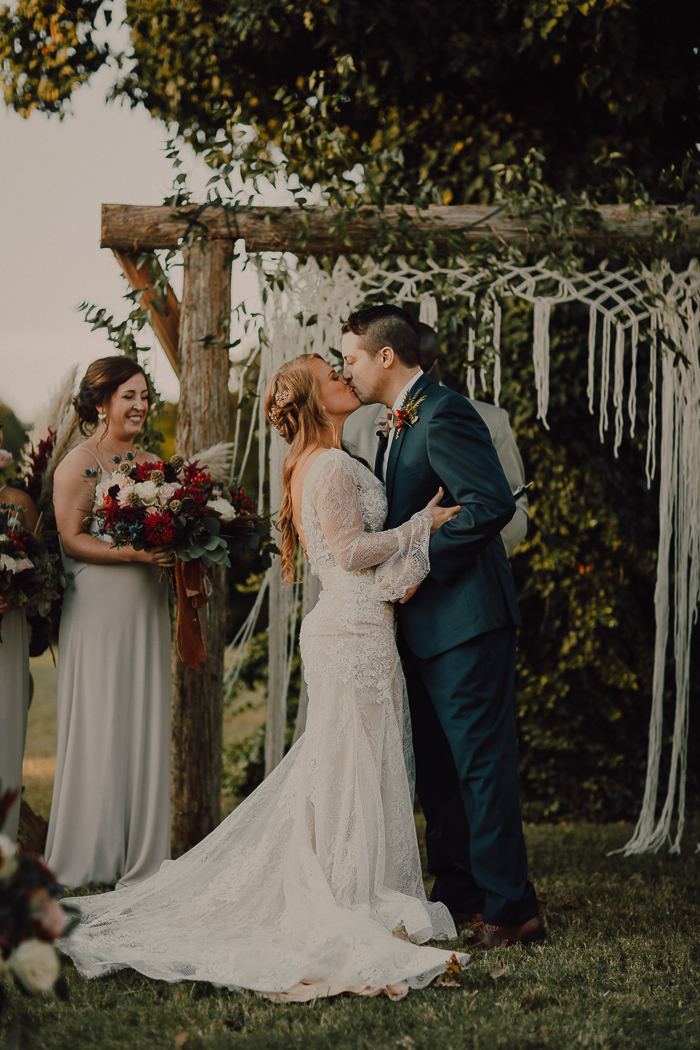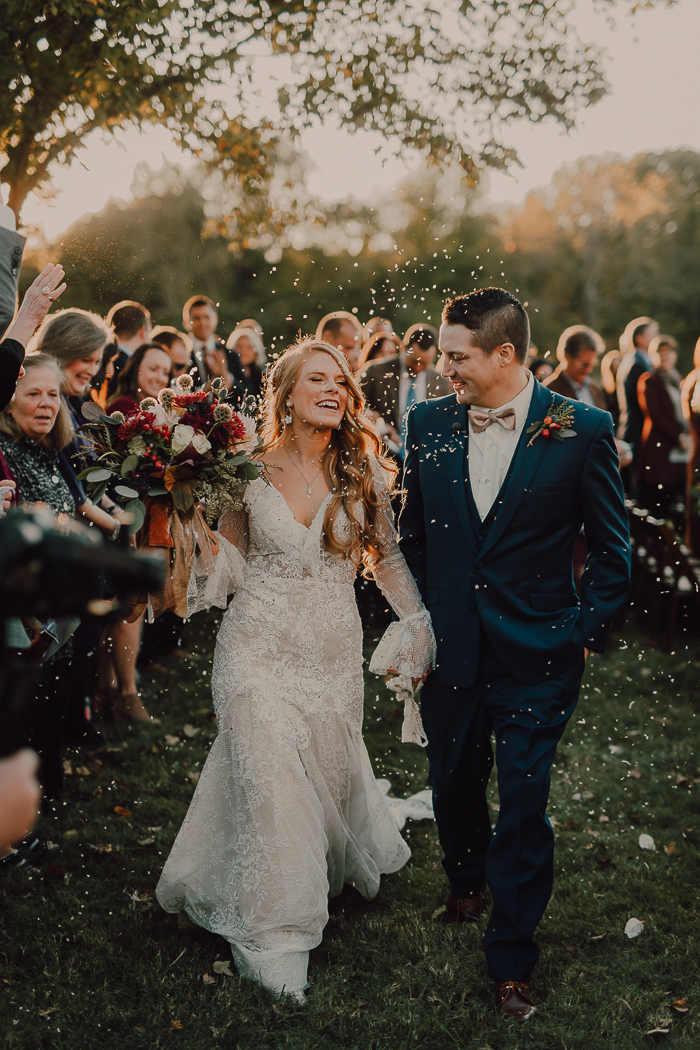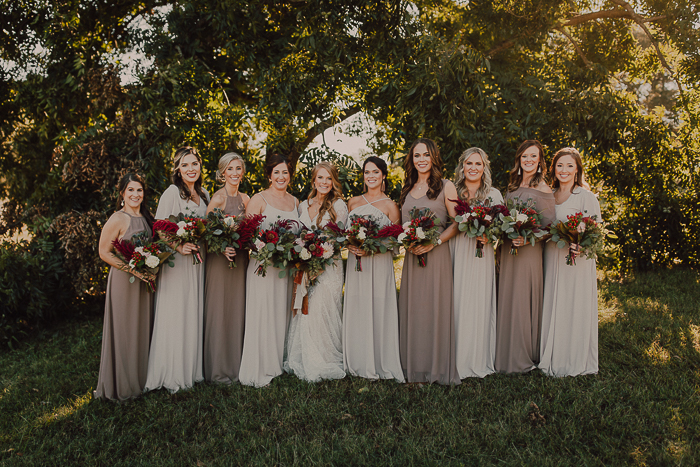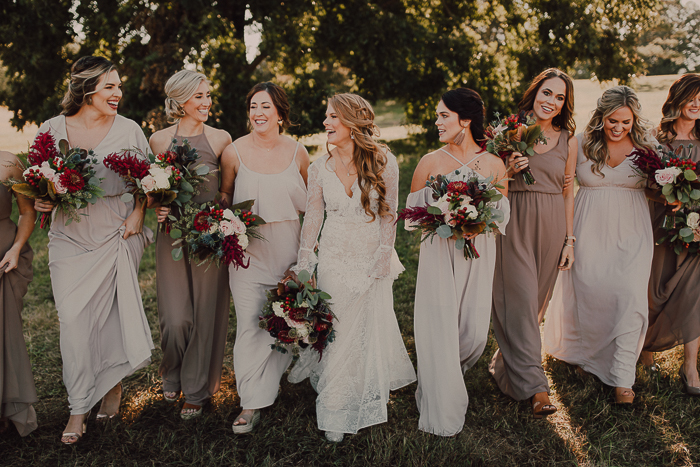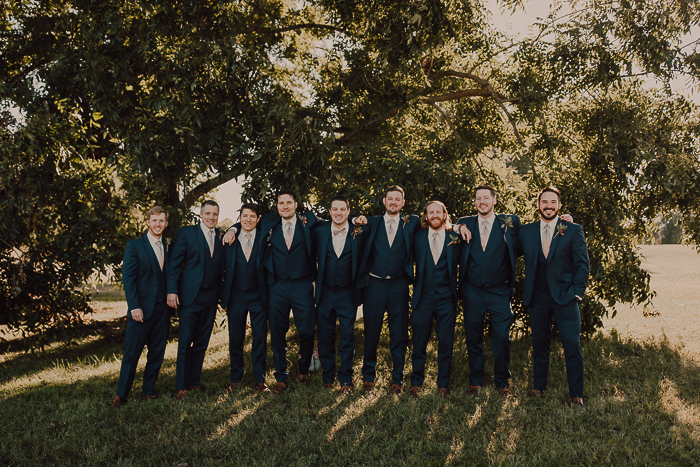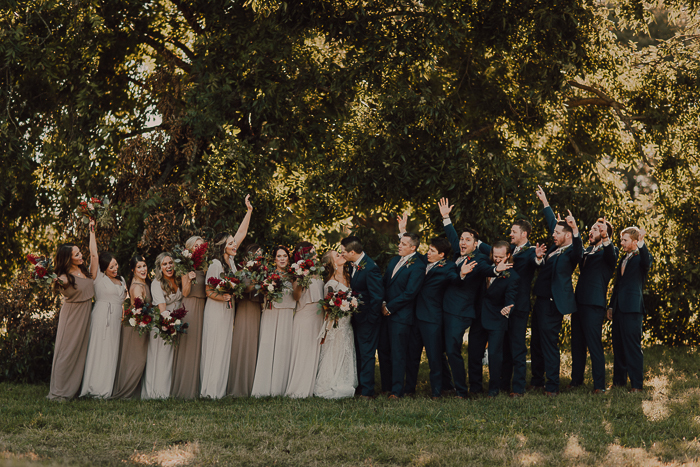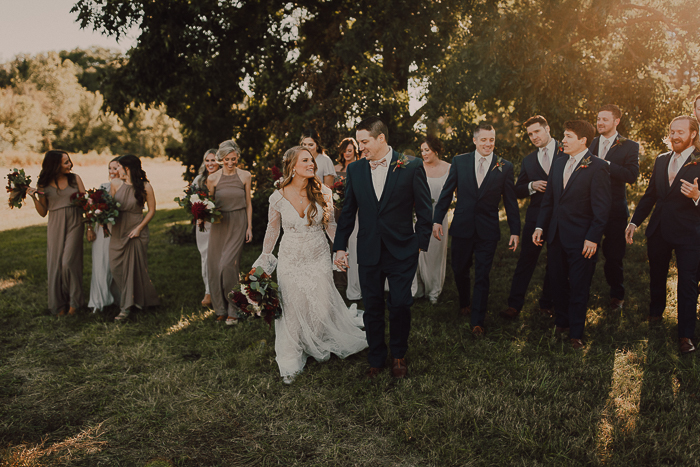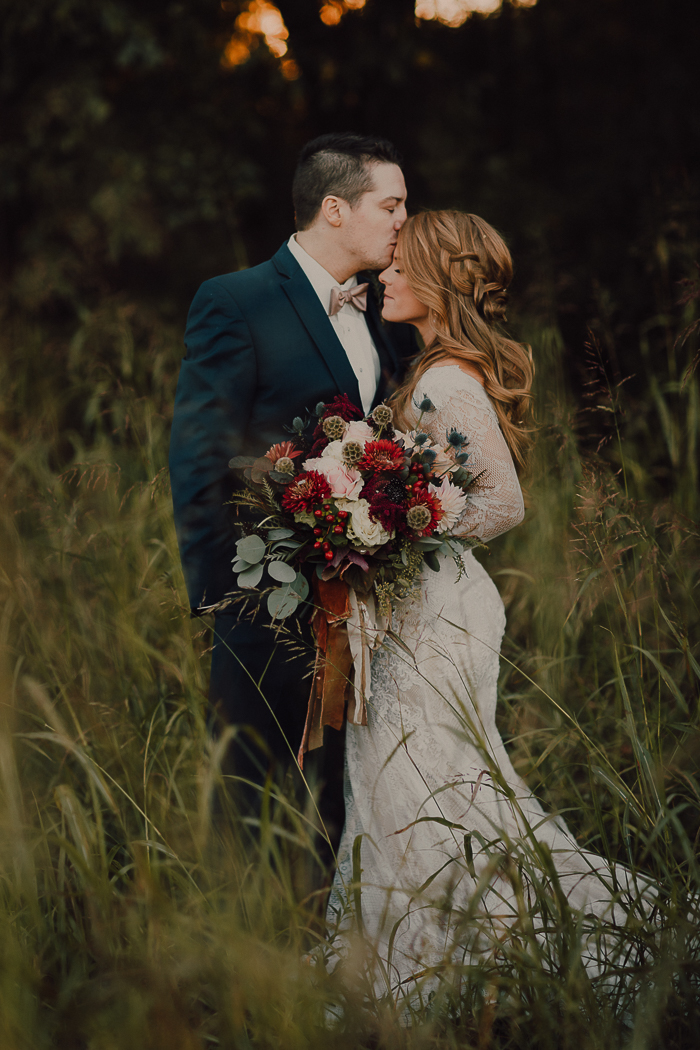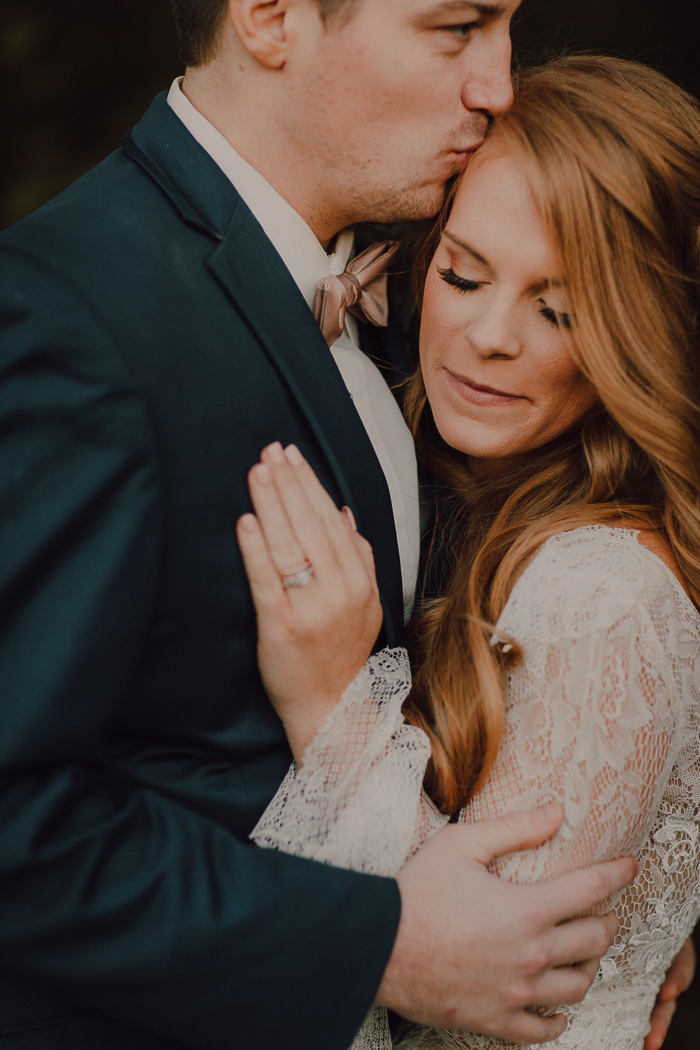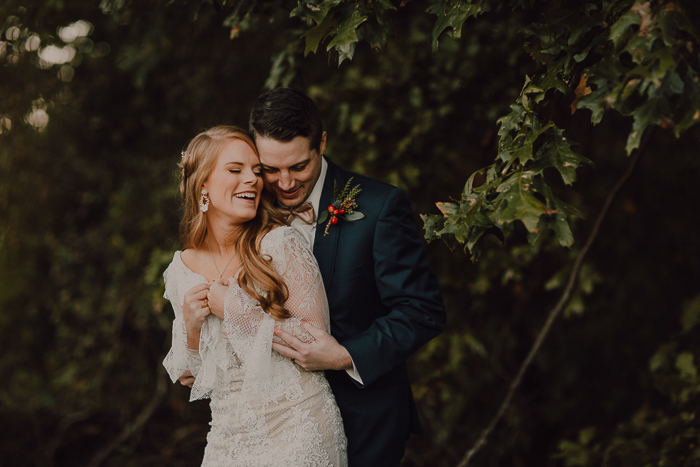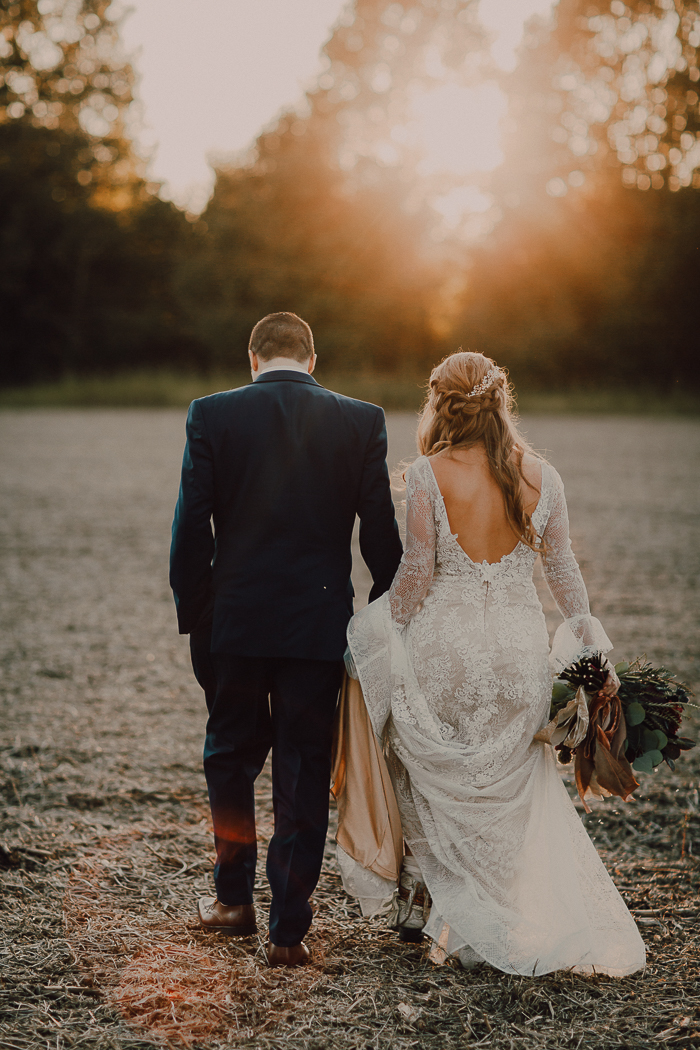 Supporting Local Vendors
We had our local coffee shop come out to host a coffee bar. It was important to me to incorporate as many people and vendors as we could from our town. Our's is a smaller town with a tight-knit community that means so much to us. Rather than giving out favors, we had customized cups at the coffee bar with our wedding logo for guests to take home.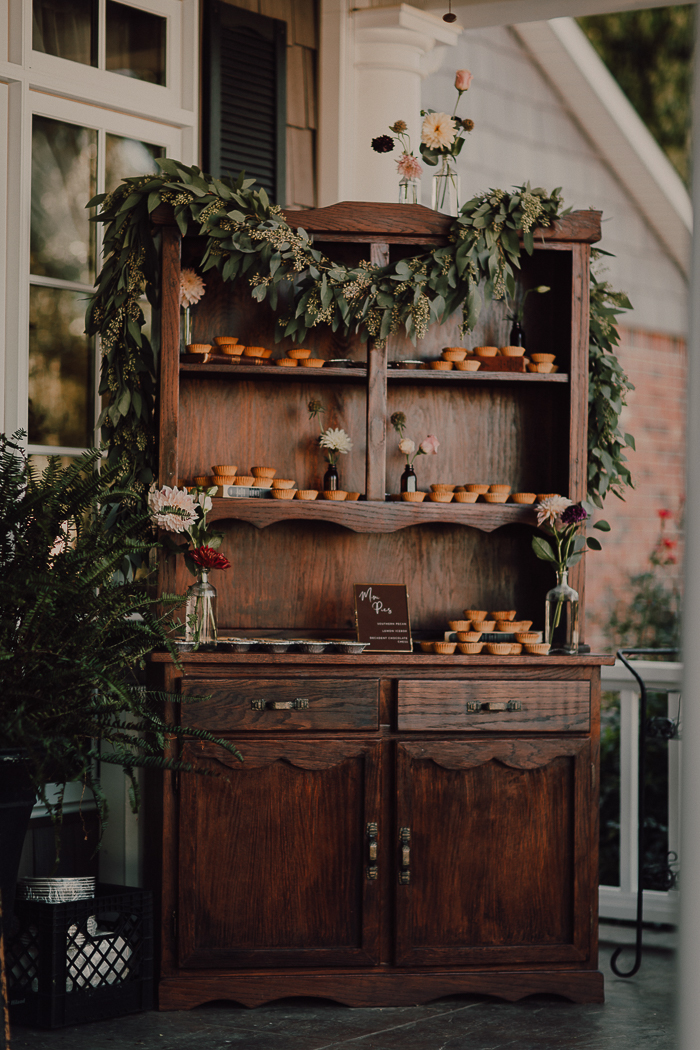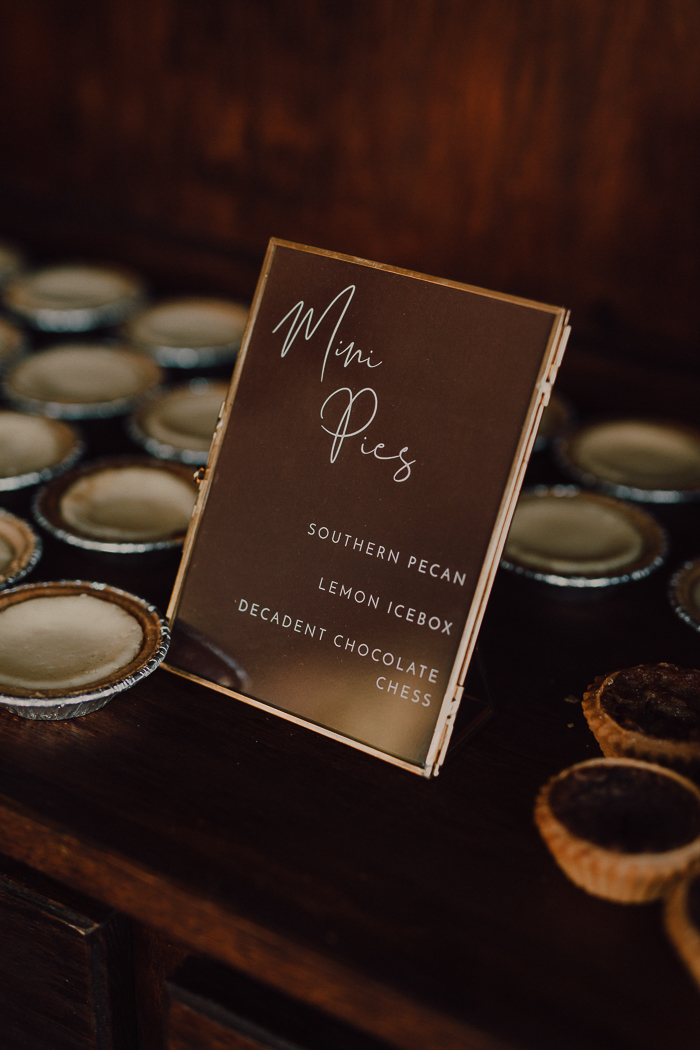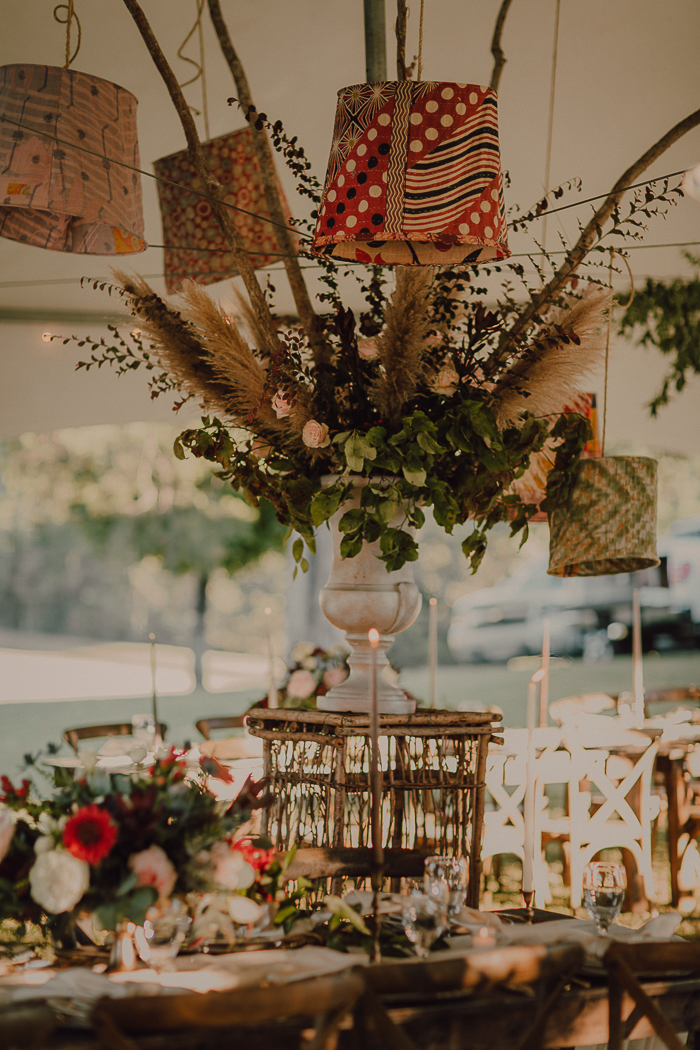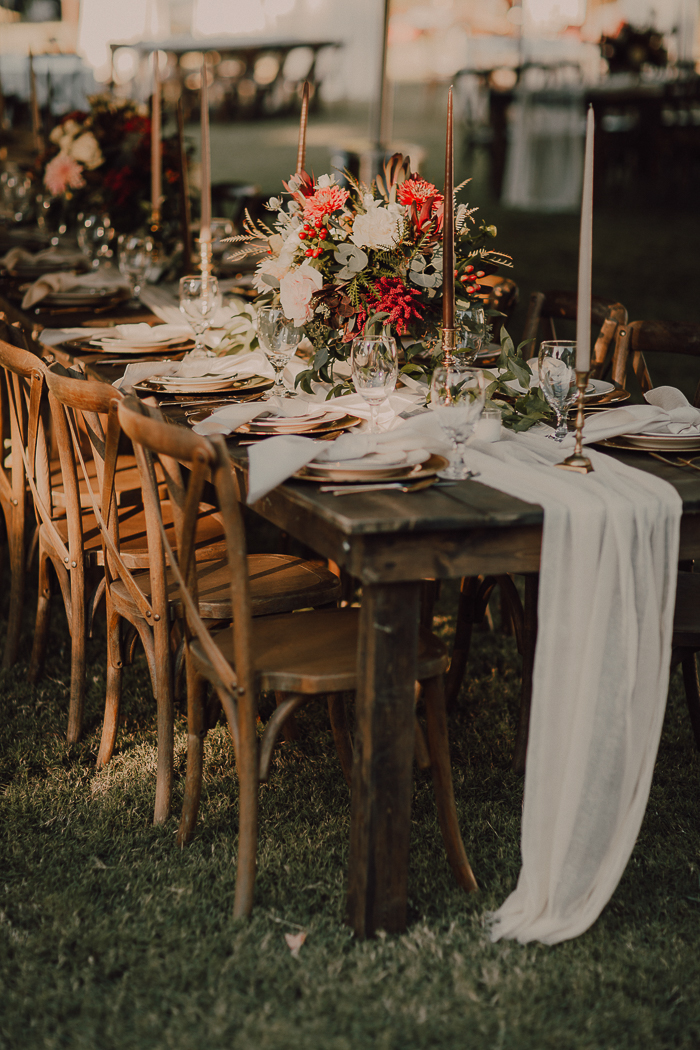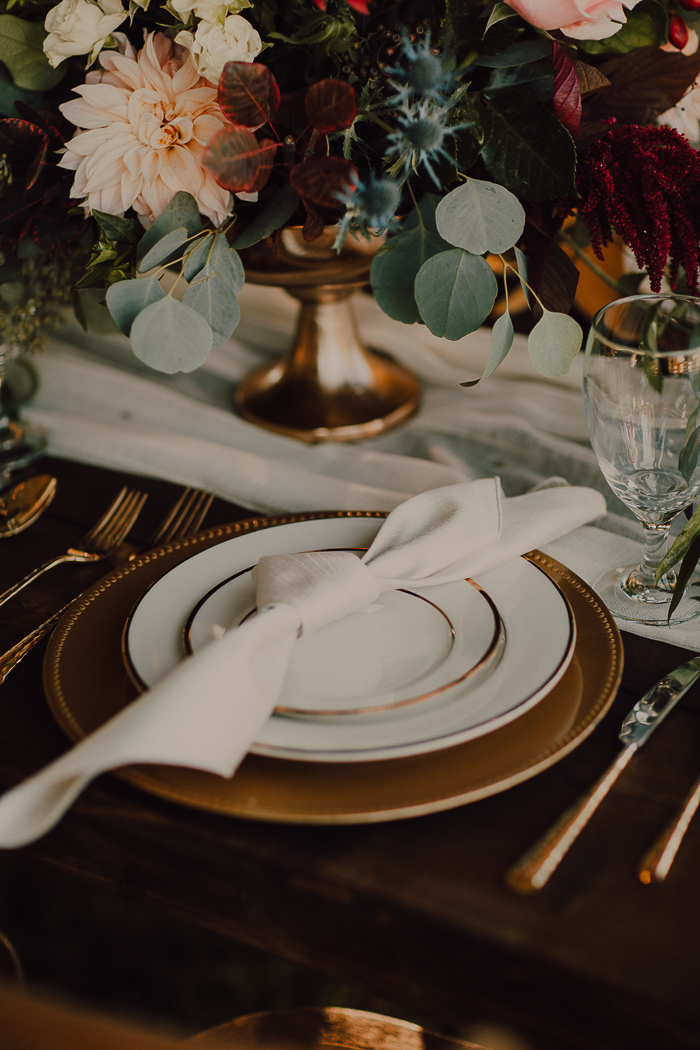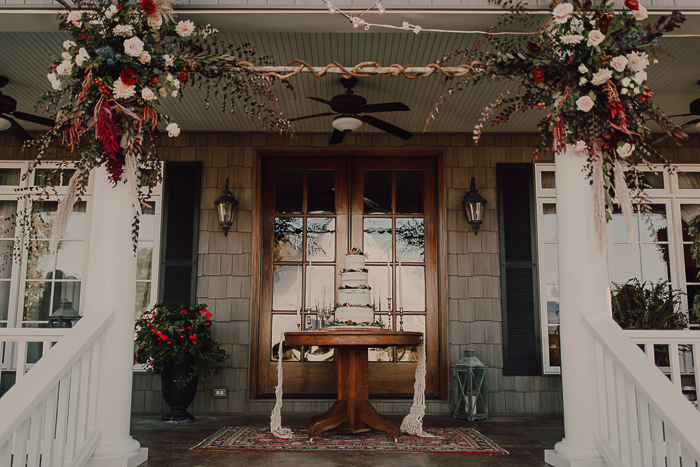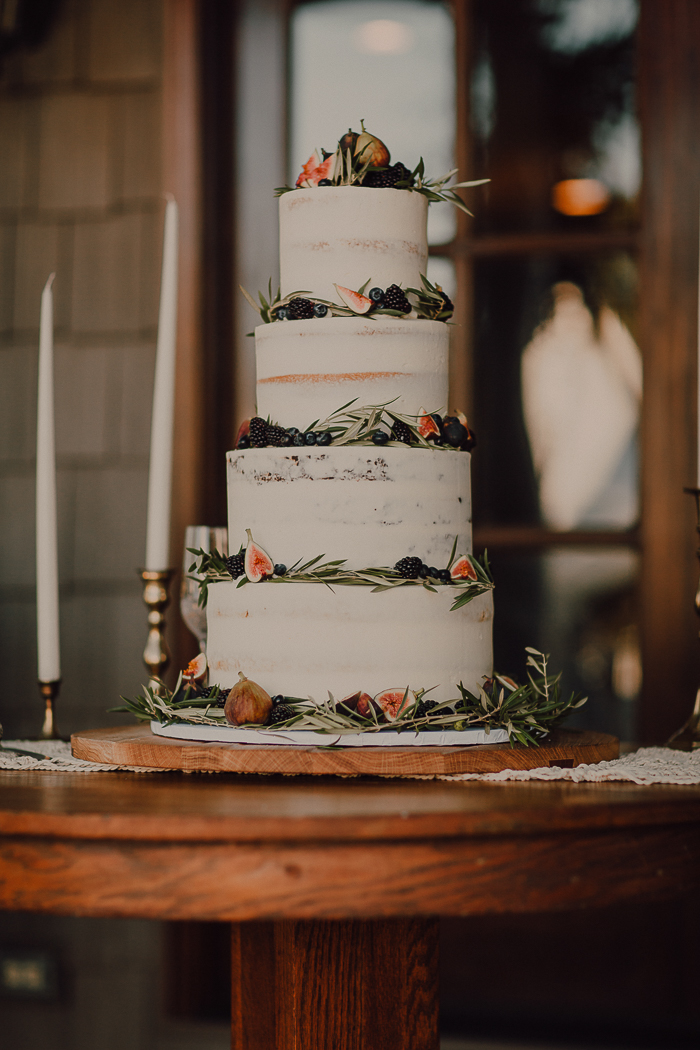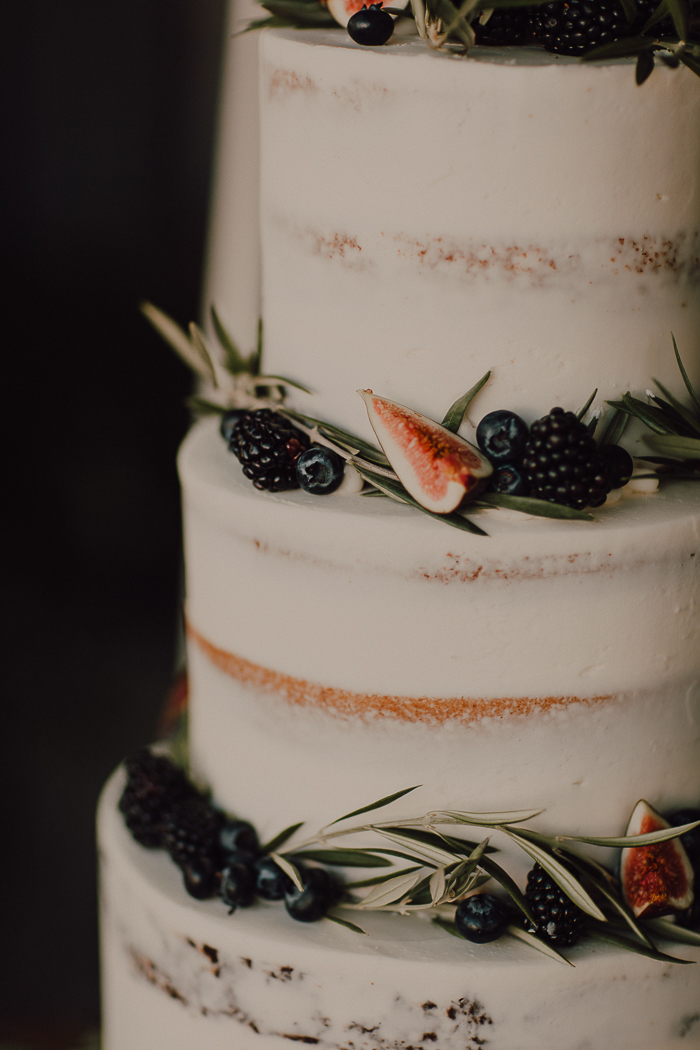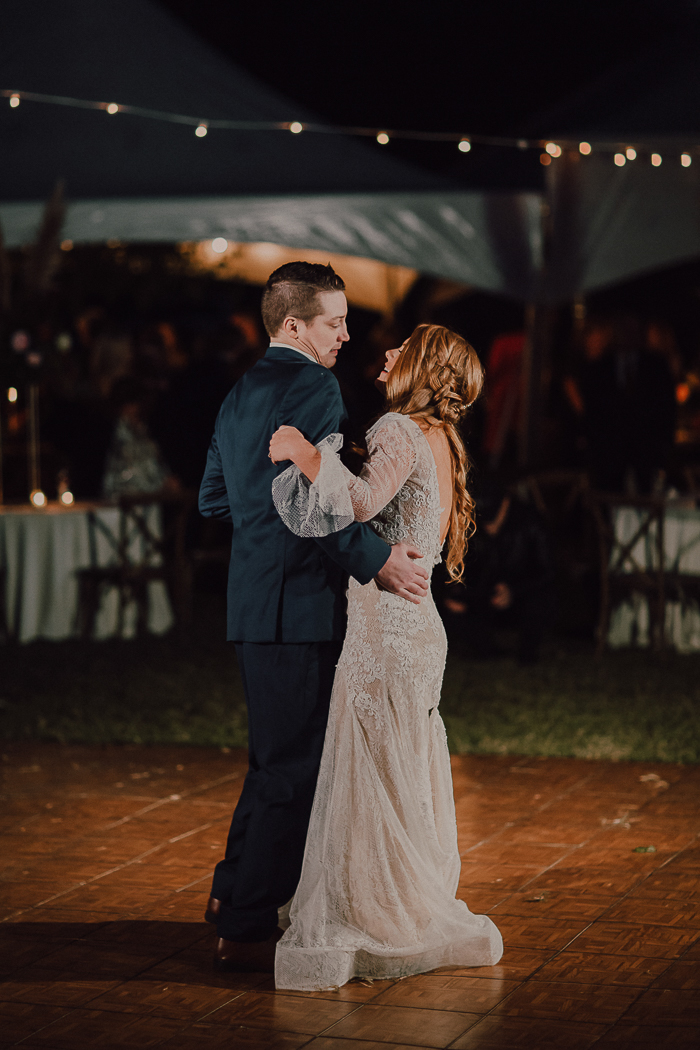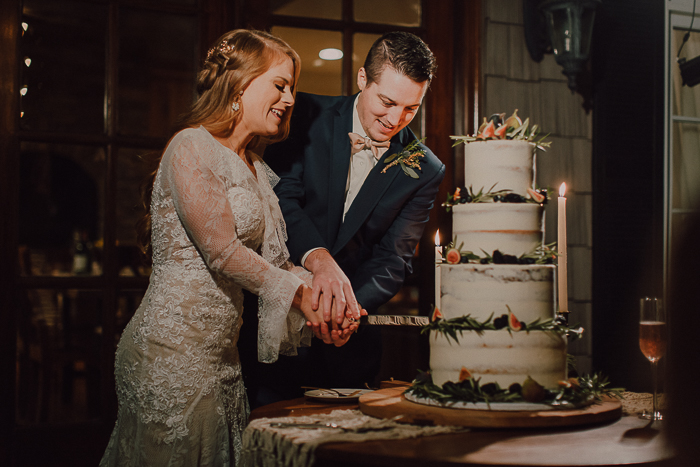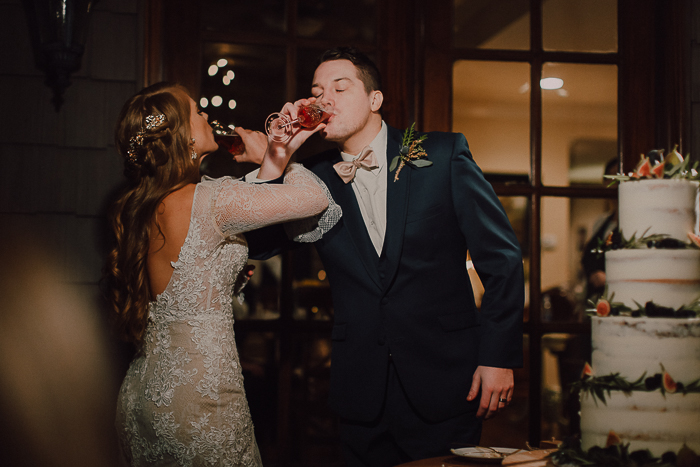 Wedding DIY Projects
My dad custom made a 14ft table as the food table and made our altar out of cedarwood. I created our "welcome" sign stand from copper PVC pipe. I also created a 5x6ft circle ring out of plastic PVC that I spray painted gold. It was lined with flowers on one side and had a neon sign hanging from it that said, "Love Your Face." We used it as a photo-op area at the reception. We also refurbished one of my parent's old dressers to hold our mini pies.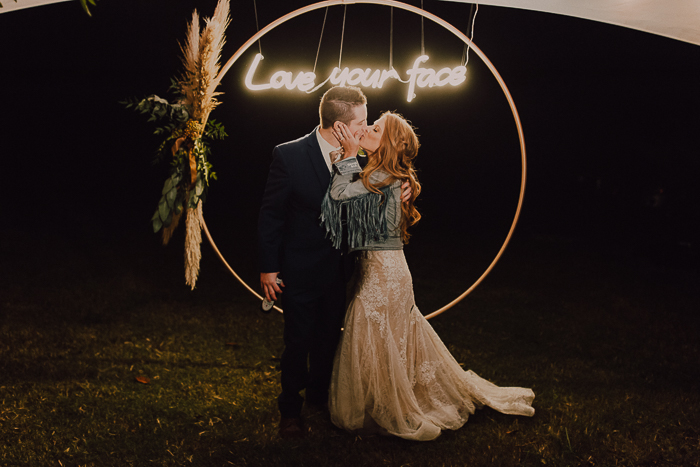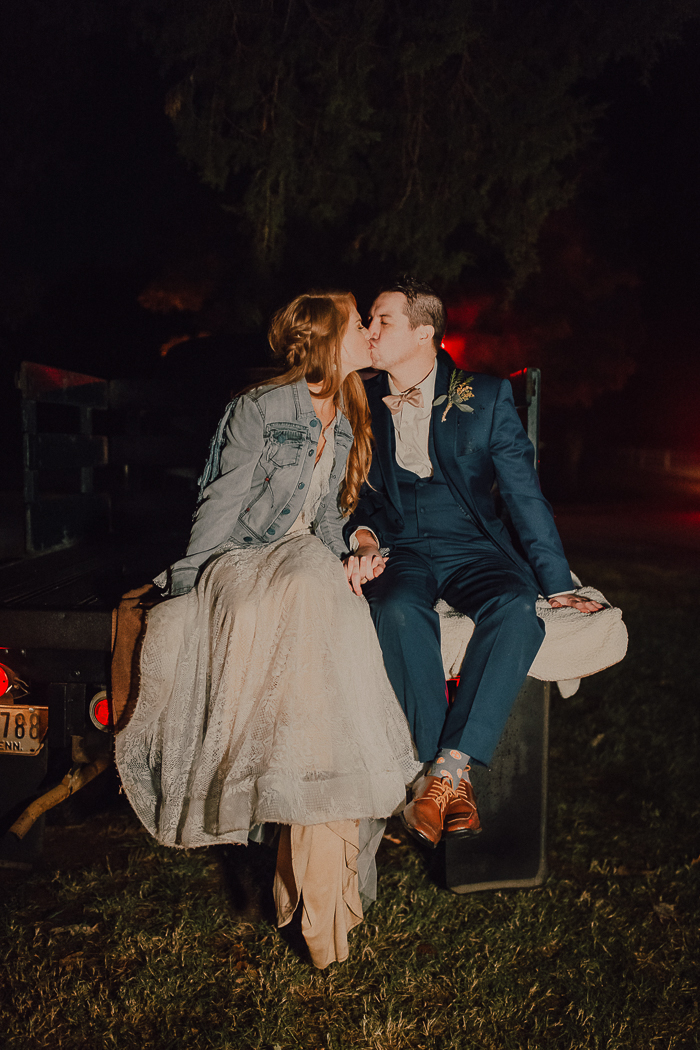 Congratulations to Katie and Seth on their vintage boho backyard wedding! Thank you to Cody and Allison Photo for sharing the incredible photos with Junebug. If you're craving more boho backyard inspo, check out Jenna and Jansen's Stylish DIY Backyard Wedding in Nashville.