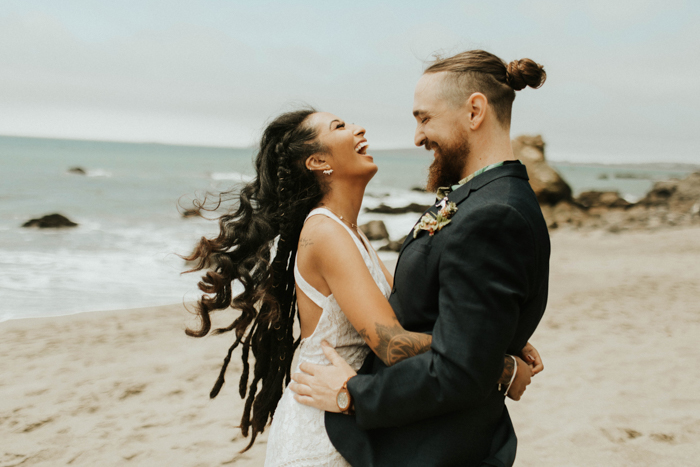 Tropical bohemia was the name of the game for Melissa and Sean in their laid-back California wedding at Bodega Bay Secret Gardens! The couple, who plans to move to Hawaii, knew tropical vibes had to be a large part of their celebration and added their favorite boho twists to make it truly their own. This creative couple created so many DIY projects, including signage, logos, and hand-painted denim jackets, which only added to the artsy, personal, and handmade feeling. Brooke Shannon Photography was the perfect match to capture not only Melissa and Sean's style but their truly joyful personalities, as well. From their fun-loving photos on the beach to their laugh-filled vow exchange that ended in a beer unity ceremony, this tropical boho wedding was its own brand of magical and unlike anything we've seen before!
The Couple:
Melissa and Sean
The Wedding:
Bodega Bay Secret Gardens, Bodega Bay, California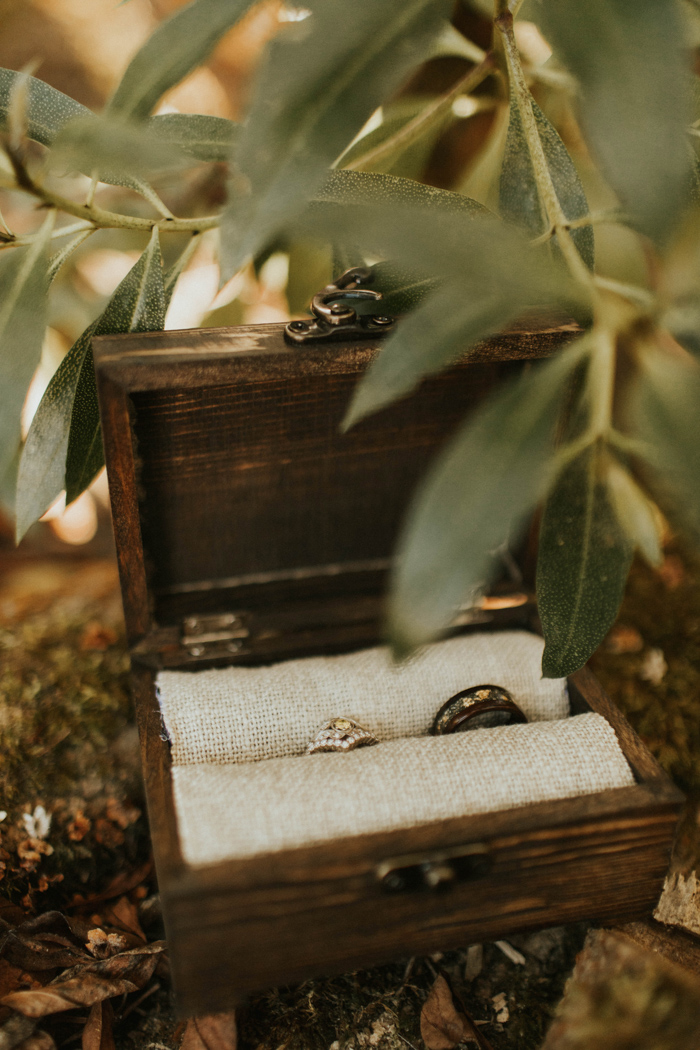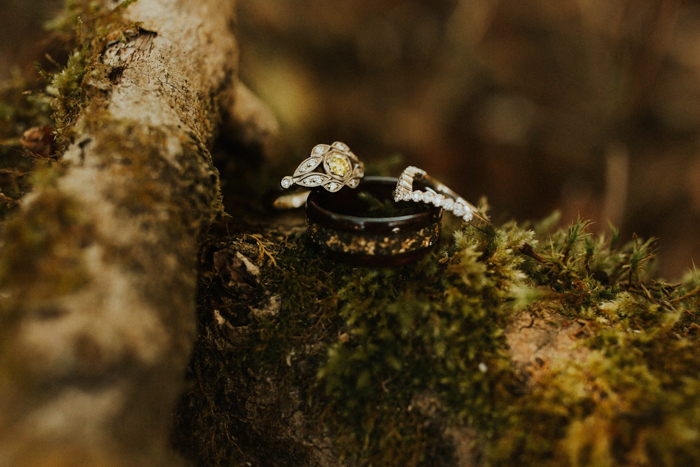 In planning our wedding our top two goals were to create a fun and free-spirited day and to make sure we put our twist on every detail possible.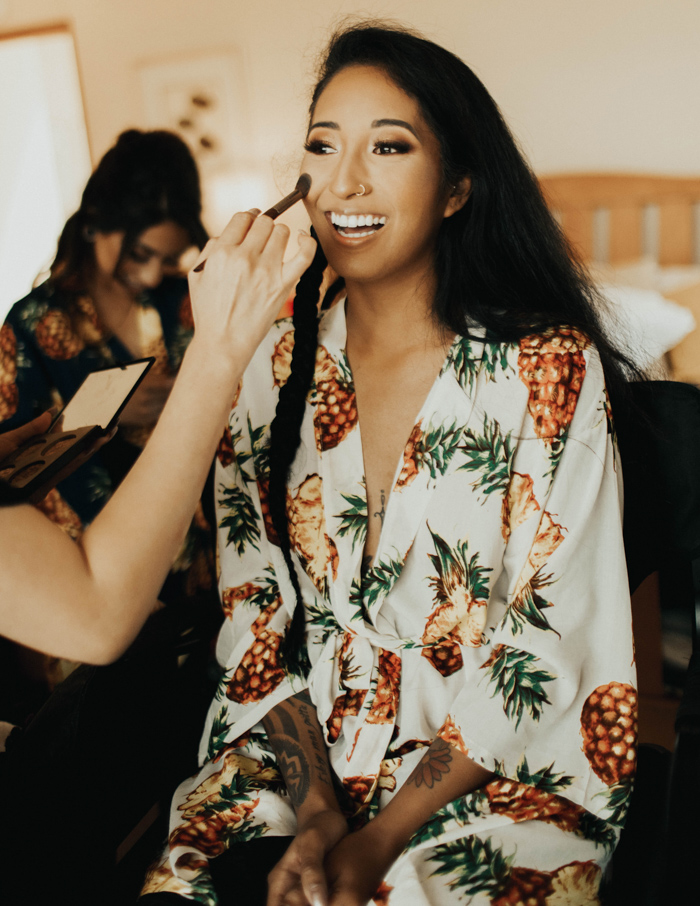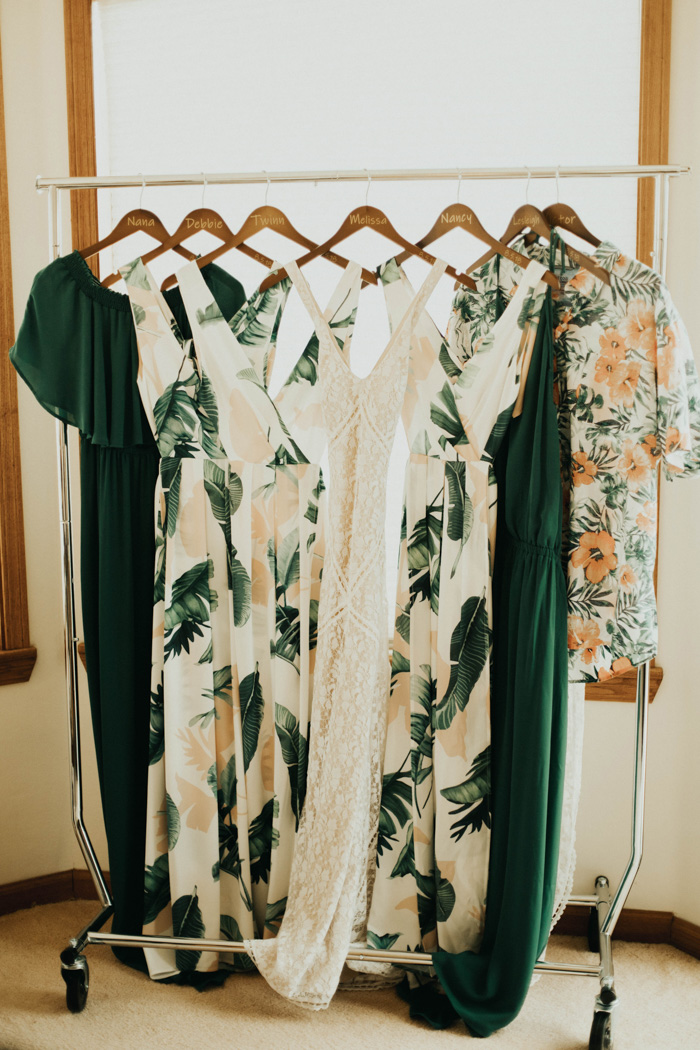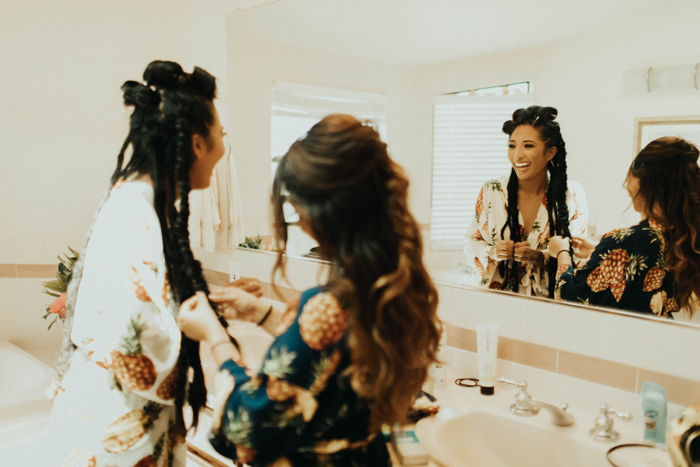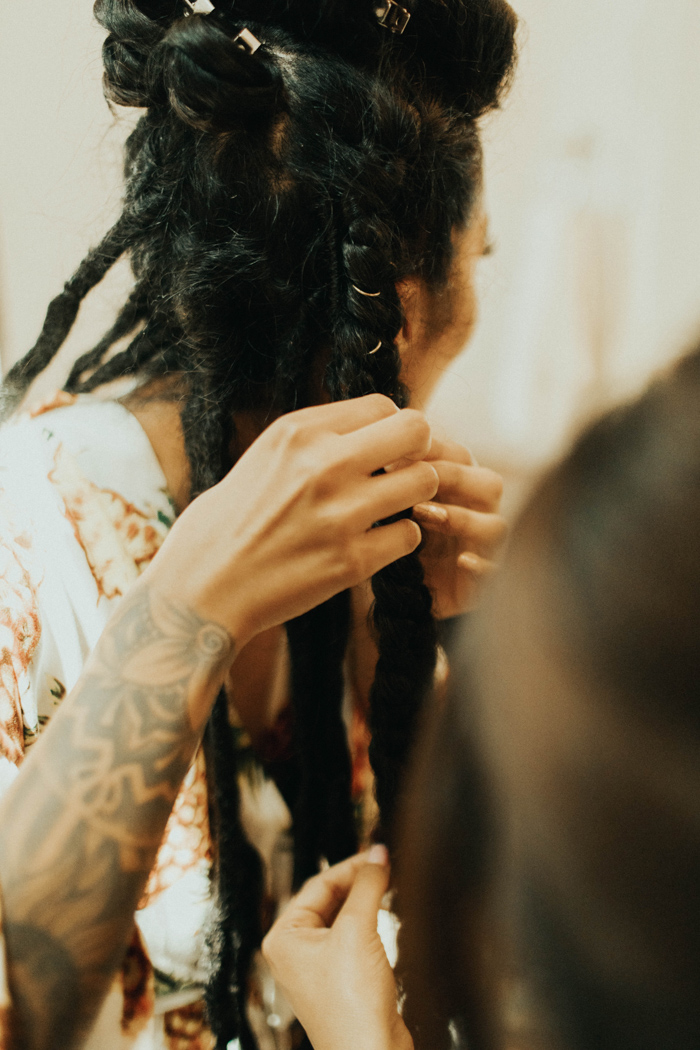 Our wedding vibe was kind of a no-brainer. We plan to move to Hawaii in the future, so the tropical look was a must. As far as the bohemian aspects, our day-to-day style is pretty laid back and bohemian. Once we looked up "tropical bohemian" inspiration photos, we knew that was exactly what we were going for.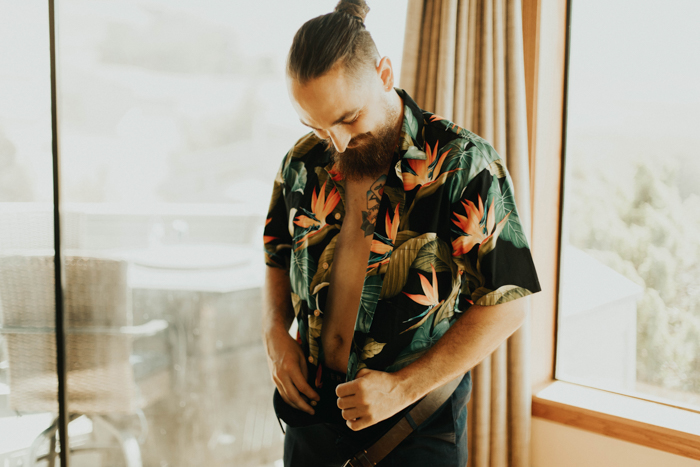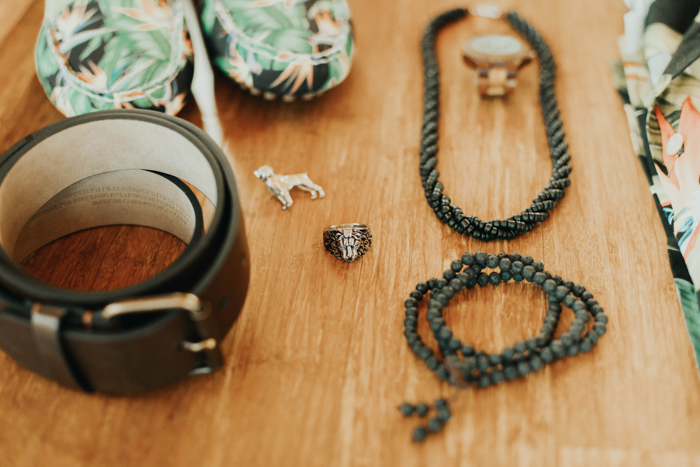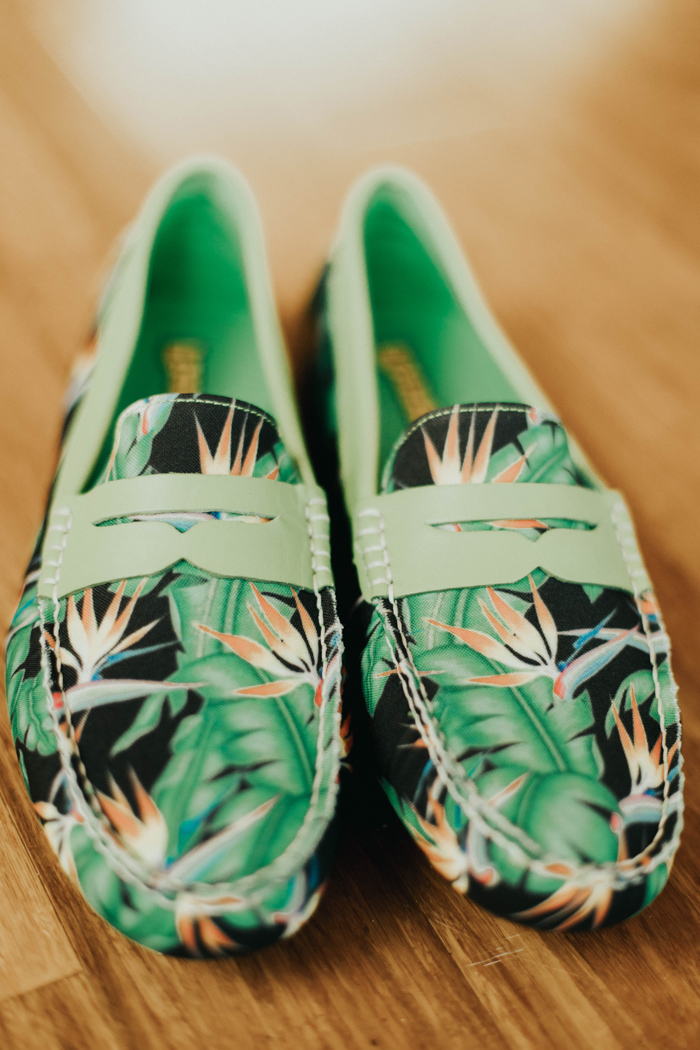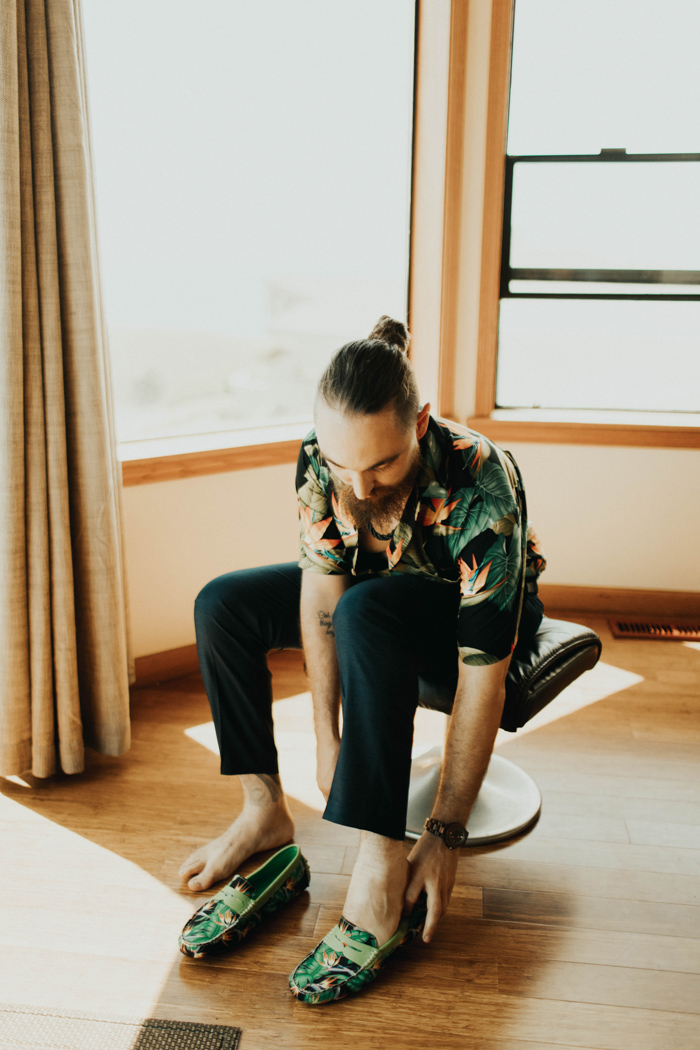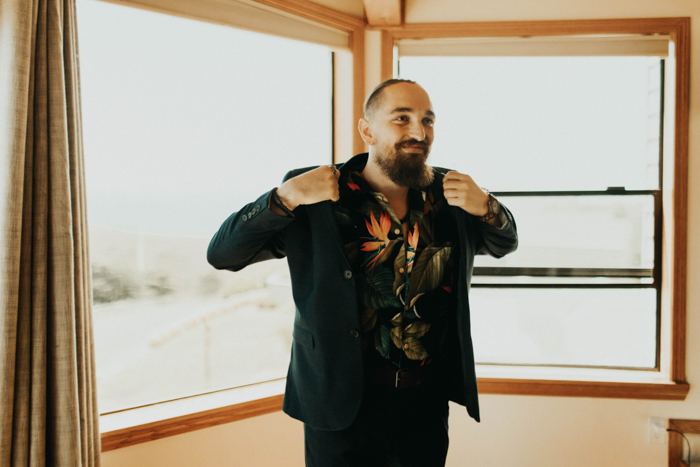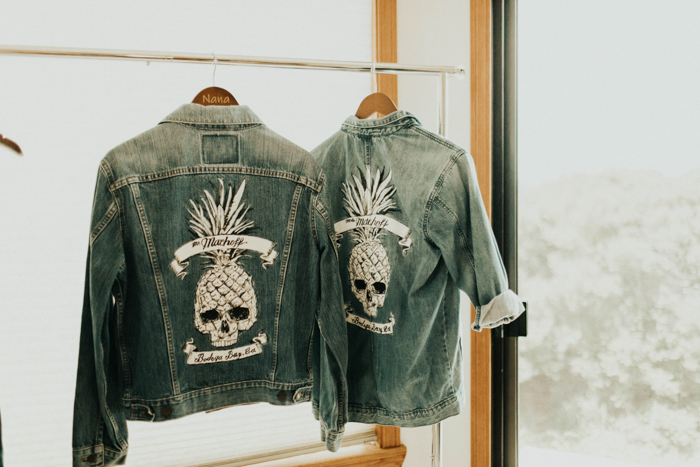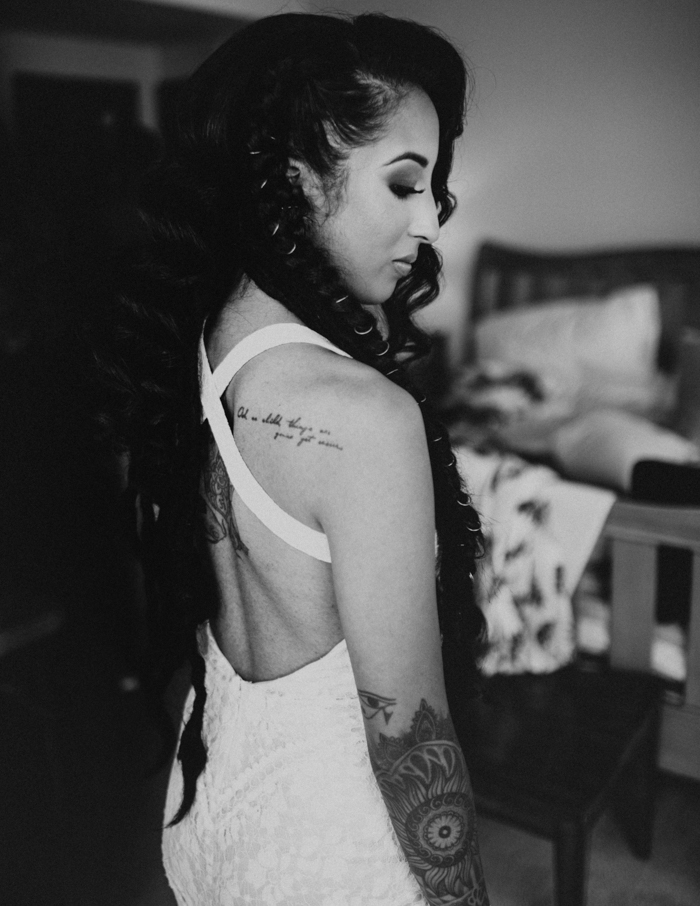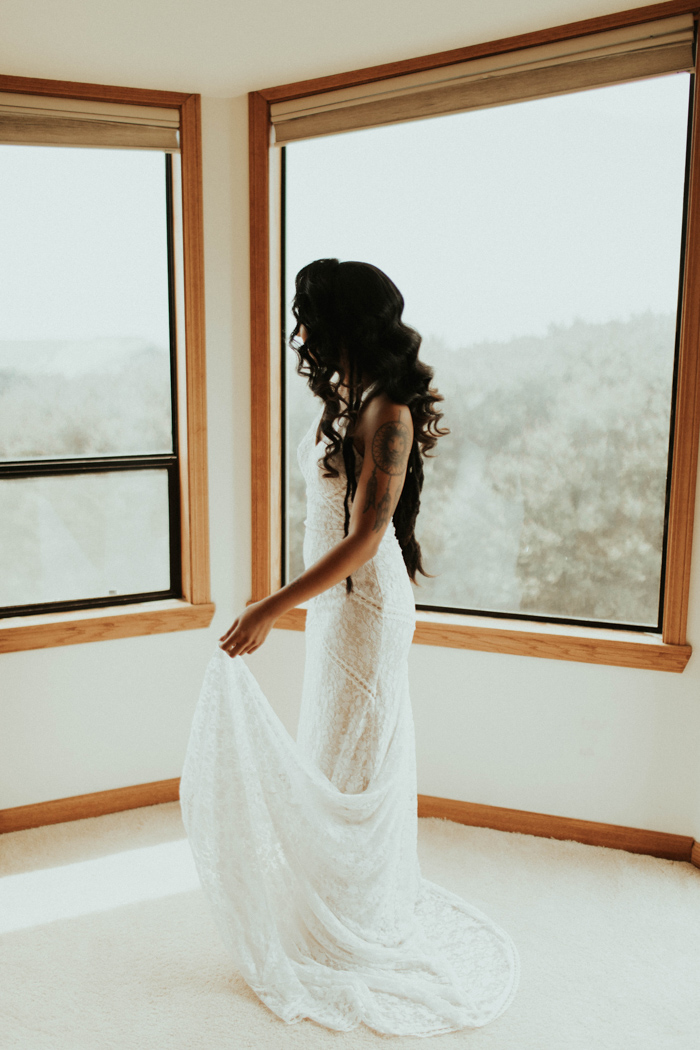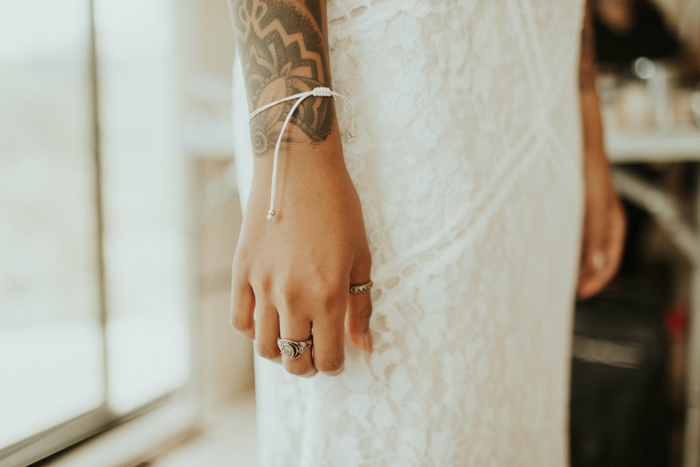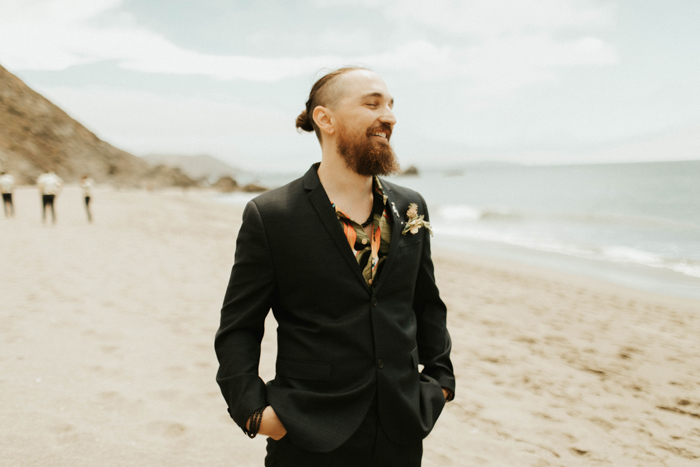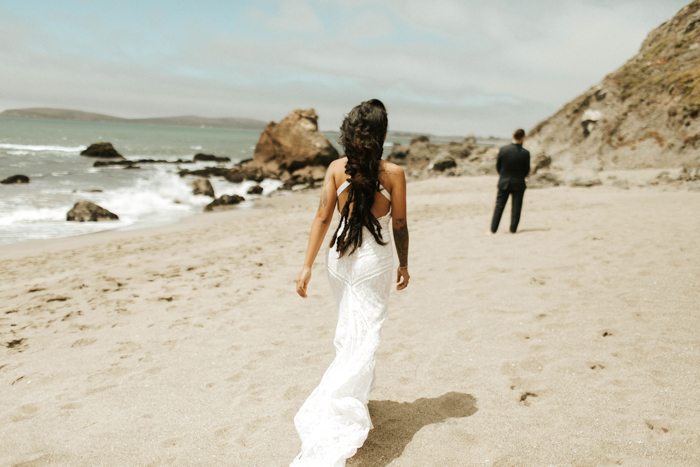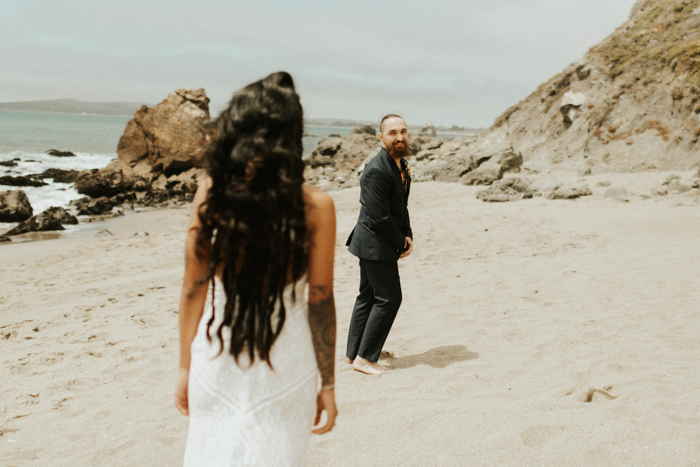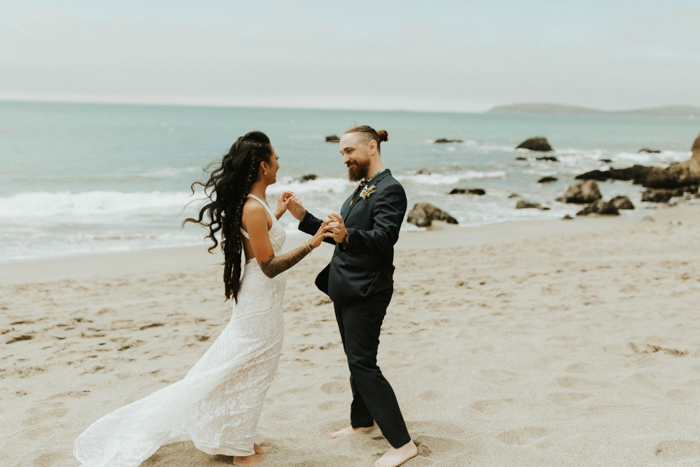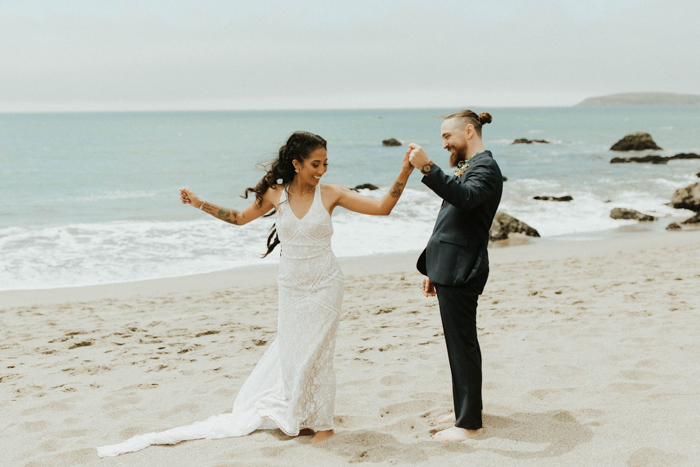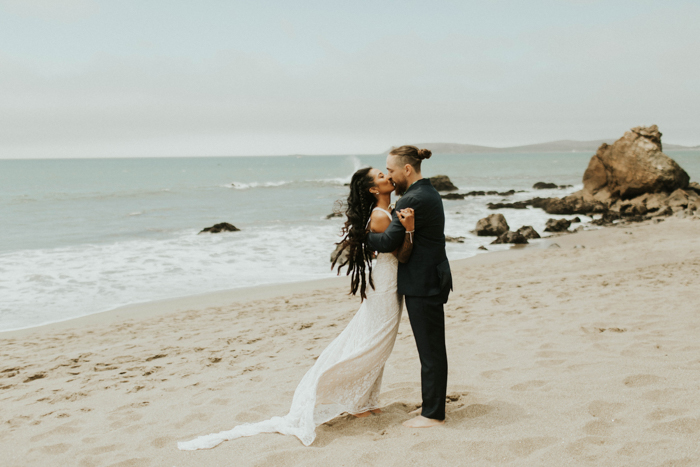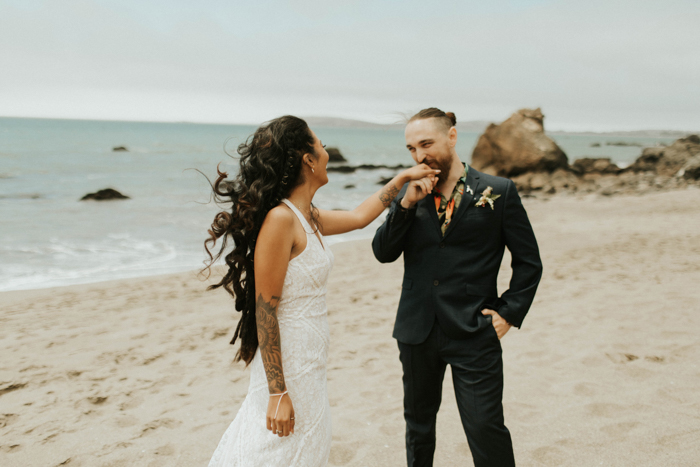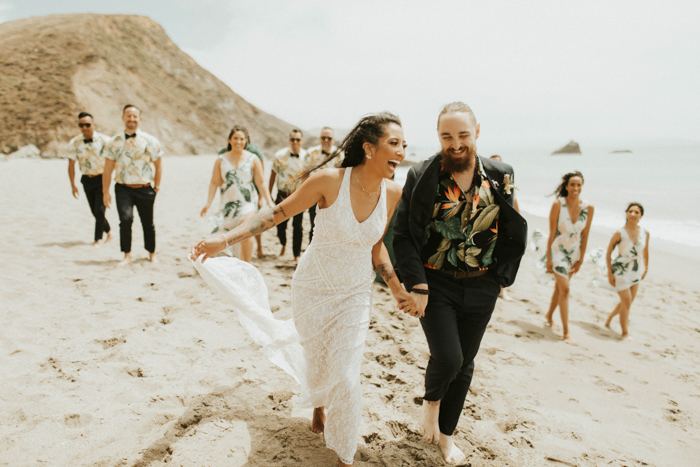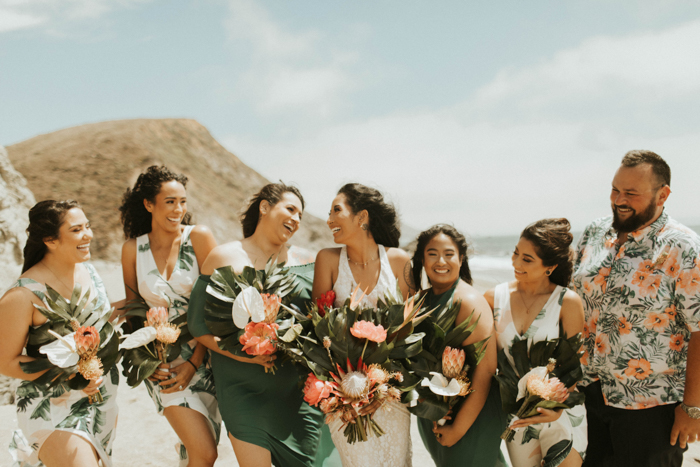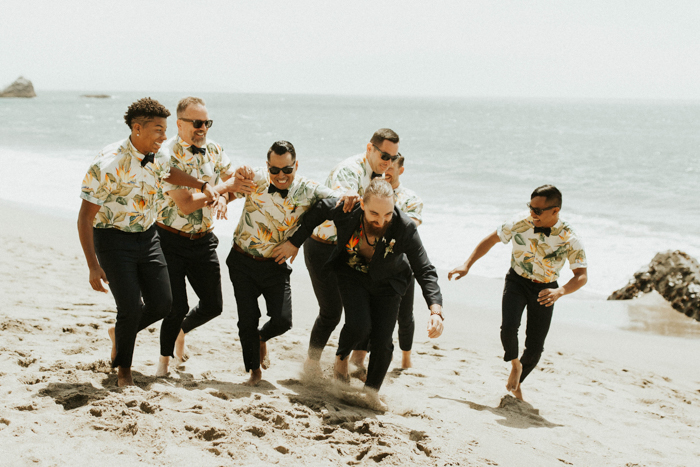 We DIY'ed a good amount of projects for the wedding. Sean created a pineapple logo that he stained onto our corn hole boards and etched onto our beer boot glass for the ceremony and I painted our pineapple canvas that served as our interactive guest book. We both hand wrote all of our signage and stained all of the easels. We also repurposed our entire lounge furniture set from pieces we found on craigslist and craft stores. Our favorite DIY of the whole wedding was creating and hand-painting our matching pineapple skull jean jackets, which we bought at a thrift store!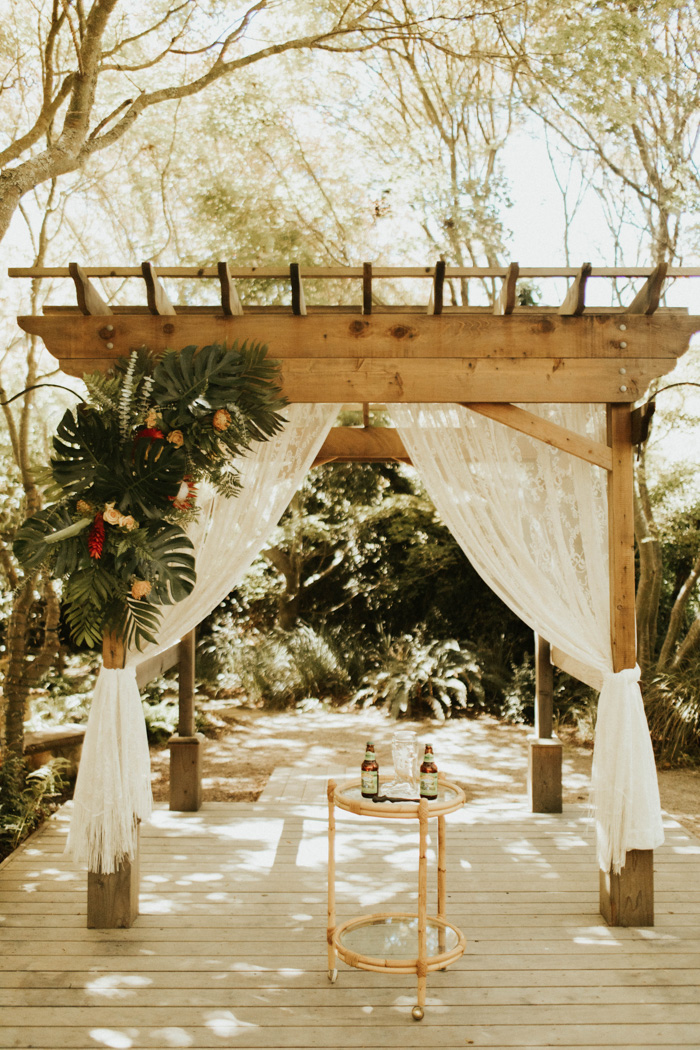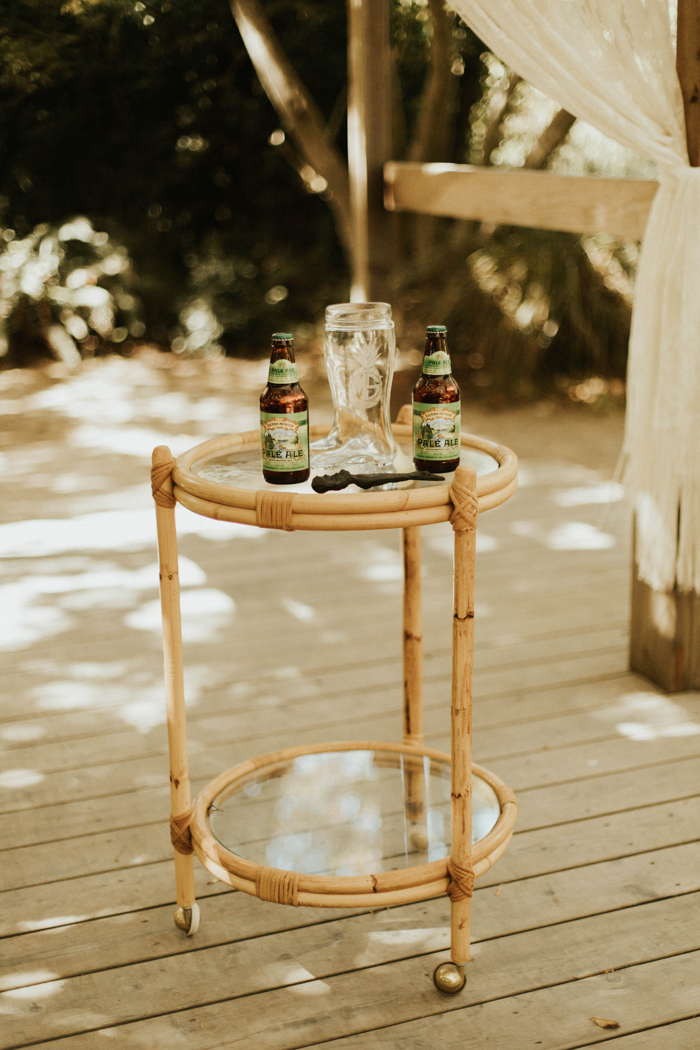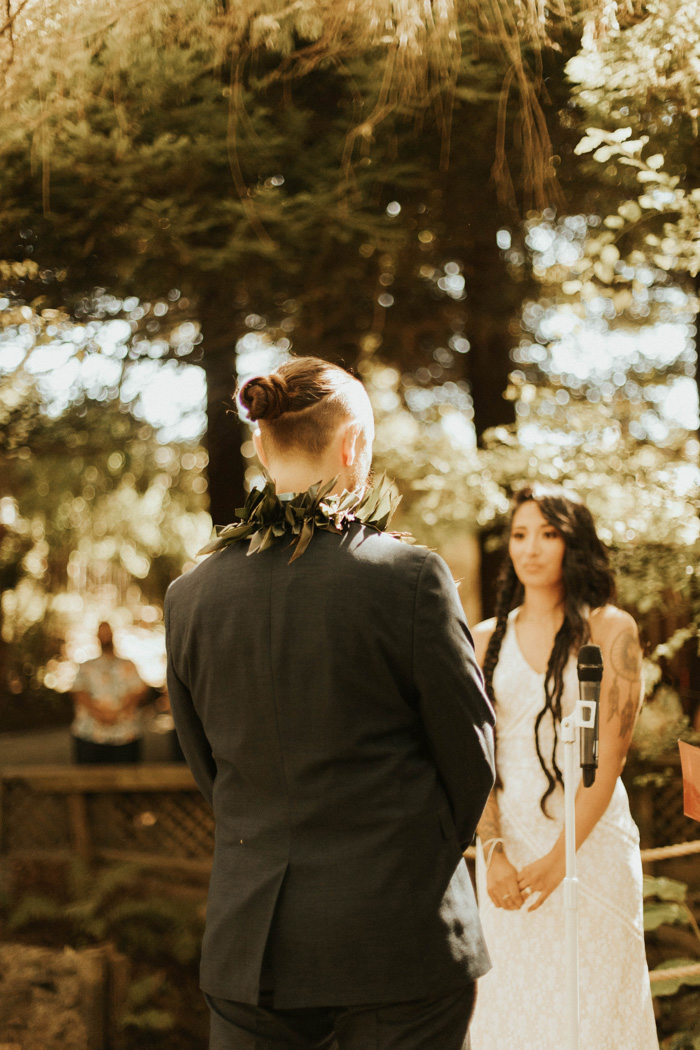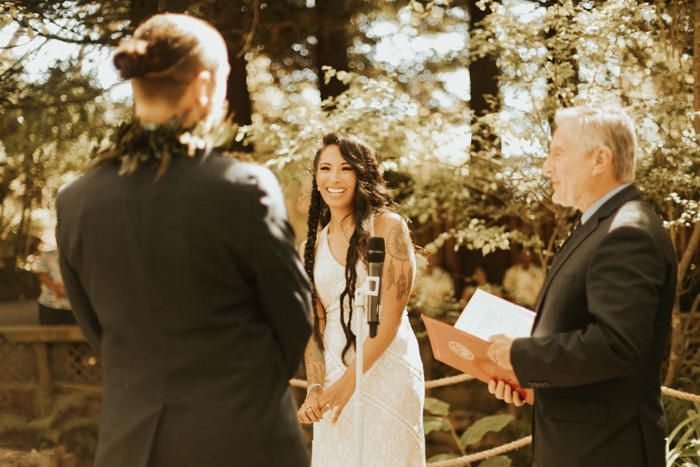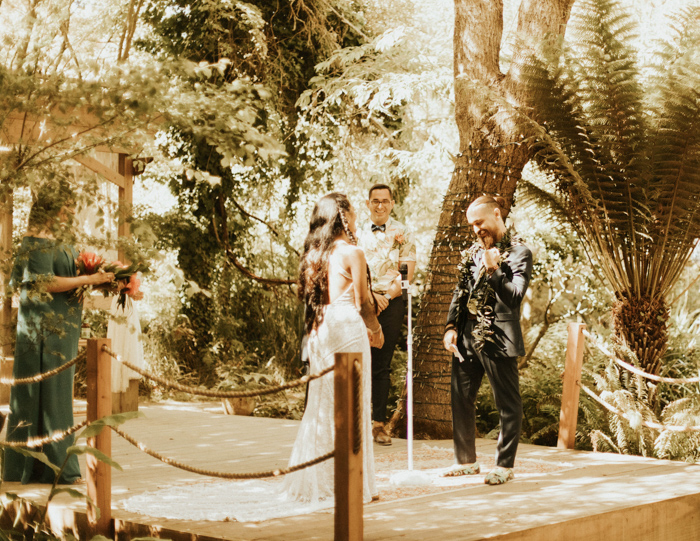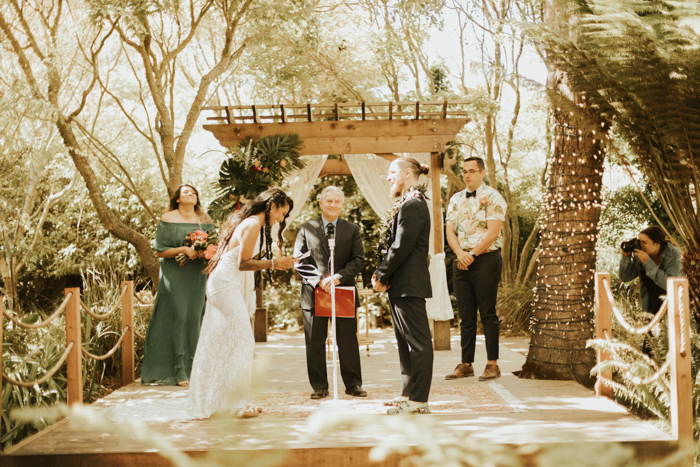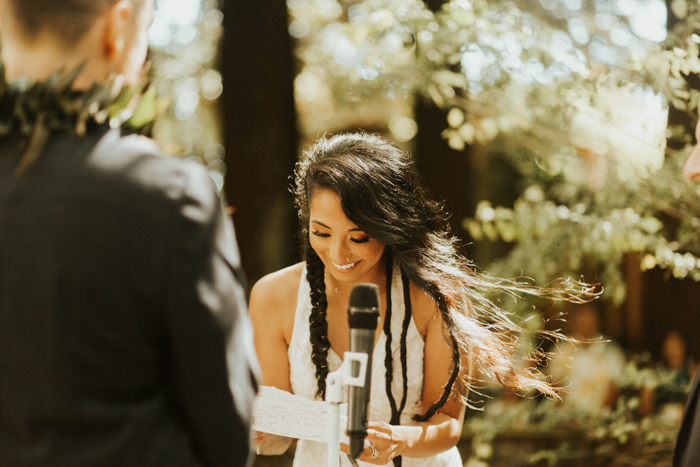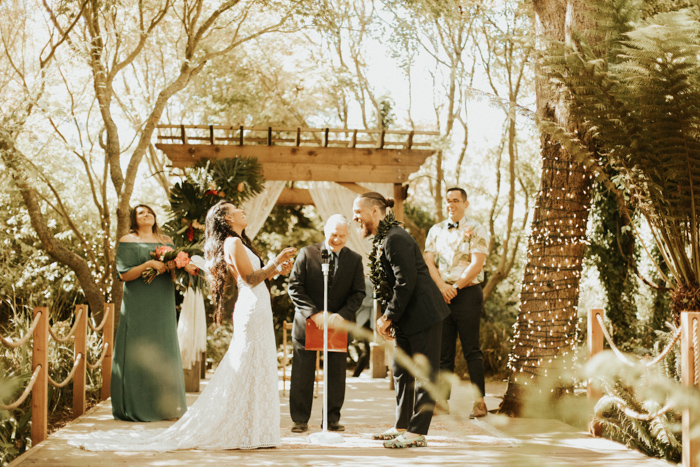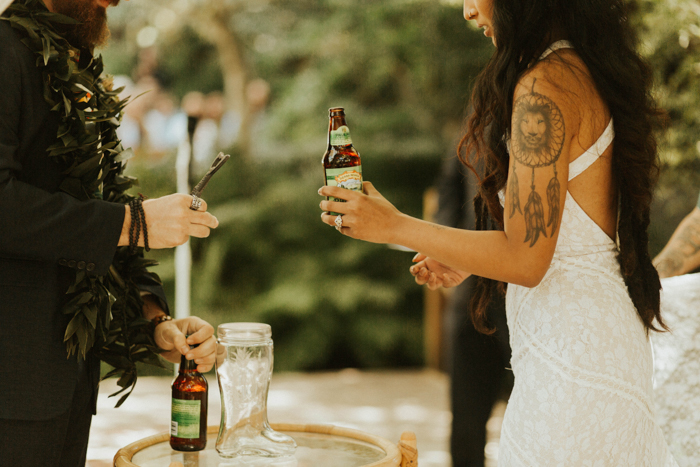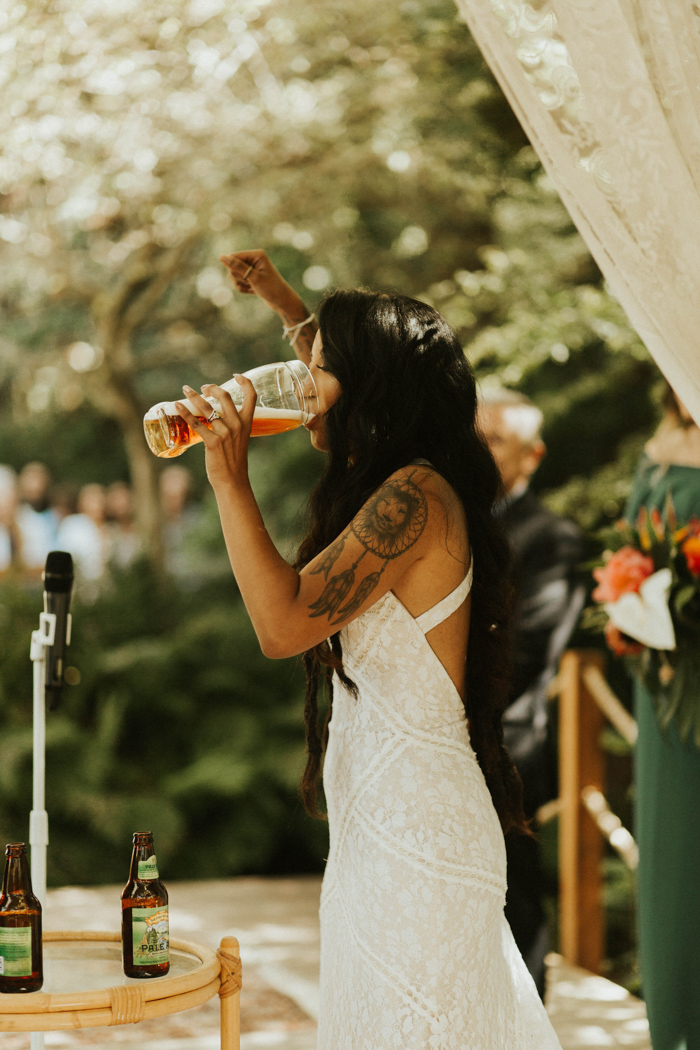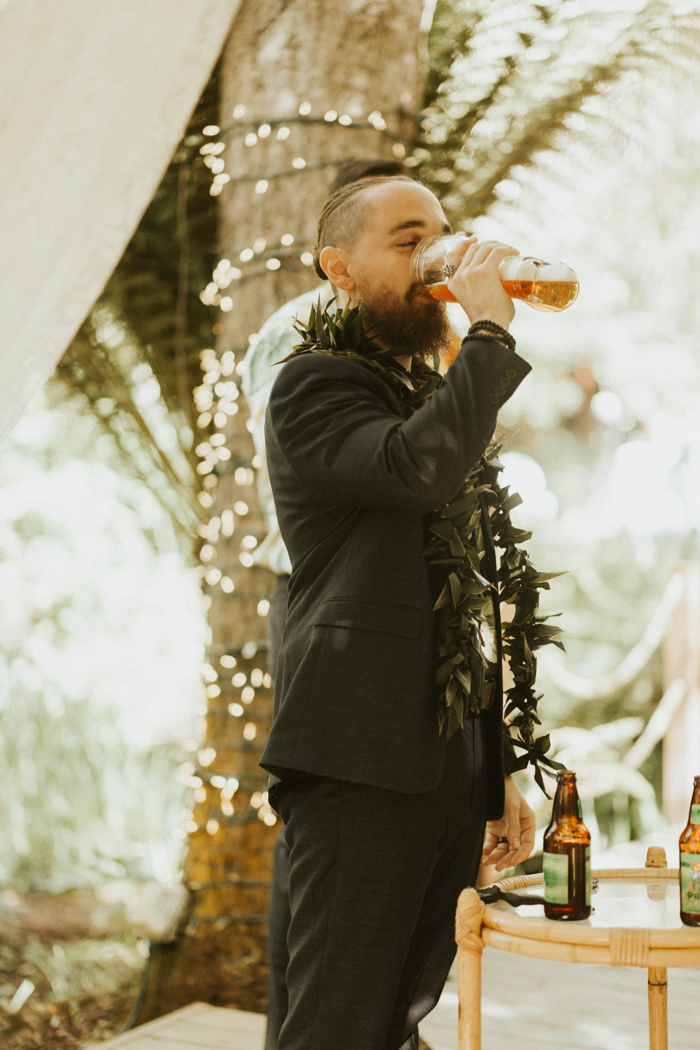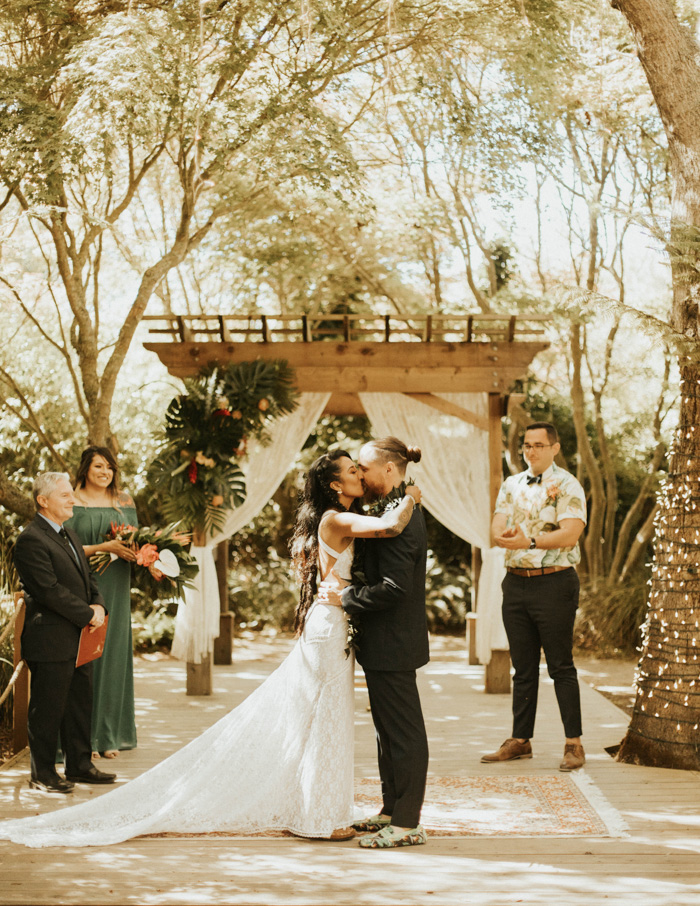 Take your time and enjoy every moment of the planning process! It definitely can get stressful, but the hard work pays off when you see everything come together. Also, always remember this is yours and your future spouses day, no one else's. Do what you want and who cares about what anyone thinks!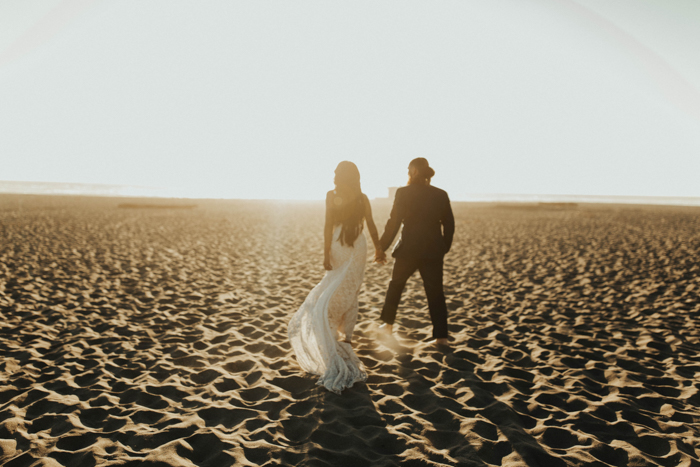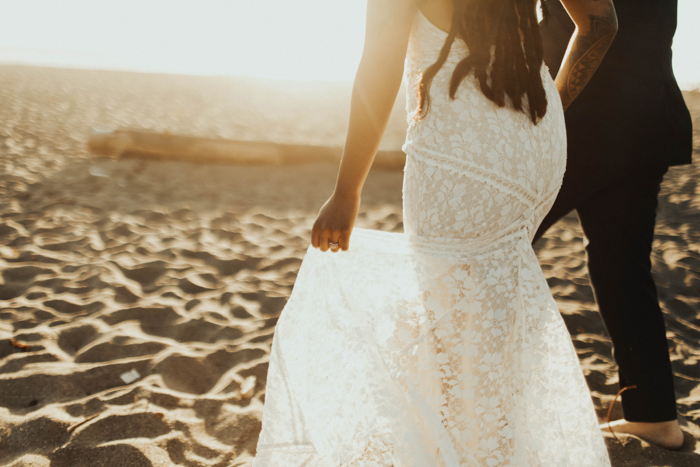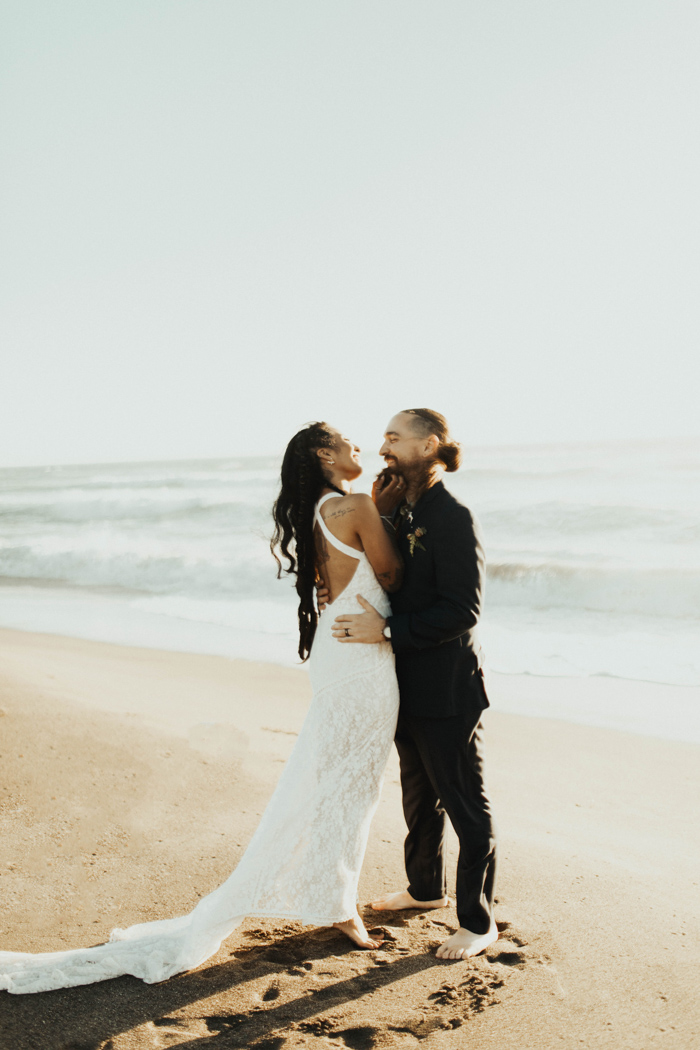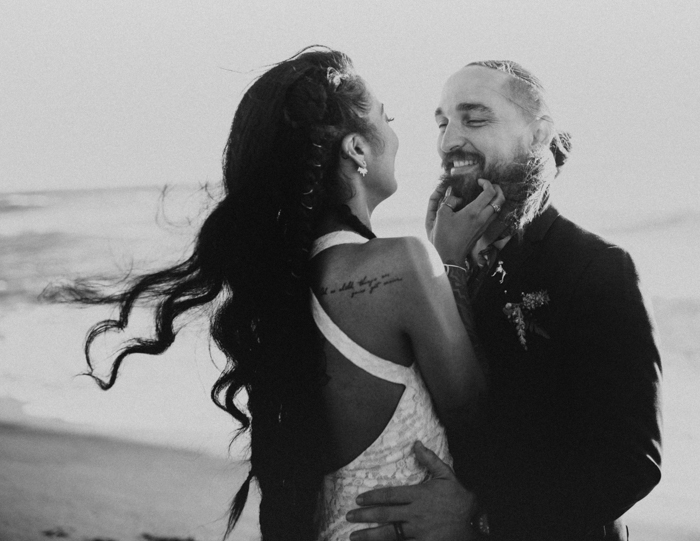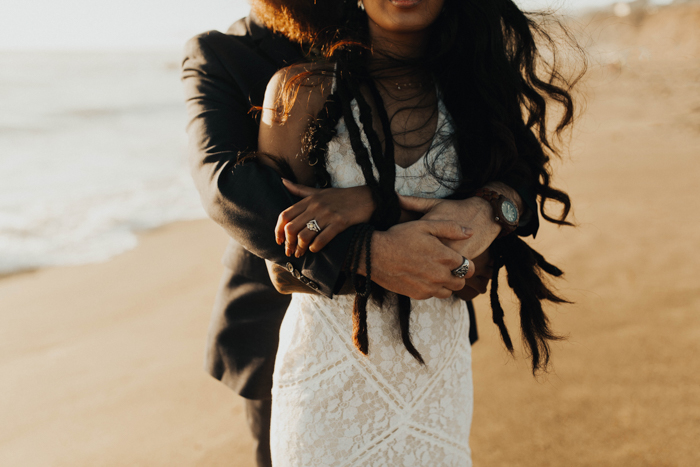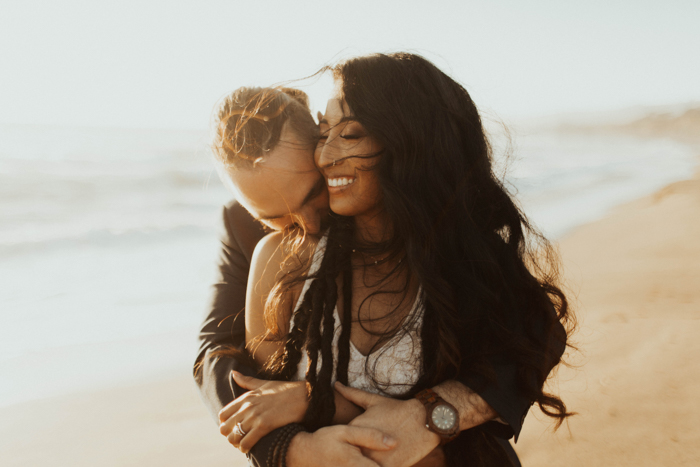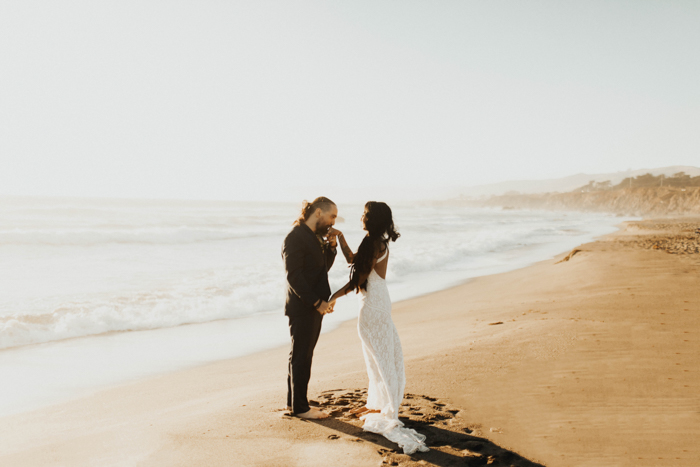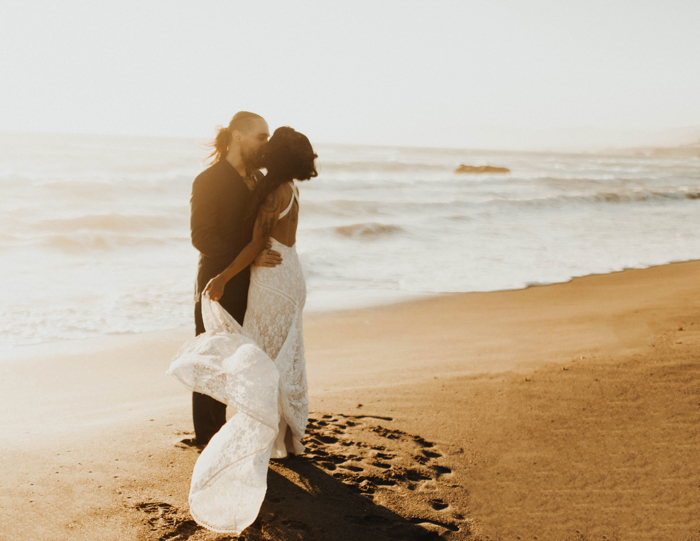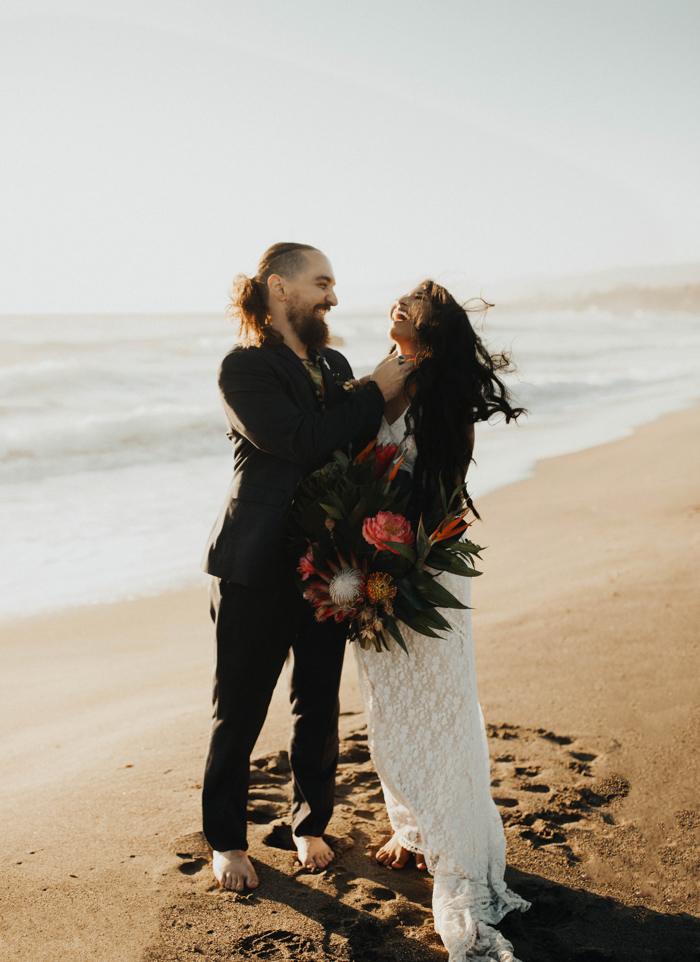 The most memorable part of the day definitely was when we were sitting at our sweetheart table during the reception and we looked out and saw all of our family and friends all laughing and enjoying themselves. It was so cool to see so many people there just for us. It definitely made us feel loved by everyone!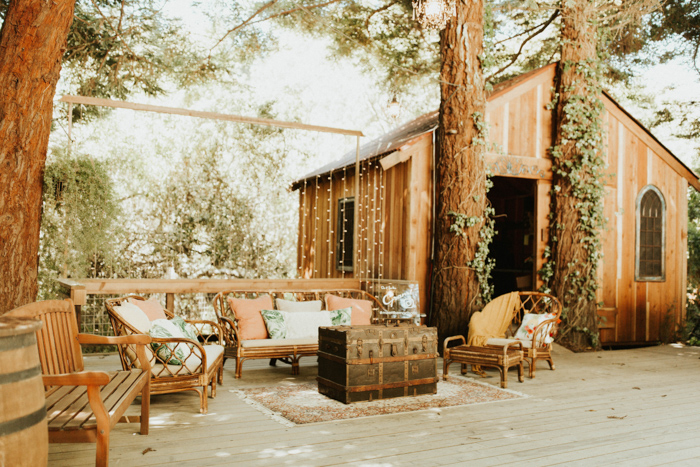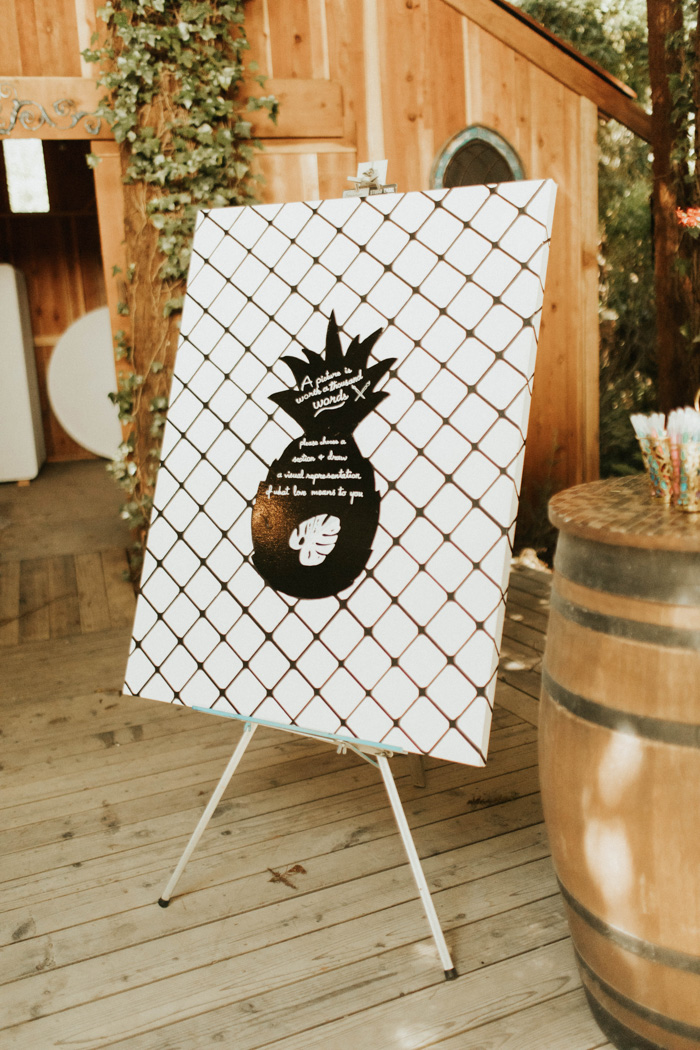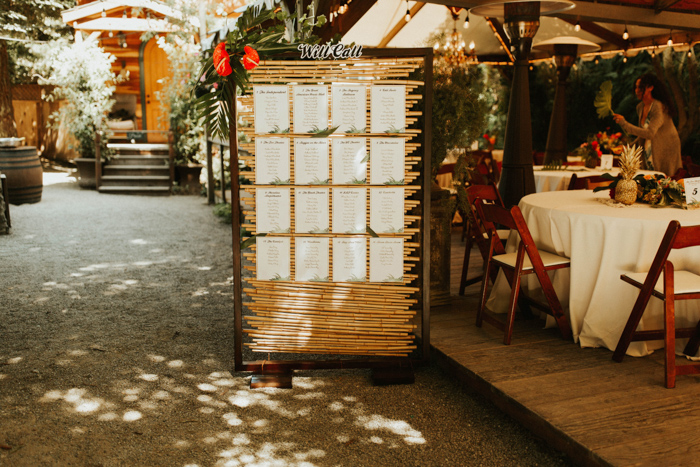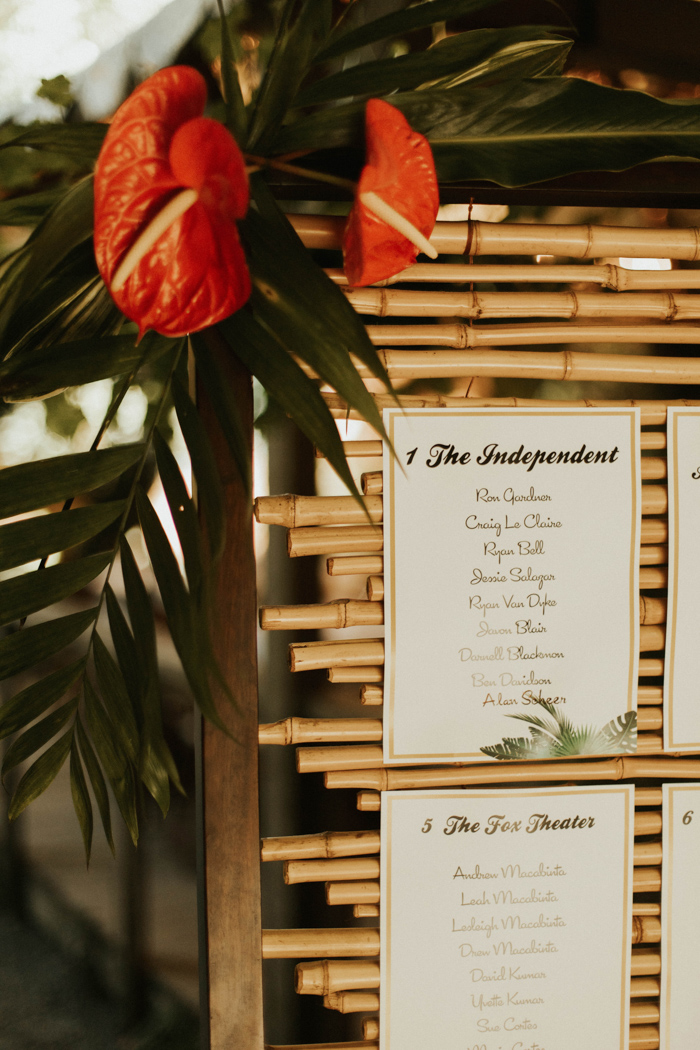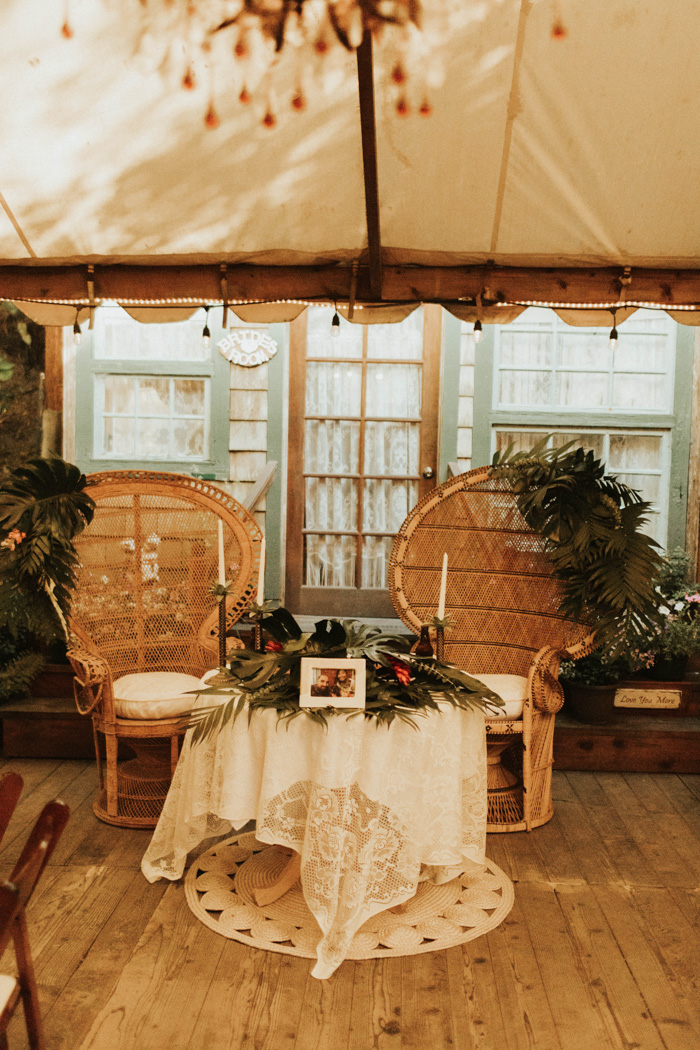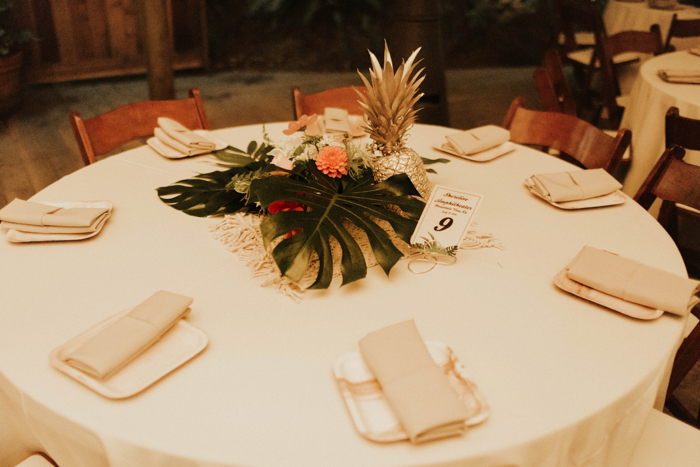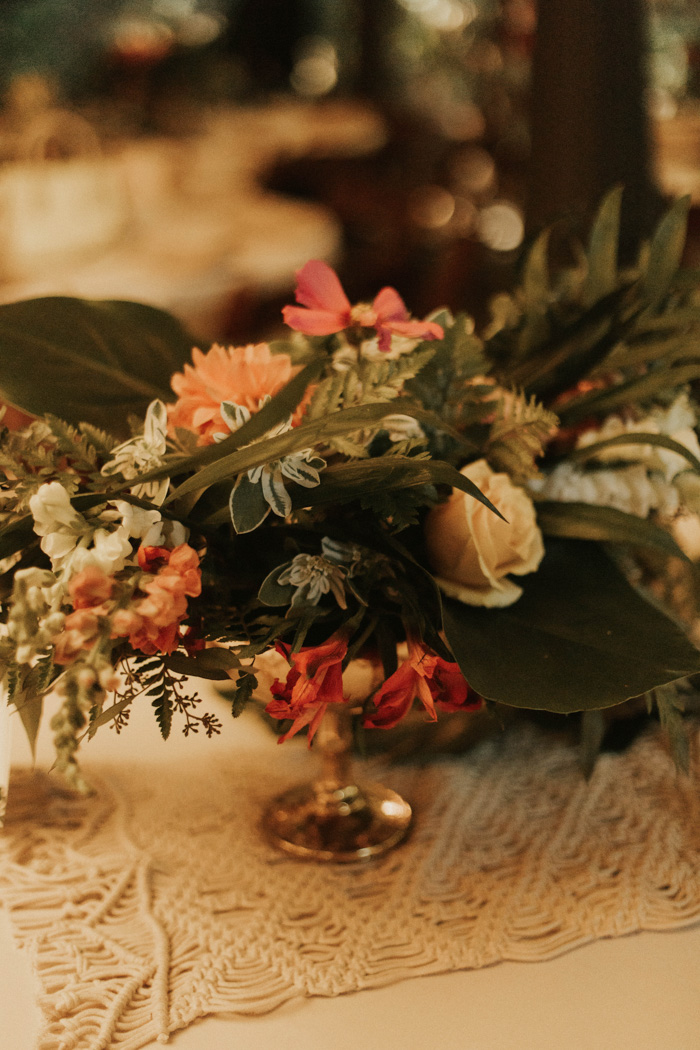 We did not give out traditional wedding favors. Instead, on behalf of ourselves and our guests, we donated to the Peninsula Humane Society in memory of our dog Bane. Bane was going to be the "Best Man Dog" before he, unfortunately, passed away five months before the wedding due to a tumor. We also donated to a cancer research organization in honor of those in our families who have and are currently dealing with cancer.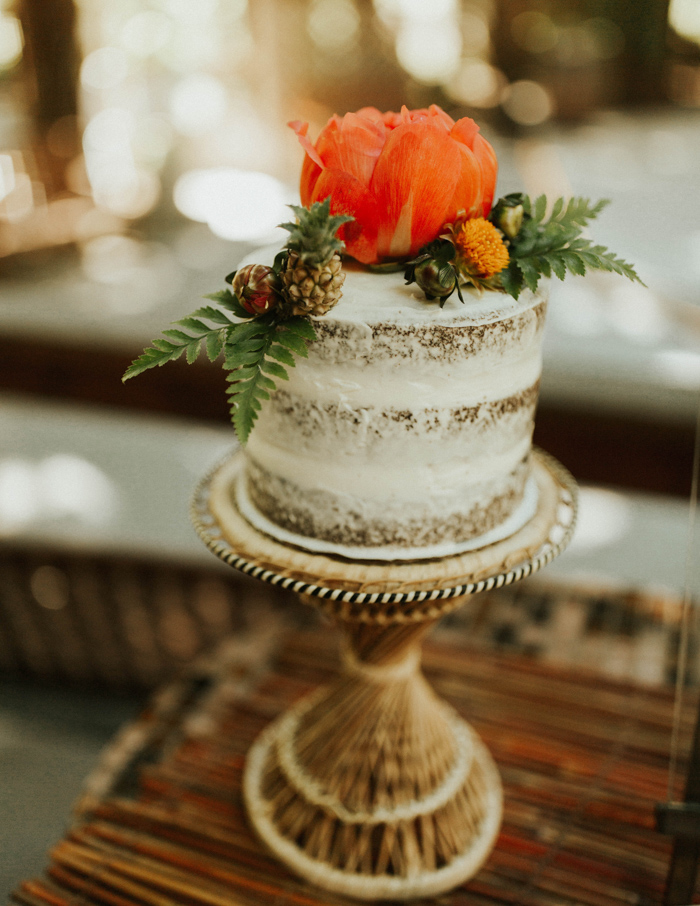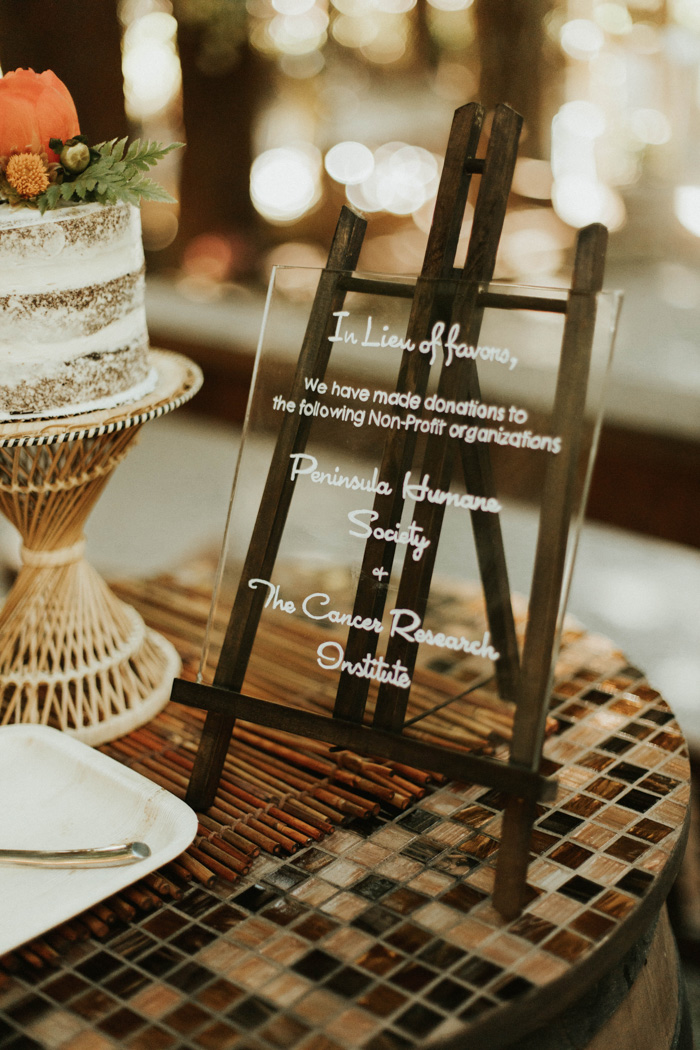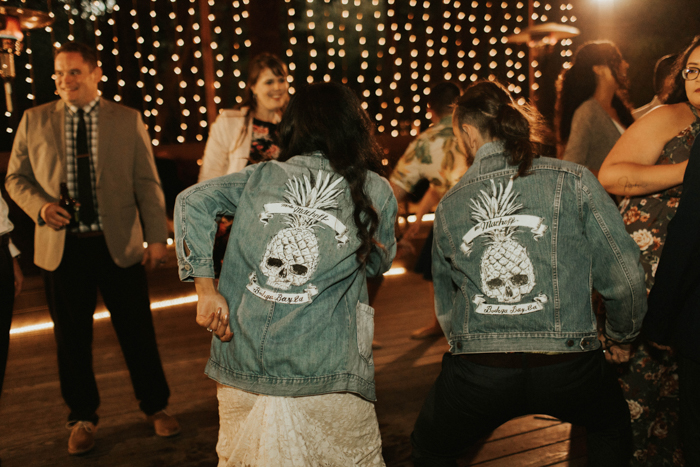 Congratulations to Melissa and Sean, and a special thanks to Junebug member Brooke Shannon Photography for sharing this wedding at Bodega Bay Secret Gardens! Love these tropical vibes? Then you have to see this minimalist tropical Perth wedding at The Flour Factory!