Brooke Shannon Photography
Best Wedding Photographers in Northern California
About
hey there! im brooke! im a bubbly blonde chick living in northern california with the weirdest sweetest man i know and love,i call my husbae. I live for experiences and for making memories with my couples! my desire through my pictures is to create something that is compleatly you! I want to tell your story how it is! i find that the most meaningful work i have done have been the moments that arent based on perfection but on connection. my dream is to be invited in to create experiences that arnt just based on tradition and all the stuff but rather the connection between you two, becasue when thats the center, you experience something truly perfect!
I'm a wedding photographer, and by that, i don't just mean that i capture the day. i mean i completely put my heart into knowing my couples, because i want to offer them more then just a "service". the time that i spend with you on their wedding day and during your engagement session, isn't just taking pictures, its about experience and memories!
its awesome when people say, "wow i love your pics", but when they message me and tell me, the second they opened their gallery, they couldn't hold back the ugly tears because it made them fall more in love with each other and will be a memory that they will always look back on...thats what I'm all about..thats what i hope to offer all of my couples!
when my couples hire me, they don't just hire someone who is going to show up that day and take a few posed pics. I'm there for them, helping them with timeline/outfits, holding their lipstick, and their hand. great photos come from connection, and thats what i offer my clients, not just fun pics but experience, connection and an awesome third wheel ;)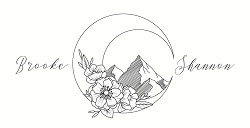 Request Information
Thank you for your submission. We will be in touch soon!