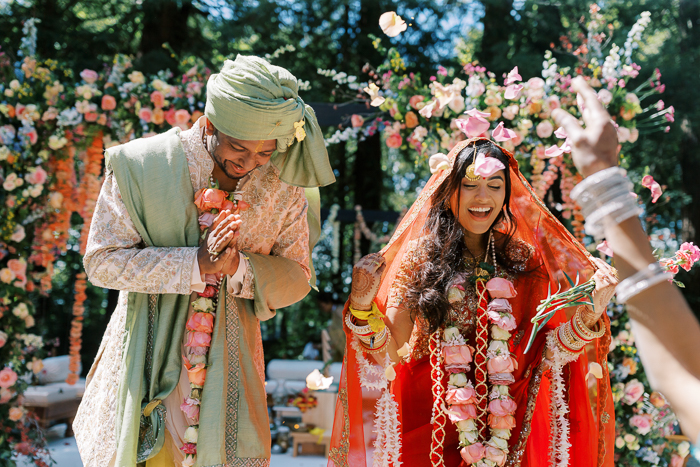 Tricia and Raj wanted their special day to reflect their love and the cultural backgrounds they both cherished. With a bright and bold color palette, florals that were an absolute showstopper, and fabulous wedding fashion, every element of their Palm Event Center wedding had a touch of their heritage, creating a warm and meaningful atmosphere for everyone present.
The pair poured their hearts and souls into creating a truly magical wedding. Their outdoor ceremony took place beneath a lush mandap surrounded by towering Redwoods, the very spot where their love story began. The following winery reception was breathtaking, with beautiful tablescapes adorned with romantic garden blooms. But the highlight was the stunning floral and crystal chandelier, adding a perfect touch to the candle-lit ambiance.
Their wedding was more than just a celebration; it embodied their journey together. What truly made their wedding special was the blending of their respective cultures and traditions, making the event uniquely theirs. Thankfully, Junebug member Apollo Fotografie captured every special moment of their big day. So keep scrolling through for inspiration you can use for your own big day.
The Couple:
Tricia and Raj
The Wedding:
Palm Event Center, Vineyard Avenue, Pleasanton, California, United States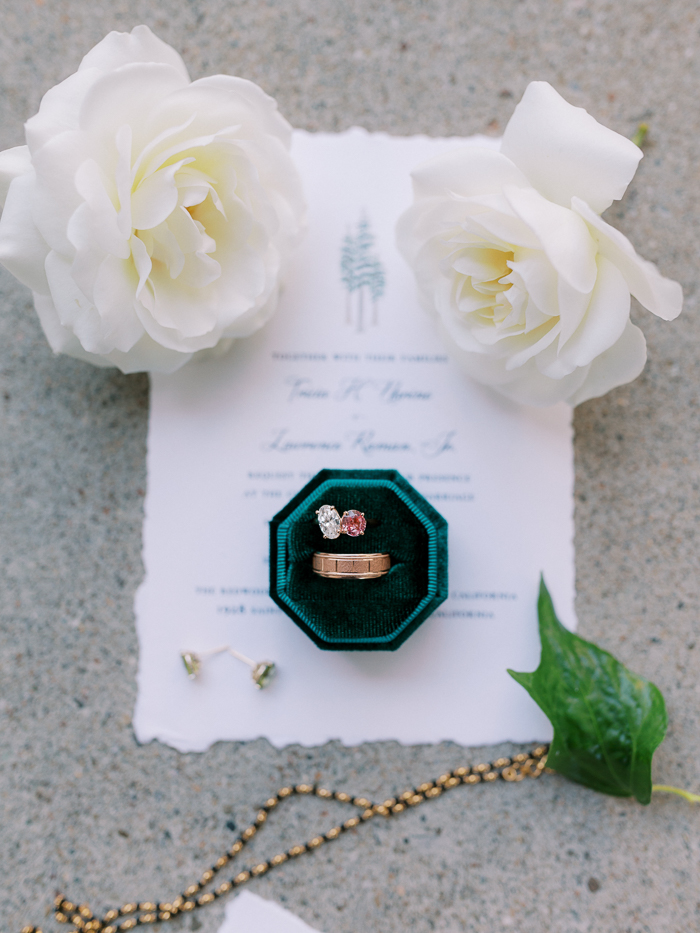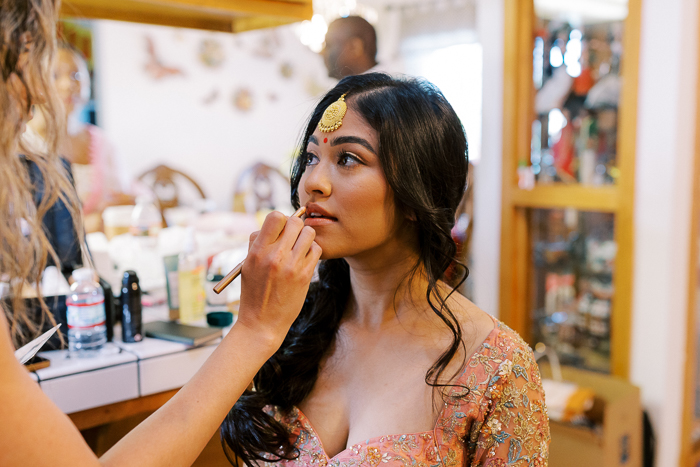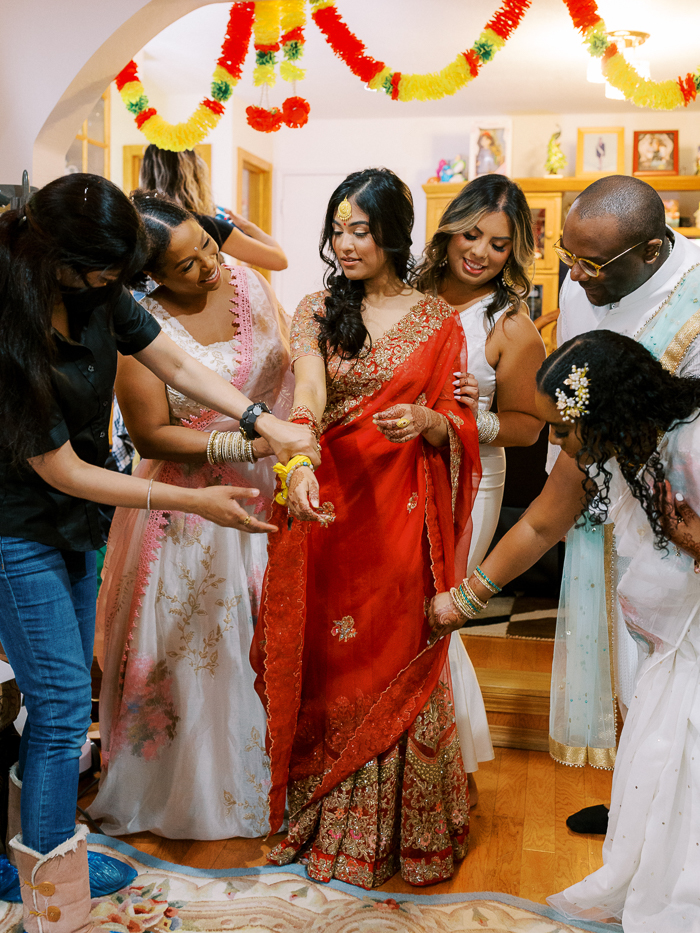 Choosing to Say Their "I Dos" Where Their Love Story Began
We wanted our Guyanese and Fijian Hindu ceremony to be magical and unique, so we decided on a Hindu wedding in the Redwoods. Saint Mary's College in Moraga, with its stunning surroundings of hills and trees, was the perfect location in Northern California. It felt like a wonderland with friendly wildlife, making it the most peaceful and magical place for our special day. We feel so blessed that SMC allowed us to celebrate our love and the union of our cultures on their historic campus. The redwood grove, where we had our first date, made it the whimsical and unique setting of our dreams.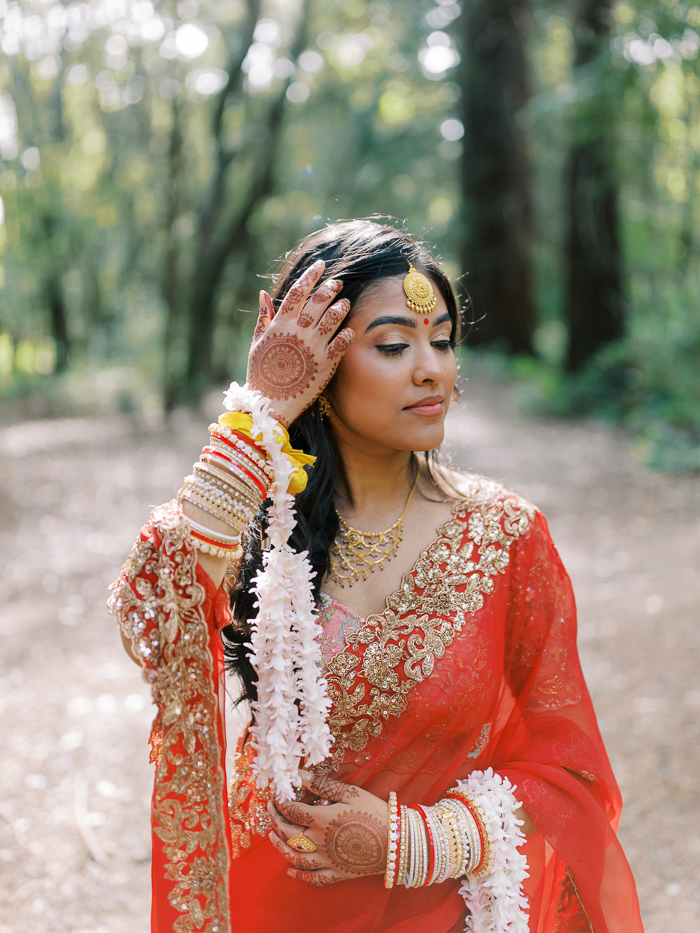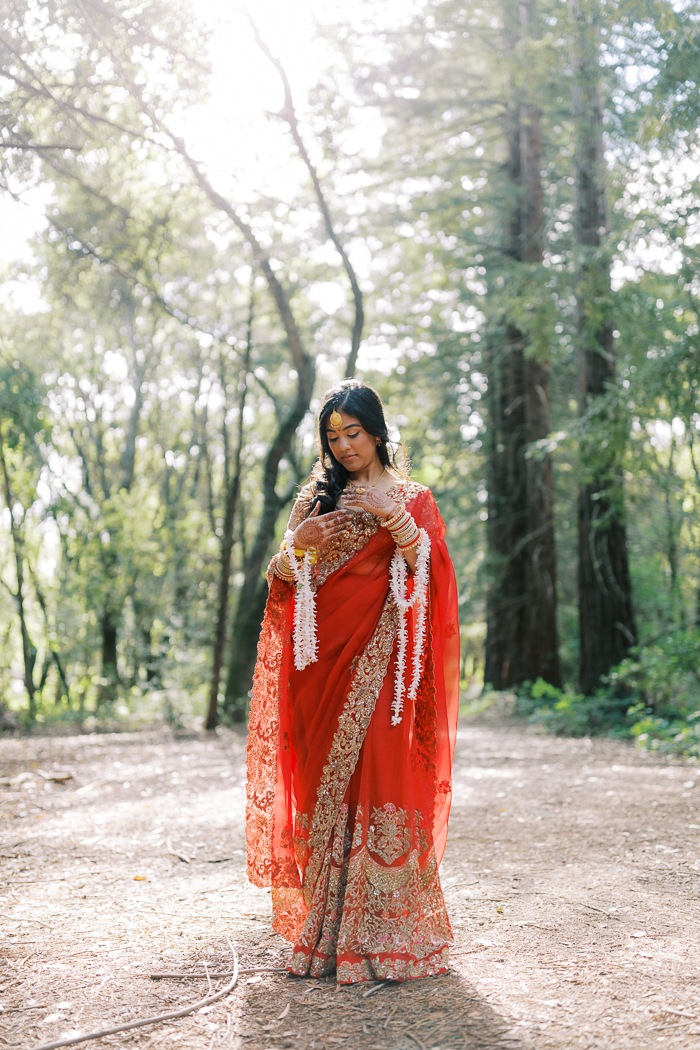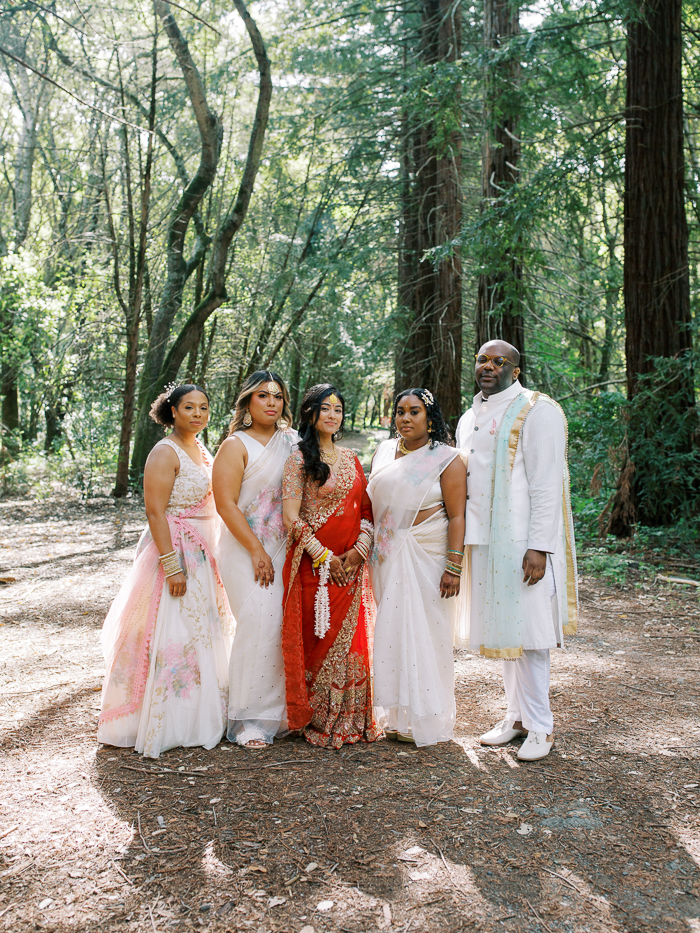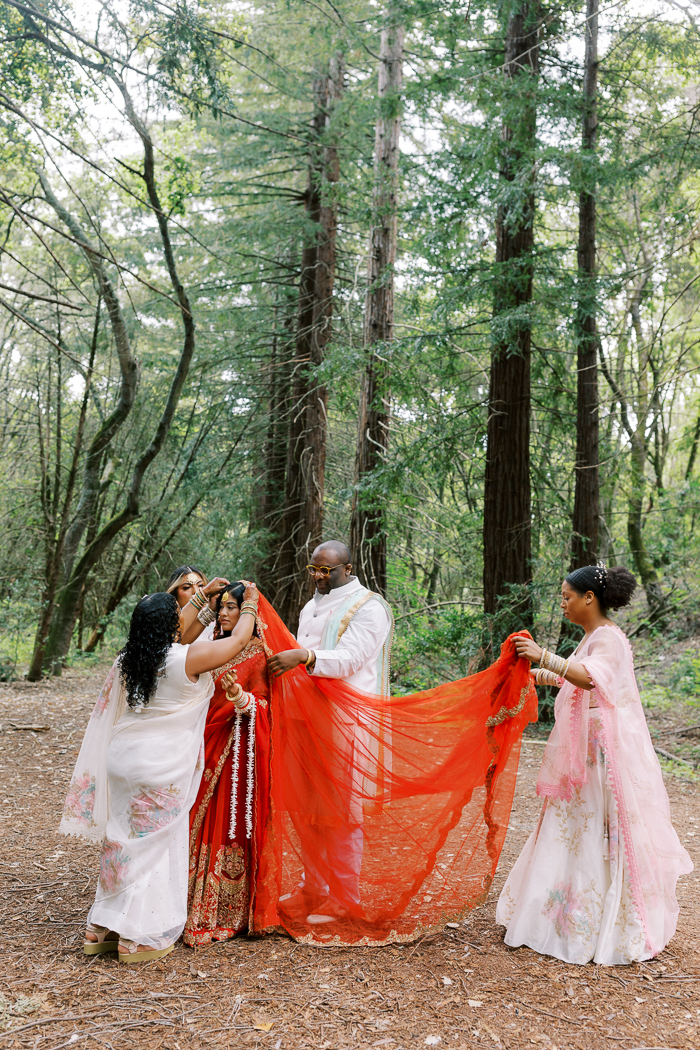 Personalizing Their Ceremony by Incorporating Traditions that Resonated with the Both of Them
We worked with our Hindu priest to condense the three-hour ceremony into a meaningful 90 minutes. The pundit's expertise was remarkable as he skillfully explained century-old traditions in a way everyone could understand. We made it special by having the bride's mother customize the cloth that bound us before we took our sacred steps around the fire. But the most unforgettable moment was when I walked down the aisle toward my groom. As we locked eyes, the world seemed to fade away, and it was just the two of us in that surreal and beautiful moment.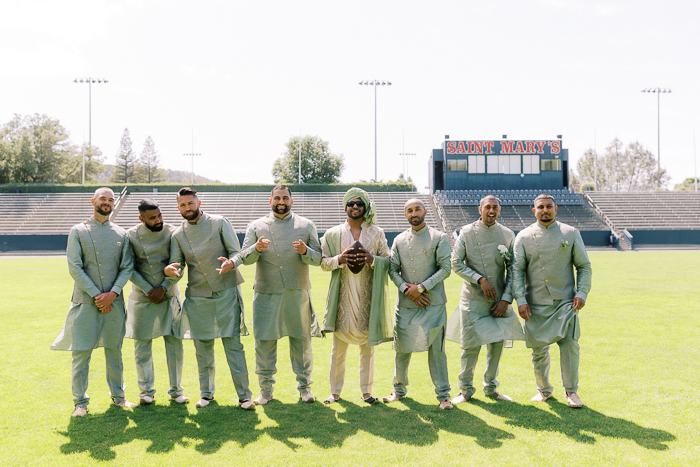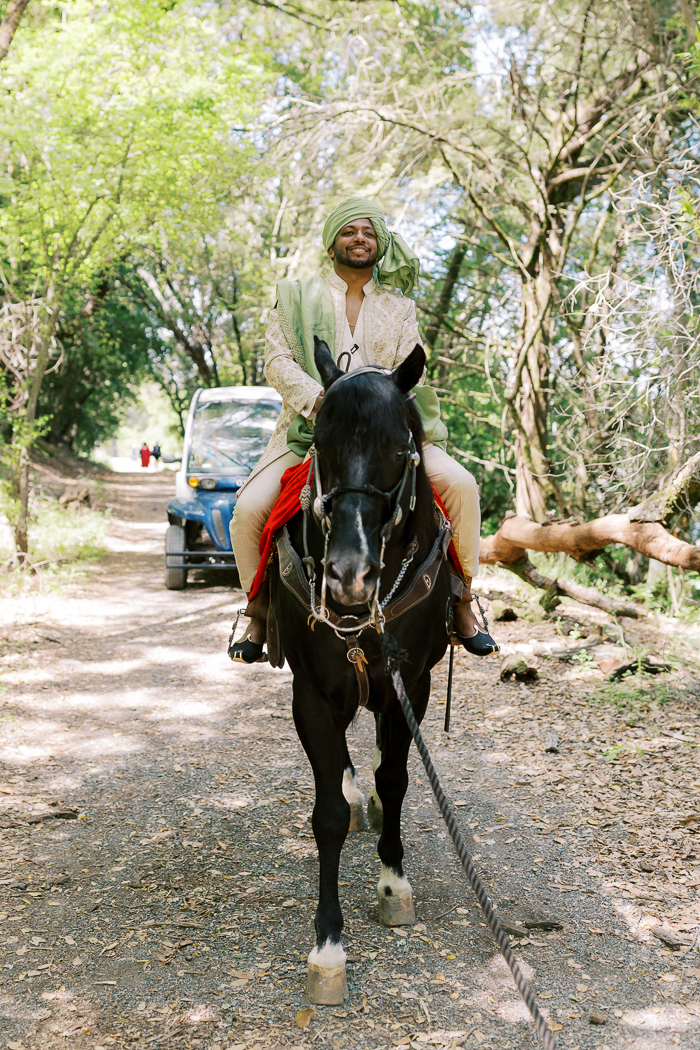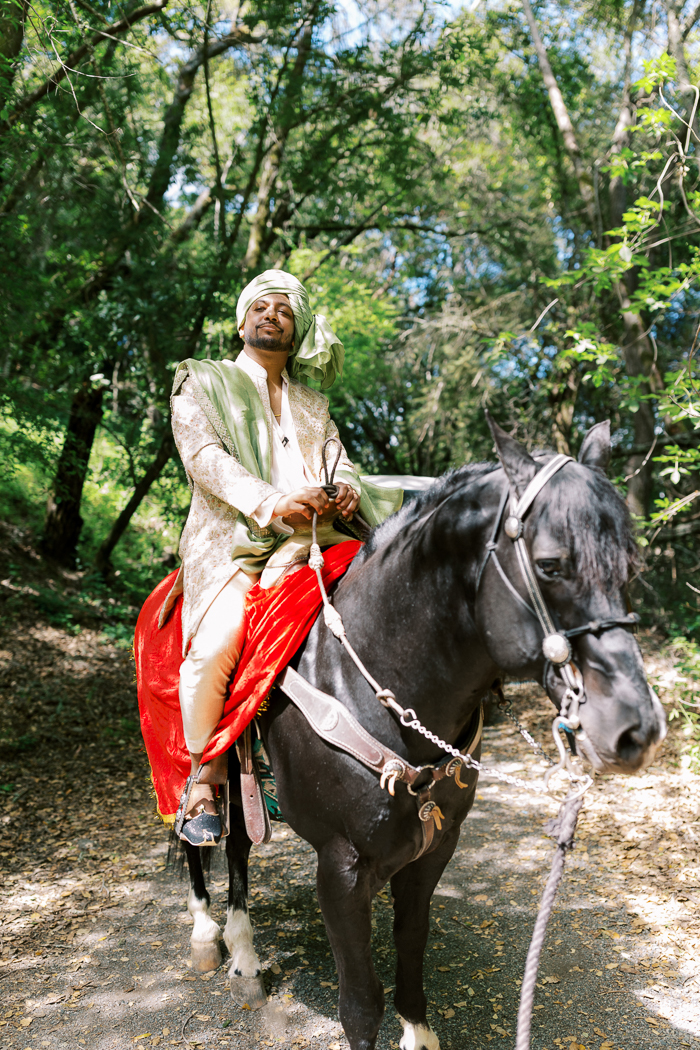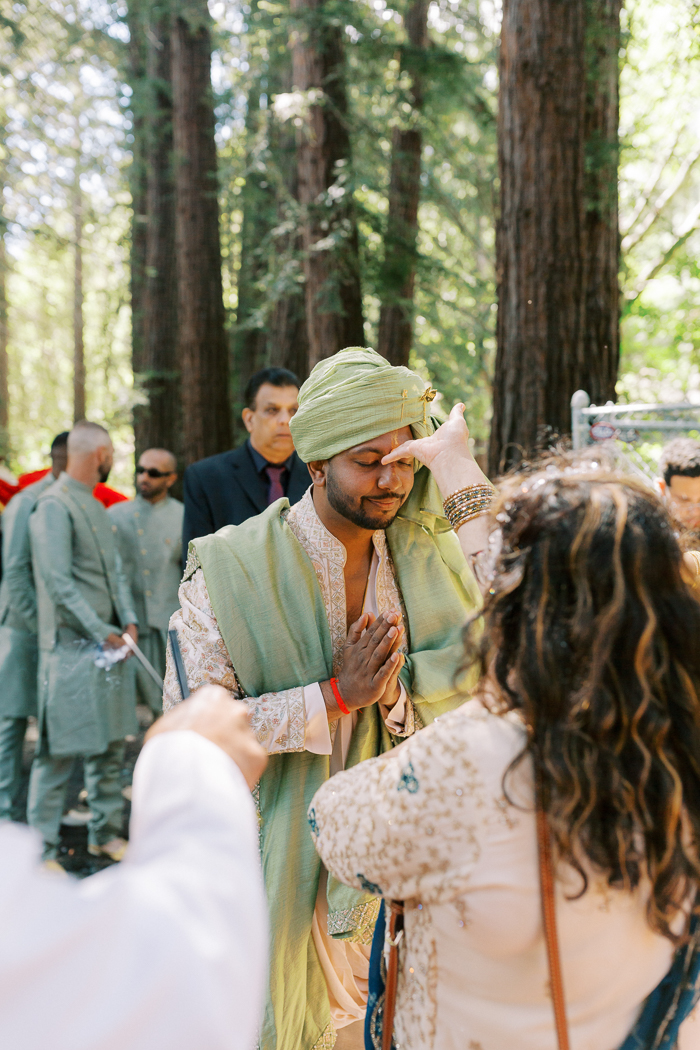 Handcrafted Origamis Were a Thoughtful Addition to Their Mandap
Our wedding mandap perfectly matched the enchanting redwood surroundings, creating a beautiful setting. The florist's artistry, with elegant blue flowers, flowering branches, and hanging garlands, amazed us. What made it even more special was our 10-year-old nephew, Liam, who handcrafted origami creations to decorate the mandap. His DIY peacocks and cranes, adorned with bells on fish wire, added a whimsical and magical touch that perfectly complemented the rustic simplicity of the structure. We loved our mandap, and Liam's thoughtful contribution made it even more unforgettable.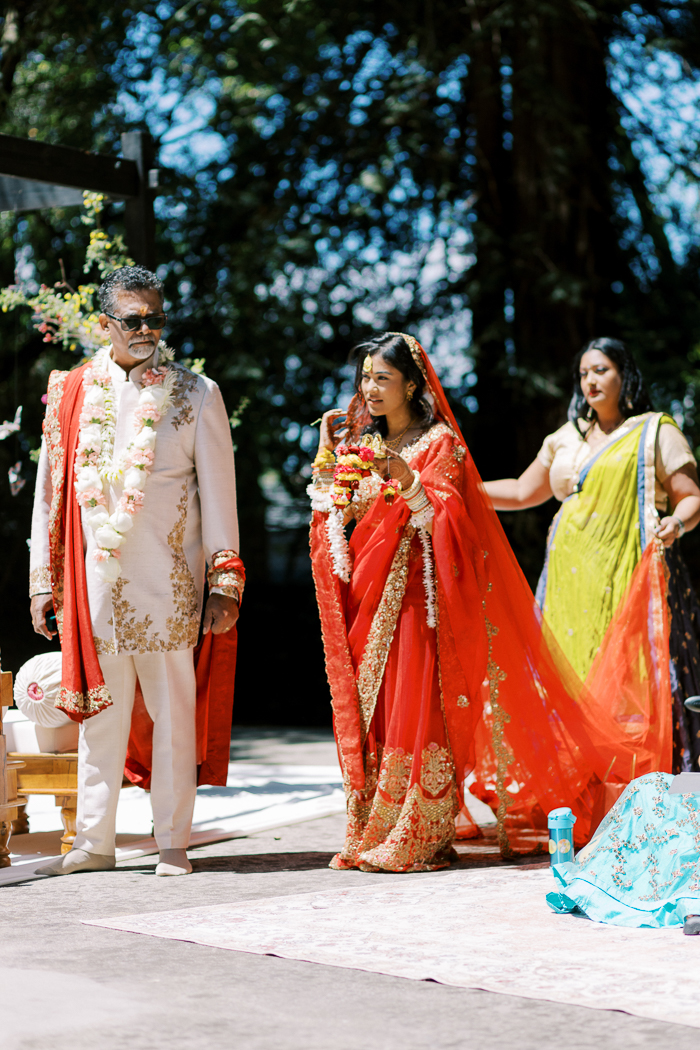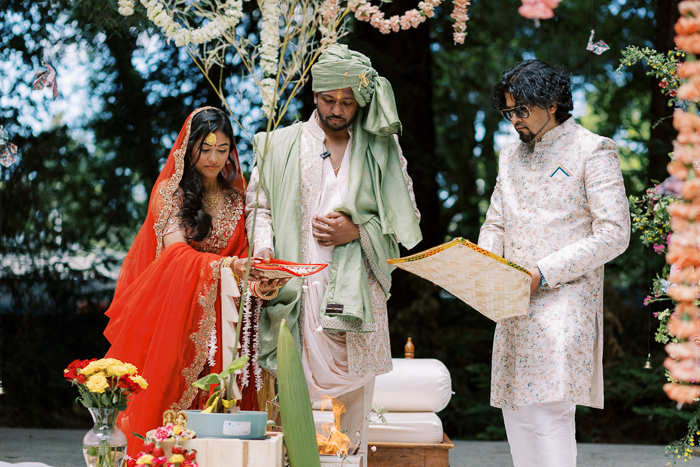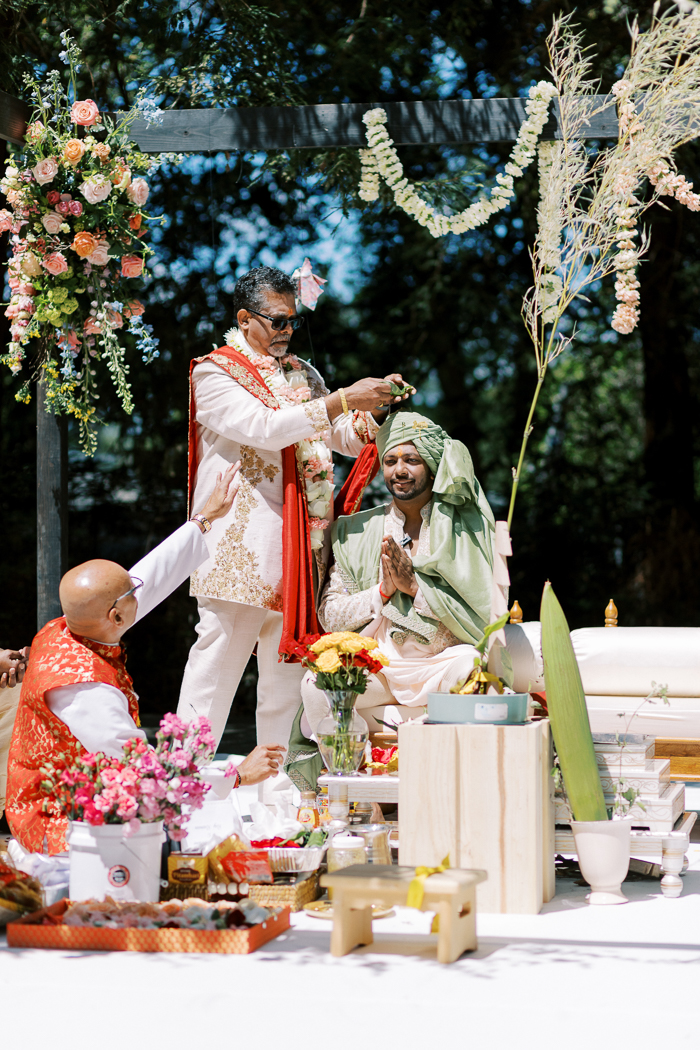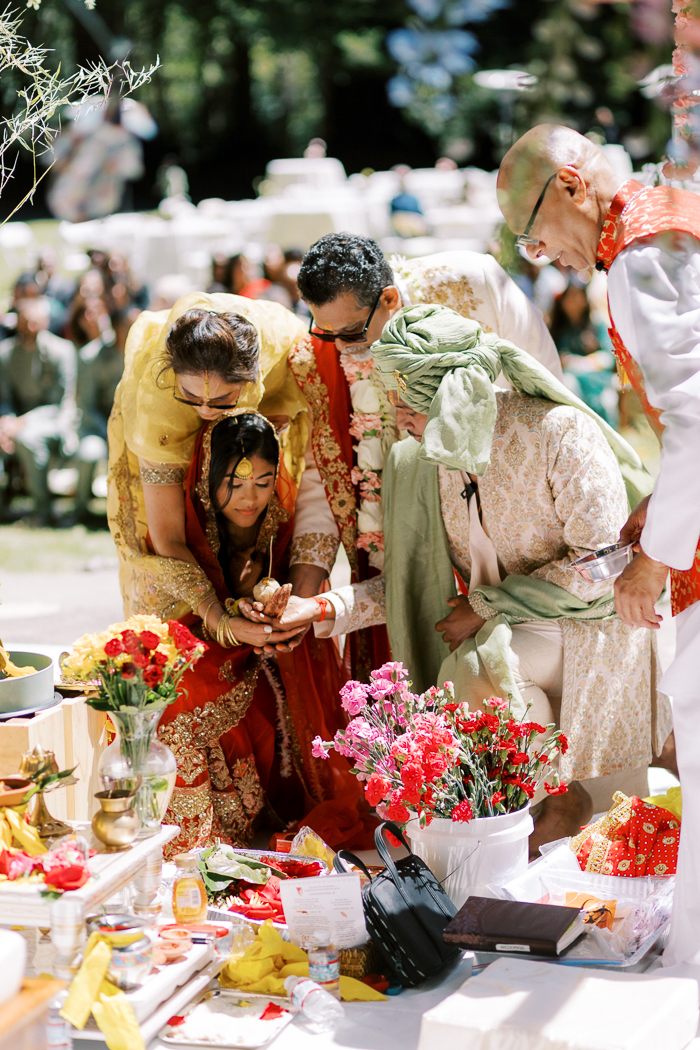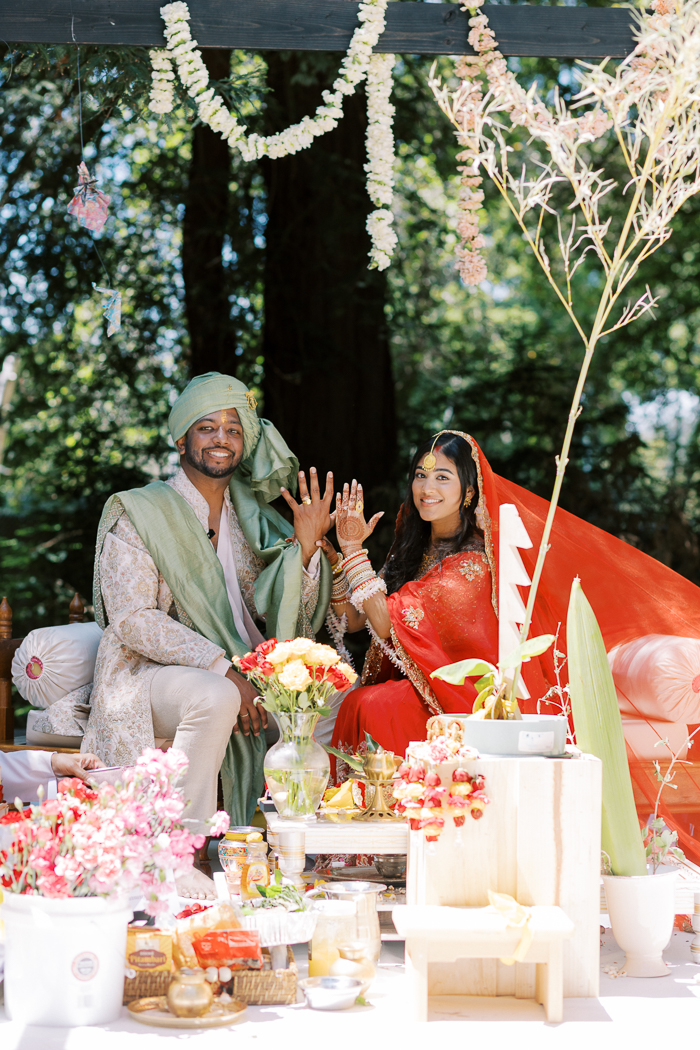 Blending Contemporary and Traditional Wedding Style for Their Palm Event Center Wedding
In our quest for a wedding filled with vibrant and daring designs, we embraced modern trends while honoring our beloved traditions. The bride, her parents, and I wore magnificent hand-embroidered outfits by Shyamal Bhumika. My sage green turban was adorned with a custom gold pin from the bride's mother, representing the heritage of Guyana and Fiji. The trailing bridal veil added a touch of exquisite beauty and grace. The bridesmaids and bridesman were equally stunning, dressed in custom, hand-painted saris and shirts by Indian designer DEVNAAGRI.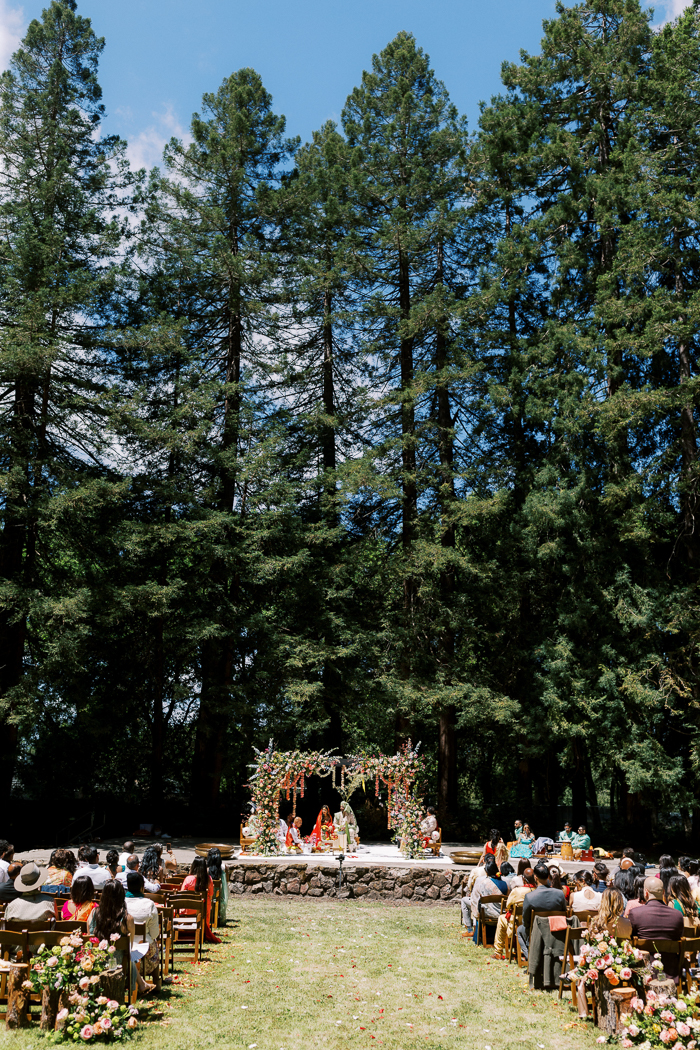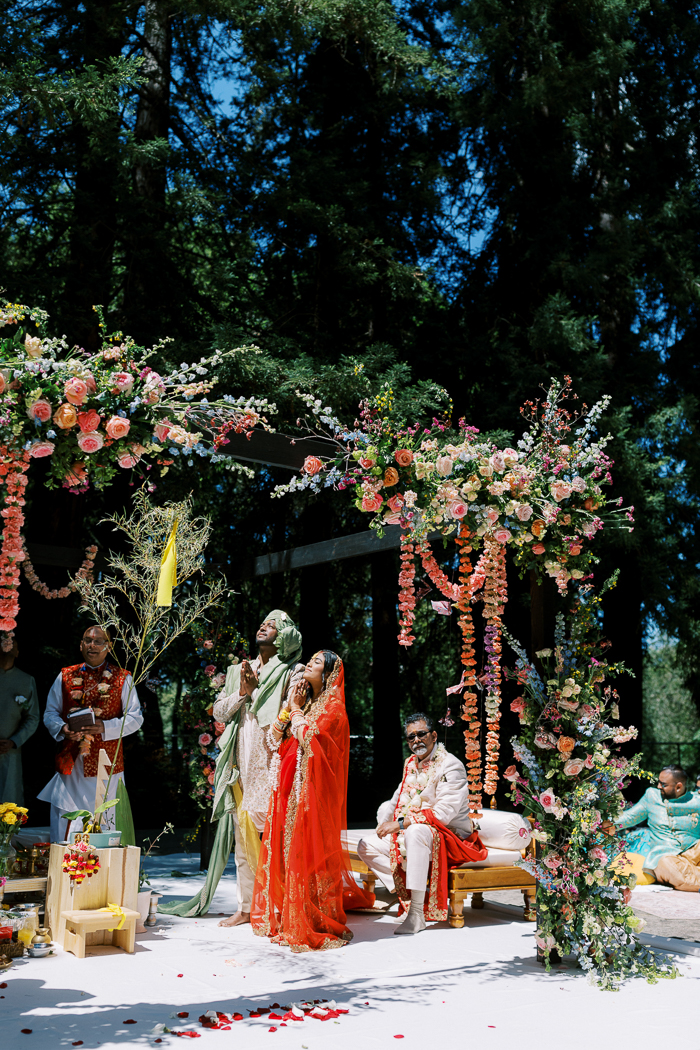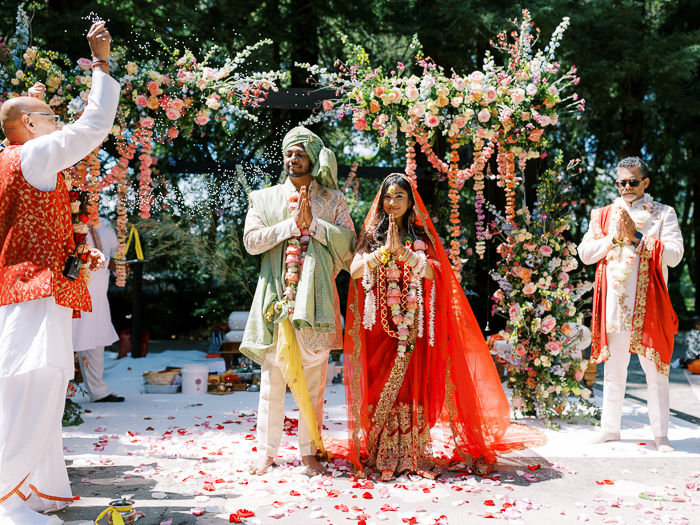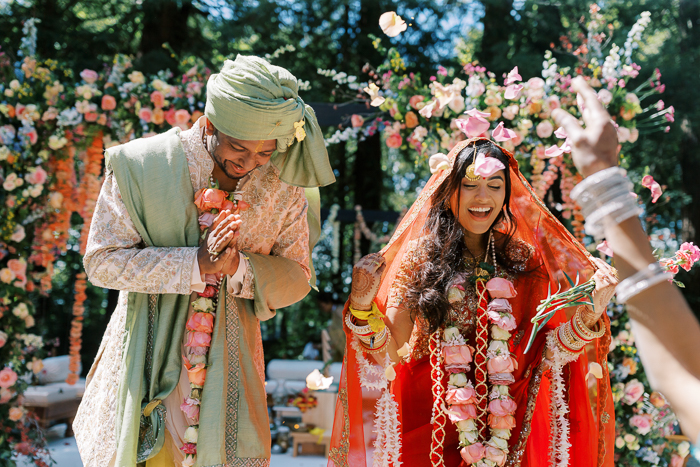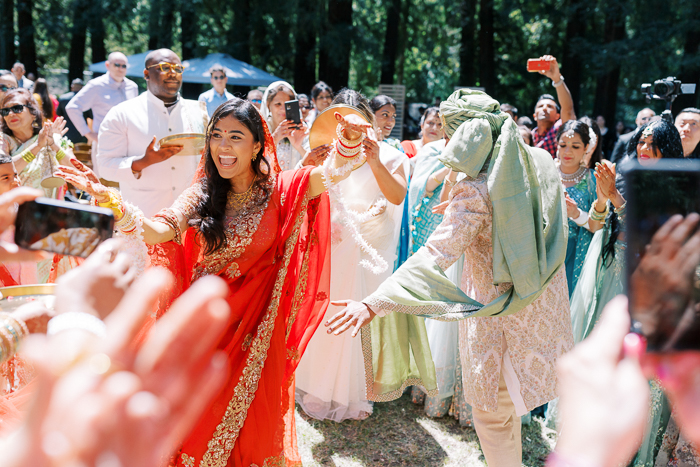 Ensuring Their Guests' Comfort Throughout Their Palm Event Center Wedding Day
Our guests' comfort was our top priority on our wedding day. Knowing that Indian weddings can be lengthy, we planned a delicious lunch during the ceremony to keep everyone happy. We arranged custom coloring pages for the kids featuring illustrations of us and our beloved dog, making their day extra special. The ceremonial lunch was a delightful fusion of traditional Fijian dishes catered by Curryous and over 250 Guyanese Puris prepared with love by my uncle, symbolizing the beautiful blend of our cultures. With the warmth and love of our family and friends surrounding us, our wedding day became a heartfelt and unforgettable celebration of our union.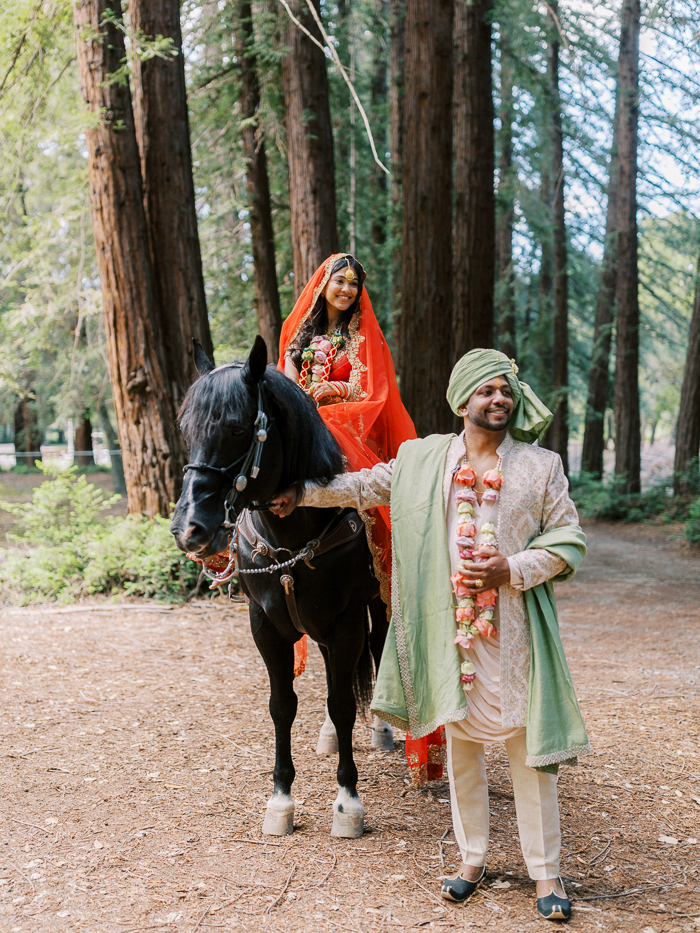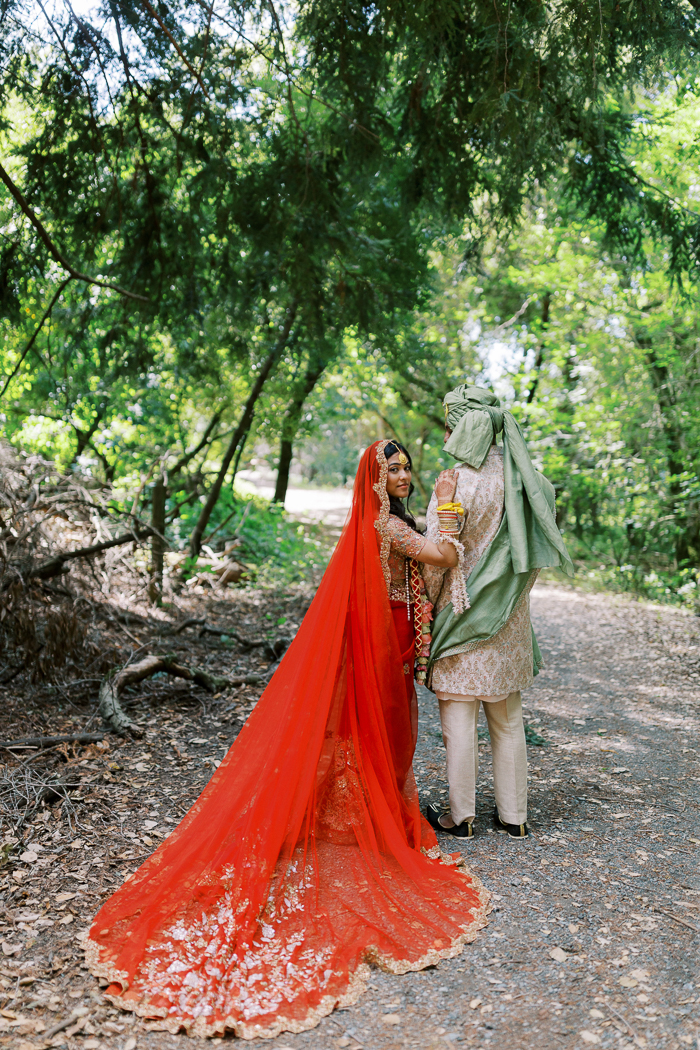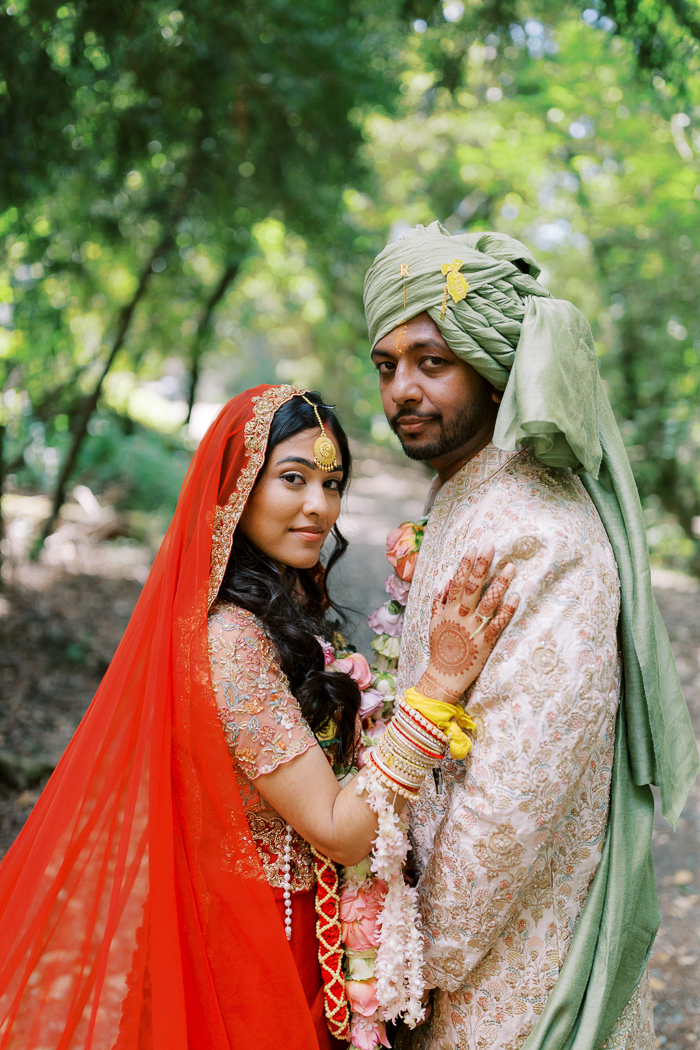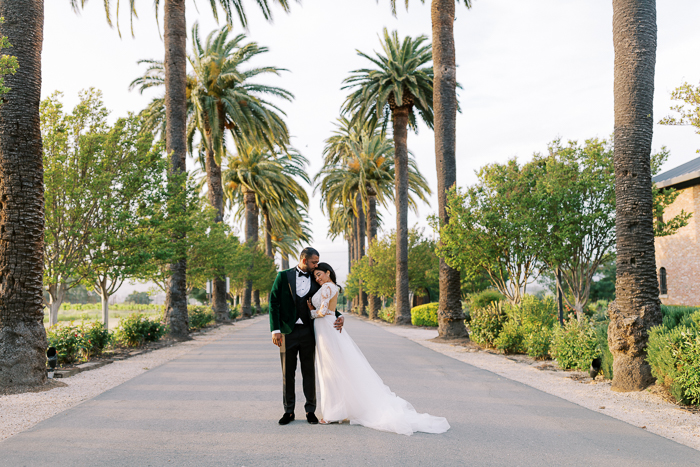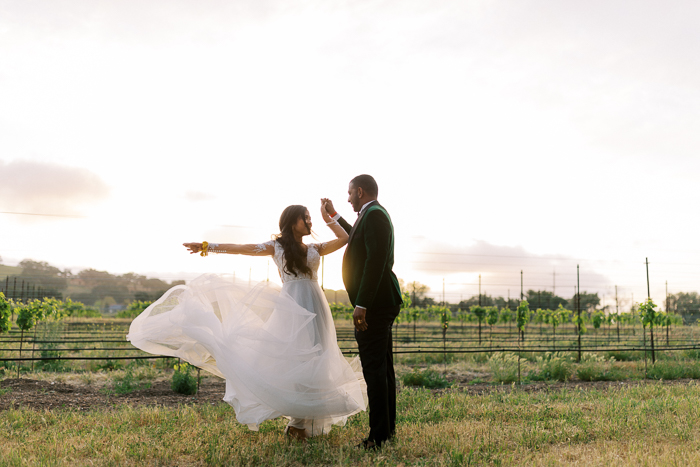 How They Navigated Their Palm Event Center Wedding Budget Challenges
Planning an Indian wedding in the Bay Area while managing student loans presented budget challenges. We made adjustments, researched venues and vendors on wedding websites and social media, and sought advice from other couples. Despite the constraints, we remained determined to create a meaningful celebration, and with careful planning, we made our dream wedding a reality.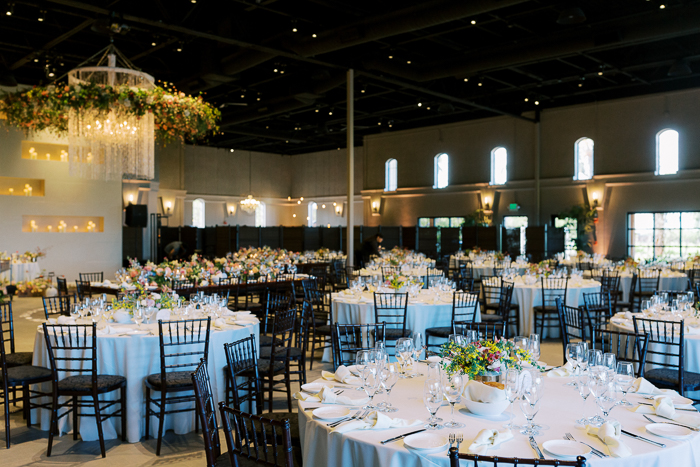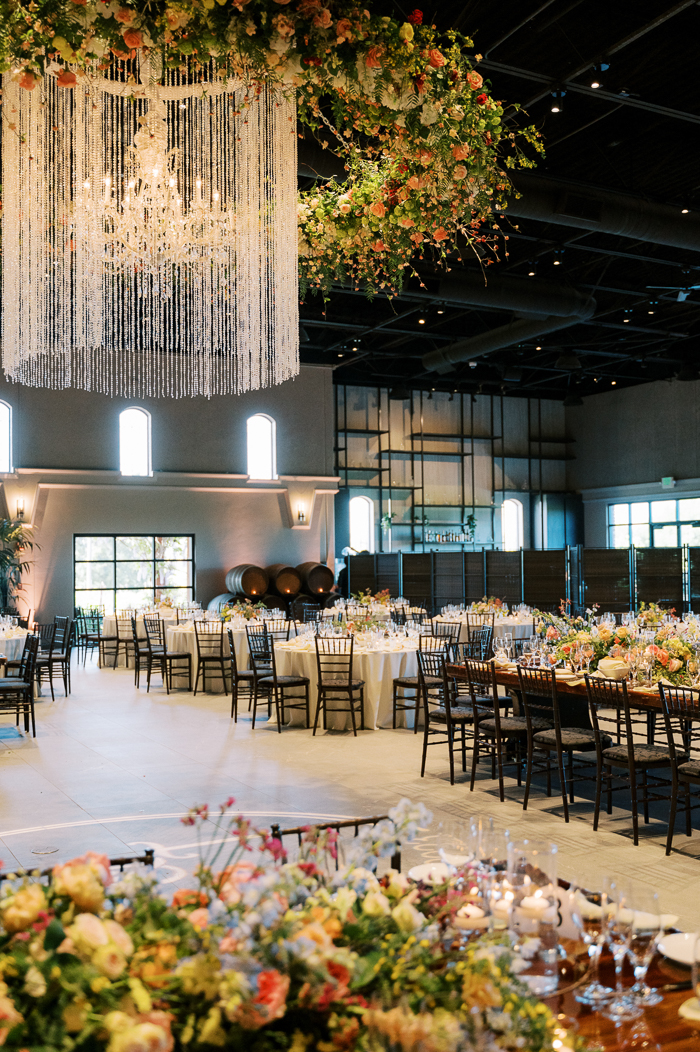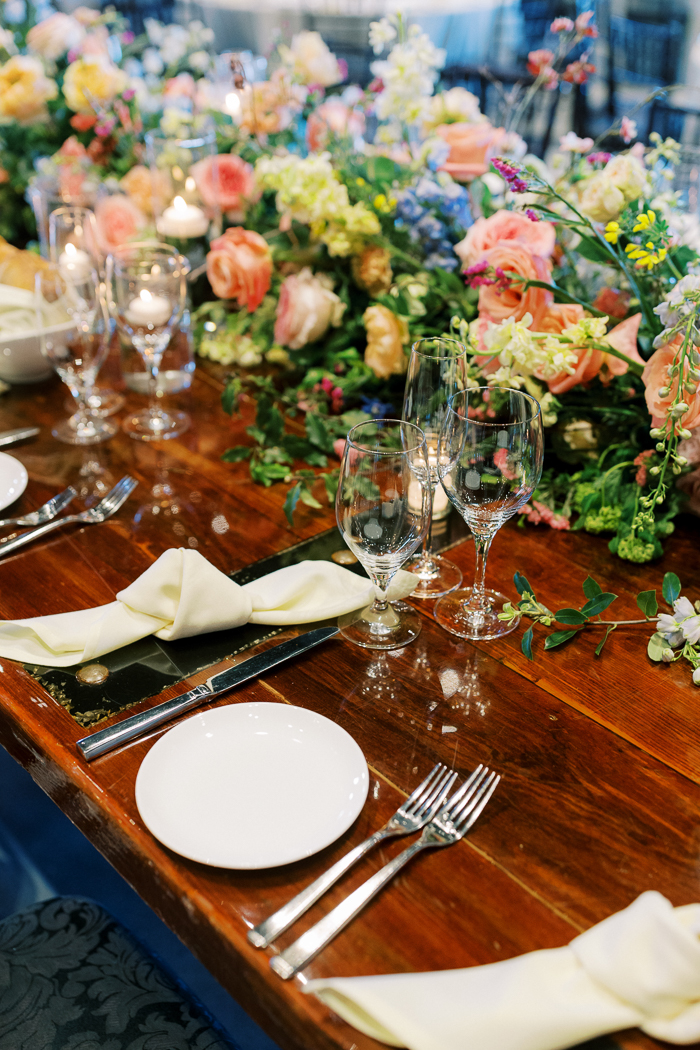 Choosing Eco-Friendly Wedding Favors as a Reminder of Home
We chose California poppy packets as our bridal favors, a sustainable choice that meant a lot to us. Many of our guests were native Californians now living elsewhere, so seeing their excitement about taking a piece of California with them was heartwarming. Even though it was a small gesture, it carried so much meaning, allowing our guests to keep a part of our wedding and the essence of California with them wherever they go.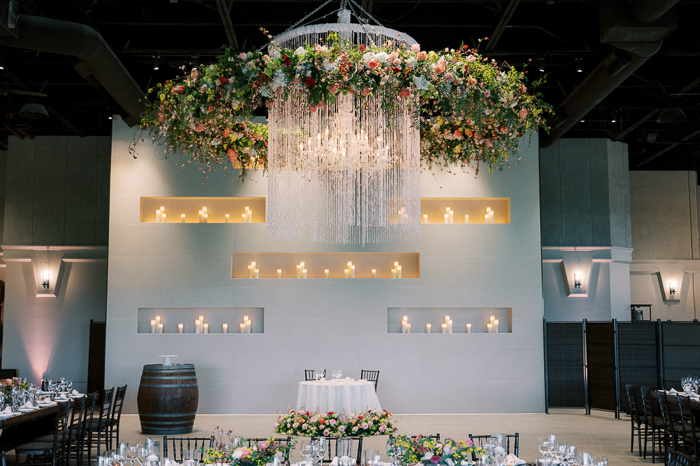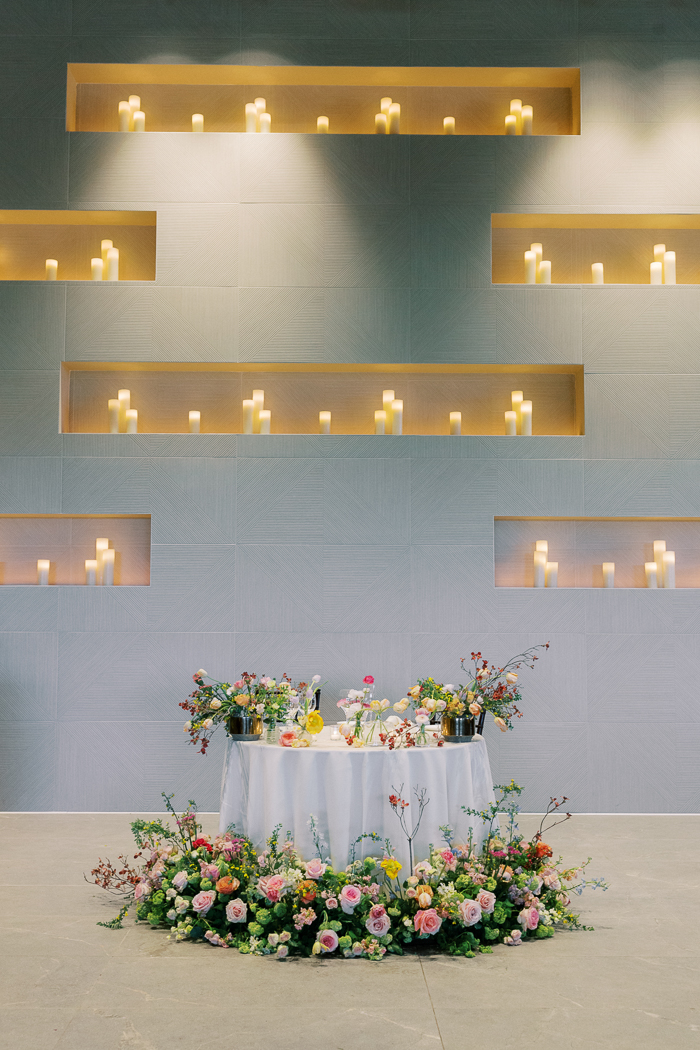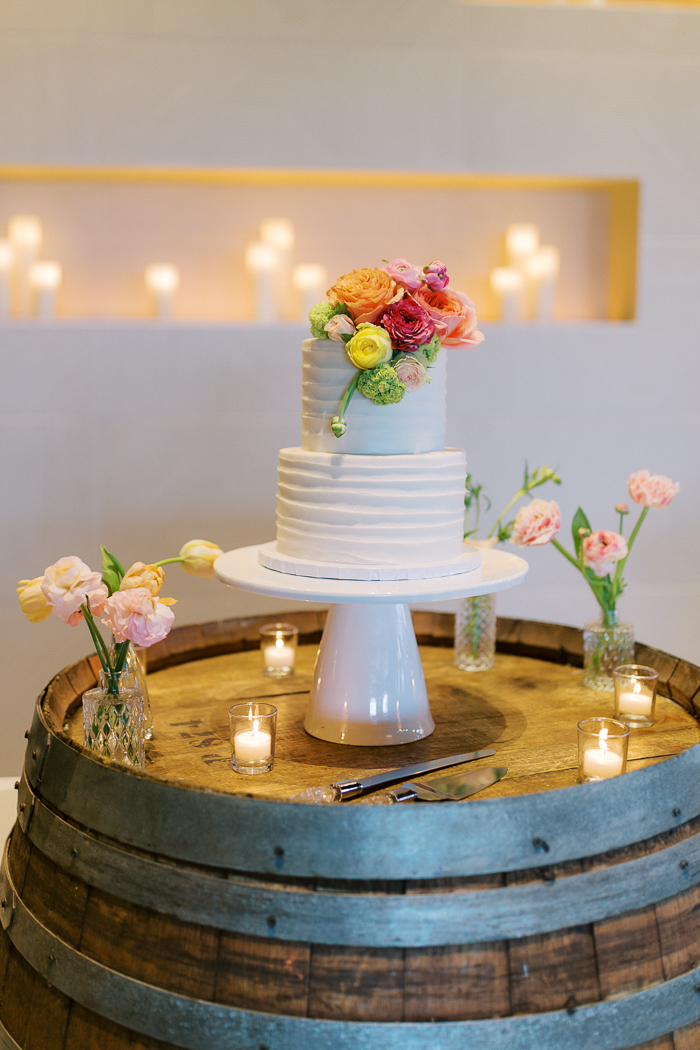 Exchanging Symbolic Gifts
At our Hindu wedding, we followed the tradition of exchanging 22k jewelry as gifts. The groom gave me a stunning Mangalsutra, a symbolic necklace representing our marriage and my new role as a married woman. He custom-designed it, adding his birthstone and two diamonds on each side, making this particular piece even more sentimental and unique. It was a beautiful symbol of our love and commitment.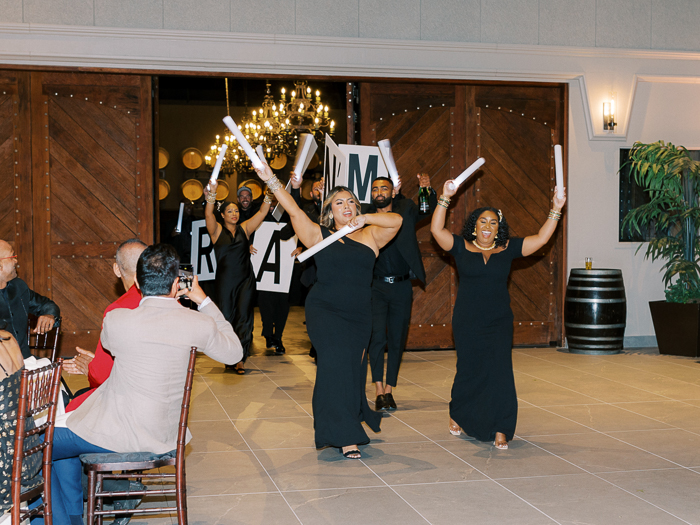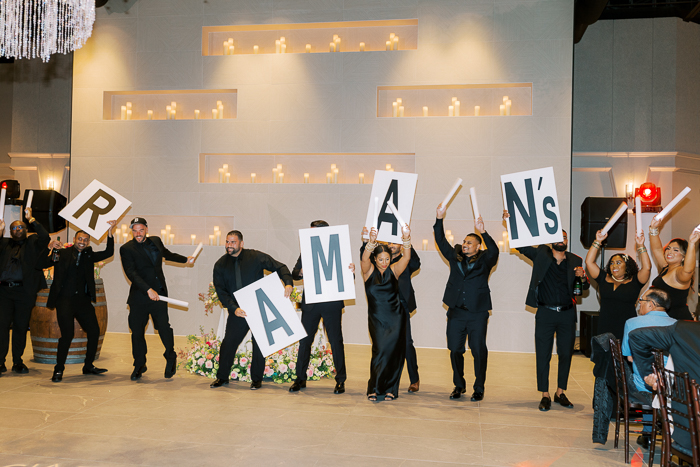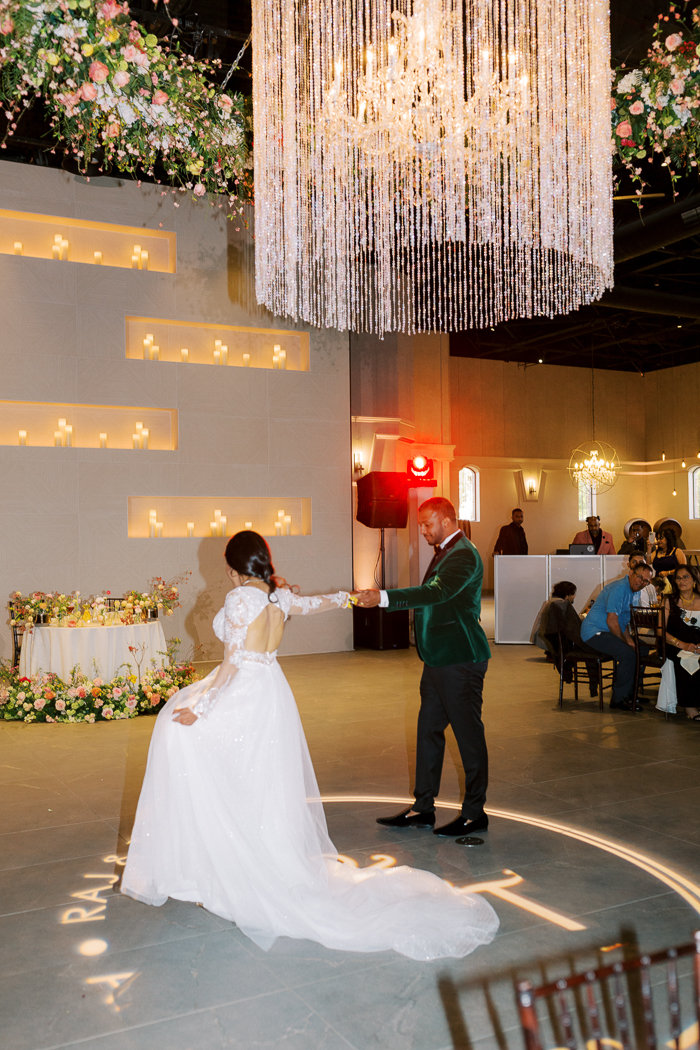 Recommended Reading: 80 First Dance Songs You Haven't Thought of Yet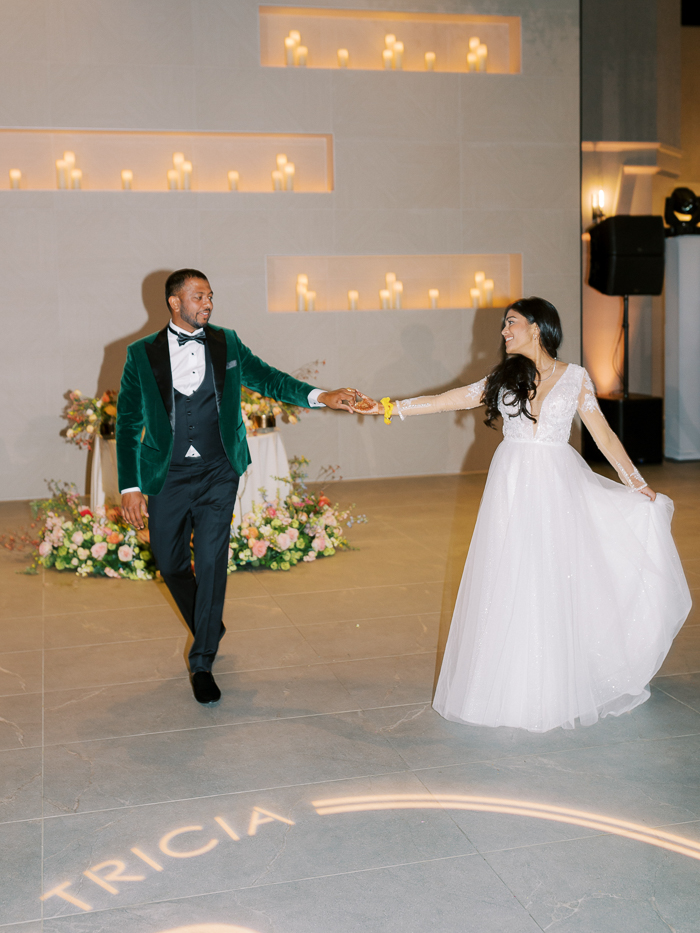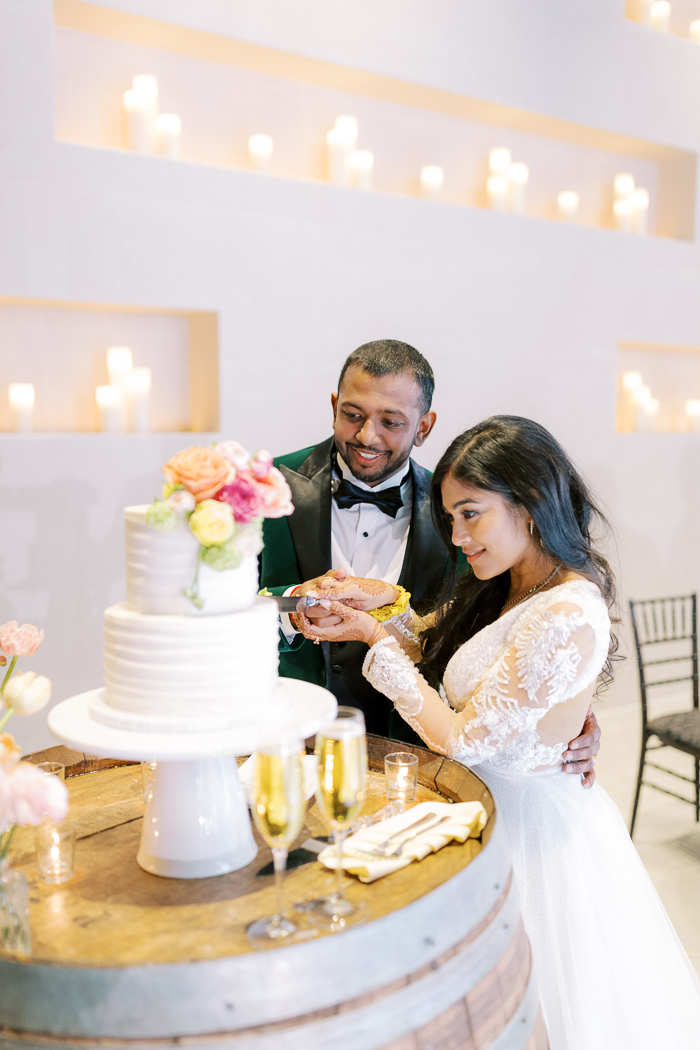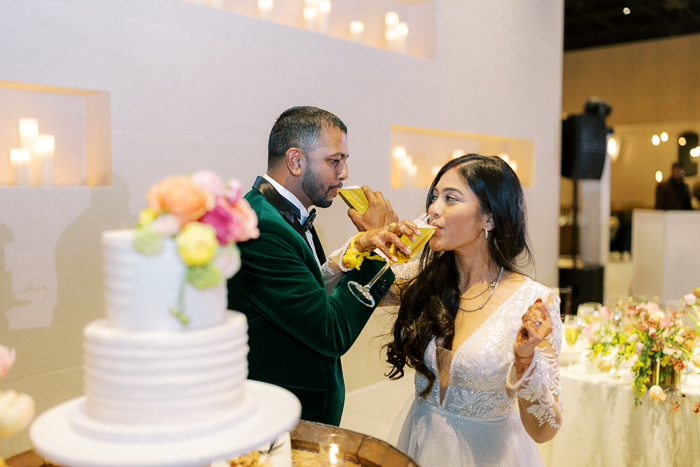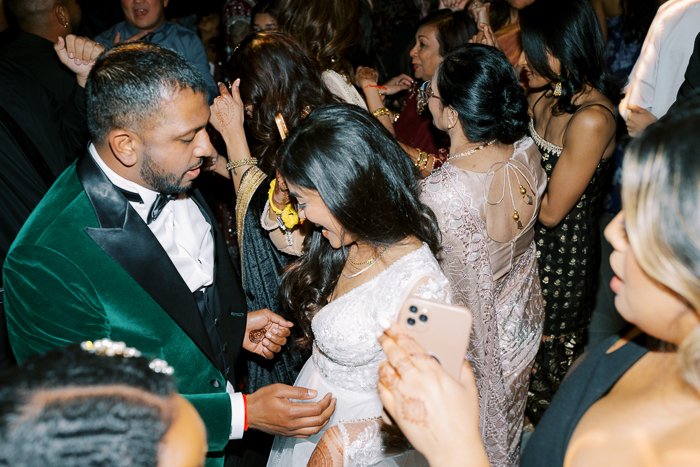 Congratulations to Tricia and Raj on their bright Guyanese & Fijian Palm Event Center wedding. A heartfelt thank you to Junebug member Apollo Fotografie for beautifully capturing all the moments that showcase their love! To see more inspiring celebrations, check out their profile in our directory of wedding photographers from around the world.
To create a multicultural wedding like this, it's essential to have an experienced team to ensure a seamless combination of all the elements. Their expertise and guidance are invaluable in crafting a wedding that beautifully blends different cultures and traditions, making it a truly extraordinary event. With the right professionals supporting you, there are no limits to what can be achieved!