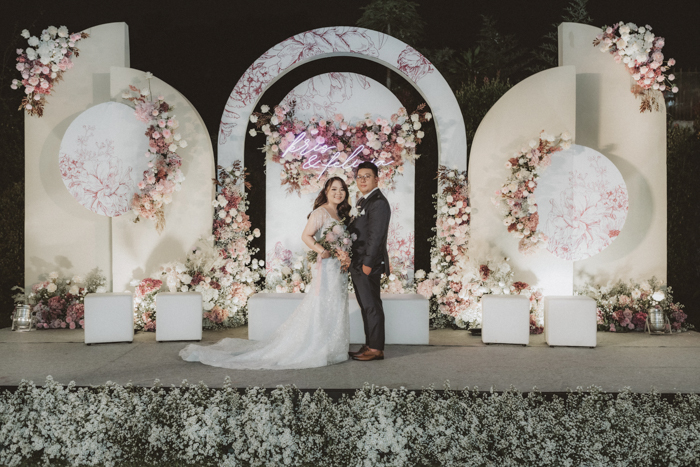 Choosing an intimate wedding doesn't mean you have to skip the details that matter most to you. Even if you decide to keep your celebration on the smaller side, you can still go all out on the little things. Just take a look at Felicia and Kris' Maxi's Resto wedding! With a cozy guest list, a pastel pink color palette, and lush, delicate florals—they created an unforgettable, whimsical garden party.
Brimming with natural beauty, their venue set the stage for a picturesque day. The garden ceremony had wooden benches, a flower-lined aisle, and a dreamy arch covered in soft drapes and blooms. It was the perfect backdrop for their vows. The reception got a boost of romance with string lights and a stunning stage backdrop that turned the open space into an intimate haven. And to top it all off, the evening hit a high note when firework fountains lit up the sky during their first dance.
If you and your partner love the enchanting and dreamy feel, prepare for some serious inspiration captured by Tania Salim. After you're done, you'll be overflowing with ideas to share with your team of vendors.
The Couple:
Felicia and Kris
The Wedding:
Maxi's Resto, Indonesia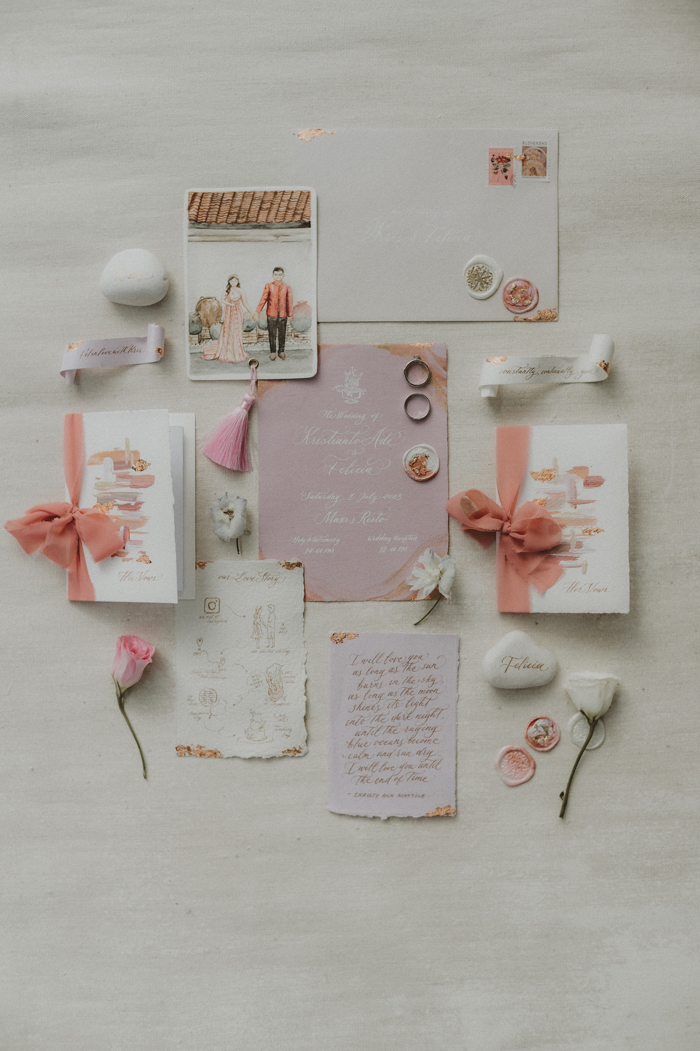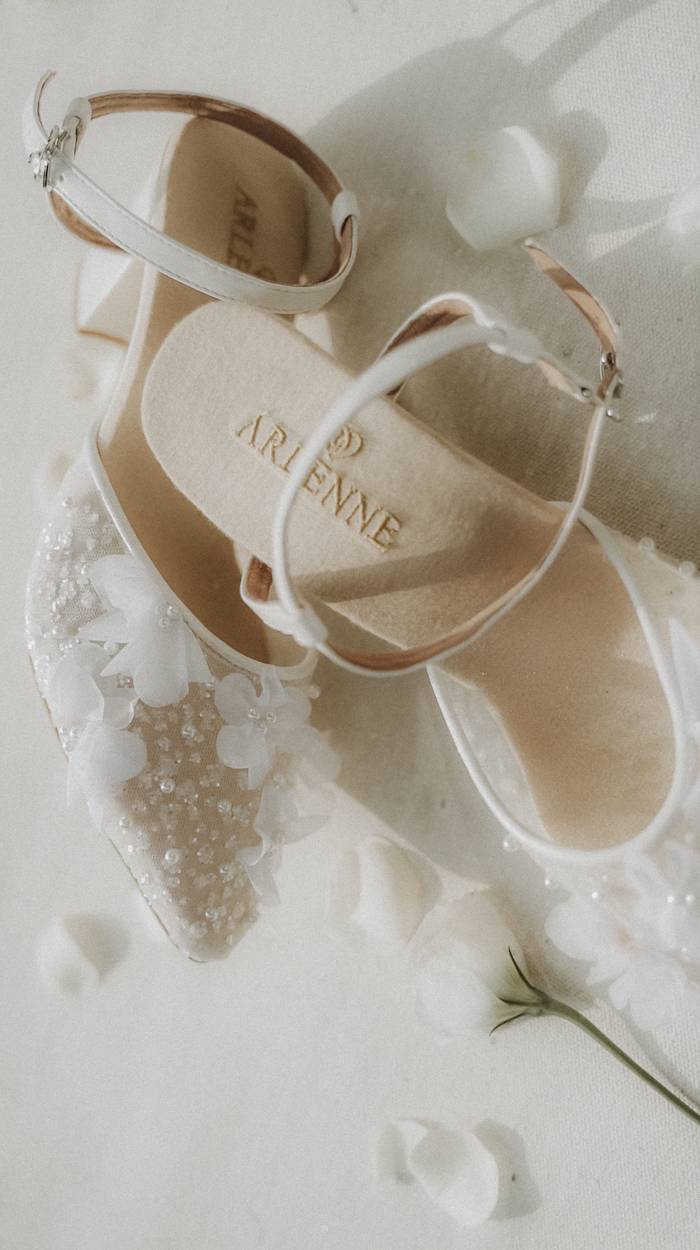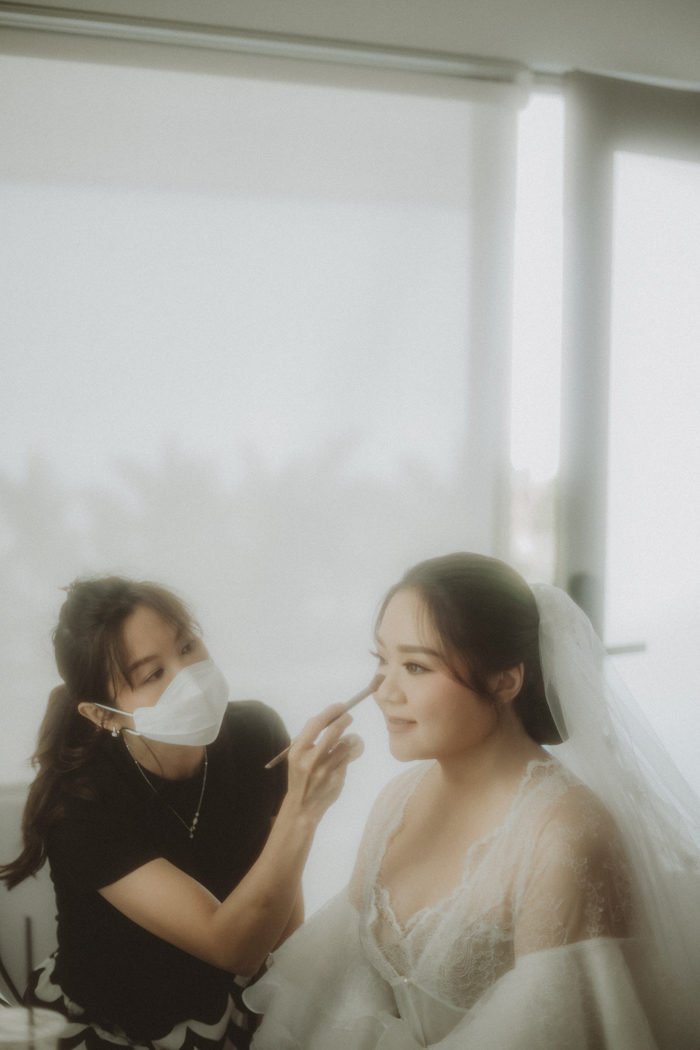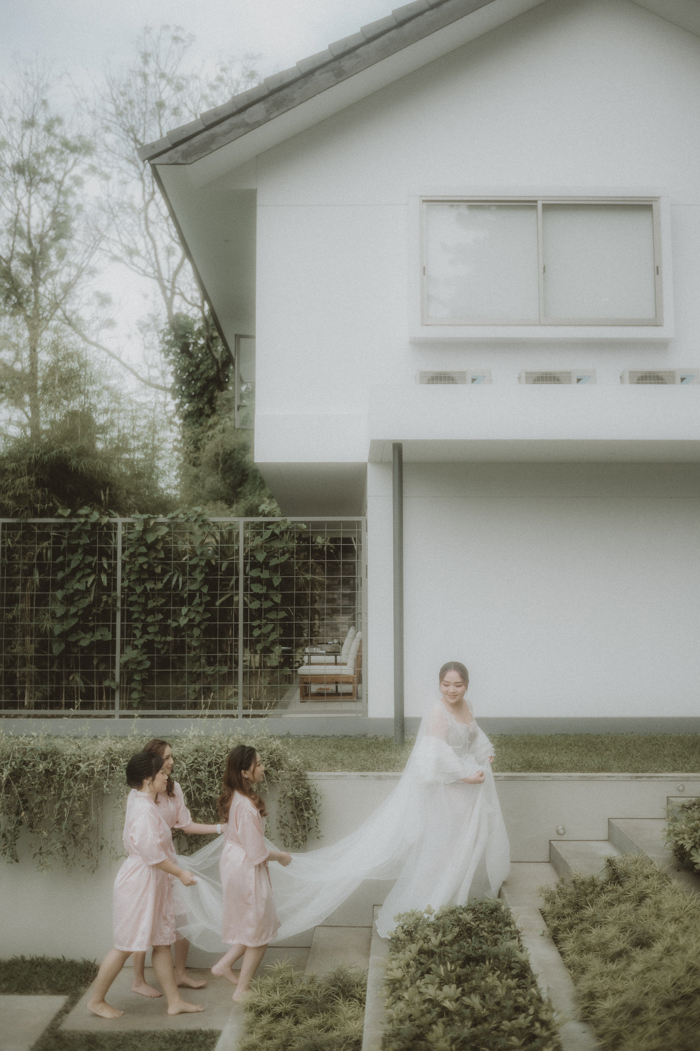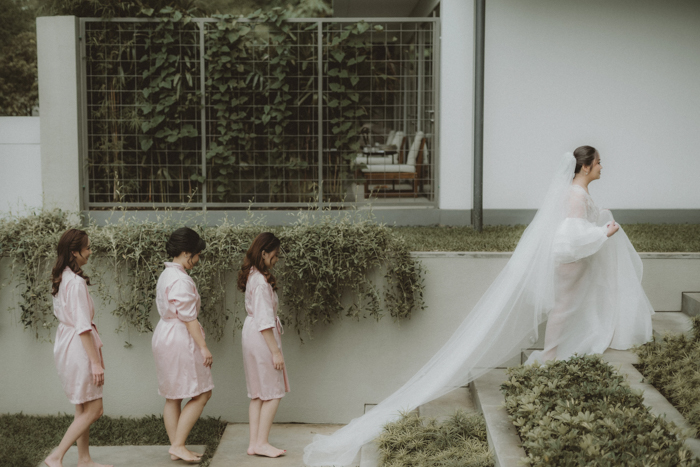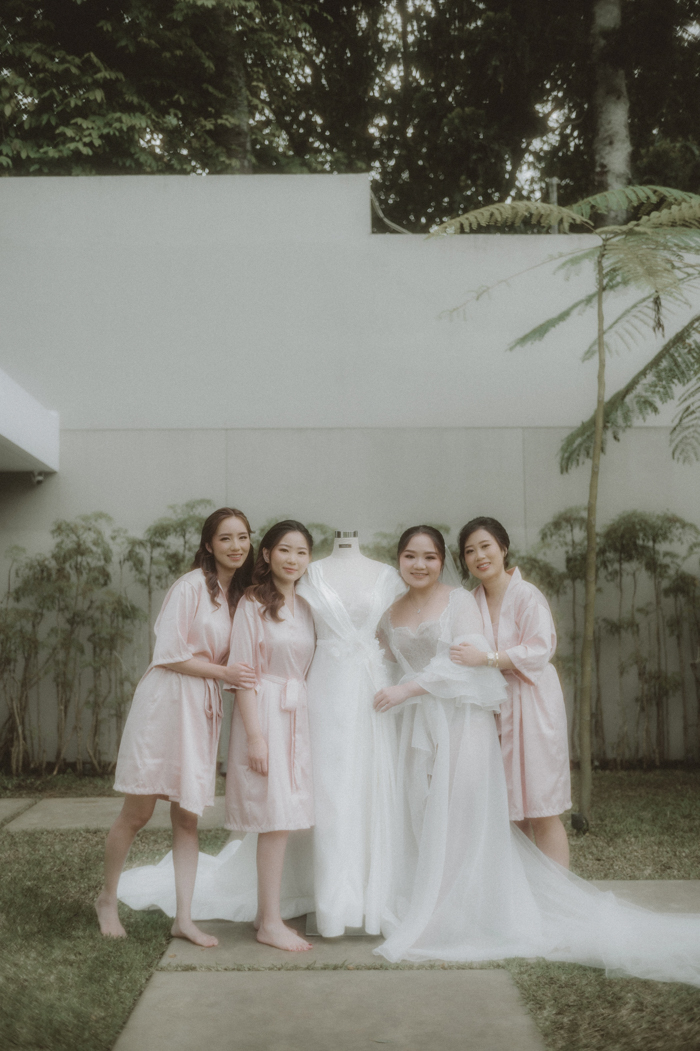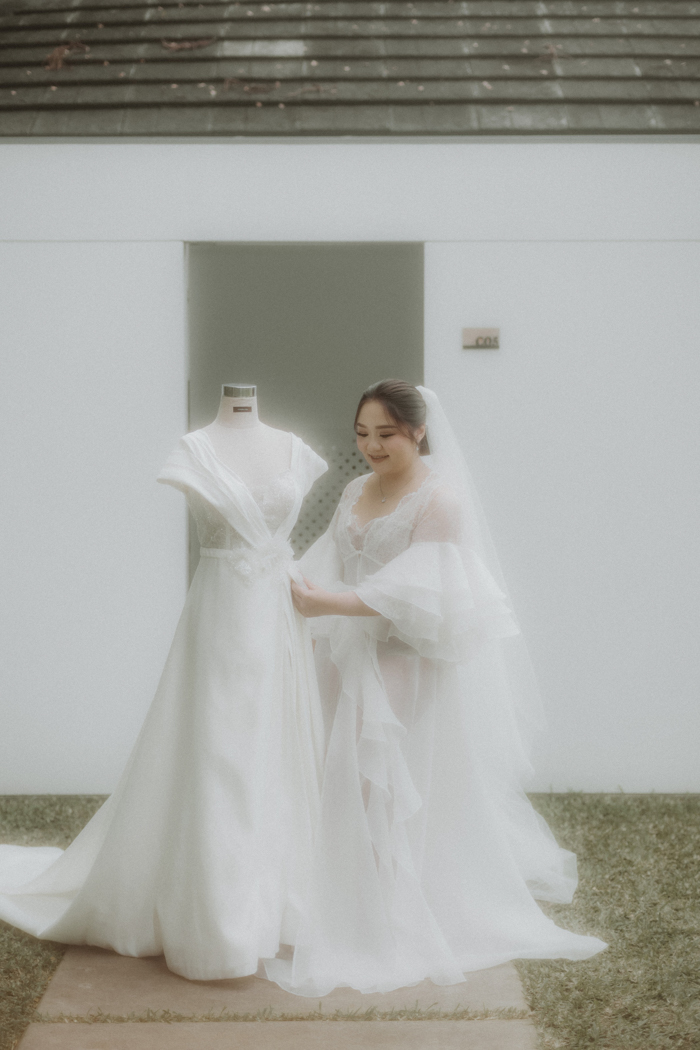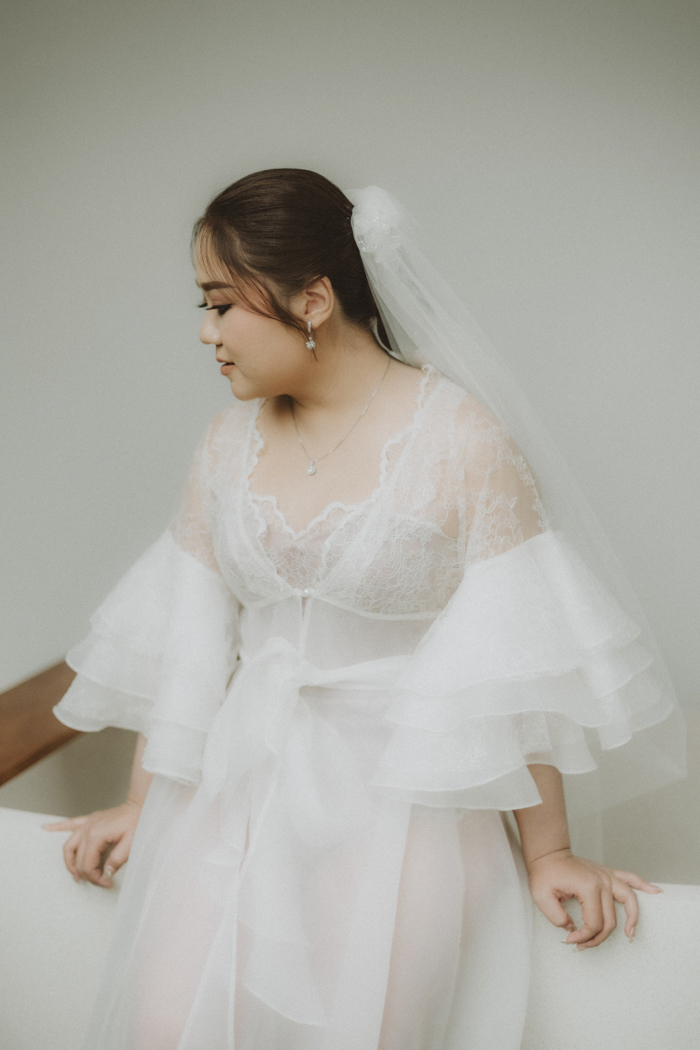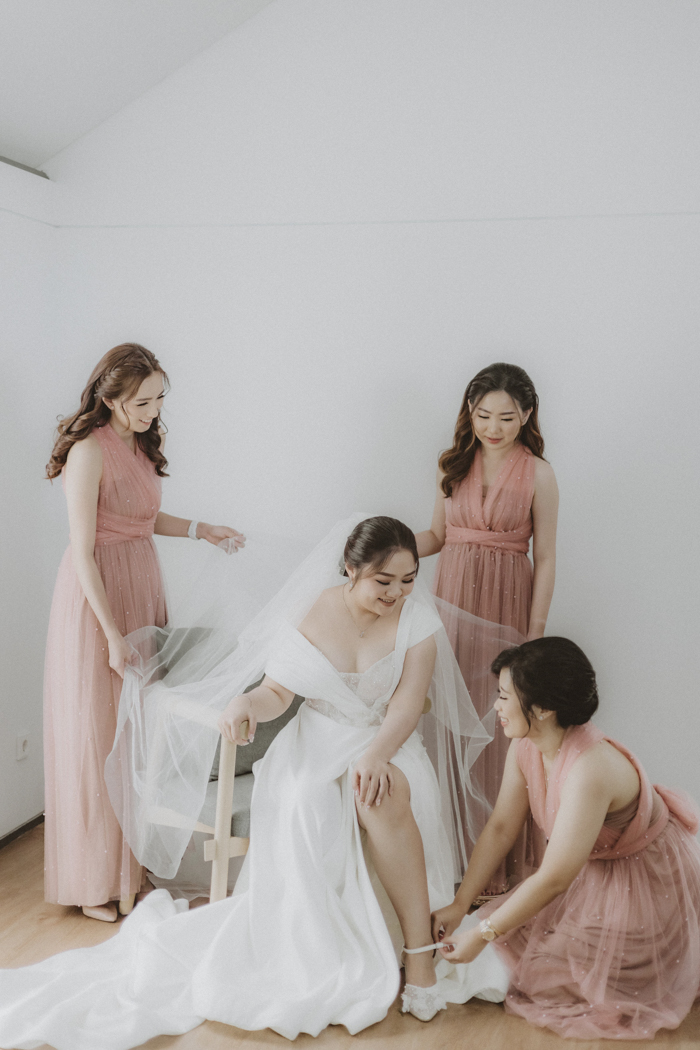 Handcrafted Wedding Invitations
We personally crafted our wedding invitations. We designed them ourselves, printed them, and our cousin assisted with the lettering and adding wax seals to them.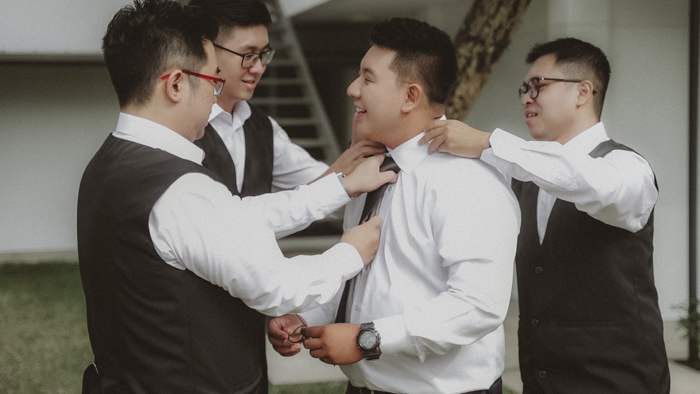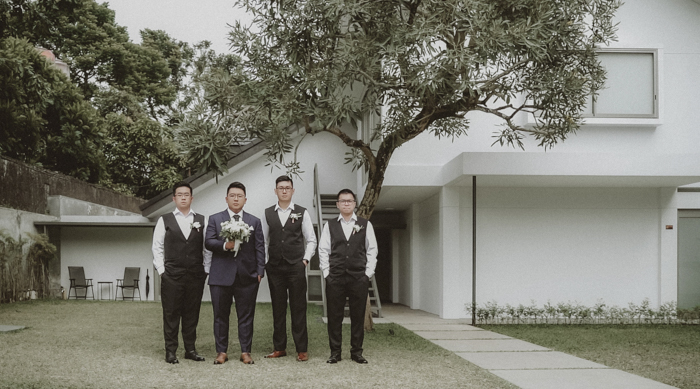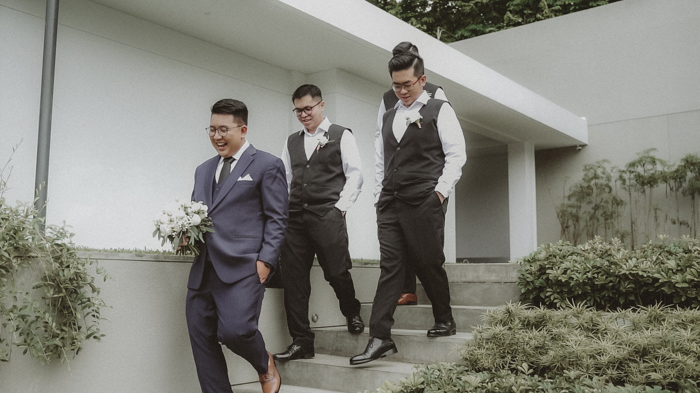 How Their Maxi's Resto Wedding Came To Be
We've always imagined our dream wedding as a simple, intimate gathering with our closest family and friends. We envisioned it having a touch of rustic charm in a beautiful garden adorned with lots of hanging lights. And our wedding team made our dream a reality.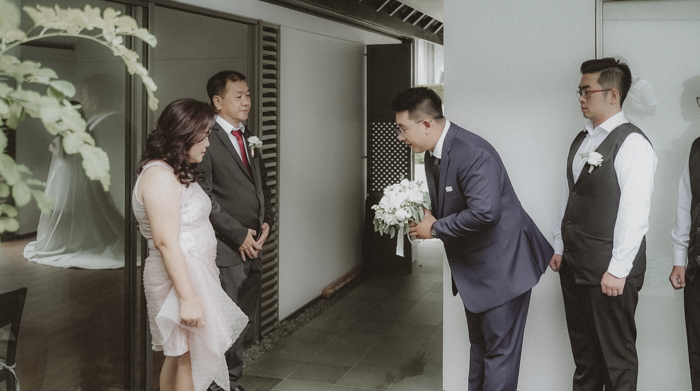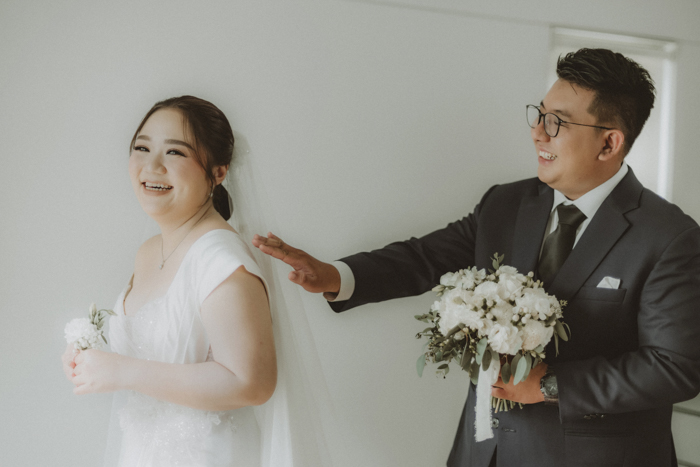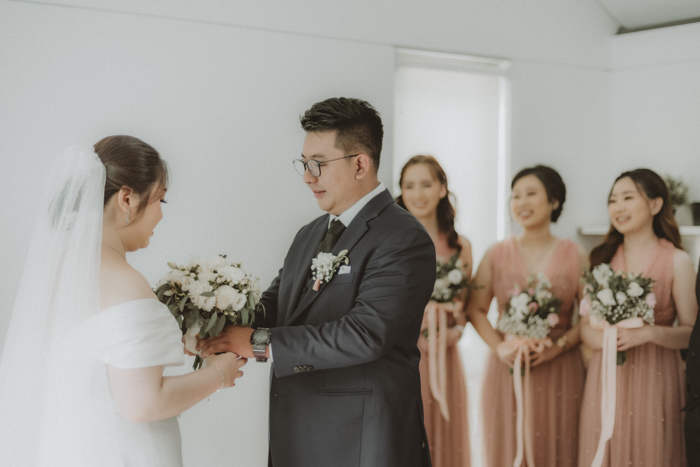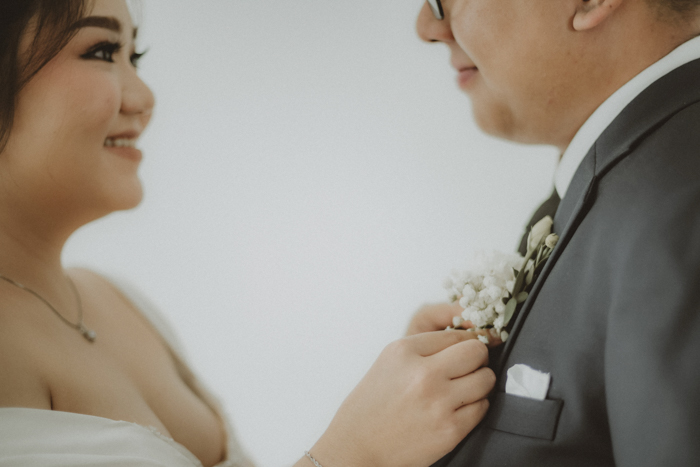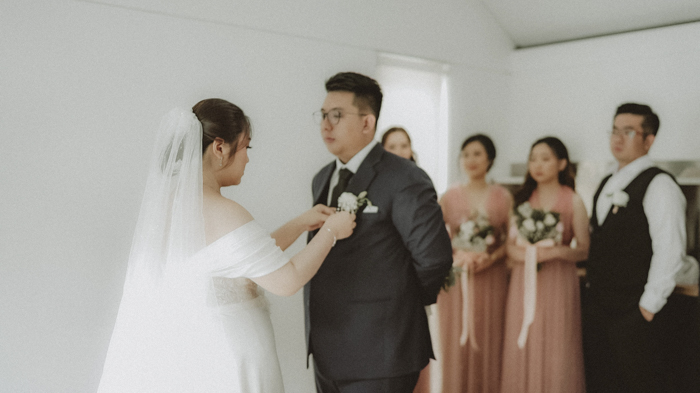 Capturing Unforgettable Memories
The highlight of our day was when we exchanged our wedding vows. Kris was quite nervous, and he held my hand tightly. It was exceptionally beautiful and truly unforgettable. Our photographer beautifully captured these moments, showcasing my flawless makeup, custom wedding dress, and stunning decor.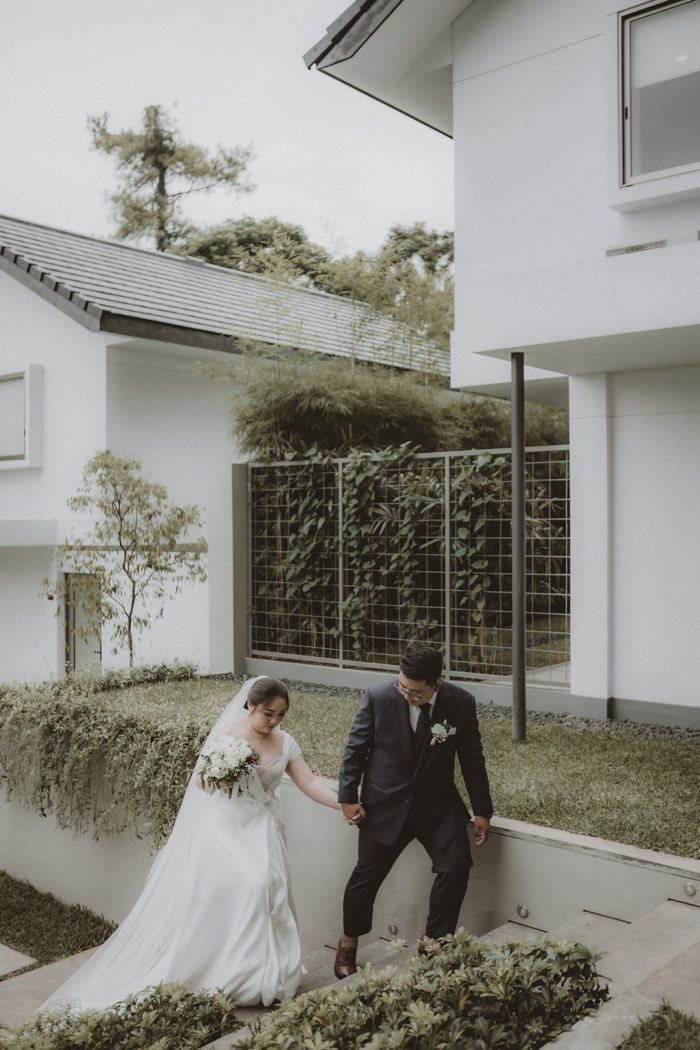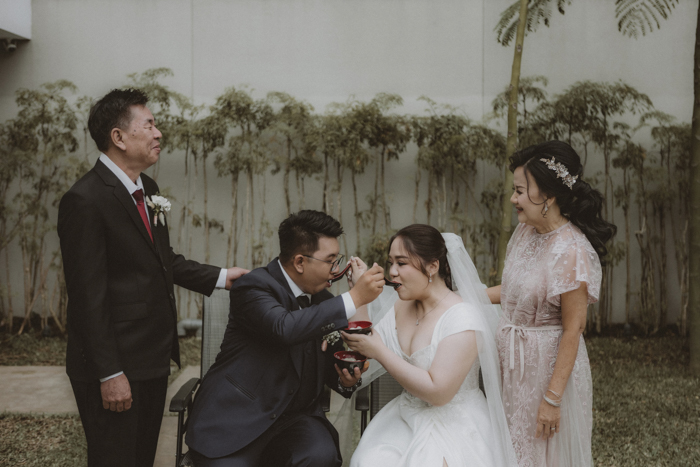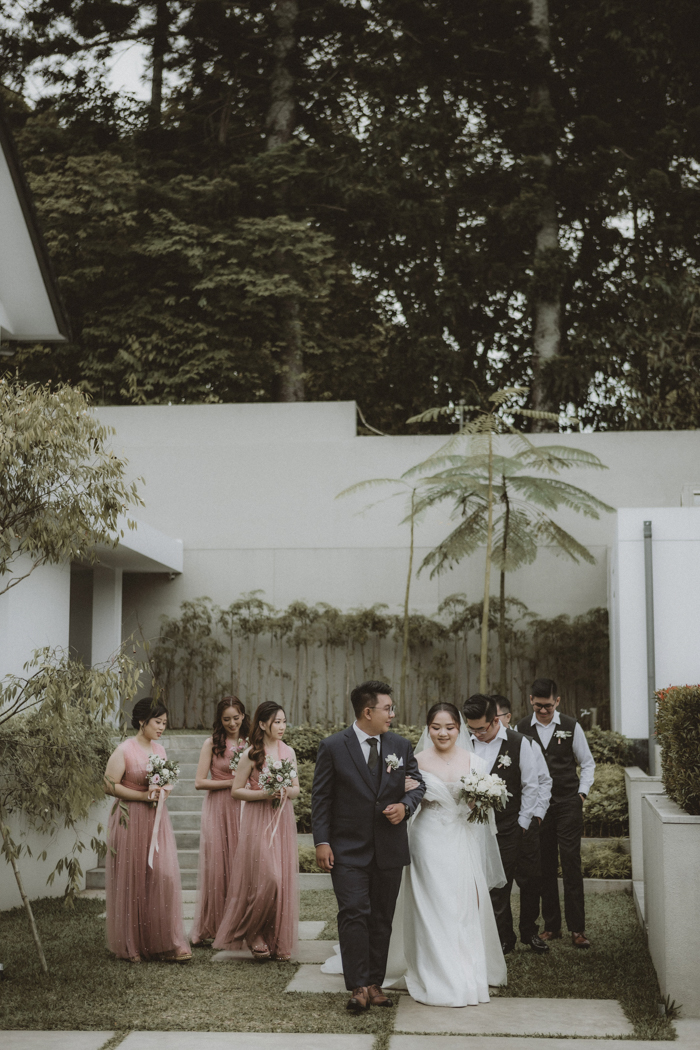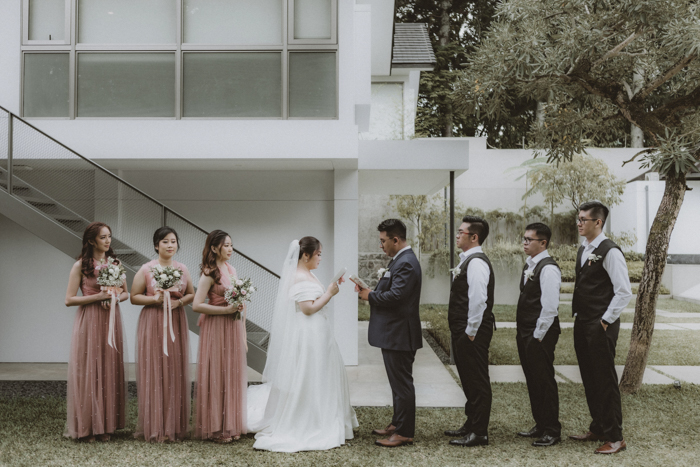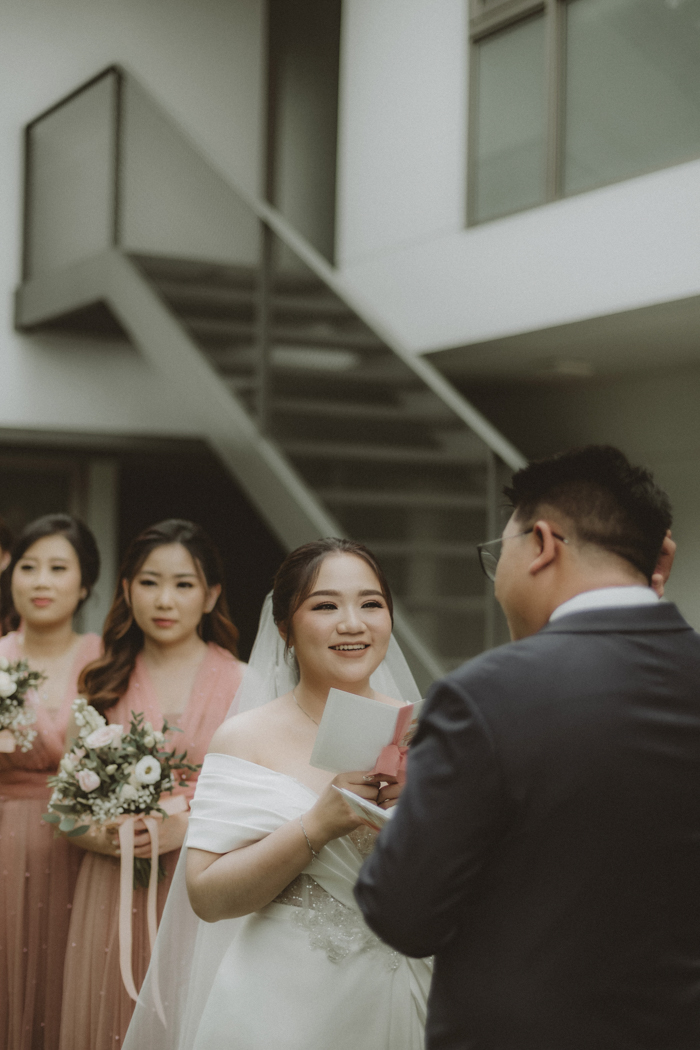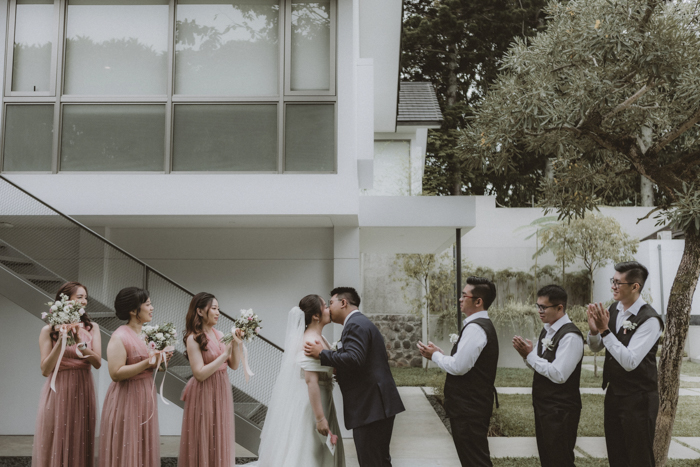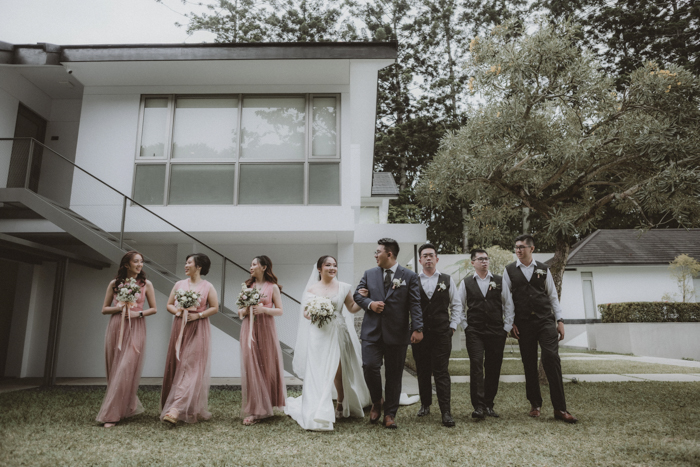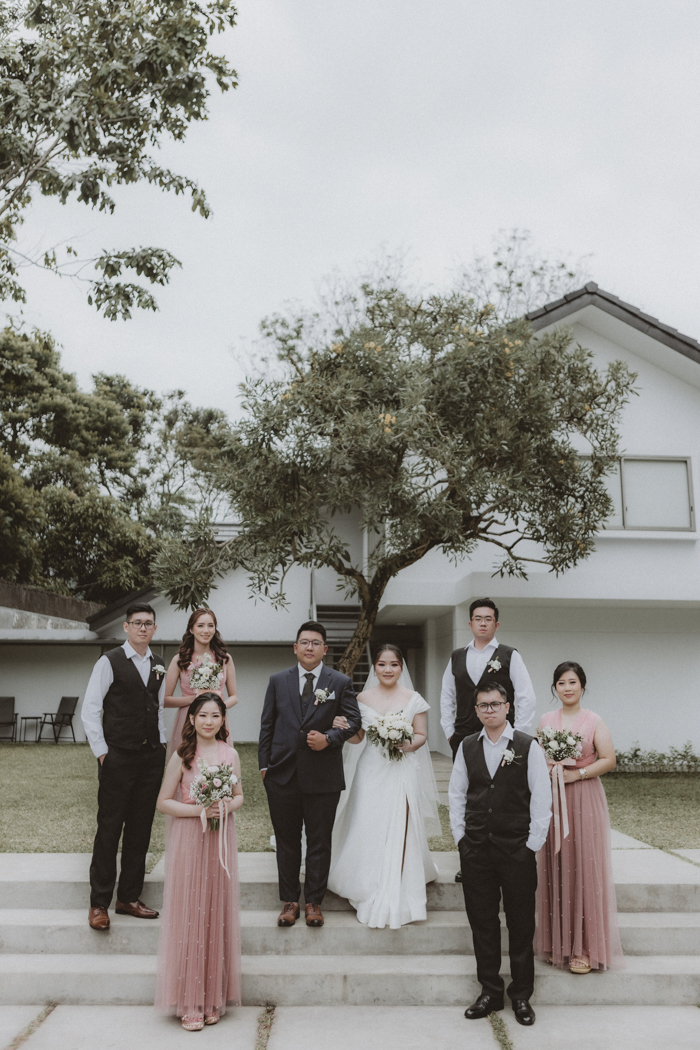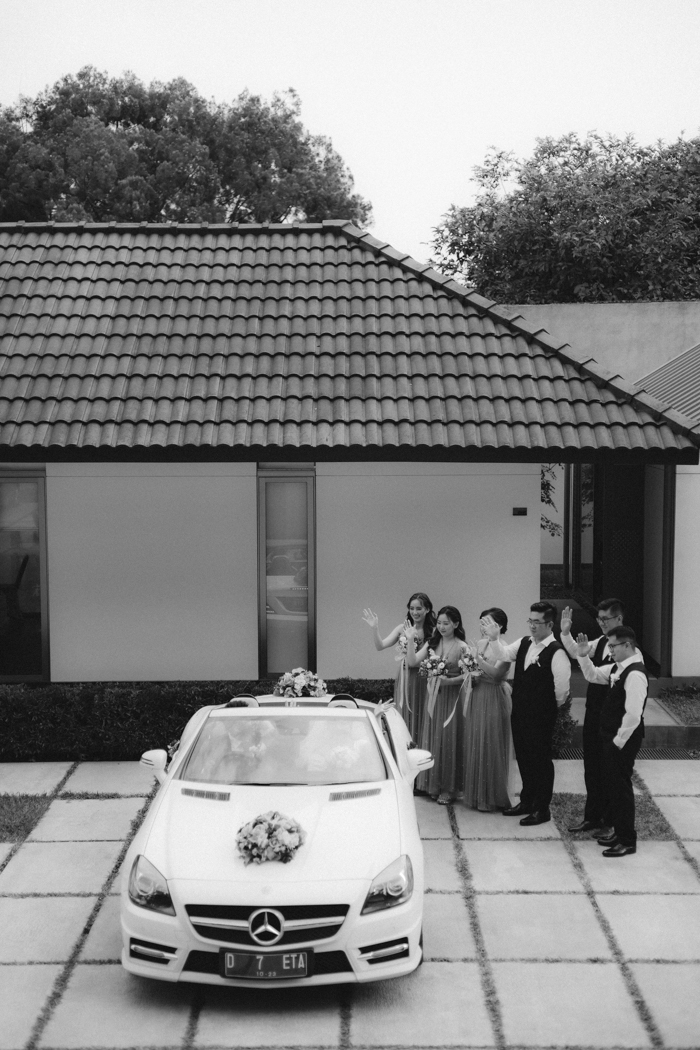 Open Communication is Key for Wedding Planning
Our advice for couples planning their wedding is to place clear and open communication at the top of your list. Share all the details with your partner and choose your wedding planner and vendors carefully, especially your photographer. Make sure they understand your style and preferences when capturing those special moments. Take your time to compare options; these are once-in-a-lifetime moments, so choose without regrets. Ensure your vision aligns with your partner's, and select the right wedding vendors accordingly.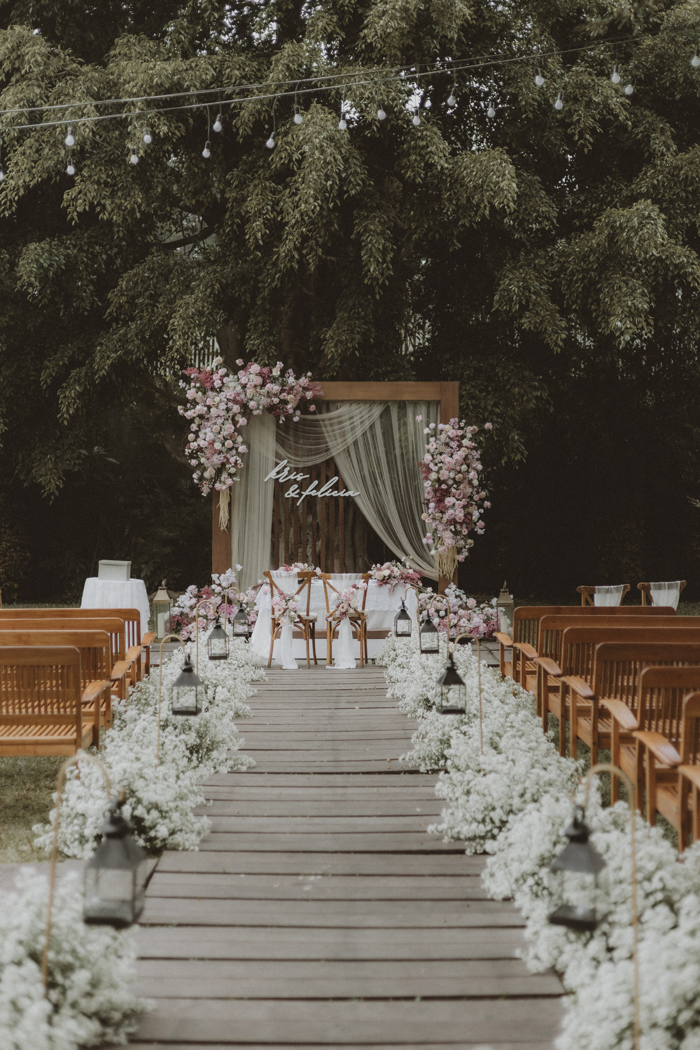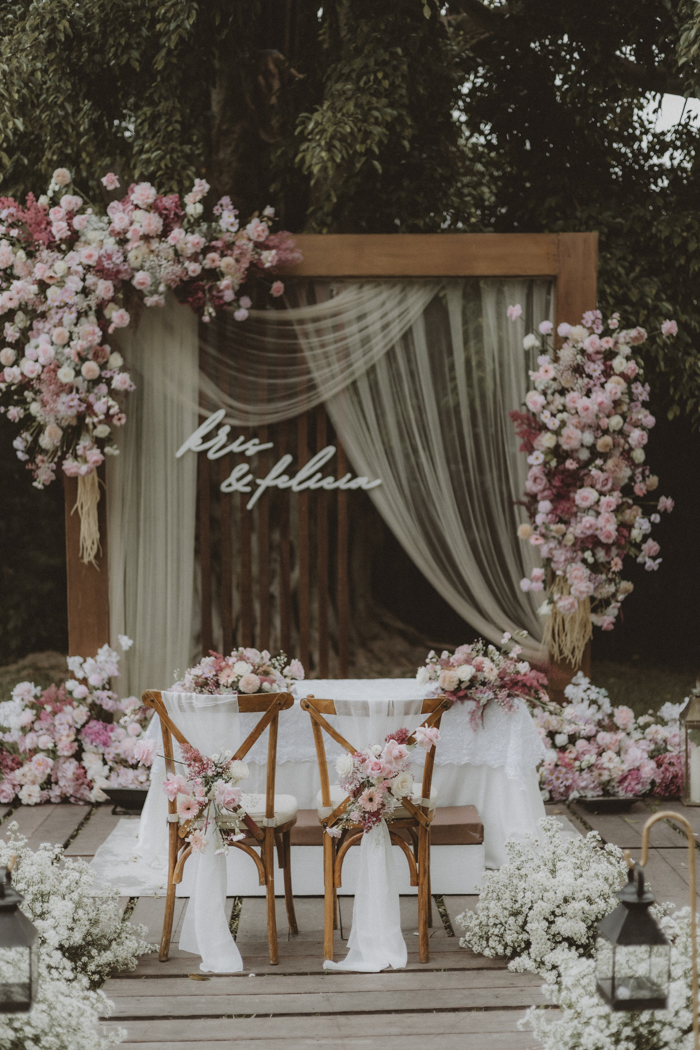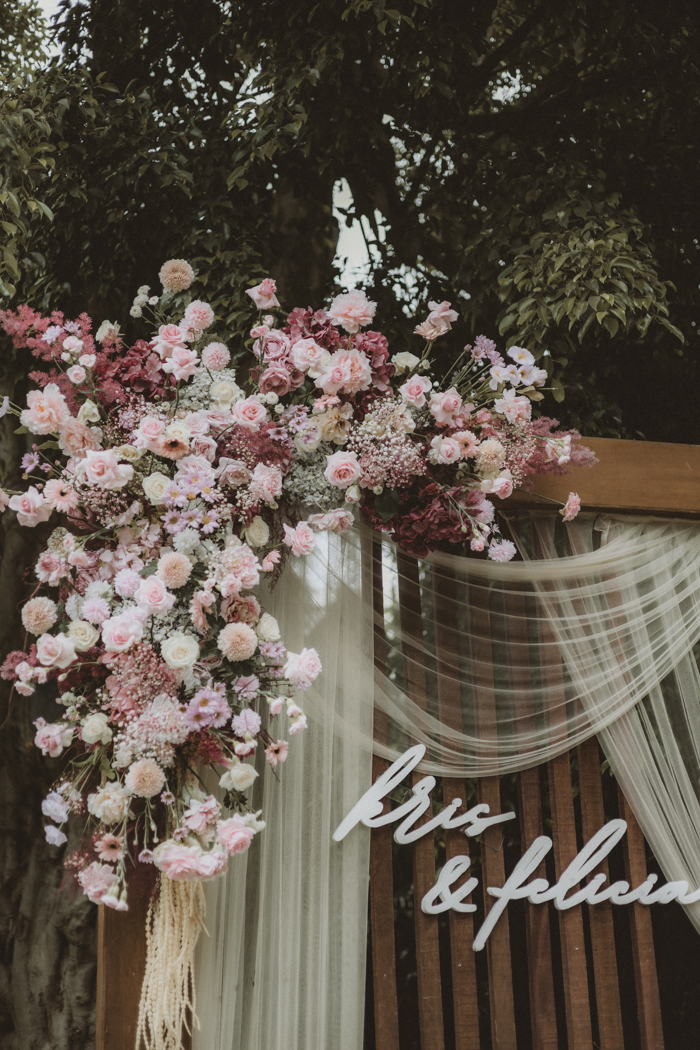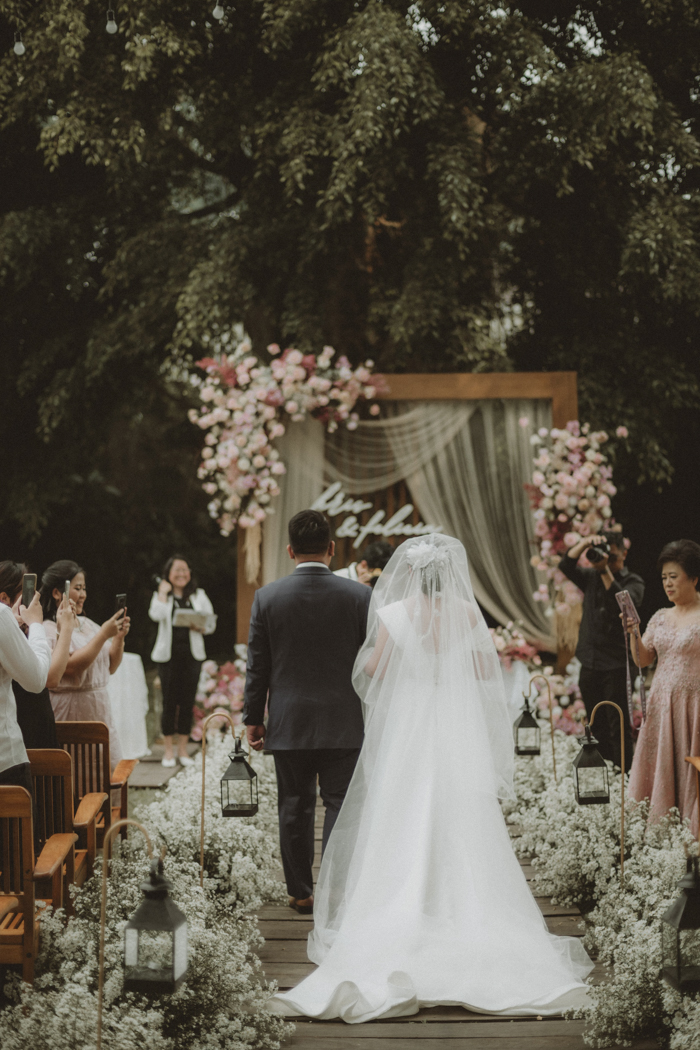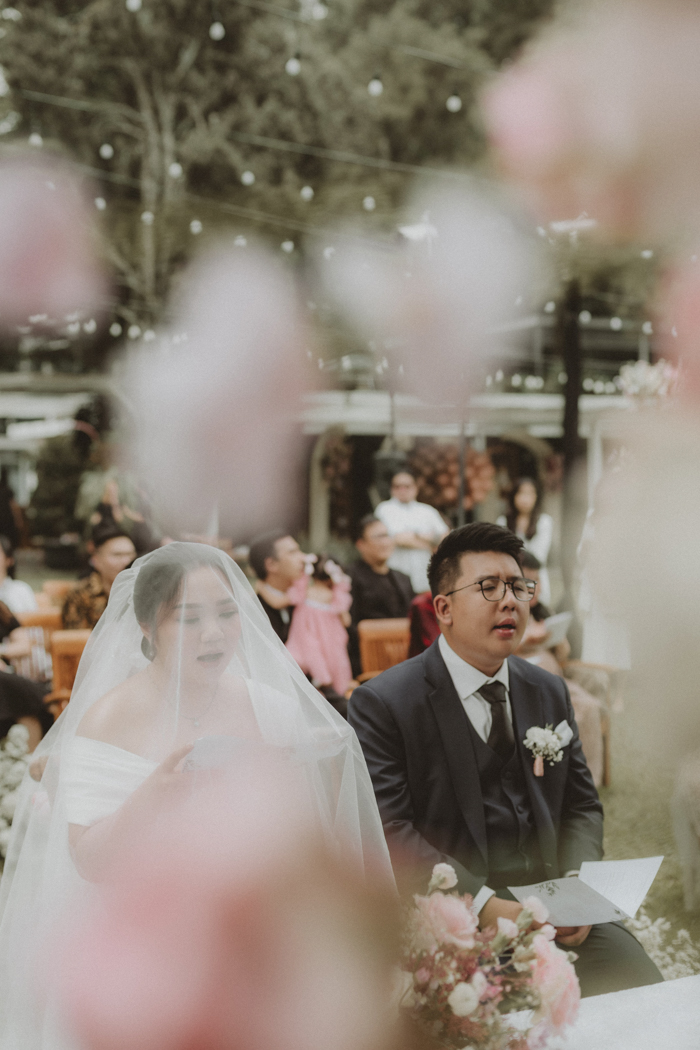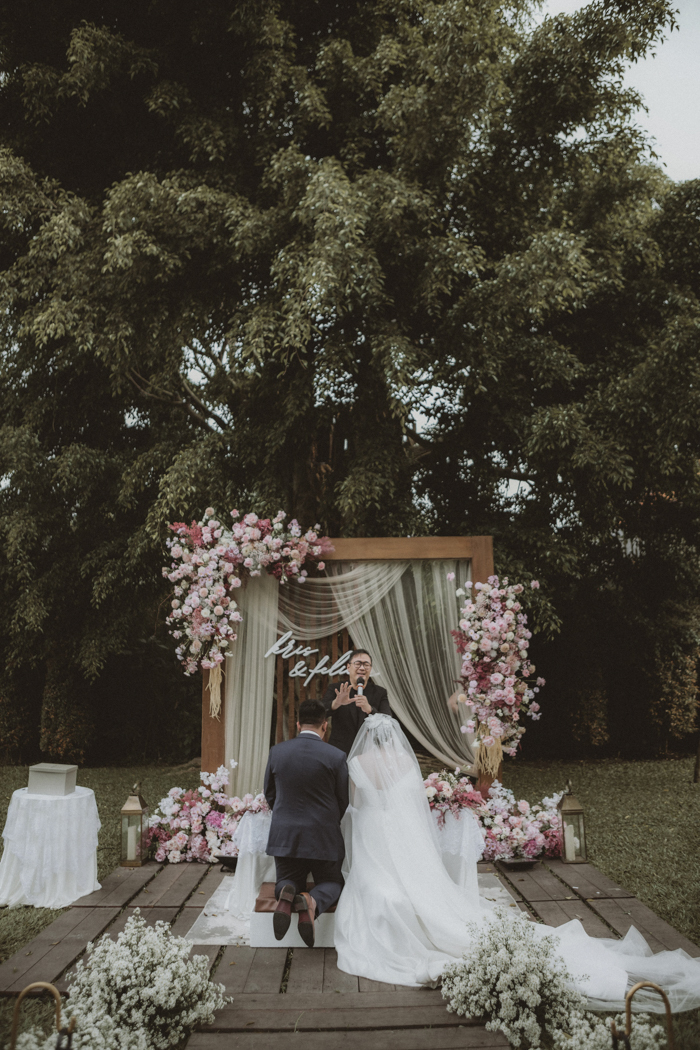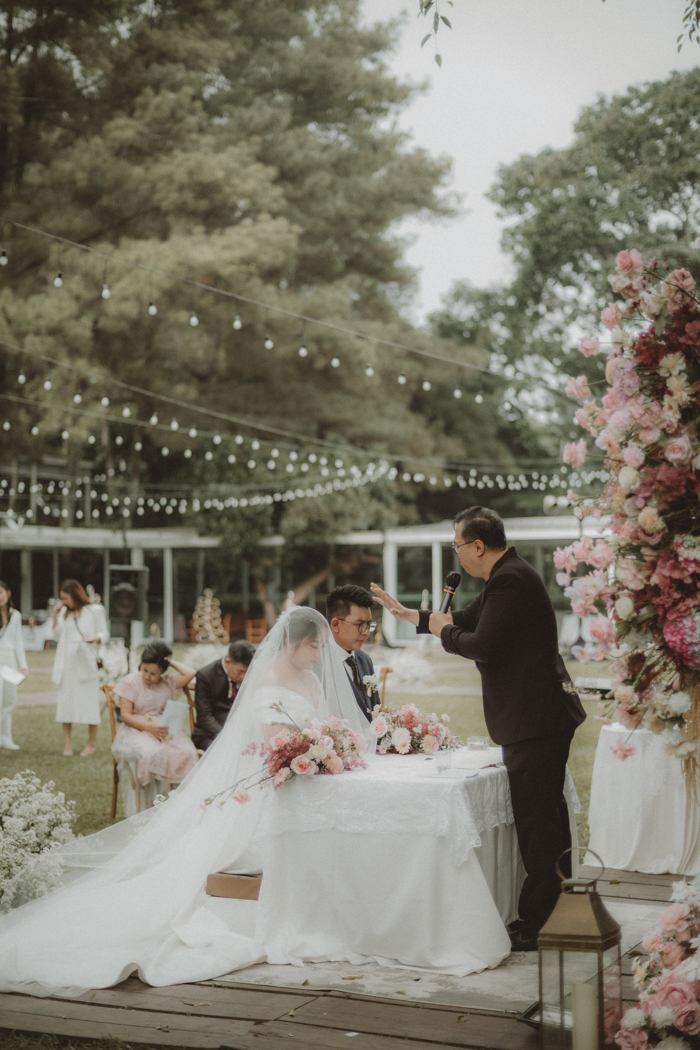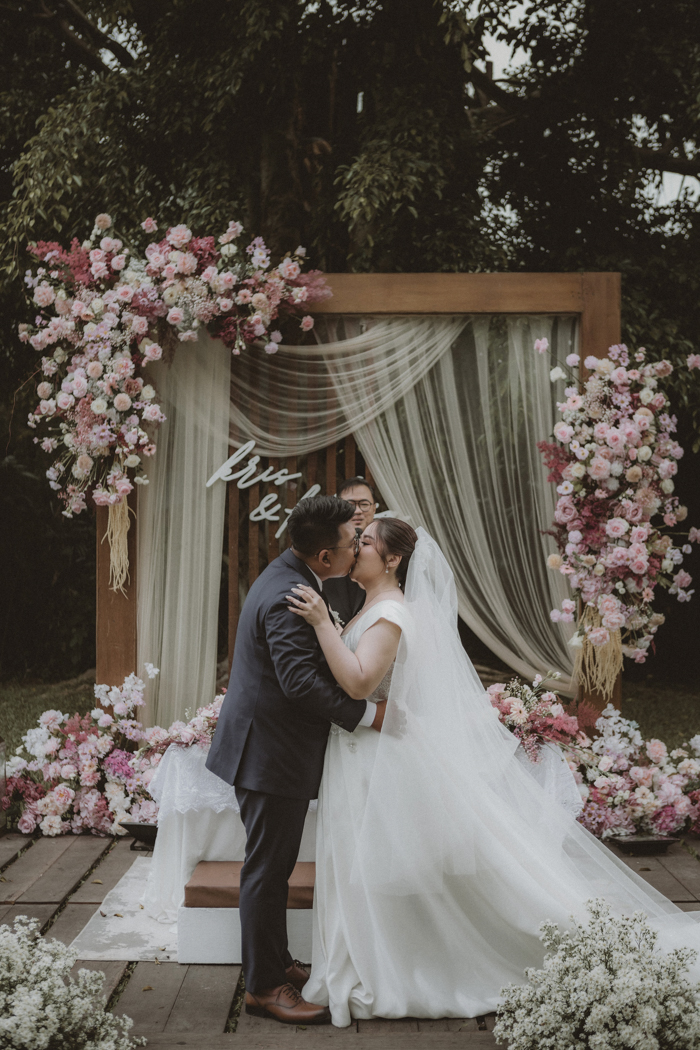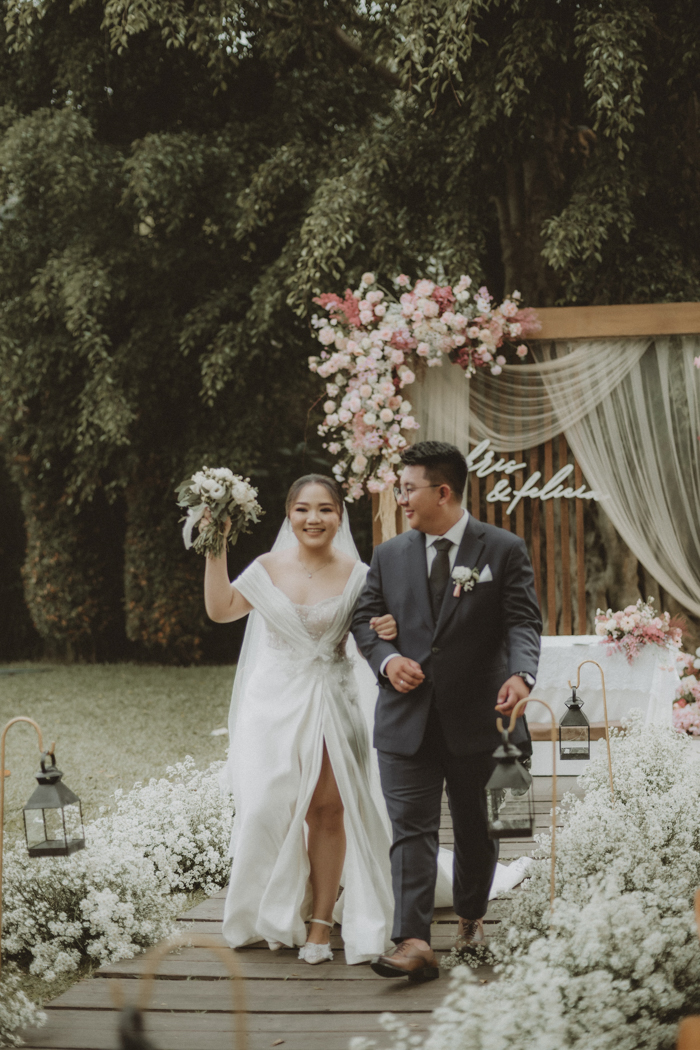 How They Came Up With Their Wedding Budget
Initially, we set a budget for our wedding. We attended a wedding exhibition to determine the prices of various services. Afterward, we compared our budget with the costs of our favorite vendors.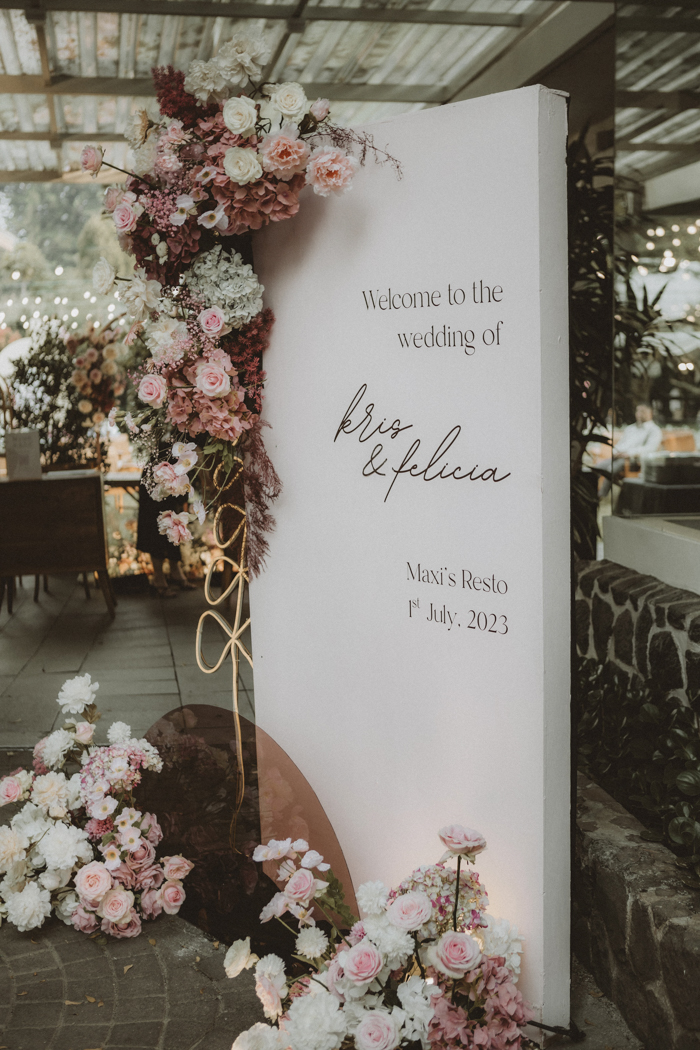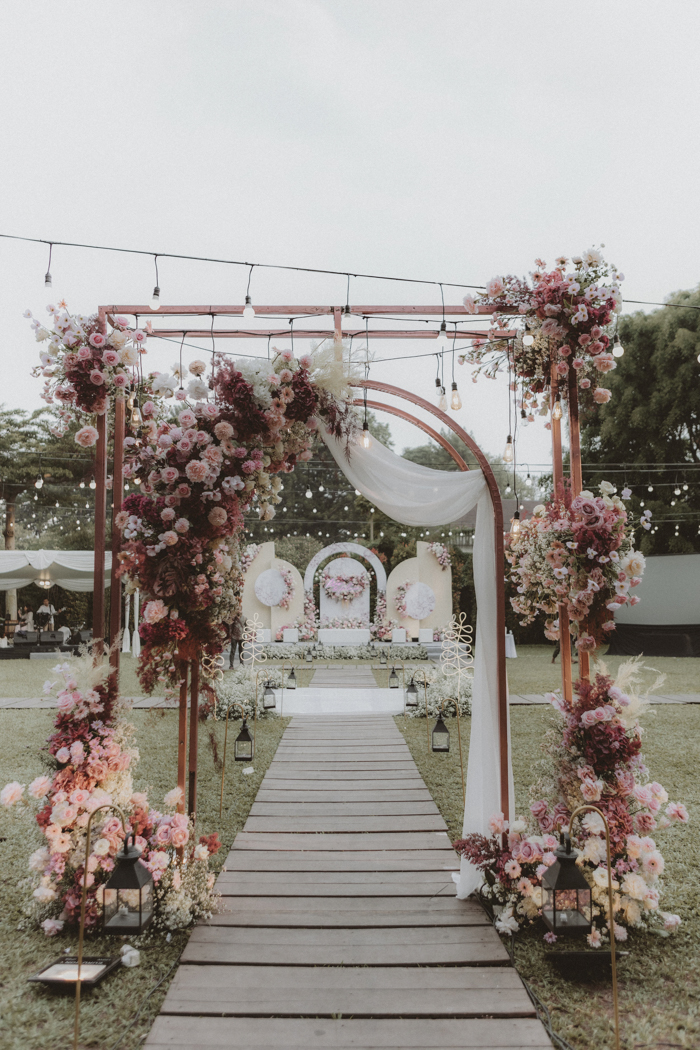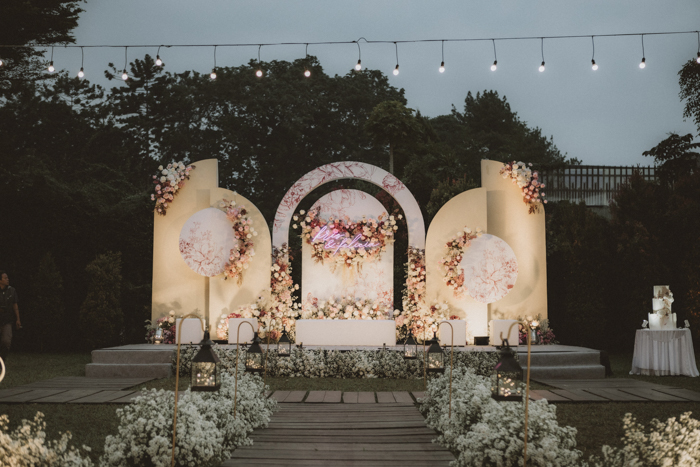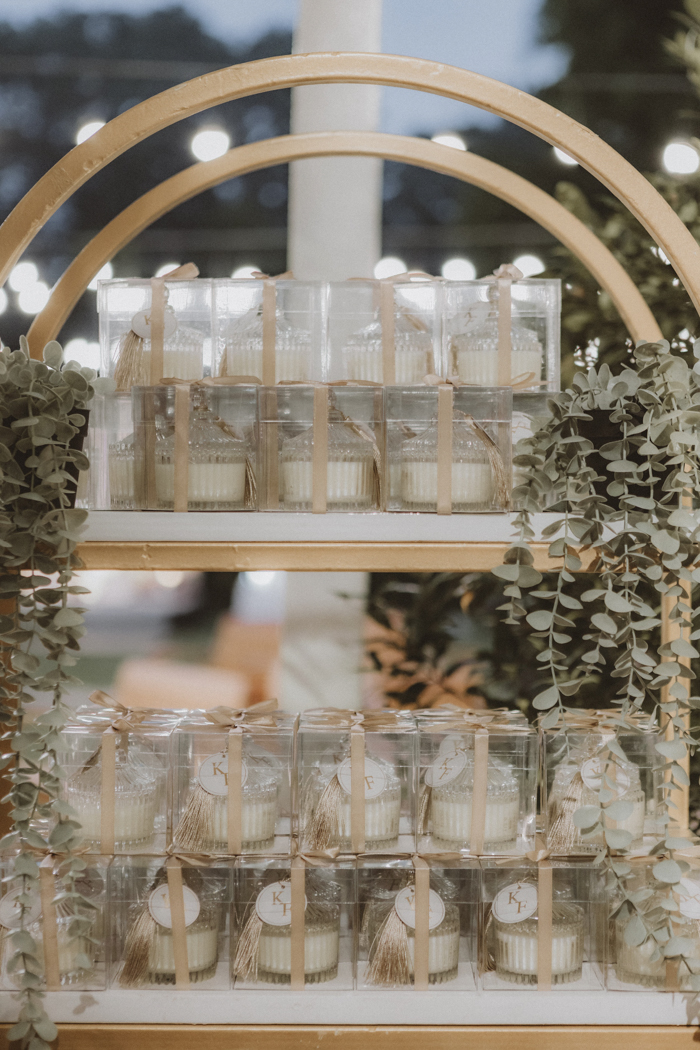 Unique Favors: Jasmine Candles to Remember Them By
We decided to give jasmine-scented candles as wedding favors. We have a special fondness for the jasmine fragrance, and we hope that when our guests light these candles, it will remind them of our special day.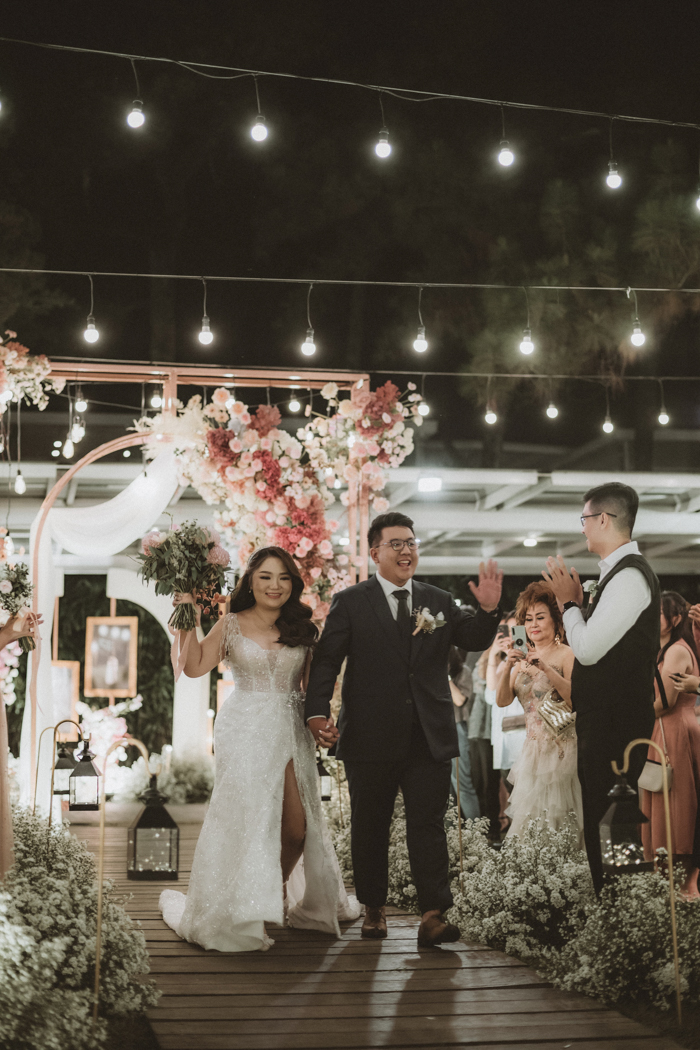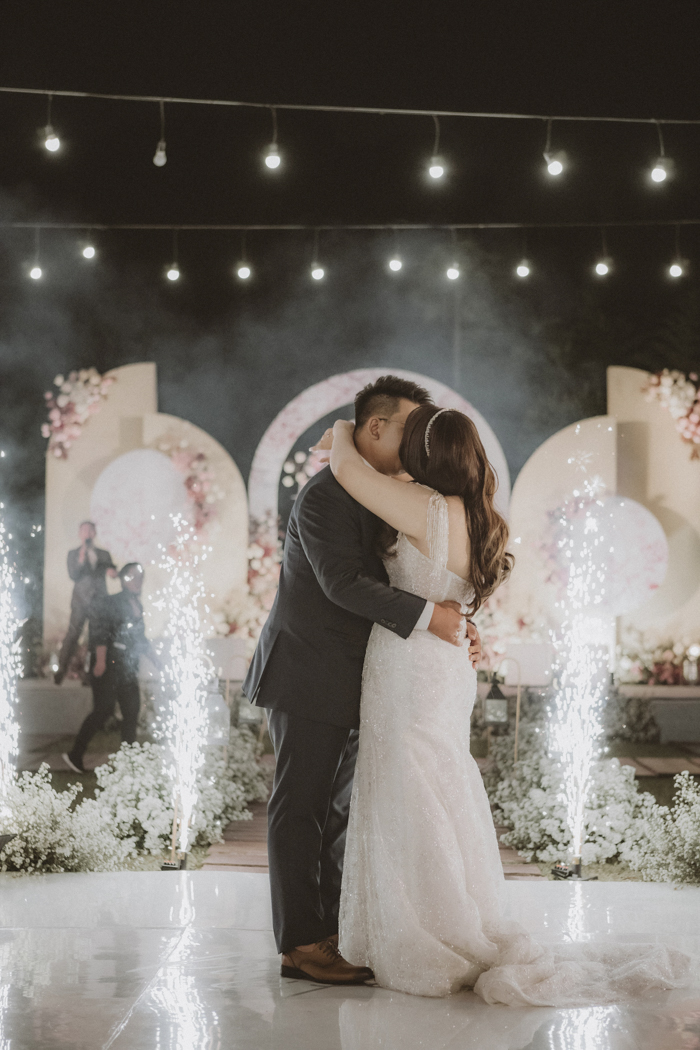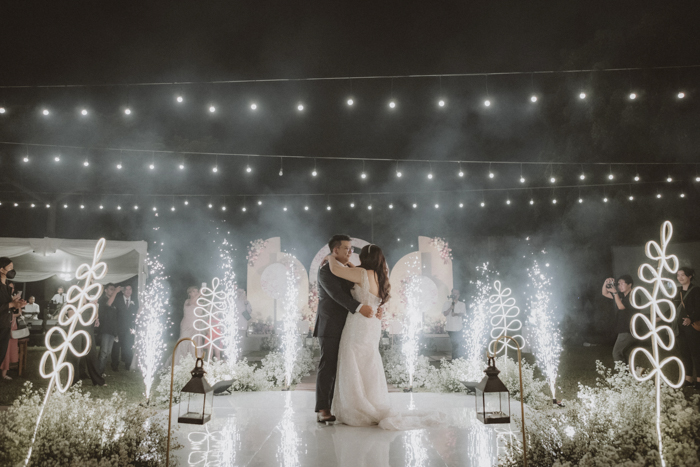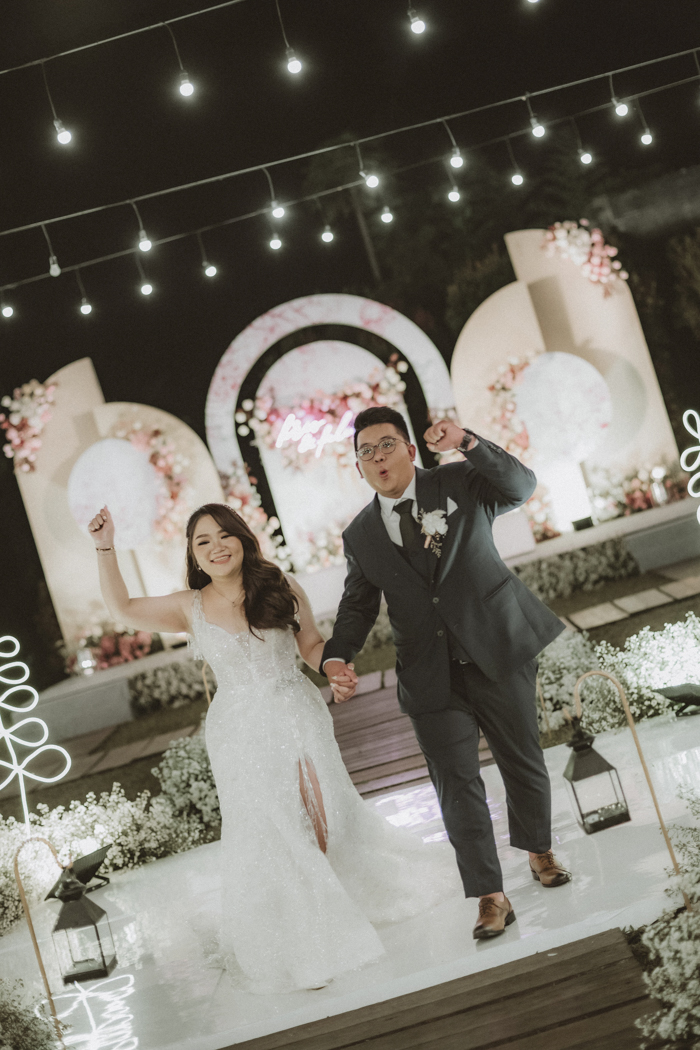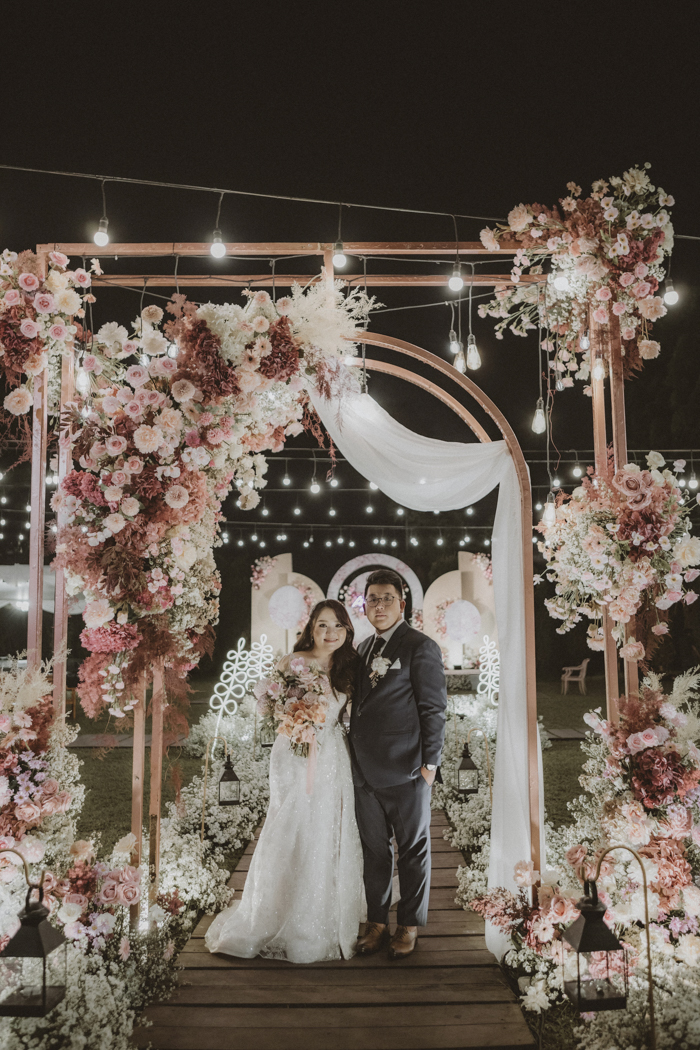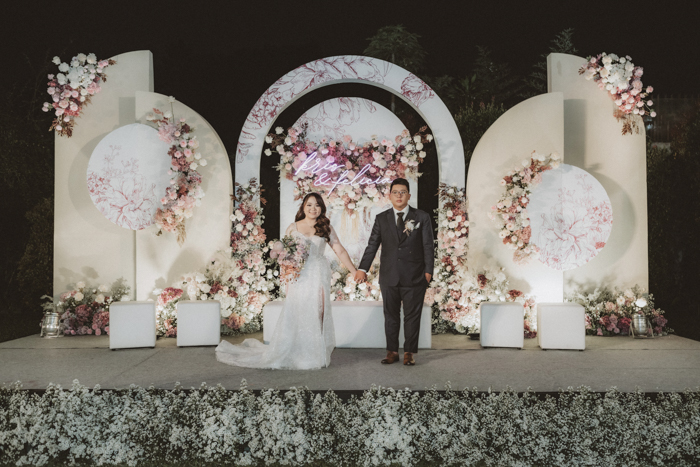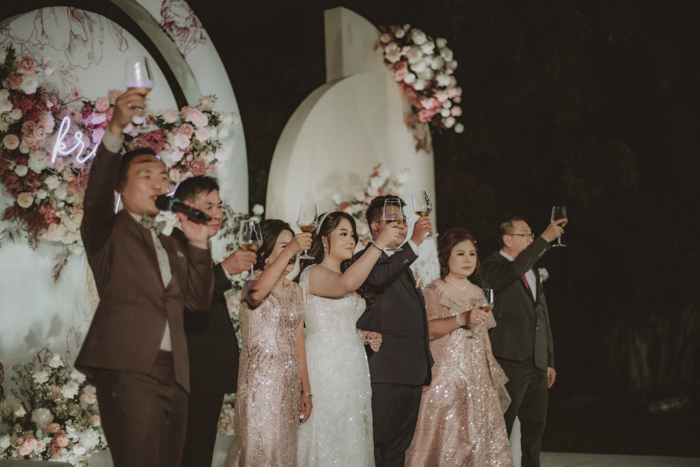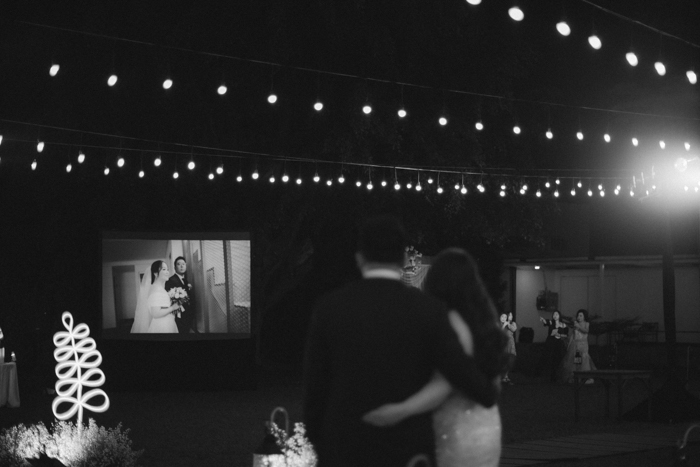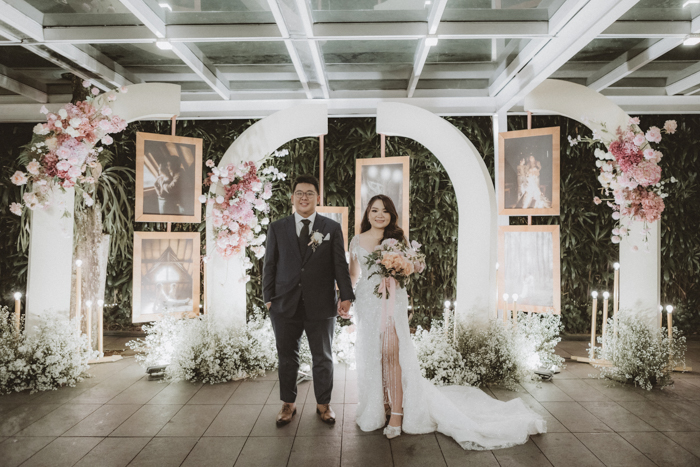 Congratulations to Felicia and Kris for their perfectly pastel pink Maxi's Resto wedding. We also want to give a big thank you to photographer Tania Salim for skillfully capturing every bit of their magical day.
This wedding beautifully illustrates how the ideal venue, stunning florals, and decor can transform an intimate gathering into a truly romantic experience. It also highlights the importance of choosing the right vendors to make your wedding dreams a reality. So, start assembling your dream team by exploring our directory of the world's top wedding vendors.