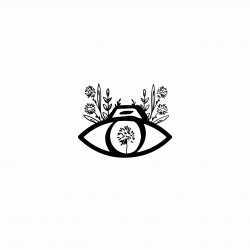 Best Wedding Photographers in Riviera Maya, Mexico
Julieta Rabadan
6 REVIEWS
About
MEMBER SINCE 2022
Hi there! My name is Juli.
I'm from Argentina, but I've spent the last few years traveling and learning who I am and how to get better at what I love so much: wedding photography. Photography for me, is more than a photo, it's a way to know others, to see them, to understand them and the possibility to stop time in a smile, a tear or simply a memory in an image that you can relive every time you want.
I studied arts, since I was little my games were painting, acting, dancing or singing, when I grew up, at 18 years old I discovered how much I can tell others (and about others) with a camera. This is what I always try to communicate, and do with couples or whoever is in front of my lens, a mix about who you are, what I see and a little bit of art. There is a lot of room in the world to make more artwork about our own memories and loved ones. Plus make it fun and spontaneous!
Hope to hear from you soon, let's have some fun and great photos together!
Why couples love Julieta Rabadan
Maddy H.
Finest Resort, Playa Mujeres
Reviewed on May 14, 2023
PERFECTION!! Julieta and her partner are incredibly talented and I can't say enough amazing things about them. I could not have asked for a better photographer for our wedding. 1000/10 🫶🏻💕
Sara Z.
Playa del Carmen, Mexico
Reviewed on May 04, 2023
We loved working with Juli and Fede. Not only are their photos beautiful, but they were so much fun to have as a part of our day. We have them very little direction, and they managed to capture the day perfectly. I could not recommend them more highl...&nbsp &nbsp Read More
David L.
Wild Tulum
Reviewed on Mar 09, 2023
Julieta captured everything we hoped for in our wedding photos. She made the whole experience very easy and went above and beyond to make sure we had beautiful photos that captured the spirit of our wedding day. We couldn't be happier!
Talia H.
Blue Venado Seaside
Reviewed on Mar 06, 2023
We absolutely loved working with Julieta! Before we booked with her, we set up a call to ask some questions. We could immediately tell she was the perfect photographer for us. Her style, her communication, everything about her was exactly what we wer...&nbsp &nbsp Read More
Rachel H.
Tulum, Mexico
Reviewed on Jan 22, 2023
Juli was an absolute blessing to have as my photographer on my wedding day! I fell in love with her artsy, romantic, and in the moment captures. Juli and I mostly communicated through email and WhatsApp, and she did a great job at responding quickly ...&nbsp &nbsp Read More
&nbsp + See More Reviews
Request Information
Thank you for your submission. We will be in touch soon!
X

Email Sent.