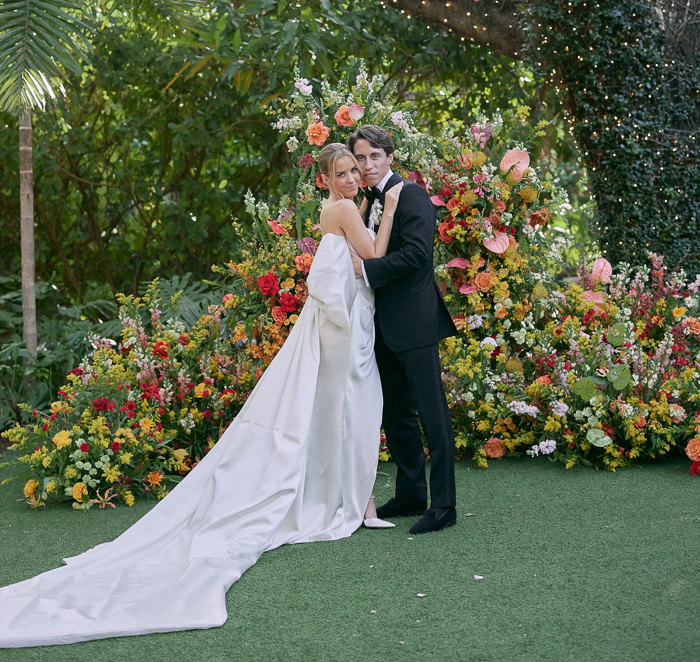 Brooke and Tim had initially planned to have their wedding in Italy, as it held sentimental value for them. However, everything changed when they stumbled upon a magnificent, historic Mediterranean-style villa nestled in the heart of Miami. Its charm captivated them instantly, and they knew it was the perfect venue for their special day. They envisioned their wedding as an elegant contemporary dinner party filled with their dearest friends and family. Vibrant florals, flickering candles, and lush greenery were incorporated into the celebration, bringing their dream of a chic and modern Villa Woodbine wedding to life.
The pair was determined to have their wedding outdoors in a beautiful garden instead of a typical ballroom–and they did just that. They said their heartfelt vows beneath a stunning asymmetrical arch that looked like it was growing from the ground. The reception that followed was equally enchanting, with long tables covered in white linen and bright centerpieces that added bursts of color. Fairy lights created a romantic and magical atmosphere, making their dream wedding come true amid the picturesque garden setting.
The couple's big day perfectly blended Italian elegance and Miami flair, capturing the best of both worlds. Thankfully, Lauren Alatriste was there to capture it all. Keep scrolling to see every beautiful detail and memorable moment of their soiree.
The Couple:
Brooke and Tim
The Wedding:
Villa Woodbine, Bayshore Drive, Miami, Florida, United States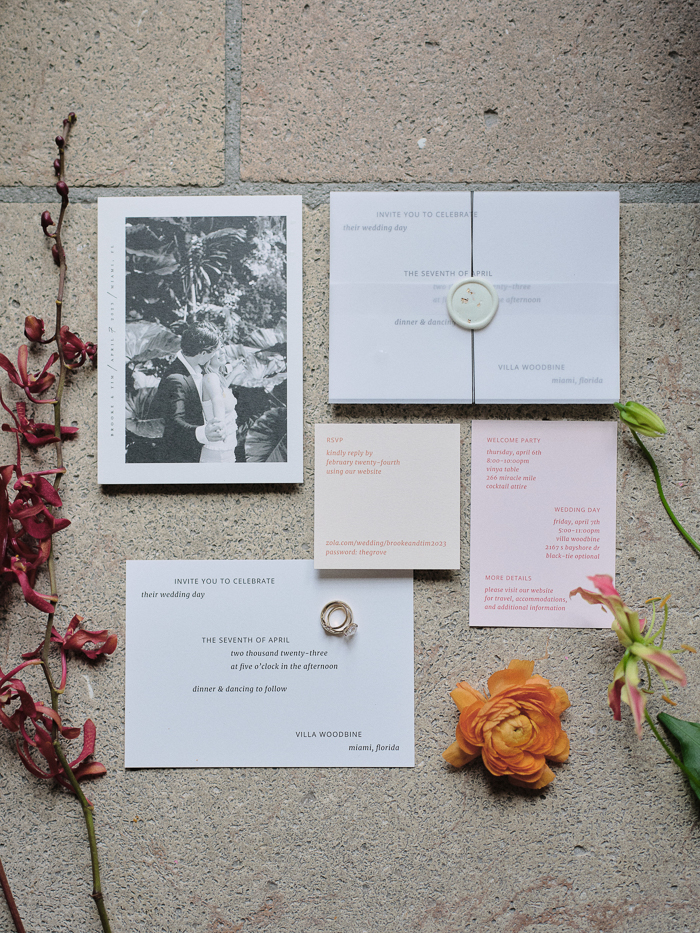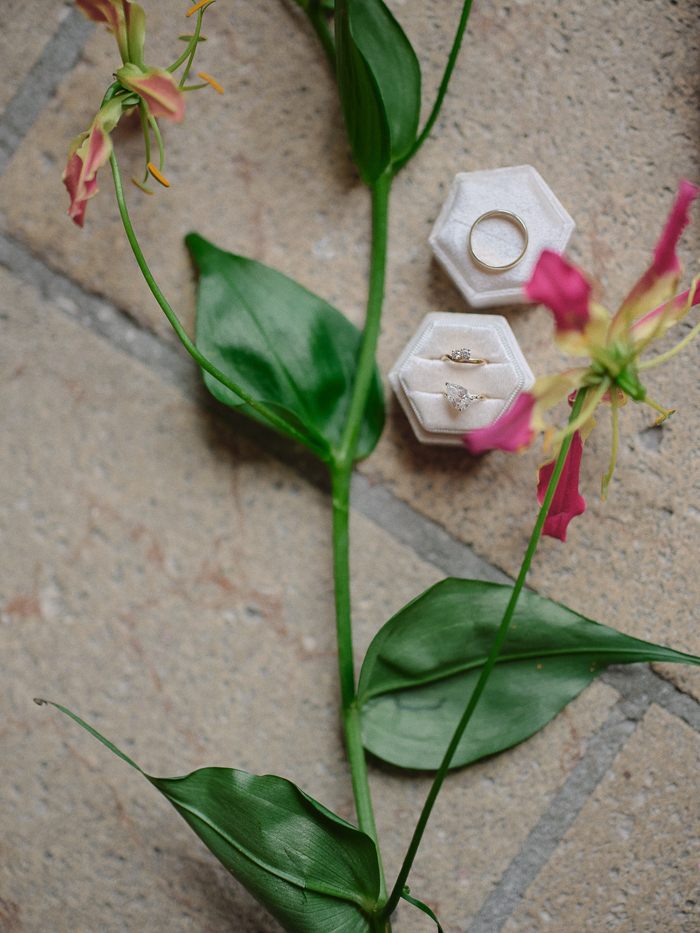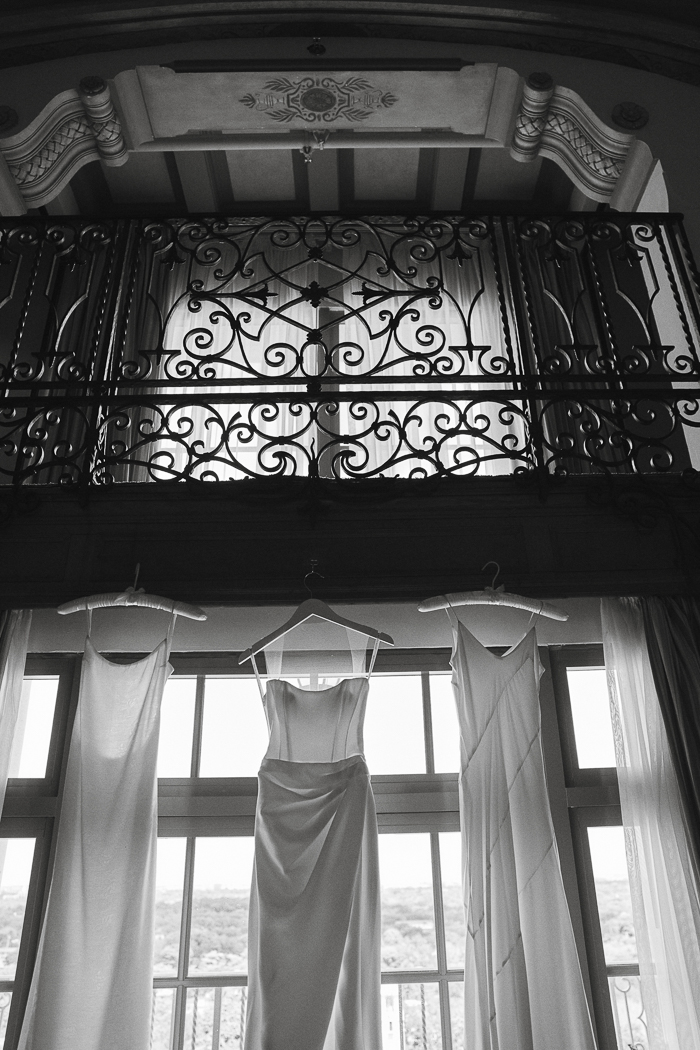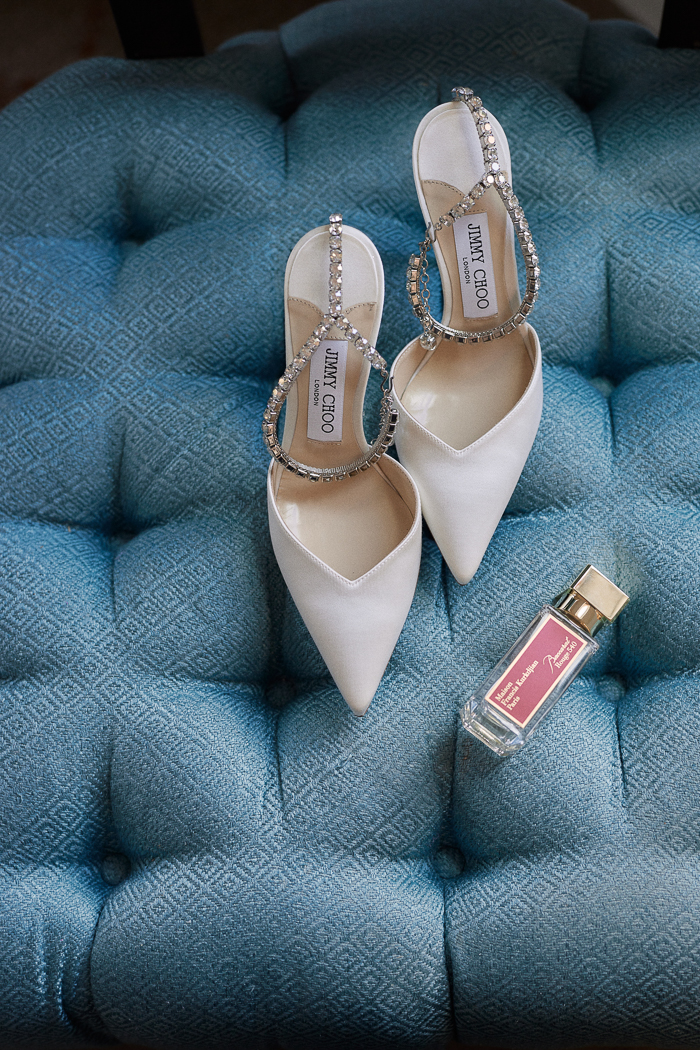 How Their Villa Woodbine Wedding Came To Be
We were adamant about not getting married in a ballroom, so a beautiful outdoor garden was a must. We originally wanted to get married in Italy–somewhere I had lived, and the first big trip we took together as a couple. But we were sold once we found this historic Mediterranean-style villa in the heart of Miami. During the tour, we immediately fell in love with the venue's lush outdoor garden, the open-air setting, and the personality throughout. It was like stepping into a beautiful Tuscan villa in the heart of our new home in Miami. We wanted our wedding to feel like a chic and modern dinner party surrounded by our closest friends and family. We pictured bold, bright florals with many candles and string lights to enhance the lush greenery. Long tables allowed everyone to mingle, and bamboo chairs introduced a more modern and tropical element.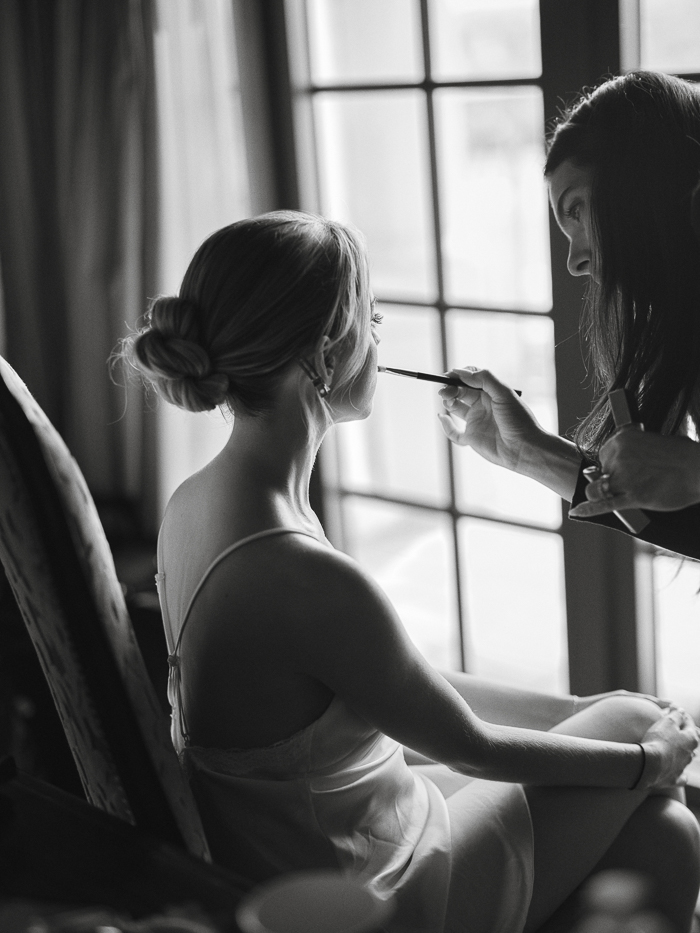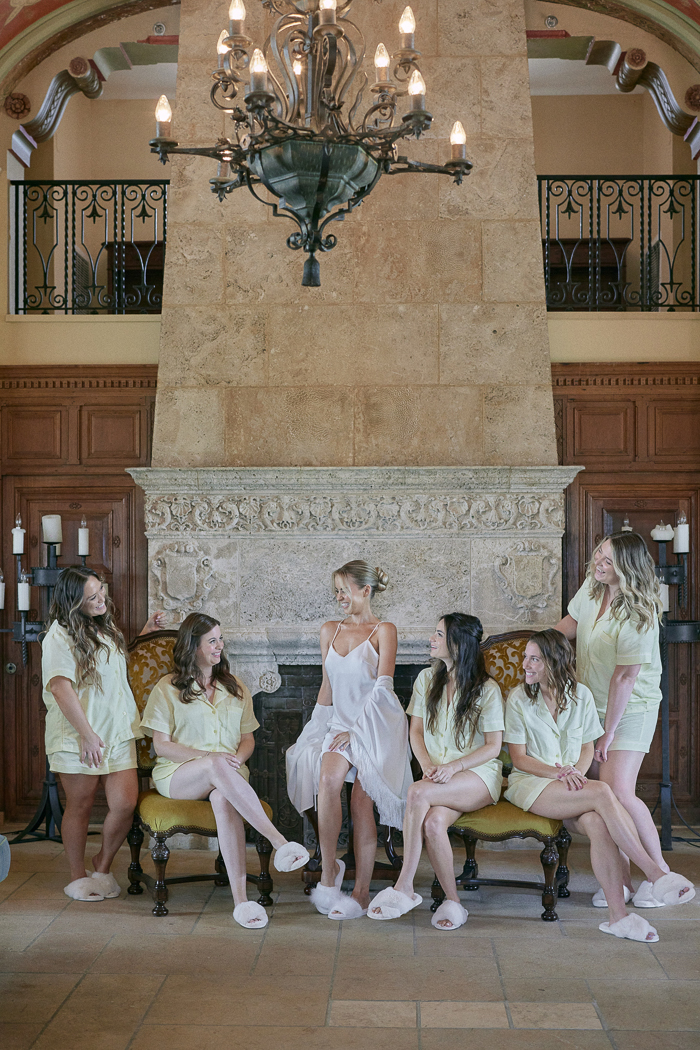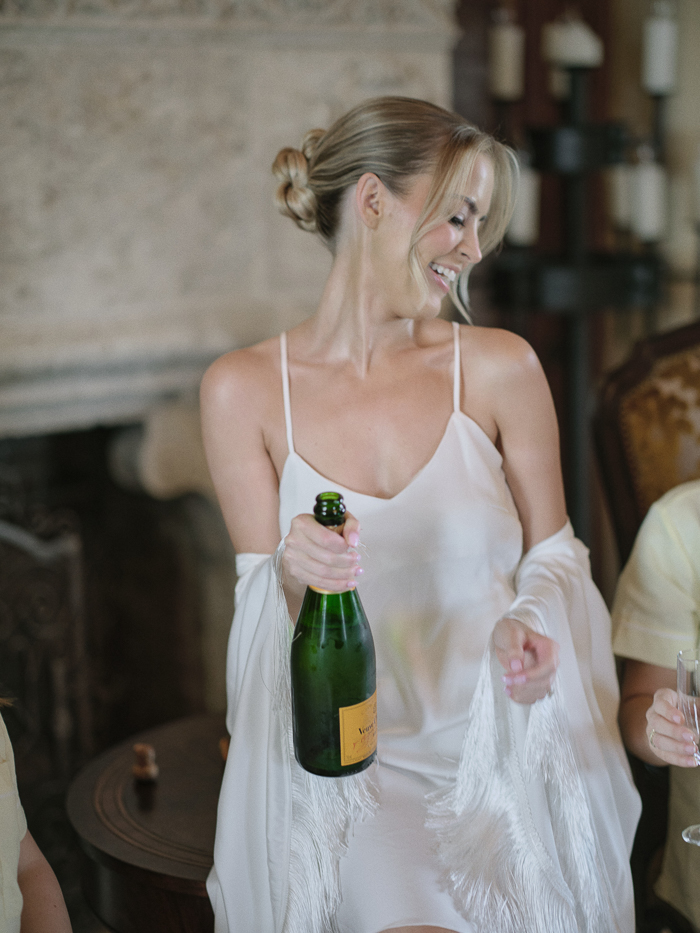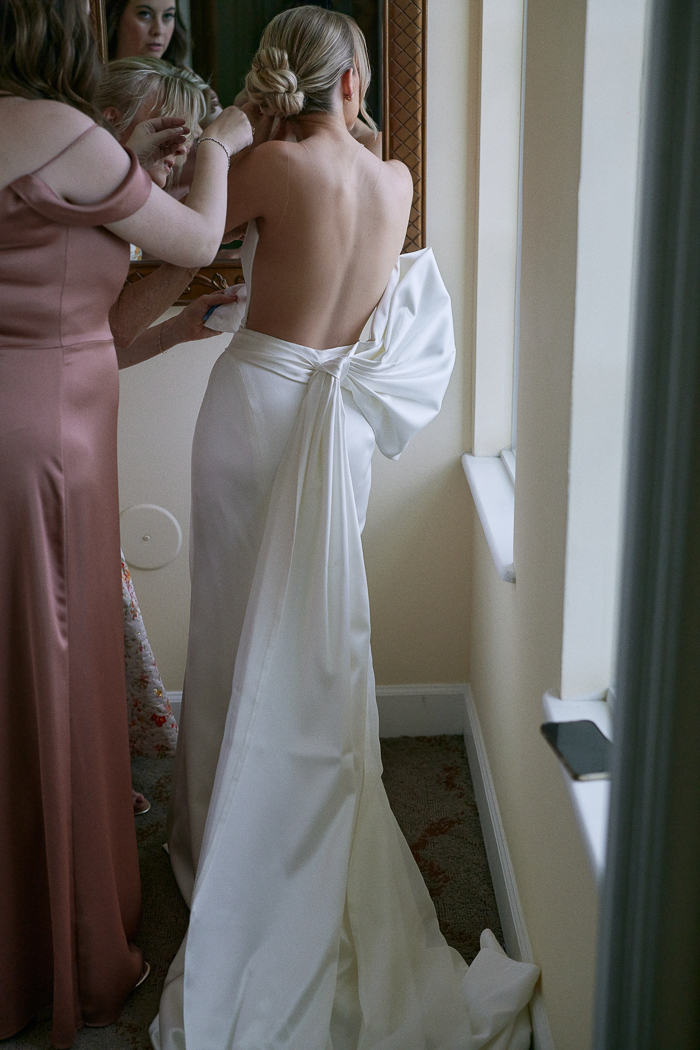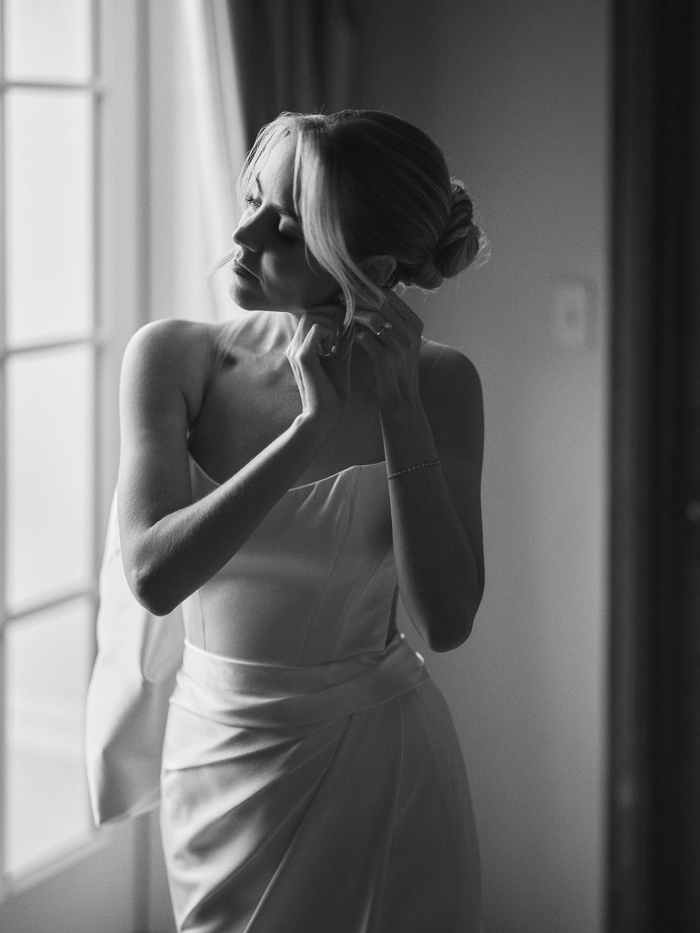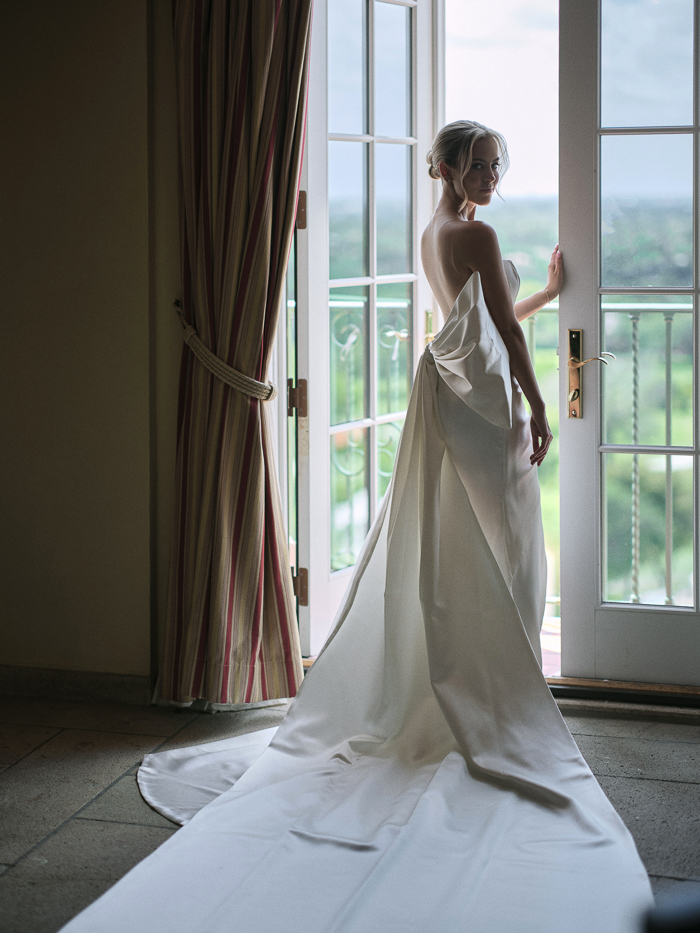 Setting A Romantic Villa Woodbine Wedding Tone With Their Floral Arrangements
Our florist, Kaleidoscope Floral, was our standout vendor. I made edits to the flower design until the very last minute, and they executed above and beyond our imagination. They were a pleasure to work with and even provided an extra installation on one of the fireplaces that made our cake-cutting photo. My jaw dropped when we walked into the venue and saw the arrangements. They designed the most breathtaking asymmetrical, deconstructed arch to look like it was growing from the ground. It was unlike anything I'd ever seen at a wedding and created such a stunning backdrop for speeches throughout the night too.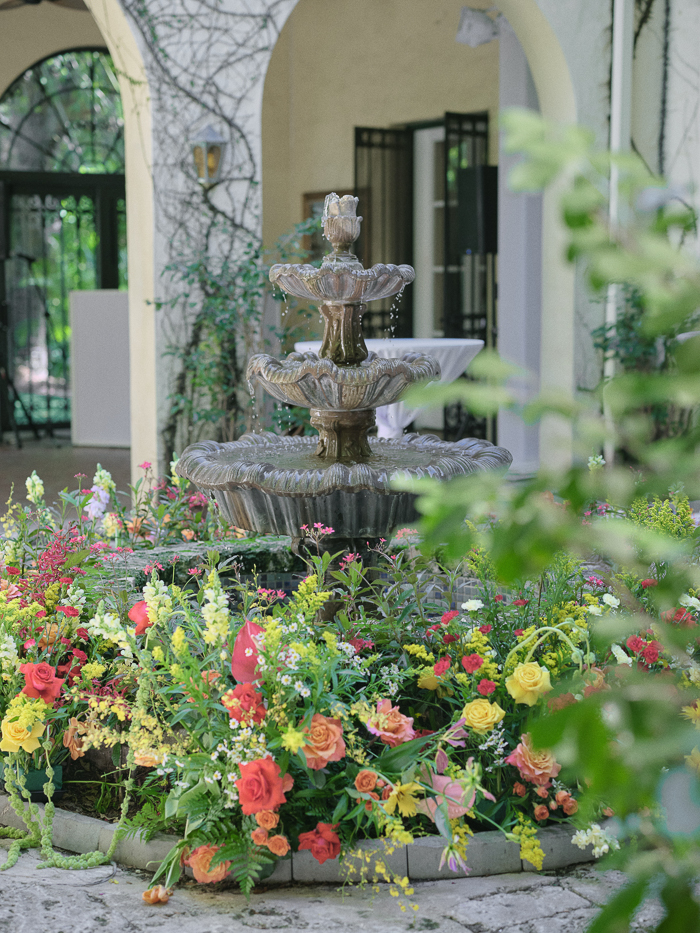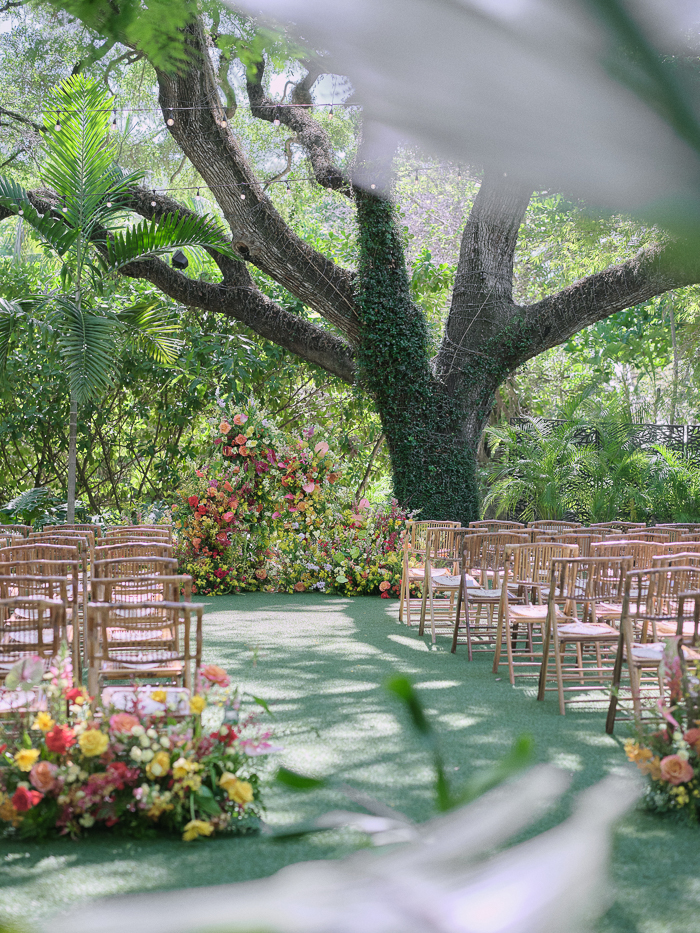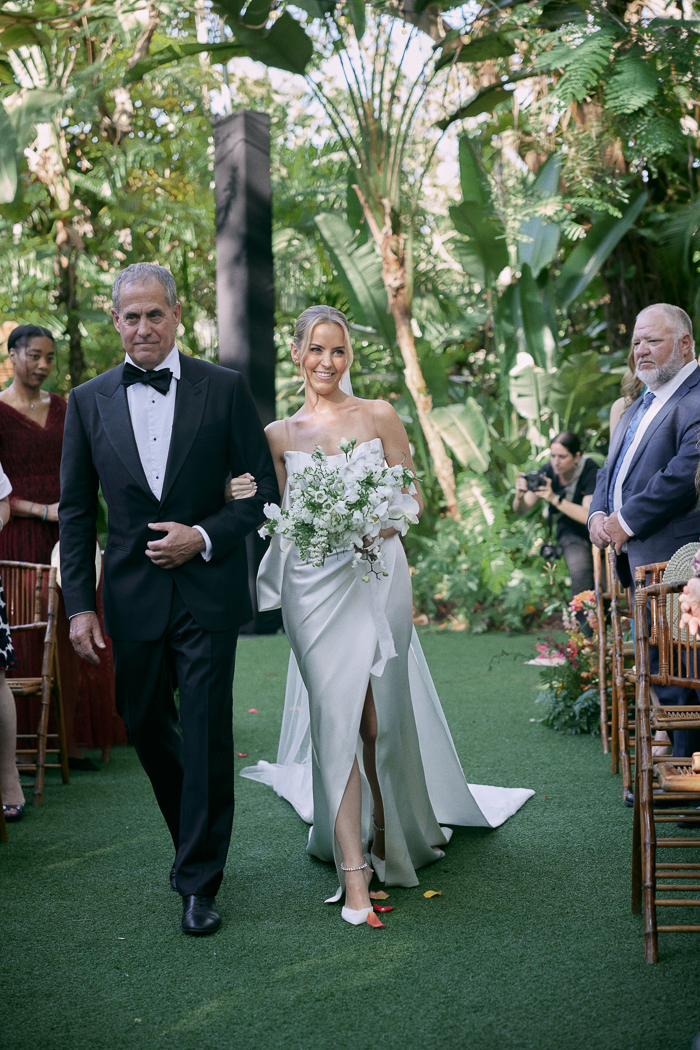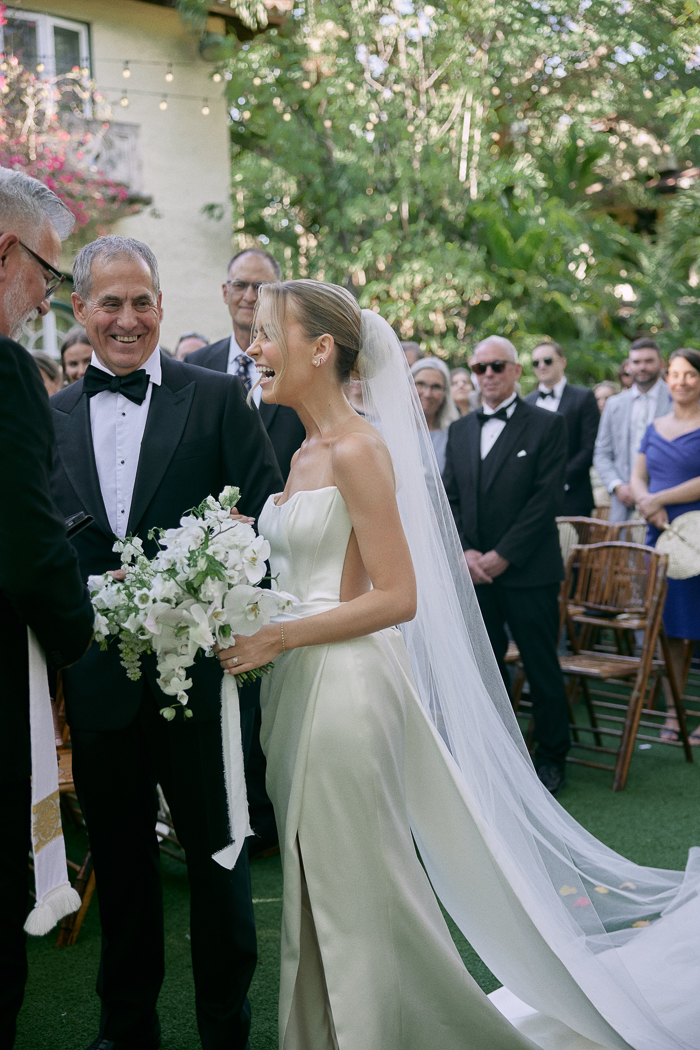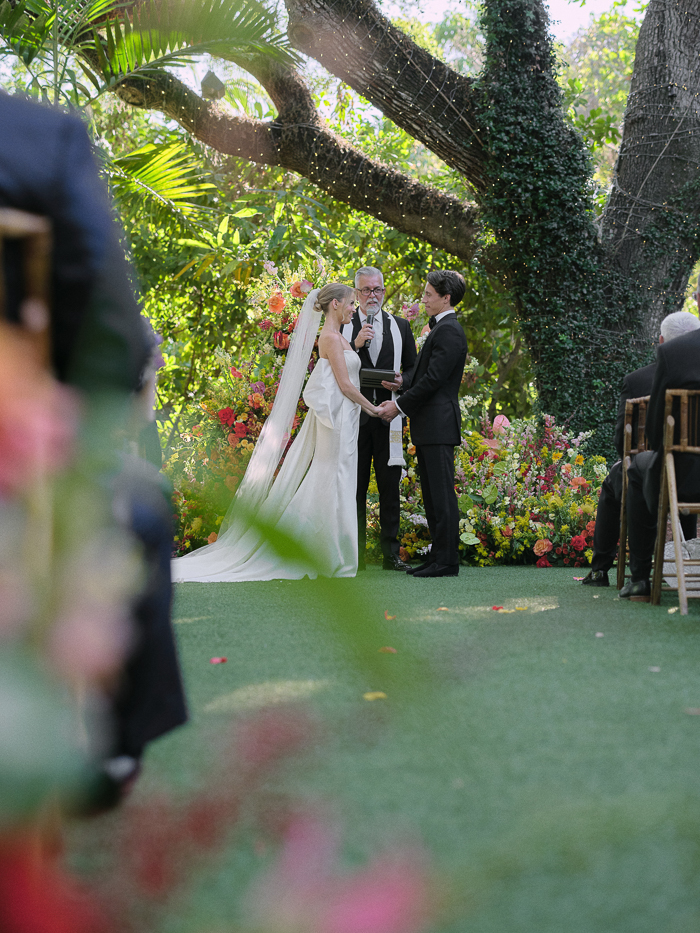 Taking Dance Lessons To Prep For Their First Dance Turned Out To Be Their Favorite Activity
We started taking dance lessons for a few weeks to learn basic moves and ensure we looked natural for our first dance. It turned out to be our favorite break from wedding planning, and we found ourselves dancing around our kitchen and trying new renditions of jumps and dips most nights. When the time finally came for our first dance, it felt like we were alone in our little world, gliding around our kitchen even though our loved ones surrounded us. Ultimately, we got to look around at our friends and family and have them join us on the dance floor, the perfect image of our special day.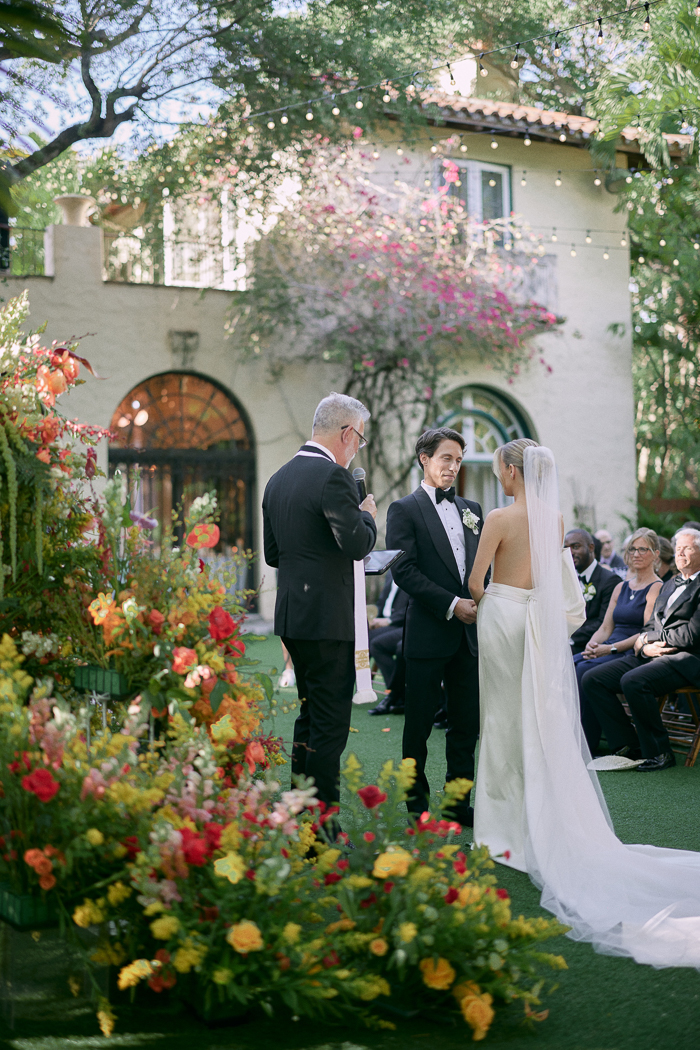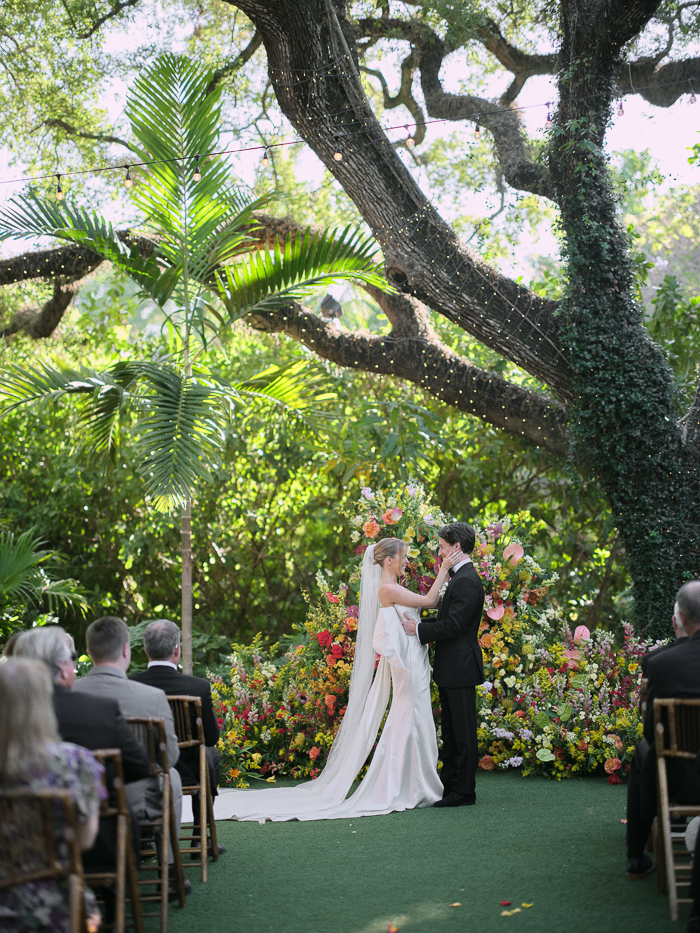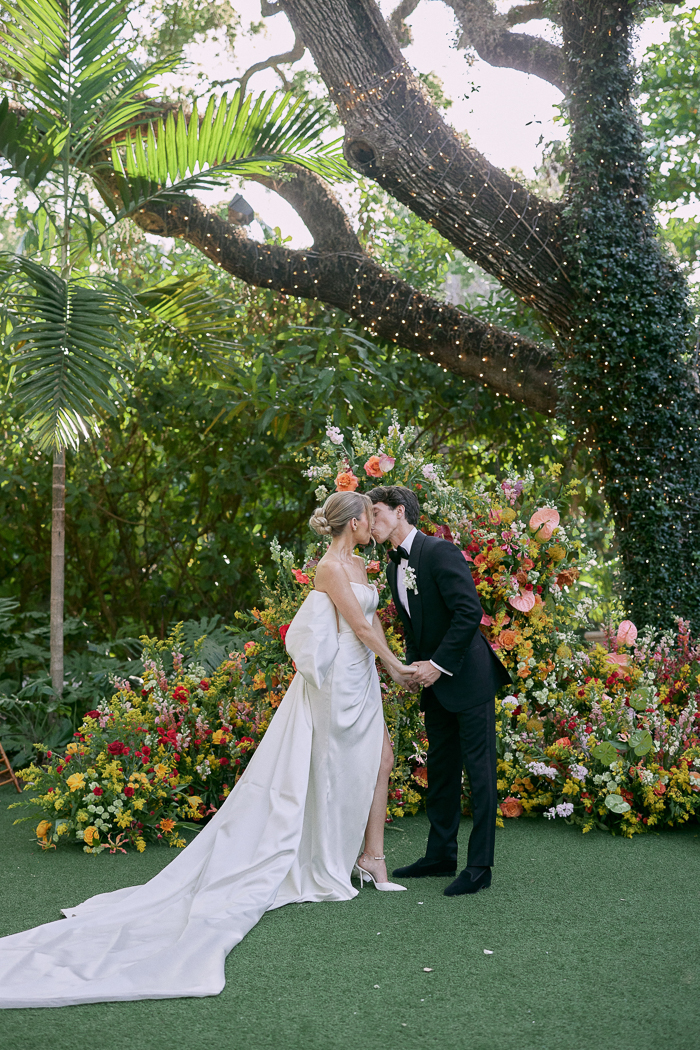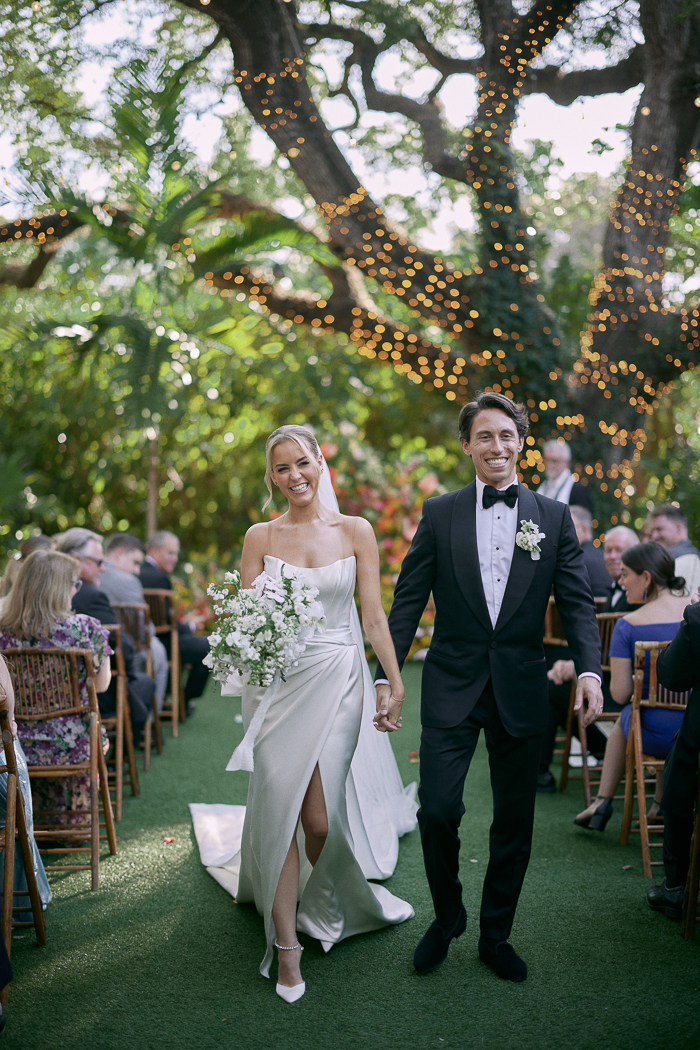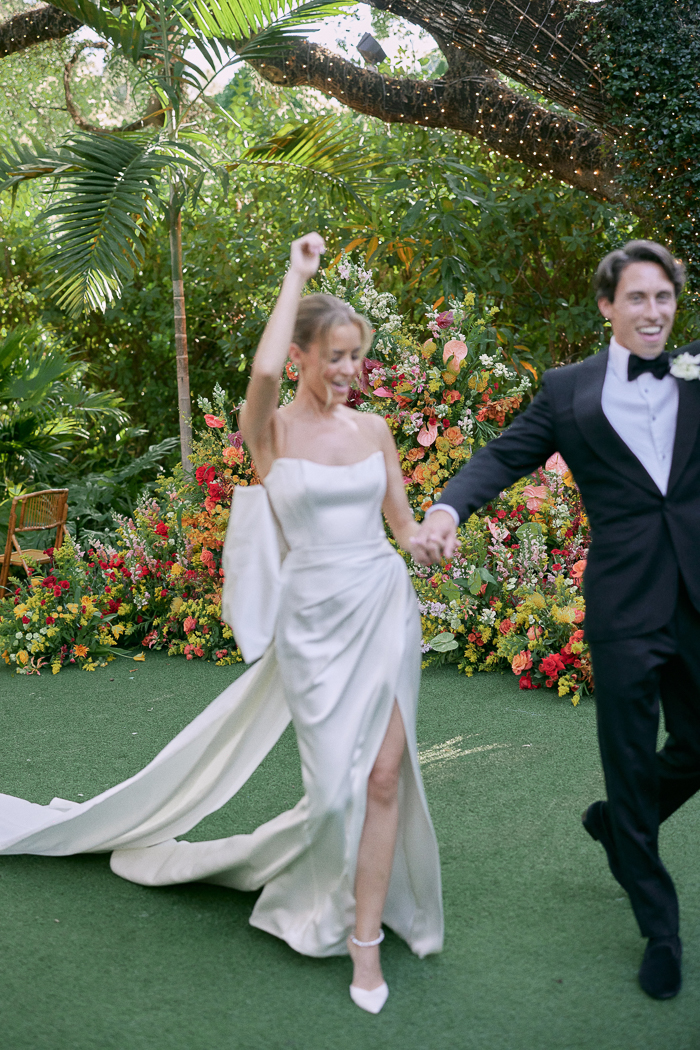 Navigating Villa Woodbine Wedding Planning Challenges: Keep Your Focus On The Big Picture
Our advice is to focus on the big picture and remember that at the end of the day, it's all about you and the person you love getting married. Things out of your control will go wrong, but don't let that diminish the day's enjoyment. If you and your spouse have fun, guests will bring that same energy. Most importantly, remember that your loved ones are likely traveling and spending money to attend your big day, so go the extra mile to ensure everyone is comfortable, whether organizing room blocks, buses, or special food options. Also, provide your vendors with as much direction and guidance as possible so you won't have any regrets.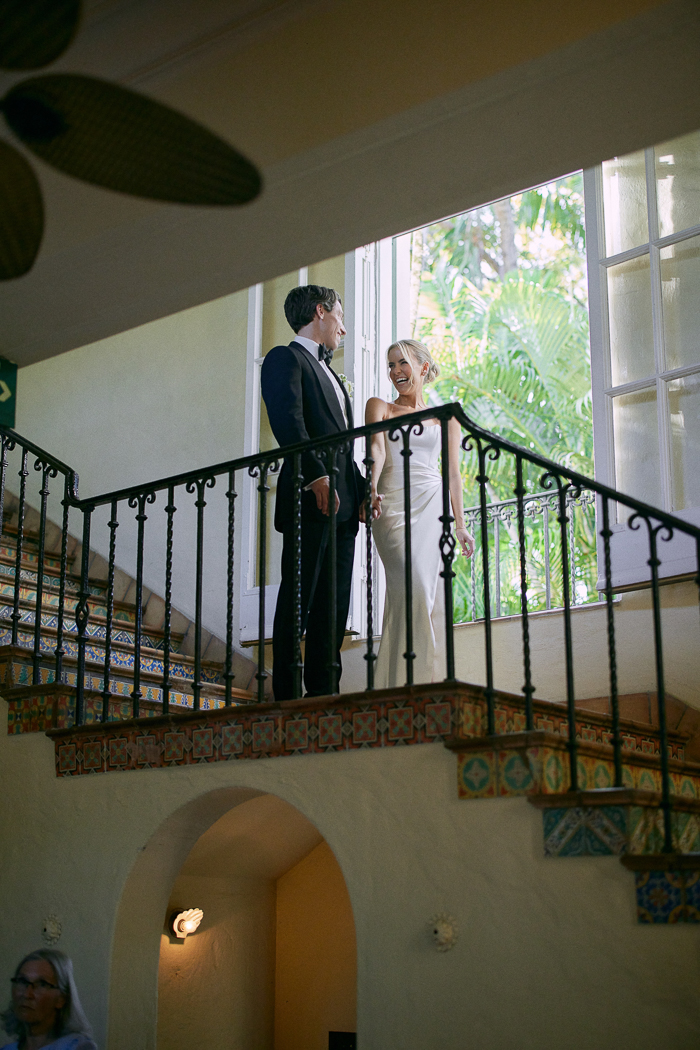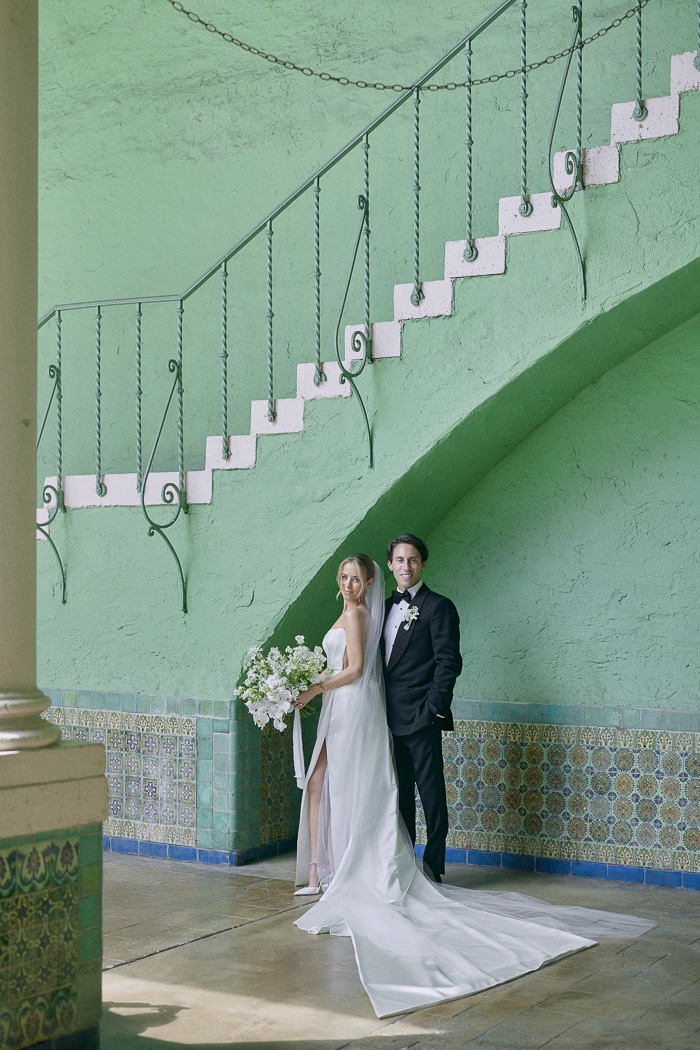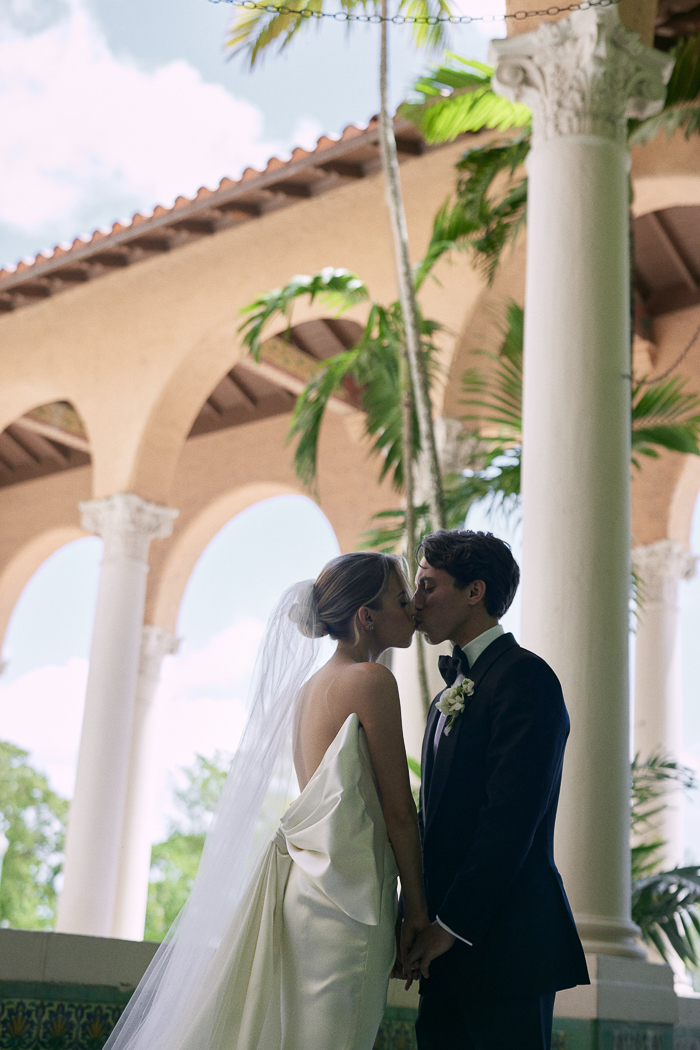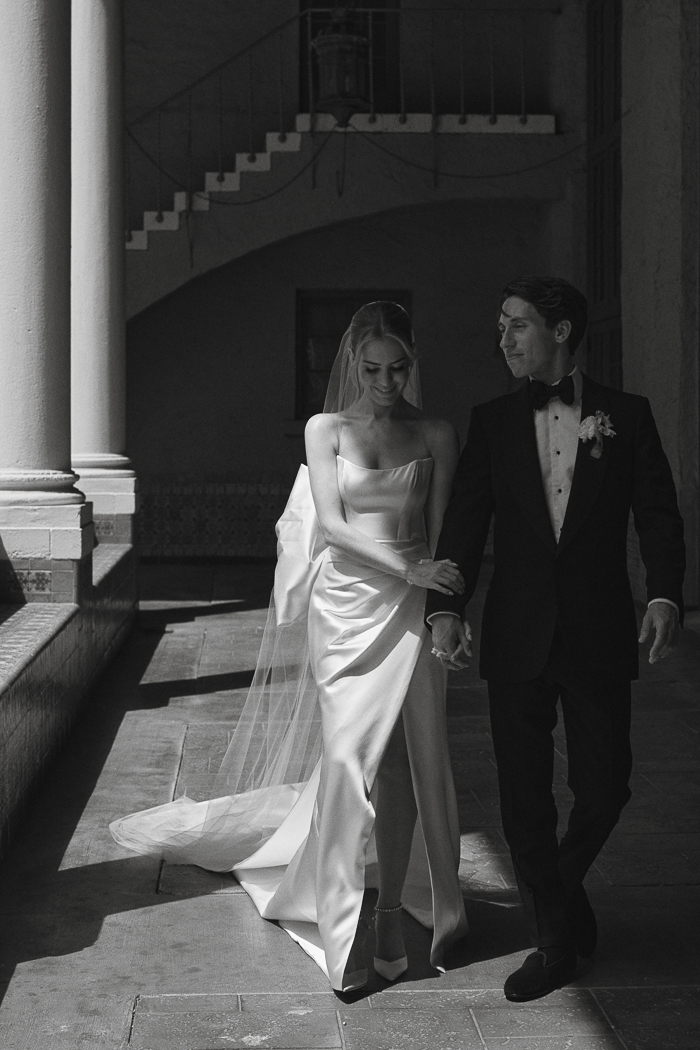 Designing The Paper Goods for a Unified Look And Redirecting Their Funds On Other Wedding Details
I was focused on making everything cohesive, so I designed all the paper goods myself. While this required much more time and effort, it helped us use that budget for other things. I hit a roadblock with our place cards at the last minute when I learned that our caterer required meal identifiers for each guest, and I wanted to keep the design clean and minimal. To get around this, I decided to hand illustrate the different floral varieties our florist used on the tables. I was surprised how many guests noticed these tiny details that I thought only mattered to me. The end result was really unique and special to us.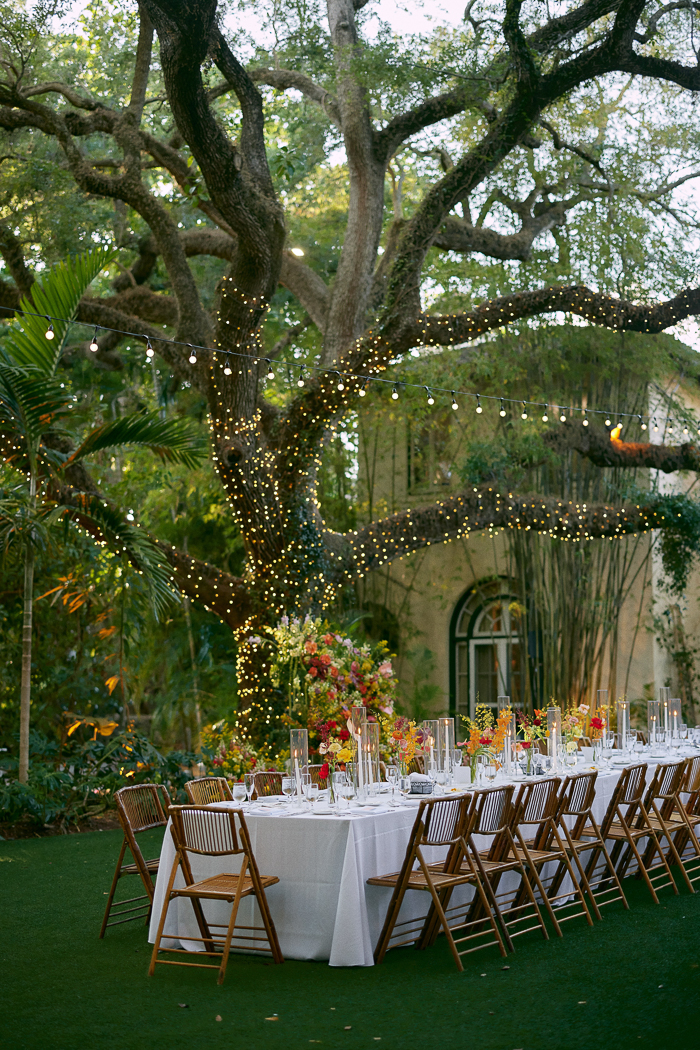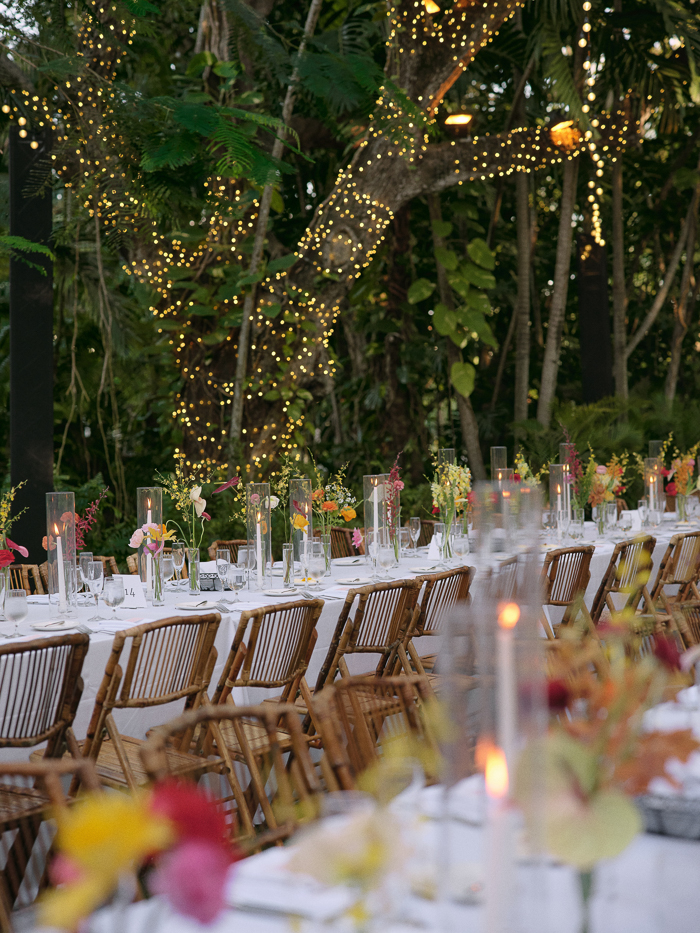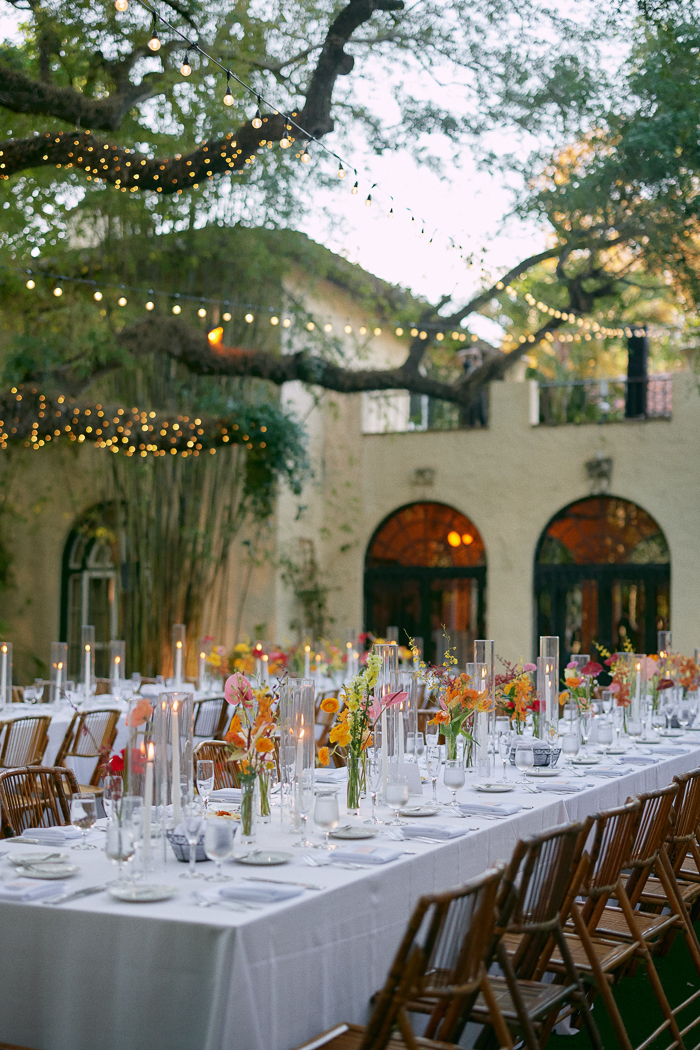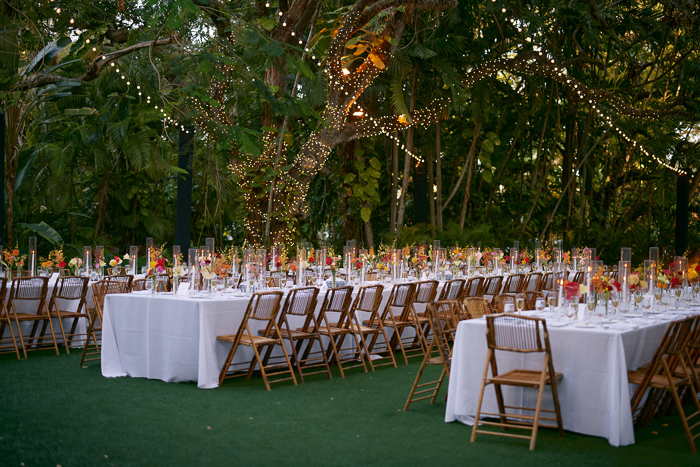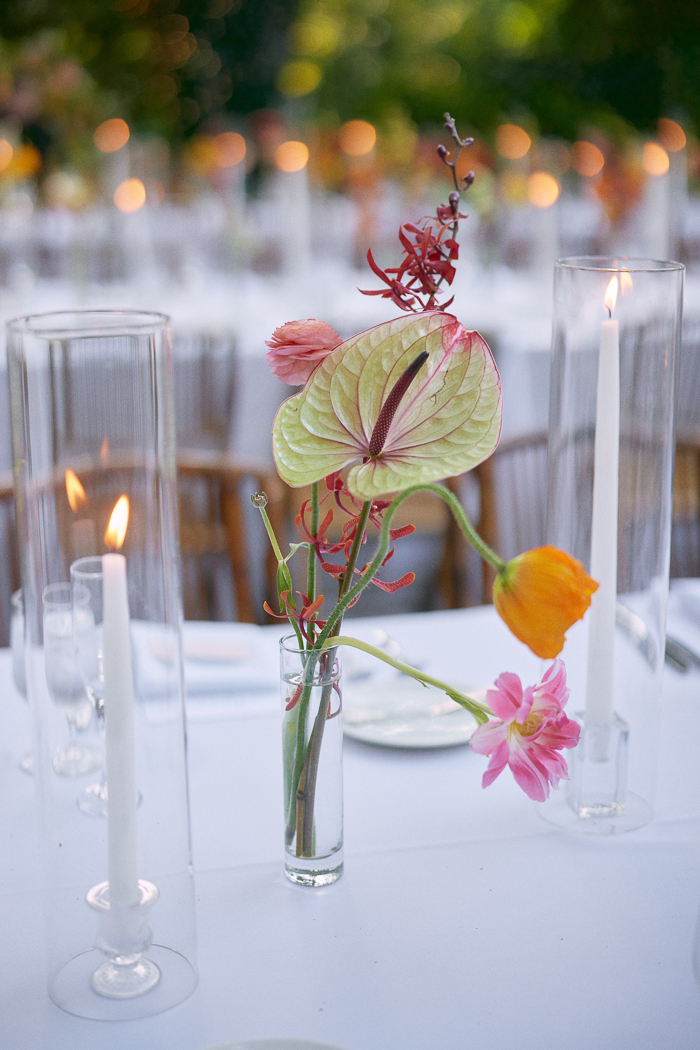 Budgeting with Purpose: Prioritizing Upgrades for Maximum Impact
We knew when we booked the venue that there were certain items we'd want to upgrade—bamboo chairs, farm tables, string lights, and plenty of bud vases with taper candles adorning the tables. We added those items to our budget before booking our venue and made a list of the other estimated expenses, from guest transportation down to the stamps for invites. We decided that things like chair upgrades would impact more than upgraded dinnerware or linens and prioritized things like an upgraded bar menu for our guests instead. It's easy to get carried away, but the best thing to do is get quotes from multiple vendors before booking and be honest with them about your budget to see how you can make things work.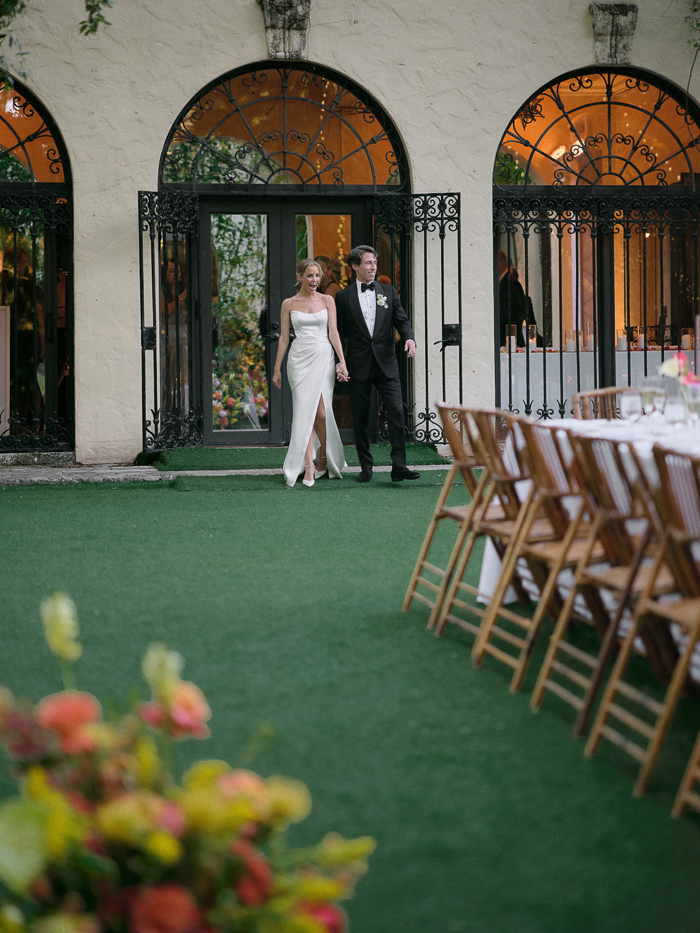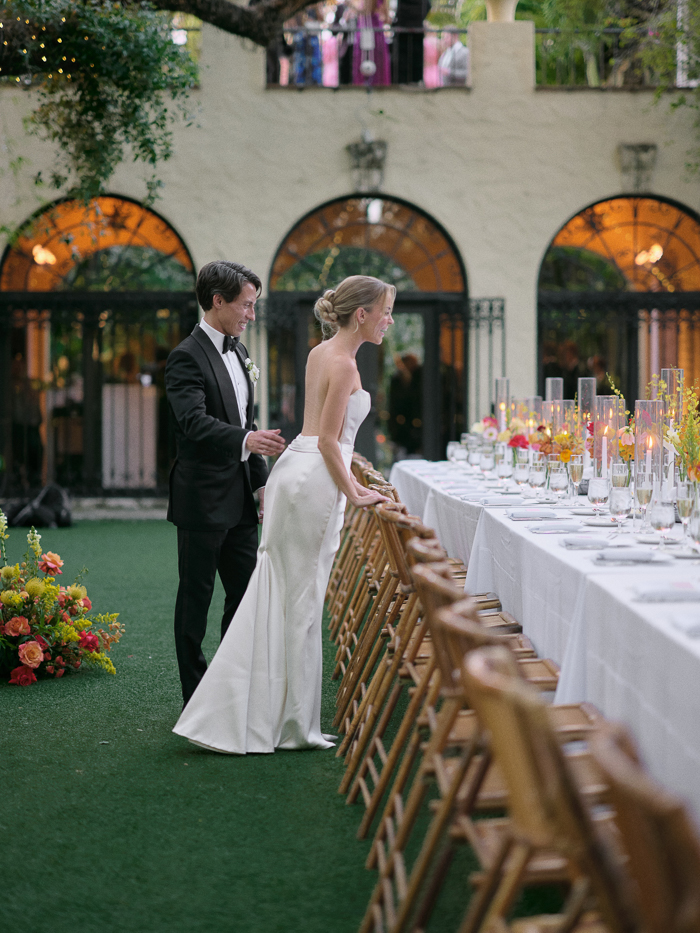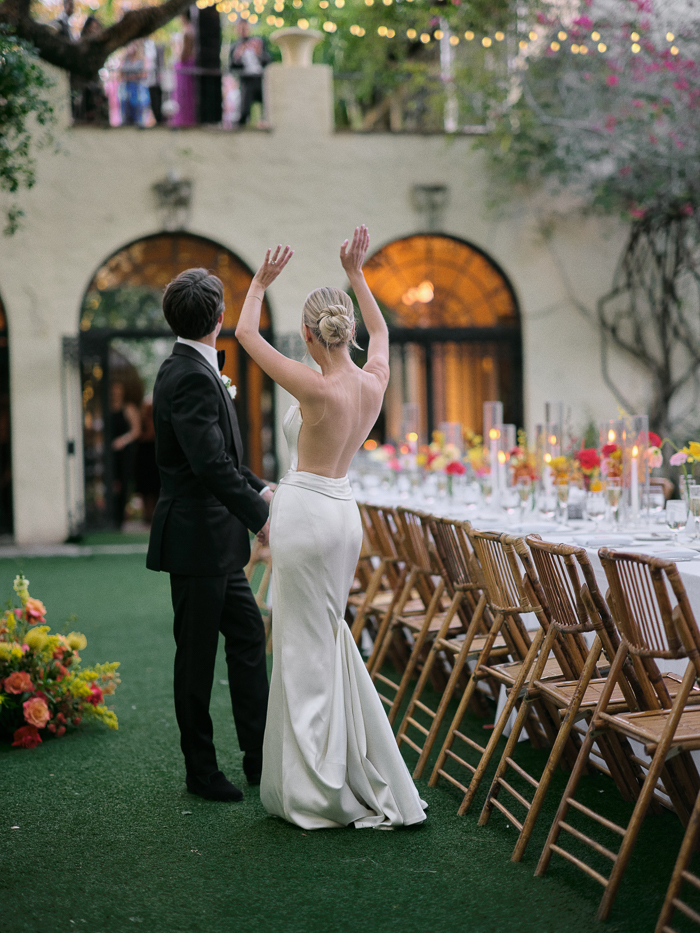 Infusing Miami Flair Through Music and Creating A Playlist for Every Moment
Good music was really important to us, so we created a playlist for the ceremony, cocktail hour, dinner, and reception to guide our DJ and musicians, and from there, they played to the crowd's energy. We wanted our guests to have a great time and infuse our wedding with a little bit of Miami flair, so we had a live saxophonist play party music alongside our DJ and brought out LED glow sticks for the last hour of the reception. Our guests were all out on the dance floor until the end, with late-night pizza in hand.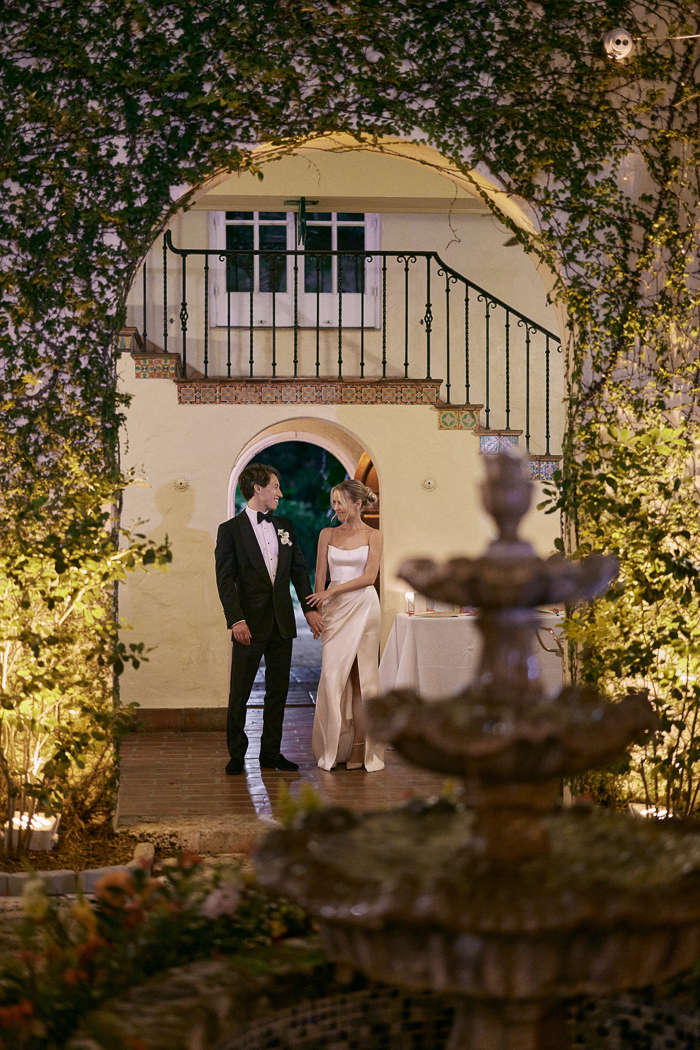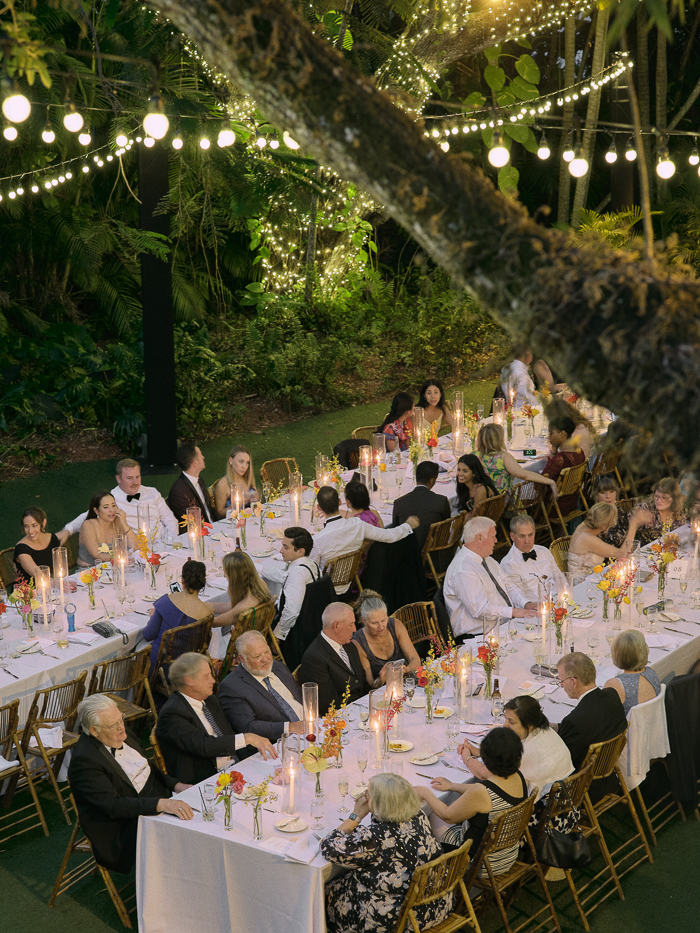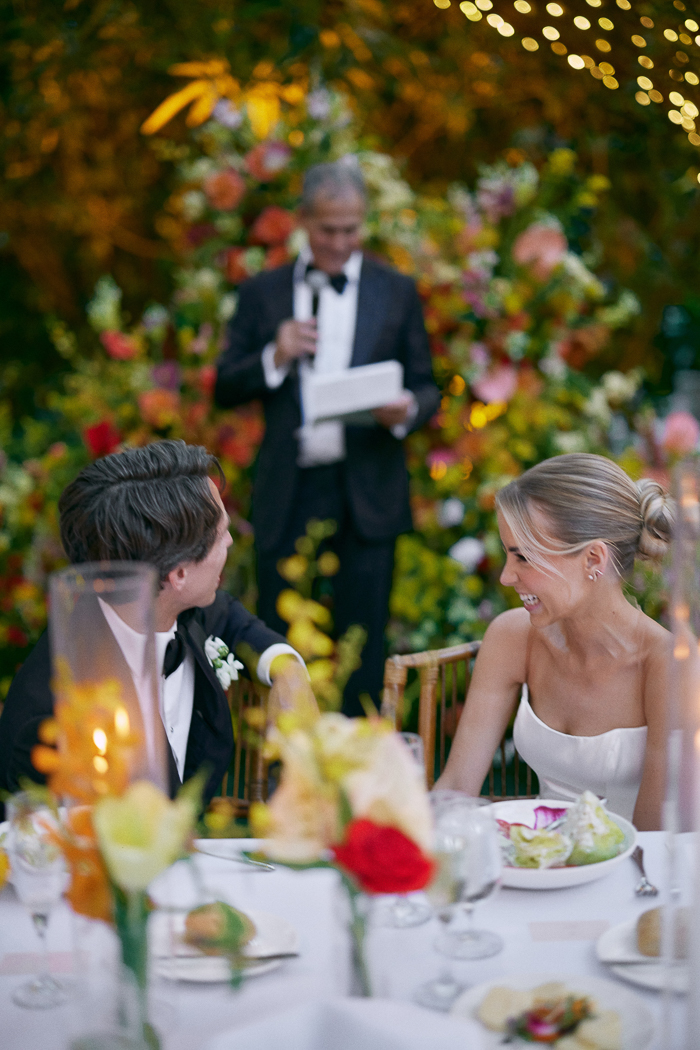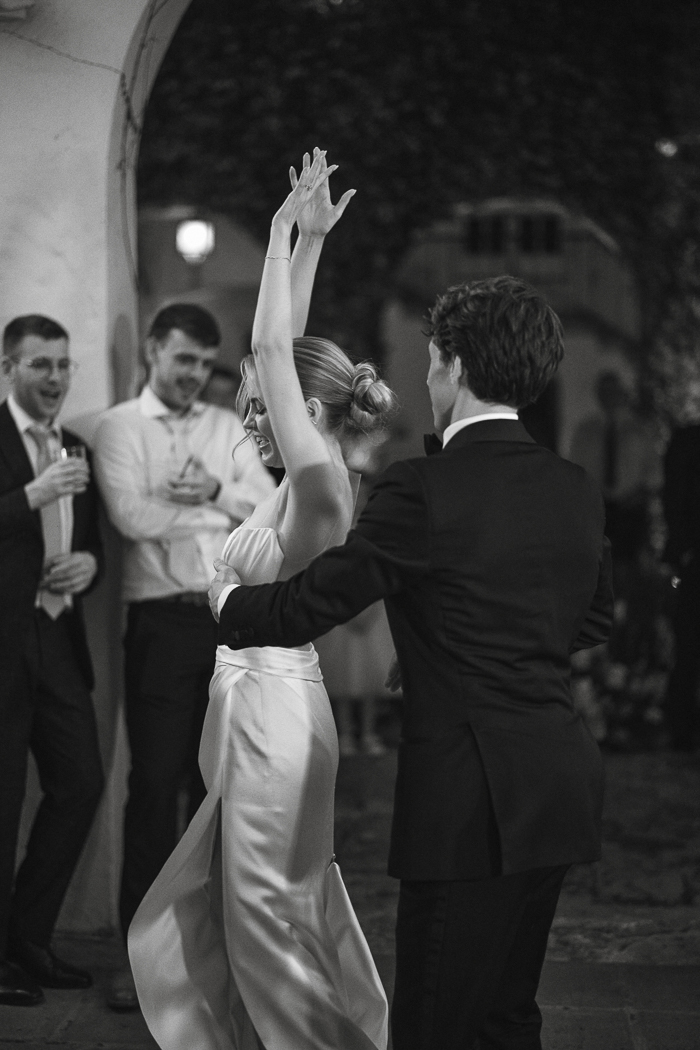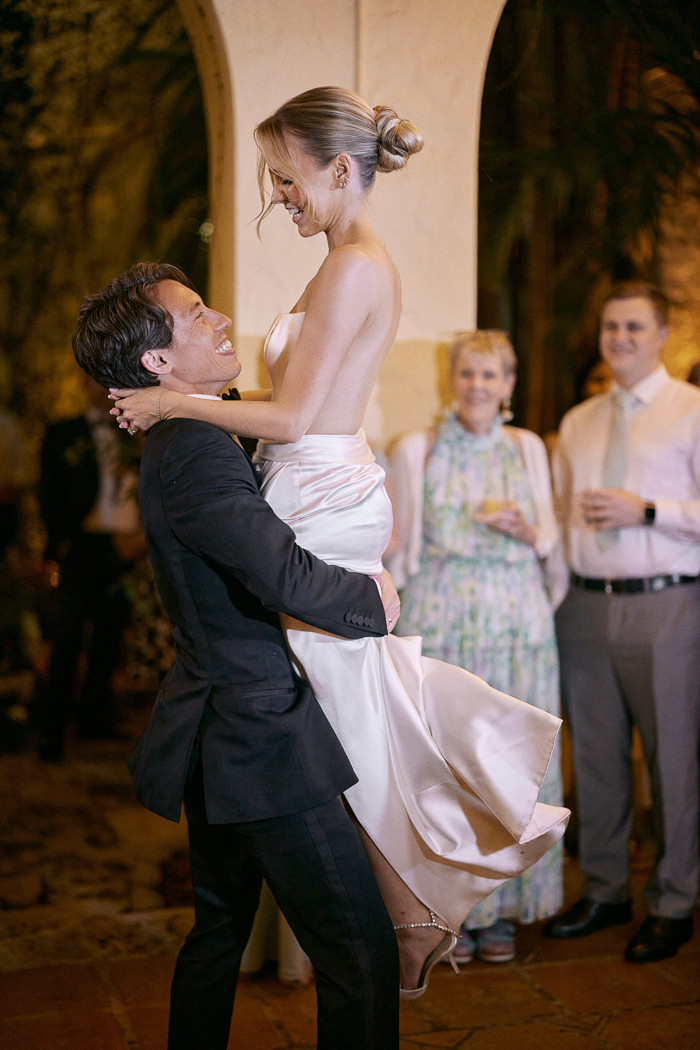 Congratulations to Brooke and Tim on their Villa Woodbine wedding. And a big thank you to Lauren Alatriste for capturing all the spectacular moments and beautiful details.
From the venue to the decor and florals, the most unforgettable weddings are filled with creativity, personal touches, and genuine elements that narrate a beautiful story. To begin your wedding planning journey, take a look at our guide and explore unique ideas that will inspire you to make your special day extraordinary.