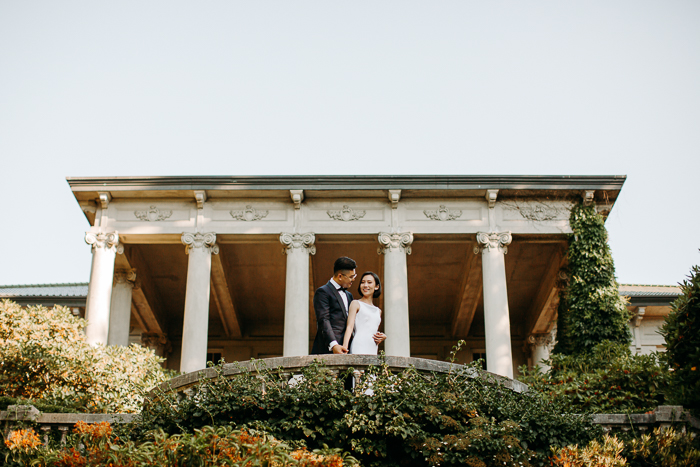 Image by Candice Marie Photography. Keep reading for tips on hosting a sensory friendly wedding
When we think of weddings, we equate them with sensory experiences—the sound of chatter that fills the air, the sweet smell of flowers, different textures of food, camera lights flashing, and dancing while music is playing. These experiences may be exciting for some people, but for others, they can be jarring and overwhelming. Weddings can be a lot to take in and can be physically and emotionally taxing, especially for those with neurodivergence.
Autism spectrum disorder, ADHD, and sensory processing disorder are just a few examples of neurodiversity that can make attending weddings a struggle for people of all ages. Each person may be overwhelmed by different triggers, which often results in anxiety, panic, and distress. The good news is that there are ways to ensure everyone has the best chance at enjoying themselves. It's all about anticipating and understanding needs and accommodating them where possible.
Although your wedding is ultimately about you and your partner, it's also about your loved ones who are there to celebrate with you. And being able to include everyone you love will make your big day that much better. Whether it's for yourself or your partner, someone in your wedding party, or you're doing it just in case any of your guests need it, here are steps you can take to create a sensory friendly wedding.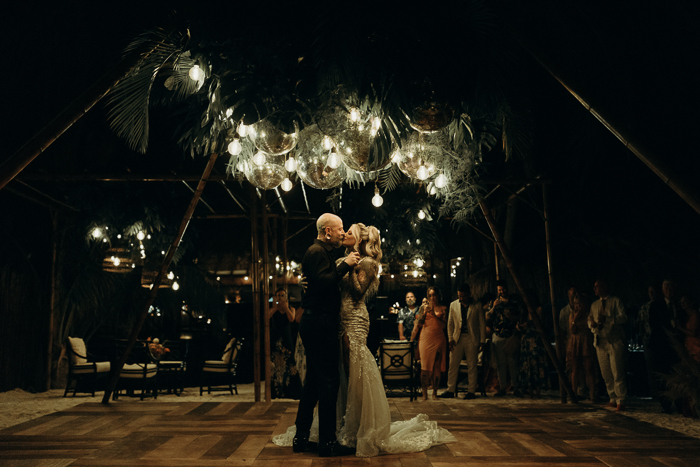 Image by Andre Gouin Photography
Tips For Hosting A Sensory Friendly Wedding
Get a read on your guests
The best way to anticipate what will make your guests most comfortable is to simply ask them. We recommend putting a note on your wedding website or invitations to encourage guests to let you know if they have any special requests or extra accommodations that would improve their experience. Setting the tone and acknowledging that you want to make adjustments will go a long way to making everyone feel welcome.
Talk to your vendors
Experienced vendors are a must-have to make sure your special day goes off without a hitch. Your planner and vendor team are experts who have participated in many weddings and might already have ideas to make the experience more inclusive for everyone. Most vendors are happy to make adjustments to accommodate the needs of your guests. Being transparent with your wants and goals from the beginning will make the planning stages less stressful.
Give a heads up on what to expect
Consider handing out the wedding day timeline in advance to reduce uncertainty and give any routine-favoring guests a heads up on what to expect. You may also want to let guests see the menu in advance, as many people with sensory sensitivities have limited food choices. Talk to your caterer about including selections that meet your guests' requests and specific dietary requirements.
Think about the lighting
Flashing lights can be dangerous to people with sensory difficulties. Not only can they make them feel overwhelmed, but they can also cause migraines and nausea. You don't want anyone at your wedding to get sick, so it's a good idea to try and stick to soft natural lighting. It will make your wedding feel more cozy and relaxed too. However, if you're going to include LED lights, strobe lights, or bright lights, ensure all your guests are informed.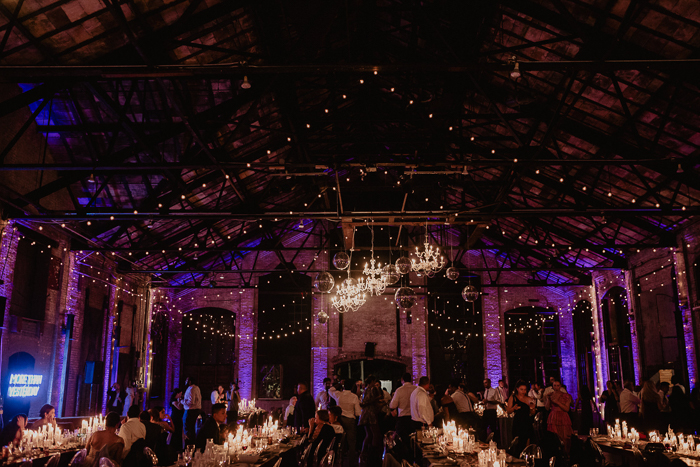 Image by Nicole Nero
Consider the noise levels
Weddings tend to be filled with all different types of sound. Talk to the DJ or band to keep the music at a reasonable minimum, or consider a silent disco for a unique option for entertainment. You can also provide guests with earplugs or noise-canceling headphones—they make for thoughtful wedding favors too.
Junebug Tip: Did you know that hearing loss is at least three times as common in people with autism? If this is something you or someone you love struggles with, check out this resource about how it can lead to anxiety and how to cope with it
Offer a break area
A lounge provides an escape when the sounds, lights, and crowds become overstimulating. Give your guests a separate space, preferably outdoors to diffuse extra noise, where they can sit down and recharge. Set up signs directing towards these areas, so they can retreat to this space for a while when needed. Simply knowing there's a quiet and comfy area they can go to can make a big difference in comfort levels.

Image by Tayler Ashley Photography
Spend some time doing proper research
Given that you and your partner are the most familiar with the details of your big day, you must prepare yourselves with relevant knowledge and plan for accommodations suited to the circumstances. There are now many available resources and online communities to learn from. For more insight, you can read first-person stories written by people living with a disability on The Mighty. It's also helpful to speak with medical professionals.
Feel free to break tradition
Not every wedding has to follow the same routine. That's why unconventional weddings are becoming the new normal—from backyard weddings and adventure elopements to shortened ceremonies and multi-day celebrations. And as more soon-to-be-married couples are open to revamping tradition to accommodate diverse needs, eventually, approaches for a sensory friendly wedding may become the standard.
Be flexible
These best practices are great starting points to creating a more sensory friendly celebration. But remember that there's no such thing as a "one-size-fits-all" solution. Ultimately, the best way to prepare is to encourage open communication, have several options ready, and adjust as the need arises. Your planner will be there every step of the way and ensure that all your guests are cared for.
While this may seem like a big undertaking, with a trusted vendor team by your side, anything is possible. Creating a welcoming environment will ensure that your neurodivergent guests will feel seen, loved, and valued. So don't be afraid to pave the way for inclusion, not just for weddings but for all kinds of celebrations.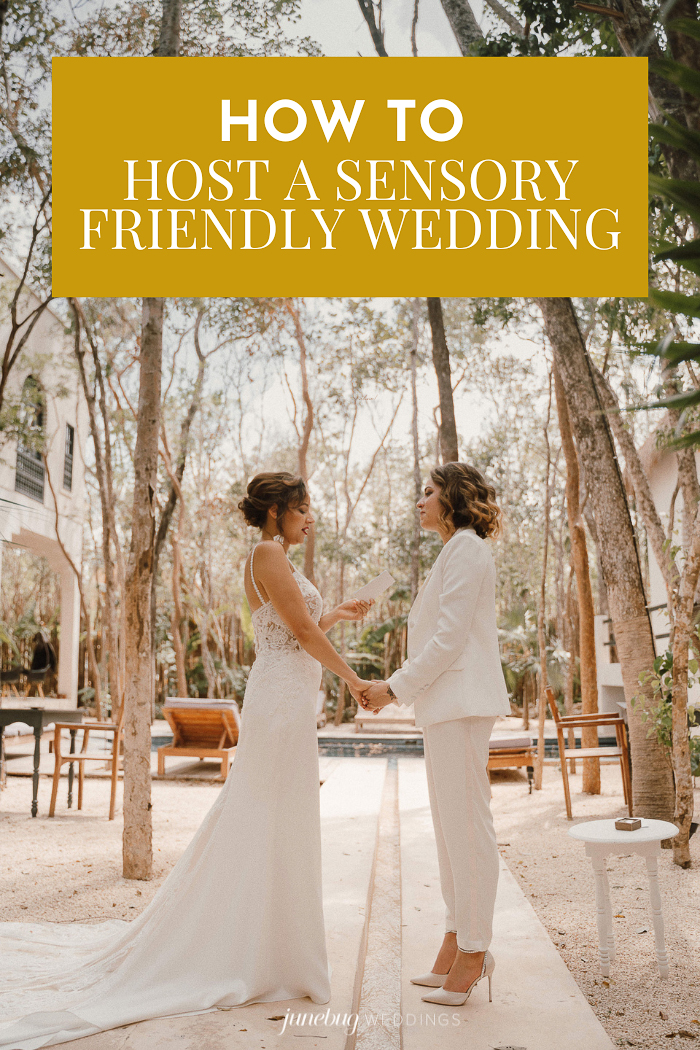 Image by Raw Shoots