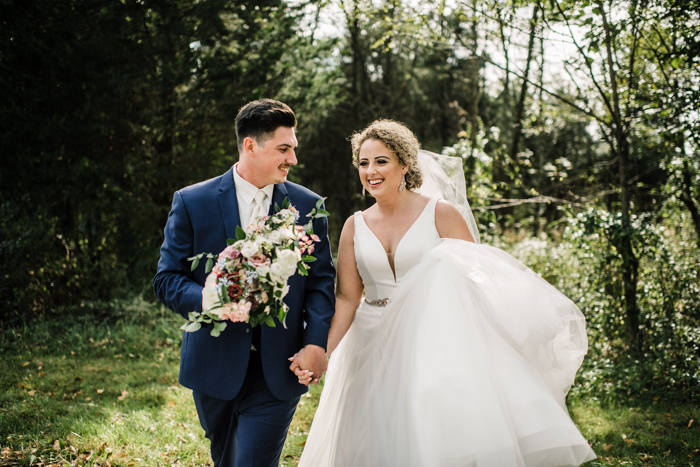 After deciding that a church wedding didn't feel right for them, outdoor lovers Shelby and John chose Ashbourne Farms for their special day because of its chic country club and rustic farm vibes. The couple's planner, Shelly Fortune Event Design, helped them bring their worlds together into a flawless and seamless design that featured dusty blue and pink details alongside stunning florals arranged by State & Arrow. From the first look to the first dance, Love Hunters did a phenomenal job capturing every inch of this gorgeous Kentucky wedding!
The Couple:
Shelby and John
The Wedding:
Ashbourne Farms, La Grange, Kentucky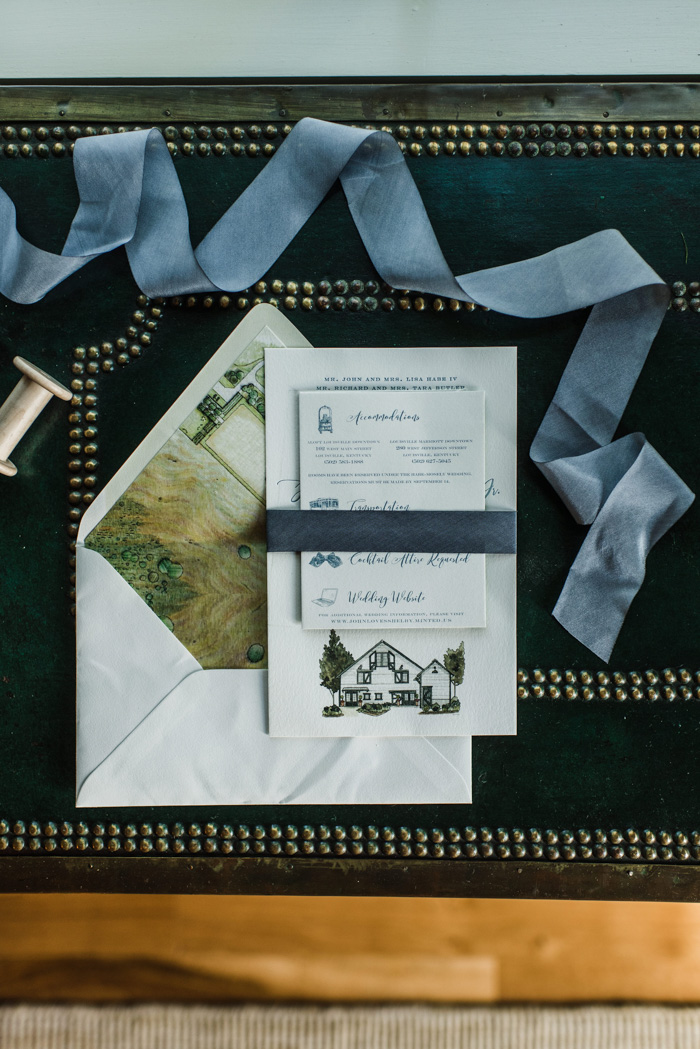 John and I grew up together. He played football, and I was the cheerleader. When I would get too stressed out about the wedding planning process he knew exactly what to do, like get me out of the house and take me to dinner. In the end, this day was about John and I. I knew that it would not be a successful big day unless we were both happy.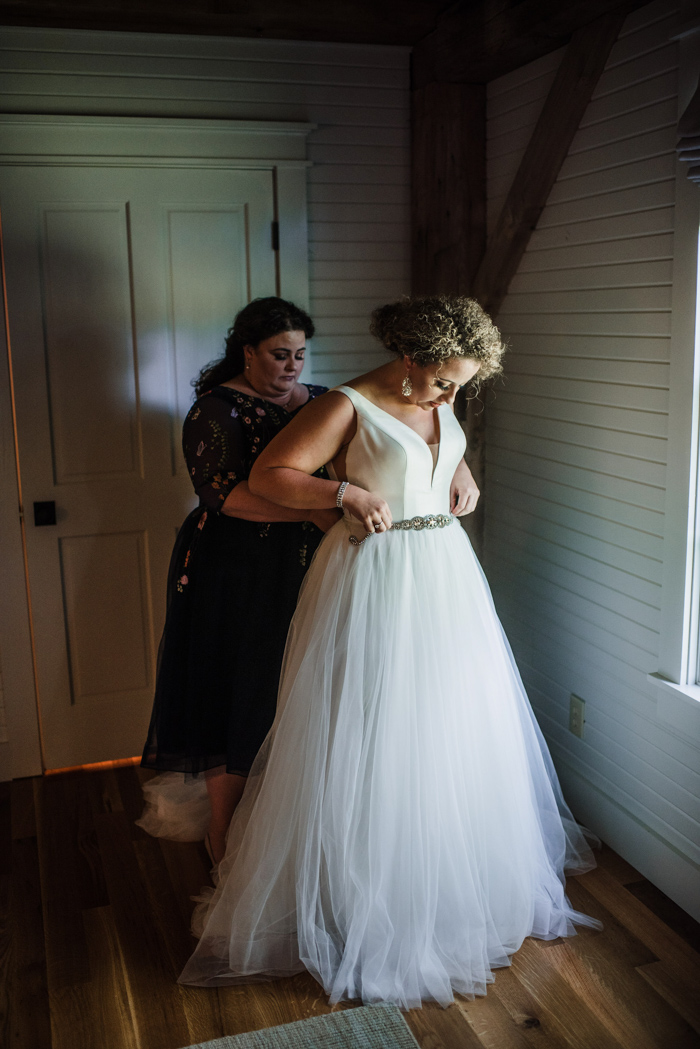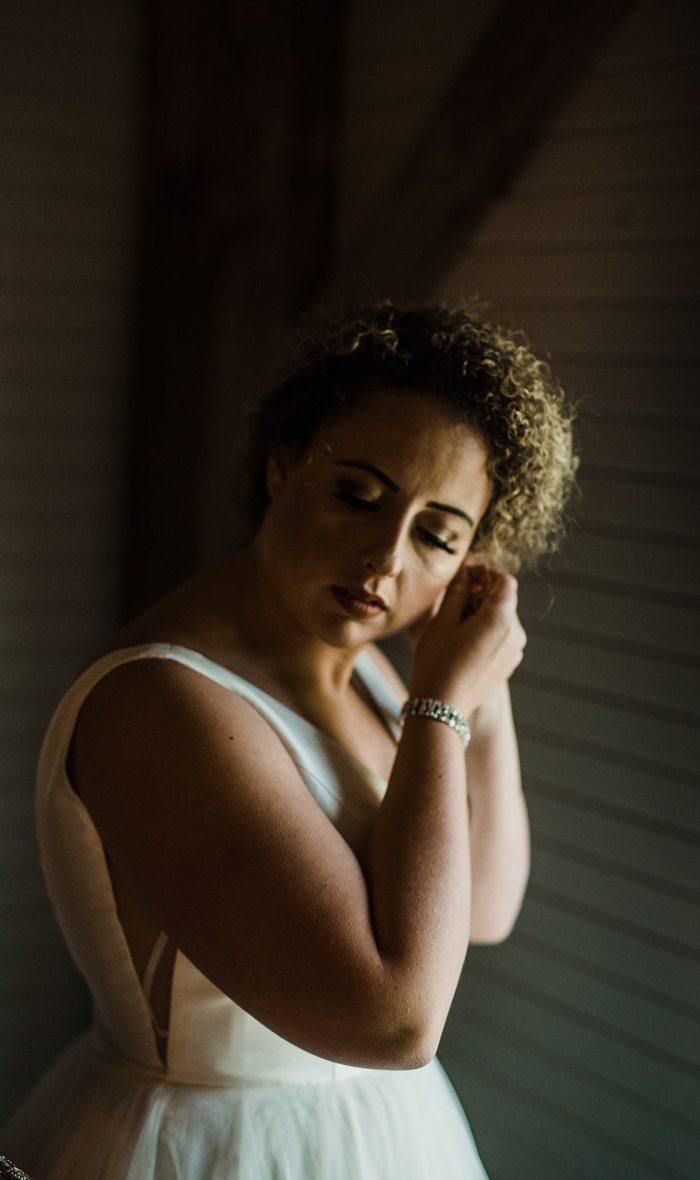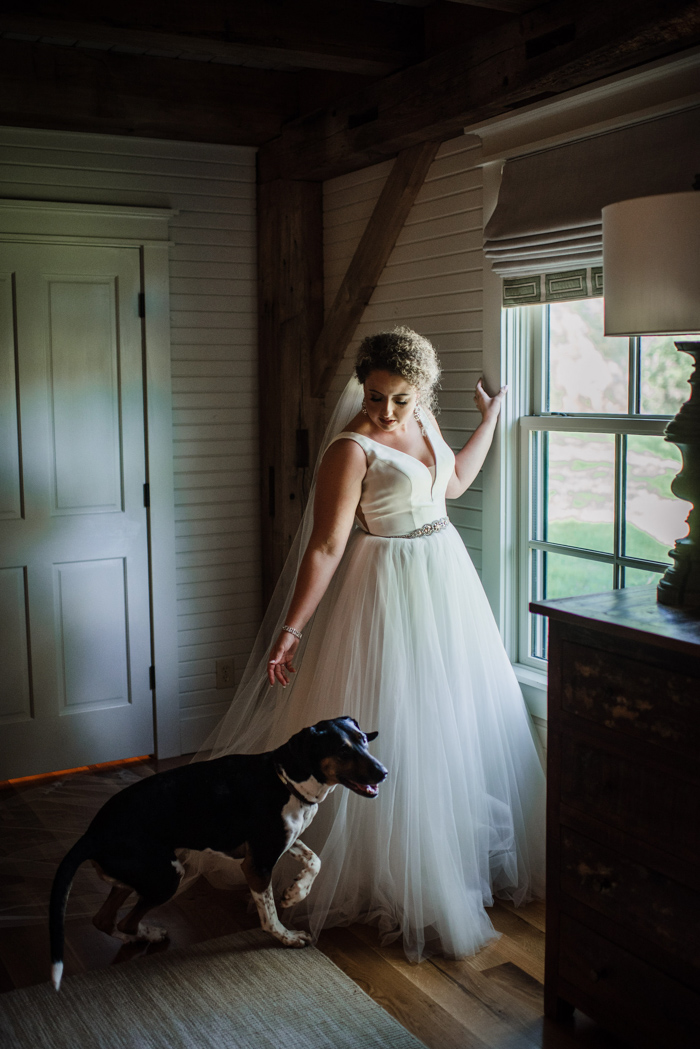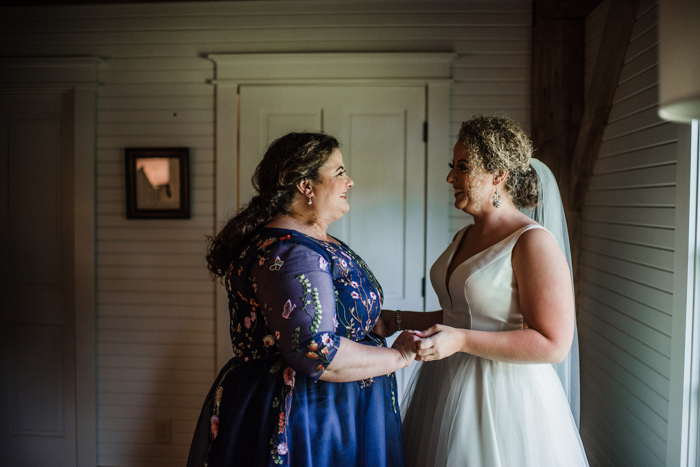 The most memorable part of the entire day was our first look. My parents have always said that John looked at when we were 14 the way he still looks at me today, but I did not realize it now. When we received our photos, I got to see what they were talking about! It was a moment just for us — no family, no friends, just us.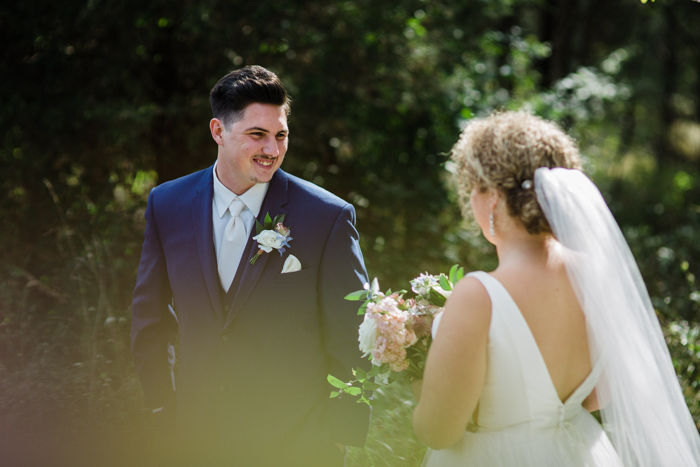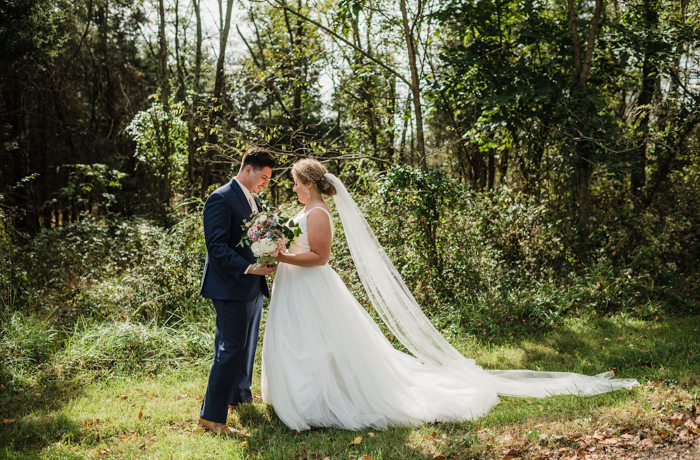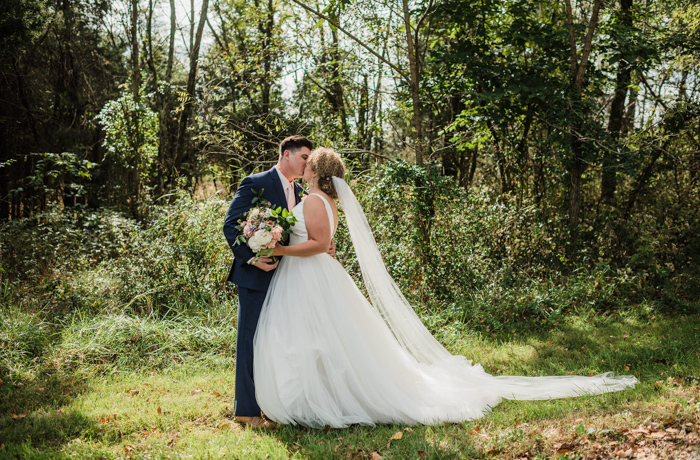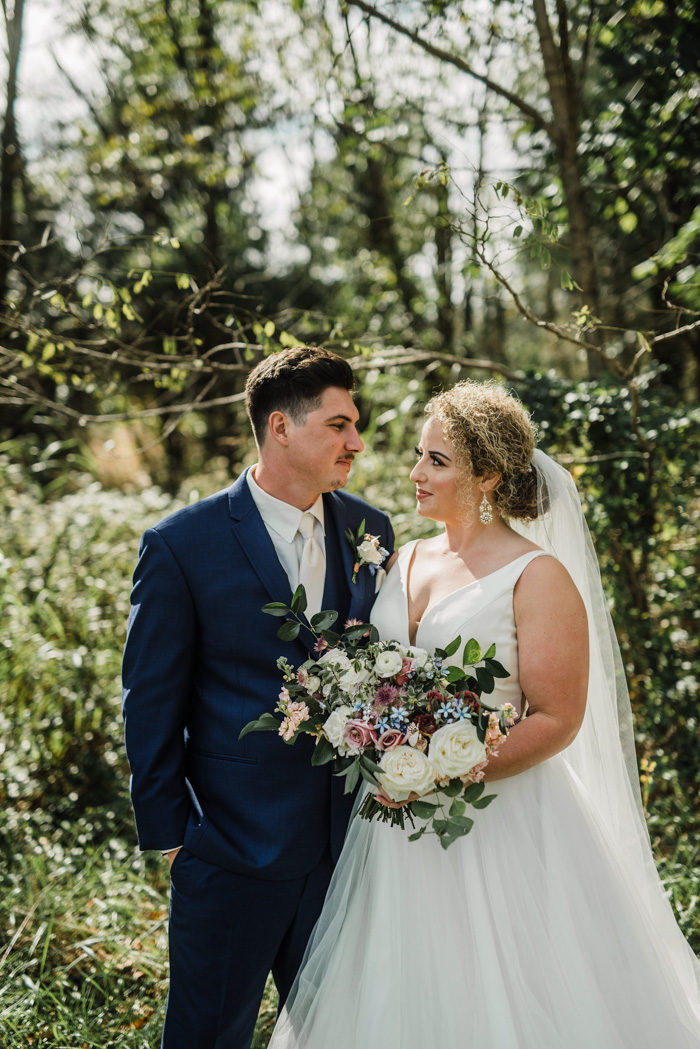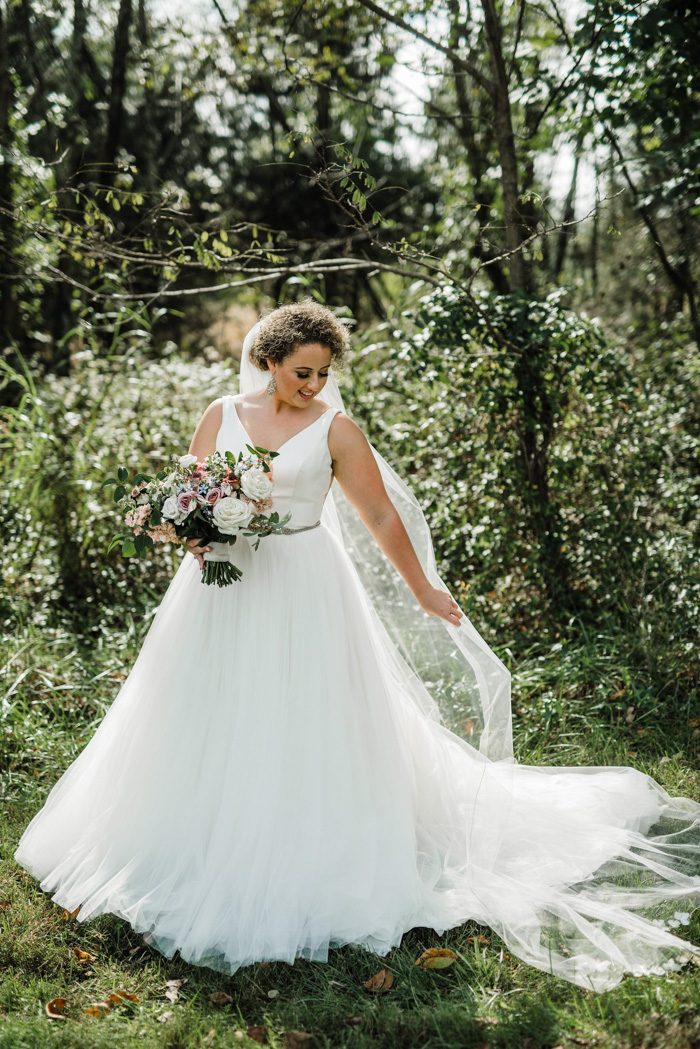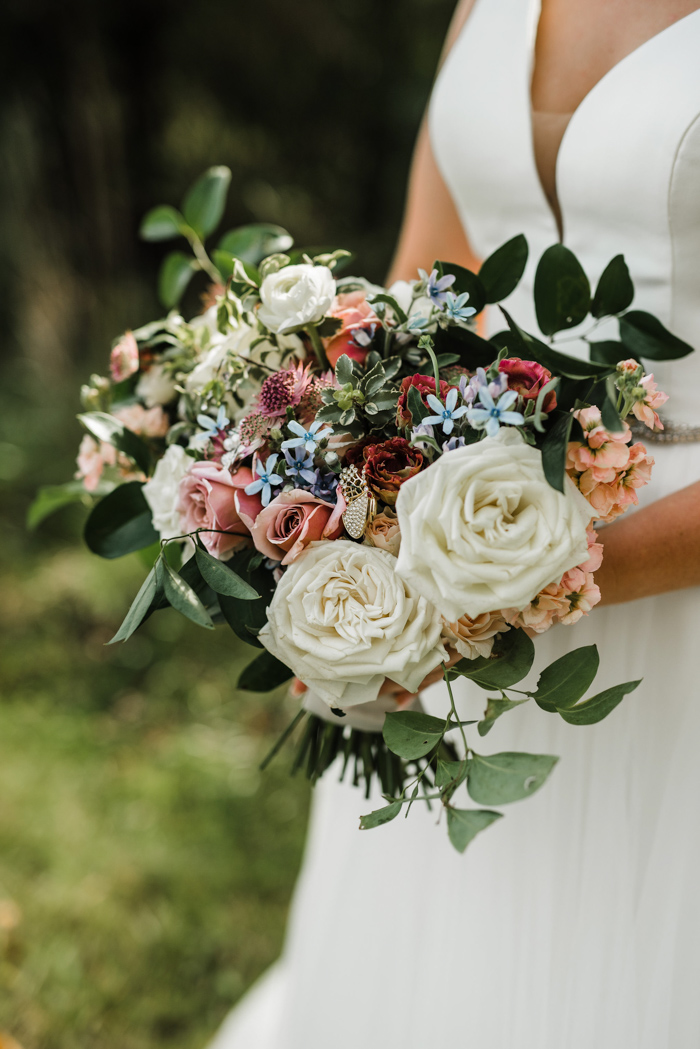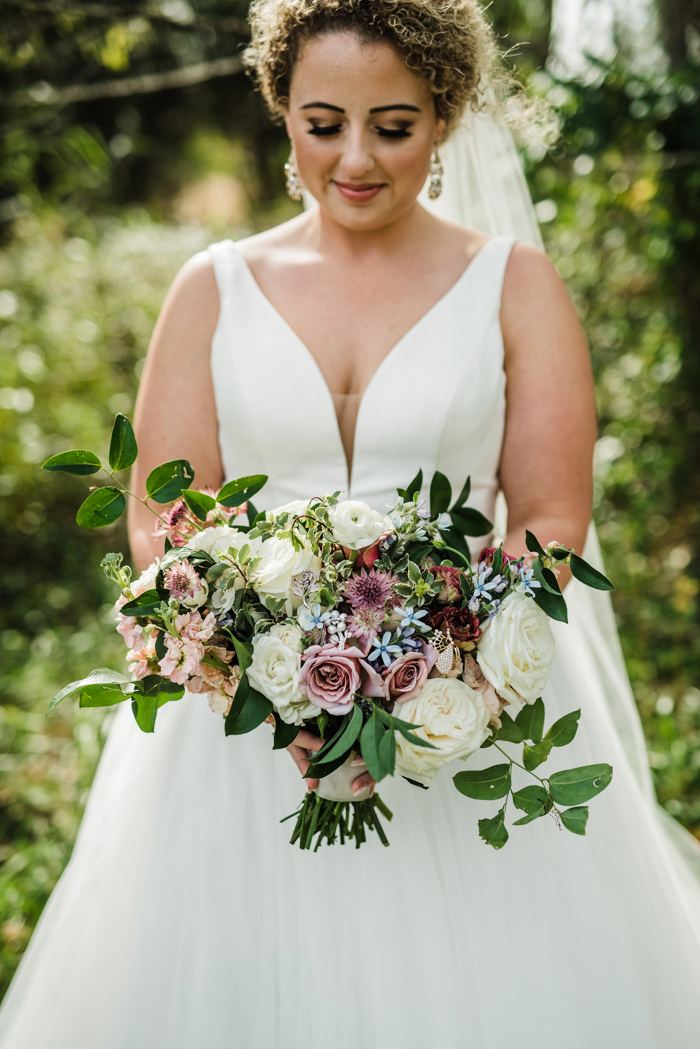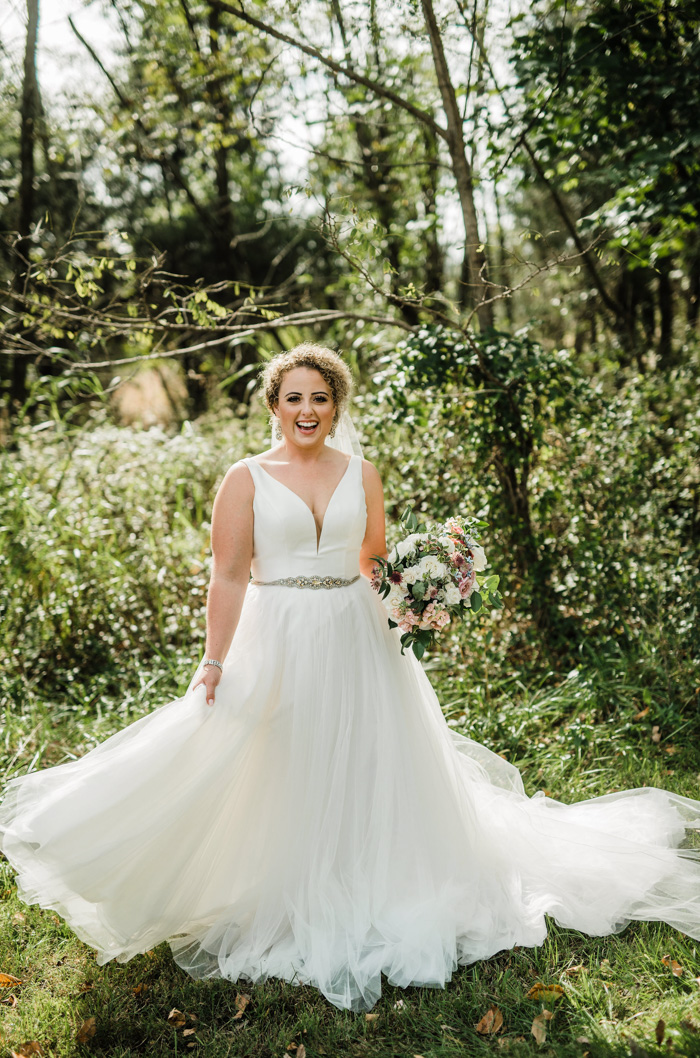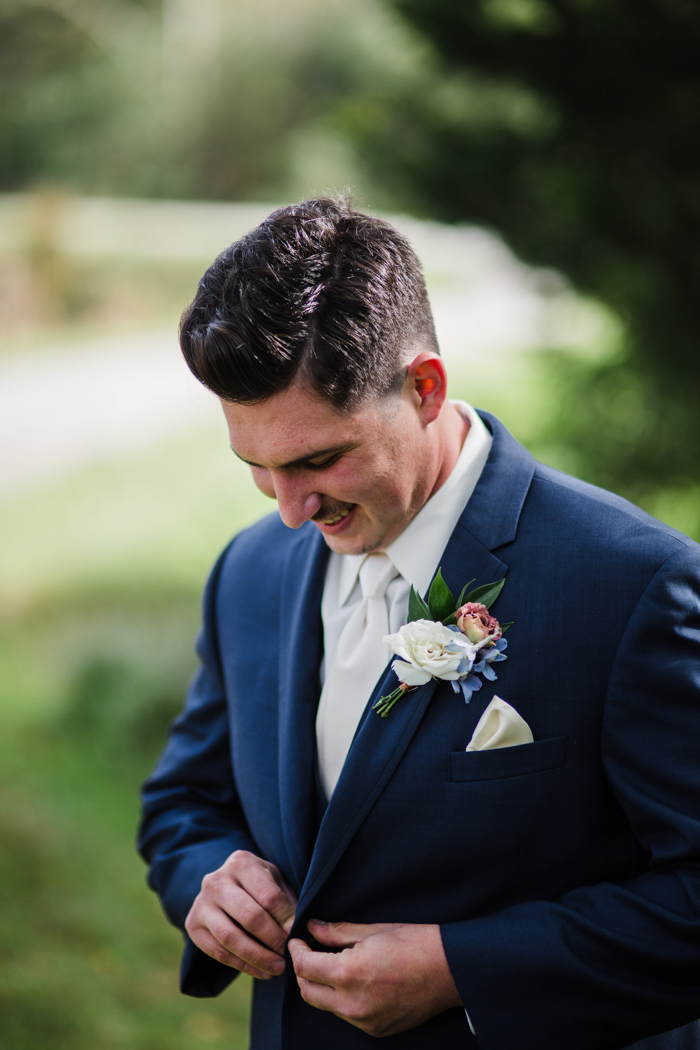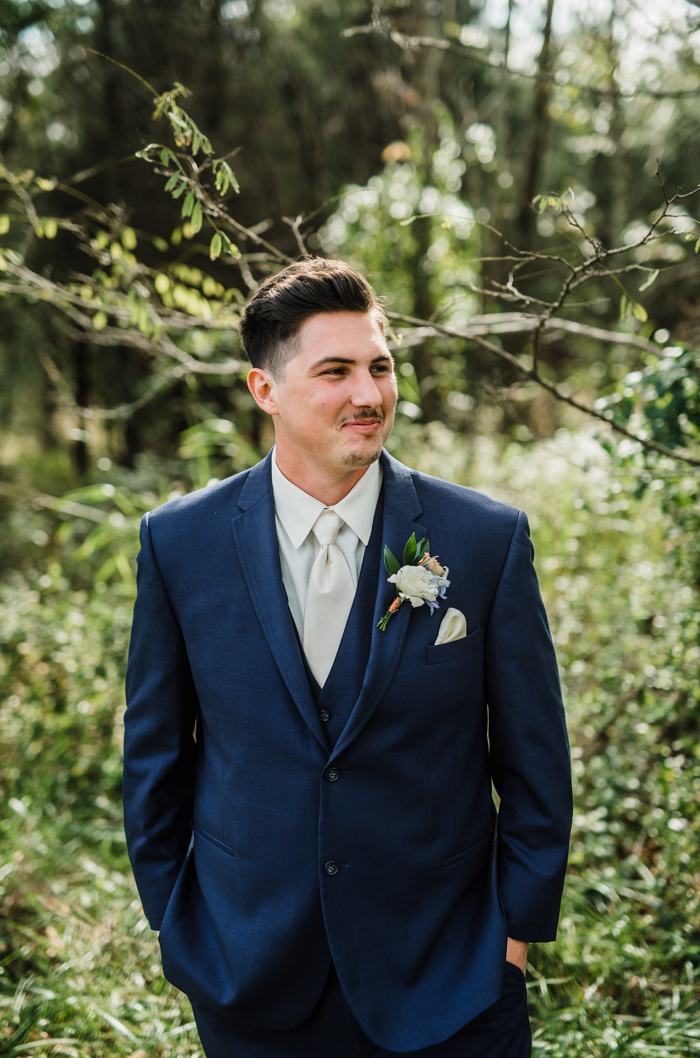 We wanted to show both sides of our lives: country club and farm life. Ashbourne Farms was an obvious yes for us. When we toured the grounds, I teared up because it was so perfect! We did not have to add a lot of decor because its immaculate property spoke for itself.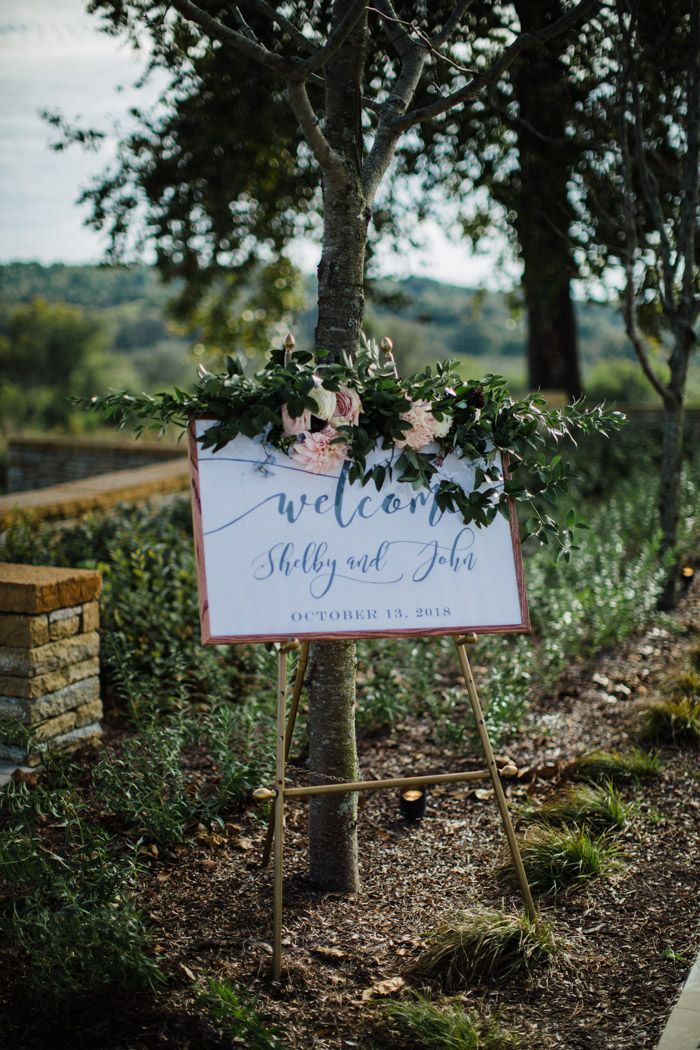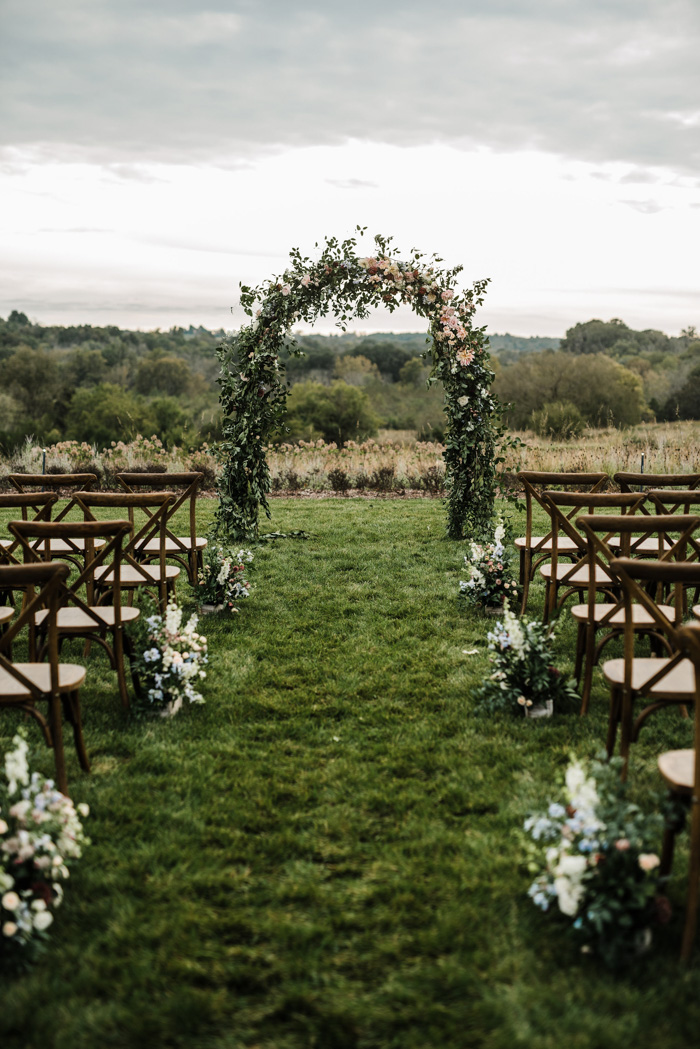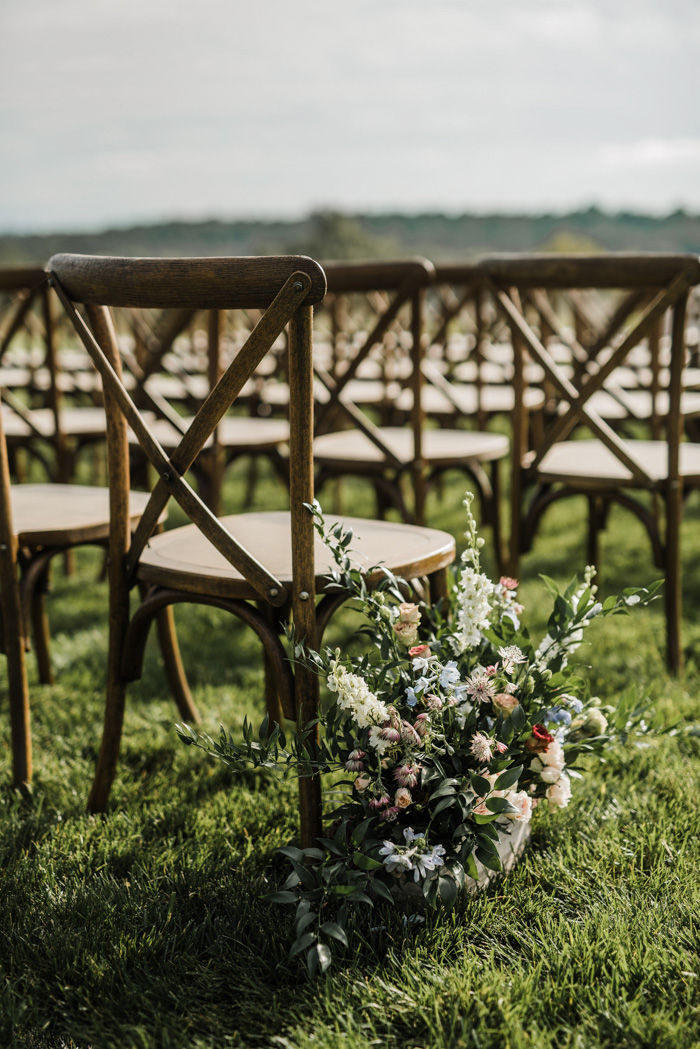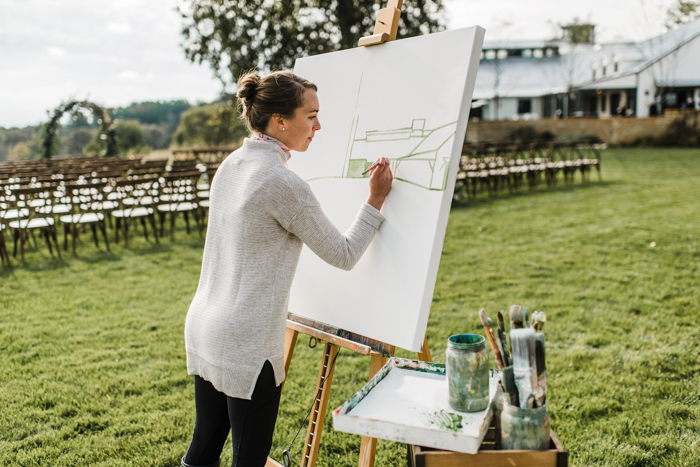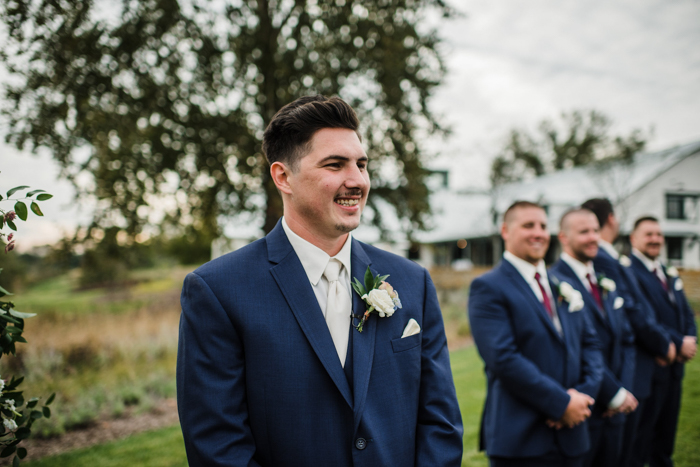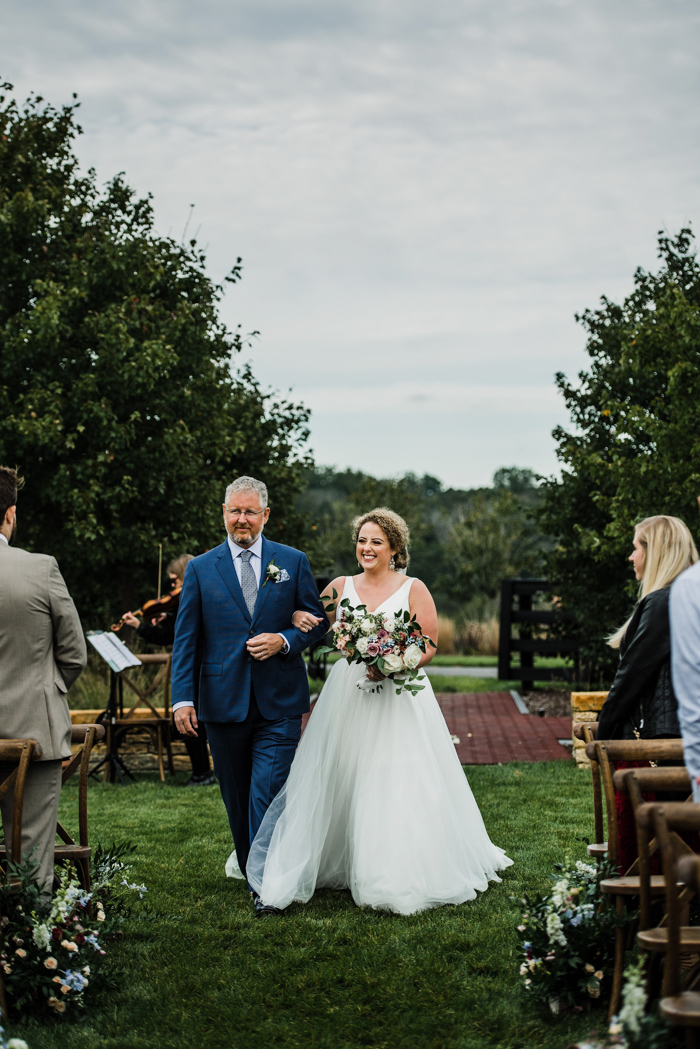 My wedding band was actually a surprise! We purchased the band, but then all the women who have had a significant influence on my life provided a diamond to add to the band. So my band looks like a vine around my engagement ring. This was kept from me until we exchanged rings at the altar.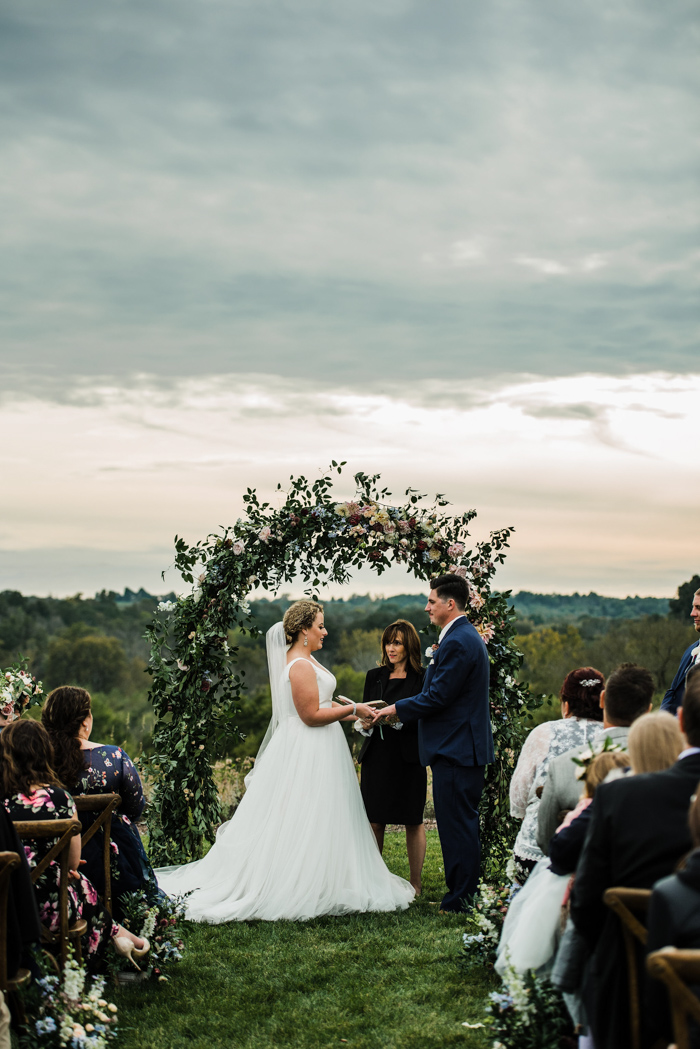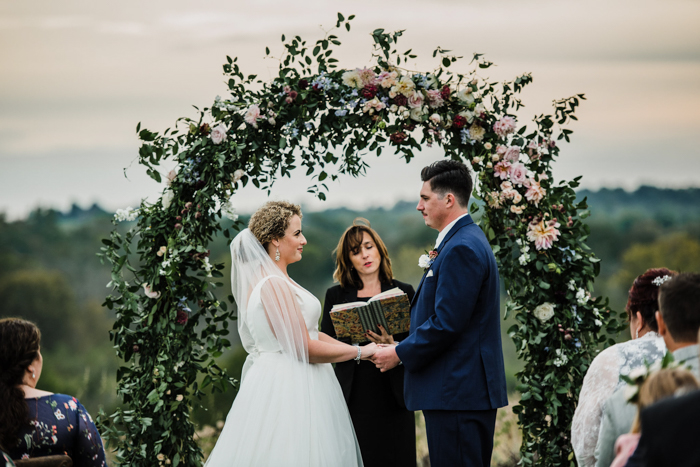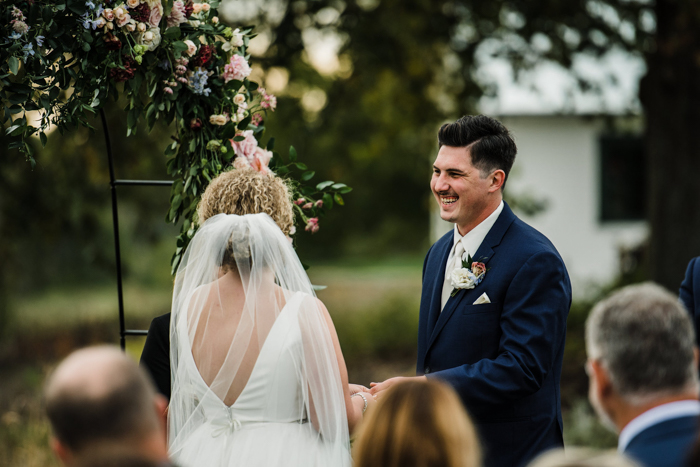 We wanted to symbolize unity during the ceremony and, with John and I beginning our lives together in Kentucky, what better way to do that than with bourbon? We poured a mash into a mini bourbon barrel that has our names on it. Because the barrel is so small, it should be ready for us to drink on our first anniversary!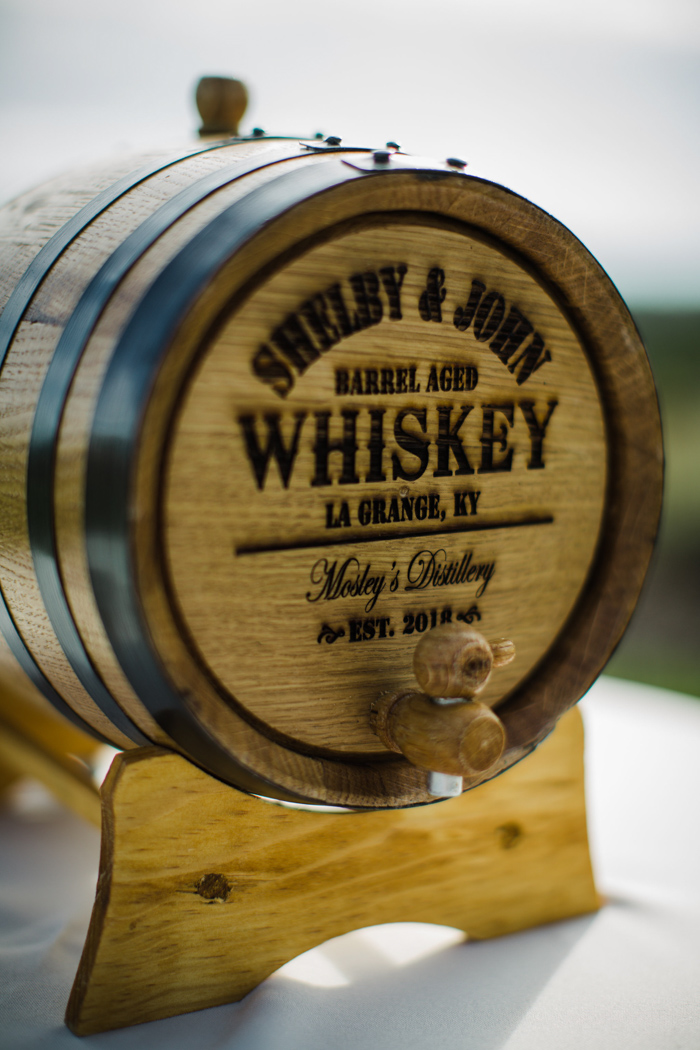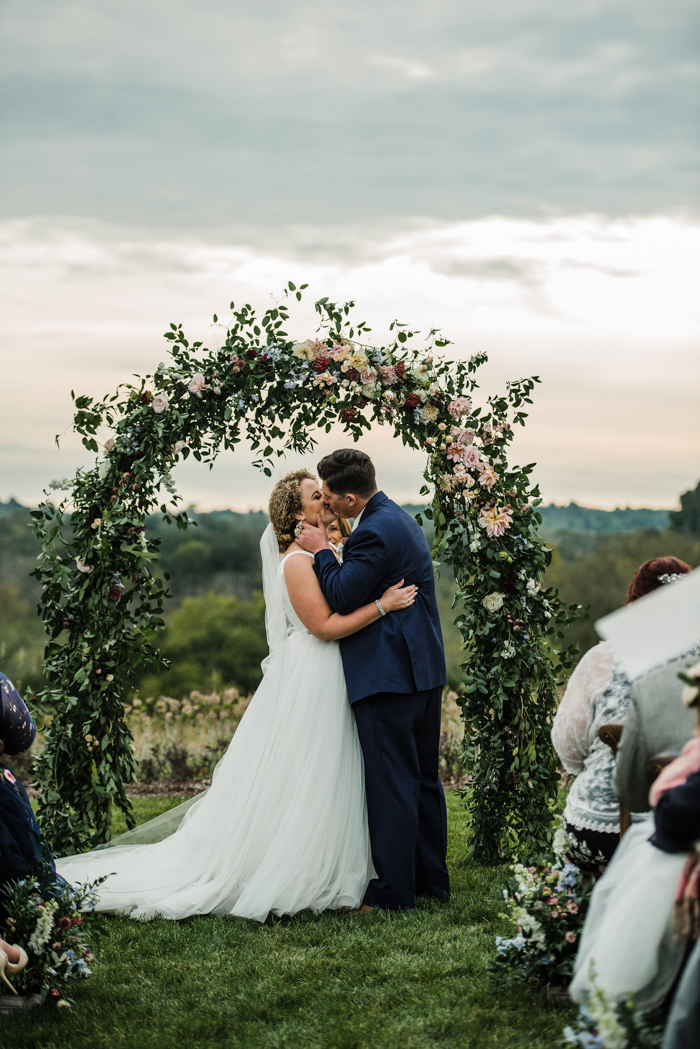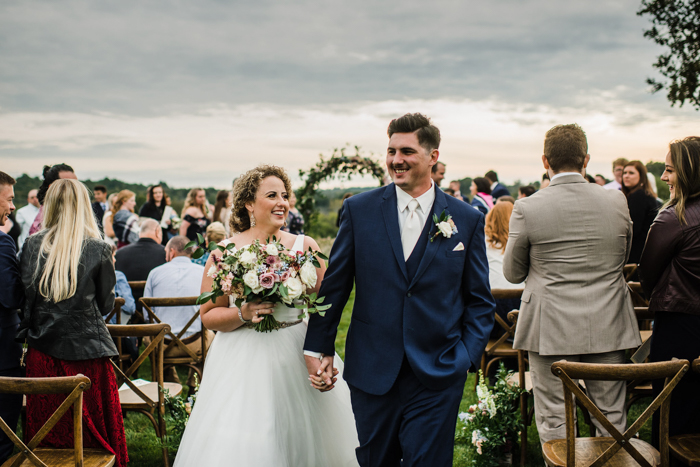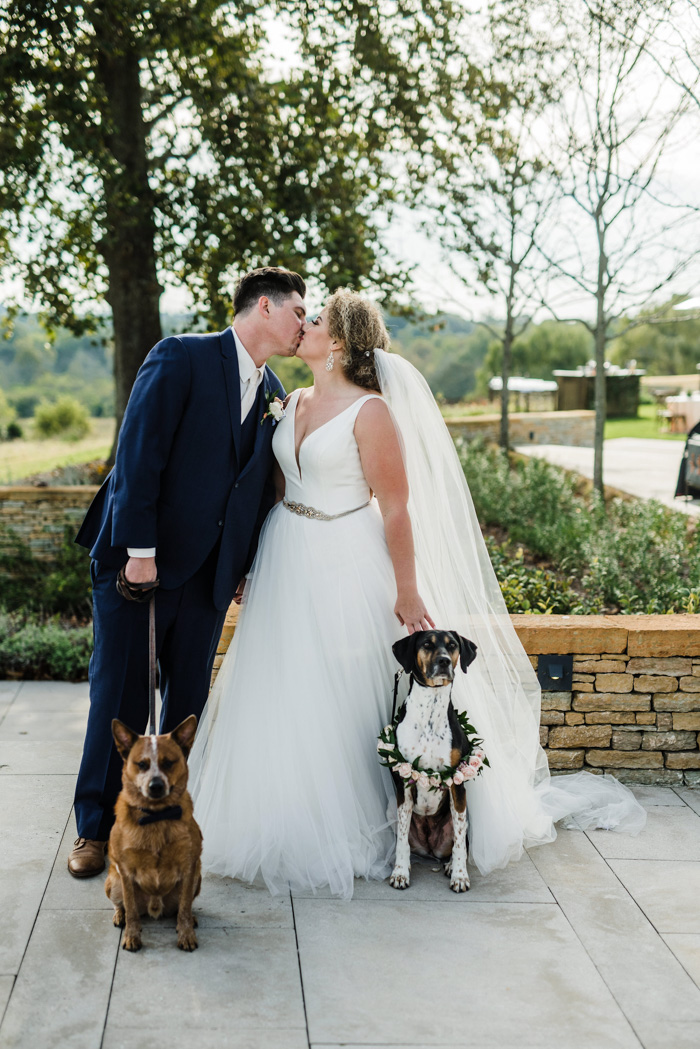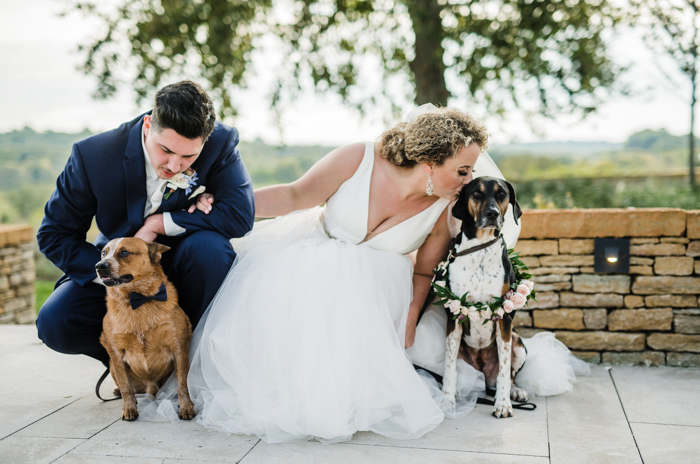 My hair is naturally very curly, I knew I wanted to keep it natural for the wedding day because that is what I am known for. In my hair, I had 4 pins that my Nana left for me when she passed away. My bracelet was my great grandma Martha's that she left my mother when she passed. Also, my veil was from my hometown in Ohio. It was really important to me that I incorporated memories in my wedding day look.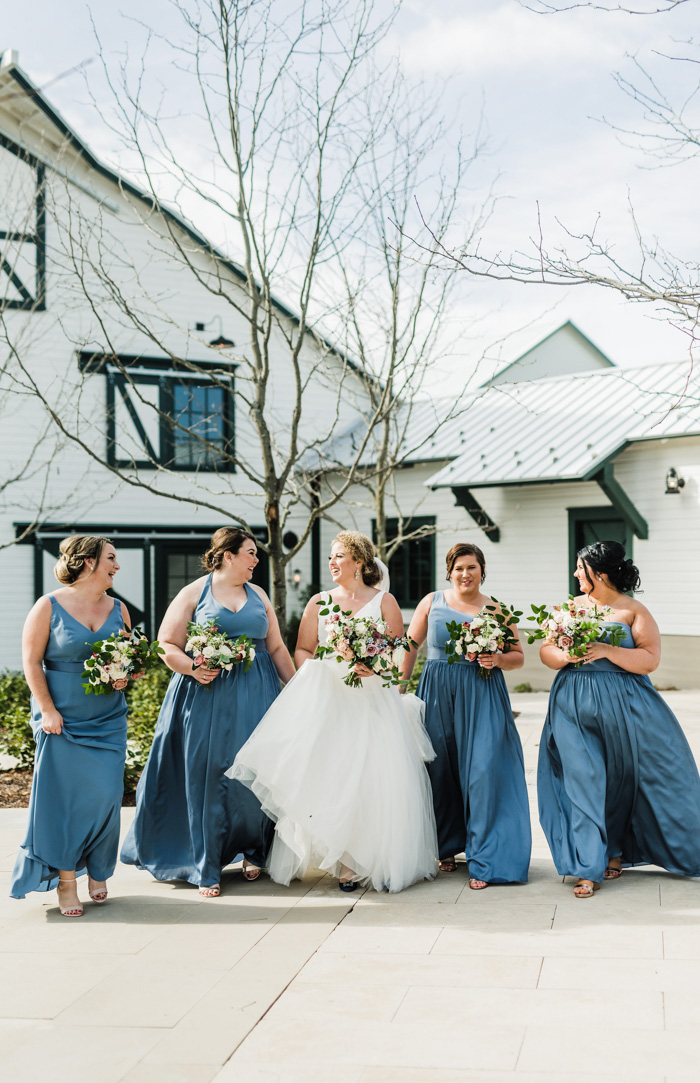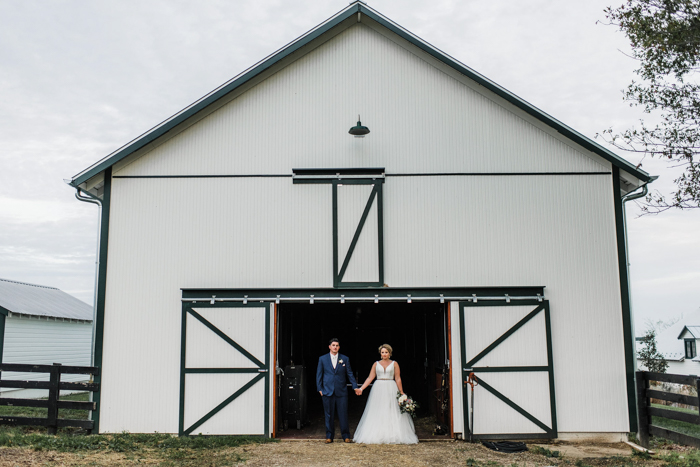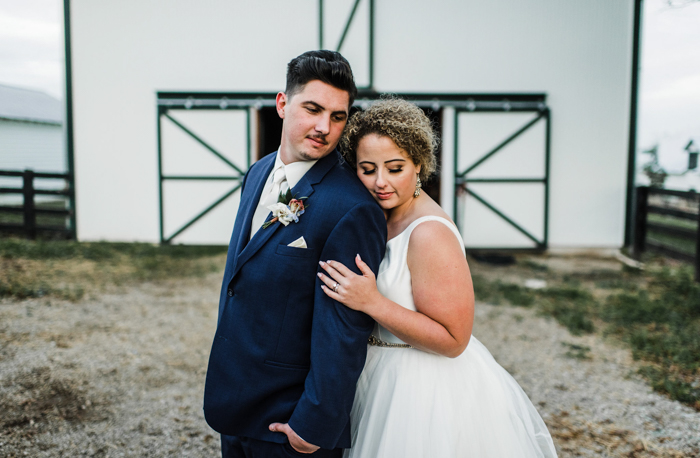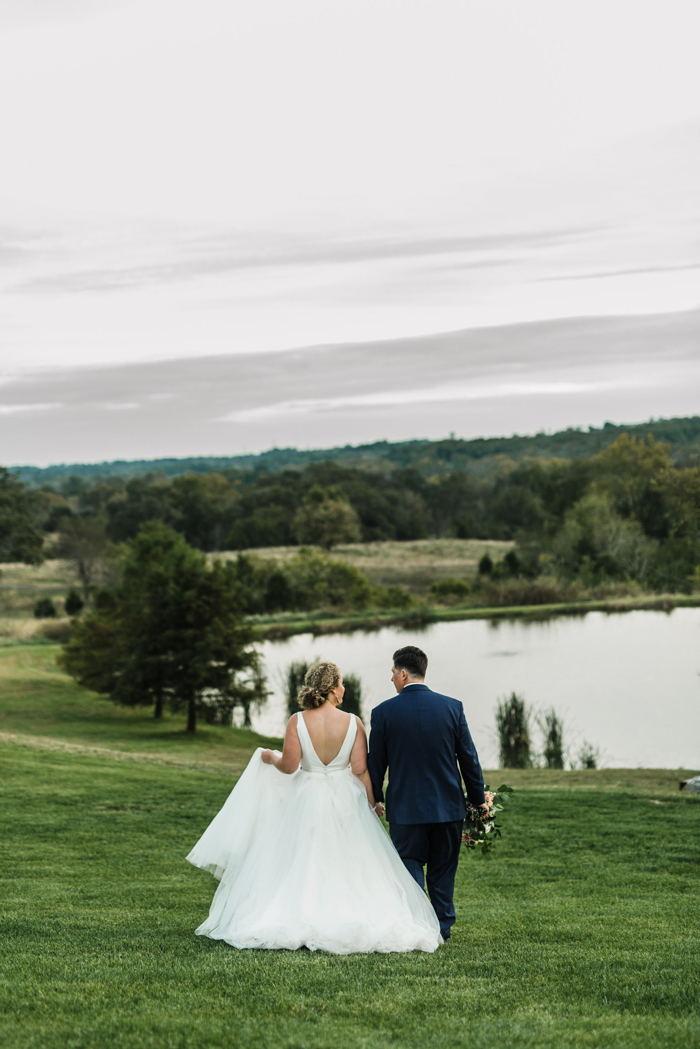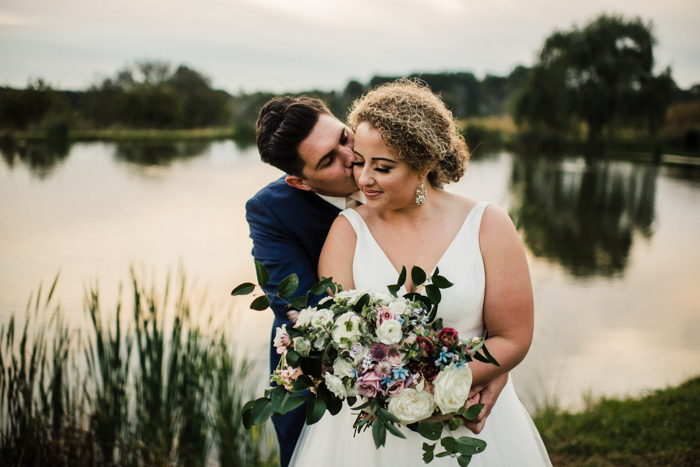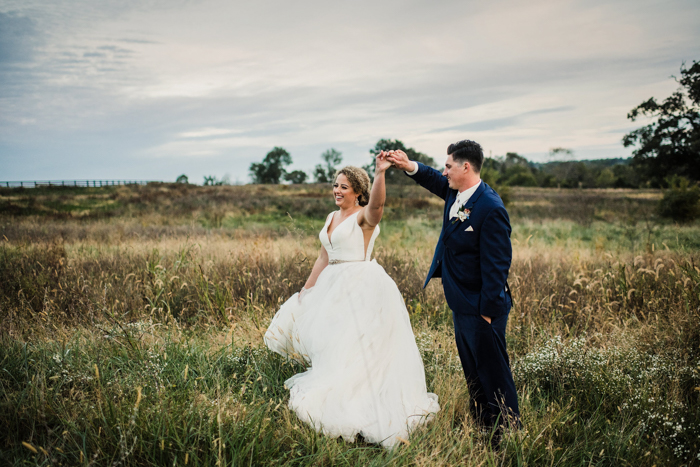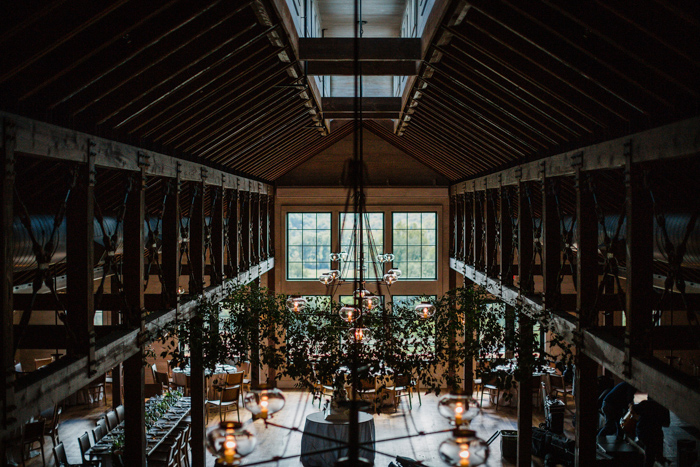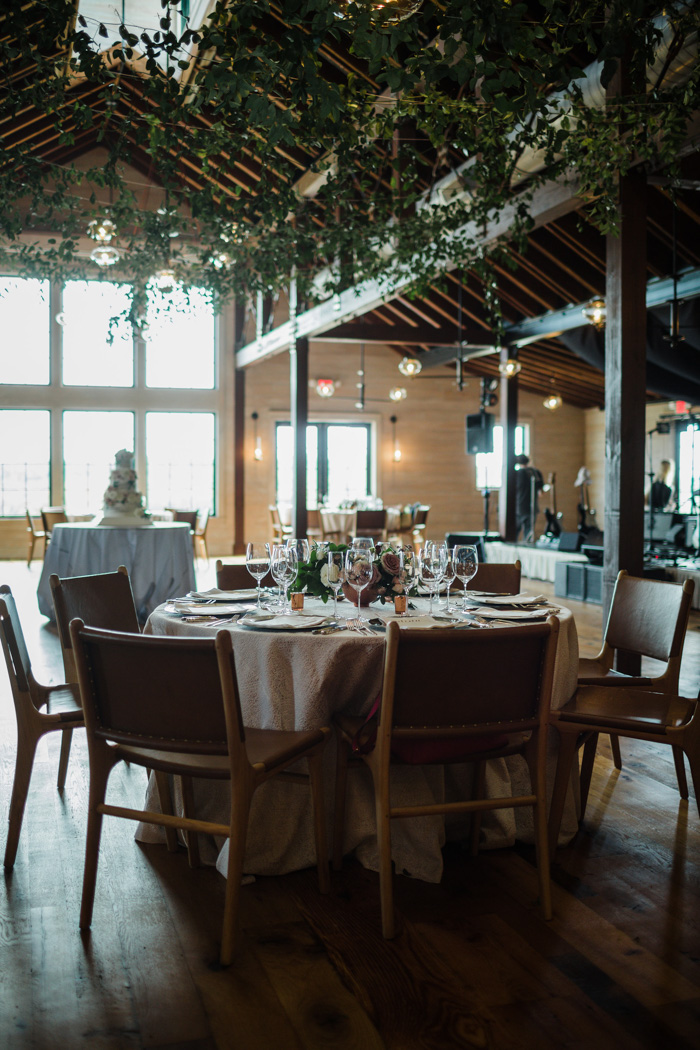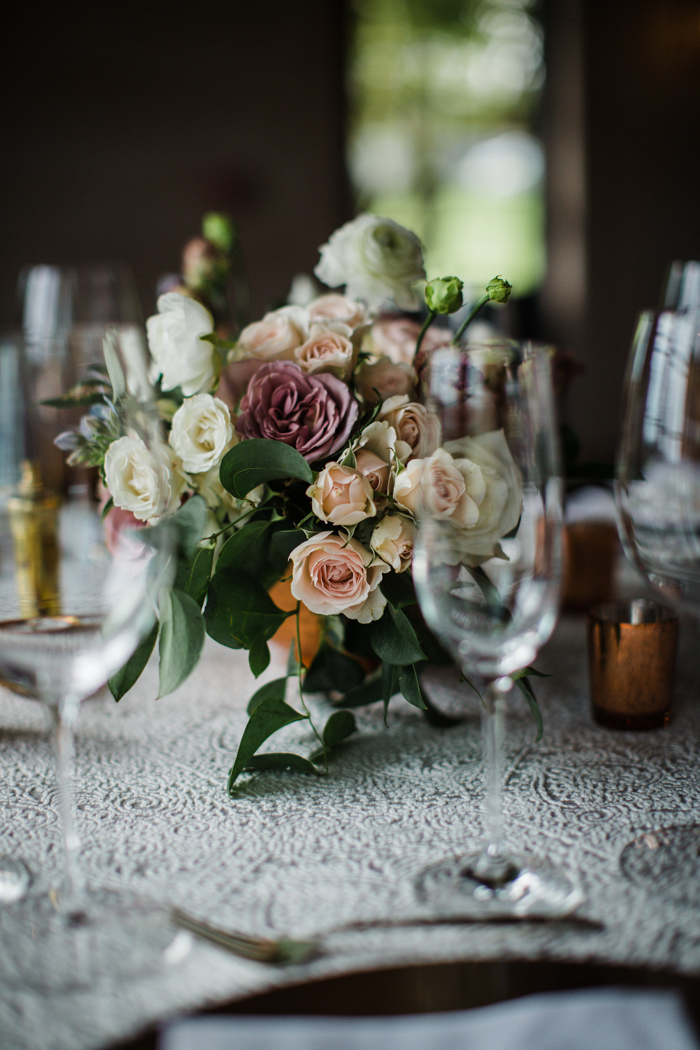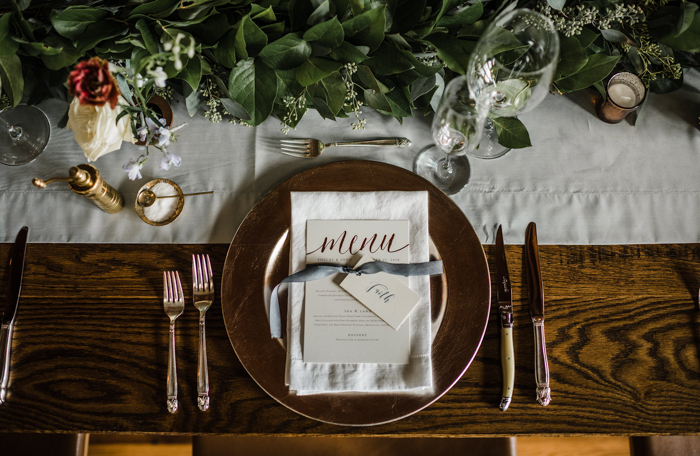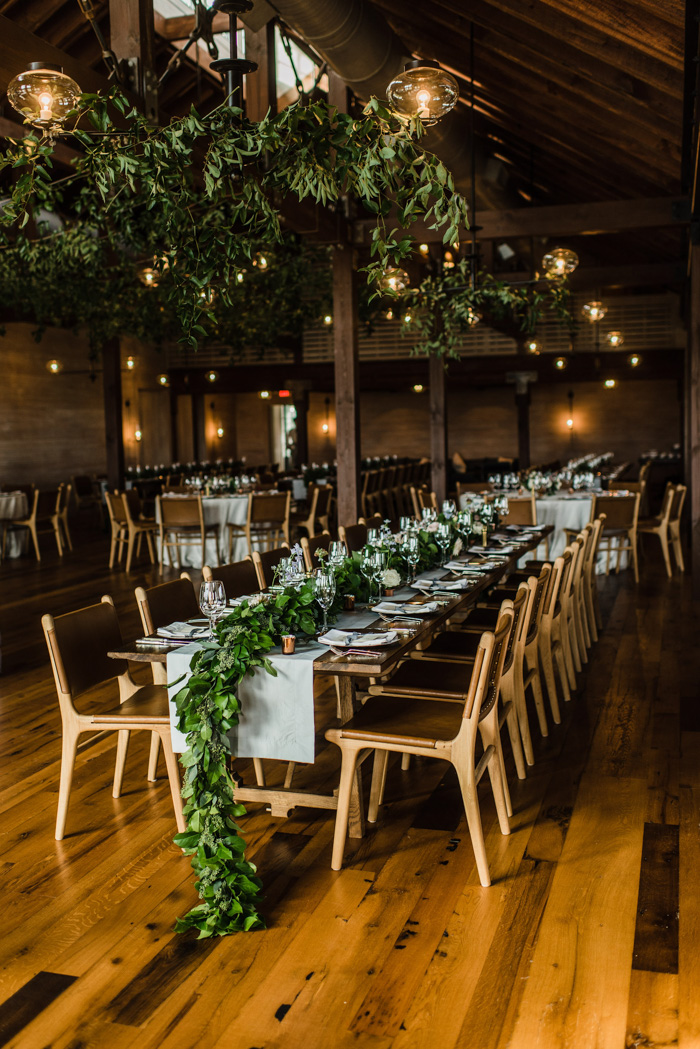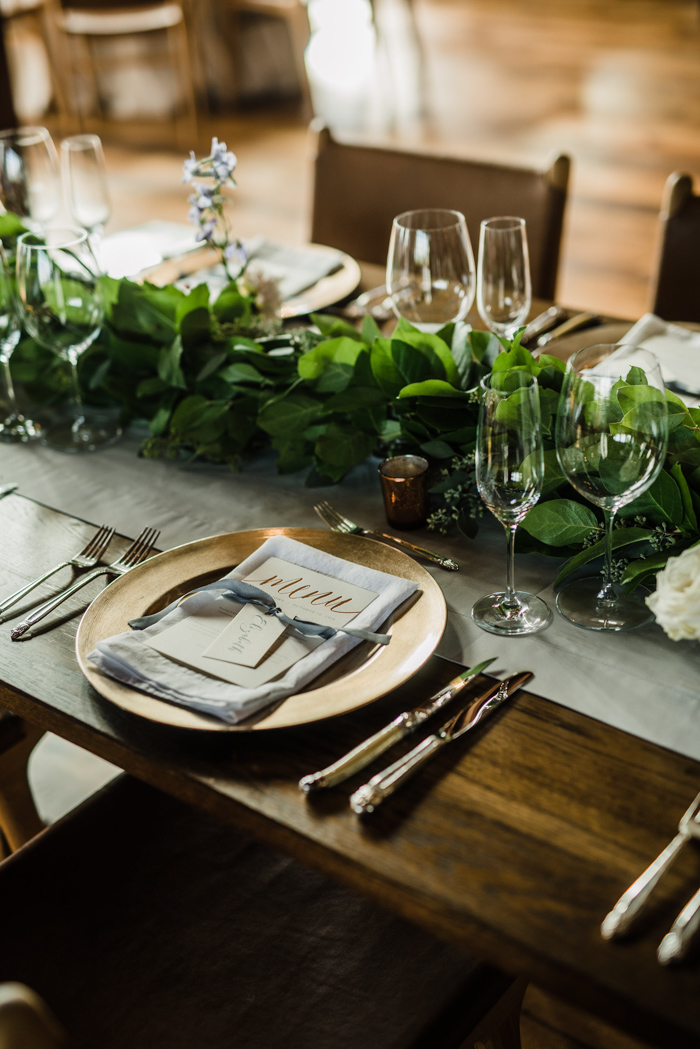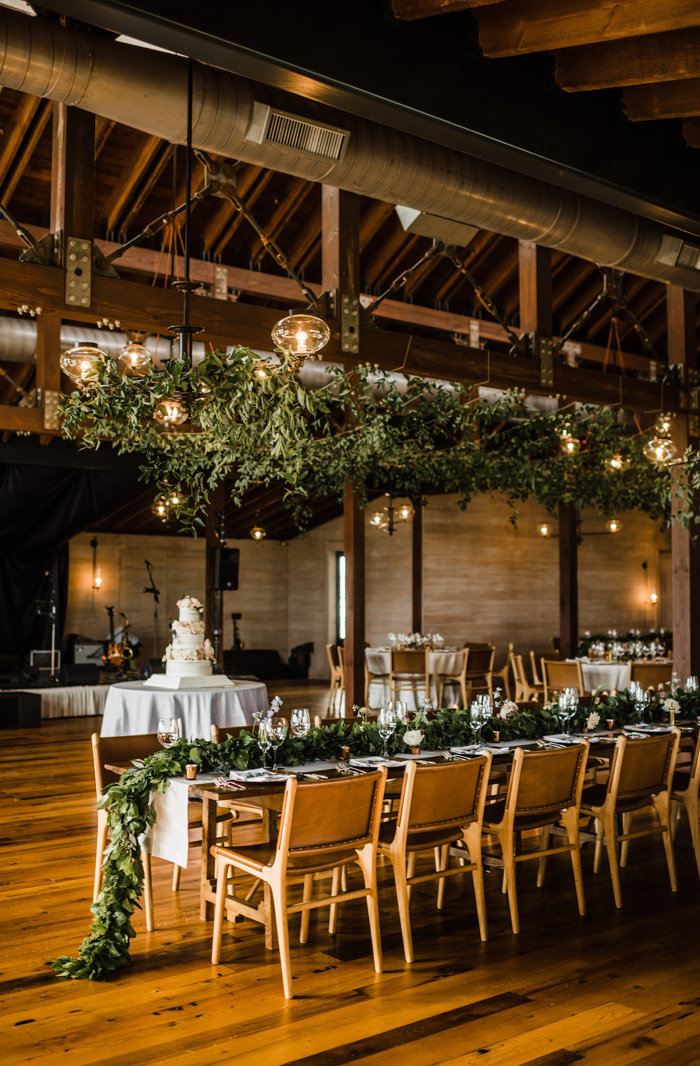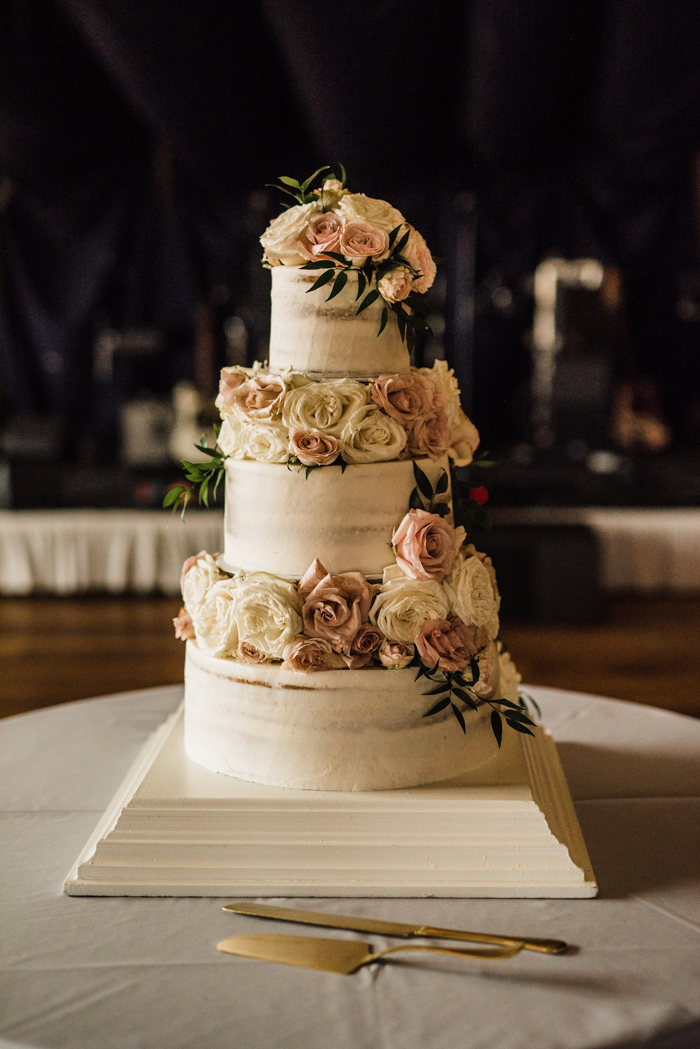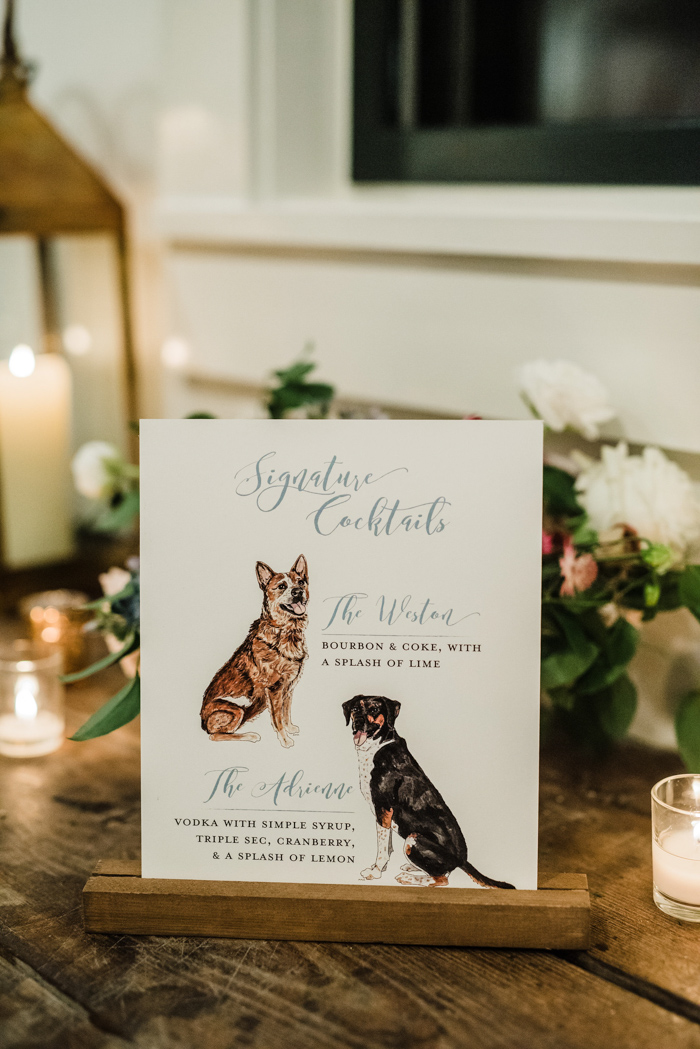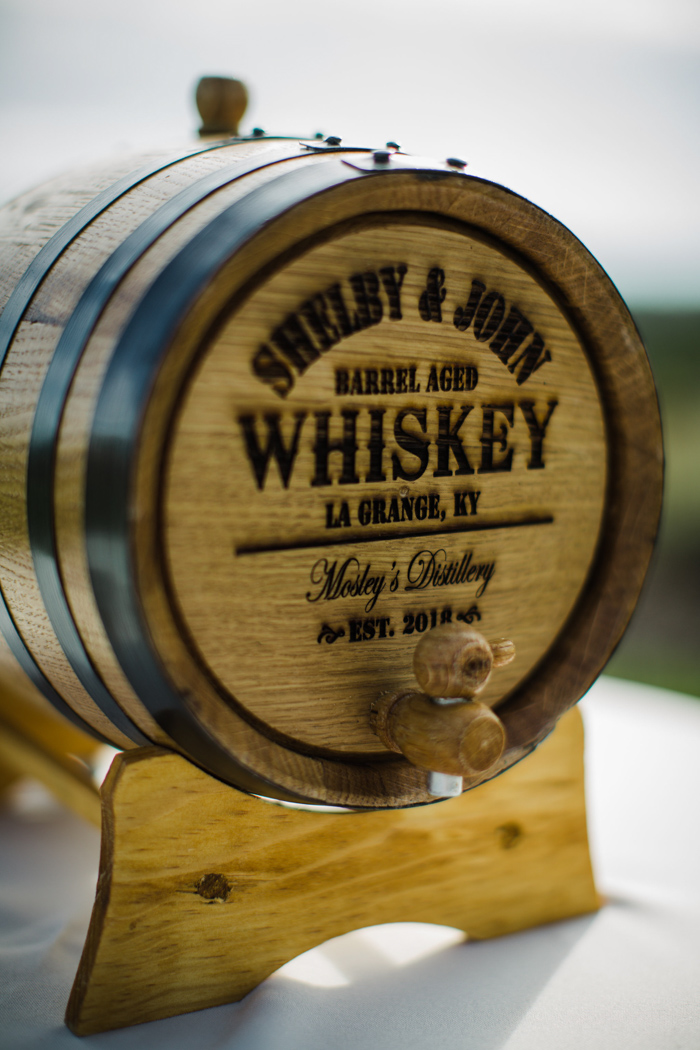 Processional – "A Thousand Years" by Christina Perry
Recessional – "Marry You" by Bruno Mars
First Dance – "My Best Friend" by Tim McGraw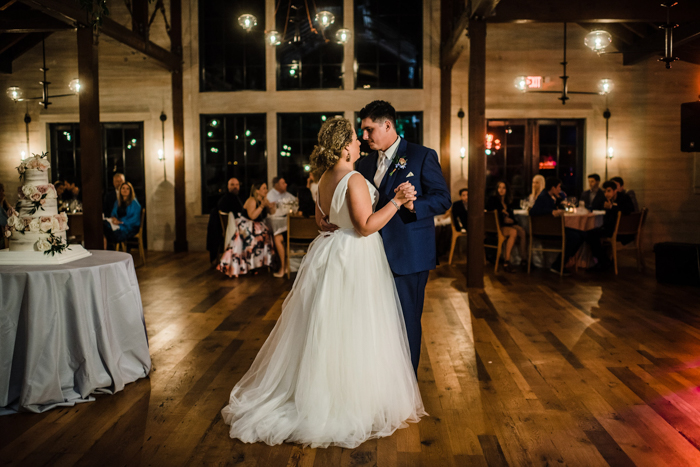 Our biggest congratulations to Shelby and John, and a special thanks to Shelly Fortune Event Design for sharing this gorgeous wedding at Ashbourne Farms with Junebug! If you love the colors they chose, then you're going to love these 7 dusty blue wedding color palette ideas!