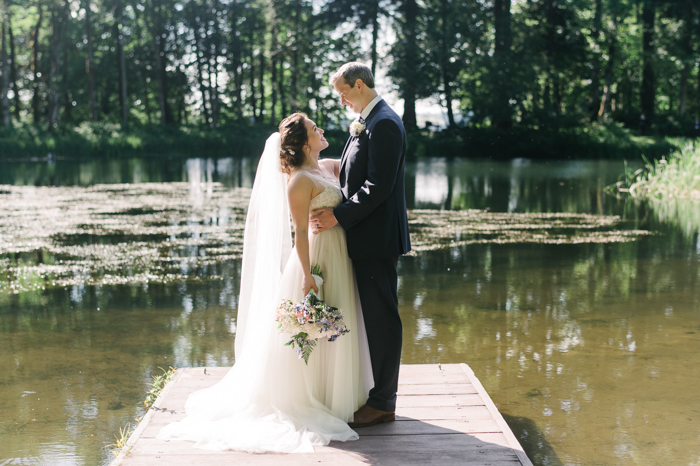 Between the canoeing races, the gorgeous Oregon landscape, and the contagious smiles, we couldn't get enough of Carly and Joe's Bridal Veil Lakes wedding. The couple really turned their classic wedding into the ultimate party for their friends and added some fun personal touches. We can tell that this couple—along with their guests—had the best time, and we wish we could've been there to celebrate.
Every little detail of this ceremony was picturesque. With the help of wedding planner Donna Cole from Pearl and Roses, the couple took their Bridal Veil Lakes venue and made it a gorgeous vision of royal blue, green, and pink. Take a look at all the fun Aaron Courter captured, and get ready to be inspired for your own lakeside wedding!
The Couple
Carly and Joe
The Wedding
Bridal Veil Lakes in Corbett, Oregon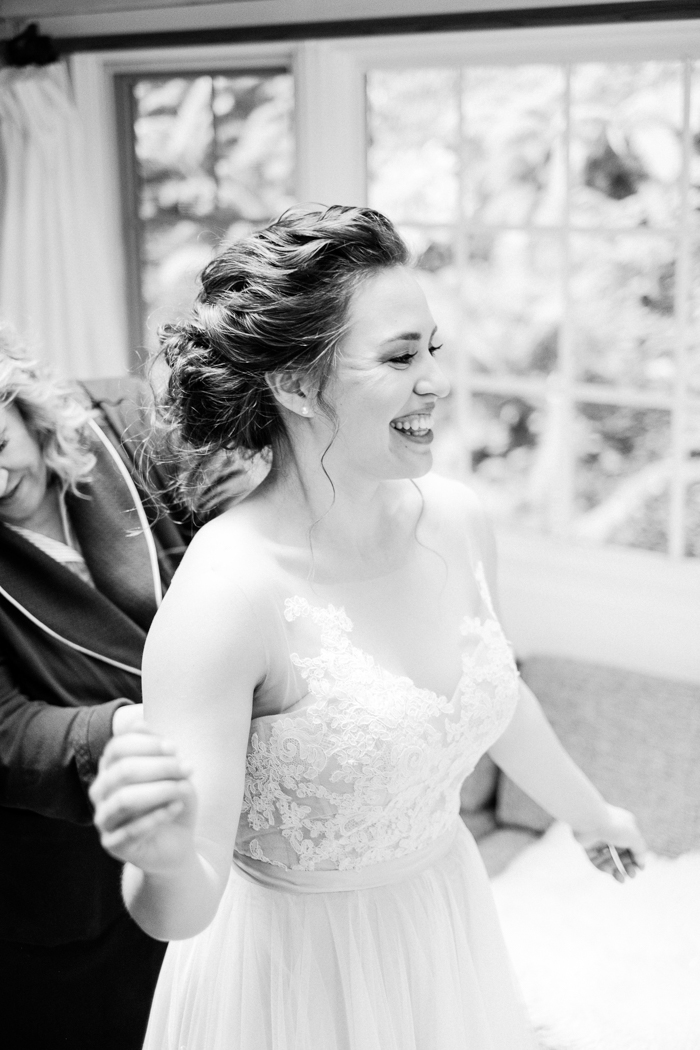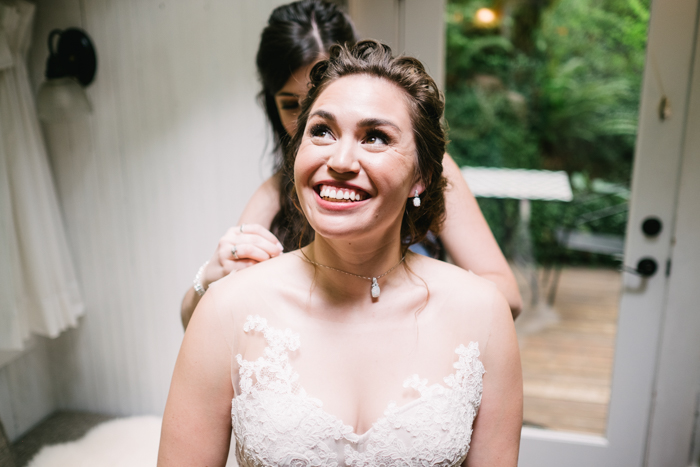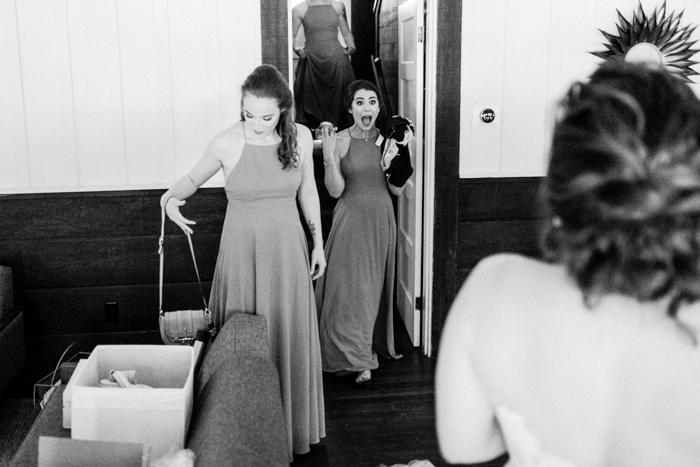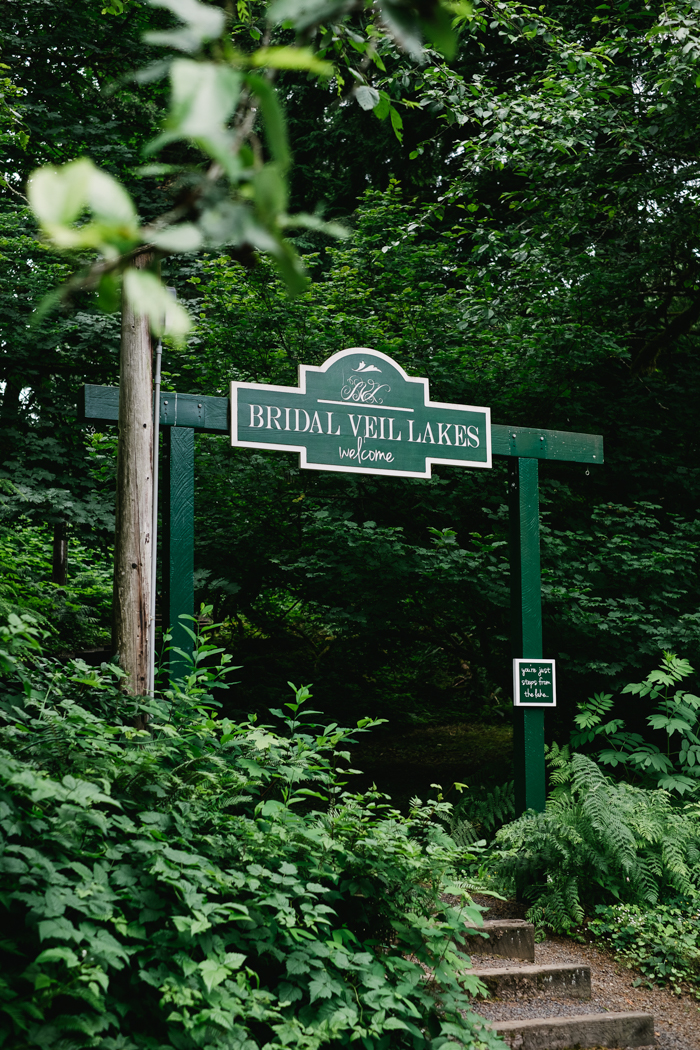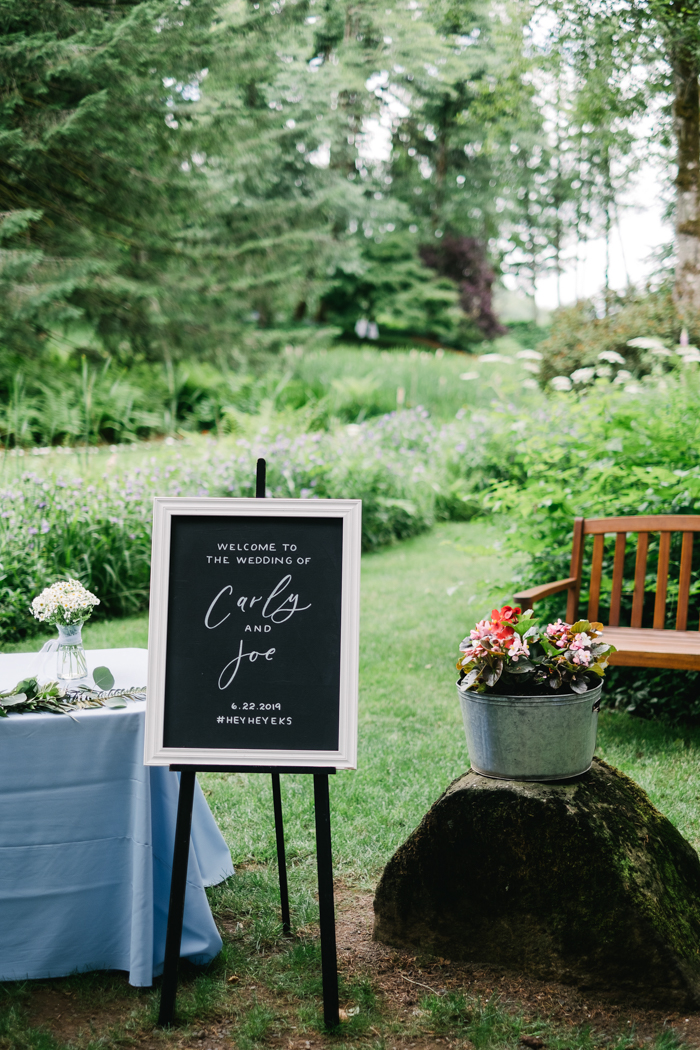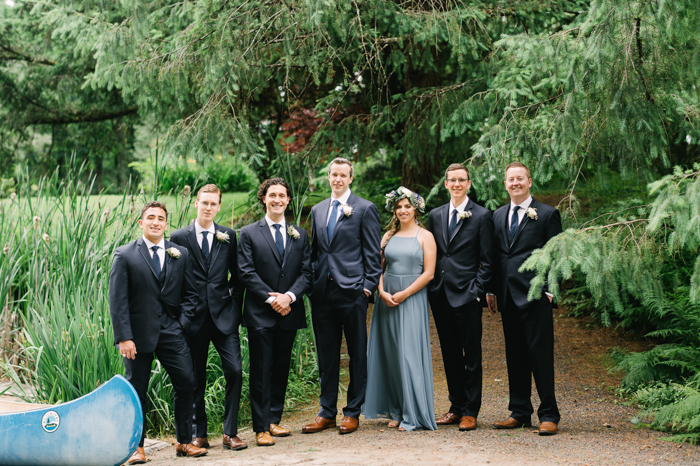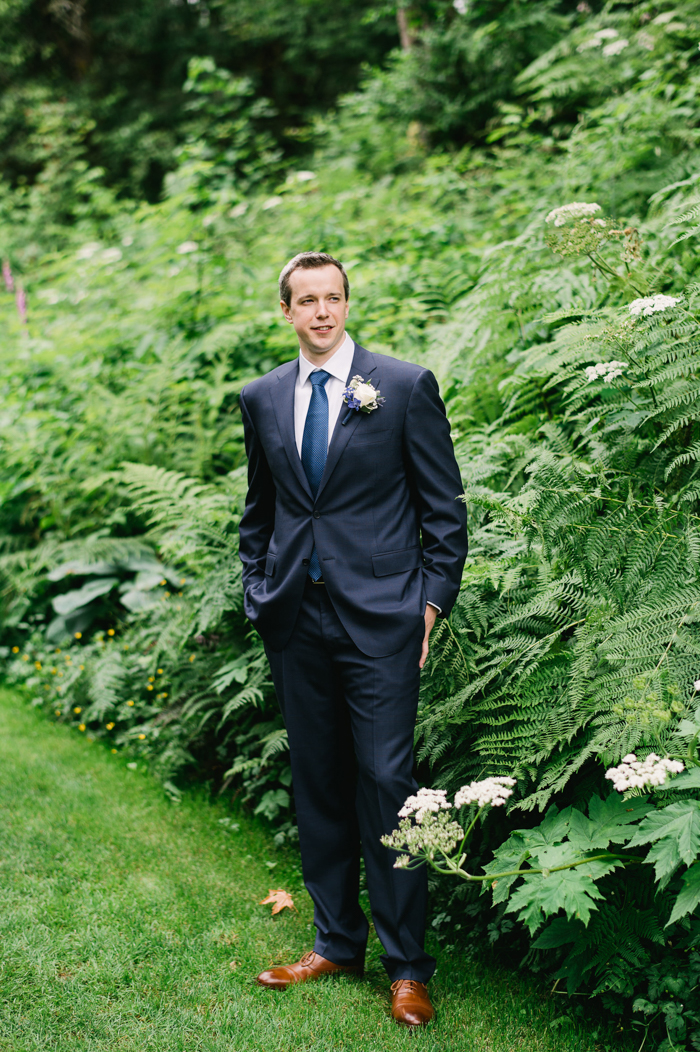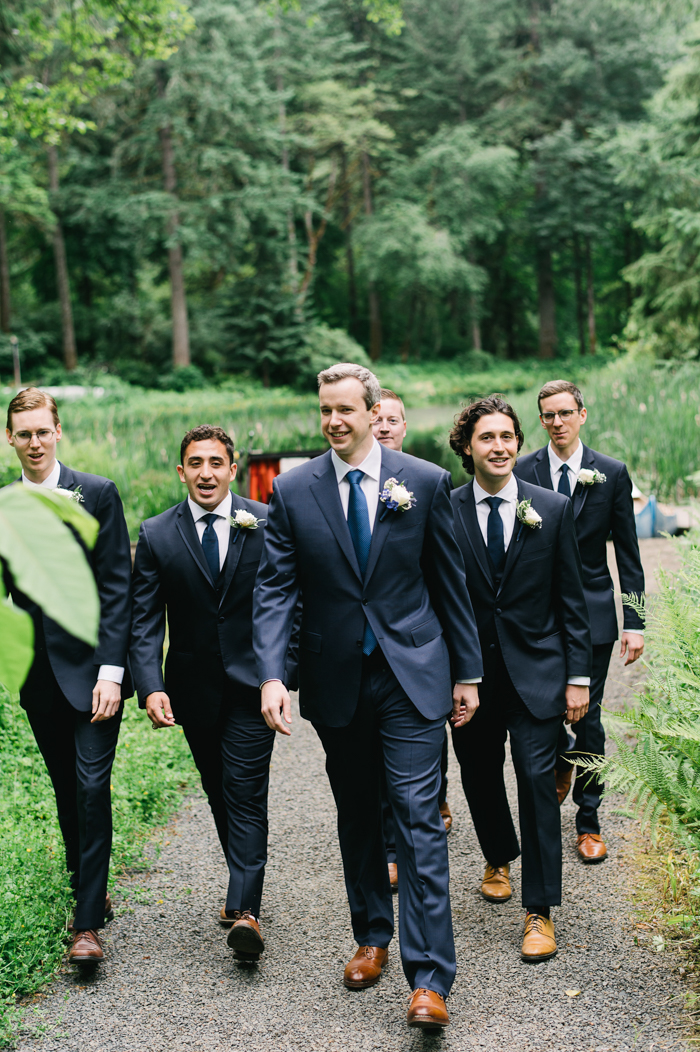 Tons of Fun for Everyone
Going into wedding planning, we both wanted the day to be fun over everything. We live across the country from most of our friends and family so we wanted everyone to come together for a joyful party, not just a wedding. When we had to make decisions about things like booze, food, and music, we remembered that we were planning a party. It gave the day a lighthearted feeling that made it even more enjoyable.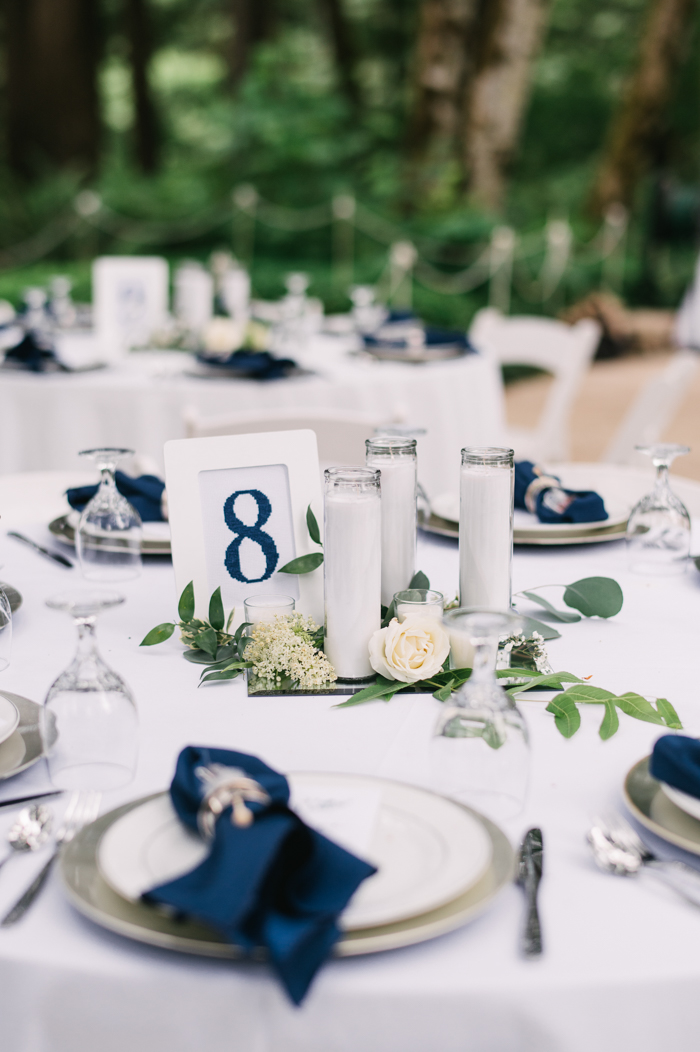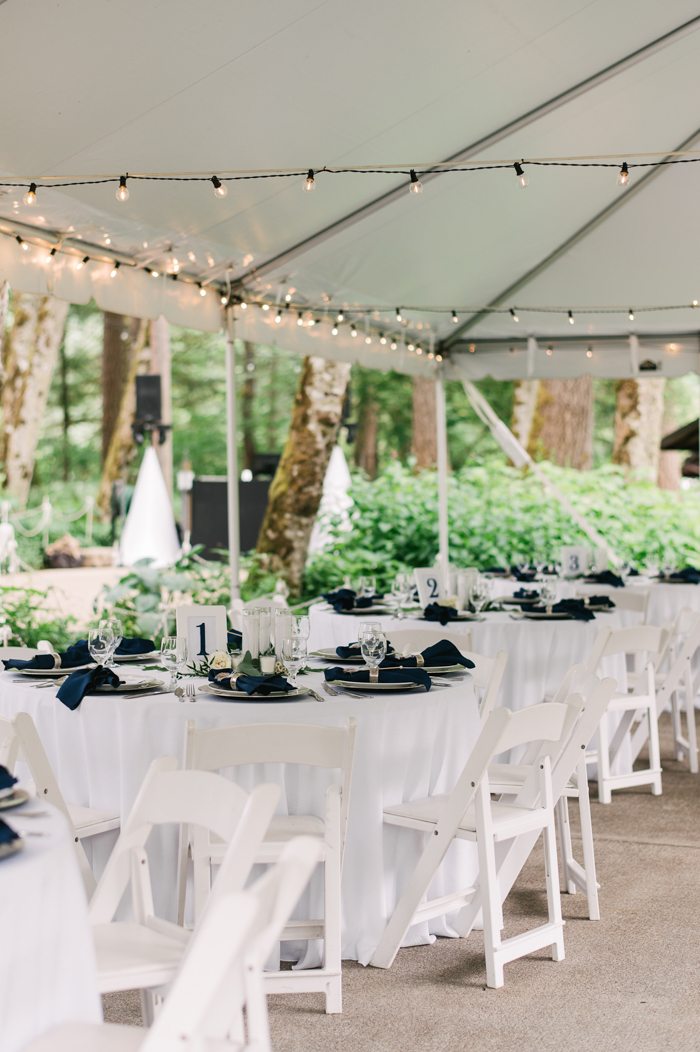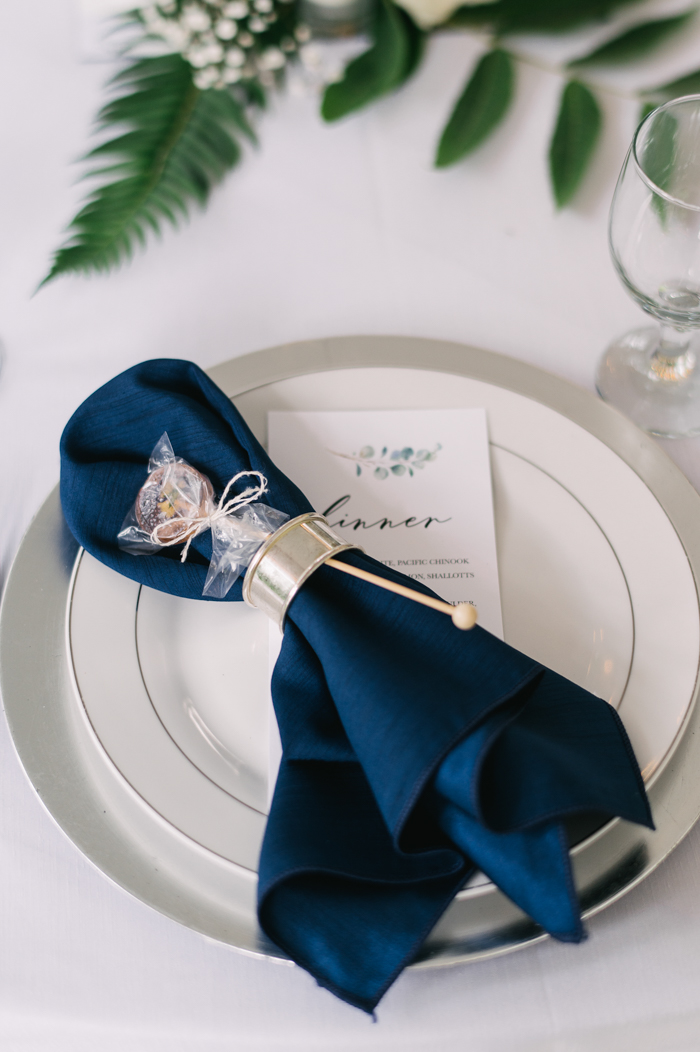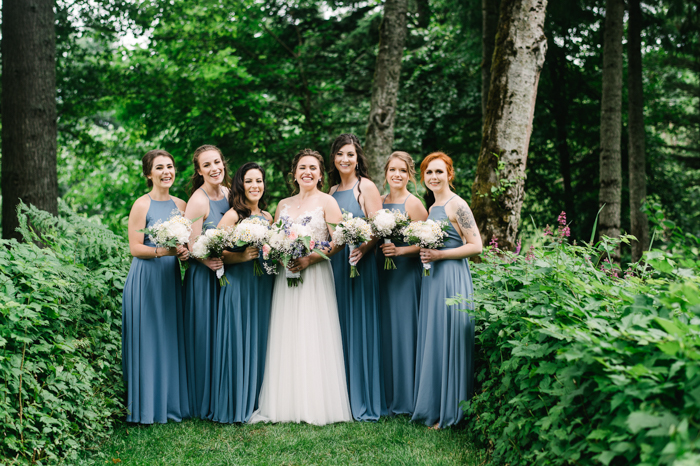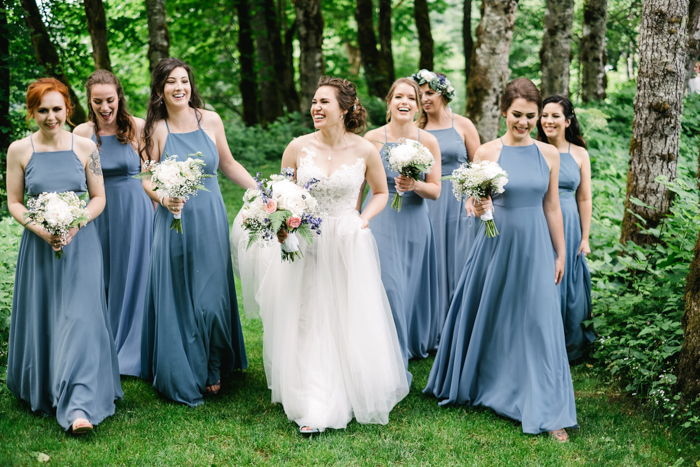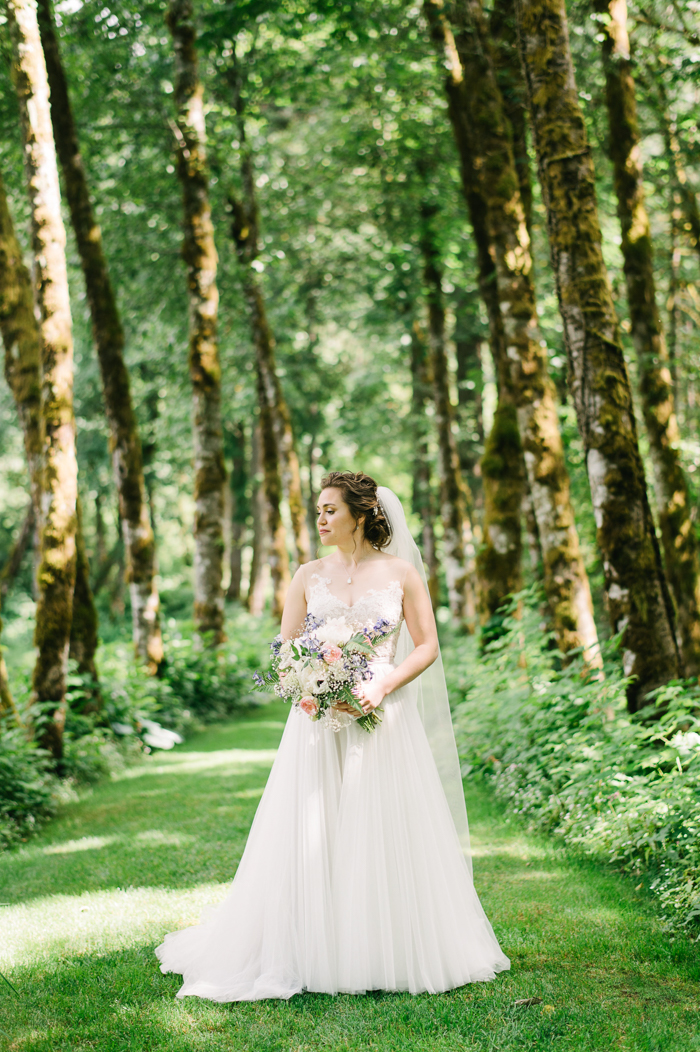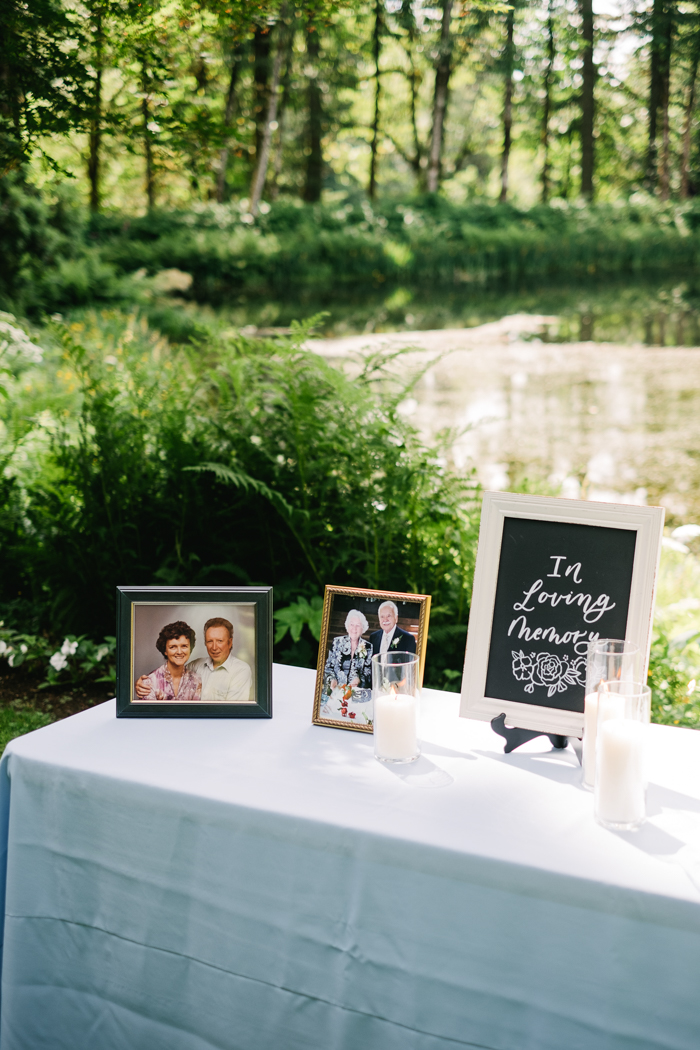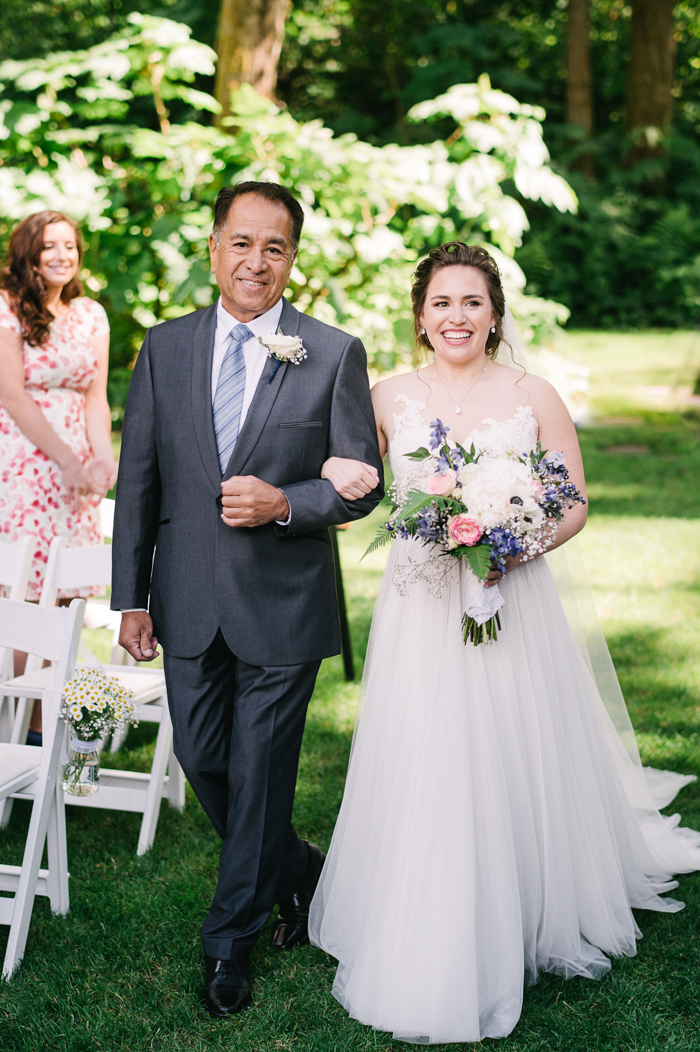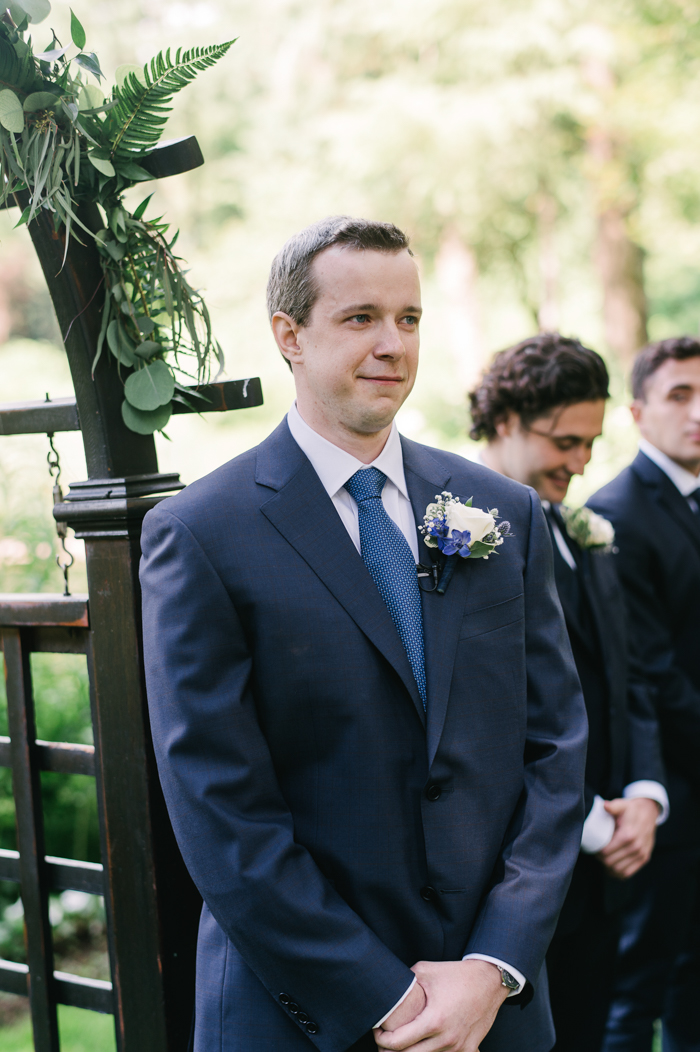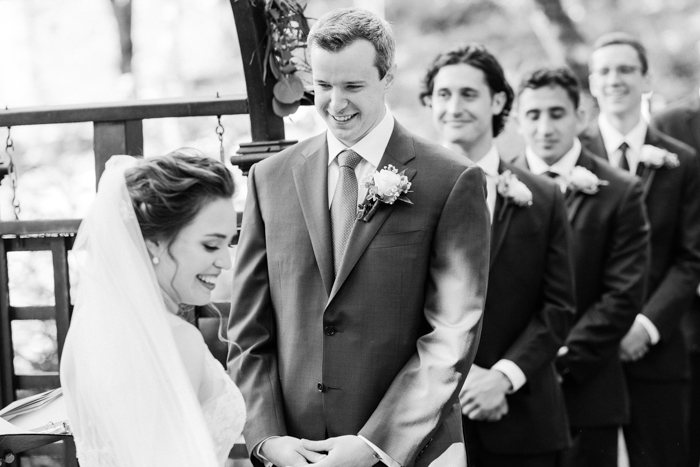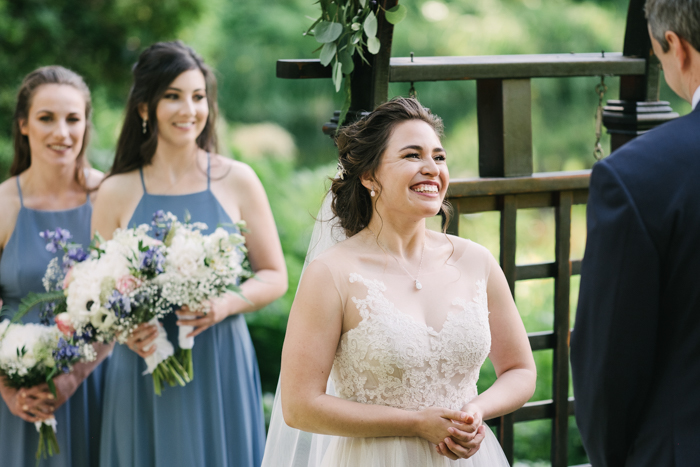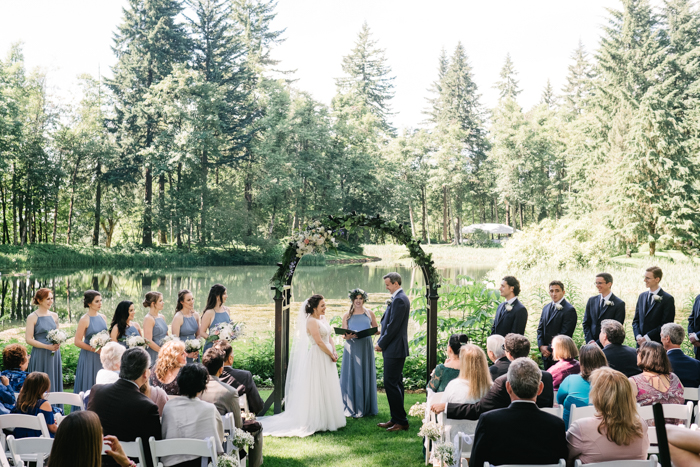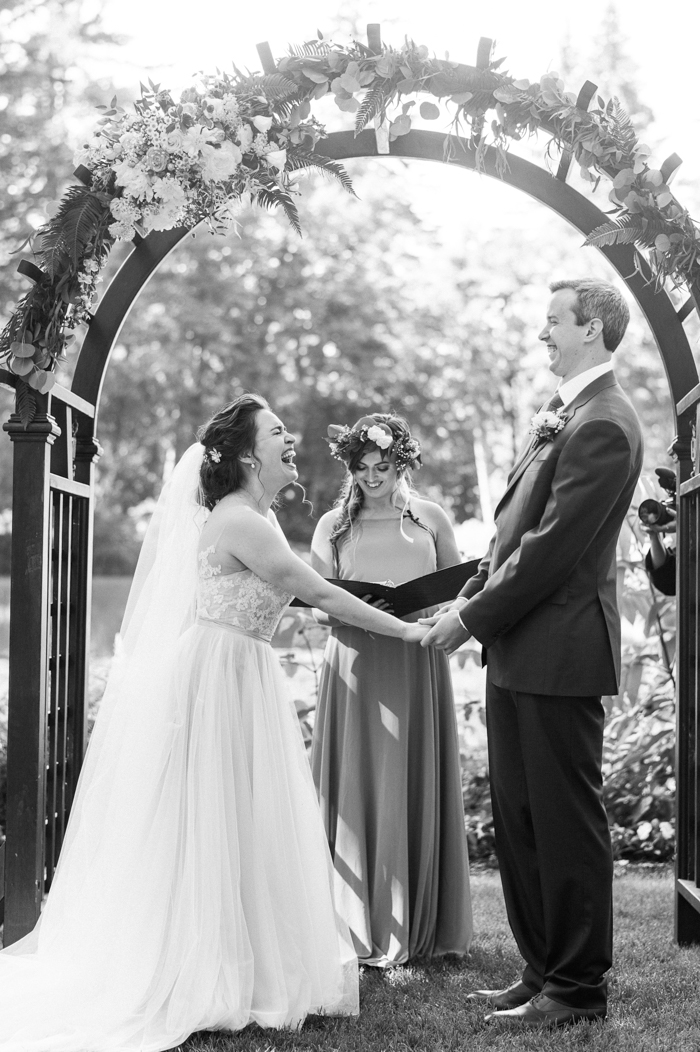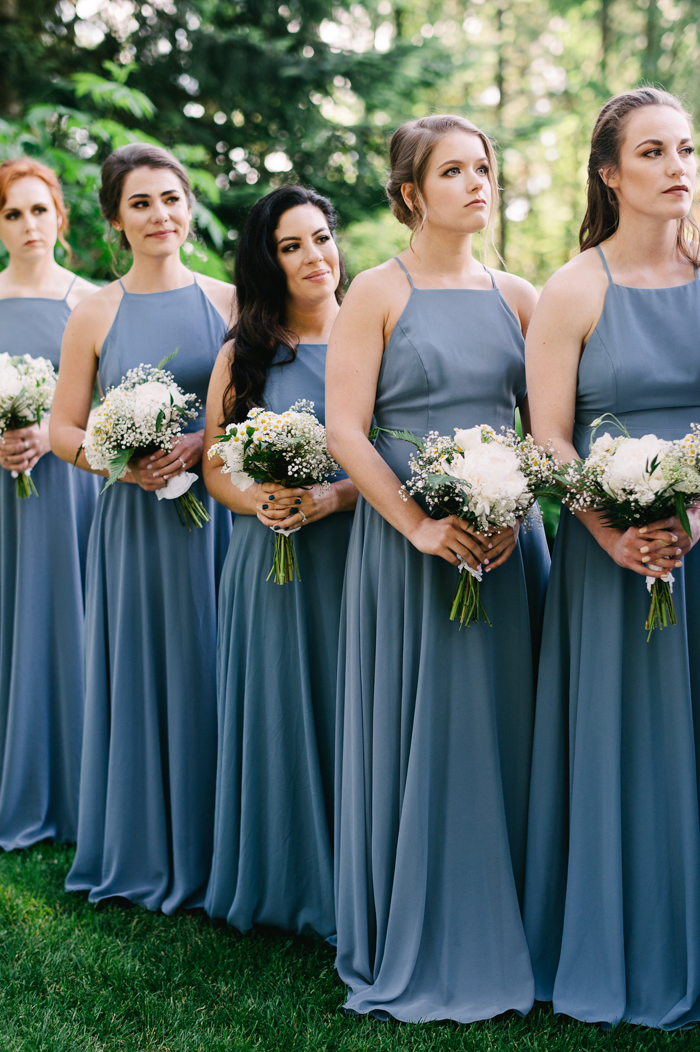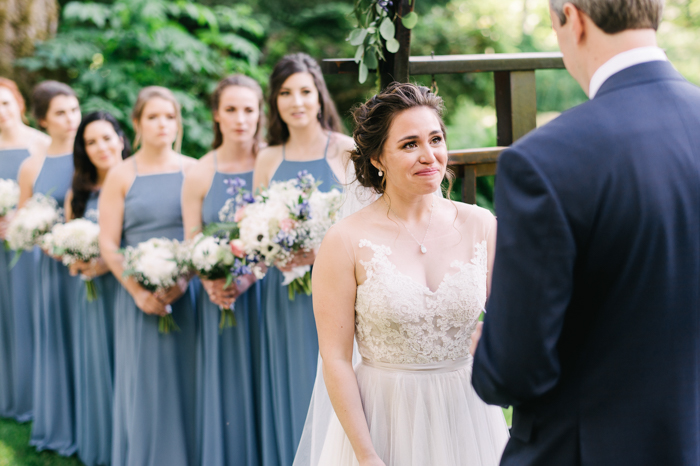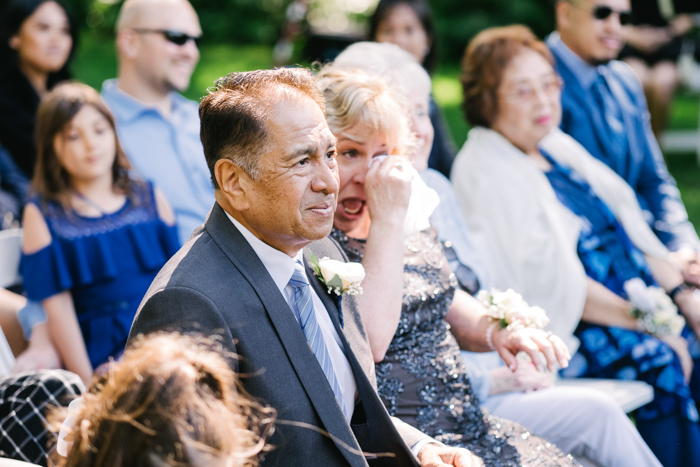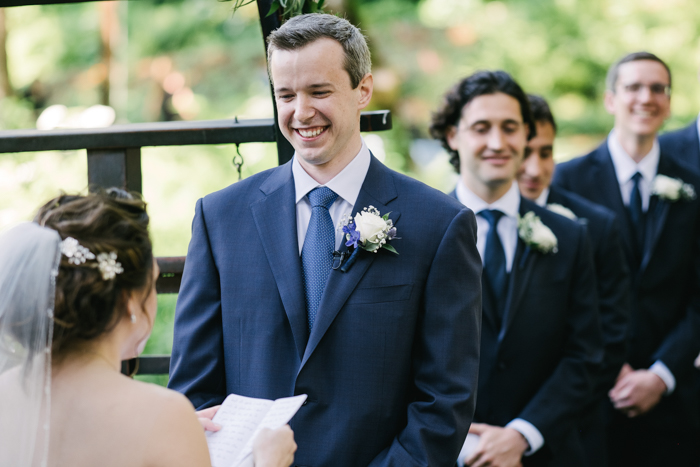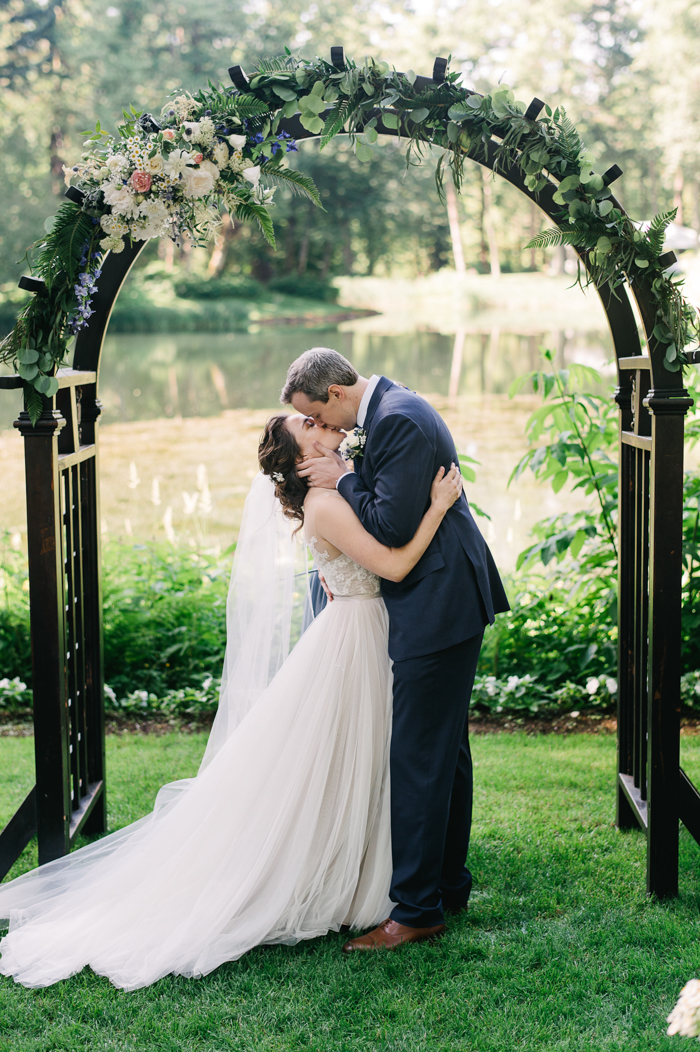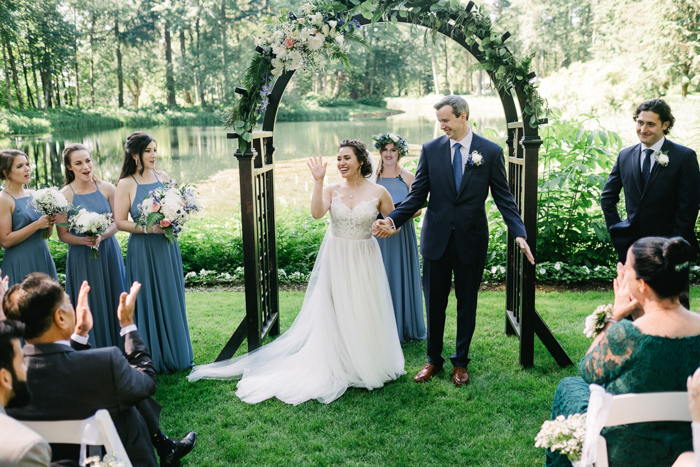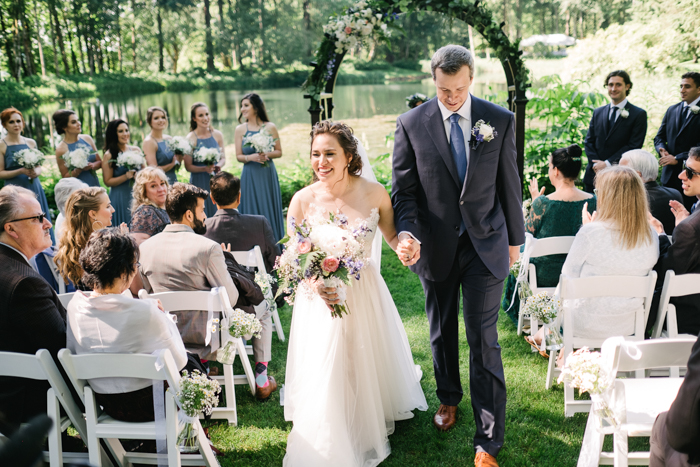 Canoe Races At This Bridal Veil Lake Wedding
Our venue has a set of canoes that they keep on the lake for guest use. We commandeered a canoe and had such a great time paddling around with our friends. We had canoe races, got some amazing photographs, and it was nice to get some time alone on the lake. I heard our DJ playing the Titanic theme while we were paddling around, which got some big laughs.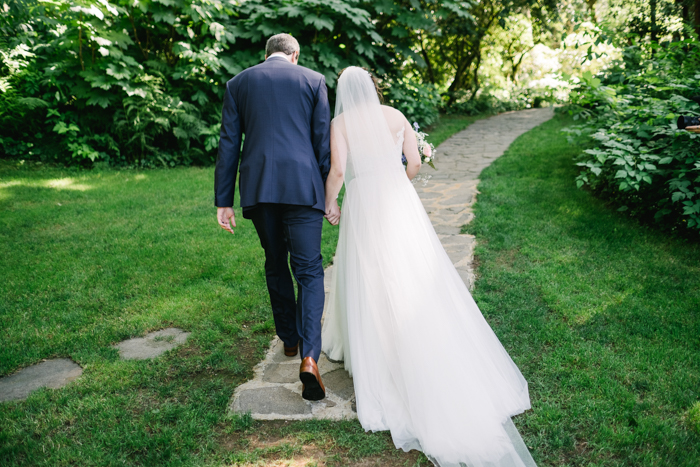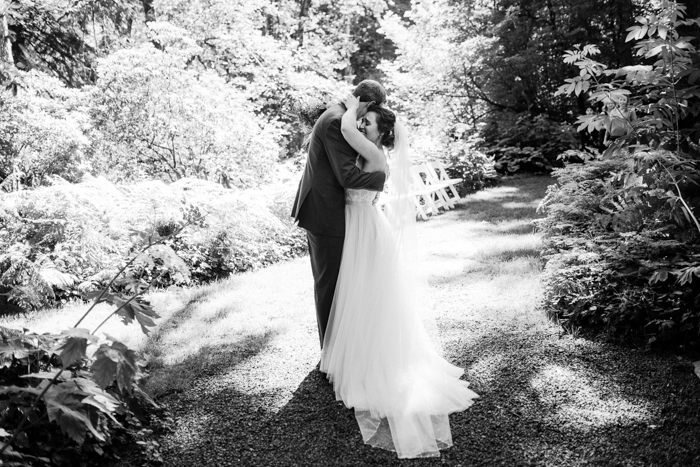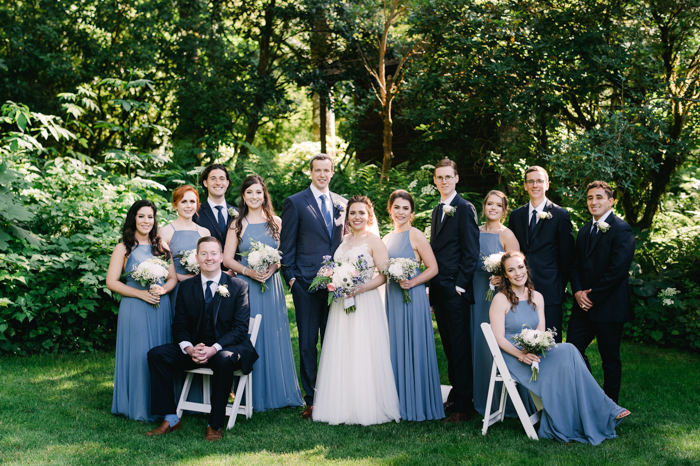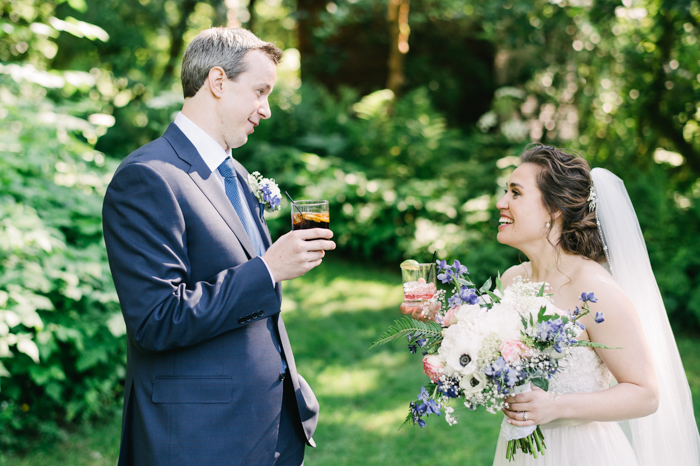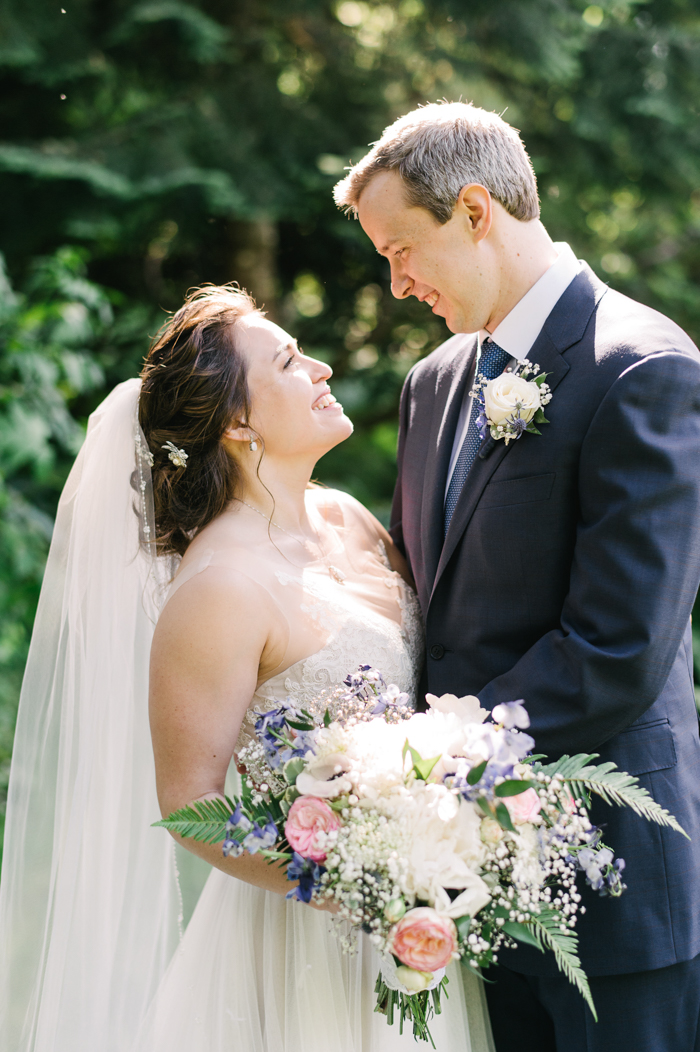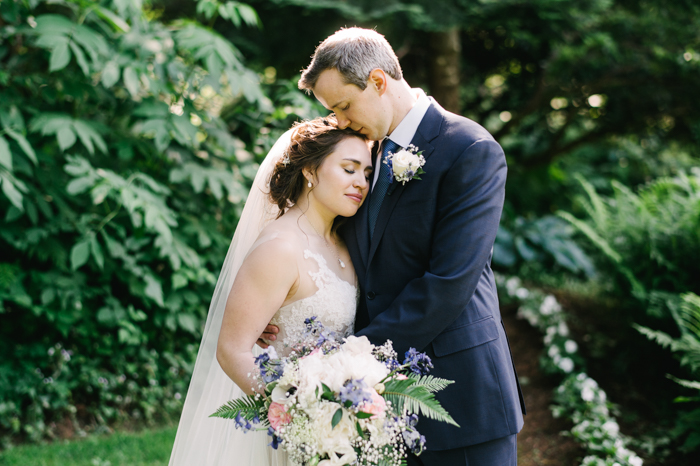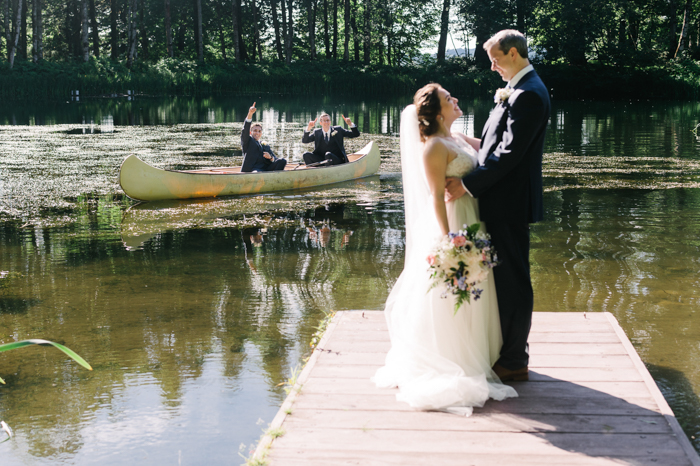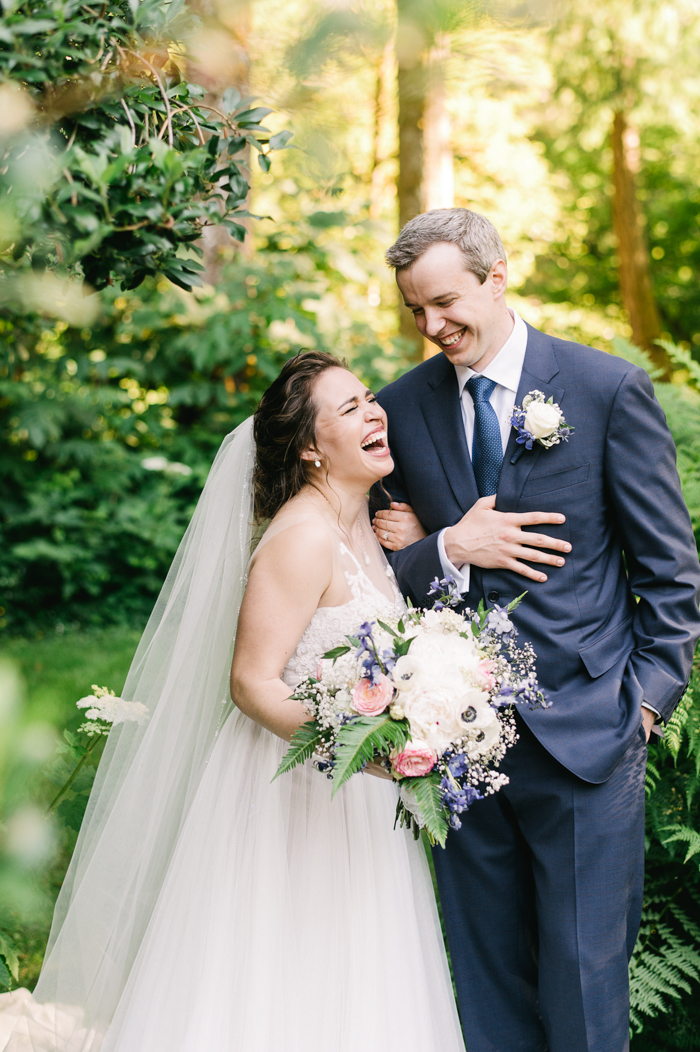 How They Chose Food For the Soul
Our wedding day menu was a collaborative effort between our amazing caterers and our families. Since most of our guests were coming in from out of town, we wanted to give them a literal taste of the Pacific Northwest. We also wanted the menu to reference our respective cultures where it could. What resulted was a nice, eclectic mix of seasonal, regional food, with personal touches, like chicken adobo appetizers and the german potato salad side dish. The cedar plank grilled salmon that was grilled on-site was a smash hit, especially for our guests who had never had PNW salmon. We were also very proud of our dessert table. We both love sweets and we asked for a variety of pies, cupcakes, and cheesecakes; the display that we had was everything we could ever want. It was a personal touch that our guests loved.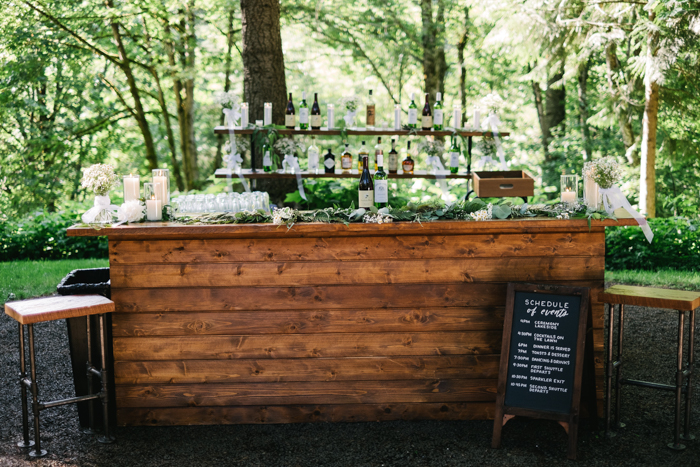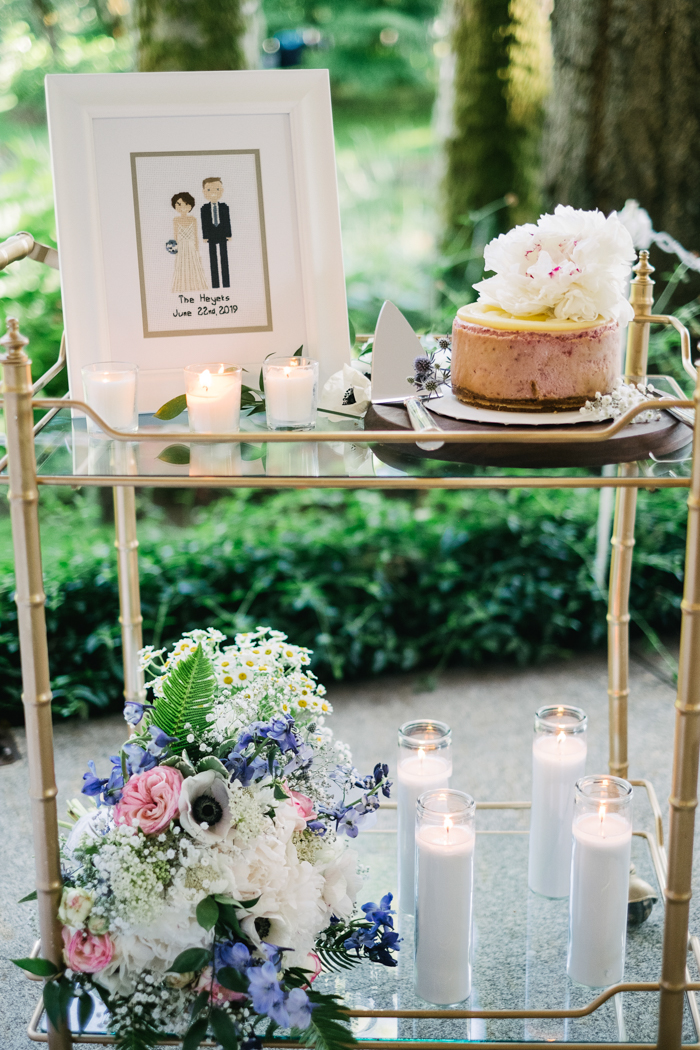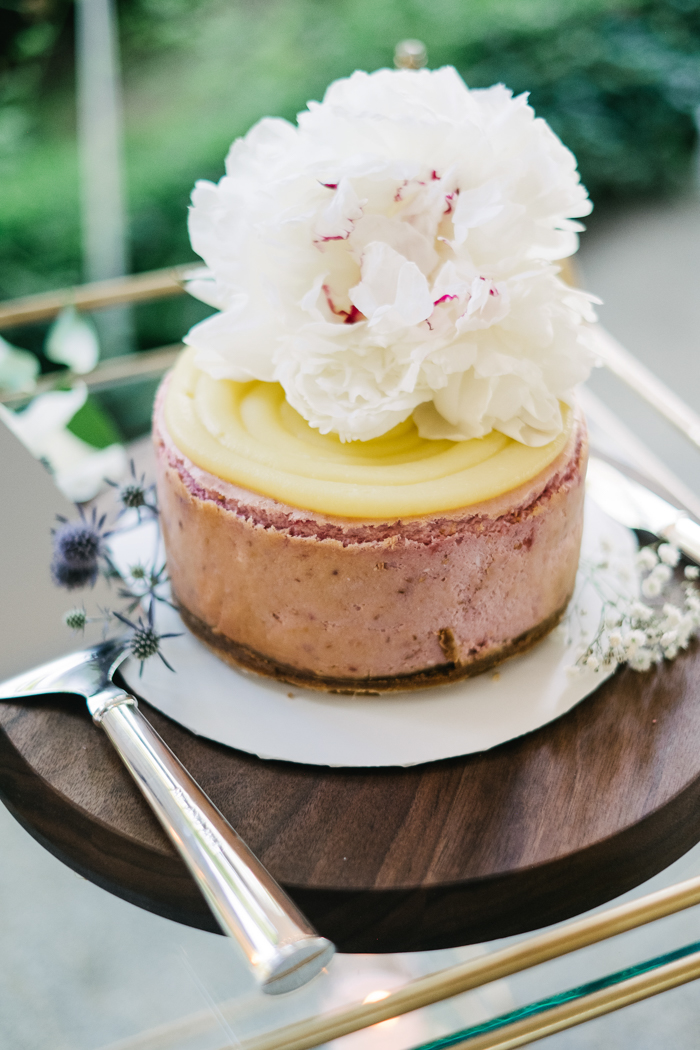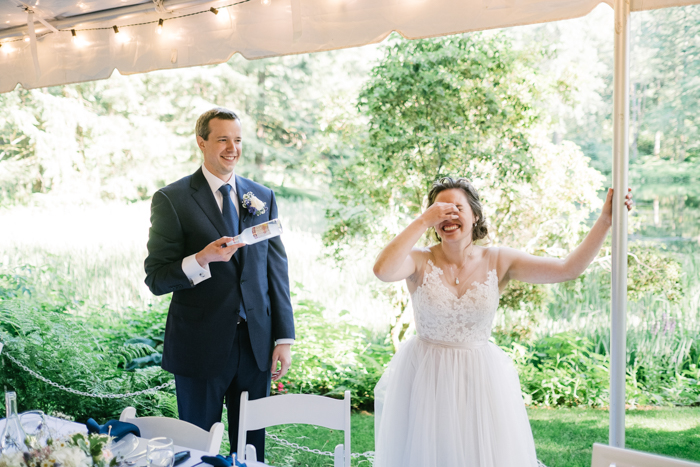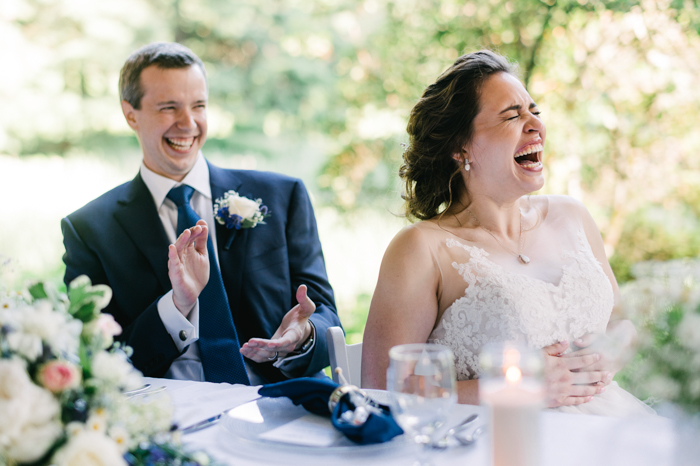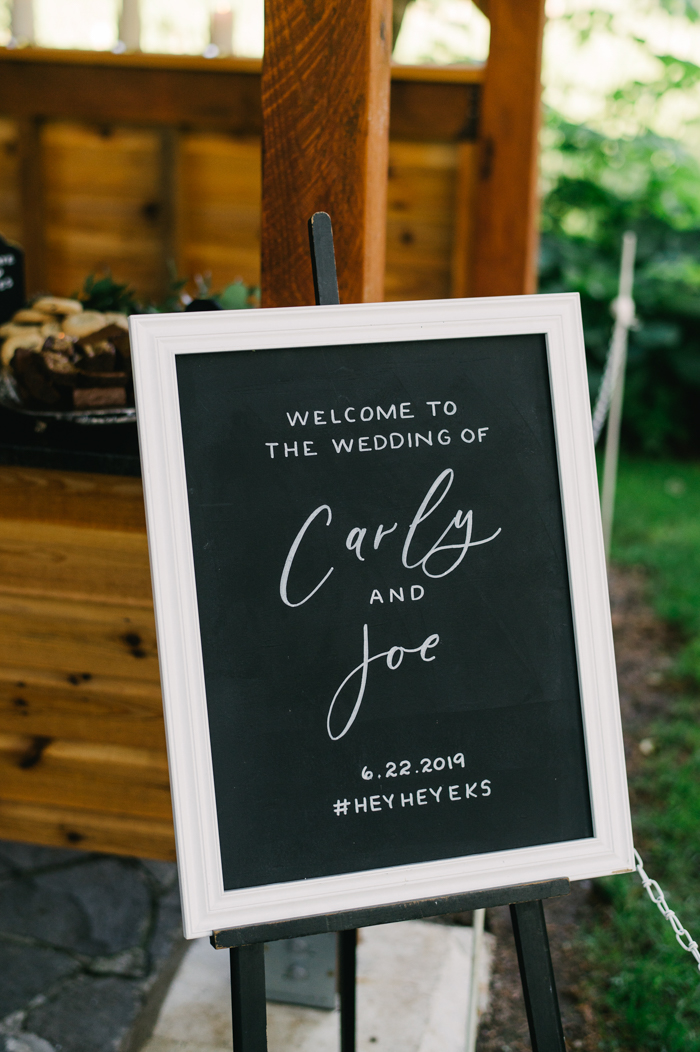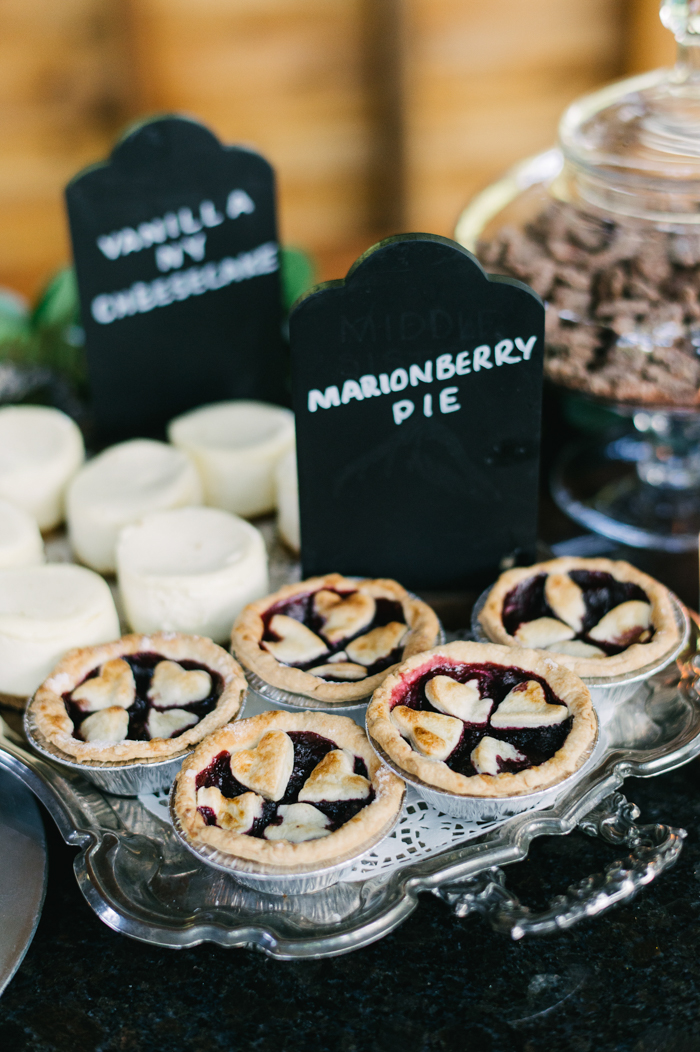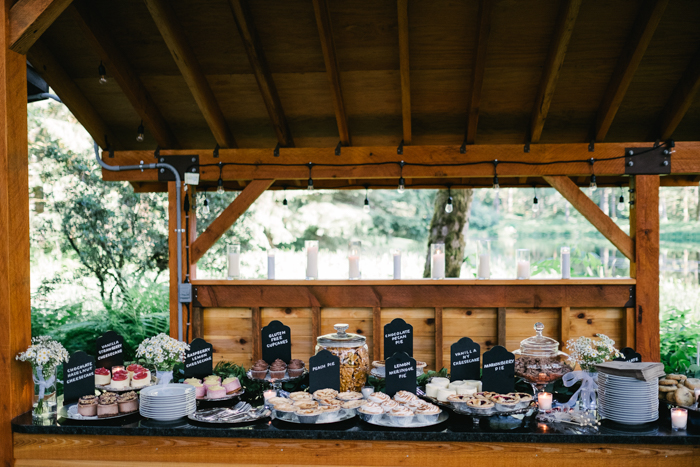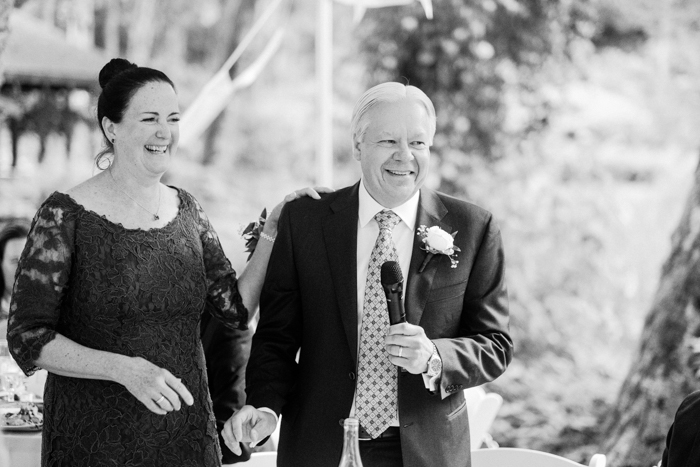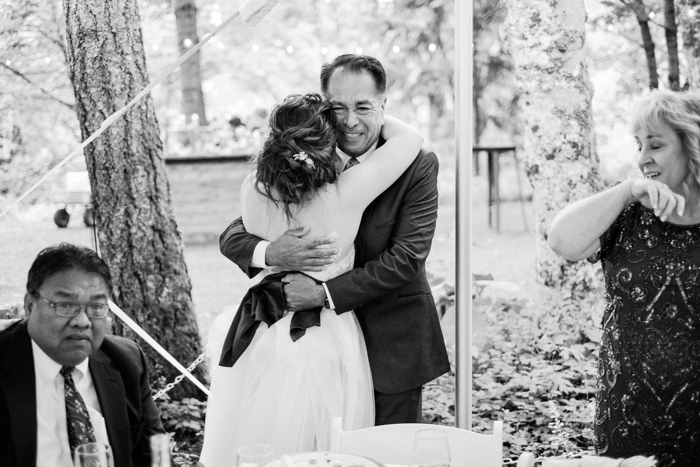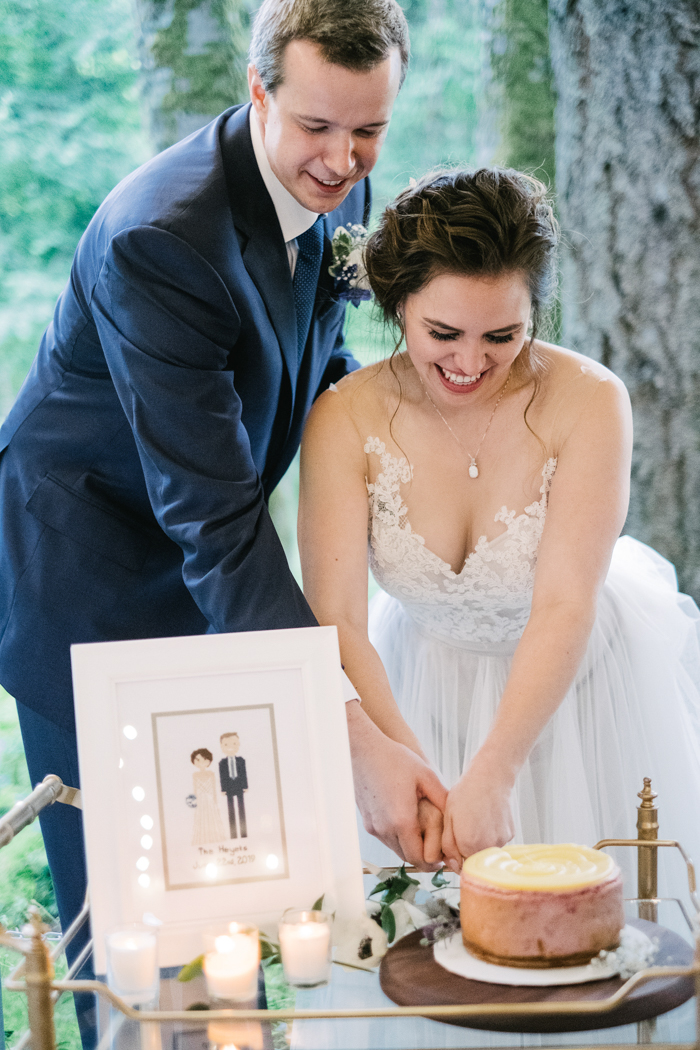 Wedding Advice From The Bride
Don't get bogged down in details. There is so much pressure to have the perfect wedding and as a bride, there are so many decisions to make from table settings, to decorations. I spent so much time agonizing over details that weren't important on the day. For example, I spent hours mulling over which toasting glasses we would use at our head table. When I finally picked out the perfect set, we didn't even end up using them because I completely forgot to give them to our wedding planner. I didn't even notice until we got home and I saw them still in the box!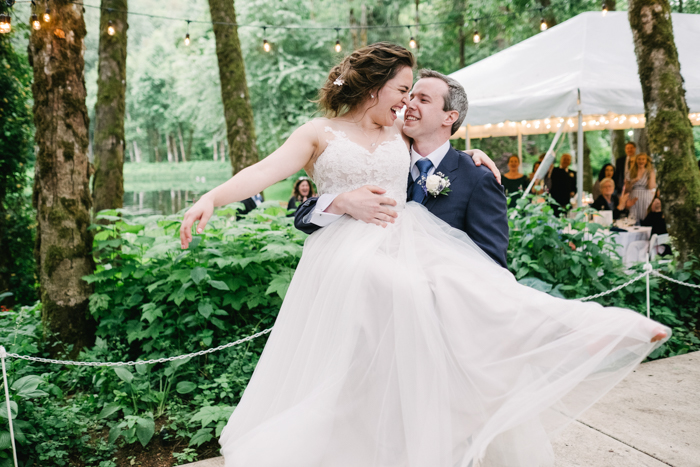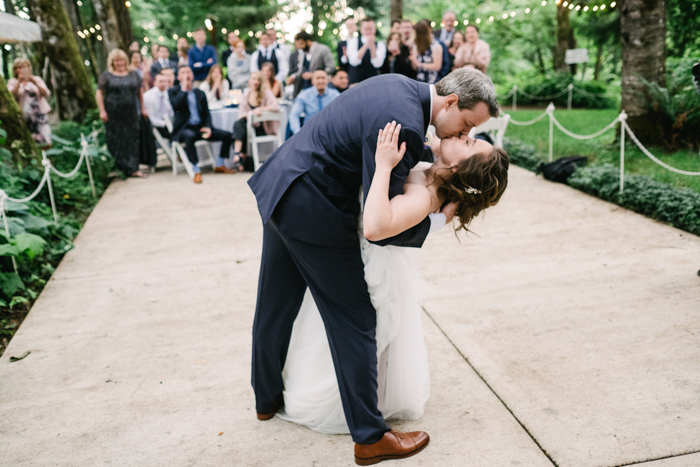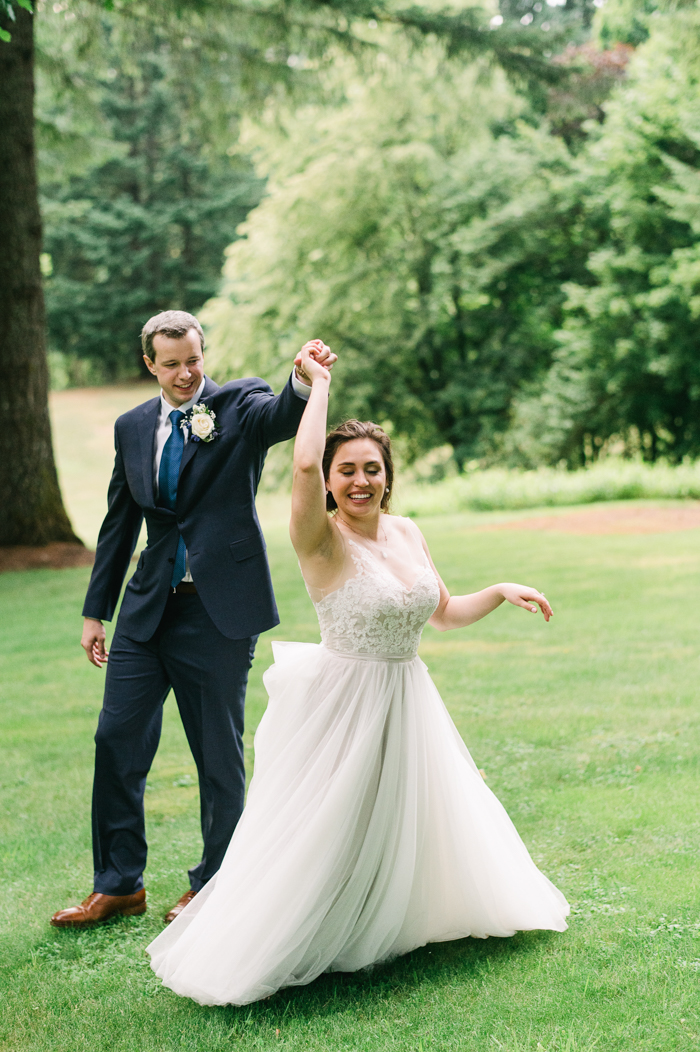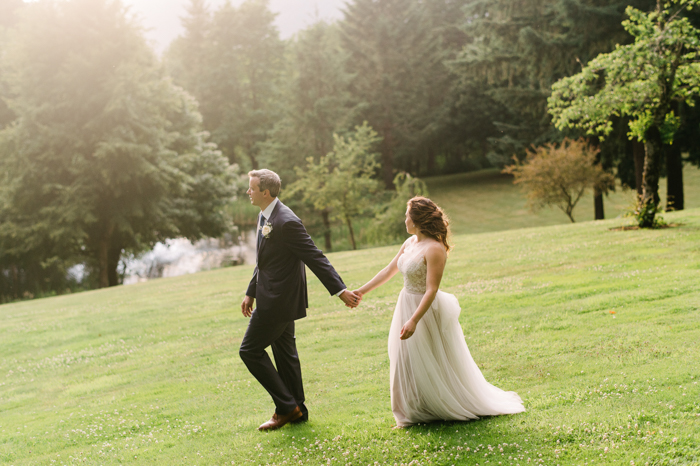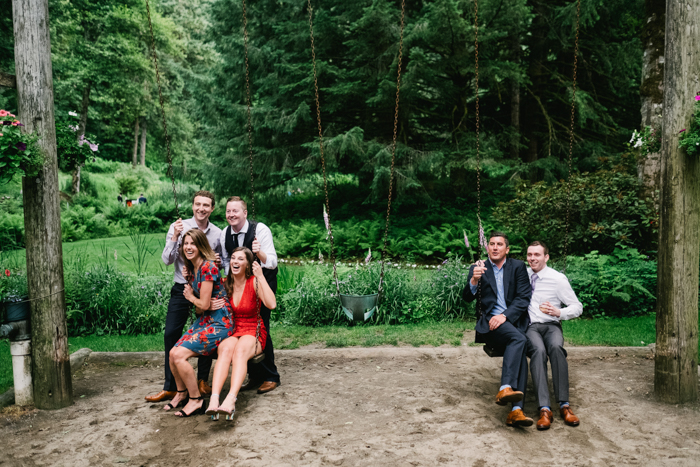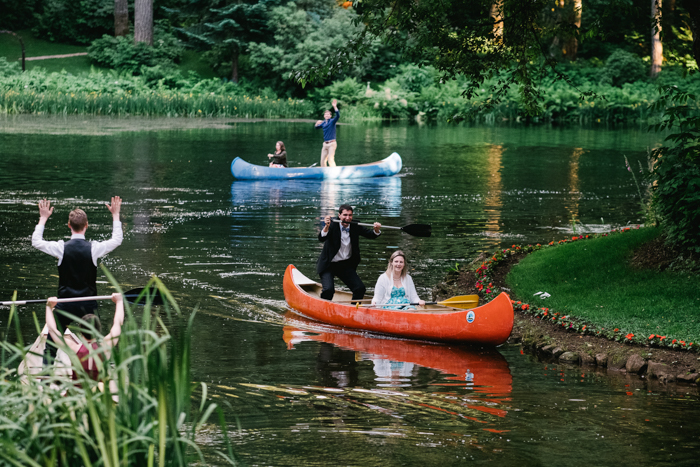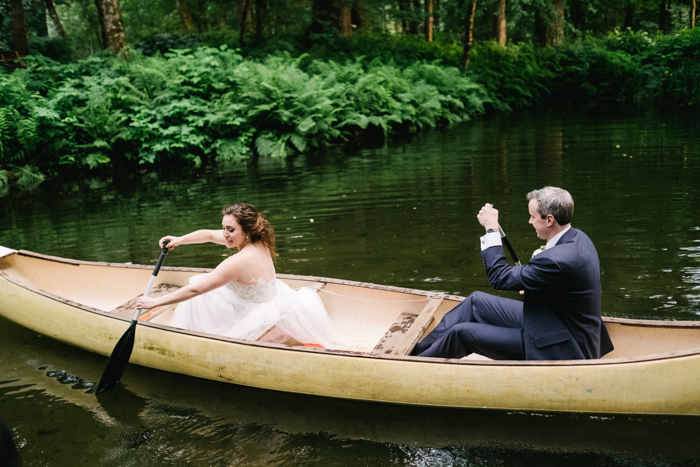 Congratulations to Carly and Joe for tying the knot in the most fun way possible. Big thank you to Aaron Courter for capturing this day and for sharing this special day with us! If you loved this lakeside wedding, check out this couples' lake wedding in Canada and this couples' Lake Tahoe wedding to get inspired!