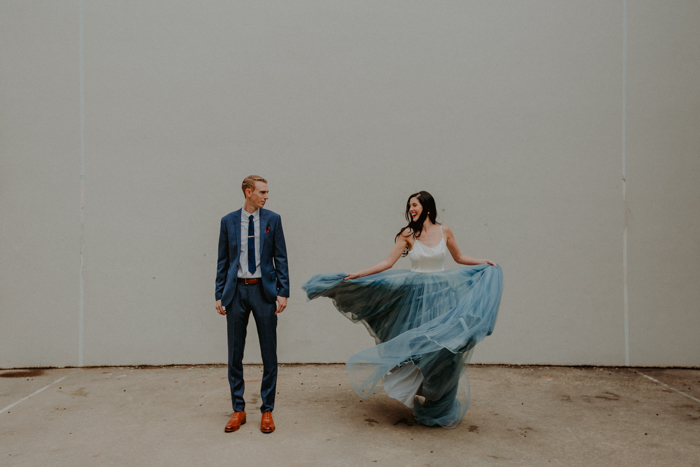 Between their swoon-worthy venue and the sexy, laid-back bar vibes, Lauren and Brian's NYC wedding at The Green Building gave us serious FOMO! The designers at Siren Floral Co. brought the magic with wildly creative floral arrangements that covered everything from the lounge and cocktail areas to the tables and even to the ground leading to the ceremony space. But the true showstopper was the bride's Chantel Lauren blue ombre wedding gown, which was simultaneously whimsical and city chic! If you've been looking for non-traditional wedding inspiration that's totally classy, these photos captured by Chellise Michael Photography are everything you need to see today!
The Couple:
Lauren and Brian
The Wedding:
The Green Building, Brooklyn, New York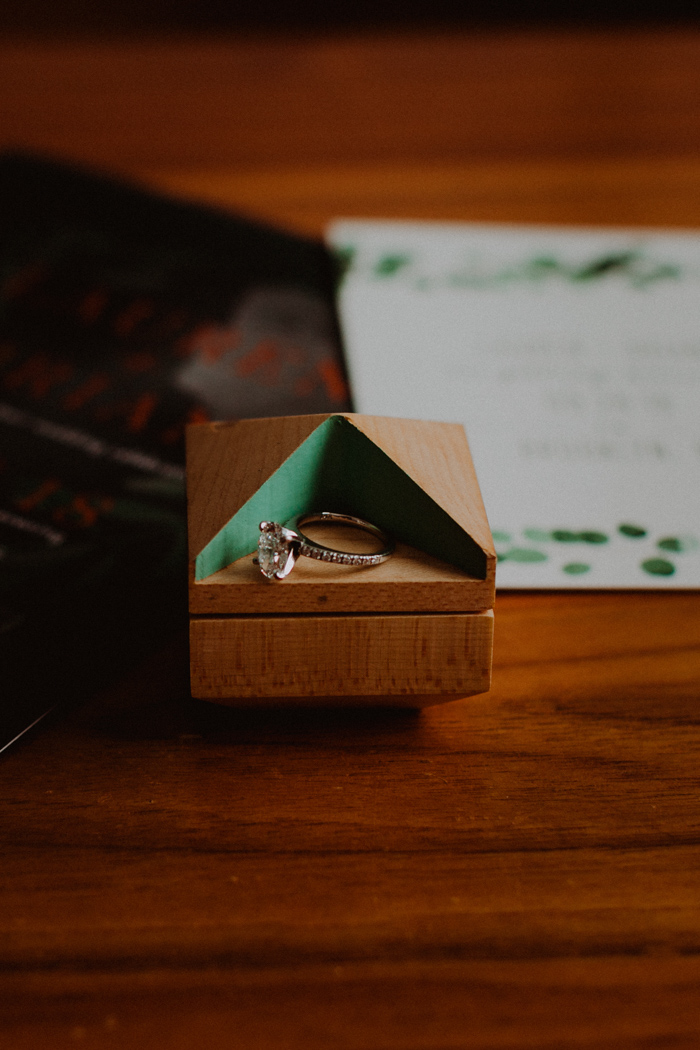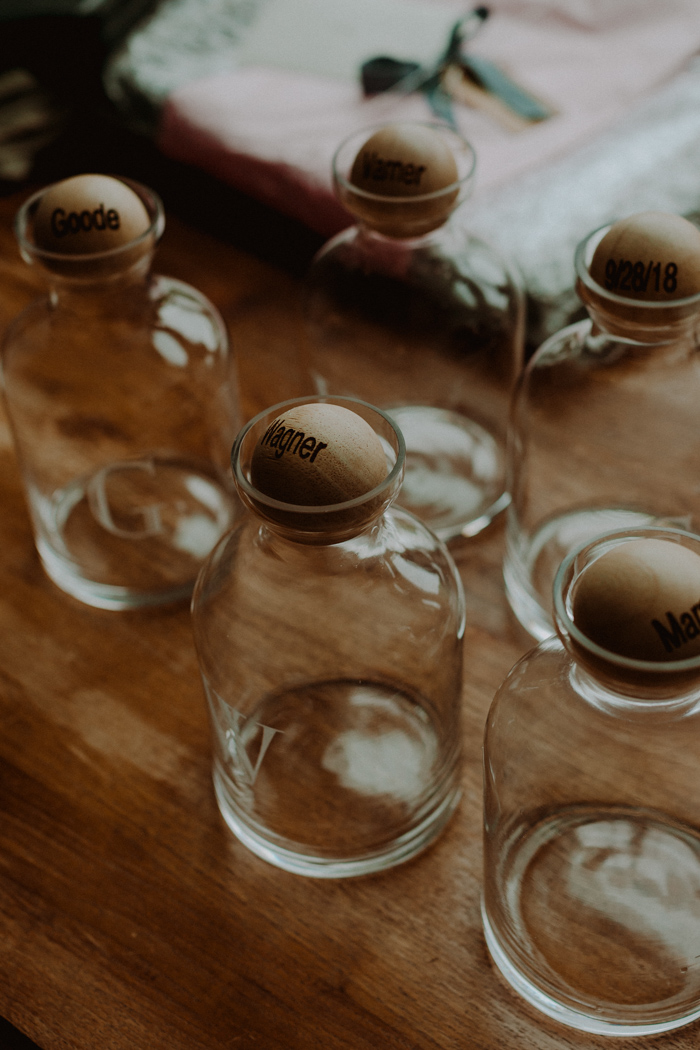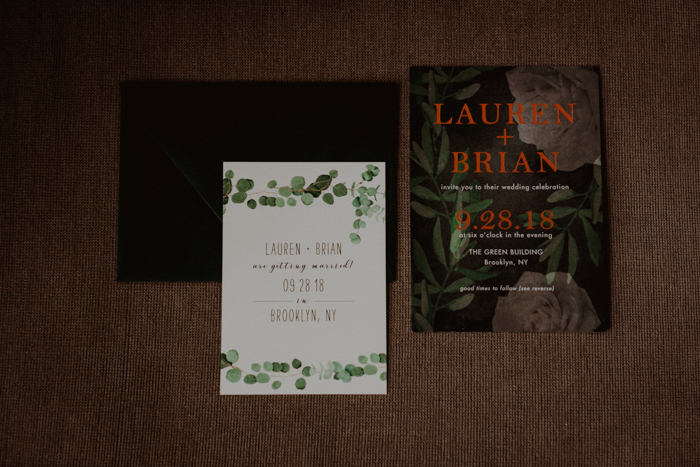 From the bride: Our first look was the most memorable part of the day. To make it extra special, we exchanged our vows during that private time before the ceremony – just the two of us. 1) it helped get out any jitters and 2) the intimacy, sentiment, and sincerity in those few minutes are something I'll never forget.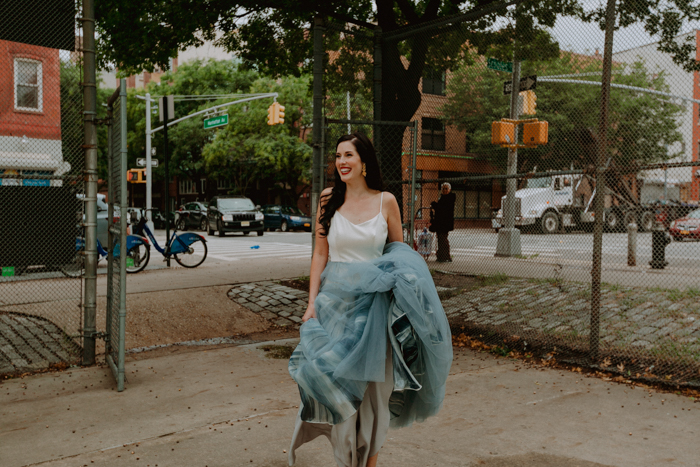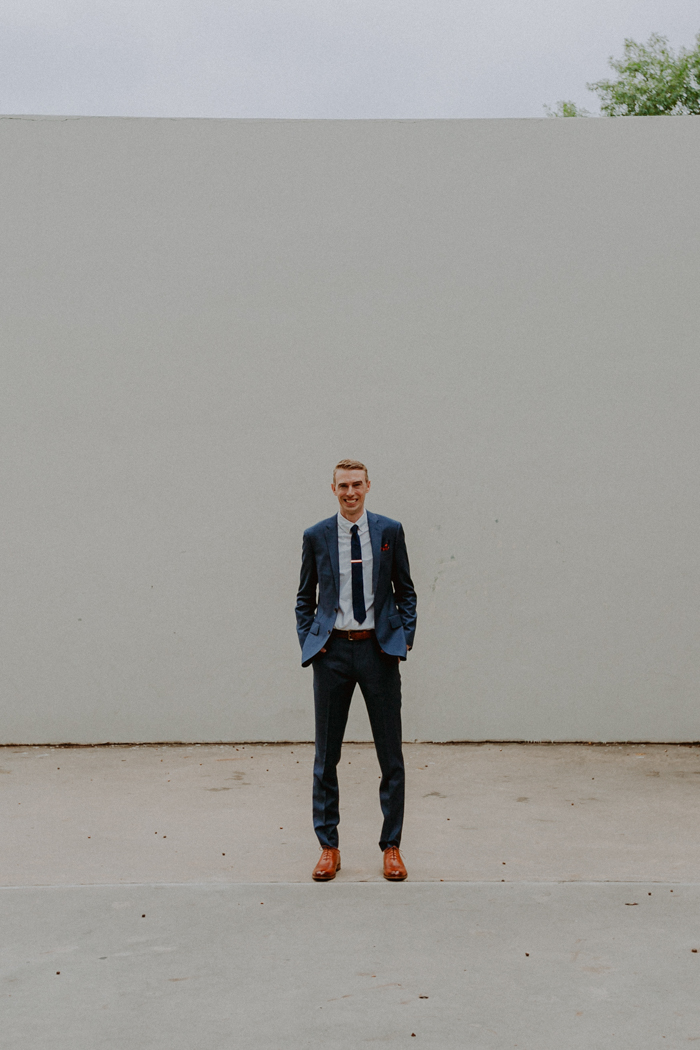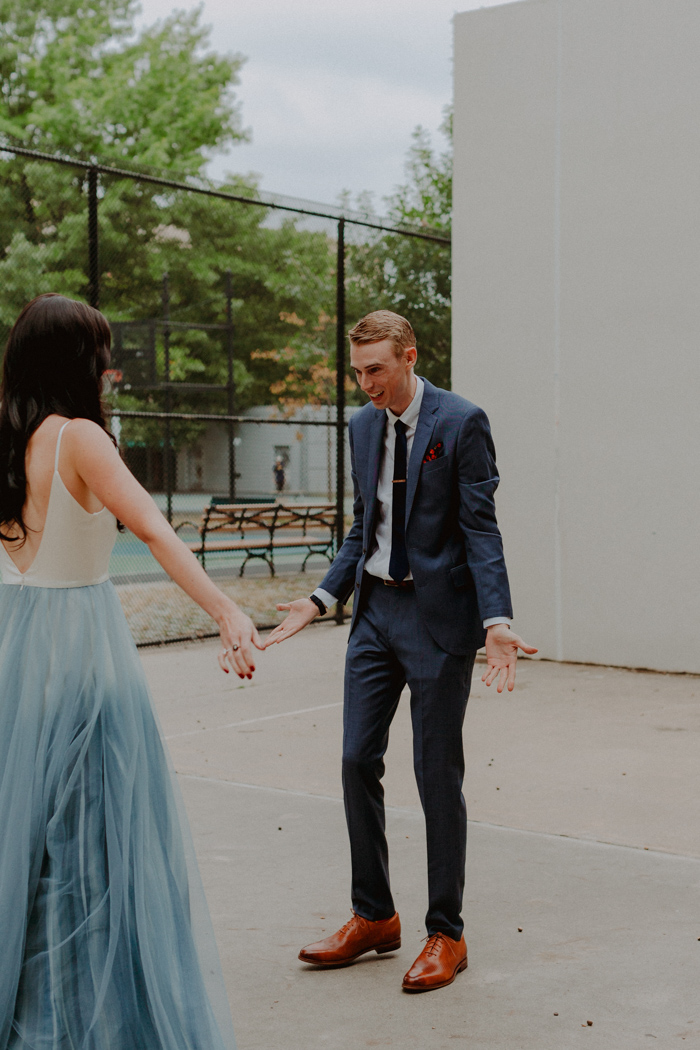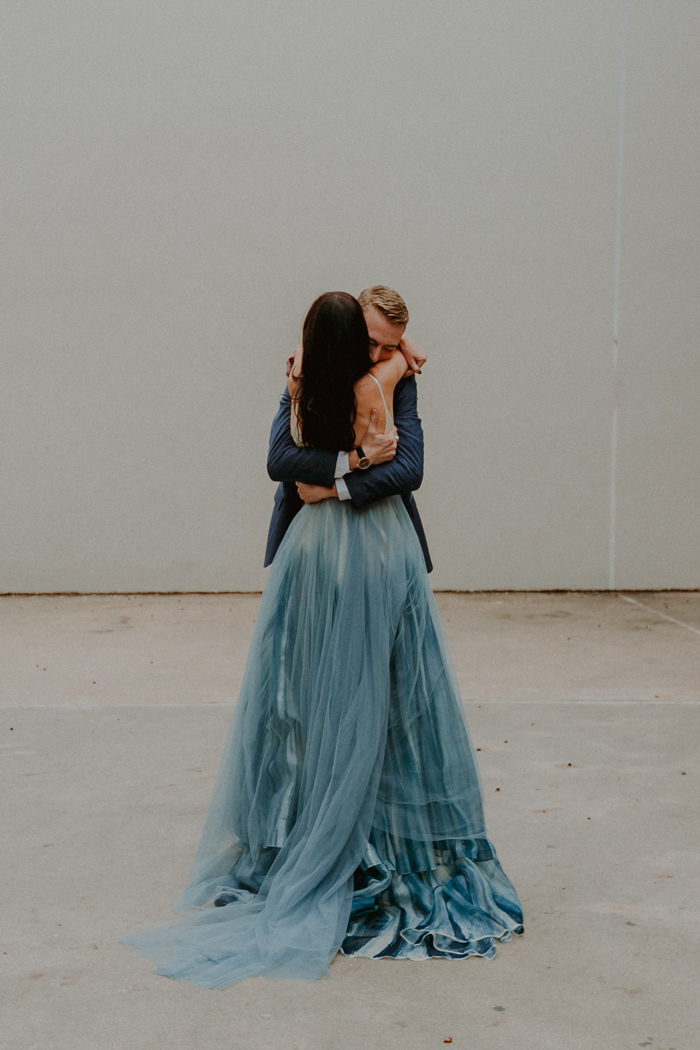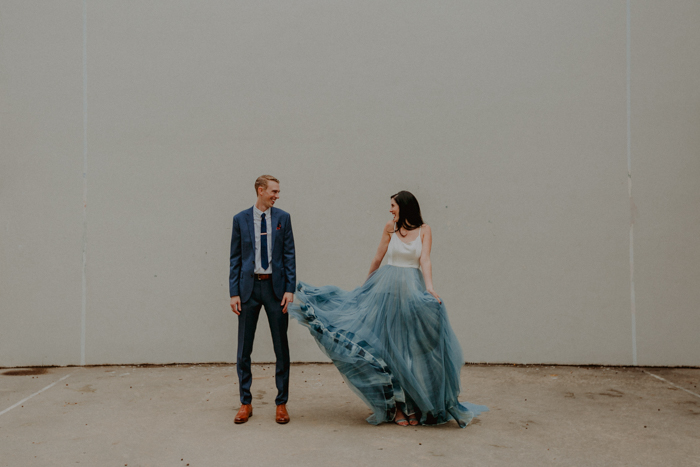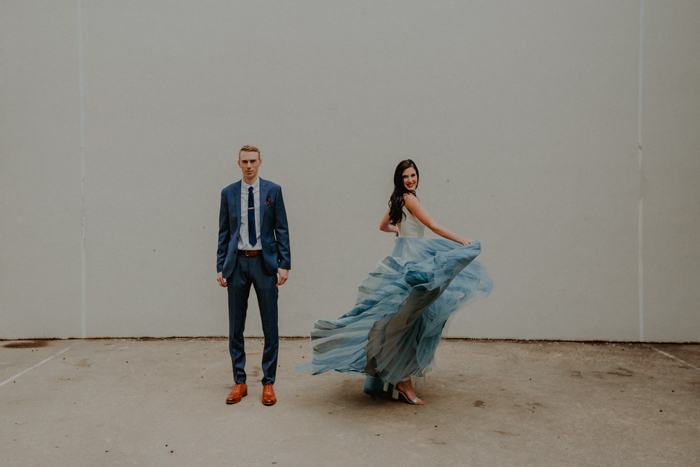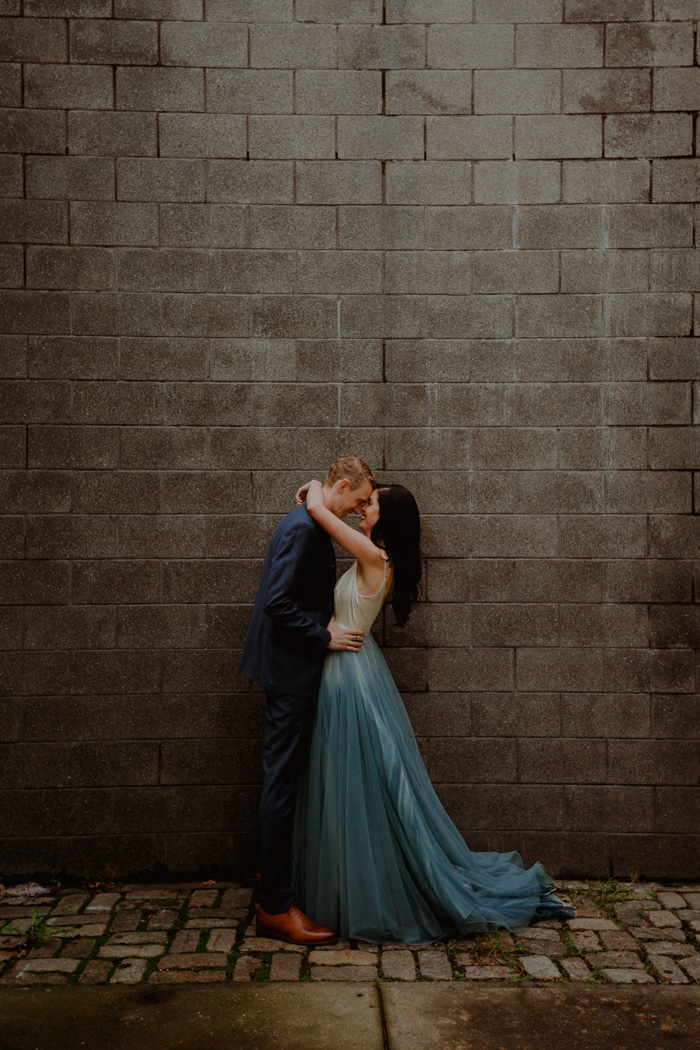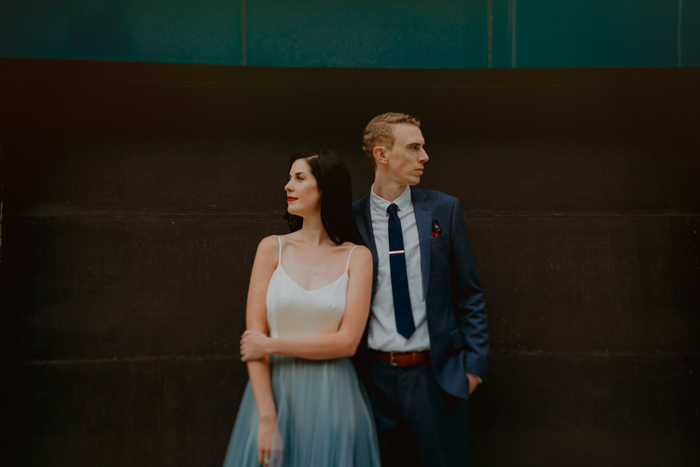 Authenticity was the most important part of planning! We hoped that our guests would say, "this is so Lauren & Brian!" Having time on our side really helped. We were engaged for 1.5 years which made the planning process fun. We celebrated each planning milestone along the way!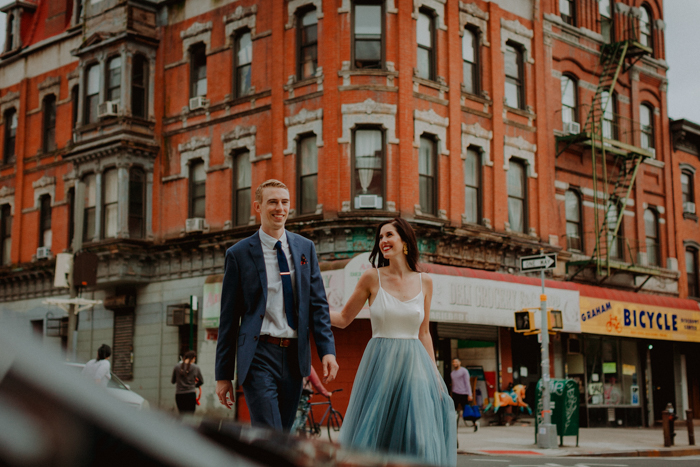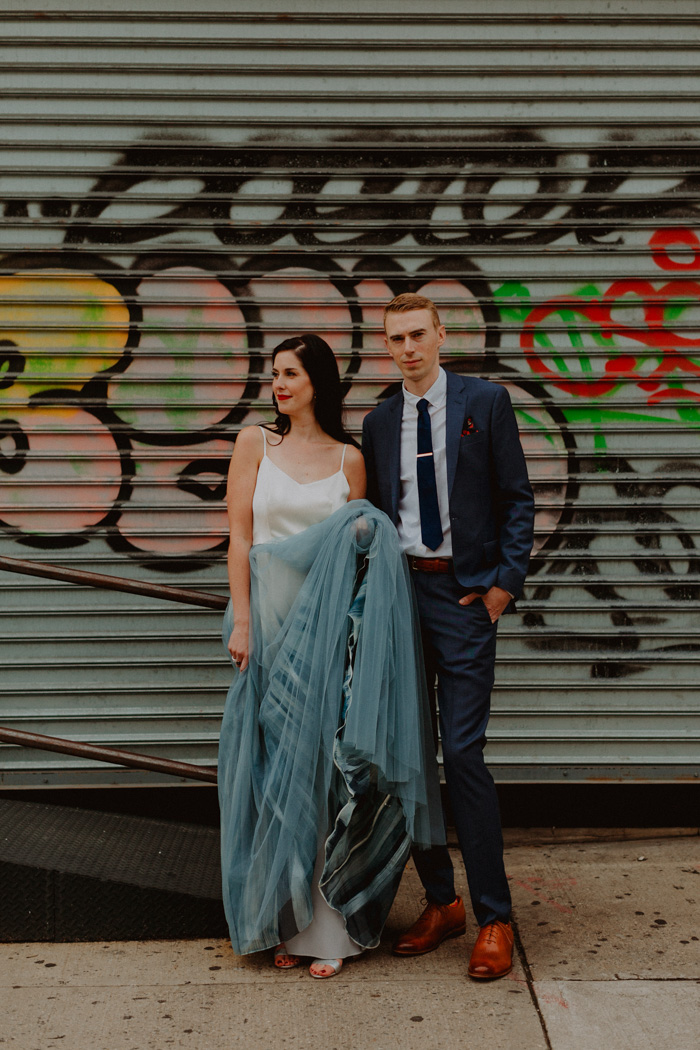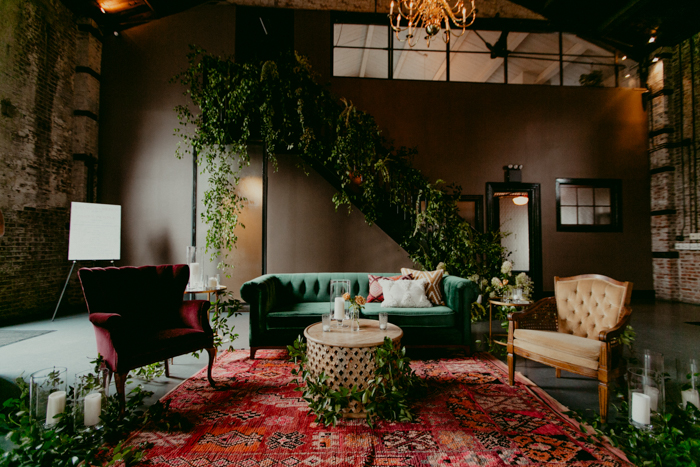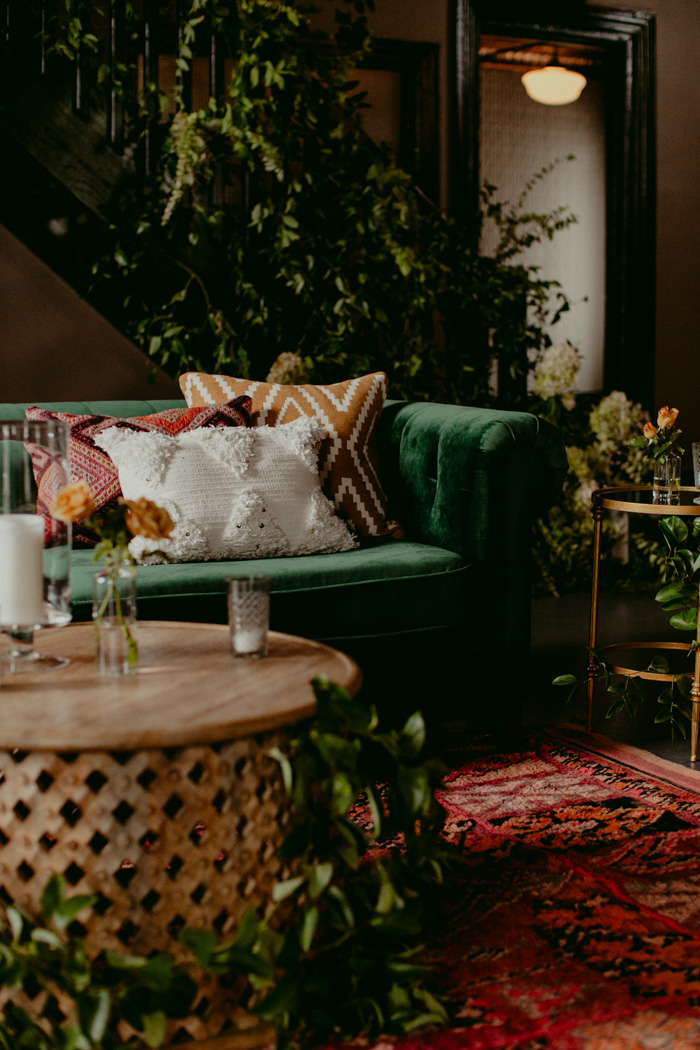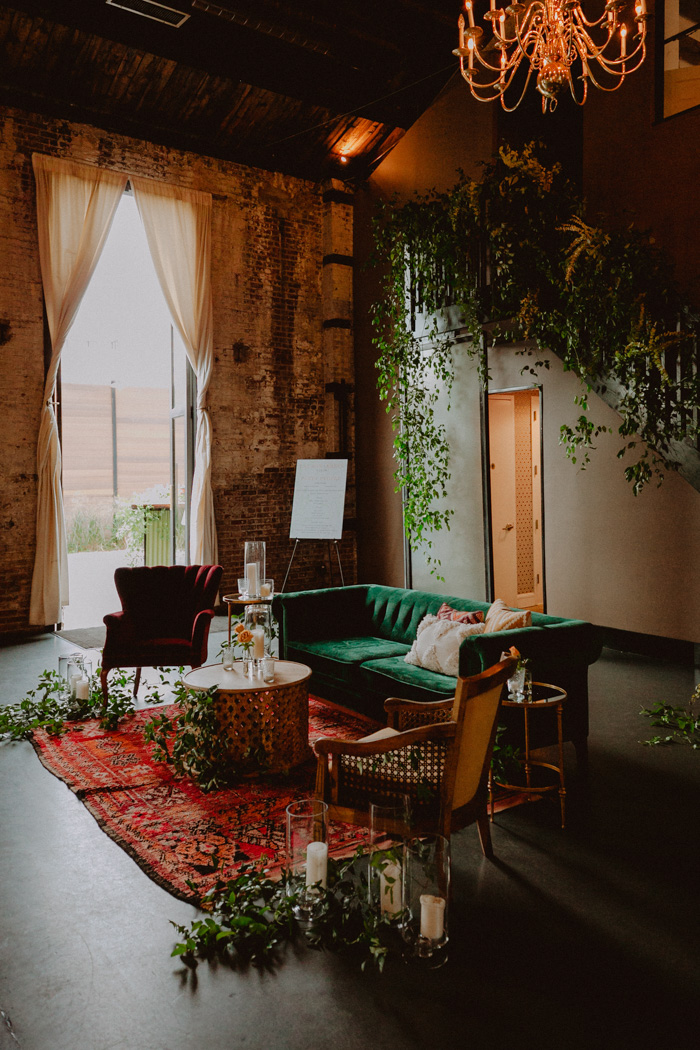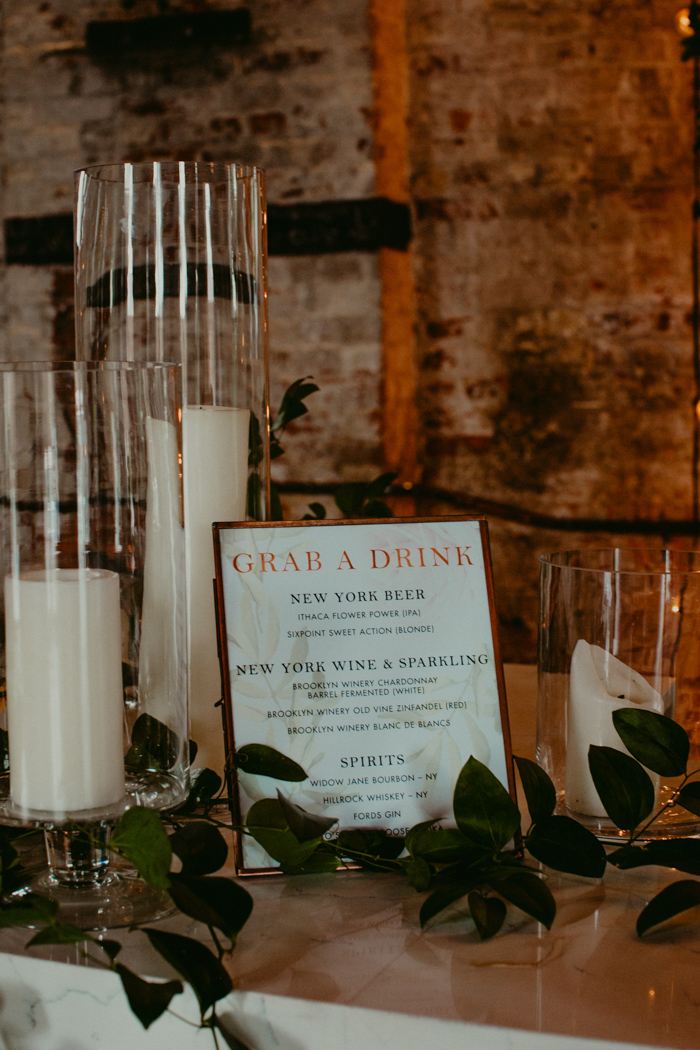 Our best advice is to focus on quality people and quality time. We only invited immediate family and close friends. Only friends we had both met were invited. We had a decent amount of out of town guests. Our wedding was on Friday and we planned low key activities Thursday, Saturday and Sunday in hopes of having more quality time with everyone. Additionally, we rented an Airbnb for the two of us Wednesday-Monday. It was our own retreat each day just to be with each other. On our wedding day, we had our bridal party and parents come over – we spent the whole day together!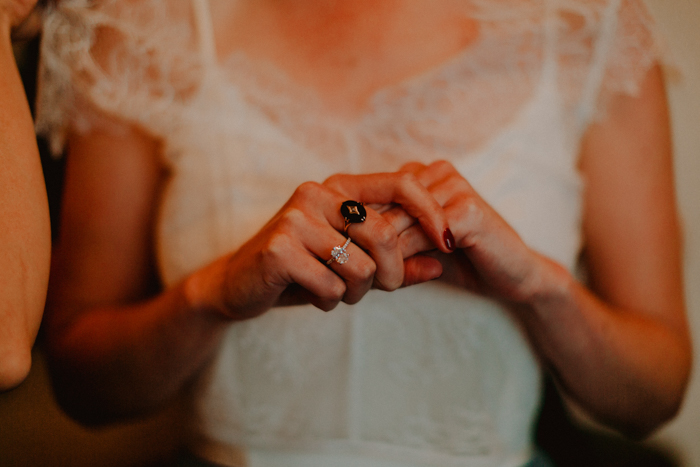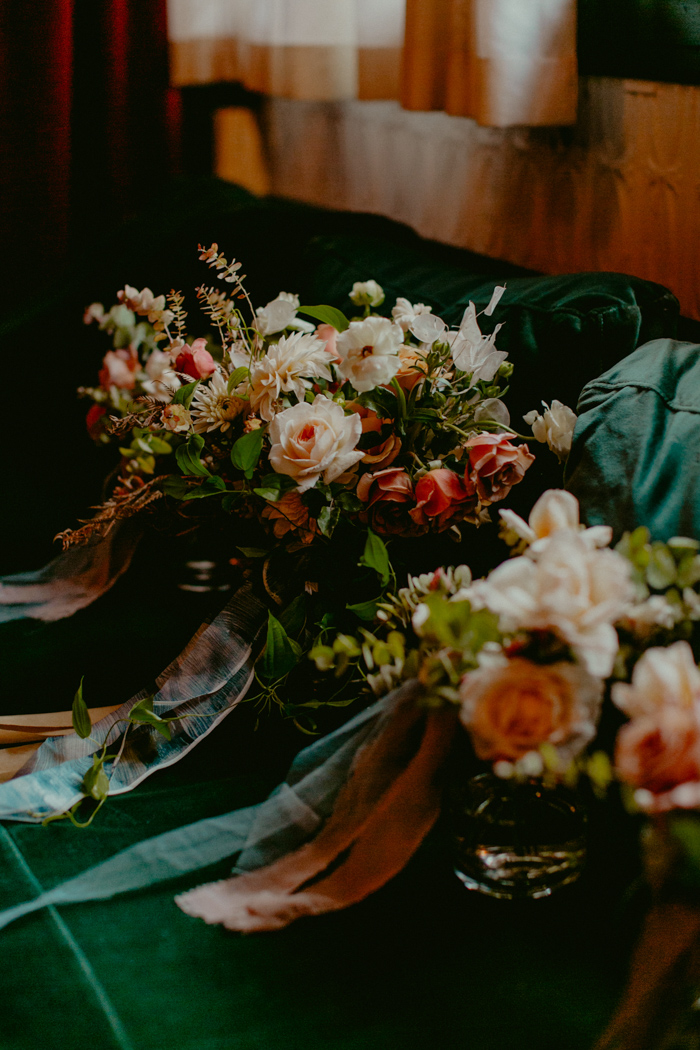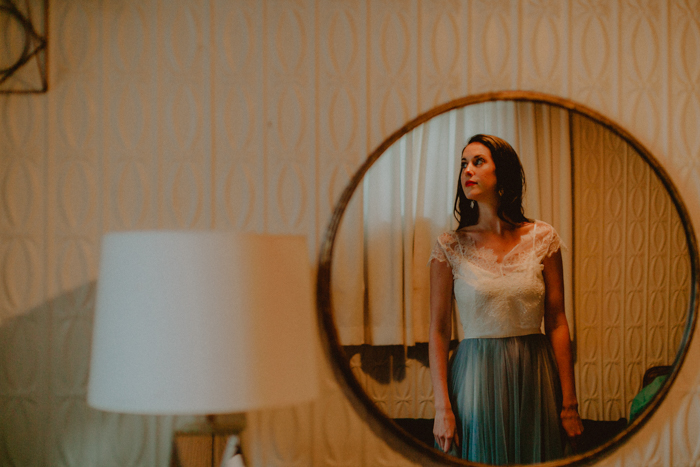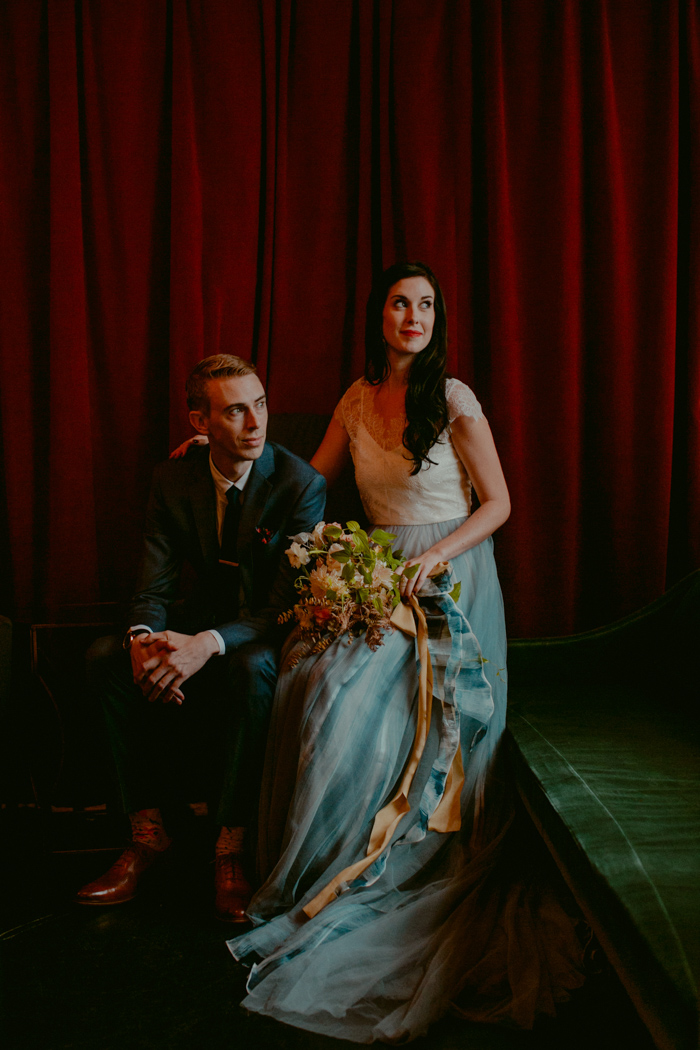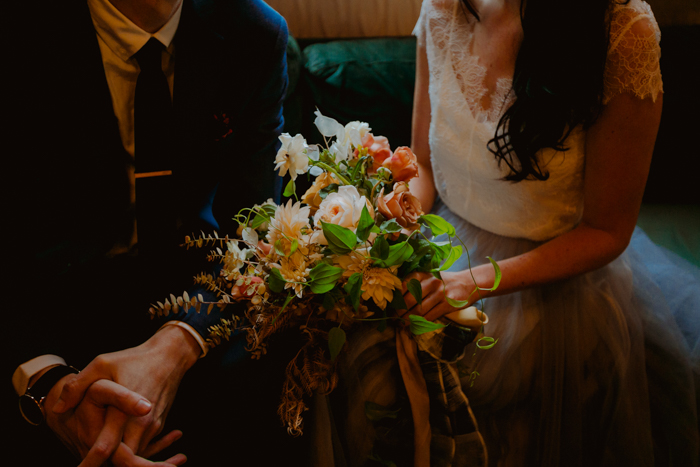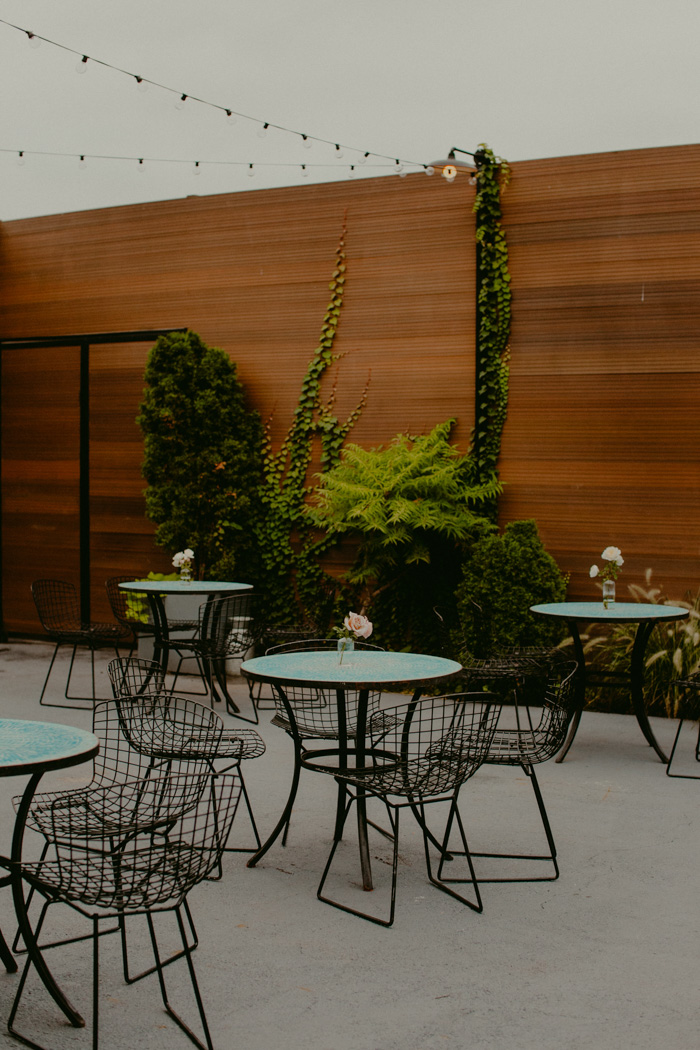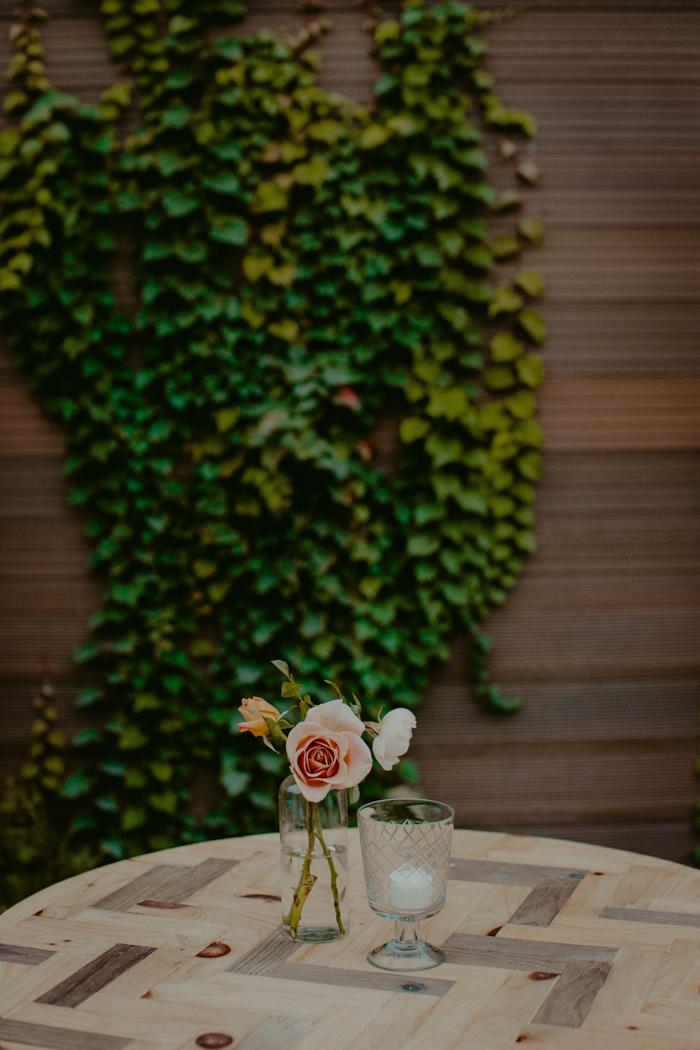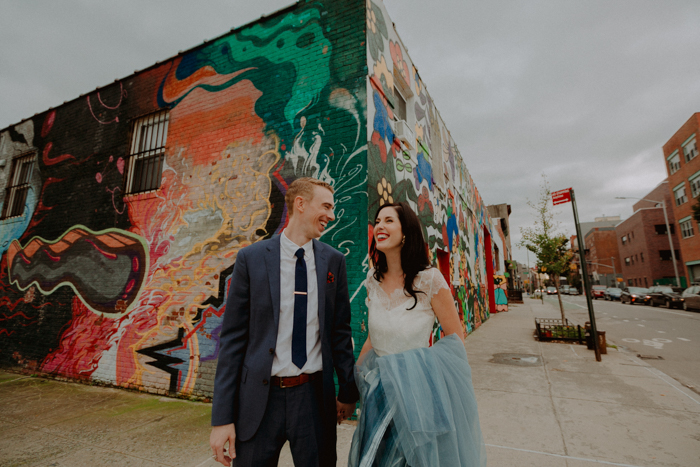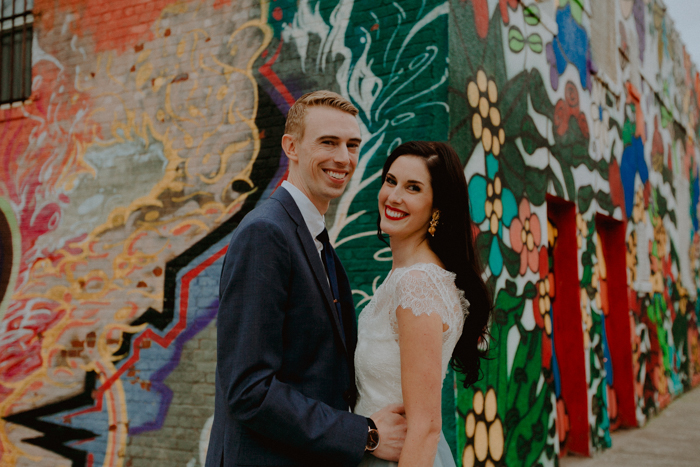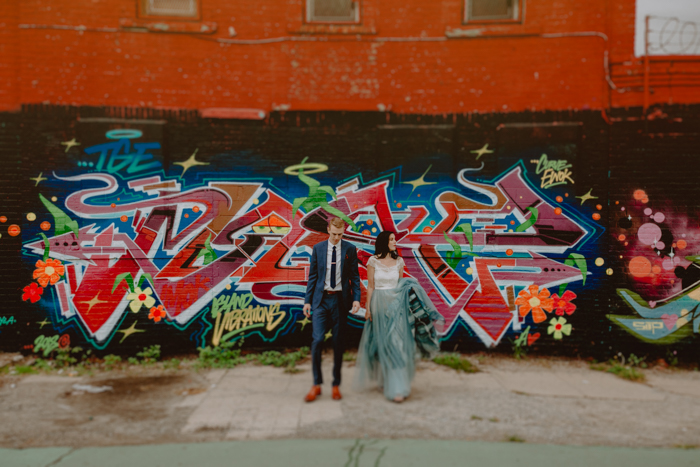 Imagine sitting at your favorite local bar, your favorite song is on, the food is great, it's candlelit, and you feel sexy. That's the vibe we were going for! We threw (most) traditions out the window. We kicked off our evening wedding with a cocktail hour and a beautiful local spread. It helped create a welcoming and fun vibe right off the bat. The design was really inspired by our insanely talented florist. We completely trusted her to create magic, we didn't over-direct her, and we encouraged her creativity. She crushed it! We also had a custom neon sign that read, "The Varners". Once we flipped that on after we were introduced, it really brought that "bar" vibe to life!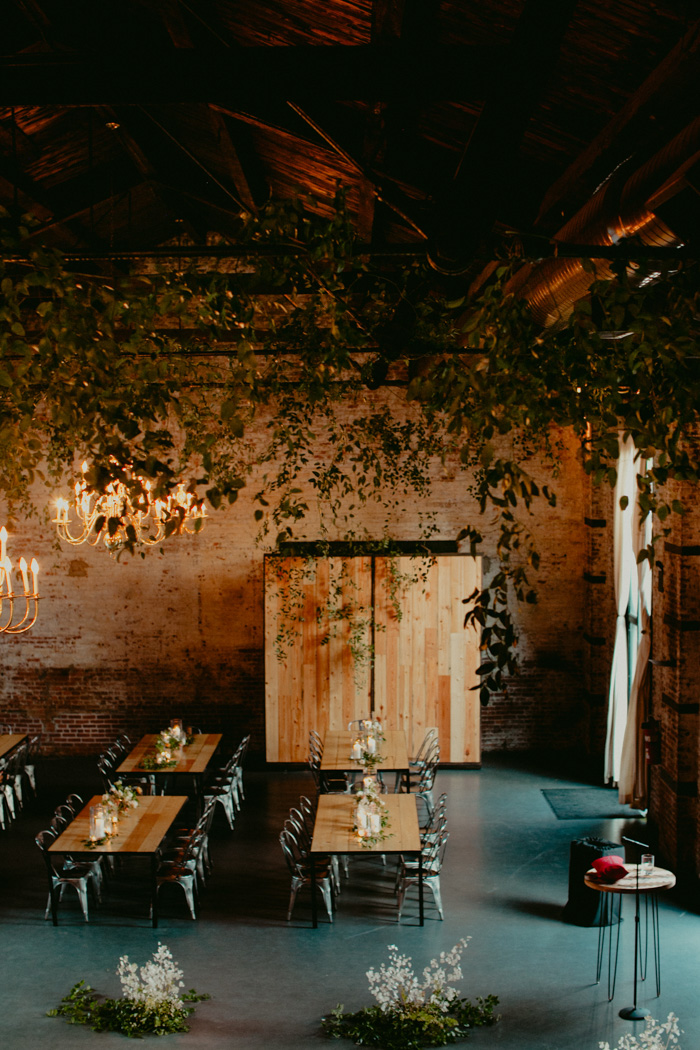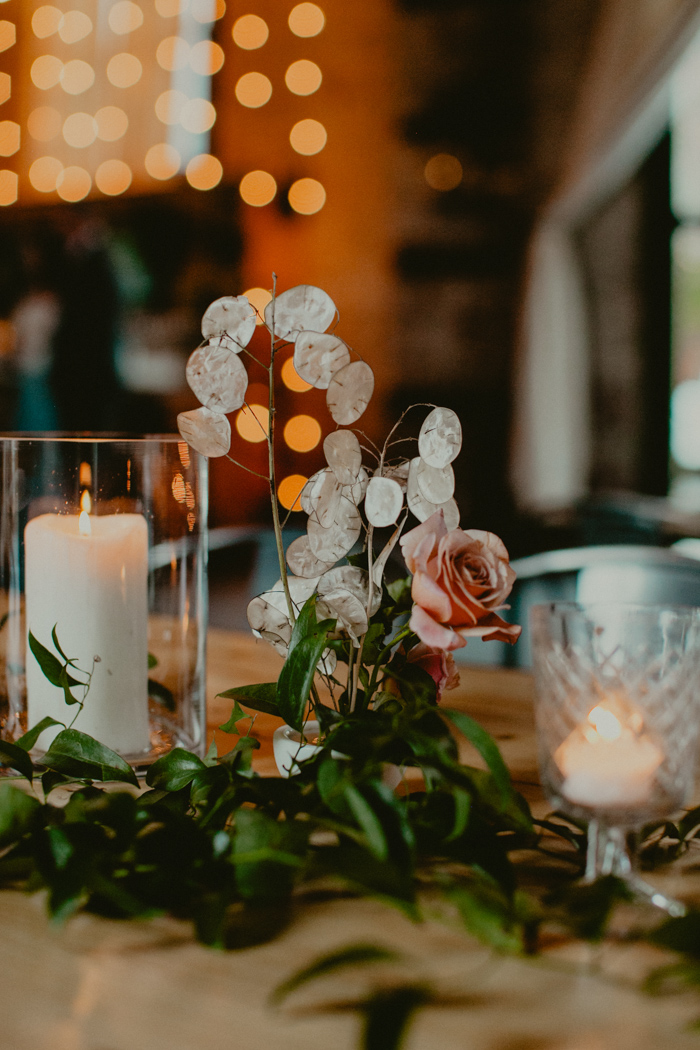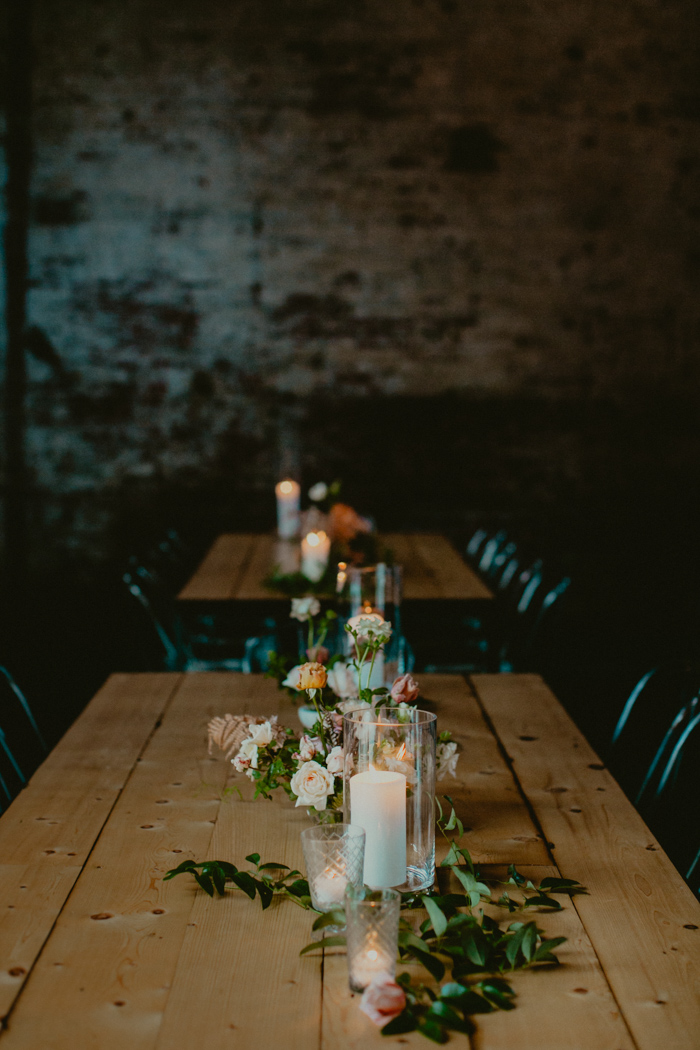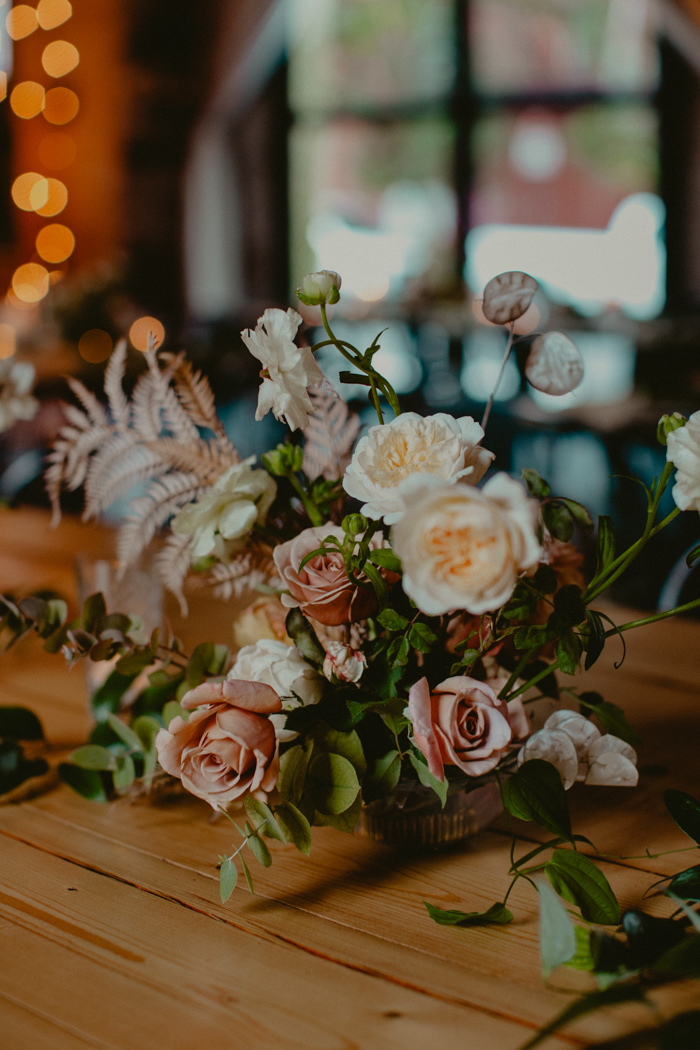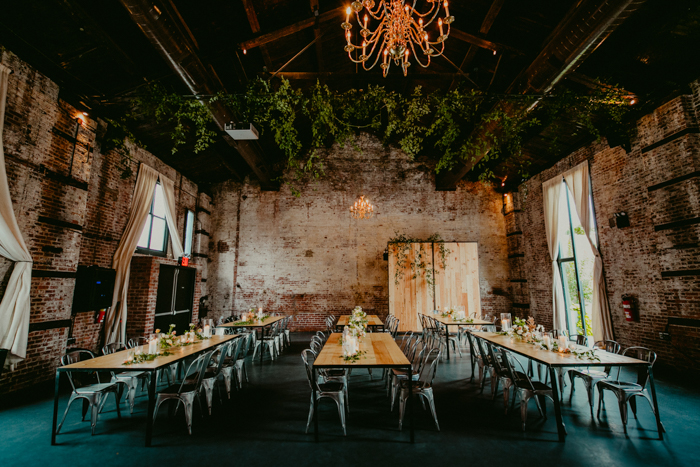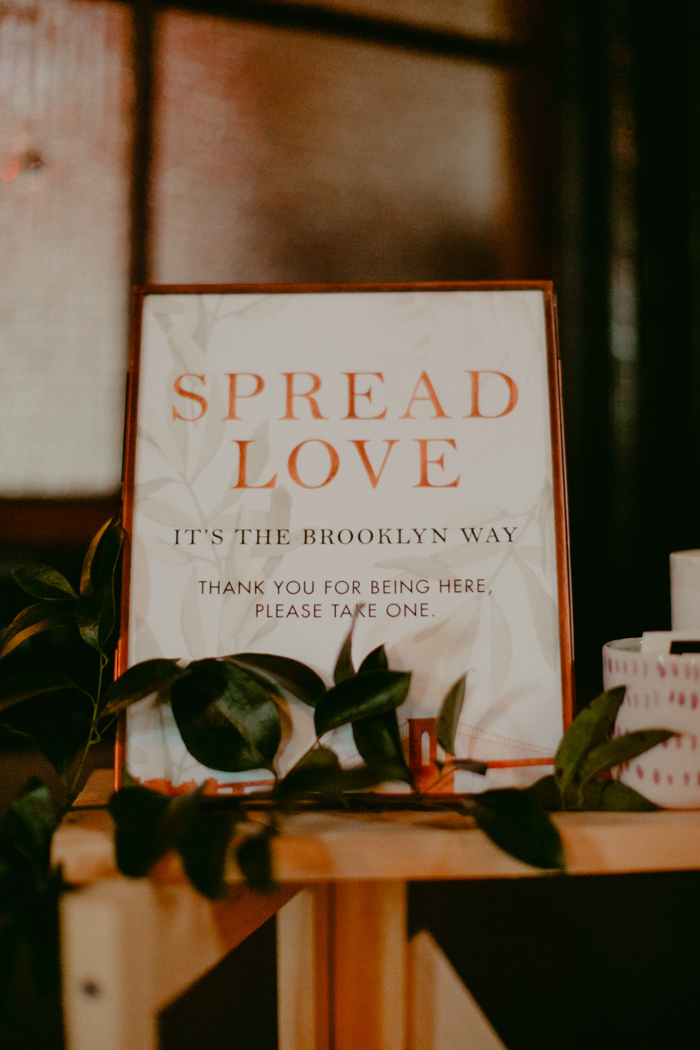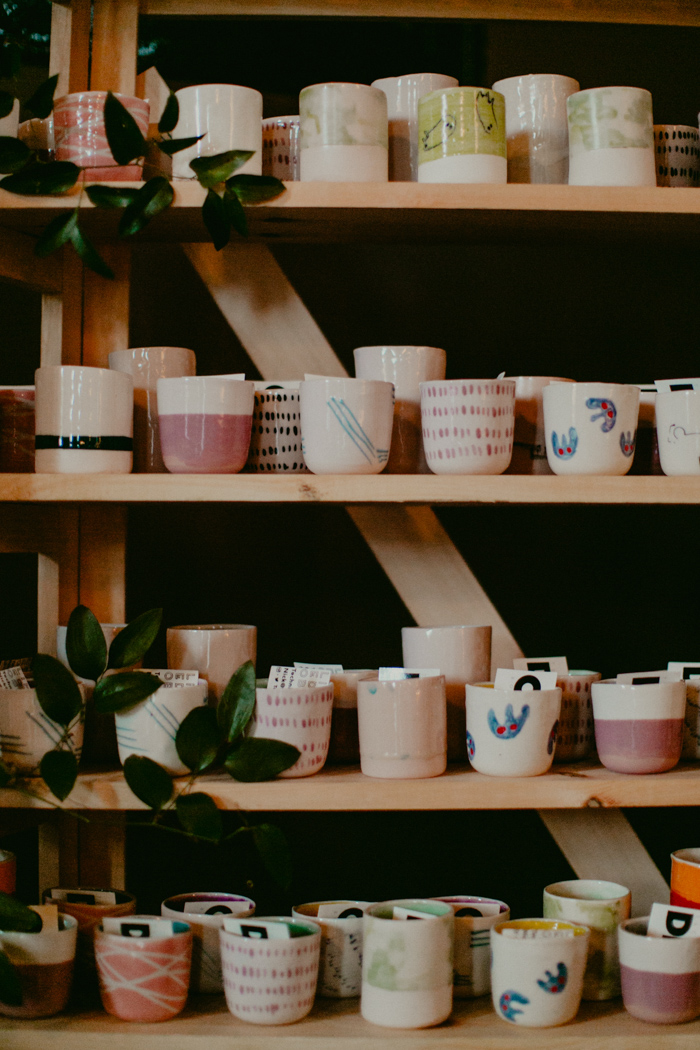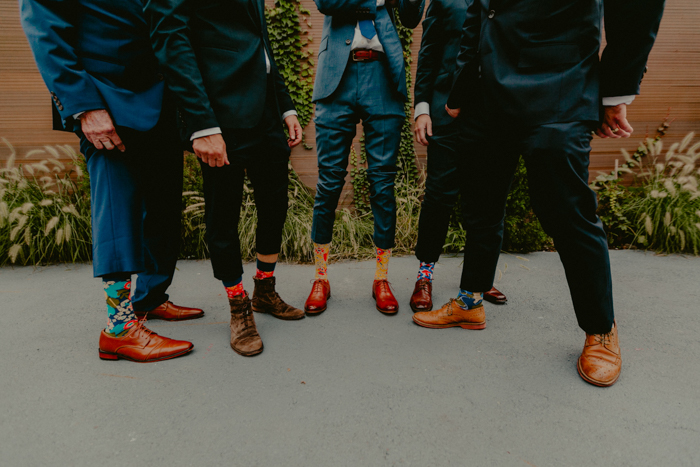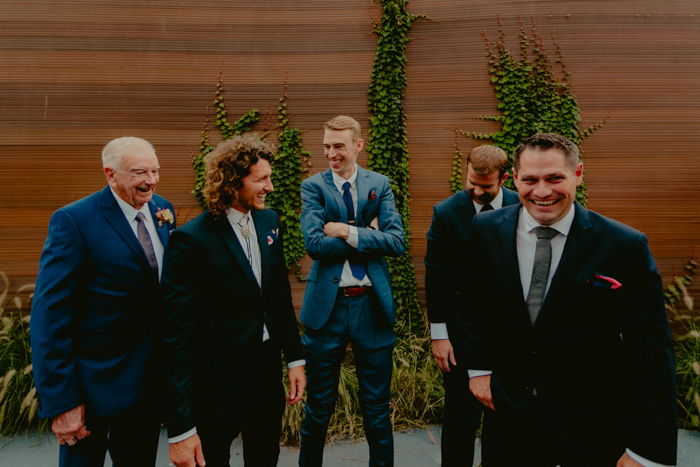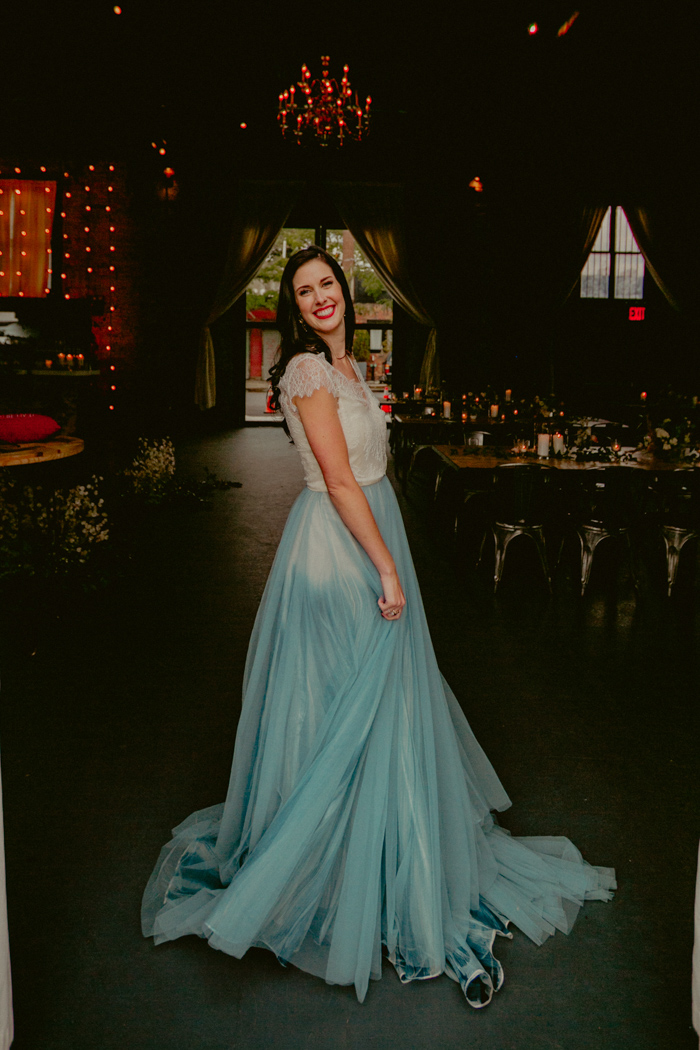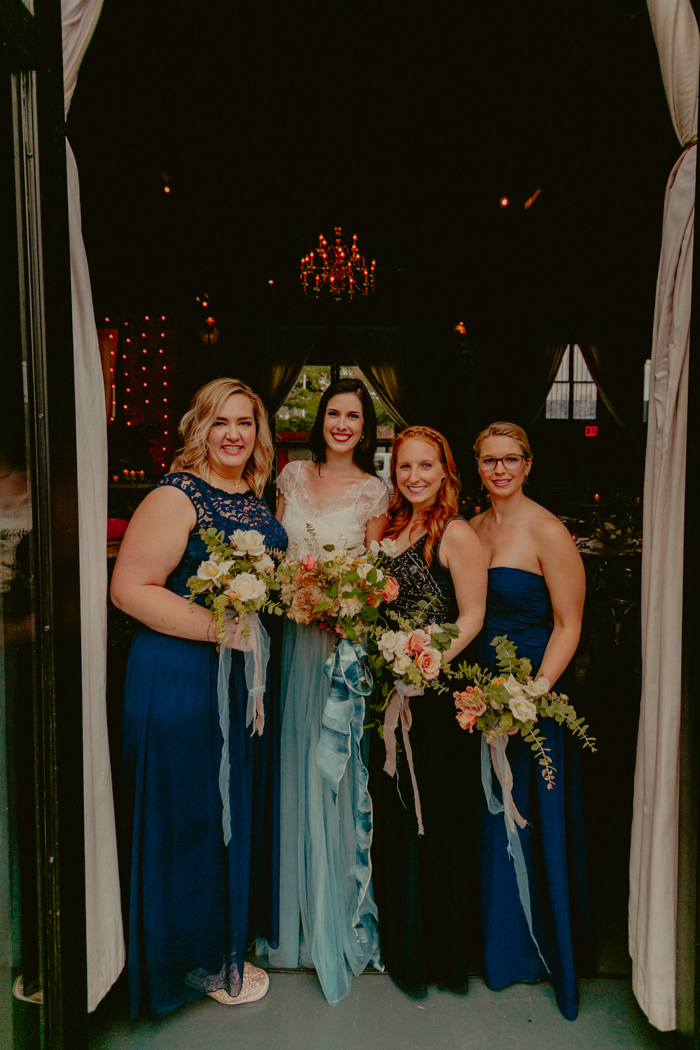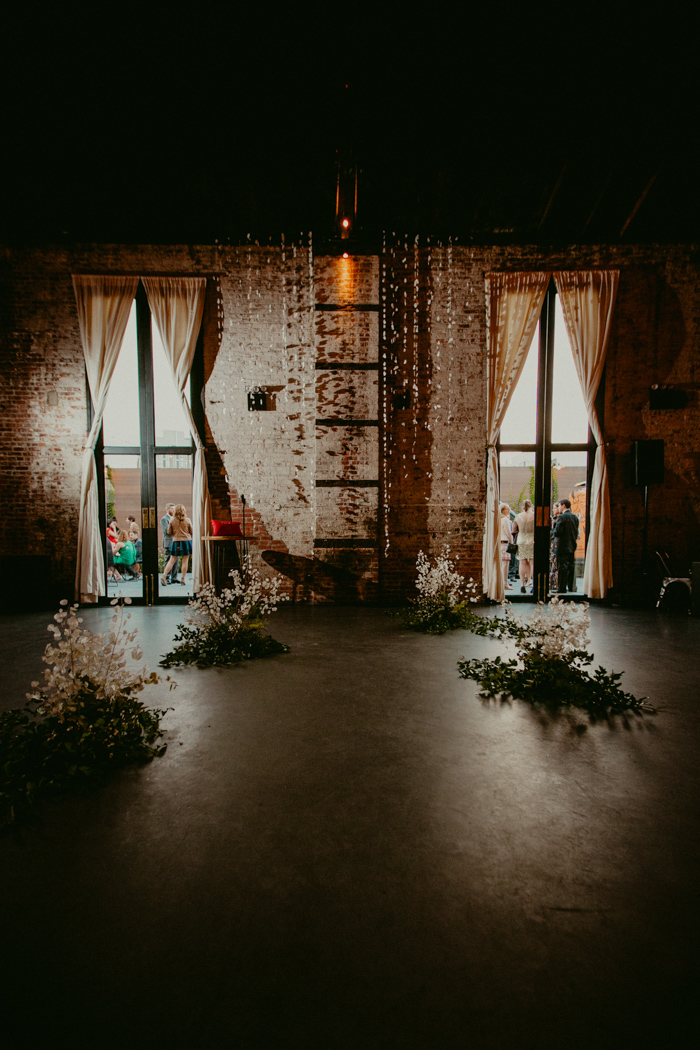 From the groom: The most memorable part of the day was Lauren walking down the aisle. It was something I had envisioned for such a long time. It completely exceeded my expectations and Lauren managed to surprise me! She arranged to have our friend, T.J., play acoustic guitar while her Dad walked her down the aisle.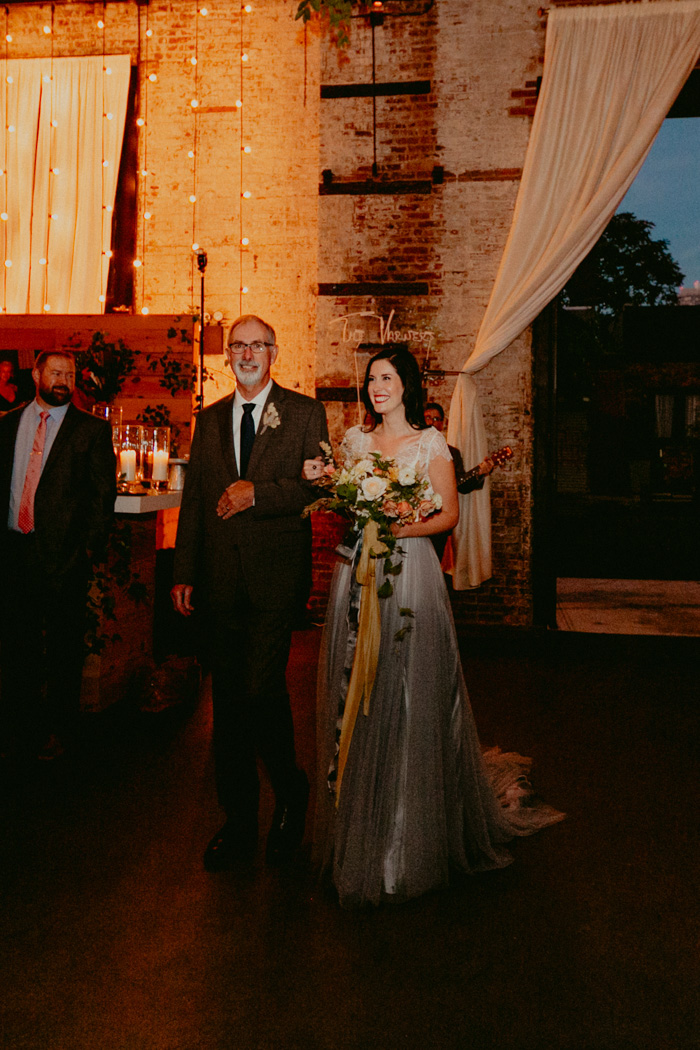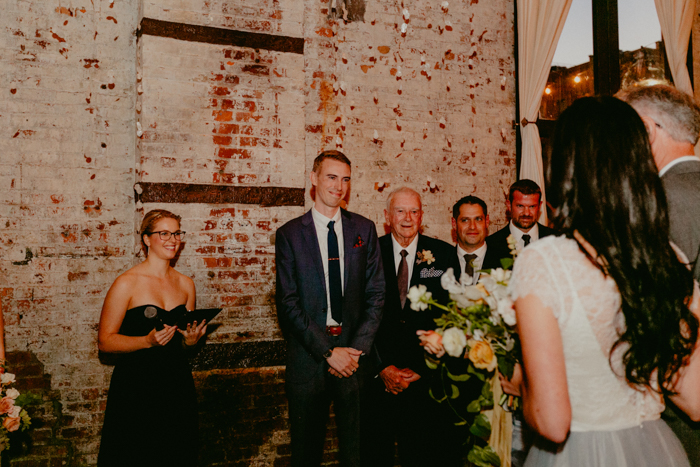 Our friend was the best officiant ever, we also wrote our own vows to each other. We staged a few friends to direct our guests to form our aisle and ultimately a semi-circle standing around us while we exchanged vows. The intimacy, love, and support we felt from the room were overwhelming. Another word of advice: ask your guests to keep their phones away so everyone is fully present.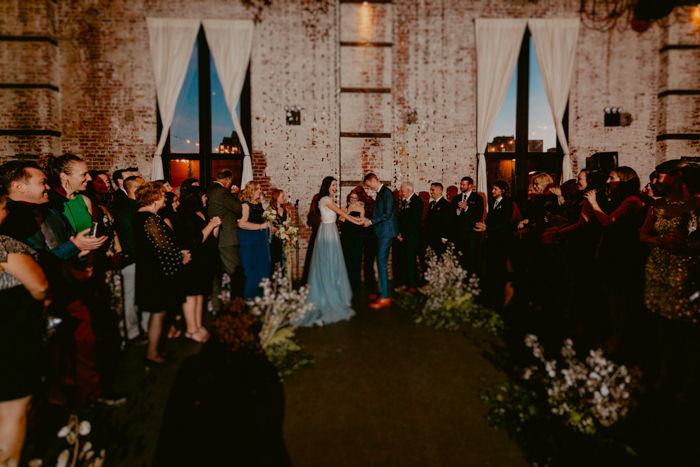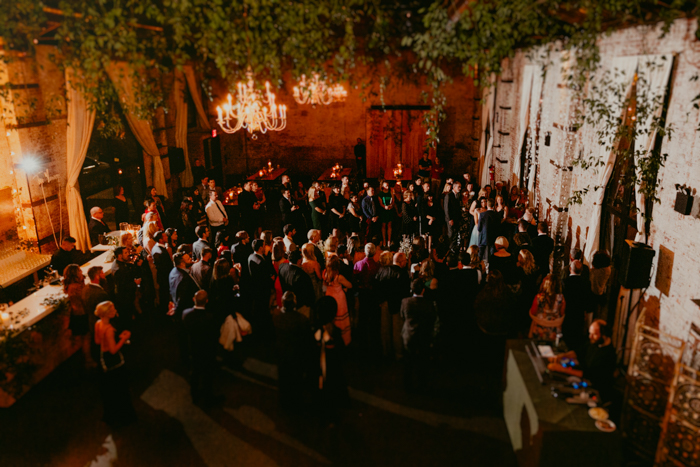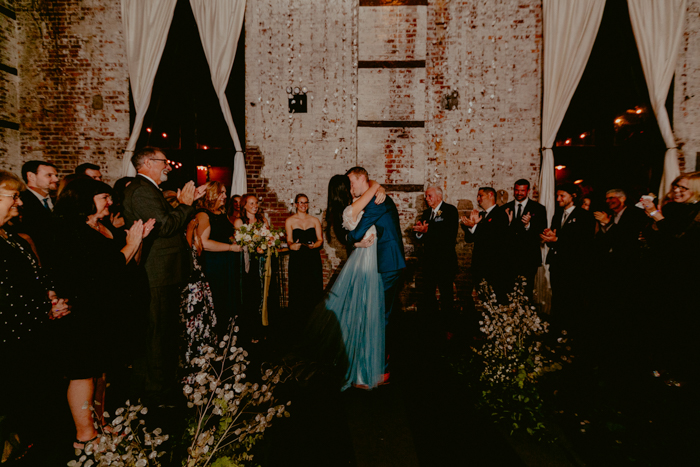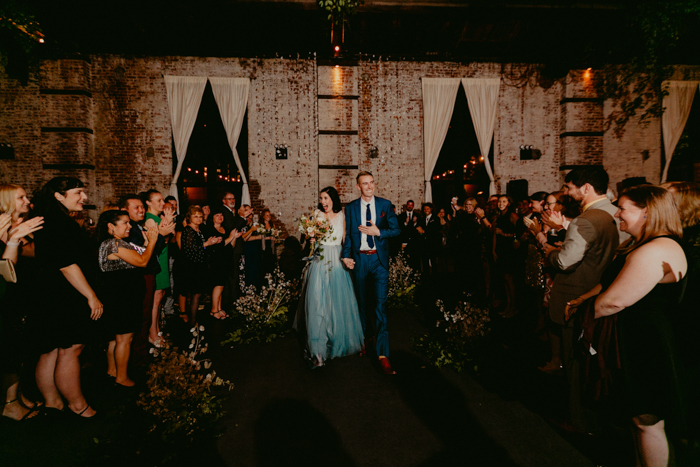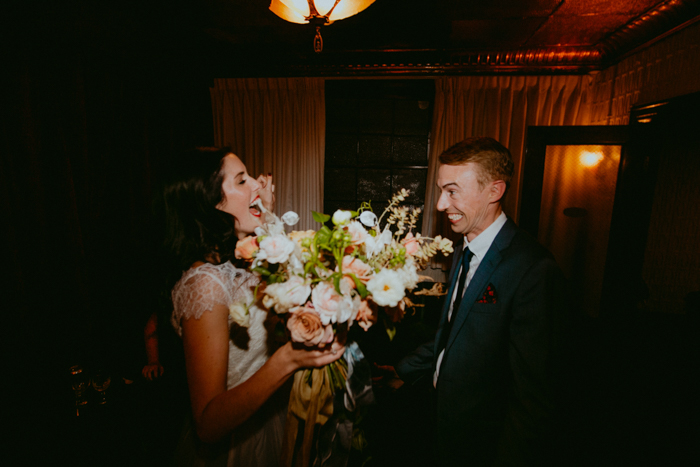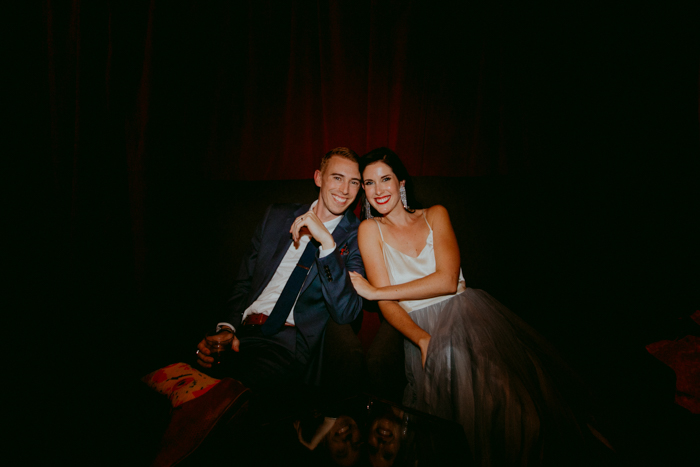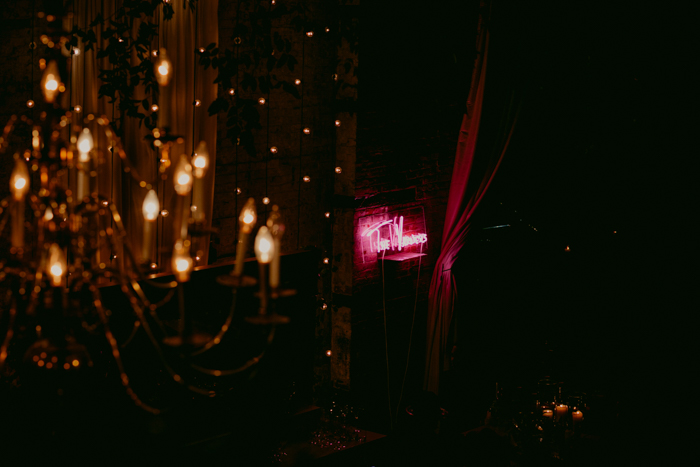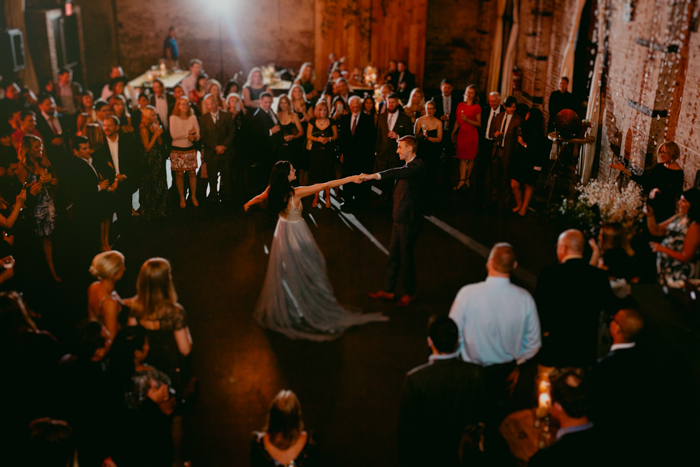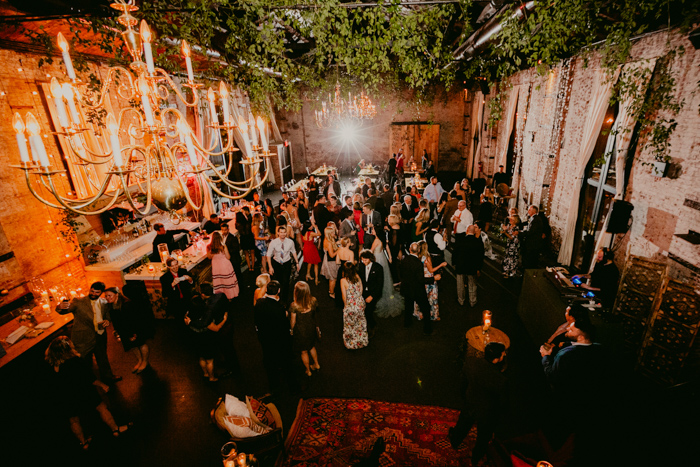 Congratulations to Lauren and Brian, and a big thanks to Junebug member Chellise Michael Photography for sharing this wedding at The Green Building! Love these downtown wedding vibes? Then you have to see this boho luxe downtown Kansas City wedding at The Bride and The Bauer!