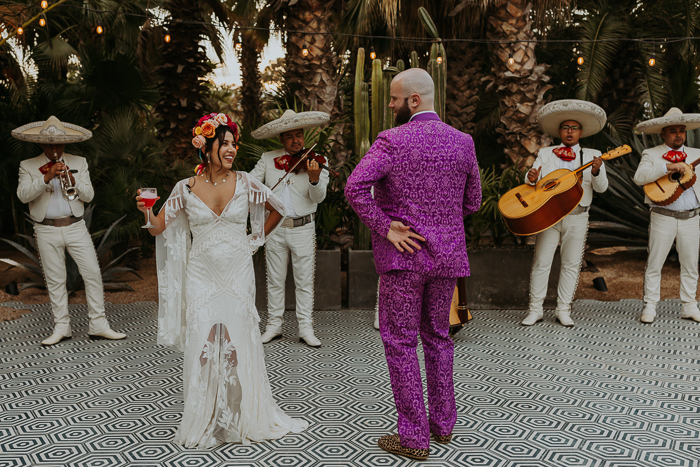 Karla and Pete were determined to celebrate their diverse backgrounds in a colorful Acre Baja wedding. Instead of a formal ceremony, they envisioned a vibrant and festive celebration. Karla found inspiration in her Mexican roots, taking cues from the iconic Frida Kahlo, known for embracing indigenous traditions, vibrant colors, and unique fashion. They knew it was the perfect venue to bring their vision to life when they arrived at Acre. However, their planning process unexpectedly lengthened due to pandemic-related rescheduling. And although it initially brought frustration, they soon realized that the extra time was a blessing in disguise.
Set against Acre Baja's lush, picturesque farm, their wedding day was nothing short of magical. Breaking away from tradition, they curated a ceremony that was truly their own. The circular seating arrangement embraced everyone, offering an intimate and equal view of the heartfelt moments. To infuse a sense of home, they stood on a rug from their own house as they exchanged vows. Transitioning into the reception, a joyous fiesta unfolded. They enjoyed a family-style meal and danced all night under the warm glow of string lights.
And just wait until you see the couple's fashion! The groom rocked a purple suit, while the bride was absolutely stunning in an ethereal lace dress paired with a floral crown. Every detail of their special day reflected their unique personalities and is definitely worth seeing. Take a scroll through these photos captured by Junebug member Daniela Ortiz to witness every breathtaking moment and stunning detail.
The Couple:
Karla and Pete
The Wedding:
Acre Resort, Cabo, San Lucas, Mexico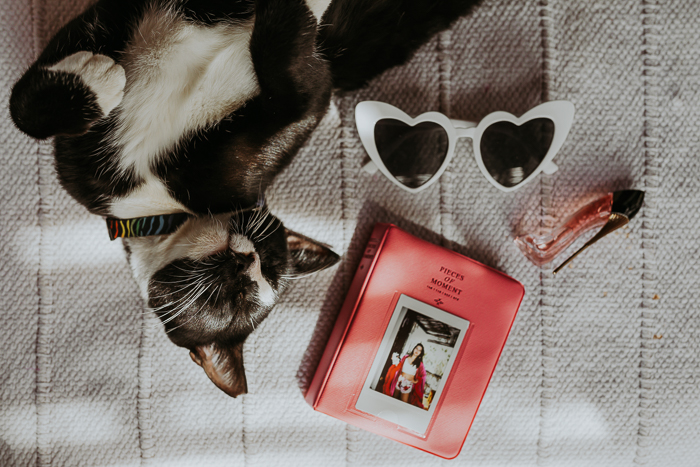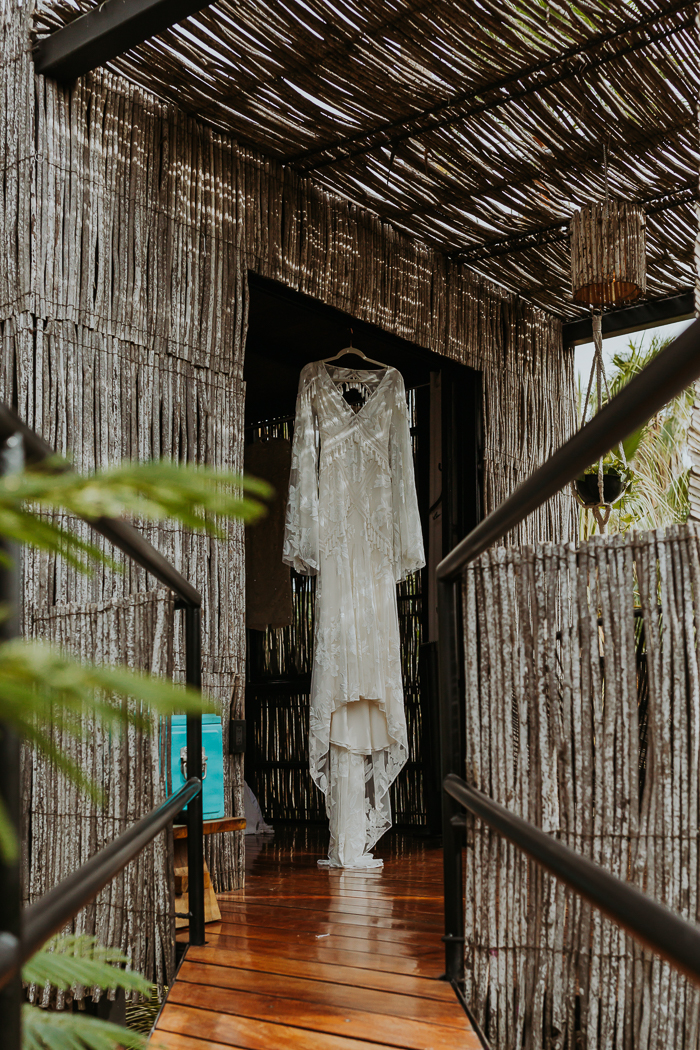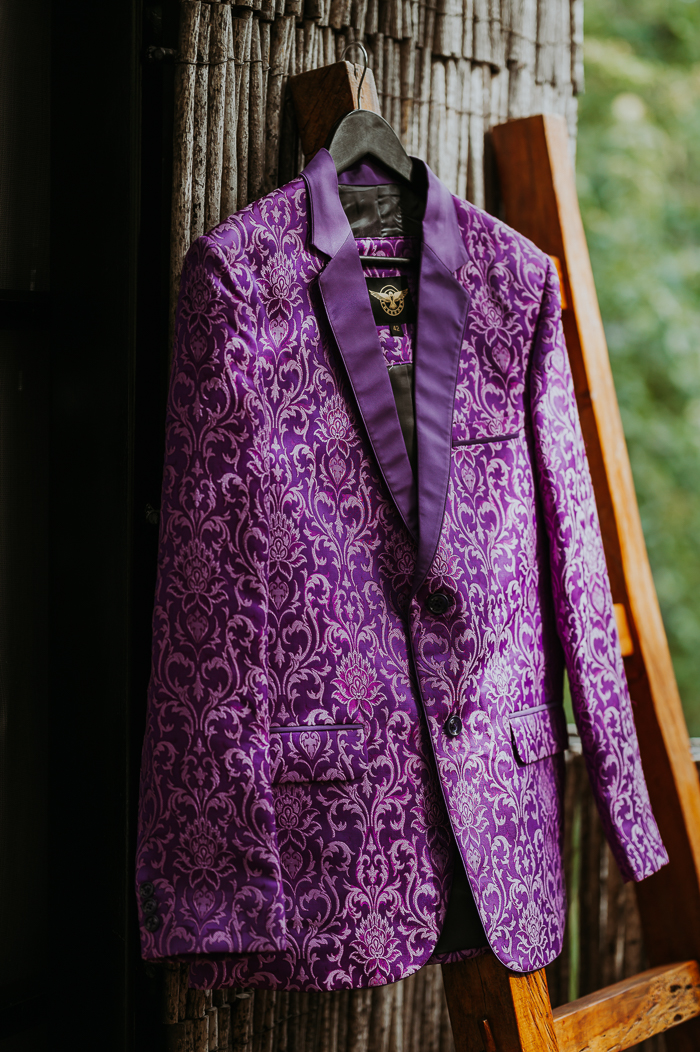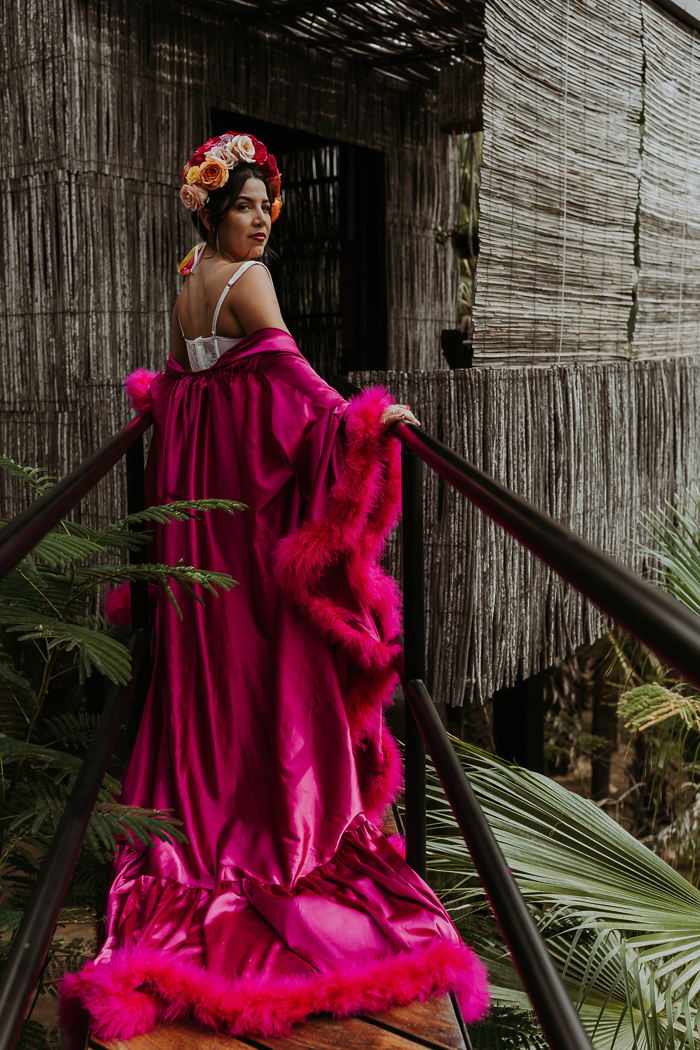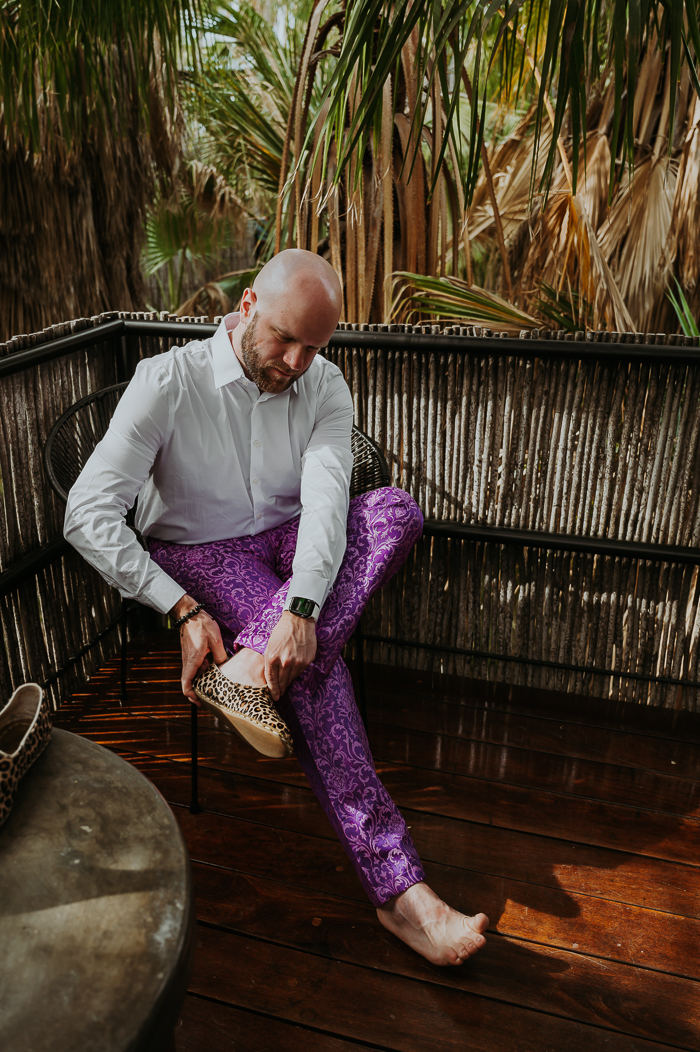 Why A Colorful Acre Baja Wedding
Our wedding was a long time in the making. We met in 2015, got engaged a year later, and decided to take our time planning a memorable event. Since our families are from California, Indiana, and Mexico, we wanted a location that was easy to reach and had good weather for an outdoor celebration. In 2019, we visited San Jose del Cabo to find the perfect venue. The moment we arrived at Acre, we knew it was the one. It felt like a peaceful oasis, with delicious food, charming Treehouse hotel rooms, a beautiful mango orchard, roaming peacocks, a refreshing pool, and a farm that reminded us of our childhood homes. Acre felt like a nostalgic homecoming for us. From the beginning, our goal was to make our wedding reflect our unique relationship, blending different cultures and vibrant colors.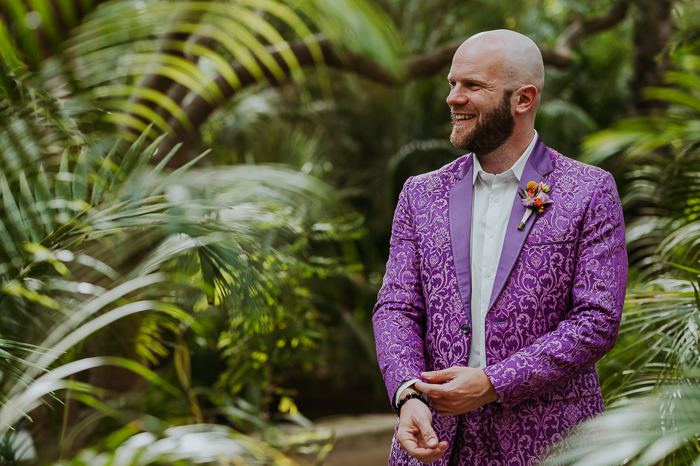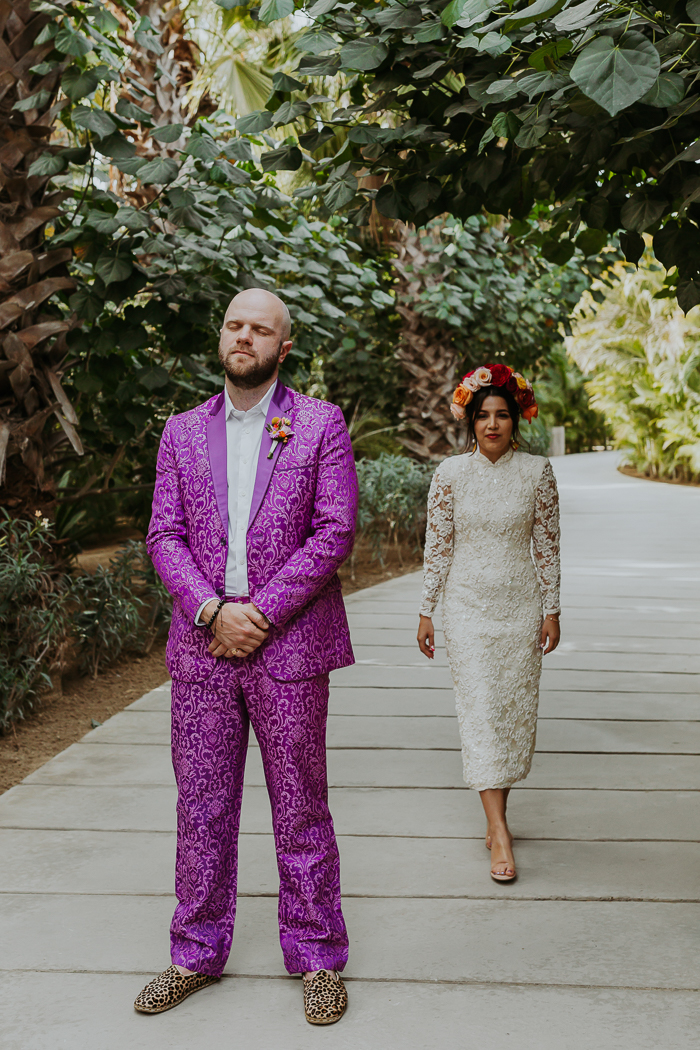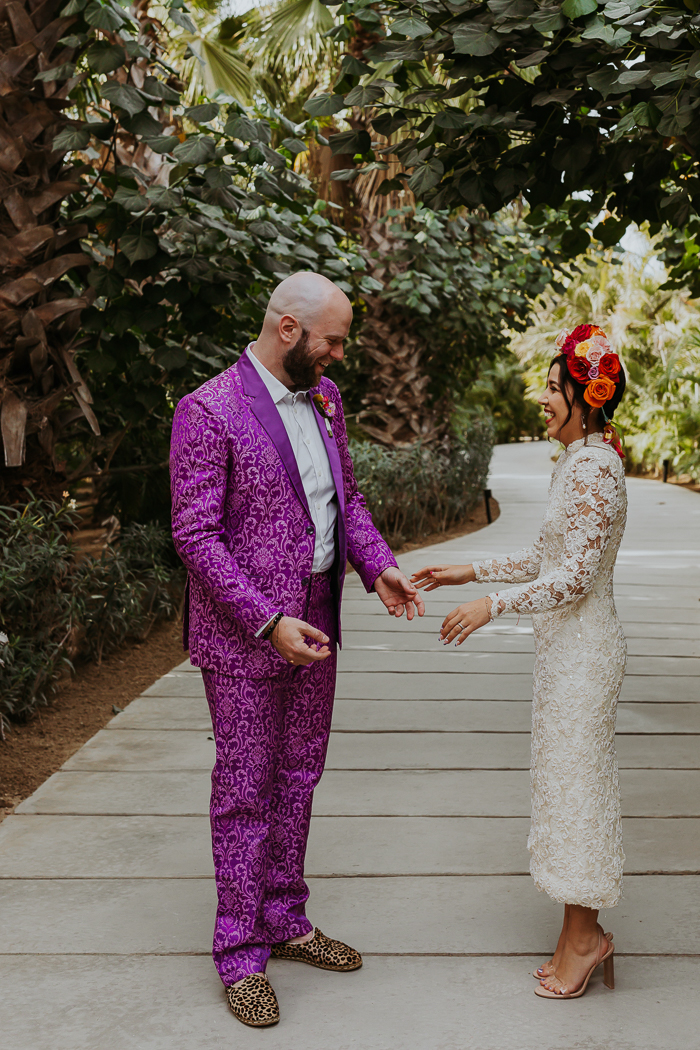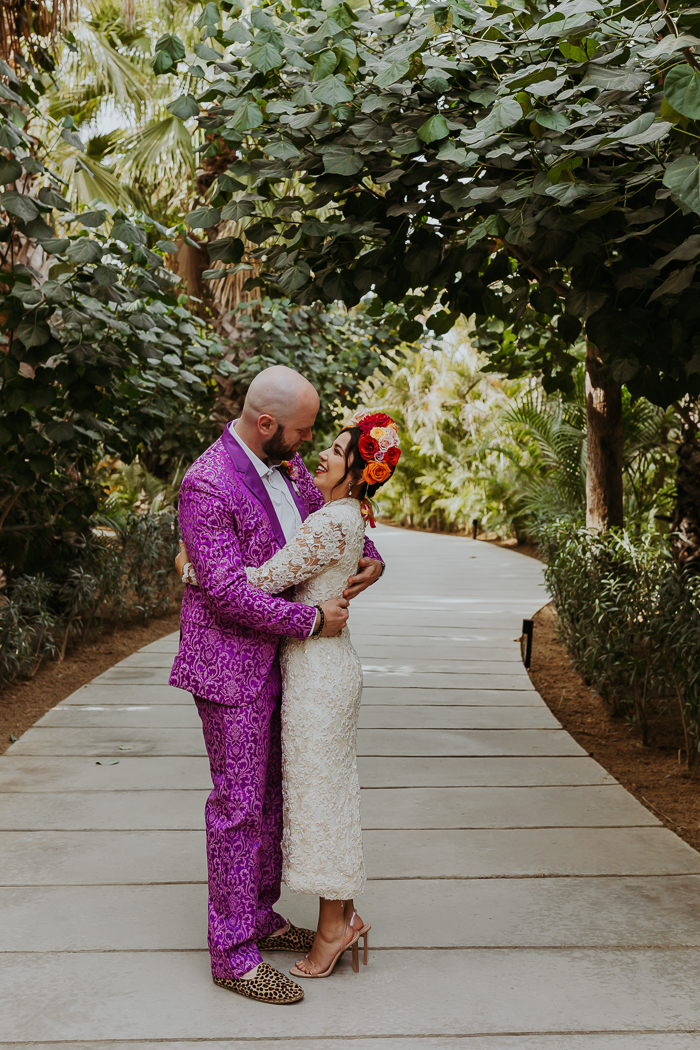 A Surprise Dress, A Tribute Dress, And A Memorable First Look
I bought my wedding dress almost four years before the wedding, and we both wanted to keep it a surprise until I walked down the aisle. However, we also wanted to capture the special moment of seeing each other for the first time. So, I chose to wear a second wedding dress. This dress held sentimental value as it was the same one my late aunt wore at her wedding back in 1989. It created a powerful and emotional moment for our family and allowed us to capture a unique first look we will never forget. Instead of a traditional veil, I wore a flower crown to represent my heritage.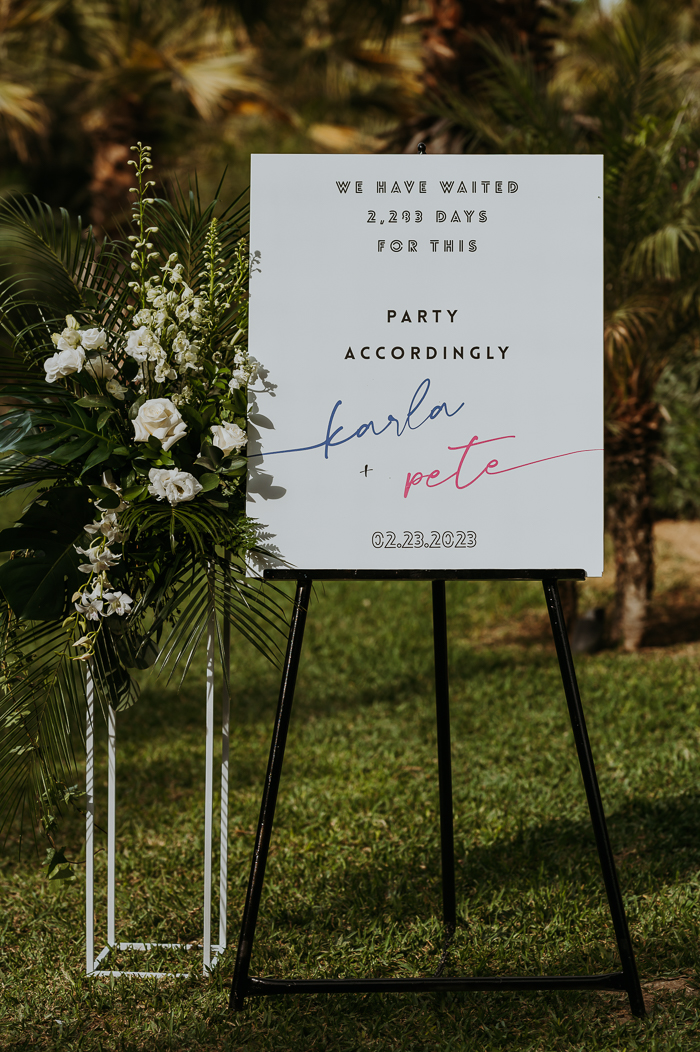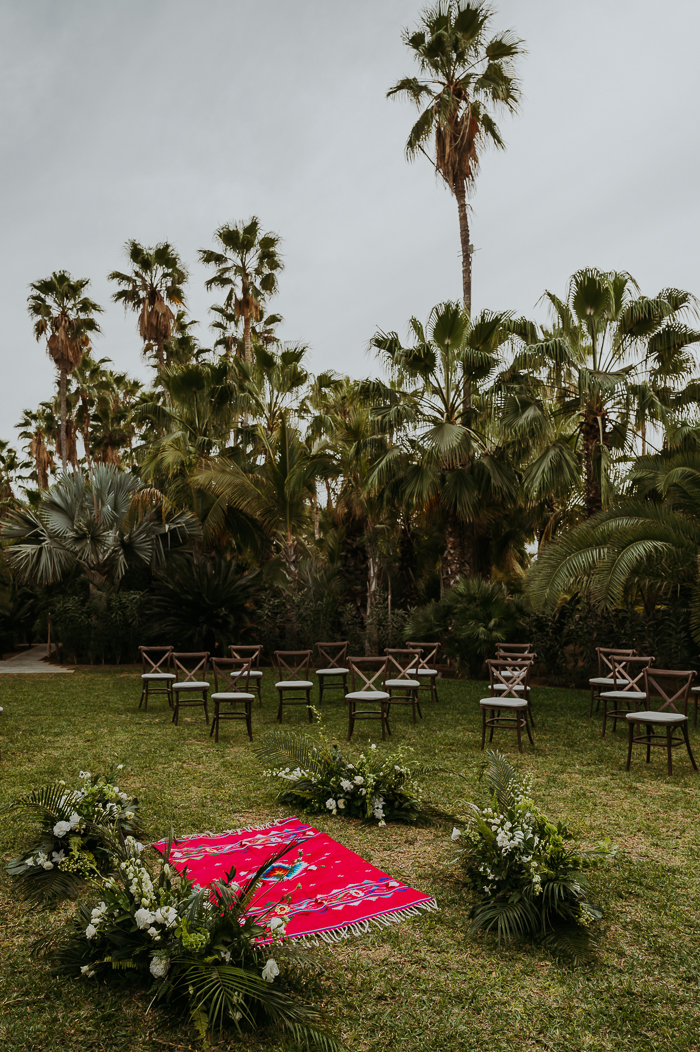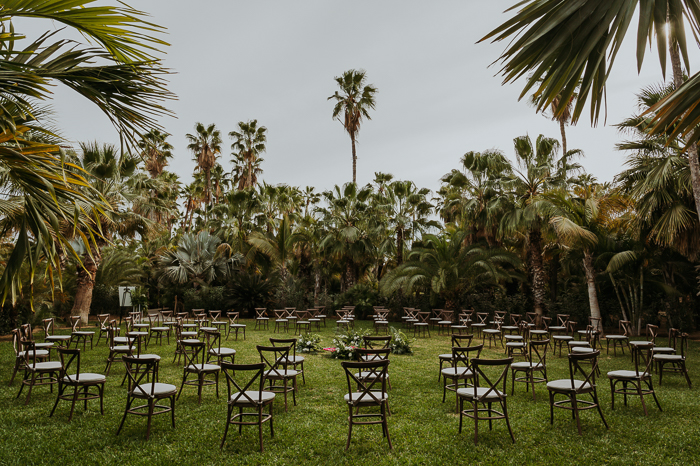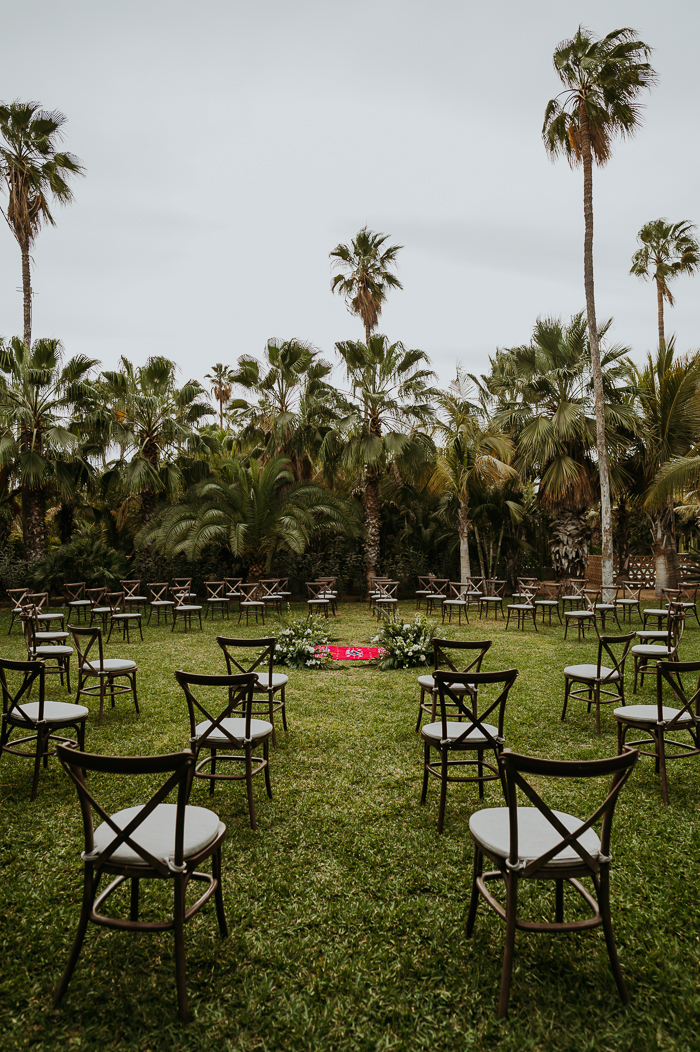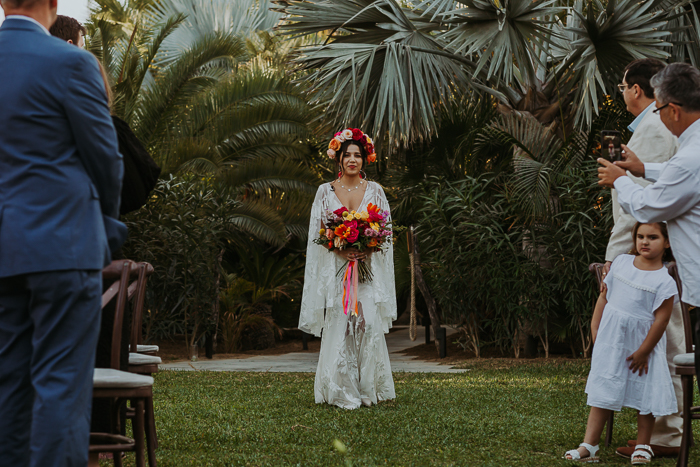 A Wedding Ceremony That Celebrated Love, Equality, and Diversity
Our main goal was to create a ceremony that truly reflected who we are as individuals and as a couple. We wanted it to be genuine, filled with emotions, and a tribute to our loved ones who had traveled far and waited patiently to celebrate with us. Equality is a fundamental aspect of our relationship, so we wanted to ensure that we each had moments to shine and express ourselves through our fashion, colors, and music choices. We decided not to have a traditional wedding party or officiant. Pete walked down the aisle with his parents to the music of his favorite composer, Aaron Copland. I walked down the aisle after my parents, symbolizing their support, and chose to independently give myself away as a gesture of equality and love.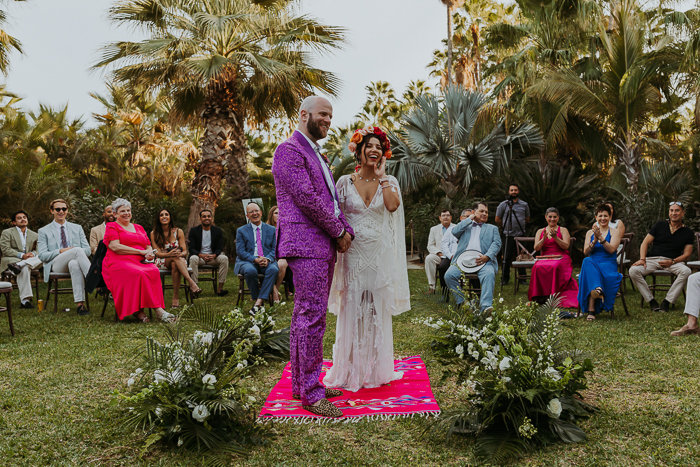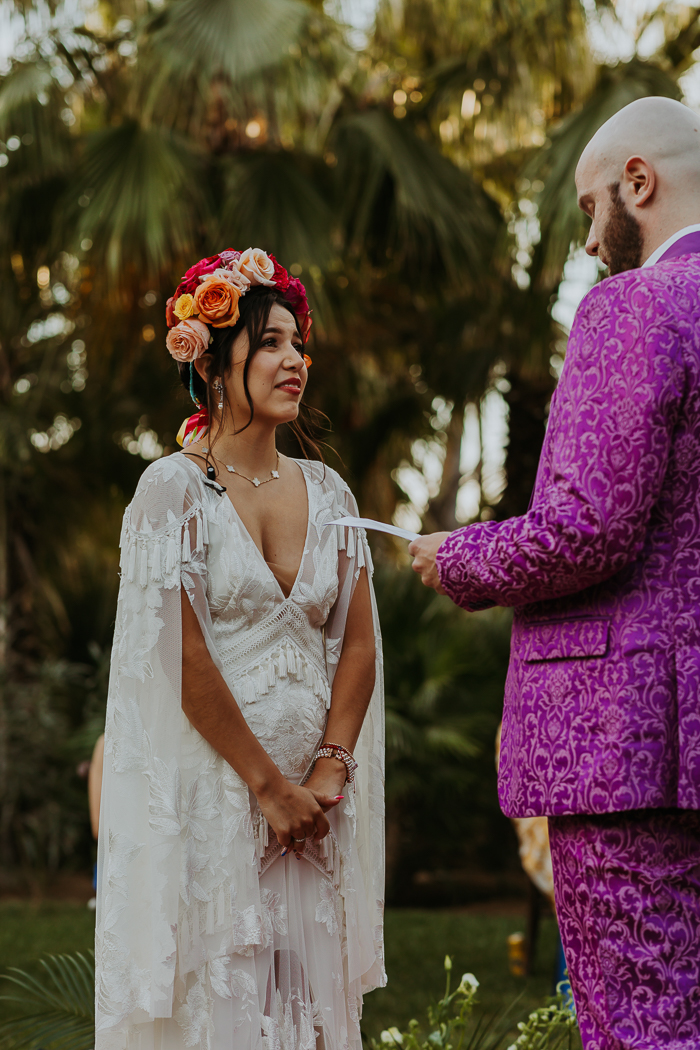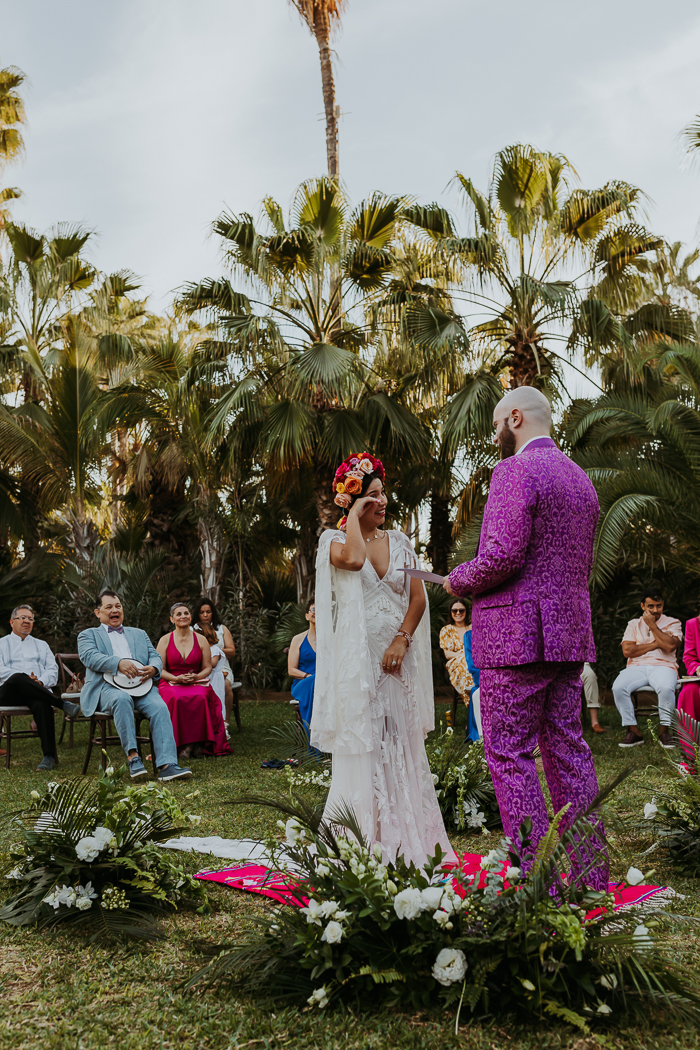 Unique Circular Seating and Ending the Ceremony With Well Wishes From Loved Ones
We decided to break away from tradition and create a unique ceremony design. We wanted to be surrounded by love, both literally and symbolically. The circular seating arrangement gave everyone an equal and intimate view of the ceremony. It represented the infinite love we share as a couple, like the rings we exchanged. We didn't follow the typical religious wedding structure, where a third party officiated the marriage. Instead, we saw ourselves as the central focus of the ceremony, with each guest playing a significant role in shaping our relationship. As a surprise, Karla's sister closed the ceremony by inviting everyone to share a wish for our marriage, emphasizing the idea of an unending circle of love and support.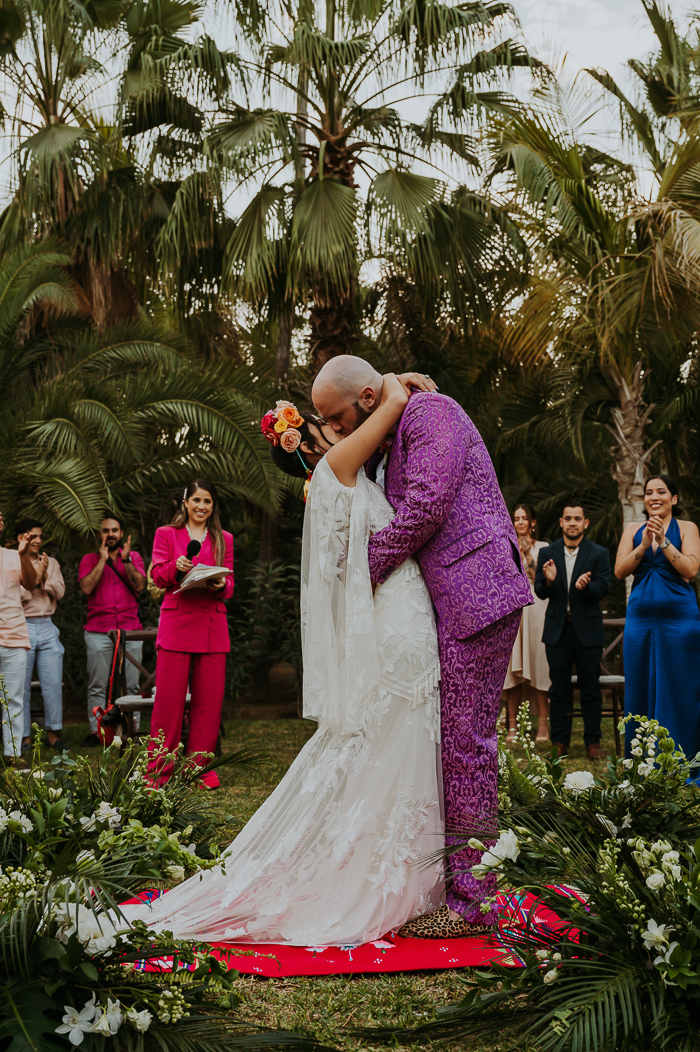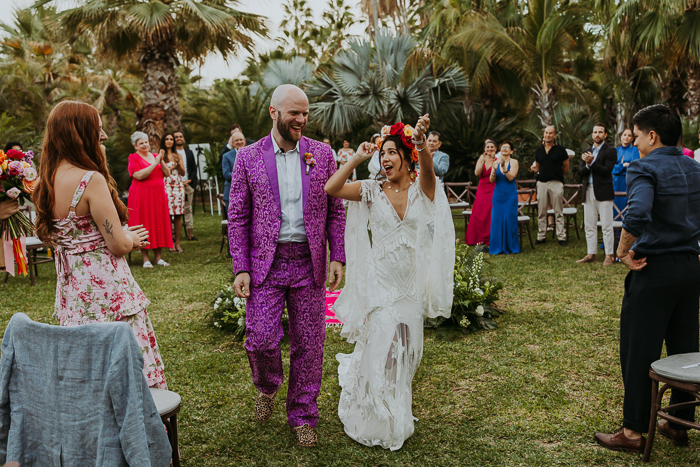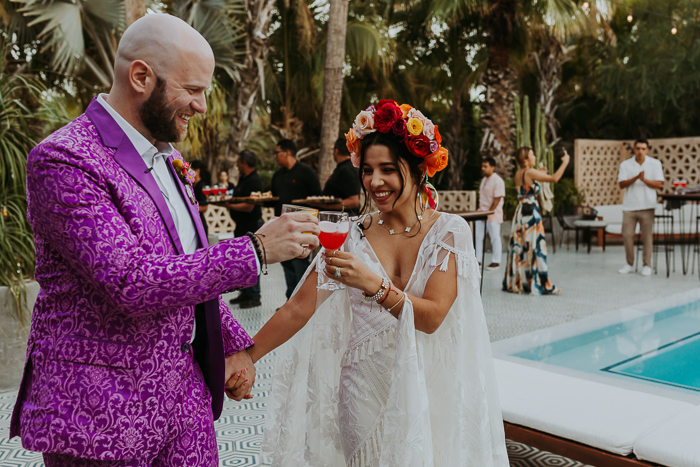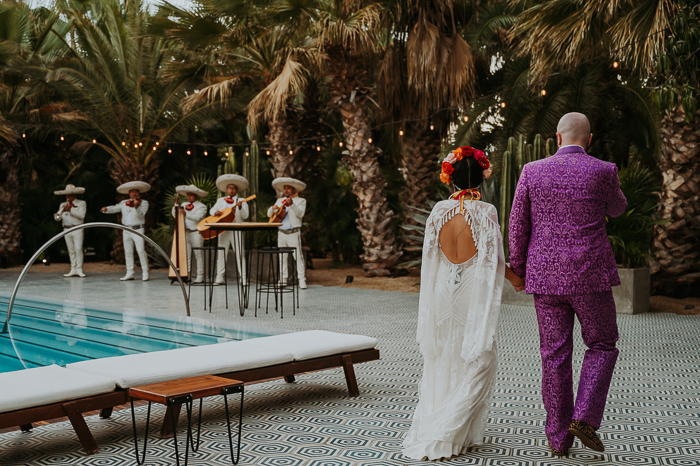 Meaningful Bilingual Readings Included in Their Ceremony
After Pete entered, his father–a pastor at a small church in Indiana–shared a short message. Then, my mother–the spiritual guide for the De La Garza family–addressed everyone in Spanish. During the ceremony, instead of reading Bible verses, our closest family and friends took turns reading some of our favorite poems in both English and Spanish. These poems represented the core of our relationship. We deliberately wanted to include both languages, as I'm from Guadalajara, and we wanted to ensure equal representation. Poetry is a significant part of our relationship, functioning as our scripture. Each poem we chose represents a foundational aspect of our relationship, such as embracing imperfections, loving each other completely, and deserving a love that accepts us as we are. We also paid tribute to our writing heroes, with Pete nodding to Winston Churchill and Karla to Frida Kahlo.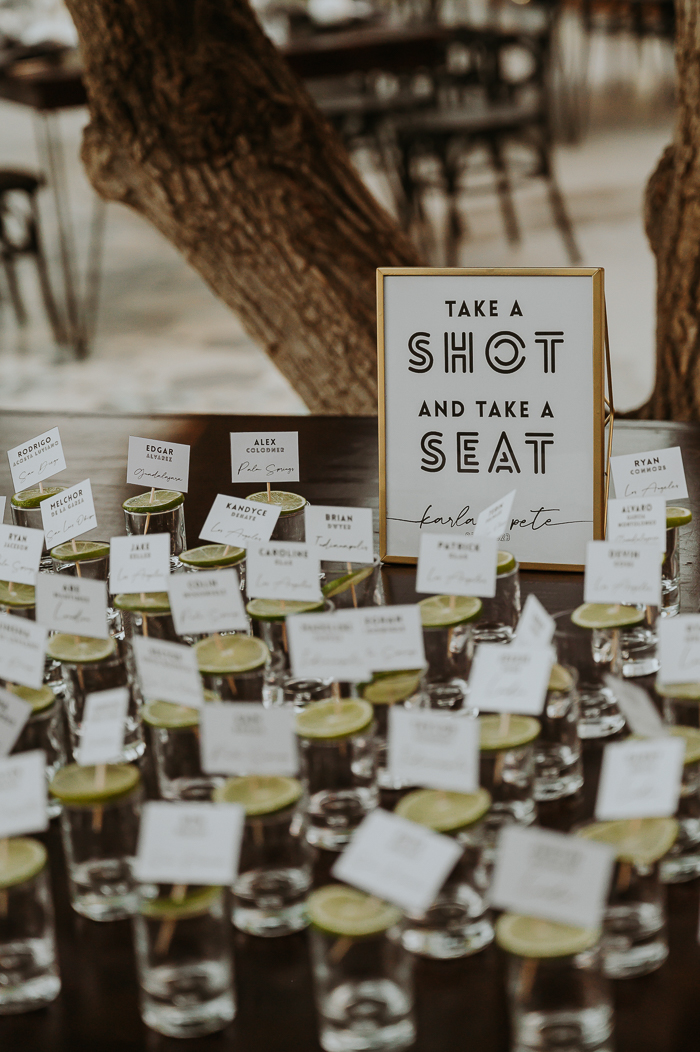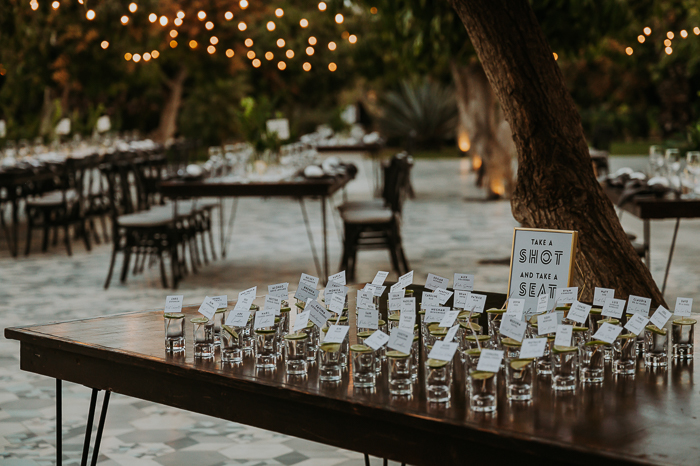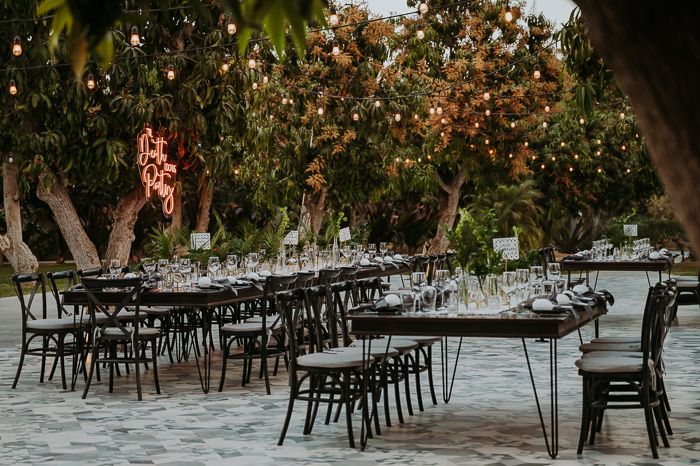 Heartfelt Toasts: Honoring Special Family Bonds During Their Colorful Acre Baja Wedding Reception
We wanted the reception to be a joyful celebration filled with excitement and happiness. Our love for vibrant colors and simplicity inspired the decor. We added greenery to complement the beautiful mango trees, and instead of numbers, we named the tables after cities that have been meaningful to us. To create a warm and inclusive atmosphere, we opted for a family-style meal, emphasizing the importance of family and considering our friends as extended family. During dinner, three special family members—my dad, Pete's mom, and my brother— gave heartfelt toasts, as they share a close bond with both of us and have been a part of our lives.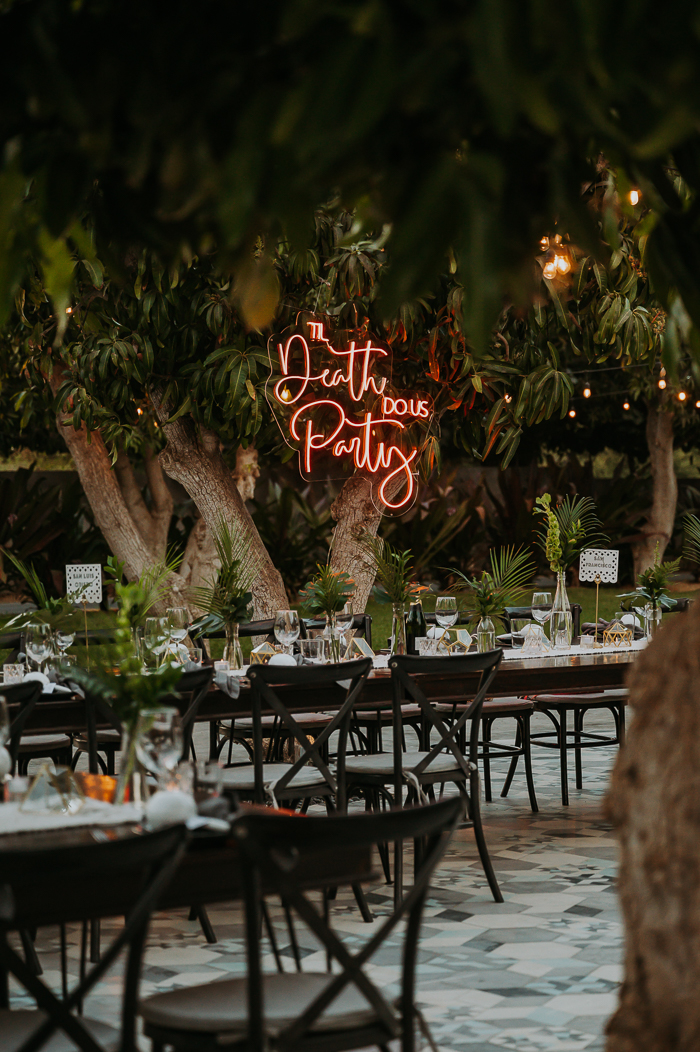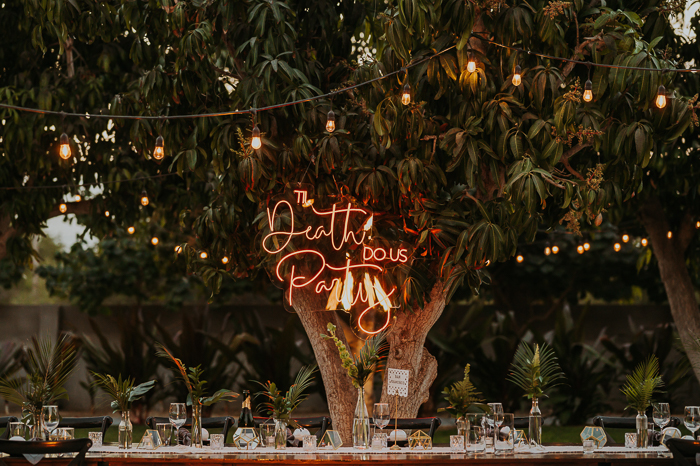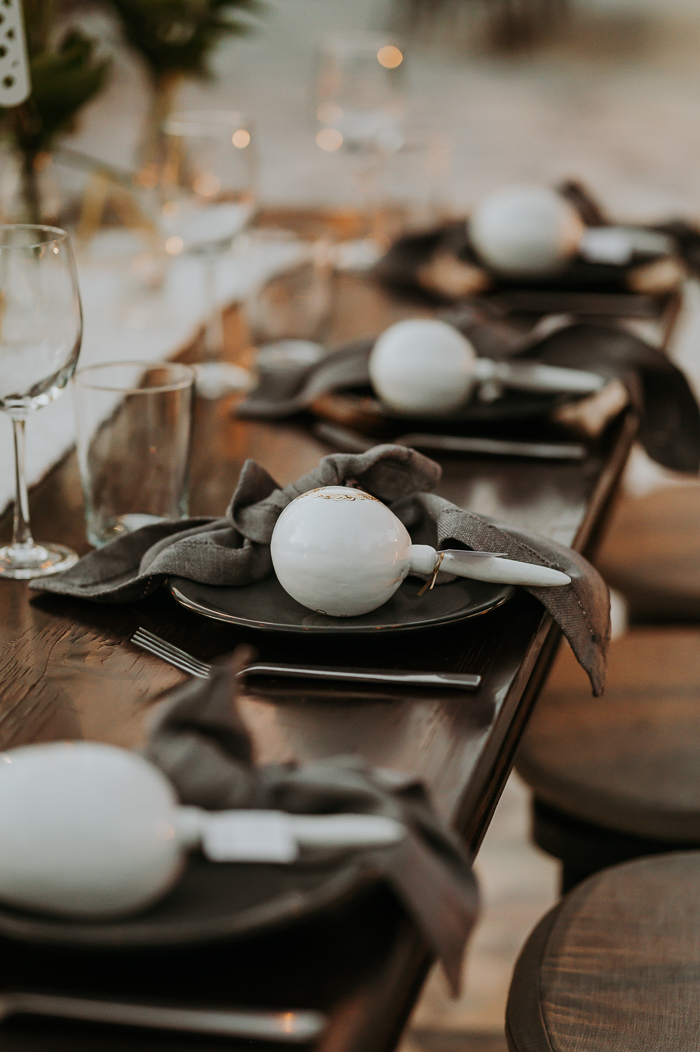 Bringing A Piece Of Home To Their Colorful Acre Baja Wedding Ceremony
To bring a piece of home with us, we used a rug we bought in Sayulita in January 2020, originally intending to use it on our initial wedding date. The rug had been hanging in our kitchen, waiting for its moment. Having it as a physical and symbolic representation during the ceremony served two purposes: (1) It felt comforting and familiar to stand on something we saw every day, making us feel more at home, and (2) after the wedding, the rug will hang on our walls wherever we live, serving as a tangible reminder of that special day and the vows we made.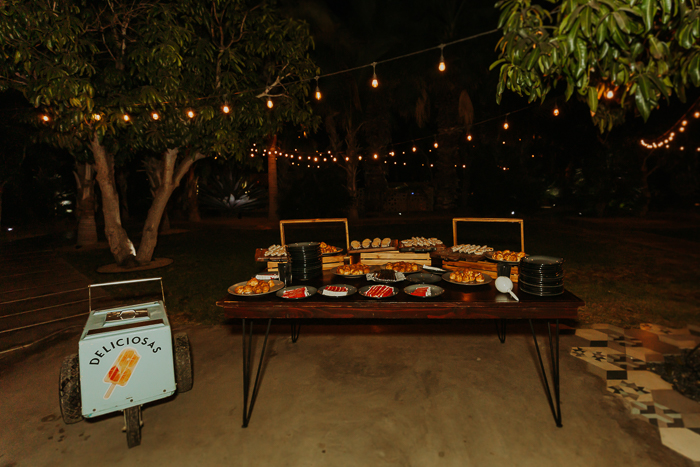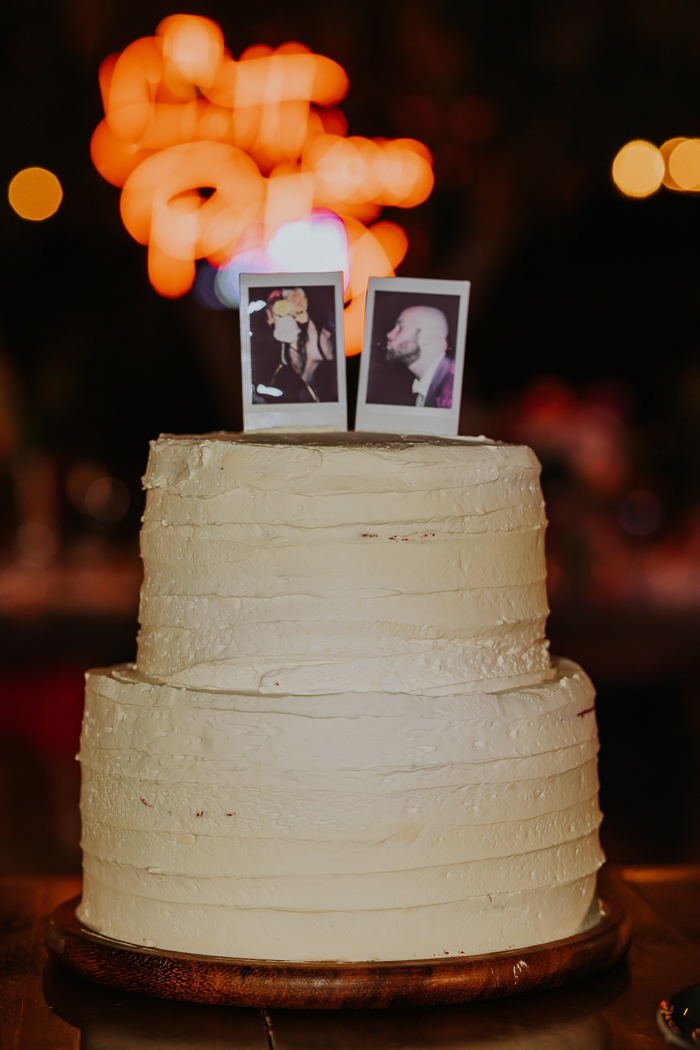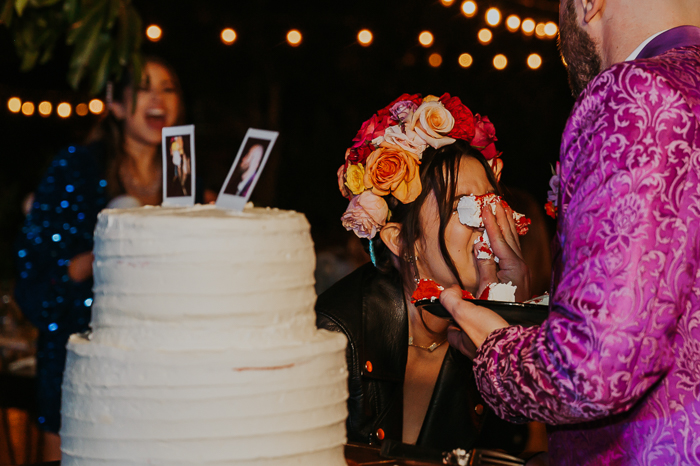 Their Colorful Acre Baja Wedding Was A Tequila And Music-Filled Fiesta
I'm from Jalisco, the Mexican state known for its contribution of Tequila to the world. As you can imagine, there was an abundance of tequila throughout the night. Our talented DJ deeply understood our diverse music tastes. He flawlessly mixed pop ballads, EDM, emo rock, popular hits, and reggaetón, and even added a touch of Luis Miguel. The dance floor was never empty as we both have a passion for dancing, and we wanted to ensure everyone enjoyed themselves to the fullest. The party started with Lizzo's empowering anthem, "About Damn Time," setting the tone for an unforgettable celebration.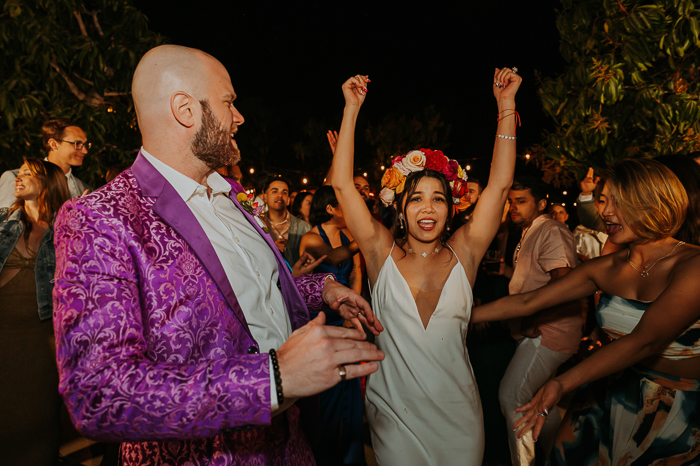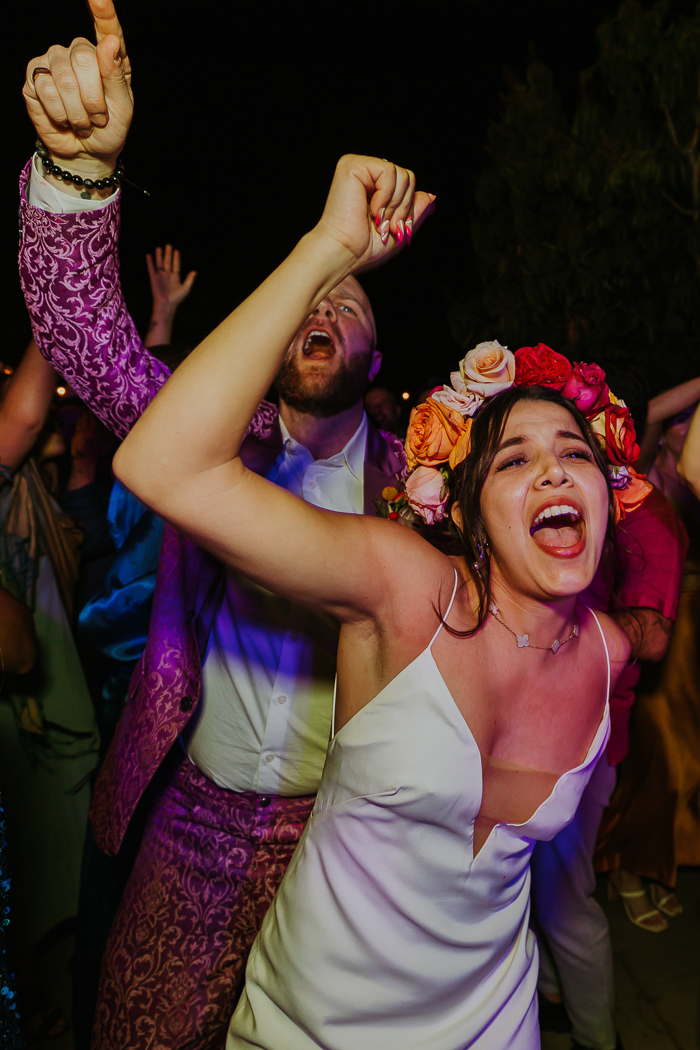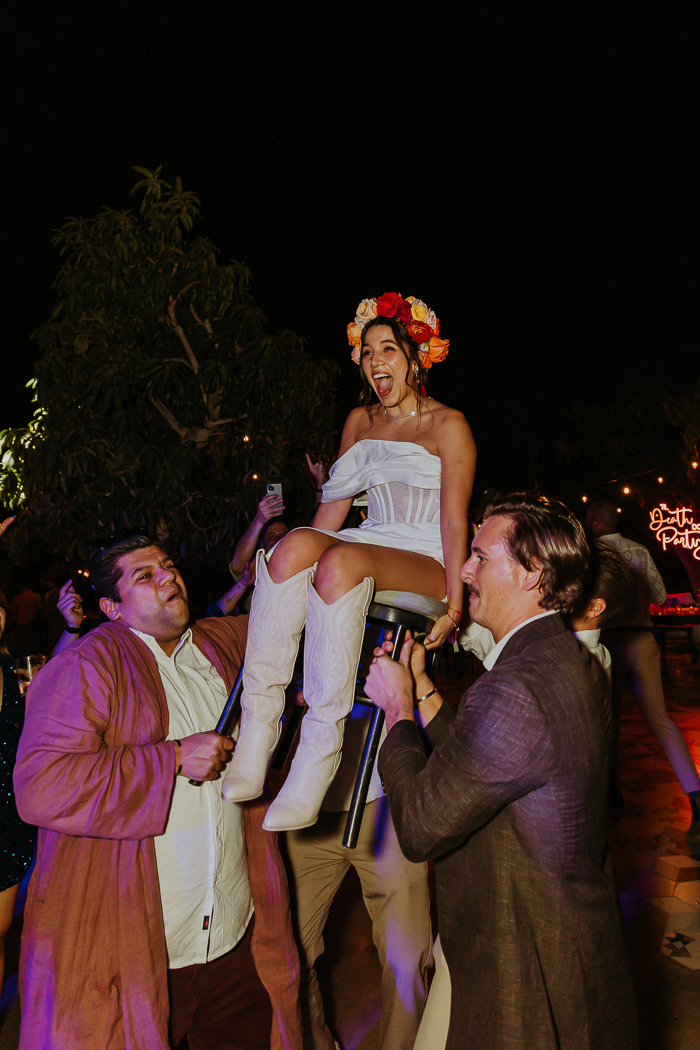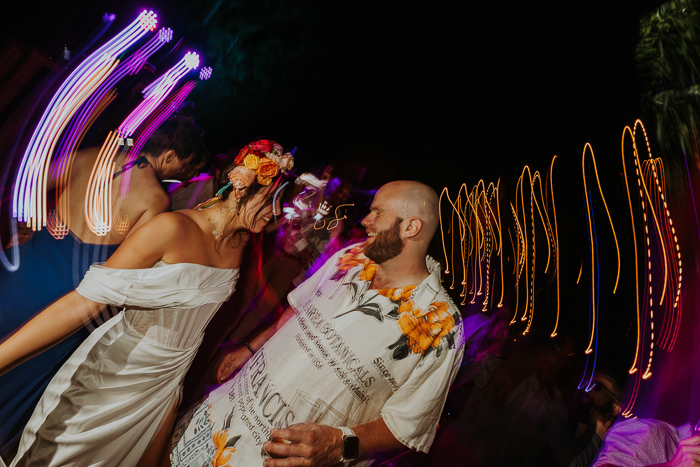 Congratulations to Karla and Pete on their colorful Acre Baja wedding. Big thanks to Junebug member Daniela Ortiz for capturing their special day. Check out Daniela's profile in our directory of the world's best wedding photographers for more inspiring weddings.
Planning a personalized wedding with loved ones can be exciting and fulfilling. It's a chance to blend your unique love story with a dream celebration with your closest family and friends. With careful planning and a reliable team of vendors, your special day will surely be a dream come true.