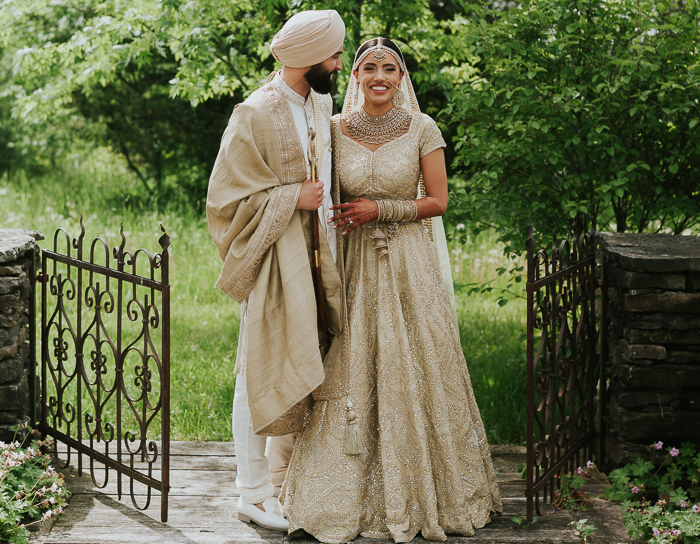 When Kiran and Kevin planned their wedding in the middle of the pandemic, the safety and comfort of their loved ones were a top priority. This is what led to their celebration in the countryside. And their pastel Indian wedding had it all—an outdoor setting with scenic countryside views, romantic florals in a soft color palette, and, of course, delicious Indian food! Even though they encountered a few hurdles along the way, with the help of their trusted vendor team, they pulled off their big day in a spectacular way.
Their outdoor ceremony set in the fields of Compass Rose Suites had countless beautiful details, starting with their attire. The pair looked stunning in complementing traditional cream-colored ornate ensembles. Meanwhile, their swoon-worthy decor featured a lily-lined aisle leading to the flower-filled mandap. They promised a lifetime of love surrounded by loved ones and the woods as their backdrop.
The pair changed into chic outfits for the evening festivities, with Kevin rocking a classic tux while Kiran was breathtaking in a bedazzled dress. It was apparent that they put a lot of thought into the details of their celebration as the dreamy vibe continued at their tented reception. You're not going to want to miss these gorgeous photos captured by Junebug members Joel & Justyna. So keep scrolling for inspiration you can use for your own big day.
The Couple:
Kiran and Kevin
The Wedding:
Compass Rose Suites, Prince Edward County, Ontario, Canada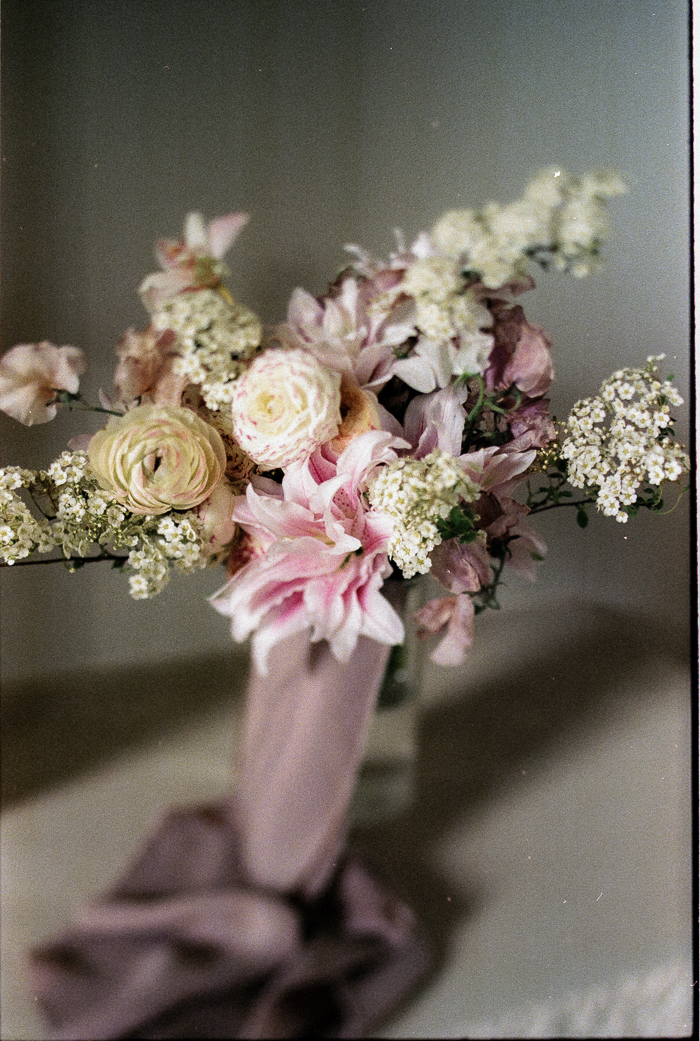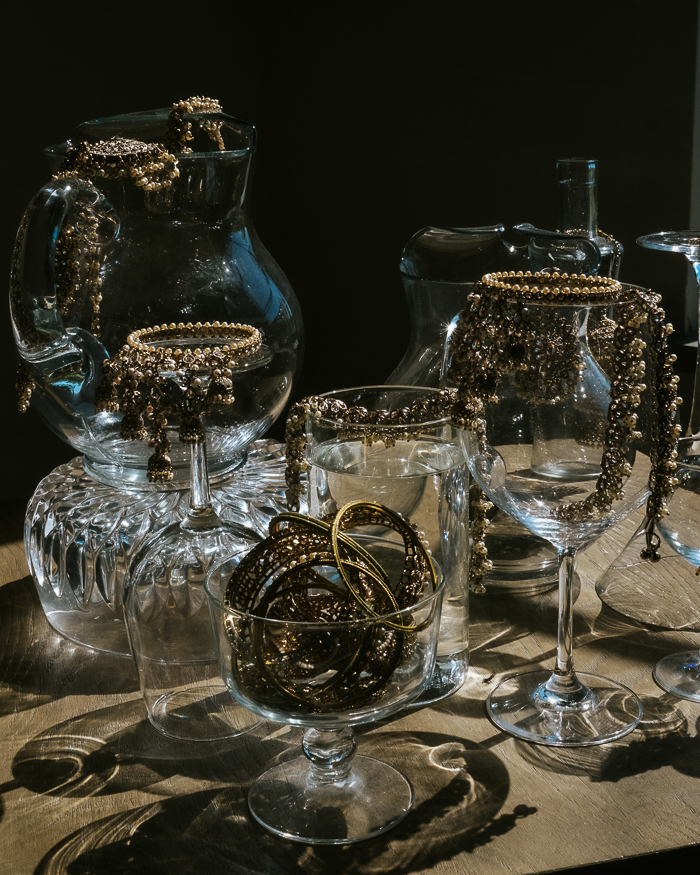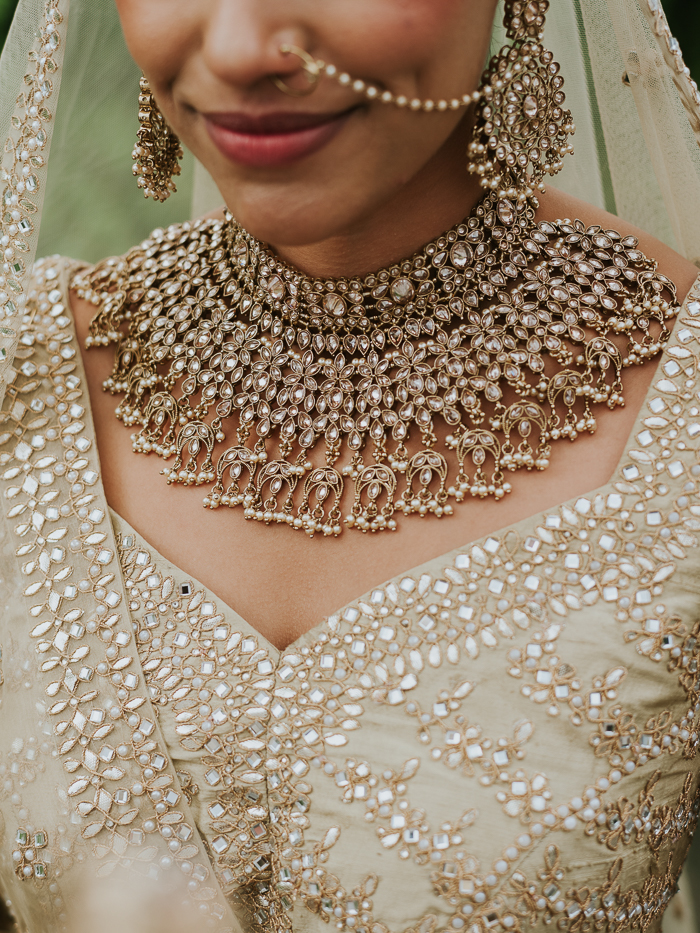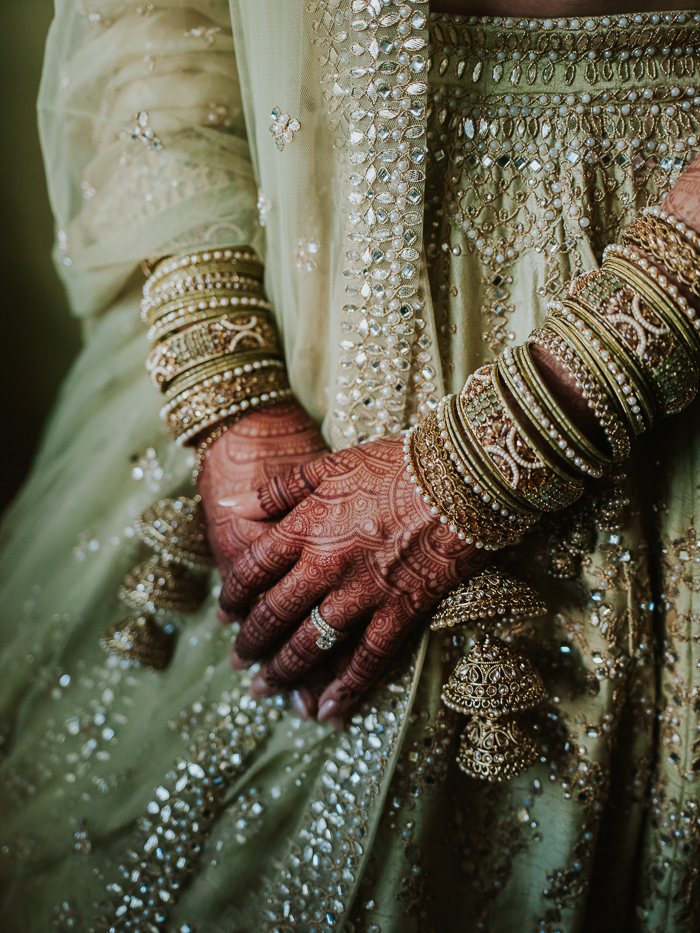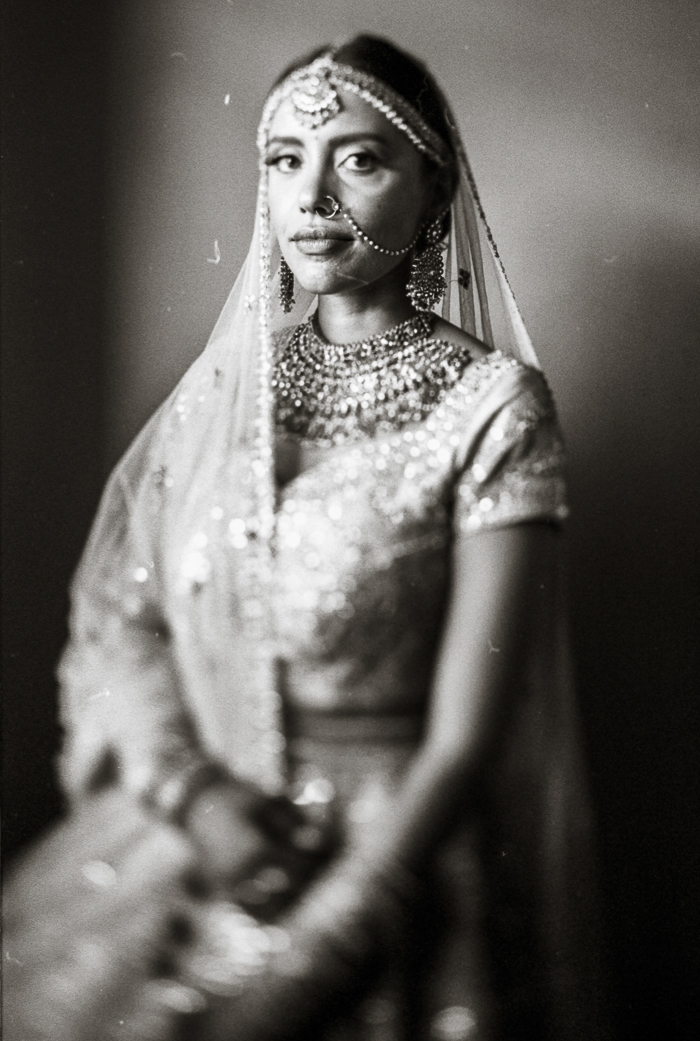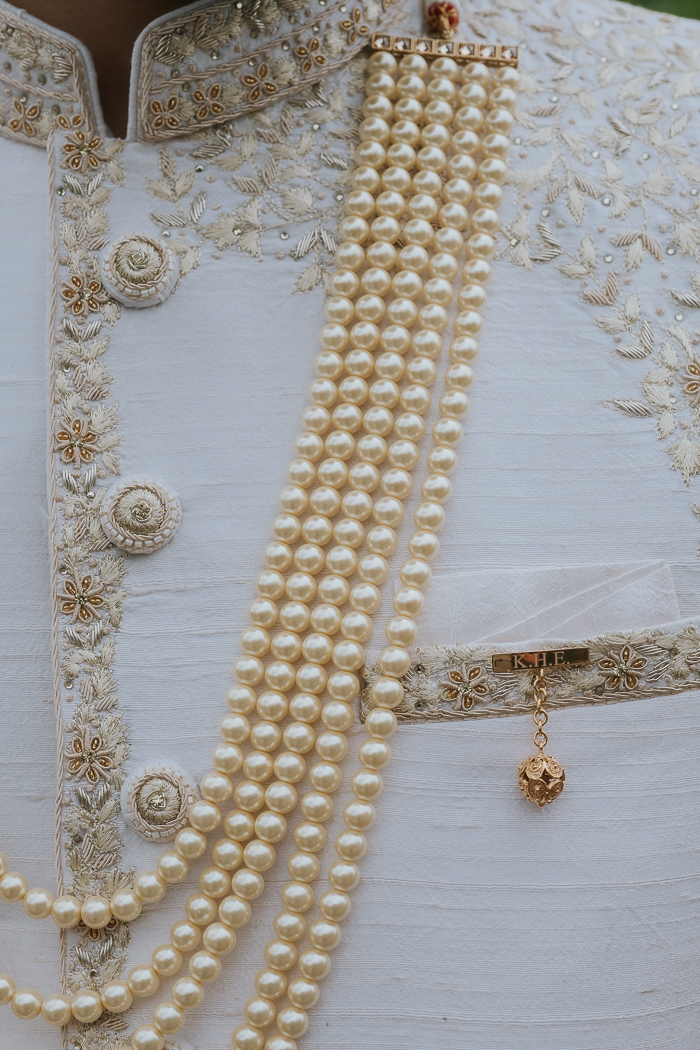 The Inspiration Behind Their Pastel Indian Wedding
We wanted to create a vibe that matched the natural feel of the venue, would go with the organic style of our photographers, and would be elegant but fun for when it came time to party. We didn't want the color of a traditional Indian wedding but also didn't want the traditional classic look of an all-white wedding, so we went for earthy tones for the morning Anand Karaj outfits for ourselves, our bridal party, and our families. Kevin brought home lilies for me one day, and I wanted to include them in the wedding florals as I hadn't seen them done before. Our florist took that inspiration and created a beautiful path that lined the aisle as if we walked through the meadow to the altar.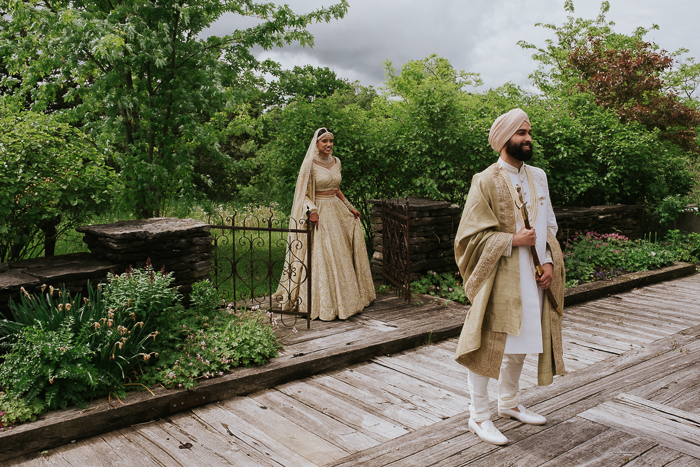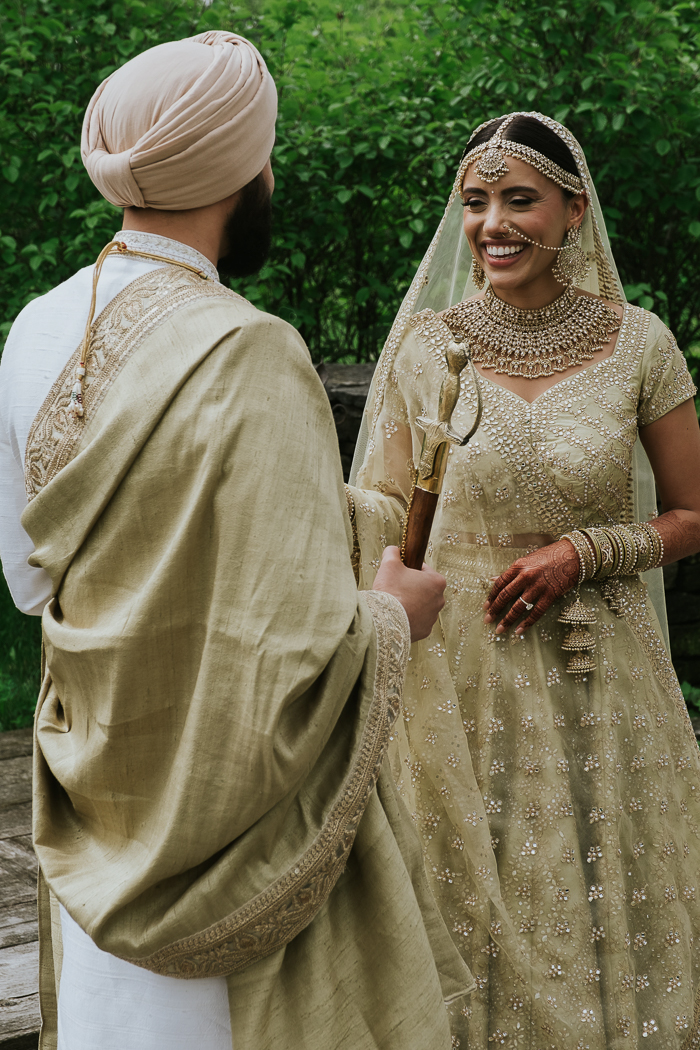 Recommended Reading: To first look or not to first look? That is the question. Check out this article to know whether you should consider doing a first look.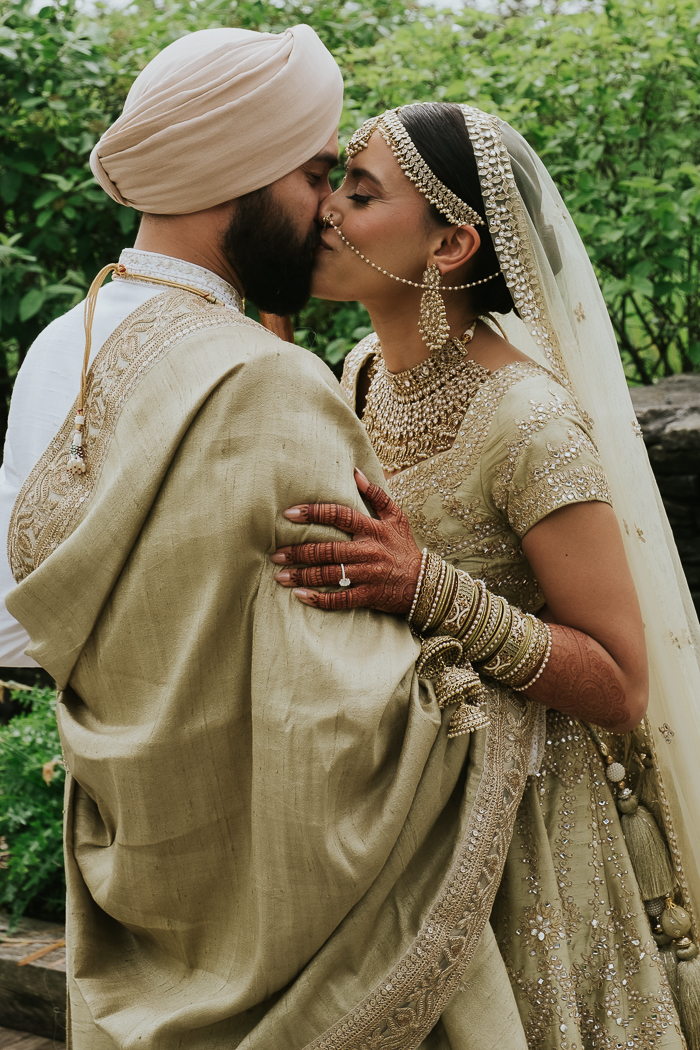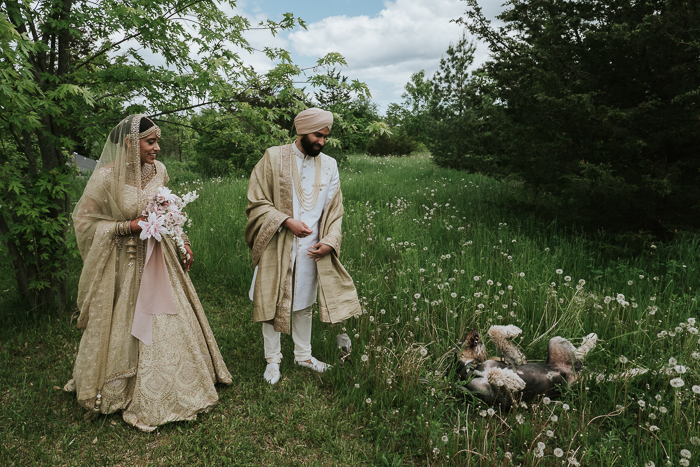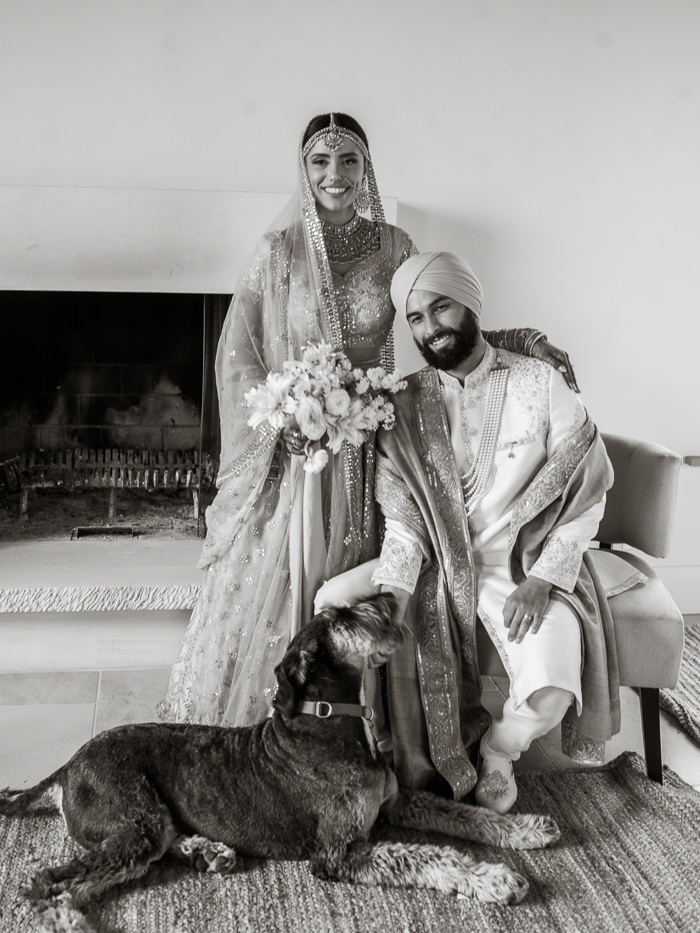 Why They Chose The Compass Rose Suites Venue For Their Pastel Indian Wedding
We were planning our wedding in the middle of the pandemic, so we wanted to ensure we could find an outdoor venue. We lived in France when we got engaged and considered having our wedding there. But, when we decided to have our wedding back in the Toronto area, we were delighted to find Compass Rose Suites. The venue matched the outdoor vibe of some of the venues we saw in France. They also let us bring our own caterer for Indian food, which was a critical component of our wedding planning.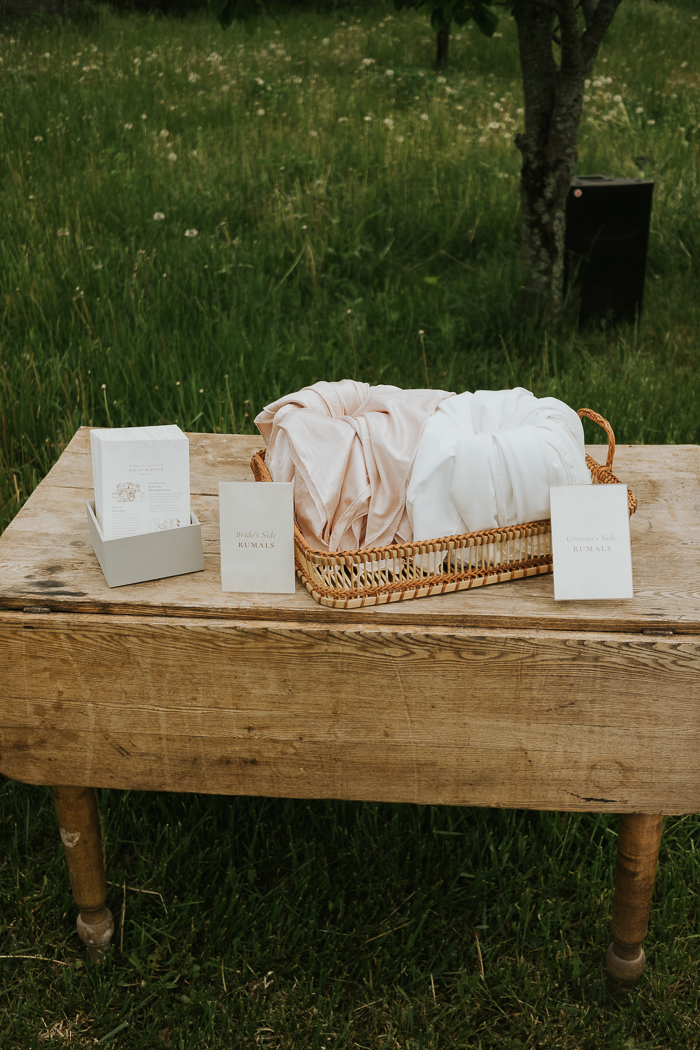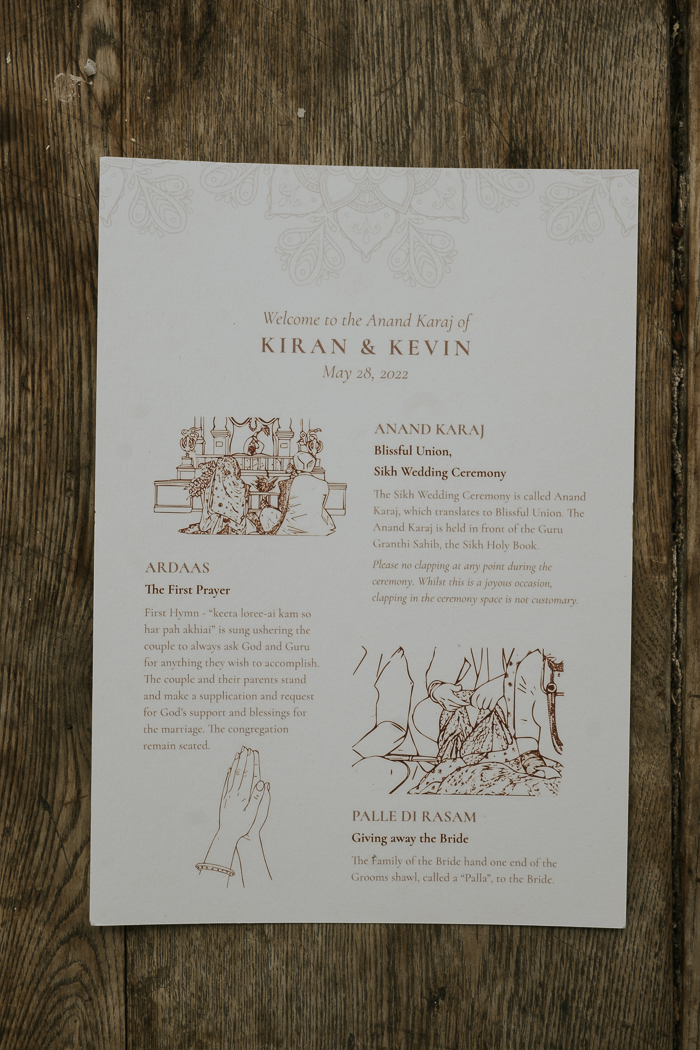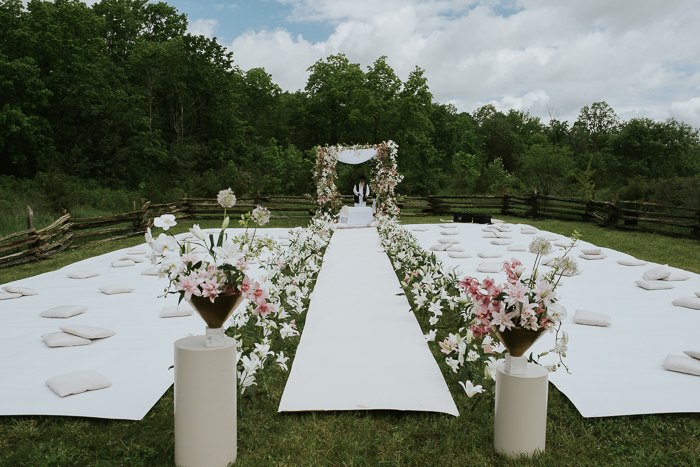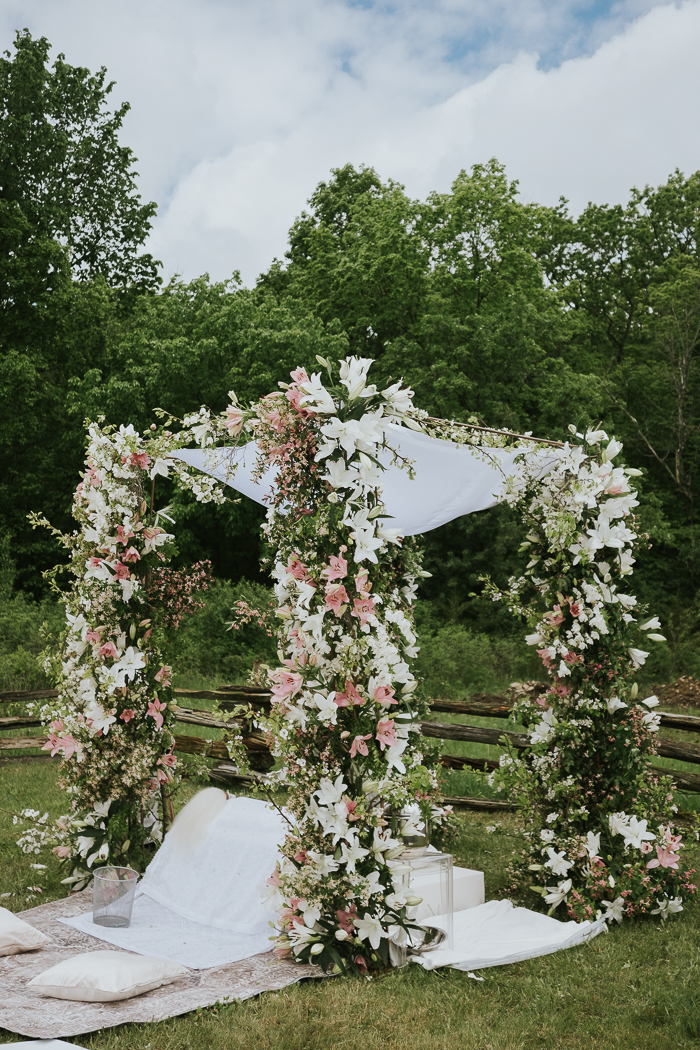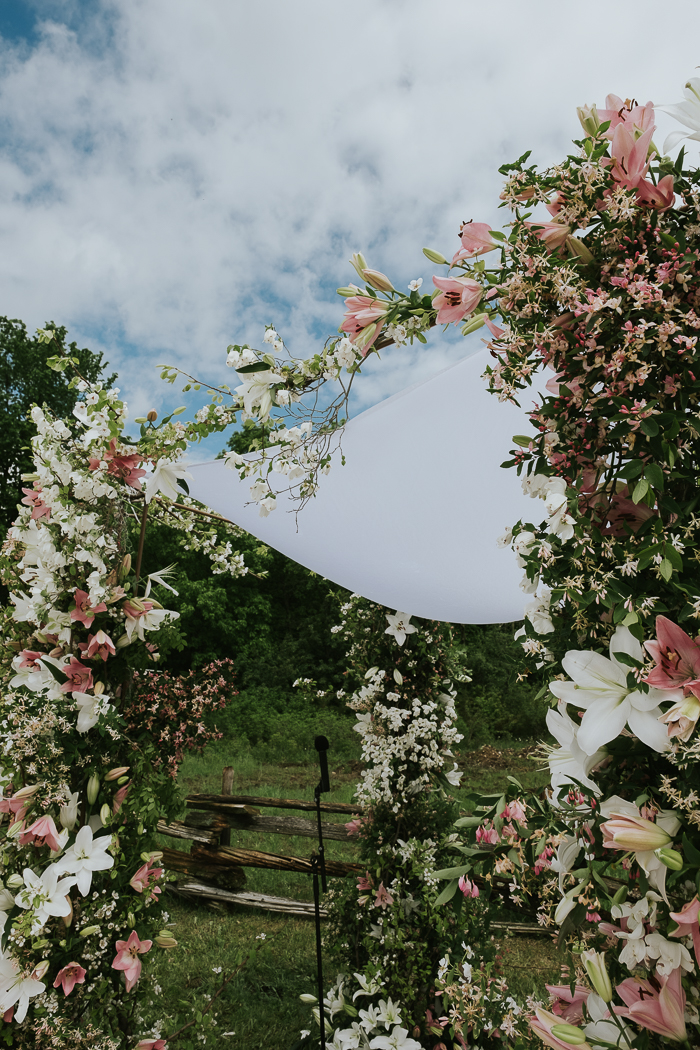 Creating A Wedding Timeline That Worked For Them
Our day was split into our morning ceremony–a modern version of a traditional Indian langar– and our evening dinner reception. We didn't get to interact with many of our guests after the ceremony because we had to take photos. Once we did our first look in the evening and spent some quiet moments together, we were finally able to interact with our guests as they arrived for the cocktail hour. It was overwhelming to feel all of their love as we celebrated.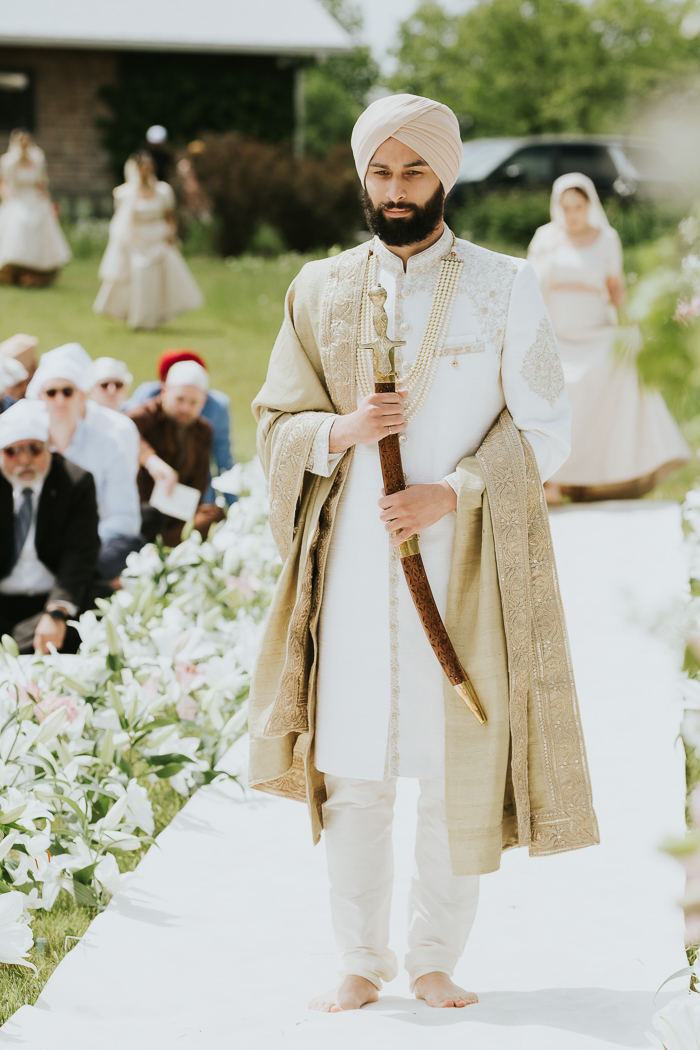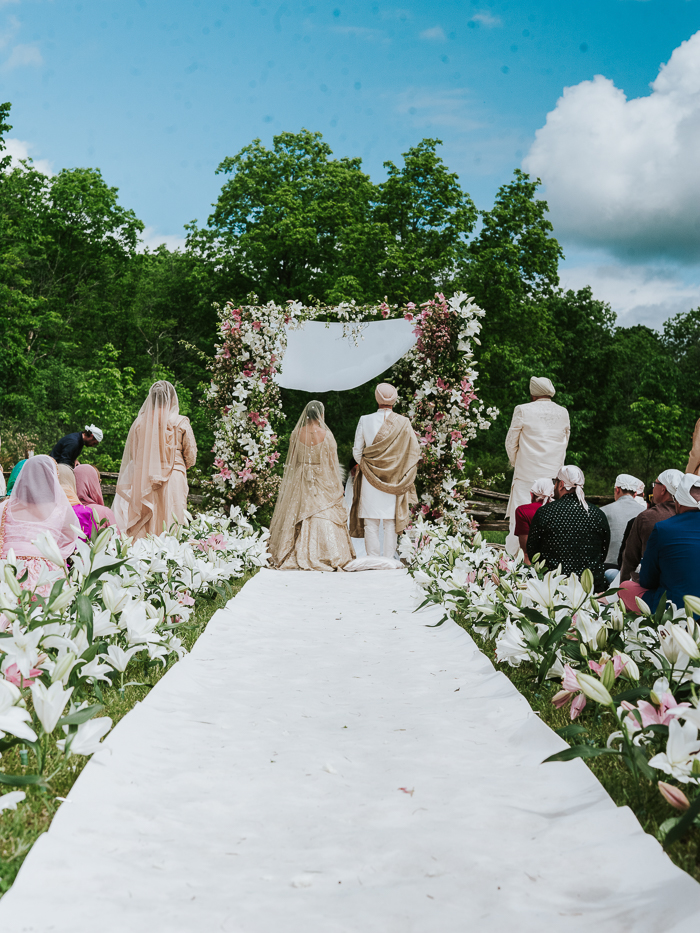 Recommended Reading: Creative Ceremony Backdrop Ideas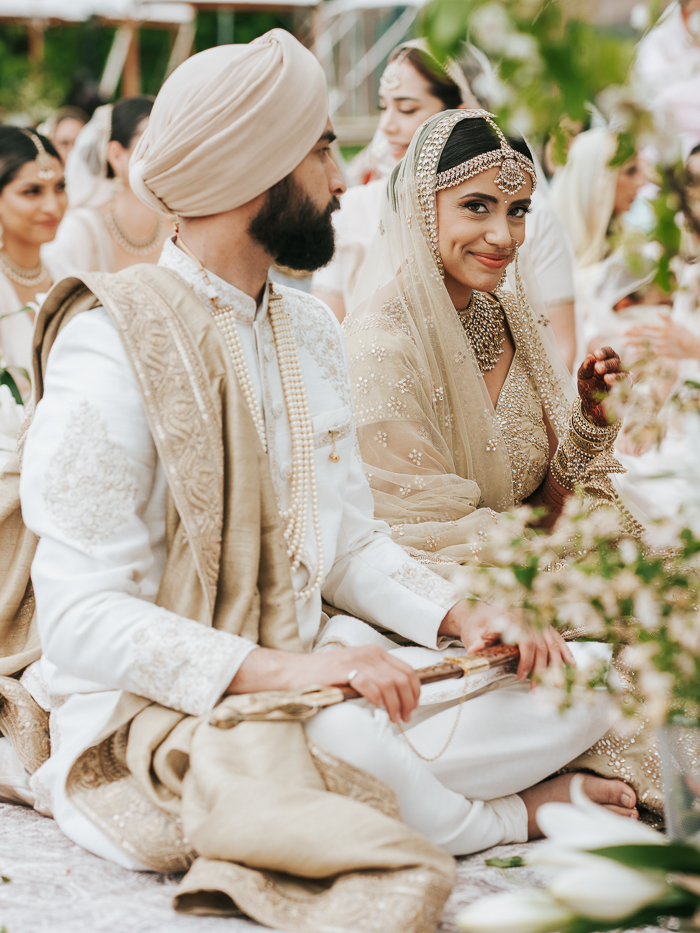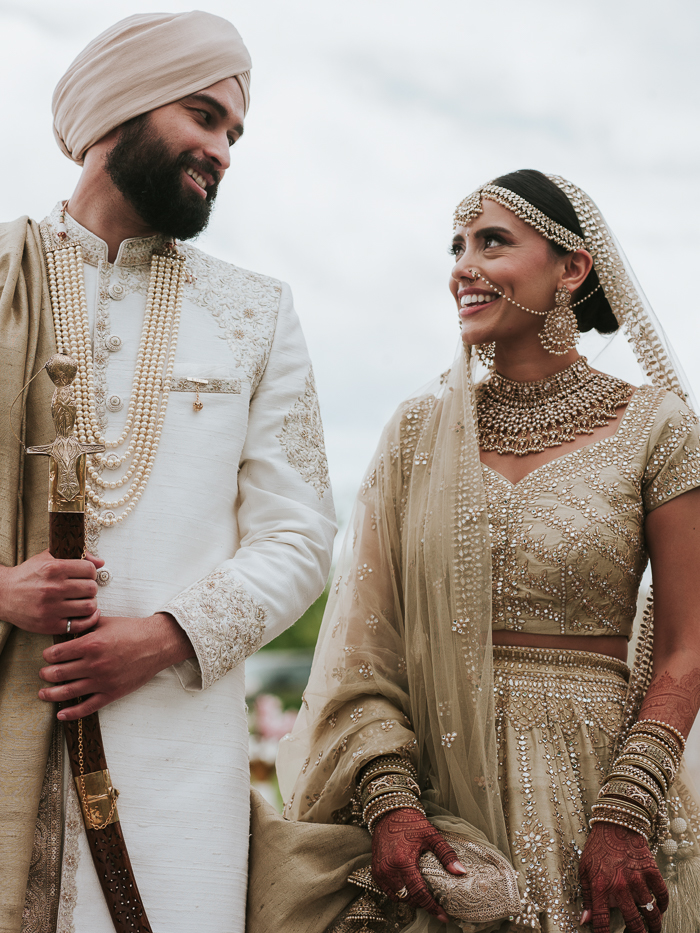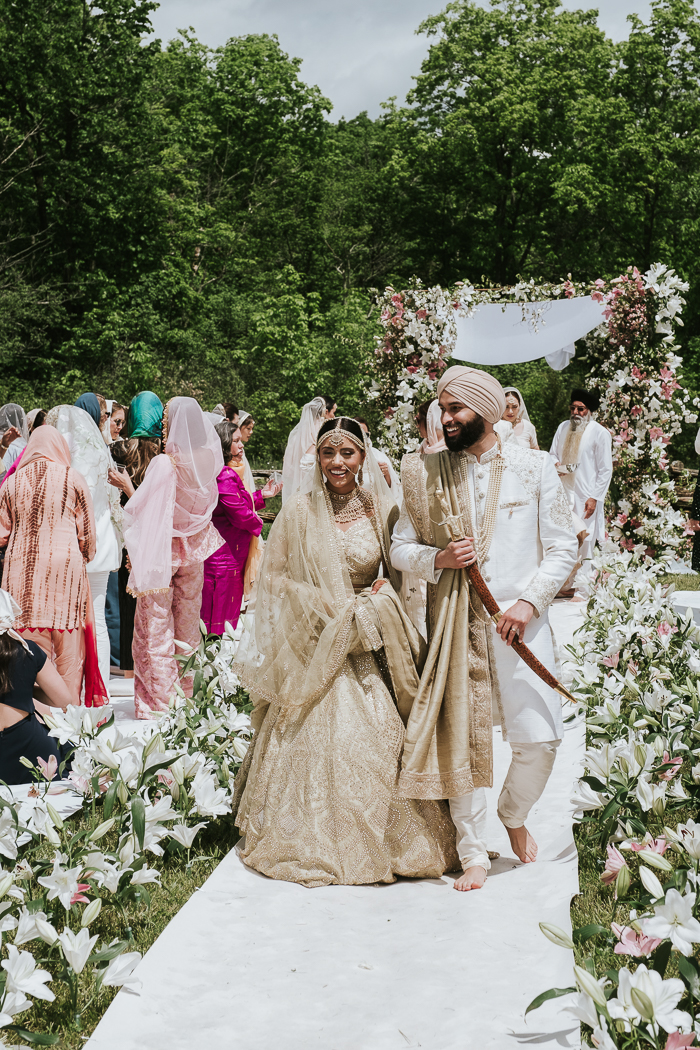 Finding A Trusted Planner Was Crucial To The Success Of Their Wedding
Find an experienced wedding planner whose style you like and who you can trust. We had an unfortunate experience where our first wedding planner backed out after they lost staff members and couldn't hold onto all of their clients. Luckily we found Lexington & Co., and Lexi worked so hard to ensure we had everything we needed for our day to be beautiful and for everything to run smoothly, covering us for every scenario. We would have been lost without her incredible style and experience.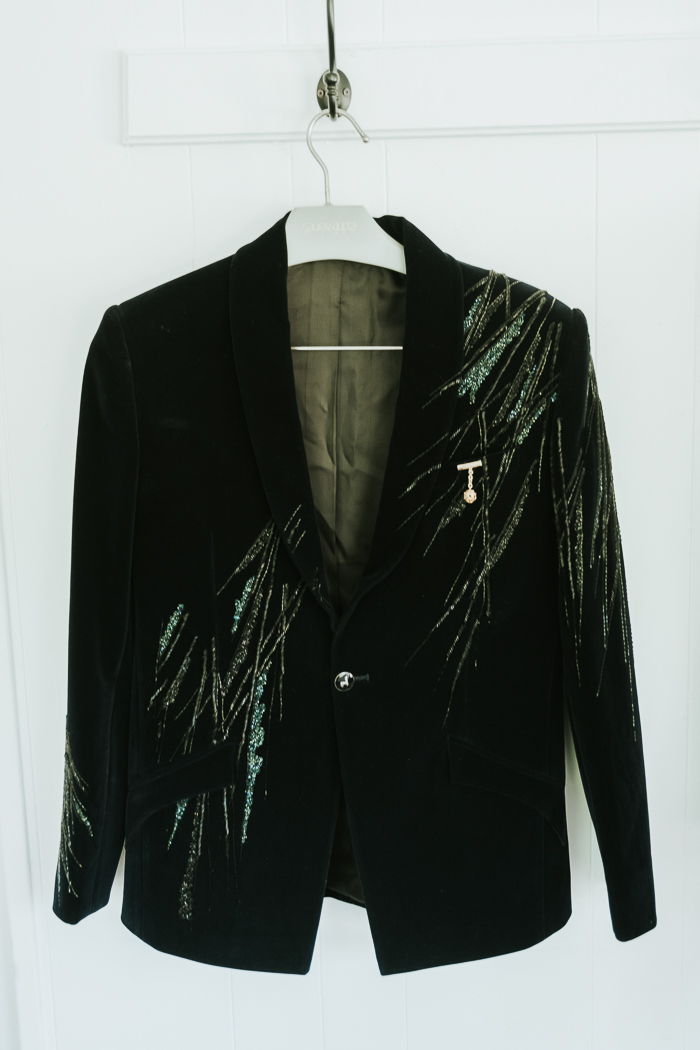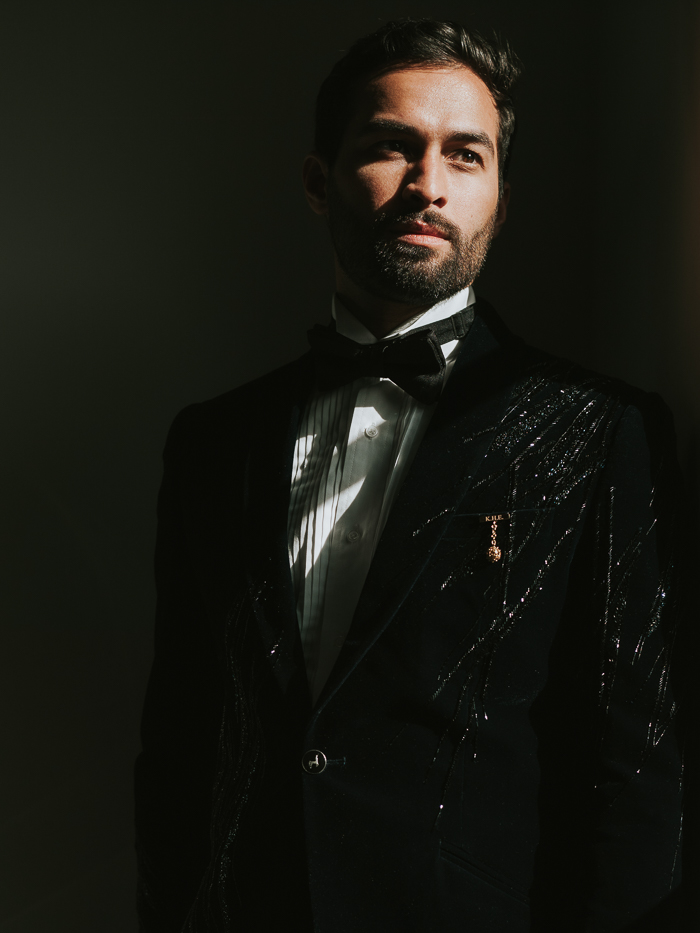 Recommended Reading: Unique Groom Style Ideas For Well-Dressed Guys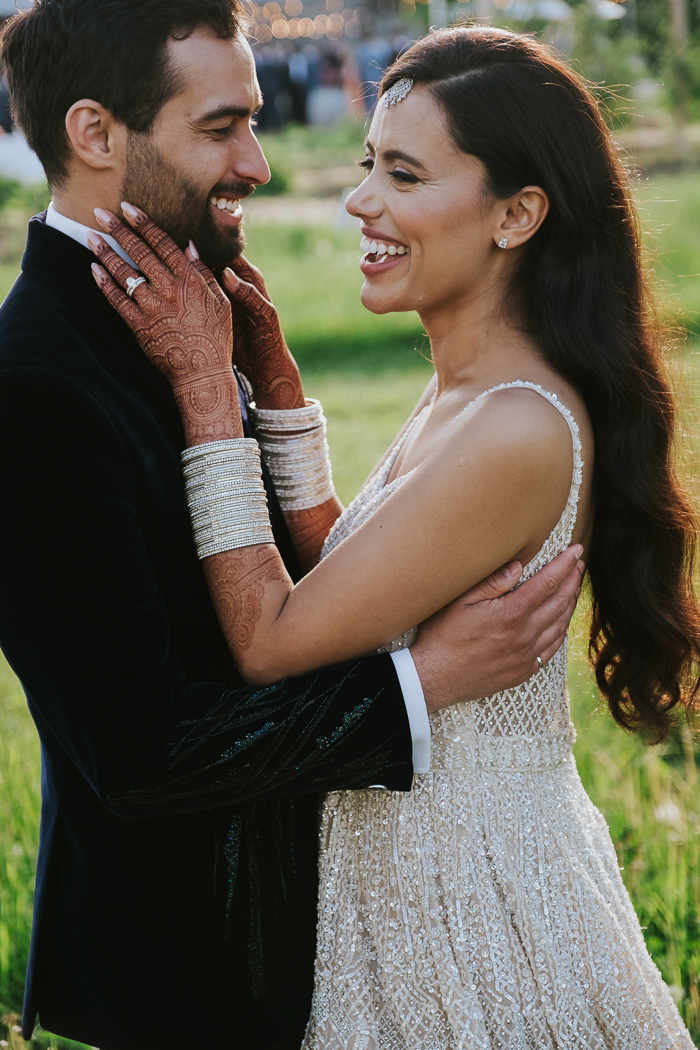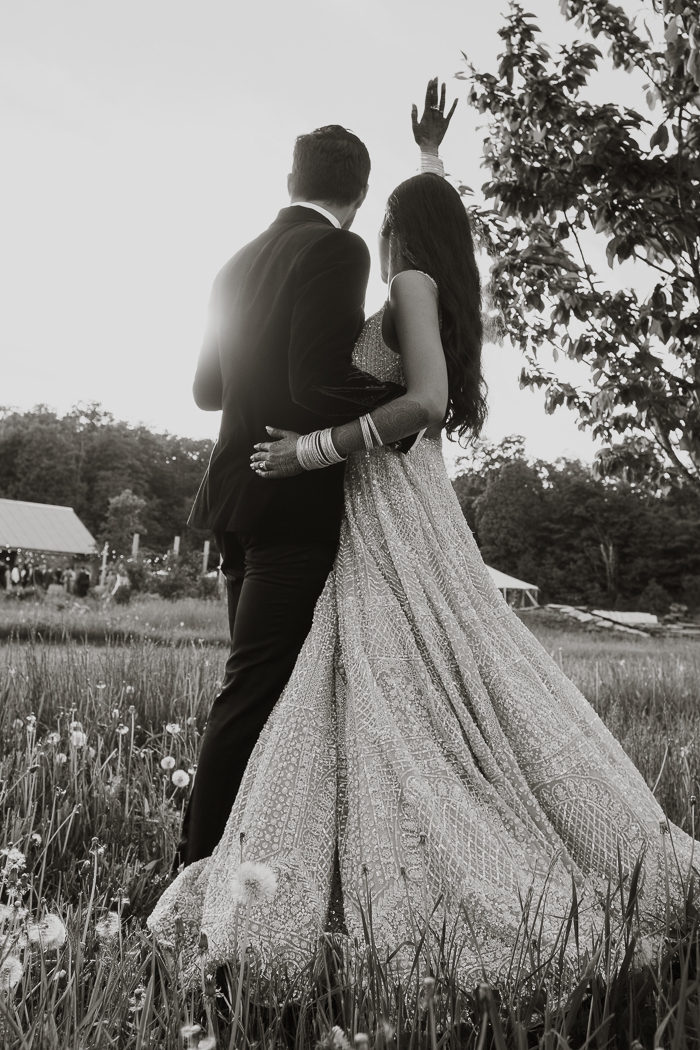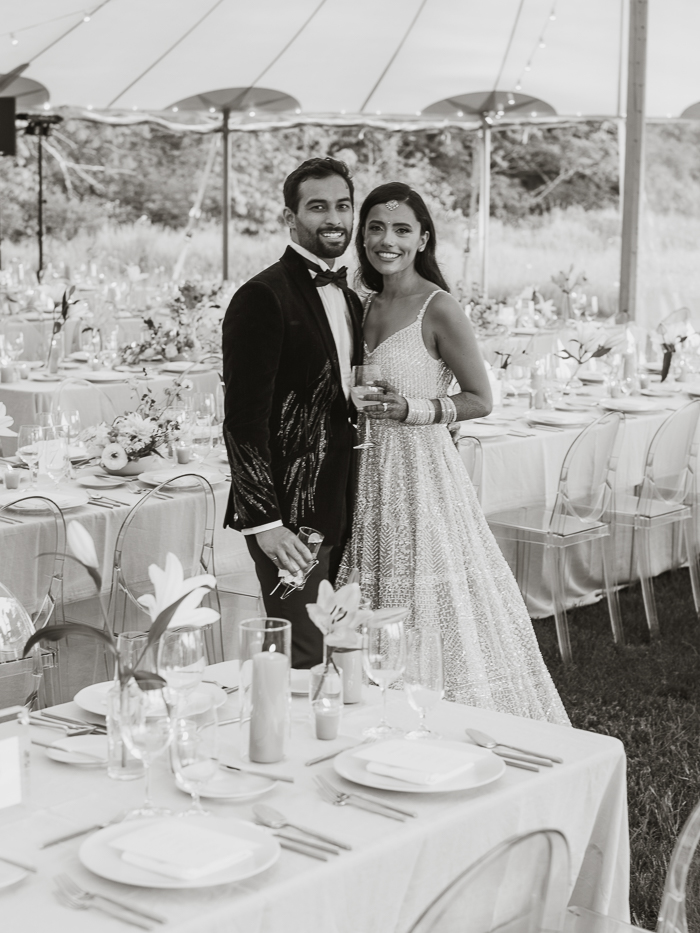 Finding A Caterer For Their Indian Fusion Wedding Menu Was The Top Priority
We're so glad we were able to find vendors for our lunch, dinner, and late-night snack that could provide delicious Indian fusion food, unlike what we've experienced in the past. Rick's Good Eats supplied the food for our langar (lunch after the morning ceremony). Pukka catered our incredible dinner, and our local bakery, The Donuterie, sent doughnuts up for our late-night snack. We were happy to share these favorites and local gems with our friends and family.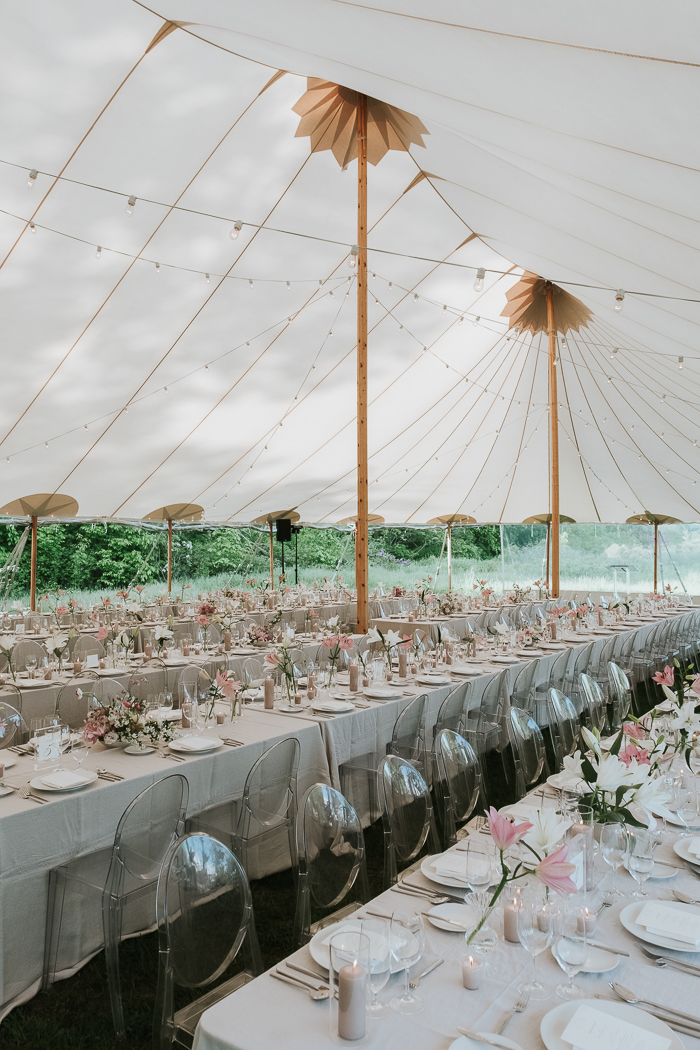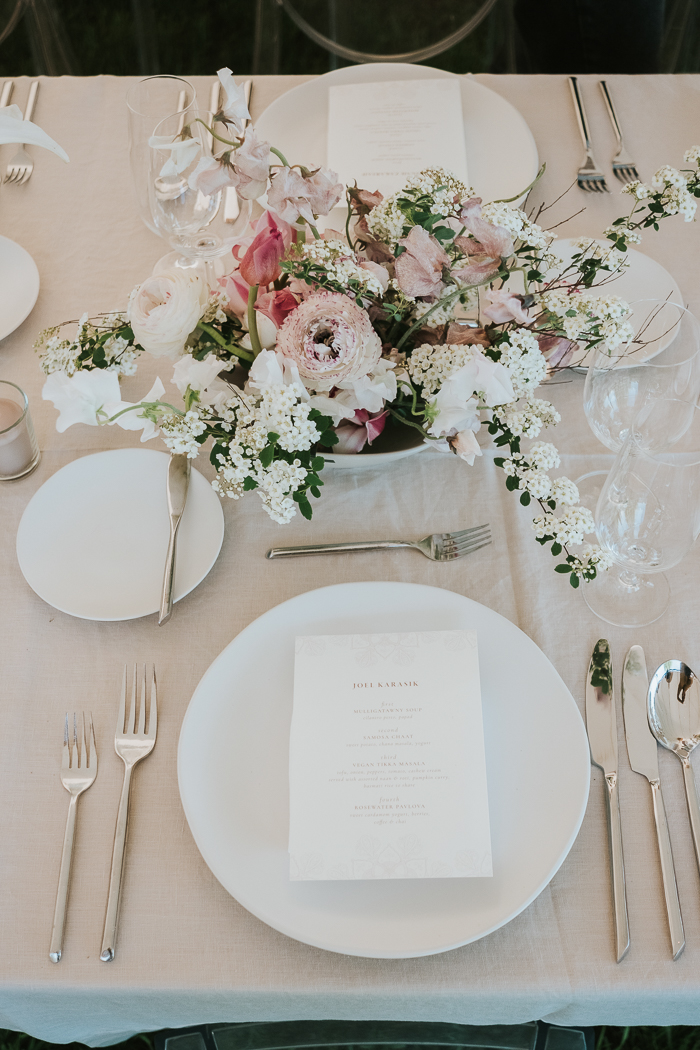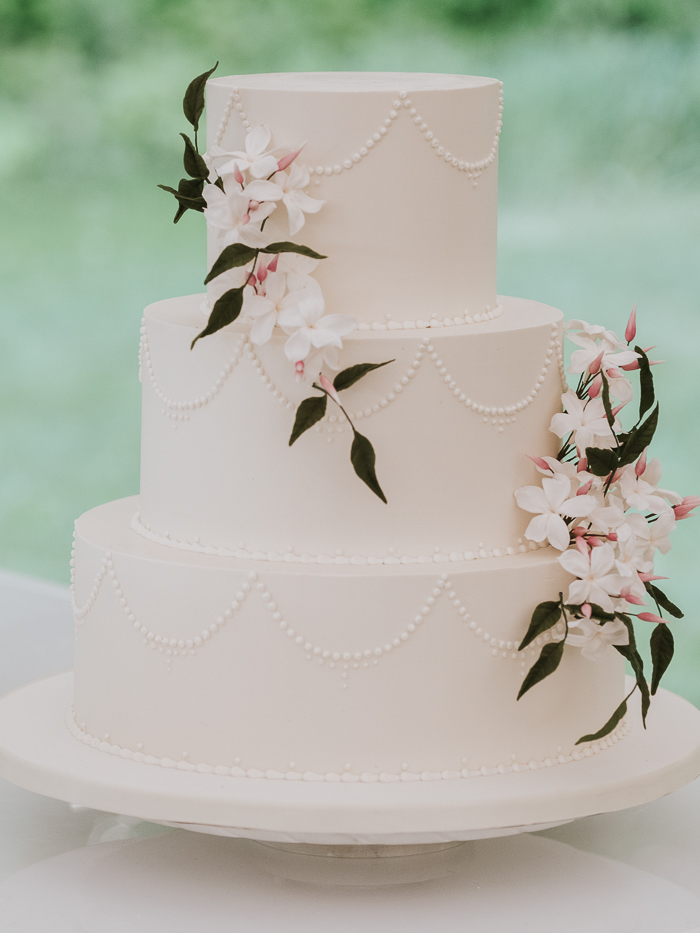 Recommended Reading: Thinking about what food you'd like to include on your wedding menu? We've got the perfect guide for everything you need to know about wedding catering.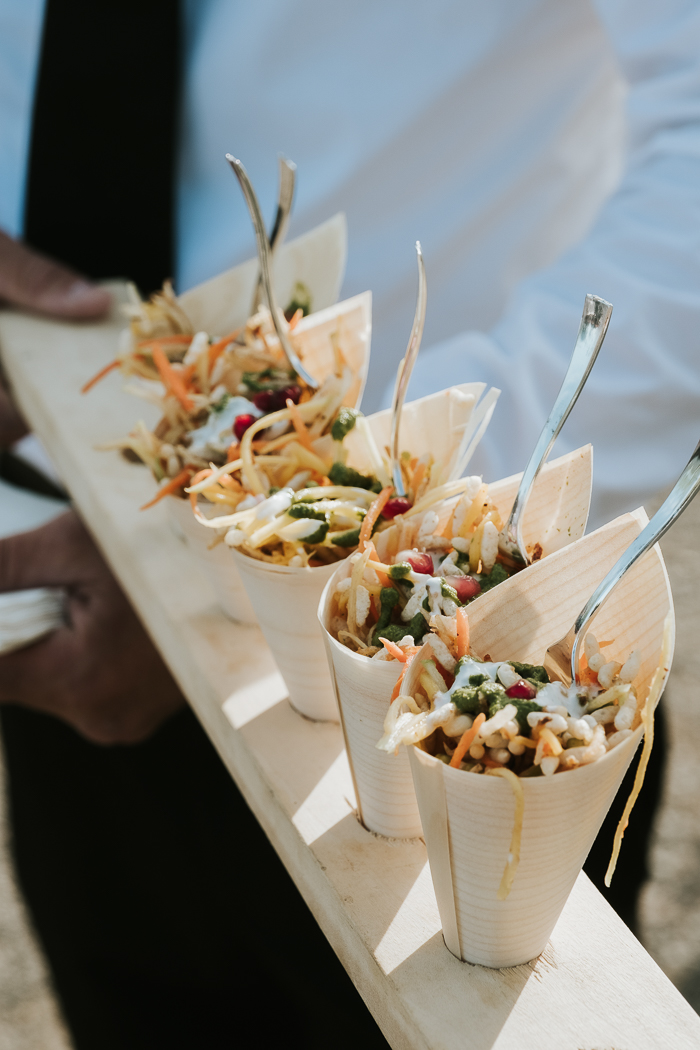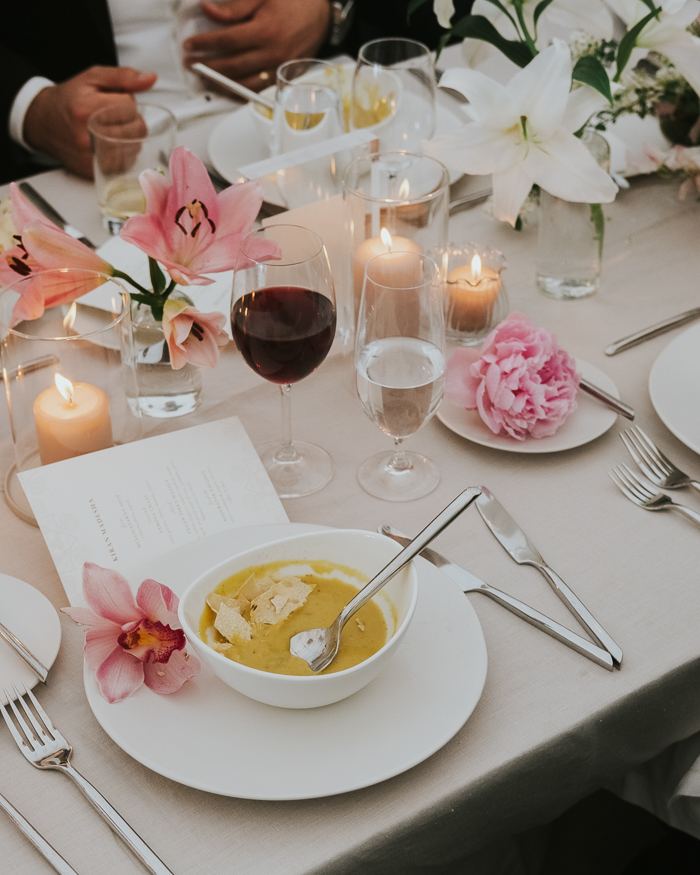 How They Saved Money By Bringing Their Own Alcohol
We were shocked by how much money we saved by bringing our own alcohol! We had an open bar throughout the cocktail hour, dinner, and dancing, with specialty cocktails and a range of choices for our guests. There was no shortage of options for the evening because we were able to take more than half of what we bought back.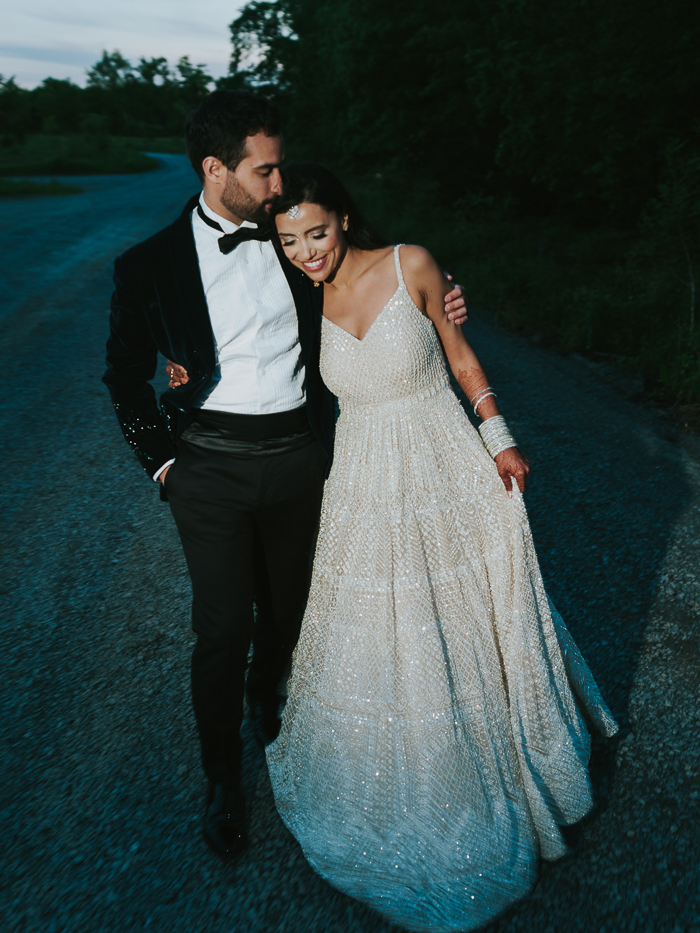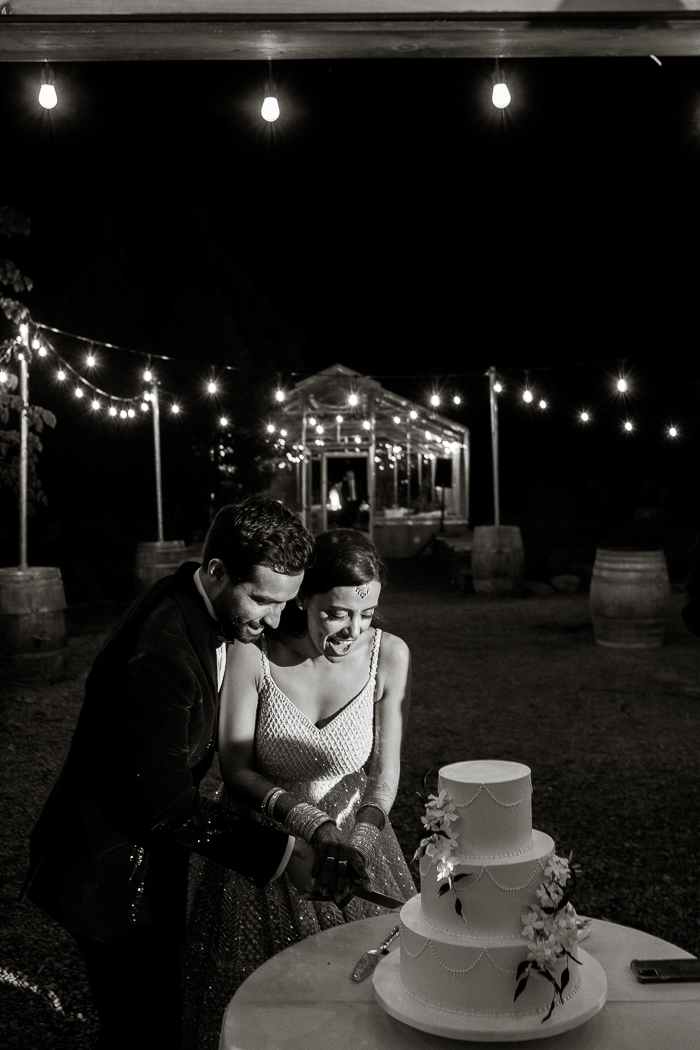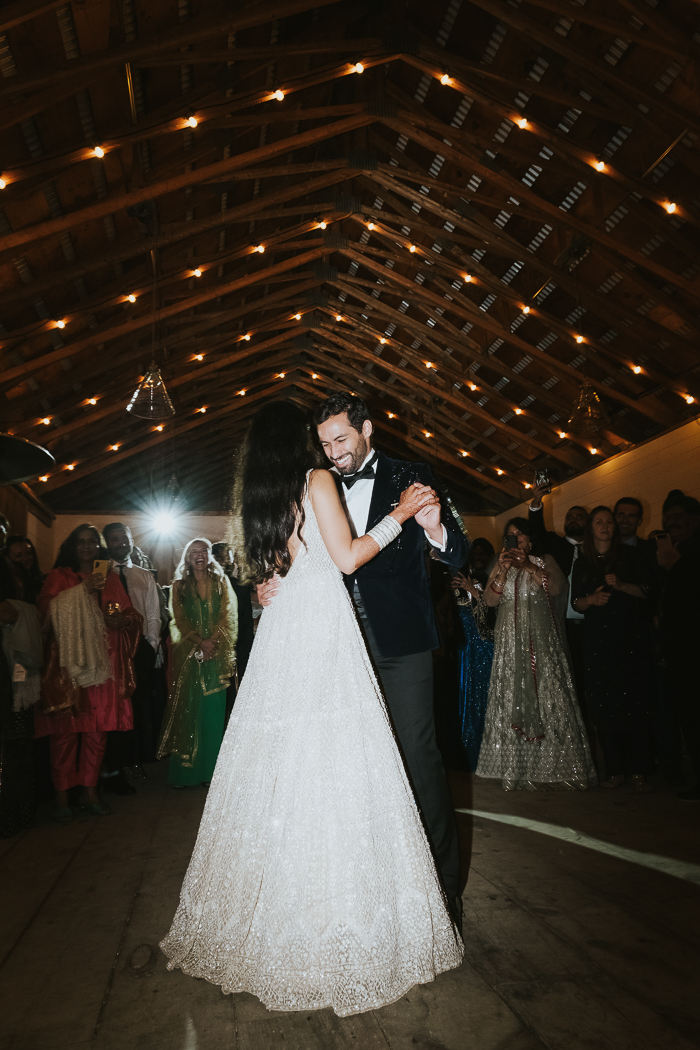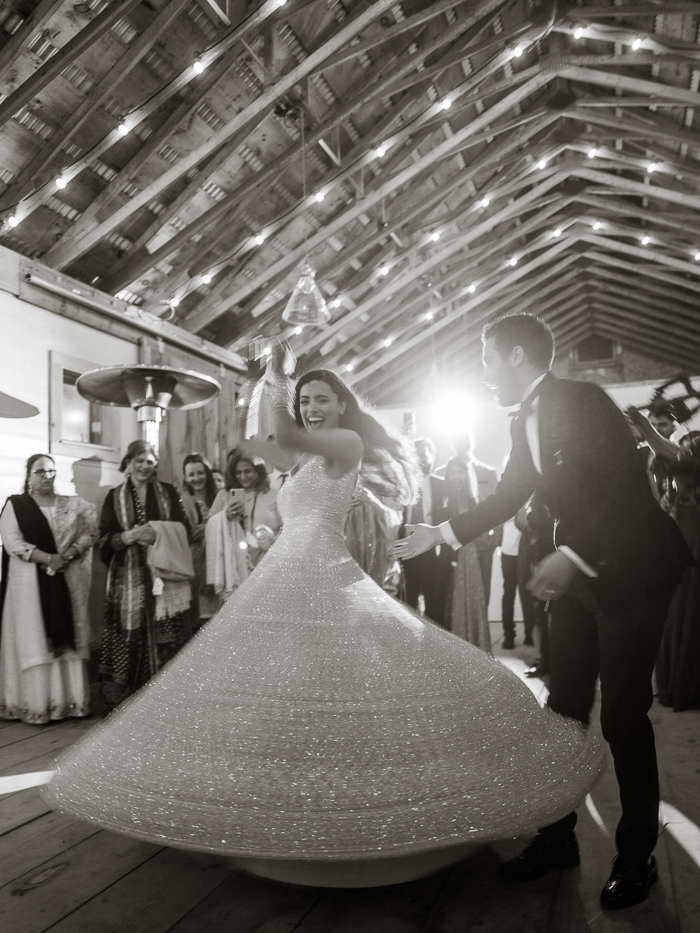 Congratulations to Kiran and Kevin on their pastel Indian wedding at Compass Rose Suites. And a big thank you to Junebug members Joel & Justyna for capturing all the intimate moments and stunning details that showcase their love story. For more wedding inspo, check out their profile in our directory of wedding photographers from around the world.
Like this couple, finding a venue that matches your vision is one of the most crucial parts of wedding planning. This is why it's necessary to lean on your trusted team to help bring all the wedding elements together seamlessly. Kickstart the process with a strong foundation by checking out our directory of expert vendors and our planning and budget guides.