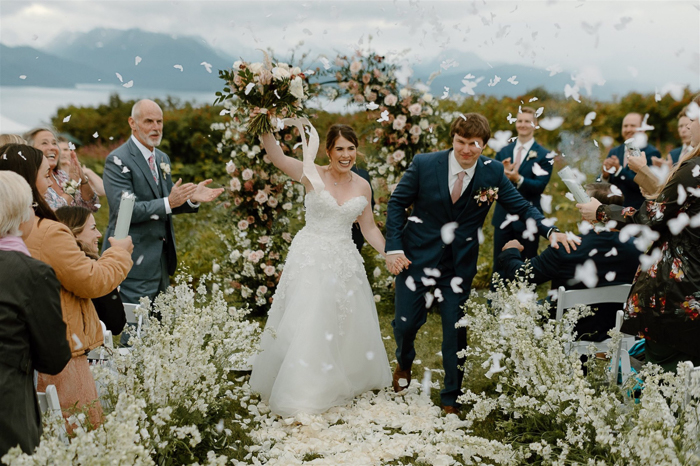 It all began when Jordan and Matthew decided to tour a family-owned peony farm and instantly fell in love with its charm. Both agreed that someday they needed to get married there. Fast forward six years, and their dream became a reality as they said their "I do's" in a dreamy Chilly Root Peony Farm wedding surrounded by endless acres of blooming peonies and breathtaking glacier mountain views. The bride—an expert wedding planner and Junebug member—worked her magic to create an unforgettable day for everyone.
The pair envisioned a romantic and whimsical wedding with a garden floral party theme. As they walked down the aisle, stunning white blooms surrounded them, and a beautiful floral backdrop framed their heartfelt vows. The tented reception brought the outdoors inside, filled with lots of greenery and glowing terrariums, creating a truly magical atmosphere.
Their wedding day was nothing short of a fairy-tale celebration, brought to life in the most delightful and captivating way. At Junebug, we are incredibly proud to feature our member's weddings, and this one is no exception. Trust us when we say you'll be absolutely blown away by this enchanting outdoor floral-filled celebration, perfectly captured by Theresa McDonald and Sarah French Photo.
The Couple:
Jordan and Matthew
The Wedding:
Chilly Root Peony Farm, Homer, Alaska, United States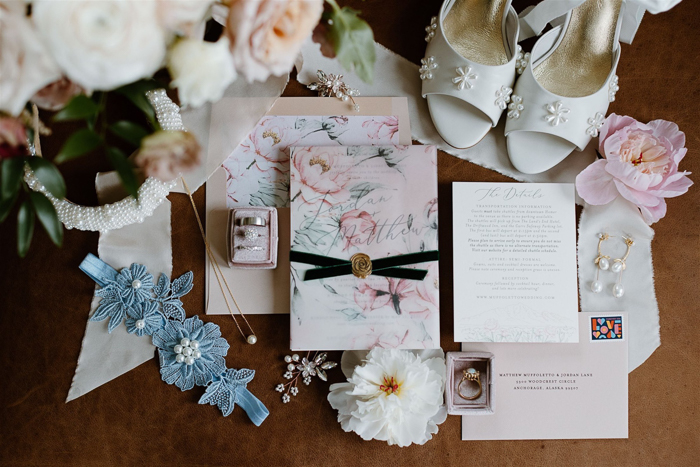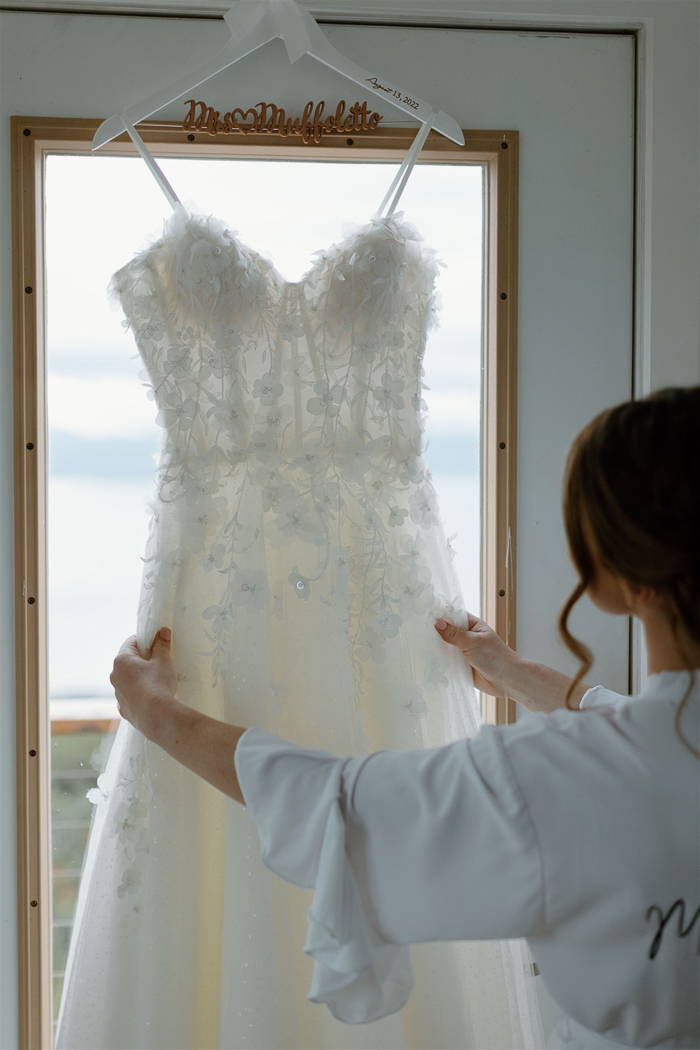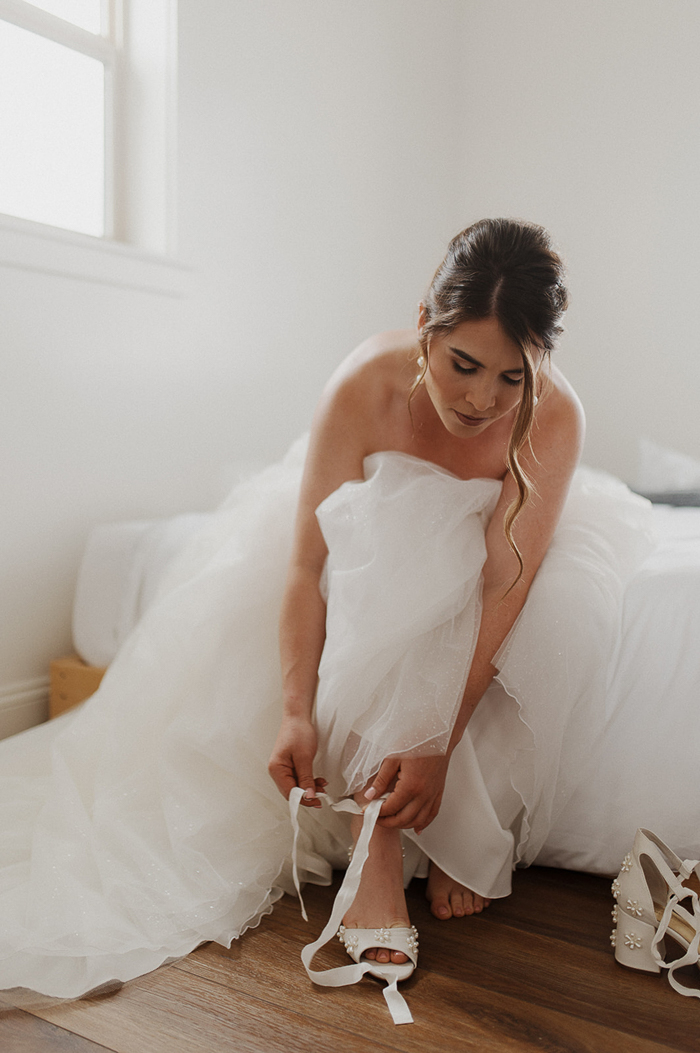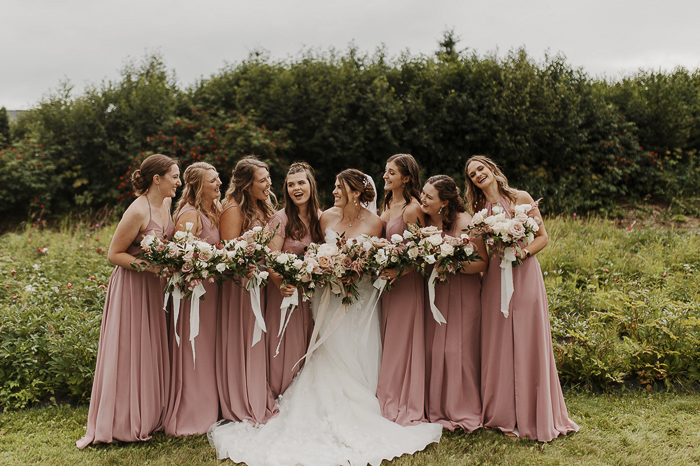 Creating a Garden Floral Party in the Middle of Alaska
We knew we wanted our day to feel romantic and whimsical and for the theme of our wedding to be a garden floral party. We worked with a local florist to create our dream ceremony and reception space featuring local blooms and greenery, all fitting within our colors and theme. I fell in love with a 3D floral applique dress. We asked my mom and grandmother to be our flower girls. And we worked with a local cake artist to design a five-tiered wedding cake adorned with sugar flowers.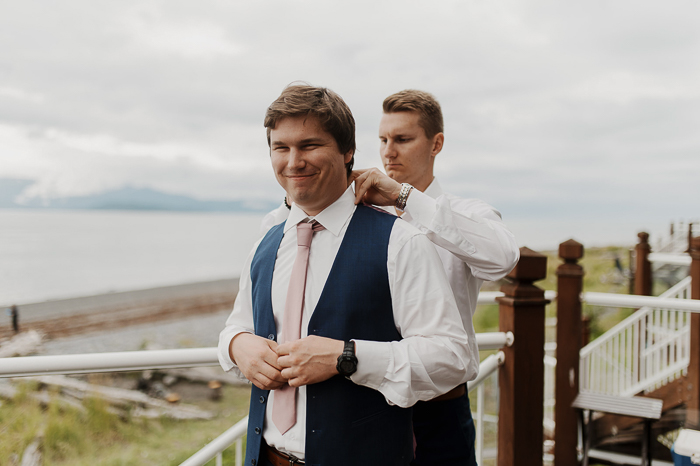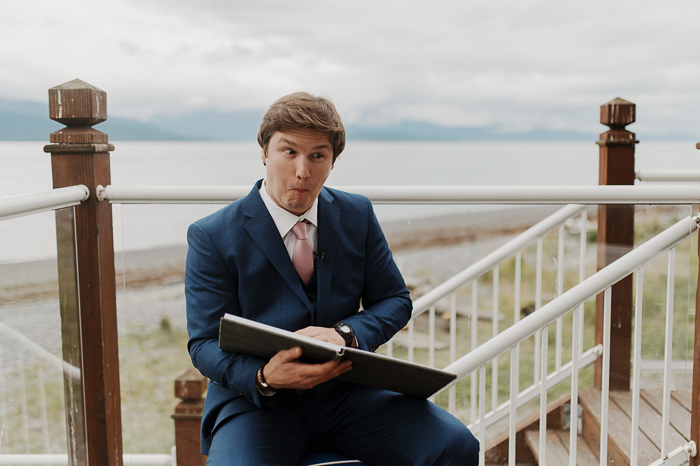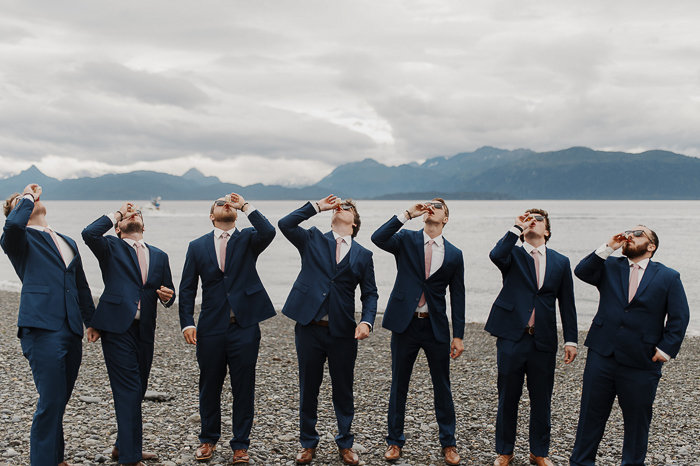 Florals That Stole The Show at their Chilly Root Peony Farm Wedding
Our flowers were essential to me because flowers can completely transform a space. Our florist went above and beyond to ensure that our wedding florals were exactly what I wanted. We made many changes throughout the planning process due to guest count and space/dimension changes, and I often dreamed up ideas to add more flowers. Our florist spent four days preparing and arranging on-site, and the flowers could not have been more spectacular. Our friends and family are still talking about them now.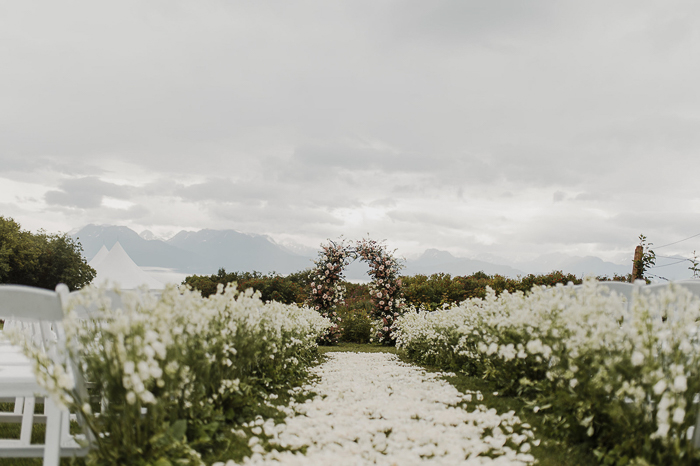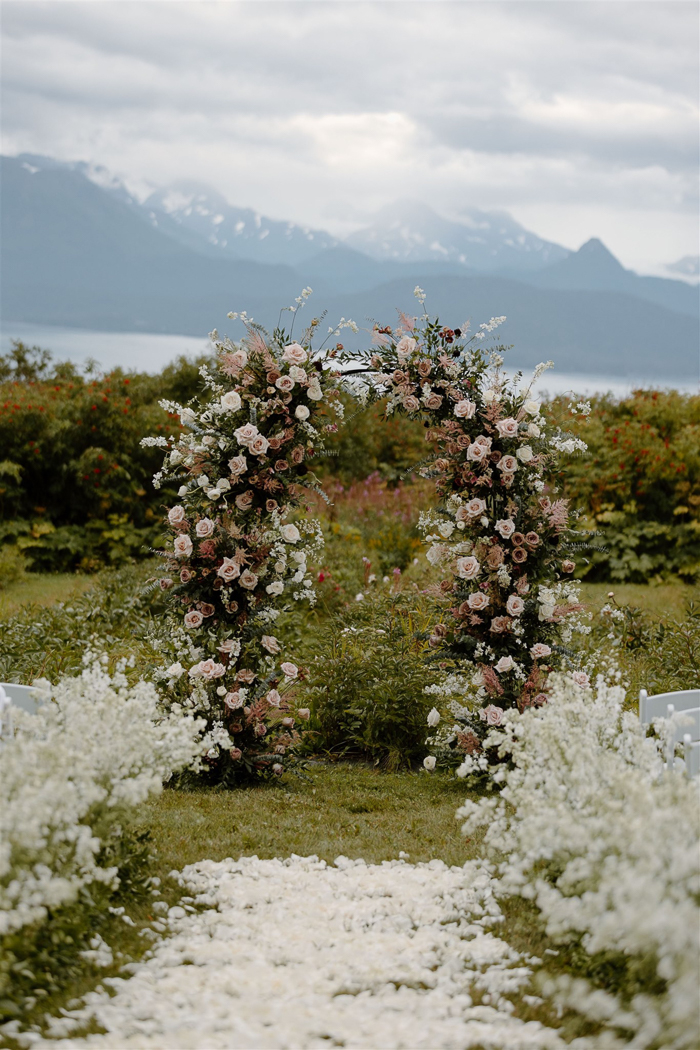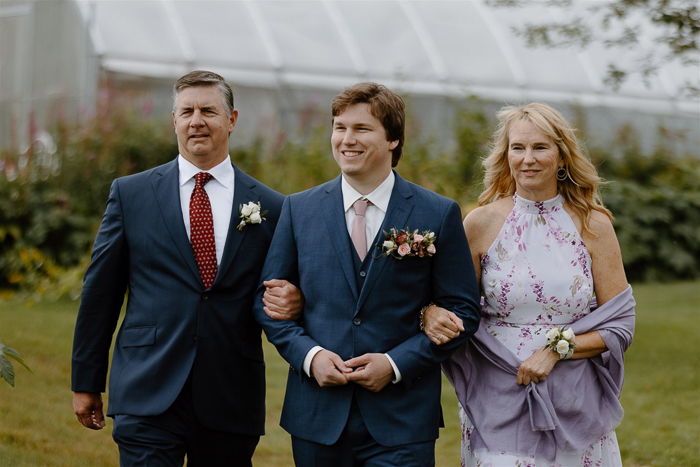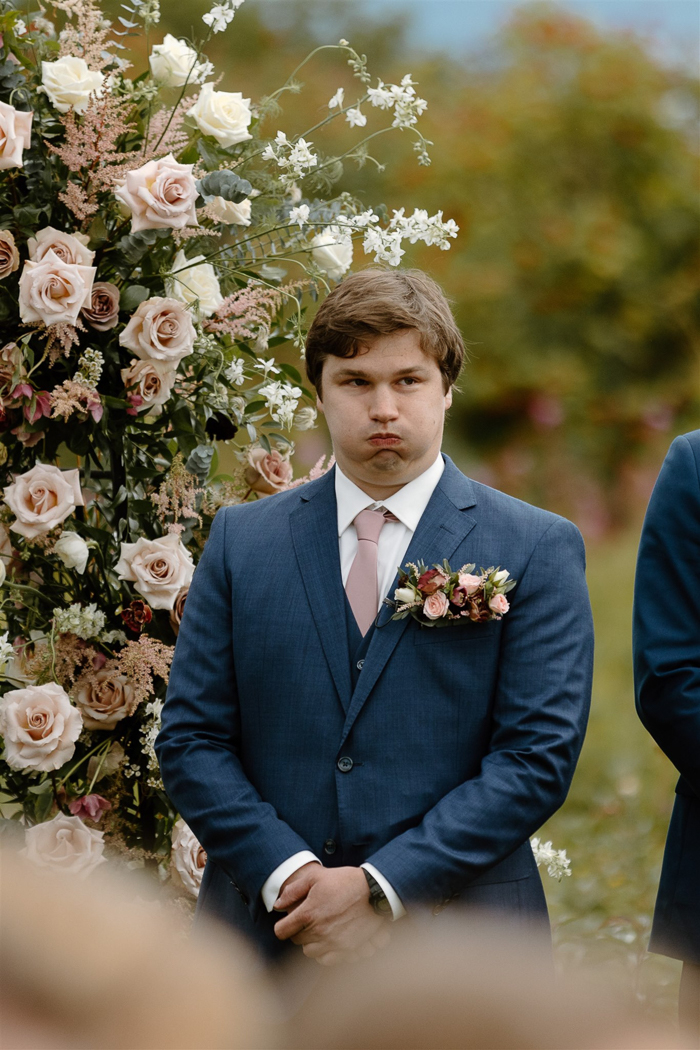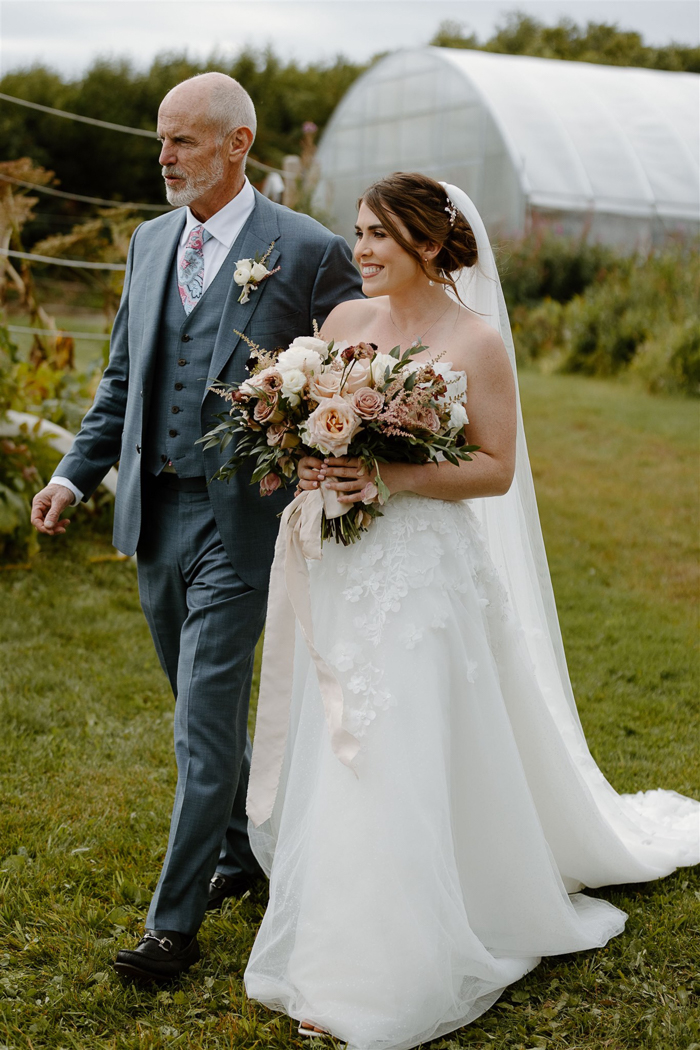 Whimsical Fashion Choices to Match the Decor
I had my heart set on finding a dress with flowers. After trying on many dresses in multiple shops, I saw an A-line gown hanging with floral applique and knew it was the one. I fell in love with the dress immediately, and it could not have fit the theme of our wedding better. For my husband and his groomsmen, we opted for suits instead of tuxedos to keep it feeling like us. Their blue suits complemented the setting super well. We asked our guests to dress formally. We knew if we didn't, people would show up wearing Xtratuf boots and flannels. It was so fun to see everyone looking all dressed up.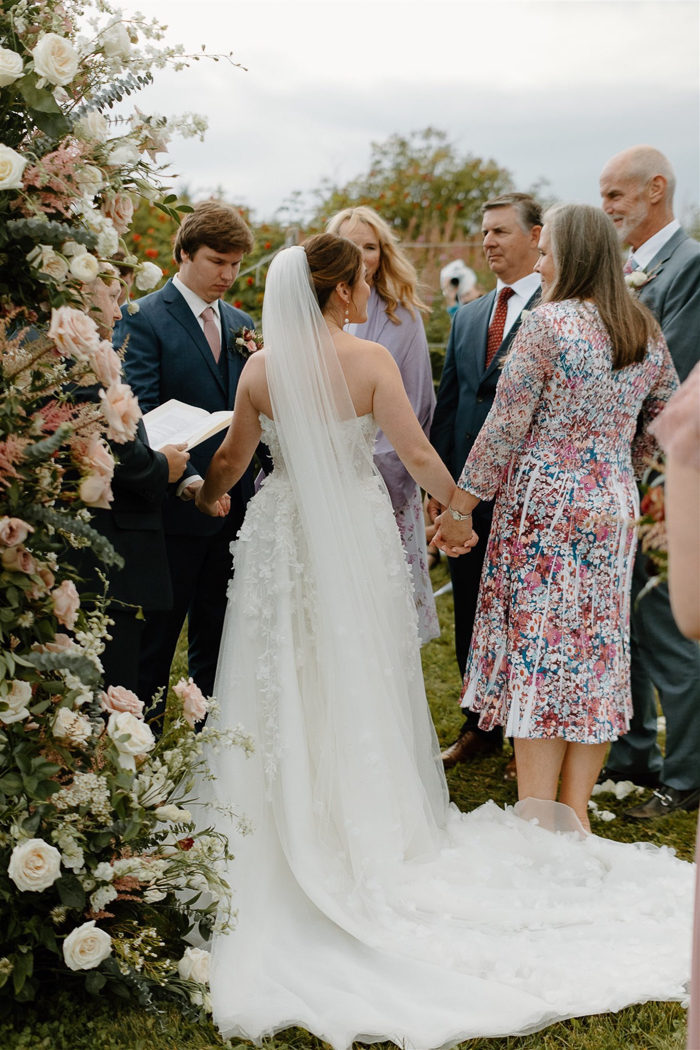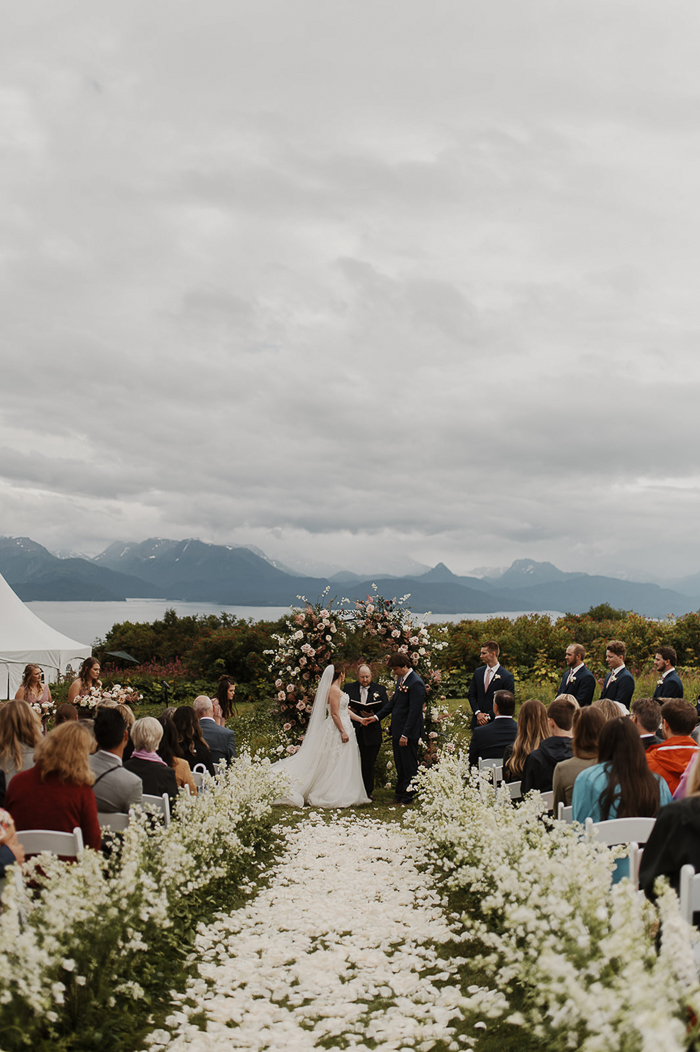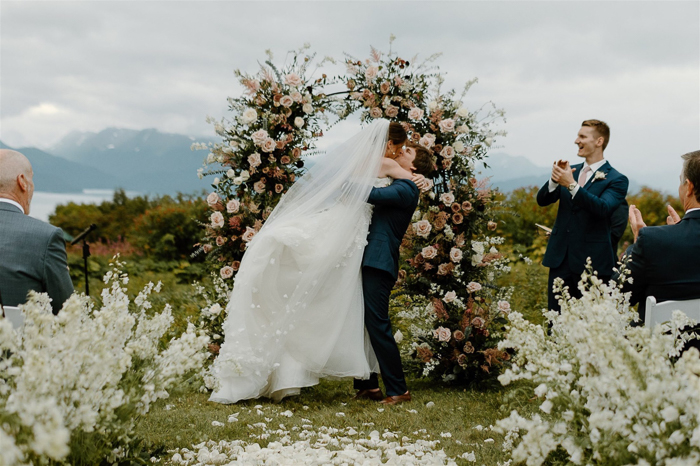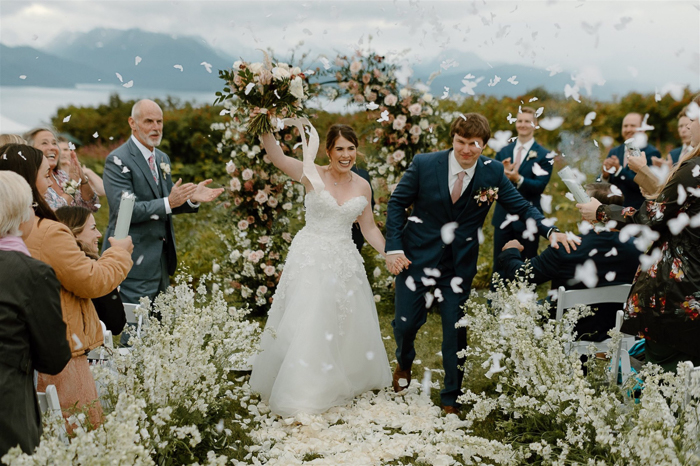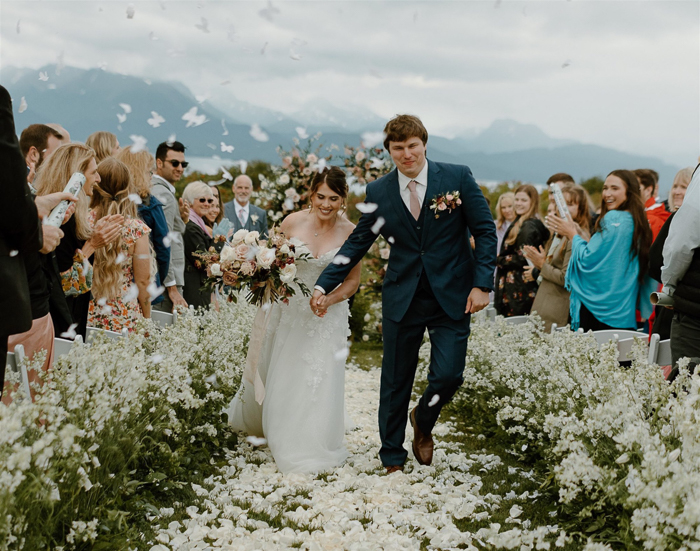 How Their Ceremony Reflected Their Love Story
We wrote our ceremony script very intentionally. We asked our parents to come up and accept us into their family and bless our marriage. A family member read a prayer, a friend shared a poem, and a friend performed a surprise song on her guitar during our ceremony. We didn't want the ceremony only to last five minutes. After all, the whole point of the day was to get married. Being pronounced husband and wife after being together for many years was beyond memorable. We shared our first kiss. And after, as soon as we saw our favorite people in one place, everything started to sink in.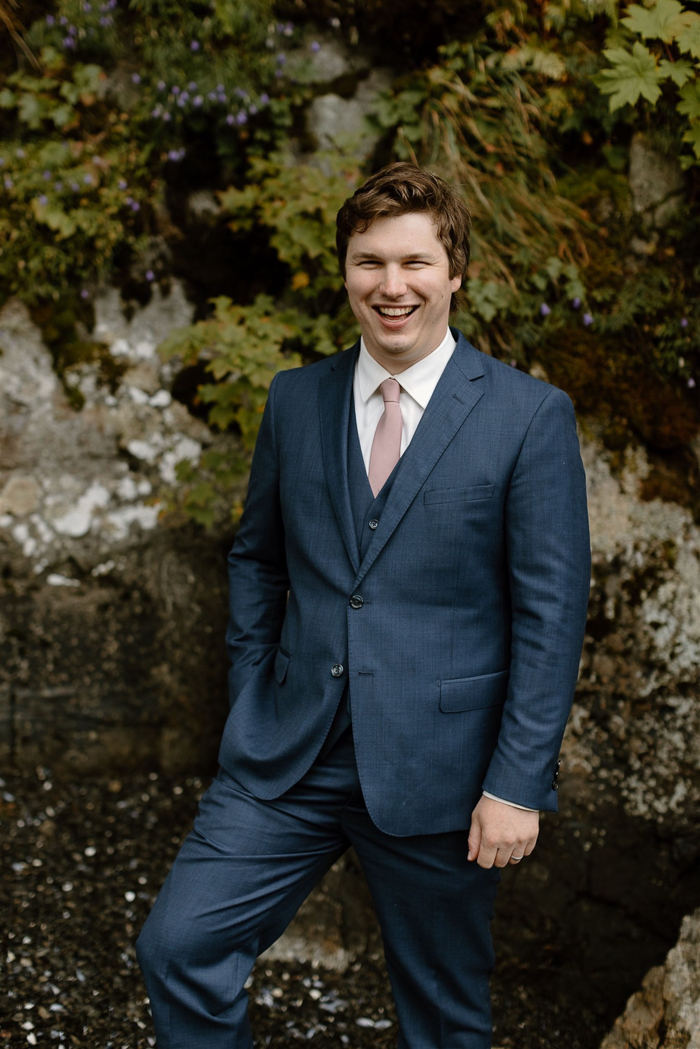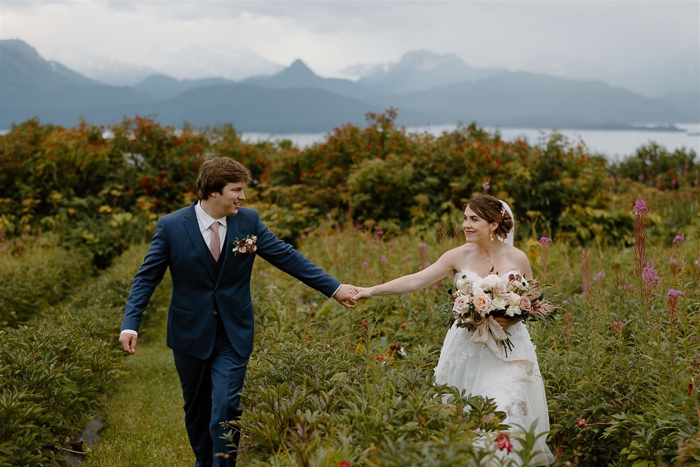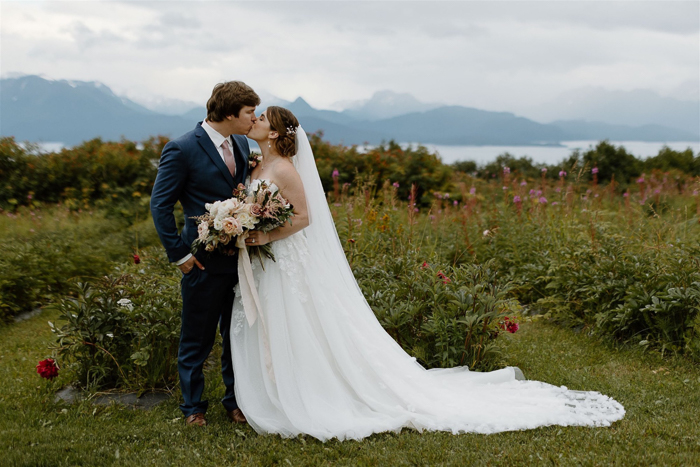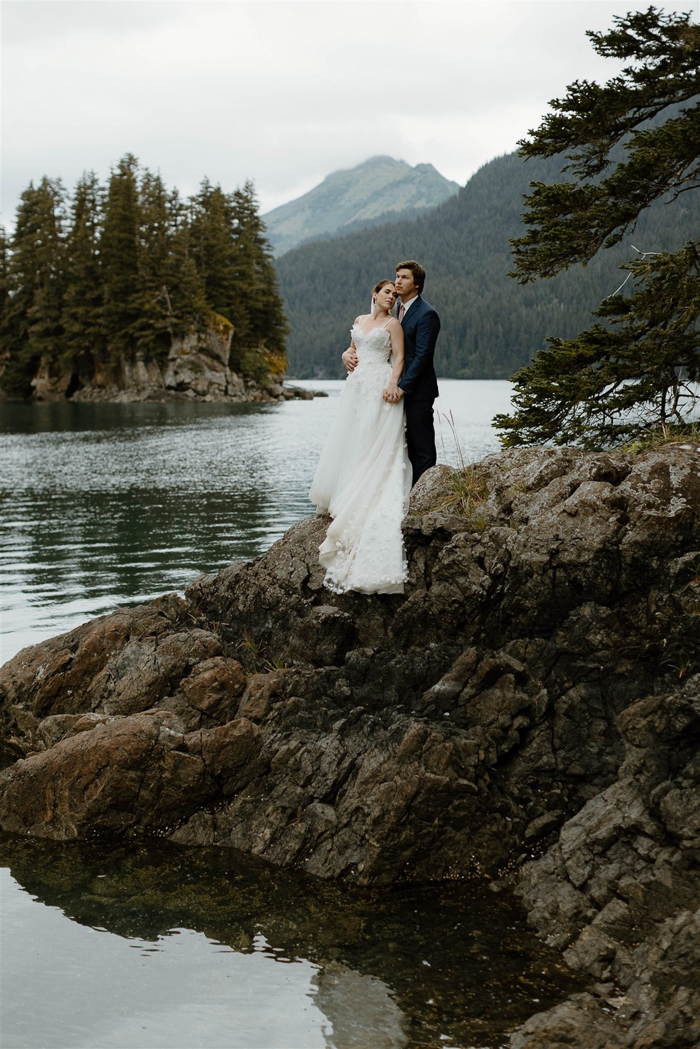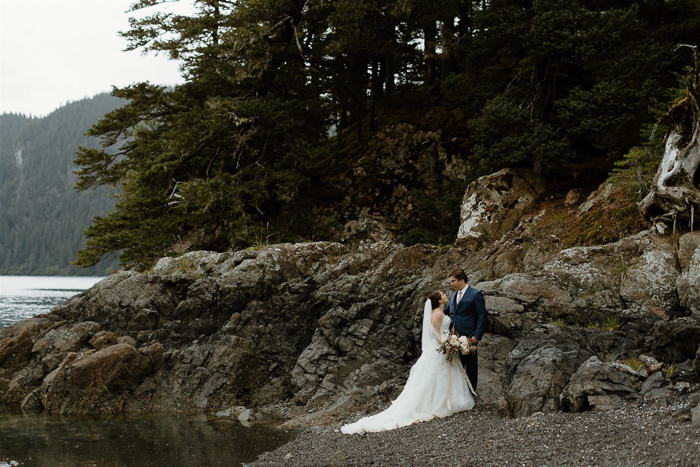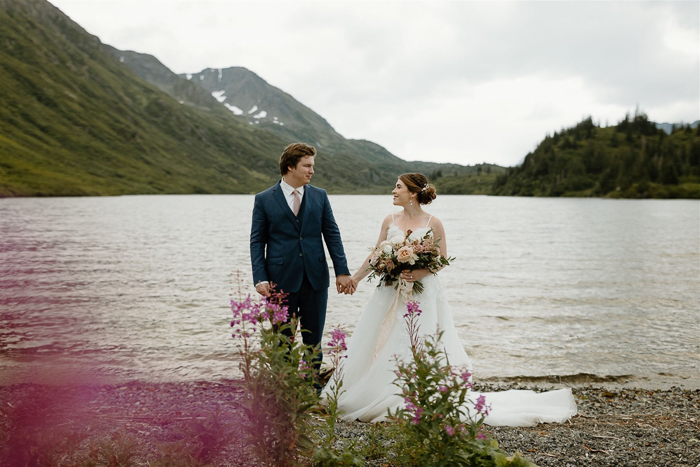 Their Fun Reception Featured Their Favorite Things
We wanted to celebrate with our friends and family and for our wedding to be a huge party. We were so proud of our friends and family for showing up and making it the best day ever. They showered us in love and celebrated with us into the wee hours.We created six unique signature floral cocktails, think lavender lemonade gin and tonic, fireweed margaritas, etc., and offered local beers and wine. We picked gallons of local fireweed leading up to the wedding and made the simple syrup ourselves. We hired our favorite band, who didn't disappoint, and kept the party going into the wee hours lit by hundreds of candles hanging from the tent. Matthew and I are both big skiers and made shot skis to commemorate the night, which was a big hit. Even my 91-year-old grandma enjoyed the shot ski!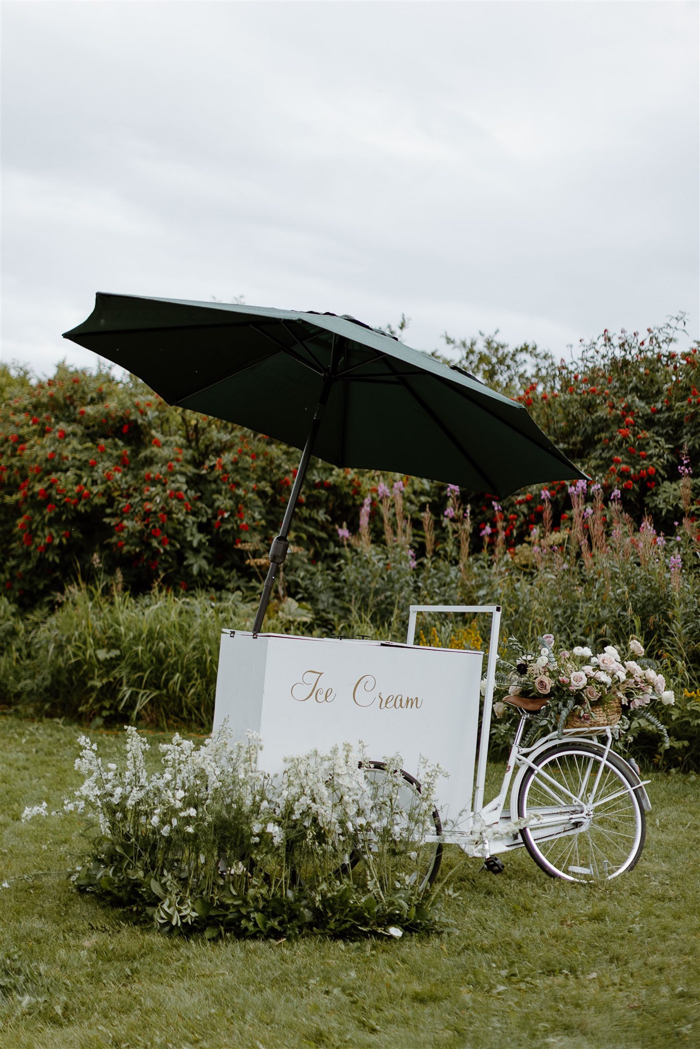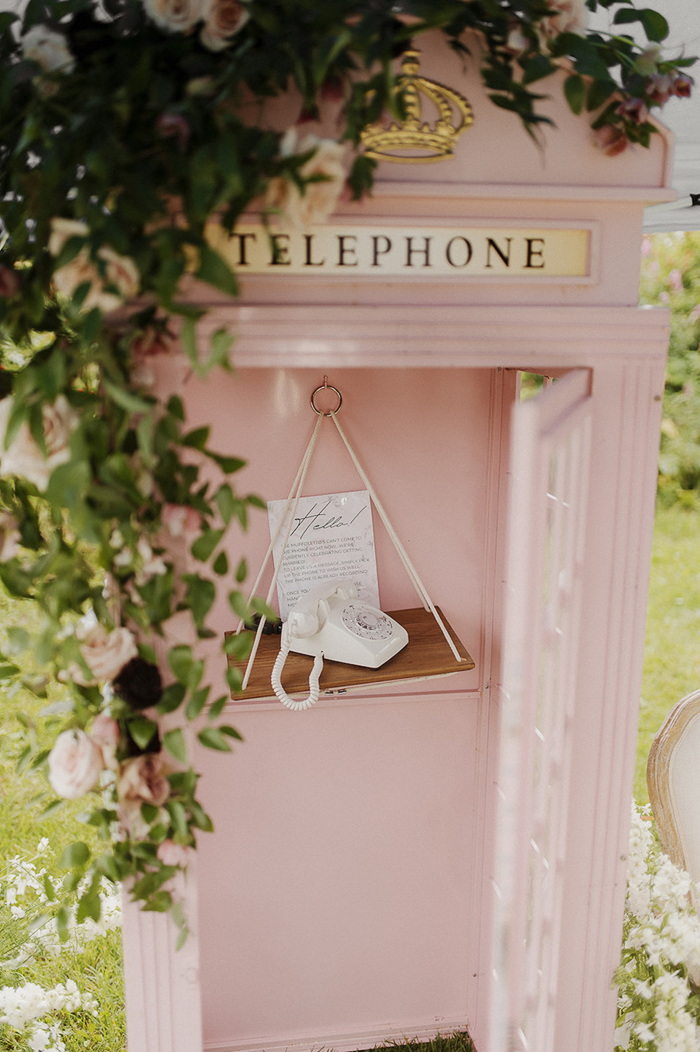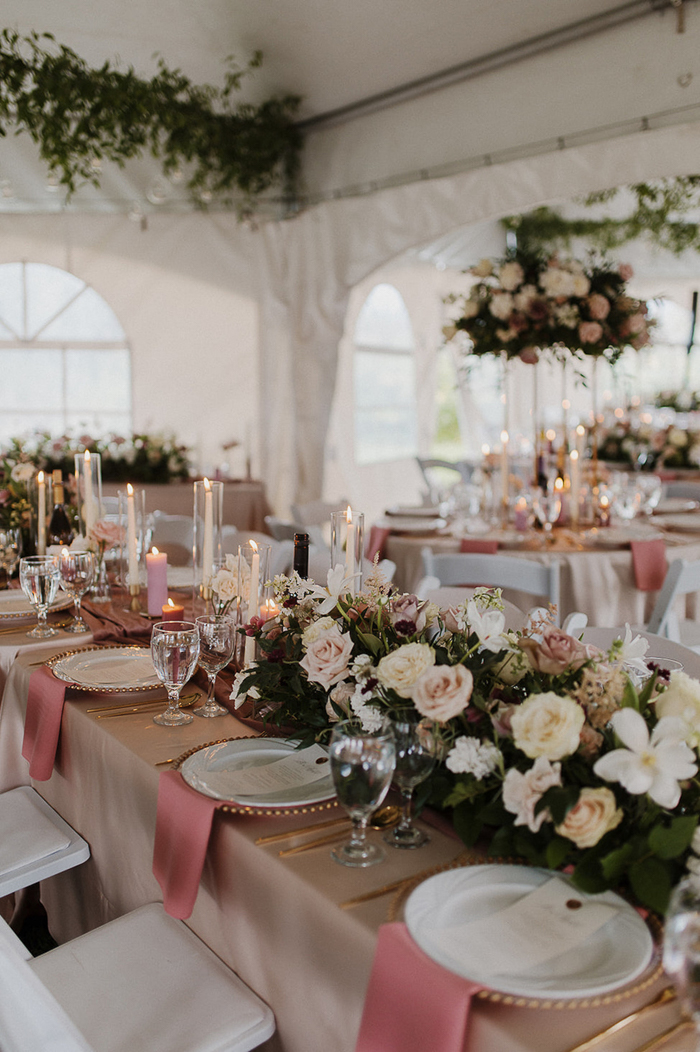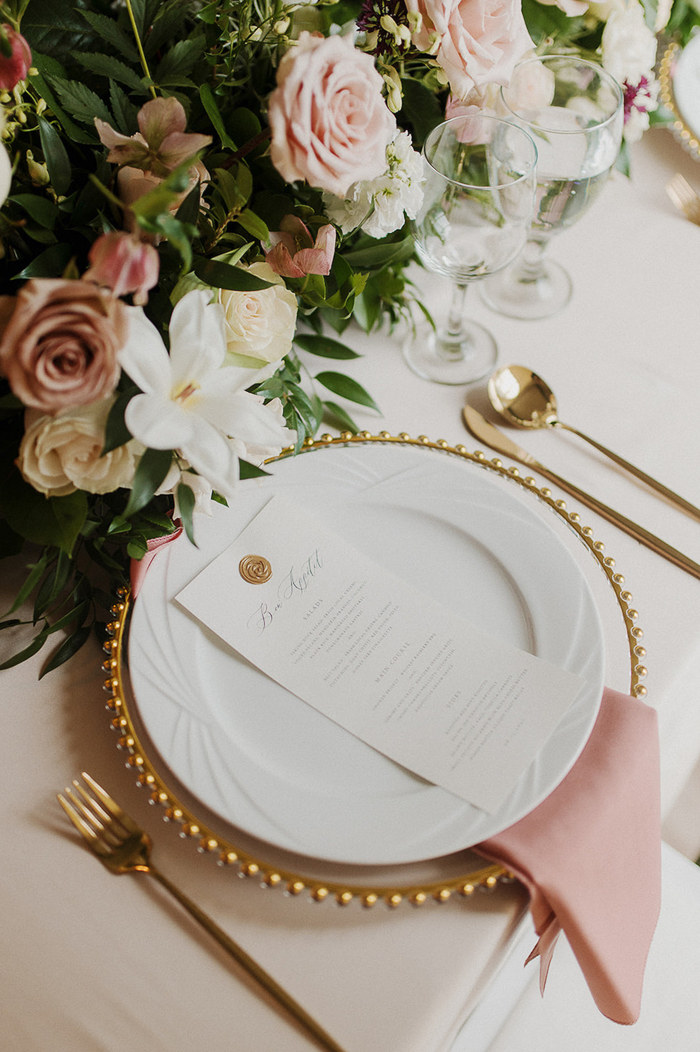 Shop Similar Gold Cutlery: 1. Gold Flatware Set 2. Gold Flatware Cutlery Set 3.Stainless Steel Golden Flatware Set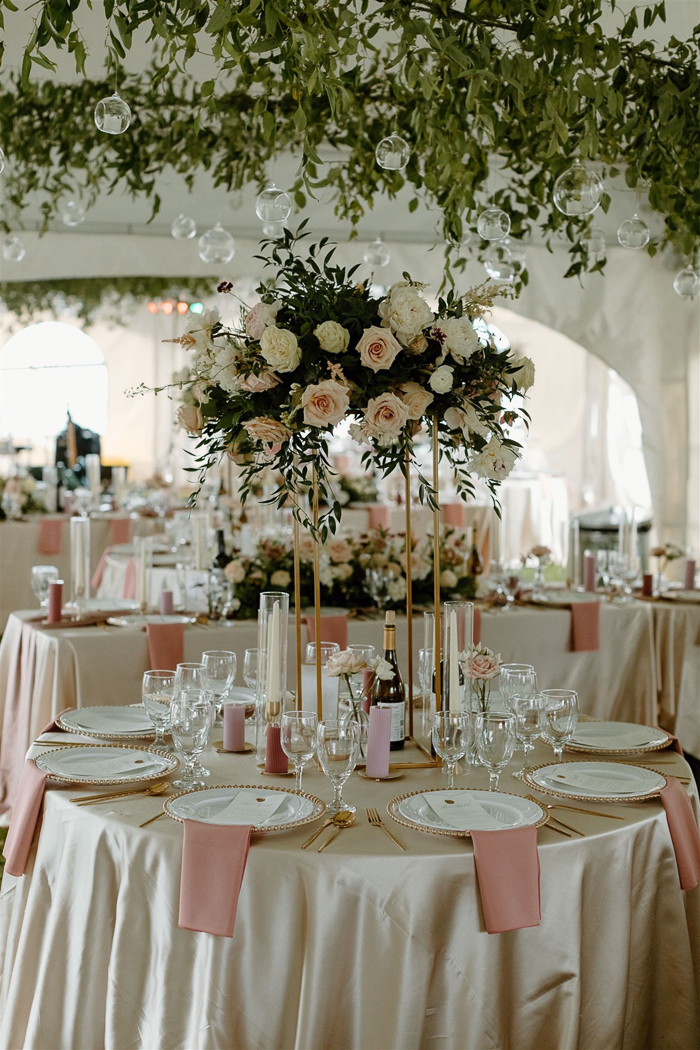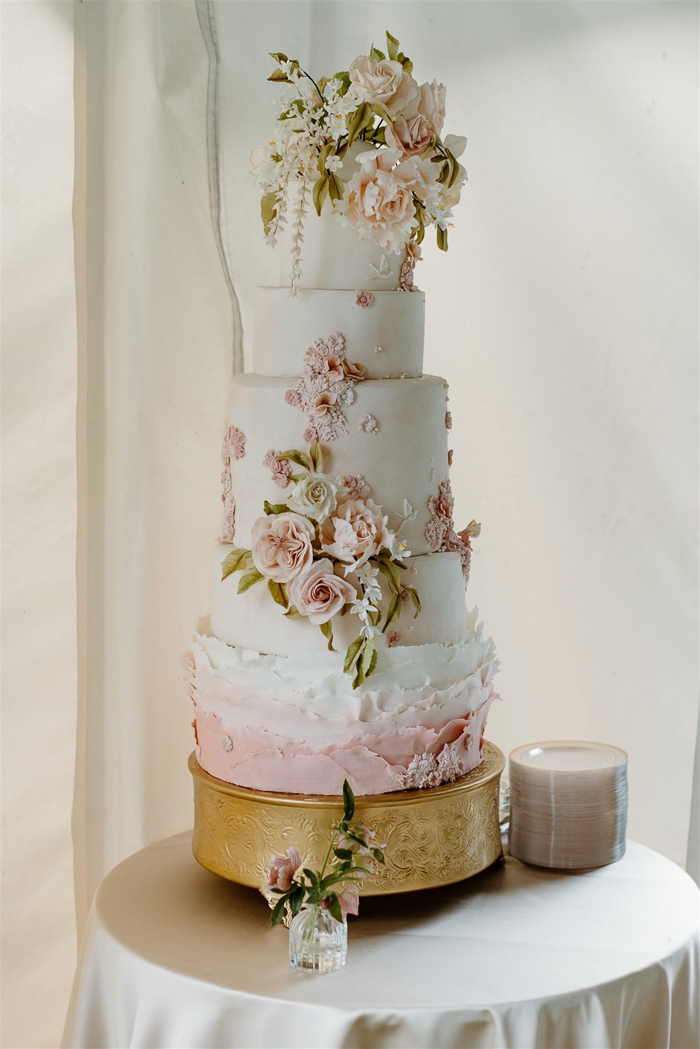 From Planner to Bride: Letting Go and Enjoying the Perfect Chilly Root Peony Farm Wedding Day
As a full-time wedding planner in Alaska, I have dreamt about our wedding for as long as I can remember. I had a specific vision and spent months designing everything from the ceremony space to the reception tent and all the small details. The day of the wedding was even better than I had ever pictured. My advice for couples planning their wedding is to let go at some point. There will be unexpected issues that pop up on the day. No matter how prepared you are and how hard you have worked to plan the perfect wedding. If you let go and know that the day will be amazing, it will be so much more enjoyable.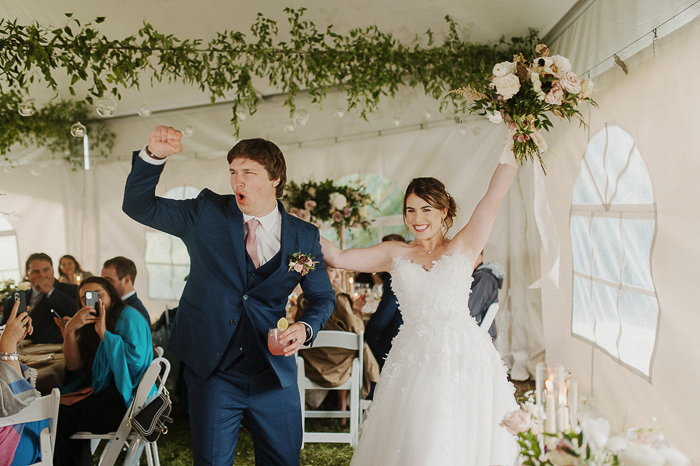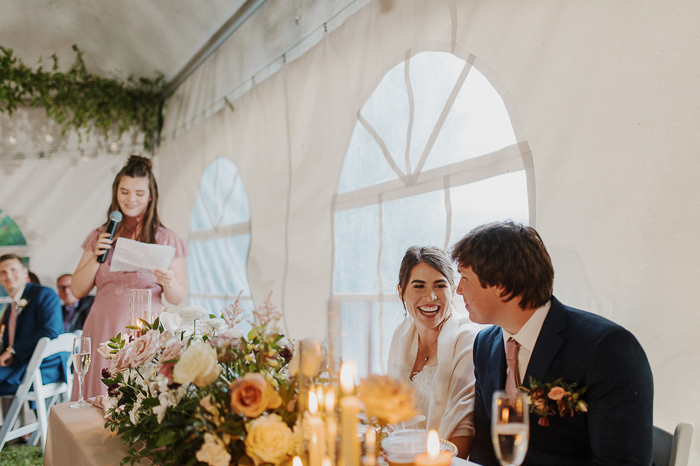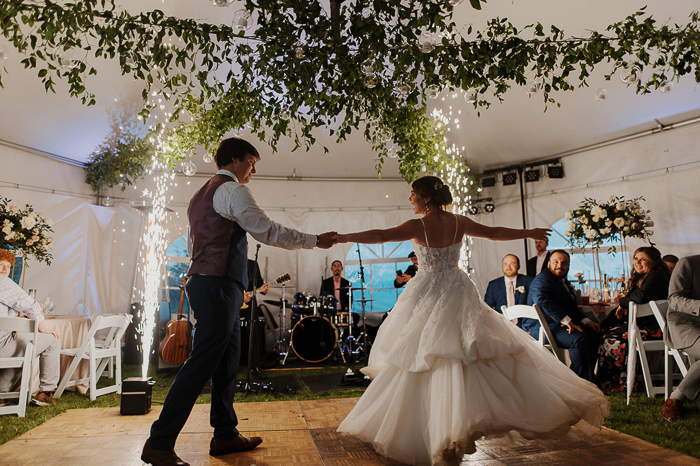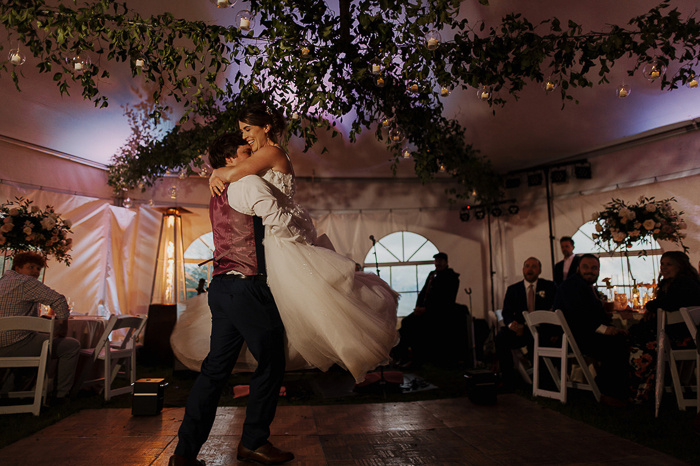 Recommended Reading: This Wedding Reception Playlist is Guaranteed to Get Your Guests on the Dance Floor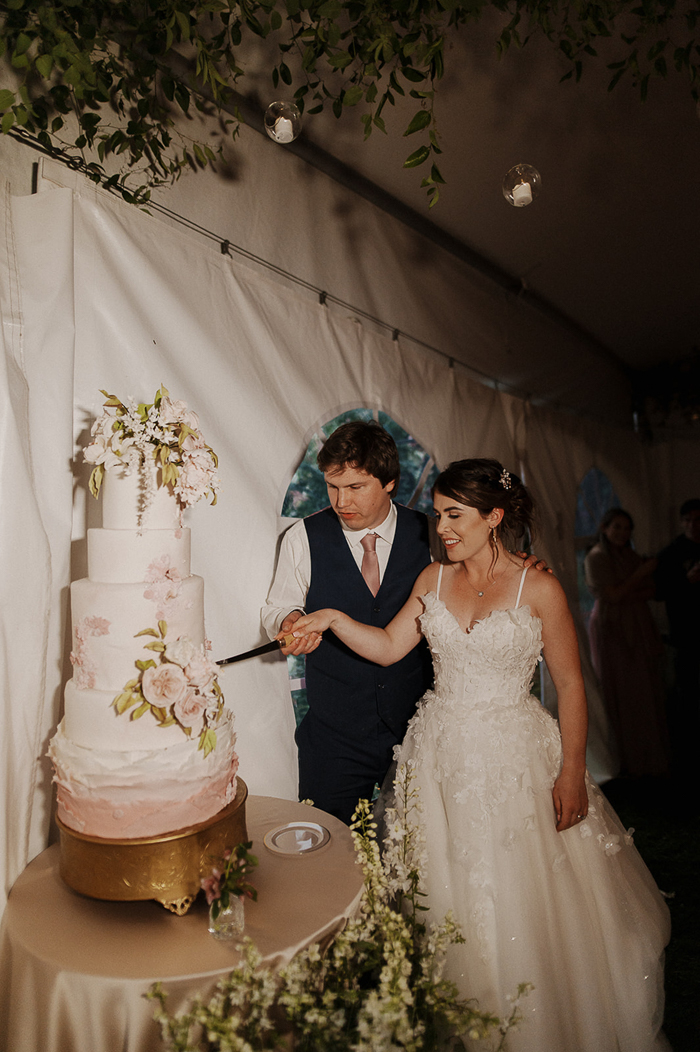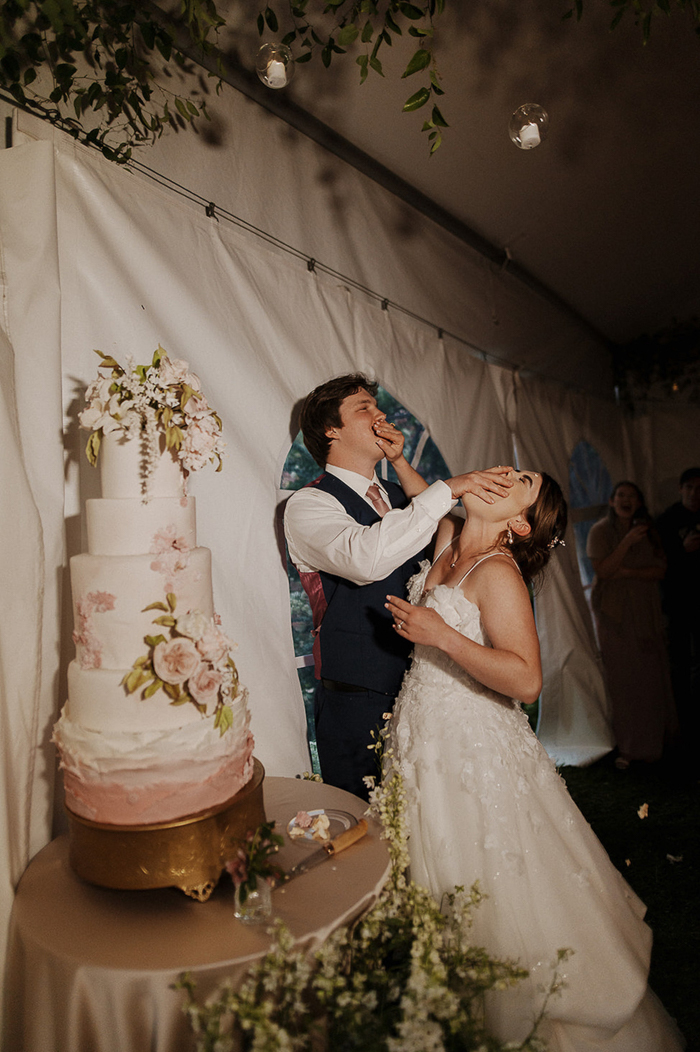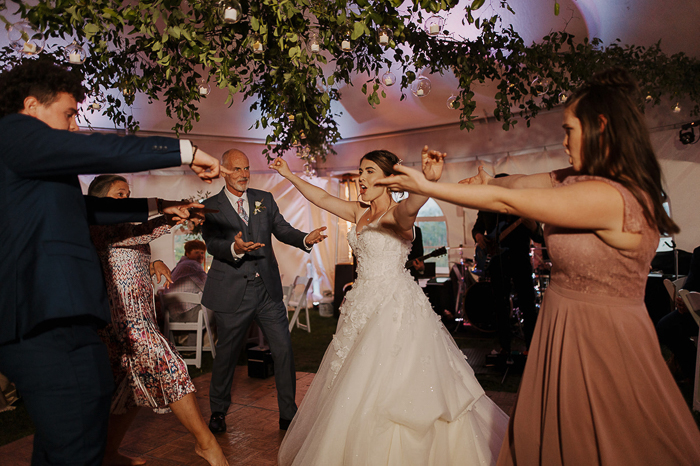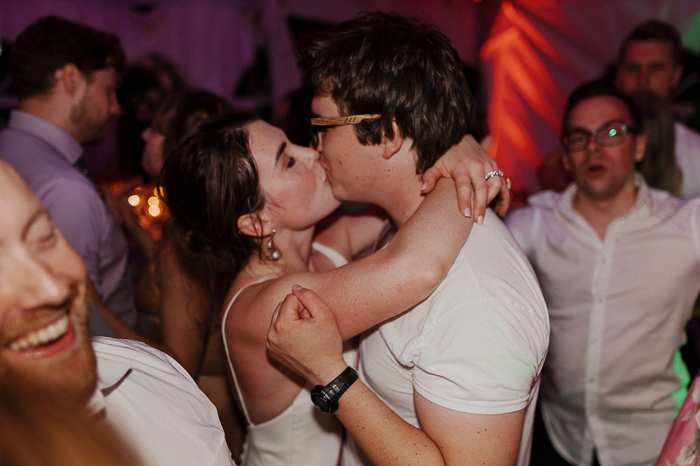 Congratulations to Jordan and Matthew on their enchanting floral Chilly Root Peony Farm wedding. A special thanks to Theresa McDonald and Sarah French Photo for beautifully capturing every detail for us to swoon over. If you're feeling inspired by their outdoorsy Alaskan wedding, check out the bride's profile in our directory of the world's best wedding planners.
Whether you've found your dream garden venue or decided to have a lush backyard celebration, our guide is here to help you plan your perfect outdoor soiree. With these ideas at your fingertips and a talented team of vendors, you can bring to life the garden party you've always dreamed of!