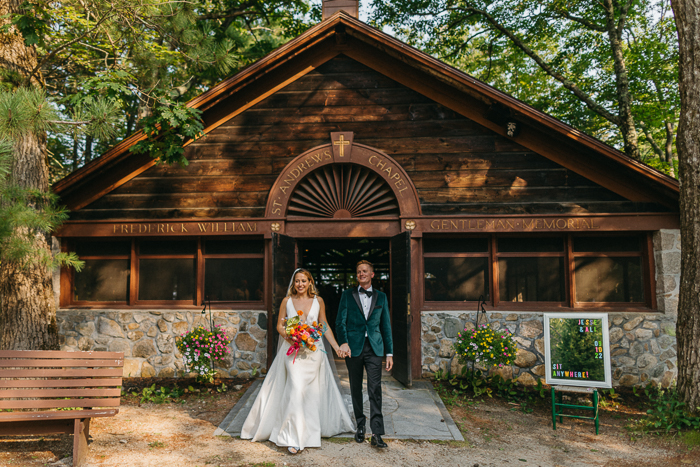 Ali and Jesse's wedding adventure started with a clear vision—a grand summer camp celebration. However, their initial venue plans hit a surprise snag when someone took over their contract. Fortunately, destiny had a better plan in store. Their Camp O-AT-KA wedding became a dream that surpassed all expectations. With the support of their trusted team of vendors, they orchestrated a weekend filled with heartwarming nods to their love story, fantastic live music, delicious comfort food, and memorable moments with their cherished ones.
The ceremony was a picturesque moment as the couple exchanged their vows in a charming birch chapel, with floor-to-ceiling windows framing a stunning backdrop of the property, enveloped by lush trees. The magic continued at the reception, where vibrant, electric florals and whimsical details, like clouds suspended above the dance floor, blended seamlessly with the rustic elegance of the venue.
From the very beginning, this couple was determined to break away from tradition. Their weekend affair was a testament to their unique personalities that made it truly spectacular and one-of-a-kind. To relish every beautiful detail from this personality-packed event, keep scrolling through these stunning images captured by Kindred Weddings.
The Couple:
Ali and Jesse
The Wedding:
Camp O-AT-KA, Sebago, Maine, United States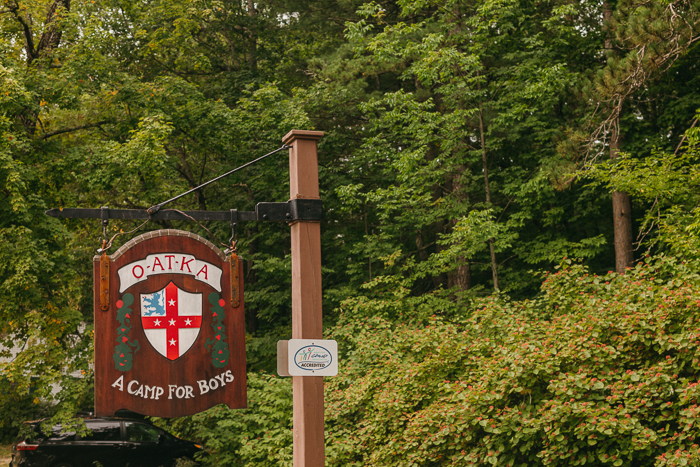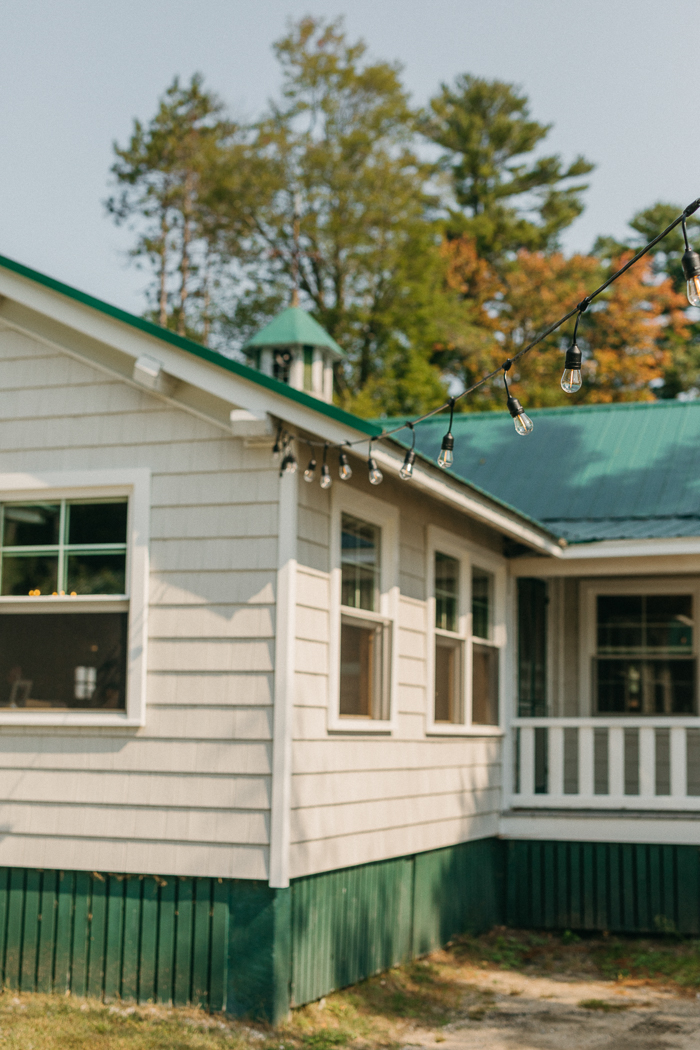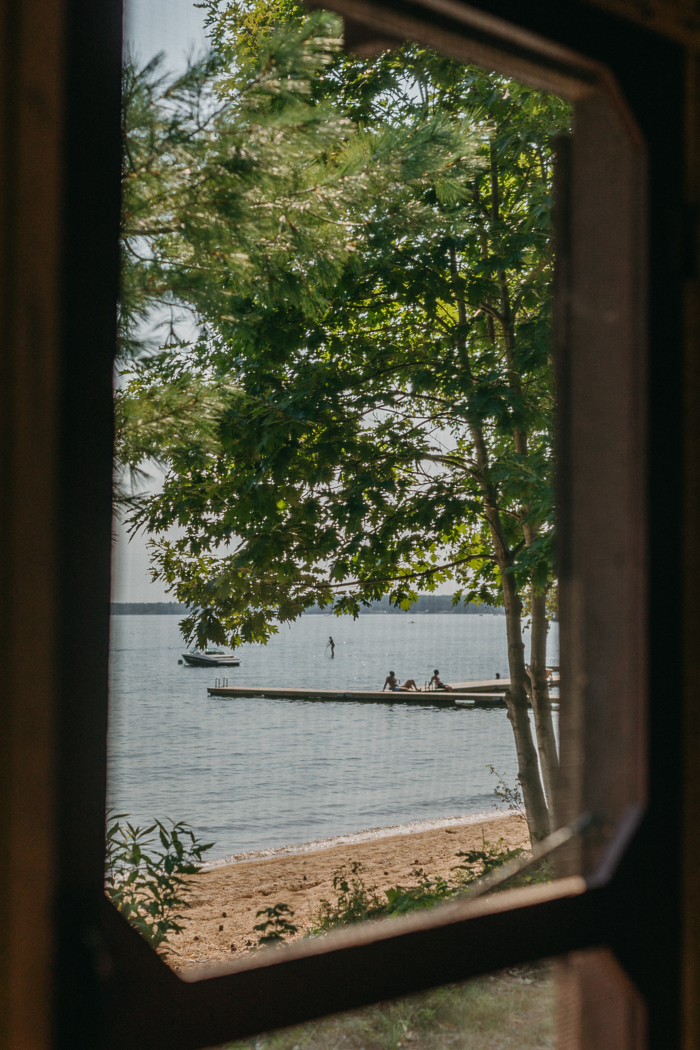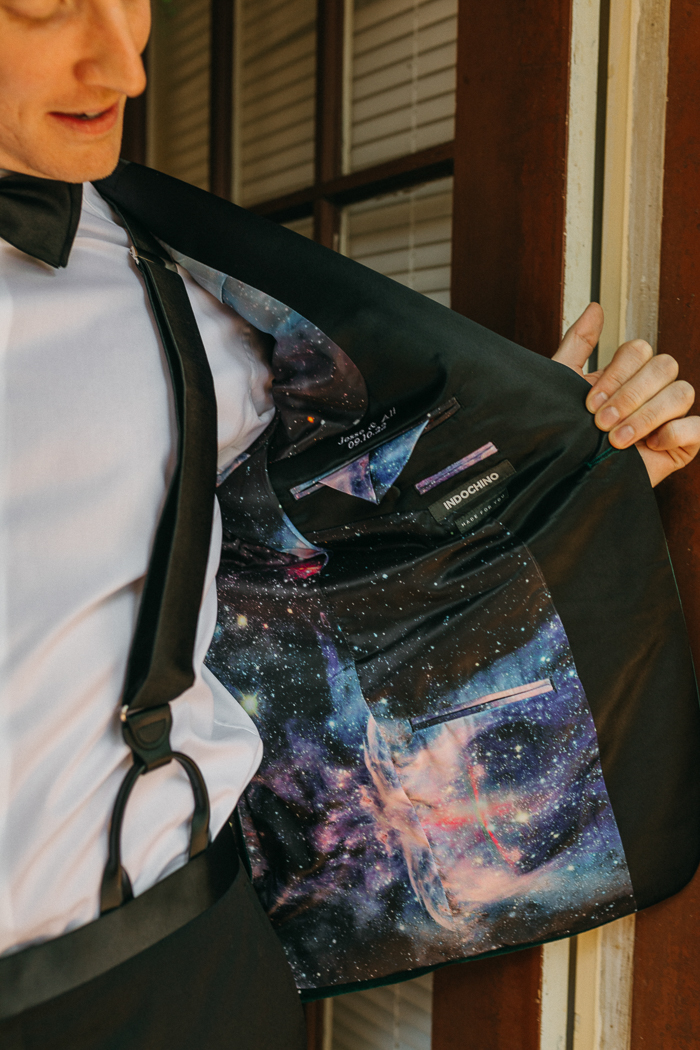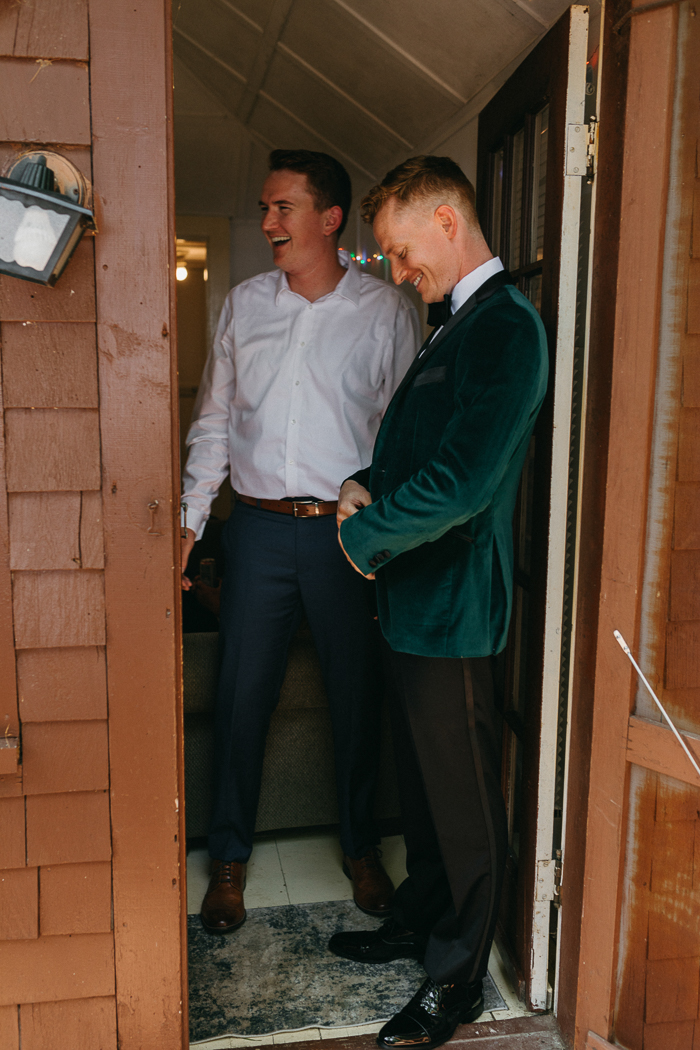 Recommended Reading: Unique Groom Style Ideas For The Well Dressed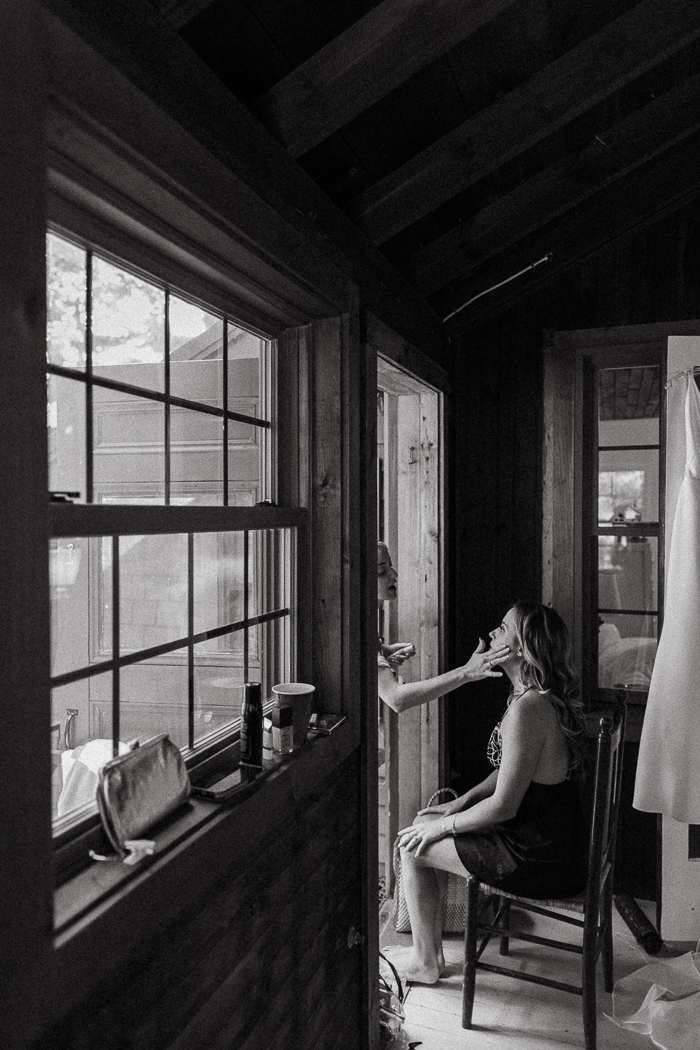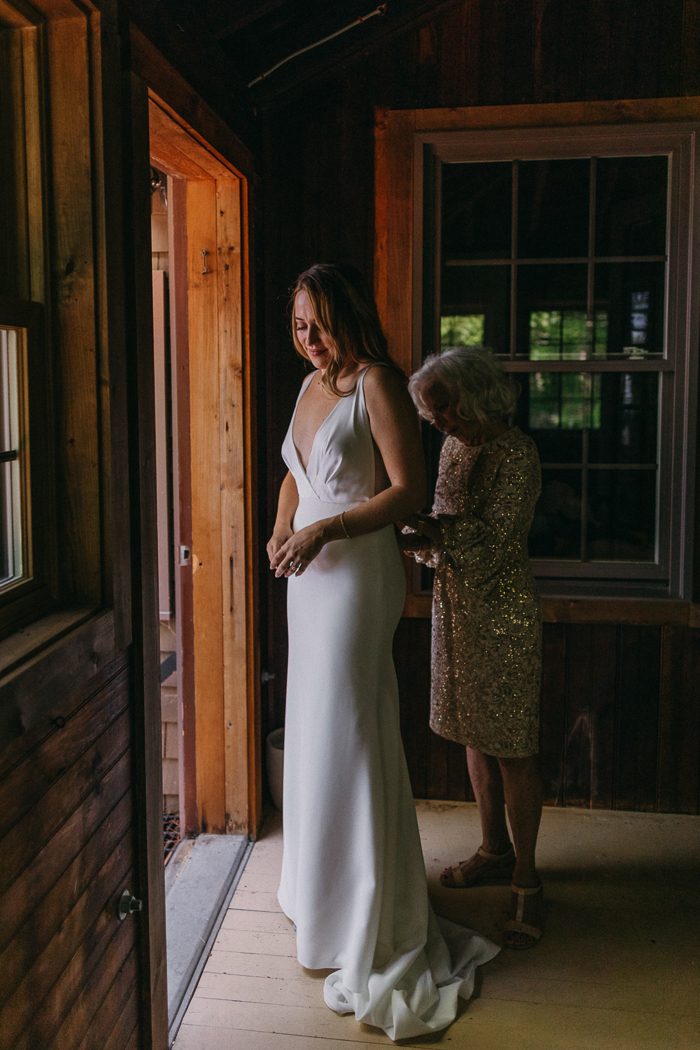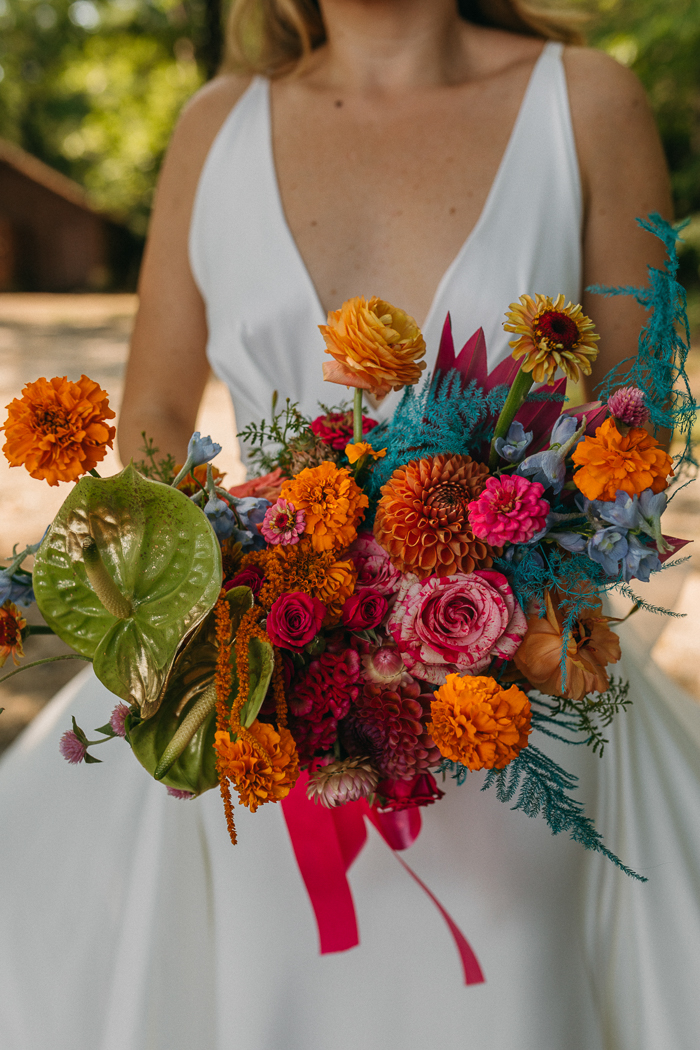 How Burning Man and Nature Shaped Their Camp O-AT-KA Wedding Style
We met at Burning Man, which is all about self-expression and following curiosities. We also lived in an RV, traveled around the U.S. for over a year, and spent a lot of time deep in nature. Those two ideas informed the way that our wedding style and look and feel came together. We wanted bright, electric colors and whimsical touches like clouds hanging above our dance floor contrasted with the rustic beauty of Maine and the birch chapel that caught our eye during the venue search. It was also non-negotiable for us that we had a venue where guests would stay on-site, and we could hang out with friends and family all weekend for a complete, end-to-end experience.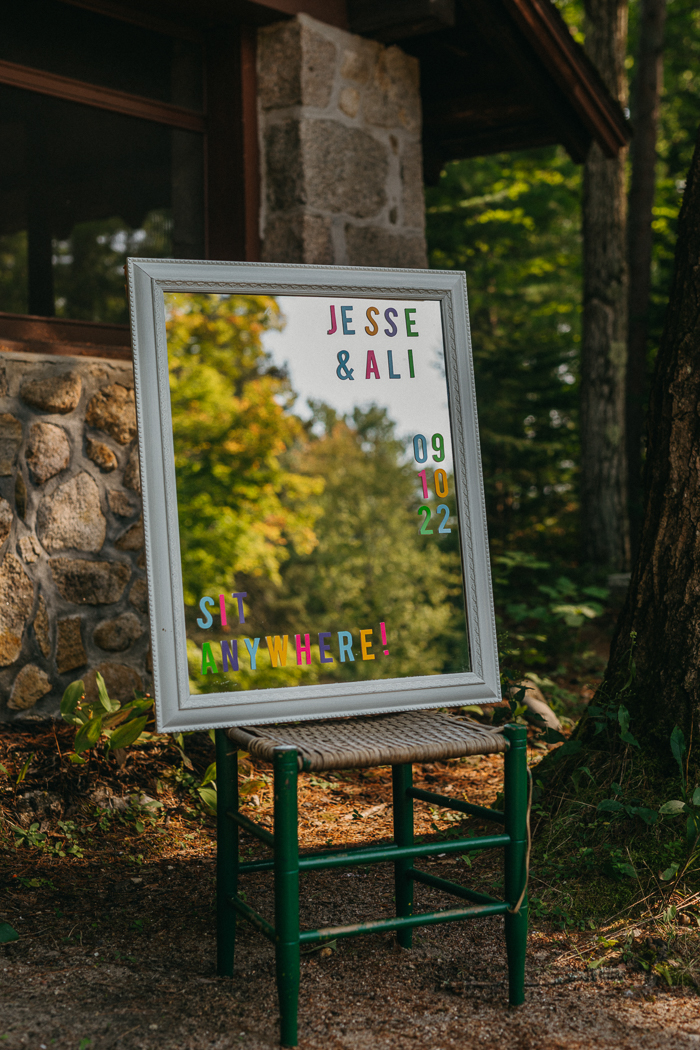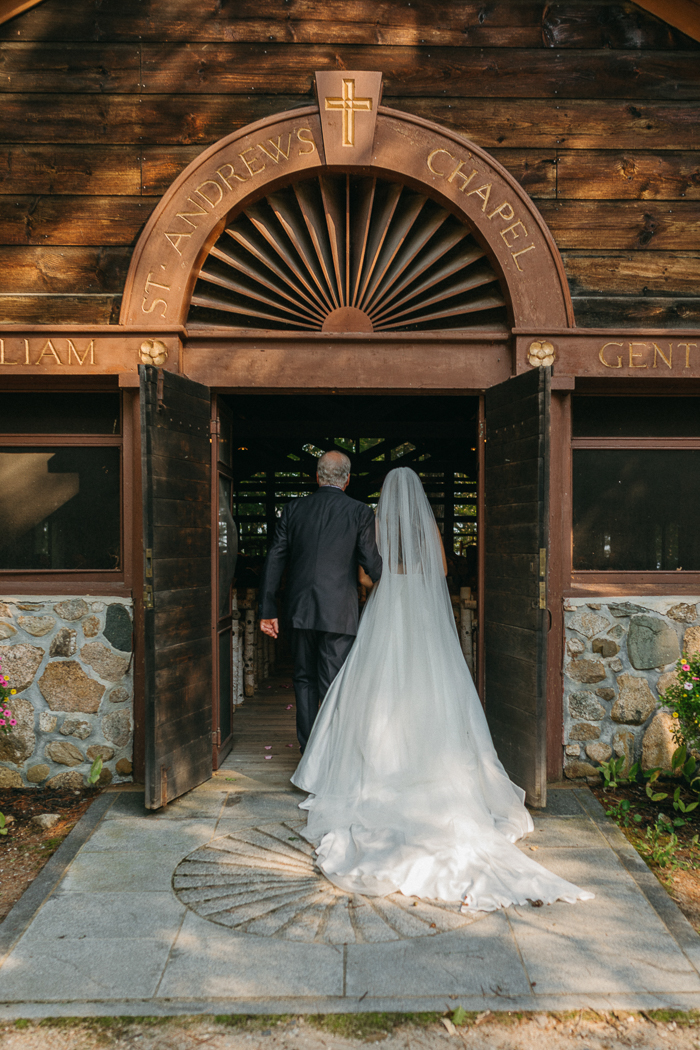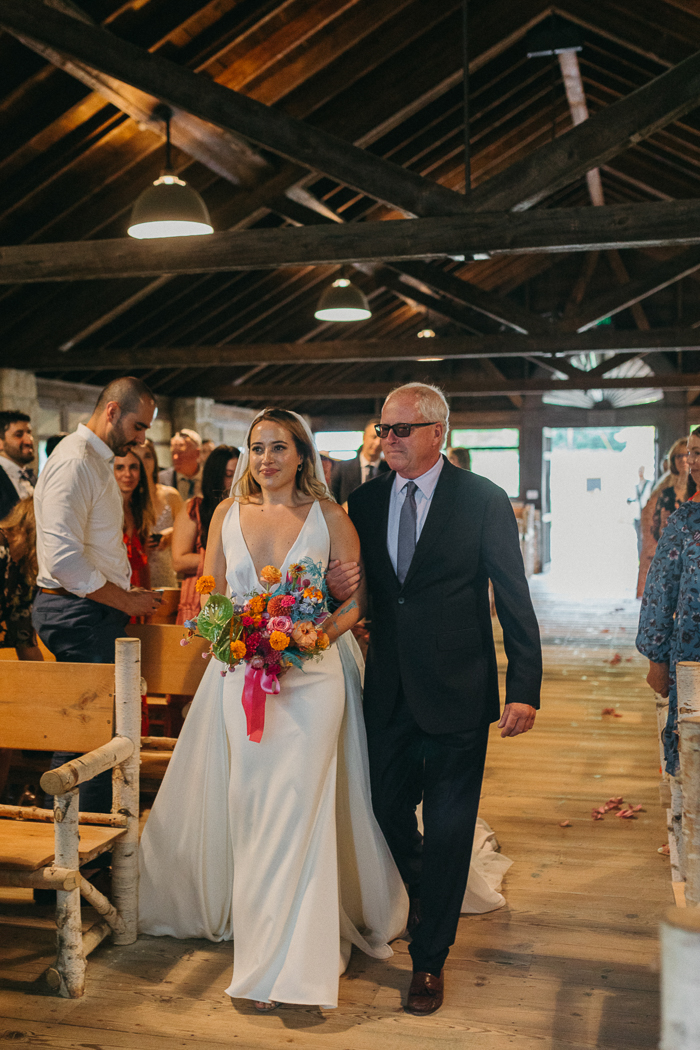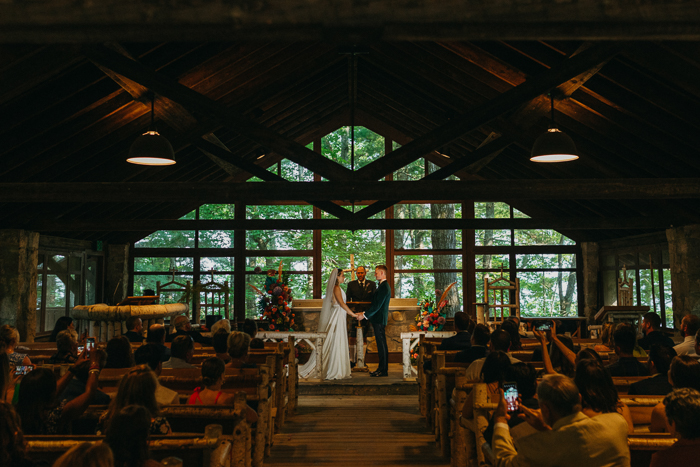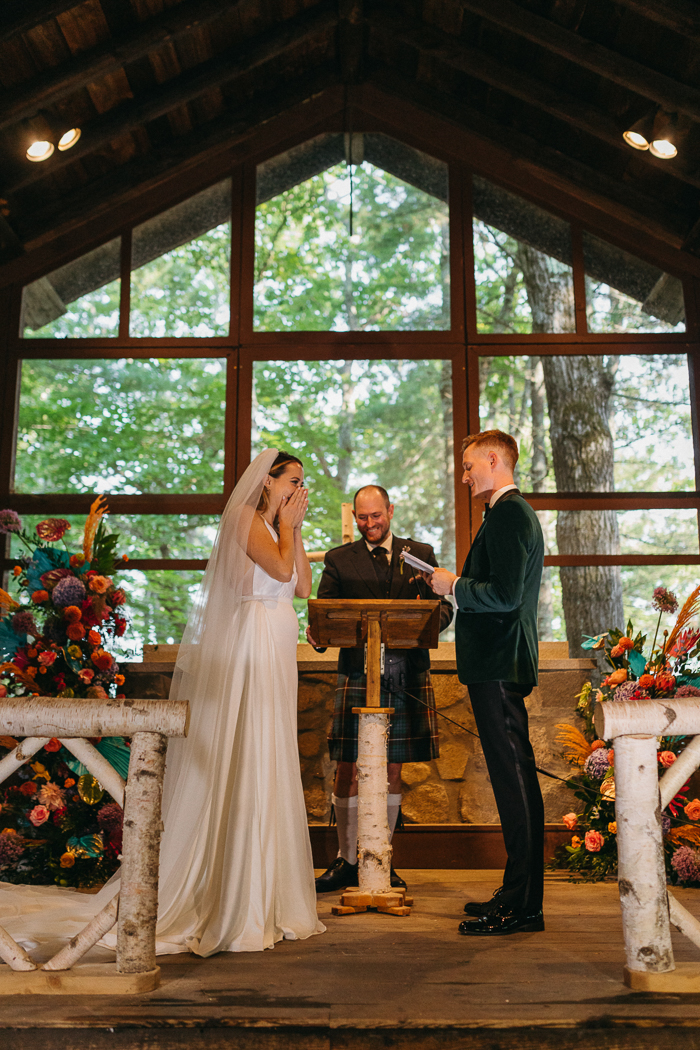 Recommended Reading: Get Inspired By These 30 Touching Wedding Vows Examples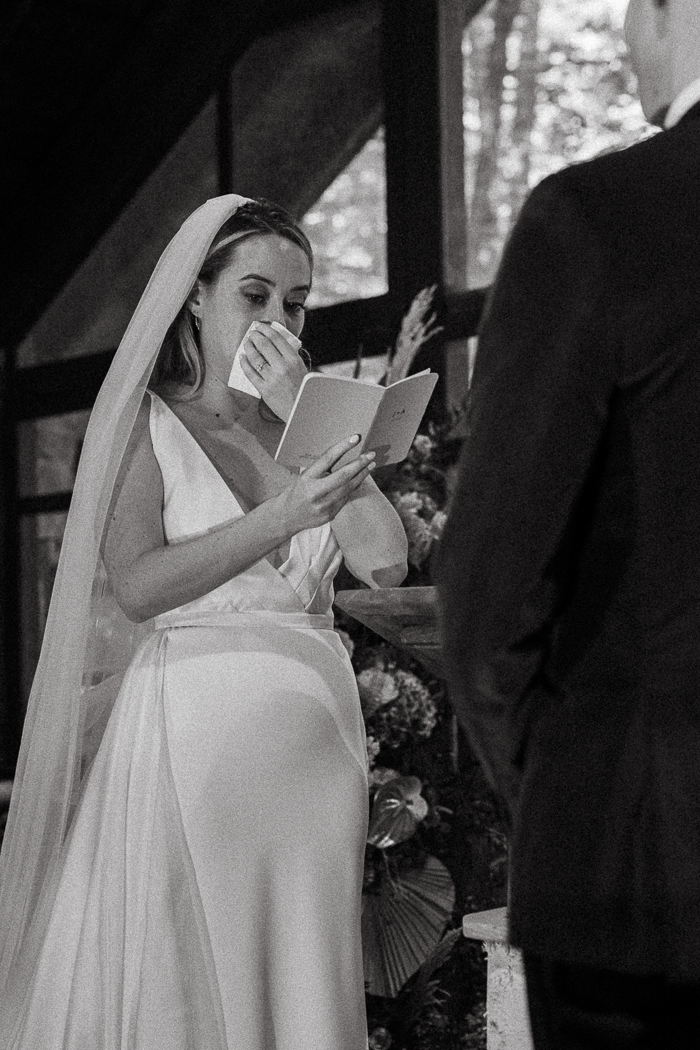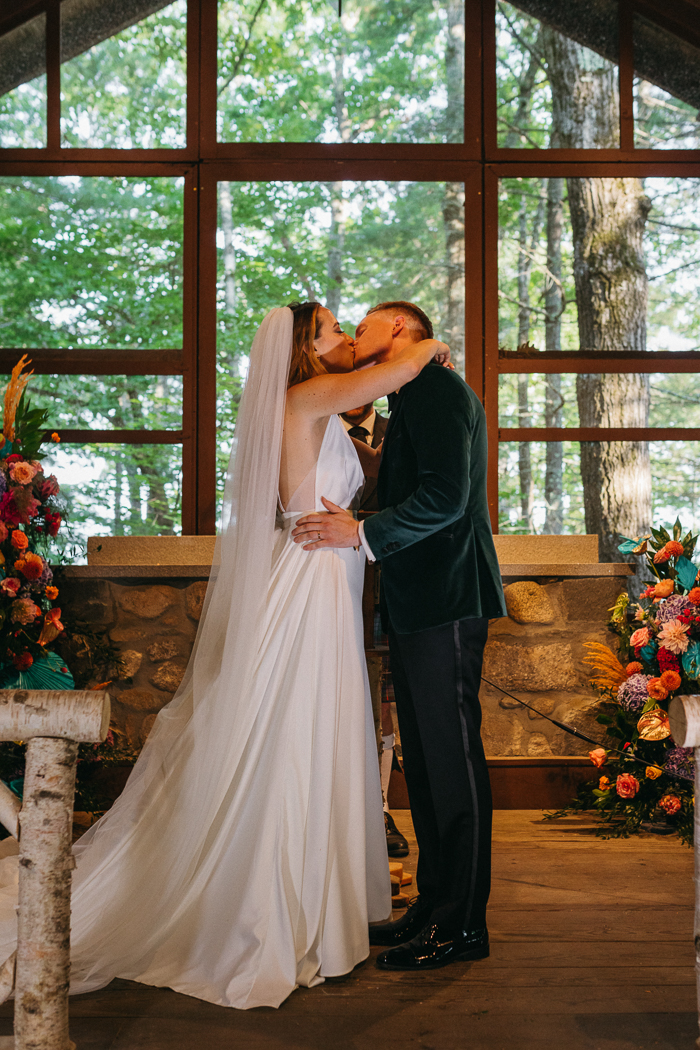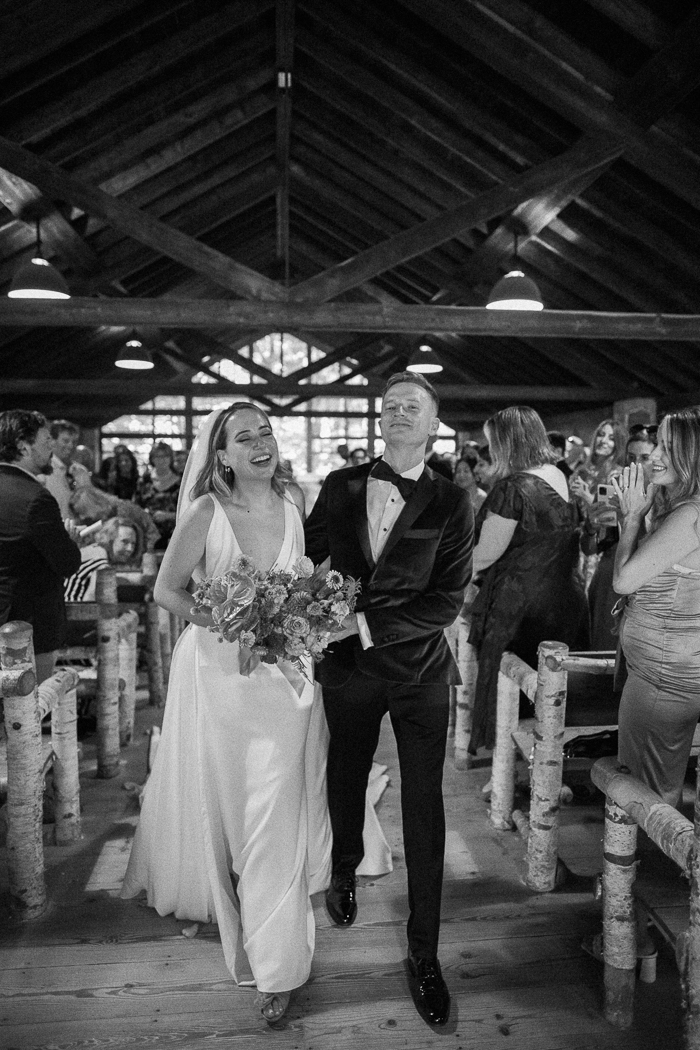 Unconventional Wedding Attire to Showcase Their Personalities
For Jesse's velvet green tux, we saw photos from a styled shoot at our venue, and both fell for the unconventional look and thought green would be so sharp against the natural background of the camp setting. I wanted flexibility and wanted a dress that was both simple and sophisticated. From the beginning, I knew I wanted straps, a deep V, and some removable flair, which I found in the form of a custom 8-foot-long removable train and worked with Rebecca Shoneveld to design. I have never been one for much hair or makeup or the idea of not looking like yourself at your wedding. My very talented girlfriends came to my rescue and got me wedding-ready with a very natural look.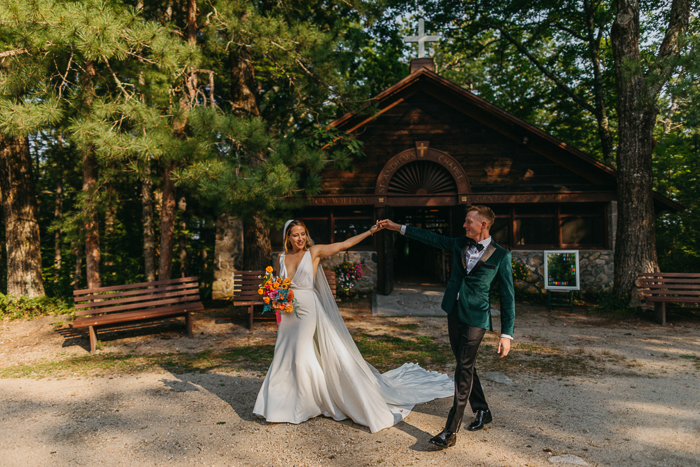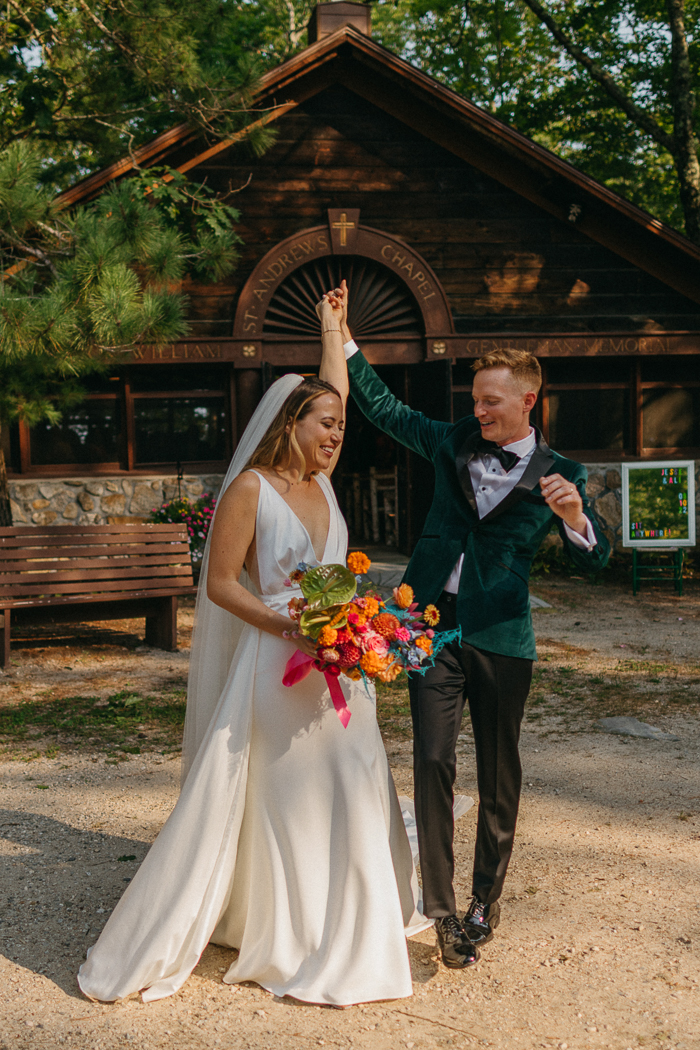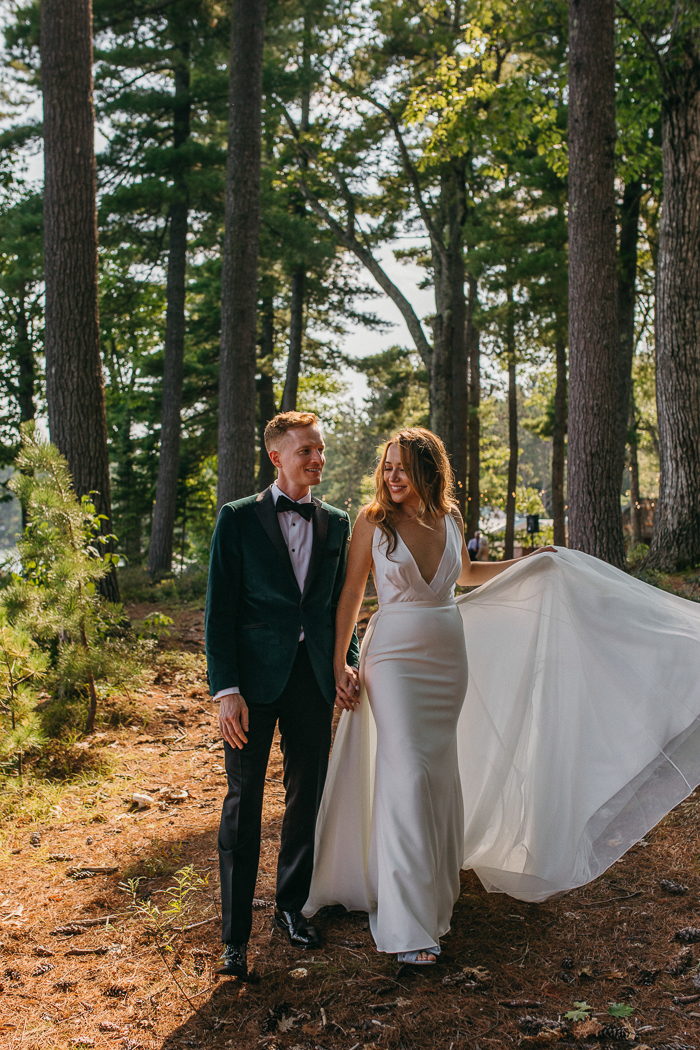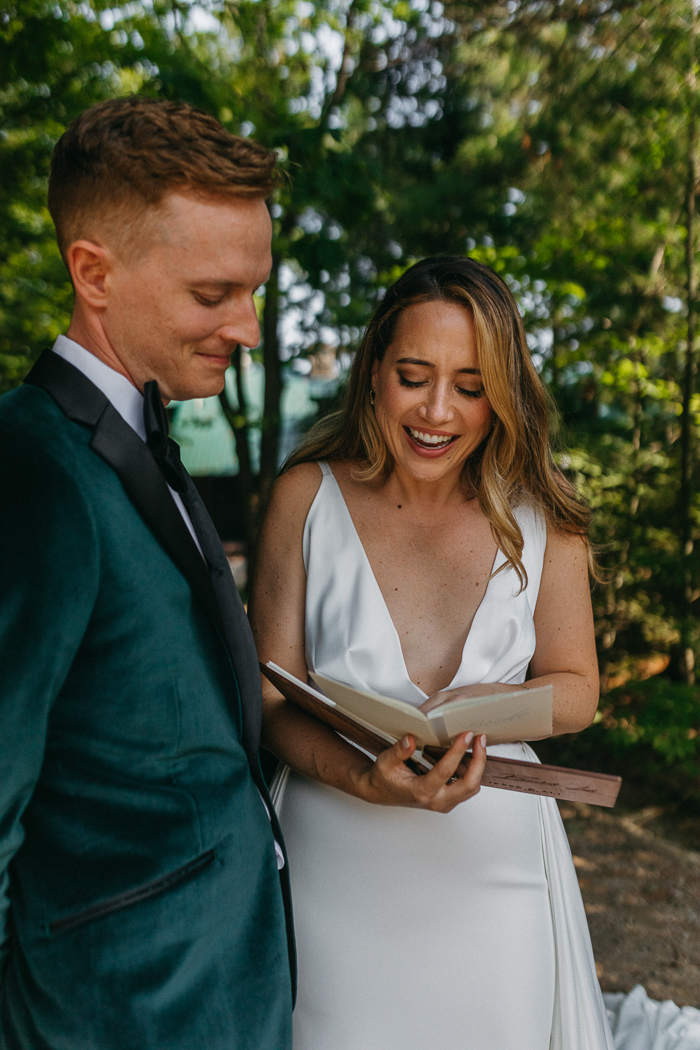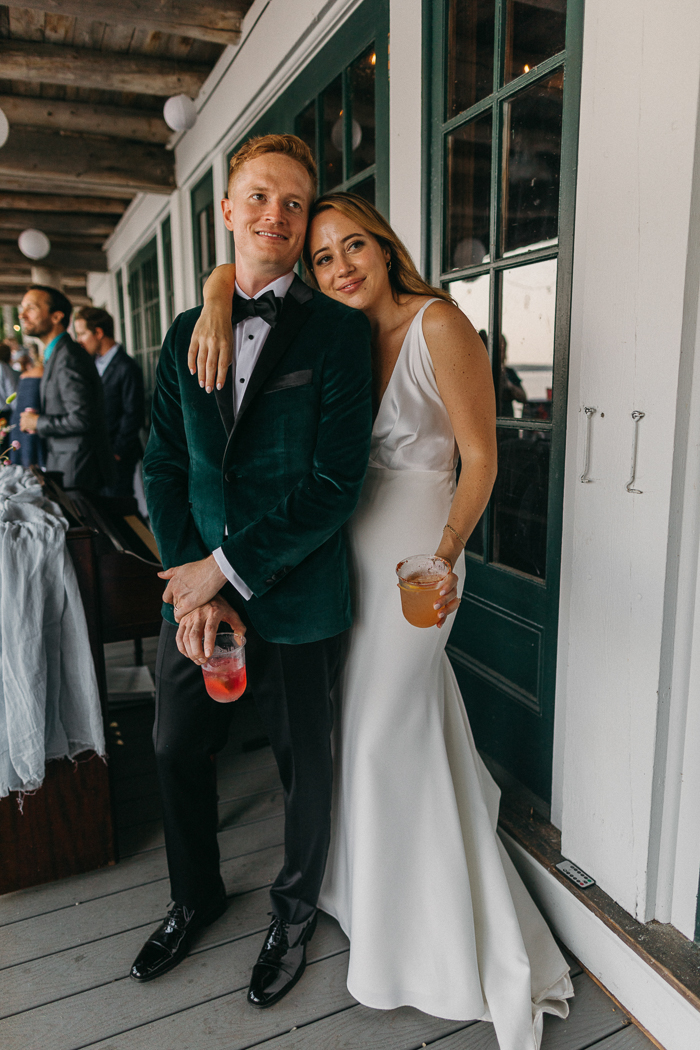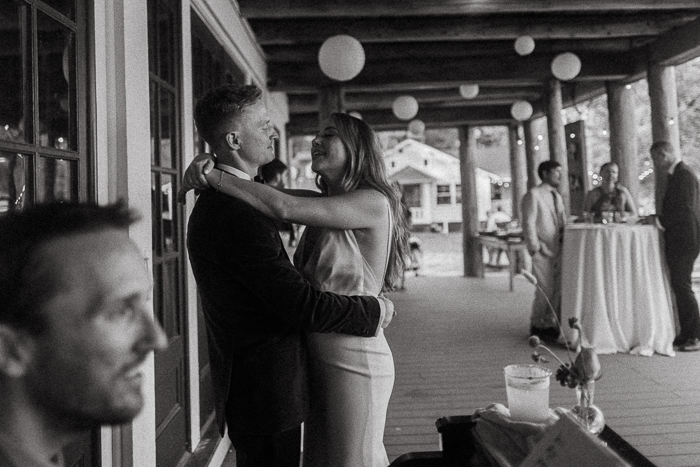 From Venue Setbacks to a Venue Dream Come True: How They Landed on a Camp O-AT-KA Wedding
We searched high and low for a venue, given we got married essentially during the rush of post-COVID-lockdown-rescheduled-wedding-palooza. We loved the birch wedding chapel at Camp O-AT-KA in Sebago, Maine. Our initial venue fell through quite dramatically (someone essentially bought out our contract), and we were so lucky to have made, in the end, a much better choice in Camp O-AT-KA. We envisioned a summer camp wedding from the beginning. We love how playful it is and knew it would bring many of our guests slightly outside their comfort zone, which is always a good thing.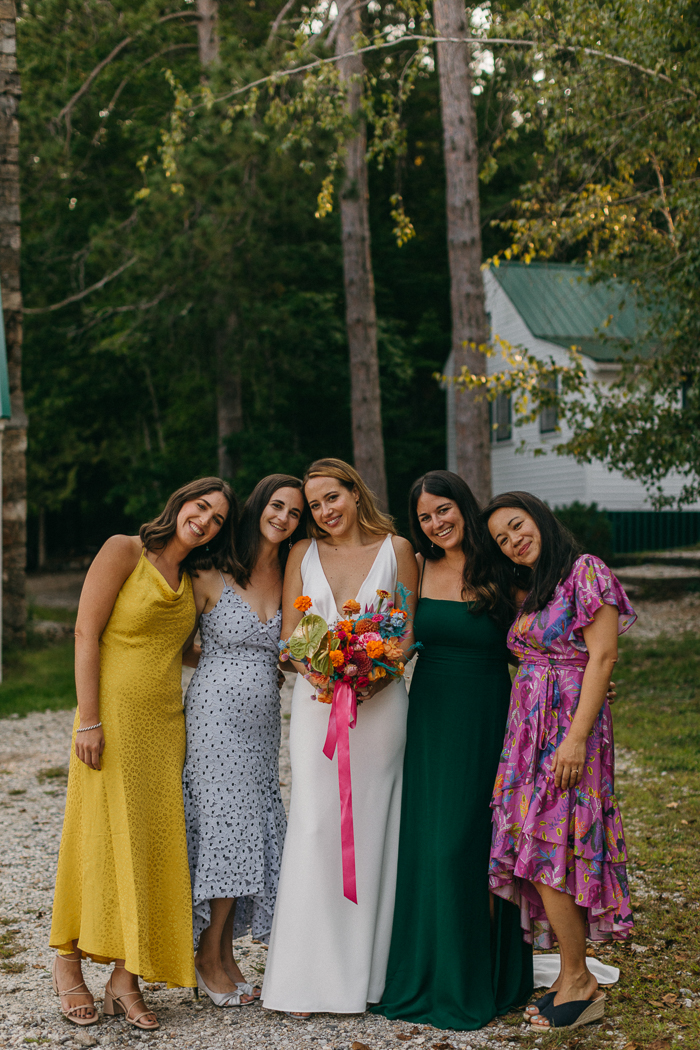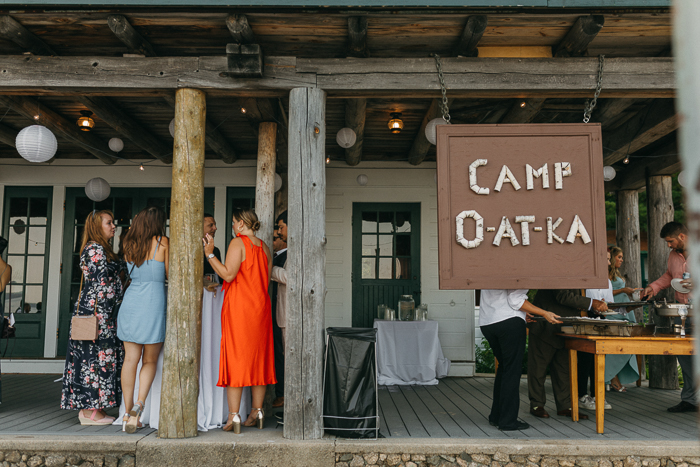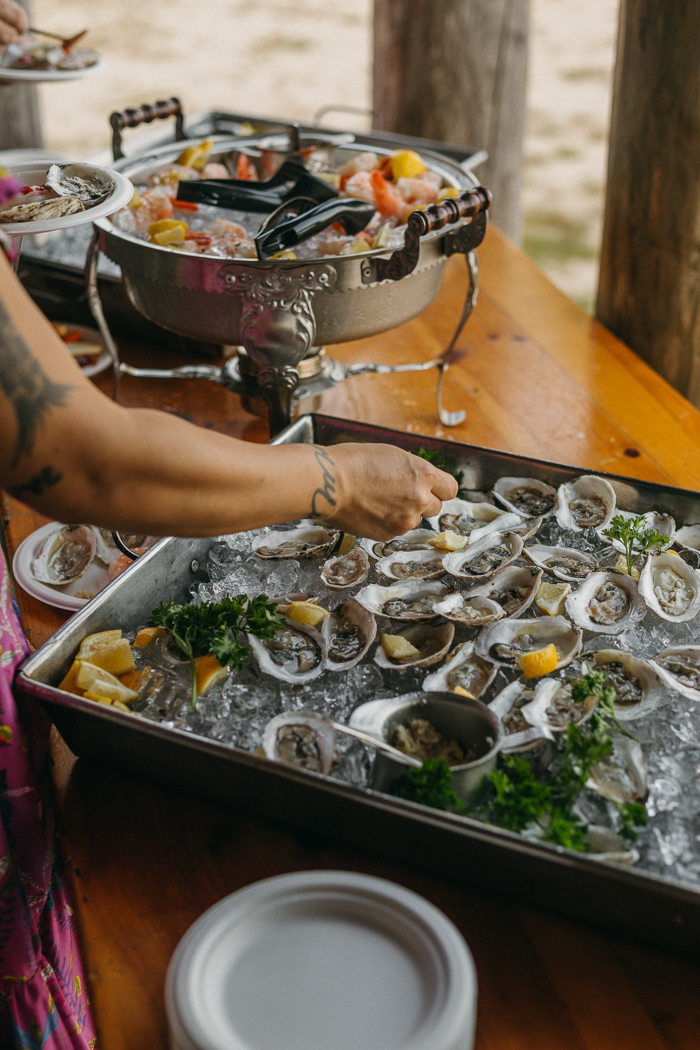 Recommended Reading: Wedding Catering Options Explained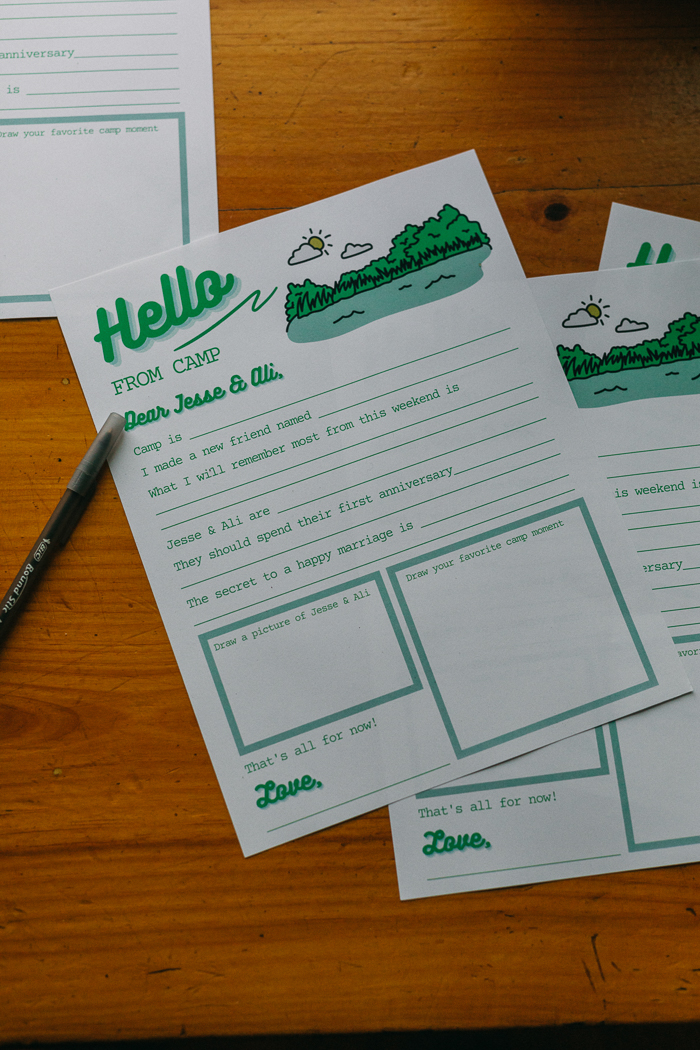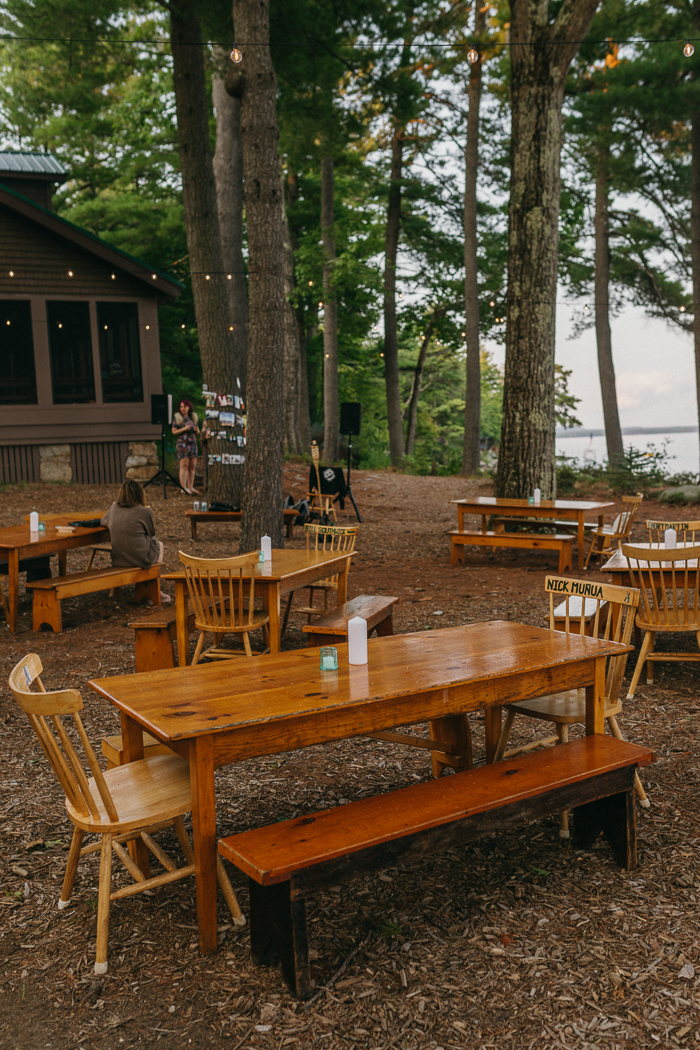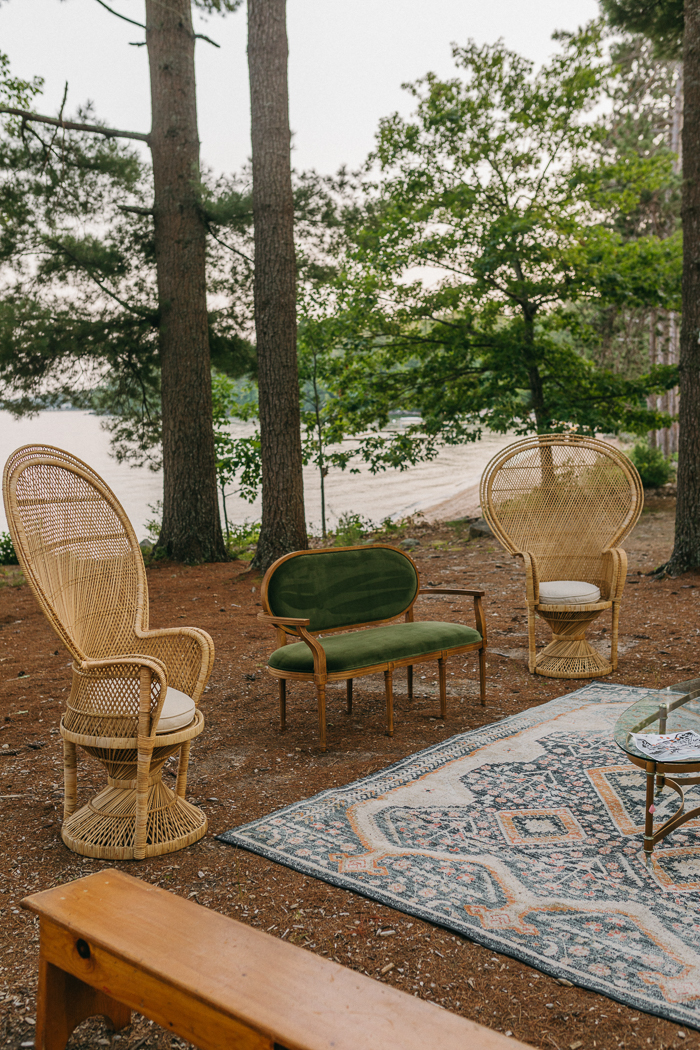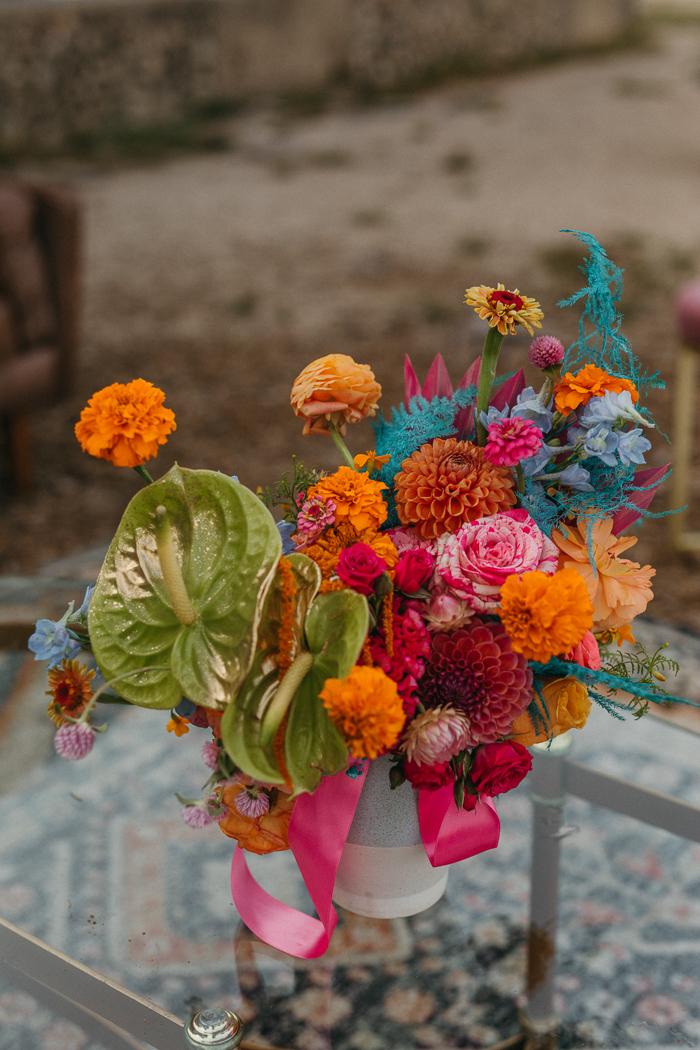 Meaningful Ceremony Touches: Handpicked Playlist and Symbolic Tree Planting
Our ceremony was one of our favorite parts of the day. We don't think there was a dry eye in the house (especially not ours). Ali is a musician, so using music to set the mood was important to her. She picked unique, personal songs to be played on piano by a friend. We also ceremoniously planted a tree to symbolize the strength and depth of our love and life together. It is now in our backyard, and we look forward to watching it grow.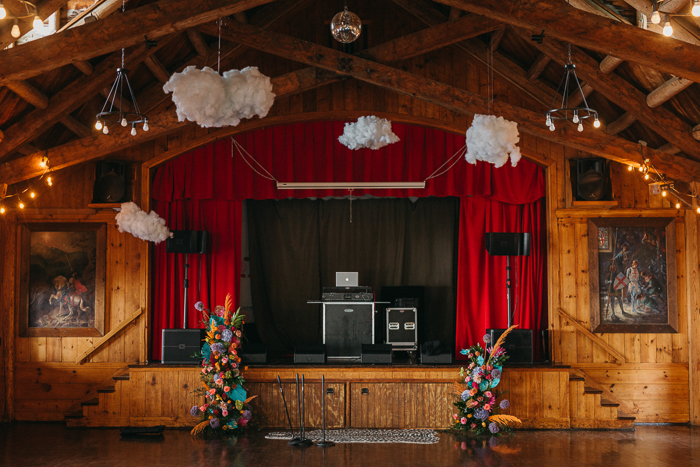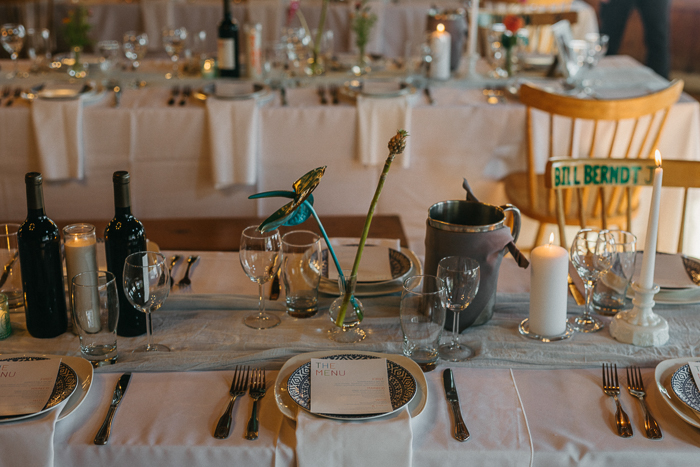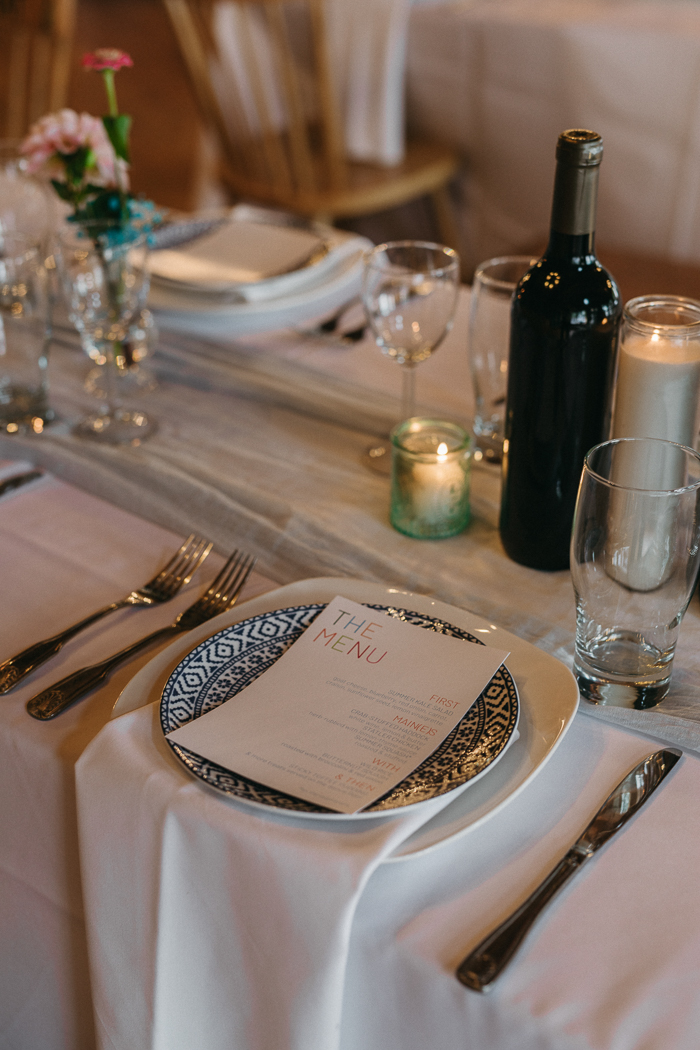 Recommended Reading: Elevate Your Reception Decor with These Wedding Table Settings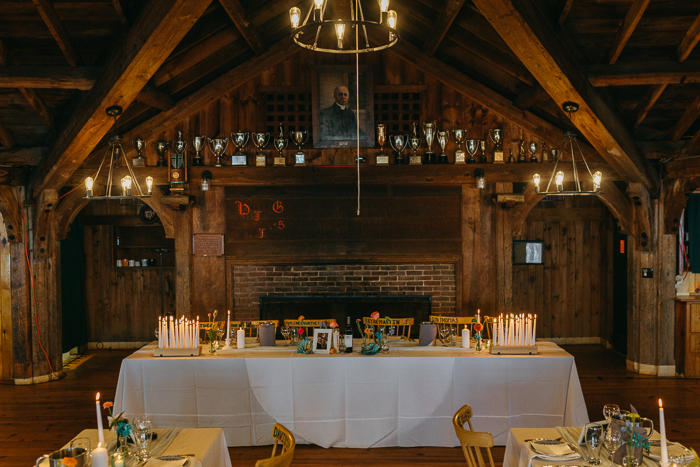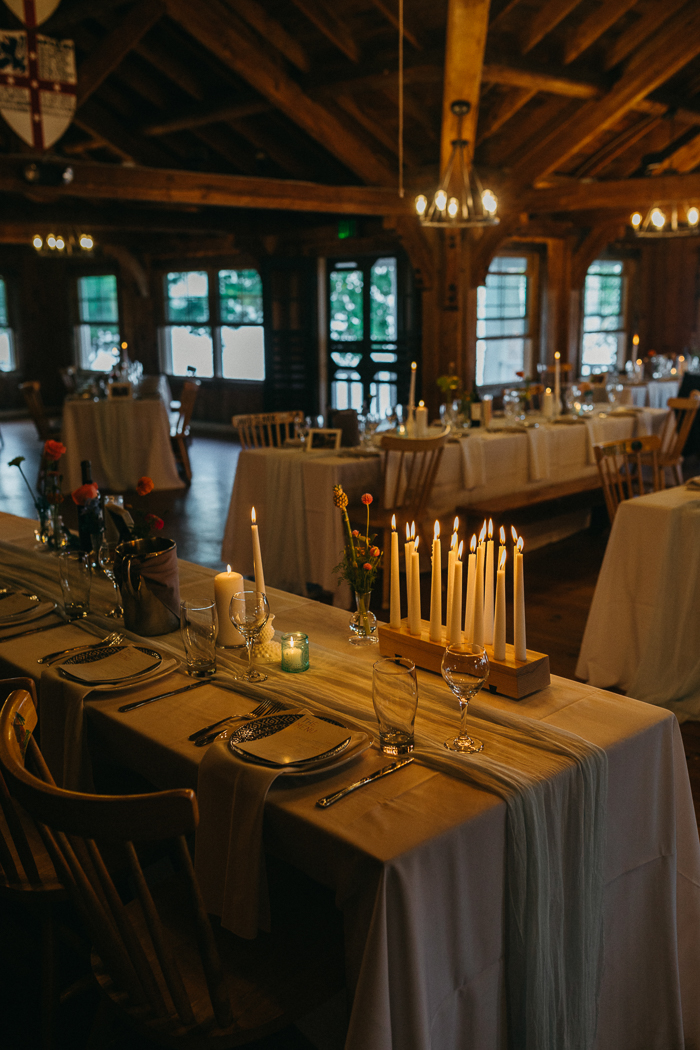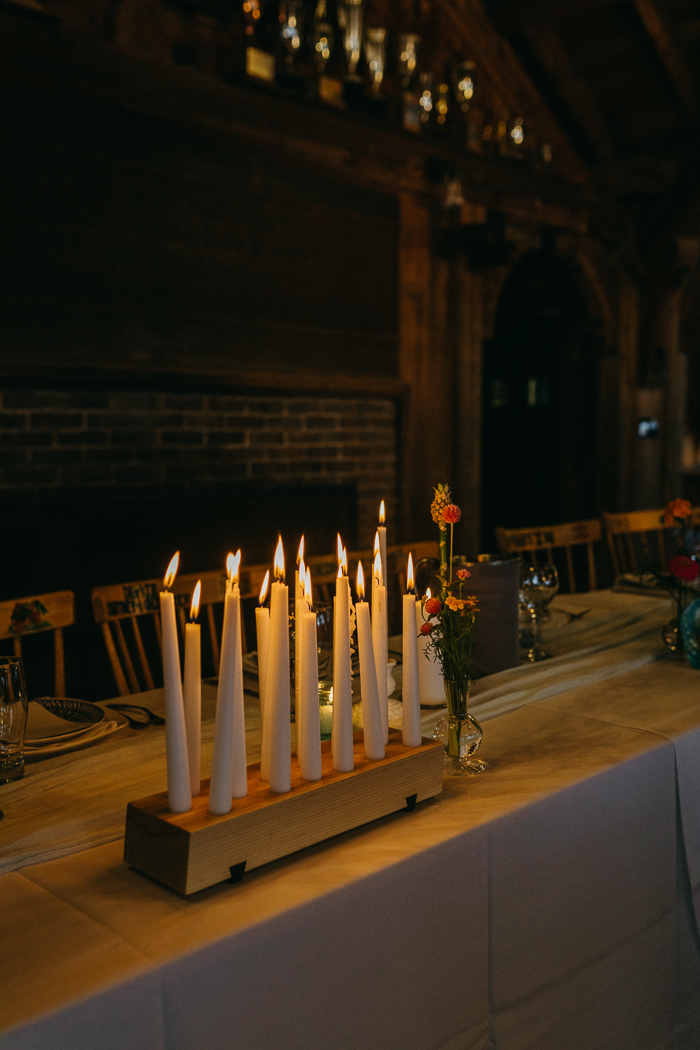 Navigating the Complexities of a Weekend Celebration With the Help of Their Wedding Planner
We took on a relatively big project of a weekend-long destination wedding where everyone was staying on-site and traveling from out of town (including ourselves – we lived in New York City). It was exactly what we wanted, and it was a lot of work to get there. We hired the most amazing wedding coordinator, and we absolutely couldn't have done it without her. We chose not to go the full planner route due to cost, but in the end, we might have done it differently, given the complexity of our particular venue and the surprising stress of planning a full weekend.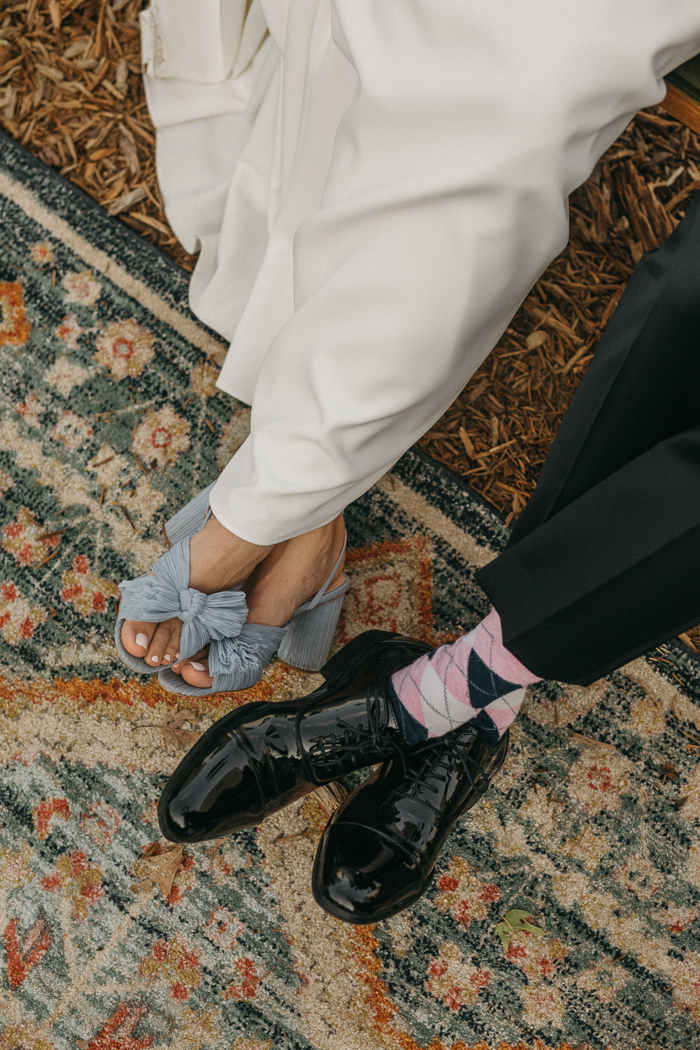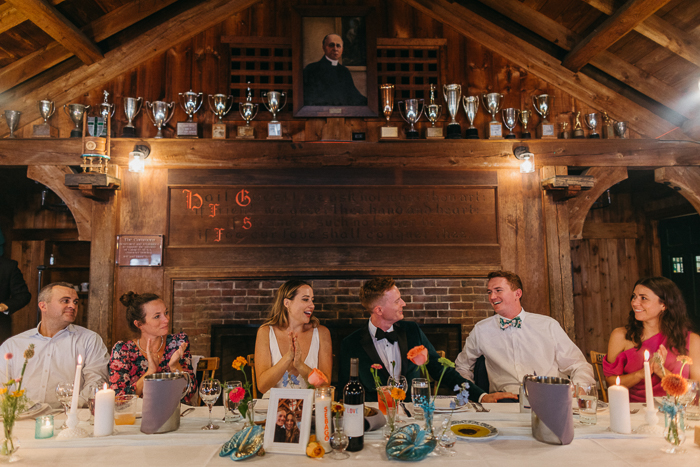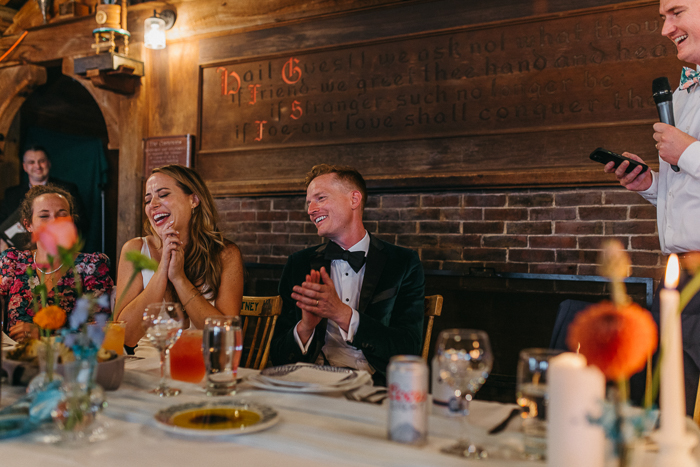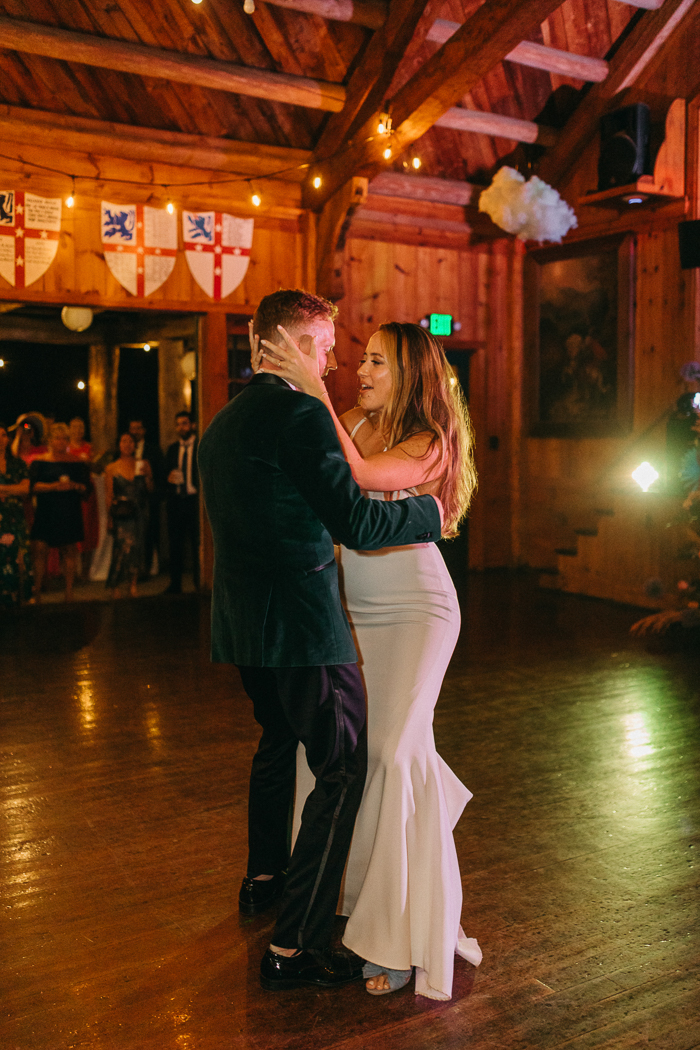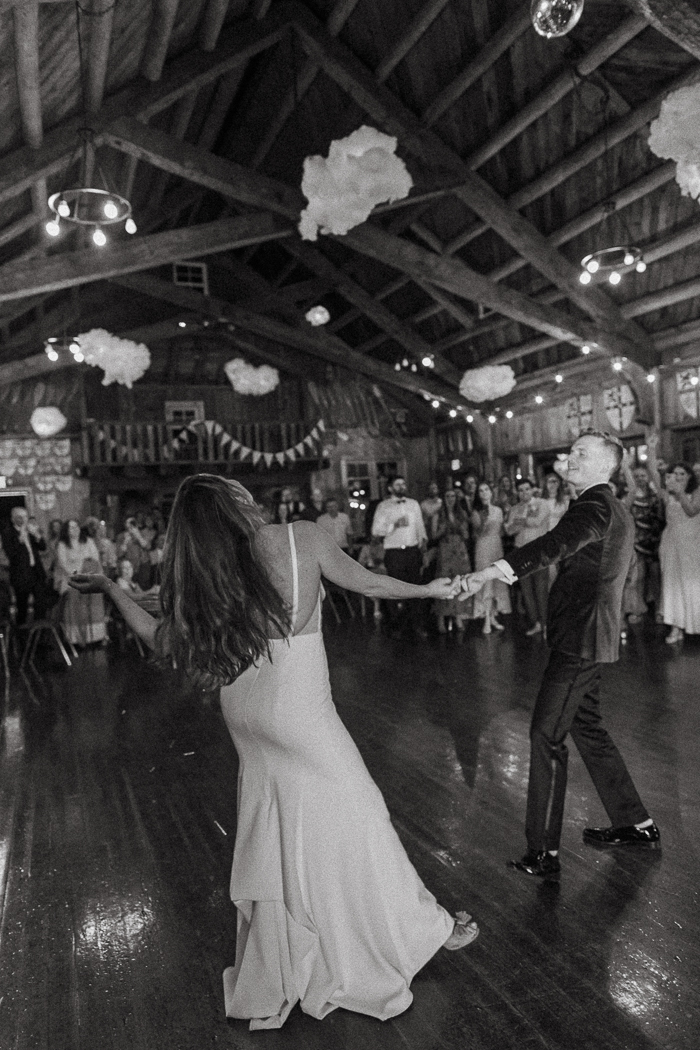 From Flowers to Sticky Toffee Pudding: Crafting a Wedding That Truly Reflected Them
People still tell us it was one of the more unique and fun weddings they've attended. We are biased, but it was the wedding we wanted, and we are so proud that we could bring our vision to life and share it with our family and friends. There was very little cookie-cutter about our wedding. It reflected us as individuals and a couple, from more obvious choices like flowers and music to finding someone amazing (Lisa from Cakes for All Seasons in Biddeford) to making us sticky toffee pudding as our wedding dessert instead of a traditional cake.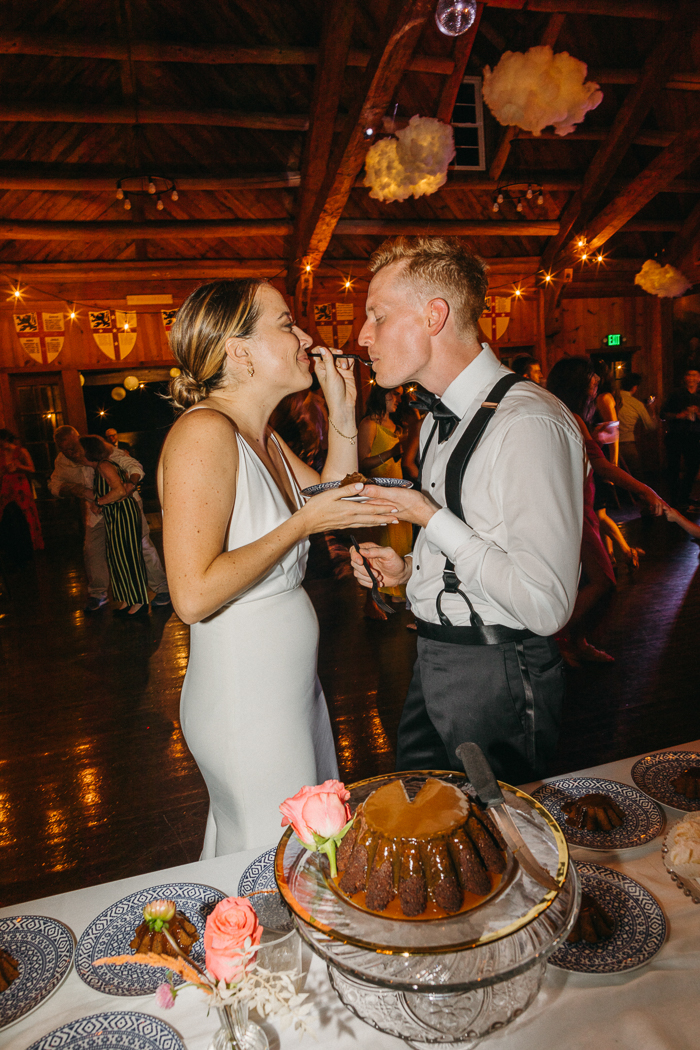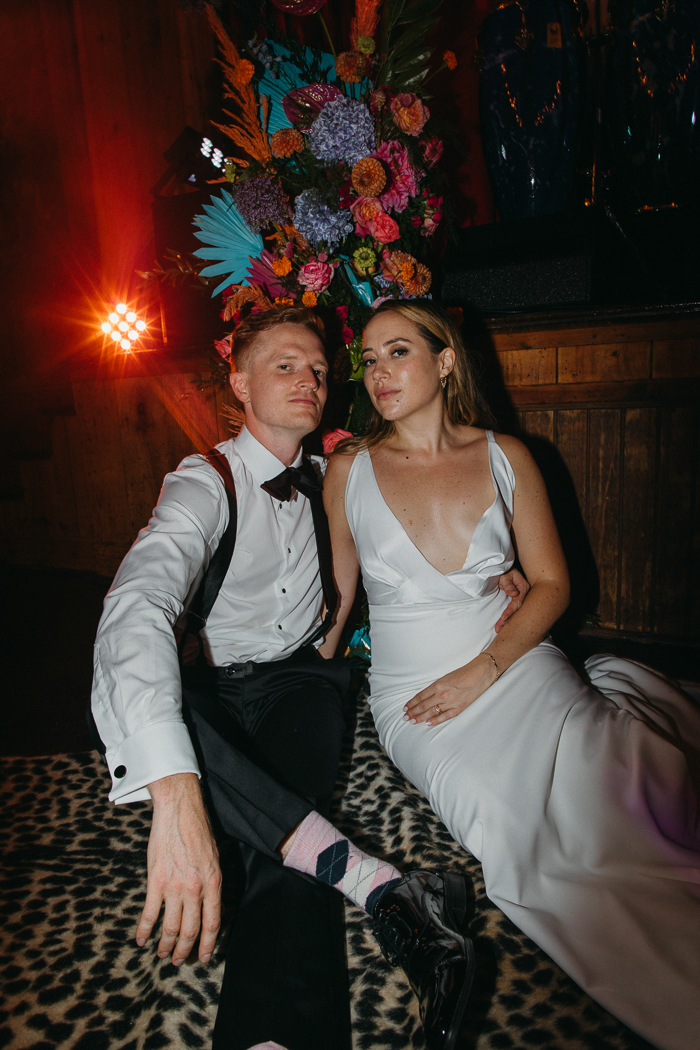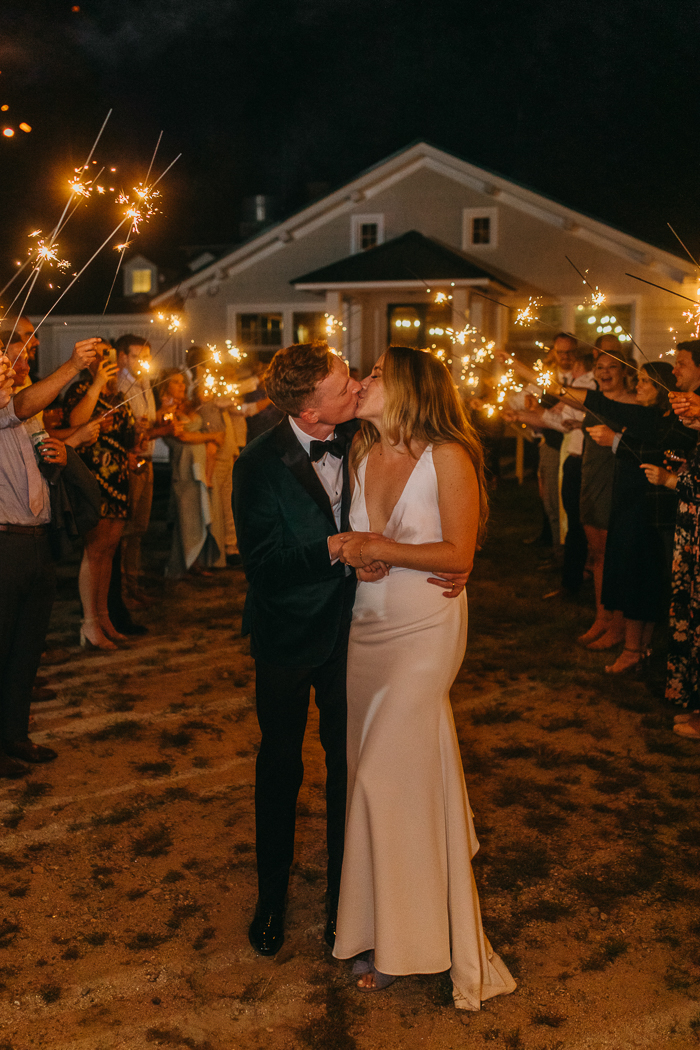 Congratulations to Ali and Jesse on their colorful weekend-long Camp O-AT-KA wedding. And a big thank you to Kindred Weddings for capturing this fun celebration's incredible details and unforgettable moments.
As this couple did, choosing a venue that matches your wedding vision is crucial for setting the right mood and style for your celebration. To help you make this critical decision without too much stress, take a look at our guide for finding the perfect venue. It's designed to simplify the process and make your wedding planning journey smoother.