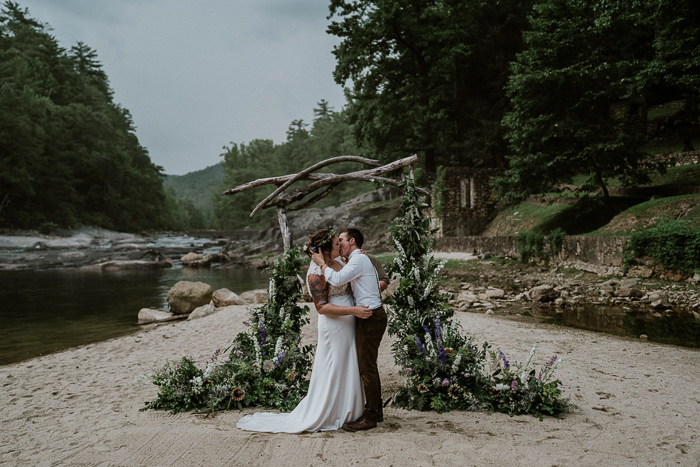 Amber and Finnegan's wedding vision was to create an intentional and inclusive celebration– and that's precisely what they did. From the thoughtful pronoun pins and rainbow flags to supporting inclusive vendors, their North Carolina forest wedding reflected their values and showcased their queer love. They incorporated everything they held dear into the details.
As much as their big day was meaningful, it was picturesque as well. They exchanged their vows along the river with stunning forest and mountain views in the background, while a rustic driftwood arch adorned with wild ground florals framed the moment they said, "I do." And in an unexpected turn of events, they wrapped things up by jumping into the river–talk about splashing your way into being newlyweds!
After all that excitement, they returned to their cabin for a cozy and fun reception. Complete with a rainbow wedding cake, a drag queen performance, and a sparkler exit, it was the perfect way to end their big day. Everything about their wedding was full of love, and these beautiful photos captured by Folk and Wayfarer tell the whole story. So keep scrolling to see every magical moment.
The Couple:
Amber and Finnegan
The Wedding:
Lenoir, North Carolina, United States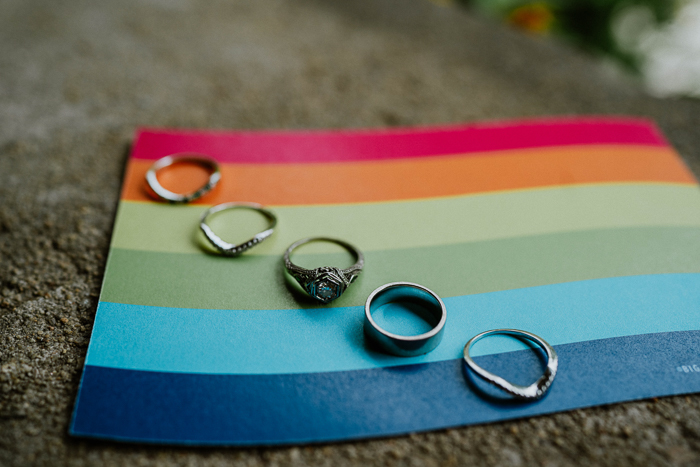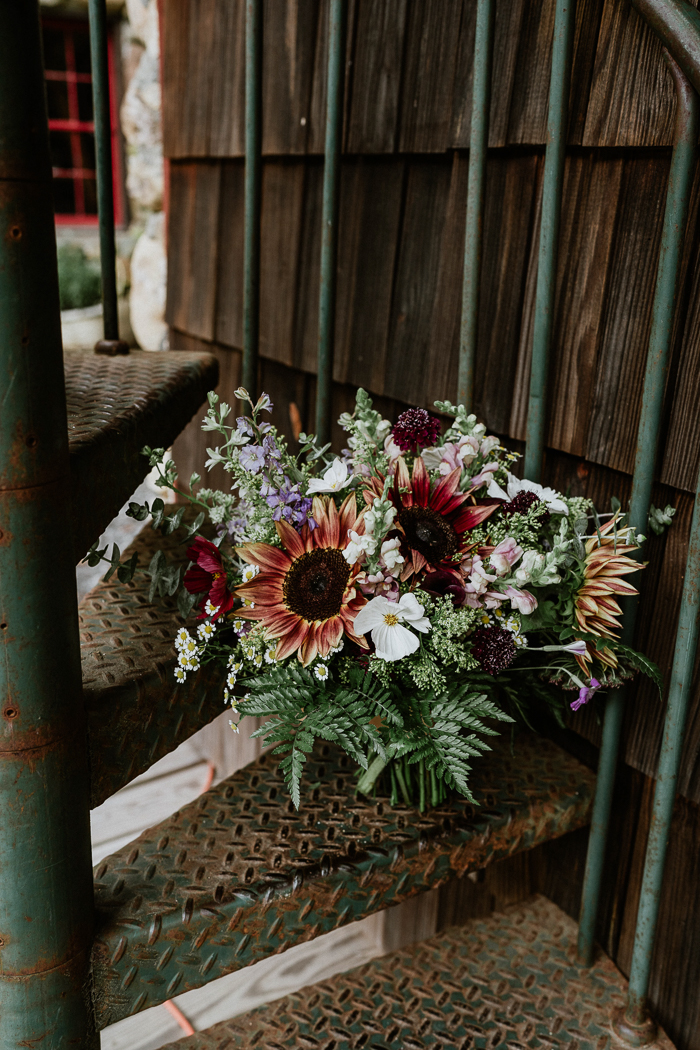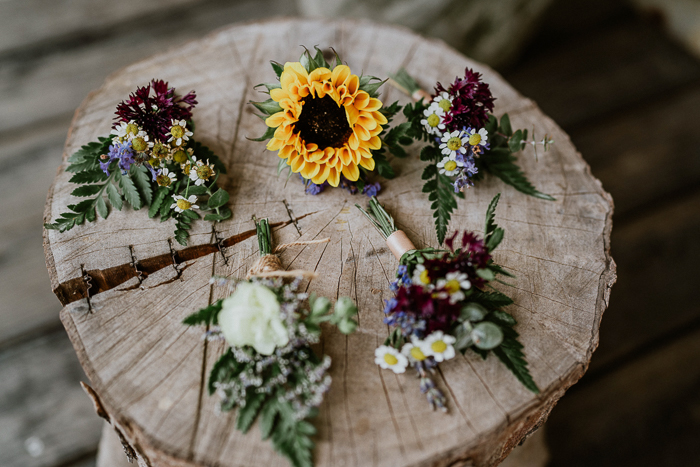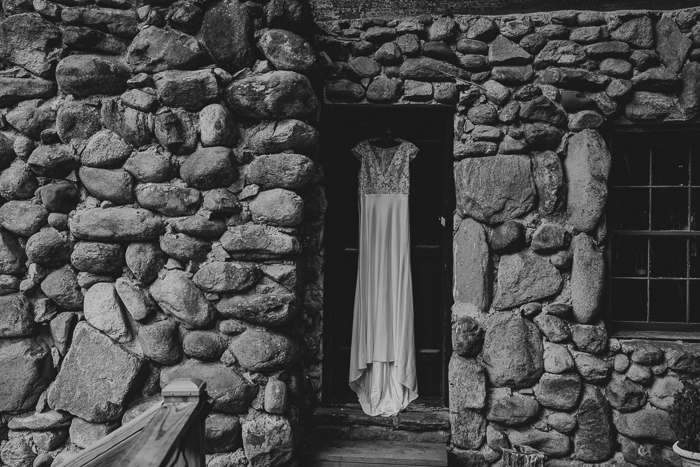 Why A North Carolina Forest Wedding
We wanted to create a day and space that spoke to us. And not surprisingly, the vibe that spoke to us was queer forest fairy. Full disclosure? We never looked at another venue. This was also the hallmark of our planning process. Once we saw something we liked, we just picked it. We tried hard to have only a few options in the mix since that can cause too much overanalyzing.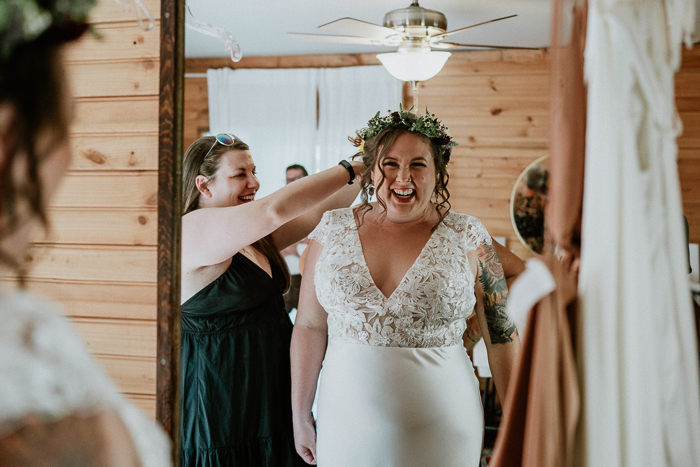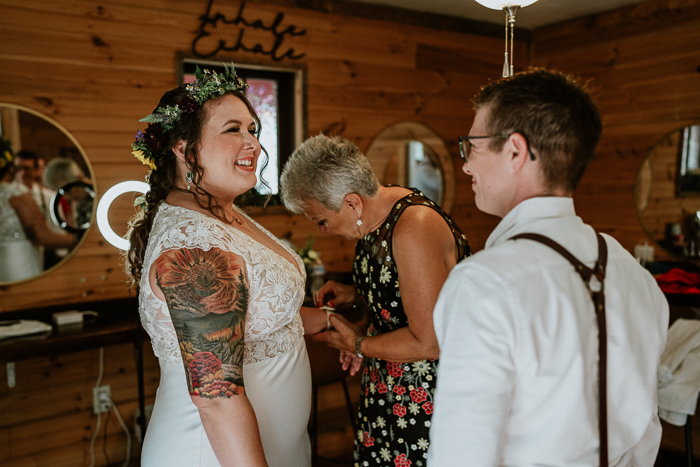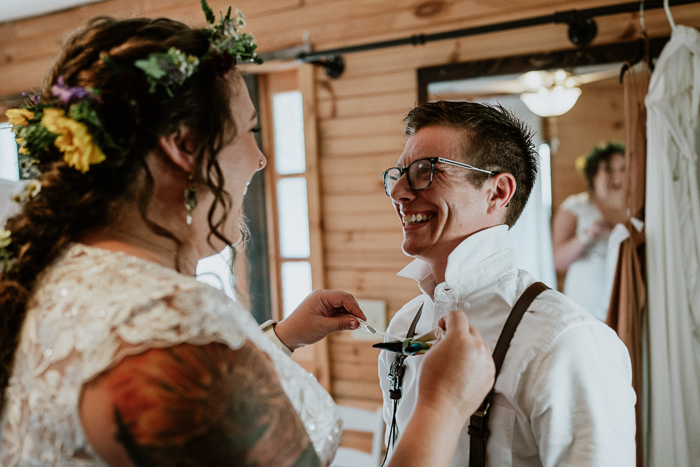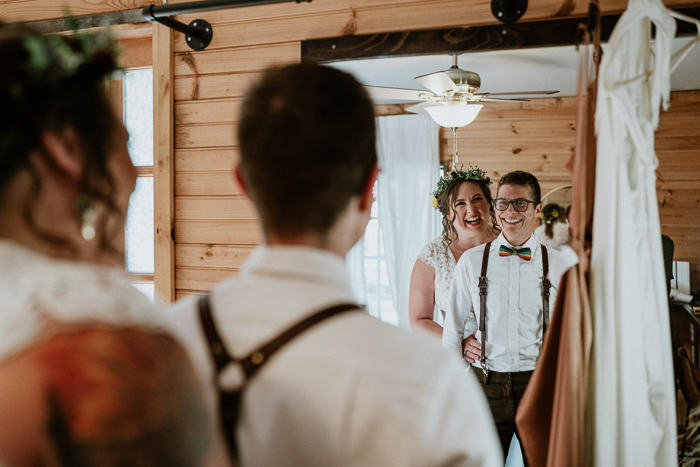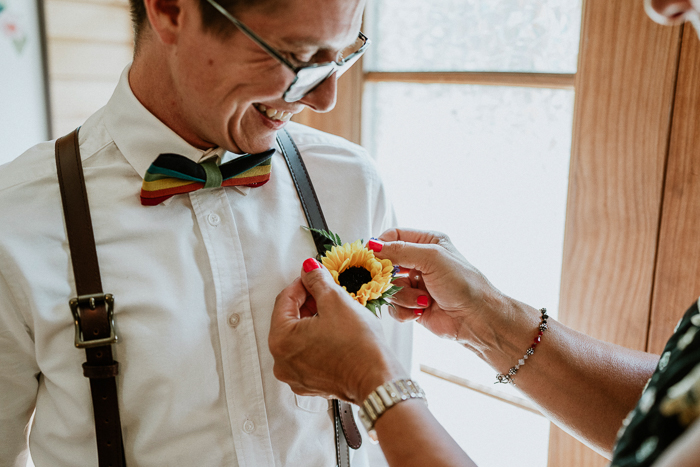 Advice: Have Several Ceremonies To Take The Pressure Off
Our advice is to get married before you get married. What we mean by that is to have your own ceremony before you do the big one. We got married three times that week–once with our family and two friends, one with mushy romantic vows in the spot we got engaged, and then the big day with all the incredible people we know. Getting married before the big day took all of the pressure off. Nothing had to be perfect or go exactly as planned. Everything could be a big wonderful mess, and it was beautiful. We would recommend this to everyone!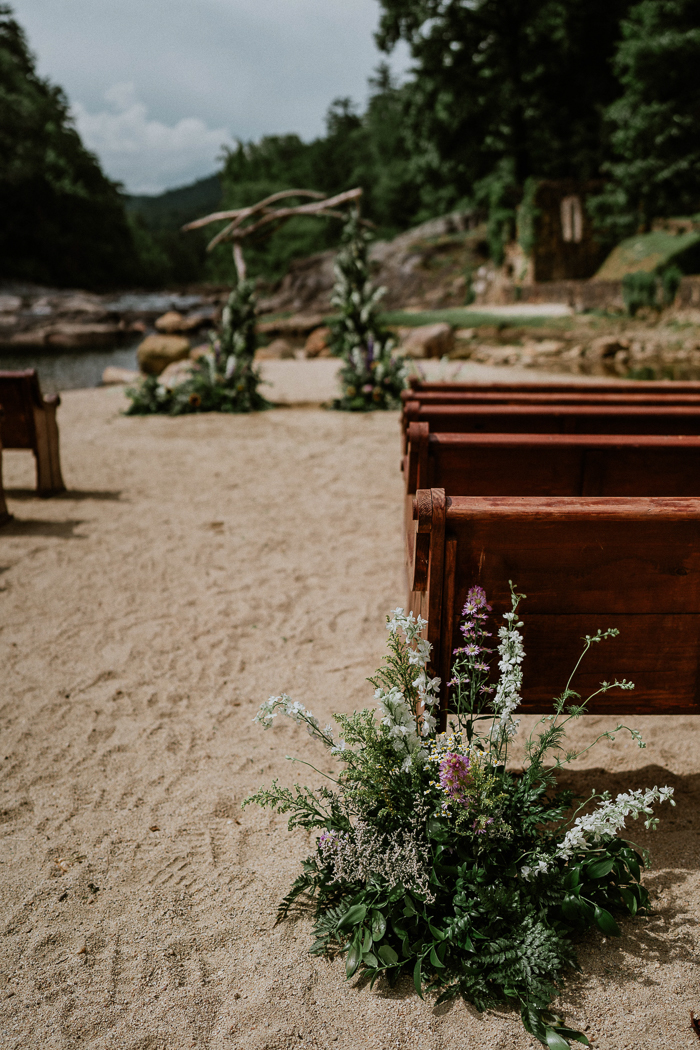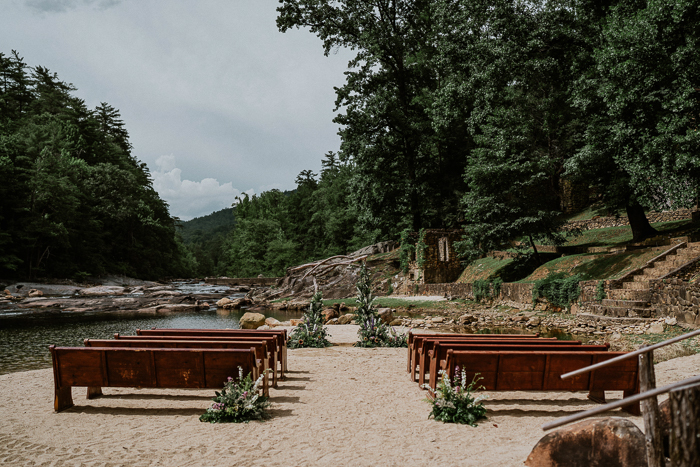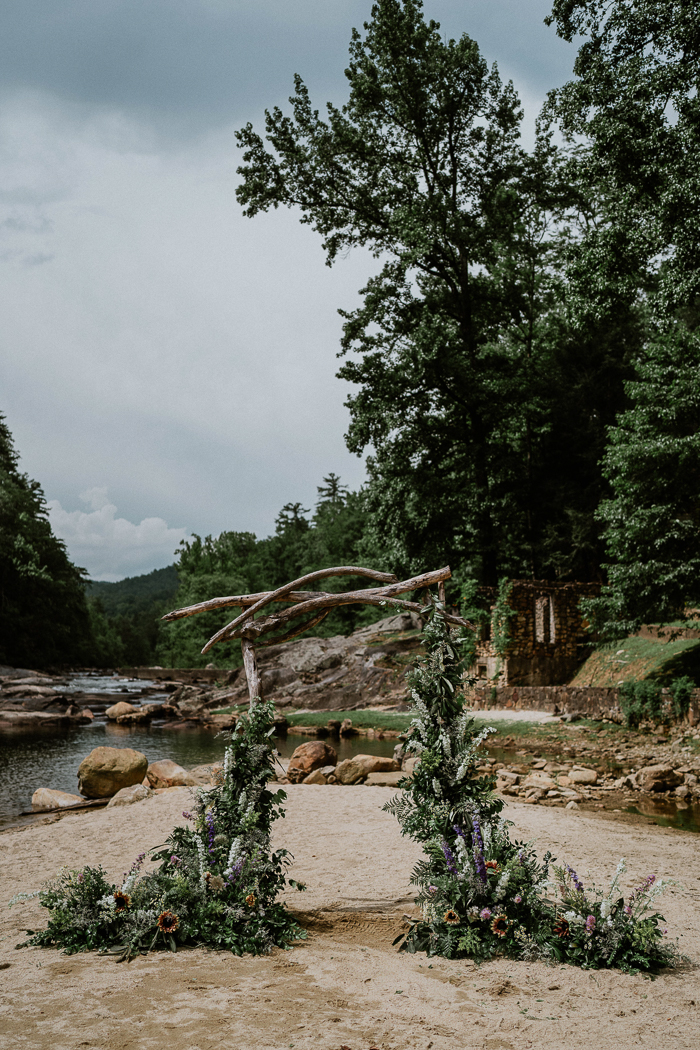 Creating A Ceremony That Reflected Their Values
Our stellar officiant Wendy started with queerly beloved and did a fantastic job personalizing our ceremony. We chose romantic roommates for life instead of the traditional husband and wife. We also removed every piece of misogynistic/patriarchal wording. And replaced it with things like we promise to be on each other's team and assume that the other person is doing the best they can with the tools and resources they have at the time.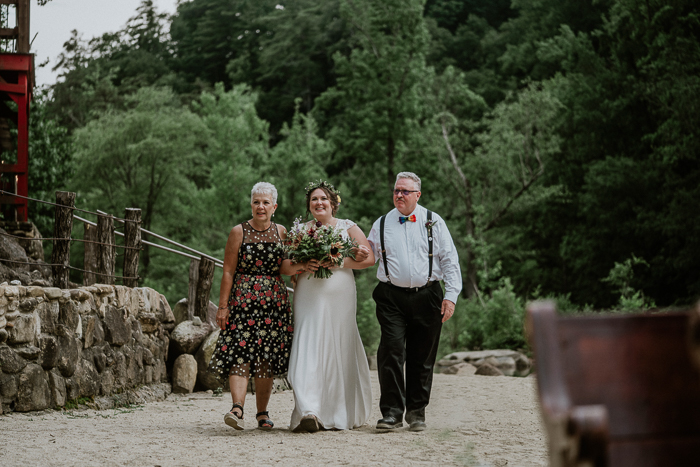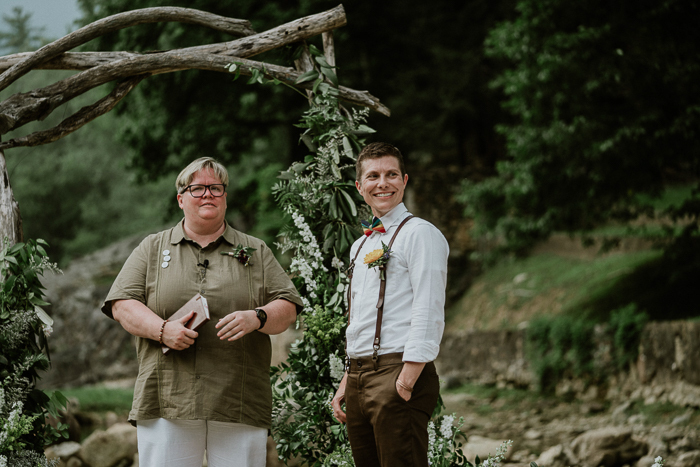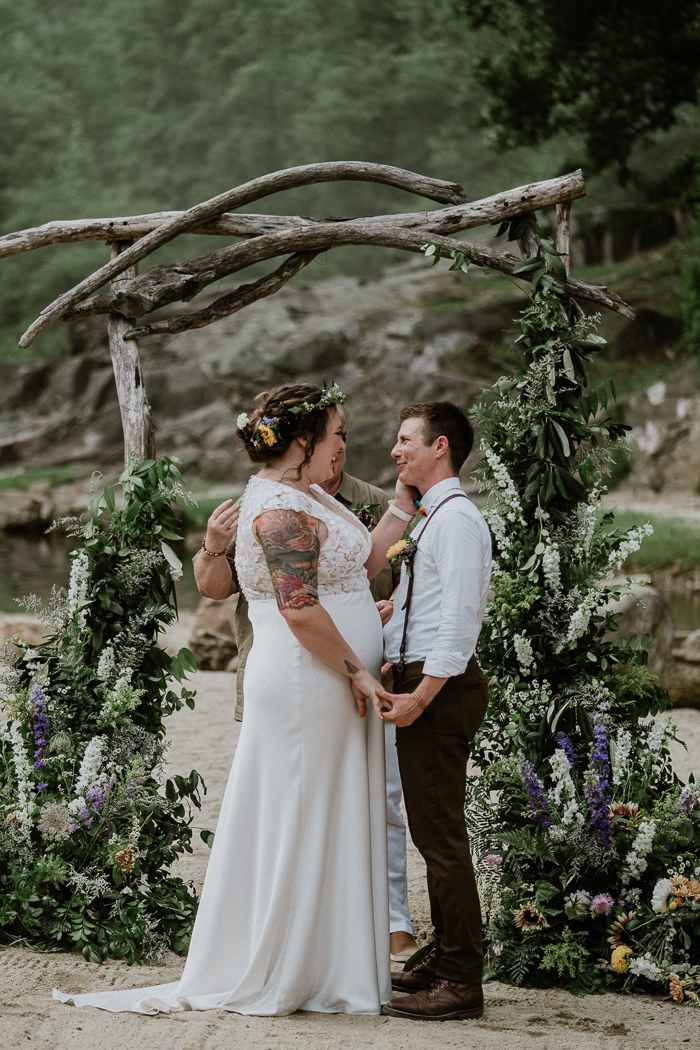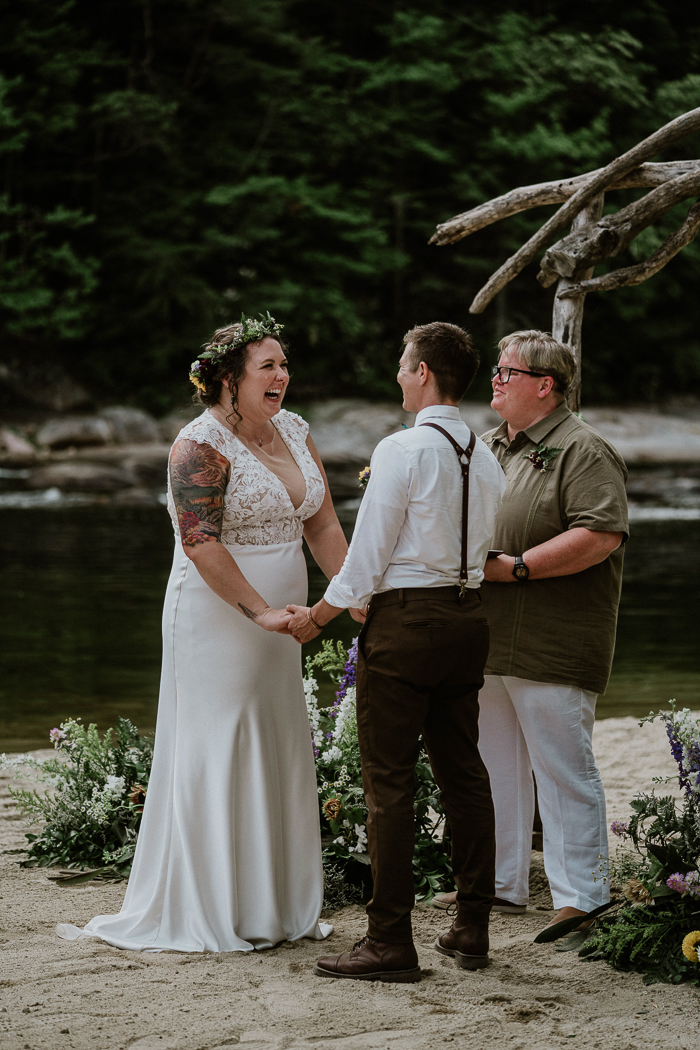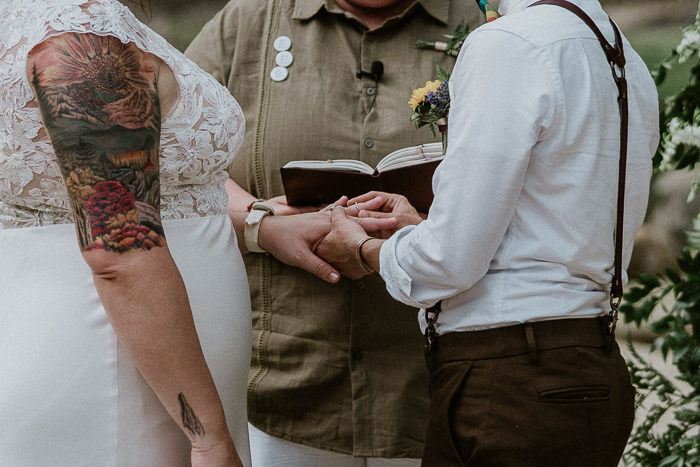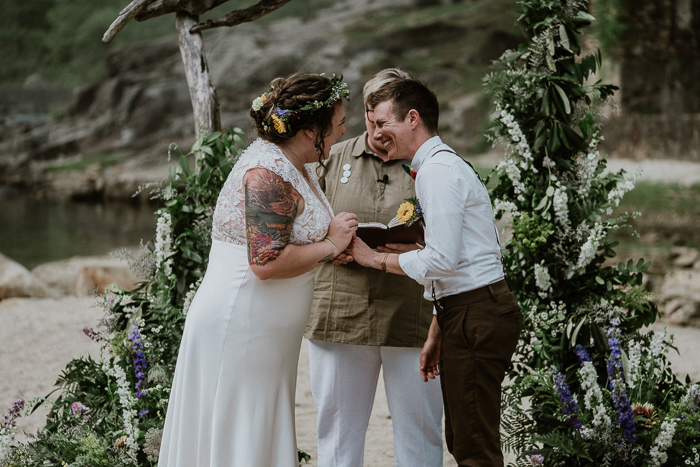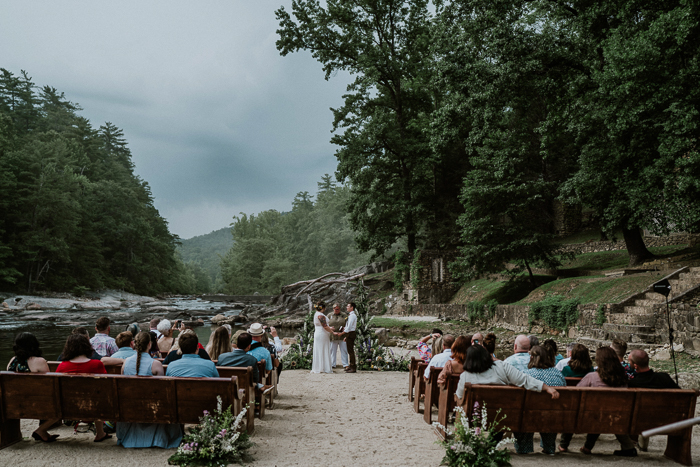 Supporting Queer Vendors And Donating To Their Charity Of Choice
I am proud that our wedding was a safe, inclusive space that celebrated queer love and that we got to be surrounded by incredible people. Additionally, we wanted to be able to support queer vendors, which we did, and we used our wedding funds to donate to the Carolina Abortion fund.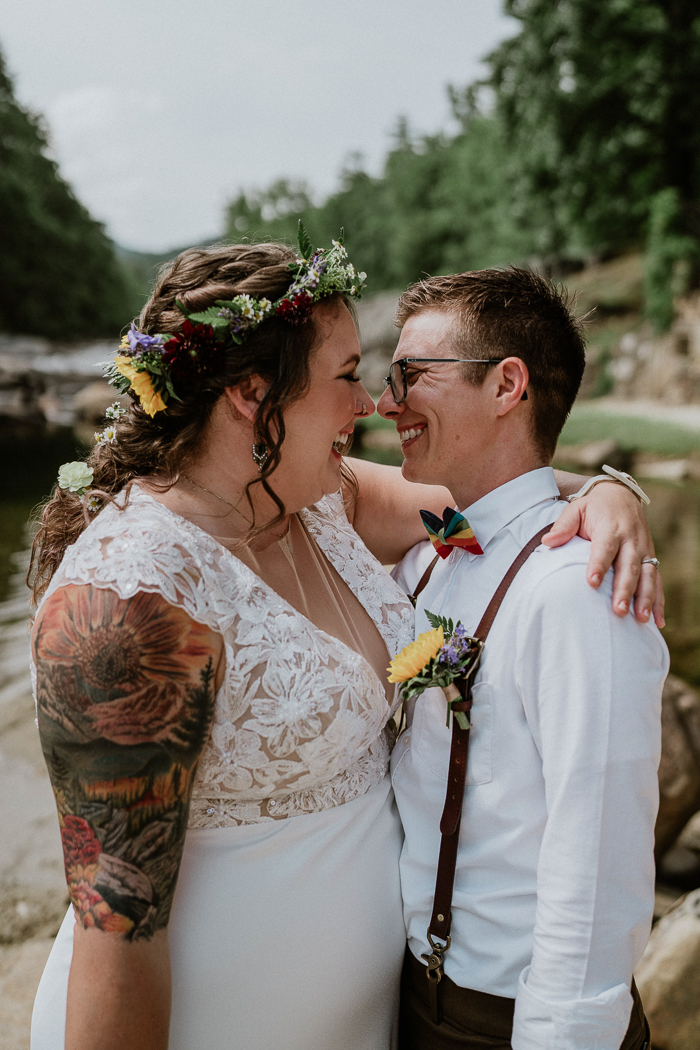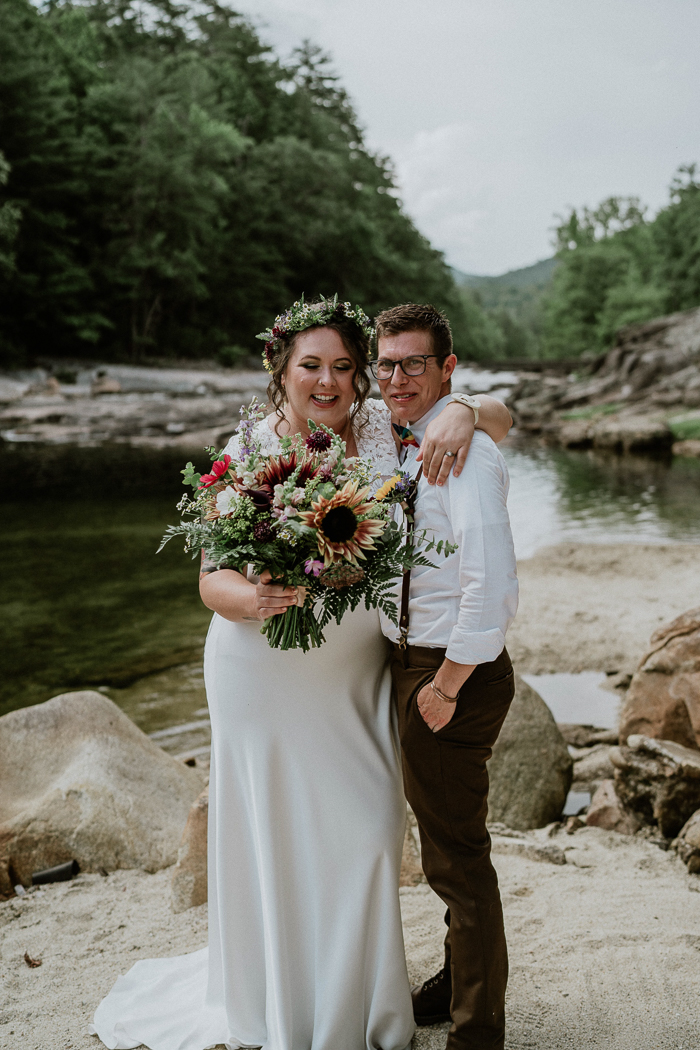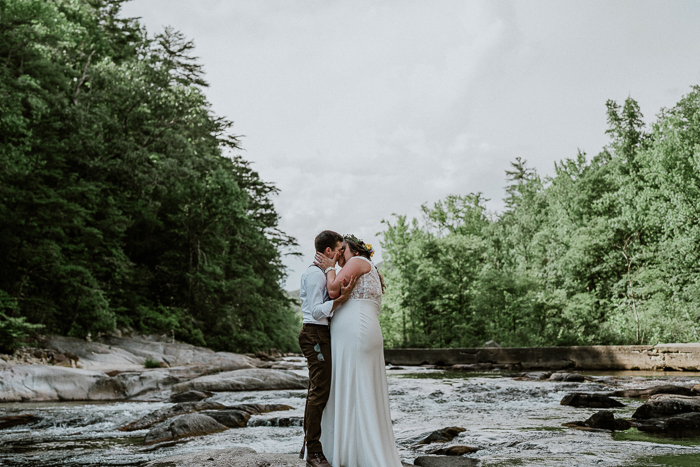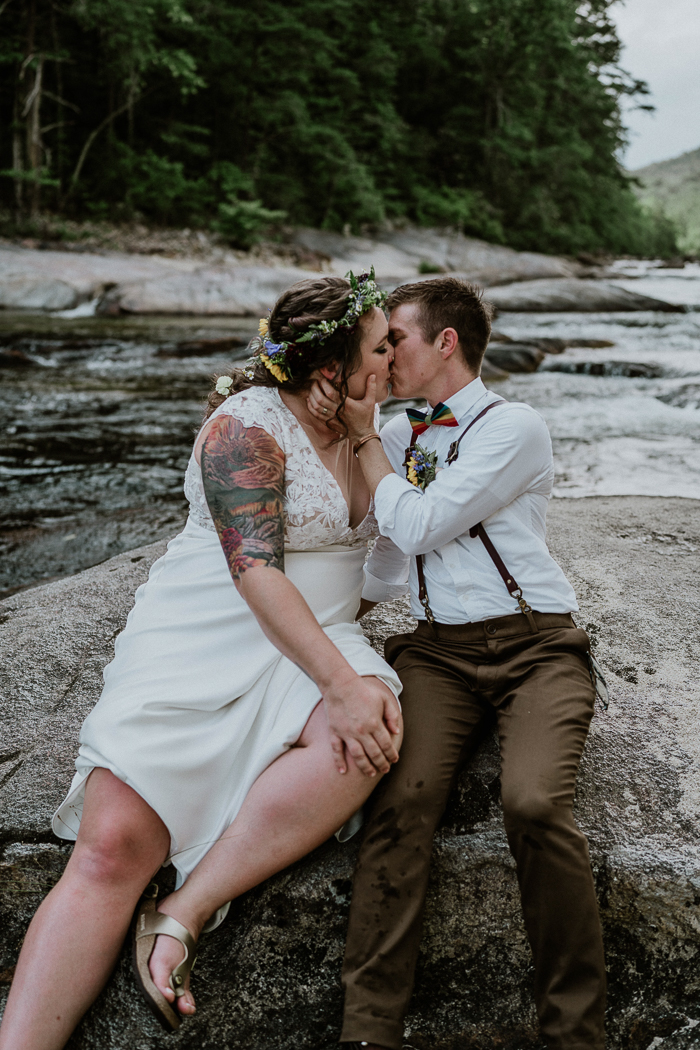 How They Created Their North Carolina Forest Wedding Budget
We talked for a long time about what was most important to us versus what was not quite as necessary and weighted more funds on more substantial items. For instance, my dresses were inexpensive, and we opted out of having a wedding party.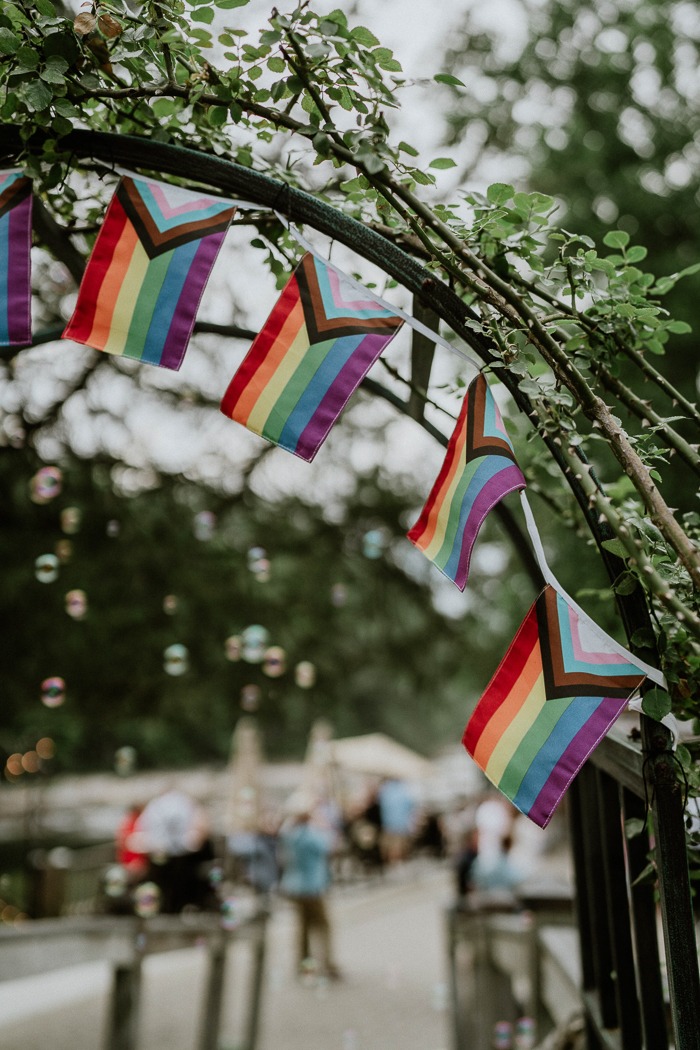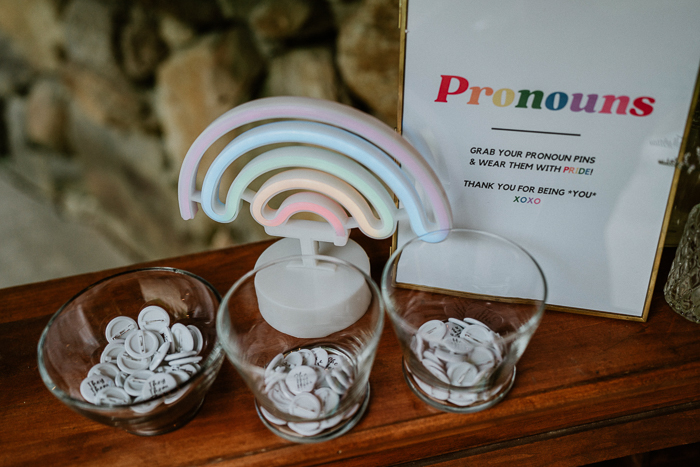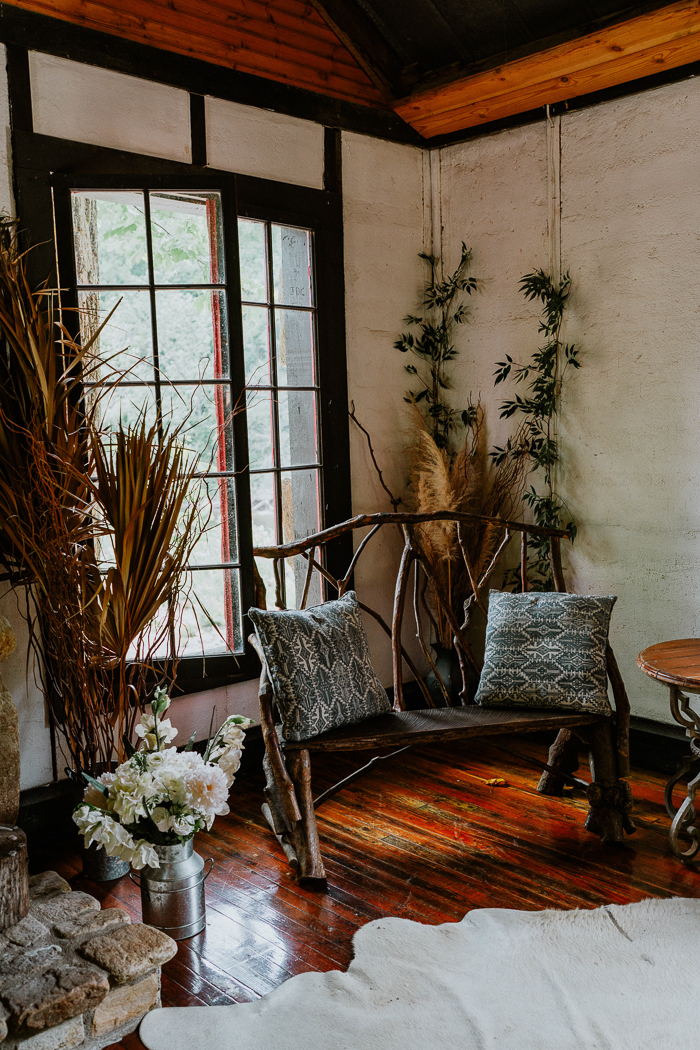 Recommended Reading: How To Create The Perfect Wedding Lounge Area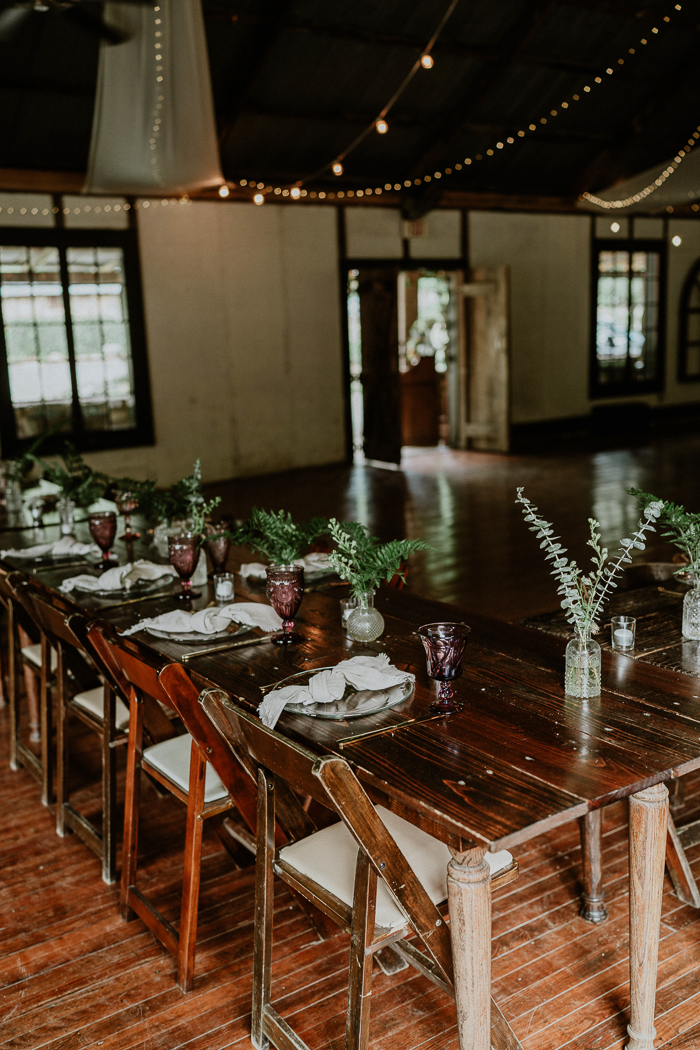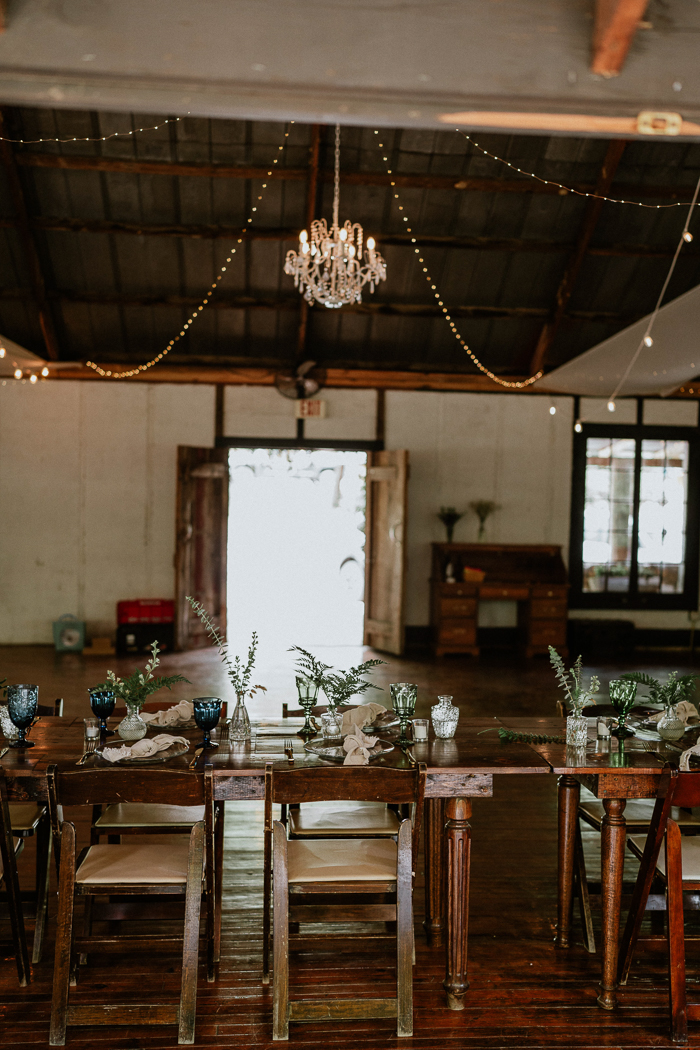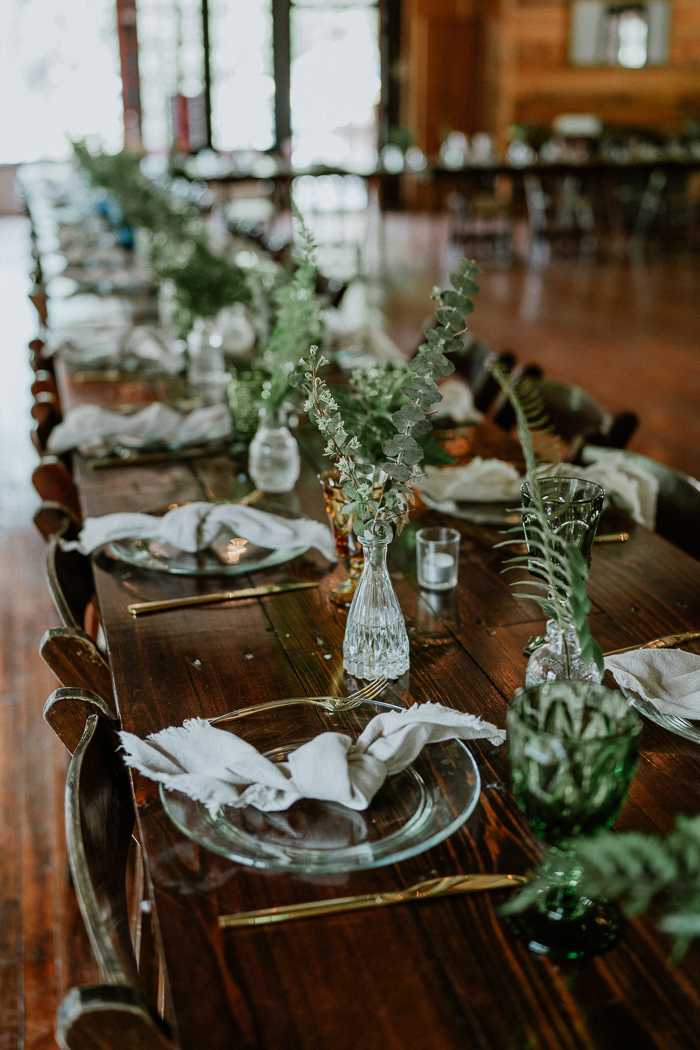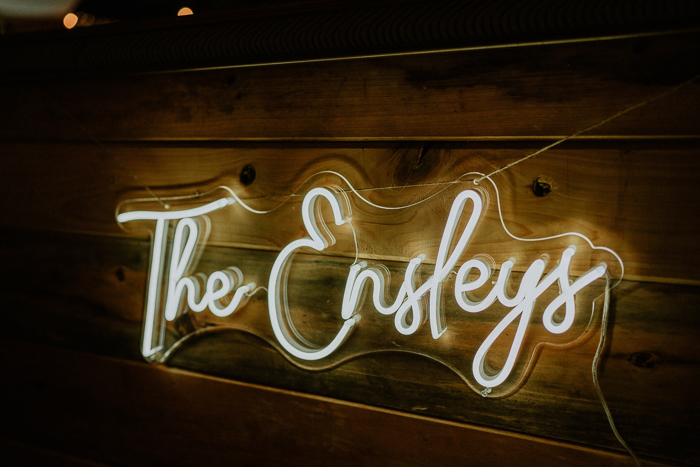 Shop Similar Neon Sign: 1. Neon Wedding Sign 2. Custom Neon Sign 3. Wedding Neon Sign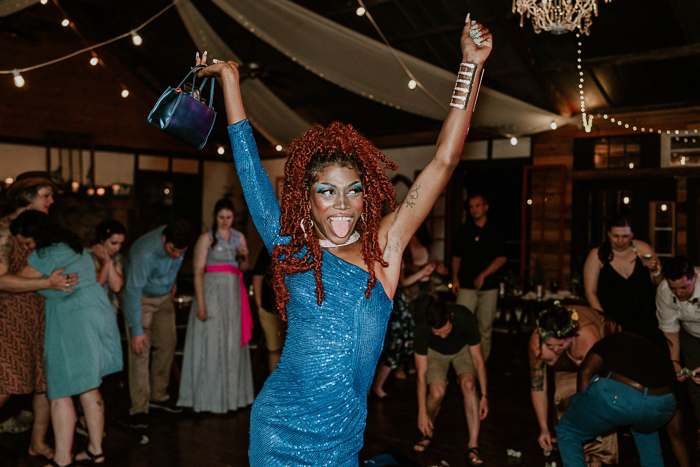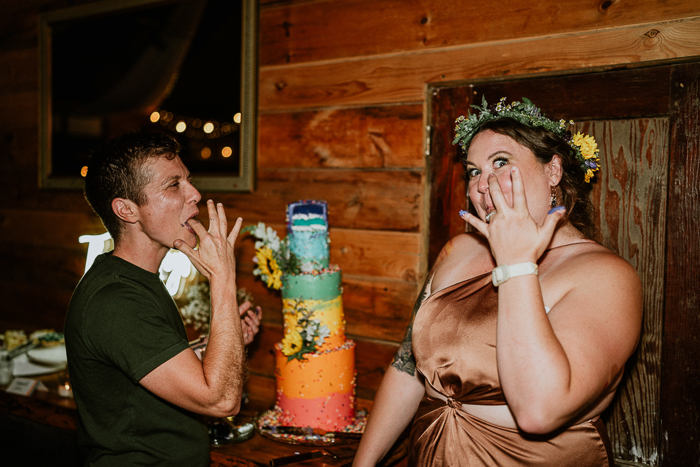 Recommended Reading: Everything You Should Know About Your Wedding Cake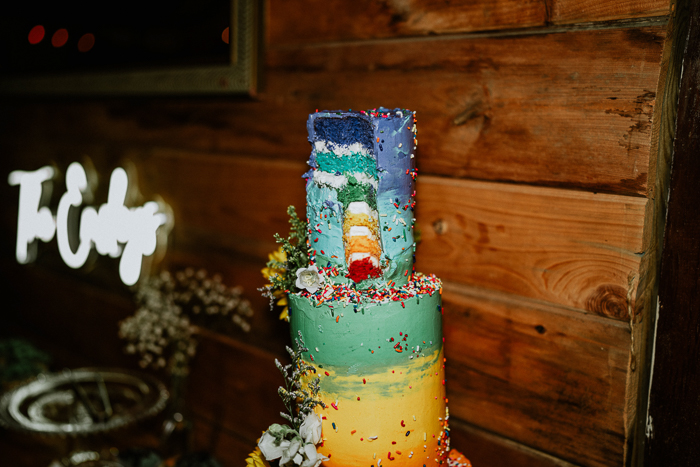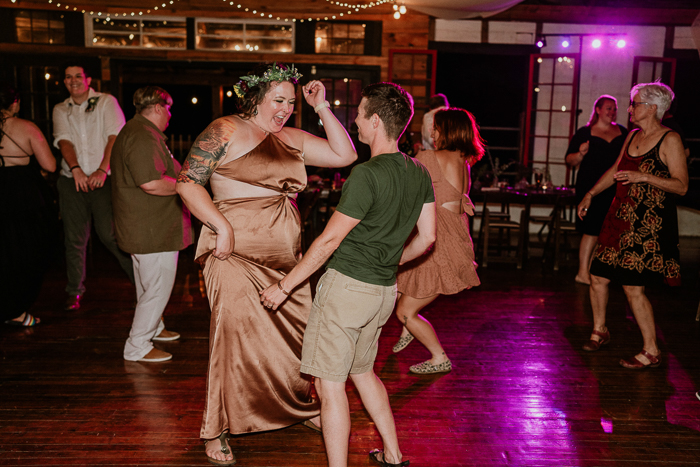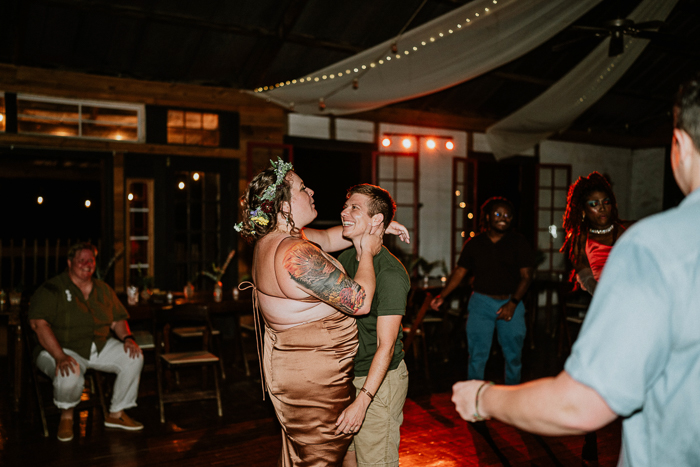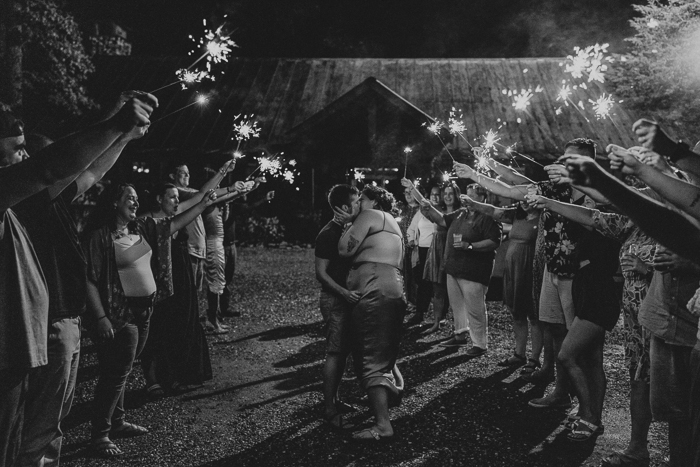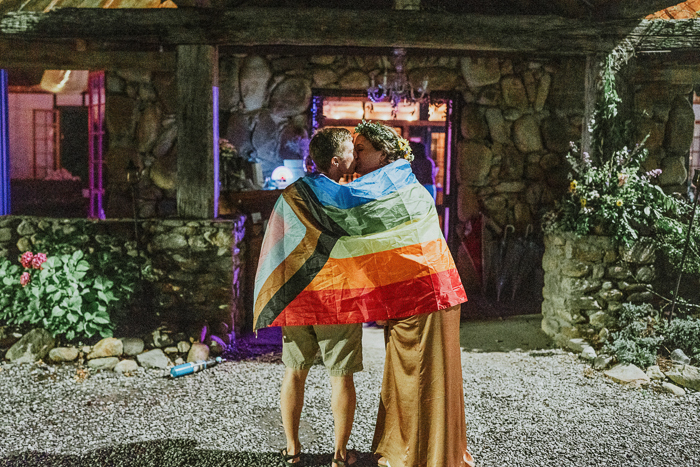 Congratulations to Amber and Finnegan on their intentional North Carolina forest wedding. We are grateful to Folk and Wayfarer for capturing every beautiful and heartfelt moment of their special day.
Following the example of this couple, if you want a wedding day that celebrates your love and does good at the same time, all you need is a little creativity to give back throughout the planning process. From hosting a sustainable celebration to planning a bachelorette party focused on volunteering—we've put together a list of thoughtful and ethical ideas to get you motivated to use your wedding for the greater philanthropic good.