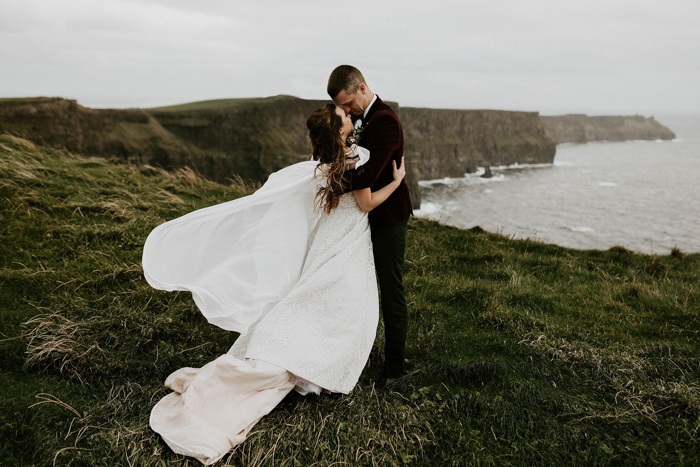 Breann and Ronnie's Corcomroe Abbey wedding in Ireland was one of the most intimate celebrations we've ever seen! Their ceremony took place in a 13th-century cemetery church and was entirely customized to include Irish traditions, heartfelt music, and prayers and readings from their loved ones. After they exchanged vows, Breann and Ronnie then traveled west to the Cliffs of Moher for a portrait session with Erika Greene Photography that can only be described as magical! The intimacy and authenticity of this wedding were second to none and were captured in breathtaking detail not just in photos by in film by Jay and Mack Films, as well. Be still our hearts!
The Couple:
Breann and Ronnie
The Wedding:
Corcomroe Abbey and Cliffs of Moher, Ireland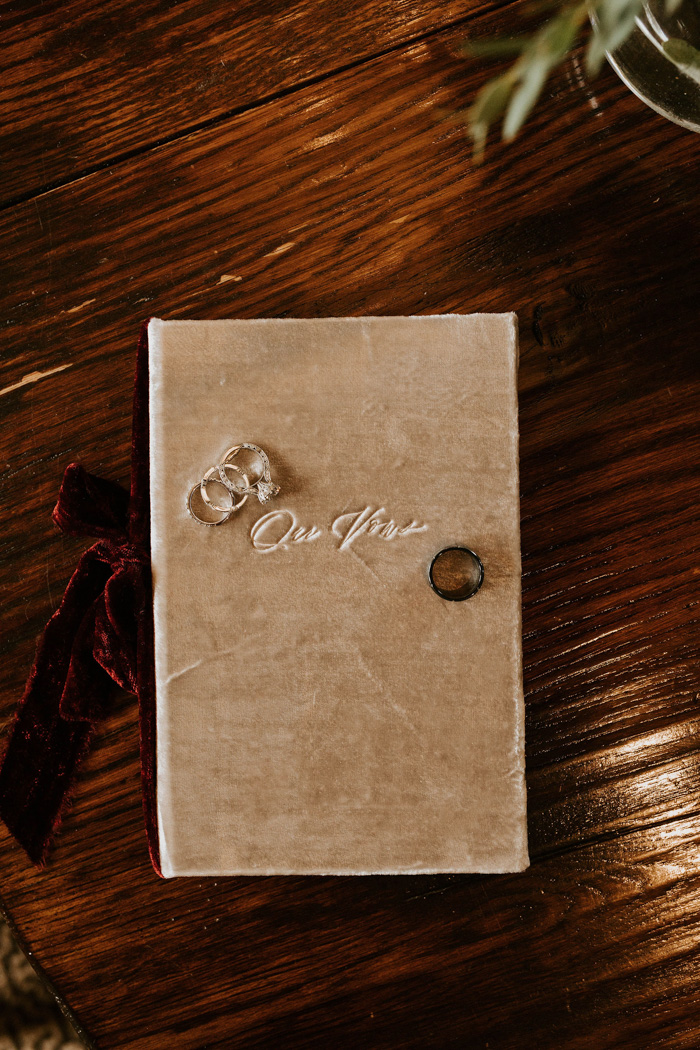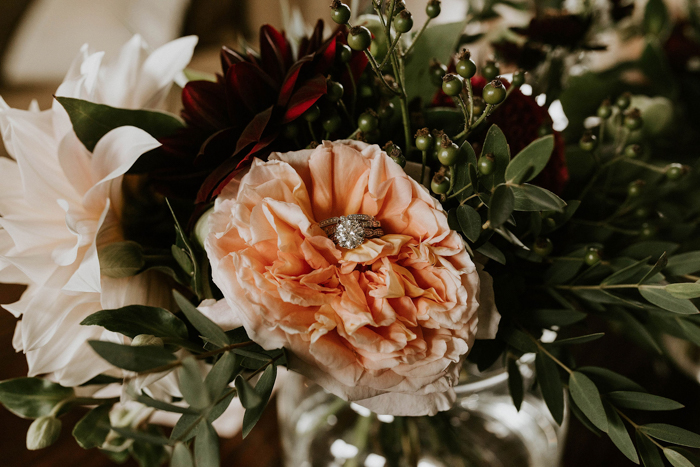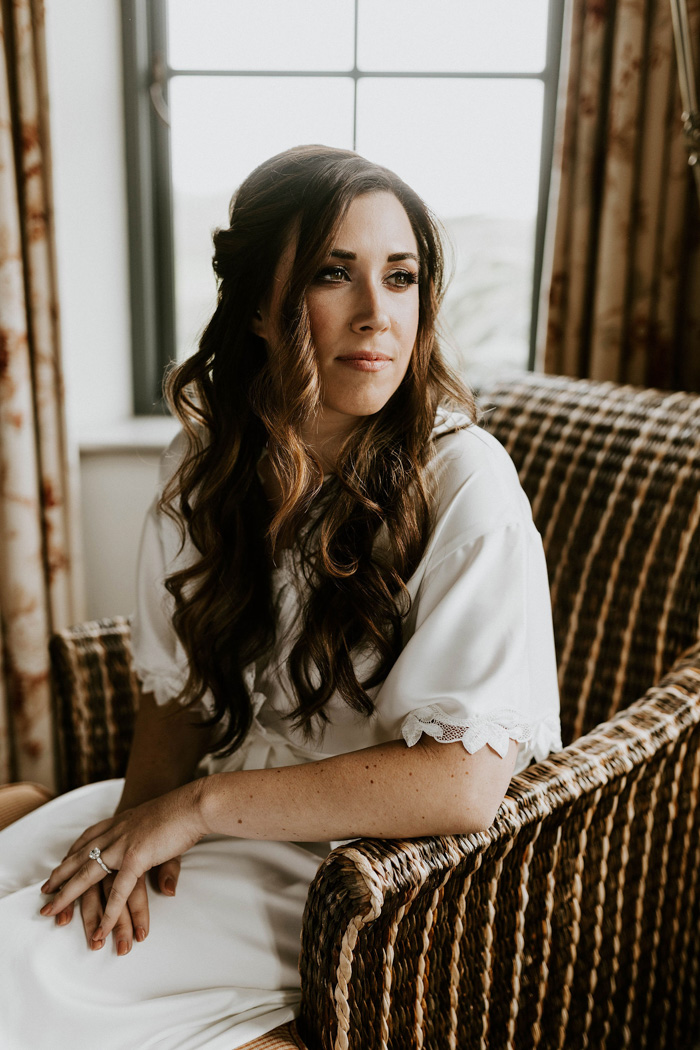 When Ronnie and I planned our wedding, the most important piece of our day was intimacy. We wanted a small, intimate gathering of our closest family and friends to join us in celebrating what and who we value most — both present and afar — and the intimate, adventurous moments that define who we are together. Every detail shared on our wedding day was intimate to us both. Being able to combine the celebration of our wedding and the memorial of Ronnie's mom, who had passed away months prior, in a country where she is considered a founding tribe was one of the most intimate experiences we could have had.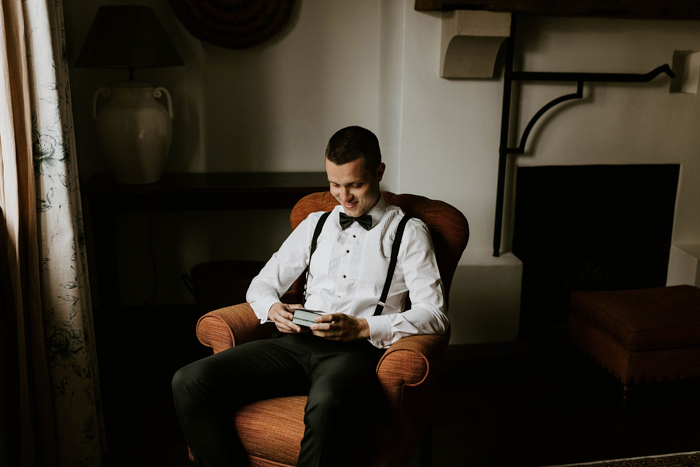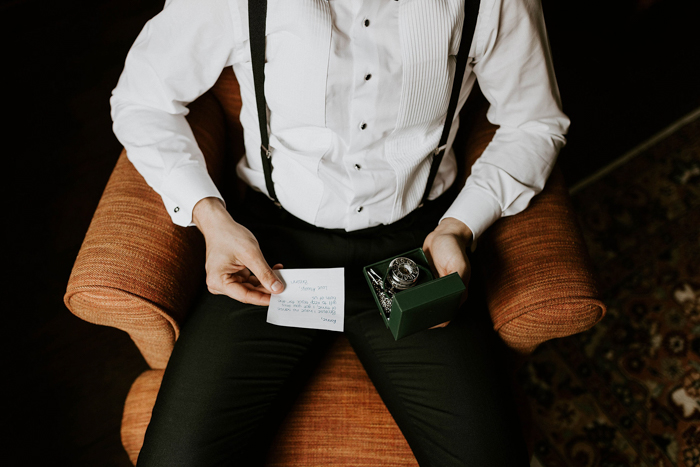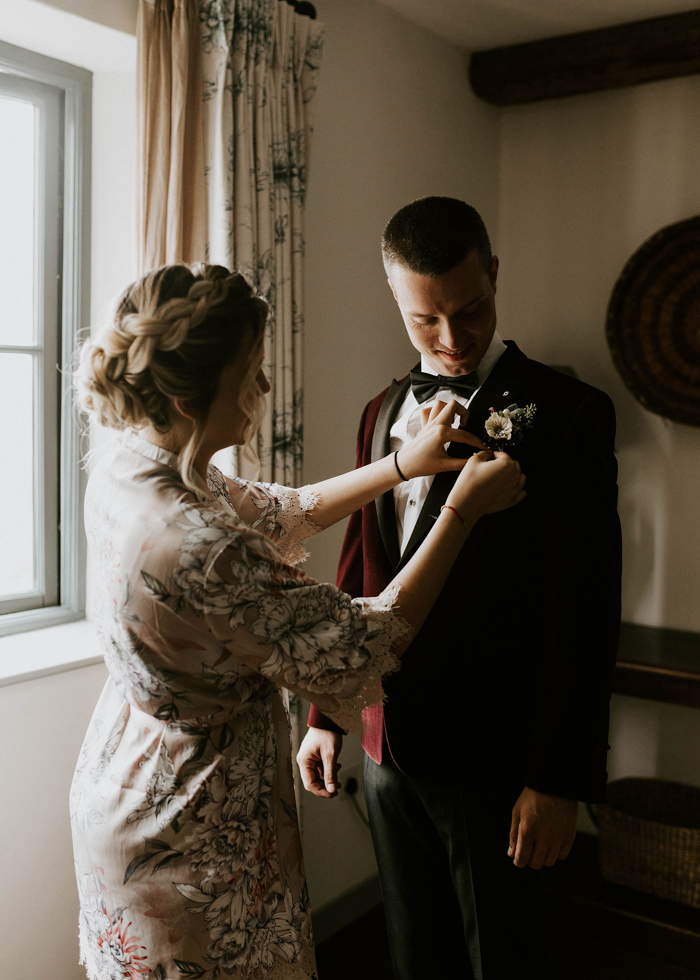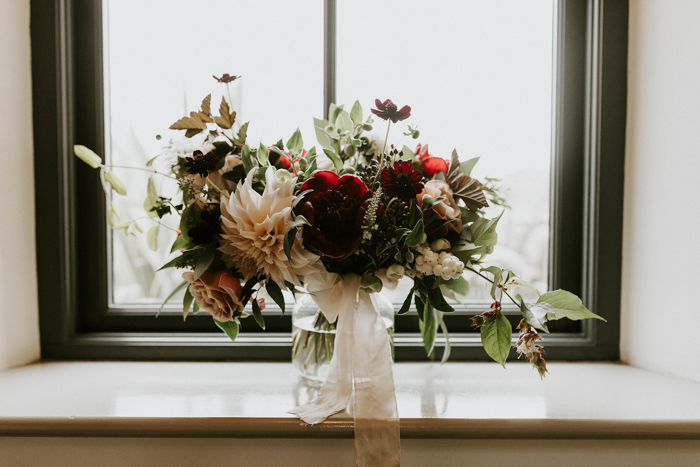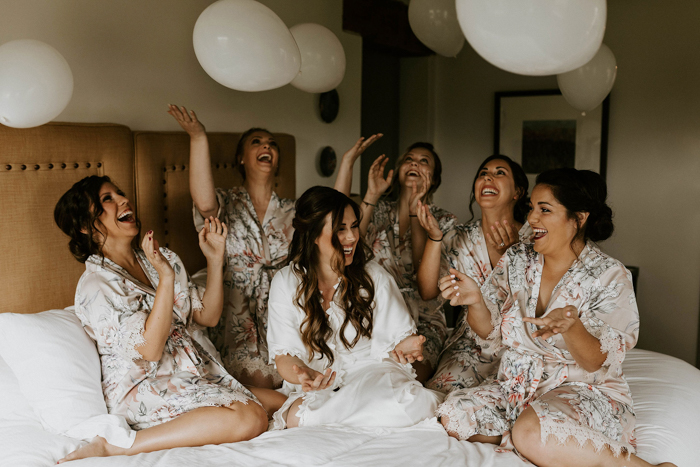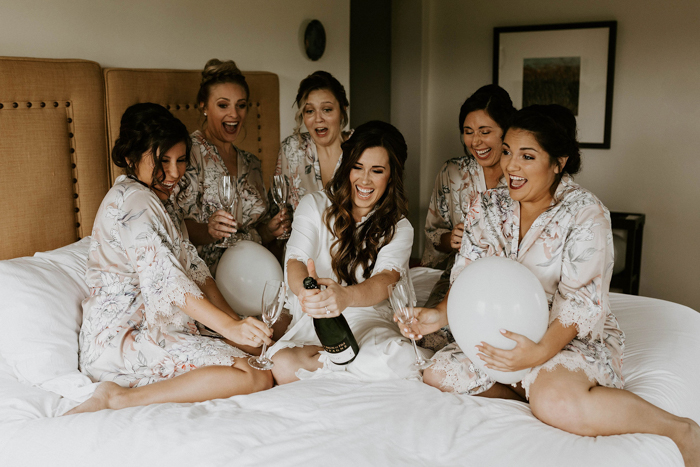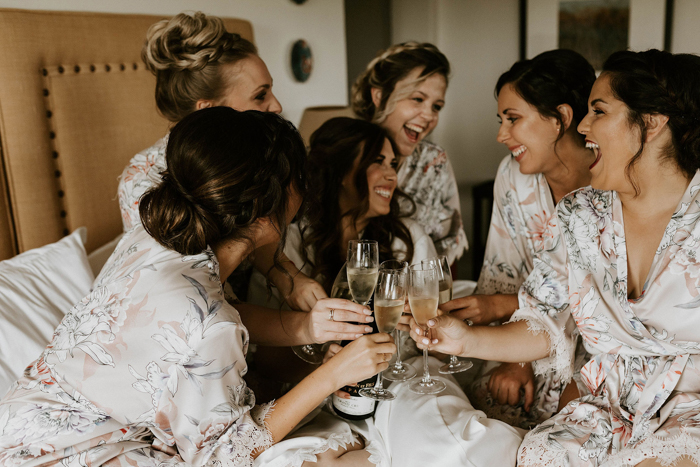 The entire wedding was incredible. From jumping fences to get closer to the cows to exploring the beautiful country of Ireland, it couldn't have been more intimate. If we had to choose which moment was the most memorable, however, it would be when Ronnie and I left Corcomroe Abbey as husband and wife and snuck off to the Cliffs of Moher. At the Cliffs, we were able to have a couple of hours just to ourselves to take in and enjoy our marriage with views of each other, the fields of lush greenery, crashing waves thousands of feet below, and an evolving sunset. It was incredibly windy, too, so we really had to hold onto each other! Both of us couldn't stop smiling and laughing, it was the best way to begin our marriage.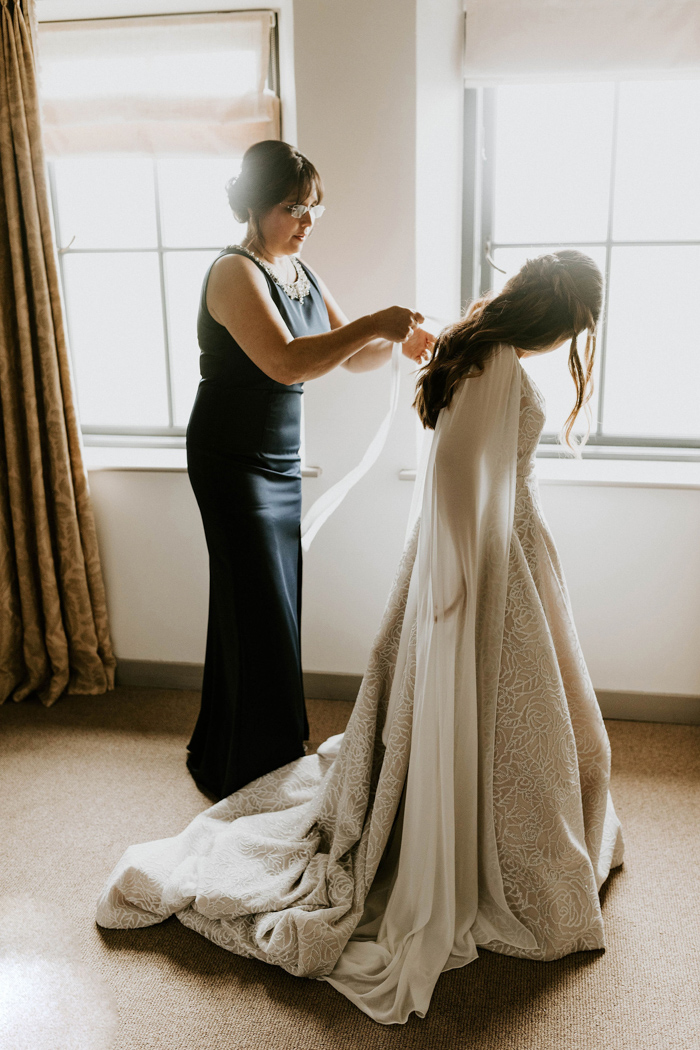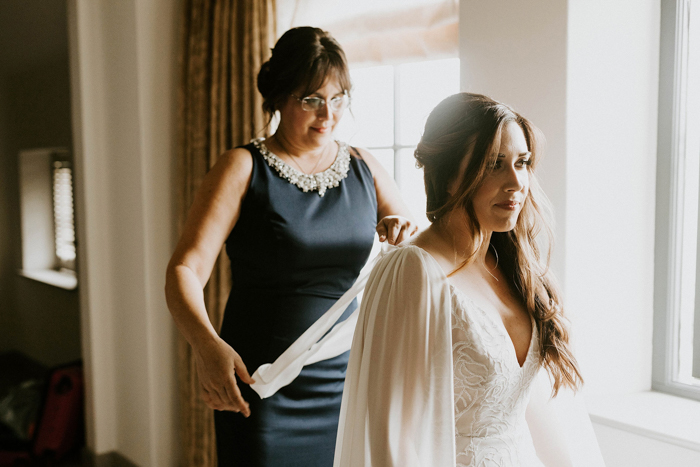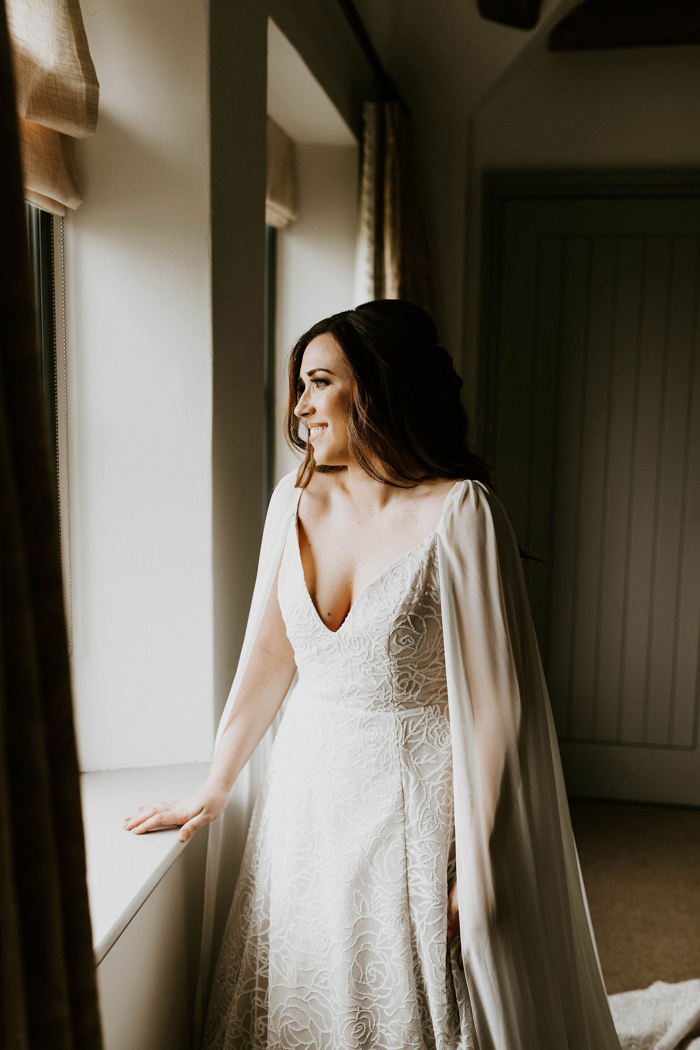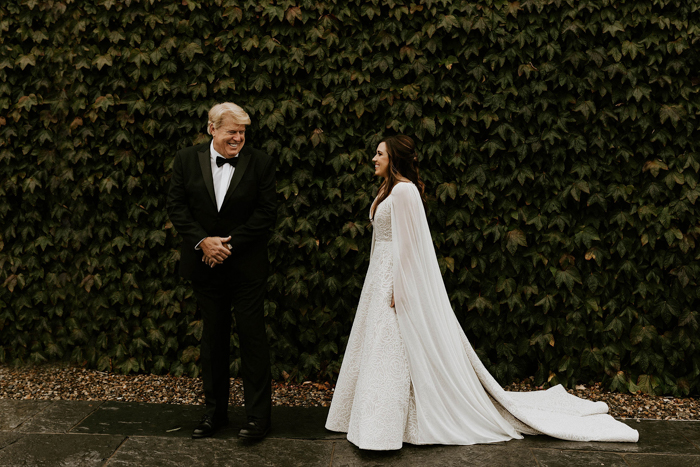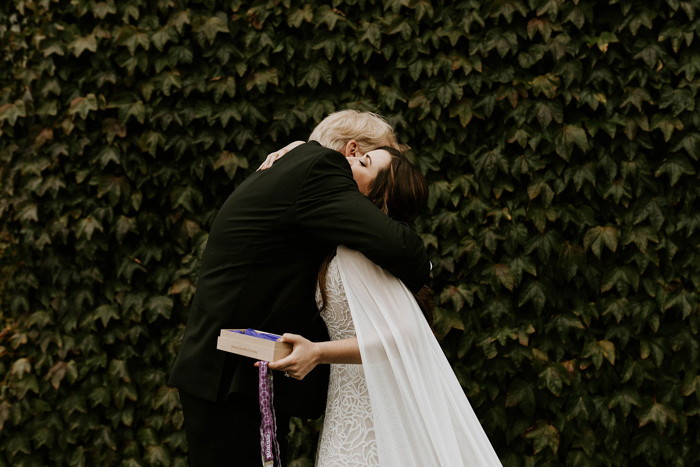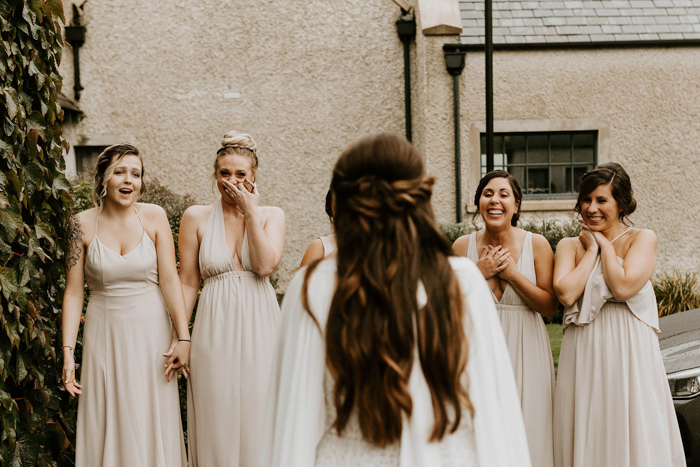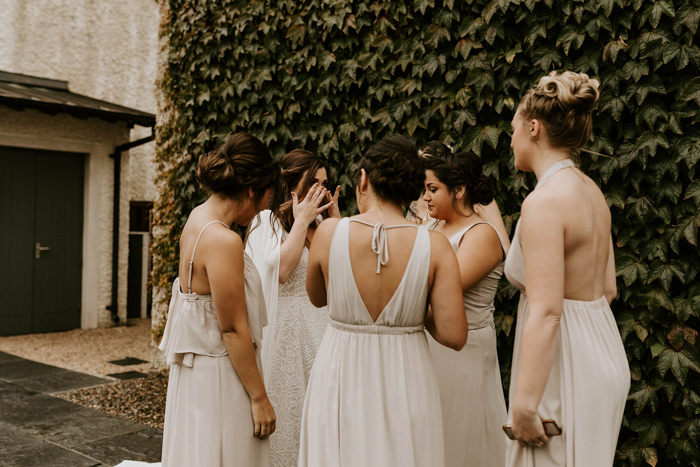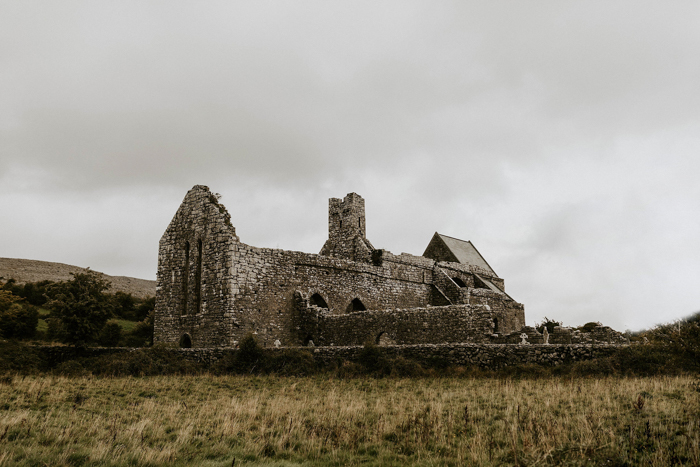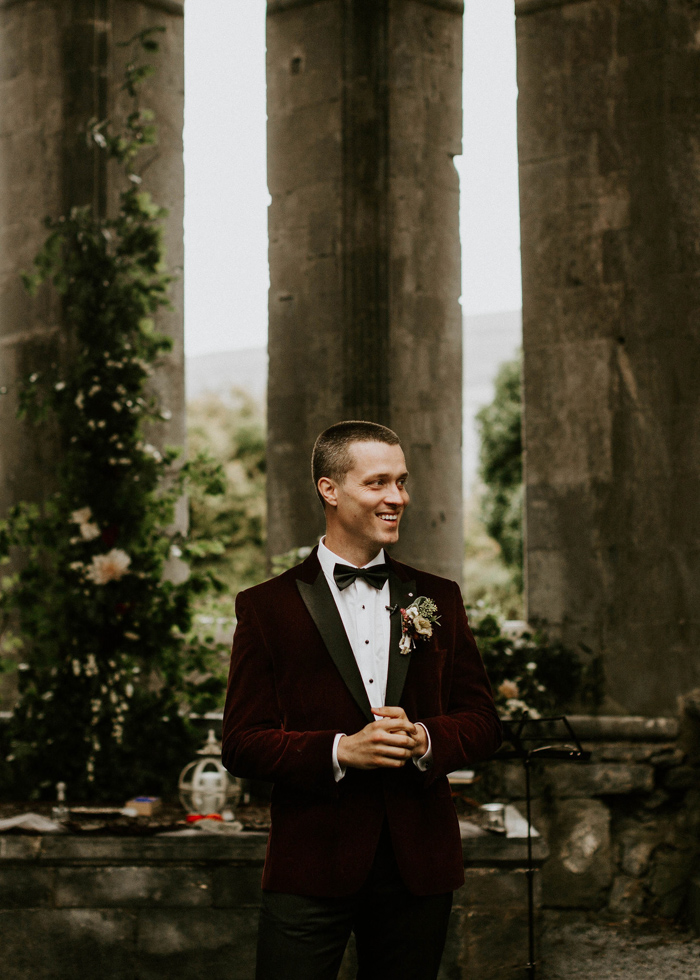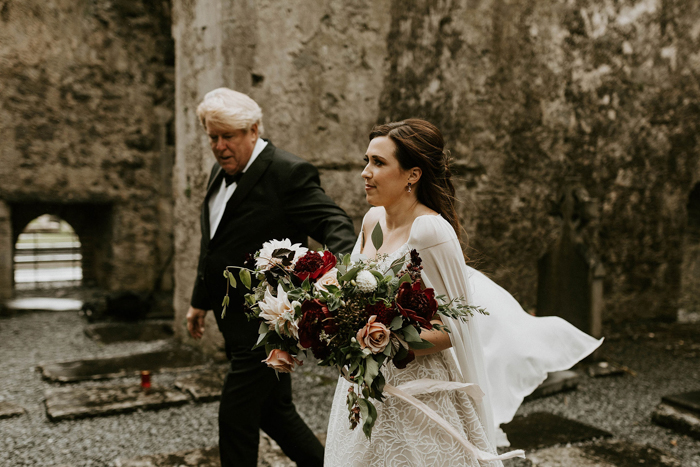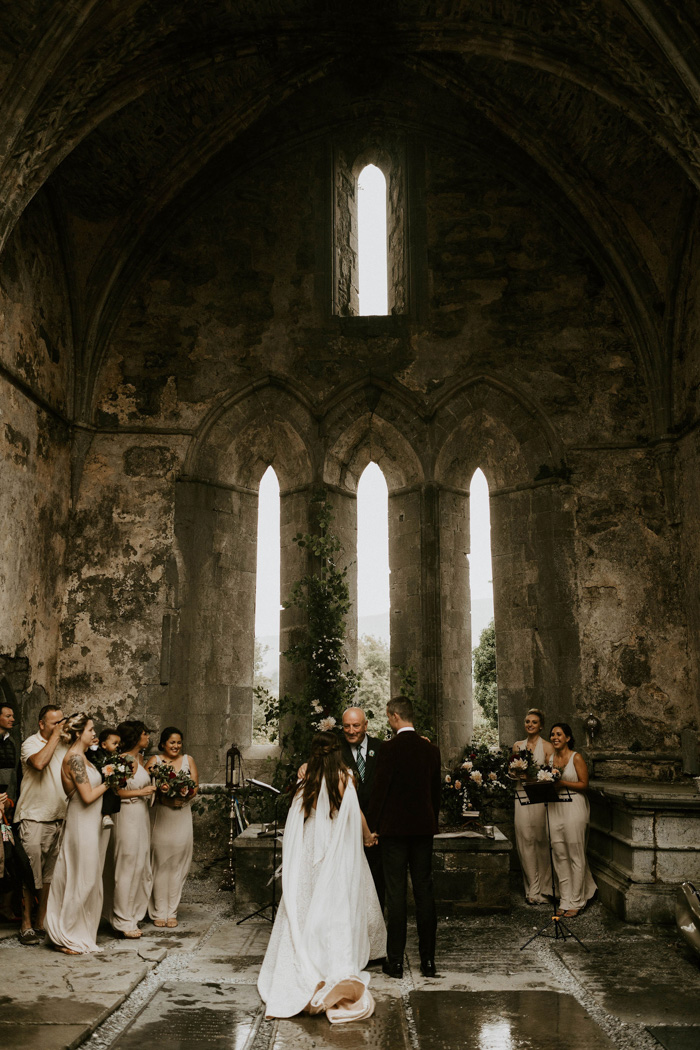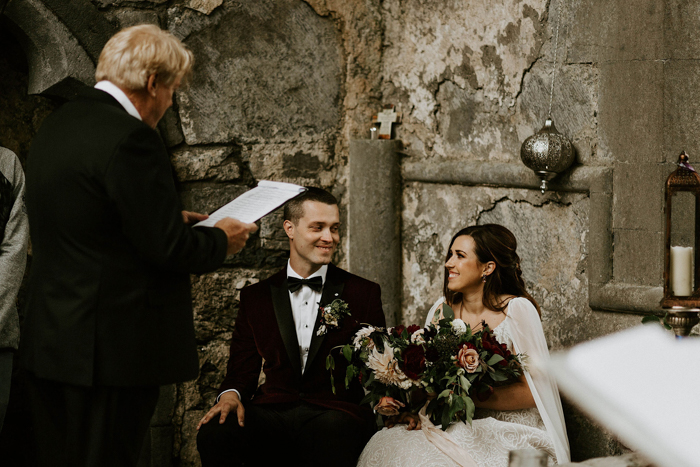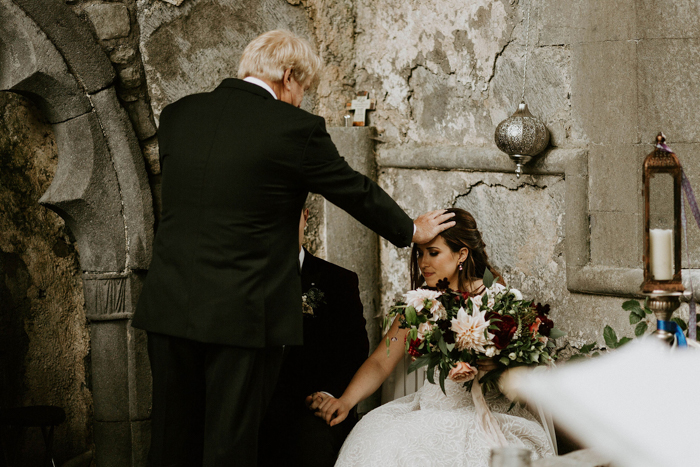 The entire ceremony was crafted by Ronnie and me so that every aspect remained personal. We chose Corcomroe Abbey, a stunning cemetery in the Burren, for its rich history. We then created and customized the officiant's script so that what was said was significant to us and pertained to our relationship personally. We lit a remembrance/ancestral candle for our loved ones who have passed. We incorporated the Irish tradition of a handfasting ceremony and had our family and friends tie colored ribbons around our hands, as well as give a reading or prayer. We were also able to choose each song that the violinist and cellist played throughout the ceremony. It was incredible! Every single moment was personal to us.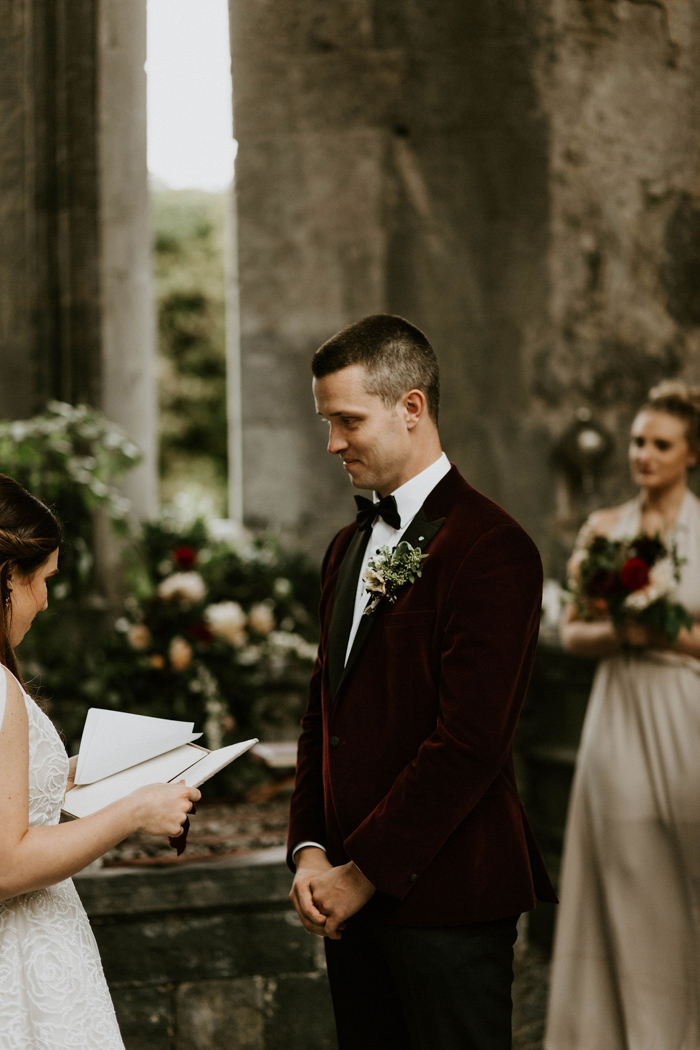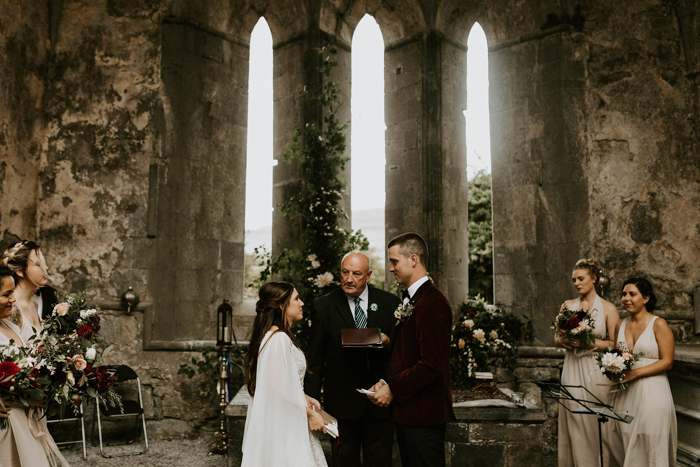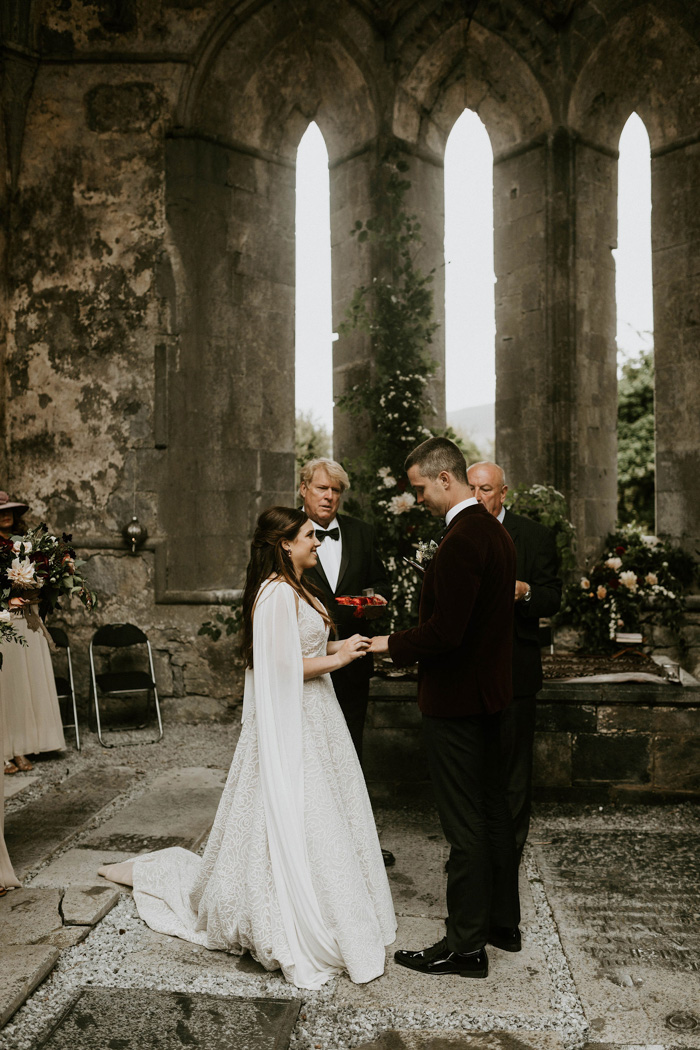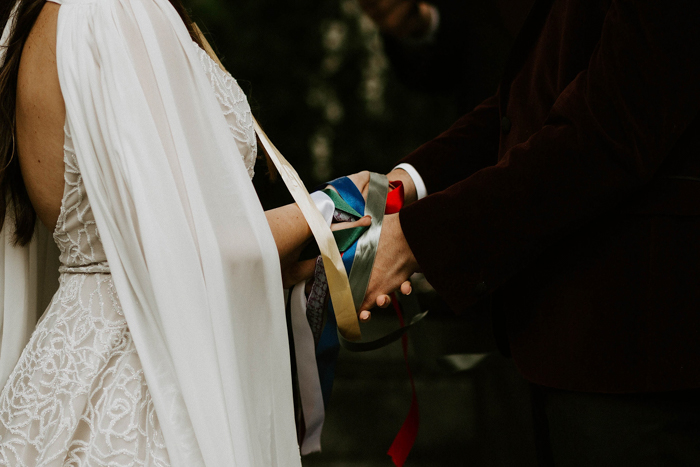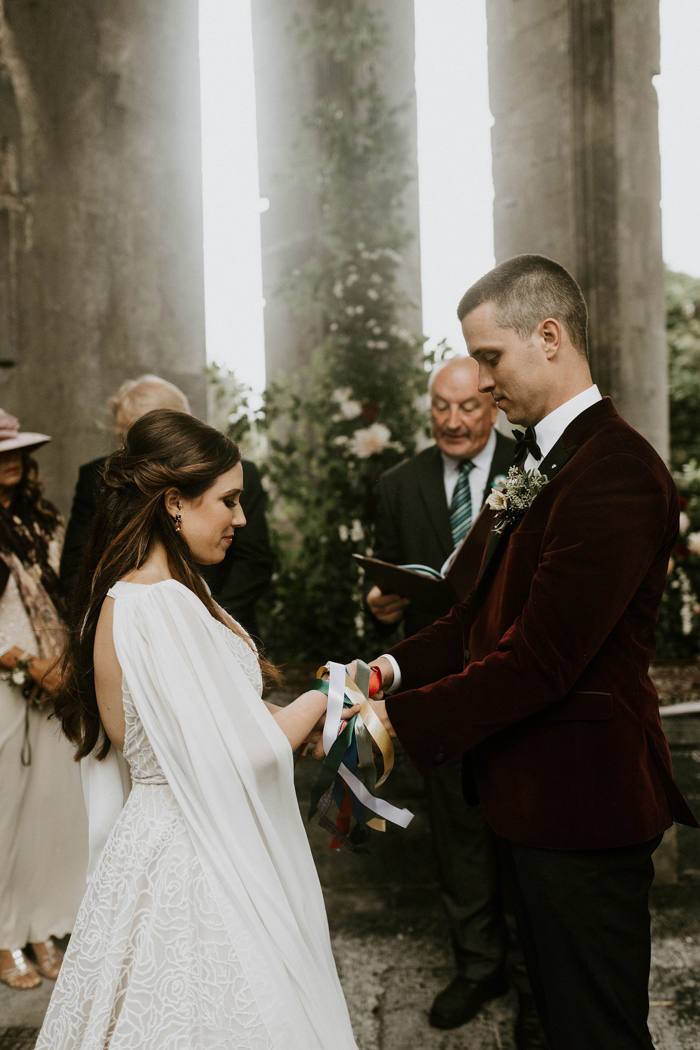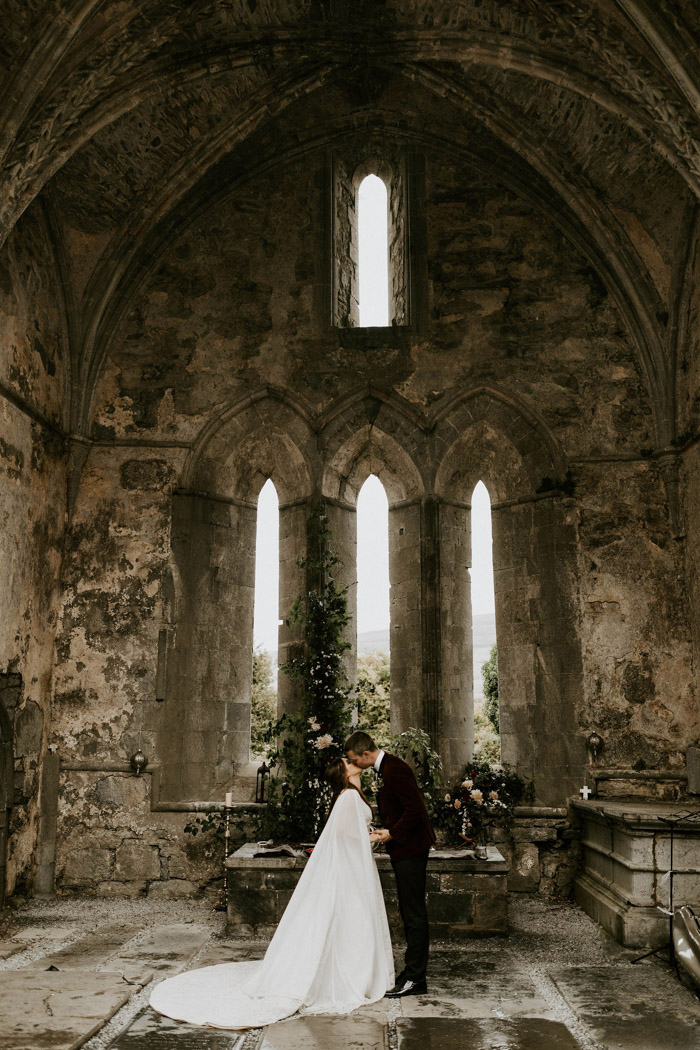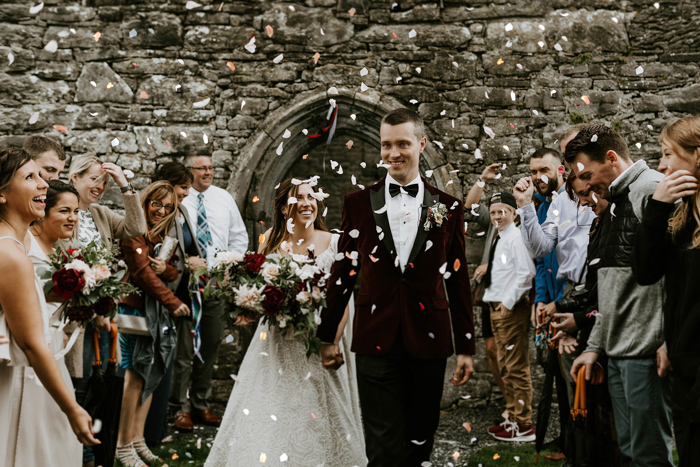 The biggest piece of advice we could give to other couples who are planning their wedding is to remember what is most important to you both and have everything centered around that. For Ronnie and I, it was the emotional piece and intimacy that was most important to us so we focused less on decor and more on location, people, and meaning. We constantly asked ourselves, "Does this have any emotional significance to us?" If the answer wasn't good enough, it wasn't important enough to stress over or even include. One thing we both regretted doing was asking for others' opinions. This sounds harsh, but it's the truth! By asking for other people's opinions, we were flooded by them. We're appreciative that everyone wanted to chip in and give advice, but Ronnie and I quickly learned that, in order to keep everything intimate and personal, we had to keep all questions between ourselves and our vendors.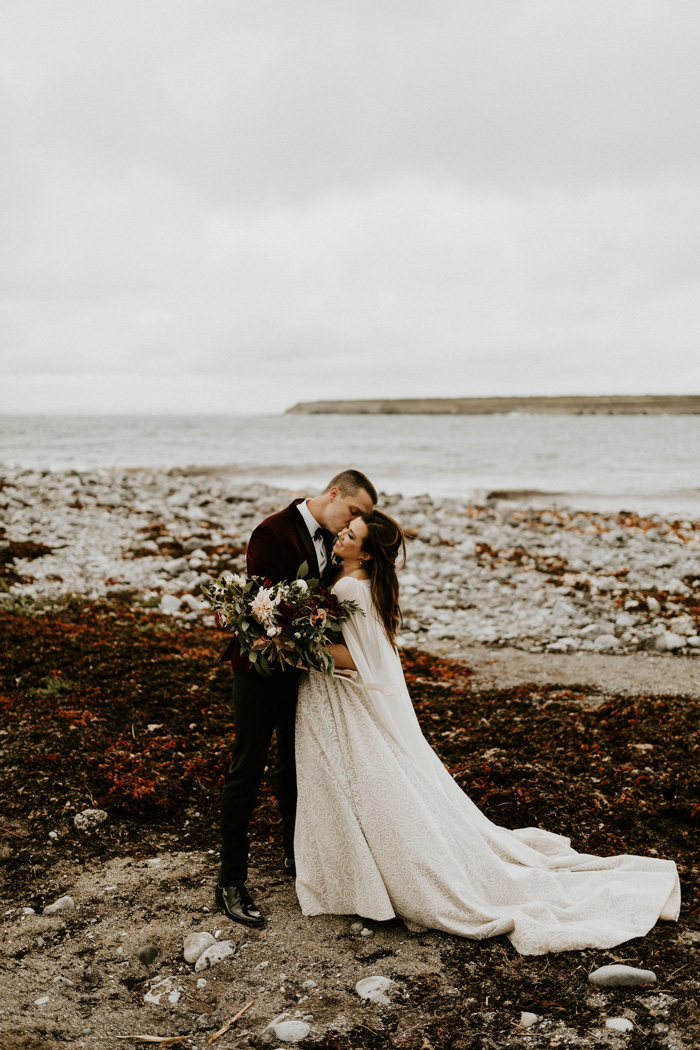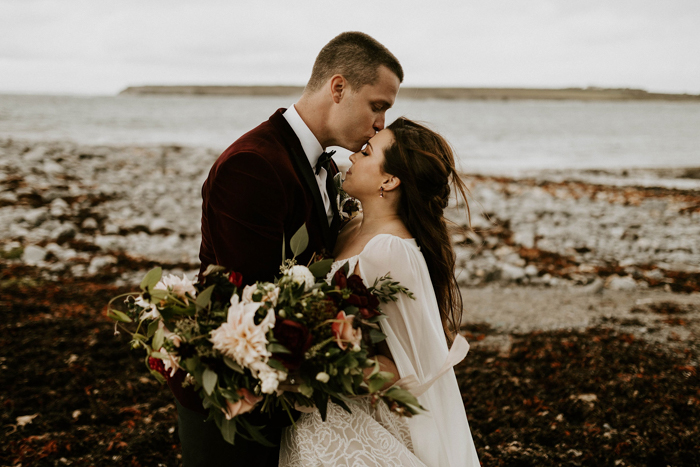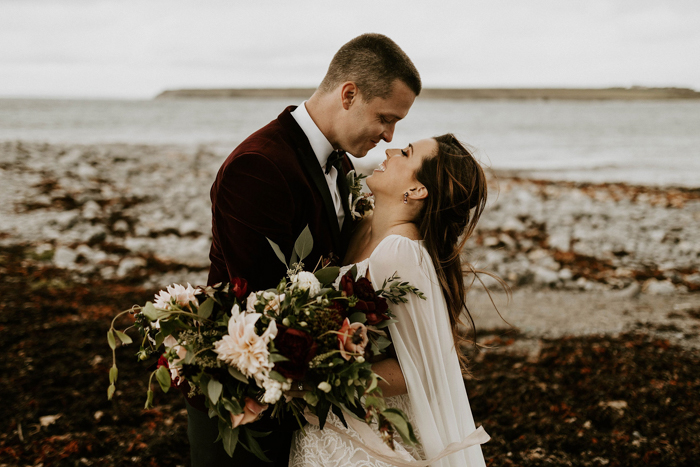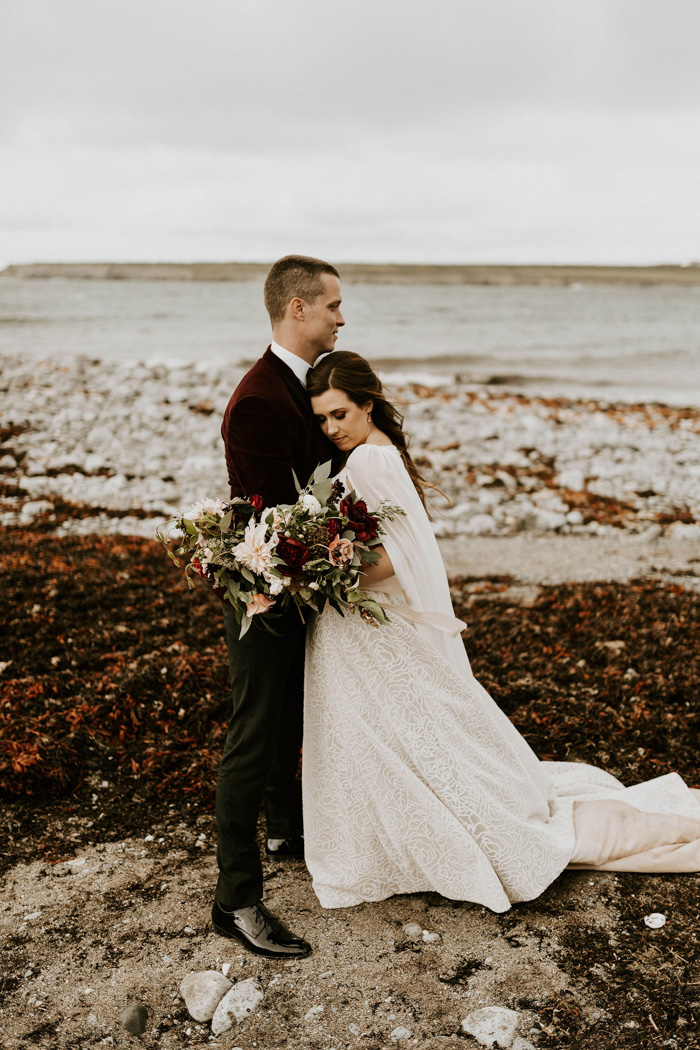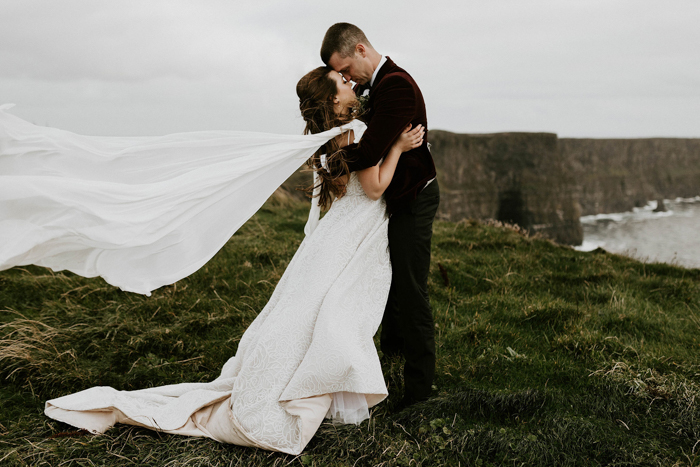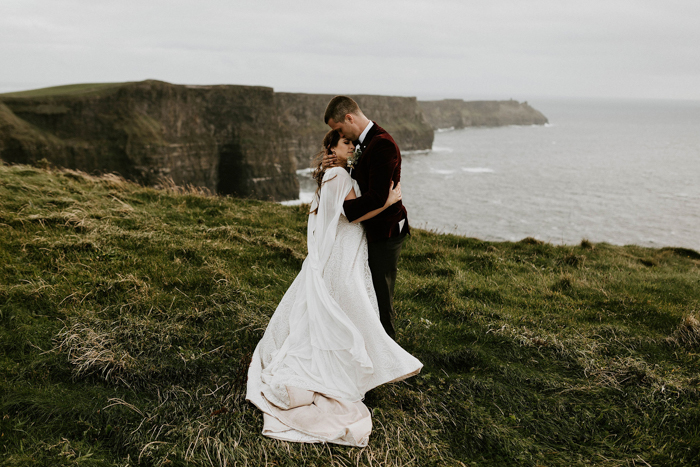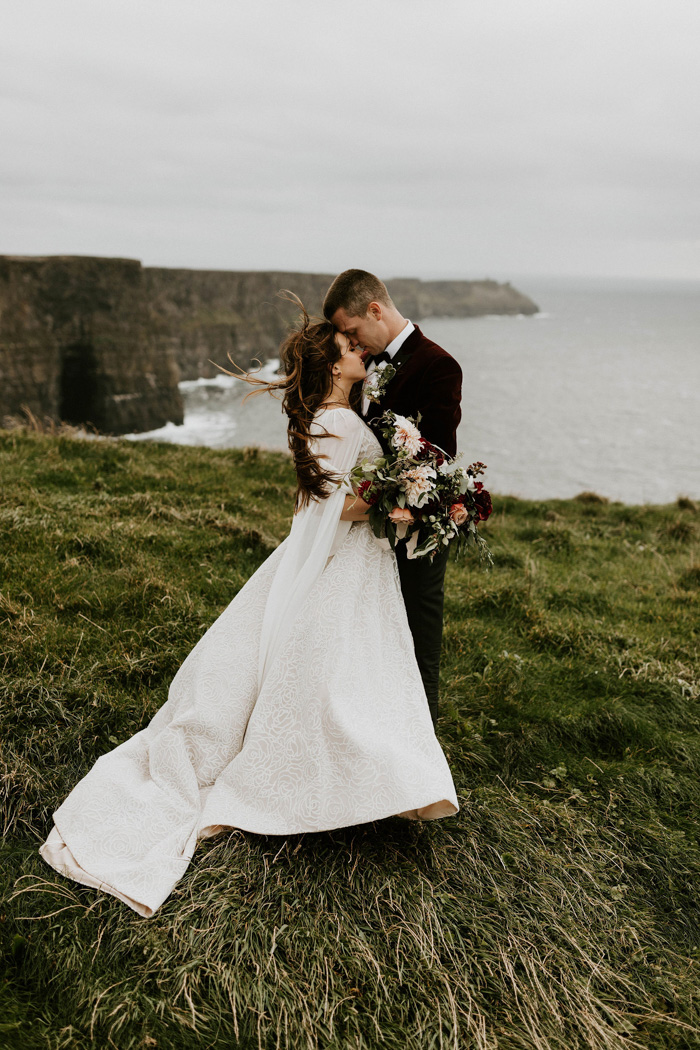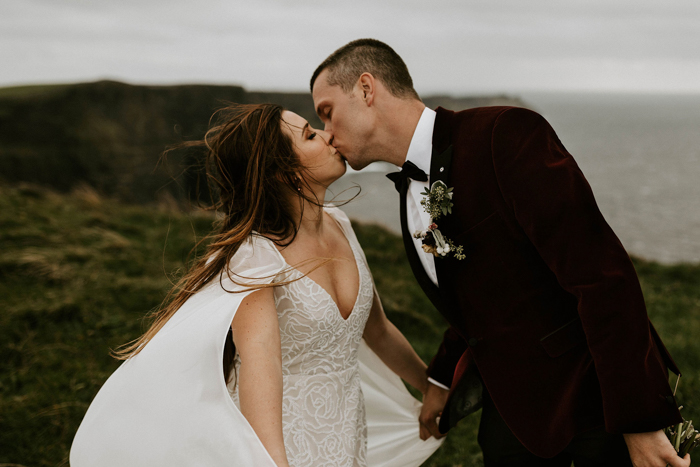 Our photographer, Erika Greene, was absolutely incredible to work with. She is such a beautiful person who really enjoys capturing those unscripted moments and focuses on the raw emotion displayed. That's probably my favorite part about her and her work. She doesn't interrupt moments; she helps make them happen by listening, watching, and being a friend. She just went above and beyond! She also helped with my dress and even jumped fences for us the day before when we had an adventure shoot. Shoutout to Erika's husband, as well! He came to Ireland with her and they are a dynamic duo! He ended up being my maid of honor and we joke about it but he seriously deserves some credit too with hoisting me over stone walls, directing family, and helping with my dress. Hiring Erika was the best decision, and I'm so thankful for her. I'm very much looking forward to her doing our maternity shoot now!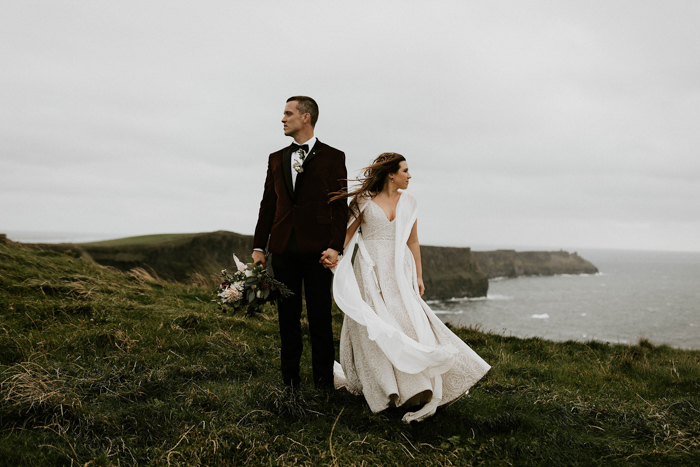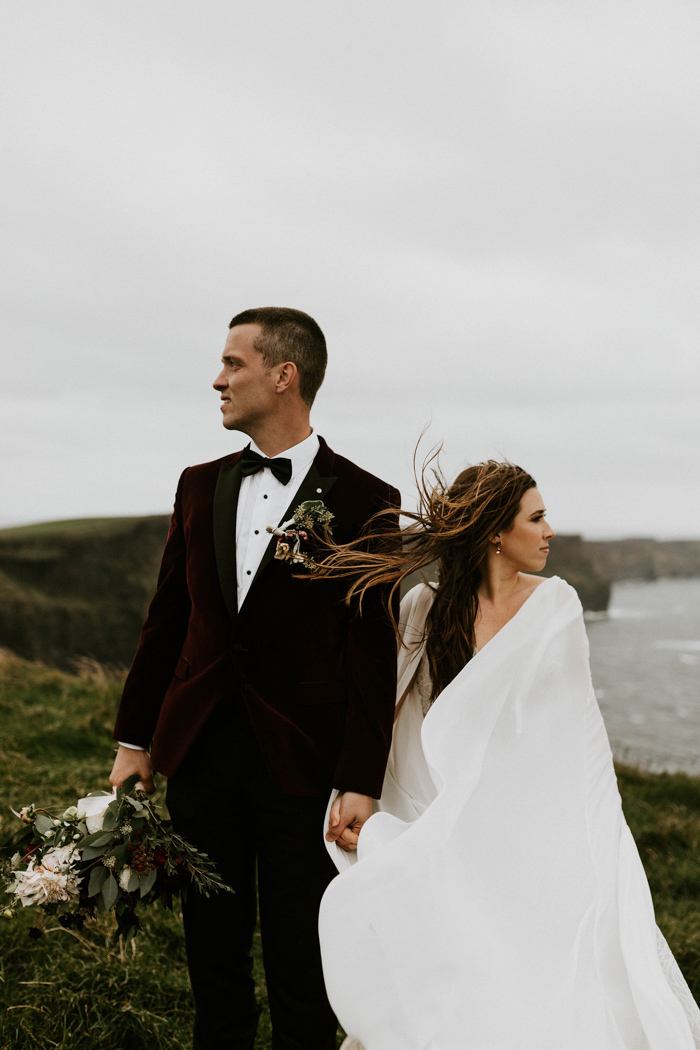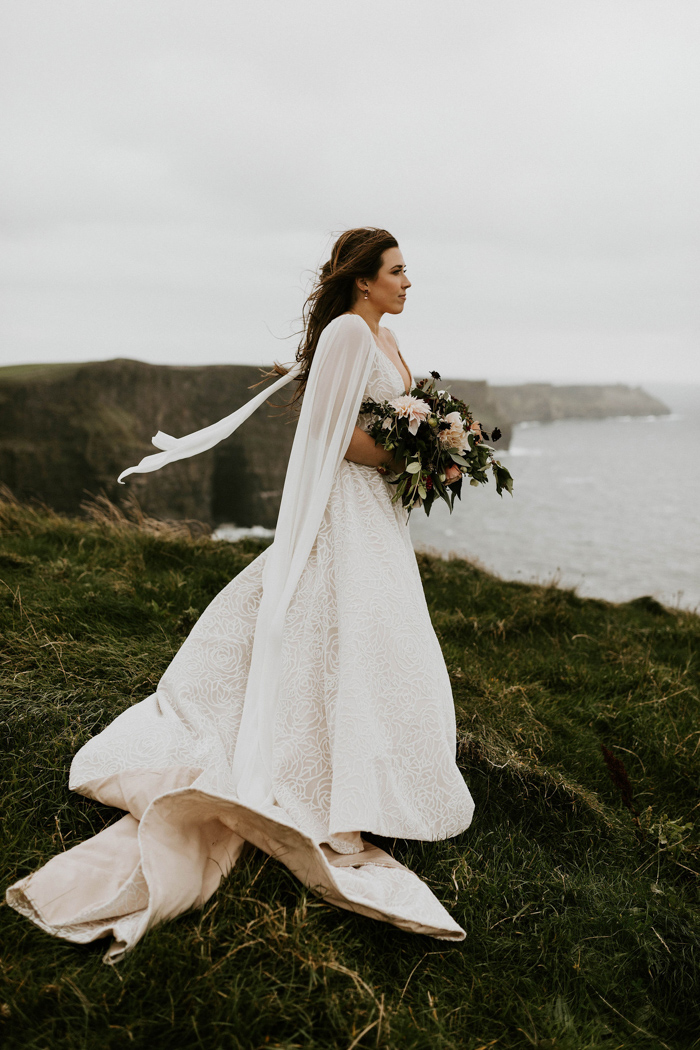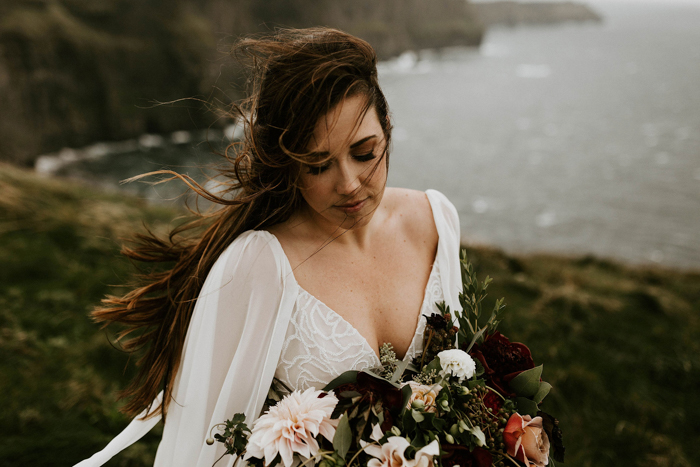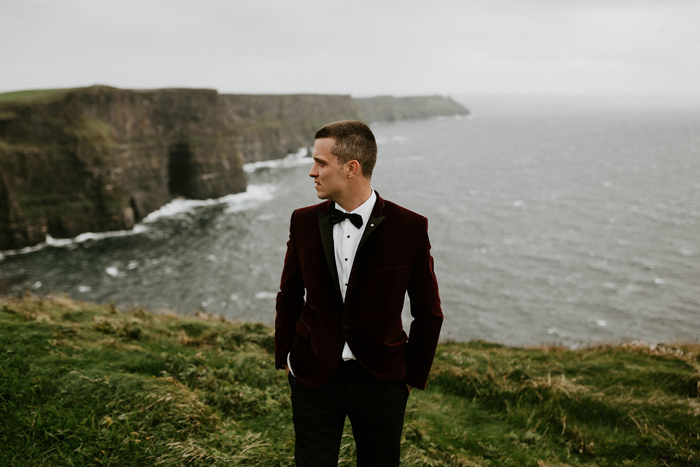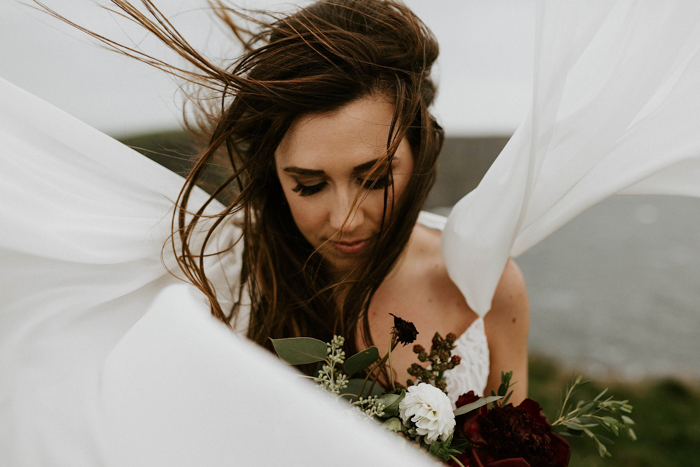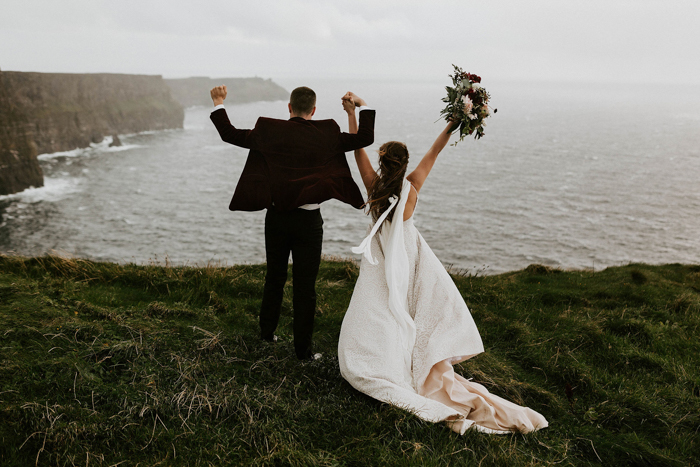 Congratulations to Breann and Ronnie, and a big thanks to Erika Greene Photography for sharing this incredible Corcomroe Abbey wedding with Junebug! Planning a wedding in Ireland? Then you have to this high fashion inspired Northern Ireland wedding at Drenagh House!