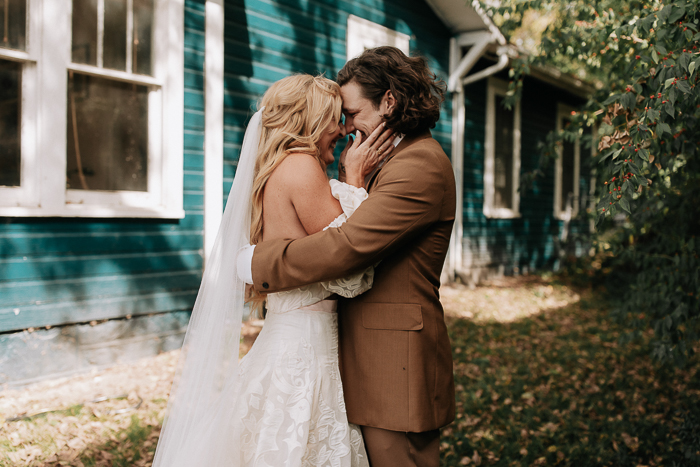 Meg and Vinee love to do things differently. And when it came to planning their wedding, ditching tradition and putting their own spin on things came naturally. To kick off their wedding day in a creative way, the pair invited their closest loved ones to a "surprise proposal party." Only when their guests showed up, they found themselves at a surprise backyard wedding instead. It was an exciting and beautiful affair, and the couple pulled it off fabulously! Besides the surprise element, their big day featured a boho-chic aesthetic—from the stunning florals and decor in dreamy tones to the laid-back and ethereal wedding fashion.
The lovebirds kicked off their day with private emotional vows, sitting on their front porch and crying their eyes out. They then shared the same heartfelt promises at their poolside sunset ceremony that followed. Their talented vendors transformed their beloved friends' backyard with elegant wood furnishings, Moroccan-style rugs, and spectacular arrangements of fresh blooms and dried foliage. Balloon installations were a fun touch, while the string lights and star lanterns amped up the romance.
On top of everything else, the couple kept the vibe carefree and chic with their wedding attire. The barefoot bride stunned in her bandeau top and skirt duo with statement sleeves. Meanwhile, the groom was stylishly cool in his tan-colored suit. And true to form, they ended the day in an epic way by literally taking the plunge in their wedding garb. If Meg and Vinee's surprise soiree sounds thrilling, scroll through these beautiful photographs captured by Junebug member J. Olson Weddings. This backyard wedding is packed with inspiration to pull off a memorable surprise celebration.
The Couple:
Meg + Vinee
The Wedding:
Bentonville, Arkansas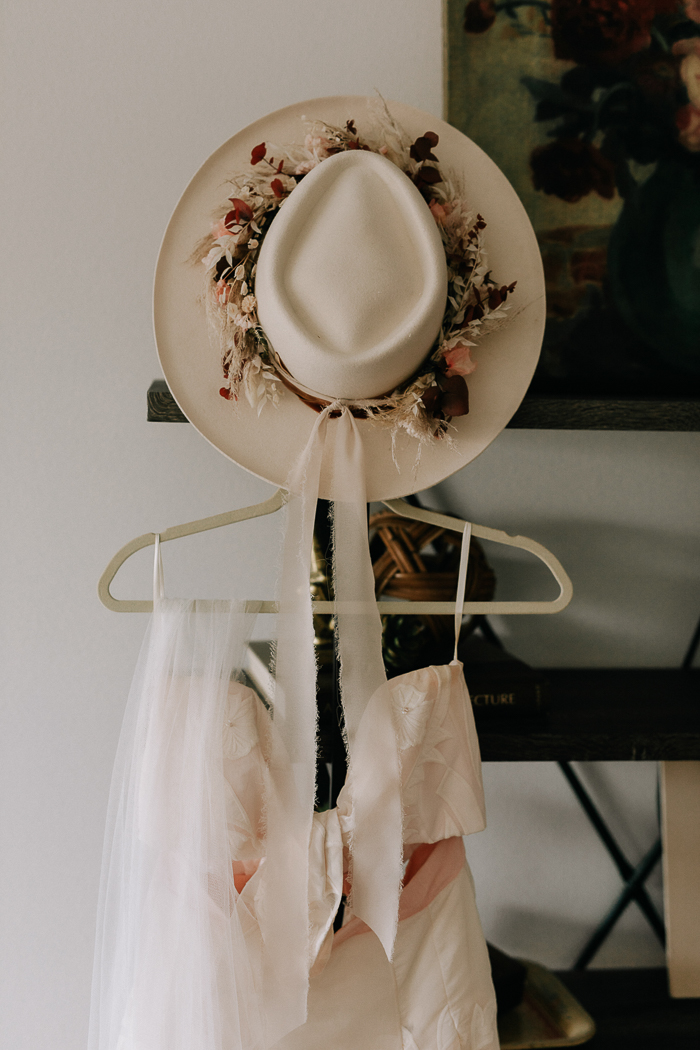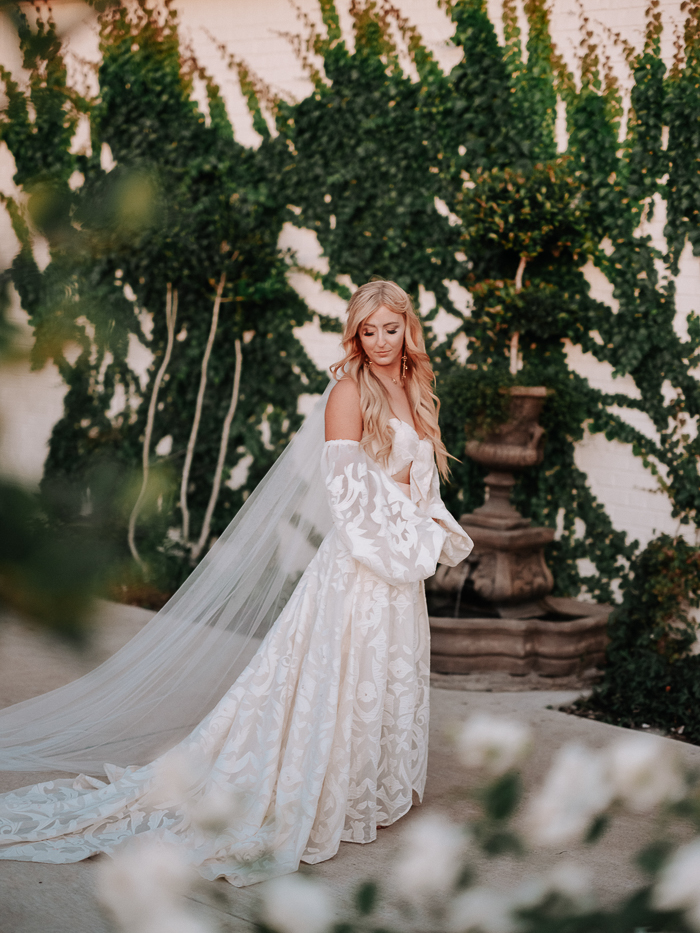 A Gifted Maple Tree To Grow With Their Marriage
I have an extreme propensity for trees, and spending time outdoors is a big way we connect. Vinee bought us a marriage maple tree to plant in our yard to grow and change in our continued seasons with us. I cried when he showed it to me. It felt so meaningful and perfect. We have big plans to plant a tree for each of our children, too. I had also gifted Vinee a travel journal to track our road trips in our first year of dating. I forgot about it, but Vinee kept it and continued to log every trip. He gave me this written history of our time together on our wedding day. I cried at that, too.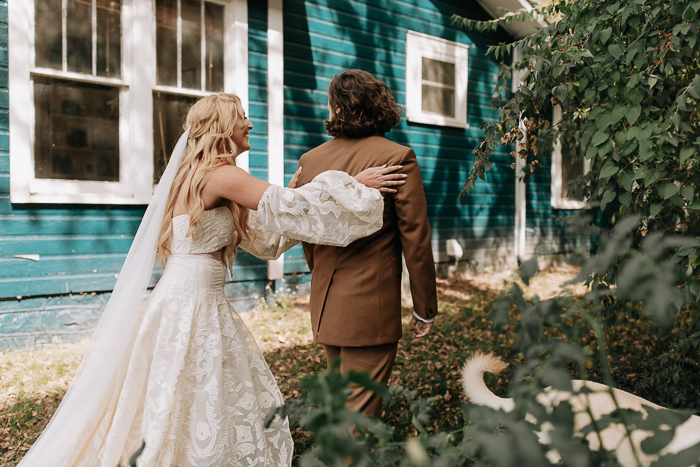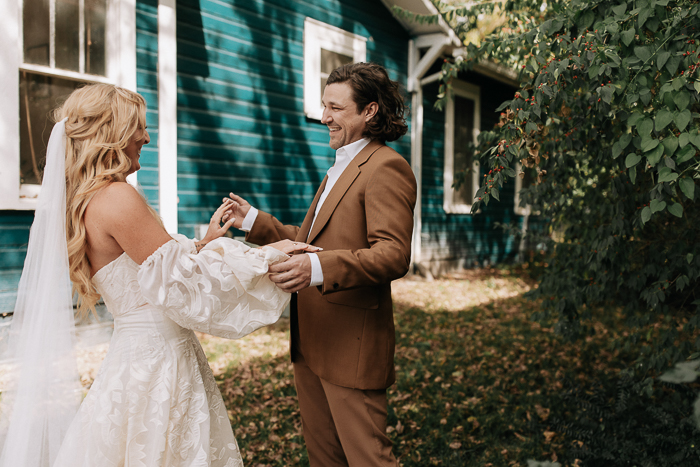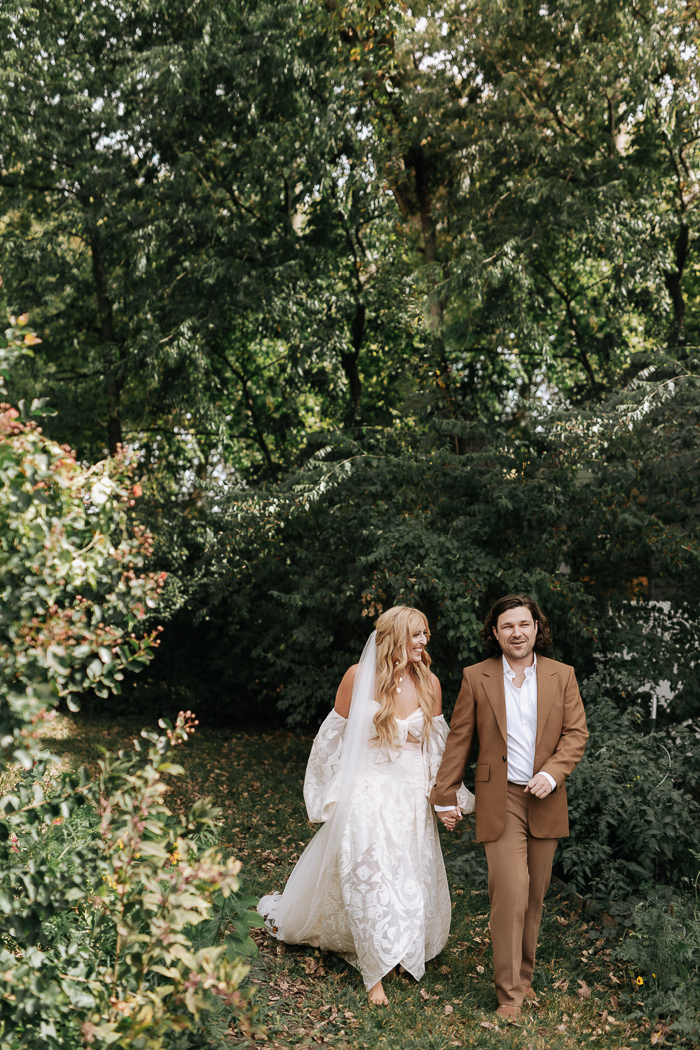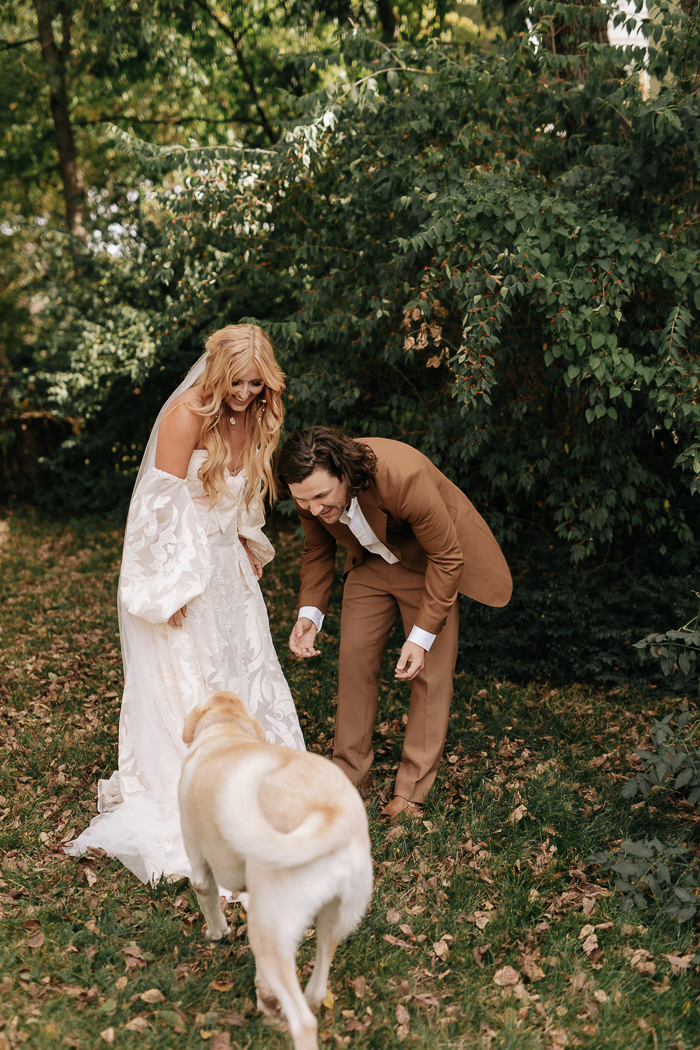 Getting Ready Together And Sharing Private Vows Were The Most Memorable Moments
We both make sense of things through words, and as I was writing my vows, it felt so inauthentic to read these to Vinee in front of everyone. So, we opted first to share our vows privately, sitting on our porch. This was my favorite part of the day. In true form, Vinee wrote the most beautiful and precise vows in a paragraph or two, and I went on for several pages. We both cried our eyes out. It's exactly what we needed it to be, to first share those words with each other and then again later in the ceremony with the love and support of our people.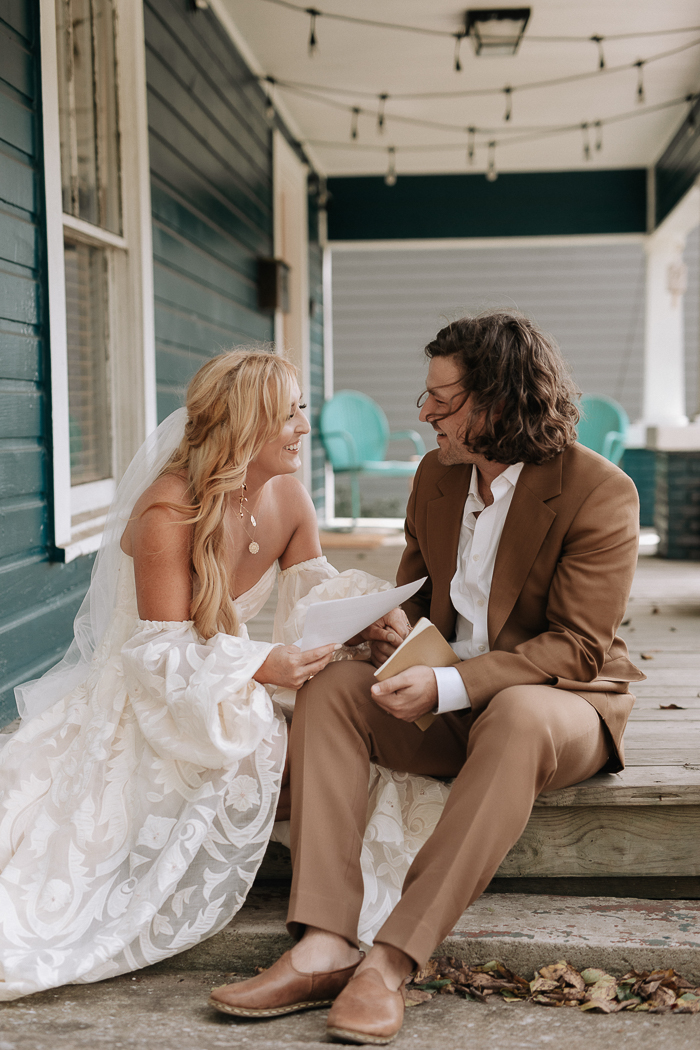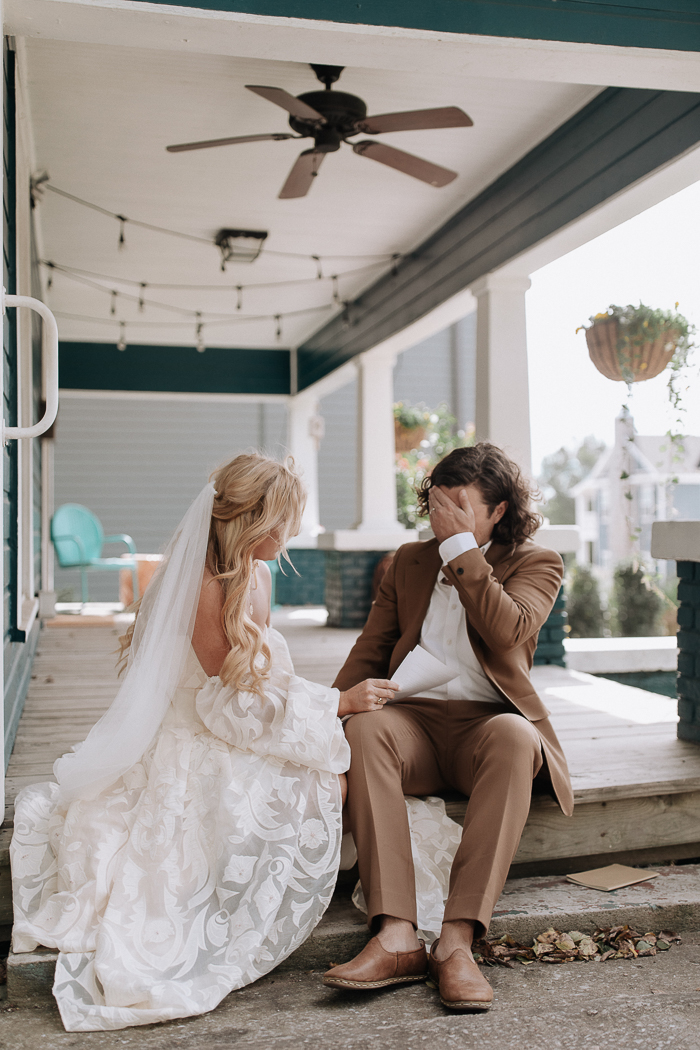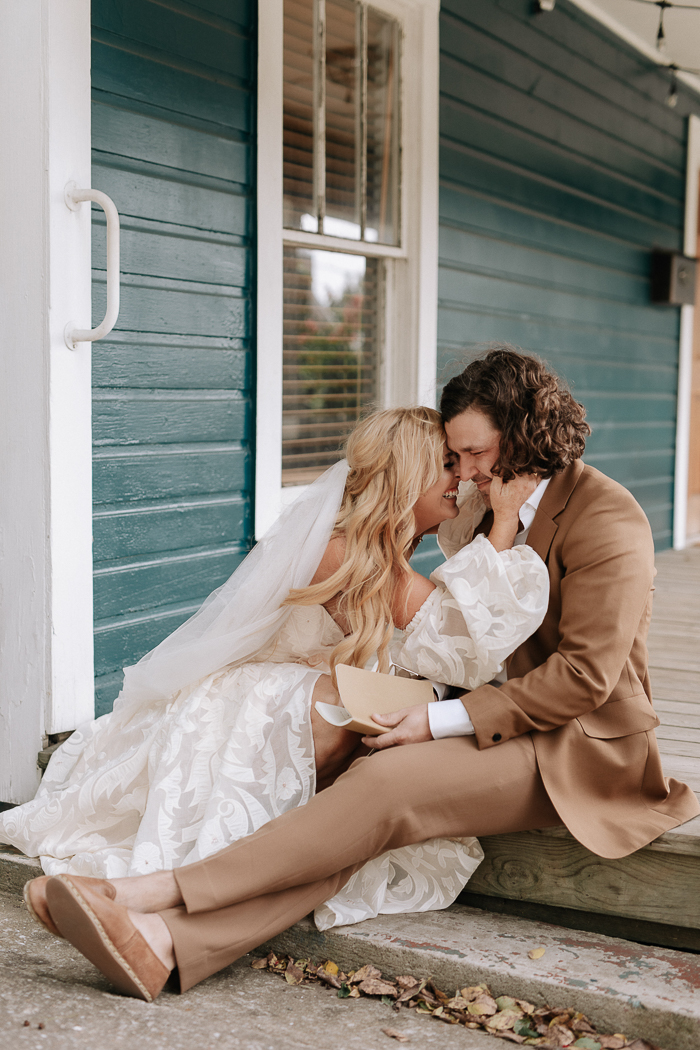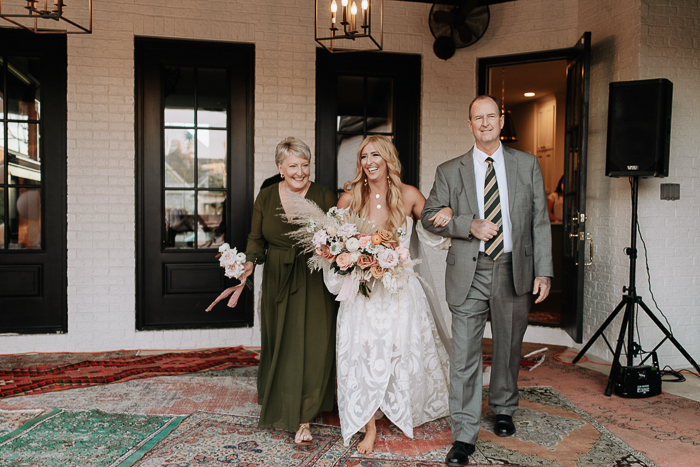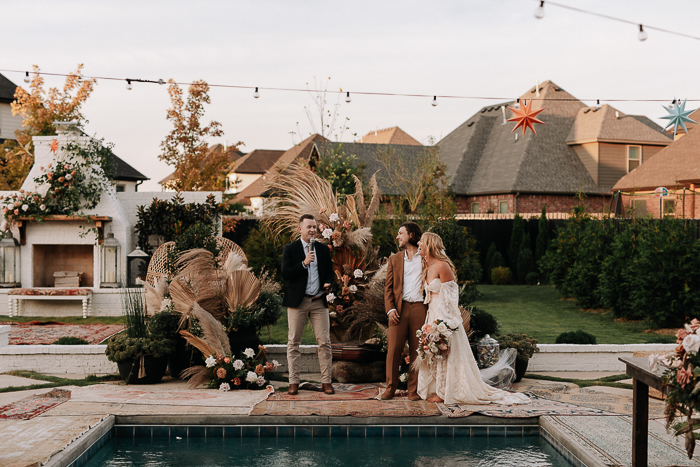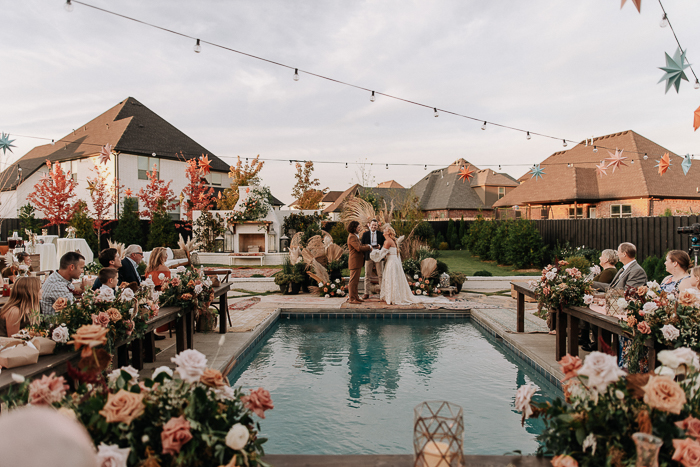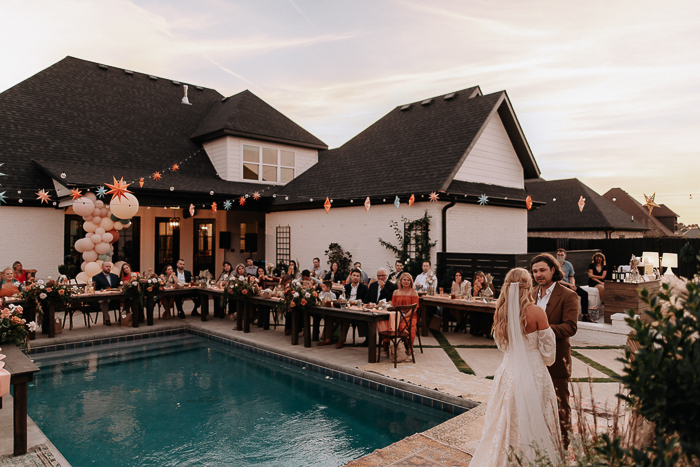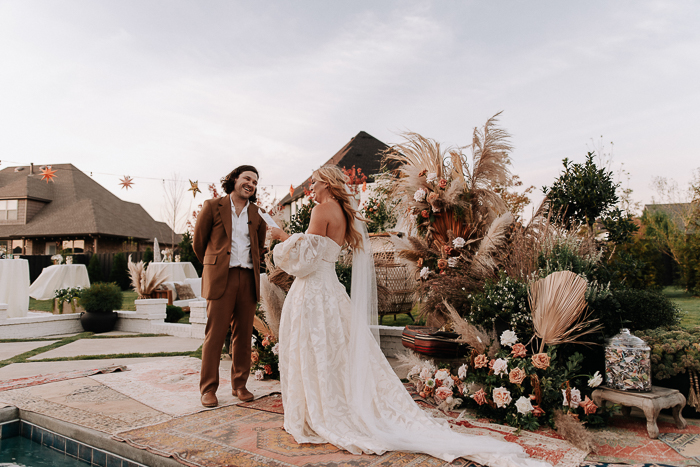 Personalizing Their Wedding With A Unique Unity Ceremony And Meaningful Wedding Favors
I love creating and giving gifts, so this was a fun one for me. We called these the "Bird by Bird" boxes, pointing to our favorite phrase by Anne Lamott and our unity ceremony that included the threading together of origami birds. At each place setting, our guests had a box with their own disposable camera to document the night, a bottle of our favorite hot sauce, a cocktail kit to create a "Hummingbird," and a Spotify playlist Vinee created of songs significant to our relationship.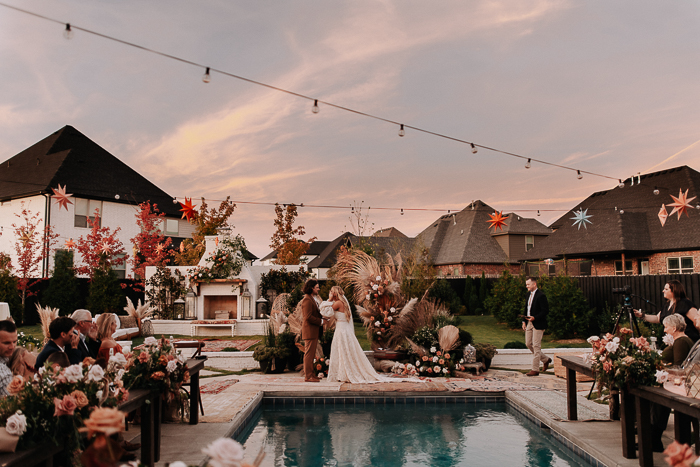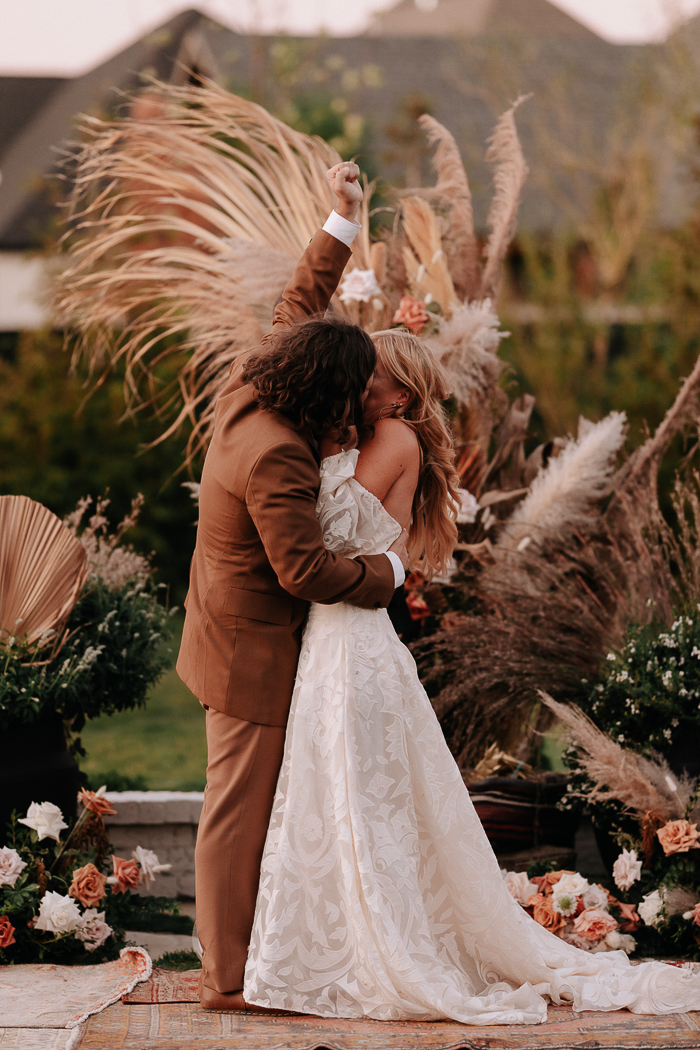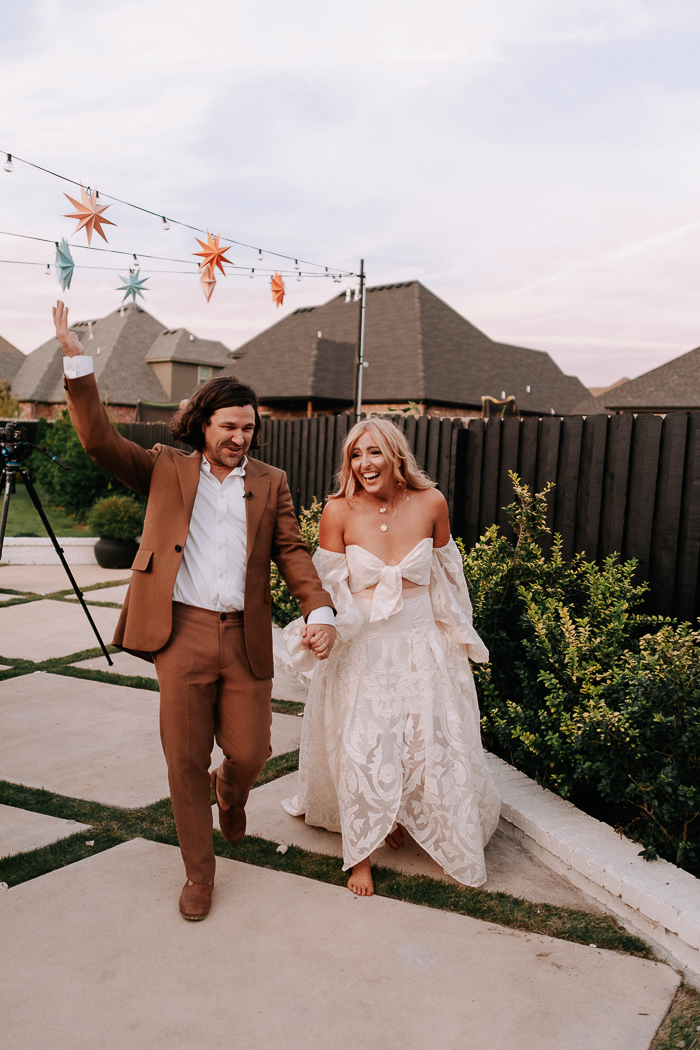 Proud Of Having Pulled Off A Surprise Backyard Wedding
We knew that it would be fun and meaningful no matter what, but pulling off the surprise itself was pretty incredible. We're proud of ourselves for keeping each other centered and doing things our way. We picked up every piece of a traditional wedding, examined it, and asked ourselves if it was what we needed. We kept what served us and omitted what didn't, creating a truly authentic day meant for us and no one else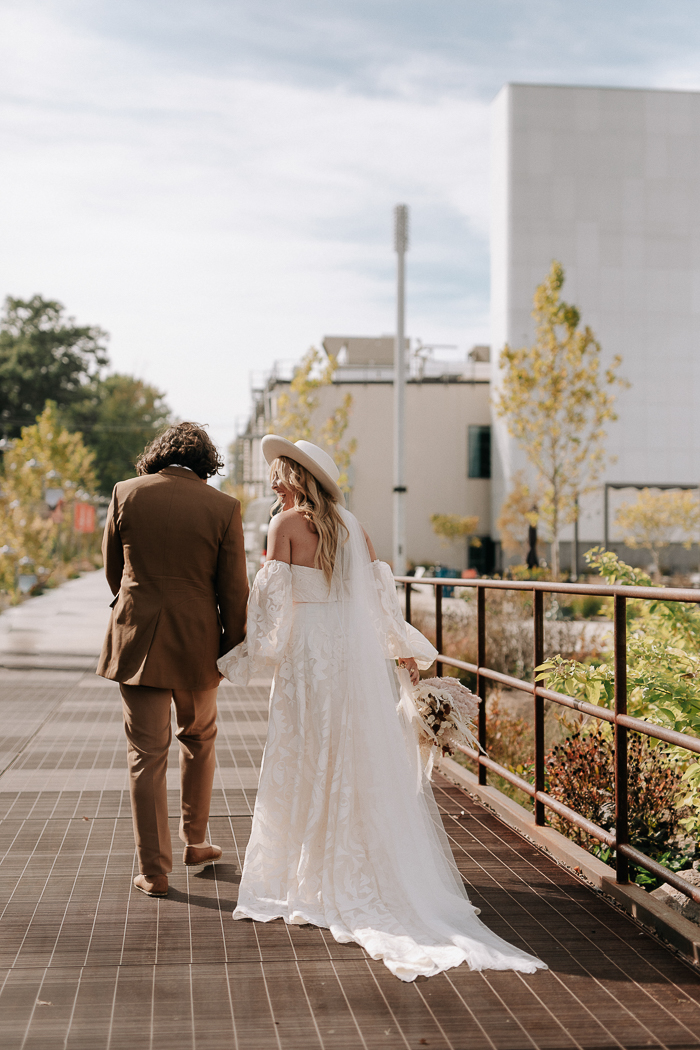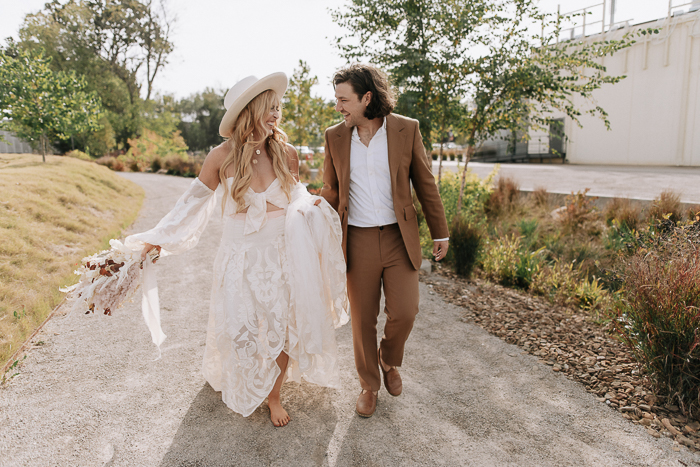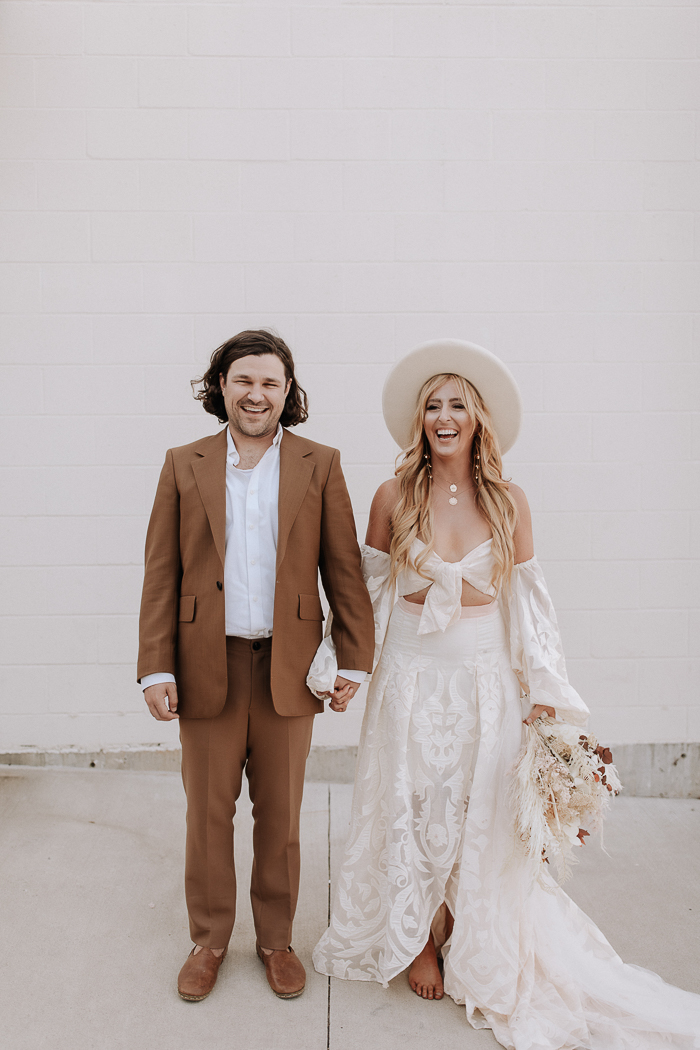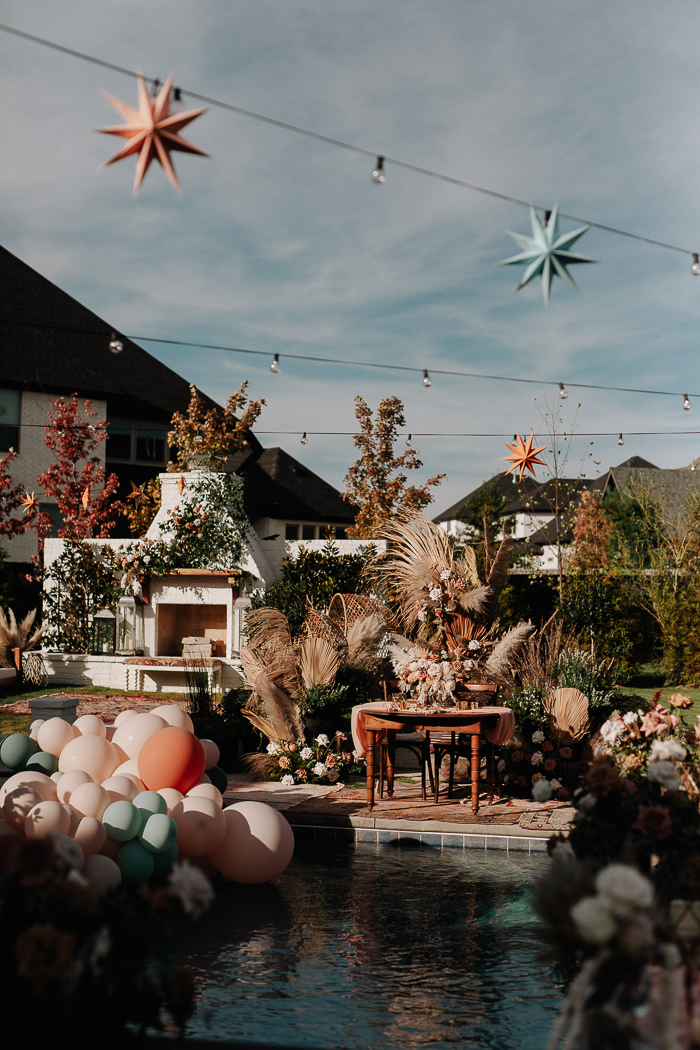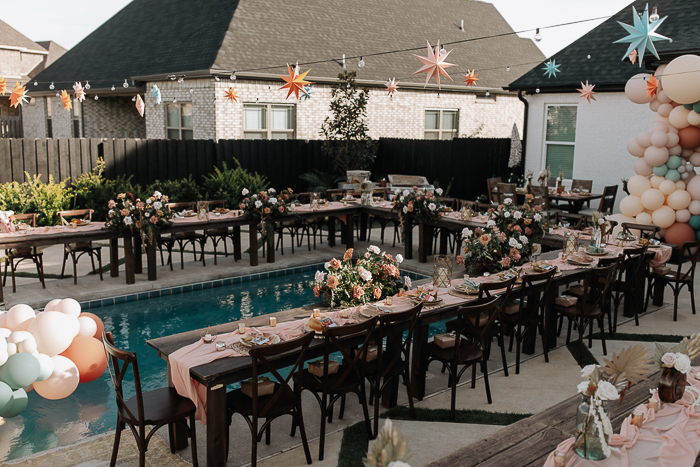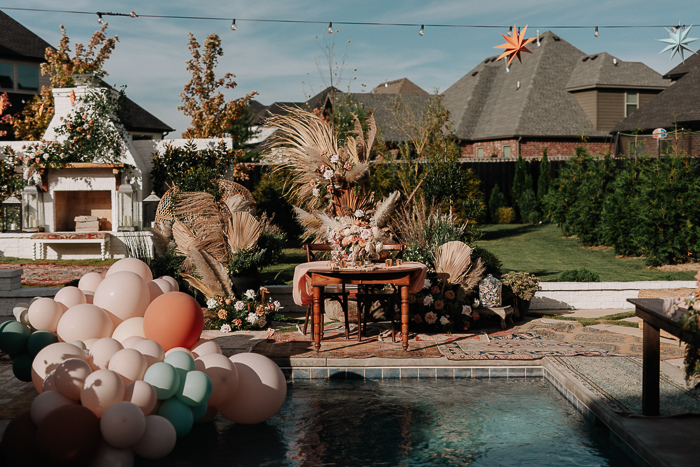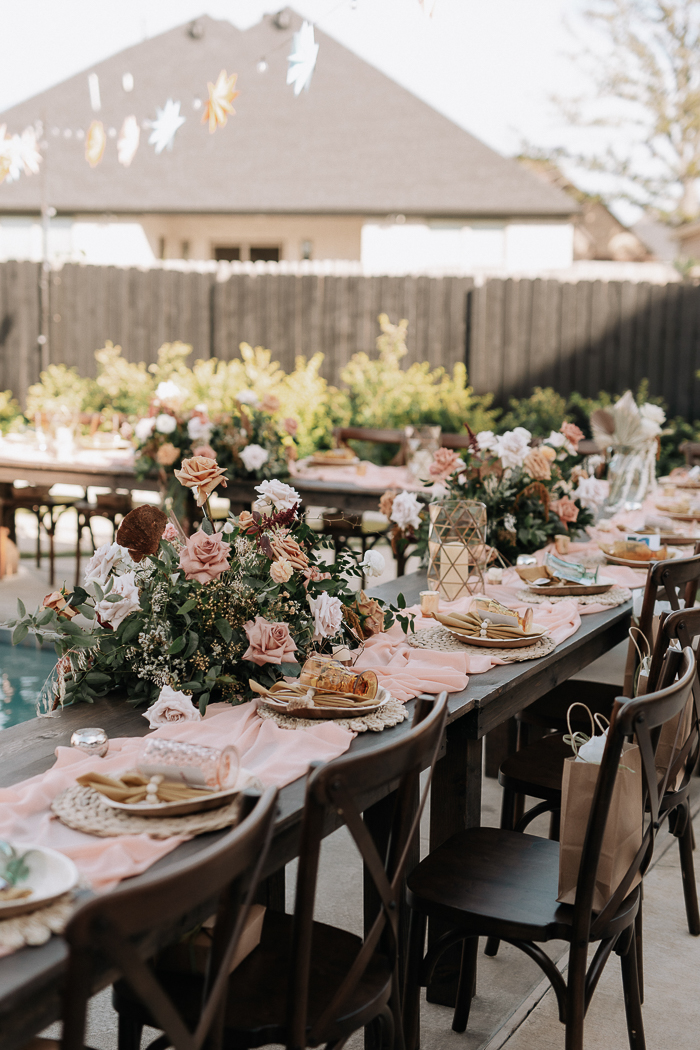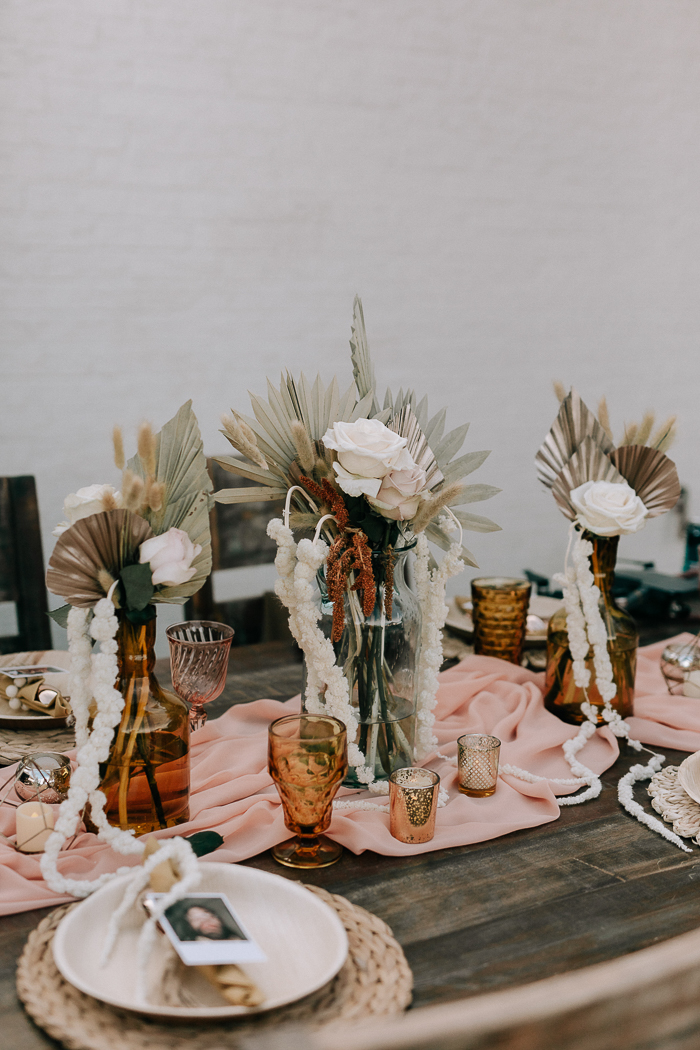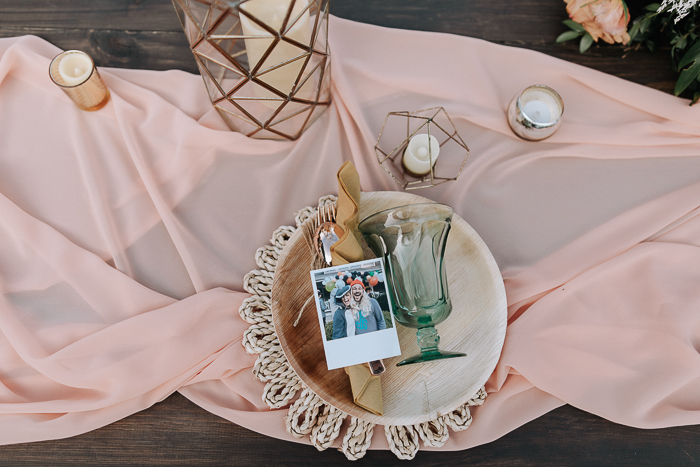 Advice From The Newlyweds: Remember It's Your Special Day
If you're planning a wedding, remember that it's your day and no one else's. Figure out what's important to you, start there, and make all decisions accordingly. For us, the priorities were the ceremony, the photos, the songs, the poems, and the small guest list. Lastly, time flies by so fast, so savor each moment.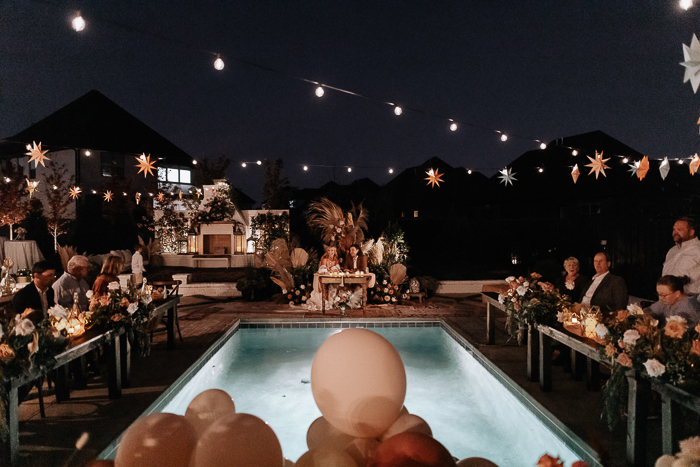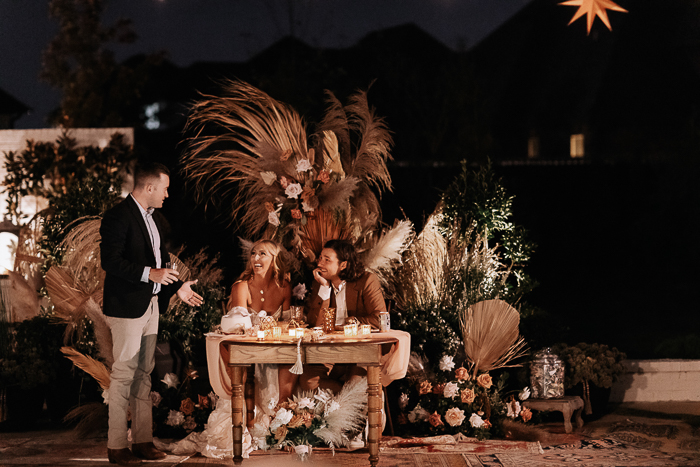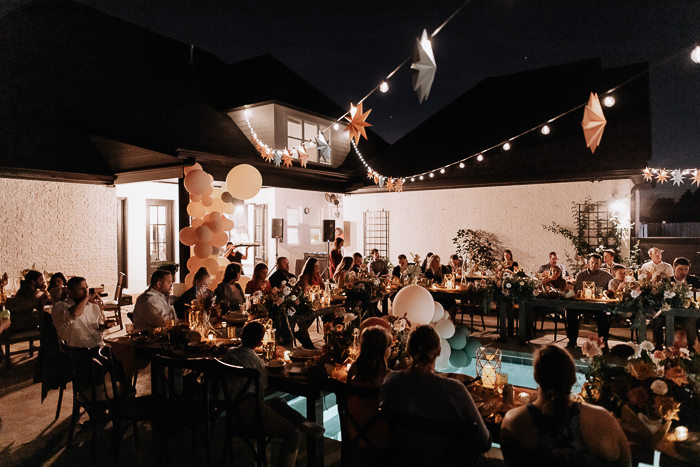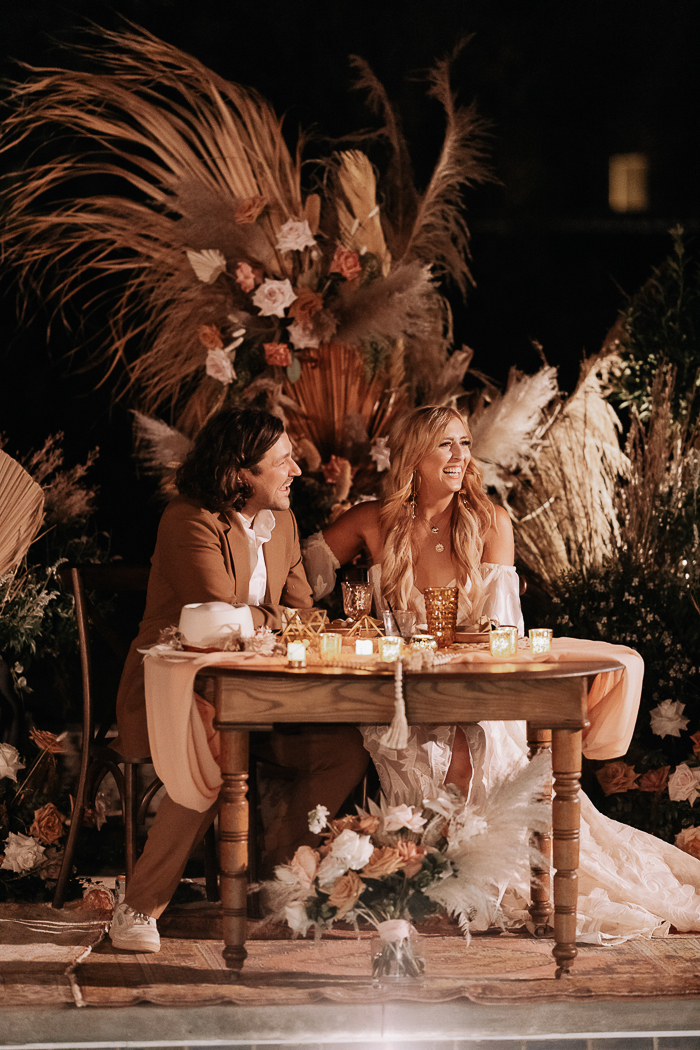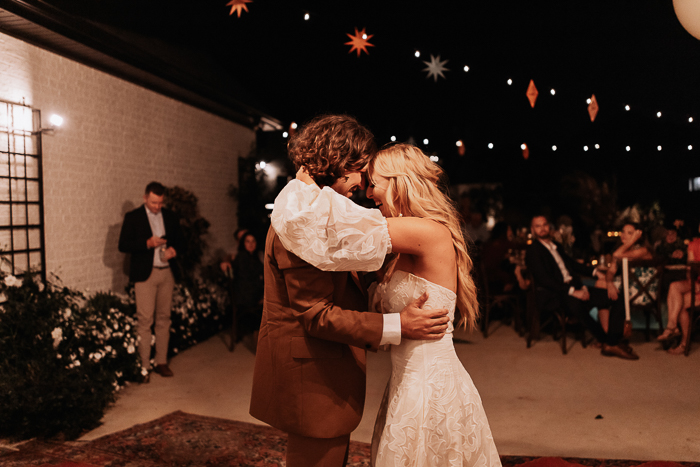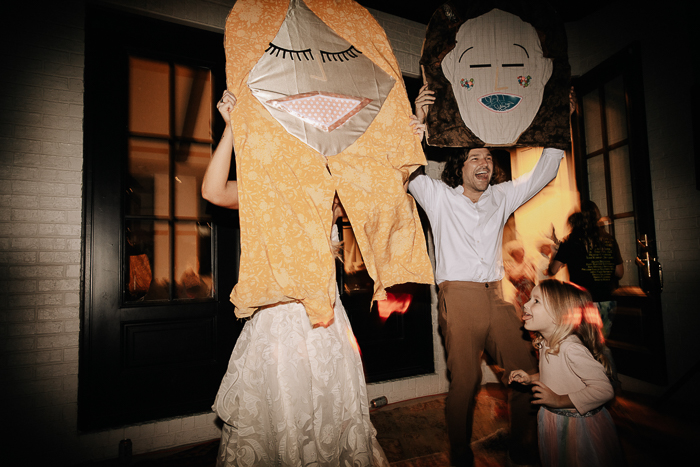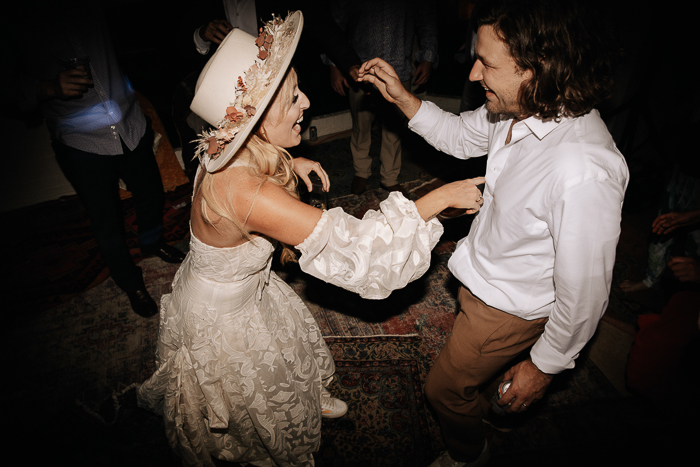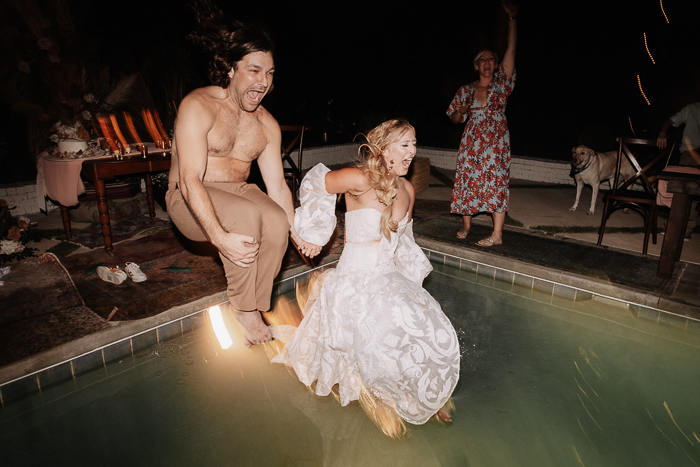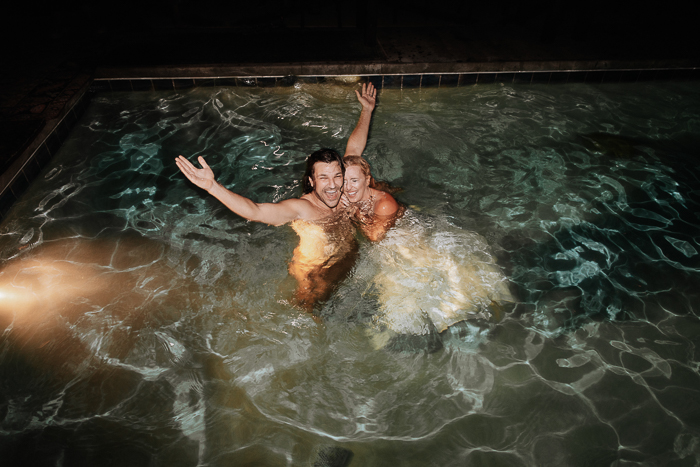 Congratulations to Meg and Vinee on their colorful surprise backyard wedding. And big thanks to Junebug member J. Olson Weddings for capturing all the great moments and raw emotions that made their day special and unforgettable. To see more of his incredible work, check out his profile in our directory of wedding photographers from around the world!
Forget strict timelines and stuffy traditions! For couples who want something unique and unconventional, a surprise wedding can be an exciting alternative to a traditional bash. It may be nerve-racking to keep things under wraps, but you can successfully pull off the big reveal by having a great team of vendors by your side.