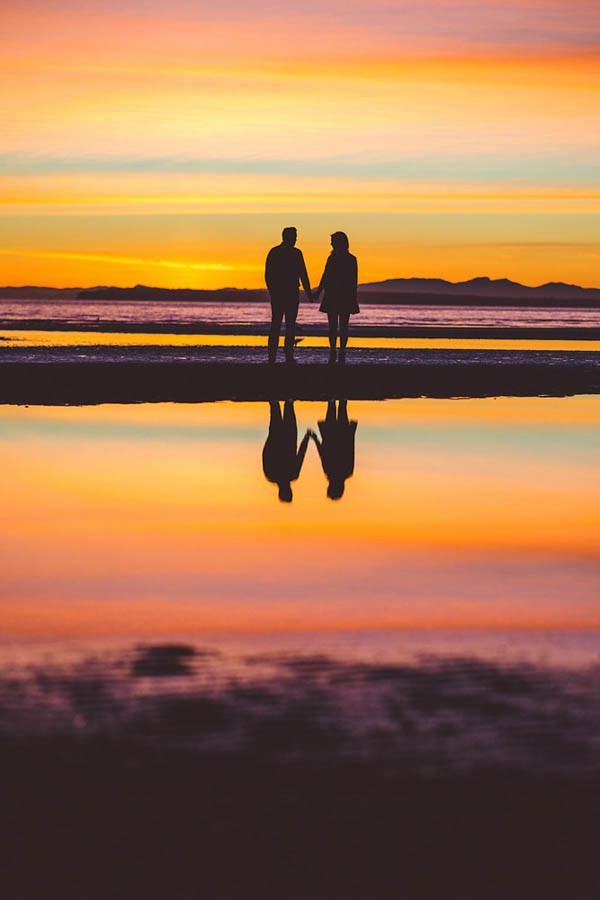 image by Krystle Images
The leaves have changed and snow may even be starting to lightly dust the ground where you live, which means that it's about the be our most favorite season of all: proposal season! With diamond rings at the ready, people across the world are preparing to pop the question. Getting that moment just right can put a lot of pressure on a person, so we're here to help with 11 creative proposal ideas to start your happily ever after with style.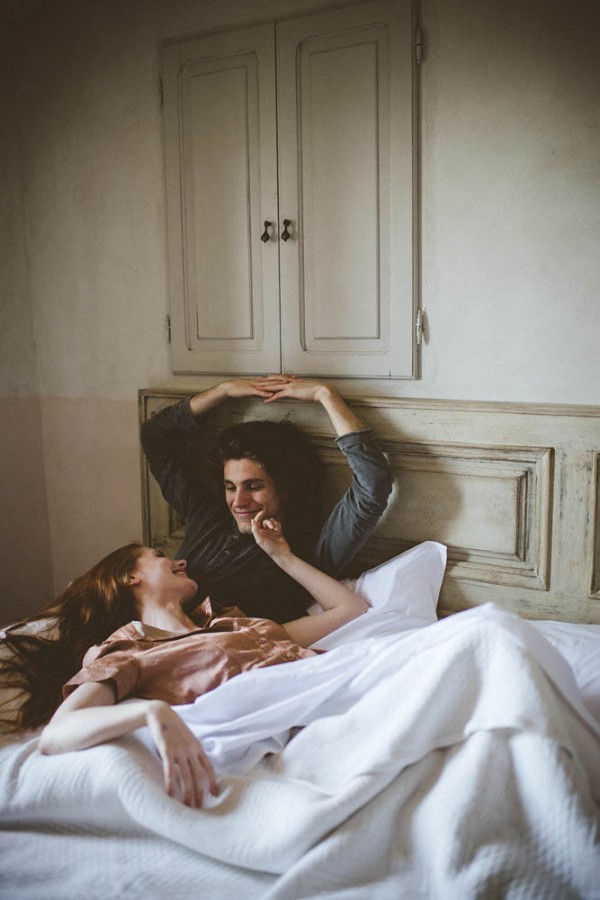 image by Serena Cevenini Photography
1. Breakfast in bed
It may be chilly outside, but you've got a mug of coffee, a stack of pancakes, and a sweetheart still snuggled up in bed. When she adds her two spoons of sugar from the jar, she'll be surprised to find something sparkly already sitting on the spoon. Even if you burned the bacon a little, we're pretty sure she's going to have to say yes to such a sweet gesture.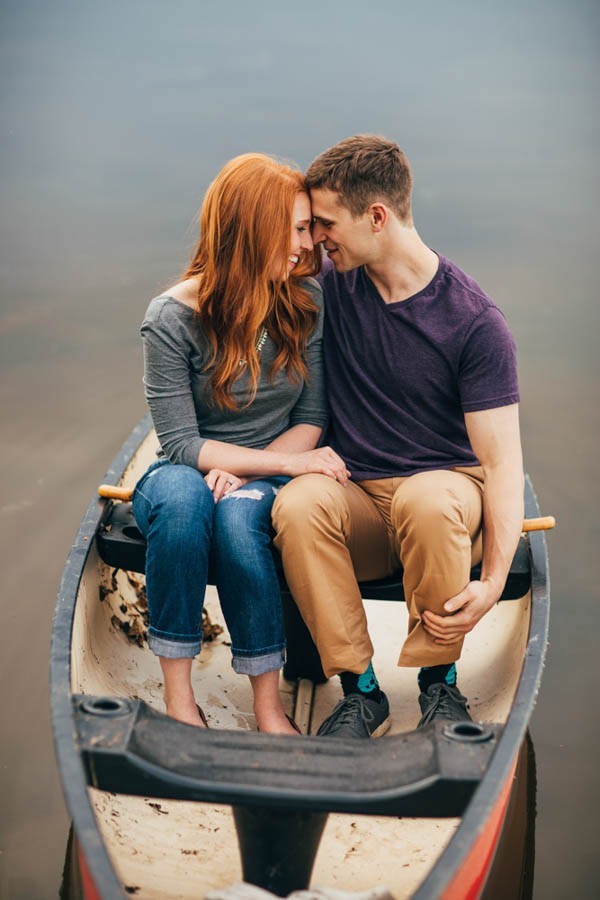 image by Tricia Victoria Photography
2. Canoodle in a canoe
If your partner doesn't prefer to be the center of attention, a canoe proposal takes the excitement away from the crowds and allows you two to be alone for the experience. Paddle out together using the great teamwork that's gotten you this far, and once you find a quiet, calm spot in the water, carefully pull out the ring. We say carefully because you don't want to drop the ring in the water! Bonus points if you decide to bring along a couple of fishing poles and tie the ring to the end of her hook (but don't forget to tell her before she casts it into the lake!).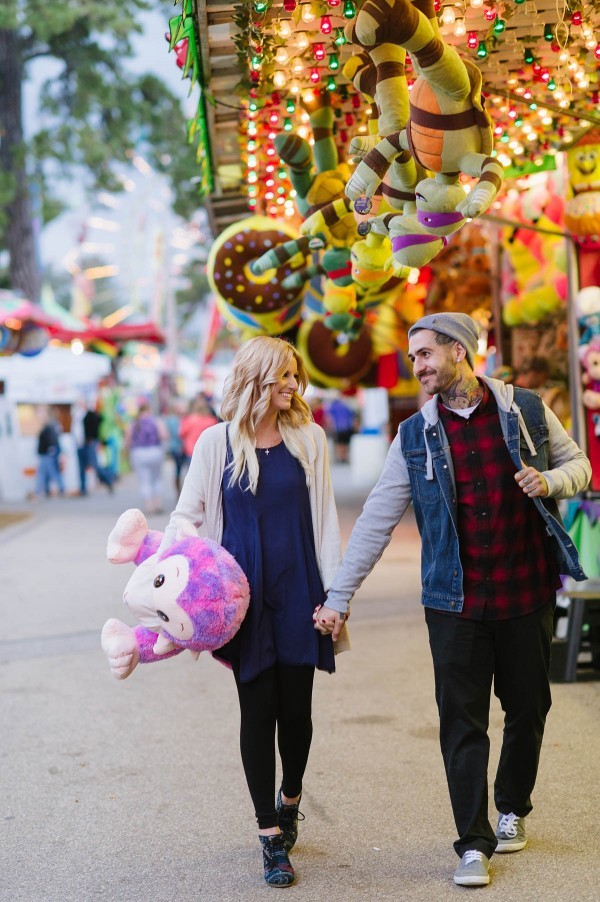 image by Darling Photography
3. Carnival games
If the carnival is in town, your partner is going to win more than a stuffed animal! Make arrangements ahead of time with the person running the ring toss. After three or four rings have been thrown, the carnival worker will announce that he forgot to give her all the rings, handing the ring box to you to offer to from one knee. No matter which giant stuffed animal she could have walked away with, the smile on her face will be even bigger after you pull off this surprise!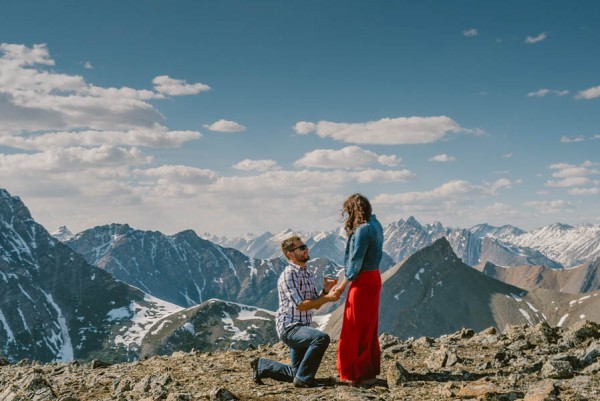 image by Darren Roberts Photography
4. Helicopter ride
Perfect for the risk-taking couple, a helicopter ride will just seem like another daring adventure! That is, until you unwrap a ring box from the picnic basket you brought along and get down on one knee and literally shout your love from the mountaintop.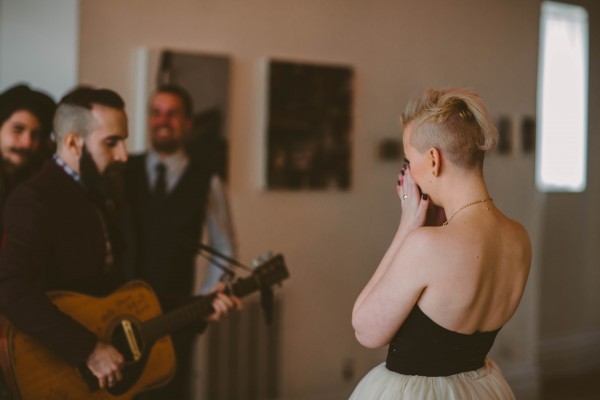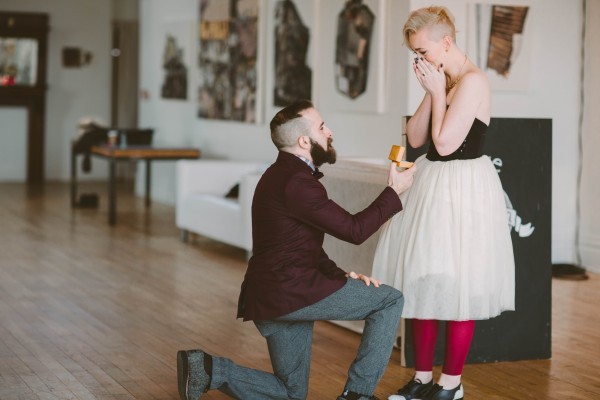 images by Hot Metal Studio
5. Sing your love
It only makes sense for a musician to profess their love in song. Invite your future-fiancé to an intimate concert at your favorite bar or coffee shop. While she's enjoying the music and catching up with friends, you'll announce that you've written a new song and dedicate to her. At the end of the song, bring her up to the stage and ask her to marry you. Bonus points if one of your bandmates is ready with tissues and an audience member has a camera prepared!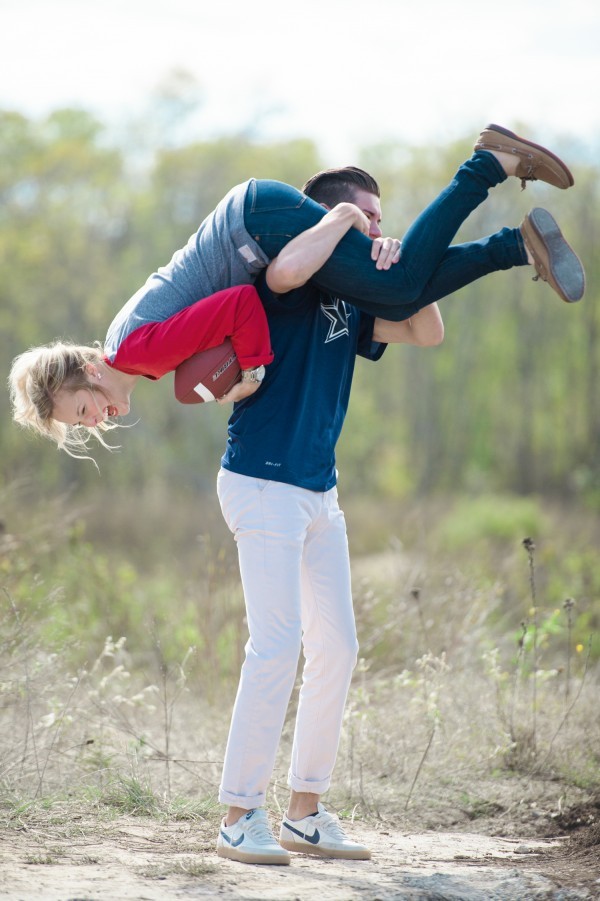 image by Matthew Moore Phoography
6. Playing catch
An afternoon playing catch at the park is casual enough, making it an easy time to totally surprise her. Up the stakes by taking your game of football from touch to tackle, only to "hurt" yourself in the process and need to take a break. After a dramatic fall to the ground, complain about pain in your hip, just before pulling the ring out of your pocket as the culprit and getting on one knee to propose.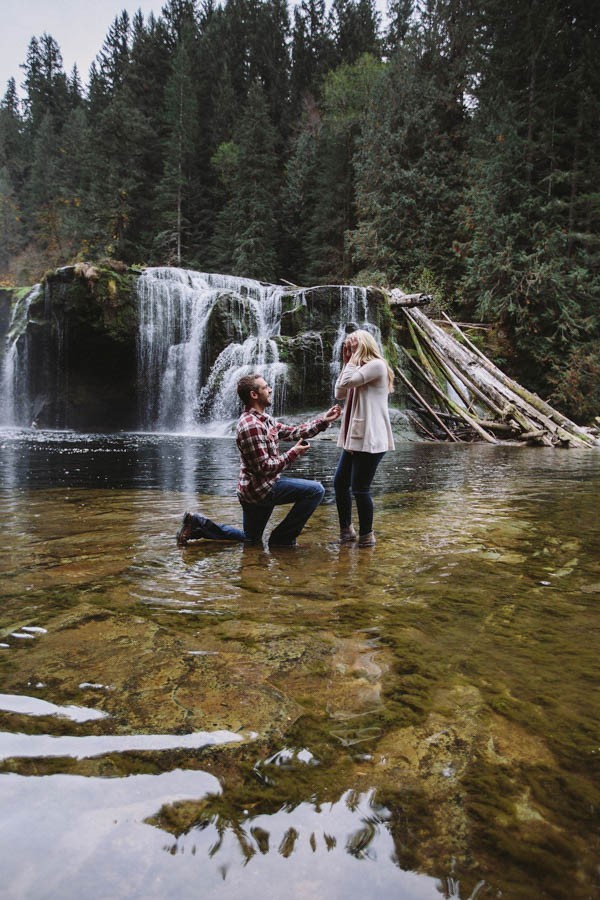 image by J.M.Hunter Photography
7. Holiday photo shoot
'Tis the season for family portraits and holiday cards, so hiring a photographer and taking photos in a beautiful location won't seem so out of the ordinary. While your photographer takes a few test shots, start sharing some of your favorite memories together and express how you can't wait to make more for years to come. Before she even has a chance to agree, you'll be down on one knee popping the question, and your photographer will be right there to capture the moment it happens. Looks like those holiday photos are also engagement photos!
Now that these creative proposal ideas have helped you get your plan in order, you're going to need the ring to make it all happen! Check out these 11 stunning engagement rings for the perfect proposal.