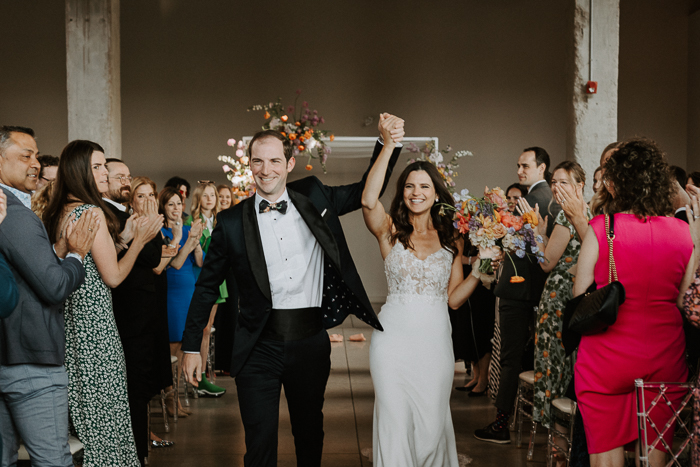 Becca and Chris had a clear vision for their Symes wedding day. They wanted it to be a blast of excitement, full of fun and energy—a perfect blend of the past and the present, where retro charm would meet a modern twist. With an expert team of vendors, their dream of a big day bursting with vibrant colors and dazzling disco ball magic became a reality. It was a celebration that truly captured their playful spirit and brought together the best of both worlds.
With exposed bricks, iron beams, and concrete floors, their venue was the perfect blank canvas for the festivities. They used a modern white chuppah adorned with delicate flowers during the ceremony, making it a beautiful focal point. This way, everyone's attention was on the happy couple sharing their meaningful vows. They went all in when it was time to party at the reception. A disco ball installation hung above the tri-tone dance floor, and the tables were decked out in blooms, candles, and soft, flowing linen. It was the perfect finishing touch to a spectacular celebration.
We could continue talking, but we'll let these photos–captured by Junebug member Jennifer See Studios–do all the talking. They might just inspire you to infuse more personality and playfulness into your wedding day. Scroll through to discover more about their love story and gather unique ideas for your own celebration.
The Couple:
Becca and Chris
The Wedding:
The Symes, Toronto, Ontario, Canada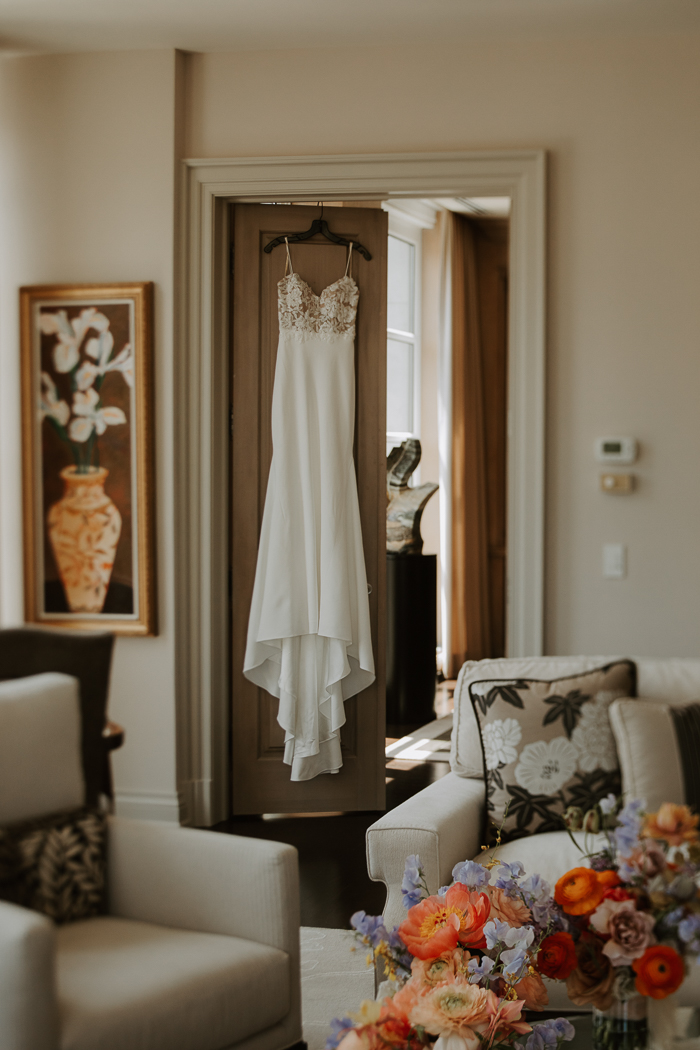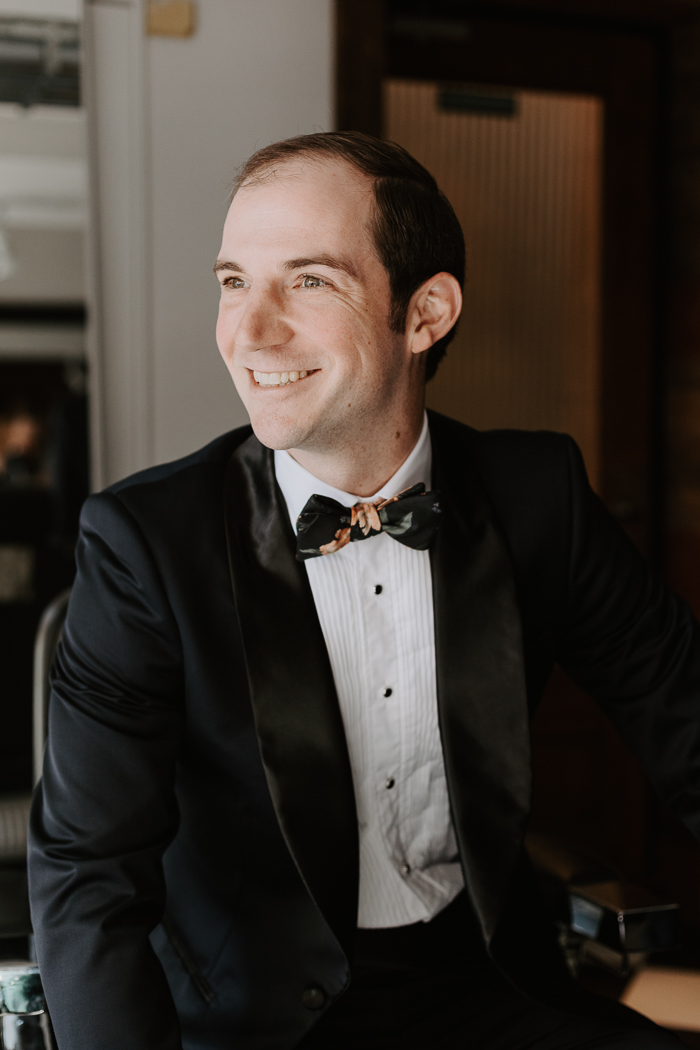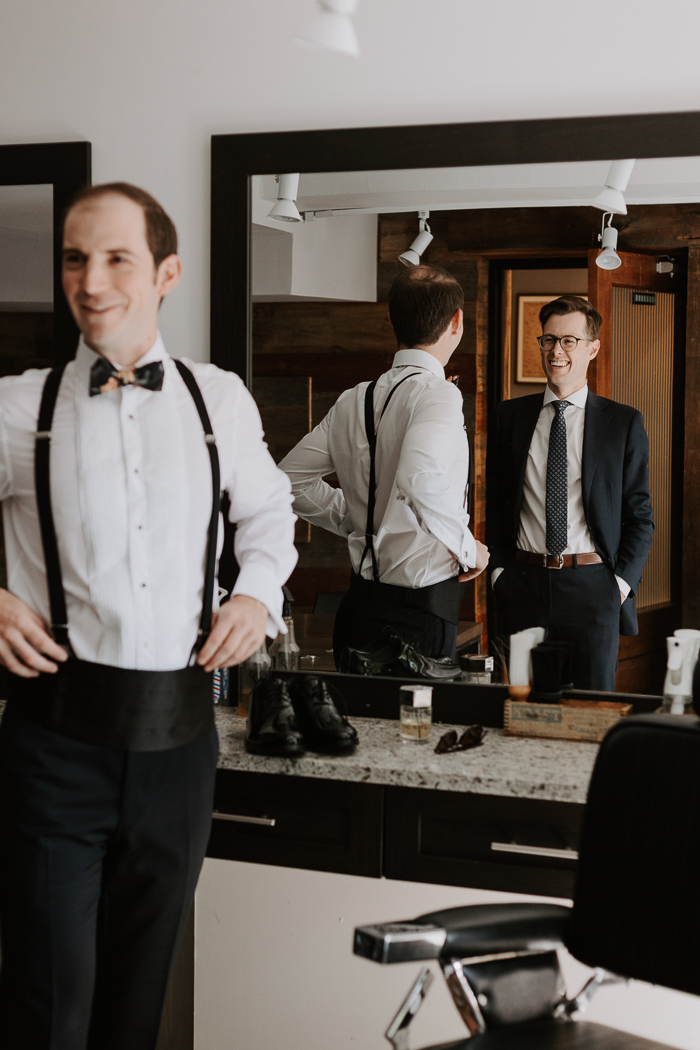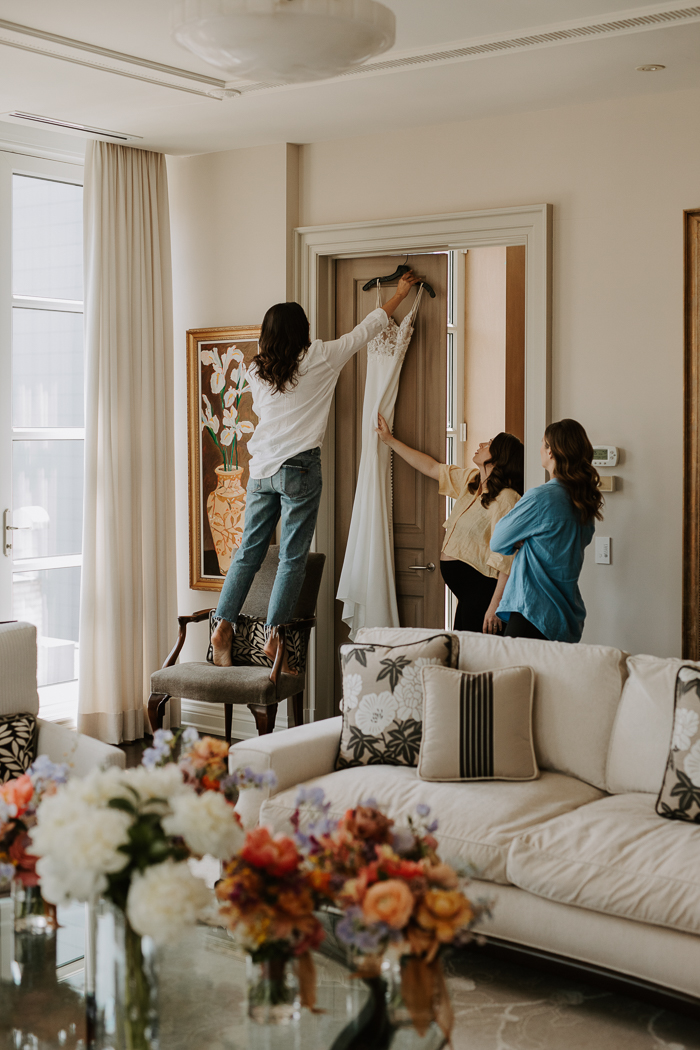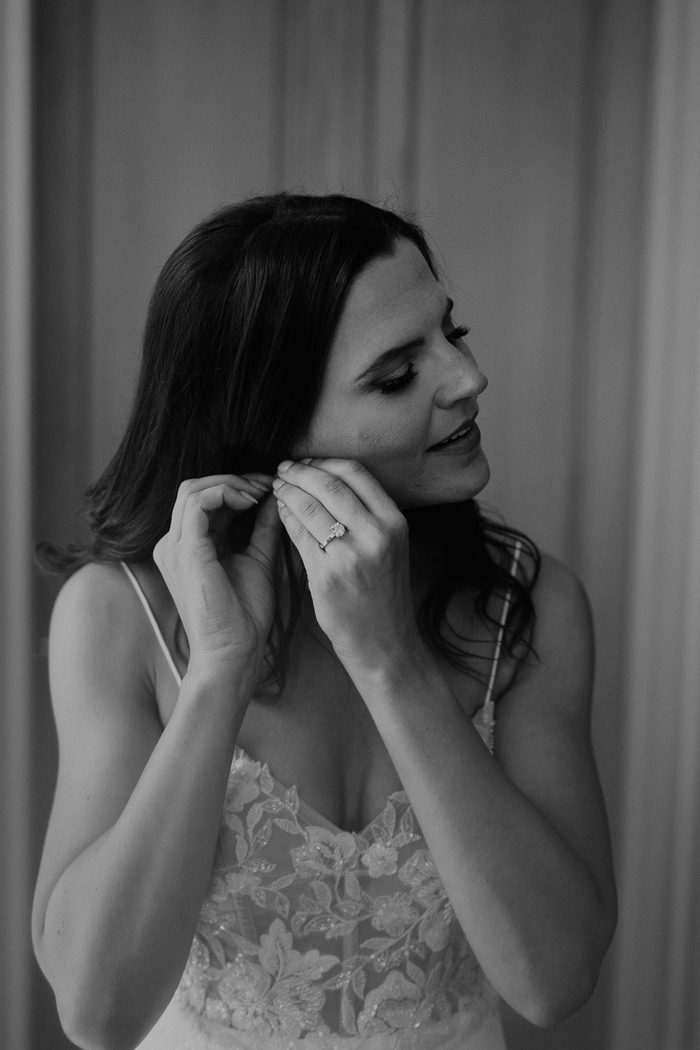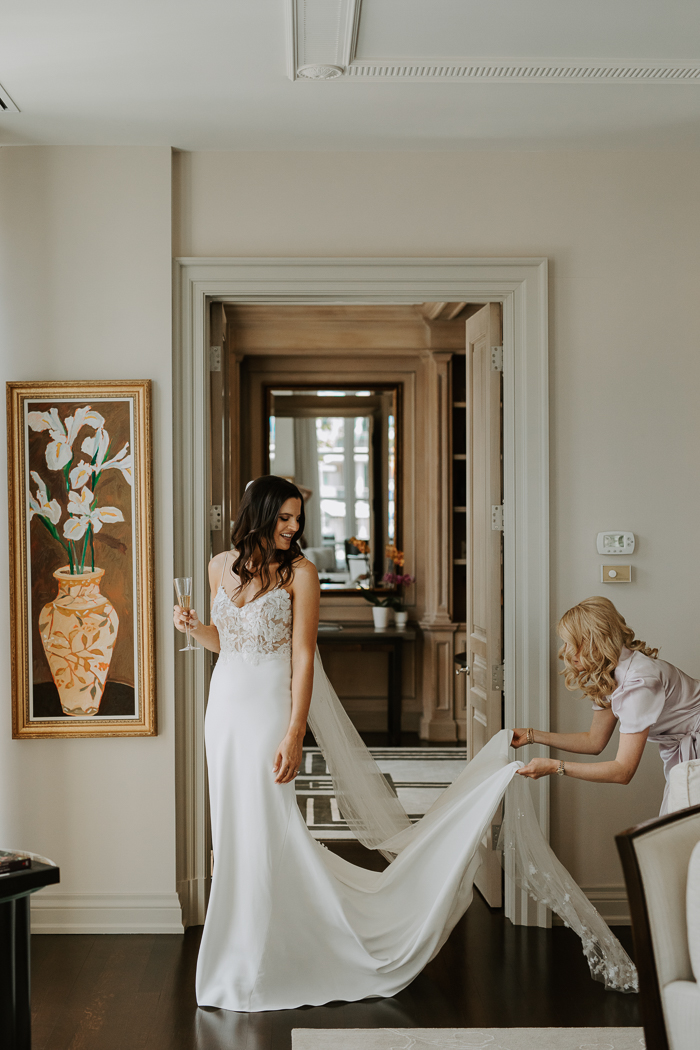 How Their Colorful and Disco Ball-Filled Symes Wedding Came To Be
We wanted our wedding to feel fun, fresh, and playful, with retro and modern touches. I was tired of seeing plain black and white or white and green color palettes and wanted to push the envelope a bit with color. After all, it's a joyous occasion in the middle of spring, so why not reflect that energy? That's where our planners at Blush & Bowties and Hunt & Gather came in to help bring this vision to fruition. Claire at Blush & Bowties had the idea for the tri-tone dance floor, which was brilliant. She and I worked closely together to pinpoint the colors of our linens, chargers, and tapered candles, and we also pulled tons of floral inspiration for Tellie at Hunt & Gather. Ultimately, we trusted Tellie understood our vision, and she knocked it out of the park with the bouquets, chuppah, and tablescapes.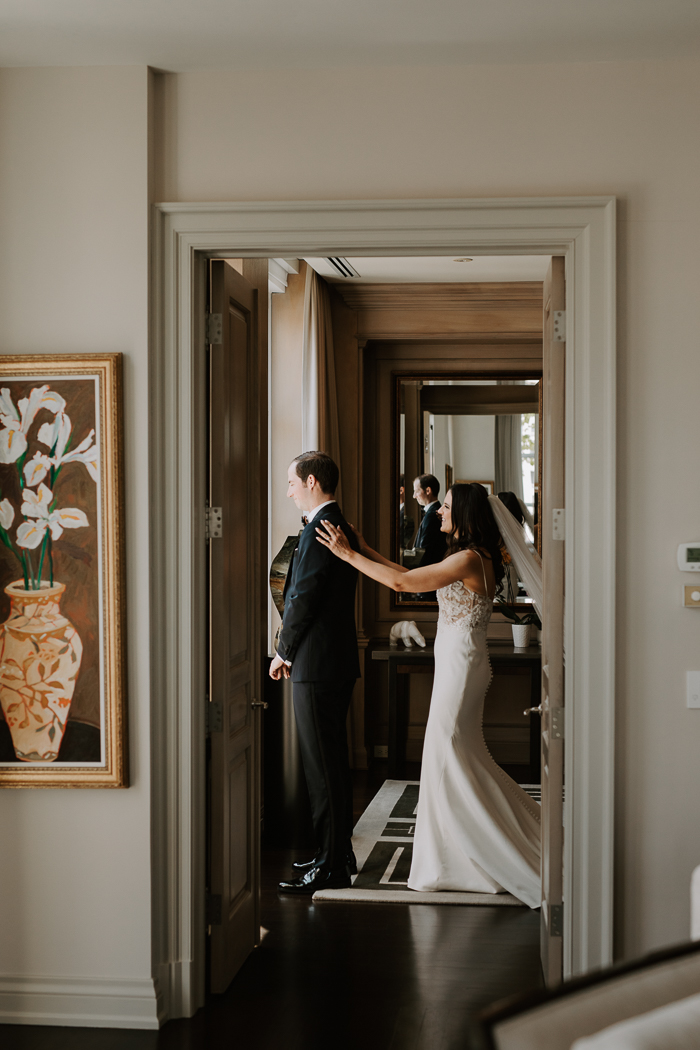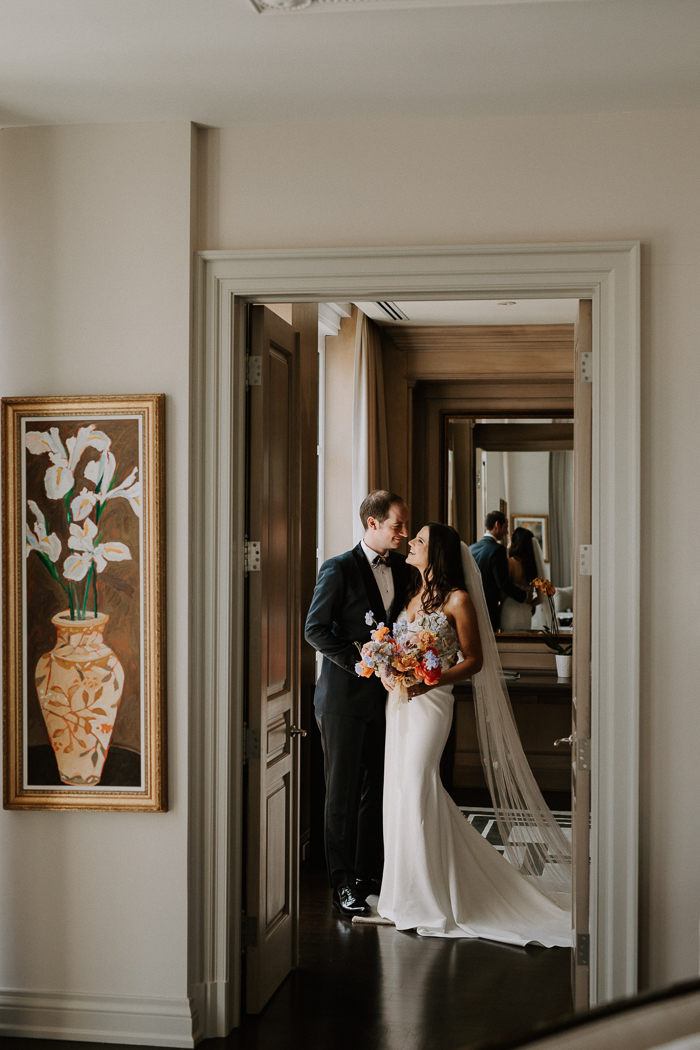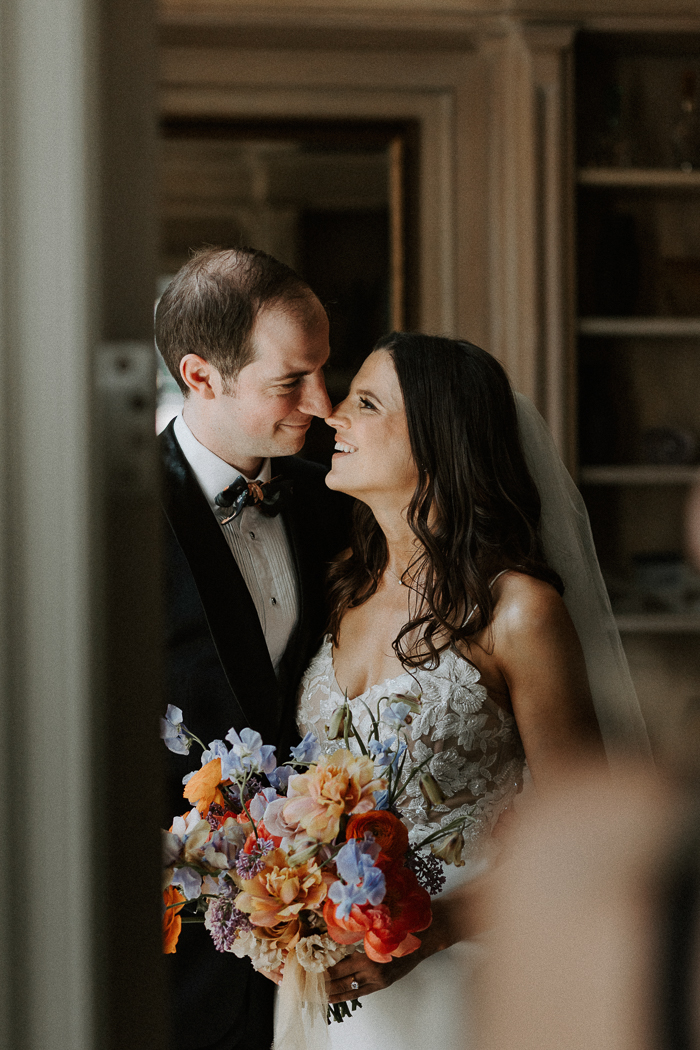 Why They Chose to Have A Wedding at The Symes
Ultimately we decided we didn't want our guests to have to travel. We also agreed that we wanted to avoid the success of our wedding to hinge on the weather being too rainy or too hot and wanted to opt for a generally weather-proof venue. We fell in love with The Symes after seeing it in person and feeling that the scale was right for our crowd. Chris particularly loved the exposed brick and beams and overall warehouse vibe, and my mom and I were drawn to the tented rooftop terrace to bring in a bit of an outdoor element without being wholly dependent on the weather. The two bridal suites were a nice feature and came in handy on the day of. Plus, The Symes was a former garbage incinerator before it became an event space, so what's more romantic than that?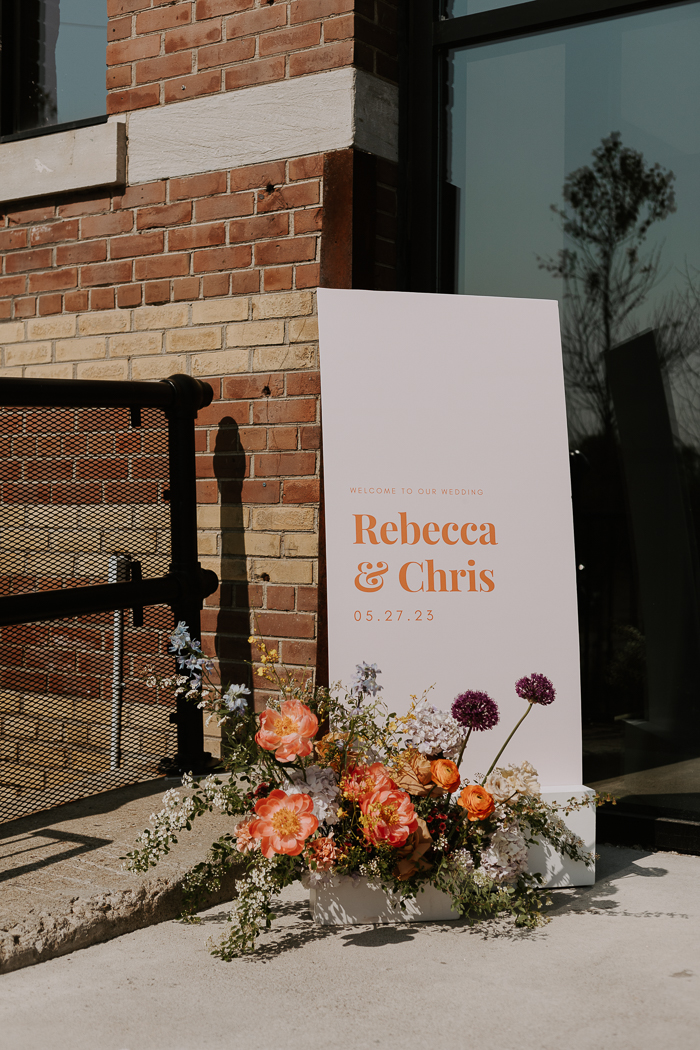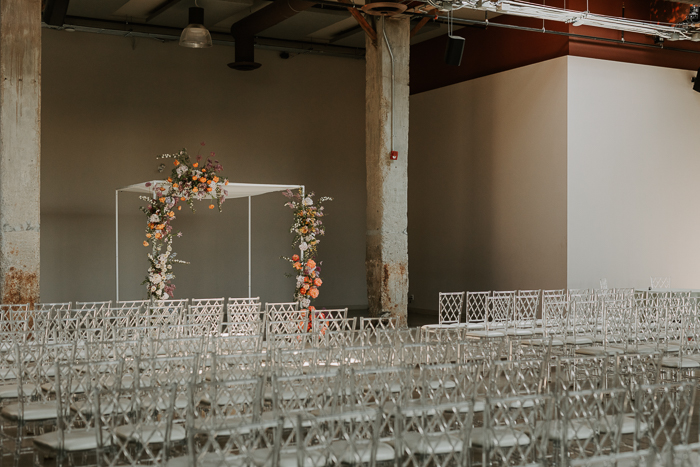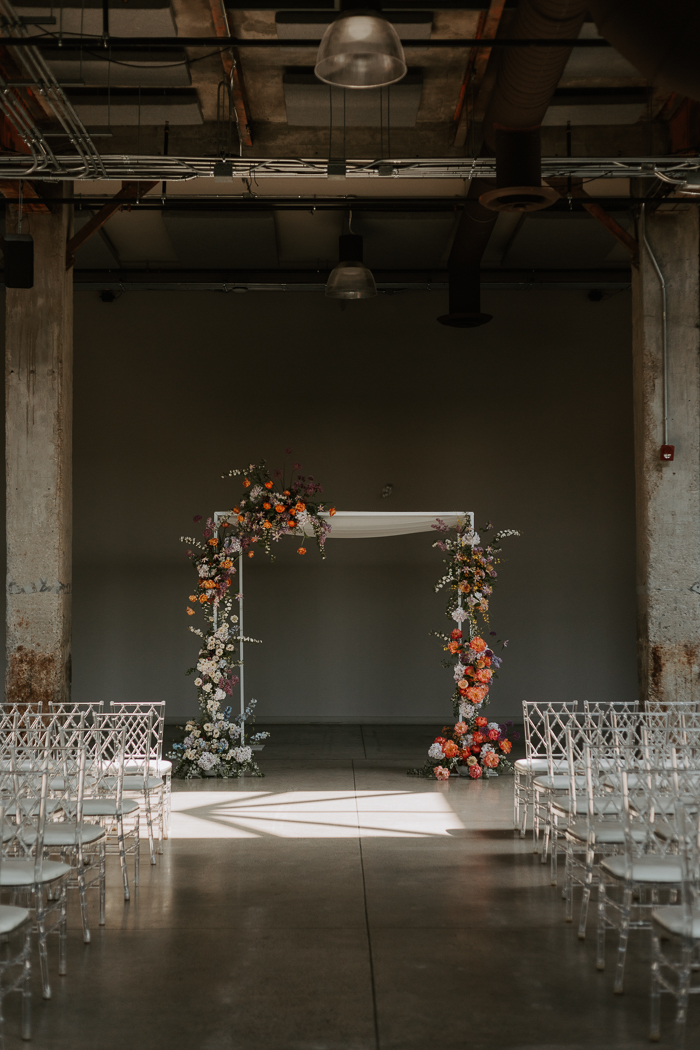 Adding Unique Touches To Their Symes Wedding Ceremony That Reflected Their Personalities
We asked a friend and Chris's former roommate to officiate our ceremony while we had my mom, a judge, legally marry us, which felt very personal overall. Our handsome groomsmen and beautiful bridesmaids walked down the aisle together to Leash Trio's rendition of "L-O-V-E." My dad walked me down the aisle to "Can't Help Falling in Love." Chris and I recited our personalized vows. He had his memorized, impressively, while mine were handwritten. It all felt so genuine and so us. Looking back on the photos, you can see my smile is the widest and most relaxed during our ceremony. Although our wedding was not religious, we added a couple of nods to my half-Jewish heritage, including the chuppah. We also broke glass at the end, and in the spirit of feminism and equal rights, we both got to partake in some glass-breaking.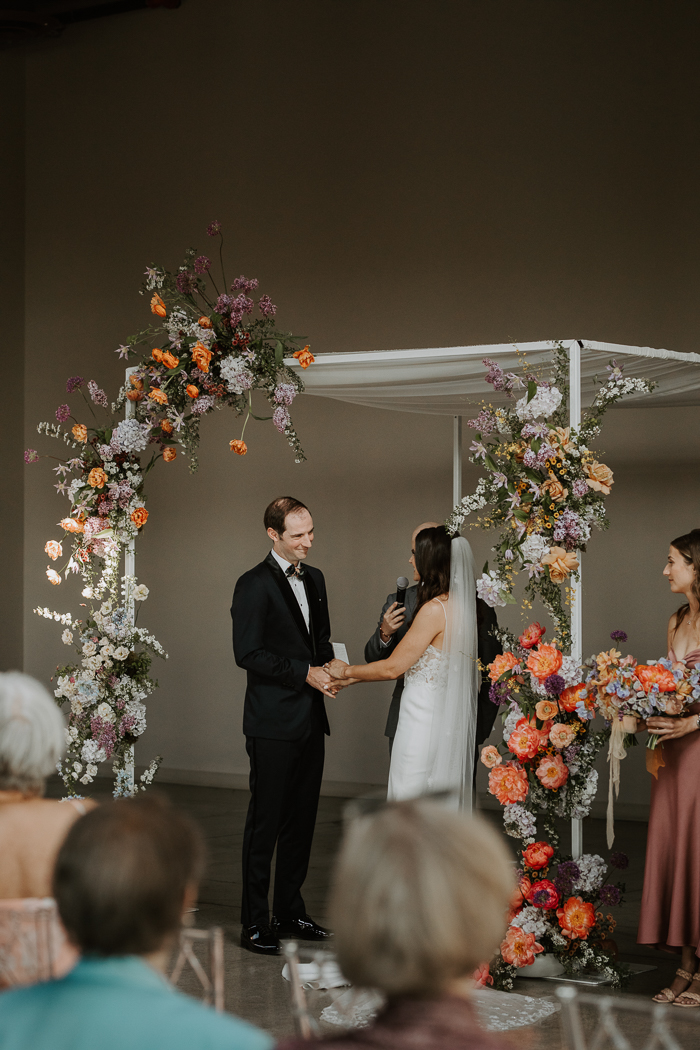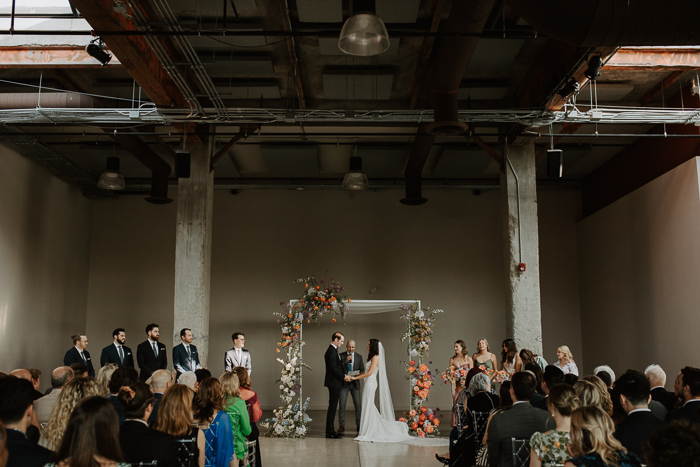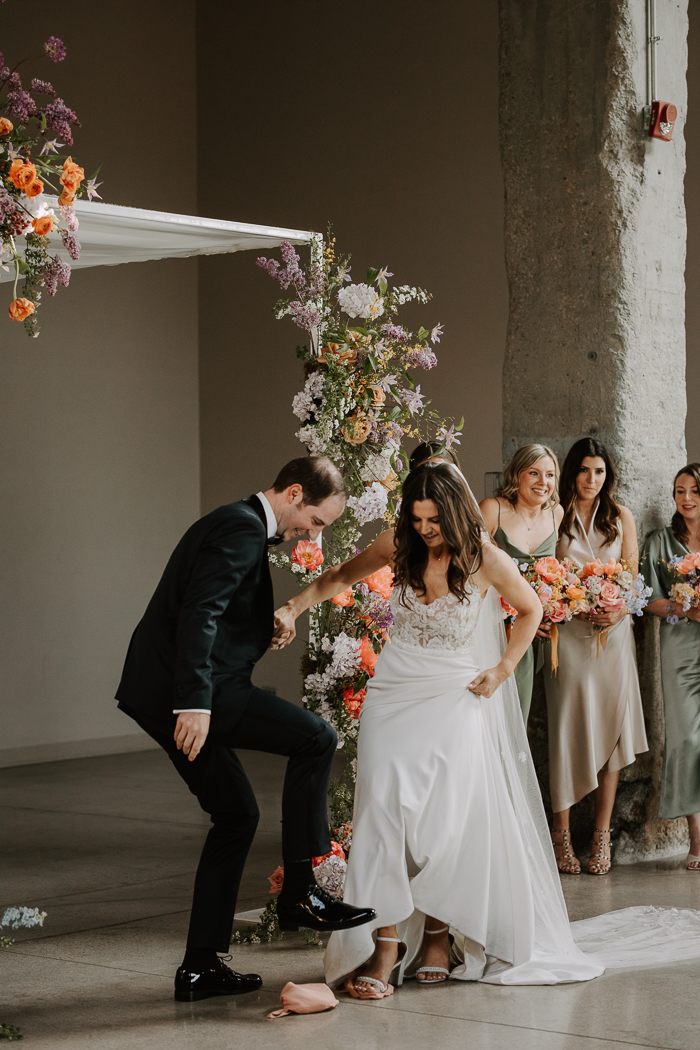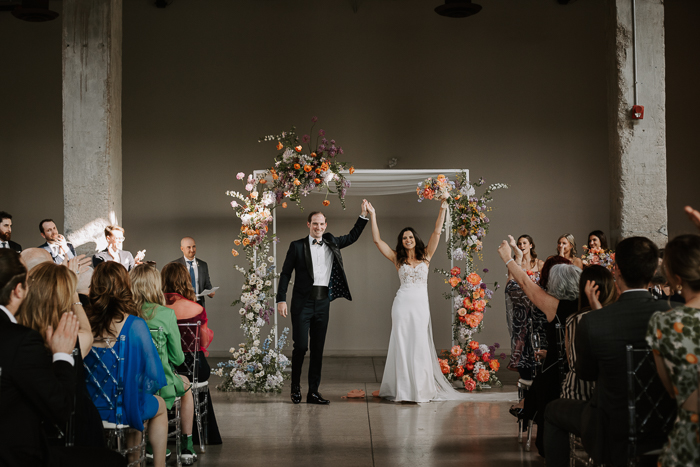 Wedding Planning Advice From The Newlyweds
Consider these valuable tips for a smooth and enjoyable experience when planning your big day. First, hire a planner or month-of coordinator to alleviate stress and ensure everything runs smoothly. Next, savor the planning process by spreading tasks over a comfortable engagement period and transforming some into enjoyable shared experiences, like attending band auditions or reviewing invitations together. While it's your special day, remember to prioritize the guest experience. Opt for convenience by selecting a location accessible to your loved ones, and extend this thoughtfulness to your food, drinks, and music choices. On the wedding day, stay present, relish the moment, dine, and cherish moments with your partner.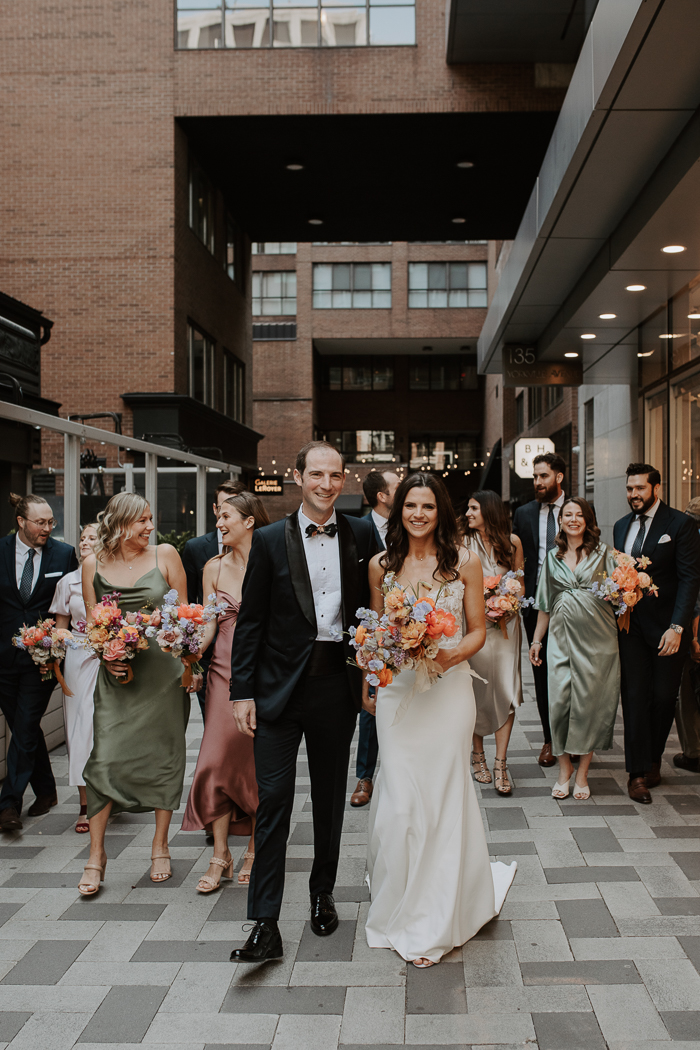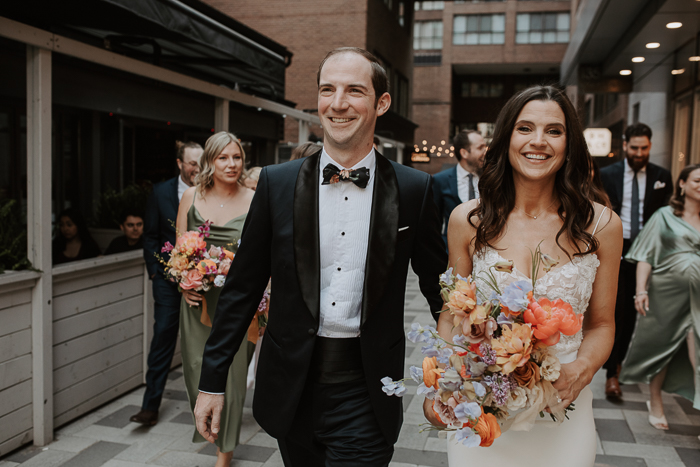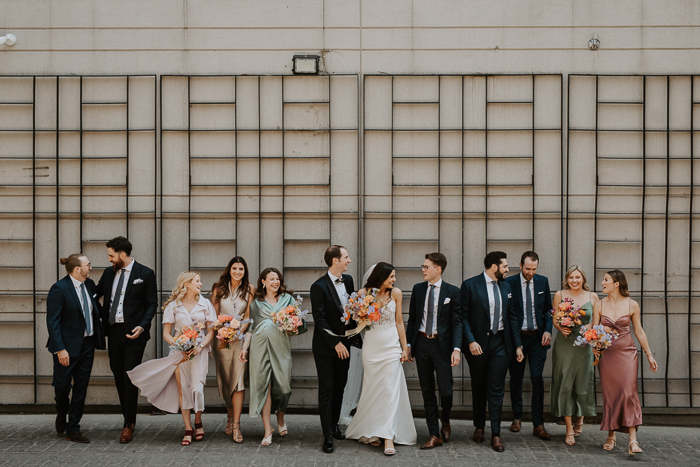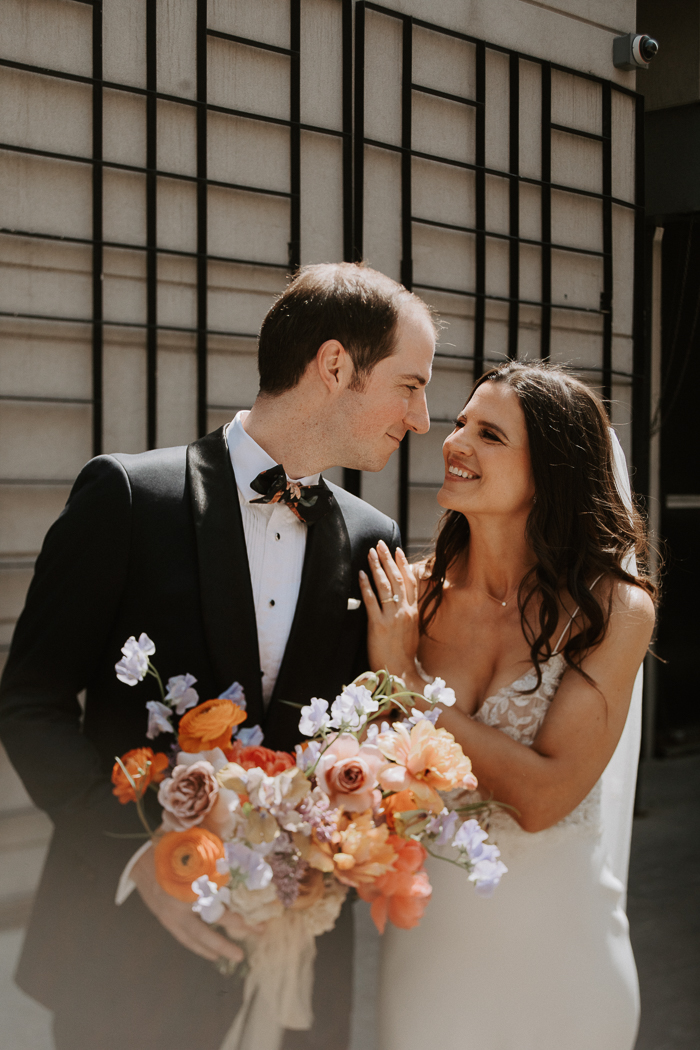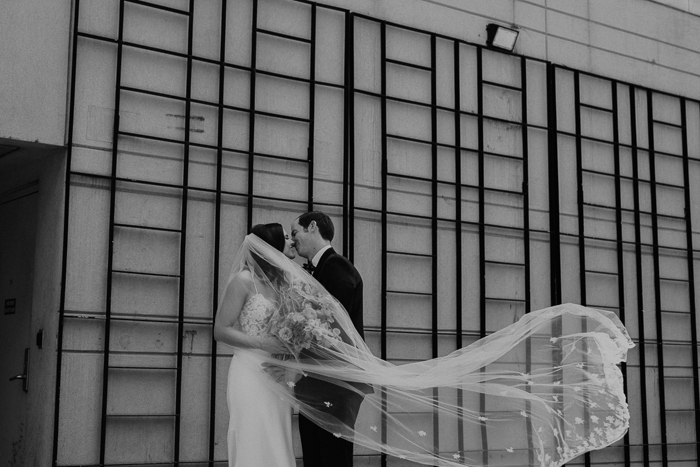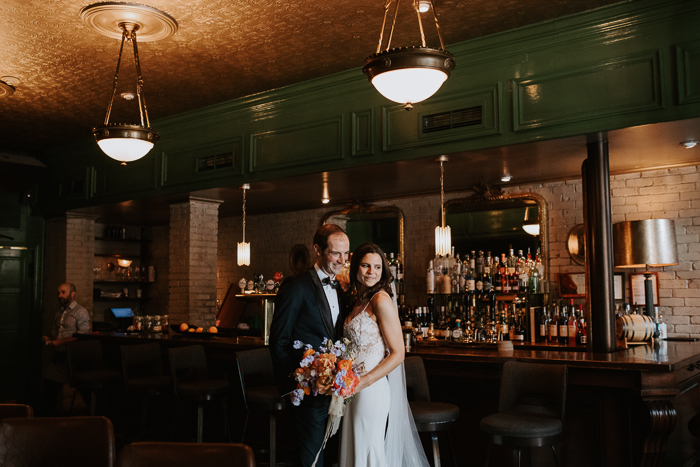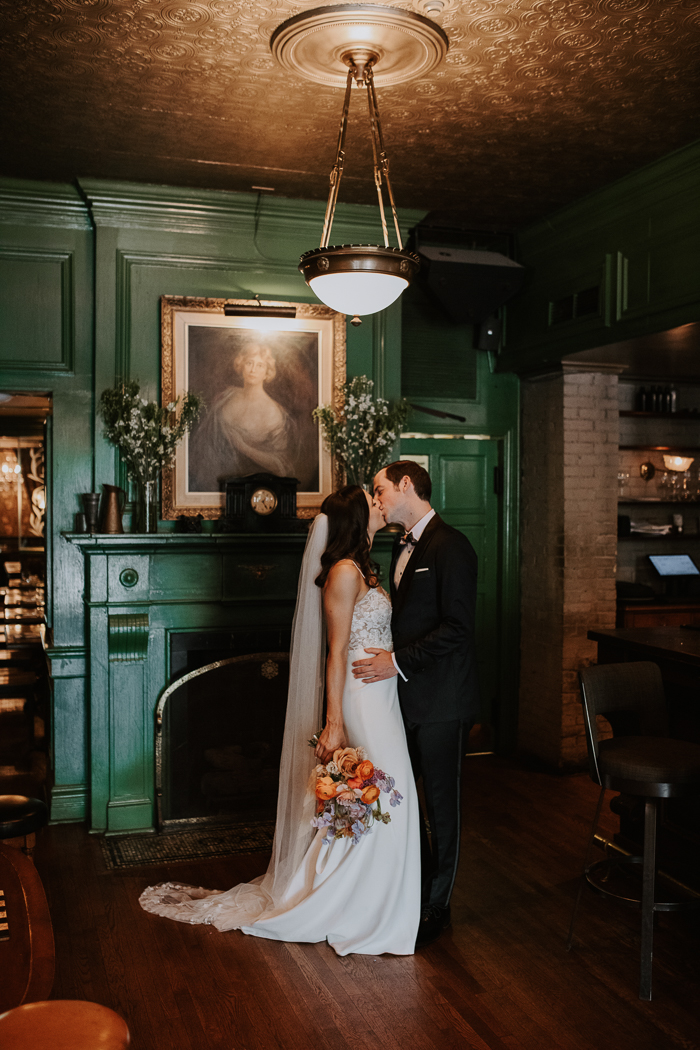 Top Wedding Priorities: Good Music and Delicious Food
Our focus was on the music, opting for Sam Polley and the Old Tomorrows instead of a traditional wedding band. Their fantastic vocals and diverse set list, including a remarkable rendition of "Shout," created an unforgettable experience. The Leash Trio, discovered at Bar Pompette in Toronto, added a personal touch to our day. Our wedding's design, with daring color choices and vendor trust, impressed us, and Food Dudes' execution of our chosen menu delighted us and our guests. The combination of outstanding music, captivating design, and delectable food crafted an exceptional guest experience, making our wedding truly remarkable.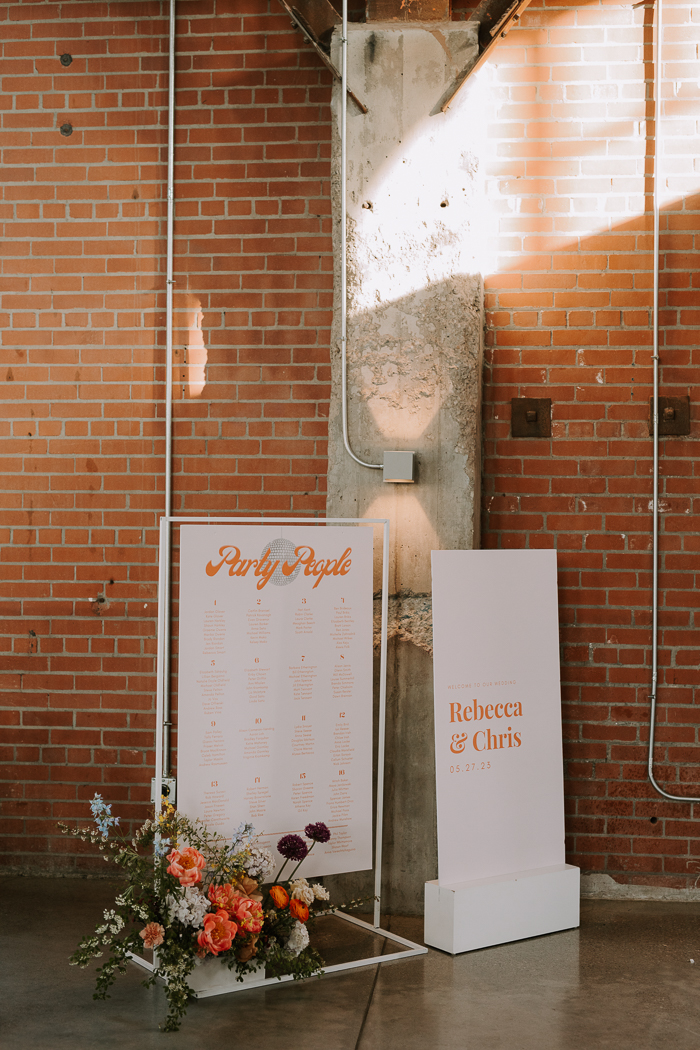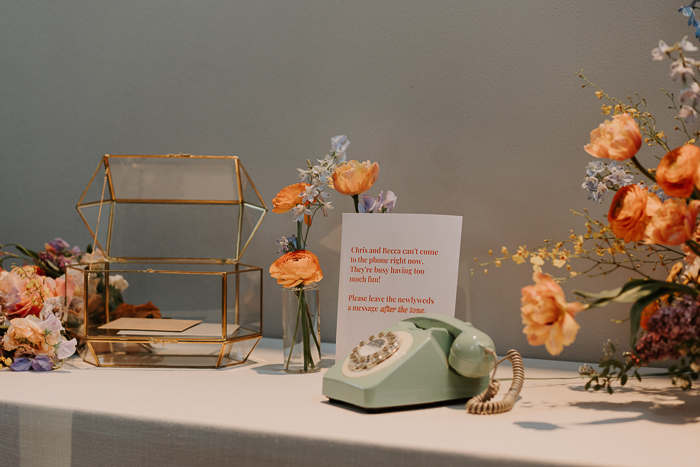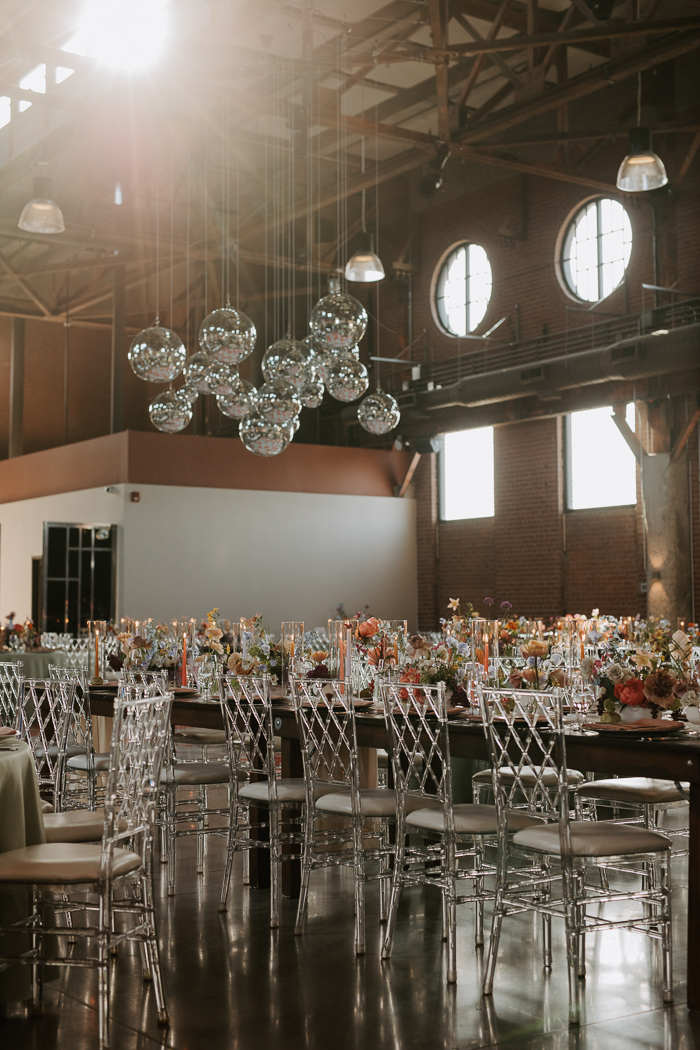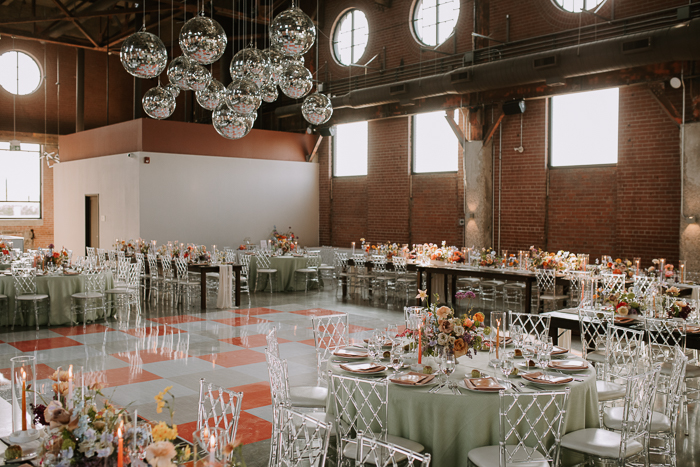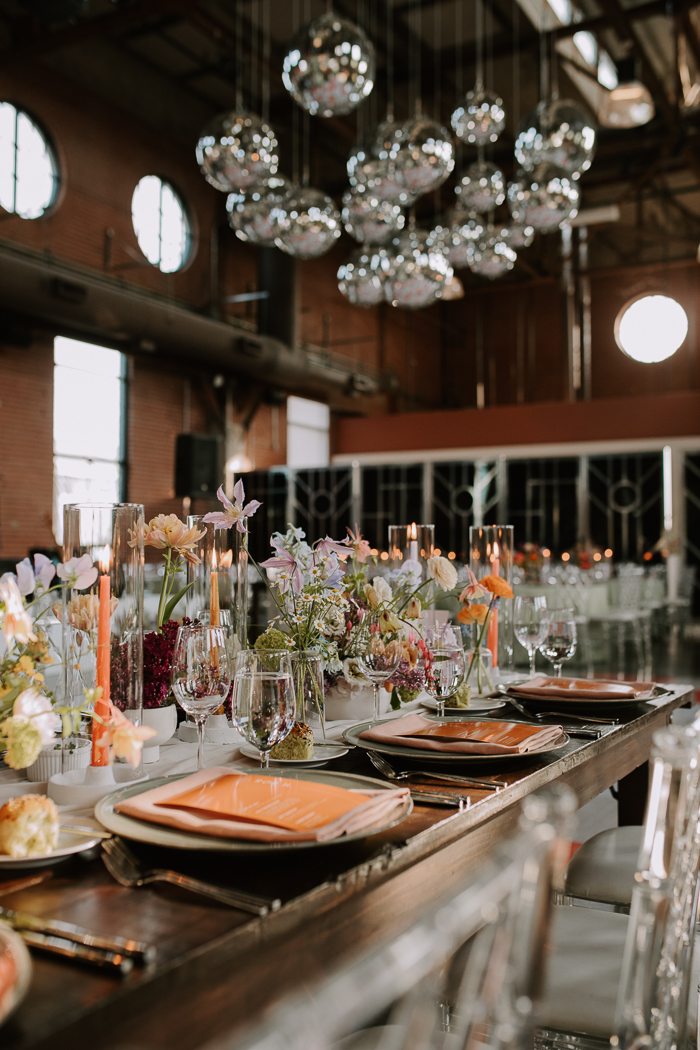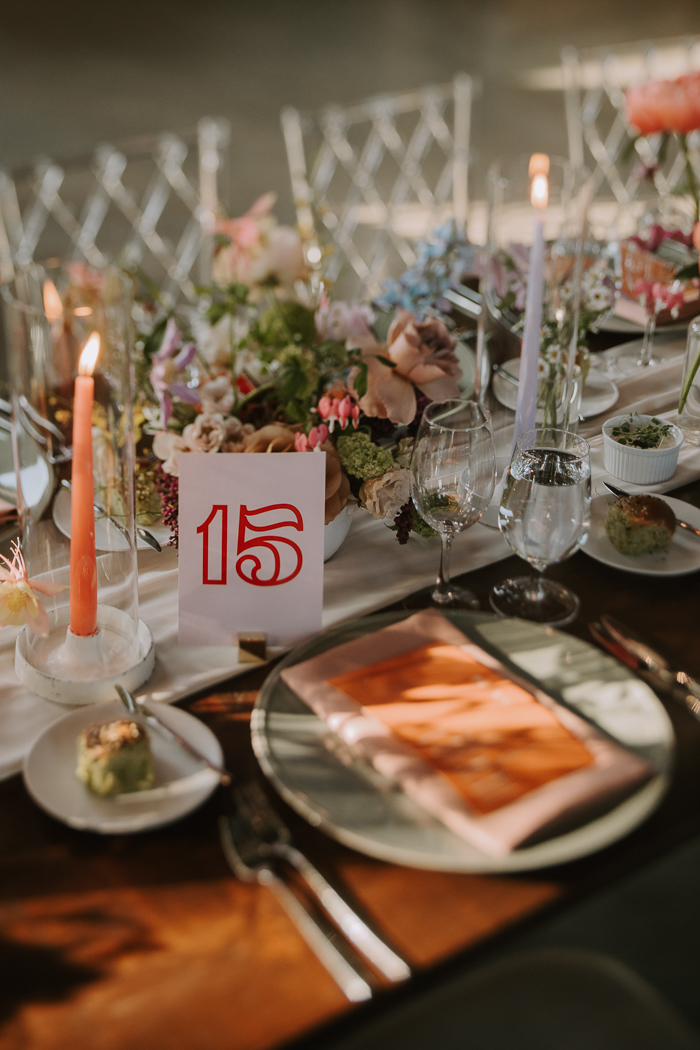 Recommended Reading: 30+ Wedding Table Numbers We Absolutely Adore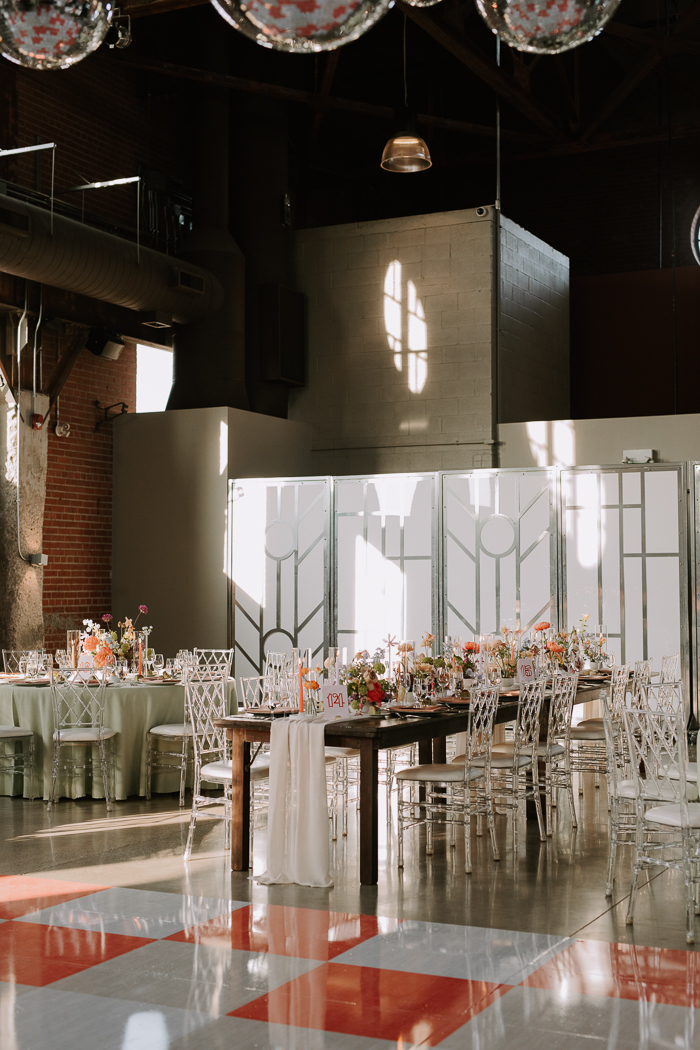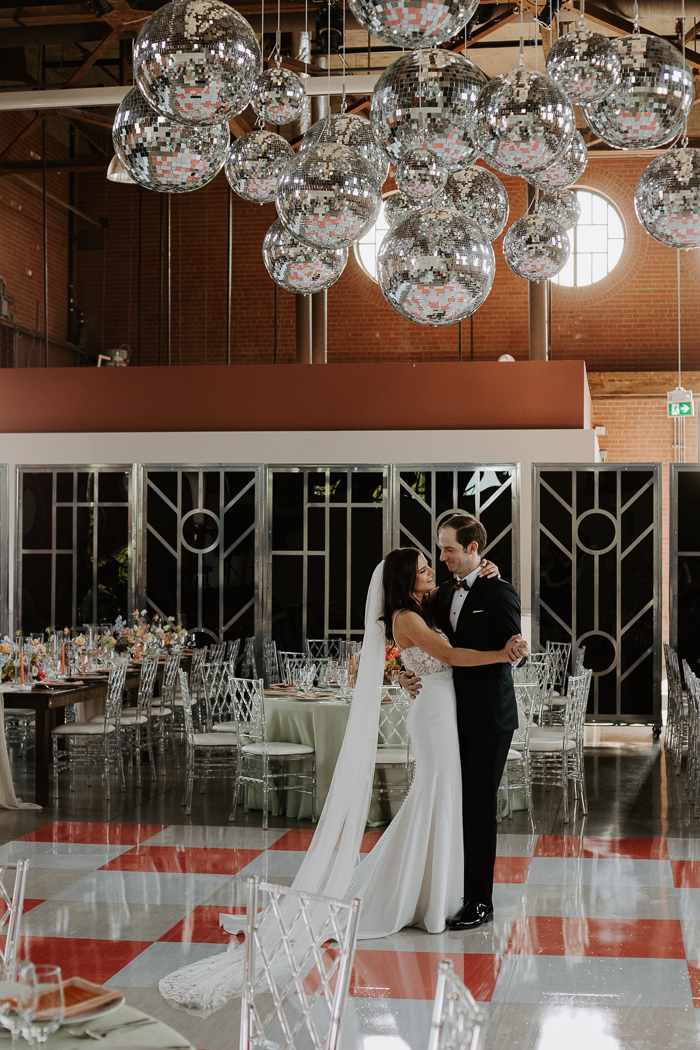 How They Maximized Their Symes Wedding Budget
In terms of our budget, we made intentional choices. We splurged on critical elements such as the venue, full-service planning, florals, a band instead of a DJ, and standout items like our dance floor and disco balls. Enhancing our guests' experience, we upgraded some food and wine options, including cases of Ott rosé to celebrate the spring season. To save, we skipped a few larger expenses that didn't hold the same significance: no videographer, photo booth, or wedding cake. Economically, we utilized our venue's tables and chairs, curated our own Spotify playlists for band interludes instead of hiring an extra DJ, and designed our stationery, menus, and signs through Paperless Post and Canva. Additionally, I chose not to buy a separate reception dress, finding my initial gown versatile for both day and night. We also sidestepped unnecessary indulgences like signature cocktails, drink toppers, personalized napkins, and party favors.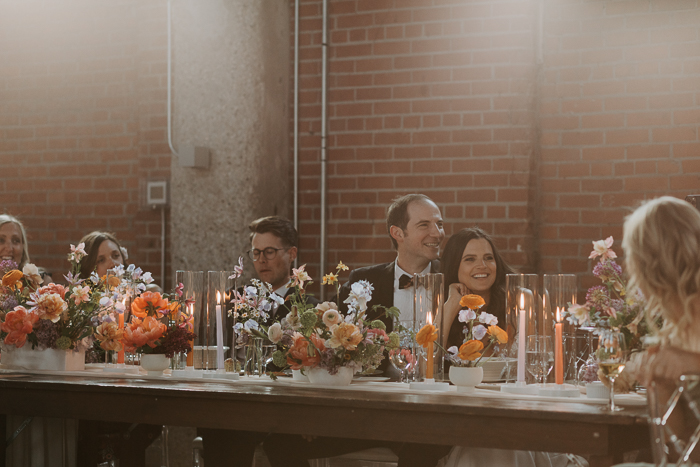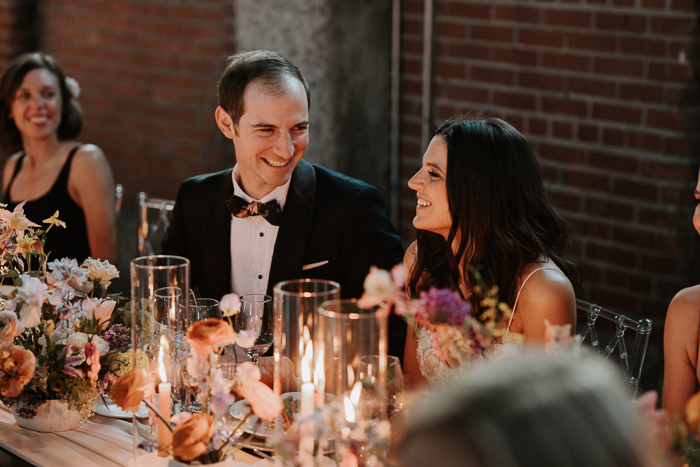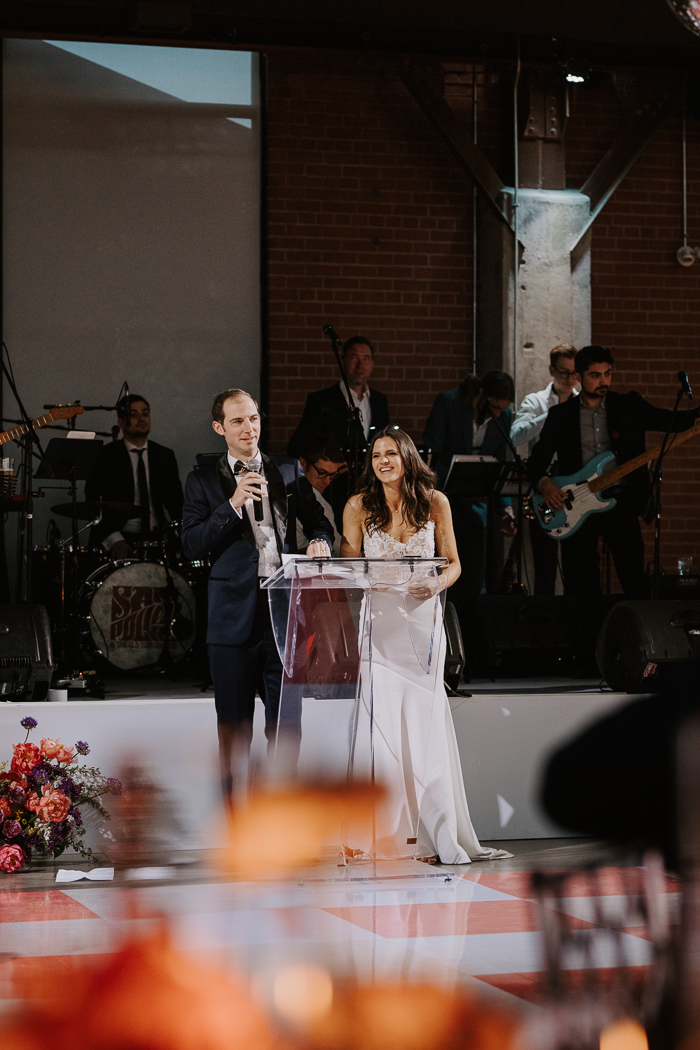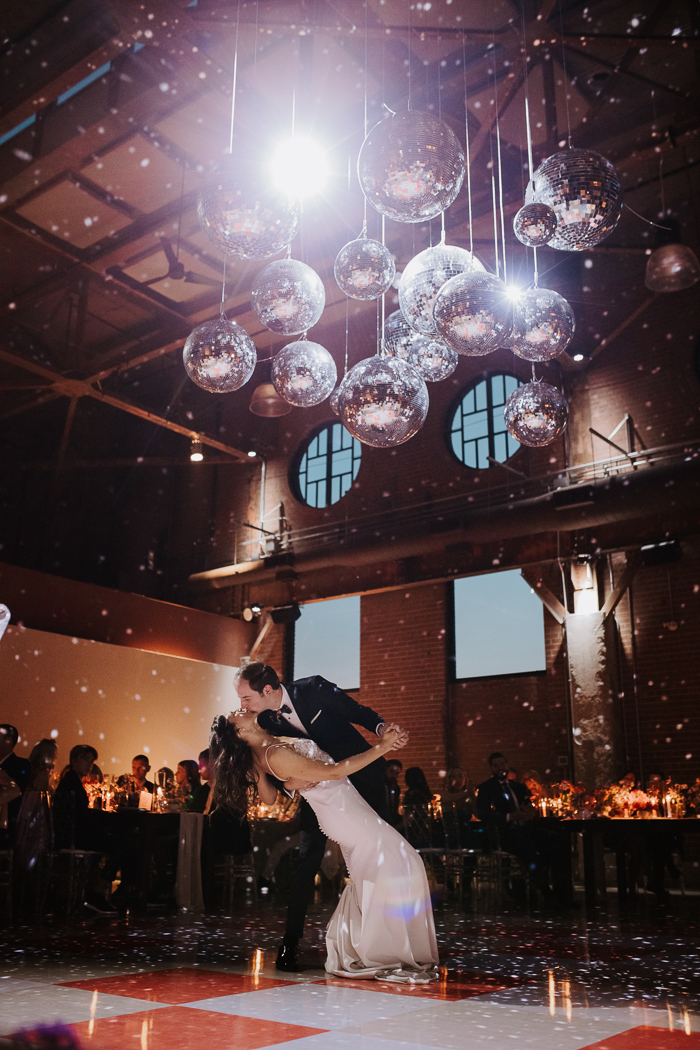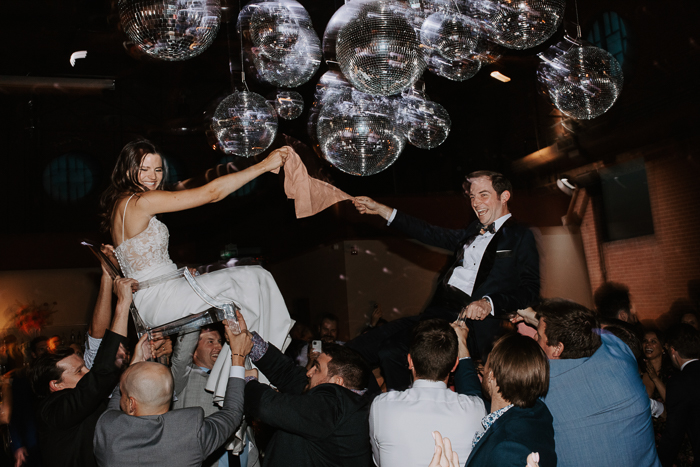 Congratulations to Becca and Chris on their colorful and disco ball-filled Symes wedding. And a big thank you to Junebug member Jennifer See Studios for capturing the stunning details, the festive vibe, and all the special moments they will cherish for the rest of their lives. To see more of her talent, check out her profile in our directory of the world's best wedding photographers.
Their wedding day was made even more special thanks to their trusted vendors, who ensured everything went perfectly. Imagine having an amazing team like that who can make your wedding dreams come true without a hitch. You're in luck! Explore our handpicked list of the finest wedding professionals from around the globe, ensuring you discover the ideal fit for your extraordinary day.