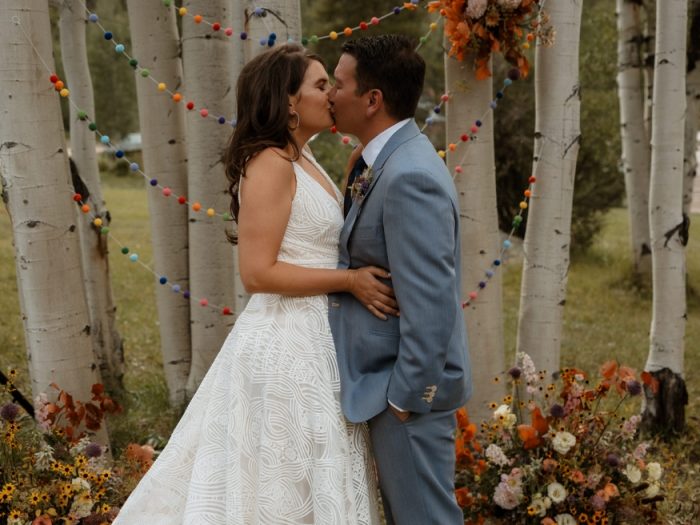 Rose and Eric's Beyul Retreat wedding was a one-of-a-kind experience. Their wedding vision: an extended celebration in an enchanting outdoor location that allowed them to relax, unwind, and spend quality time with their loved ones. The couple wanted their guests to experience the beauty of the Colorado mountains, and they accomplished all that and more.
The couple started the day with an emotional first look that set the right tone for the rest of the celebration. Following this beautiful private moment, they headed to the ceremony at Aspen Grove. The couple exchanged vows under the trees, with the mountains providing a breathtaking backdrop. The reception that followed was even more stunning. All the guests sat at one long, winding table in the middle of the forest. They dined and danced under the warm glow of string lights and the sparkling night sky.
In a world that can often feel disconnected and chaotic, this Beyul Retreat wedding was a reminder of the power of love and the beauty of nature. The couple's commitment to each other and love for nature were evident in every aspect of the celebration. So keep on scrolling. One look at these photos captured by Junebug member Alex Mabrey will leave you feeling inspired and rejuvenated.
The Couple:
Rose and Eric
The Wedding:
Beyul Retreat, Meredith, Colorado, United States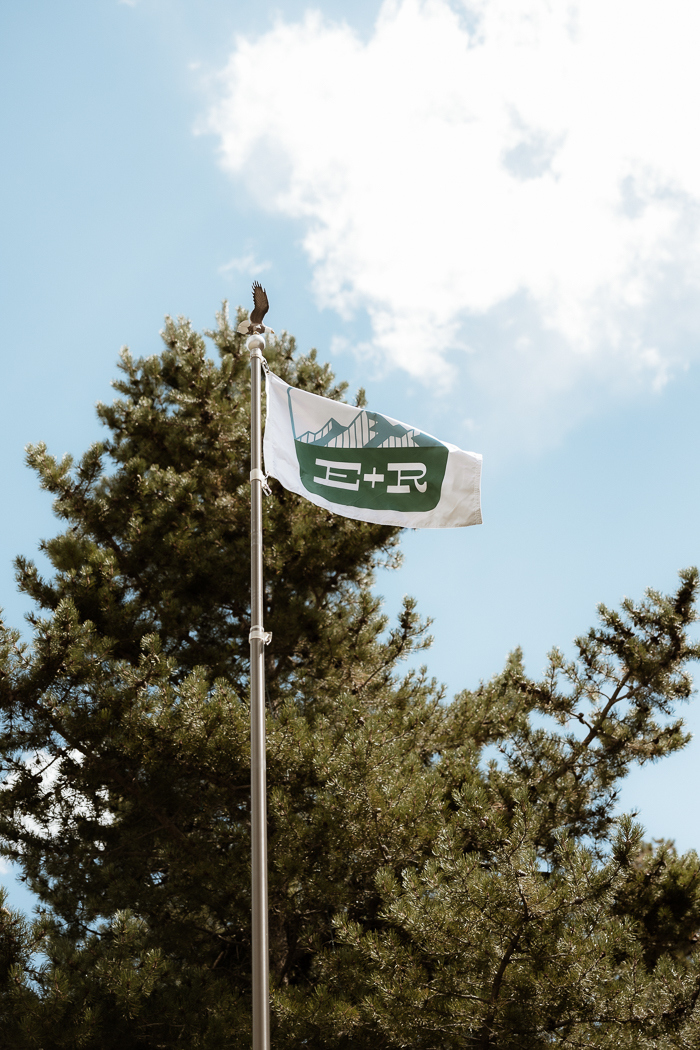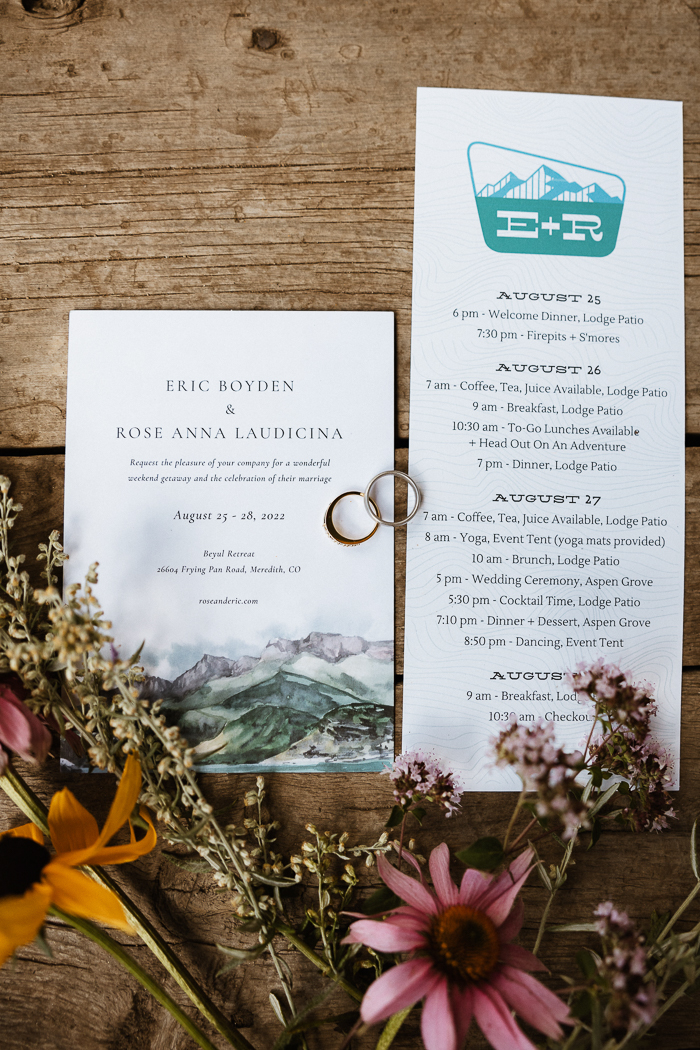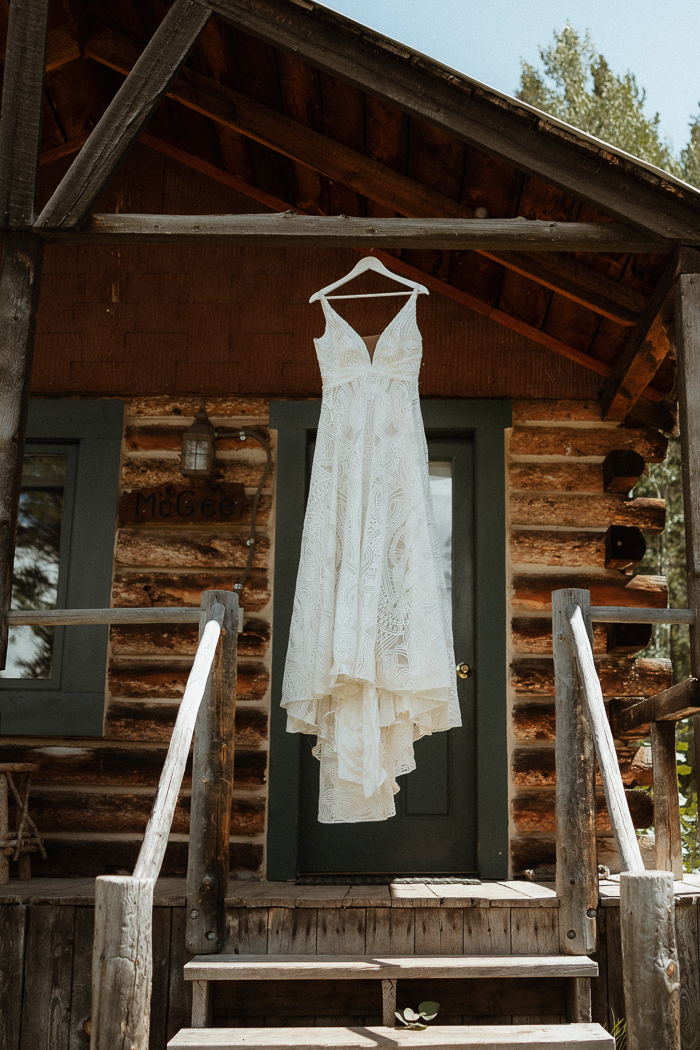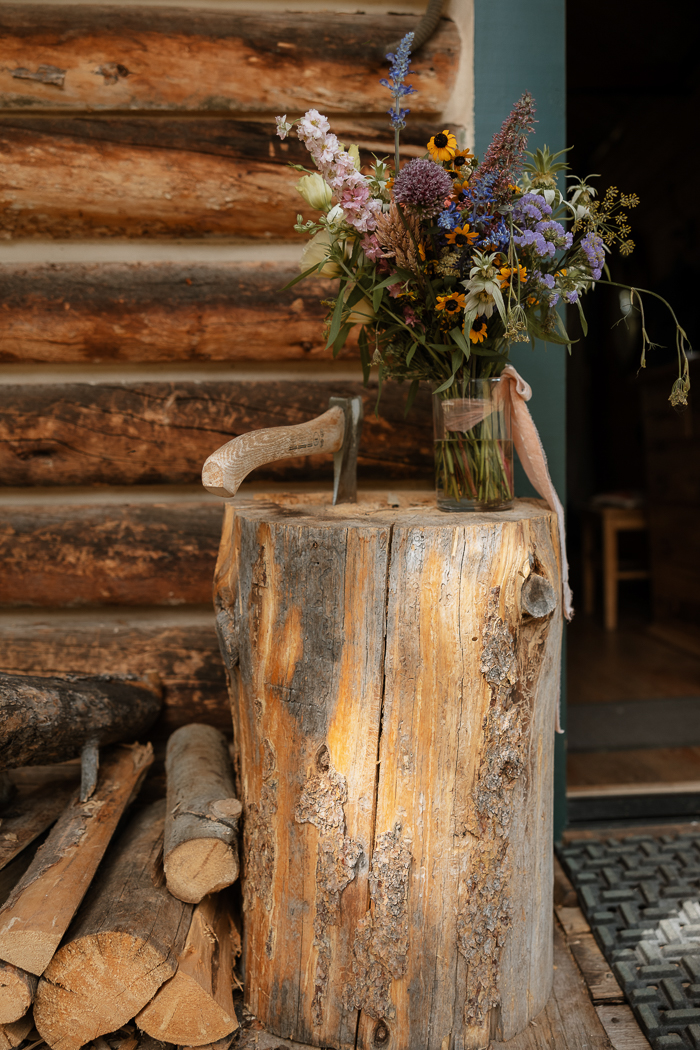 Why A Beyul Retreat Wedding
The vibe of our wedding was laid-back and outdoorsy. Think sleep-away-camp for adults. While everyone gathered to celebrate our getting married, we wanted to bring everyone together for a few days to celebrate one another. We love doing activities that bring us joy and sharing that with our family and close friends. The fine details started to come together once we found the venue, which a friend suggested we check out since it was still relatively new when we were searching for a location. Beyul Retreat had so much personality and a great feel surrounded by incredible scenery. So that spoke for itself and set the tone without us worrying too much about beautifying the spaces.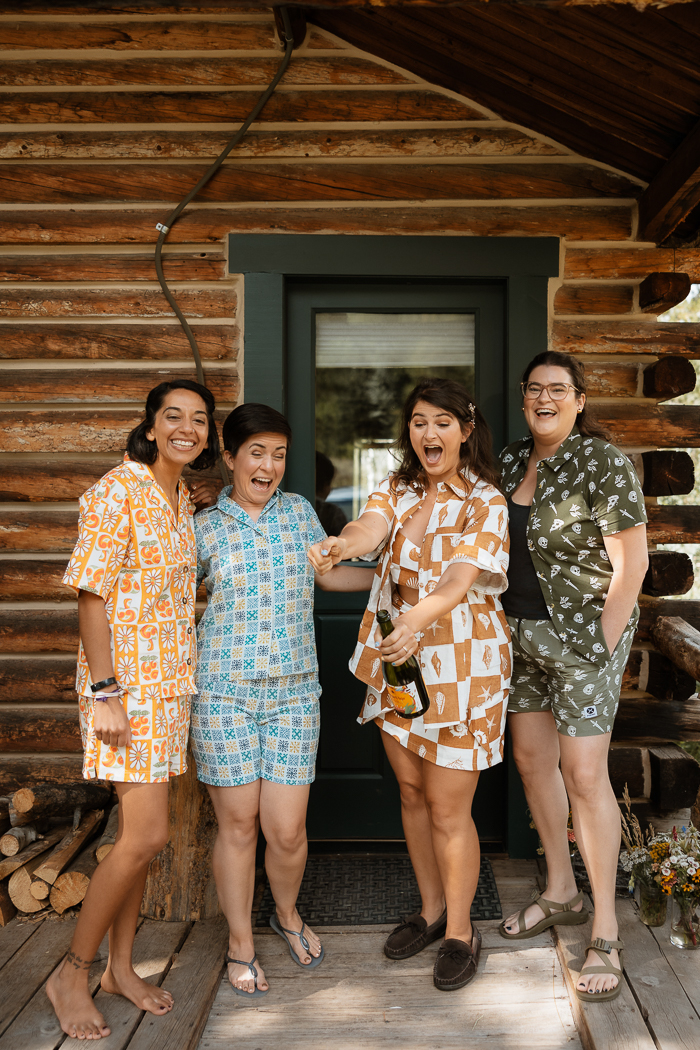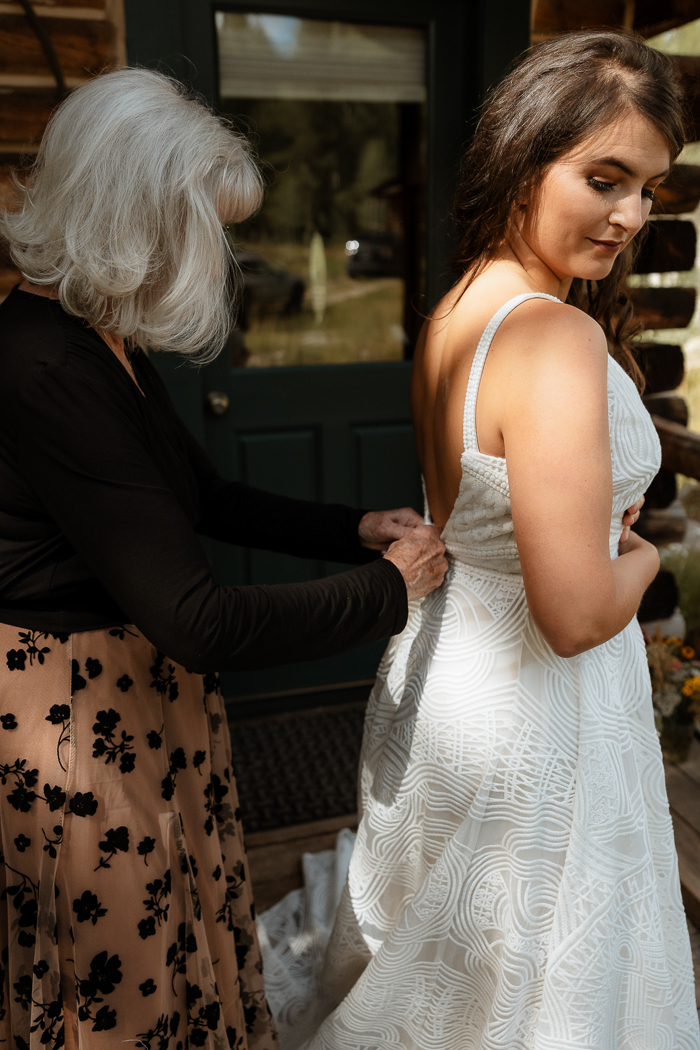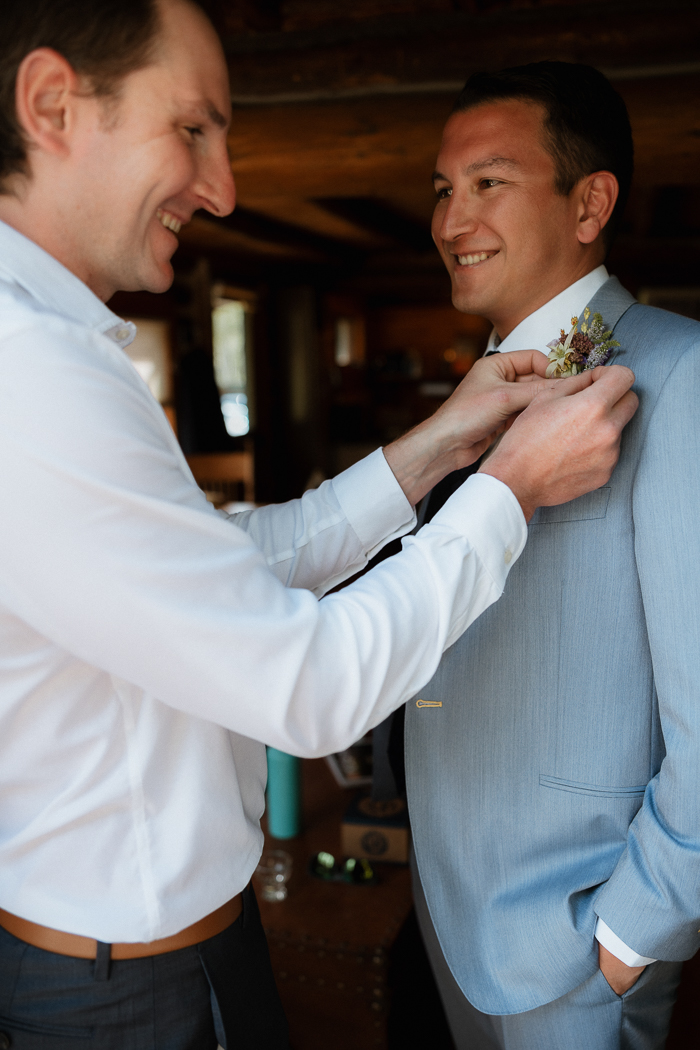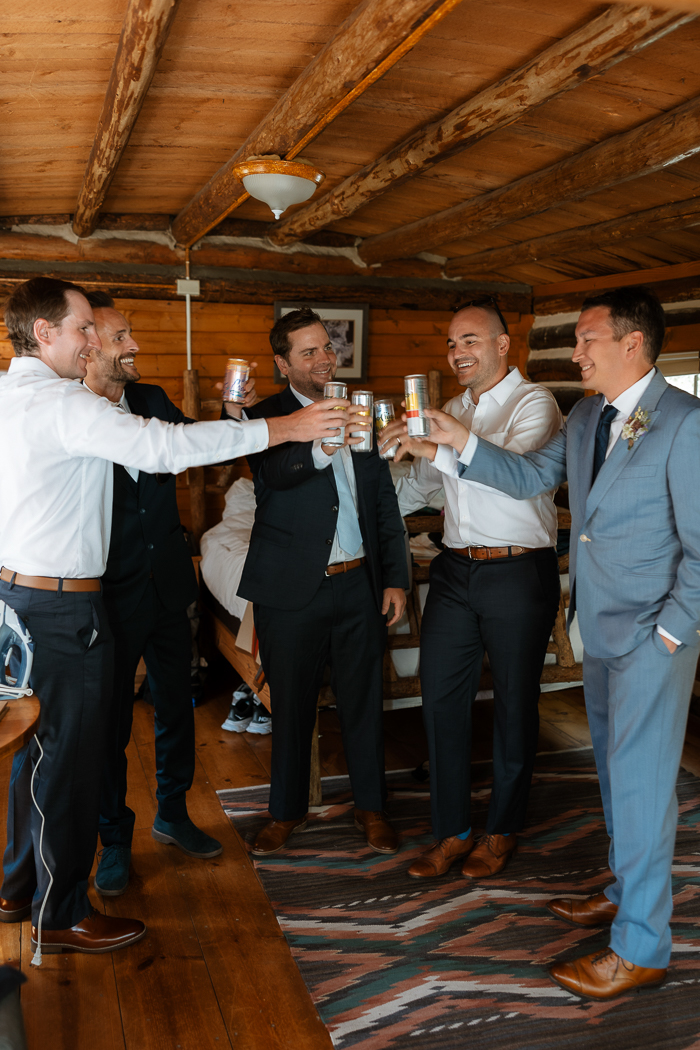 The First Look Was The Highlight Of Their Big Day
There were so many memorable moments that stuck in our heads. It's hard to pick one moment out of the three days we were all together, but the first look was a highlight, along with the thrill that came with our being pronounced married and walking back down the aisle to "I Always Knew" by The Vaccines. We also had 15 minutes alone after we were married to soak in the moment and enjoy each other's company away from all the hustle and bustle of the weekend's festivities.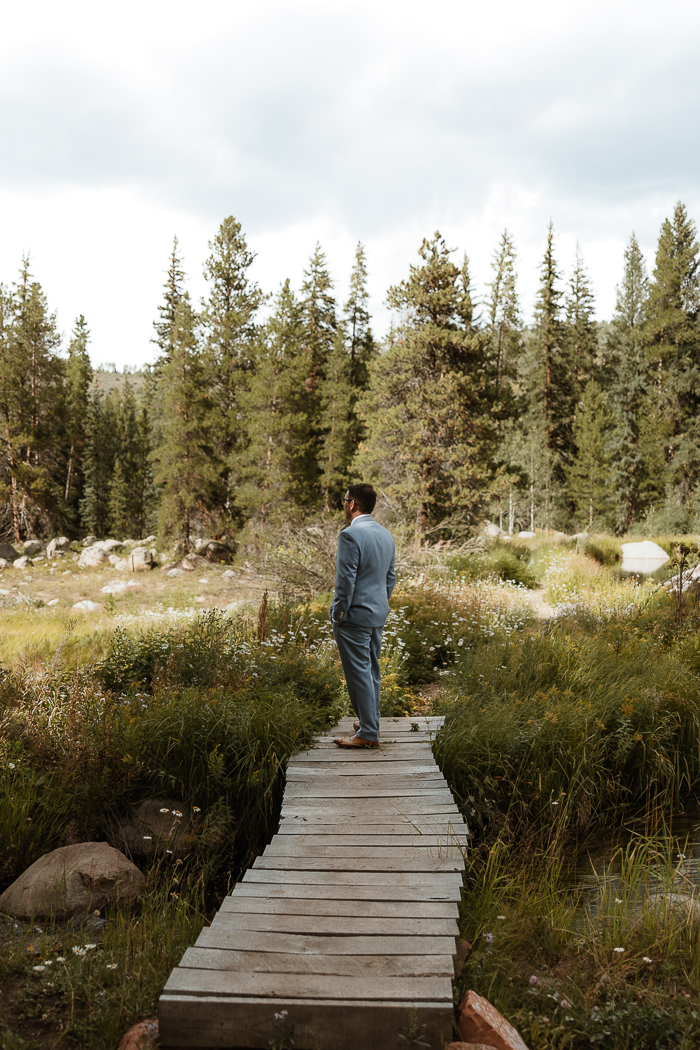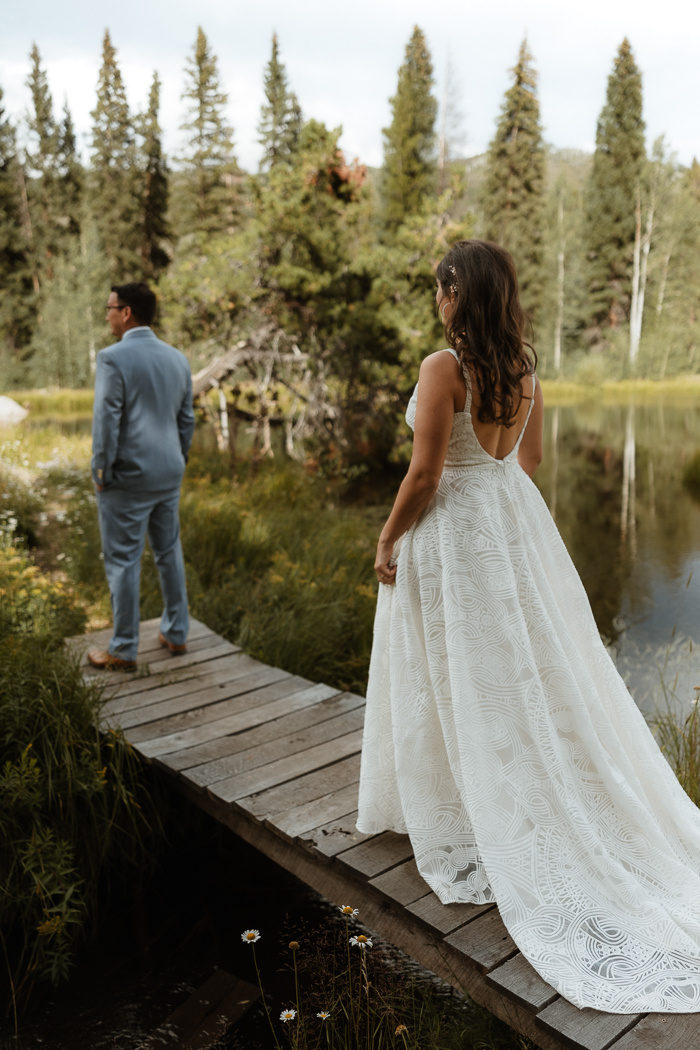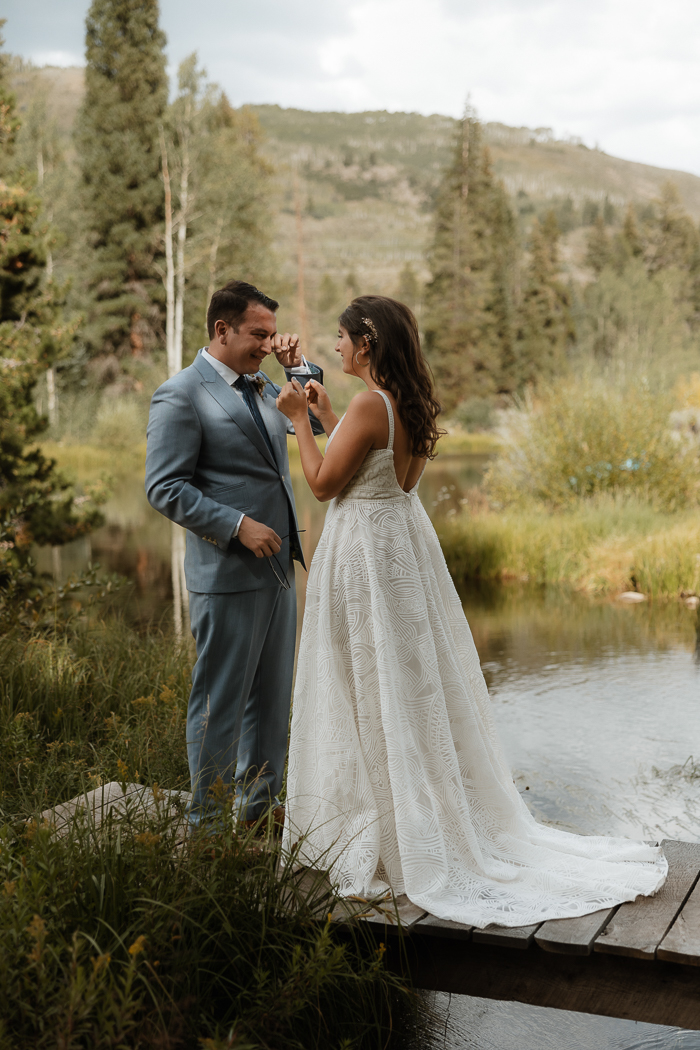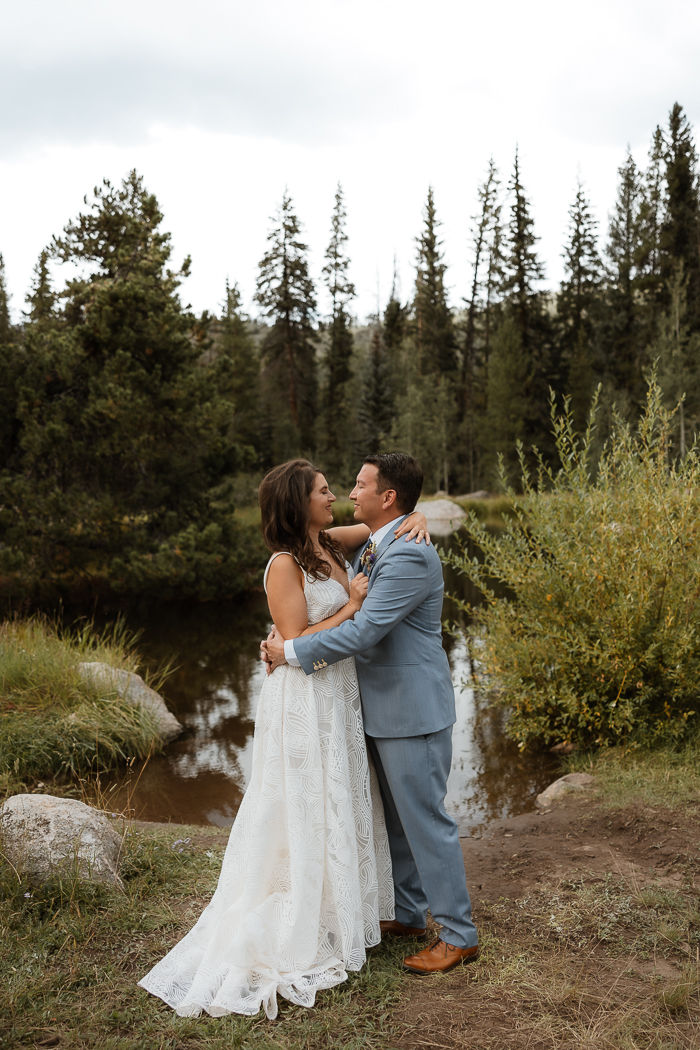 Their Ceremony Was Customized To Reflect Their Love Story And Included Their Loved Ones
We personalized the ceremony in a few ways. Our friend Devlin was the officiant because we met through him. He wrote the entire ceremony, filled with personal anecdotes and observations, and it was perfect. It was vital that we wrote and said our vows and had our friend Jarrod, Eric's boss, speak during the ceremony. We didn't know what he would say and loved having it stay a surprise until the moment. It was so special, and he even weaved my family into what he said since Rose's two aunts and one uncle taught at some of the schools he attended growing up and were his teachers. Another way we personalized the ceremony was by having Eric's niece and nephew play our processional and the ceremony gathering music live. Then for the recessional, our fabulous DJ played the song we picked out to complete the moment.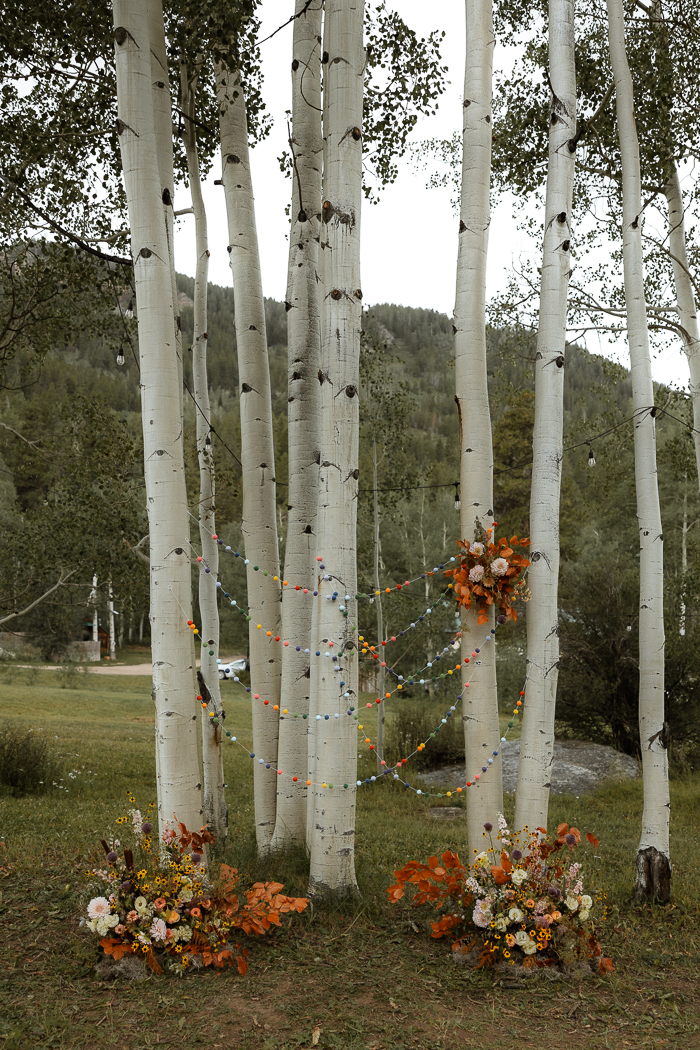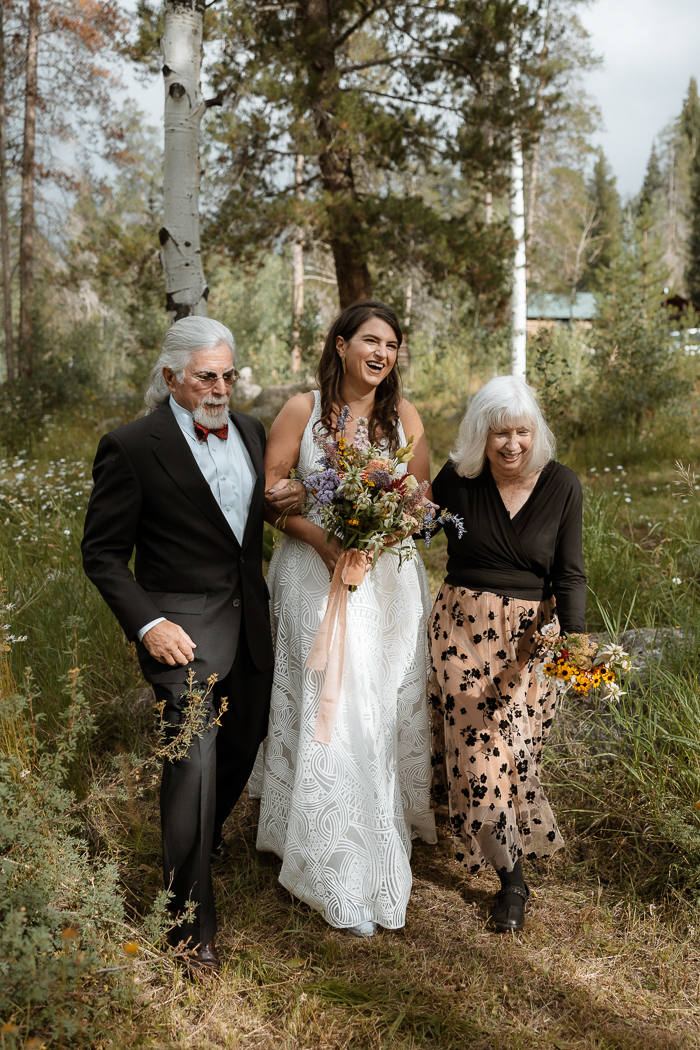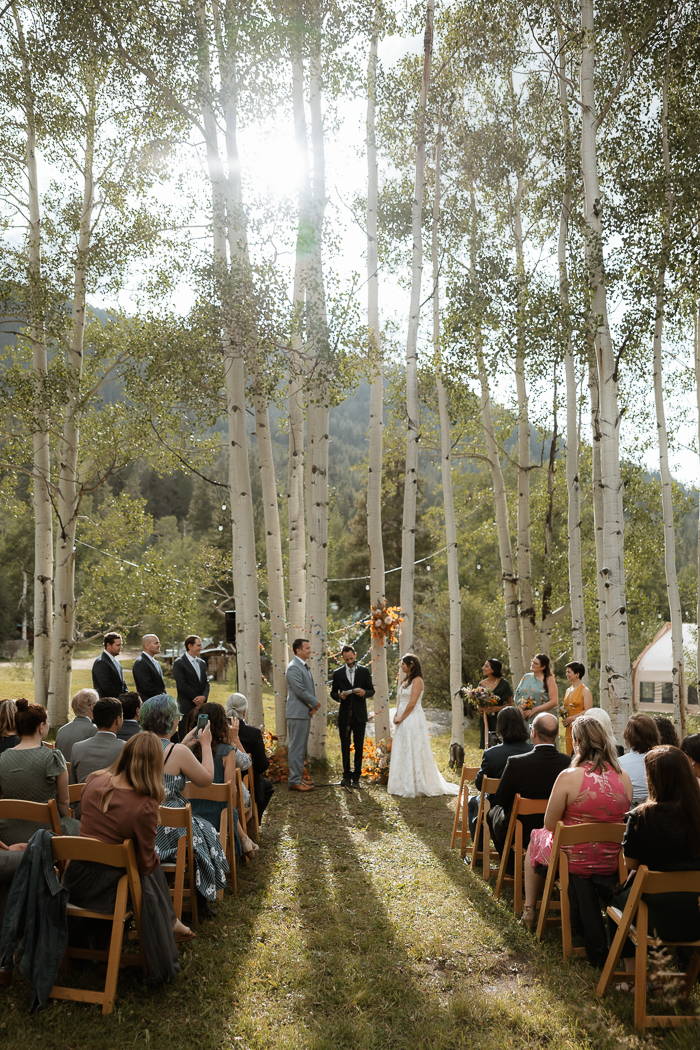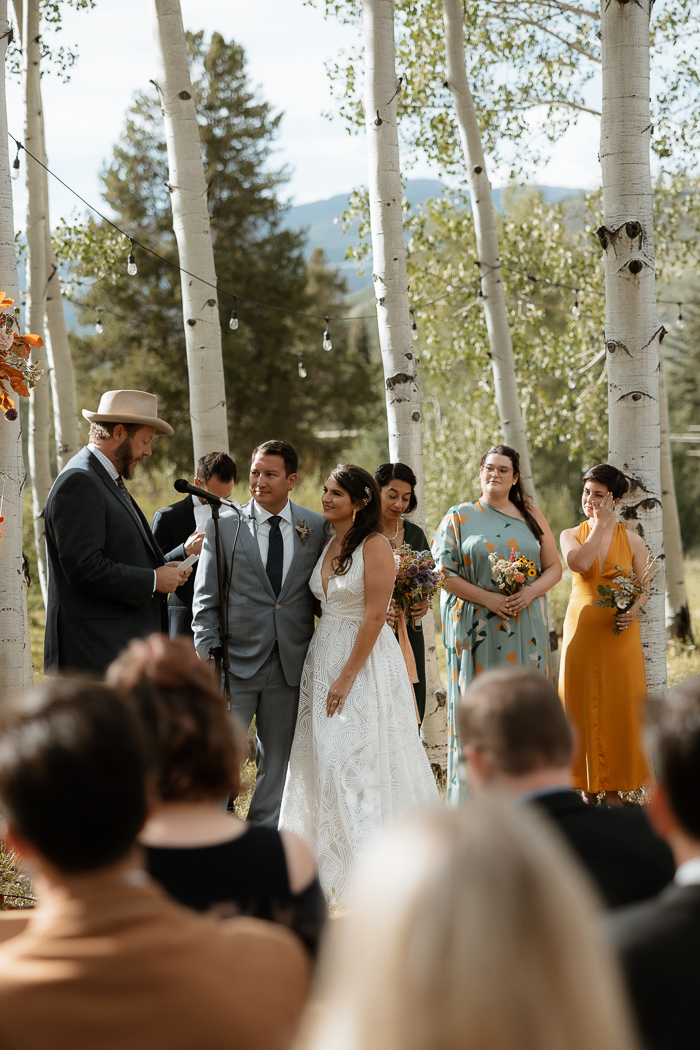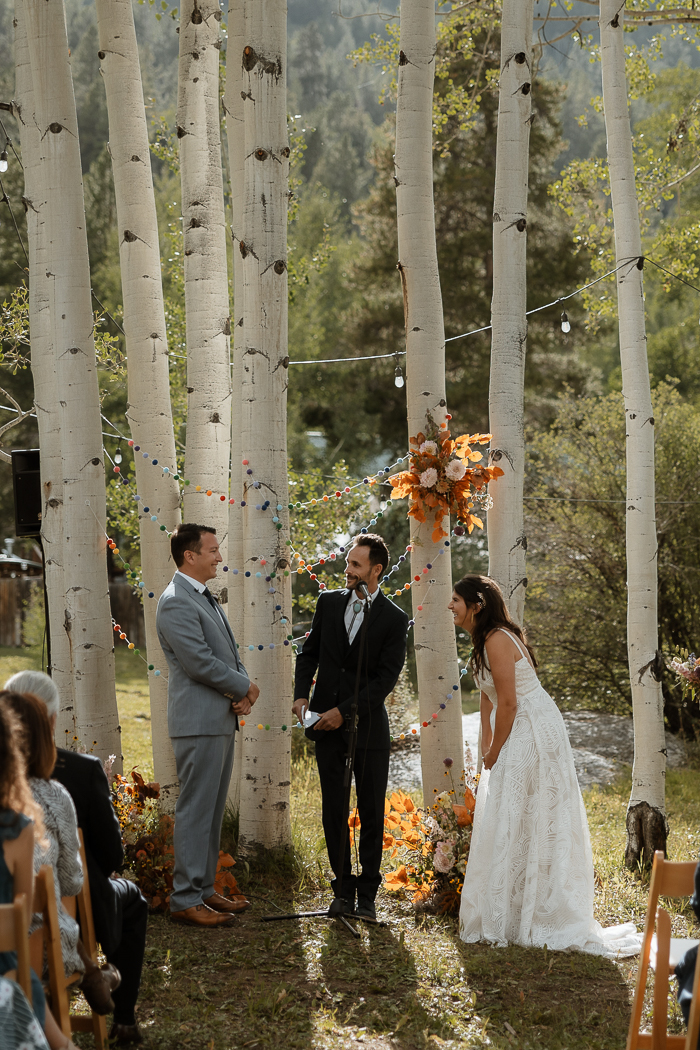 Choosing The Perfect Spot On The Property For Their Celebration
We are incredibly proud of the reception in Aspen Grove and how that turned out. We did a final walk-through a month before the wedding to decide where we wanted to get married on the property and where we wanted the reception. That is when we decided on the aspen grove space for both the ceremony and reception. We talked about a few different layouts with Beyul staff but ultimately went with our gut and asked for one extra long table under the lights, winding through the grove. The Beyul team absolutely nailed it and executed our vision perfectly. It was like a dream!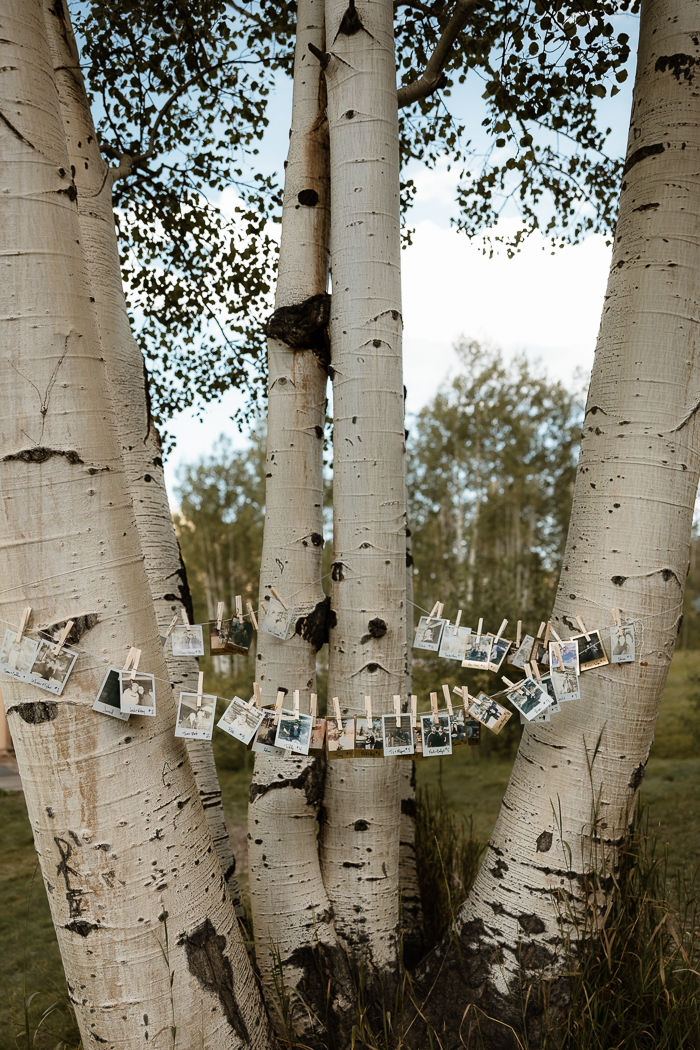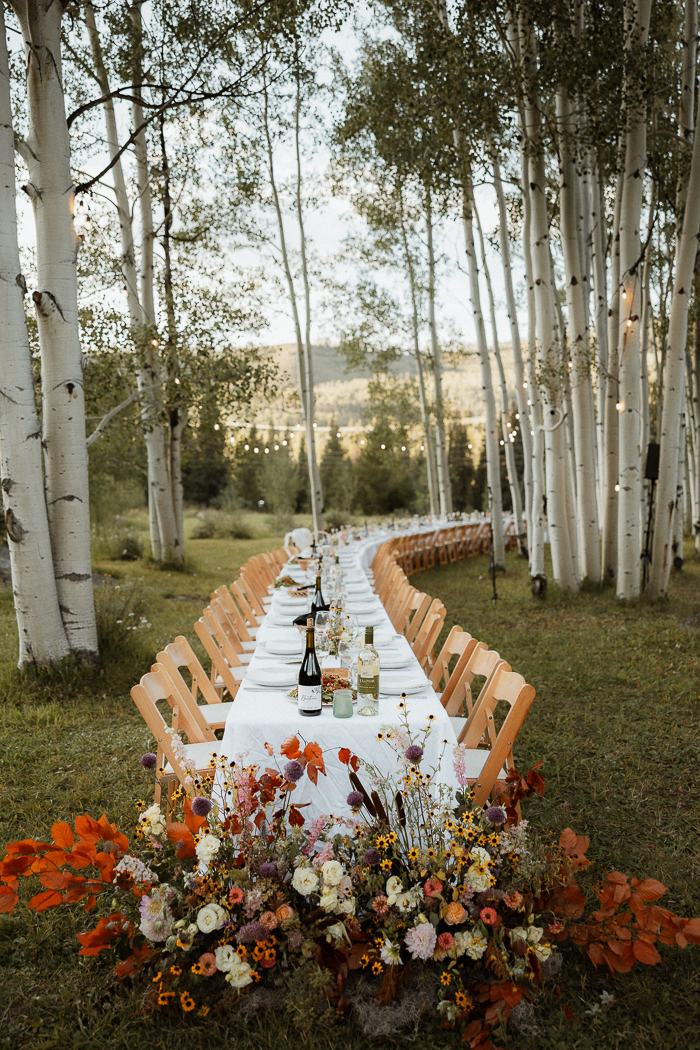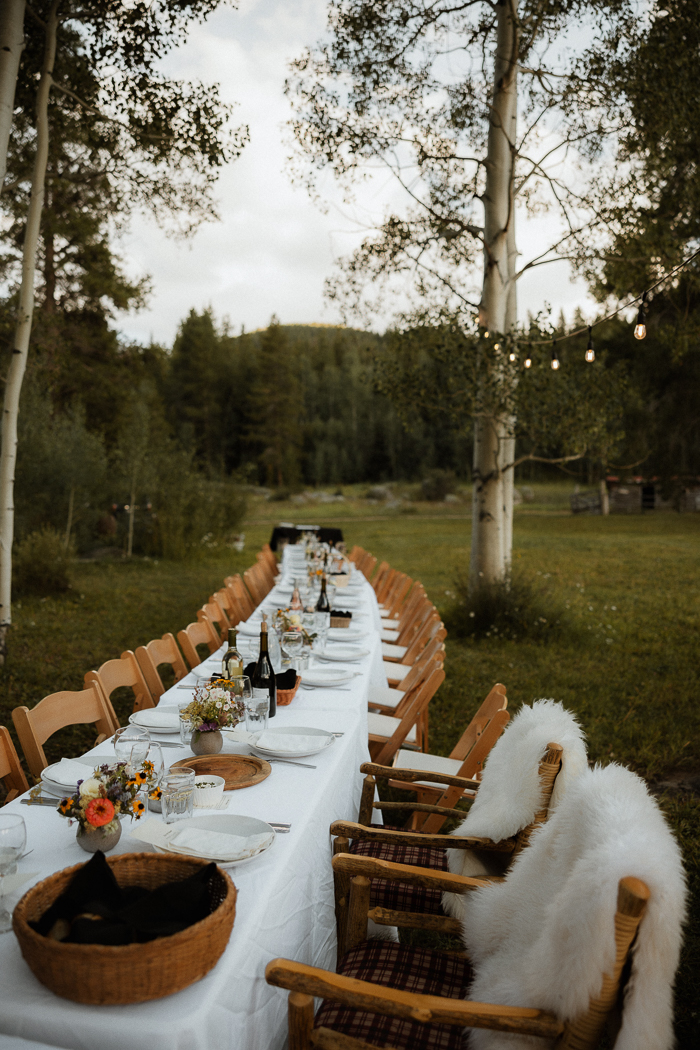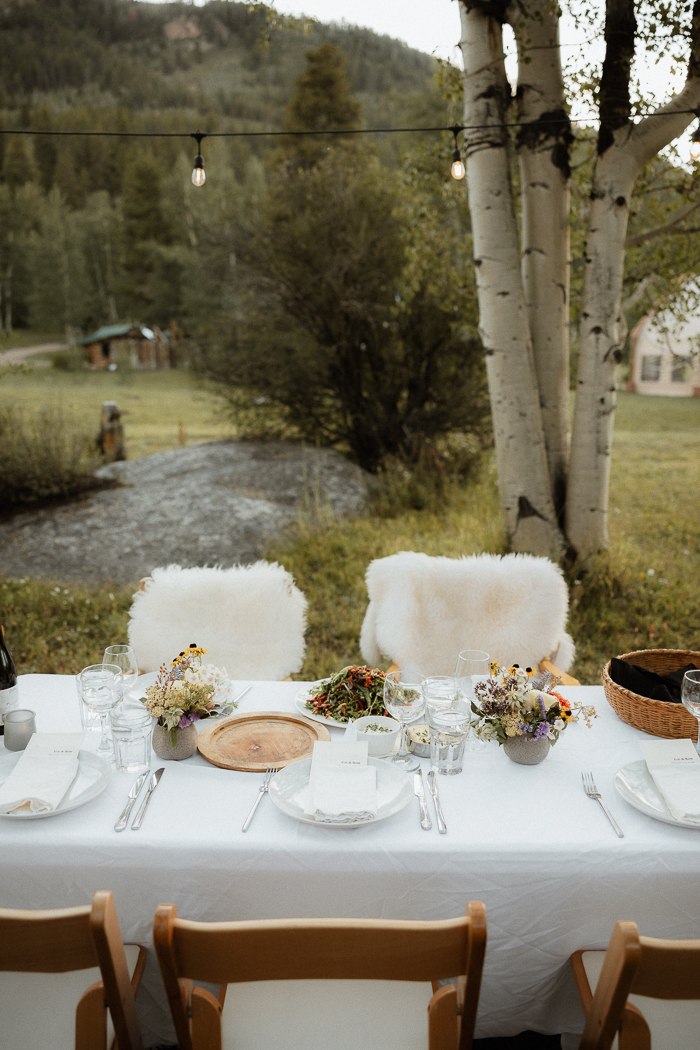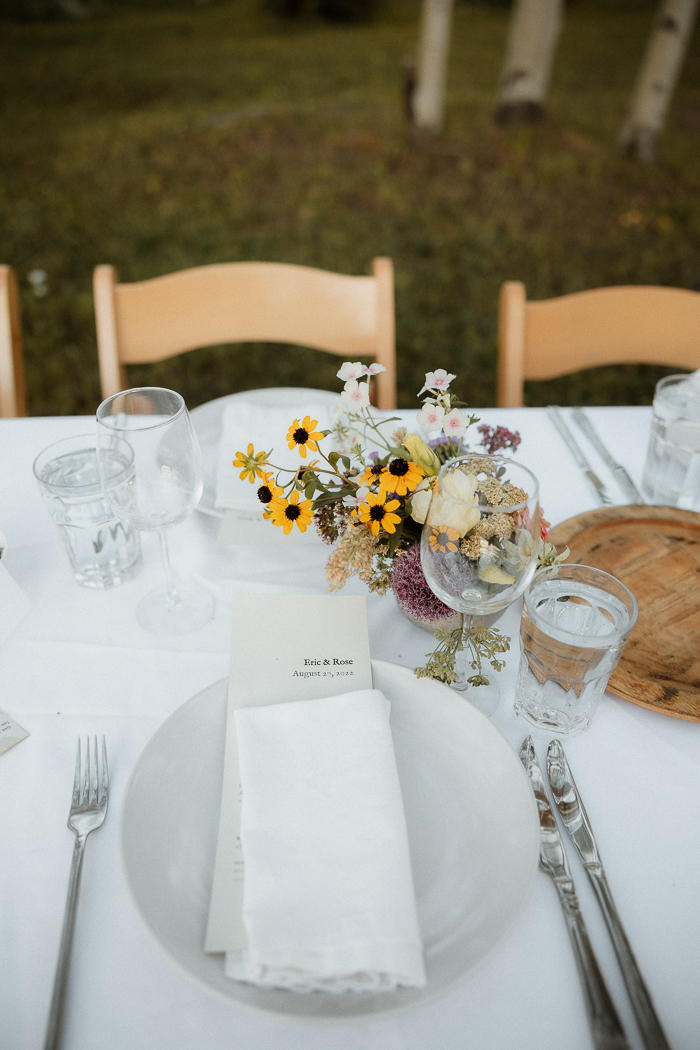 The Extended Celebration Allowed Them To Spend More Quality Time With Their Loved Ones
It was important that the wedding was authentically ours, and a large part of that meant that we gave our guests not just one day but a whole weekend to escape and gather. We emphasized having inclusive dinners and cocktail hours and providing a welcoming space for everyone, from all different times of our life, to get to know each other and have some fun. We didn't want to rush through one day where we felt stressed about seeing everyone and spending time with all our guests. So having the three days was essential for us to spend quality time and enjoy what a special time in our life this event is. We are so grateful that all our guests took the time to be with us and everyone jived so well!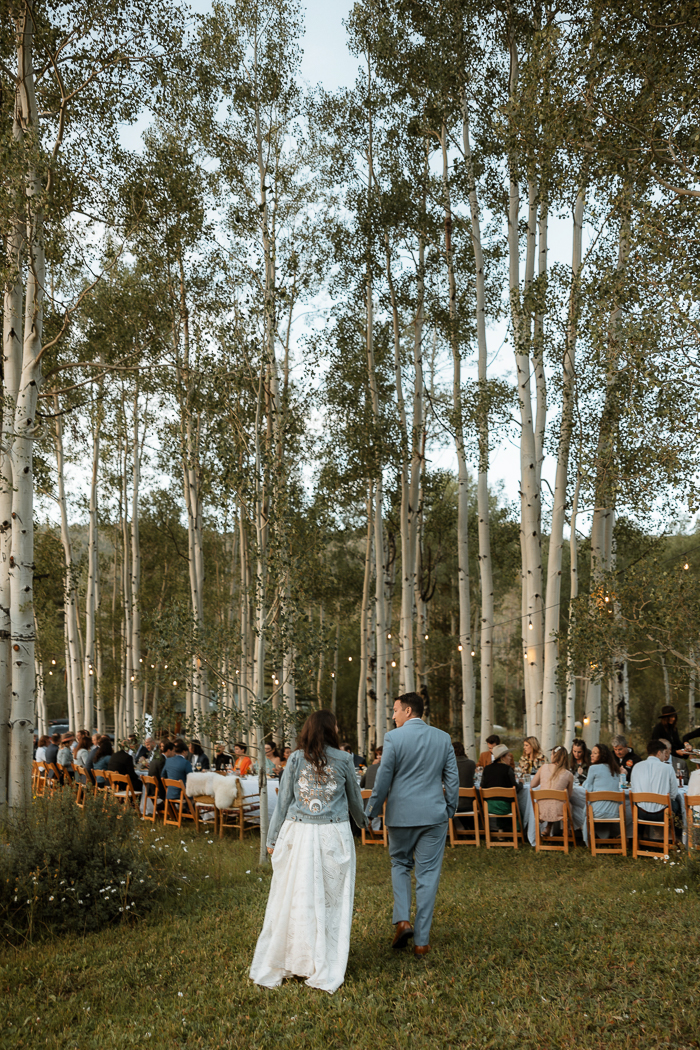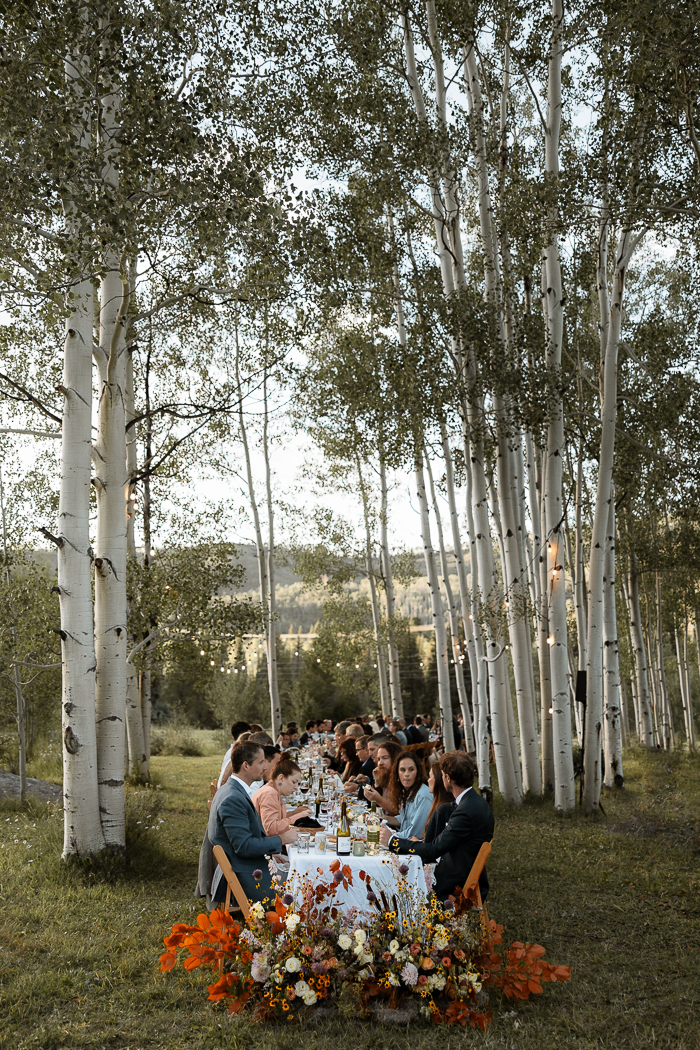 They Picked Beyul Retreat To Allow Their Guests To Explore Their Love For Colorado
The venue fit our vision for the wedding weekend and provided the perfect home base for people to settle in, relax, explore, and adventure. It just felt right and is a welcoming place. The setting at Beyul Retreat is stunning, and the drive up to the retreat is also jaw-dropping with its scenery. We wanted to give our friends and family who didn't live in Colorado a chance to experience why we love to live here, and the venue provided that. A bonus was that there was no cellphone reception at the venue, and the only WiFi available was in the main lodge, so it encouraged people to be present, turn off their phones, and connect.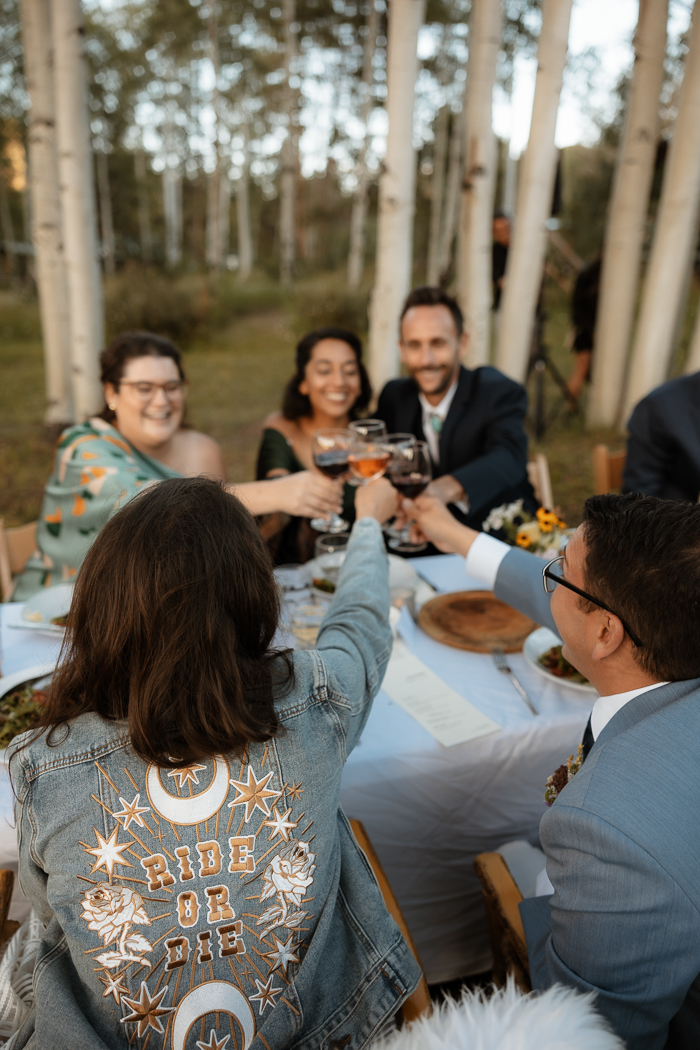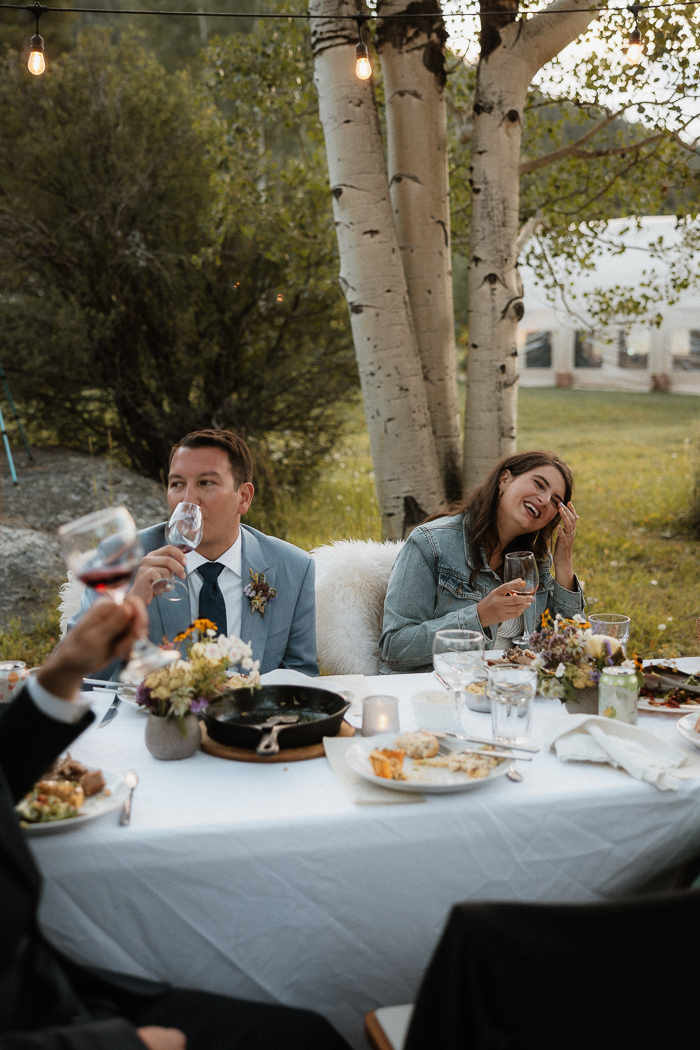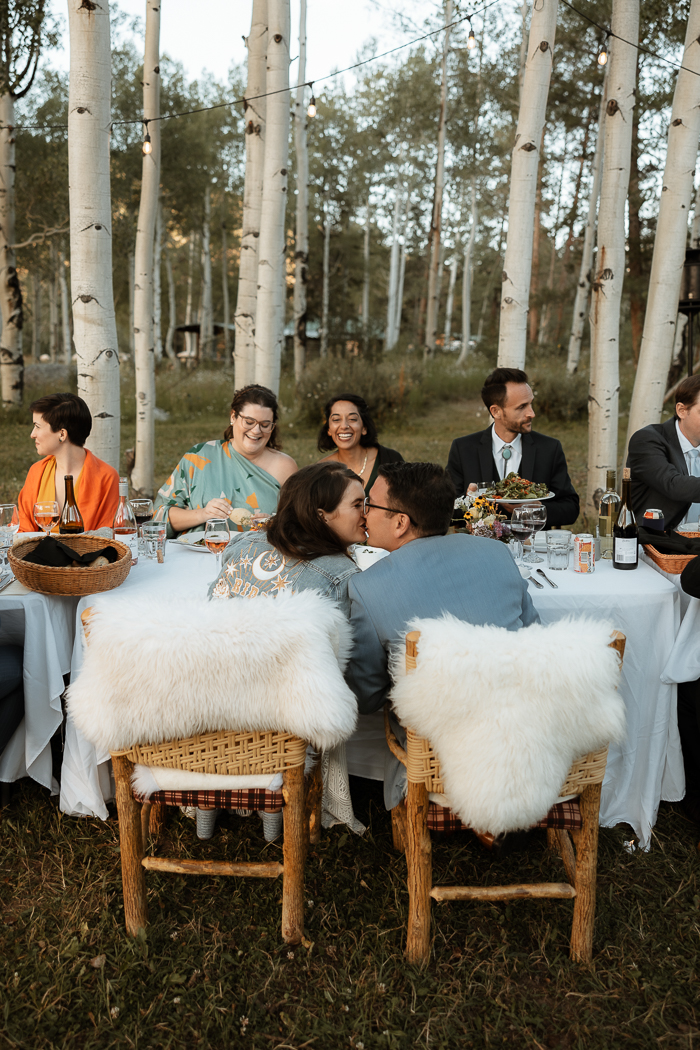 Advice From The Newlyweds: Hire A Planner
If you're anything like us–laid back, happy in the moment, unconcerned with the super fine details–then hire a planner. We really couldn't have done it without our wedding planner. She heard all our ideas, made us focus on what was necessary. And made our vision happen even better than we thought. We often joke that without her, we would've set the date and the space and just showed up. Leaving things up to fate to fall together at the last minute. Aside from that, it would be best to plan the wedding you and your partner want. There can be a lot of external pressure. But you are planning a weekend or celebration for yourself and your future spouse. Everyone will have the best time if it's truly representative of you, not anyone else.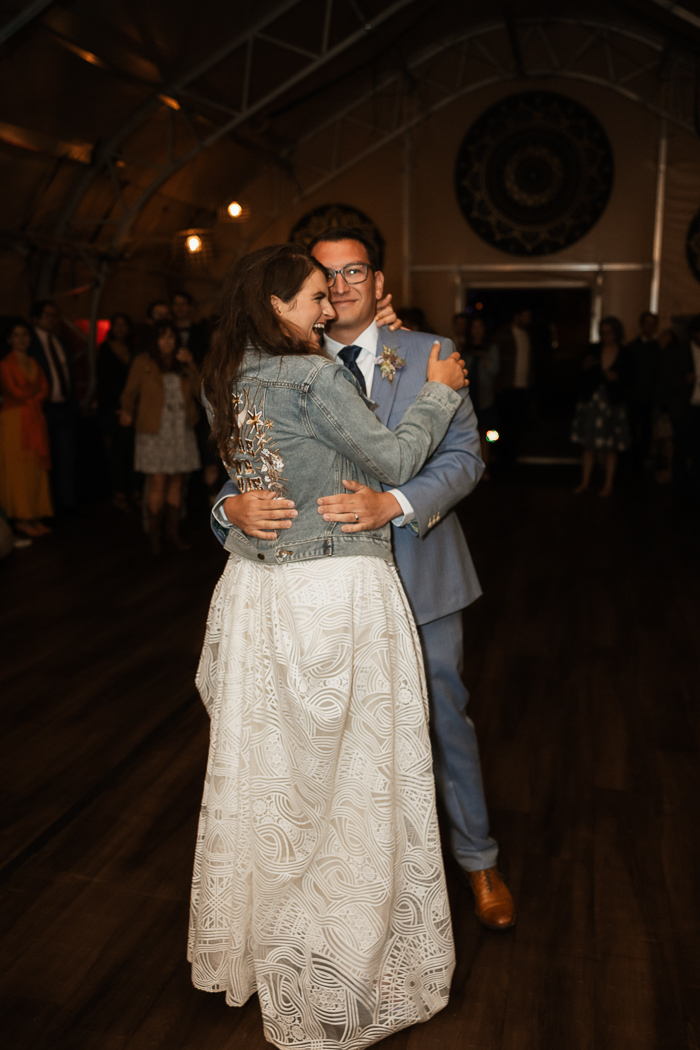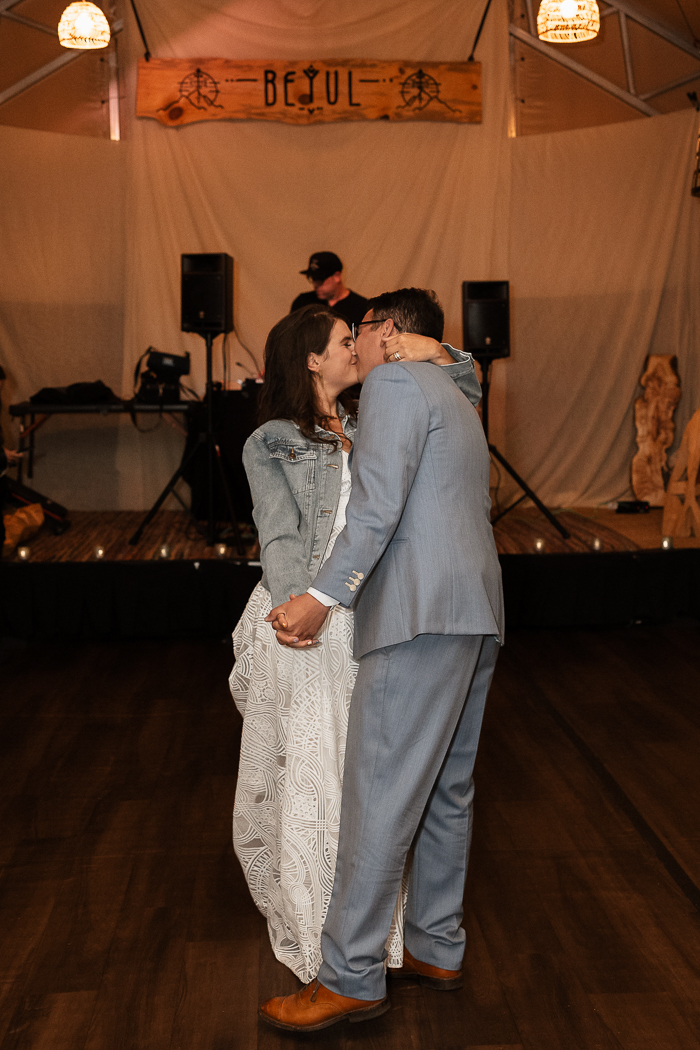 Congratulations to Rose and Eric on their Beyul Retreat wedding. It was a celebration of life, love, and adventure and will be remembered for years as a truly special event. And a special shout out to Junebug member Alex Mabrey for capturing every moment of it. To see more beautiful weddings like this one, check out her profile in our directory of the world's best wedding photographers.
There's something magical about being surrounded by nature's beauty on your special day—whether in your backyard or a stunning national park. Outdoor weddings offer many creative and personalized decor opportunities, from rustic wooden arches to floral arrangements that blend in seamlessly with the natural surroundings. And with the help of your visionary team of vendors, the possibilities are endless!