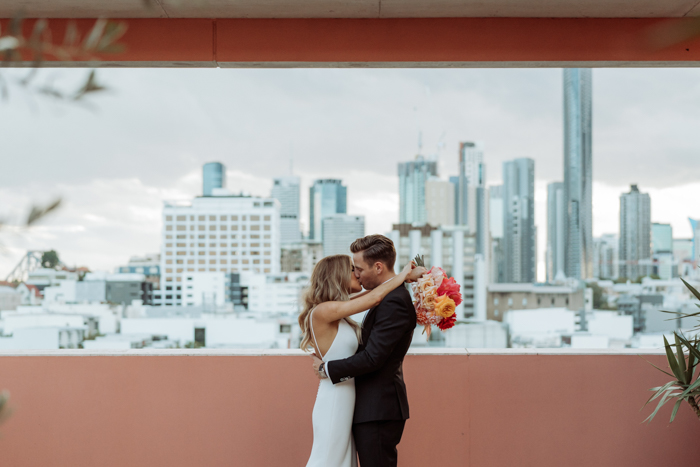 Alex and Wade originally planned to have a destination wedding but had to cancel due to the pandemic. With lockdowns and restrictions in place, the pair decided to tie the knot closer to home instead. And it turned out to be the best decision in the end. Hosting their celebration at a stunning urban resort, using a sweet but sophisticated color palette, and adding lots of personal touches—their downtown Brisbane hotel wedding was a fun and unique experience shared with their loved ones.
Their big day was filled with colorful florals and decor that perfectly complemented The Calile Hotel's muted interiors and chic minimalist vibe. For the ceremony, low altar flowers in peach, coral, and pink beautifully framed the moment the couple exchanged their vows. The reception that followed featured a sleek tablescape of thoughtfully placed centerpieces and artful blooms in bud vases.
From the bride's sister walking her down the aisle and their two pug ring bearers to forgoing a first dance and cake cutting, the pair were very intentional with what they included in their celebration. Scroll through these incredible images captured by photographer Todd Hunter Mcgaw for unique ideas on how to seamlessly add personality to your wedding day!
The Couple:
Alex and Wade
The Wedding:
The Calile Hotel, Brisbane, Australia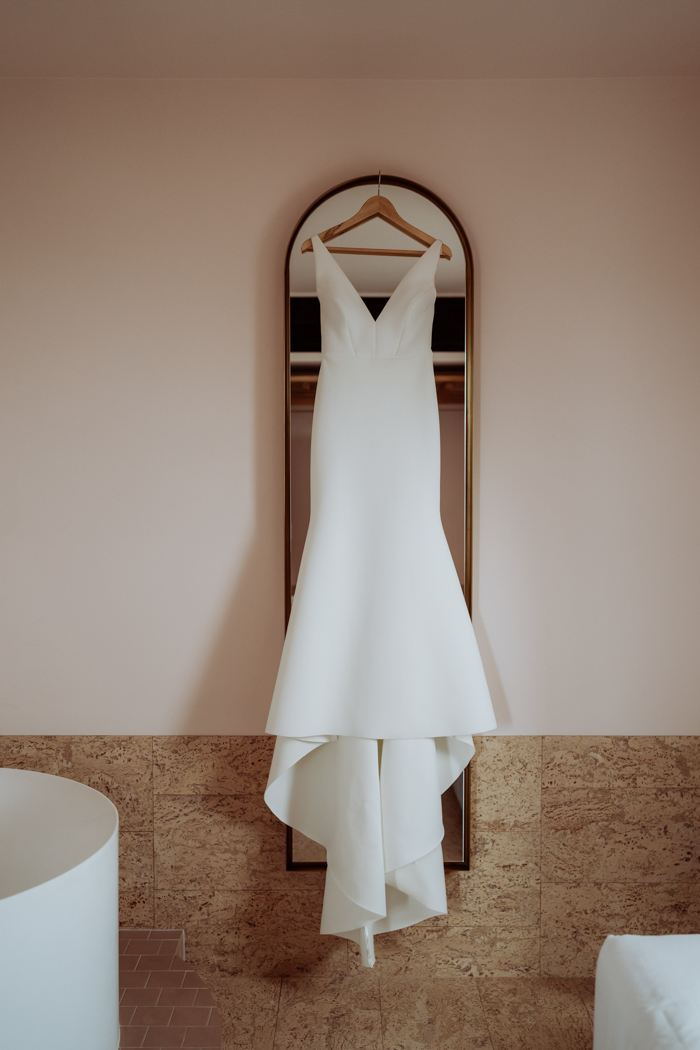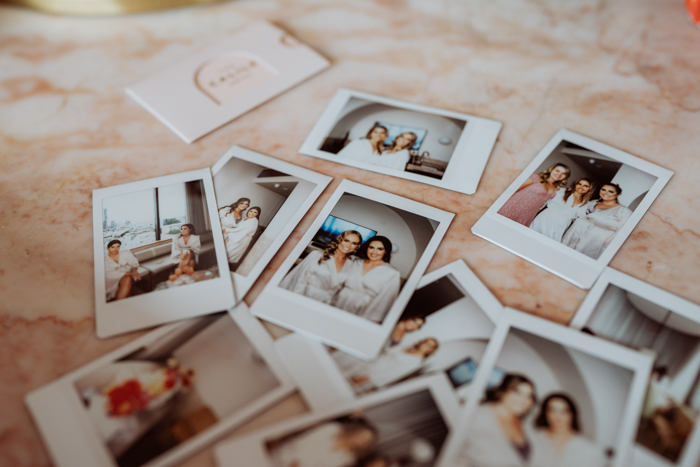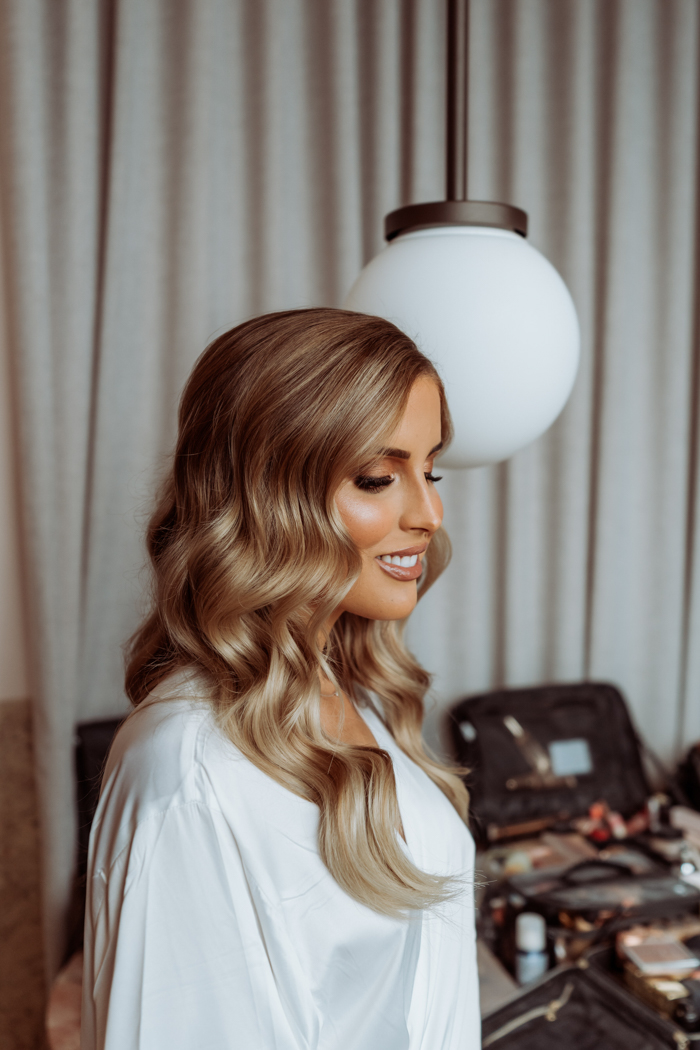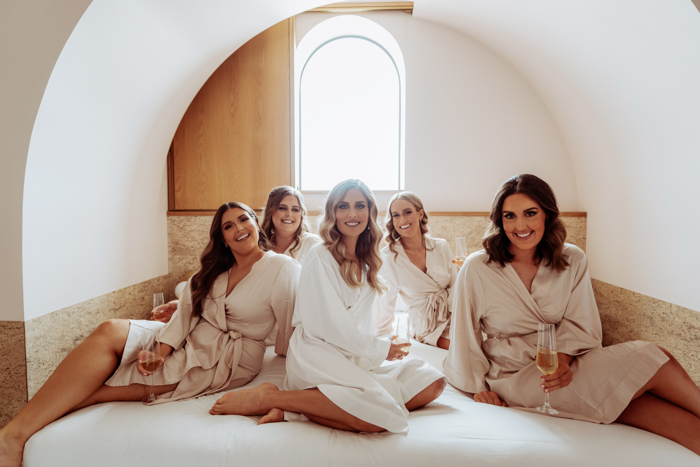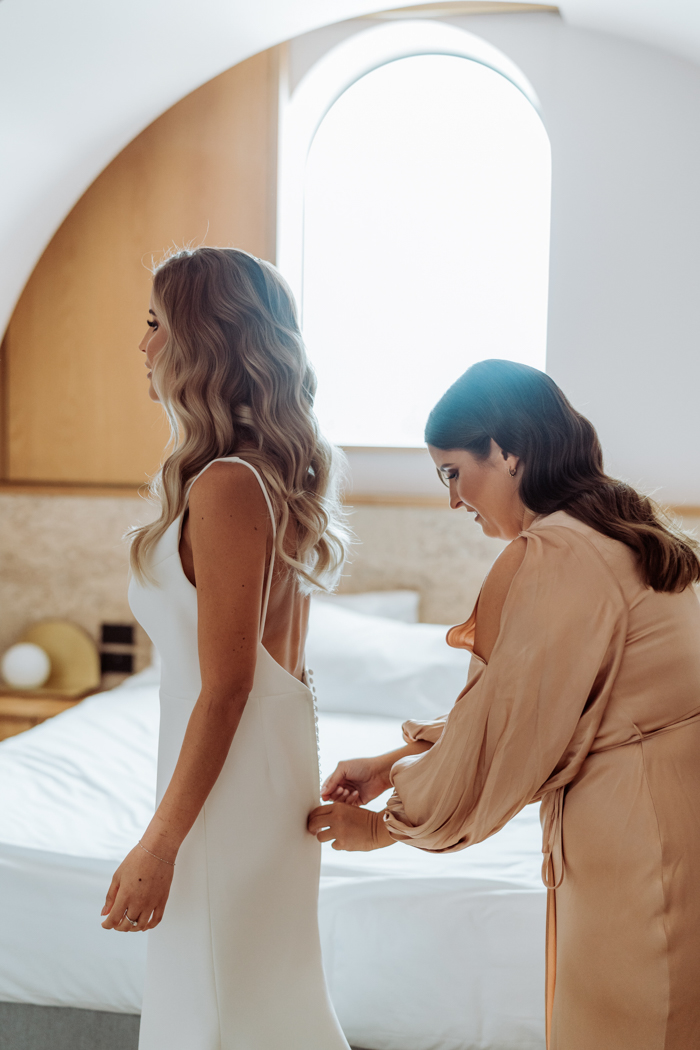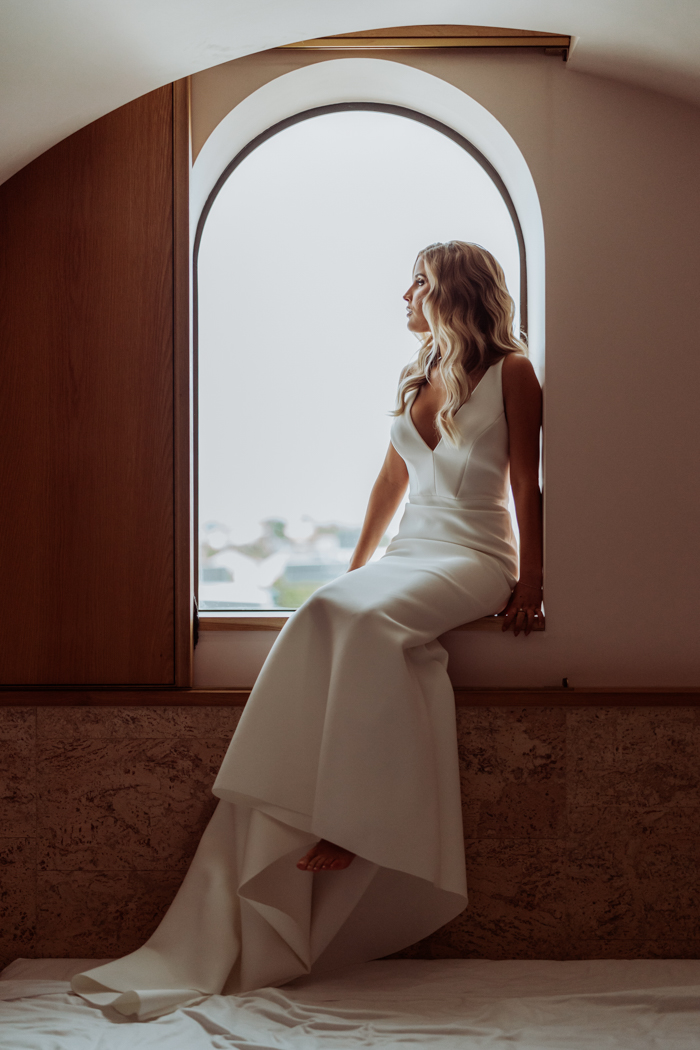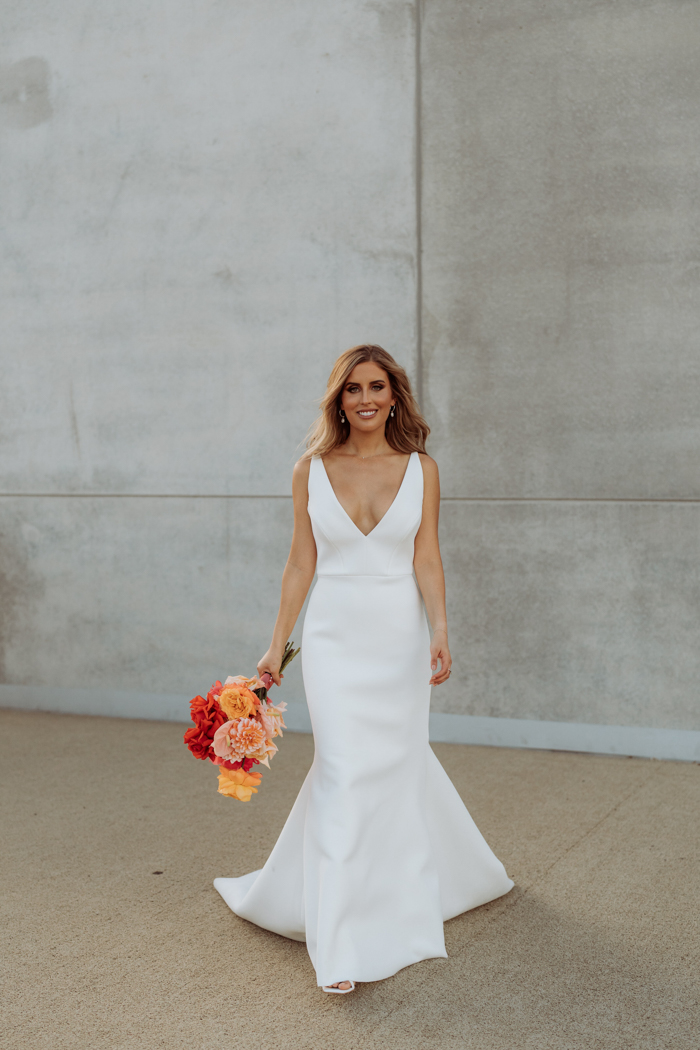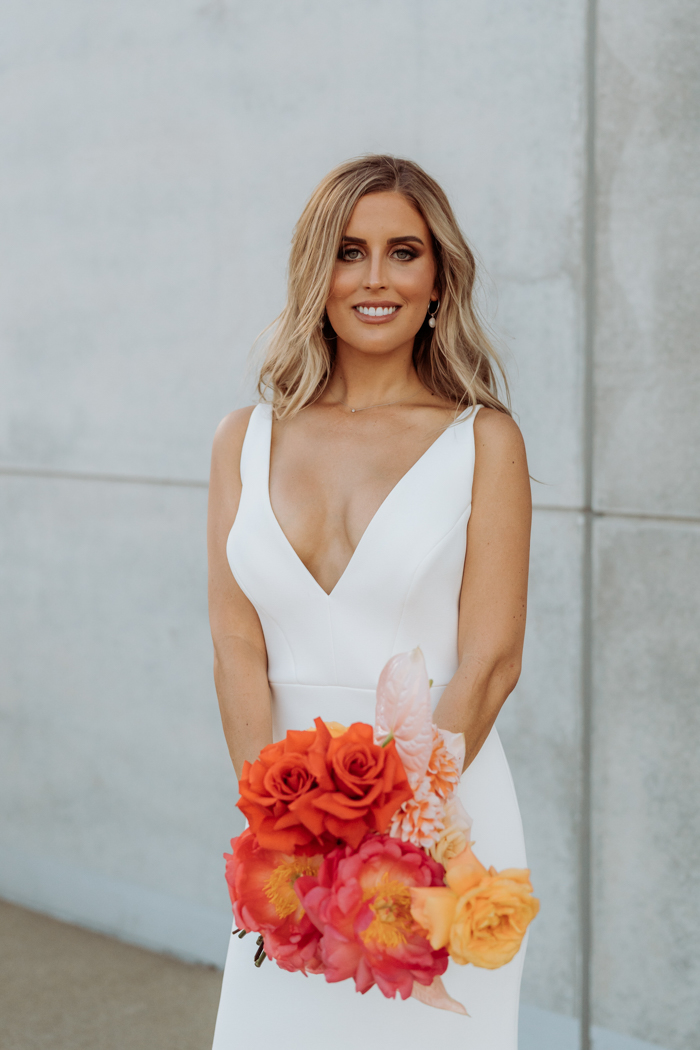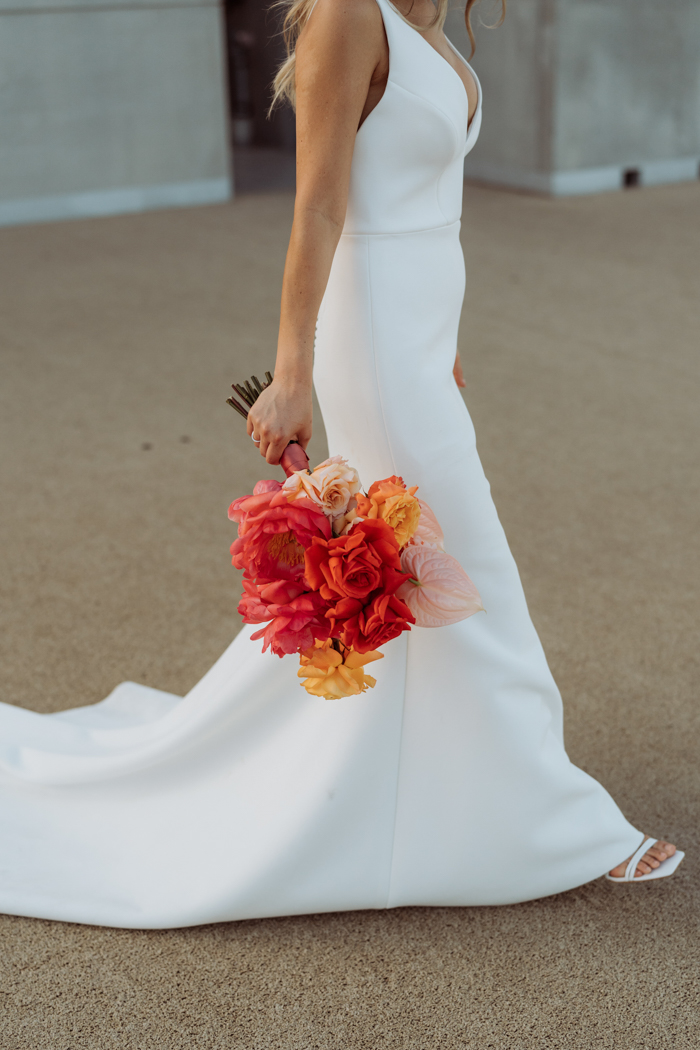 Change Of Plans That Led To Their Downtown Brisbane Hotel Wedding
We originally planned a destination wedding in Bali for early 2021 but, like many others, had to cancel because of the pandemic. When choosing another venue, we wanted to pick something close to our hometown of Brisbane to avoid having to cancel again because of travel restrictions. The architecture and interiors of the Calile Hotel are stunning, and we liked the convenience of having the ceremony and reception in one place. The hotel provided all the catering, drinks, and furniture, making the planning process straightforward, precisely what we wanted after planning and canceling one wedding.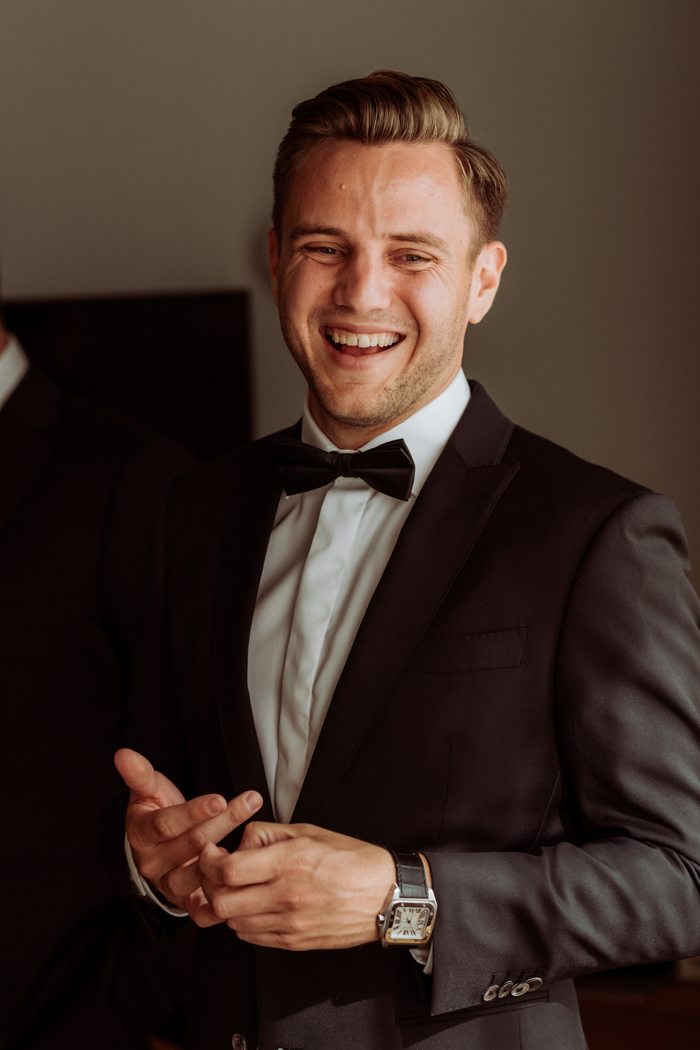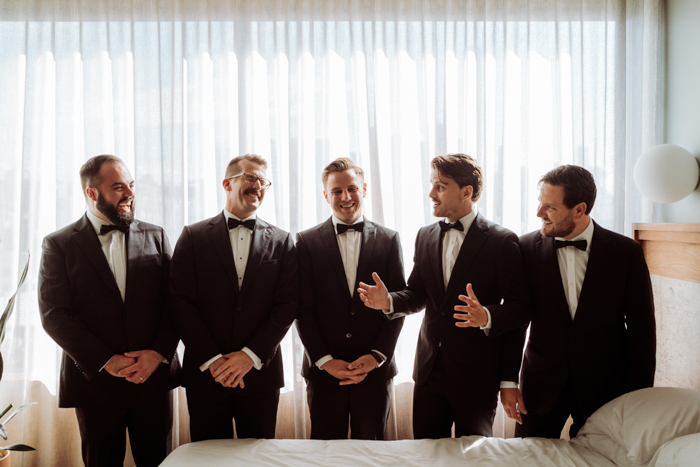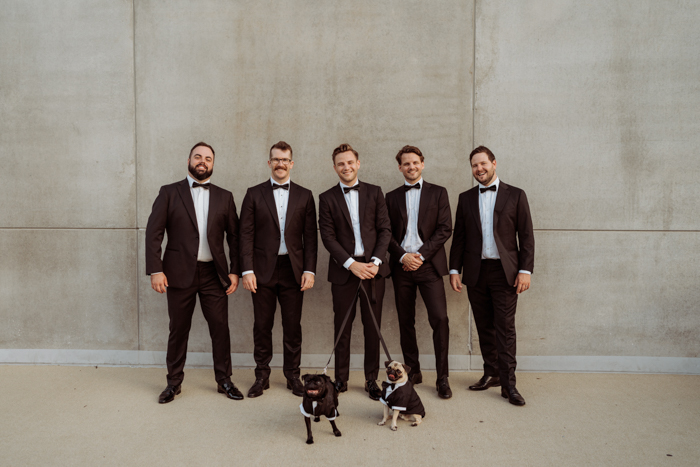 They Surprised Their Guests With An Appearance Of Their Beloved Ring Bearer Pugs
We had one major surprise that we both knew about. Our guests, however, did not. Our two pugs were the ring bearers. The best man pretended to forget the rings and ran out of the room. Then, he re-entered with our two dogs, one ring on each, dressed in tuxedos. Our guests erupted with laughter and tears. It took all the pressure out of the room and replaced it with fun.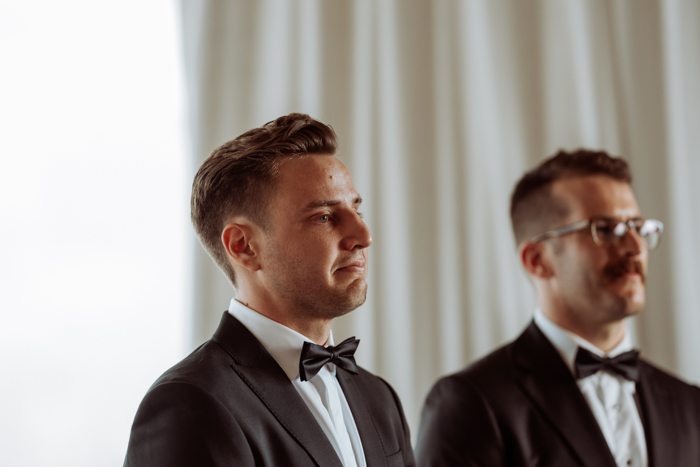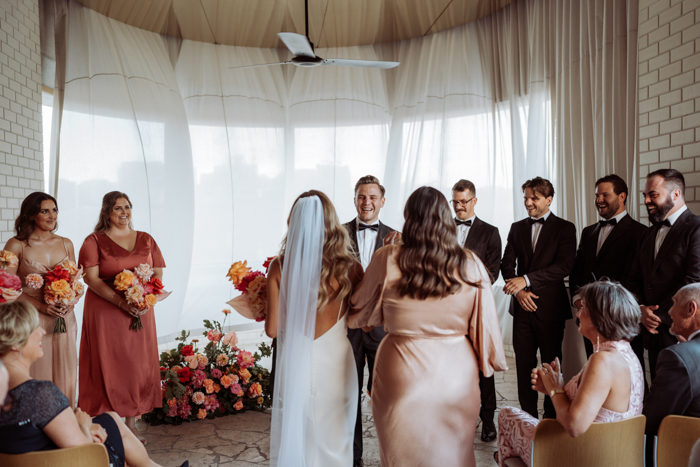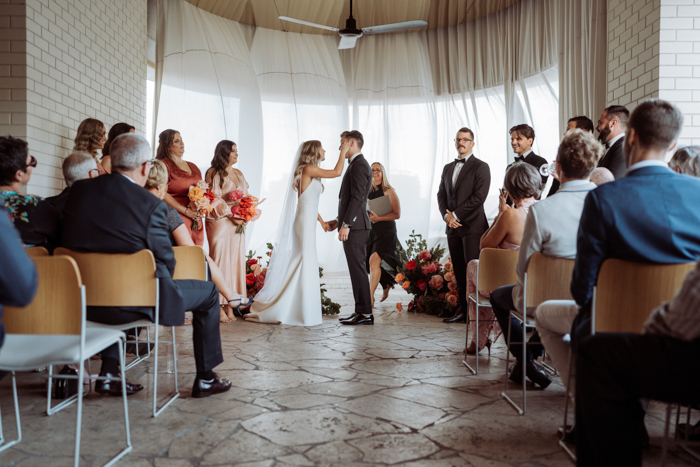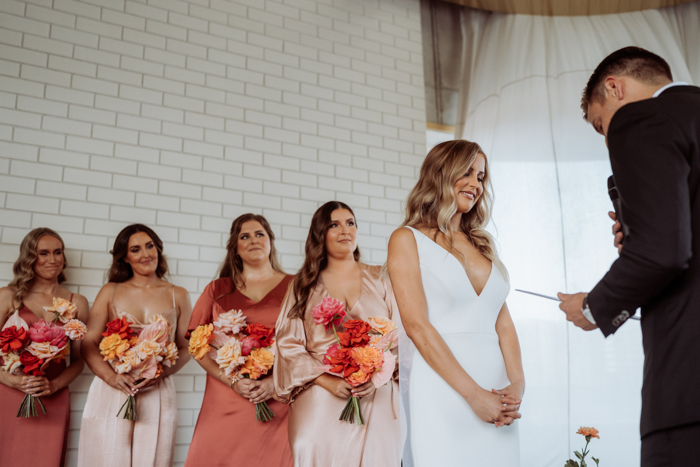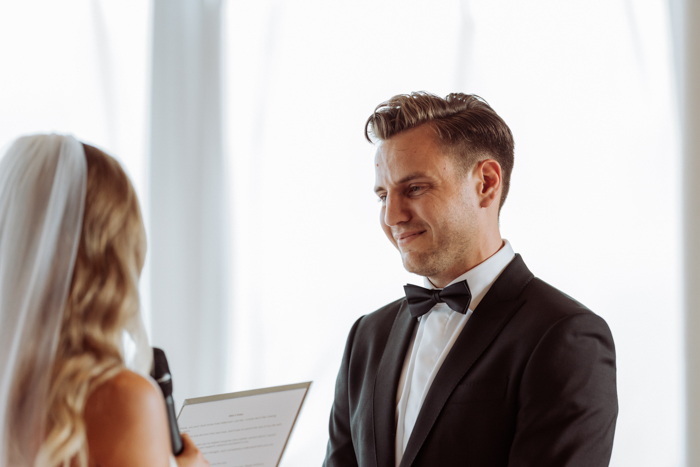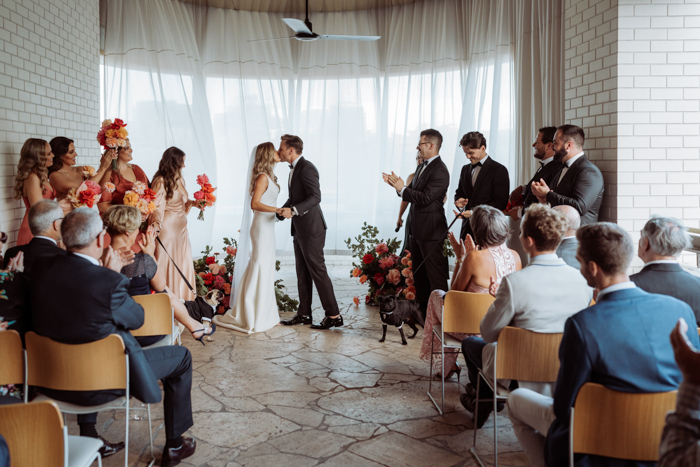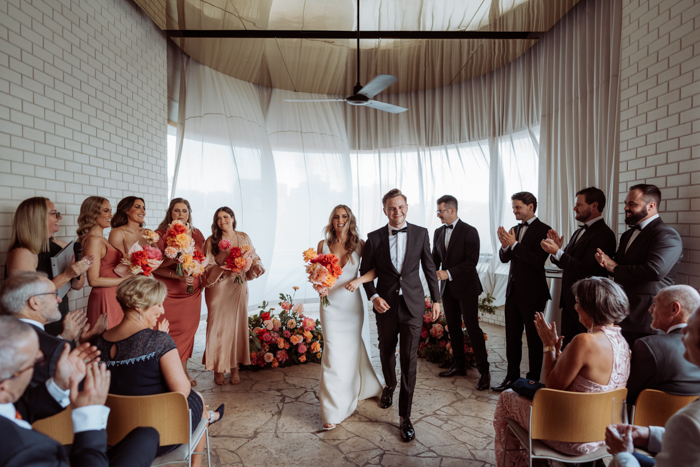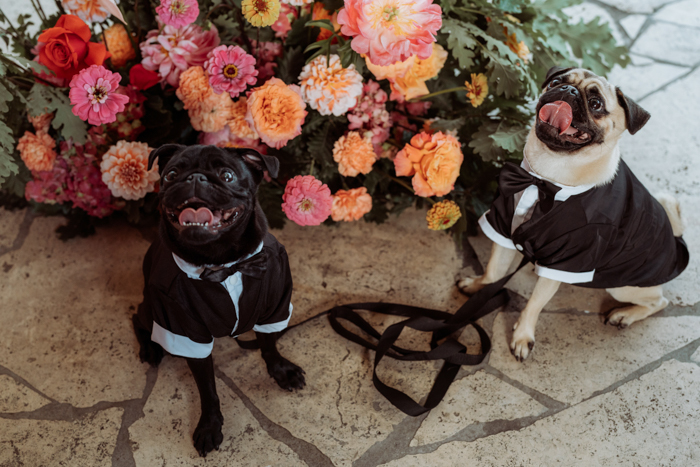 Skipping Wedding Traditions For A More Personalized Wedding Experience
We are proud that we decided to include only things that felt authentic to us as a couple and not feel pressure to include something for the sake of tradition if it didn't feel right for us.–things like not having a first dance or cake cutting and Alex's twin sister walking her down the aisle rather than a parent.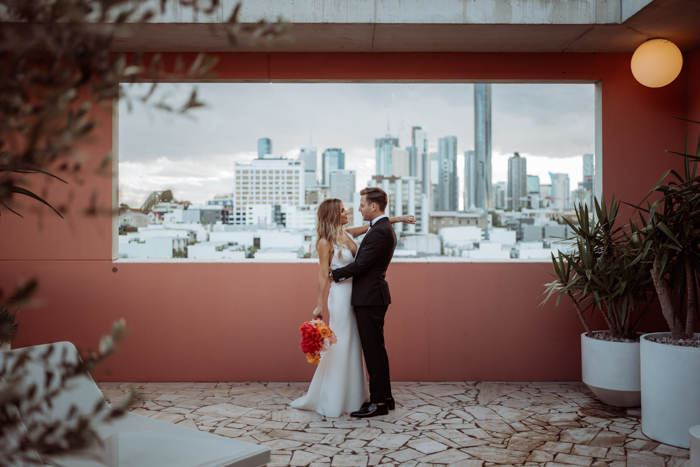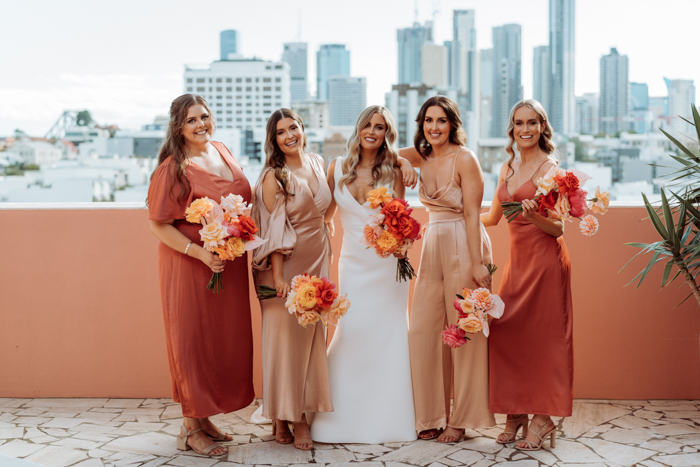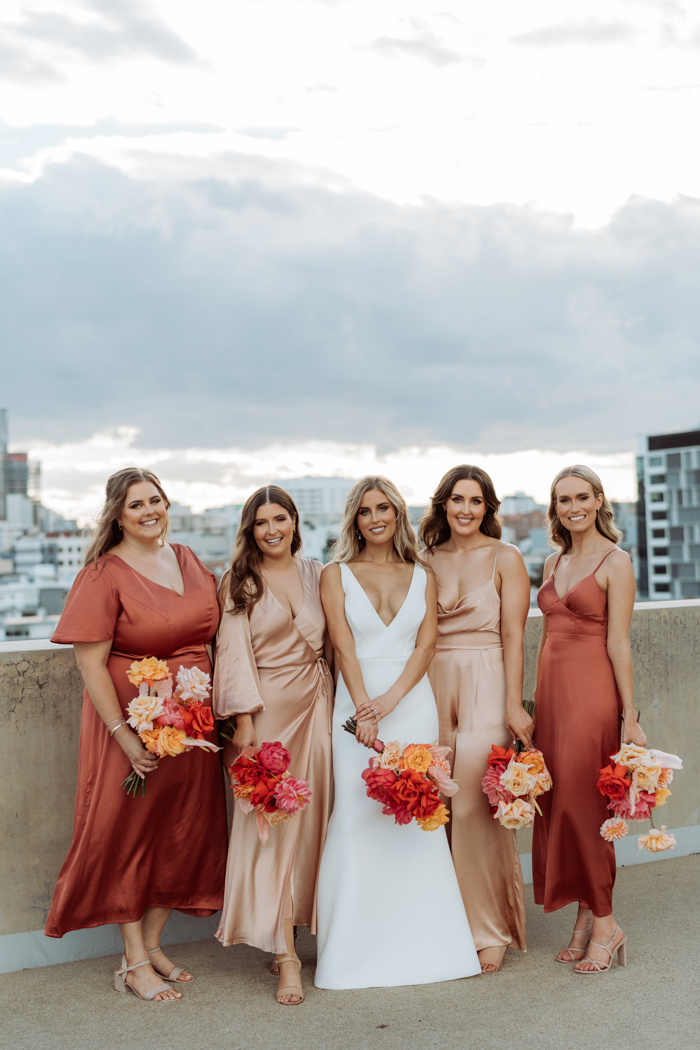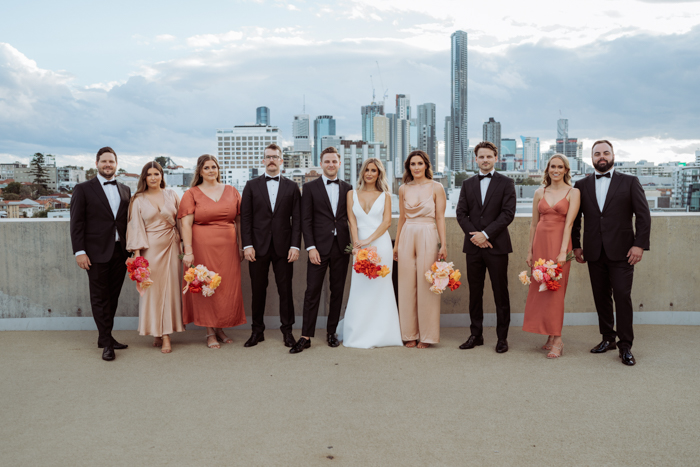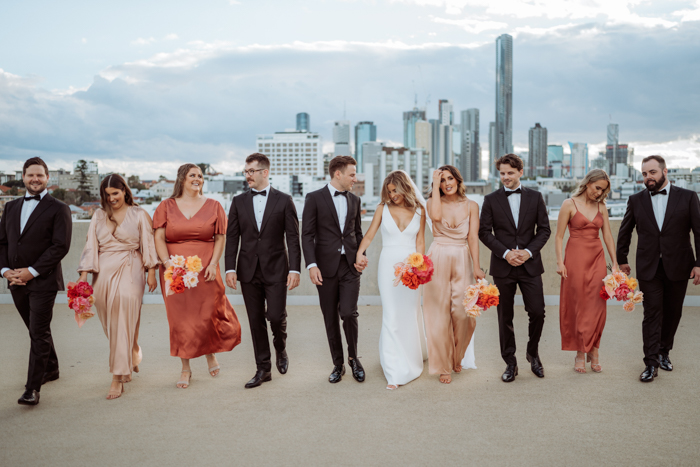 Their Downtown Brisbane Hotel Wedding Was Filled With Memorable Experiences
The entire day was so much fun and went by so quickly. During the day, Alex was so nervous about walking down the aisle and saying our vows, but on the day, it ended up being such a highlight. Our speeches were all hilarious, and we had the best time just dancing for hours with our family and friends.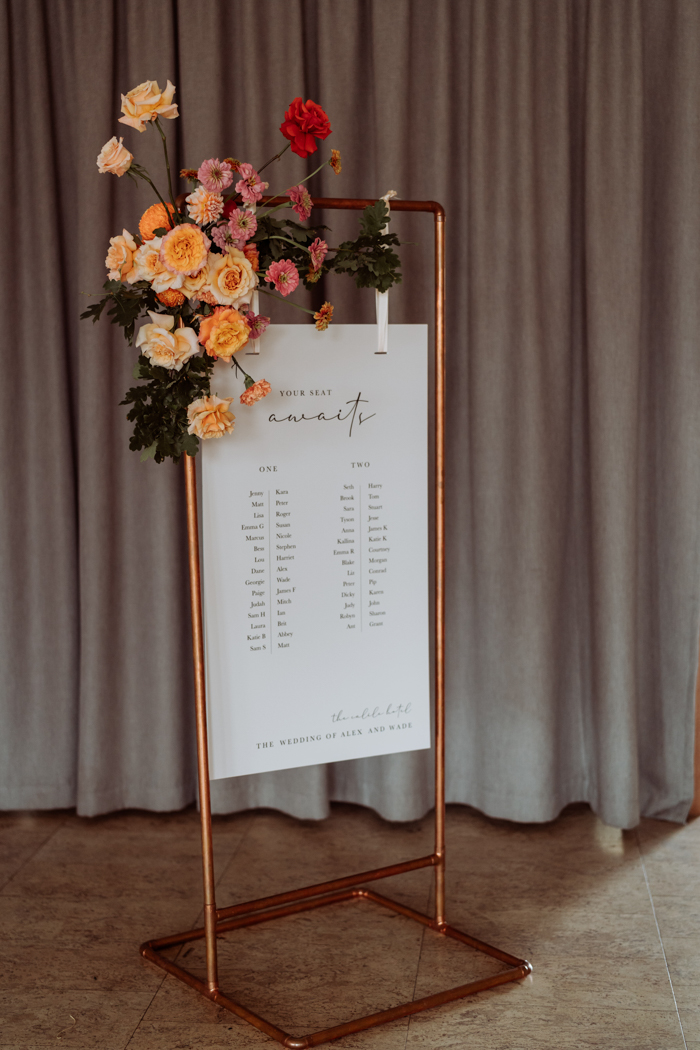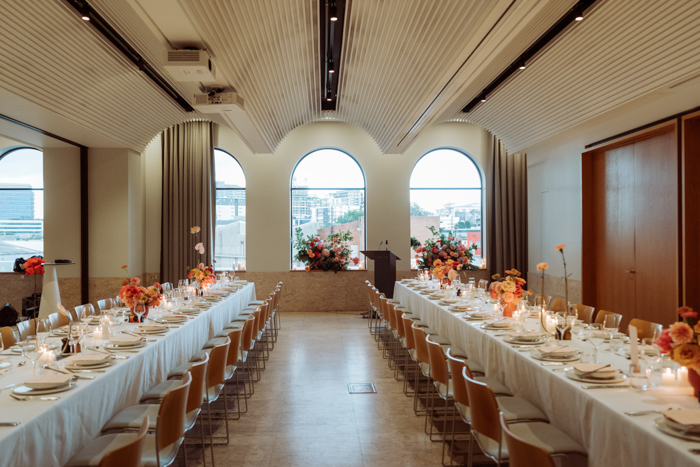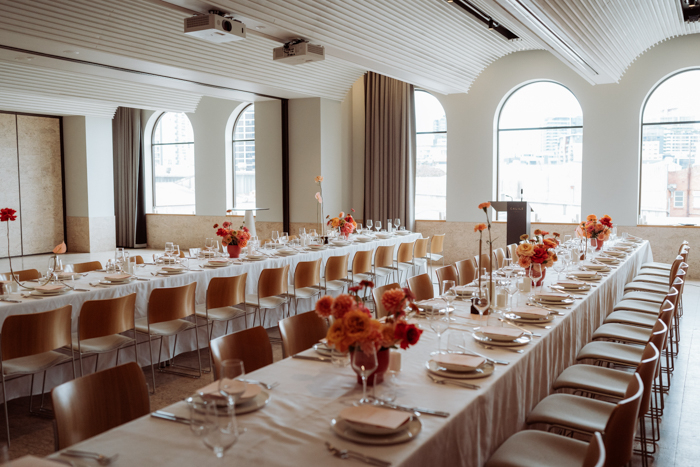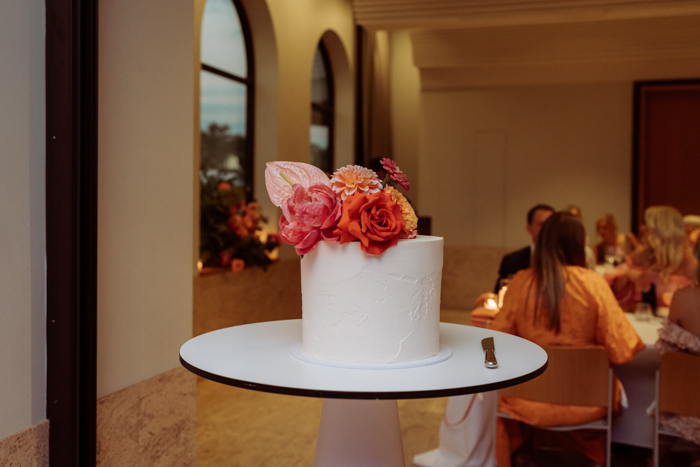 Choosing Like-Minded Vendors Whose Values And Style Aligned With Their Vision
The most significant piece of advice we would give any couple planning their wedding is to be selective with vendors and not to focus just on price. We suggest asking your planner or venue for their recommendations on who they like to work with. Vendors will also be likely to recommend other professionals with a similar style to them, which can help produce a really cohesive look. Every single vendor we worked with was an absolute pro and not only fantastic at what they do but also made the lead-up and the wedding day go so smoothly. Experienced vendors might seem more expensive, but the right vendor should be able to work within your budget to produce something amazing. For example, we had a relatively small budget for flowers, but we are still getting compliments on them months later, thanks to our amazing florist.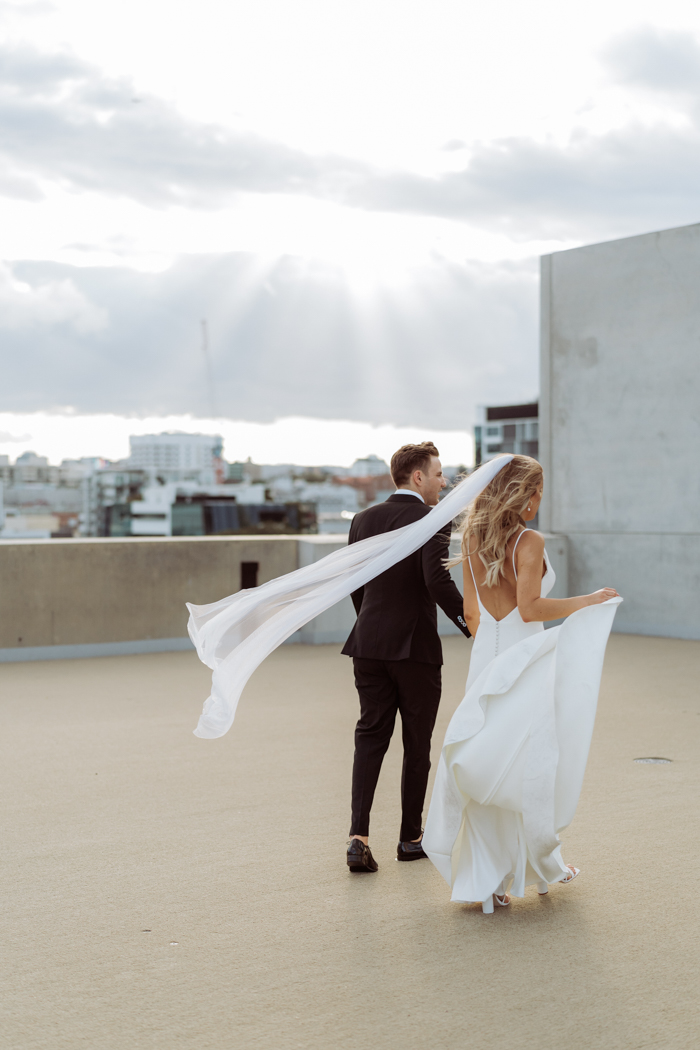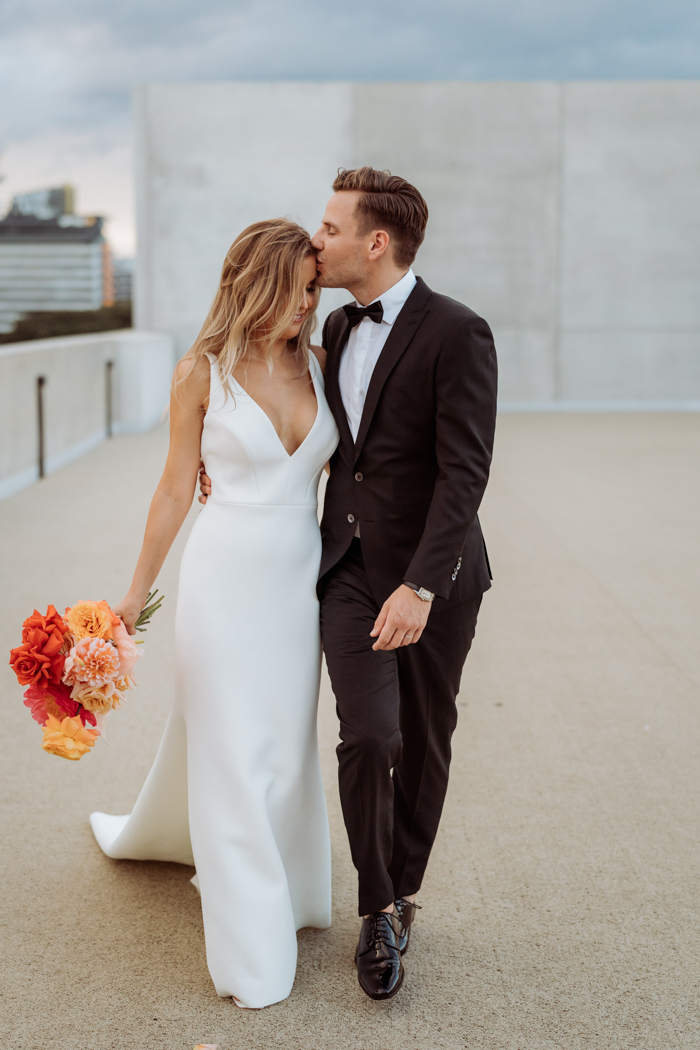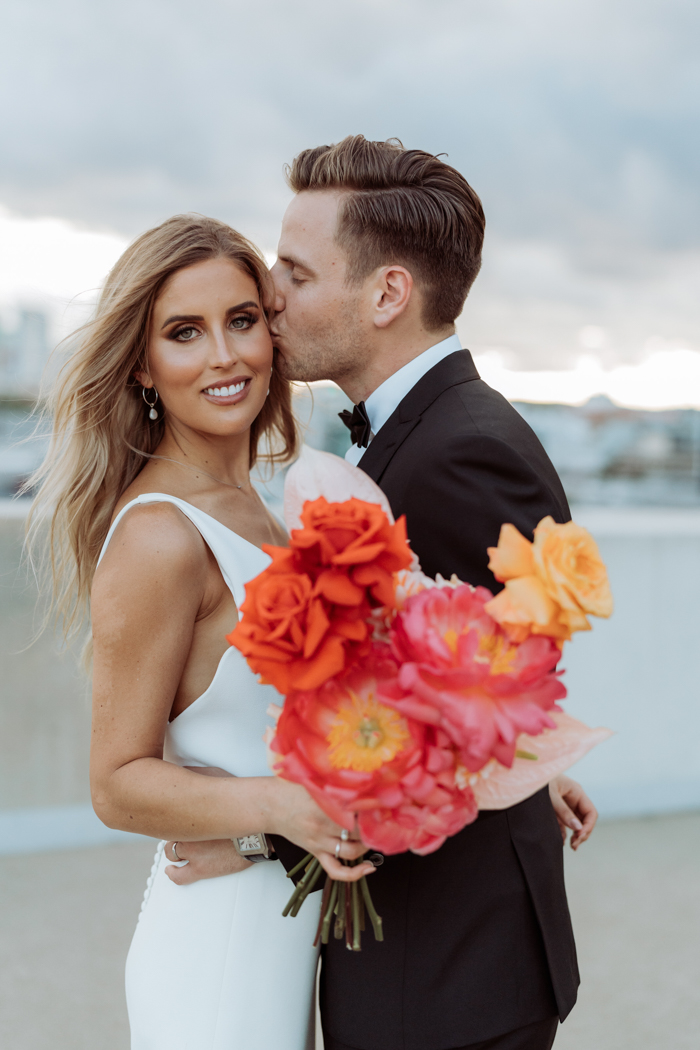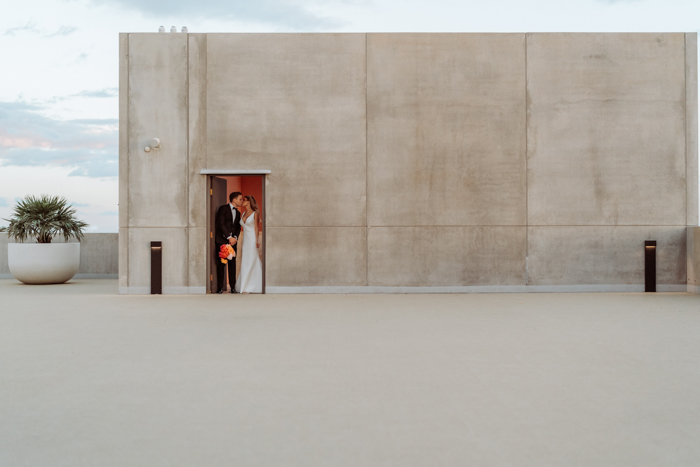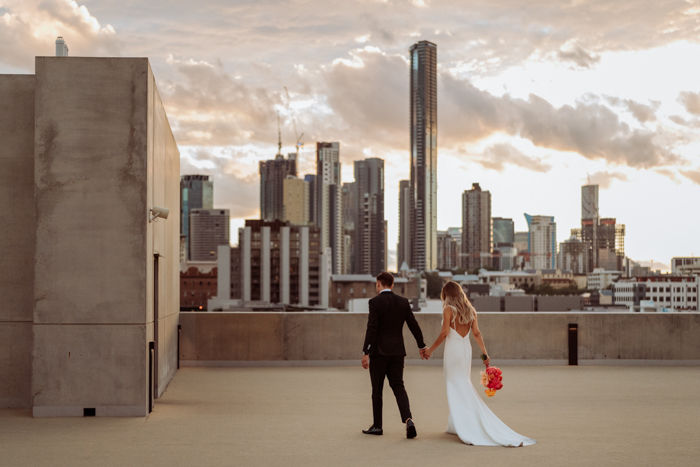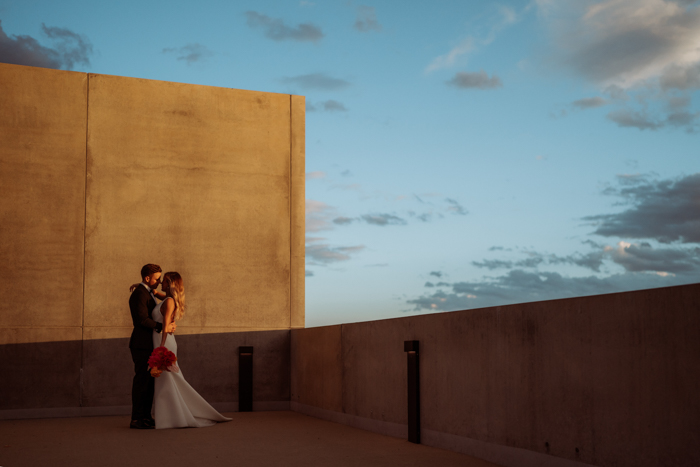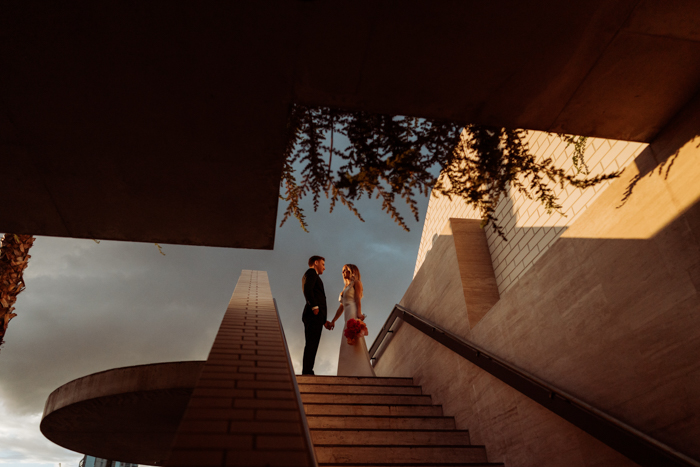 Congratulations to Alex and Wade on their opulent downtown hotel wedding. And big thanks to photographer Todd Hunter Mcgaw for capturing those special moments and thoughtful details that made this celebration one for the books.
Of course, we have to thank Junebug member Brisbane Officiants for helping the two tie the knot, too. If you're in Brisbane and in need of an officiant, check out their profile in our directory of officiants from around the world!
Whether it's choosing an unconventional location or revamping traditions, don't be afraid to tailor your wedding according to your and your partner's personality and vision. Why settle for anything less than a unique wedding experience? Draw inspiration from our list of unique ideas to create a big day that's truly one-of-a-kind.