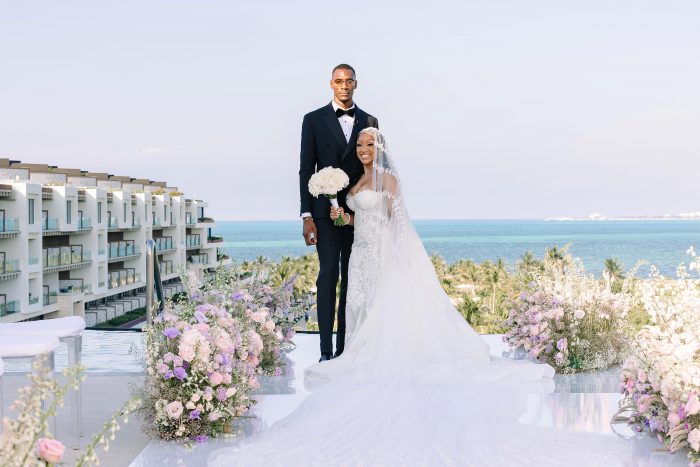 When Richmond and Aja were still a new couple, they went on a fun Christmas trip to a resort in Mexico. But here's the twist. The resort staff mistook them for another couple and gave them a special tour of the bridal lounge, complete with a look at the wedding packages. Fast forward to their engagement, they decided to tie the knot in the very place where the idea of marriage had first been introduced to them. And let us tell you, their celebration was stunning! They wanted to show off the amazing Caribbean views, so they chose understated decor and a soft color palette for their Atelier Playa Mujeres wedding. The result? A seamless blend with the natural charm of the location, creating a wedding day that resembled a true fairy tale.
With its unparalleled views of the sea and the surrounding tropical landscape, the luxury resort became the ideal venue for their special day. The rooftop deck, with a white aisle and altar adorned with pastel ground arrangements against an unobstructed ocean backdrop, was set for a romantic ceremony. The following beachfront reception effortlessly blended minimalist decor and natural elements. To create a dreamy atmosphere, they finished the look with an installation of greenery and chandeliers above a mirrored tablescape filled with candles, along with pink and gold accents.
Just when you thought this wedding couldn't get any better, here comes the bride in her strapless gown with a sweeping train overskirt and the groom looking dashing in his classic tuxedo. If you and your partner are passionate about adventure, travel, and the beach, these breathtaking photos captured by Junebug member Lite Weddings are the inspiration you've been searching for. Keep scrolling to discover every element of their special day—from the stylish fashion to the stunning location.
The Couple:
Richmond and Aja
The Wedding:
Atelier Playa Mujeres, Zona Continental, Mexico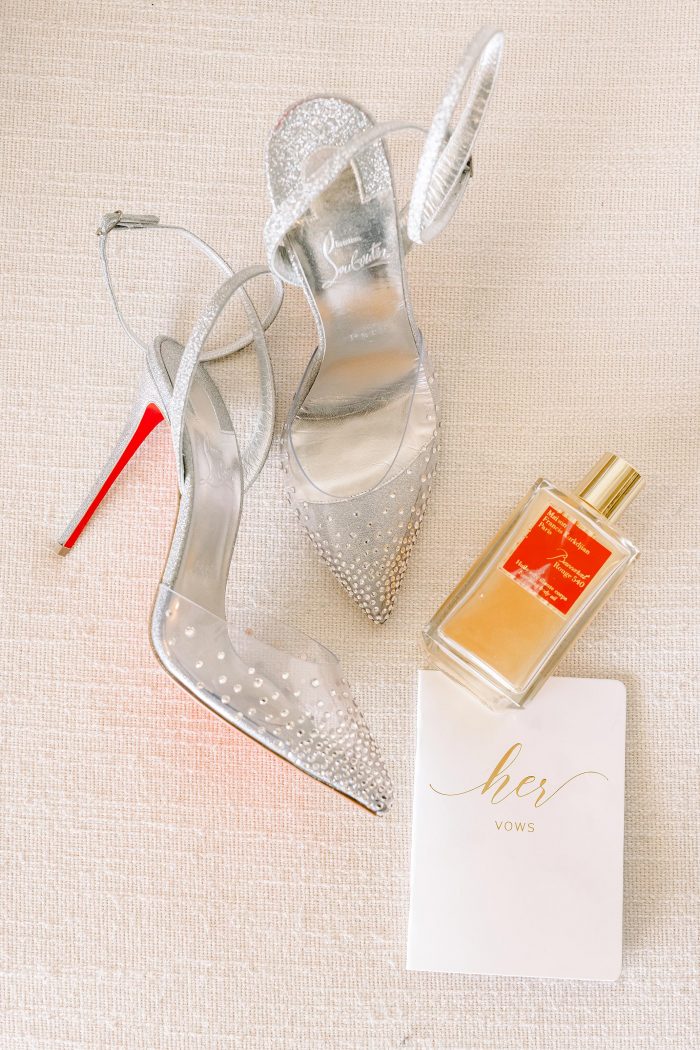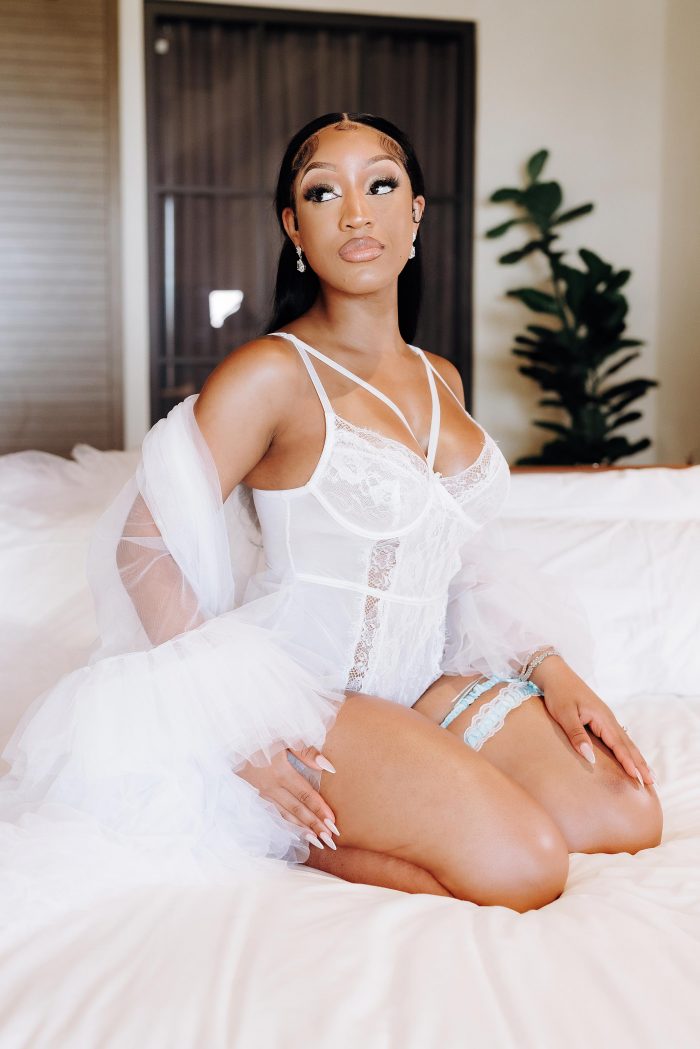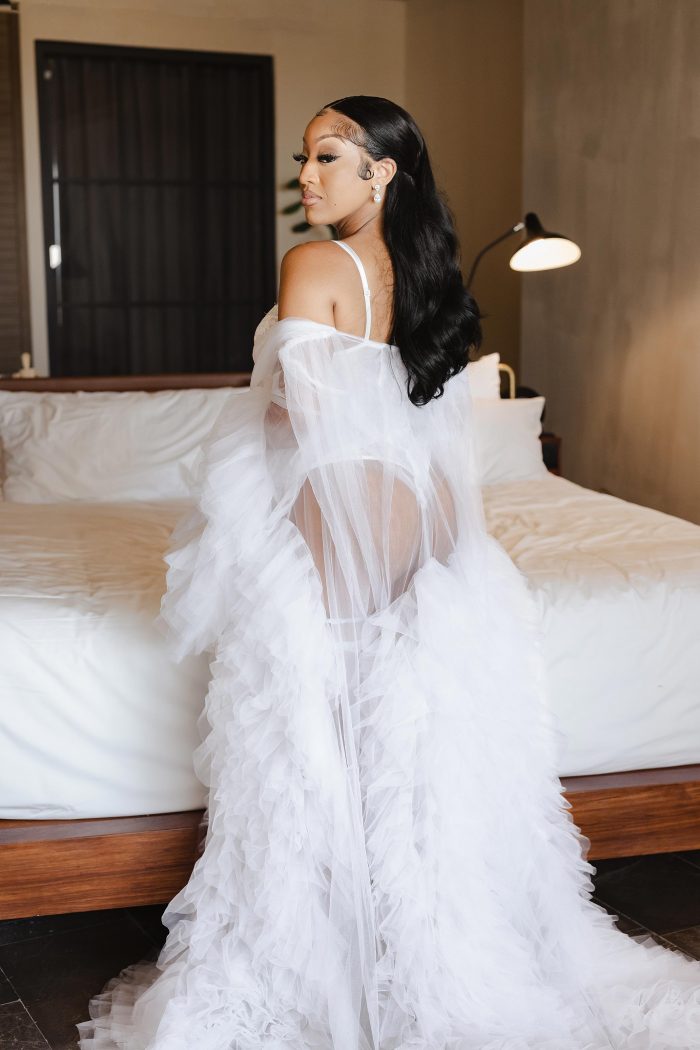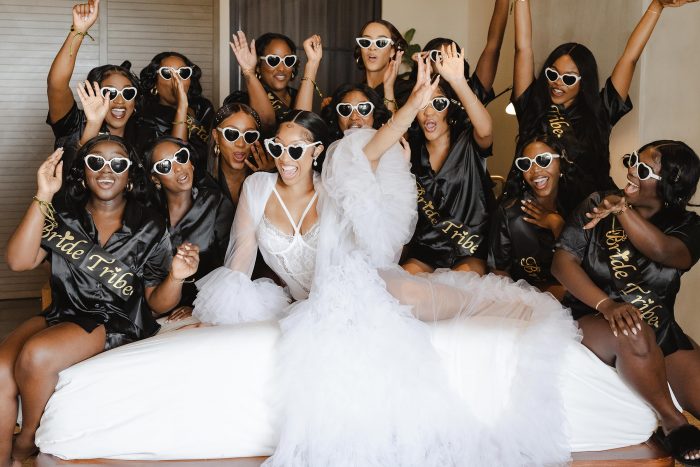 Recommended Reading: Prettiest Bridal Lingerie For Your Big Day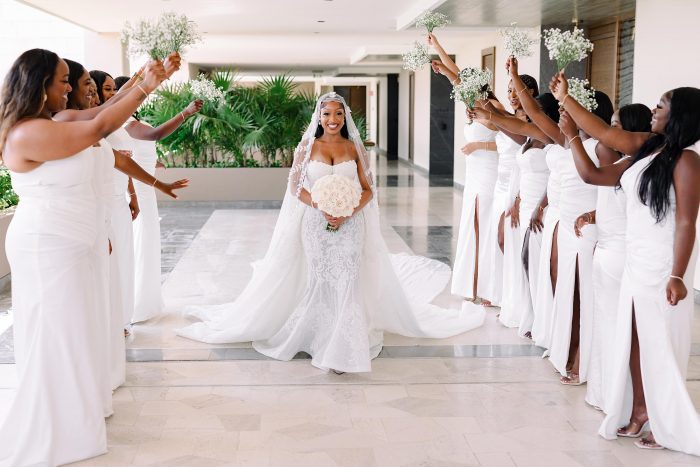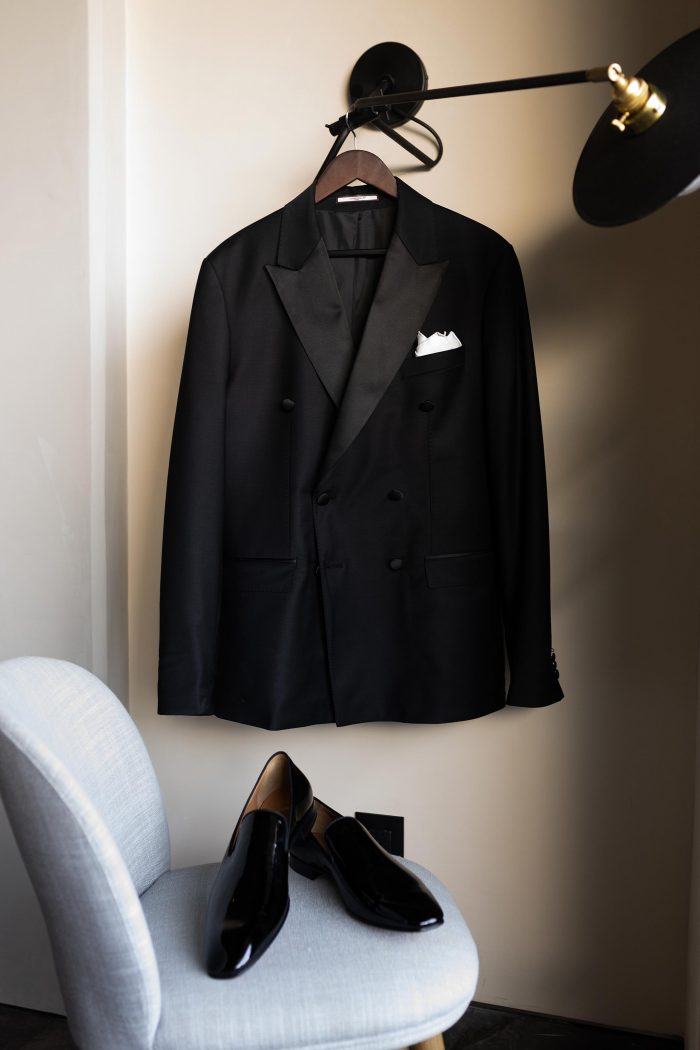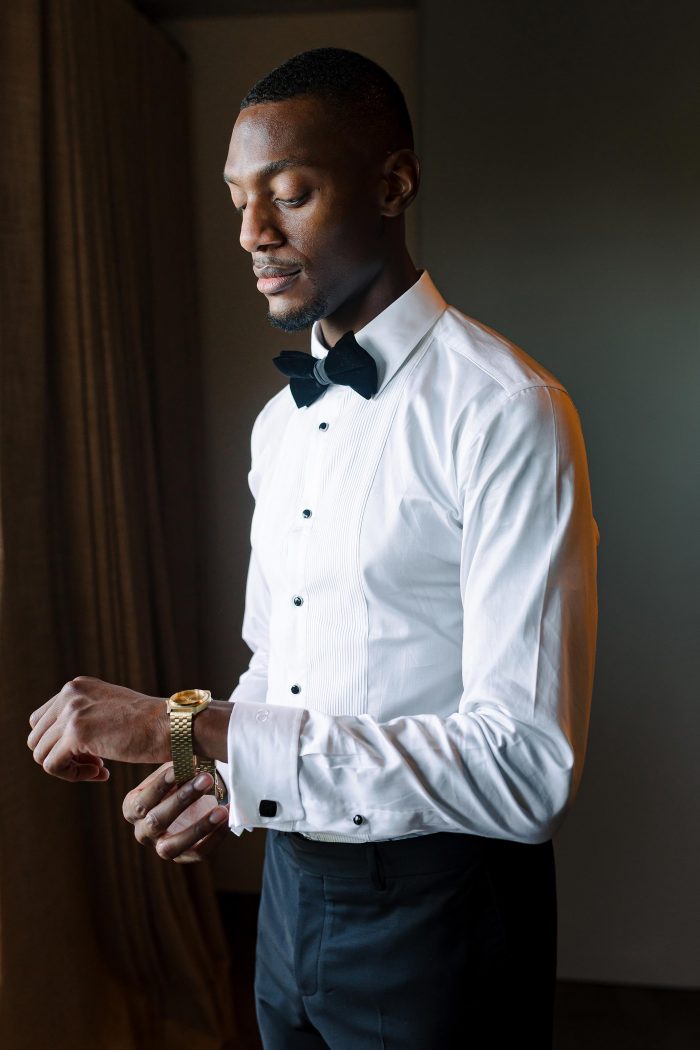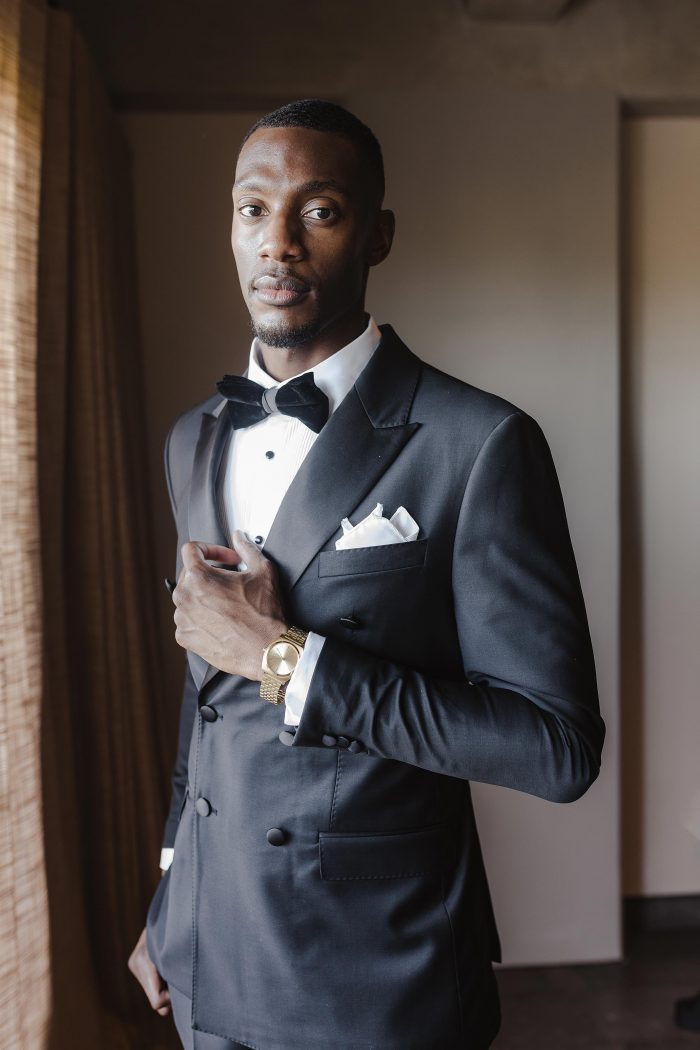 Recommended Reading: Unique Groom Style Ideas For The Well Dressed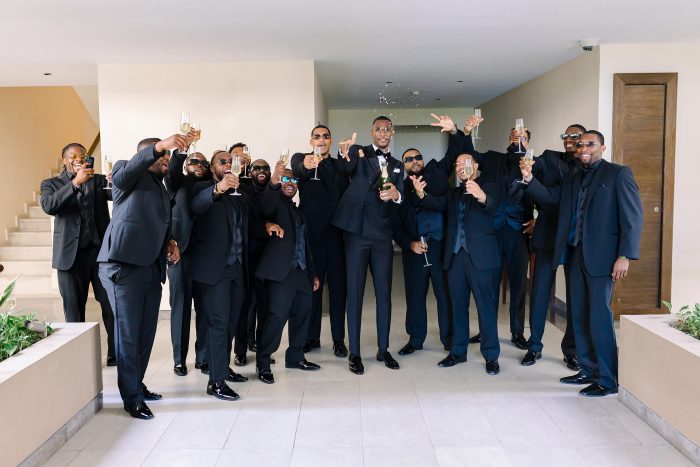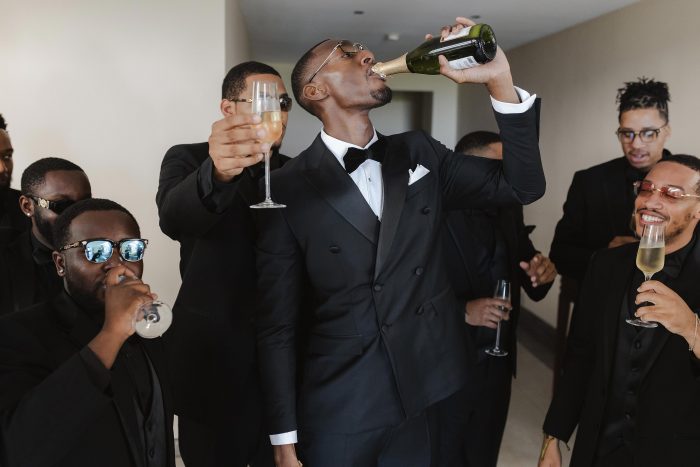 A Vacation Mix-Up That Led Them to Choose an Atelier Playa Mujeres Wedding
Early in the relationship for a Christmas vacation, we went to the Atelier Playa Mujeres . We were mistaken for another couple, taken on a bridal lounge tour, and introduced to the resort's wedding packages. We politely admitted to not being engaged, and the concierge insisted one day, we would be planning a wedding at the Atelier ourselves. They actually took photos of us in the exact spot where we were married. So naturally, it felt right to host our wedding at the place where marriage was first brought up.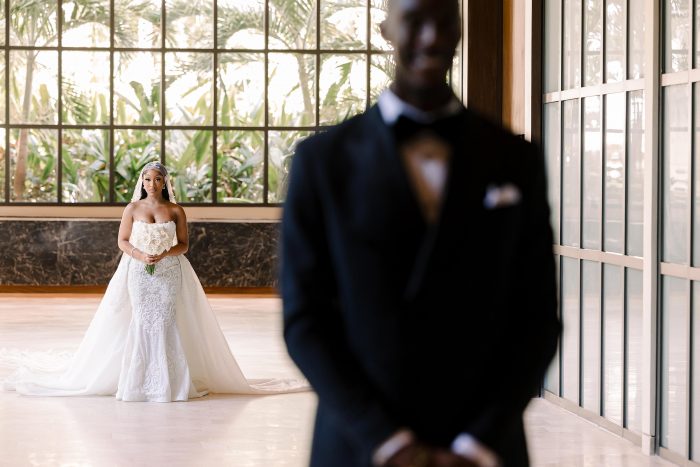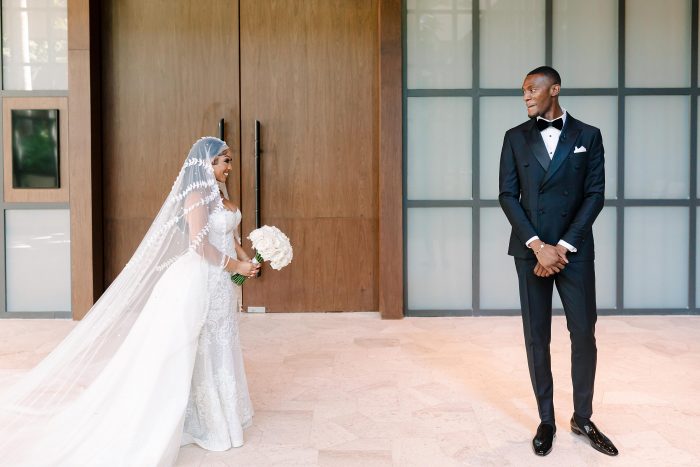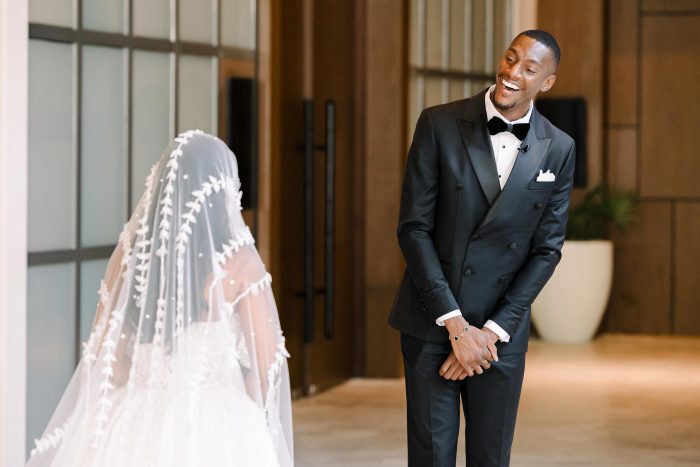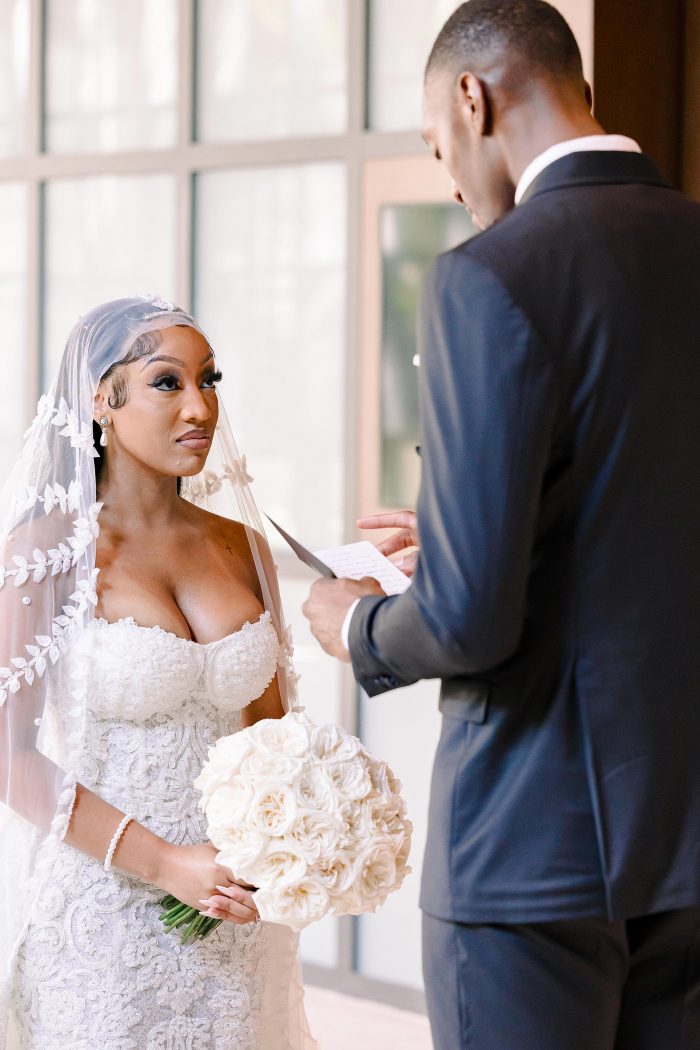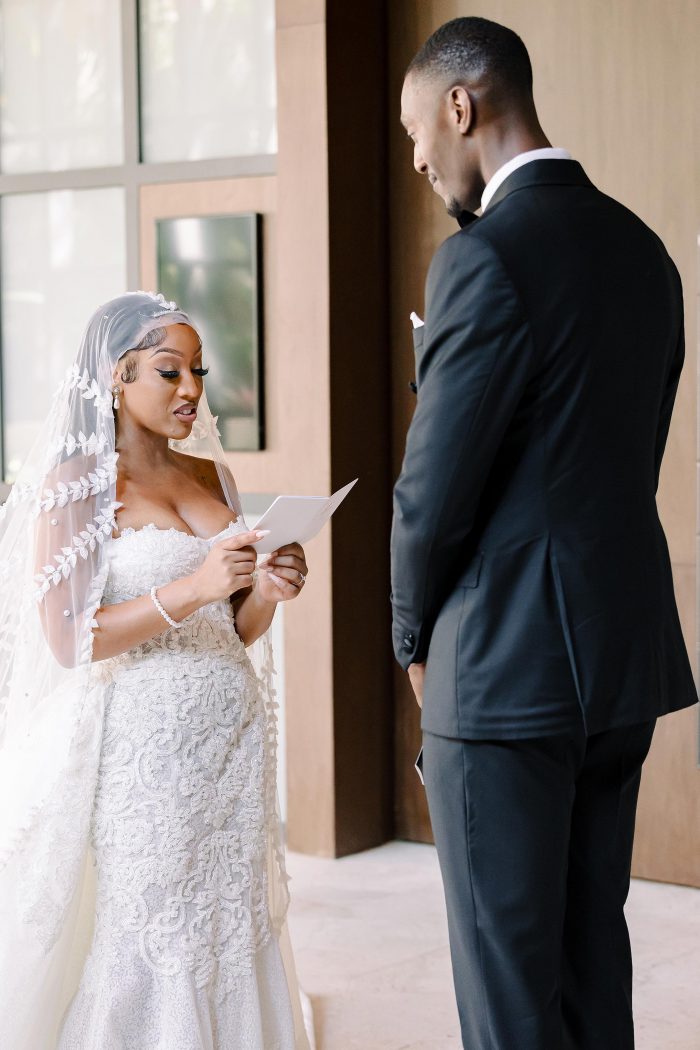 Their Private Vows Allowed Them to Carve Out Some Alone Time Amidst the Wedding Chaos
The most memorable part of the day was our private vows. This allowed us a moment to freeze time on such a frantic yet highly anticipated day. We completely disconnected from what seemed like the rest of the world while we made our sacred promises to one another in complete exclusivity.







Turning Wedding Planning Into a Fun Bonding Experience
Planning may seem like a never-ending to-do list, but keep it light and turn it into fun activities. Use it as a time to bond with those positive people who want to assist in stressful times and laugh with you about it later. Celebrate the completion of tasks along the way with your partner. We used planning to incorporate our families and friends and further our understanding of each other's styles, values, and cultures.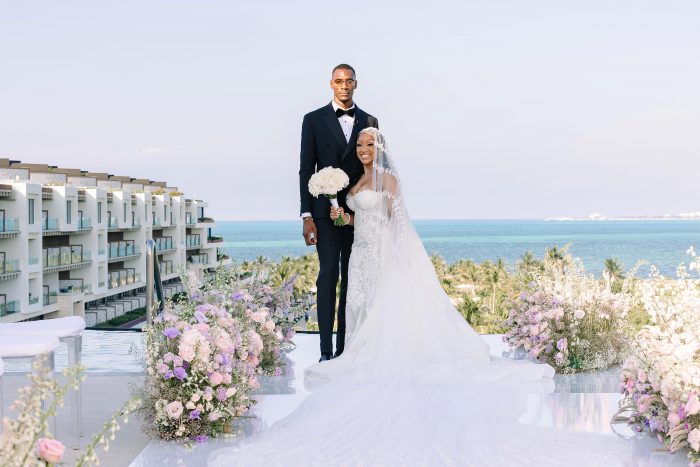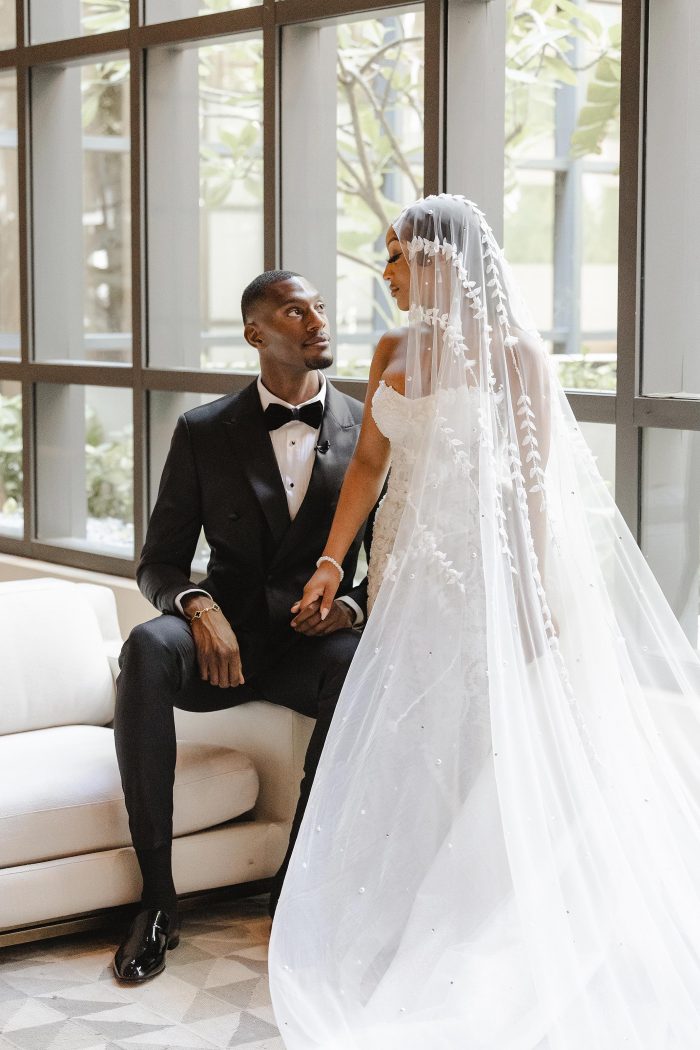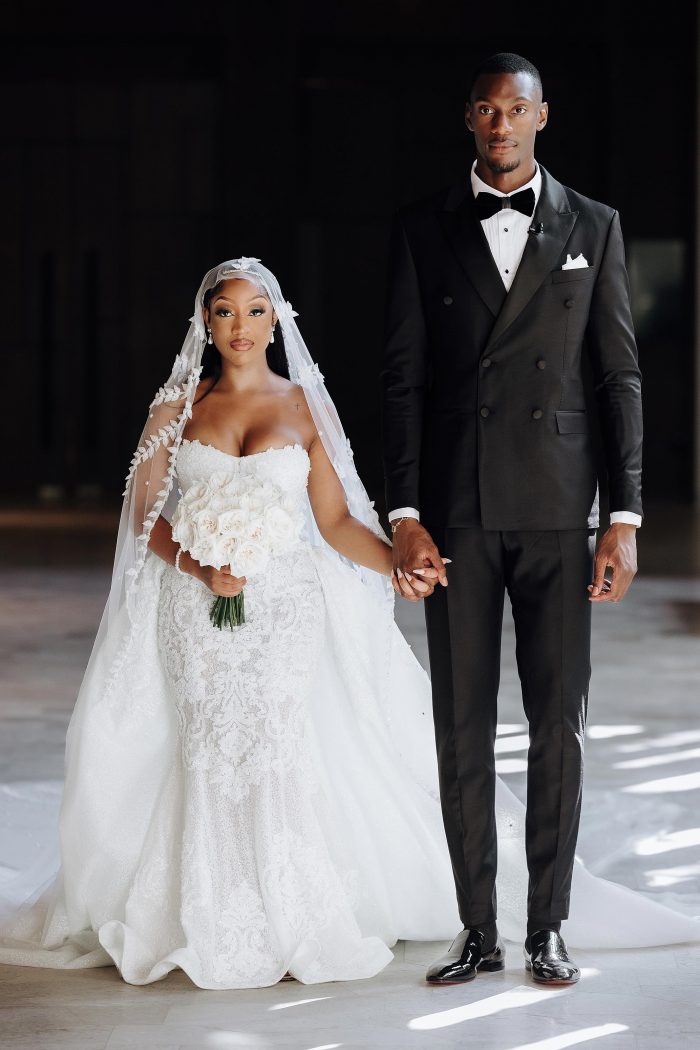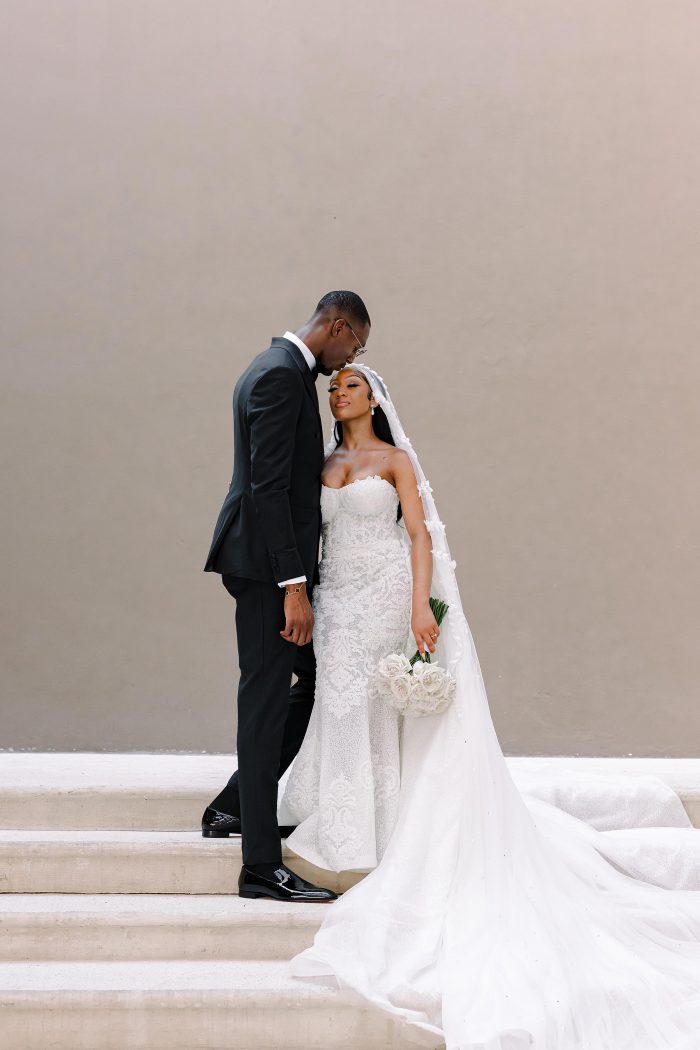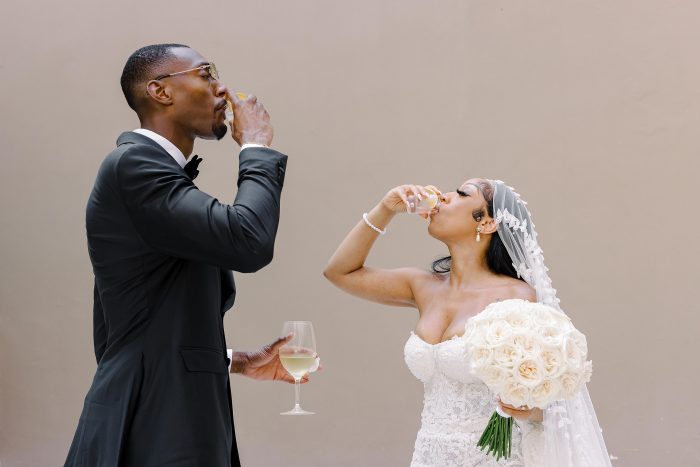 Hiring a Wedding Content Creator For Their Atelier Playa Mujeres Wedding Was an Added Bonus
In addition to hiring our dream photographers and videographers, Richmond and I decided to hire a wedding content creator as well. Our content creator, Dula Media, was able to capture behind-the-scenes and candid moments throughout our entire wedding weekend. The major perk to having a content creator was the quick turnaround time on raw, uncut, professional-quality footage. Dula Media took over my social media platforms and did all of the posting on my behalf during the wedding weekend and did collaboration posts after the wedding.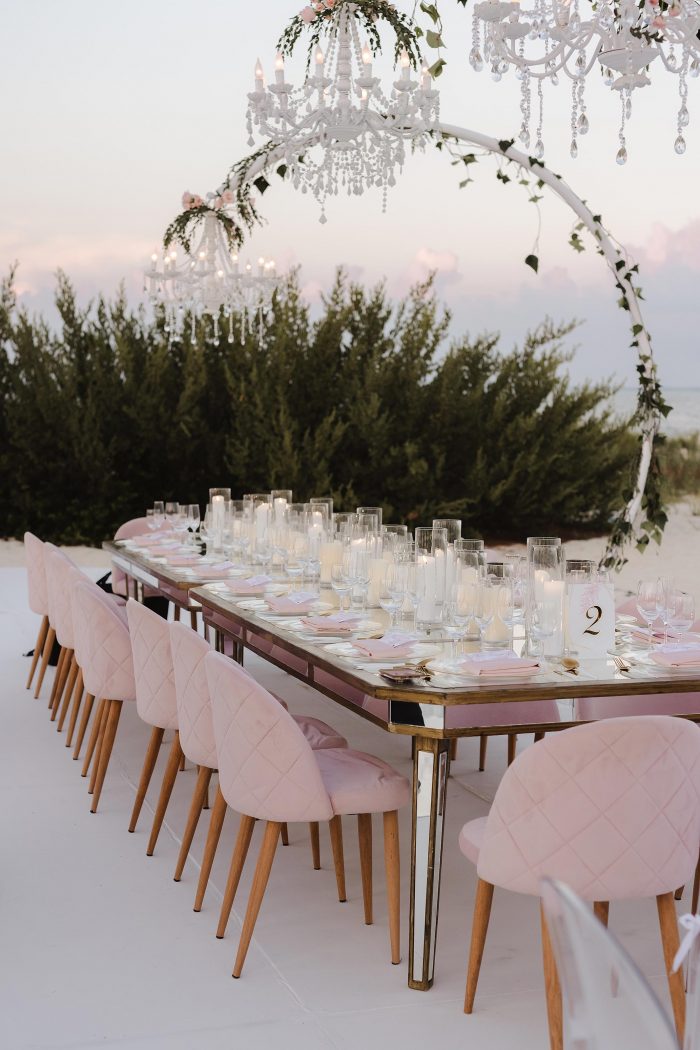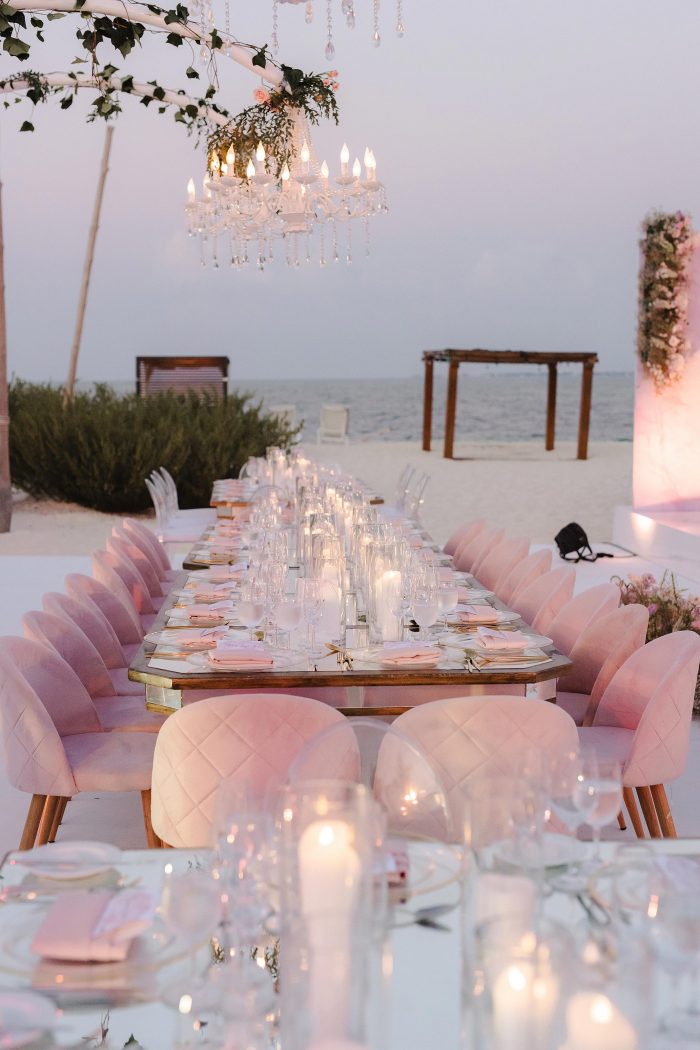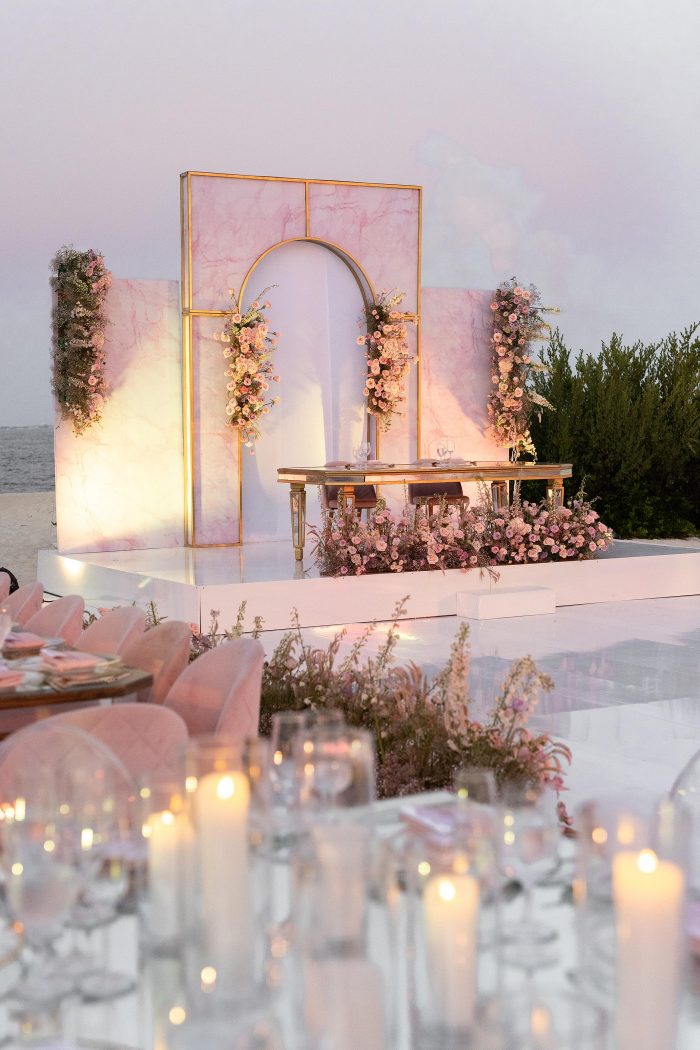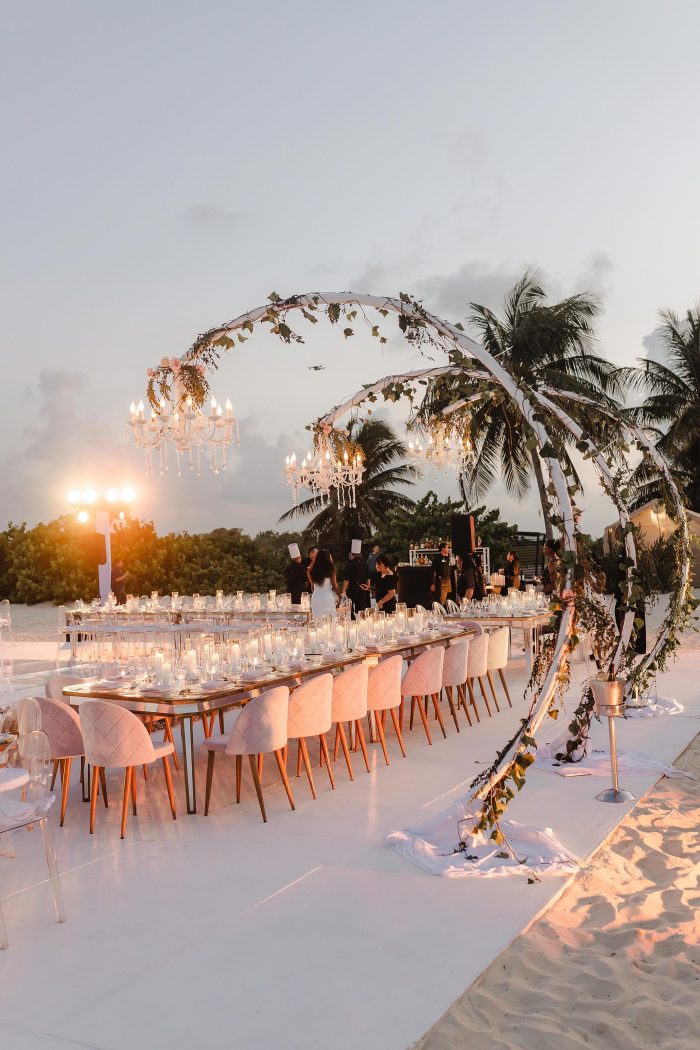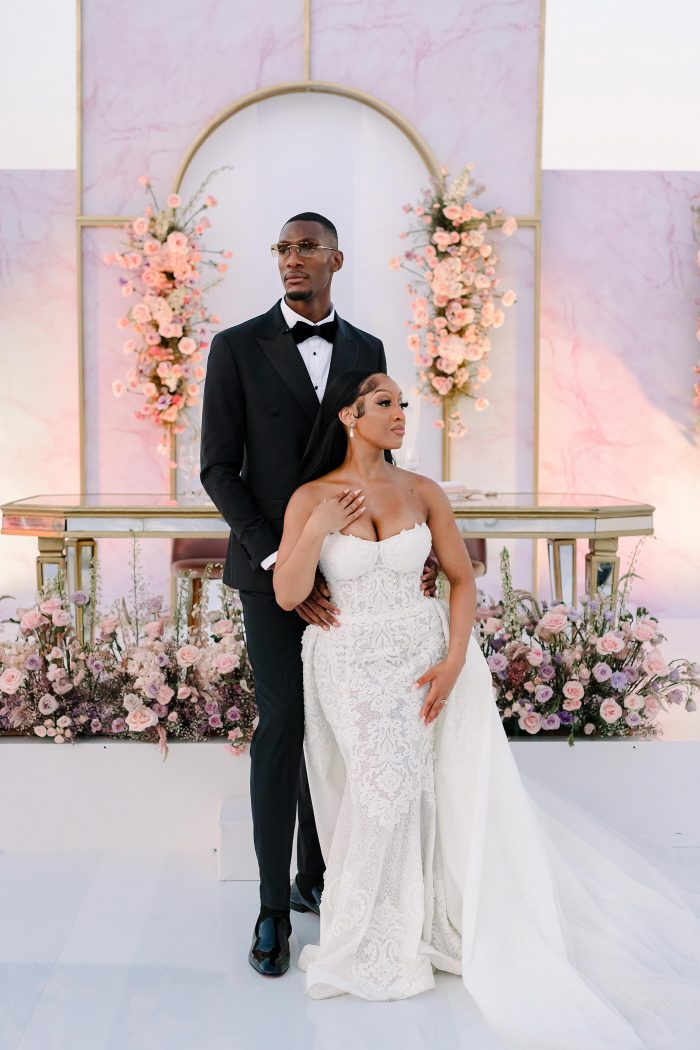 Focusing on Creating a Fun, Dance-Filled Reception
The aspect of our wedding that we are most proud of is the environment we created for the enjoyment of our reception. We wanted to maximize time on the dance floor, so we decided to avoid traditional activities like cutting a cake, bouquet, garter tosses, posed photos, etc. We both love a good party, which we bonded over upon meeting in college. So we wanted our reception to mirror that. Our favorite DJ from our college town knew exactly what to do to fulfill our vision.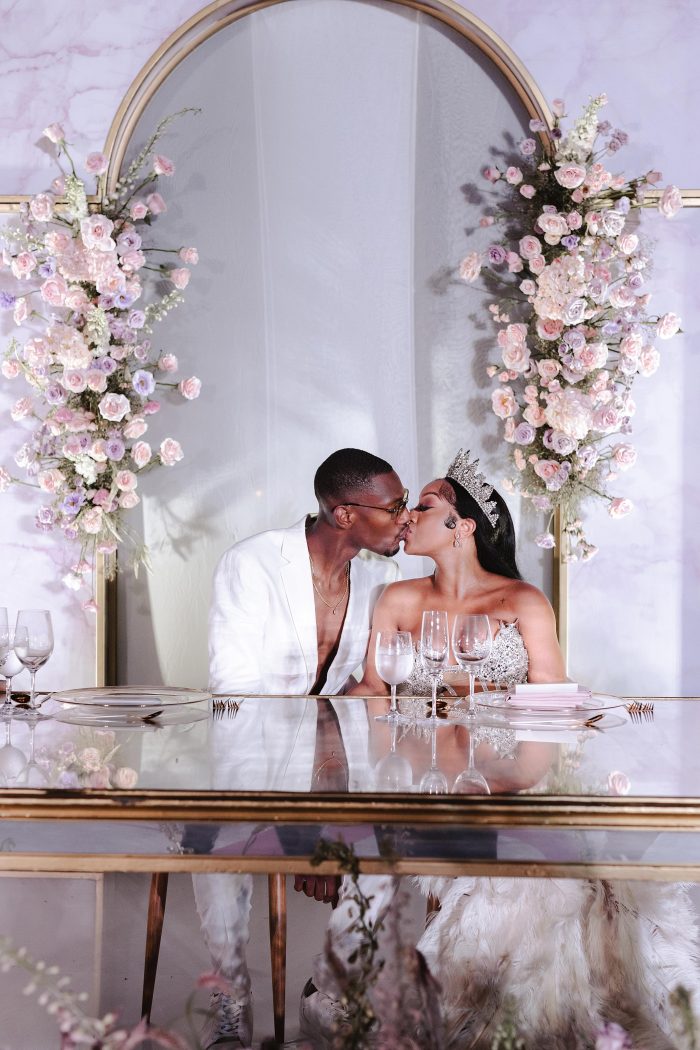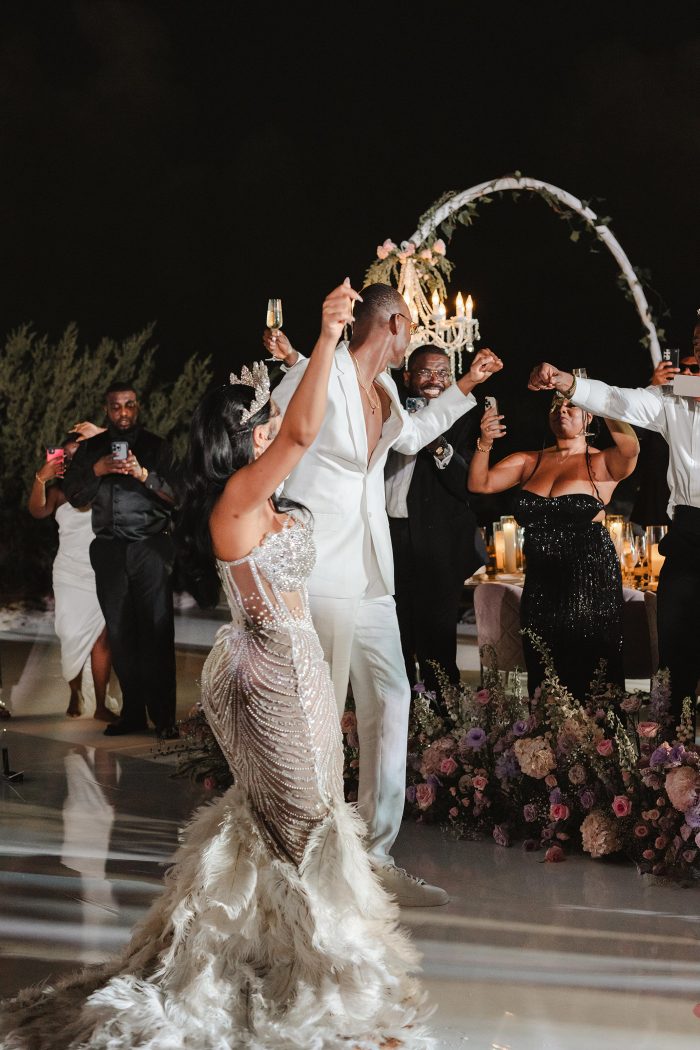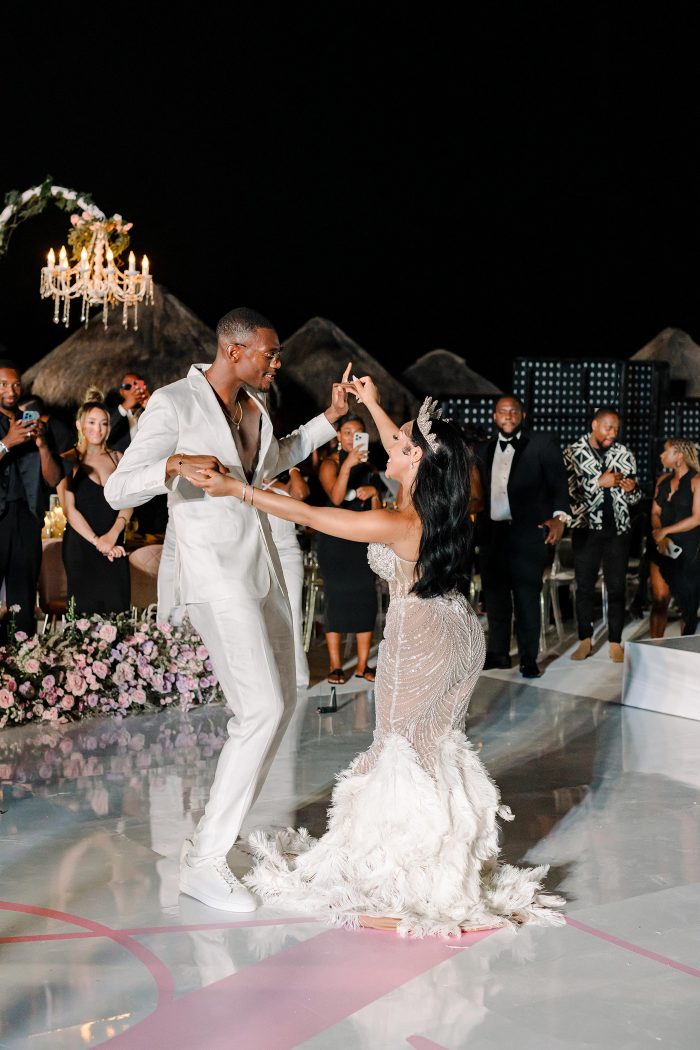 Recommended Reading: 80 First Dance Songs You Haven't Thought of Yet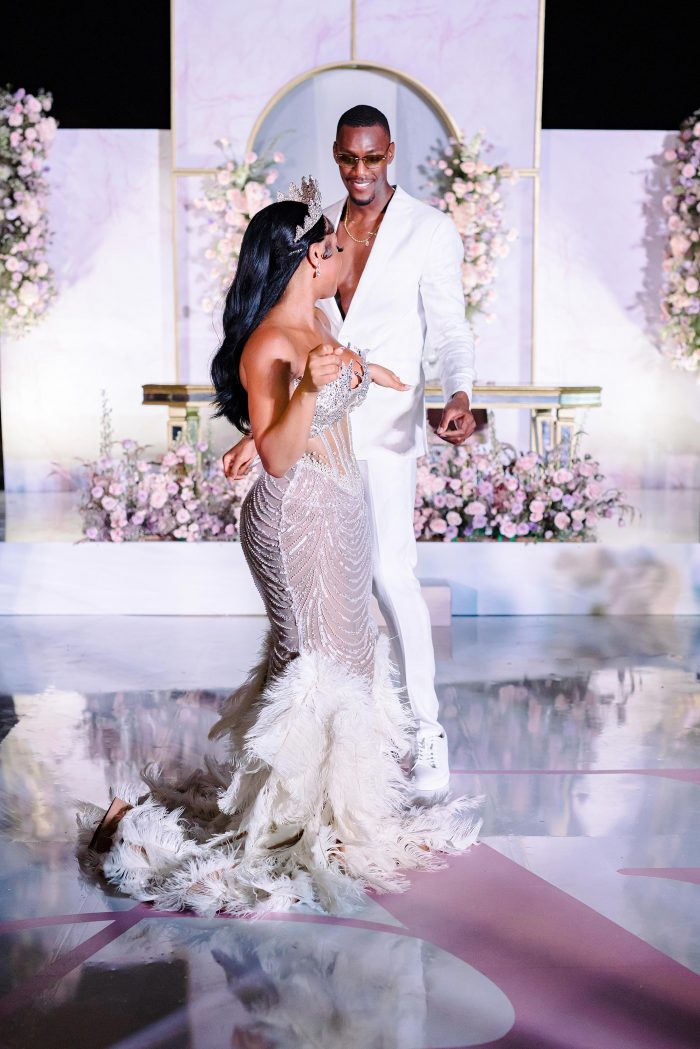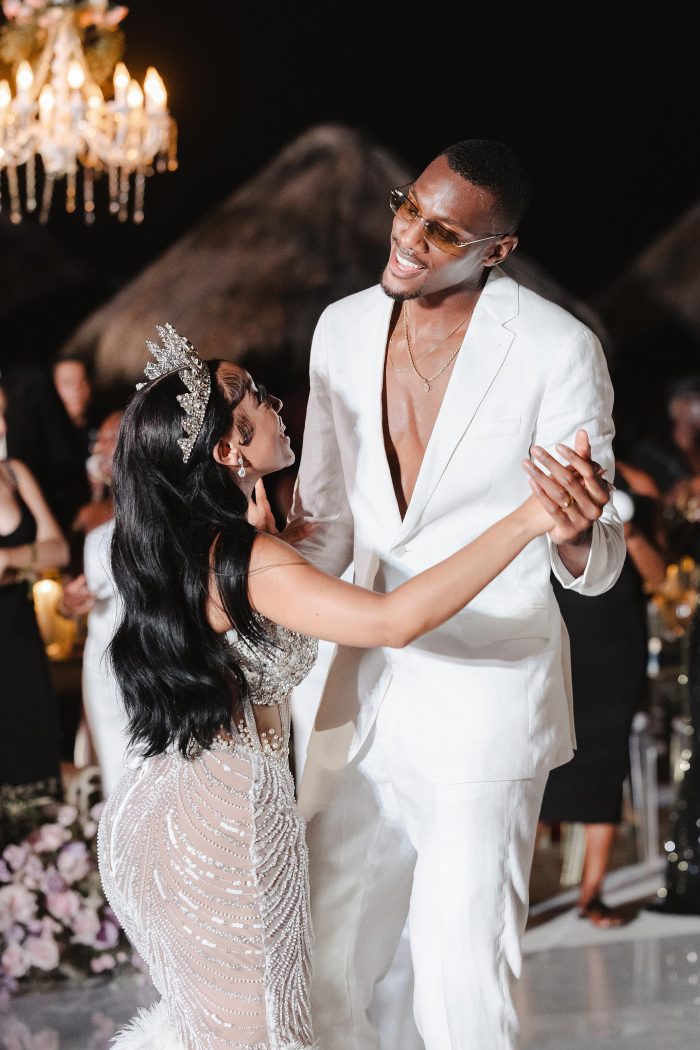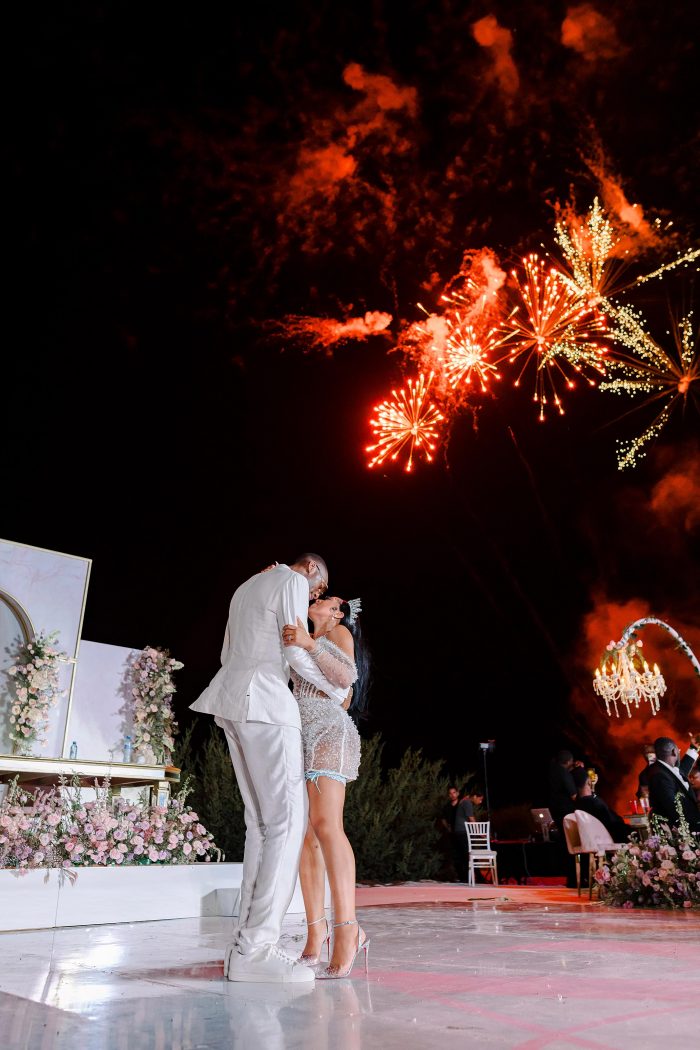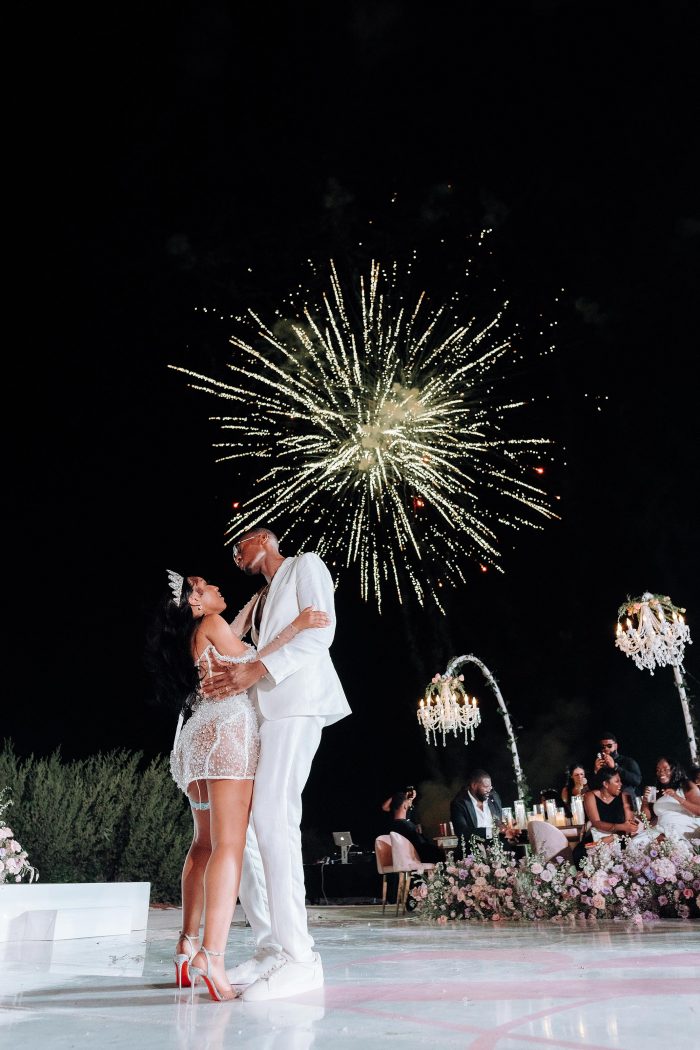 Congratulations to Richmond and Aja on their modern pastel Atelier Playa Mujeres wedding. And a big thank you to Junebug member Lite Weddings for capturing all the sweet moments and stunning elements. Want to see more of their work? Check out their profile in our directory of the world's best wedding photographers.
A glance at this picturesque wedding in Mexico might inspire you to pack your bags and say your vows in this enchanting place. Explore our list of the dreamiest Mexico wedding venues to see more stunning locations like this one. And after, don't forget to dive into our destination wedding guide, filled with all the information you need to turn your dream destination celebration into a reality.