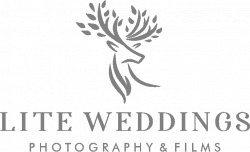 Best Wedding Photographers in Riviera Maya
Lite Weddings
8 REVIEWS
About
MEMBER SINCE 2022
We know how important is to have the memories of your special day, we've taken the time to create an entire experience for you, so you can forget everything and live that day like never before!
We love to discover beyond what anyone can see in a couple. We feel the vibes, the love, and we connect at the same rhythm as you.
Being a couple makes us understand you perfectly in many ways, we know that sometimes the couples have no experience posing or got stage fright. Don't worry, we will guide you throughout the process!
Why couples love Lite Weddings
Paulina F.
Bakhalar Gardens, Bacalar
Reviewed on May 24, 2023
We chose Madie and Alan to take photos and video of our wedding after discover then on Instagram. We are SO happy that we did. They are such lovely people and they took time to get to know us before the event and worked with our wedding planner to ma...&nbsp &nbsp Read More
Morgan C.
Playa Mujeres
Reviewed on Apr 18, 2023
So happy with our wedding photos from Lite Weddings!! they are exactly what we wanted and more! they made us feel so comfortable when taking photos. They got some really creative and cool shots and listened to all the different shots that we wanted. ...&nbsp &nbsp Read More
Sandra L.
Atelier
Reviewed on Mar 23, 2023
Lite Weddings' team is not only extremely professional and hard working but they are the seamless to work with, they made sure we had fun throughout the process and took gorgeous pictures while doing so. We have worked with plenty of other photogra...&nbsp &nbsp Read More
Stefanie W.
Cancun, Mexico
Reviewed on Mar 12, 2023
i can't believe how lucky i got! Madie and Alan are the BEST. I was a pile of nerves on my wedding day, i didn't like my hair, my makeup was literally melting off my face (LOL) but they made me feel beautiful and confident, and gave us all the time w...&nbsp &nbsp Read More
Rolita K.
Grand Hyatt Playa Del Carmen
Reviewed on Mar 12, 2023
We couldn't be happier with our decision of having lite weddings shoot our special day. They captured every moment and detail, big or small. The photographers were so kind, easy to work with and really made sure to get the best shots. The quality o...&nbsp &nbsp Read More
&nbsp + See More Reviews
Request Information
Thank you for your submission. We will be in touch soon!
X

Email Sent.