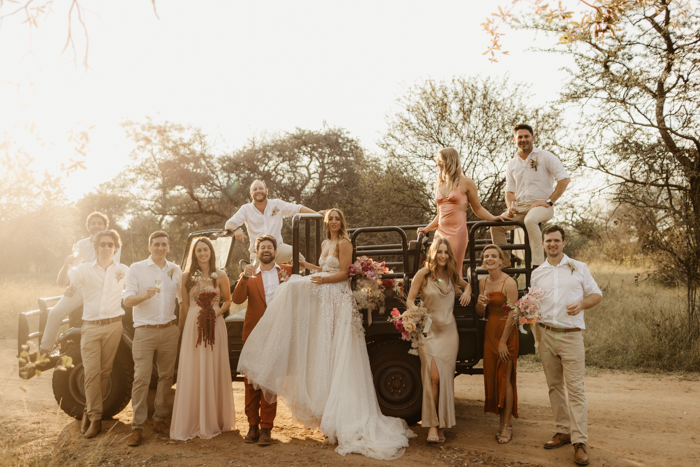 Drawn to the wild's allure, Kirsty and Baz decided to make their big day a nature-filled adventure. With their background running a safari lodge in Botswana, it was only fitting for them to exchange vows in the heart of the wilderness. A destination wedding felt like the perfect choice since they were certain that their getaway would be shared with their nearest and dearest. And with the help of their team of vendors, their "Disco in the Bush" vision was executed beautifully. These lovebirds went all out, creating a Lunikhy Game Farm wedding that was truly extraordinary and filled with the spirit of adventure.
Amidst the wild beauty of the safari landscape, the couple declared their everlasting love. After the ceremony, it was time for a fab and dreamy tented reception. Beneath those sparkling fairy lights, guests were greeted with tables decked out with delicate blooms and earthy touches. They added a touch of glitz and glam to the bush atmosphere with rich textures and a pink color palette. And let's not forget the pink floral clouds and shimmering mirror balls above—they were the absolute show-stoppers, adding an extra dose of pizzazz to the whole scene.
The couple organized a fantastic five-day celebration, and what's more impressive, they kept it all within their budget. If you're seeking inspiration for an enchanting safari wedding, this is it. Keep scrolling to soak in all the breathtaking details, from the beginning to the end, perfectly captured by Nina Buys Photography.
The Couple:
Kirsty and Baz
The Wedding:
Lunikhy Game Farm, South Africa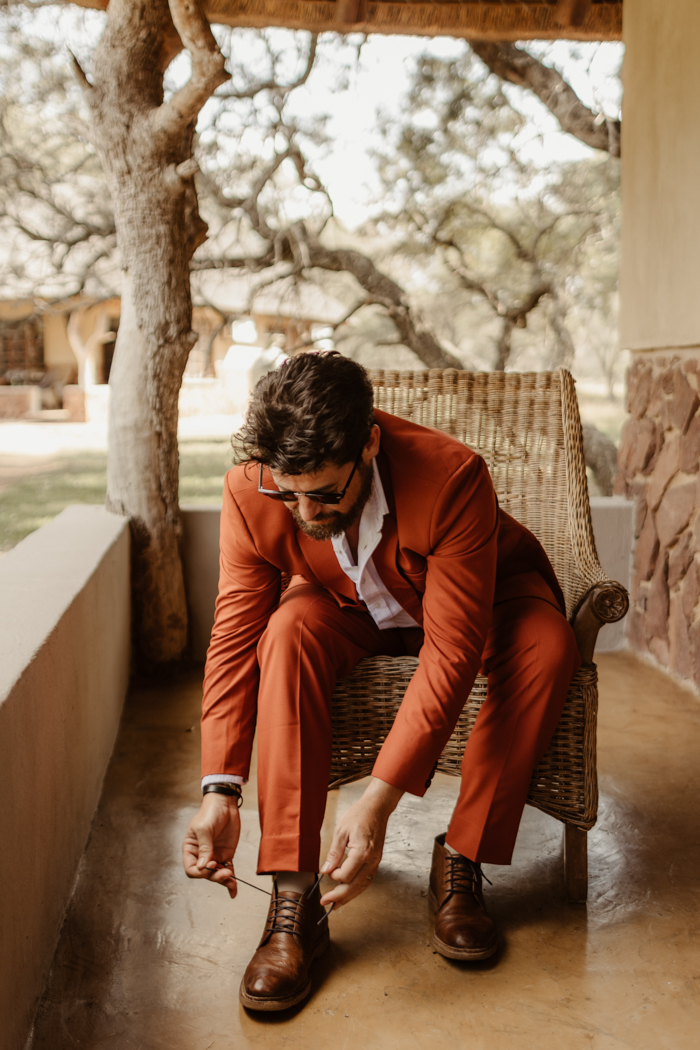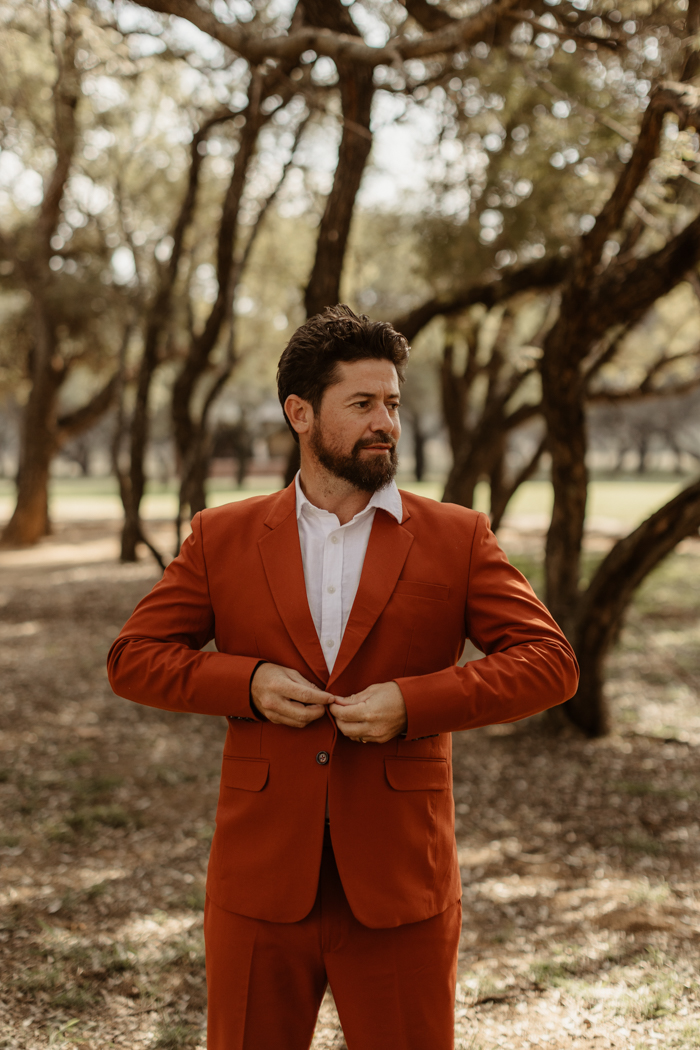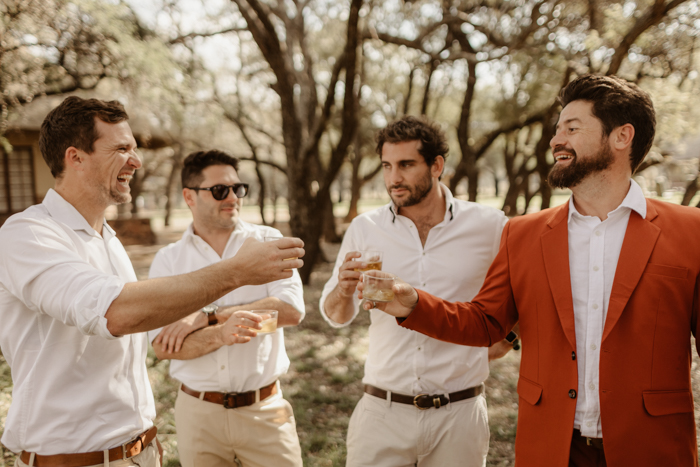 An Epic Getaway: The Story of Their Five-Day Lunikhy Game Farm Wedding
Lunikhy Game Farm was 1/3 of the price of a venue in Cape Town, and our guests came for five days. Because it was a destination wedding, we wanted it to work out that once the guests arrived, they didn't have to go anywhere for five days. So we made sure there were plenty of fun activities to do and enough downtime to share and catch up with our nearest and dearest. Everyone stayed there, and we had a blast. At sunset, we were given a game-driving vehicle to drive around and look at giraffes, buffalo, zebras, etc. Every night, we had a bonfire, hired a clay pigeon shooting company for a day, had a lamb on a spit, played cricket, and had a blast with our friends and family.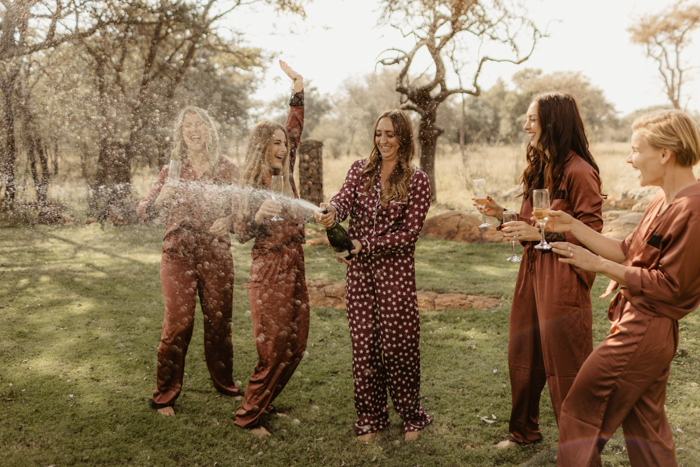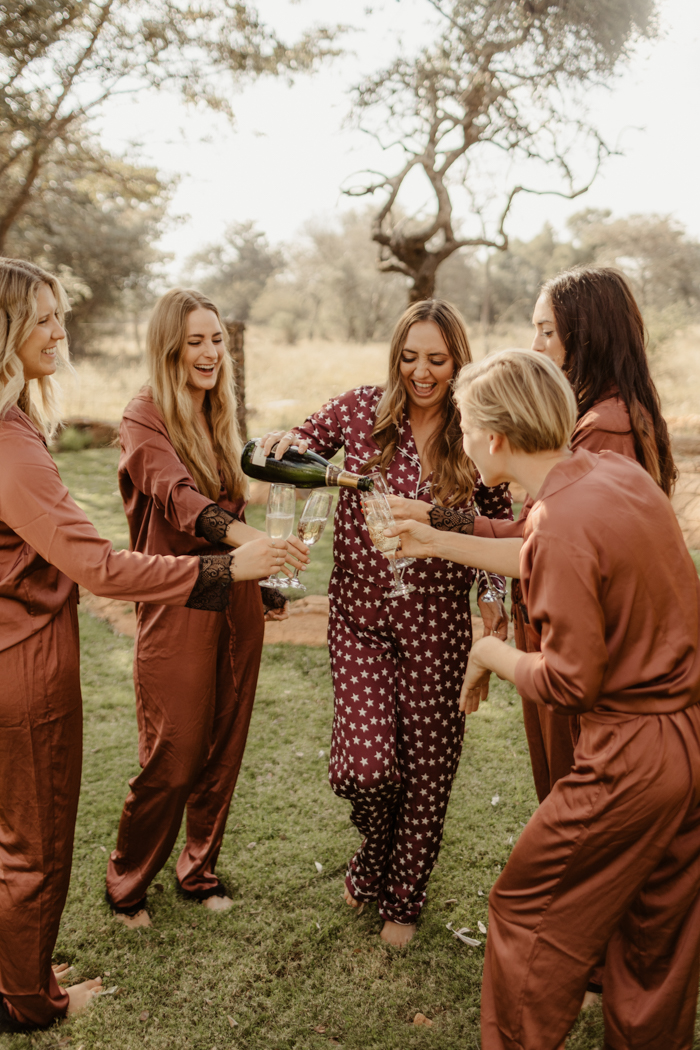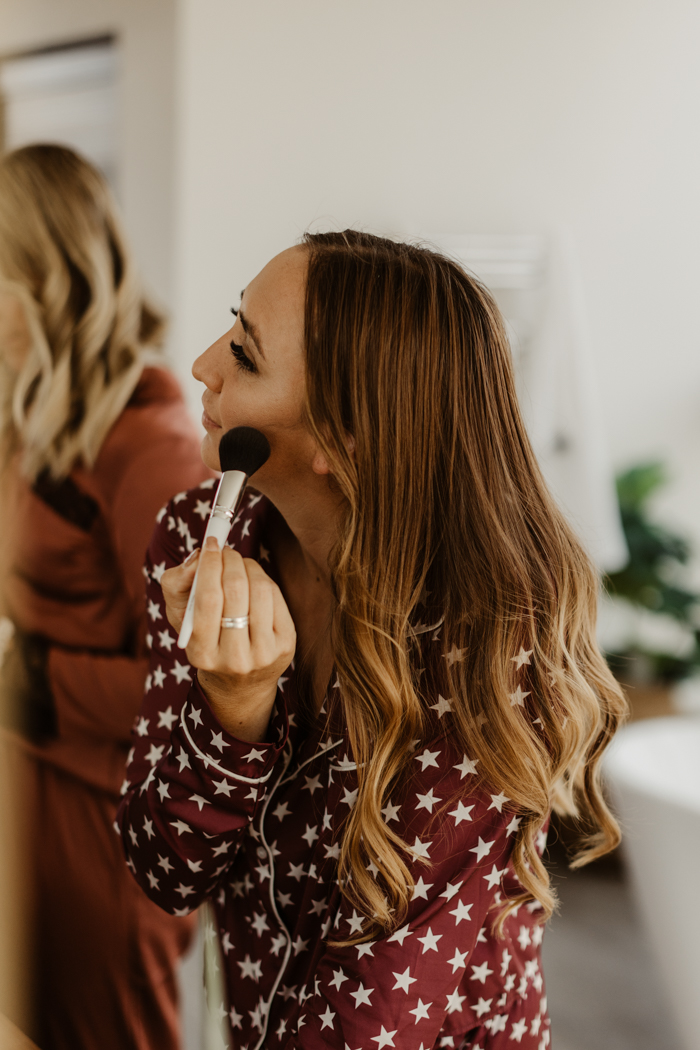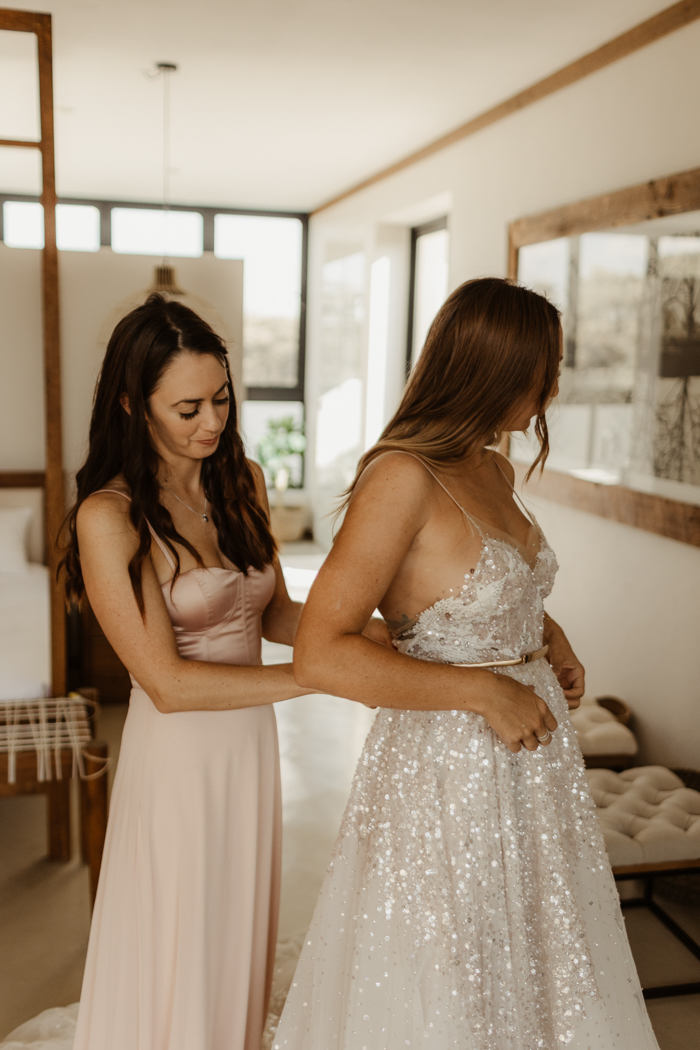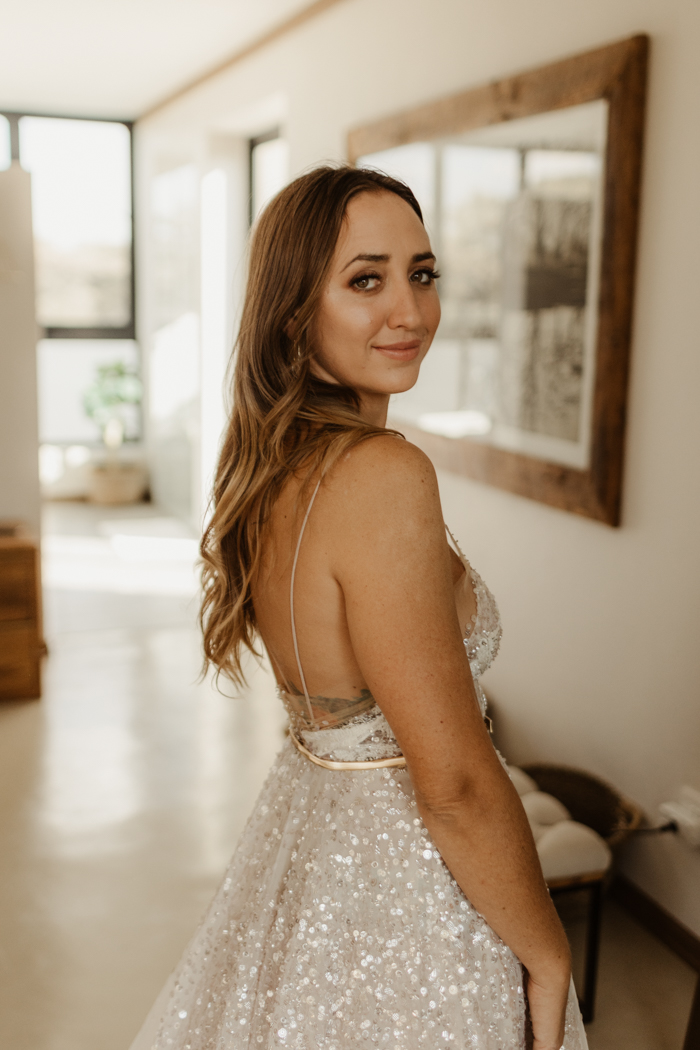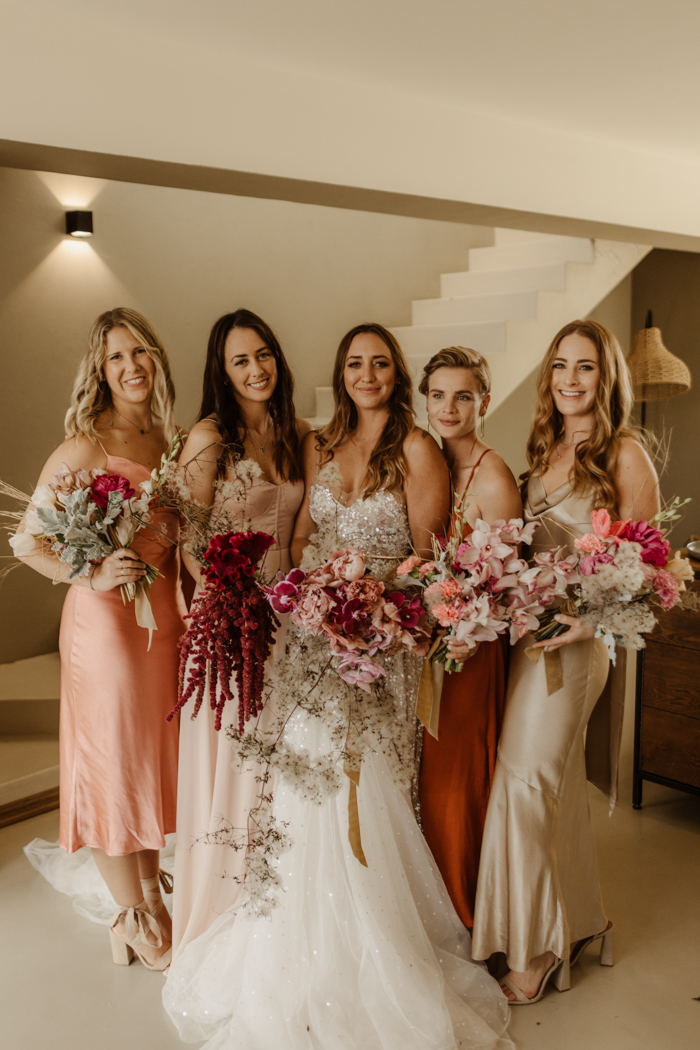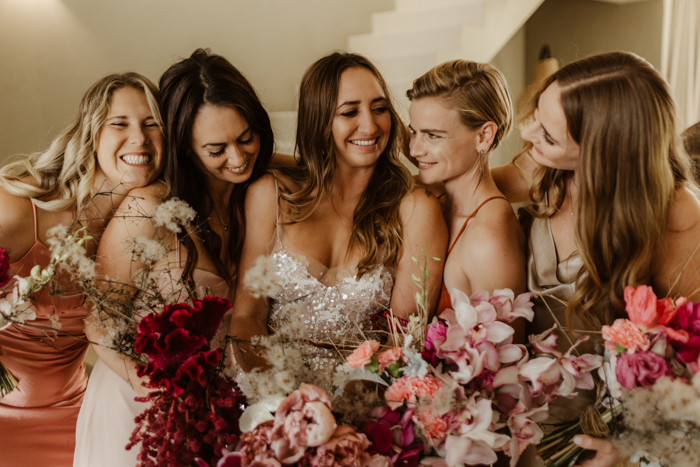 Making the Most of Their Destination Wedding Budget
We originally started looking at venues in Cape Town. Then, once we found Lunikhy Game Farm for a fraction of the price, we tried to keep our overall budget close to our original Cape Town venue budget. This venue included so much, and it was so beautiful. They also had their own caterer (garden to table) and in-house decor company; everything was there in one place, and they recommended other vendors, too. We also knew we had the kind of friends and family that would travel for us, so we also considered that. Our budget was R300,000, which is about $16,000. I'd advise couples to look at a destination wedding in a cheaper country like South Africa or Bali, where your money goes far, and you get to have more than one day with your bests!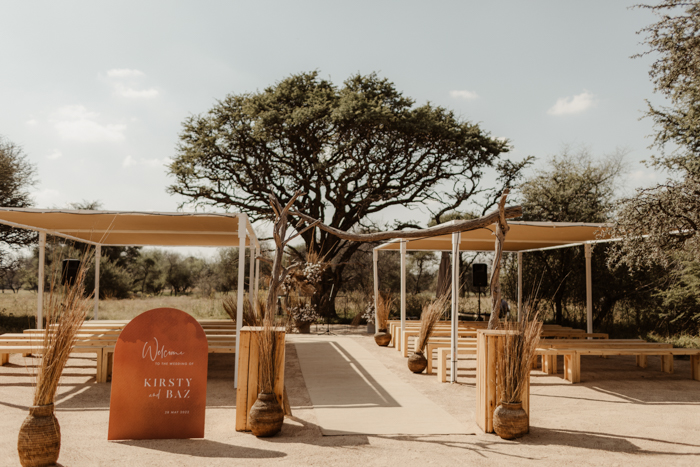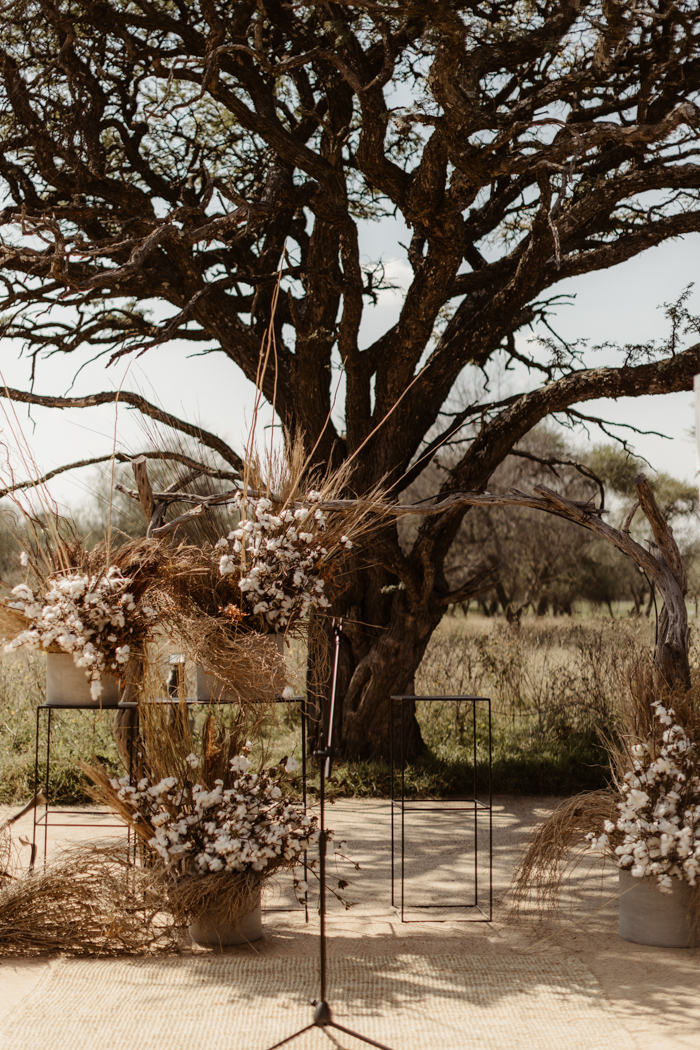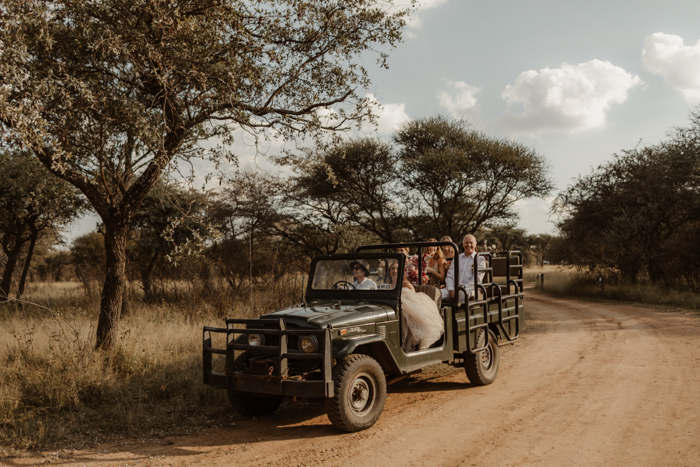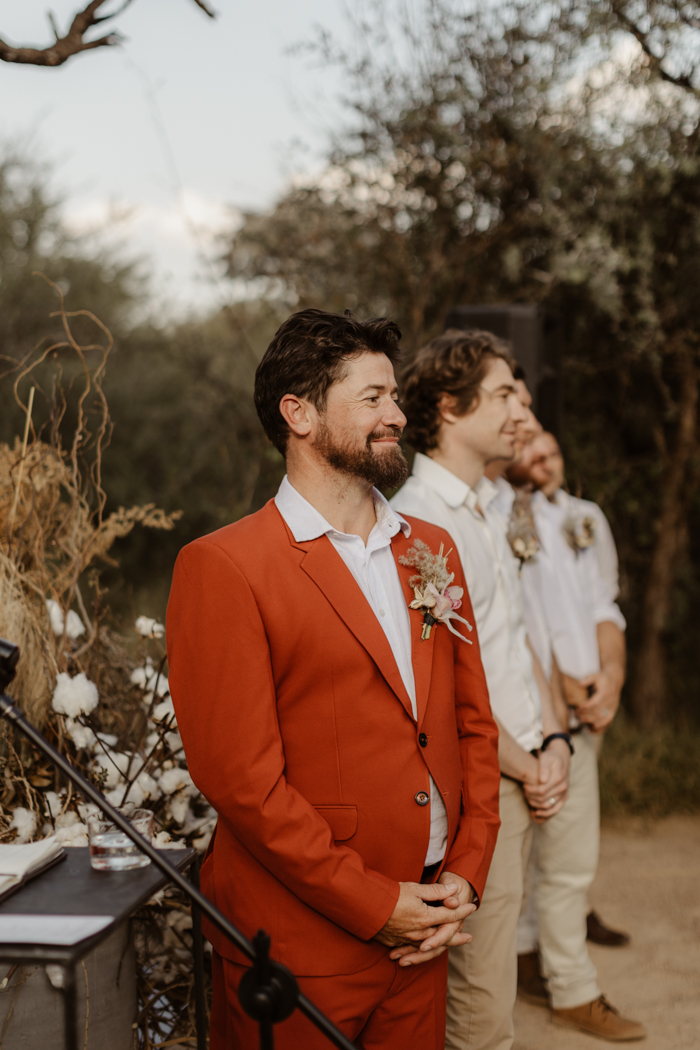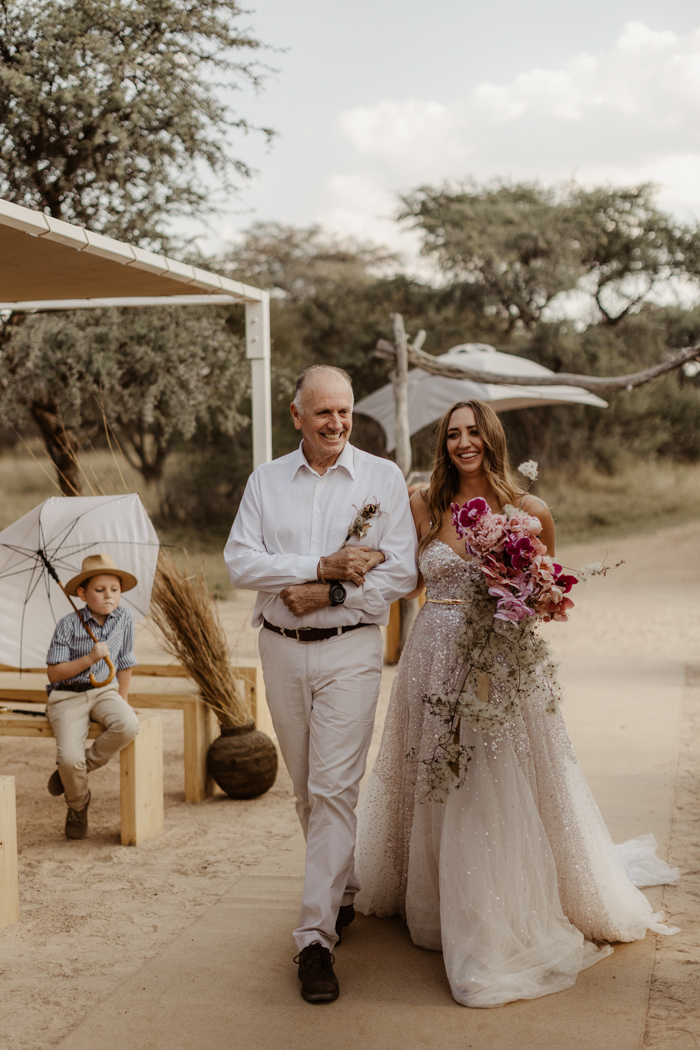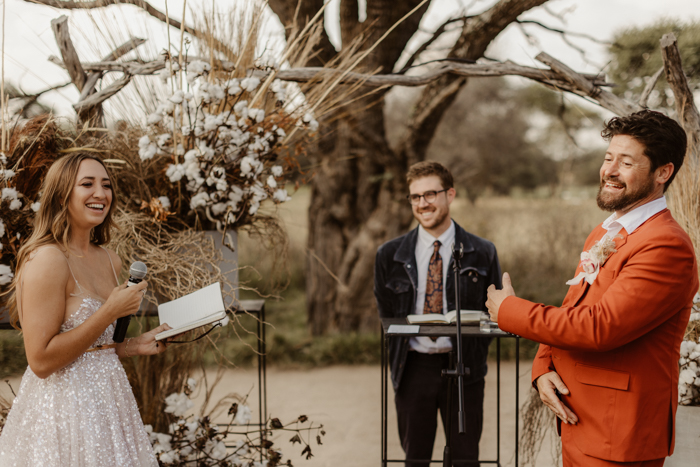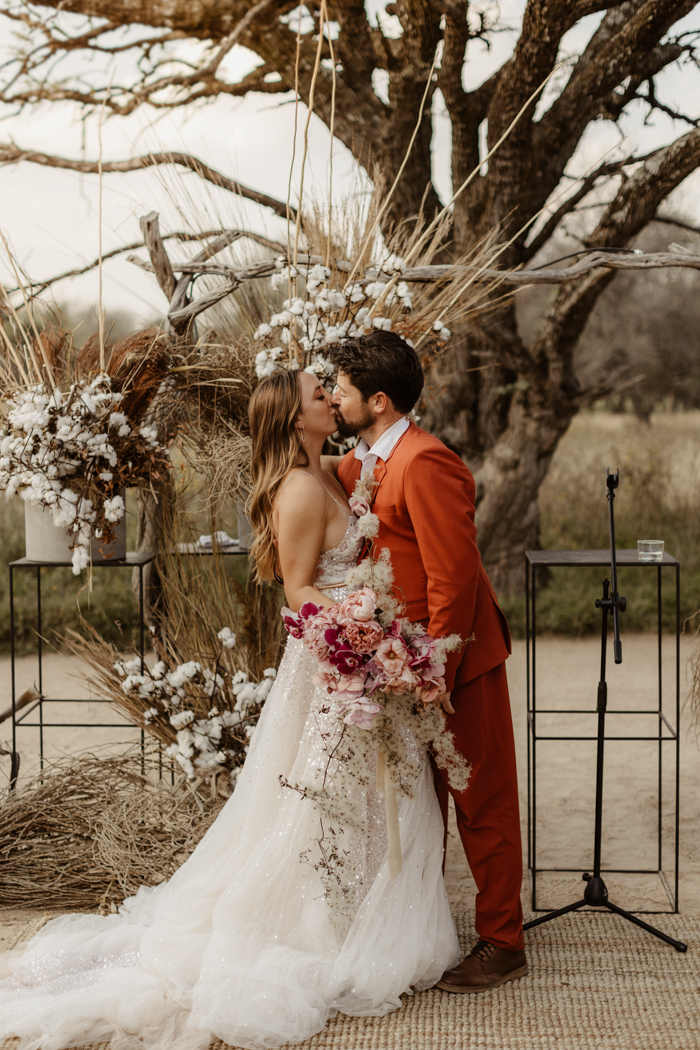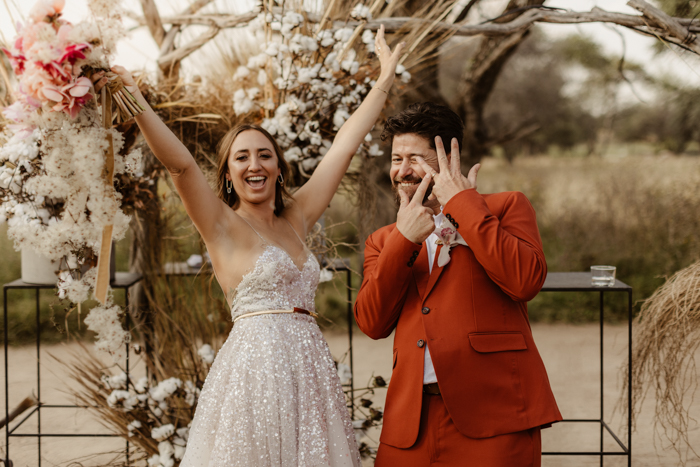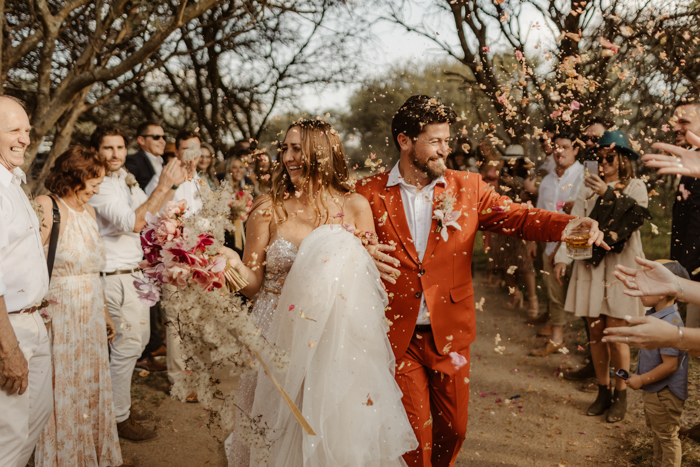 Setting Spending Priorities and Making Wise Spending Choices
We did our own hair and makeup. I prefer a natural look, so I saved money on that and added more to florals and booze. I knew I wanted wavy, loose hair and neutral makeup. Also, I bought my dress on a sample sale and sold it after the wedding, bringing some costs down. A tailor-made my husband's suit from Etsy, who was based in Turkey. We just had him measured professionally. Work out what your priorities are. Don't go cheap on the photographer, and do your research. That's the part of the wedding that you get to keep forever. It's how you get to share your day forever.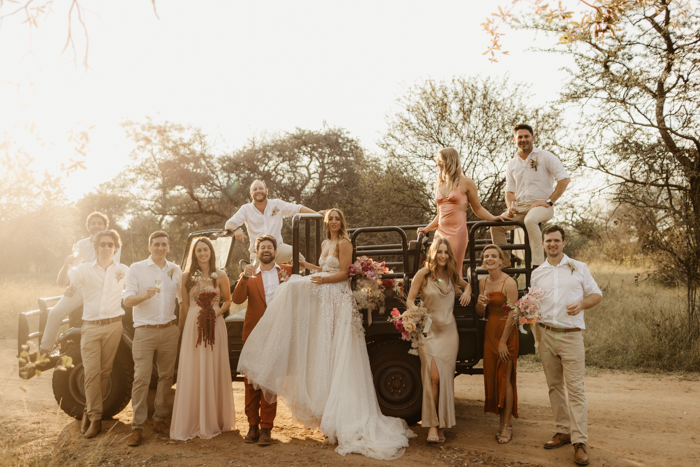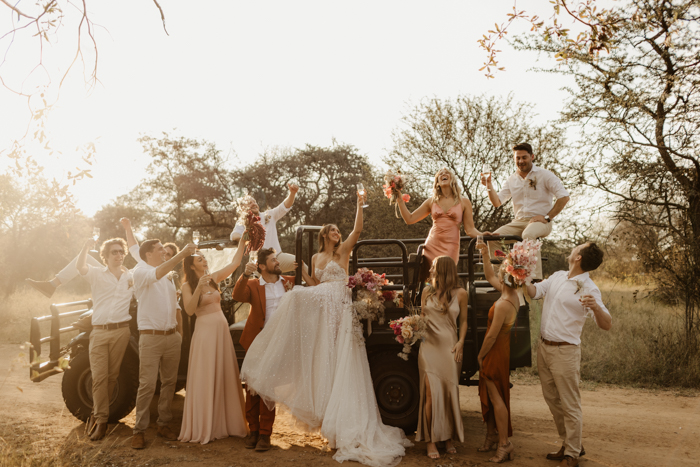 Crafting the Perfect Wedding Playlist to Set the Fun Tone
Our music playlist was on point. I'm an old-school 70's and 80's vibe girl. So when we were announced as husband and wife and came dancing into the Beach Boys' "I Get Around." All our friends were clapping and dancing straight to our champagne fountain—we felt like rock stars. Also, the fact that our wedding and playlist were so much fun that everyone started dancing before dinner and before we officially opened the dance floor says it all. We are music-loving, dancing folk, so we took the time to plan the playlist. The DJ asked for 30 "must-play" songs, and we gave 60.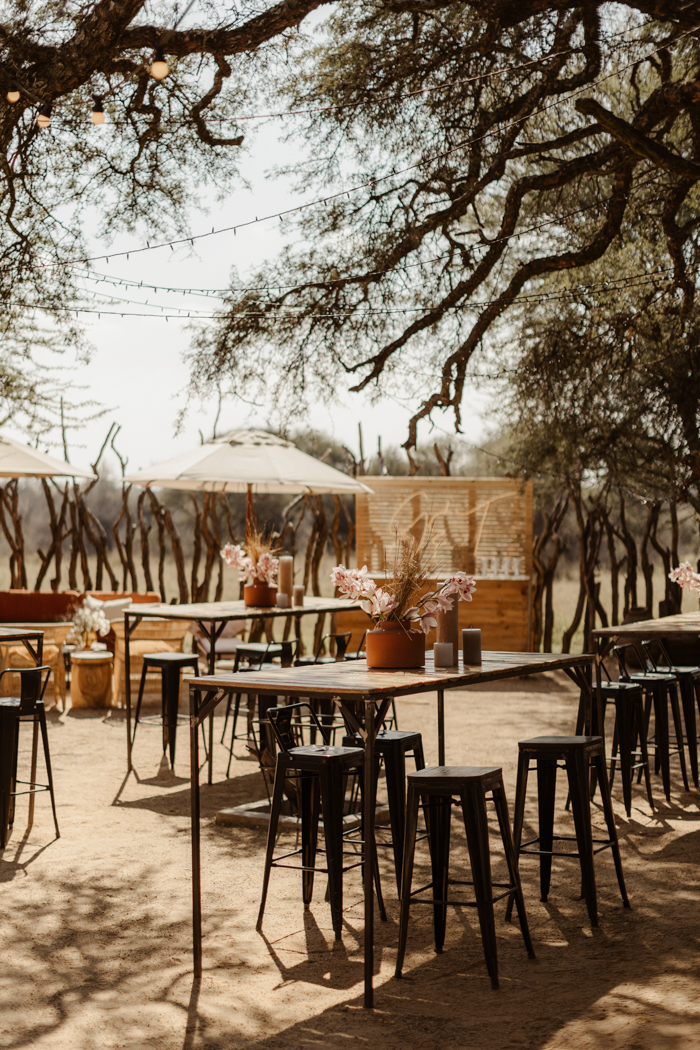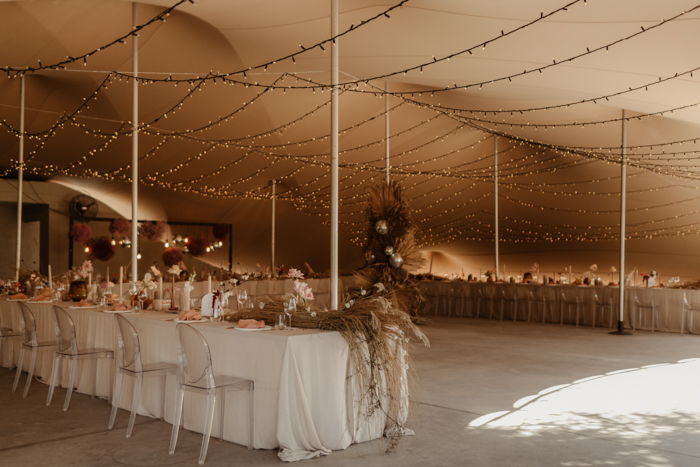 Adding a Fun and Personalized Touch to Their Seating Chart
Hubs and I are "nicknamers," and because we only had 65 guests, we used everyone's nicknames for the seating chart. It was so funny and sweet seeing everyone laugh and find their seats, and it was also a conversation starter among the guests—Mole, Stars, Mango, Foreskin being some of them.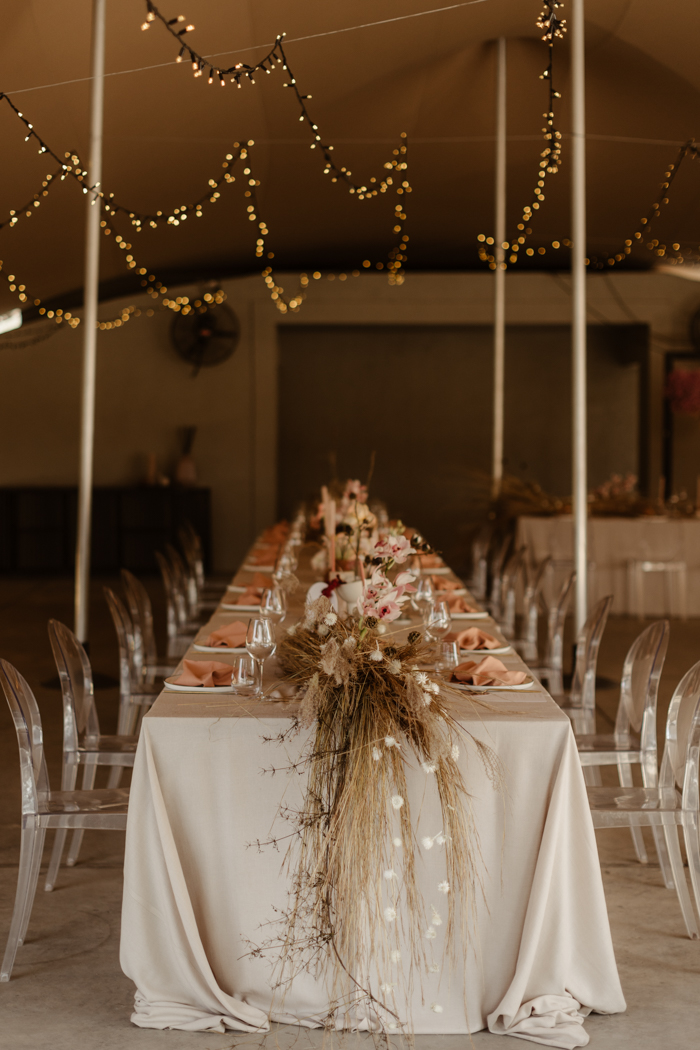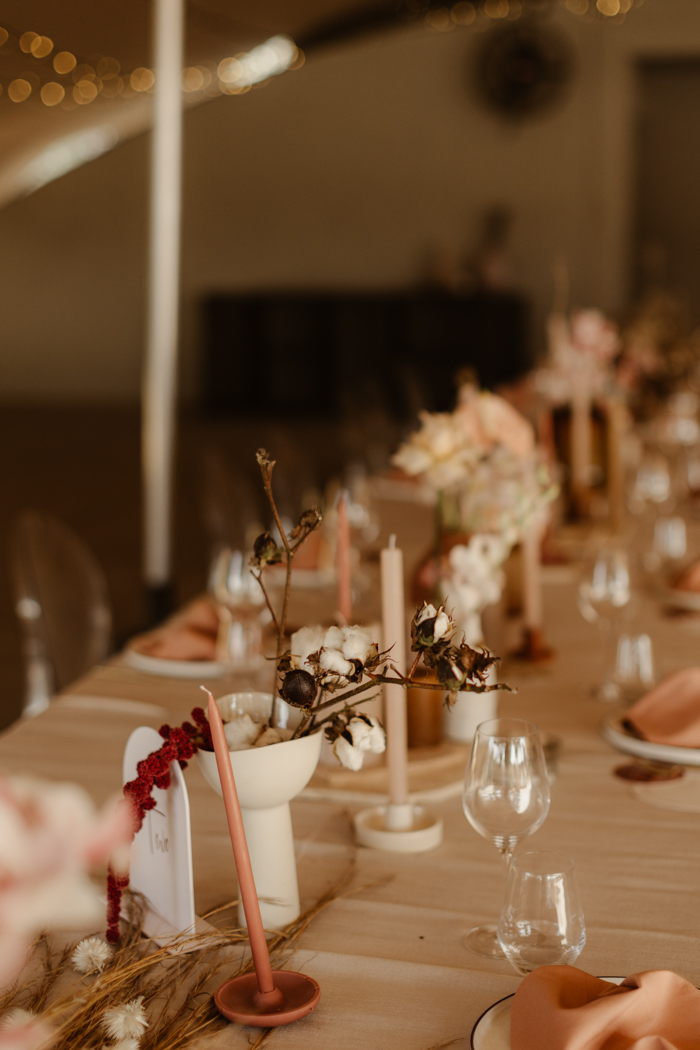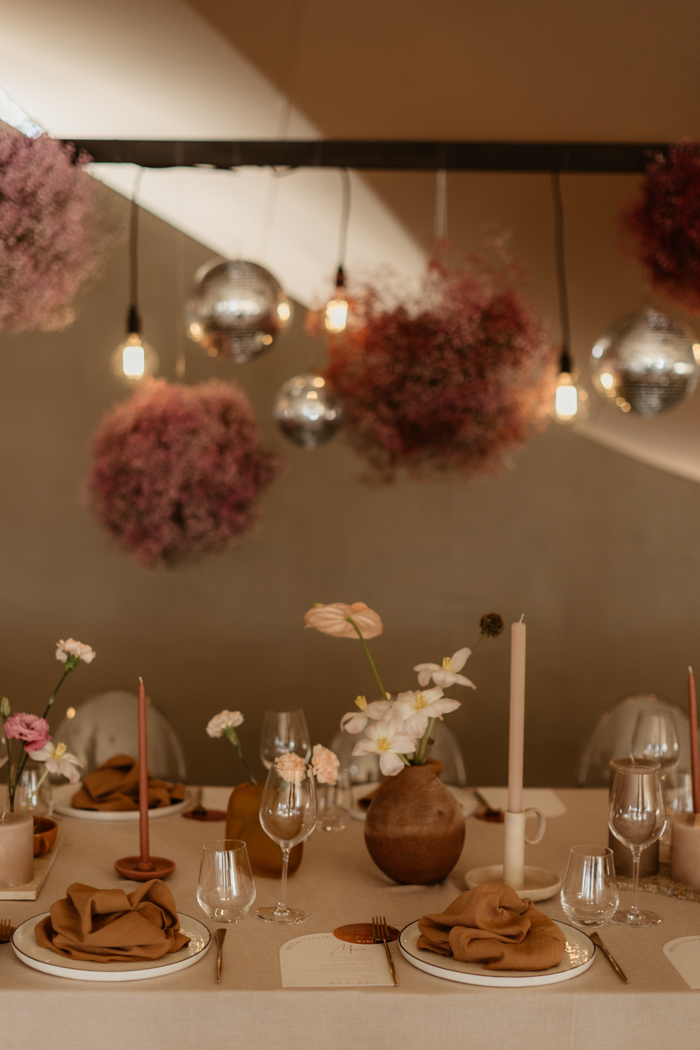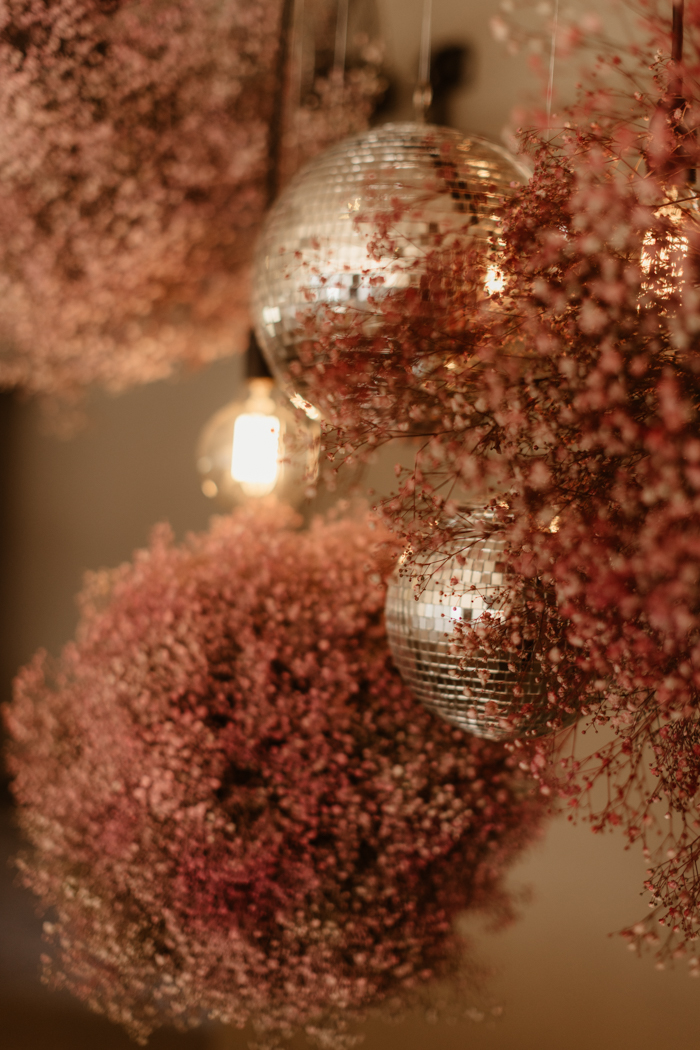 How Trusting the Pros Simplified the Wedding Planning Experience
If your venue allows for extra hours, do it. We (including my parents and my mom, who doesn't drink) danced until 3 a.m. For the rest of the planning, we let my vendors, the professionals, take the wheel. We briefed them on the vibe and budget and let them do their job. They delivered. Give the professionals creative freedom and give yourself less work. Also, we didn't have a planner, but our venue gave us the option of a planner on the day, which is a 100% must-do.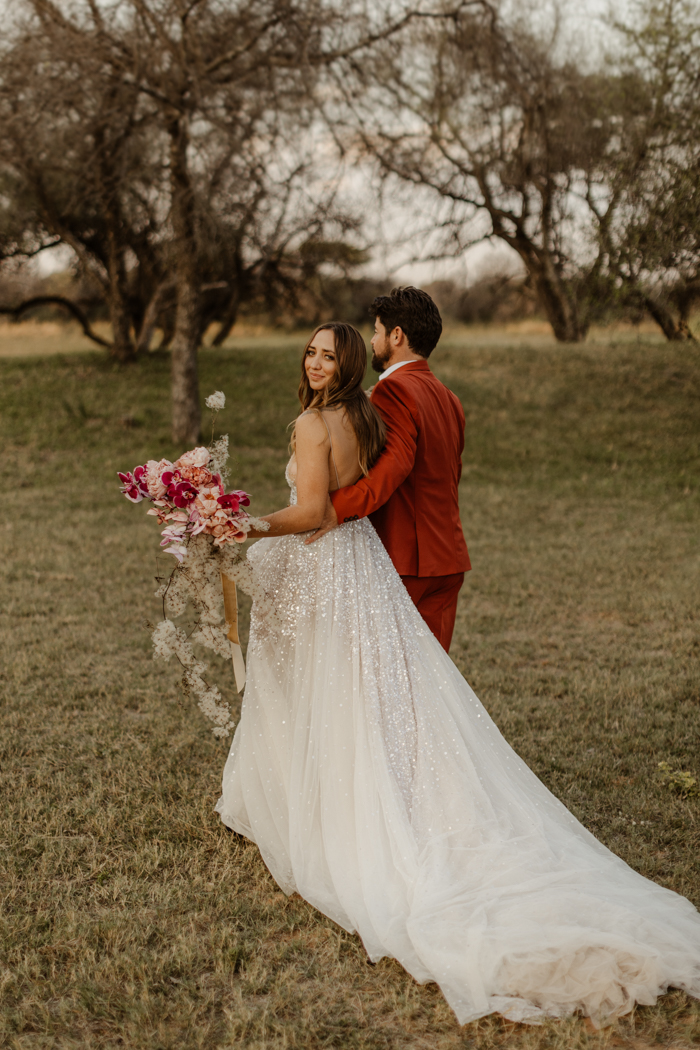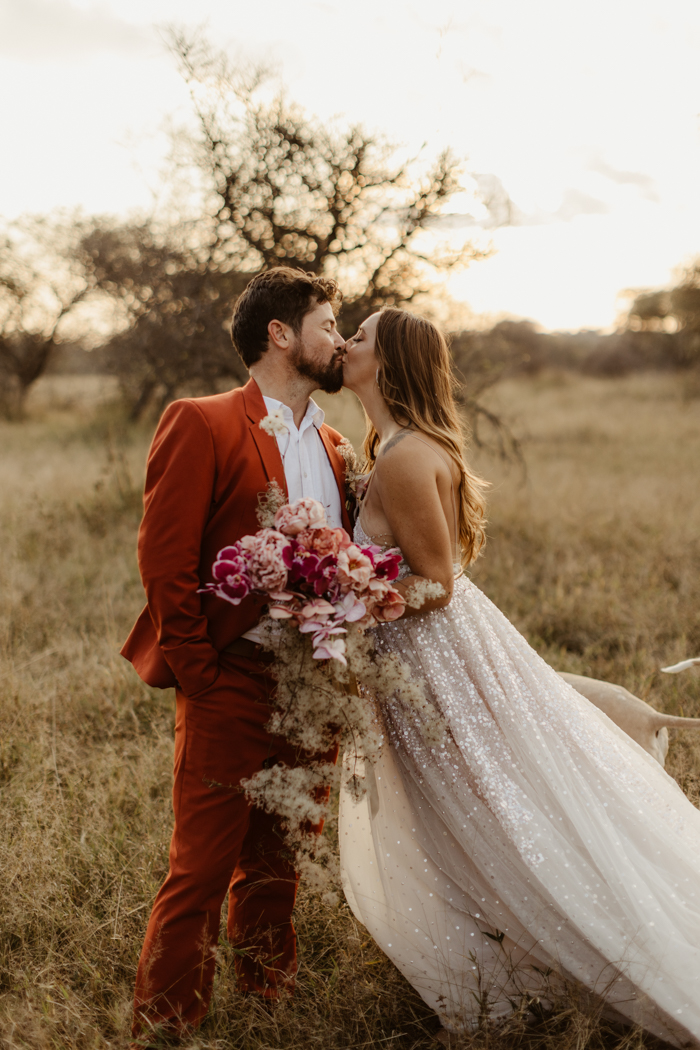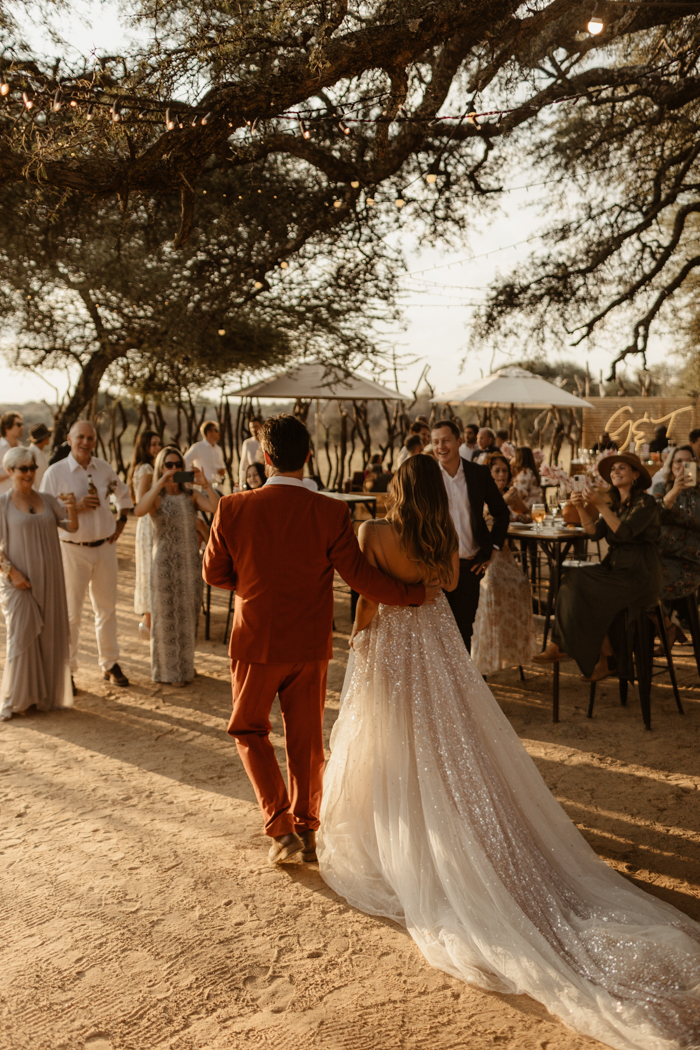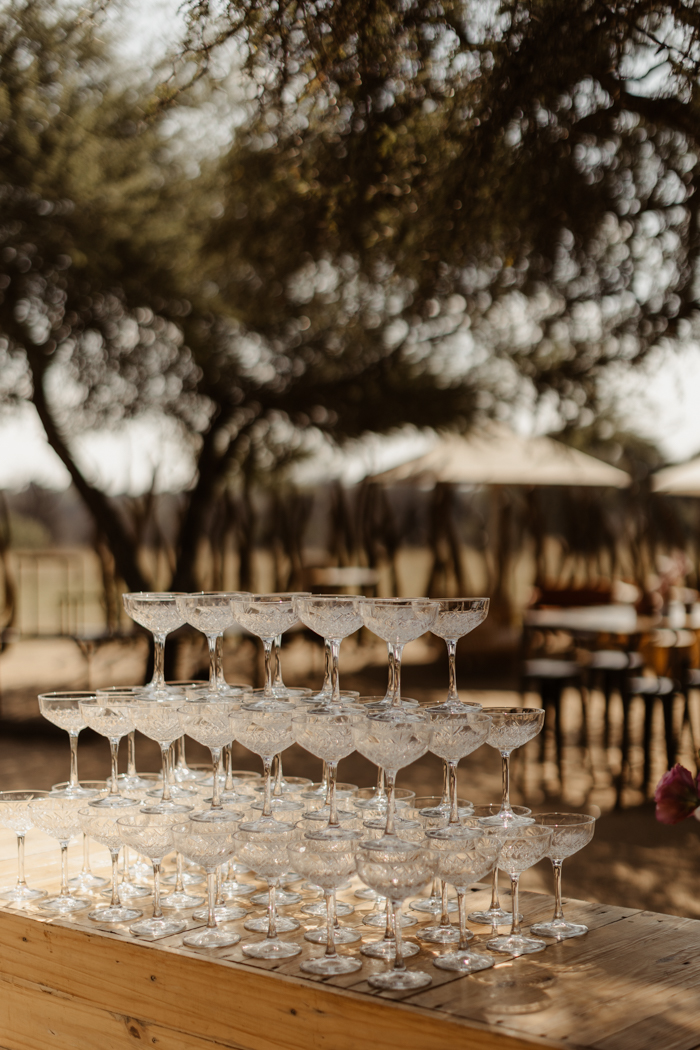 Choosing Champagne over Traditional Wedding Cake
We did family-style dining, which was great. The venue advised us because people get so excited and drink that, they sometimes don't want to eat a lot and then feel bad about it. Also, we didn't do a wedding cake, we did a champagne tower. I've been to so many weddings and other than the photo, the wedding cake is wasted and expensive. Everyone drinks champagne, though.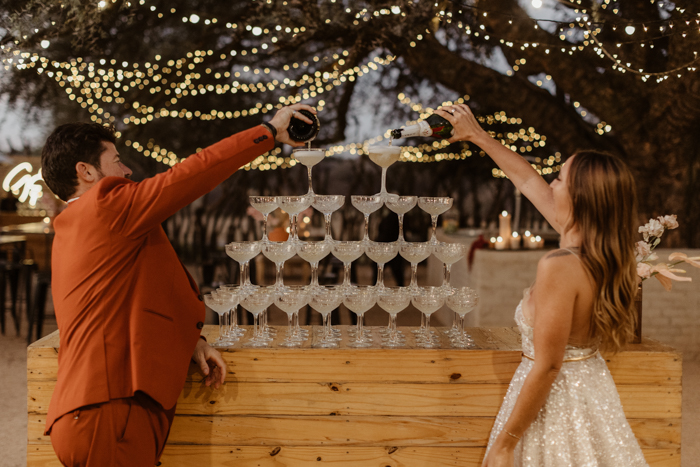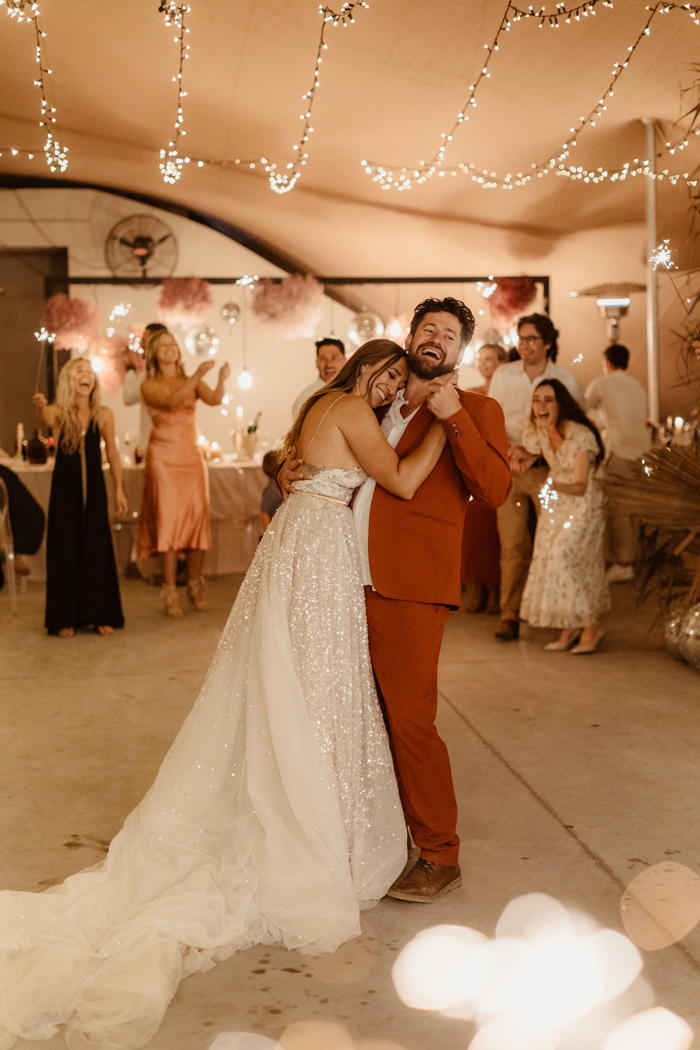 Congratulations to Kirsty and Baz on their Lunikhy Game Farm wedding that was a disco in the bush. And a big thanks to Nina Buys Photography for capturing all those priceless moments that this couple will treasure for a lifetime.
Selecting the perfect "I do" spot is one of the first tasks you'll cross off of your wedding checklist. To help start your wedding journey off right, we've handpicked a list of venues for you to explore. So feel free to think outside the box while searching for that ideal place to tie the knot with your partner. Once you've got that sorted, we've got destination planning and budget guides to make sure everything goes off without a hitch.