Jessica and Gracie's Fremont Foundry wedding is a beautiful display of their creativity and dedication. Their modern industrial venue, vibrant color palette, and abundance of blooms all speak to their unique style. The couple's impressive commitment to their perfect wedding aesthetic is also evident—they spent nearly two years thrift store shopping and creating DIY decor! It was a true labor of love, executed flawlessly with the help of their dream team of creative professionals.
Against the breathtaking panoramic views of the city, the couple exchanged their vows in a romantic rooftop terrace ceremony, surrounded by a lush floral arch that perfectly framed their special moment. The reception that followed–held at the atrium–was equally breathtaking thanks to long tables adorned with colorful vases filled with long-stemmed florals and elegant table settings under a canopy of fairy lights.
Captured by the talented Tori Osteraa, these gorgeous images showcase how the couple weaved personal and meaningful touches into every aspect of the celebration.. From the hand-painted place cards to the custom neon sign, you'll see how even the smallest element can make a big impact when infused with a couple's unique love story.
The Couple:
Jessica and Gracie
The Wedding:
Fremont Foundry, Washington, United States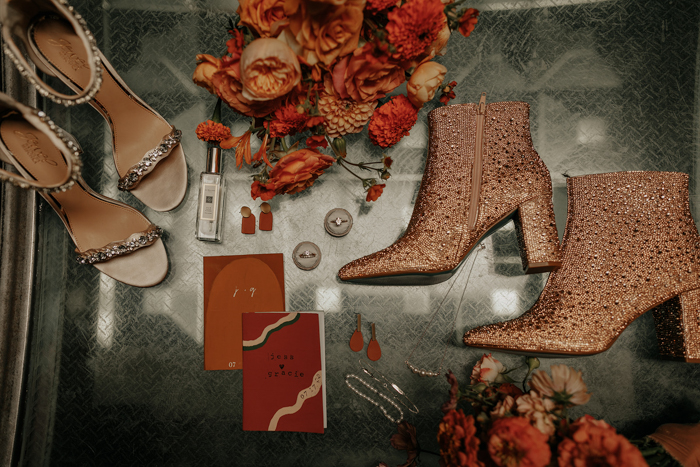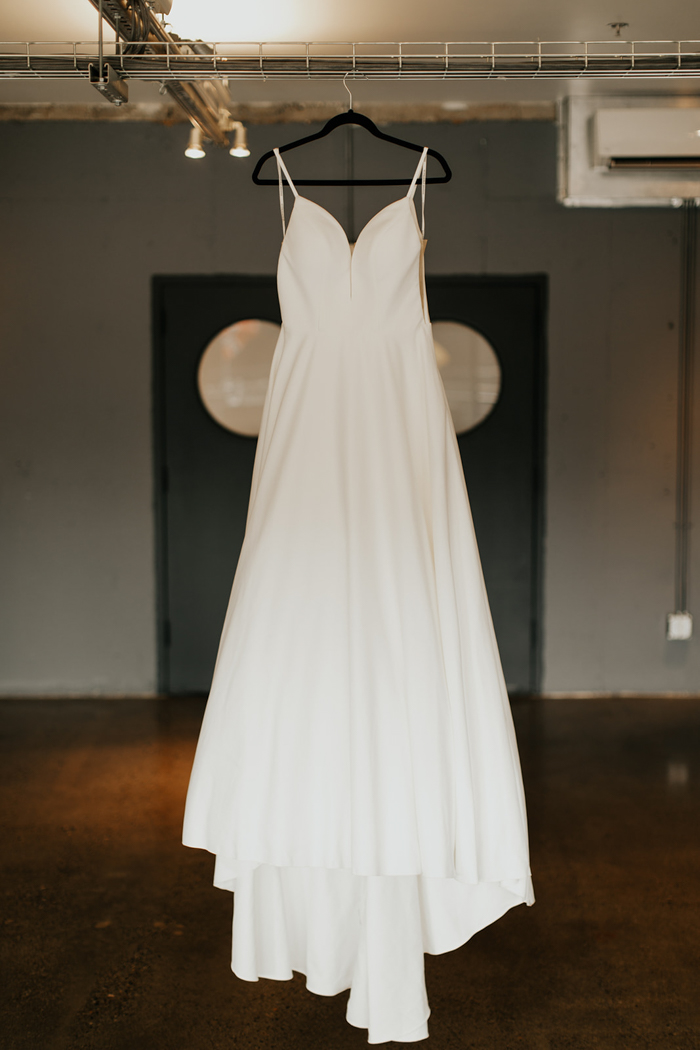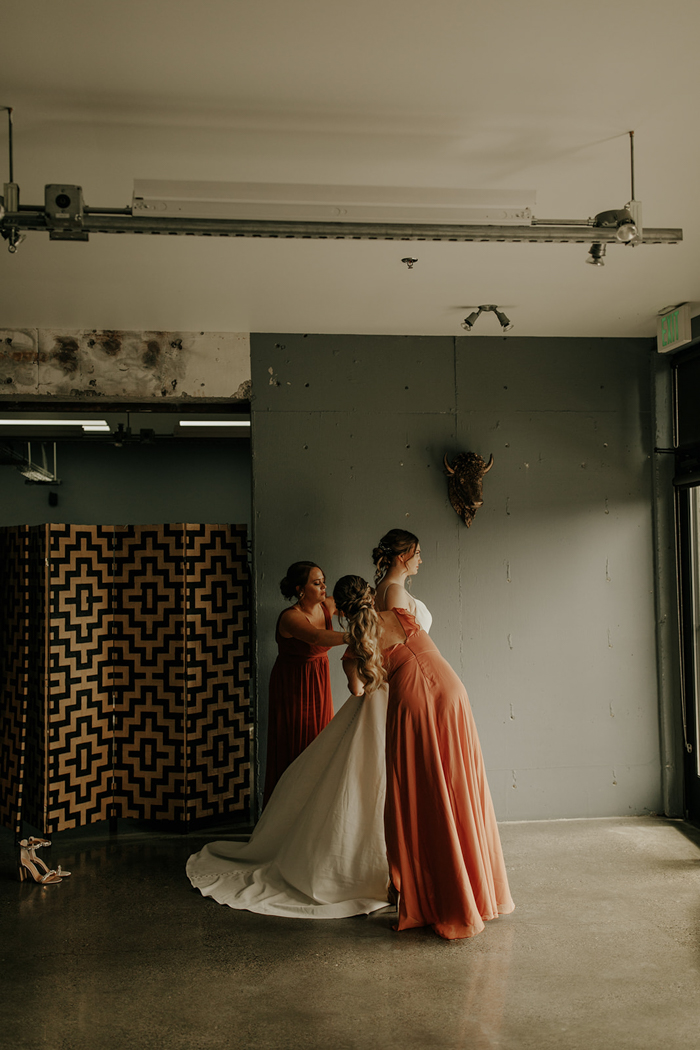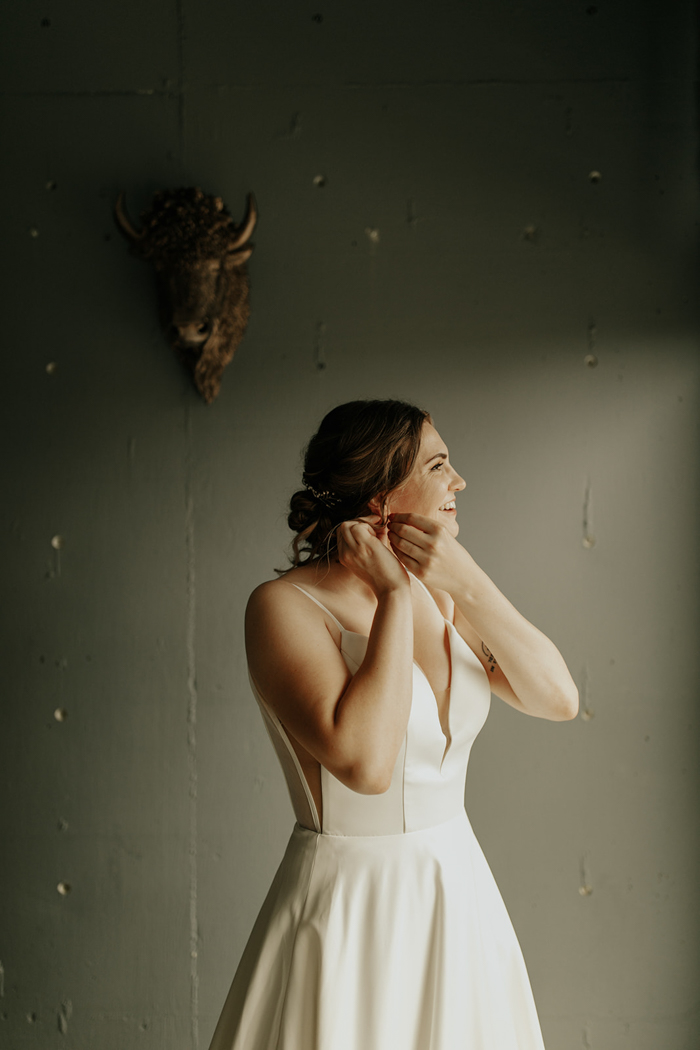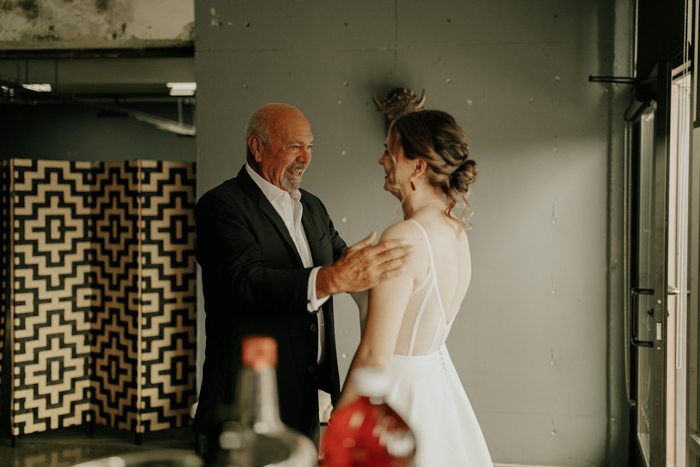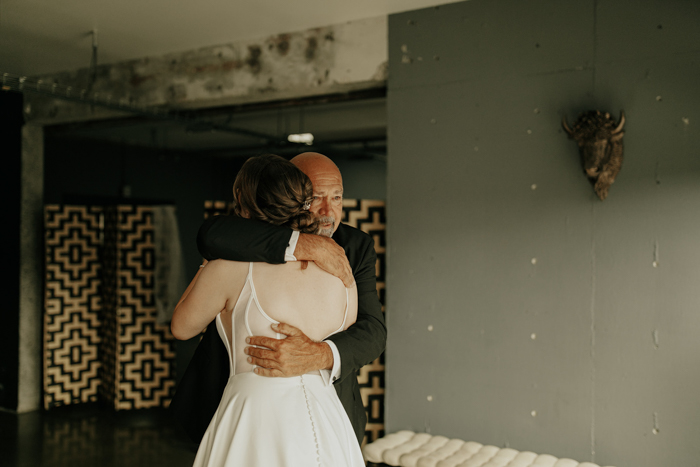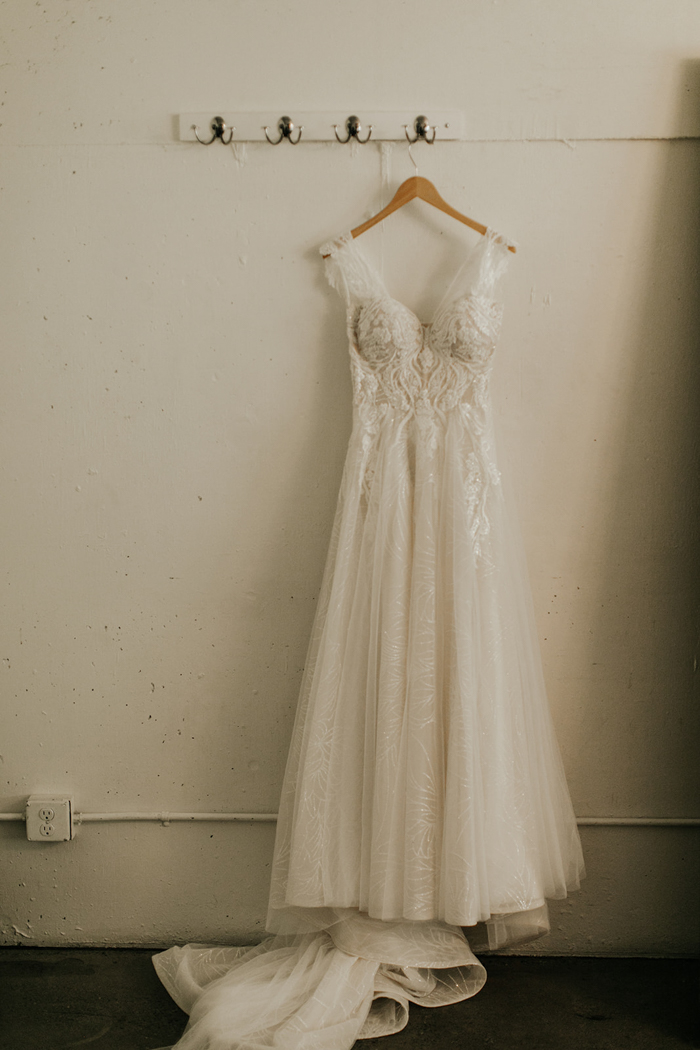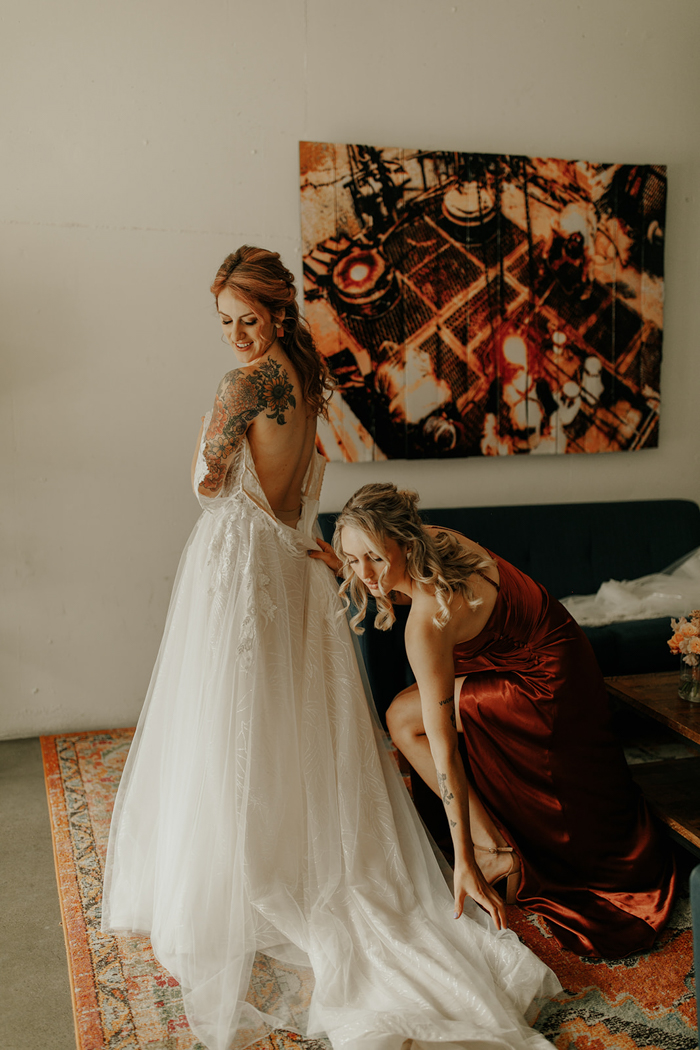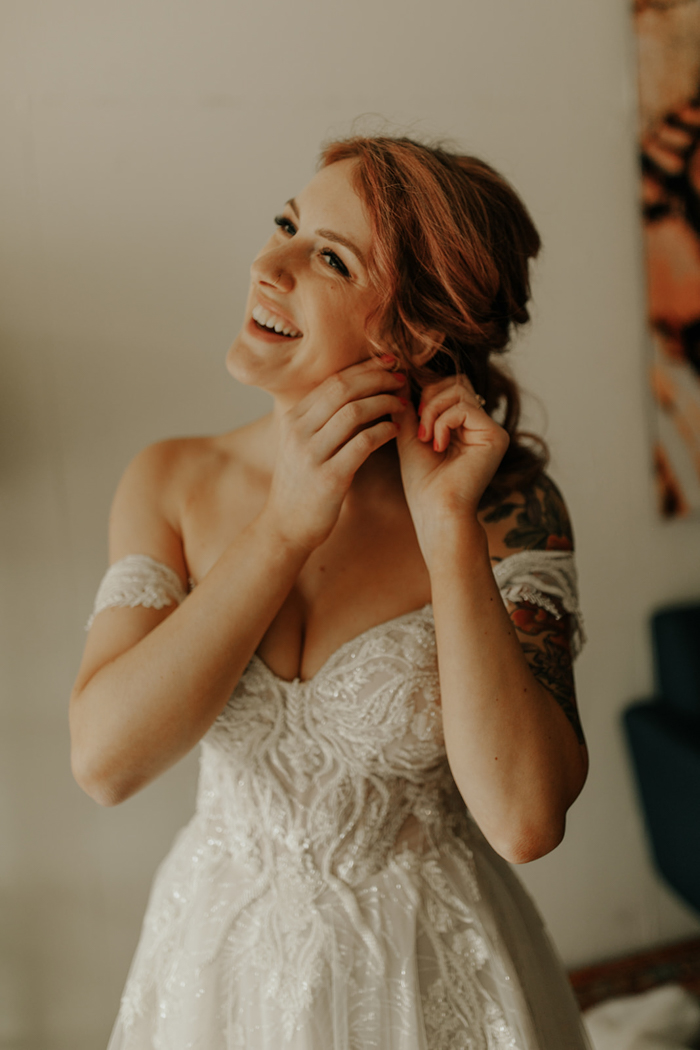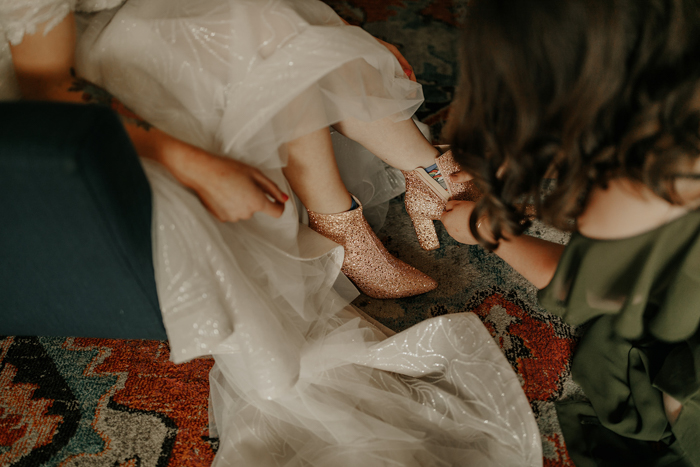 The Design Inspiration Behind Their Fremont Foundry Wedding
As a couple, we have always been drawn to bright colors, warm tones, and a cozy feel. When thinking about what we wanted our wedding to look like, this is precisely what we had in mind. We wanted an explosion of colorful flowers, sentimental details, and personality in every area of the venue. In our search for vendors, we assembled a dream team of passionate and creative artists who shared our vision. Having all our ideas in pieces on Pinterest, we were nervous about how everything would come together. We gathered decor from thrift stores and worked on DIY projects for nearly two years before our big day. Magically, everything came together seamlessly. We loved seeing every tiny detail we spent so long creating, and we feel so blessed to have worked with amazing vendors we could trust.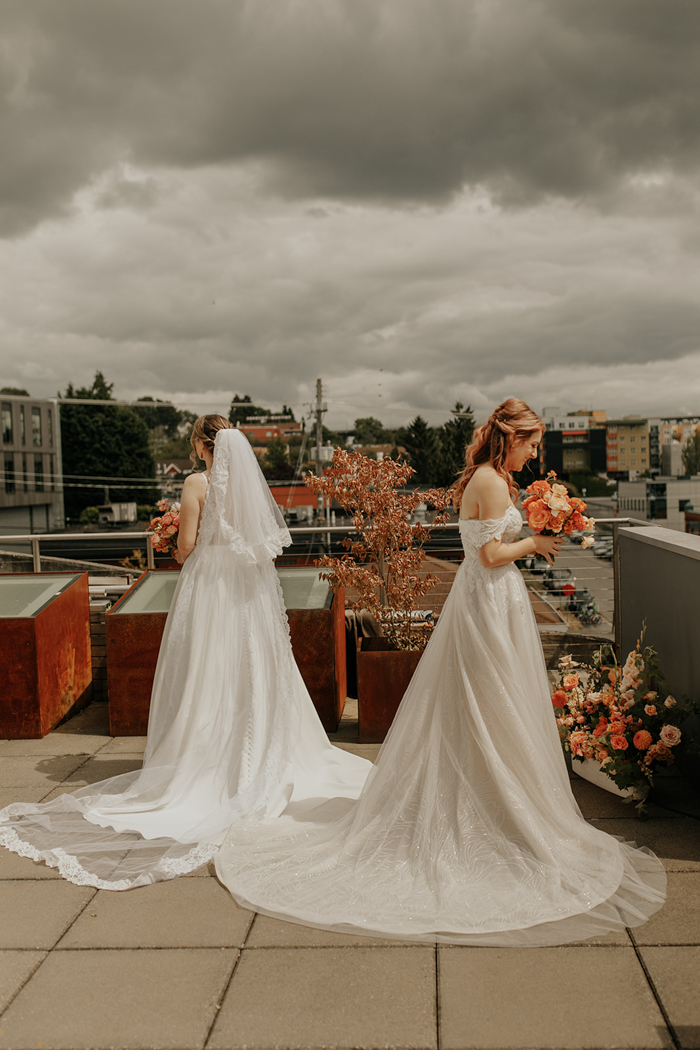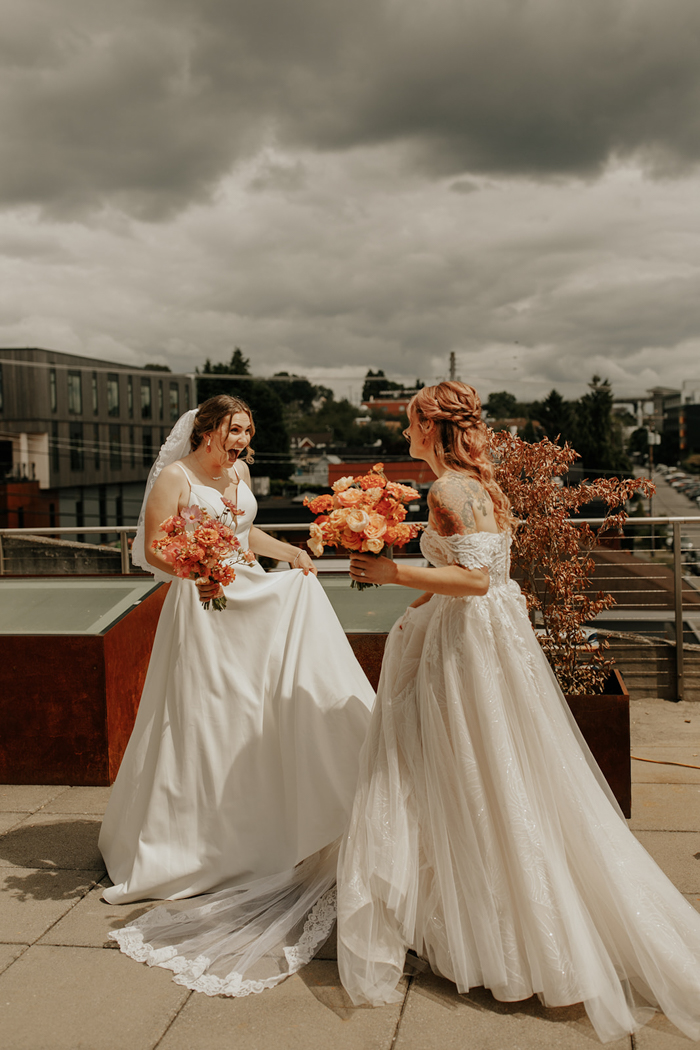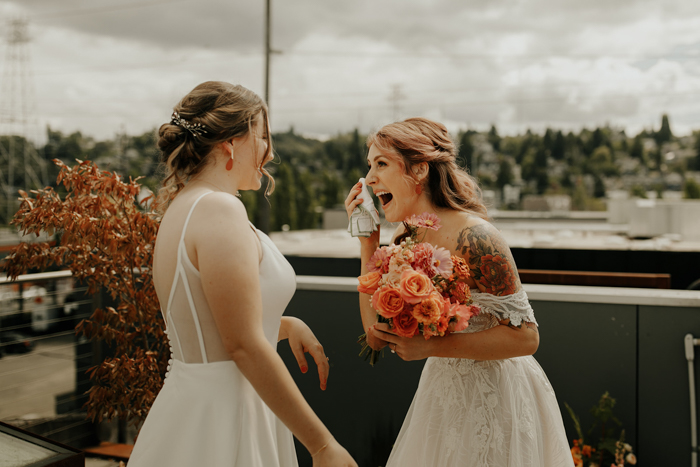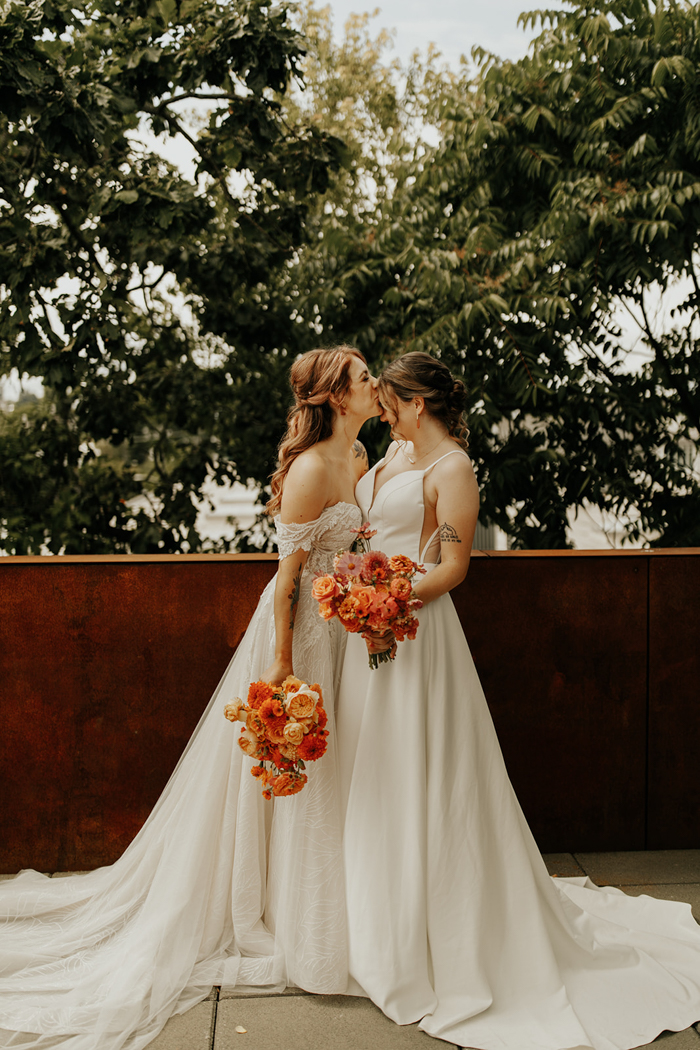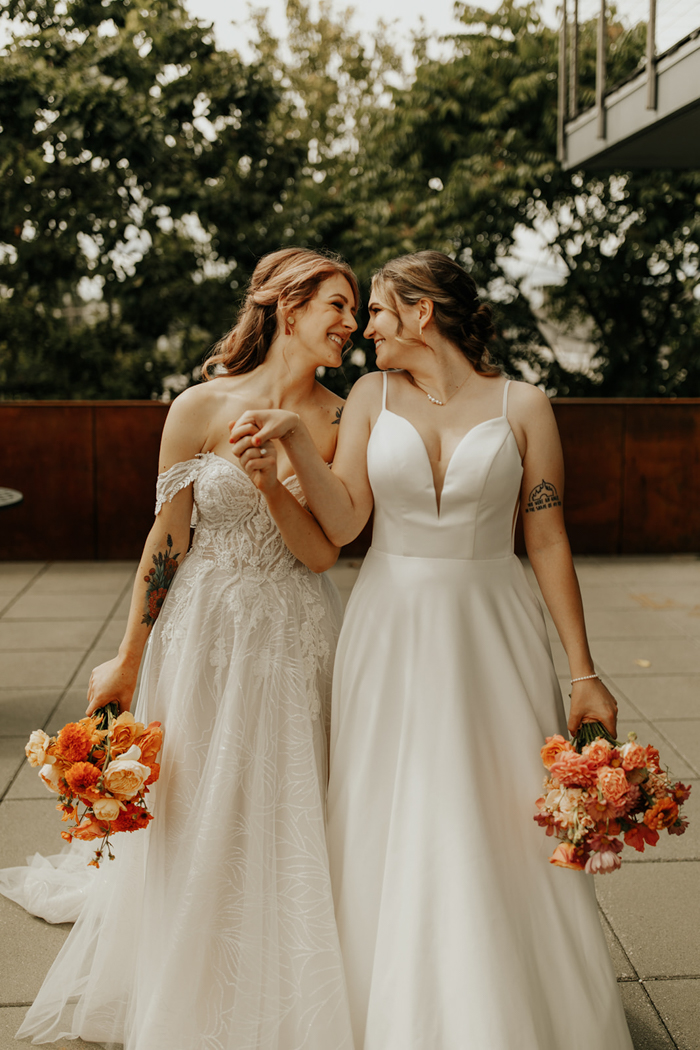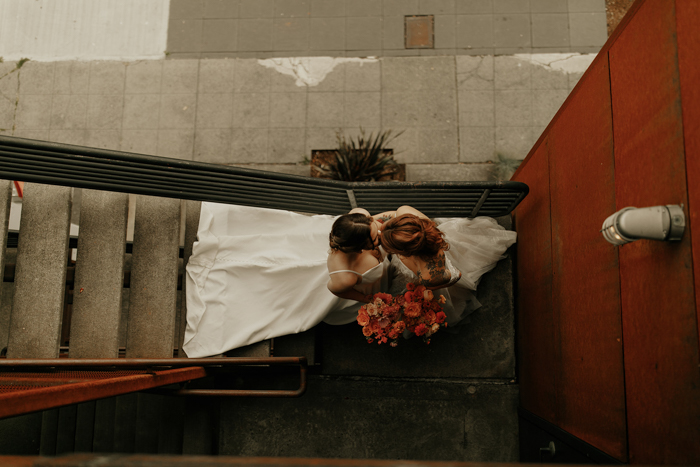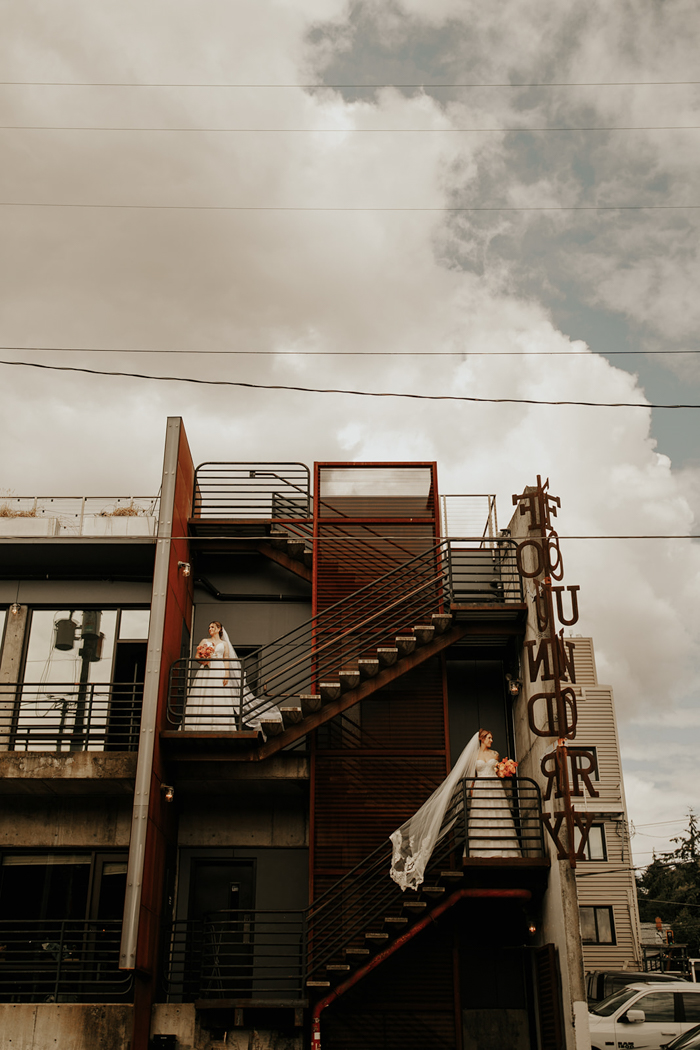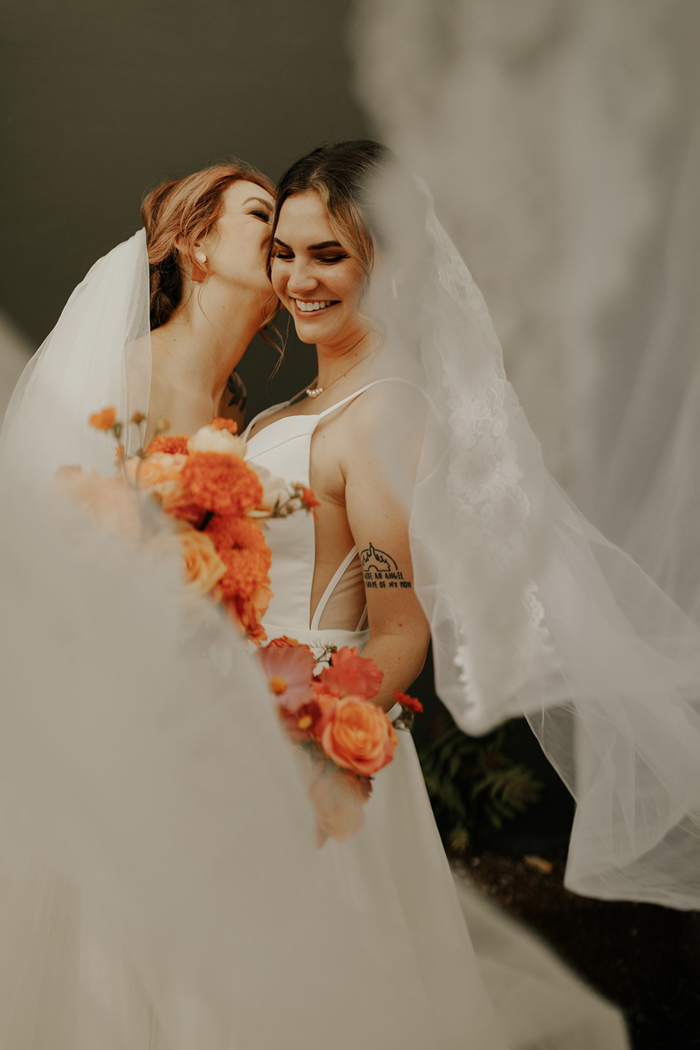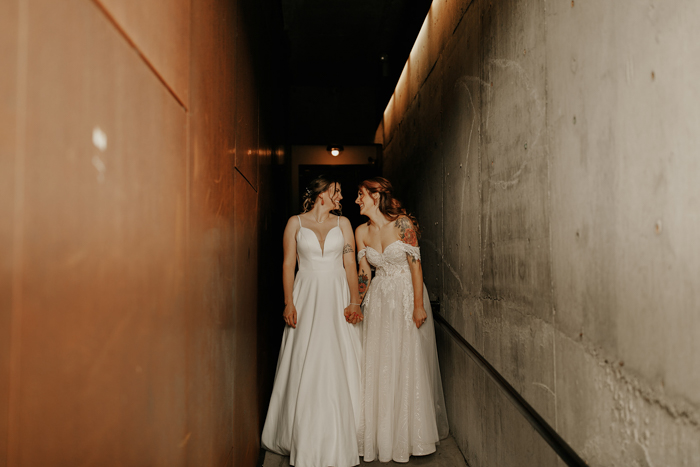 Wedding Advice on How To Successfully Pull Off A DIY Wedding
Do a little bit every week. Planning a wedding can be stressful if you look at everything you have to do (especially if you love to DIY like us) at once. The trick was getting a few things done weekly, even if it felt too early to start.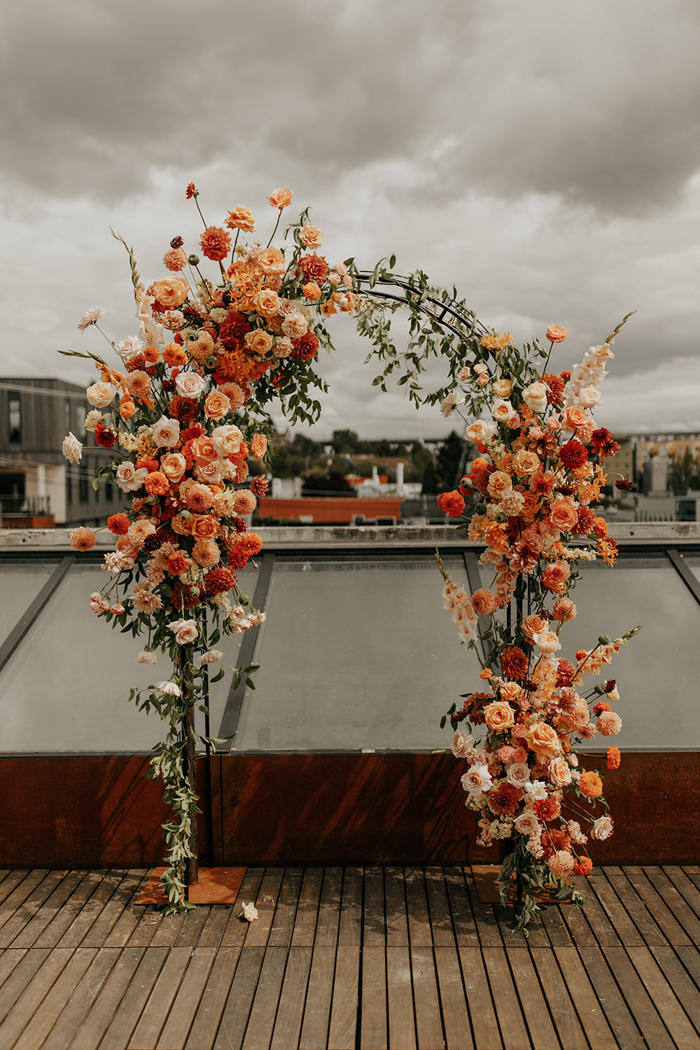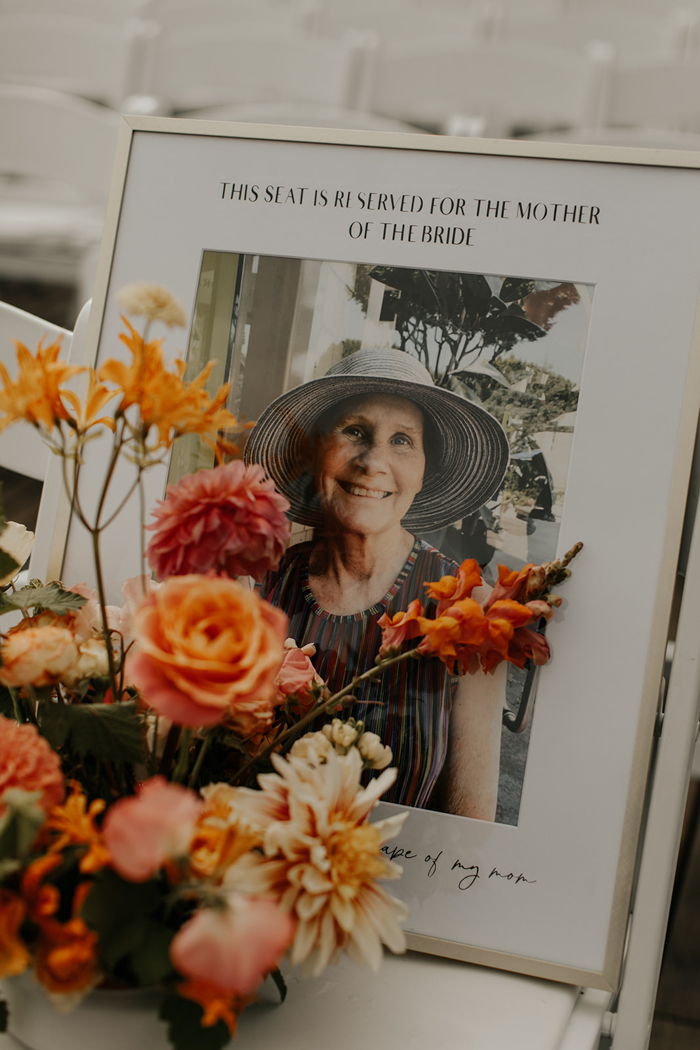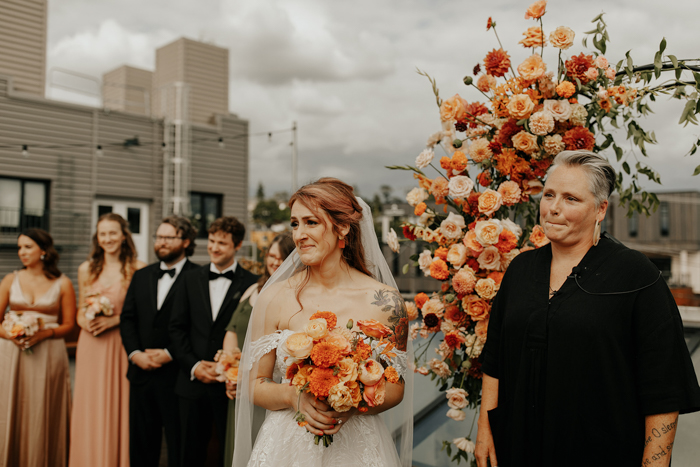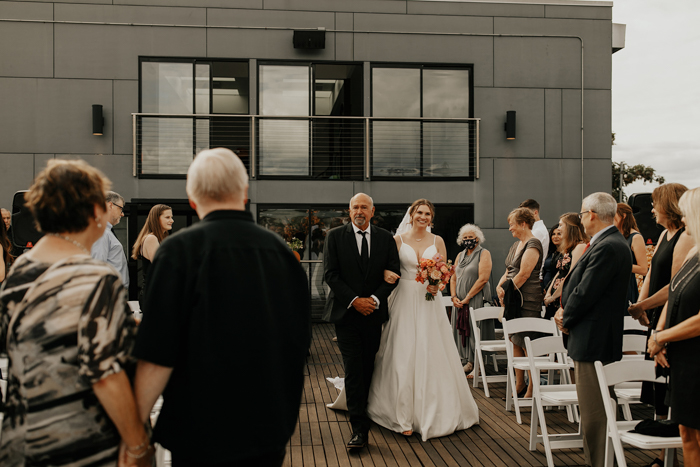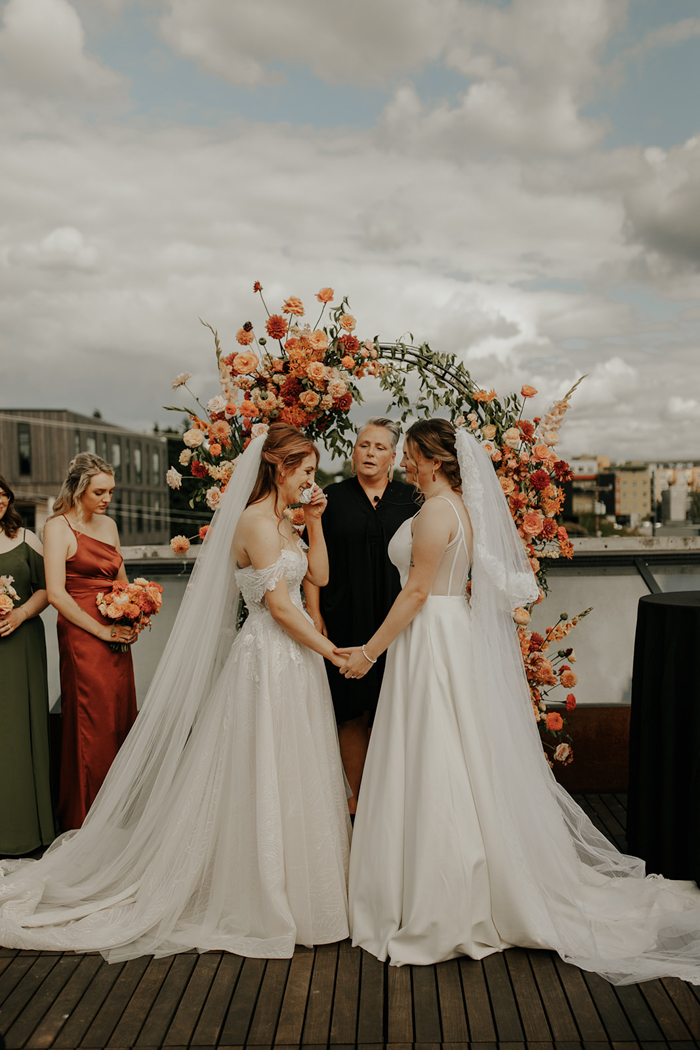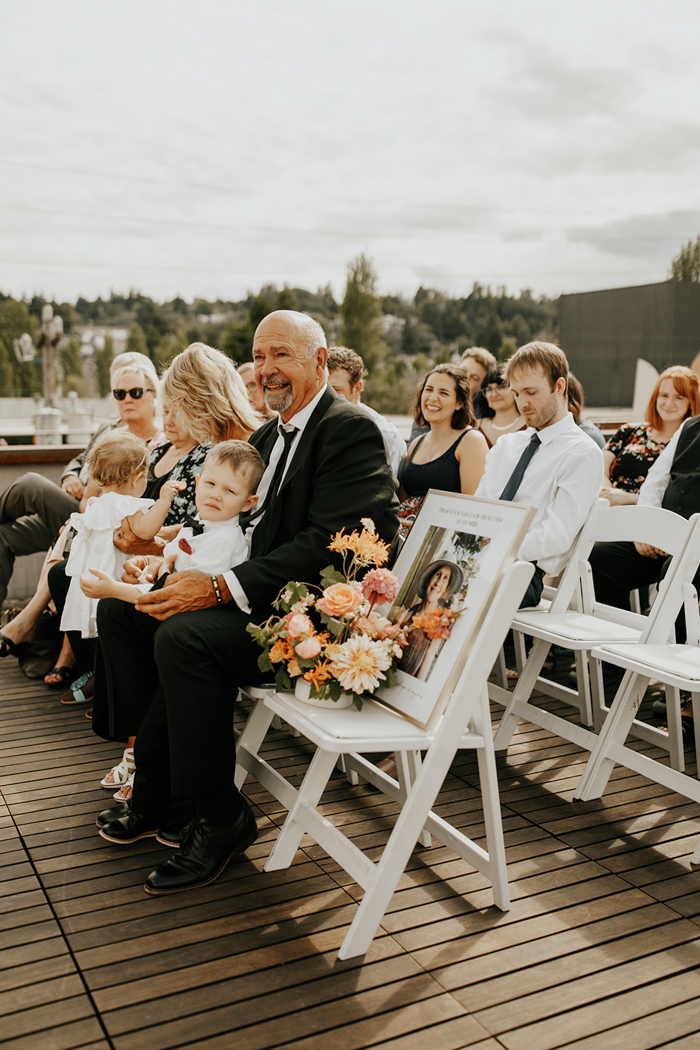 Honoring The Memory Of Jessica's Mother Through Thoughtful Wedding Details
Our wedding planning included Jessica's reflection on perfectly honoring her late mother, Tammey. As such an extraordinary figure in Jessica's life, confirming the details representing their relationship and acknowledging the weight of Tammey's absence was no small feat. Jessica had her mom's two-tiered veil altered to her style and wore it during the ceremony. Before exchanging vows, our officiant read a piece written by Jessica about her mom and led a moment of silence. Following this, we lit two candles displayed at the altar to symbolize this missing piece in our lives. Jessica has always felt her mom's presence through music and inexplicable timing. It was no surprise that a band rehearsing at a nearby establishment interrupted our vows with a drum solo. This moment brought laughter and tears and made us all believe that Tammey was there with us.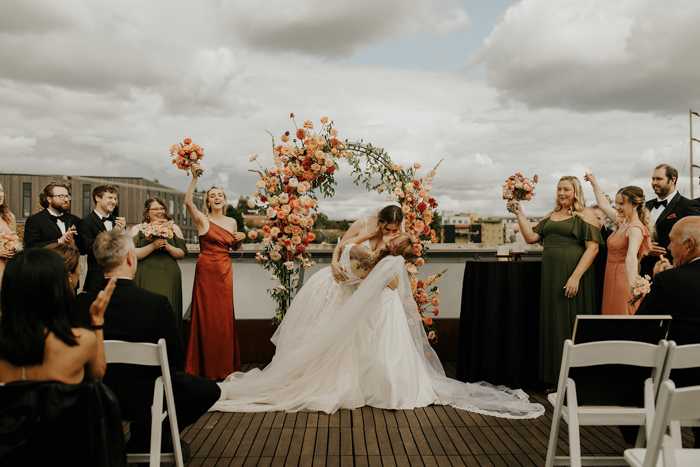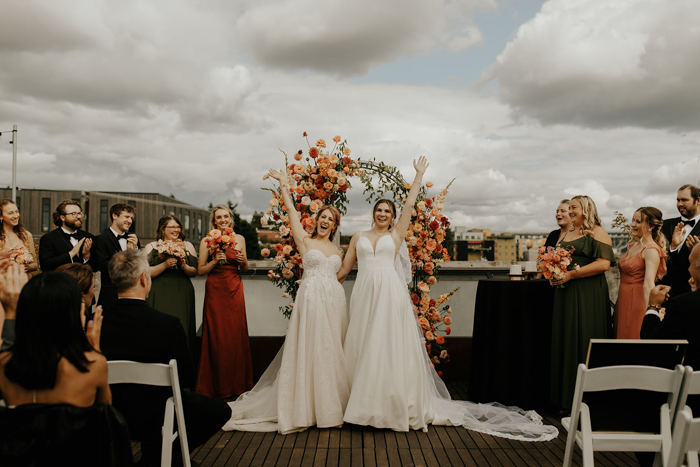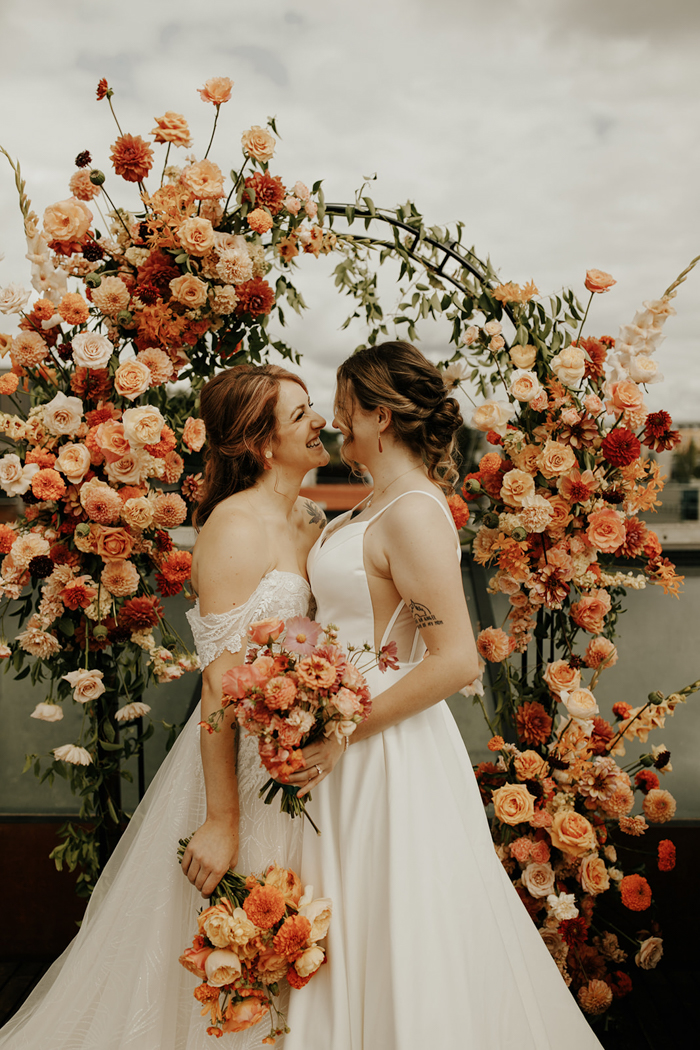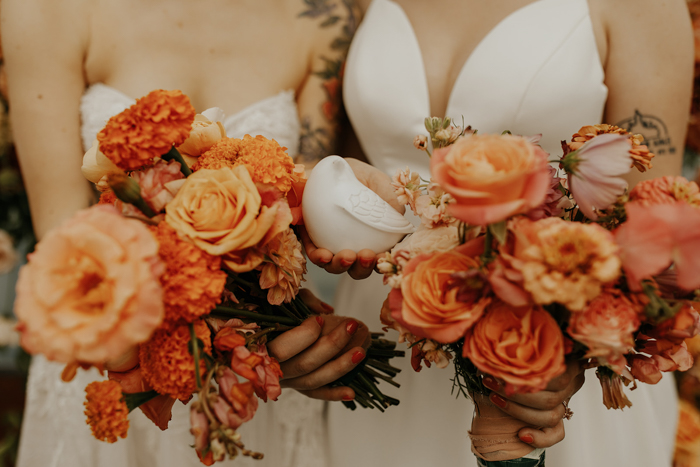 The Thought And Care Behind Their Reception Aesthetic
Throughout the planning process, we knew that the dining setup would be something we spent a large portion of our time designing. We wanted long tables to fill the space, a private sweetheart table, and an explosion of vibrant colors. Every detail was thought out, from each hand-selected candle holder to the hand-painted name cards we DIY'd for each guest. We opted to have our cake set up in the same space to add to the sense of grandeur. We built a 9-foot-tall backdrop where we hung a custom neon sign. Seeing this space come together on our wedding day was so satisfying, and it turned out better than we could have imagined.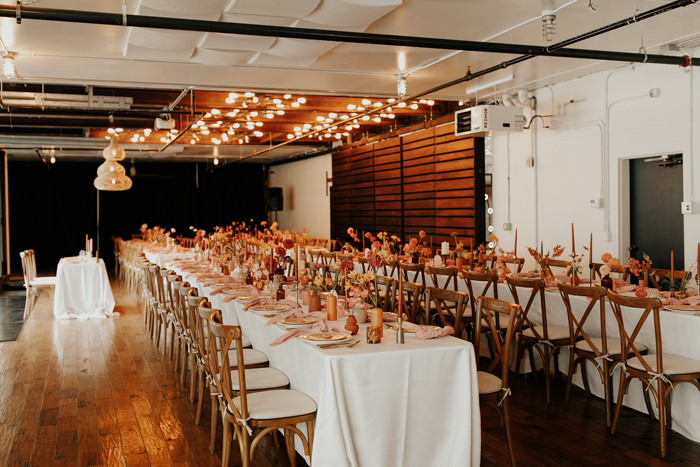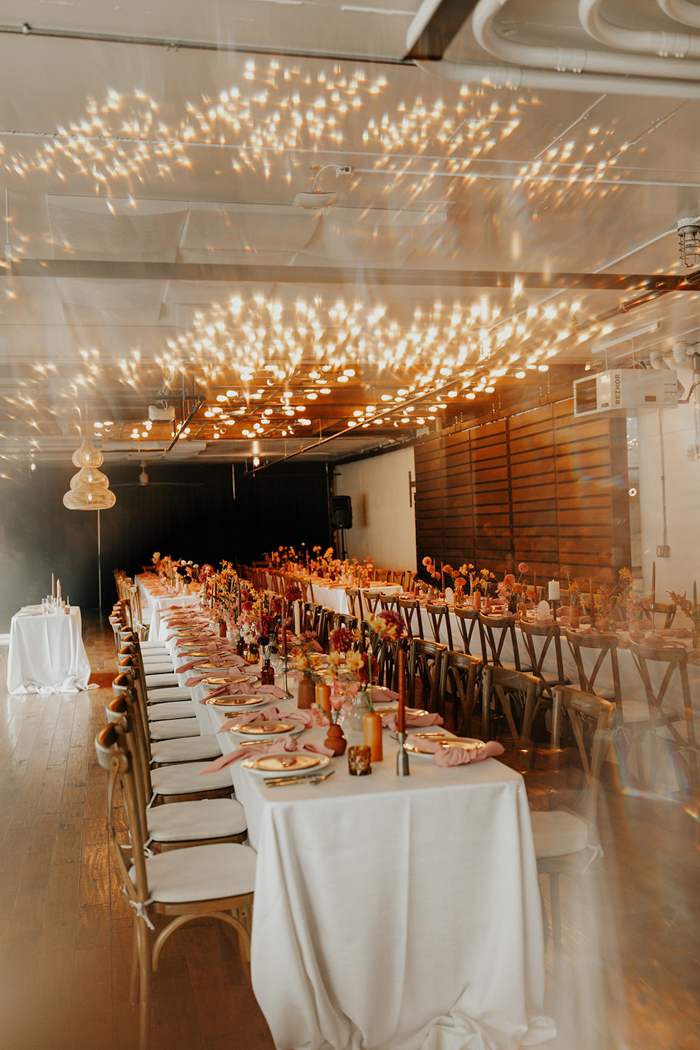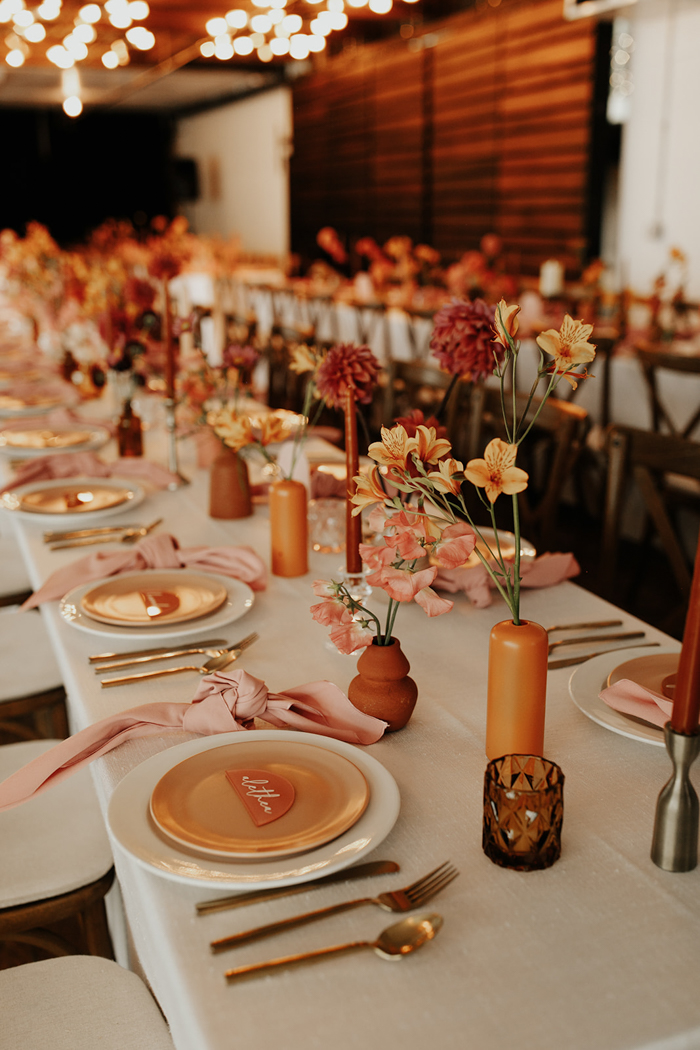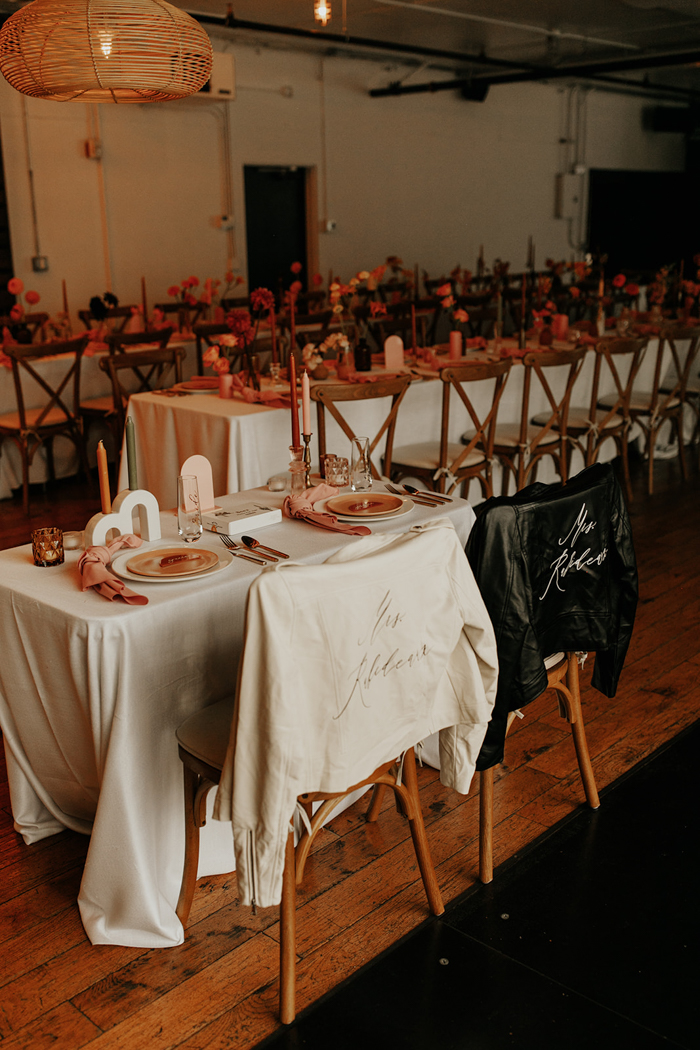 Guests Enjoyed a Fun Vintage Volkswagen Van Photo Booth Experience
We wanted each guest to leave our wedding with something memorable and something they would like to keep. We booked a photo booth in a vintage Volkswagen van where guests could take pictures and go home with photo strips from our special day. This was a fun activity for everyone to partake in, and the setup added a unique and show-stopping decor element.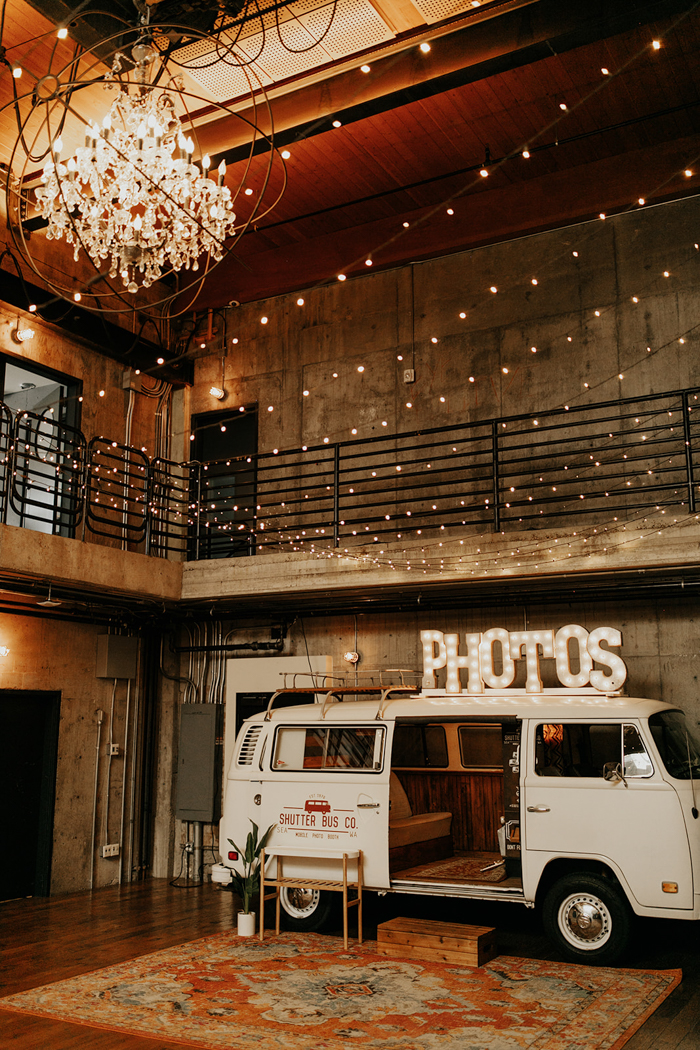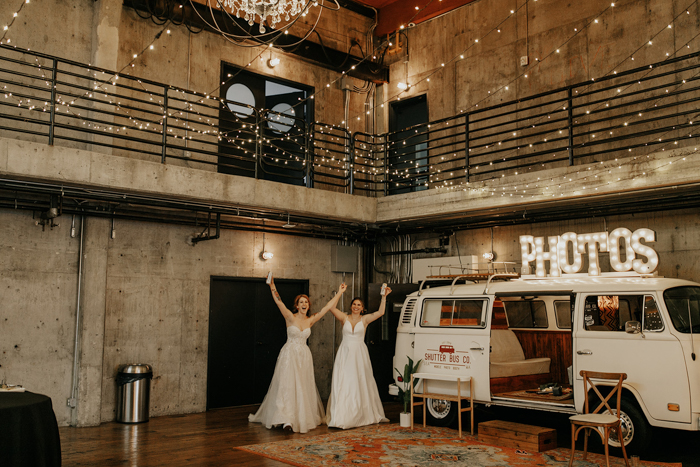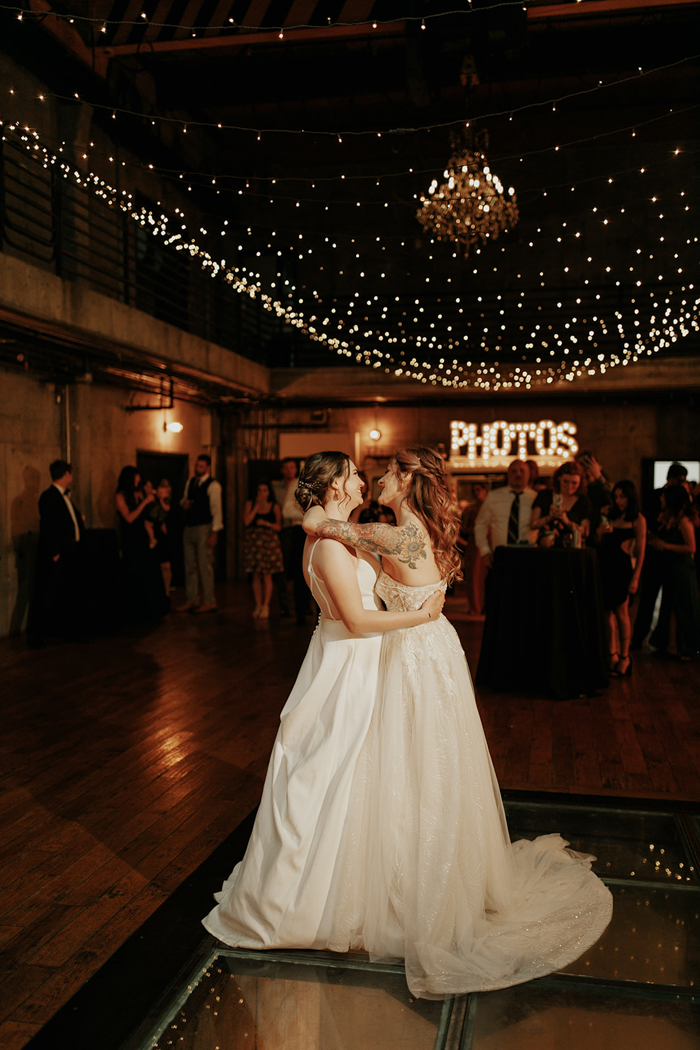 Putting Their Heart And Soul Into Their First Dance
We intentionally planned time together throughout our wedding day, including our first dance. We spent the previous months agonizing over the perfect song that illustrated our love. After pulling off our dream ceremony and having time to feel at ease and take it all in, our first dance as wife and wife was the day's most memorable moment. We held each other close, sang along, and tried to memorize every detail to carry with us through a lifetime.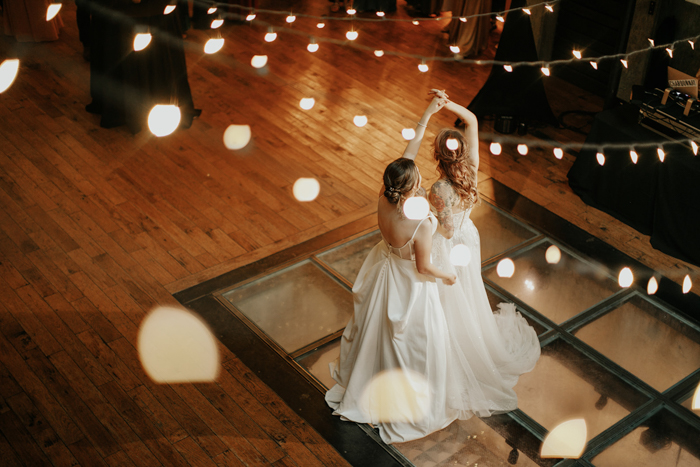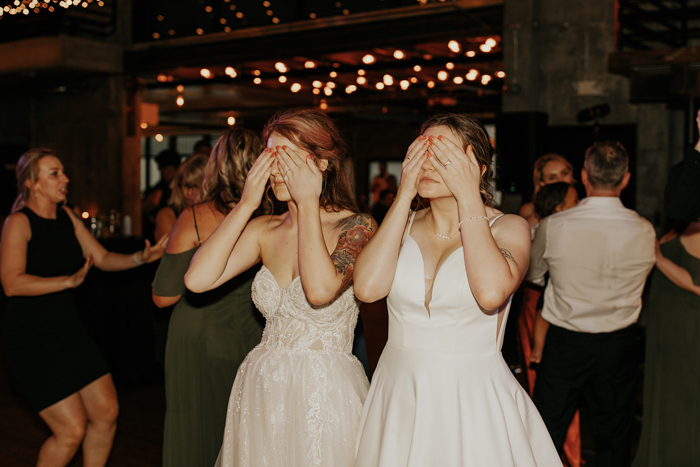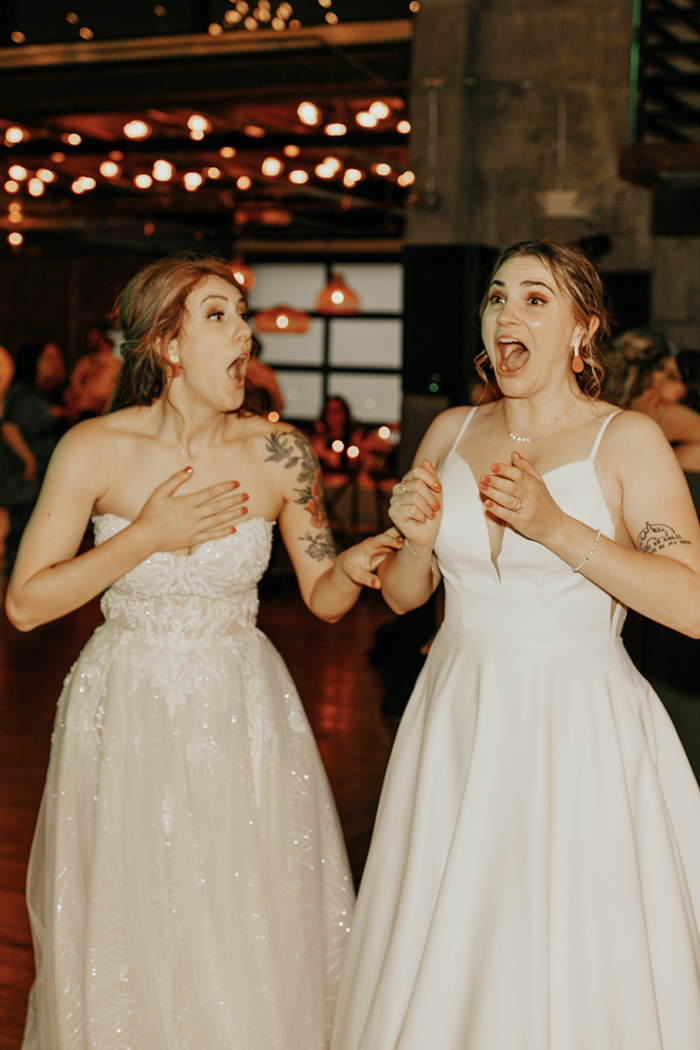 Surprise Gifts On Their Wedding Day: A Live Painter and a Sentimental Ring
On our wedding day, we decided to exchange gifts during our first look to see the raw reaction to the surprises we had kept for so long. Jessica surprised Gracie by booking a live painter, who would create a real-time portrait of our first dance that we could take home at the end of the night. Gracie surprised Jessica with a diamond ring pressed from her late mother's ashes. You can see raw emotions captured by our photographer as we exchange these special gifts with one another.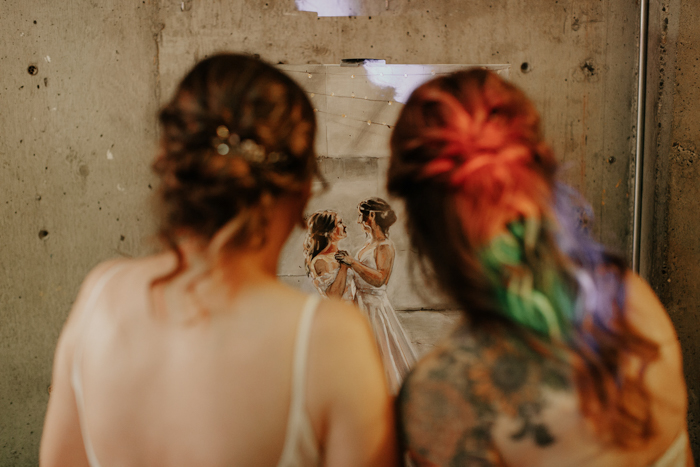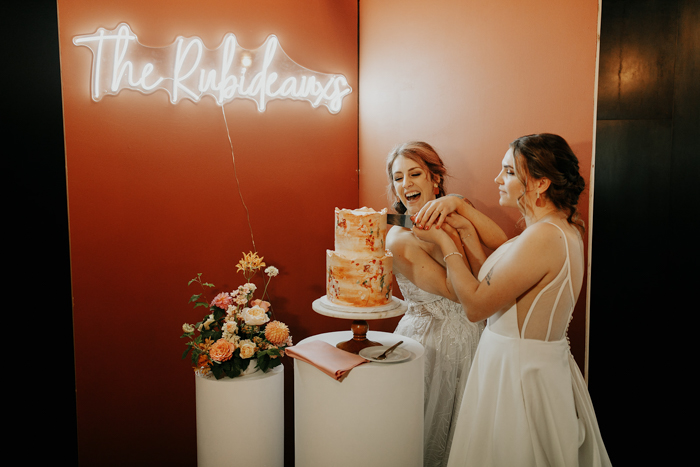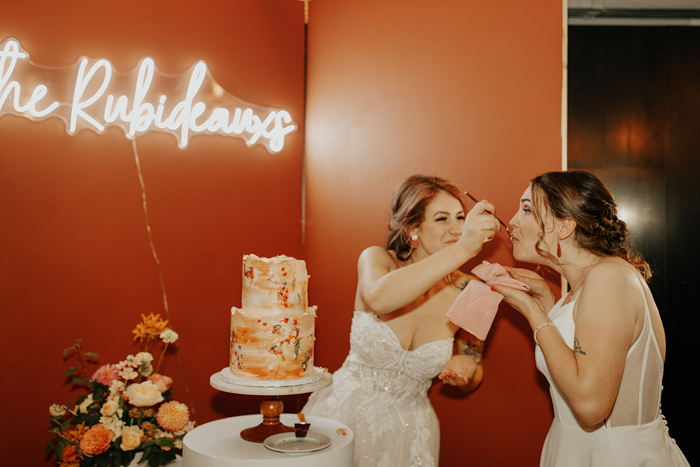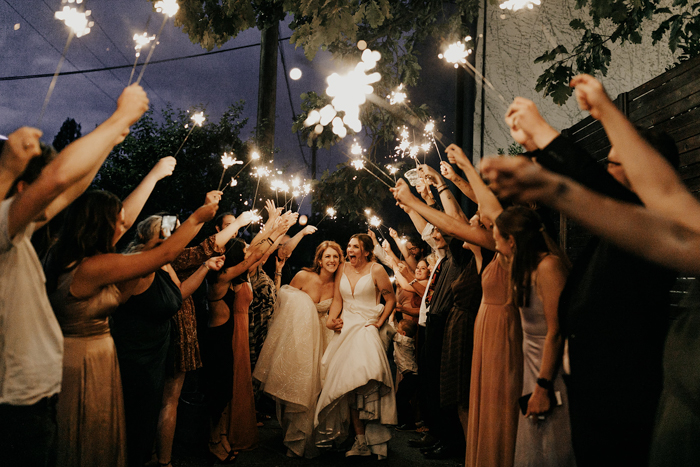 Congratulations to Jessica and Gracie on their breathtaking Fremont Foundry wedding, a true testament to their creativity and dedication. And a special thank you to Tori Osteraa for capturing every beautiful moment and detail of their special day.
Take inspiration from Jessica and Gracie's big day and their incredible commitment to infusing their unique style and personality into every aspect of their special day—from the bright and bold color palette to the explosion of blooms and DIY decor. Remember, this day is all about you and your partner, so don't be afraid to get creative and have fun with it.