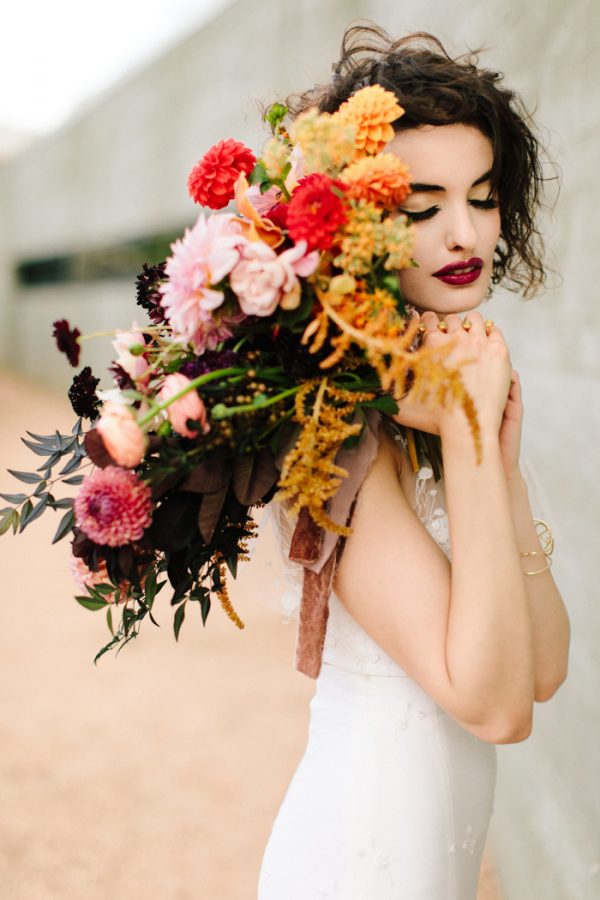 Leather jackets, warm, rich florals, and all the textures – that means one thing: fall is here. We are so excited to share our first-ever wedding inspiration shoot designed by the Junebug team. With the help of some of Dallas' most talented vendors, this shoot showcases our favorite trends for this season's weddings. Here is a little more insight of the inspiration behind the shoot from one of the stylists and our very own Editor-in-Chief, Carrie Schwab.
"The inspiration behind this shoot is two-fold! First of all, I love warm, autumnal colors and that feeling you get when you think of fall – cozy and intimate. My second bit of inspiration comes from a few of my favorite trends in weddings this year such as edgy details like leather jackets and asymmetrical florals. I wanted to choose two totally different design concepts for this shoot because I love when contrasting themes such as rustic minimalism or bohemian glam are thrown together. By pairing warm and cozy colors with edgy details, we were able to add a new twist to the look of a fall wedding while still maintaining those intimate, cozy feels!"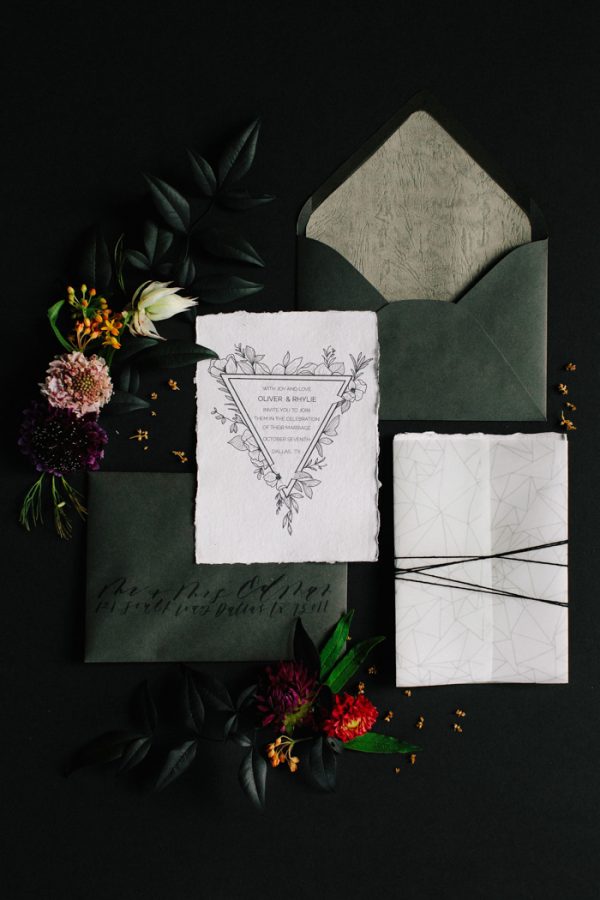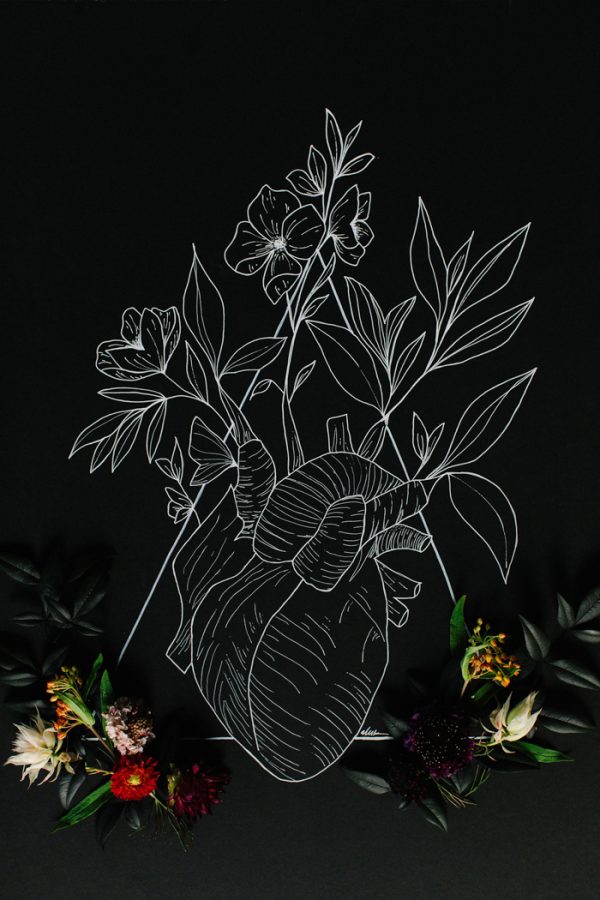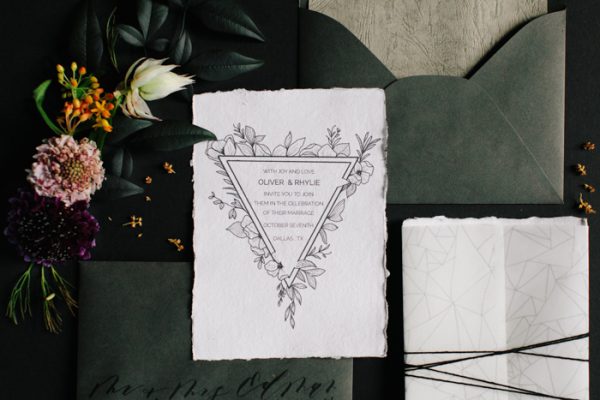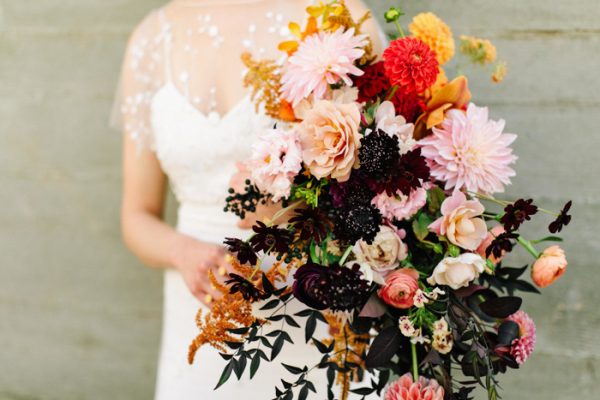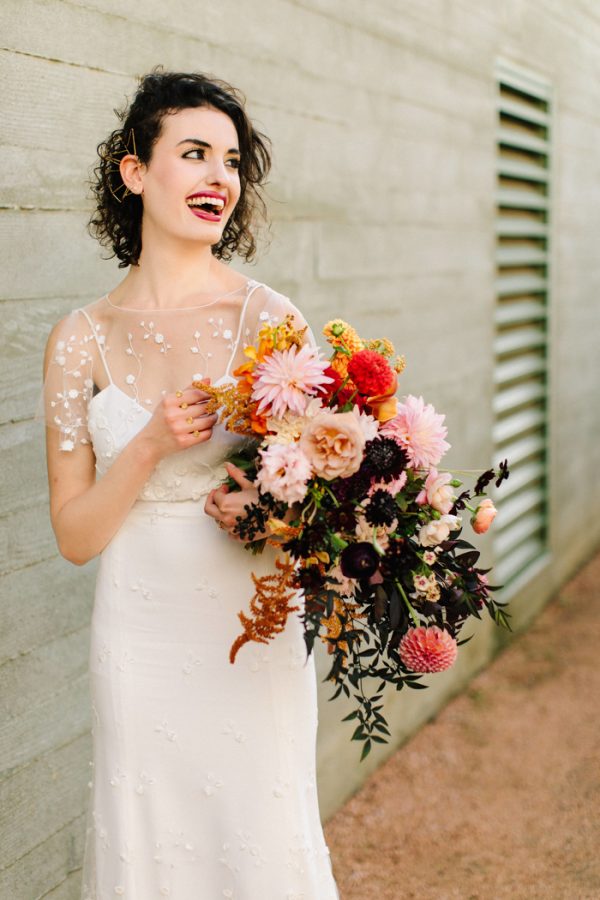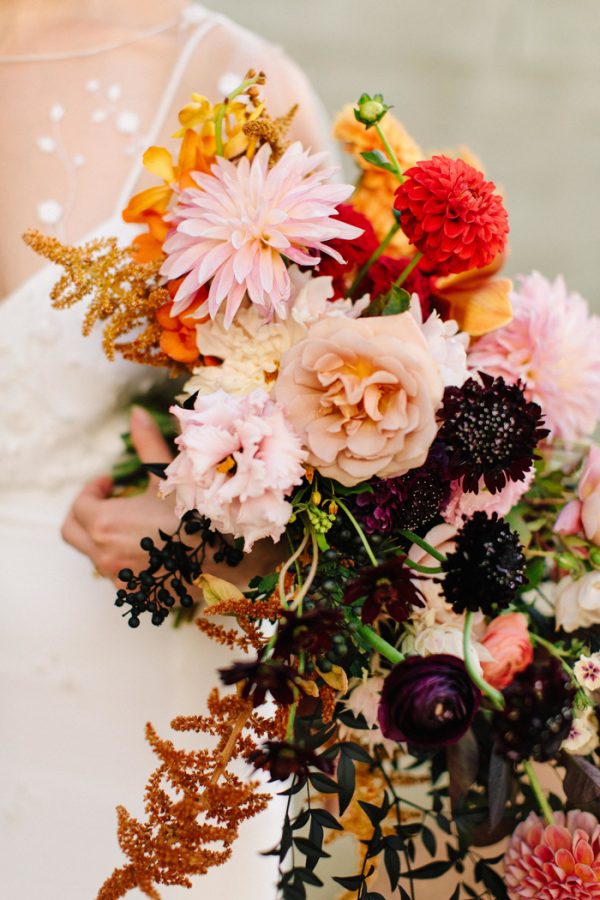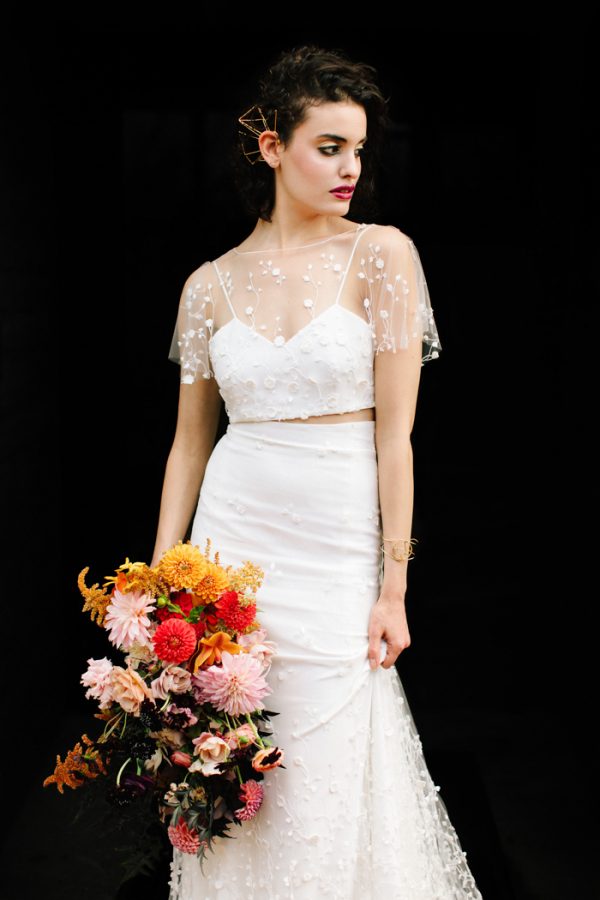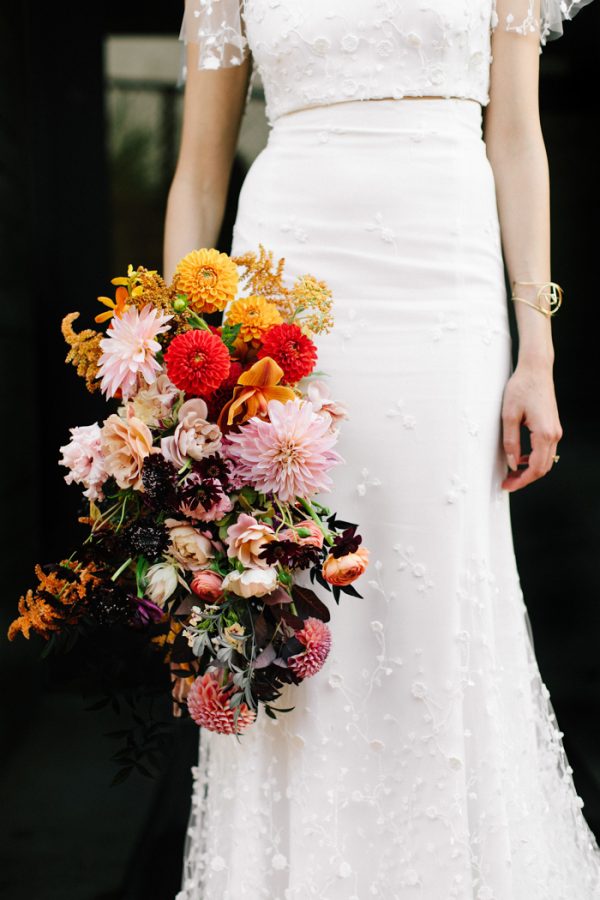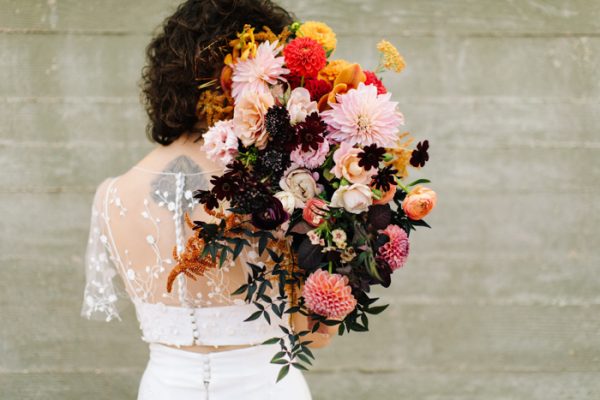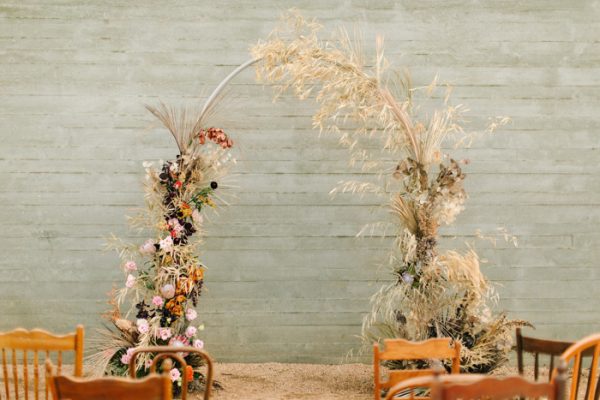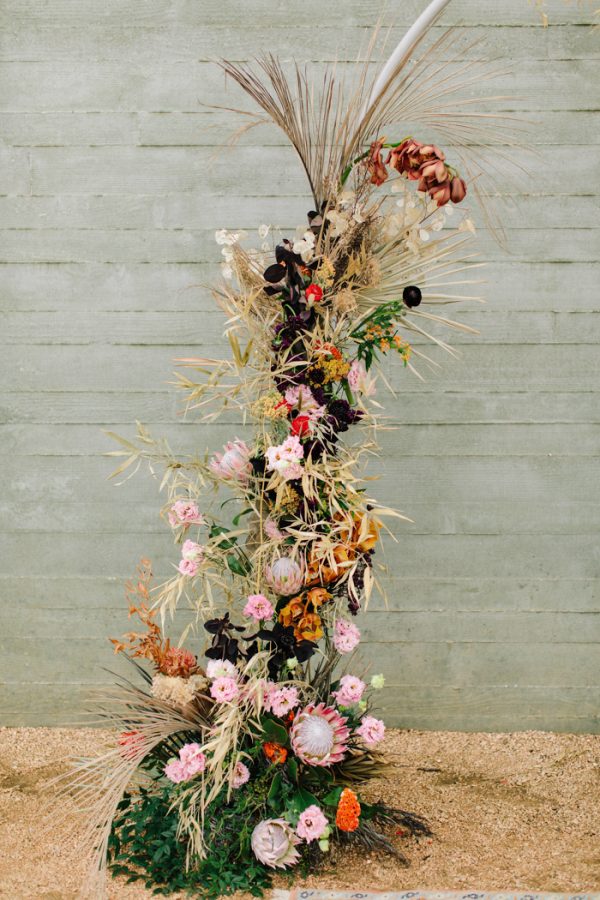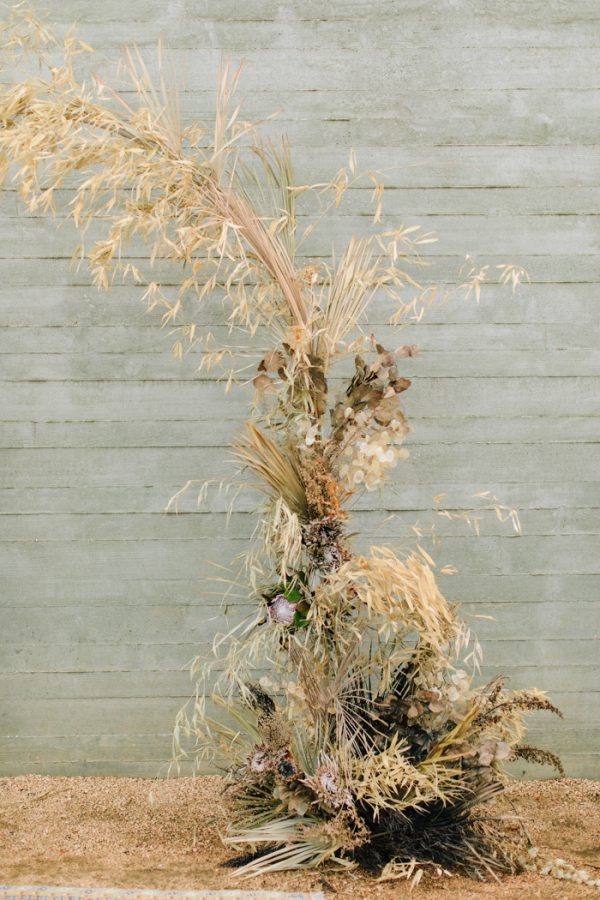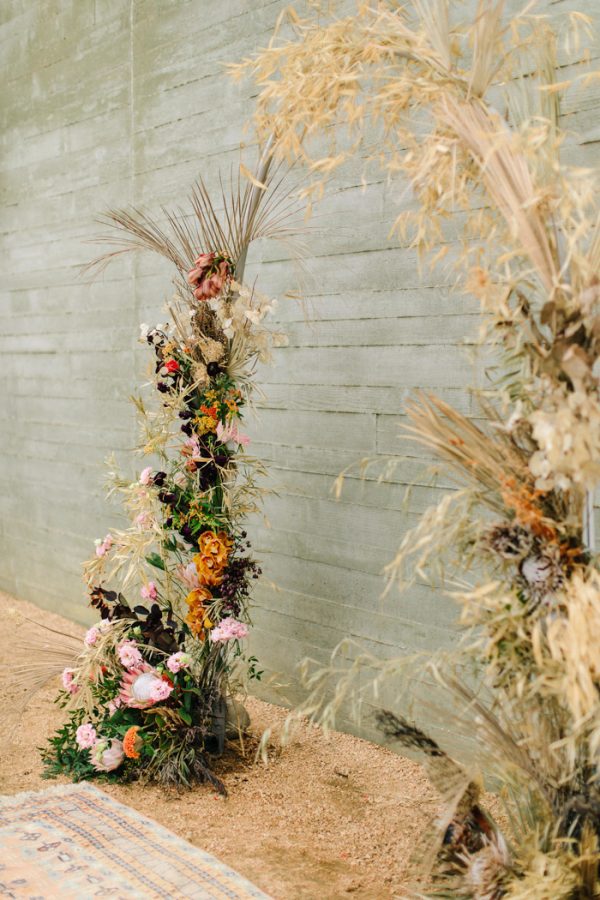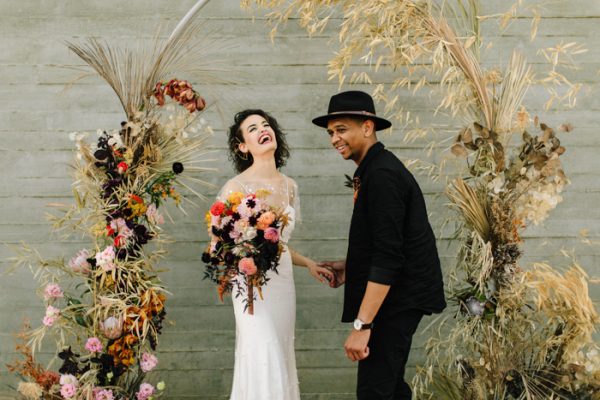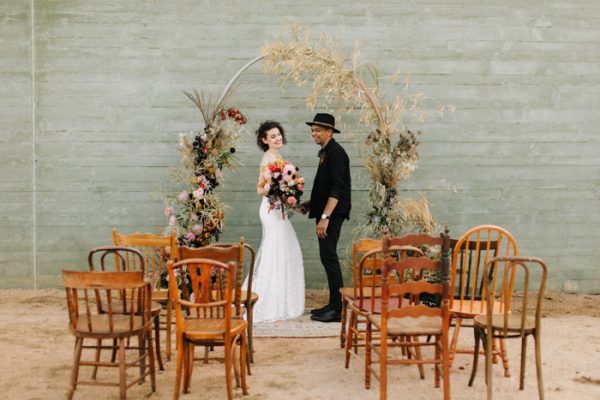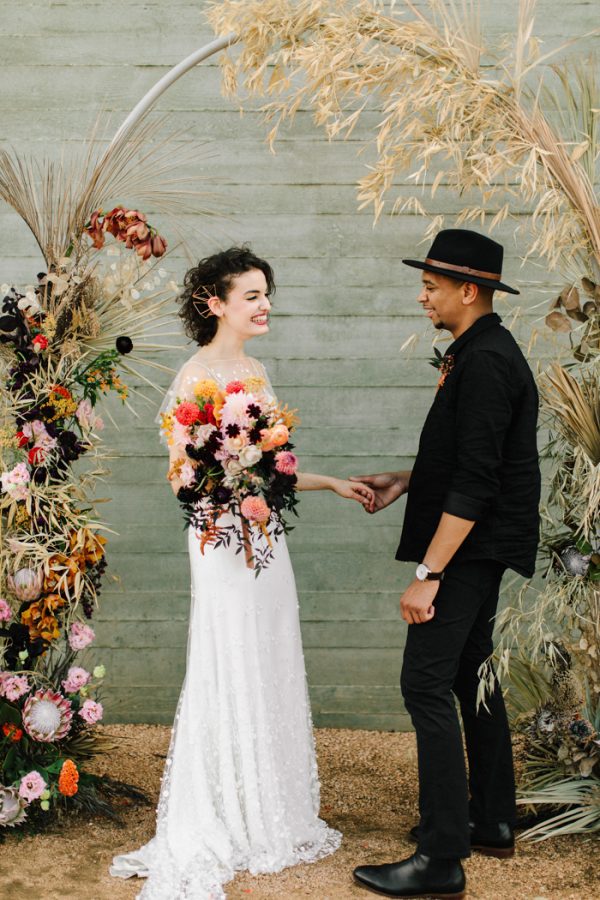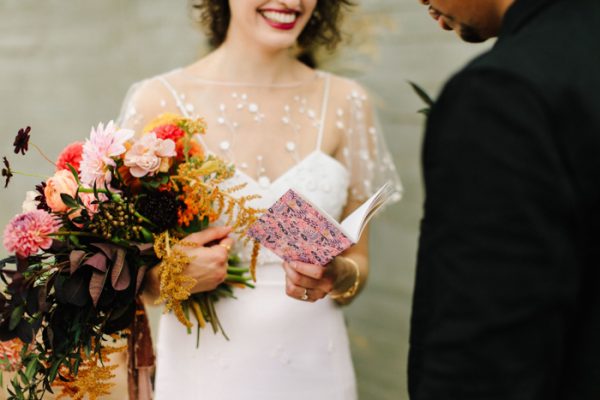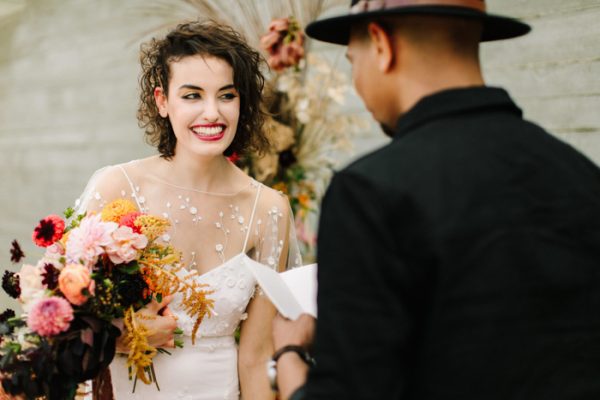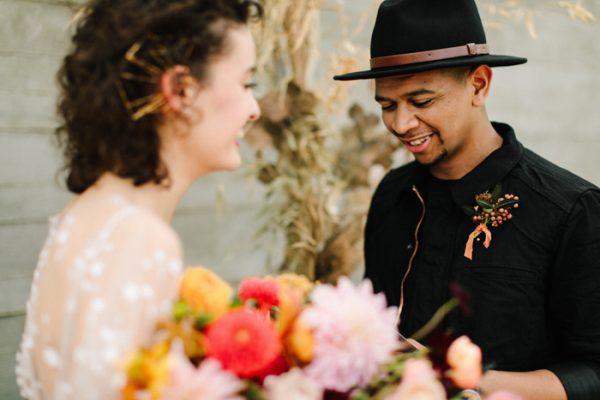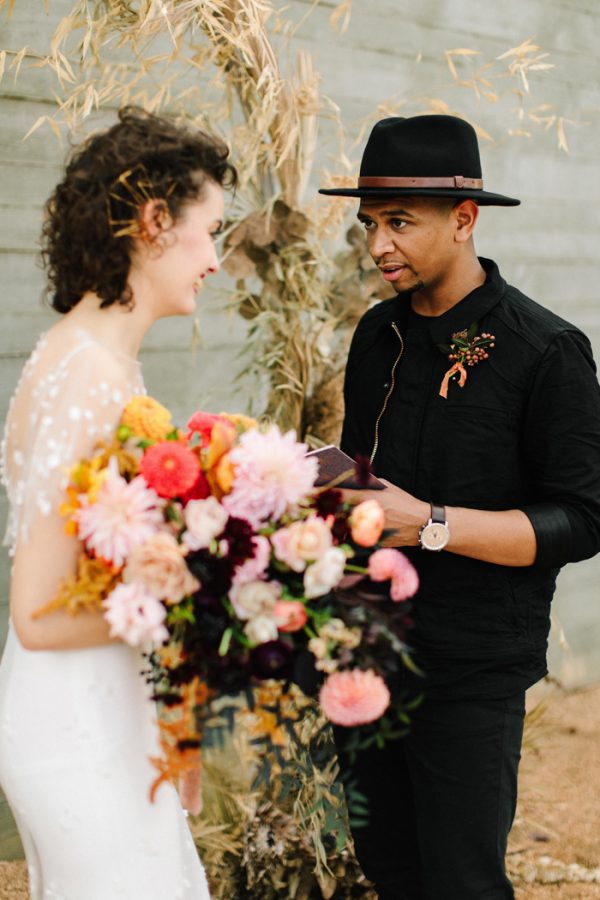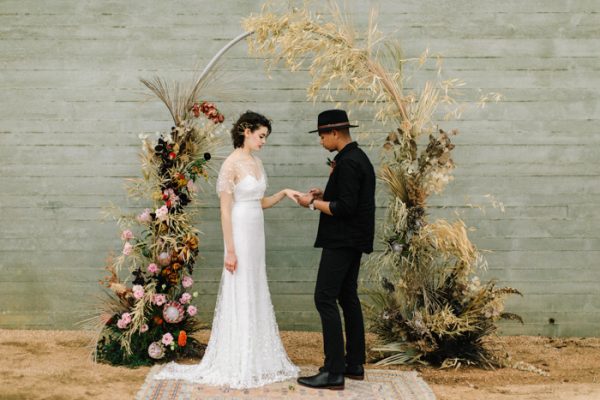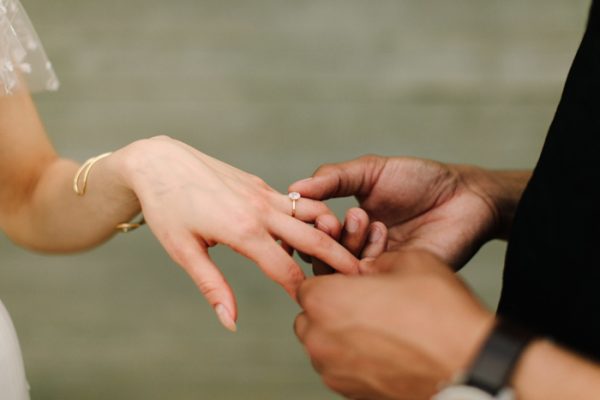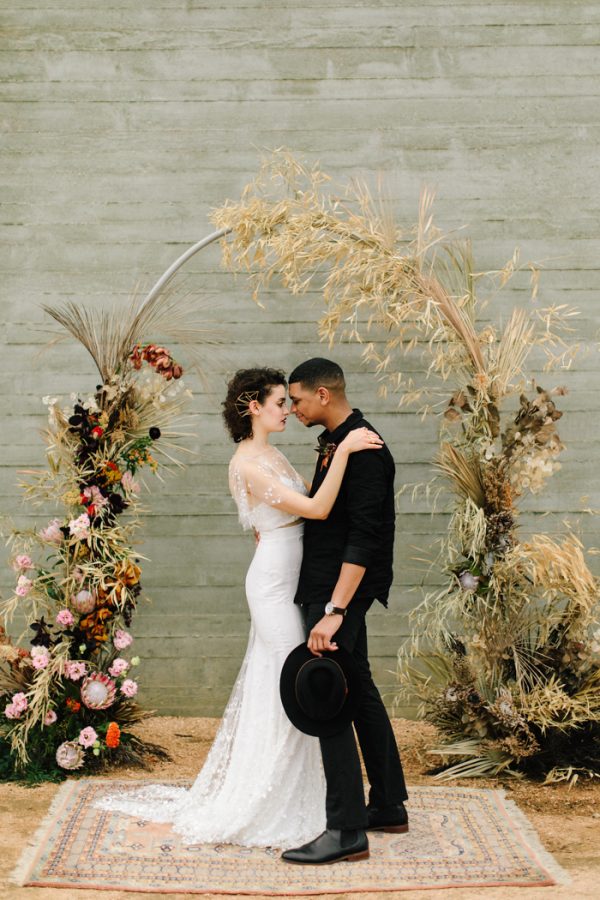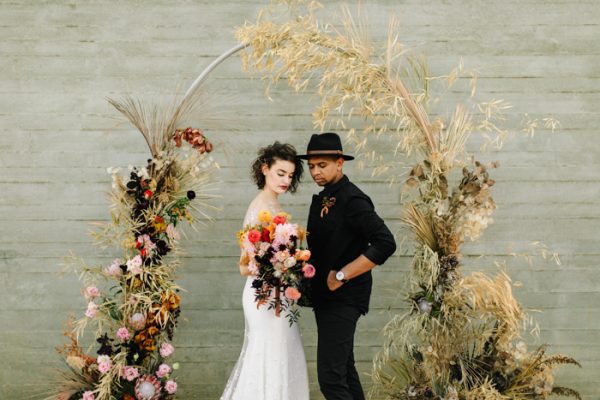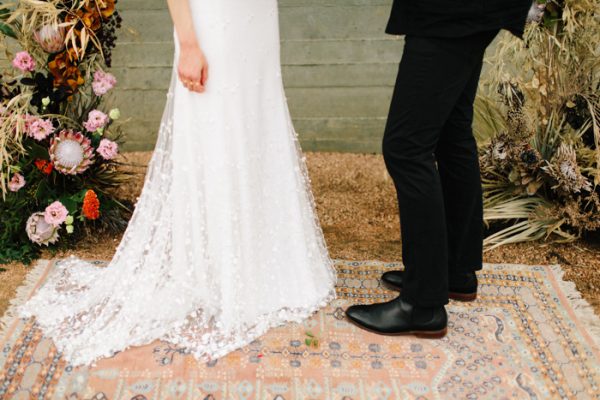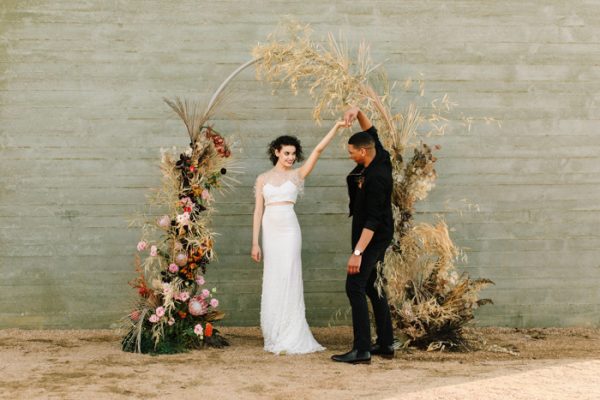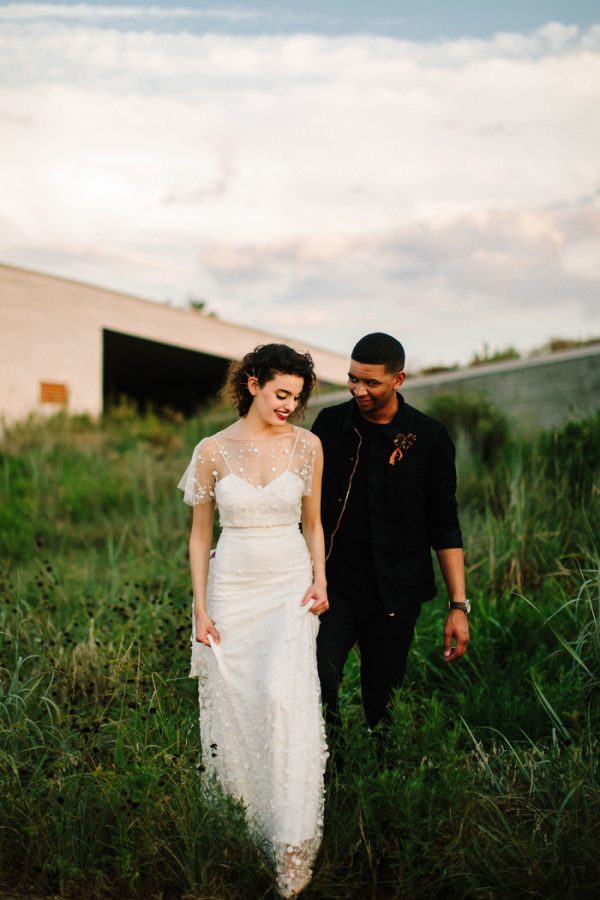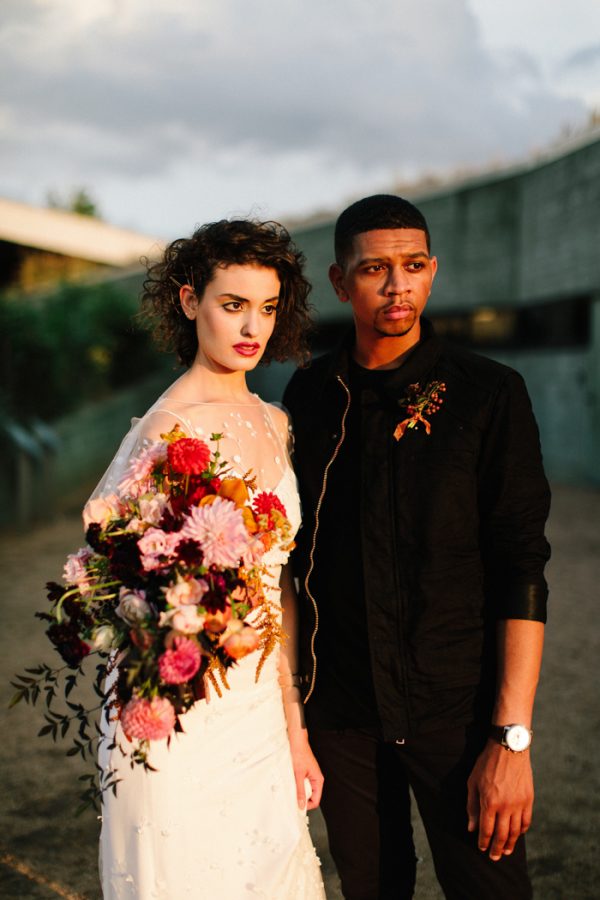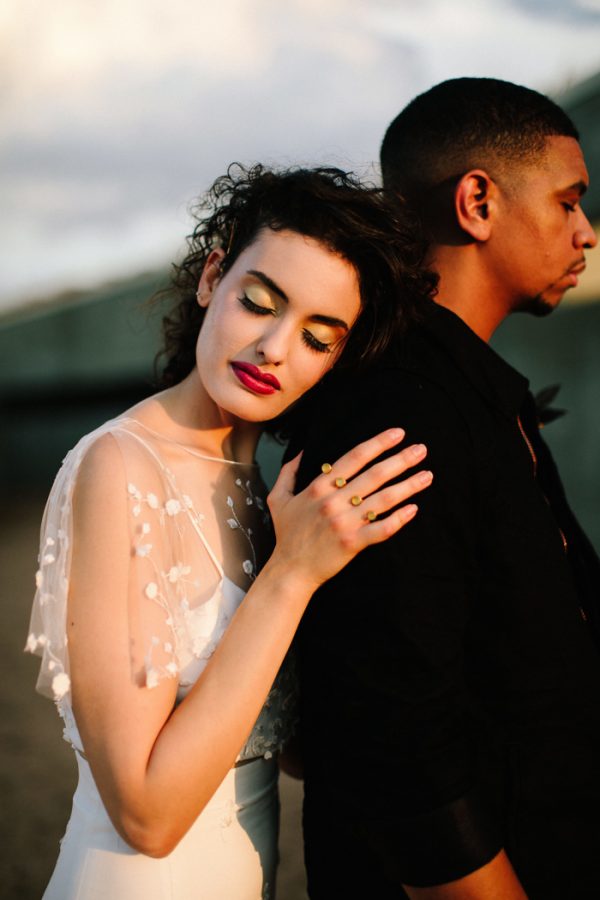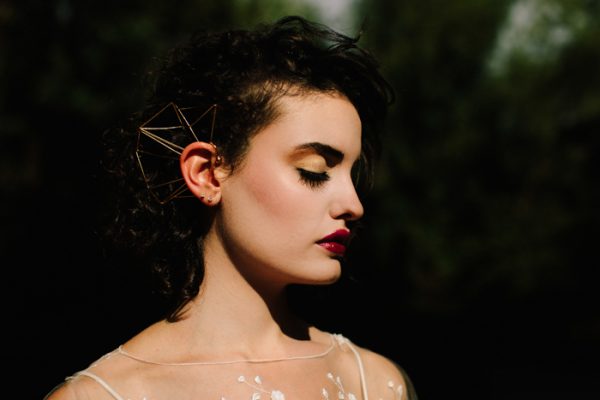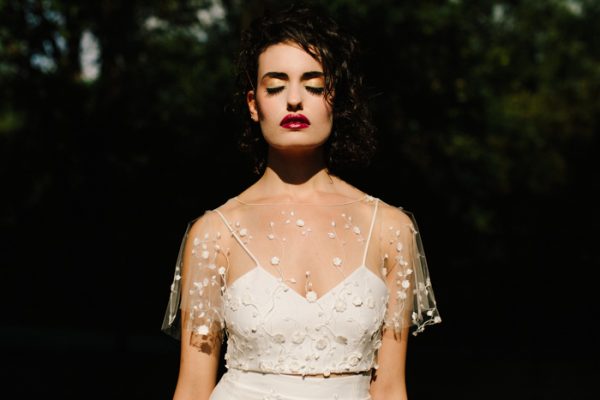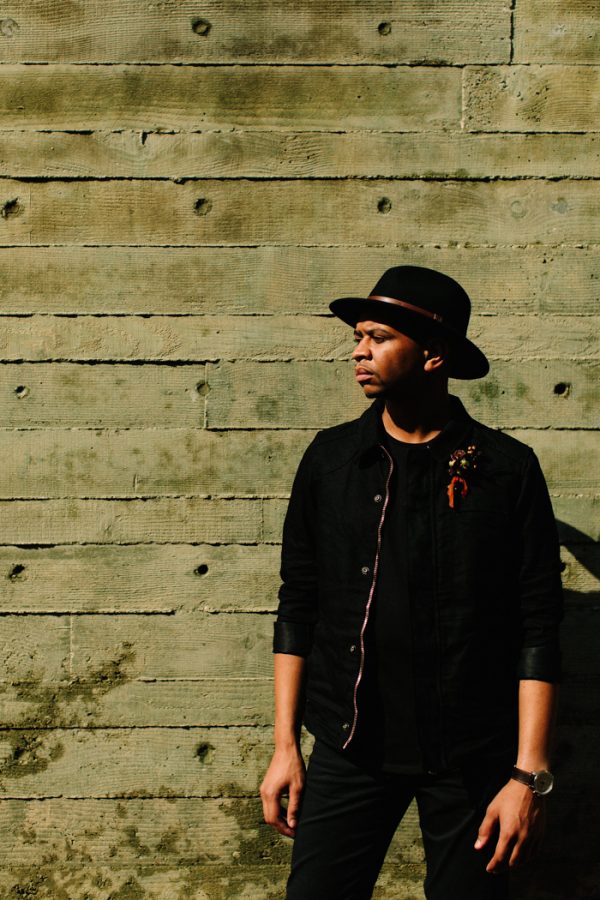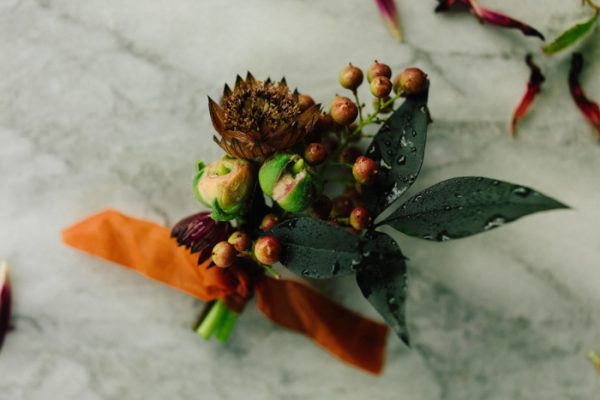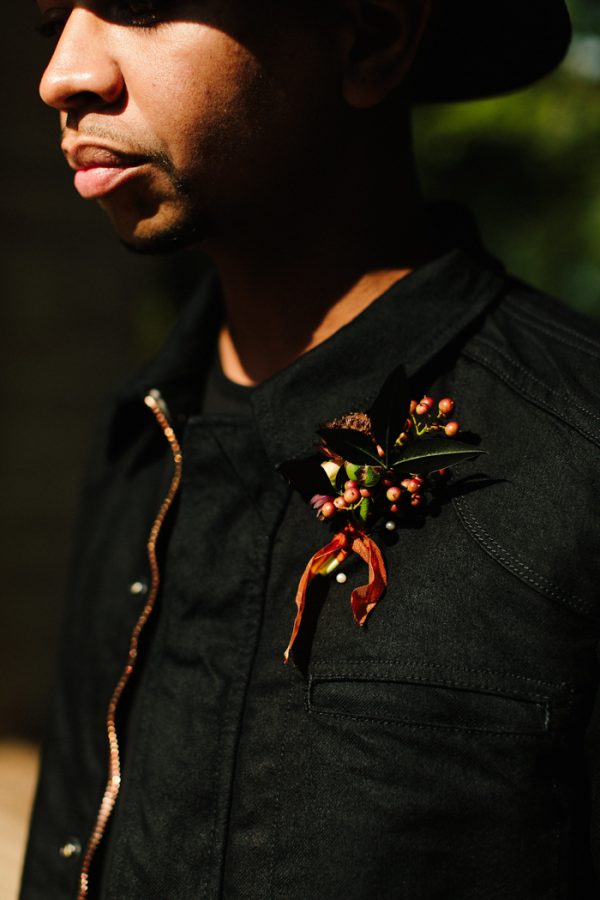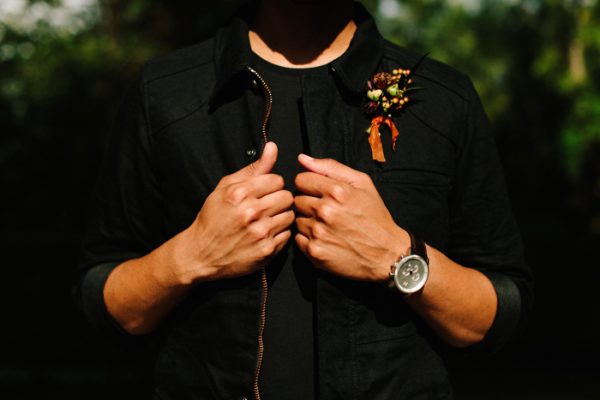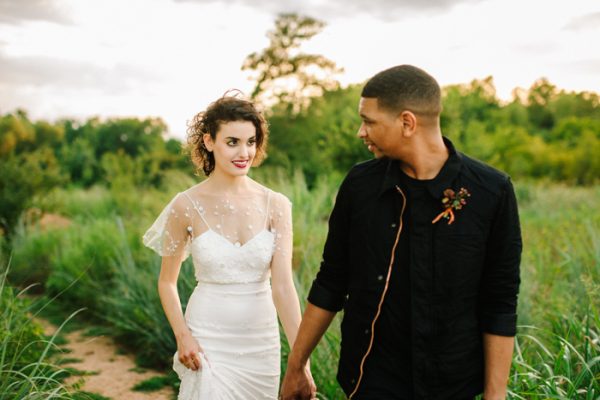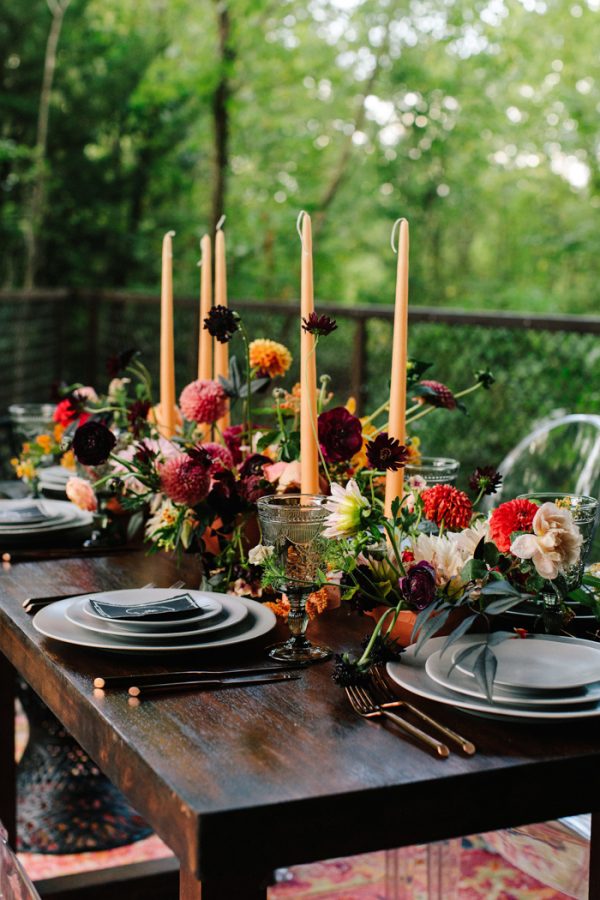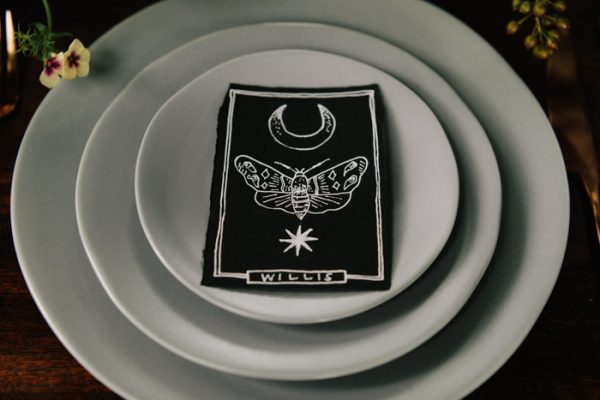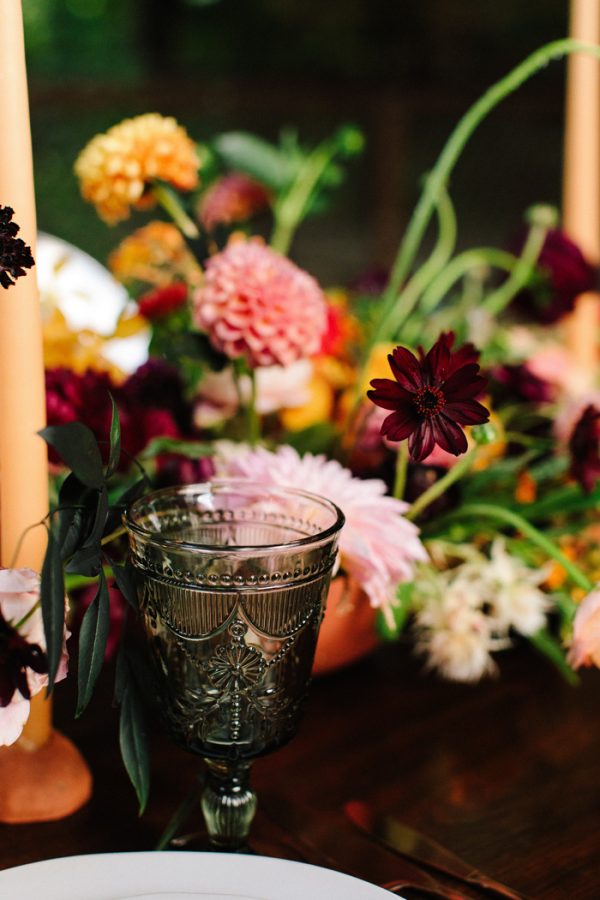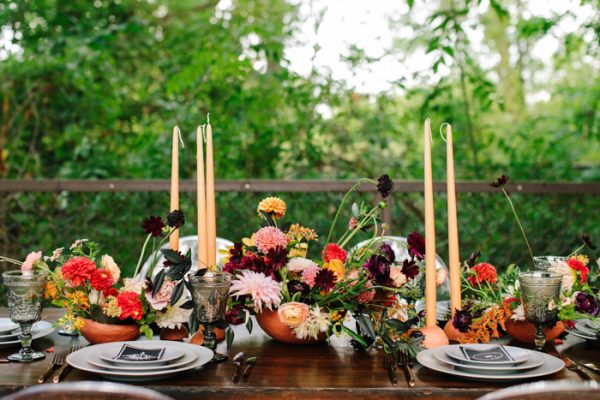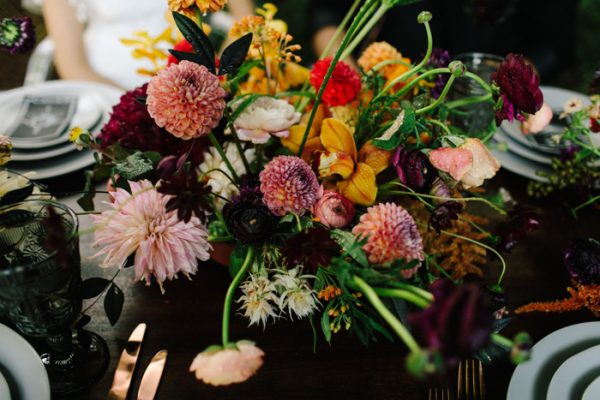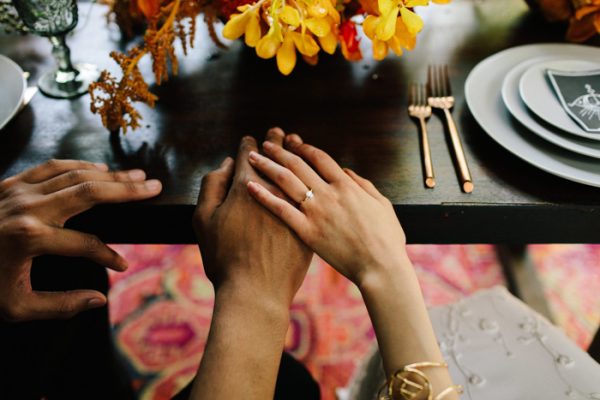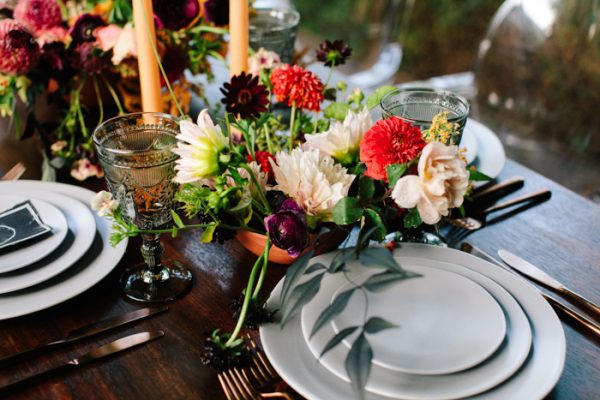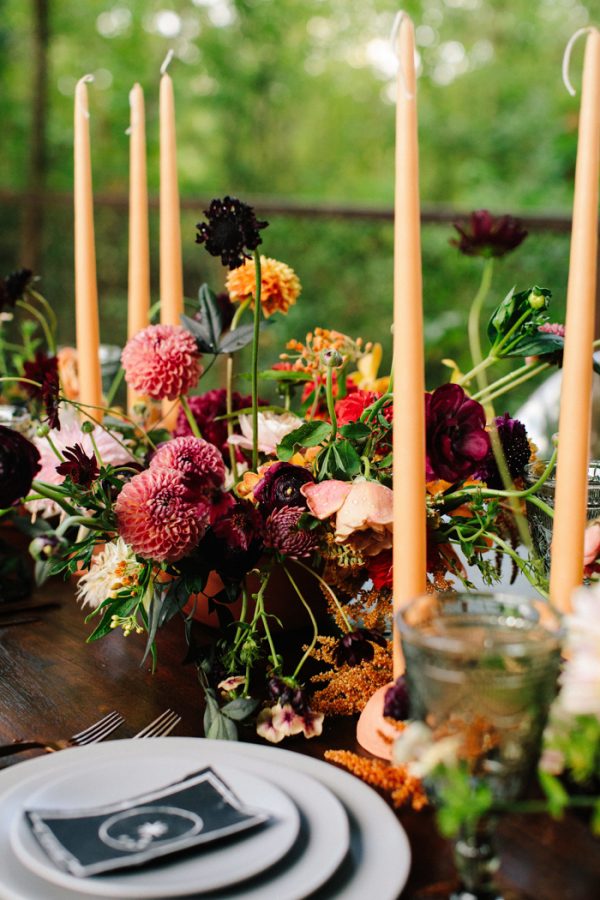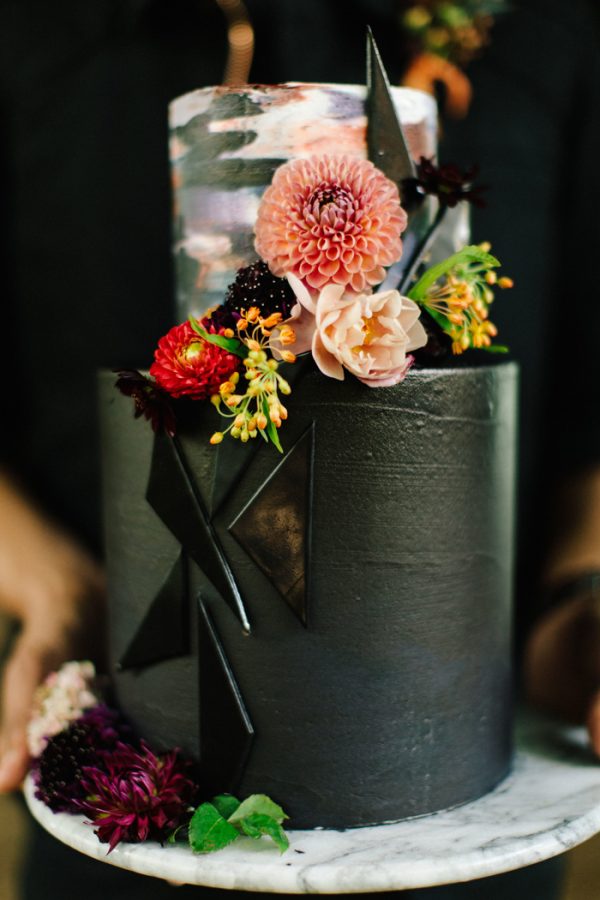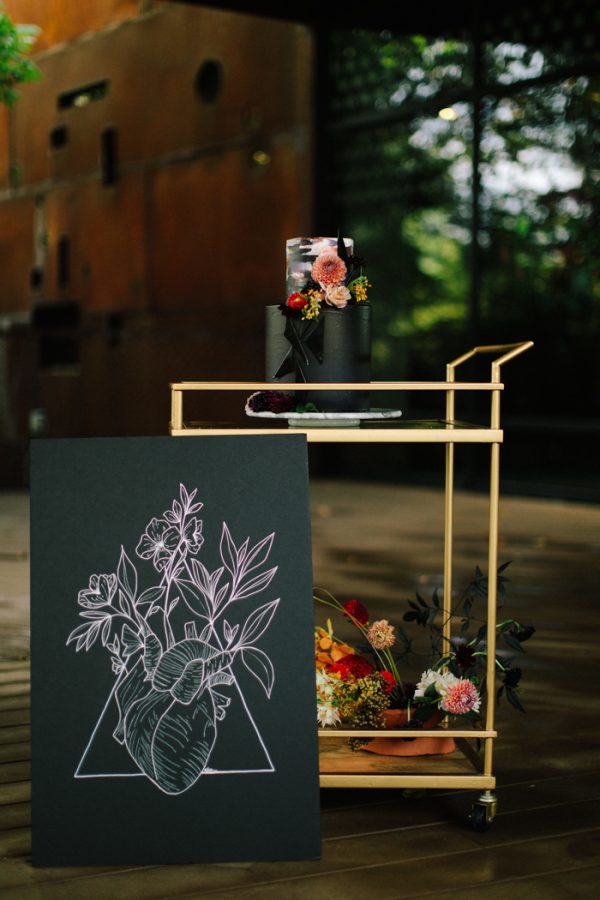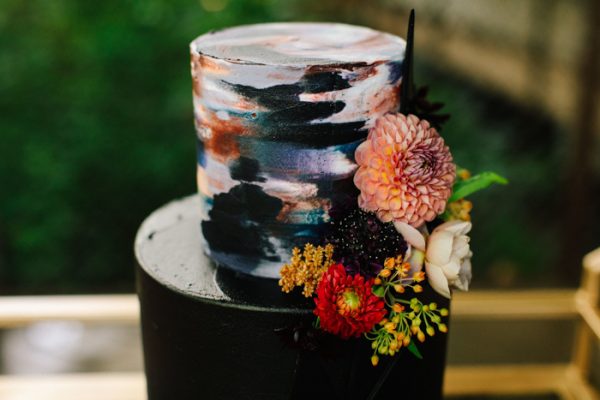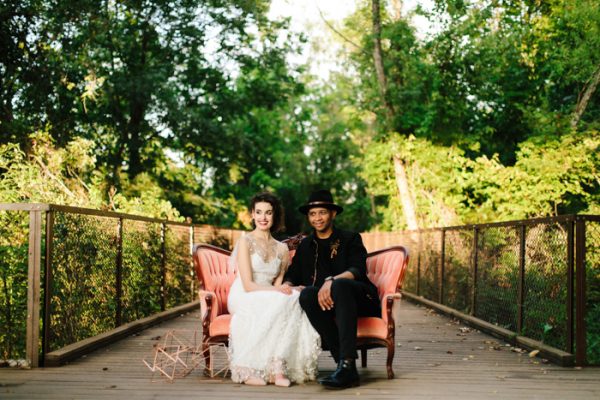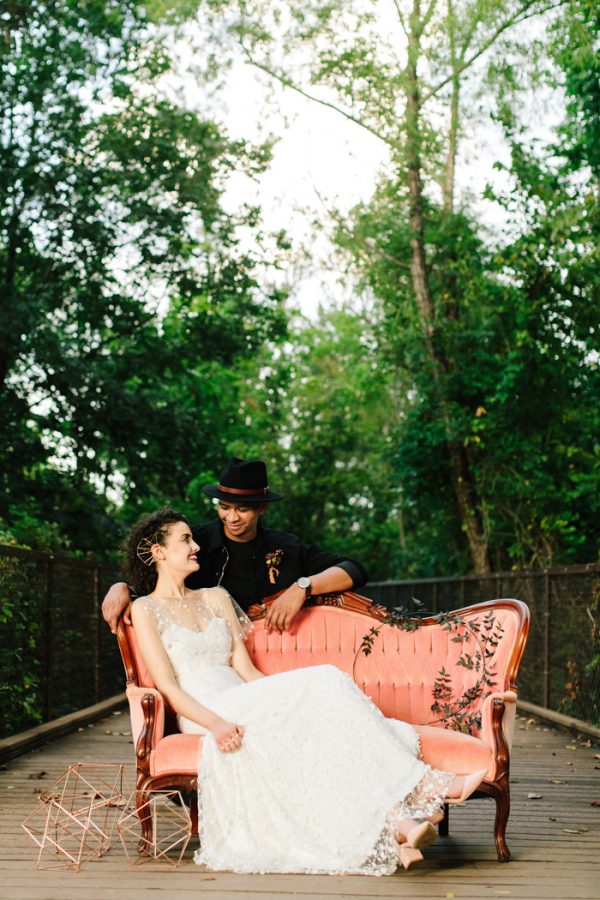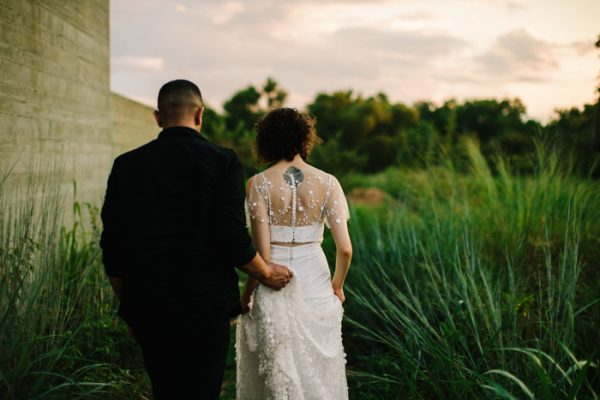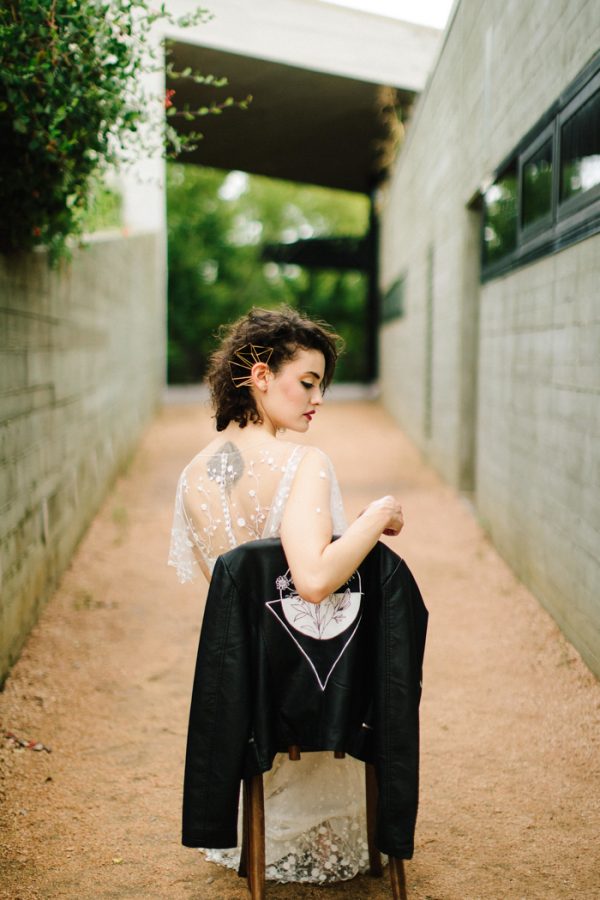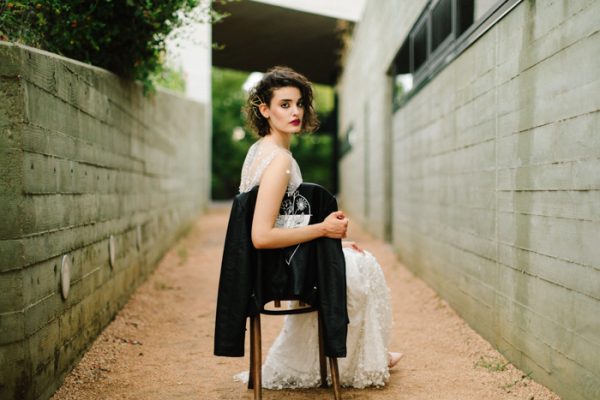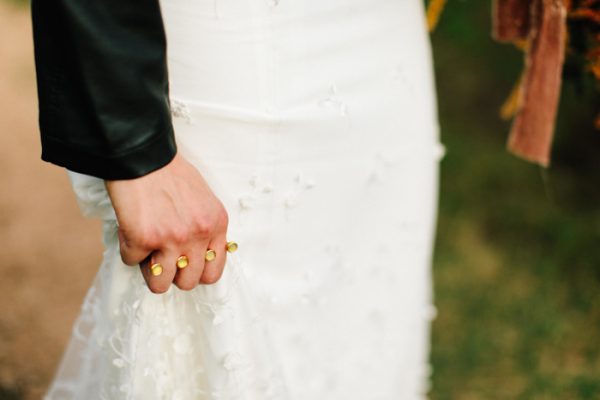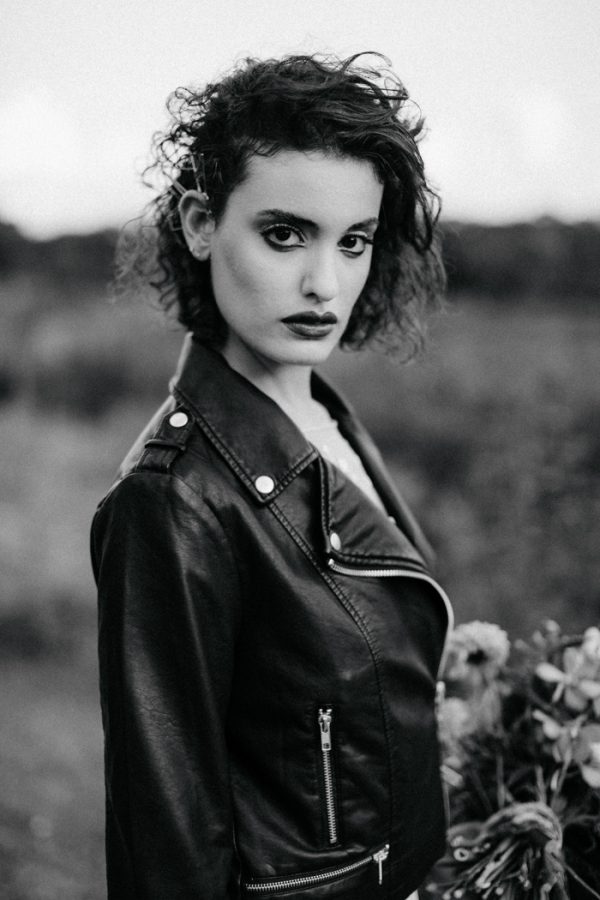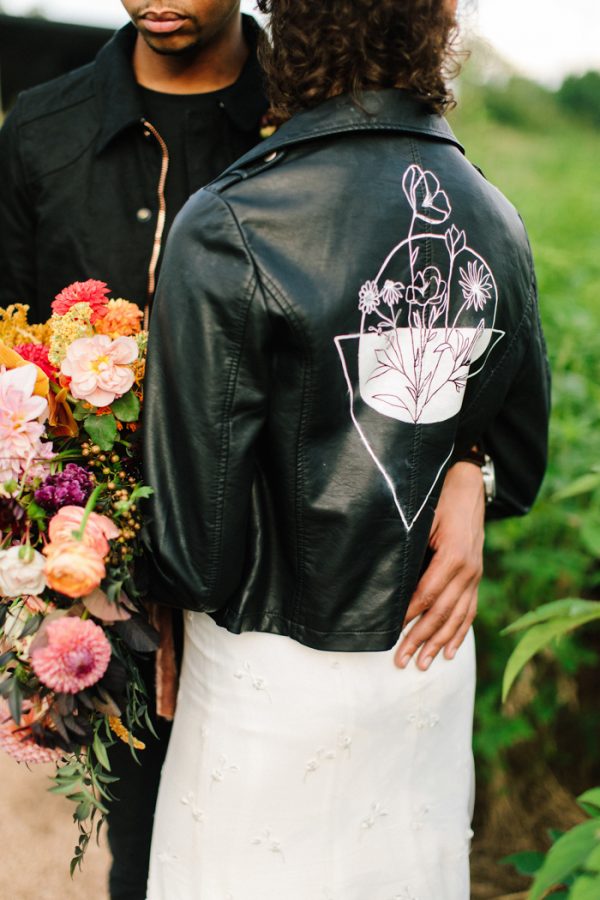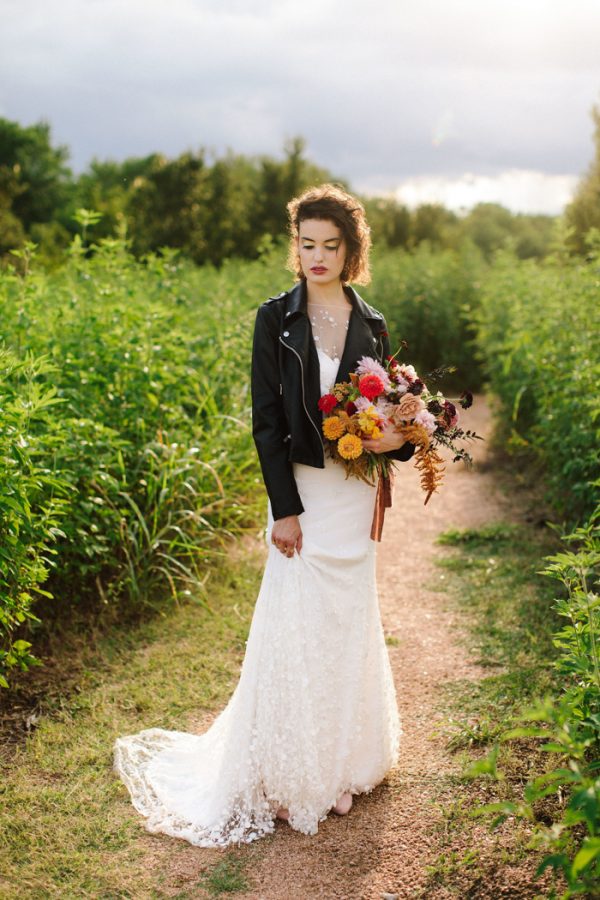 Thank you to the amazing team of vendors who put this magically edgy inspiration together, and a big thanks to our Junebug member, Jeff Brummett Visuals, for photographing it all. If this has you wanting all the fall things, take a look at these 7 signature cocktails to warm up your fall wedding.