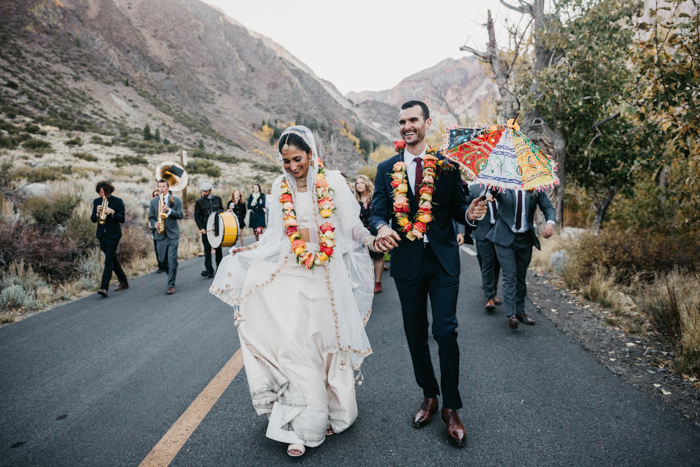 With nods to both their Hindu and Jewish traditions, Nivi and Daniel created a simply stunning fusion wedding at Convict Lake Resort! The couple tied the knot in front of a breathtaking lake, nestled in the mountains of California, with a focus on Hindu, Jewish, and American traditions that felt true to them. Then the couple led their guests in a second-line-style parade to the reception, accompanied by a brass band that played them into the night! We're honestly not sure what we love most: the vibrant orchid arrangements designed by Mum n' Roses; the couple's uncontainable joy and dance moves; or Nivi's unique twist on Hindu-meets-American bridal fashion. Needless to say, we'll be thinking about this wedding and these photos captured by Whitney Justesen Photography for a very long time!
The Couple:
Nivi and Daniel
The Wedding:
Convict Lake Resort, Mammoth Lakes, California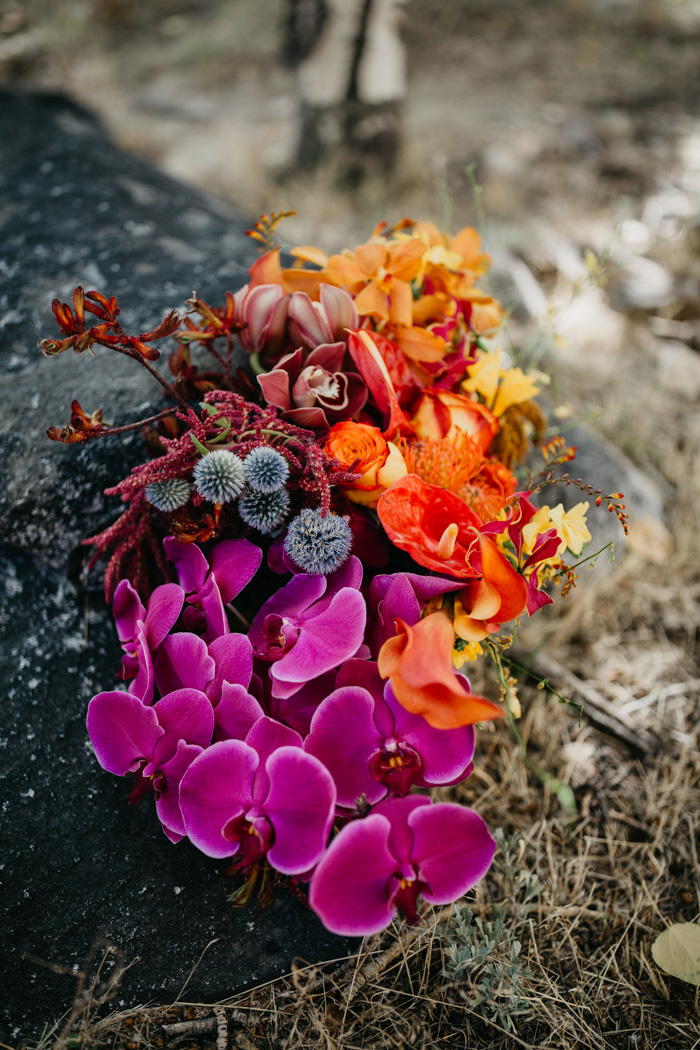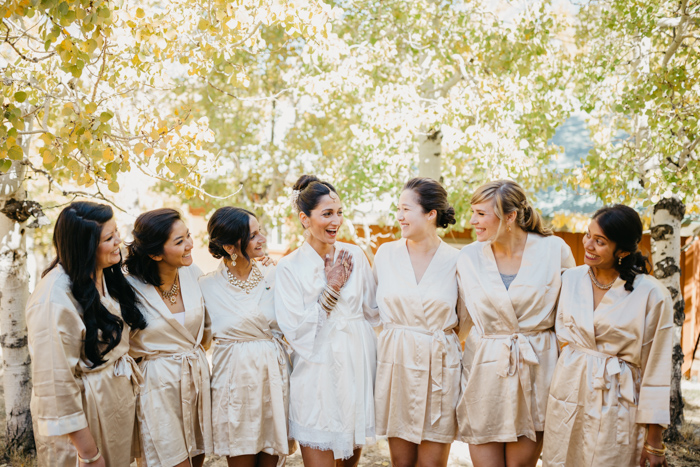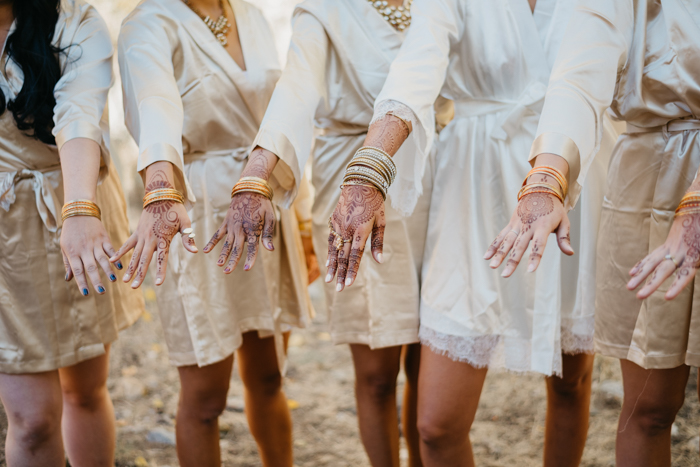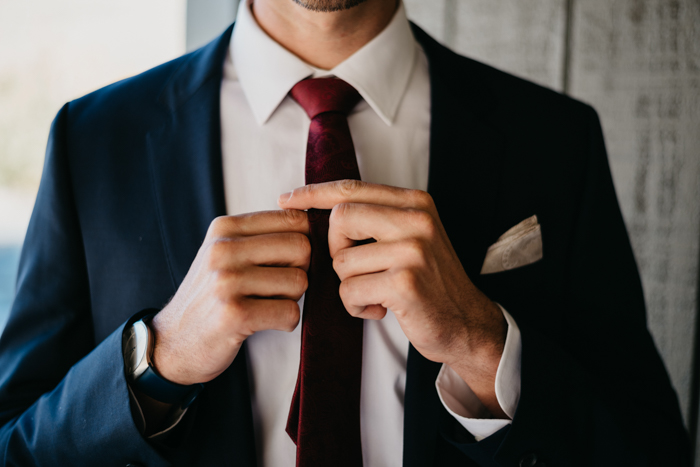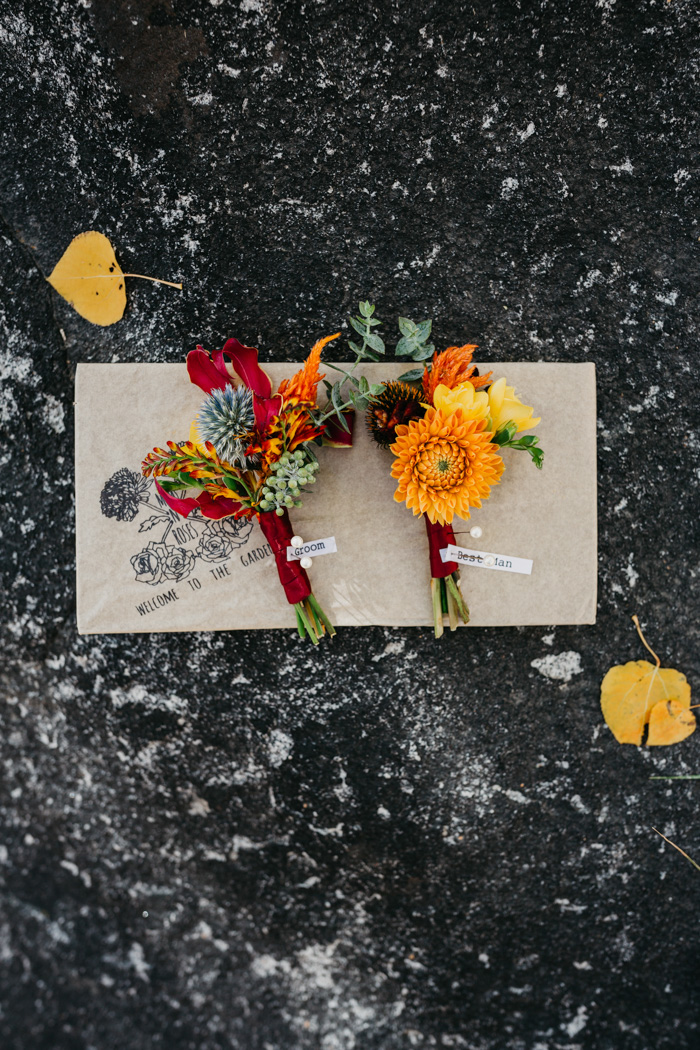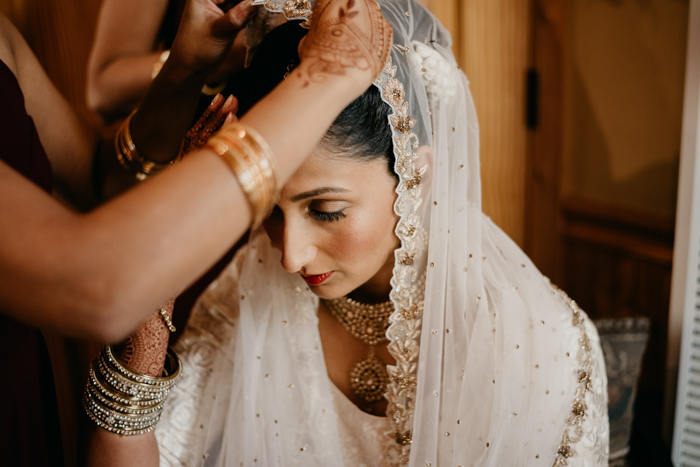 Nivi was born in India and grew up in the United States; Daniel was born in California and grew up with strong Jewish traditions. We wanted to plan a wedding that celebrated our cultures and where we came from, but also felt authentic to who we both are today. We co-created a ceremony with Daniel's brother and Nivi's sister – the people who know us best. They shared stories that painted a vivid picture of us and our connection while incorporating what we felt were the most beautiful aspects of both Hindu and Jewish cultures.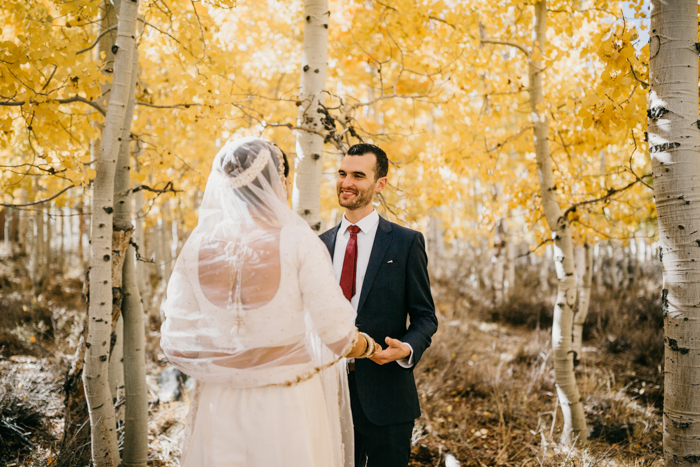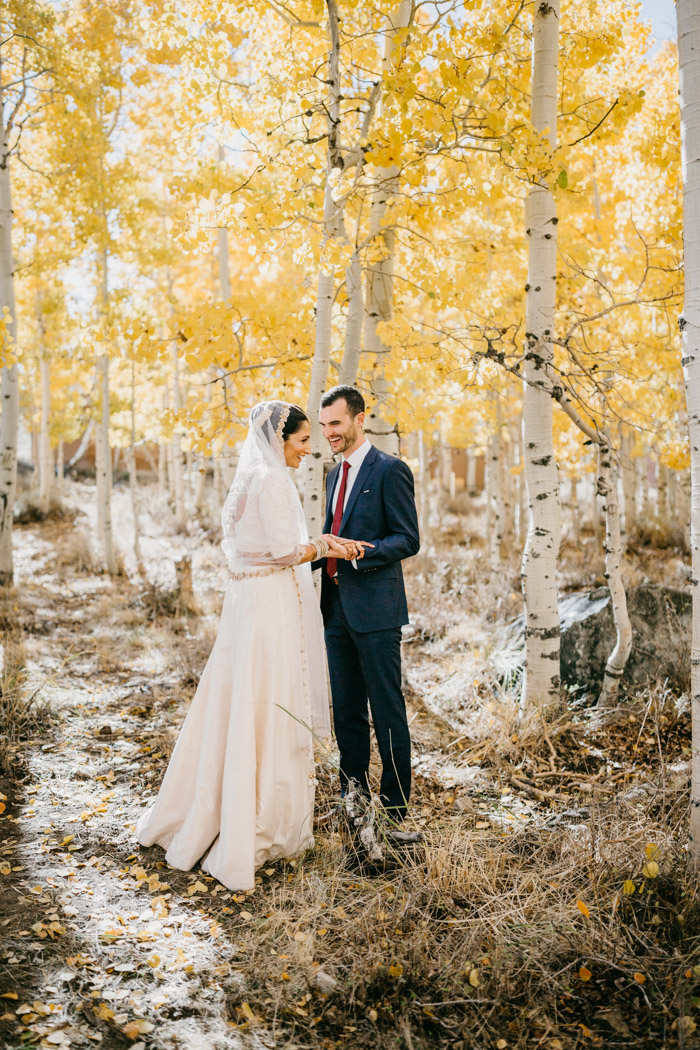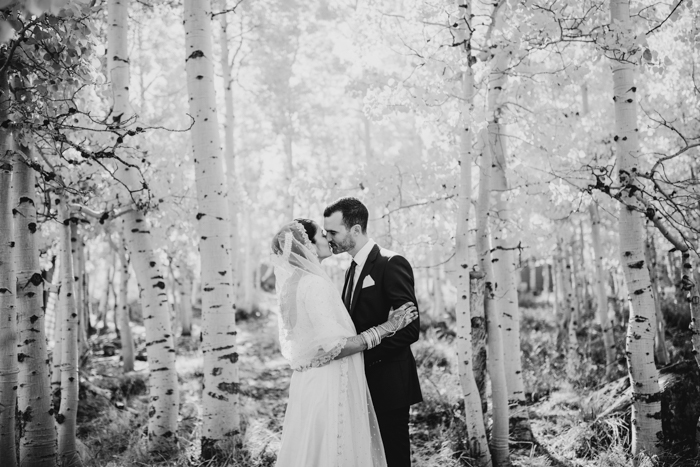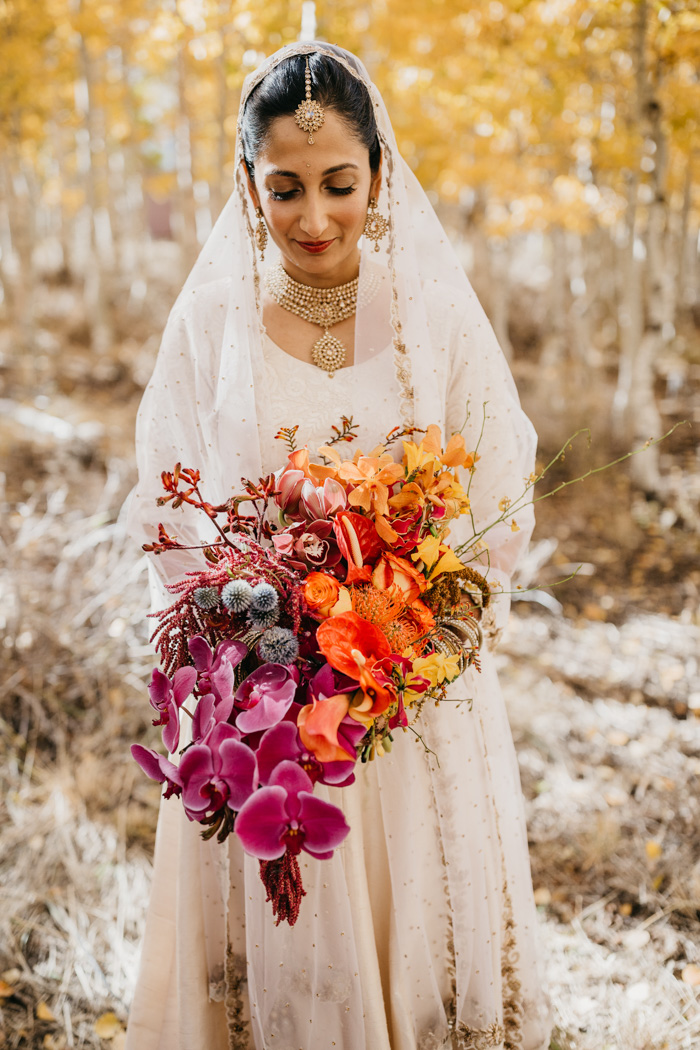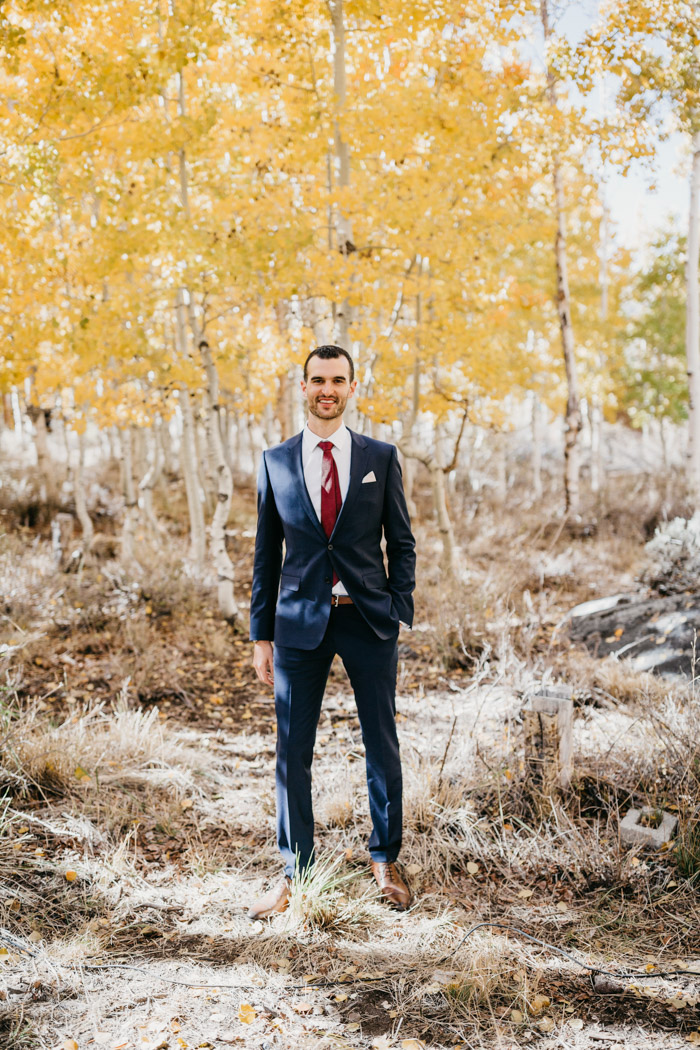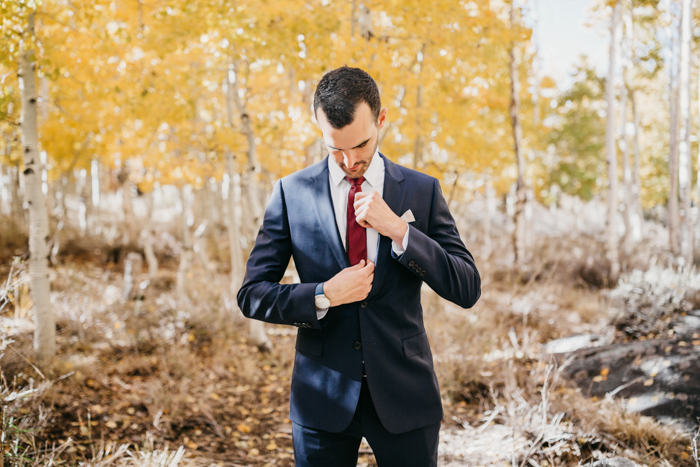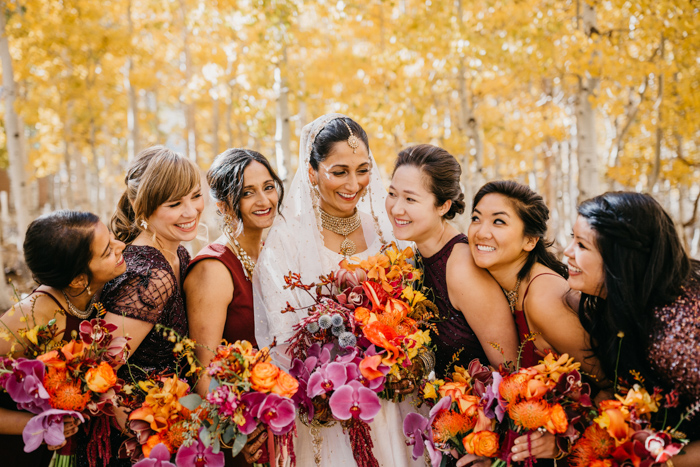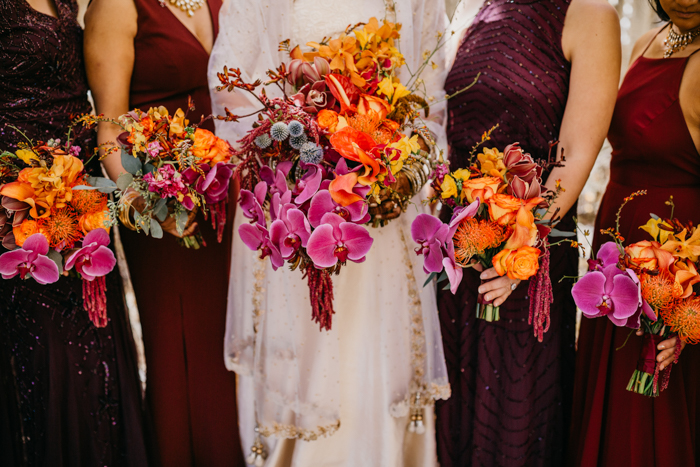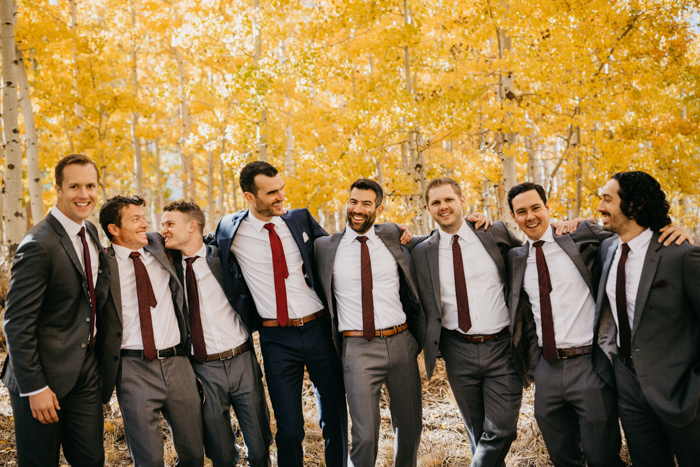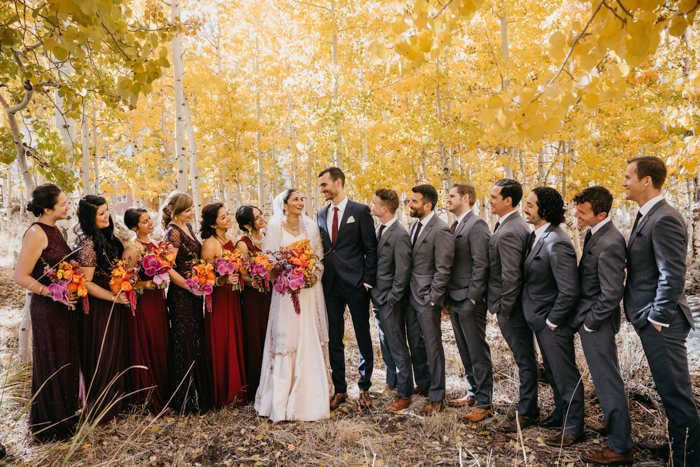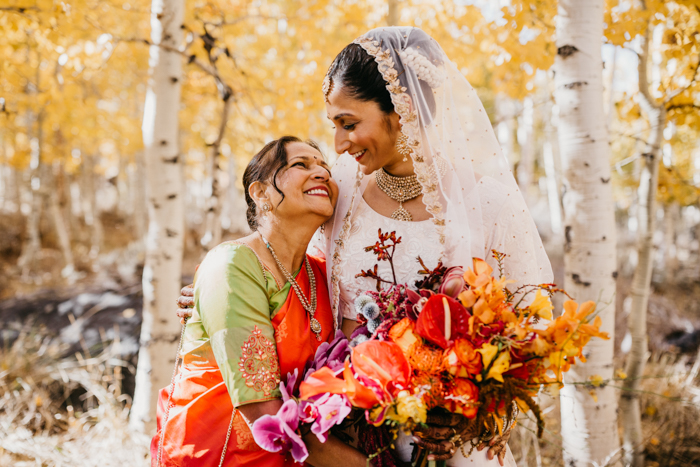 As a daughter of immigrant parents from India, I am a fusion of two cultures. While I was born in India and grew up with some Hindu traditions, I am culturally American and married an American. It didn't feel truly authentic for me to wear full color, jewel-adorned, Indian bridal attire because we weren't having a traditional Hindu ceremony. I also felt like a fraud when I tried on white dresses. I turned to self-reflection for my fashion inspiration. I knew I needed to determine for myself where I sat on the spectrum of Indian to American, and design an outfit that reflected just that. I landed on a dress inspired by an Indian lehenga cut, in Indian raw silks, accented by a rose gold jewelry sets. The creams and golds of the outfit make it feel more western.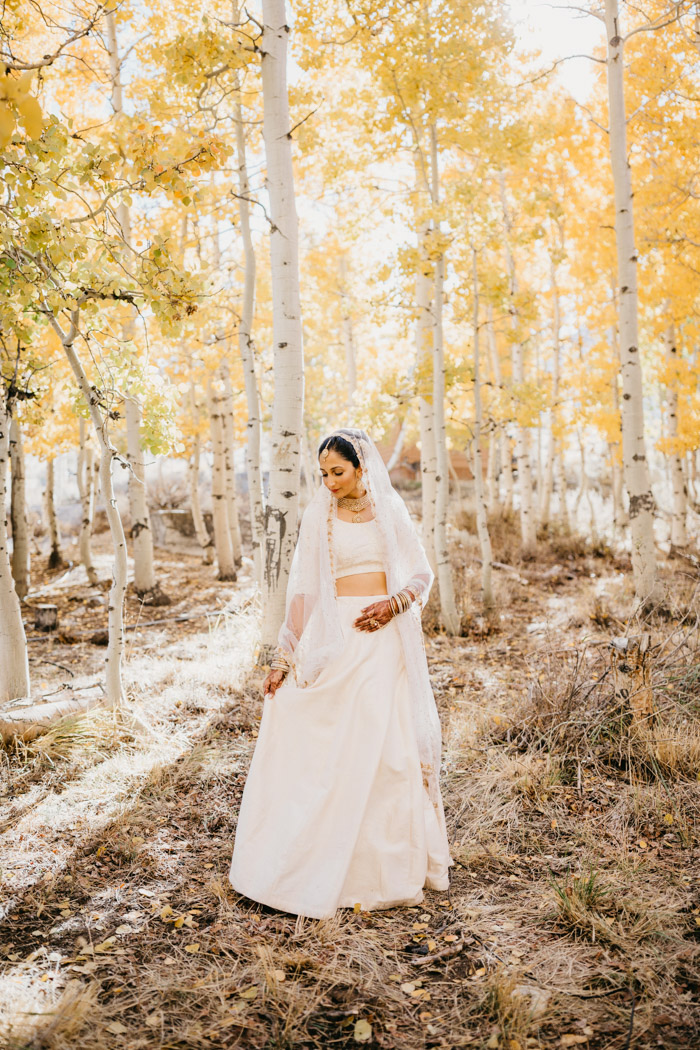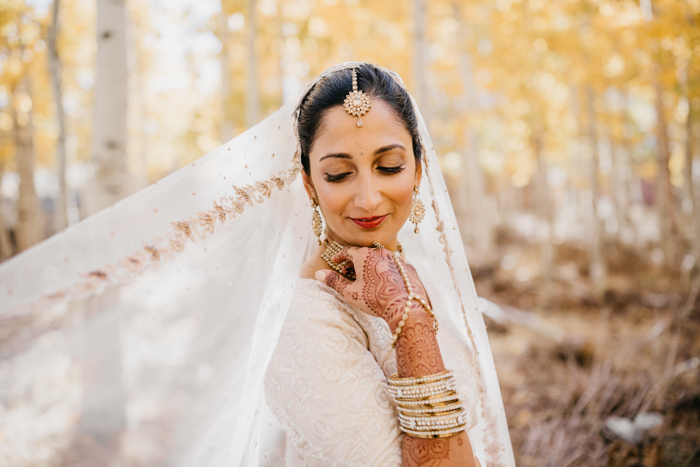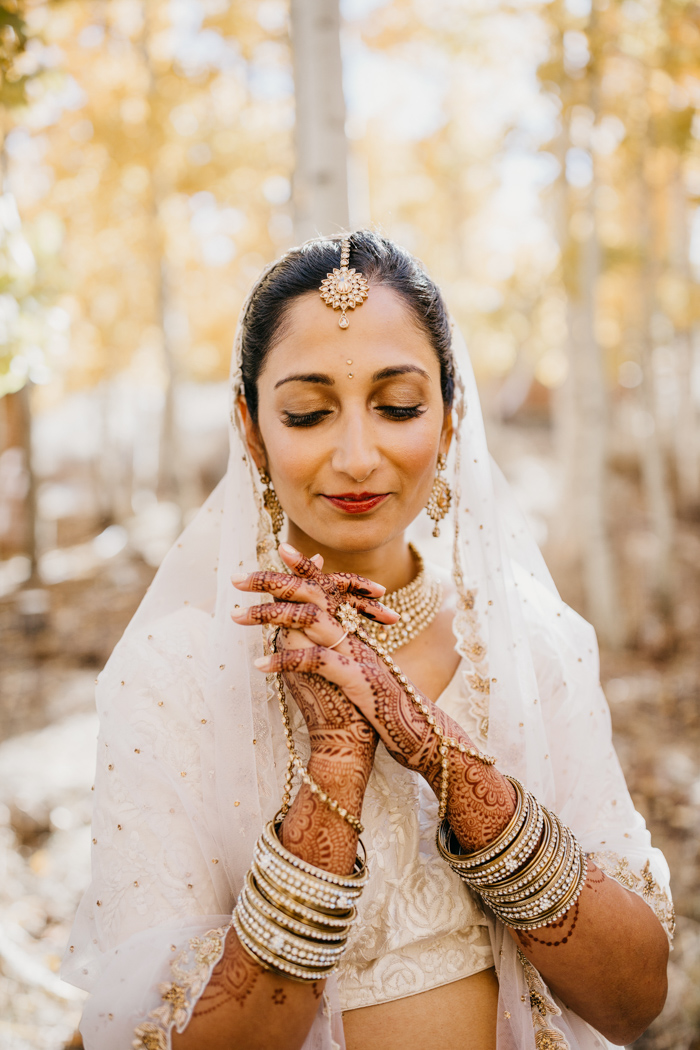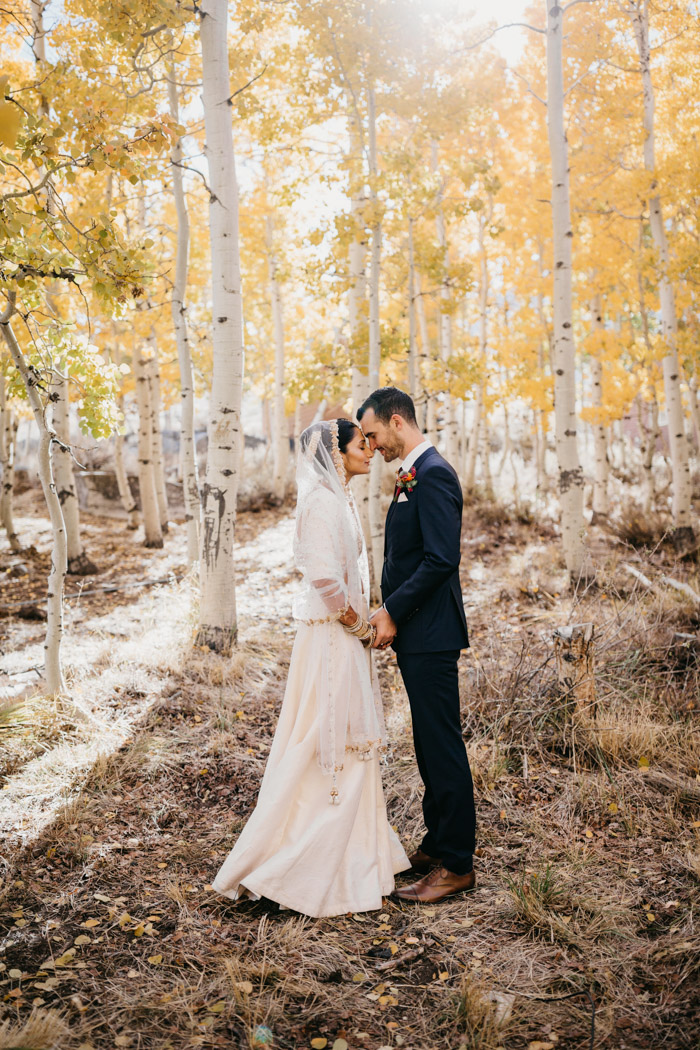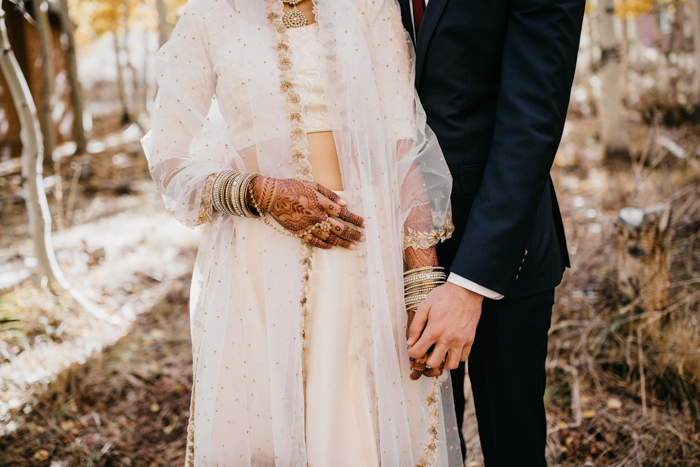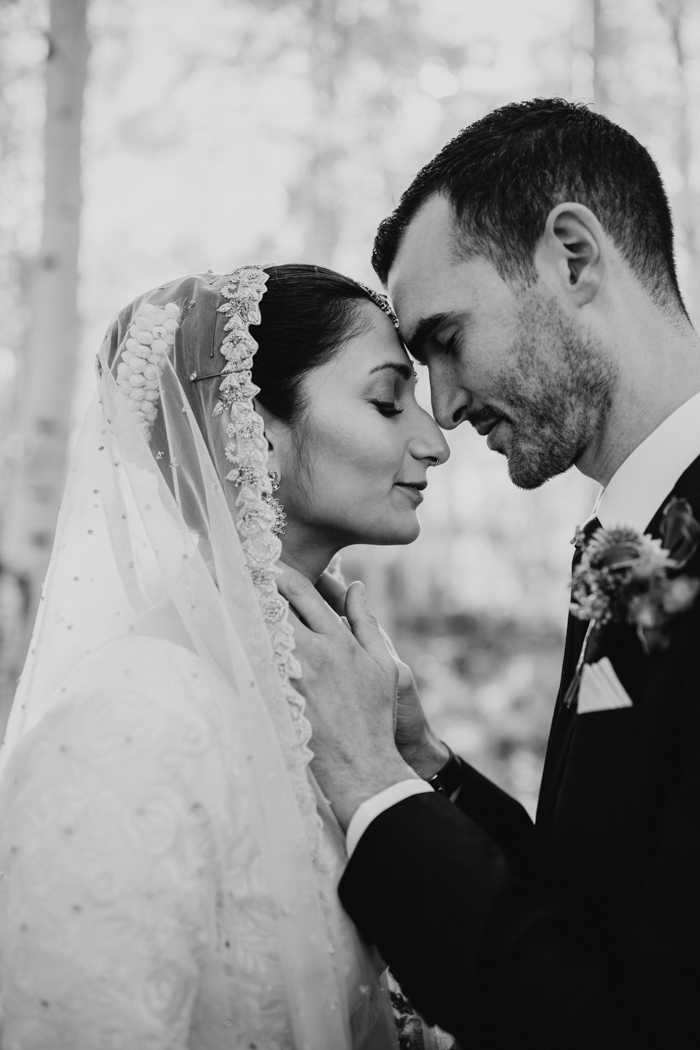 We got married on a bright fall day on an alpine lake nestled within a dramatic, glacier-carved mountainscape. We walked down the aisle with the sun gleaming in our eyes while staring into the vivid, turquoise lake. In both Hindu and Jewish traditions, we begin important ceremonies with the lighting of a fire, to serve as a light, represent wisdom, and as a witness to the event. The moment we lit the candle, the sun set behind the mountain range, transforming the entire scene from vivid bright colors to a calming, warm grey. The dramatic change in light and colors was noticed by all and felt like an unplanned spiritual moment in our ceremony.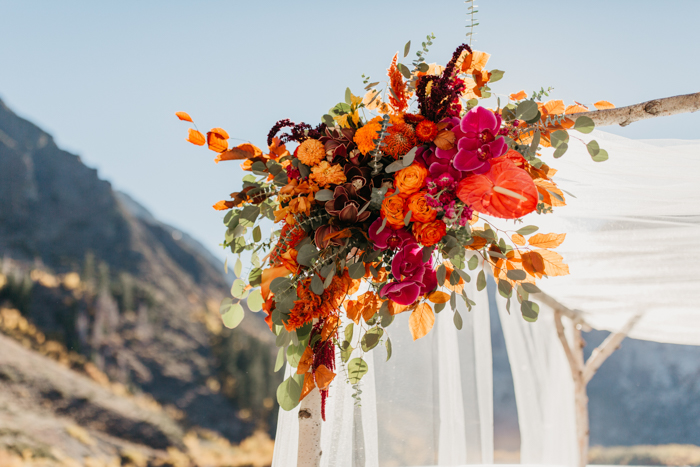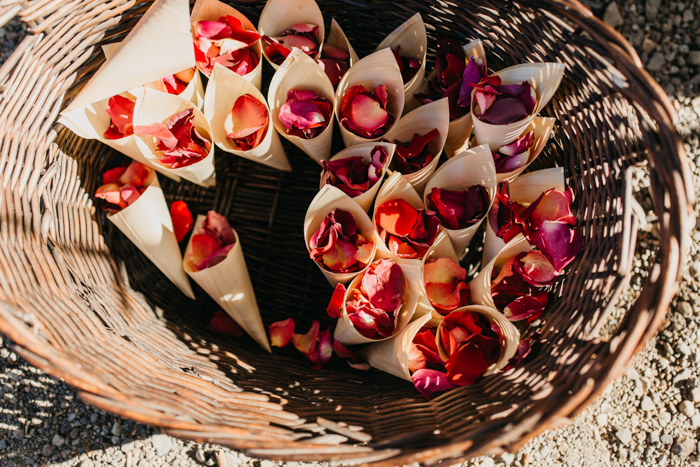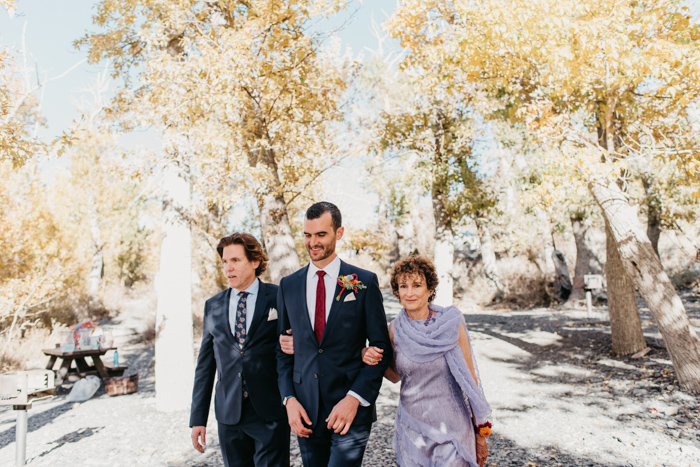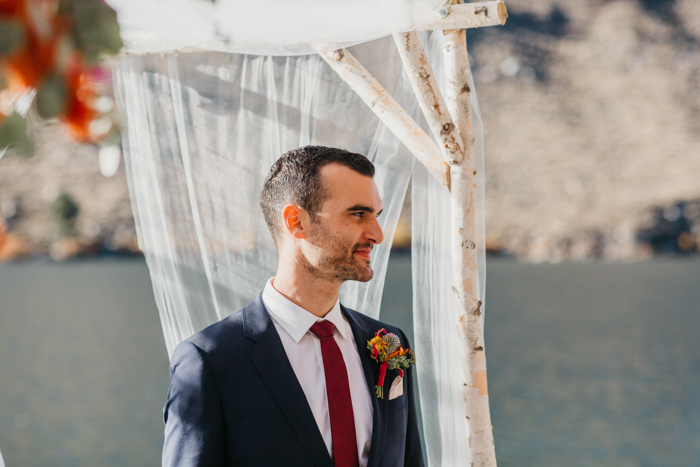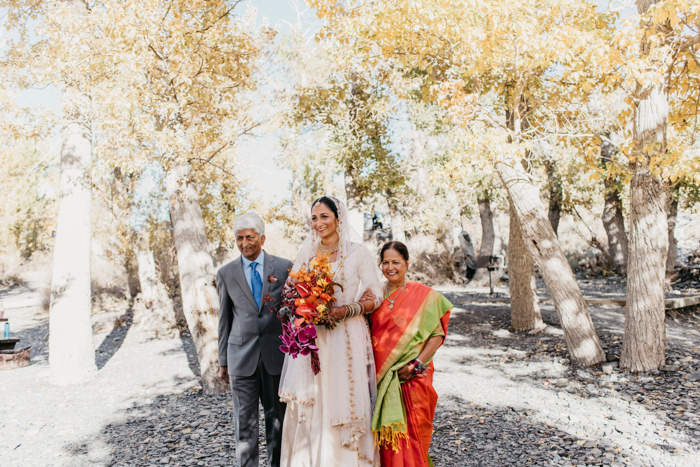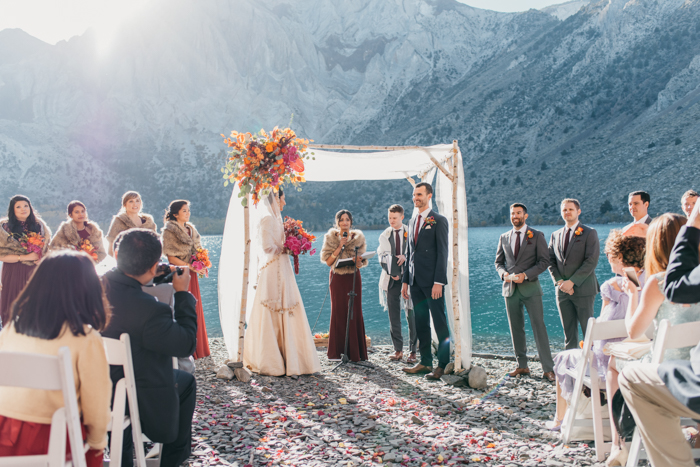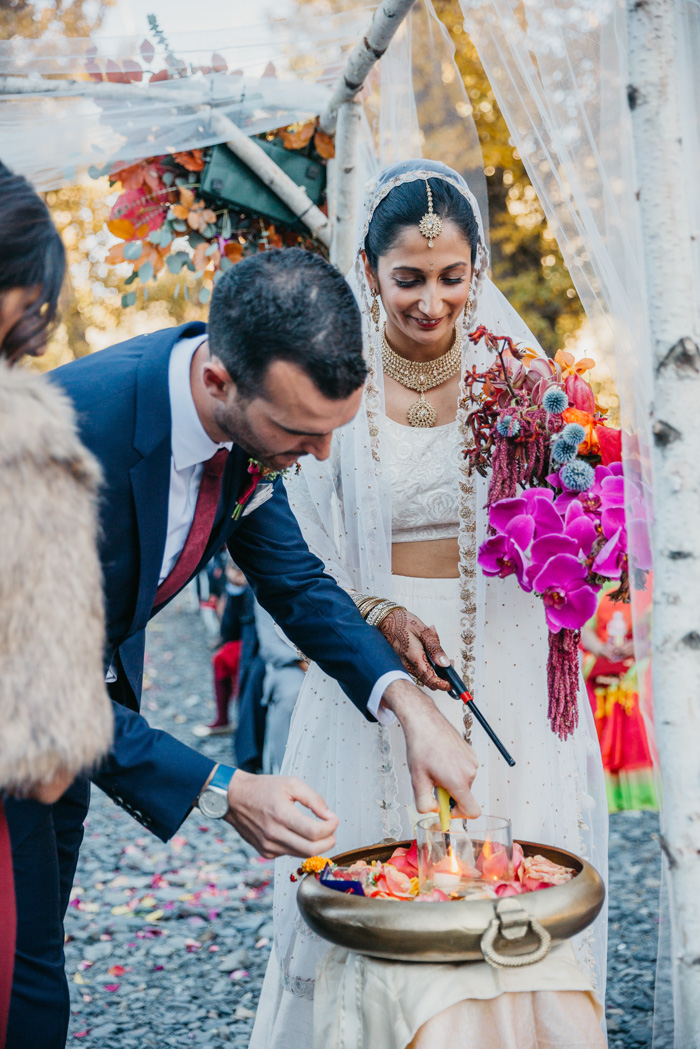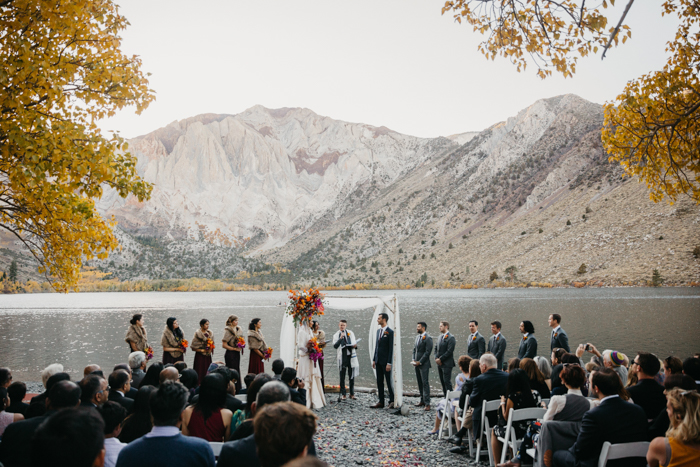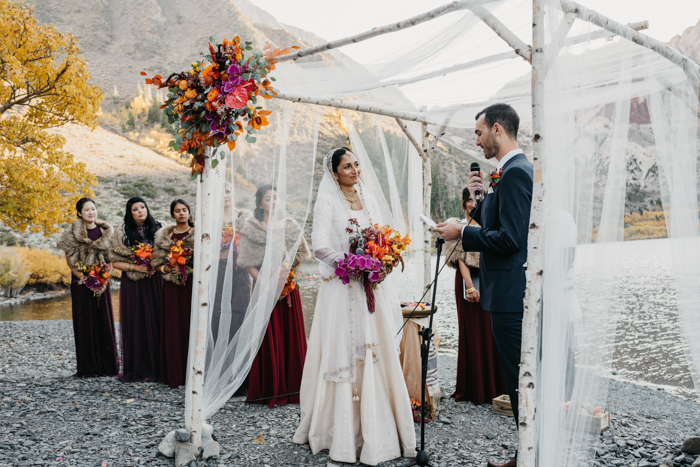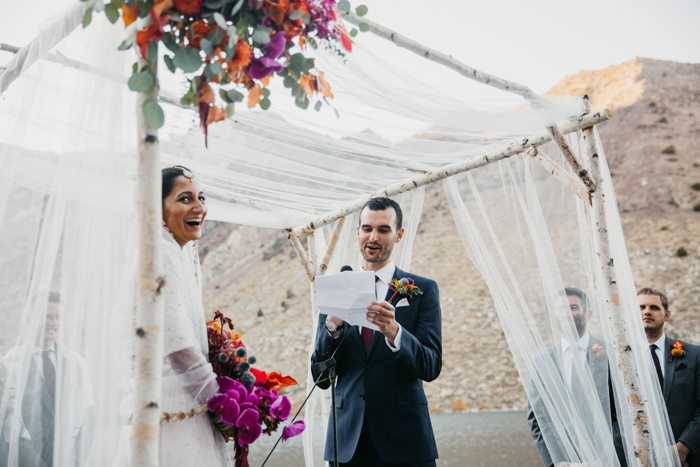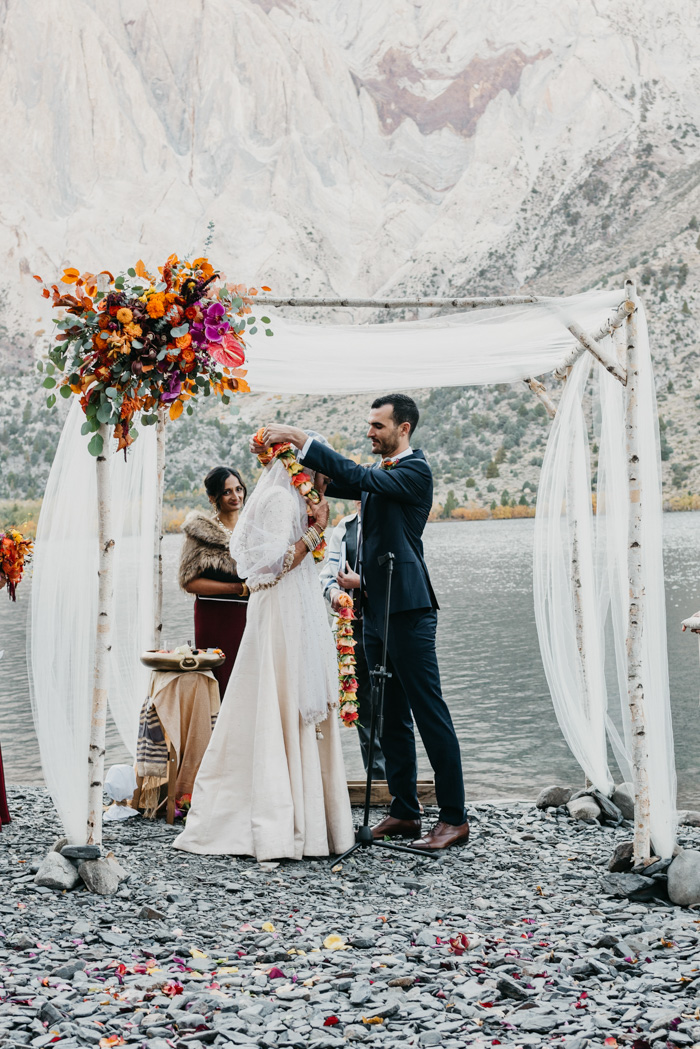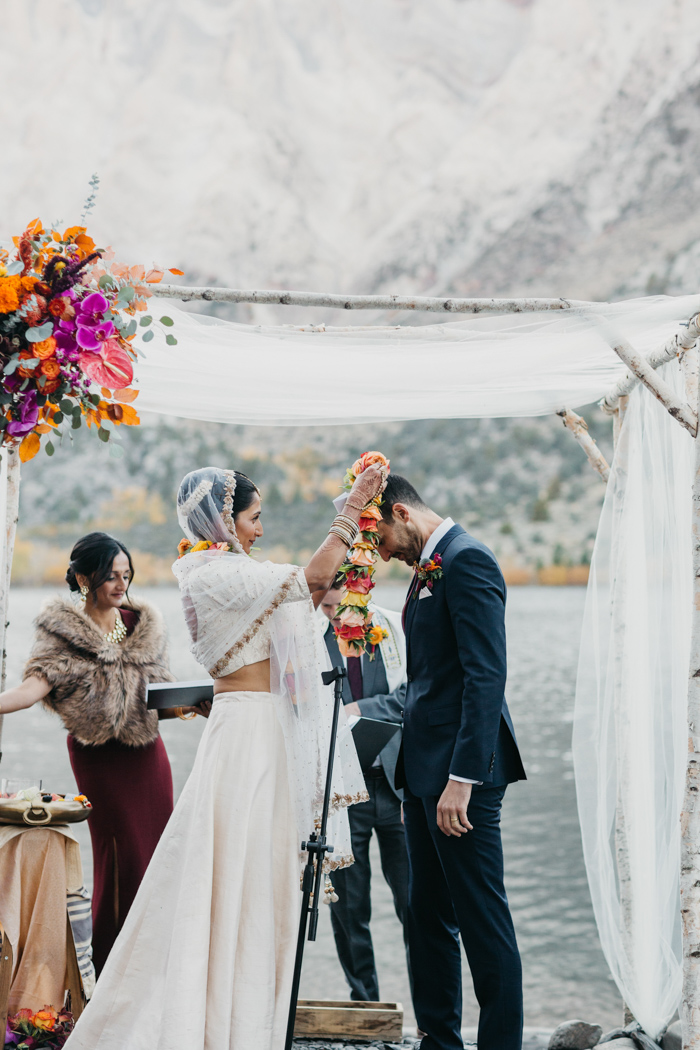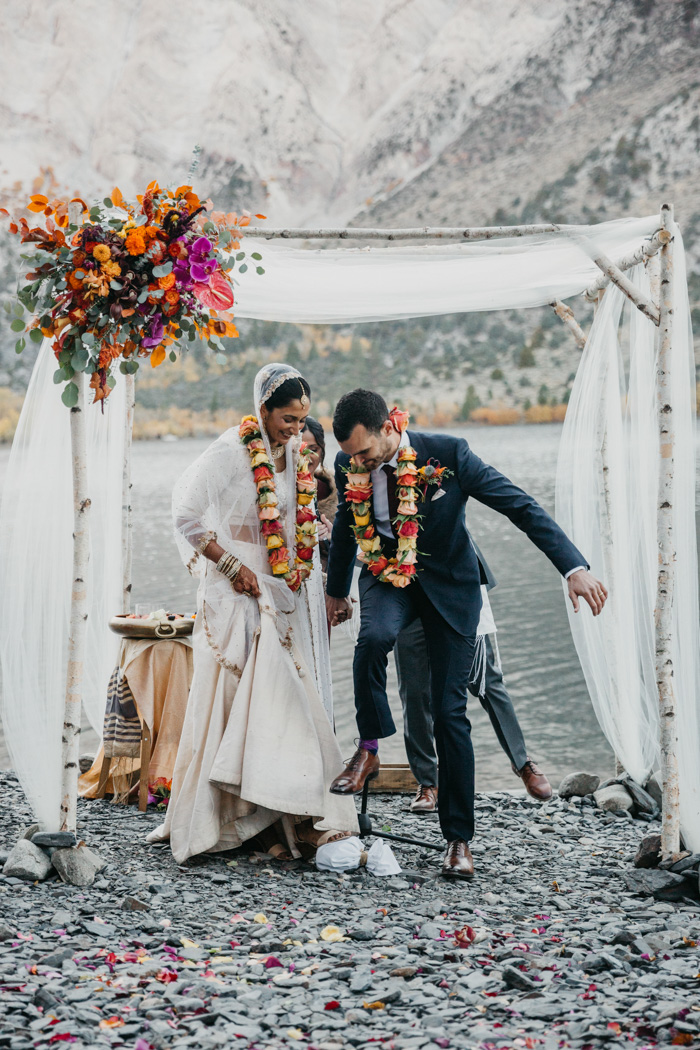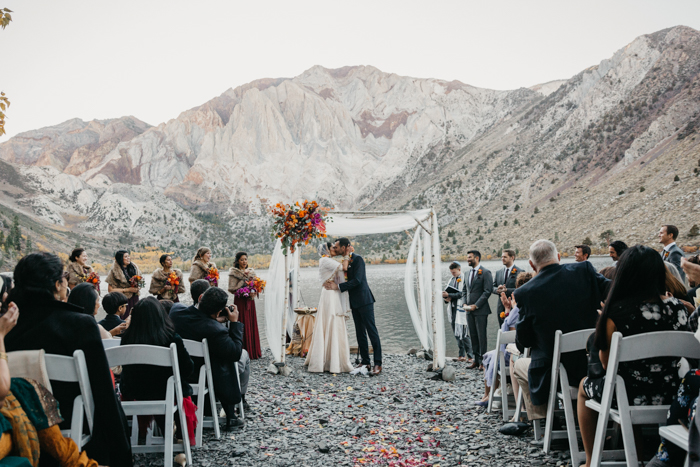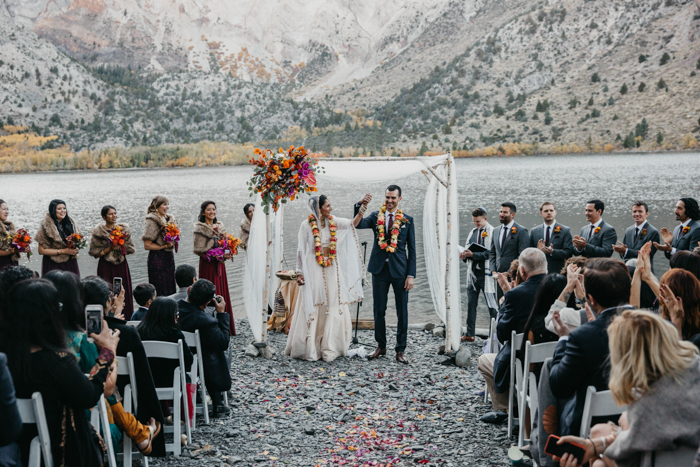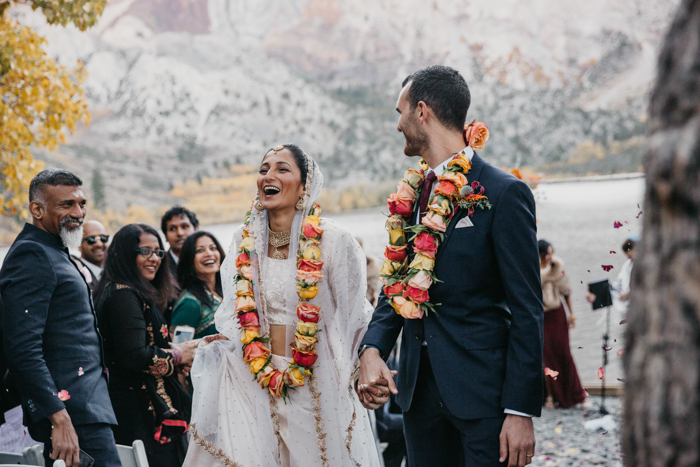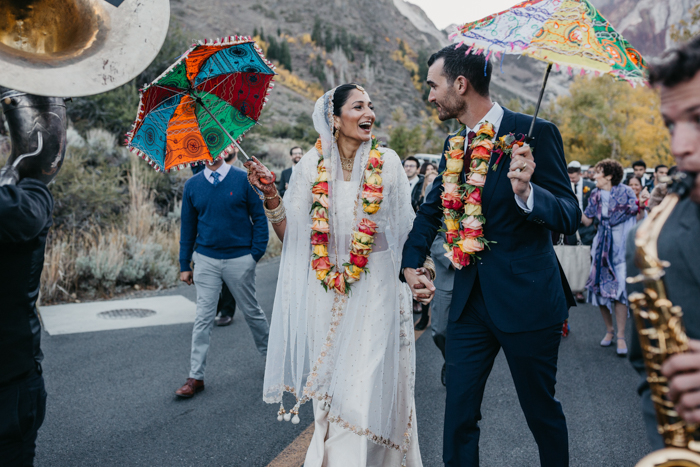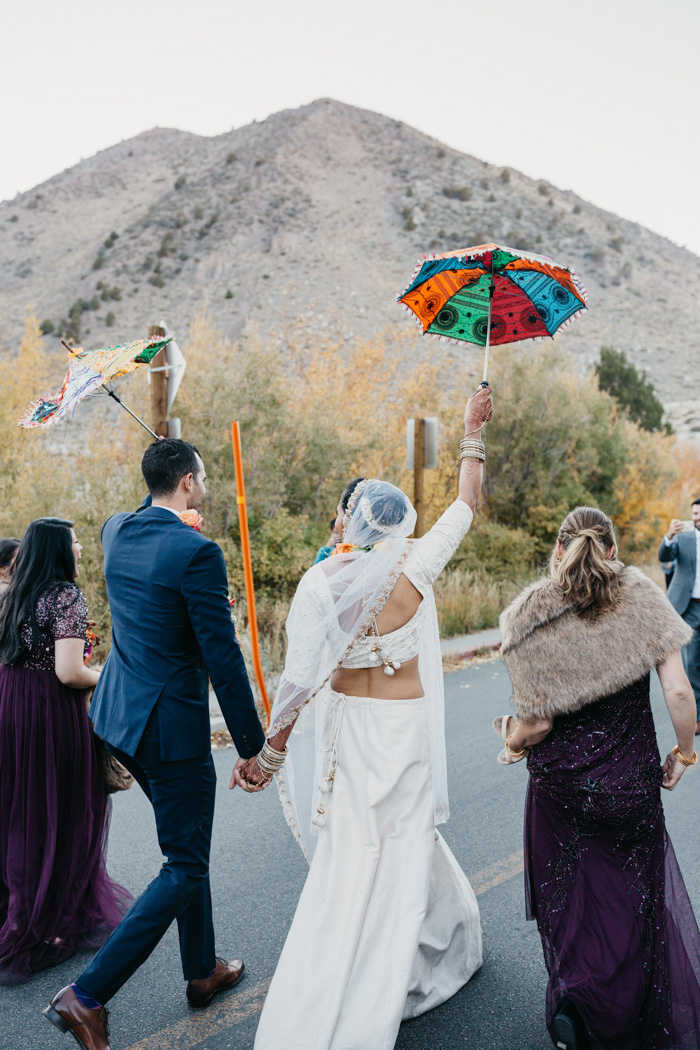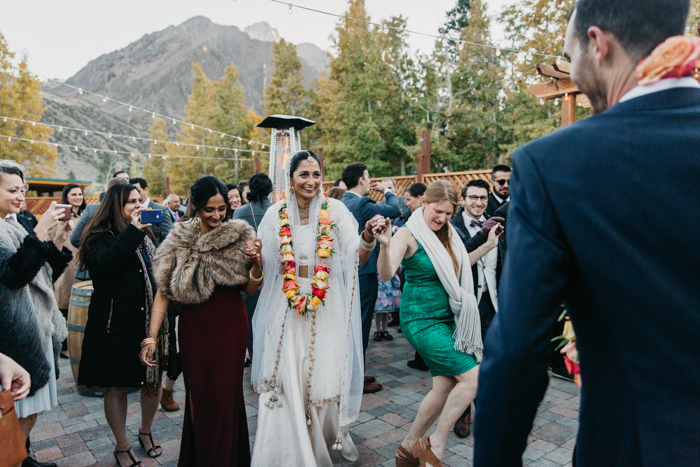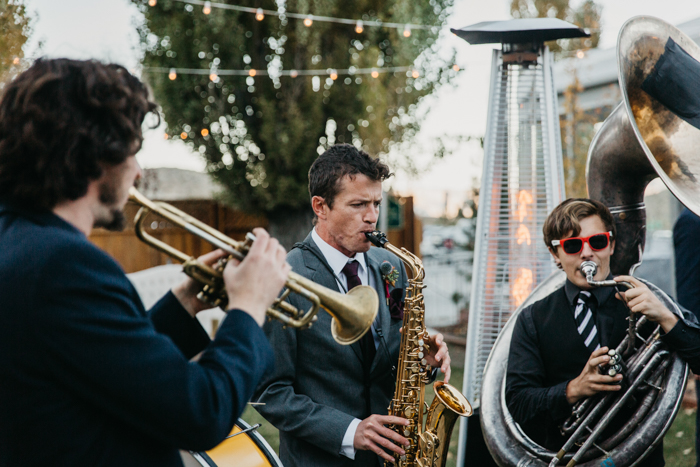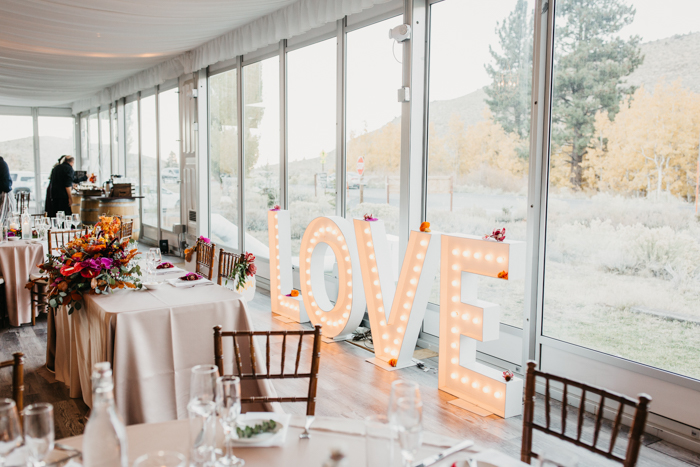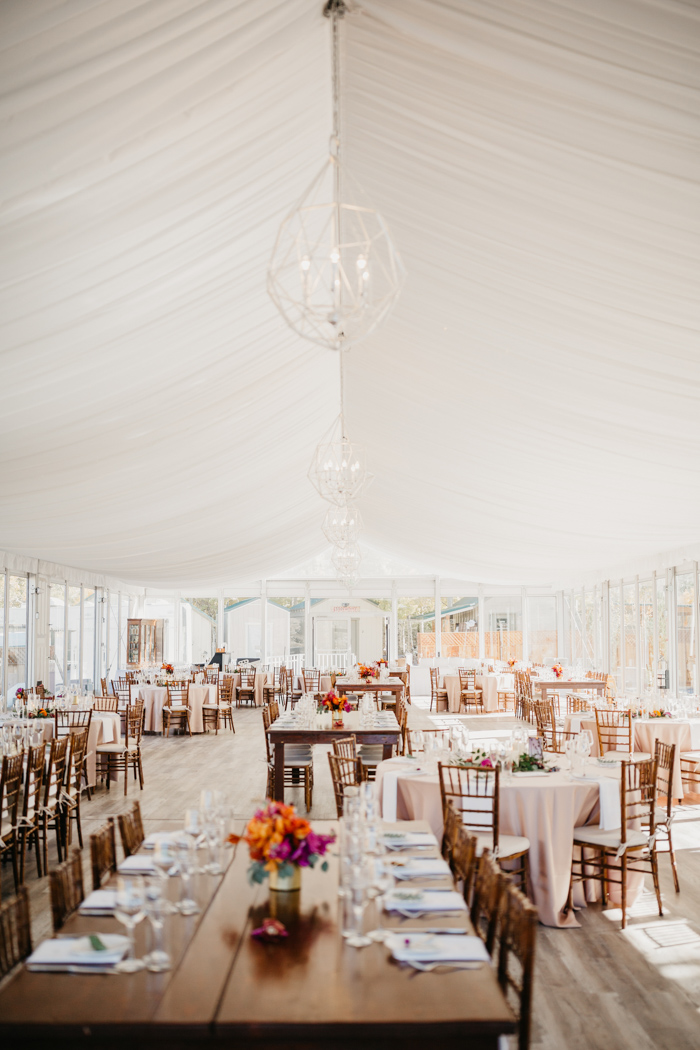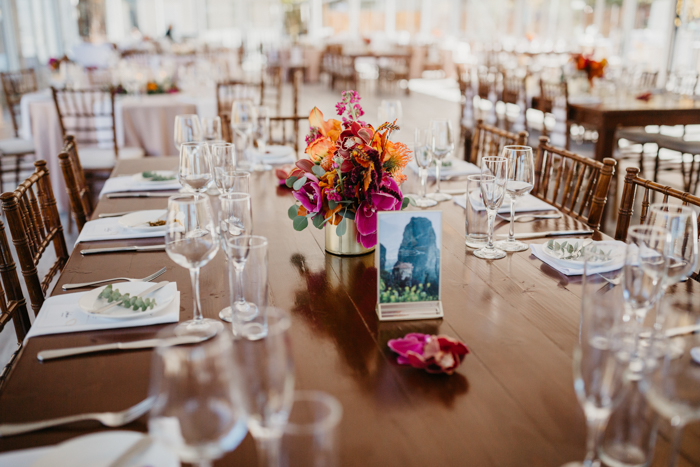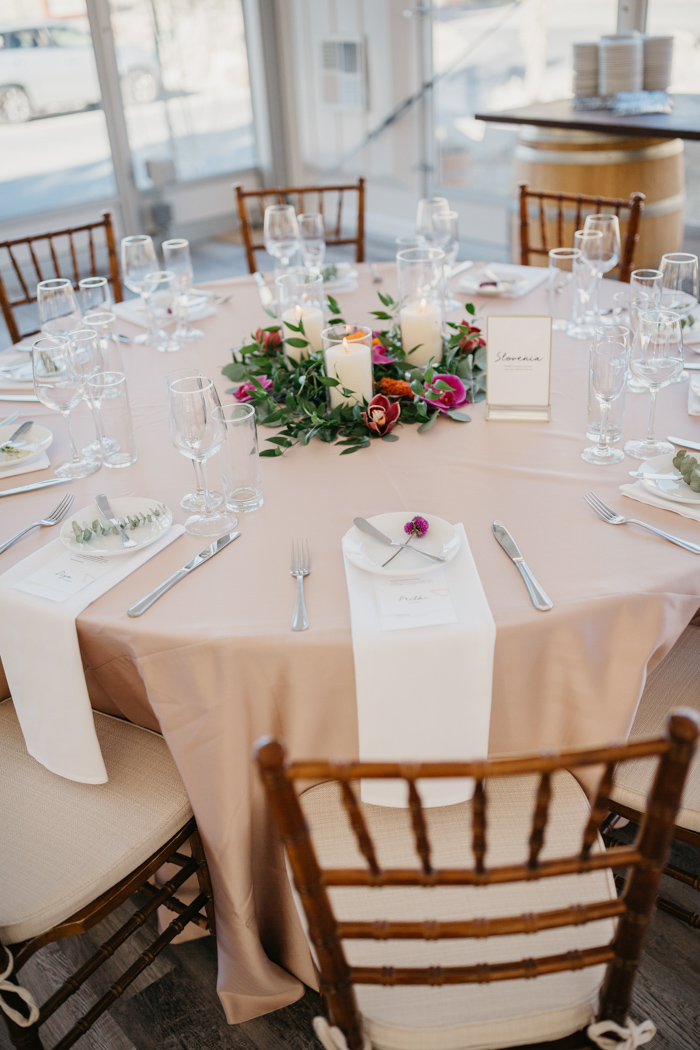 We time-boxed our wedding planning activities and made sure we had finished all of our tasks a full month before the wedding. This way, we could slide into the festivities leading up to the big day with calm, relaxed attitudes and truly be present in the celebrations. To do this, we suggest using sticky notes to identify everything that needs to get done and leave them on a wall or window of your home, so you stay on task!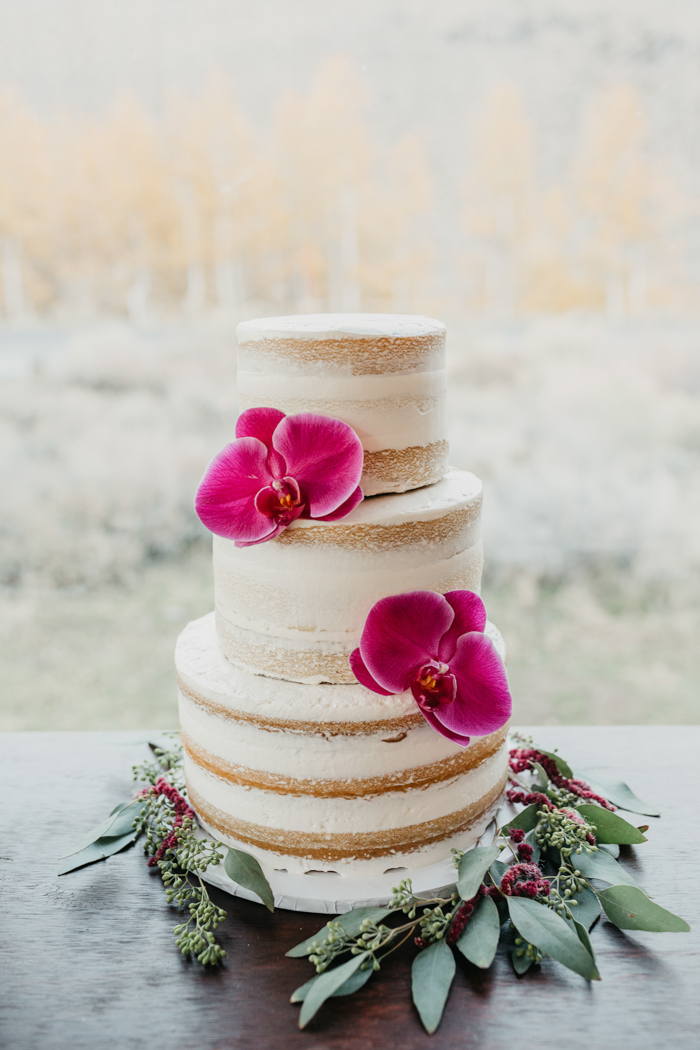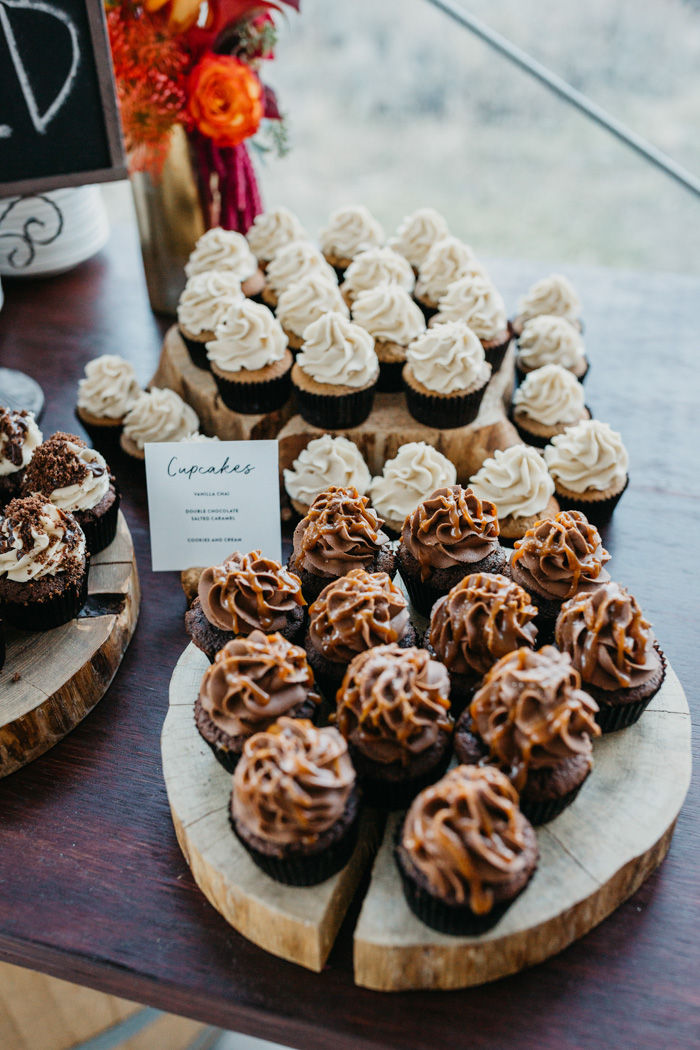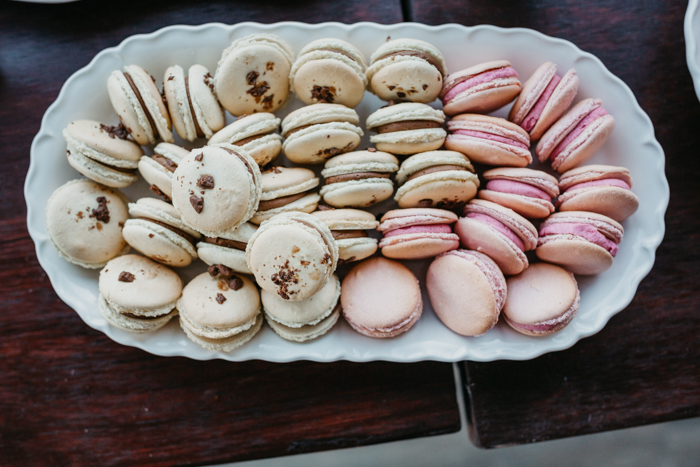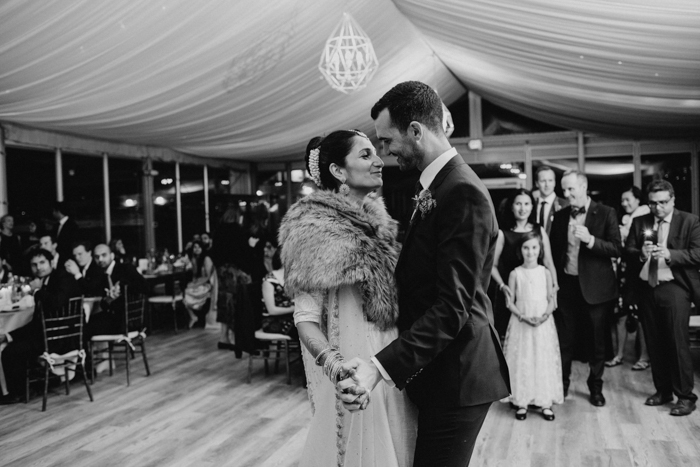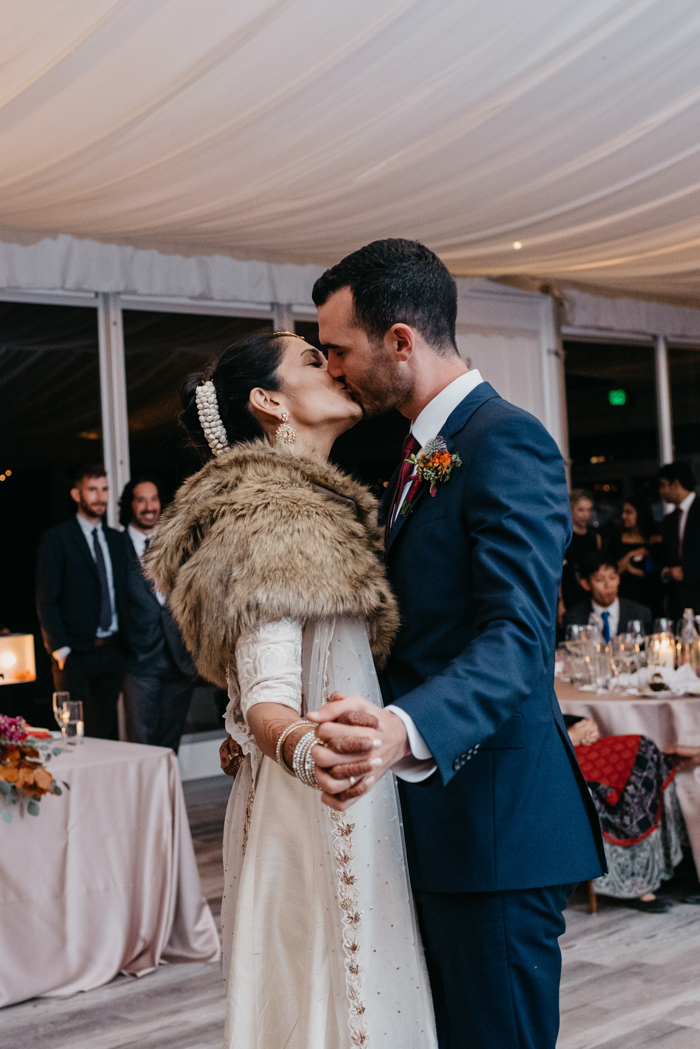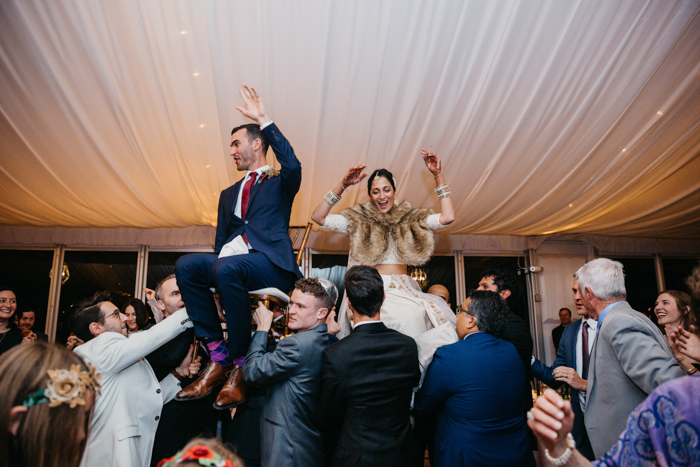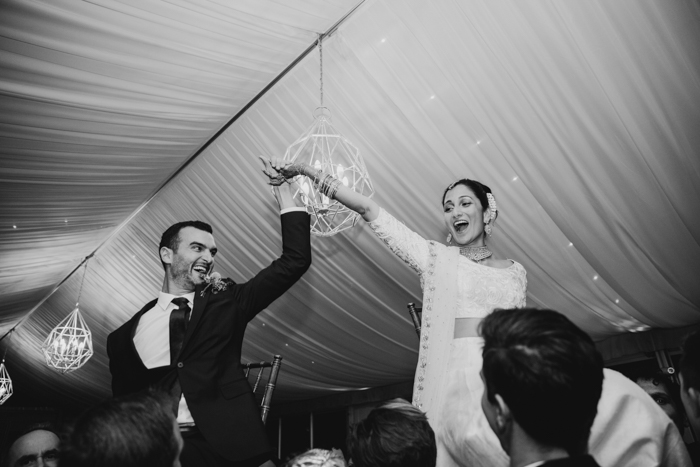 Congratulations to Nivi and Daniel, and an extra special thanks to Whitney Justesen Photography for sharing this wedding at Convict Lake Resort! Want to see more fusion wedding inspiration? This rustic glam Indian wedding at Durali Villa is a British Columbian countryside dream!