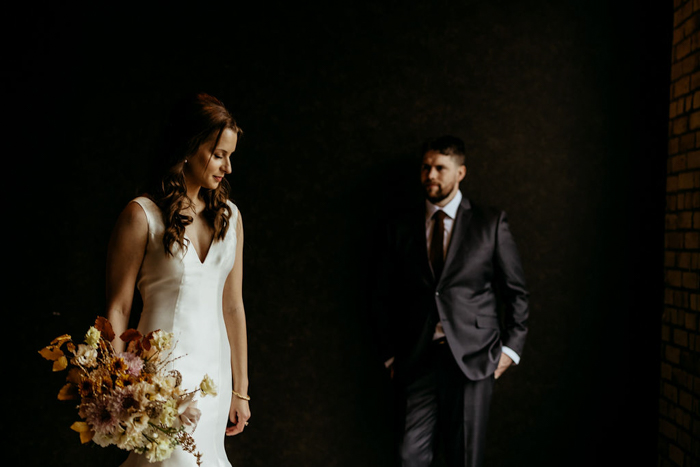 Erin and Colin may not have grown up in Minnesota, but they quickly developed a deep love for the state. Captivated by the vibrant autumn colors, they were determined to bring the essence of this beautiful season into their wedding day. Together with their skilled team of vendors, they created a warm and inviting atmosphere by incorporating a color palette of neutral tones and natural foliage. The addition of cozy candlelight added a touch of enchantment to the ambiance. However, the true showstoppers were the mesmerizing floral arrangements that adorned their Hewing Hotel wedding.
Hewing Hotel is undeniably captivating. Glimmering vintage-style chandeliers gracefully adorn the space, complemented by the grandeur of expansive windows and the charm of exposed brick walls and ceiling beams. As the couple exchanged their vows and celebrated their reception, they were enveloped by the beauty of floor-to-ceiling arrangements of lush blooms, accompanied by the rich colors of fall foliage. The golden and soft lighting added a touch of warmth and elegance to the ambiance, creating an unforgettable atmosphere for their special day.
We could continue sharing our excitement, but we believe these captivating images captured by Clewell Photography speak volumes. If you're seeking a wedding that seamlessly blends old-world charm with modern elegance, this is the perfect inspiration for you.
The Couple:
Erin and Colin
The Wedding:
Hewing Hotel, Minneapolis, Minnesota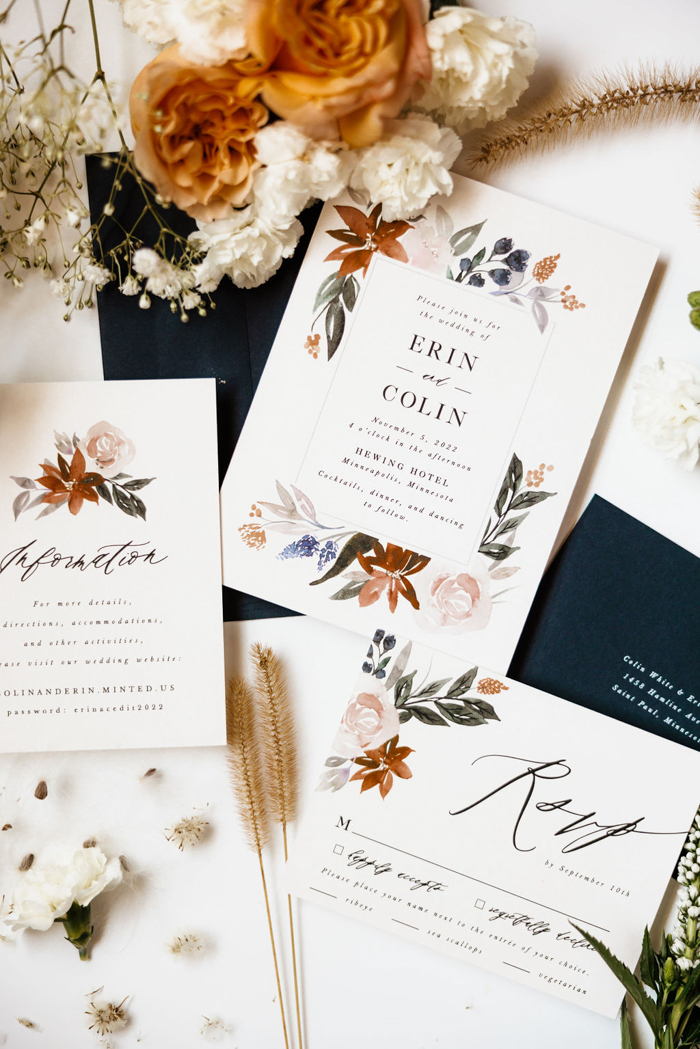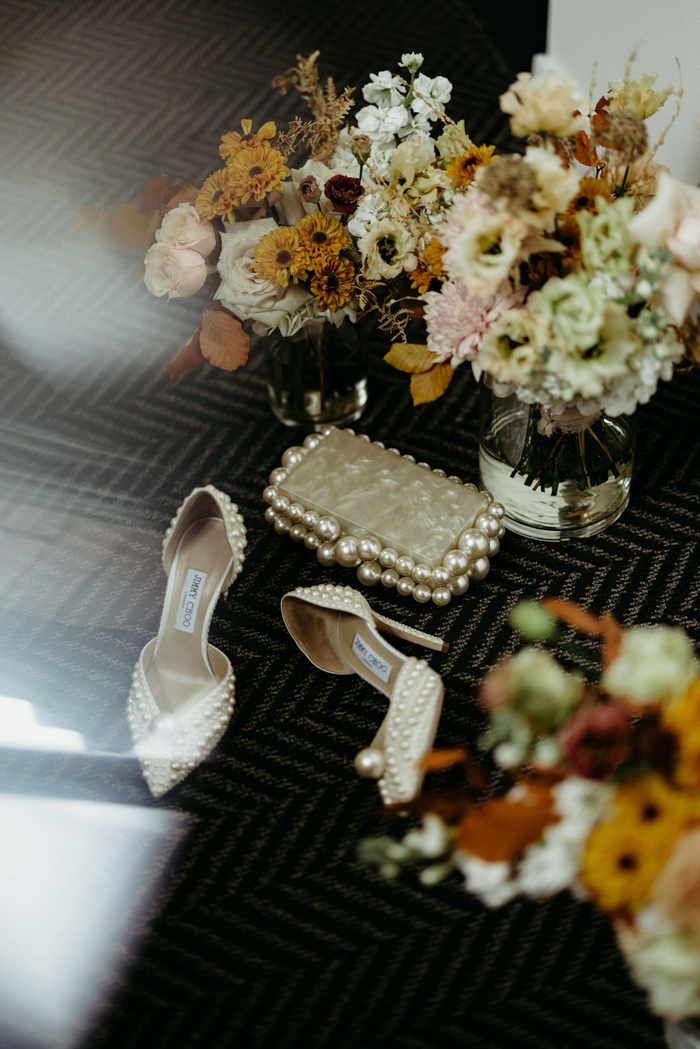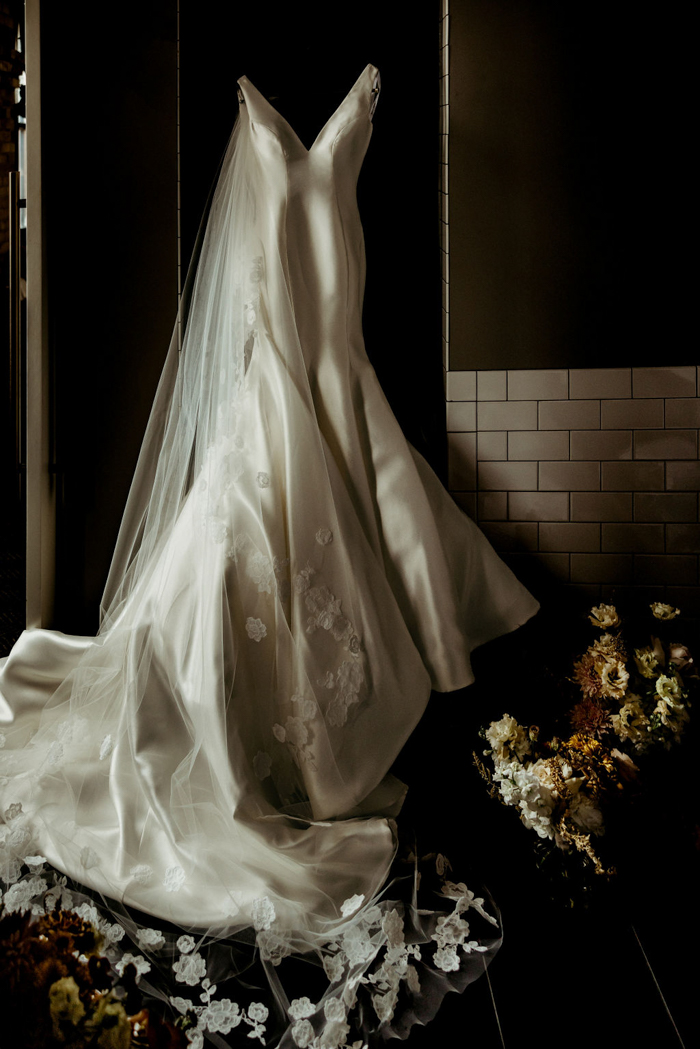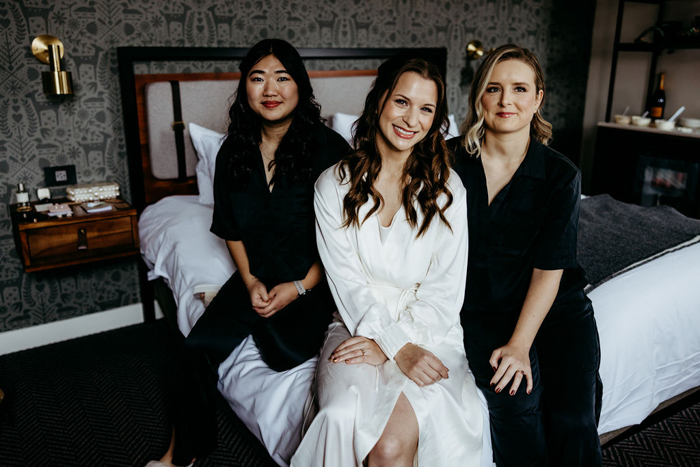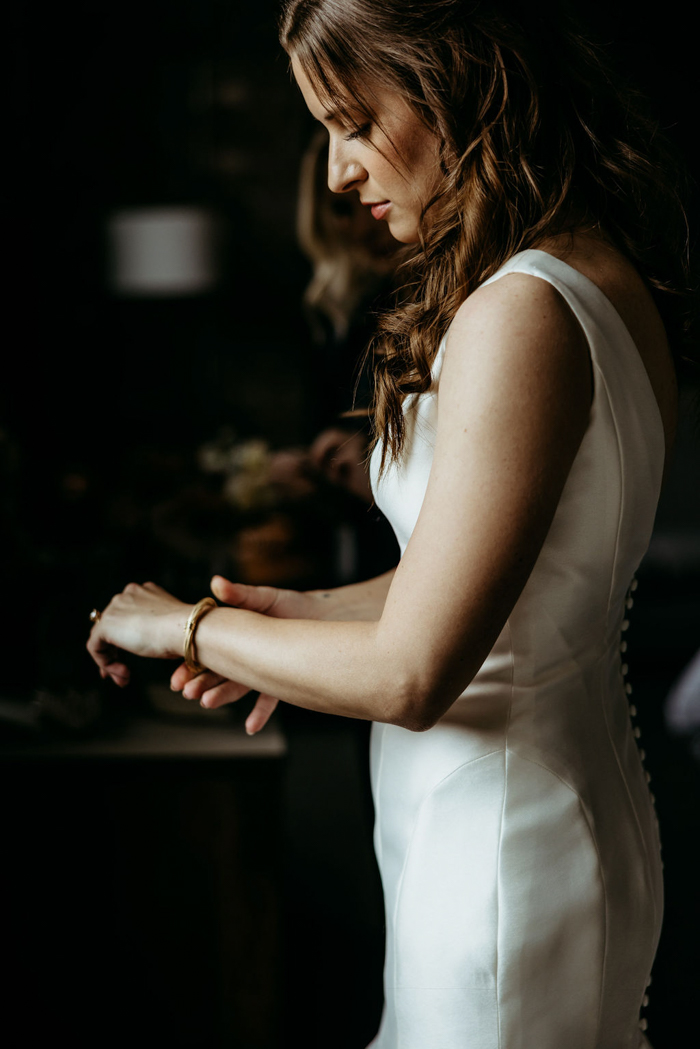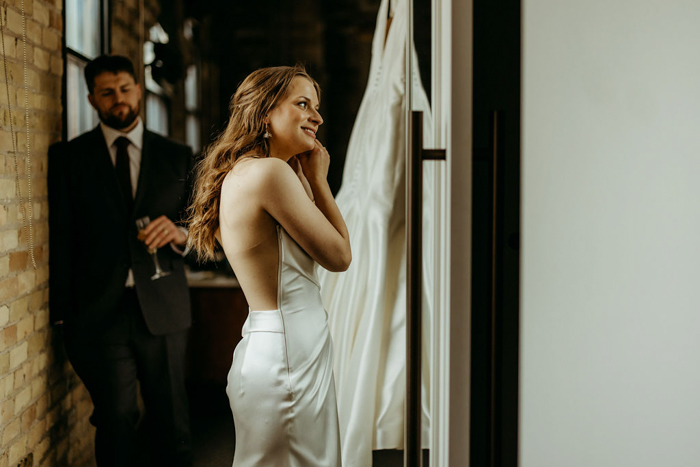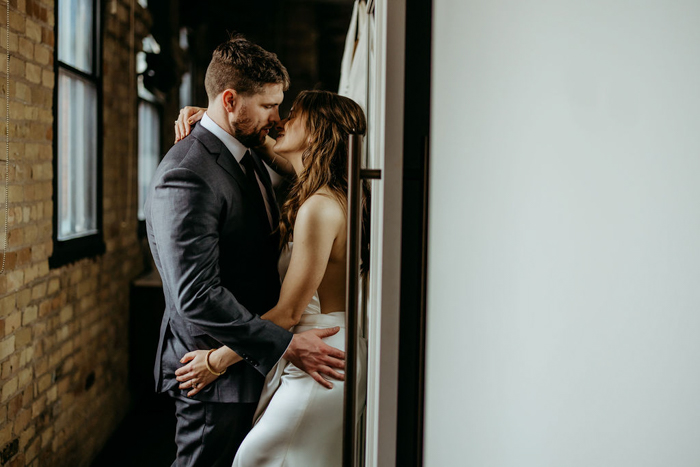 Why a Hewing Hotel Wedding
When we walked into the venue together for the first time, it felt the most like "us." As some would say, Hewing Hotel is definitely "a vibe." Housed in a historic building converted into a hotel, Hewing has retained many of the original rustic elements that give older buildings unique charm. The brick walls, arched windows, and numerous nods to the state of Minnesota itself captured our hearts. Although we both grew up outside of Minnesota, it was essential for us to provide our out-of-town guests with an authentic experience of our new state's culture, both literally and figuratively. Much of our menu showcased local ingredients, allowing our guests to savor the flavors of Minnesota.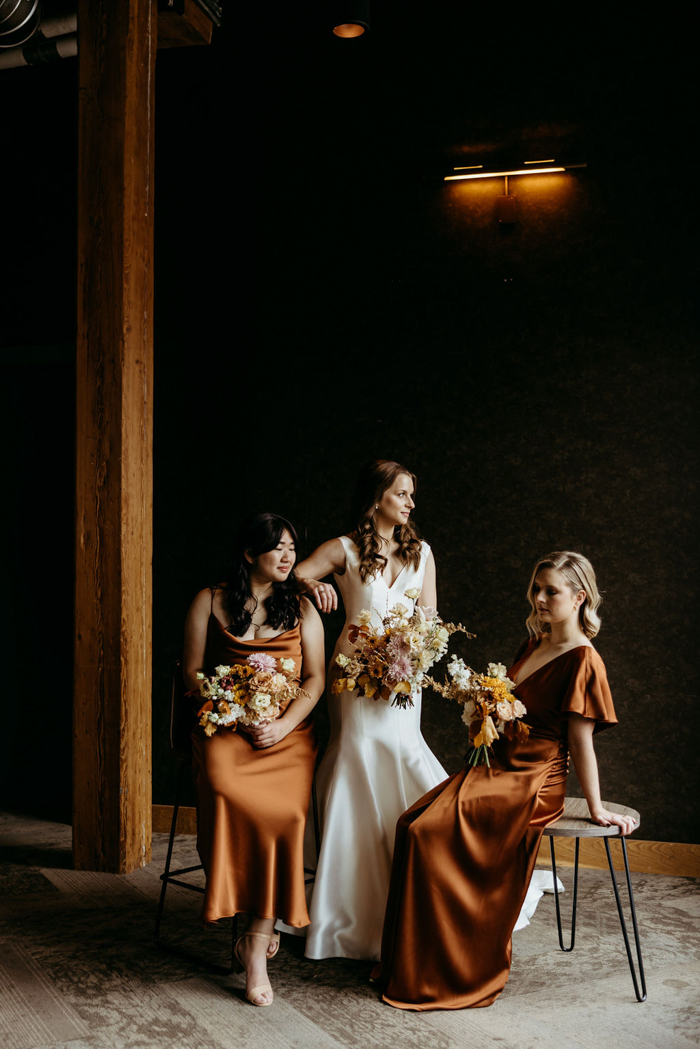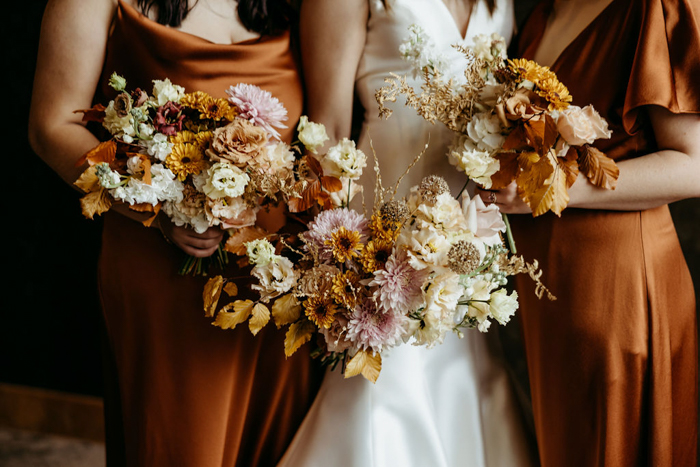 Choosing Their "Top 3" Priorities to Create Their Wedding Budget
While planning our wedding budget, we selected our "top 3" most important aspects that we were willing to splurge on: floral arrangements, food, and ceremony music. We opted for more budget-friendly options for the other items that were lower on our priority list. This strategy helped us focus our time and funds on what we knew would make the most significant overall impression on us and, hopefully, our guests. We were pleasantly surprised by how quickly wedding expenses can accumulate as the guest list and wedding party numbers increase. Because of this, we decided to have a more intimate wedding size, which was the perfect choice for us. One of the things we cherished the most was the opportunity to engage in conversations with every guest at the wedding, which isn't always feasible with a larger group.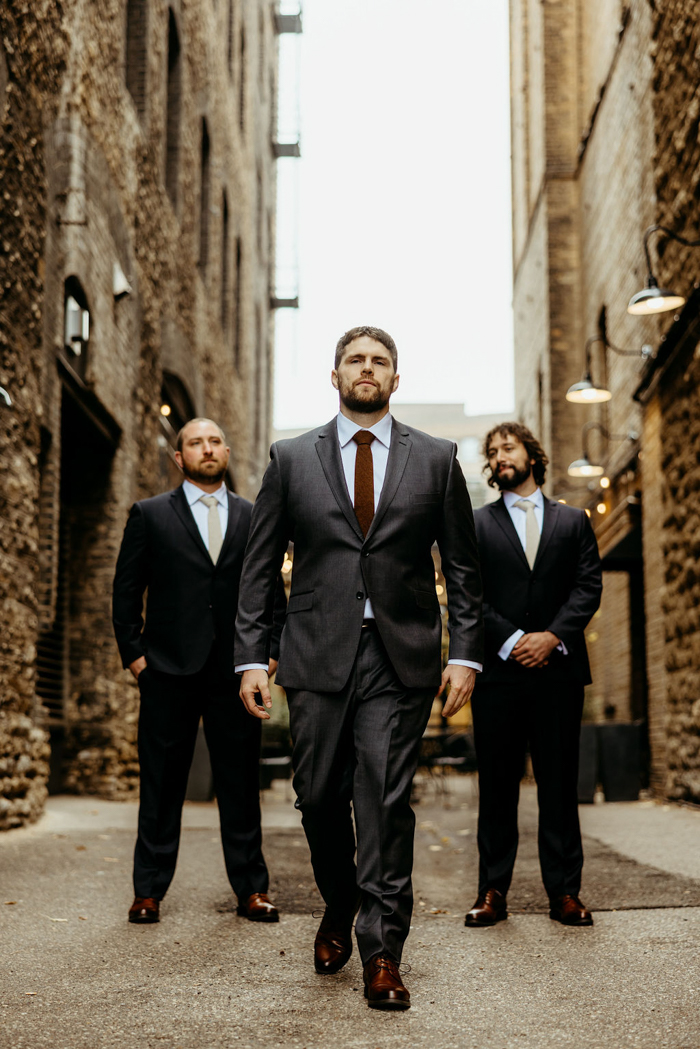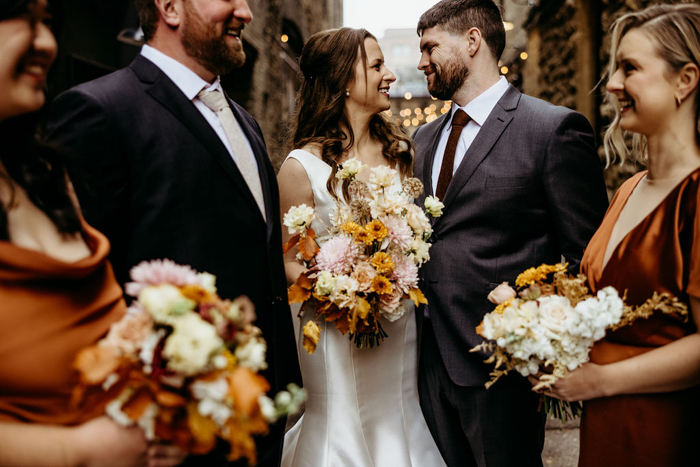 Crafting Personalized Vows and Curating a Modern Ceremony Soundtrack
We wrote our own vows, adding a personal touch to the solemn exchange of promises. Another delightful aspect of our wedding was selecting songs for the string quartet to play before, during, and after the ceremony. Rather than opting for the traditionally played classical music, we requested popular songs commonly heard on the radio. Imagine the elegant sounds of Ed Sheeran's "Shivers" and Guns N Roses' "Sweet Child of Mine" beautifully rendered by the quartet. It felt like we were getting married to the enchanting soundtrack of "Bridgerton," creating a magical ambiance that added to the joyous atmosphere of our special day.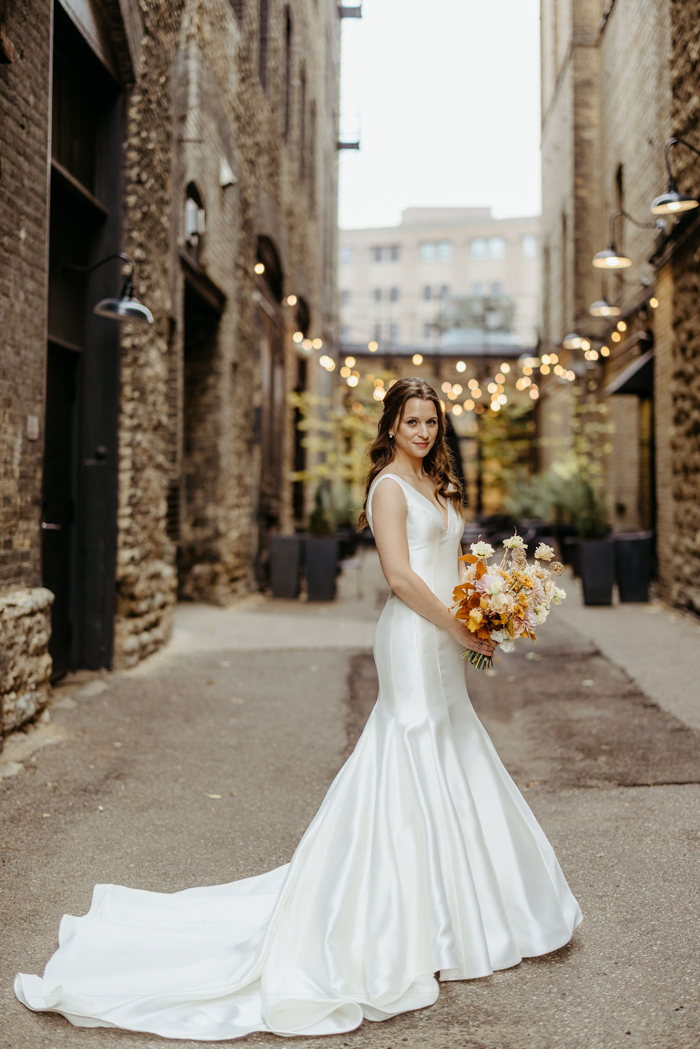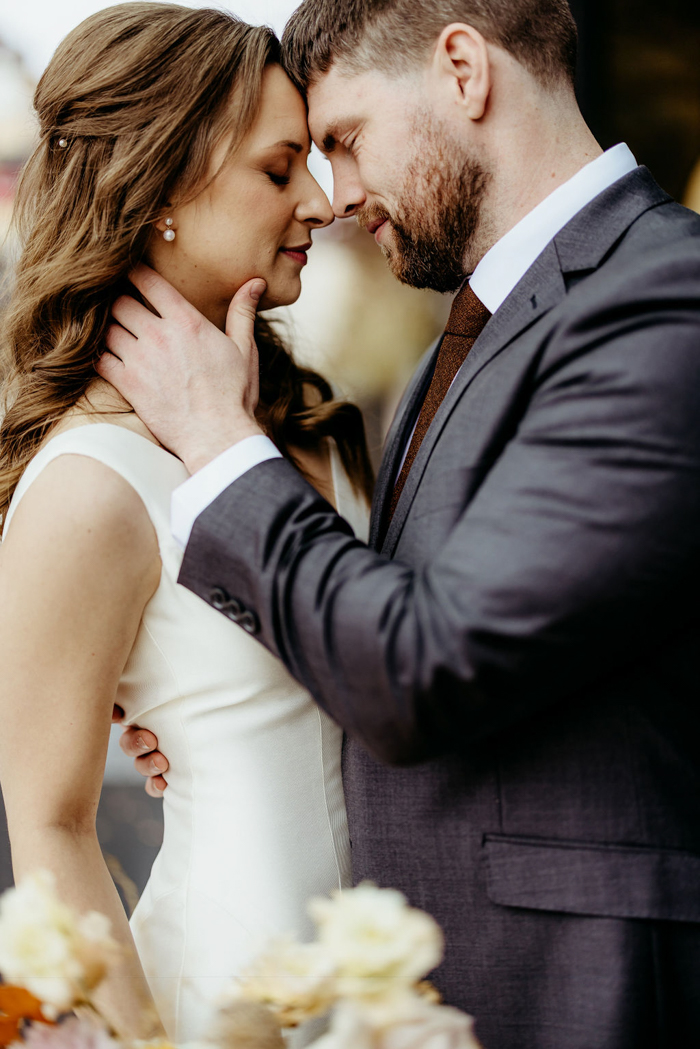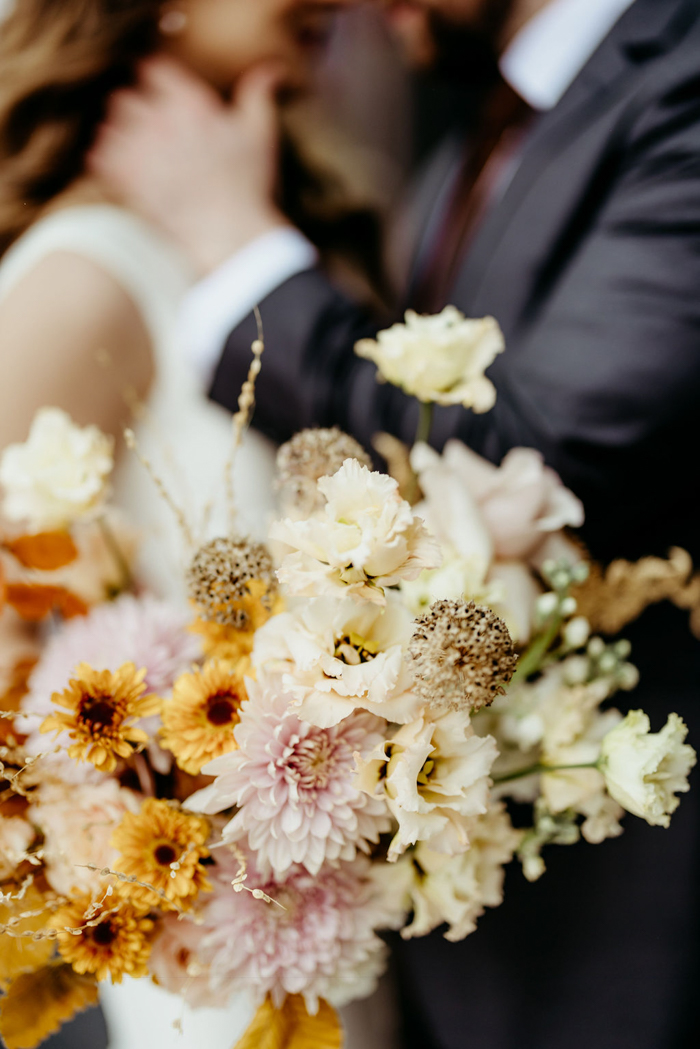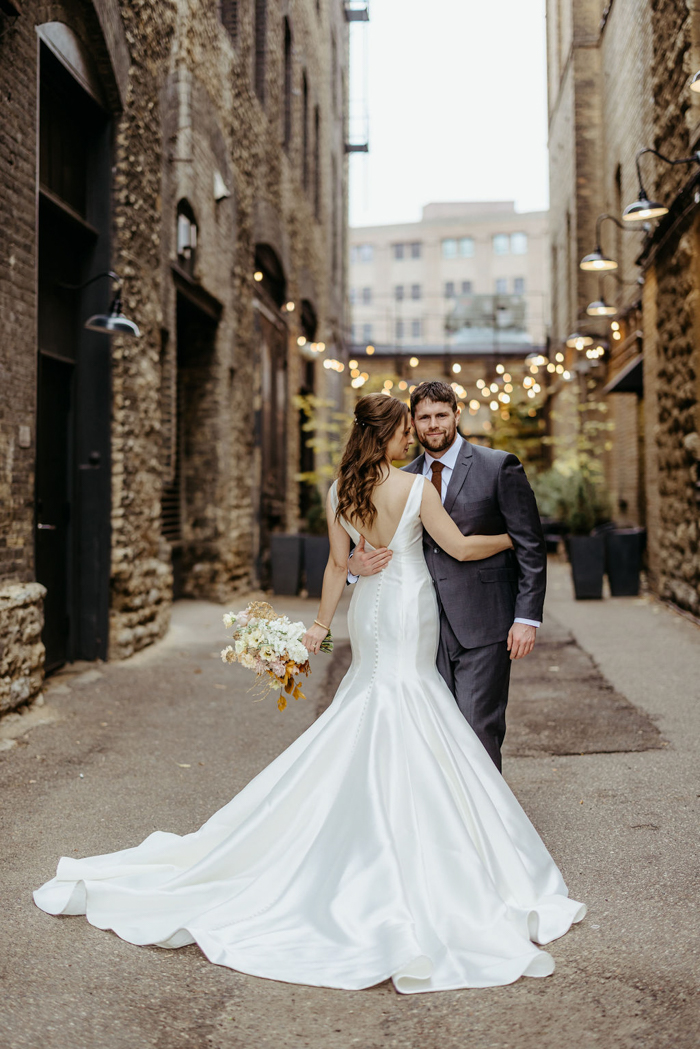 A Blissful Private Moment After the Ceremony to Soak in the Moment
The most memorable part of the day was the moments after the "I do" but before we joined our guests for the reception. We took some time, just the two of us, to bask in that "we just got married!" feeling. We even had a selection of appetizers and champagne to enjoy before returning to the party. It was so wonderful to take a beat to slow down and really let the day wash over us, keeping the wedding from becoming a blur of events and emotions.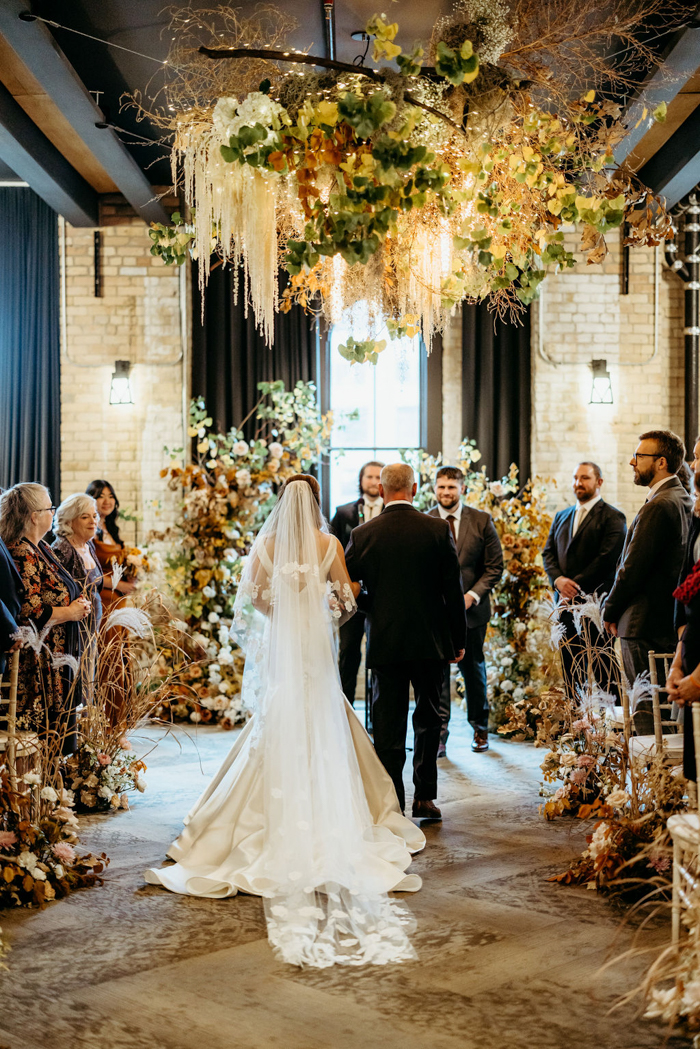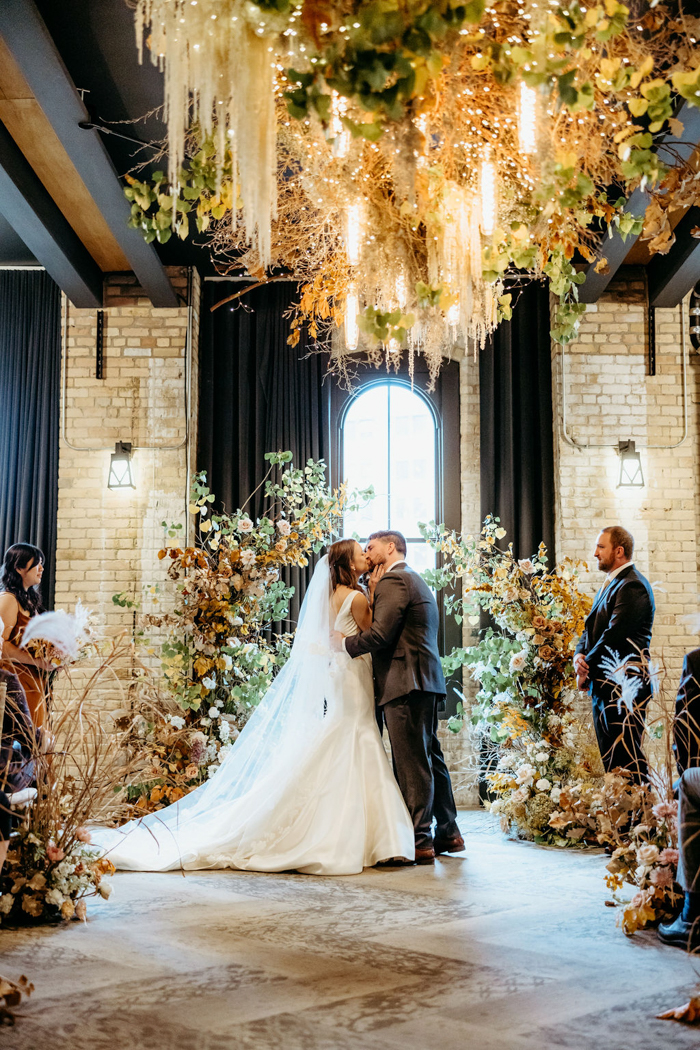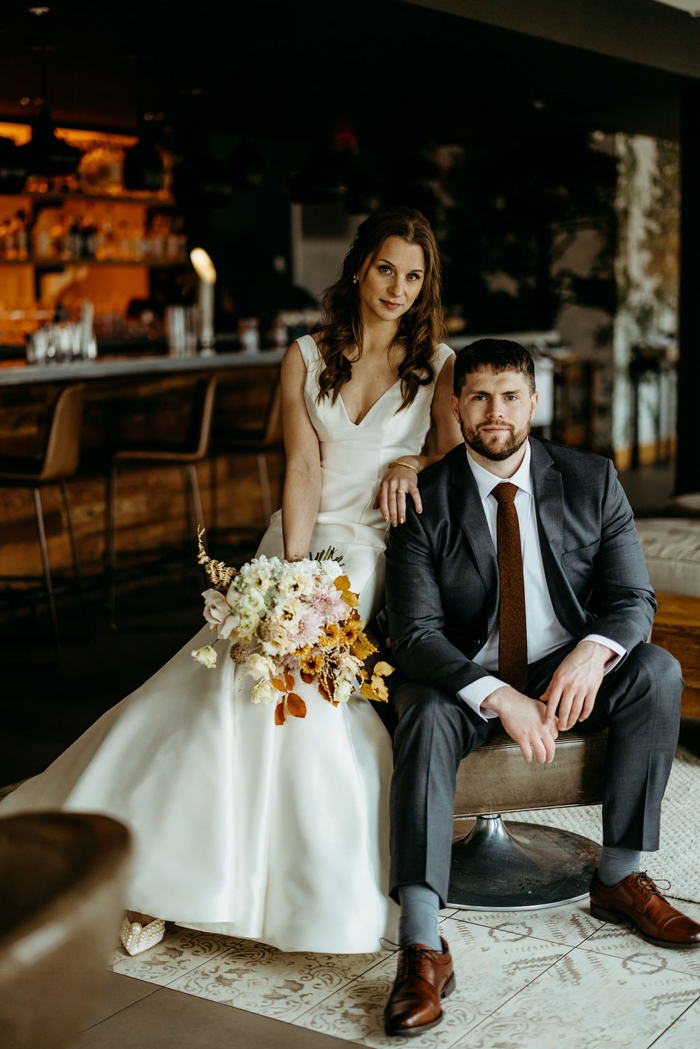 Wedding Advice: Book Your Venue and Preferred Vendors as Soon as Possible
So much of the planning process–from décor to guest count–depends on the space you're working with, so book your venue first. Please also note that the time of year you choose will significantly impact other bookings. For example, some hair and makeup artists have a minimum service requirement during the busier months but are more relaxed during the off-season. Similarly, some services and rental companies may charge higher prices for their products during the popular wedding months.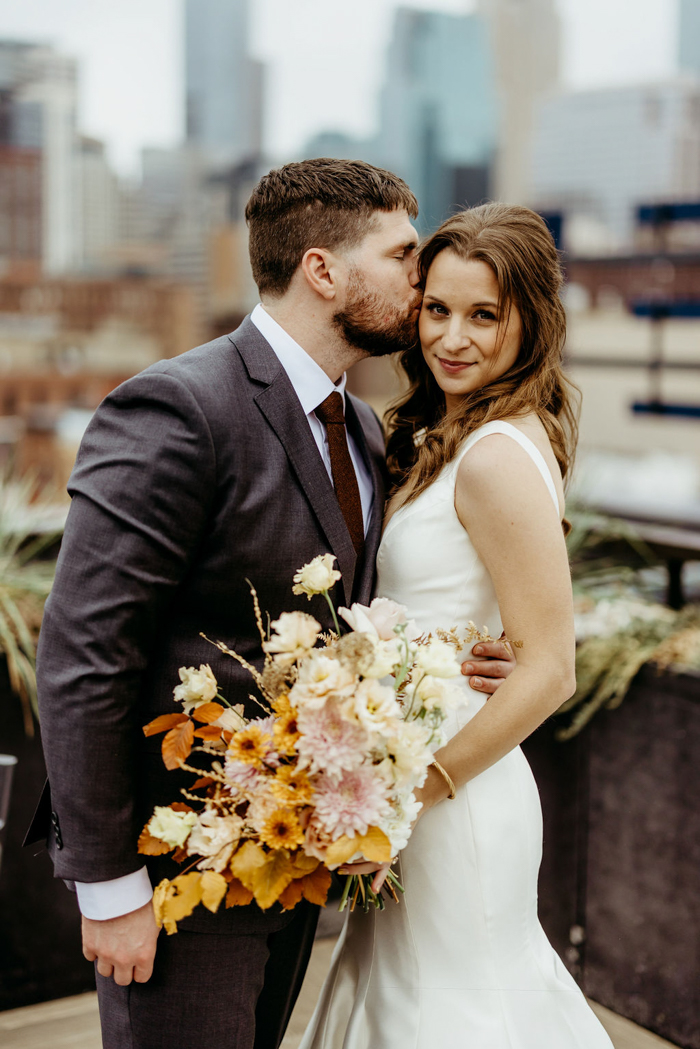 The Sentimental Significance of Their DIY Guest Quilt
We had a DIY guest book of sorts. The mother of the bride and the mother of the groom are quilters, so we enlisted their help for a special joint project: a guest quilt! Connie, my mom, sewed several individual quilt squares for guests to sign, replacing a traditional guest book. Following the wedding, Linda, Colin's mom, skillfully stitched the quilt squares together, creating a blanket we can cherish and snuggle with for years to come. It is incredibly meaningful to have this heartfelt creation by both of our moms as a memento of our wedding day.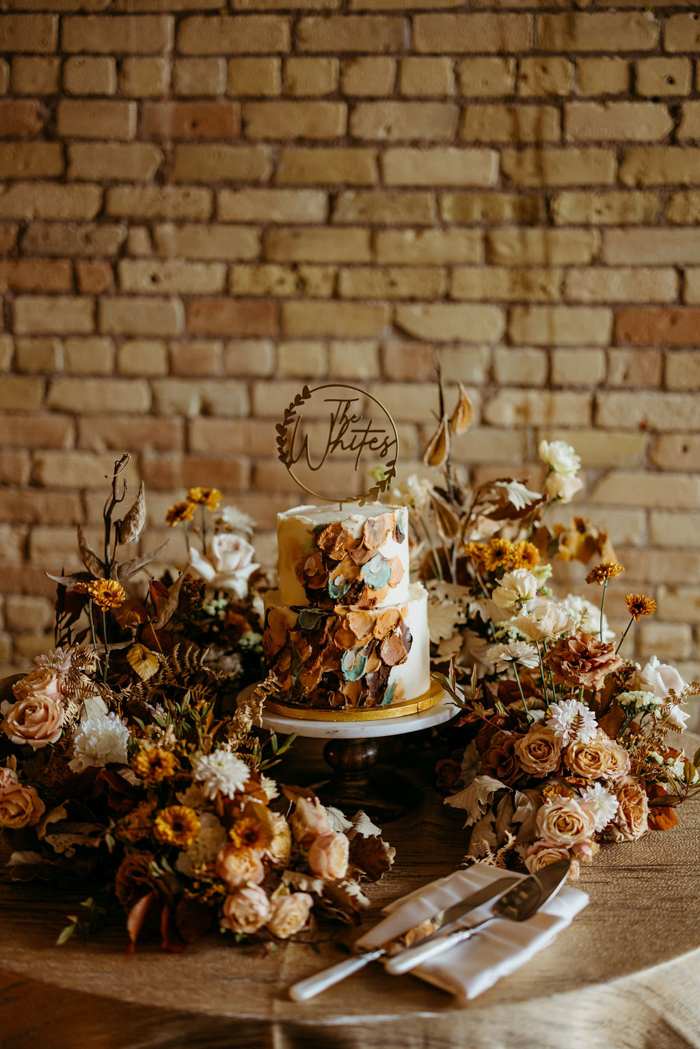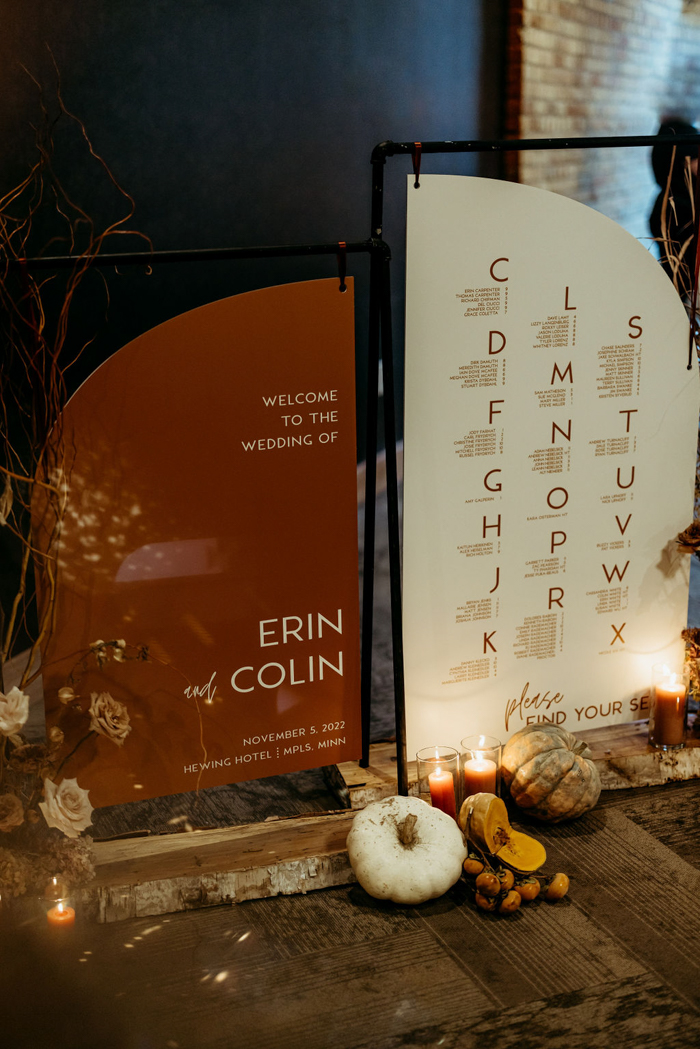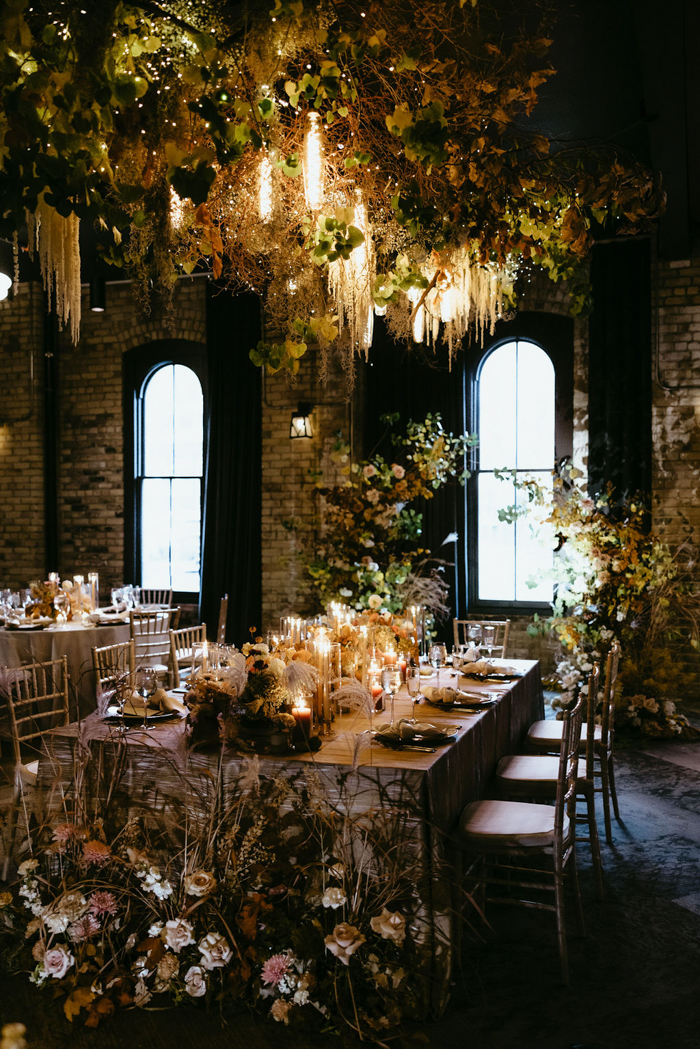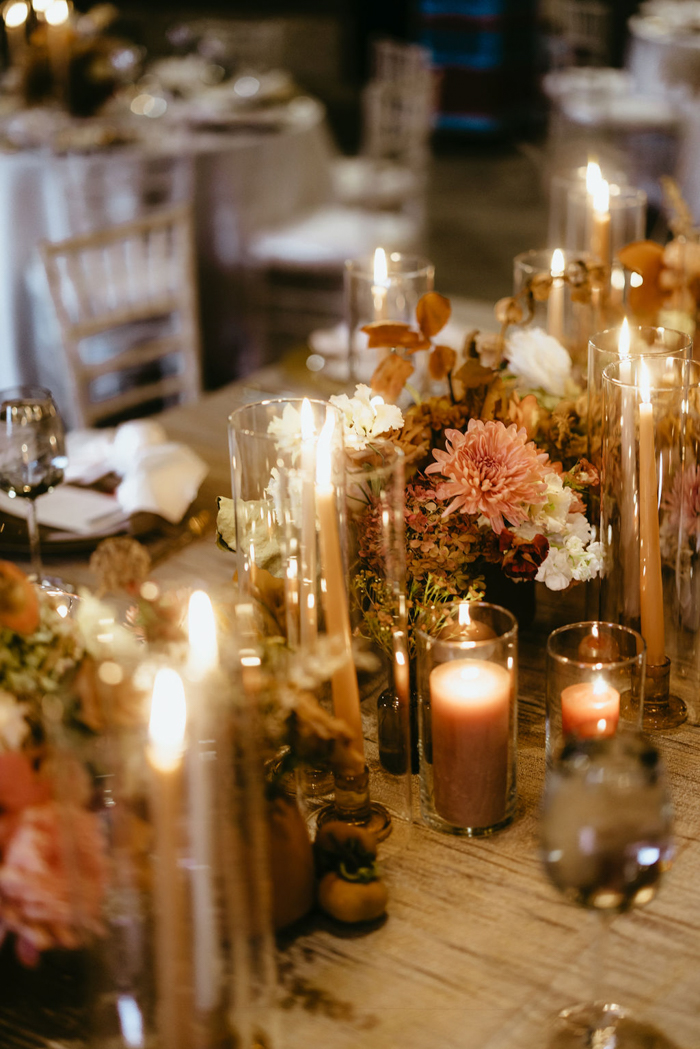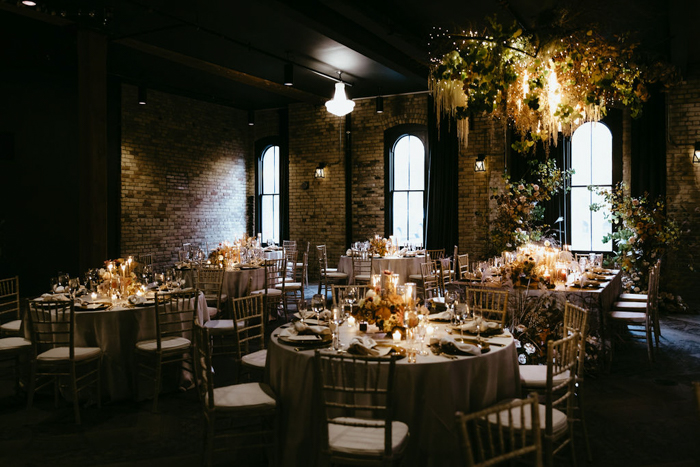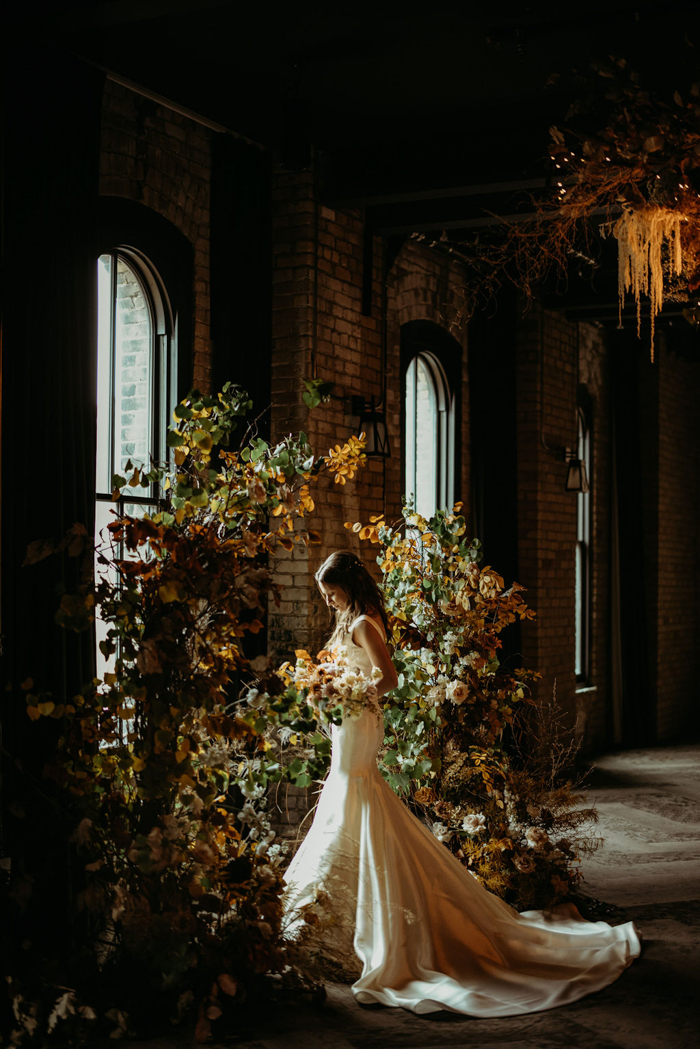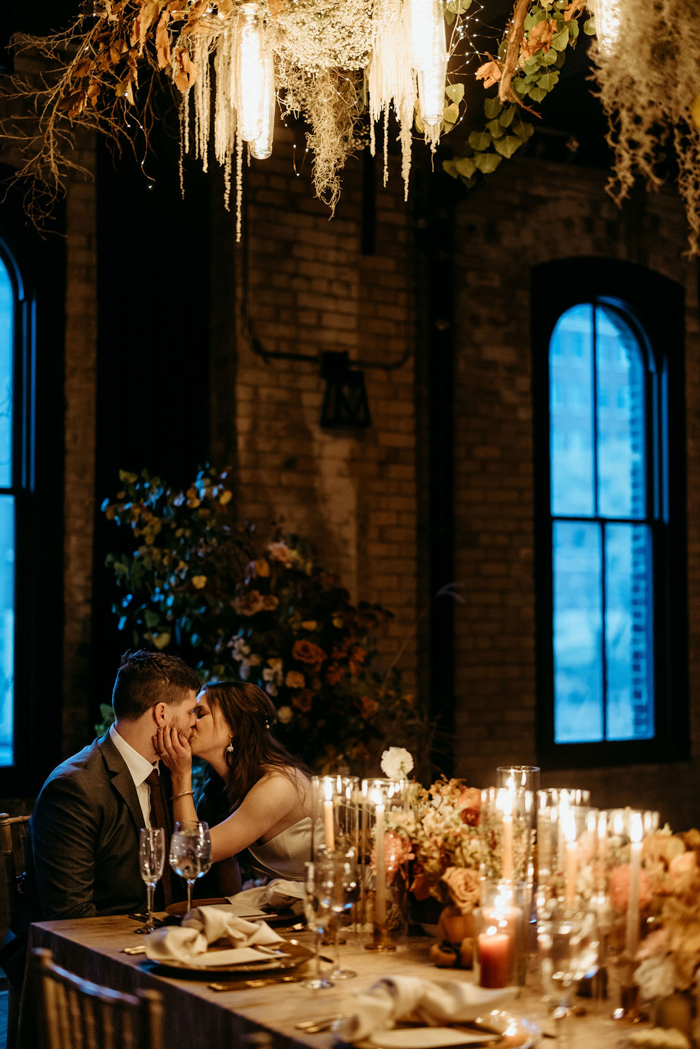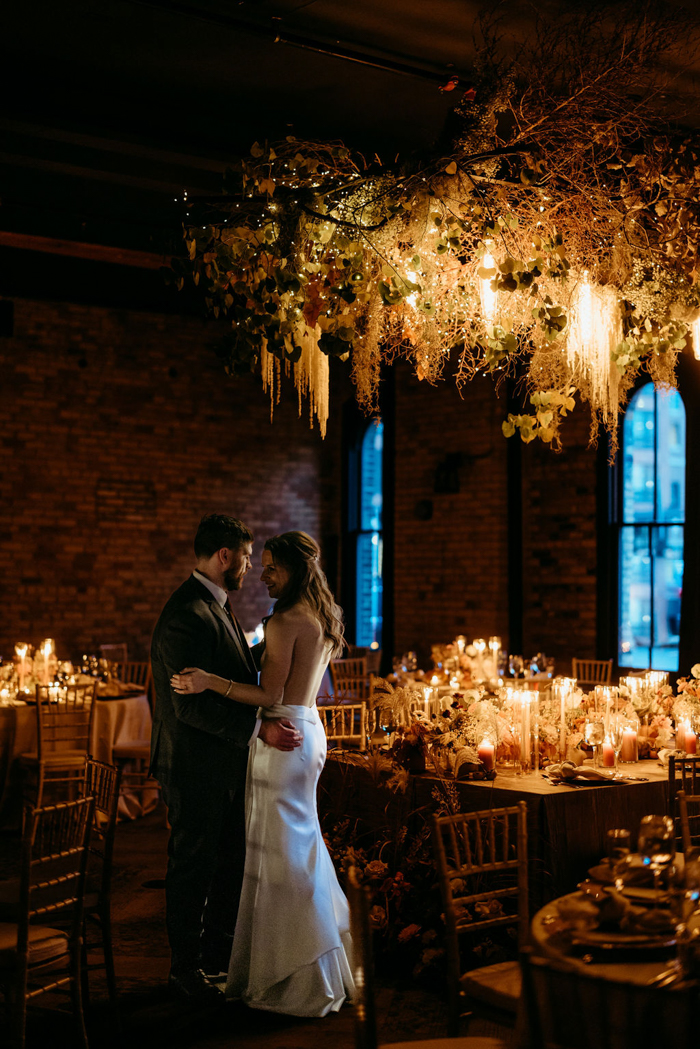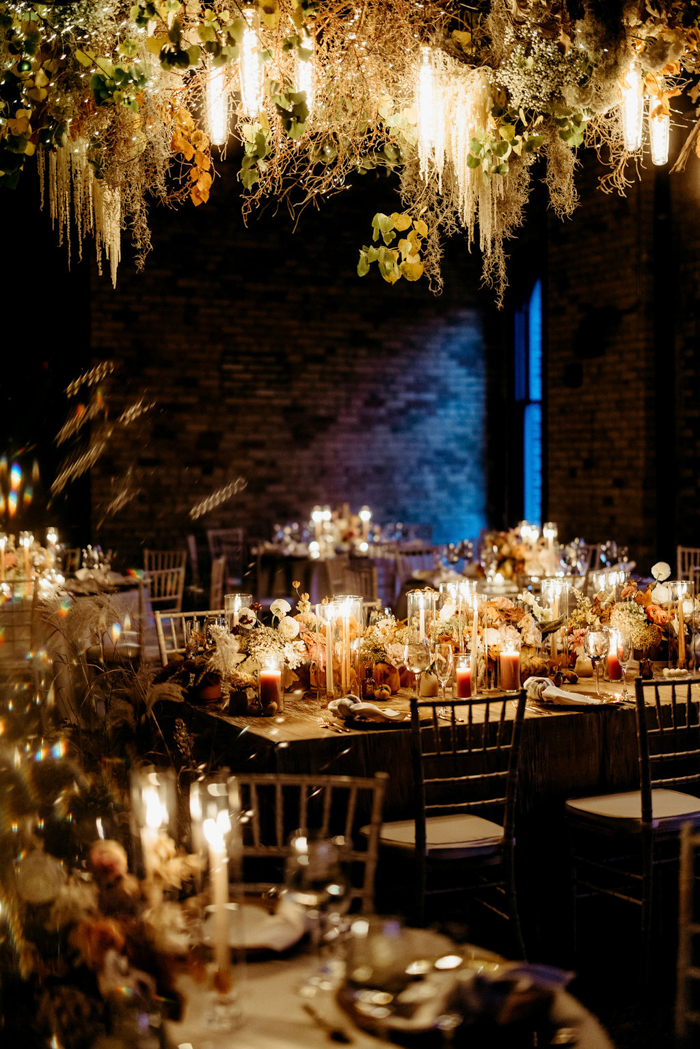 Designing an Extraordinary Experience For Their Beloved Guests
We genuinely love how everything came together. During wedding planning, it can be challenging to visualize how each piece will look in one room, especially with elements like floral arrangements, where you don't see the final product until the wedding day. Additionally, we take immense pride in the experience we provided for our guests. From the music to the food and everything in between, we selected every aspect of our day with love, hoping our guests would feel the depth of our gratitude for their presence as we celebrated such a special occasion together.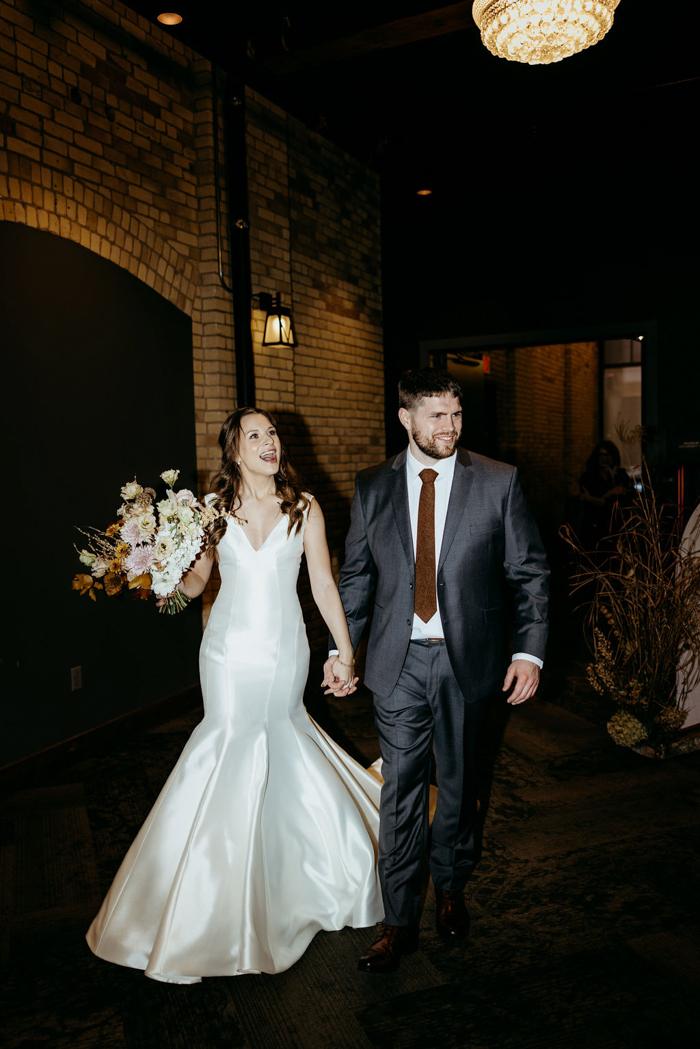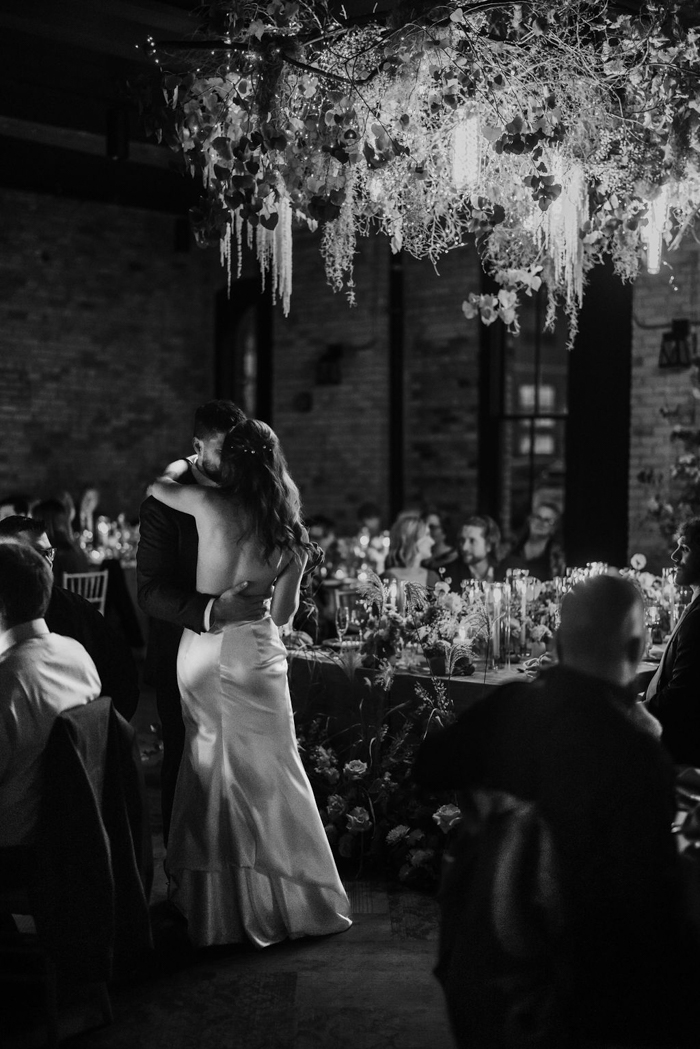 Congratulations to Erin and Colin on their cozy candlelit and floral-filled Hewing Hotel wedding. And a big thank you to Clewell Photography for their exceptional talent in capturing every dreamy detail that couples can't help but swoon over.
Taking inspiration from the autumn season can elevate your event to the next level. Consider creating a seasonal color palette that reflects the warm and vibrant hues of fall, setting the perfect tone for your gathering. Let your themed invitations serve as a preview or coordinate signature cocktails that complement the overall decor and theme. By incorporating these cozy ideas into your autumn affair, you can create a memorable event that embraces the beauty and spirit of fall.