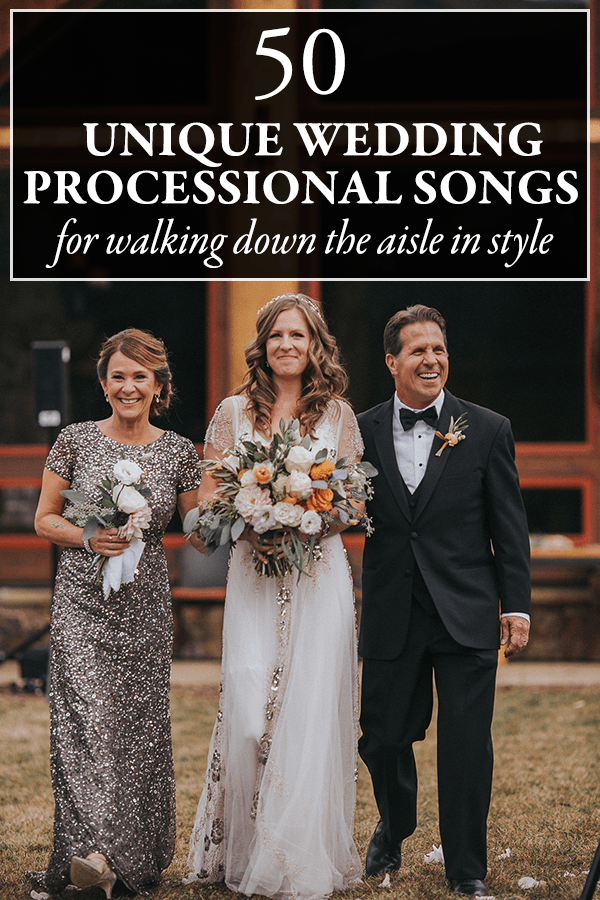 photo by Cork Creative
All weddings are unique and should be expressions of the couple tying the knot. They're a beautiful opportunity to create a moment with friends, family, and other loved ones. Walking down the aisle is provides another opportunity many couples don't think to take advantage of to create the perfect once-in-a-lifetime moment with their new spouse. There is so much opportunity for creativity in this simple walk! Will you have the youngest people in your life carry the rings and spread flowers to grace your path? What order will you have the wedding party approach the front in? Most importantly, what music will you use?
If you're looking for something with a little more flair than "Here Comes the Bride," this list of curated wedding processional songs should do the trick. A great wedding processional song includes a beautiful intro to set the scene, a steady rhythm to pace the steps to, and can sometimes include a piano or guitar part so pretty guests will get teary-eyed just listening to it. These 50 wedding processional songs are modern, unique, and guaranteed to capture the moment you're looking to create.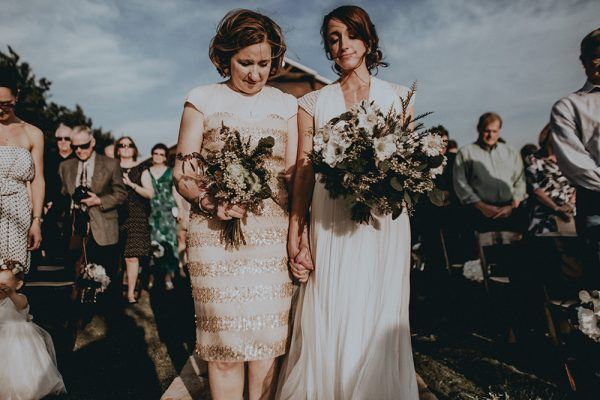 photo by Bradford Martens Photography
Our Top 10 Wedding Processional Songs
Welcome Home, Son – Radical Face
Something About Your Love – Mason Jennings
The Air We Breathe – Figurines
Saw You First – Givers
Crazy in Love – Daniela Andrade
Dog Days are Over – Florence + The Machine
River – Leon Bridges
I'm On Fire – Chromatics
Wild Horses – The Sundays
Boom Clap – Lennon & Maisy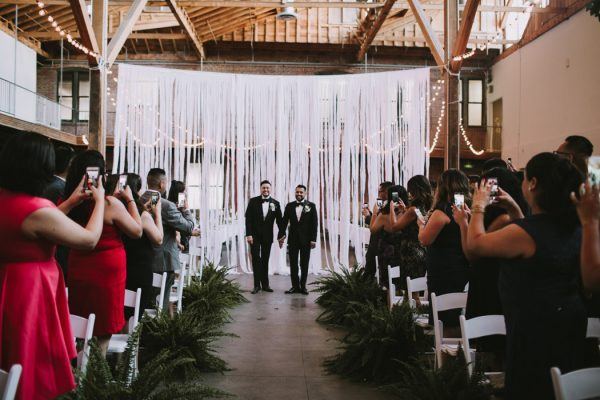 photo by Joe+Kathrina
Processional Songs and Wedding Music
You might have noticed we snuck in one extra song into our Top 10 list above. We love those songs too much to just pick 10, and we love these songs for the same reason. If you're having a difficult time choosing, narrow down your list and then discuss your thoughts and options with your wedding DJ—they'll be sure to help you choose something unique and special to you.
We Found Each Other in the Dark – City and Colour
Mess is Mine – Vance Joy
Maps – Colin & Caroline
The Night We Met – Lord Huron
January Wedding – The Avett Brothers
With Arms Outstretched – Rilo Kiley
Too Late – M83
Angel – Jack Johnson
Sea of Love – Cat Power
Your Hand in Mine – Explosions in the Sky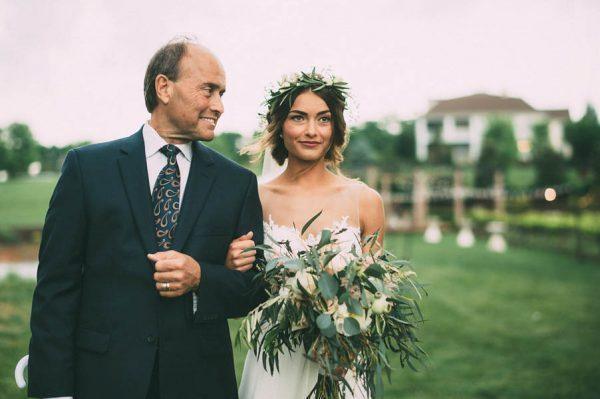 photo by The Image Is Found
With You – Waxahatchee
Hoppipolla – Sigur Ros
Bloom – The Paper Kites
What Kind of Love – Childish Gambino
The Wonder of You – Villagers
Don't – Zoe Kravitz
Casimir Pulaski Day – Sufjan Stevens
I Know Places – Lykke Li
This Feeling – Alabama Shakes
Long Vows – Band of Horses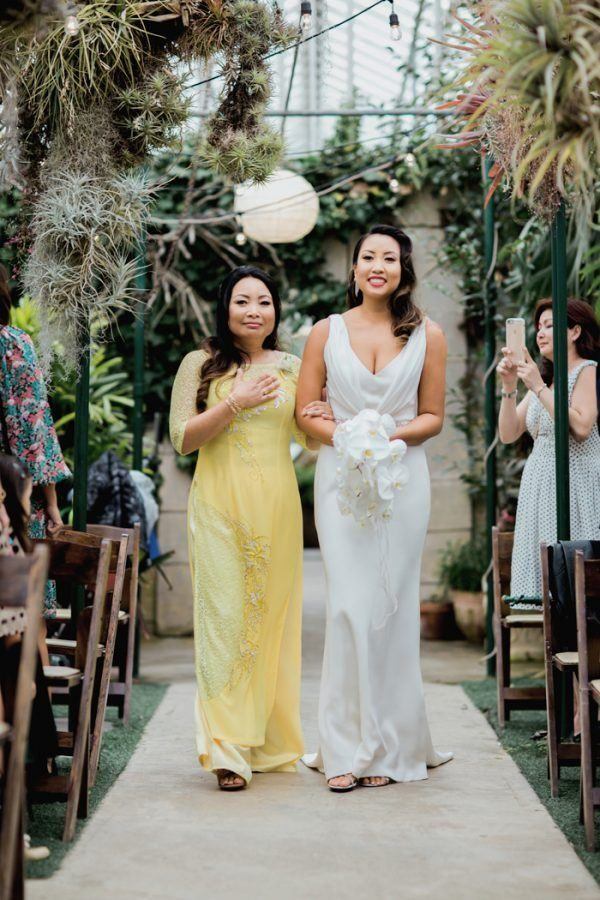 photo by Alixann Loosle Photography
Anchor – Into It. Over It.
Thirteen – Ben Kweller
The Blower's Daughter – Damien Rice
Rivers and Roads – The Head and The Heart
Turning Page – Sleeping At Last
Sparks – Coldplay
Give You My Lovin' – Mazzy Star
Everything Has Changed – Taylor Swift and Ed Sheeran
Tee Shirt – Birdy
Two of Us on the Run – Lucius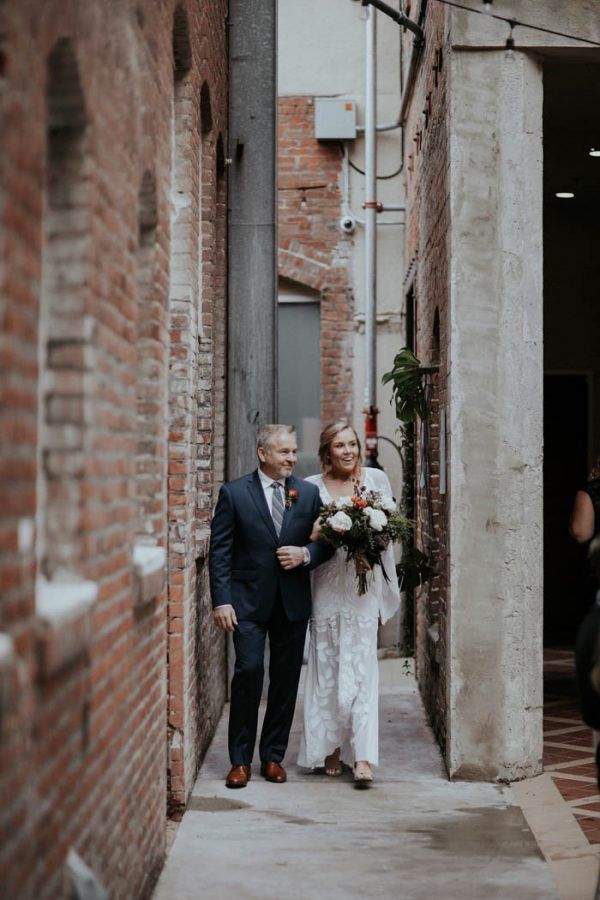 photo by Jaicee Morgan
Come to Me – Lily & Madeleine
Till Forever – Joy Williams
Holocene – Bon Iver
You and I – Ingrid Michaelson
Sweet Creature – Harry Styles
God Only Knows – Kina Grannis and Imaginary Future
If You Need To, Keep Time On Me – Fleet Foxes
Somewhere Only We Know – Lily Allen
If I Ain't Got You – James Bay
Boats & Birds – Gregory and the Hawk
Finding the perfect processional song might take time and a few rounds of listening to songs with your partner. Or you might have scrolled this list and the perfect song leapt off the page. Either way, the confidence you've chosen the song of your dreams may come from listening to it. We created a playlist that includes all of these songs—and some bonus tracks—for you to discuss with your DJ. The DJ you choose will also have great ideas for transitional songs that will get your guests moving on the dance floor, when it's time.
Follow Along on Spotify to Find the Perfect Processional Song: