Hannah and Patrick had been looking forward to getting married, but the pandemic got in the way. After rescheduling three times, the pair didn't want to wait any longer, so they tied the knot over Zoom. When the time was finally right, they decided to move forward with a second celebration with all of their closest loved ones! Set in a historic urban loft, their cozy One Eleven East wedding boasted artful florals and greenery, a pared-down color palette, and thoughtfully minimalistic touches.
Complete with exposed white brick walls, high ceilings, and beautifully arched windows, One Eleven East was the perfect blank canvas for their celebration. The candle-lined aisle that led to the altar–adorned with lush floor arrangements–instantly warmed up the space. And the understated decor brought the focus onto the couple during the ceremony. The same romantic and intimate vibe carried over to their reception and into the tablescape, which featured low arrangements, lots of candles, and black and gold settings that popped against beige linen. And, of course, we have to mention the champagne wall and a chic lounge in the outdoor courtyard.
If you're looking for ideas to pull off a spectacular event that evokes modern elegance and cozy vibes, this One Eleven East wedding has all the elements you're looking for. Scroll through these gorgeous images captured by Junebug member Sam Hugh Photography to see the details up close.
The Couple:
Hannah and Patrick
The Wedding:
One Eleven East, Hutto, Texas, United States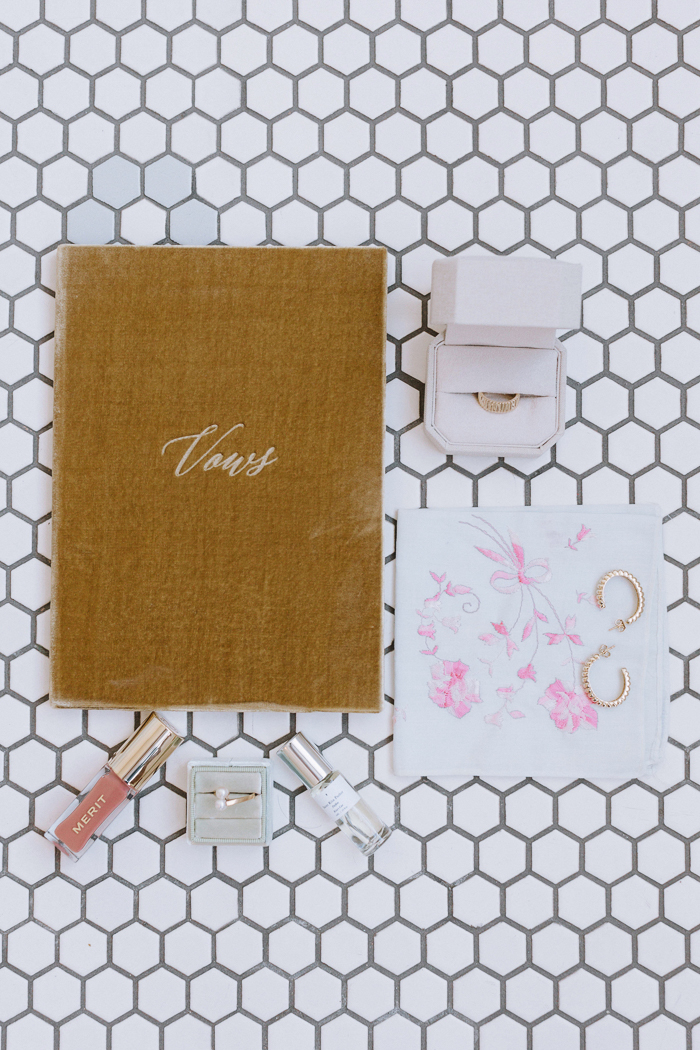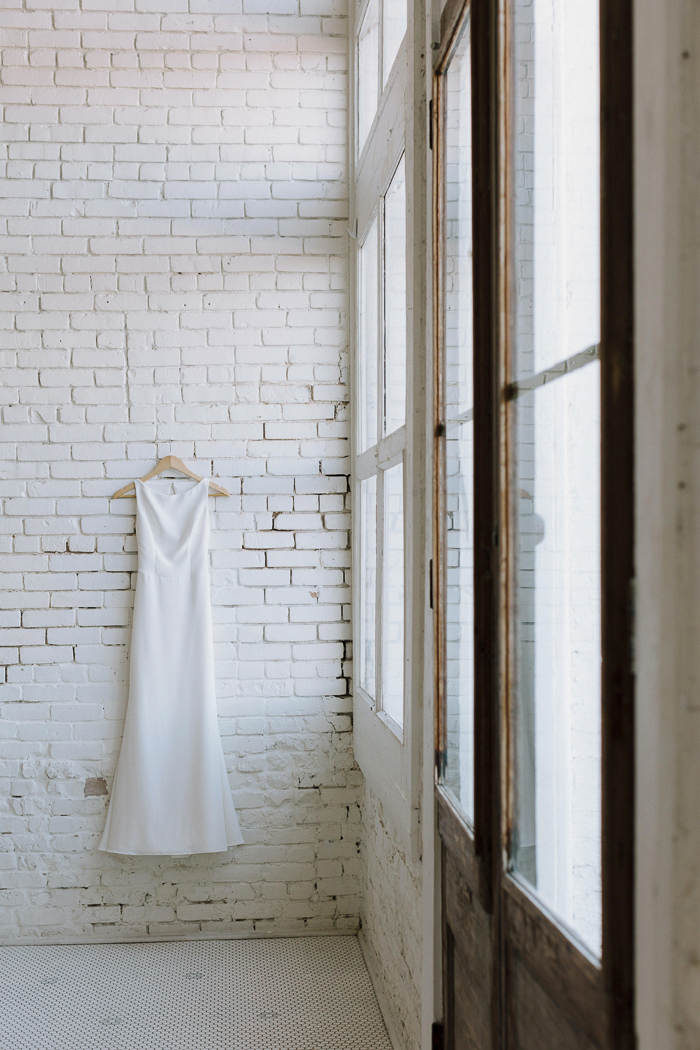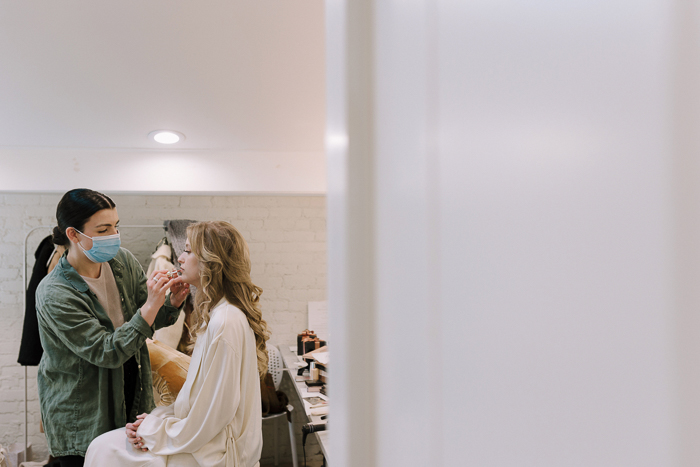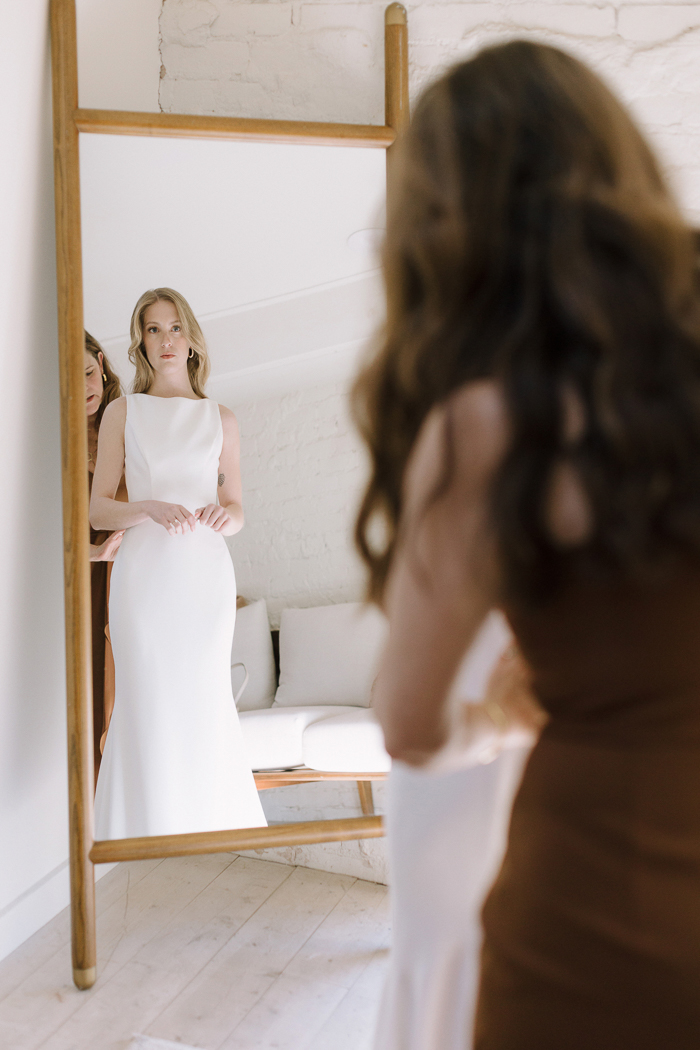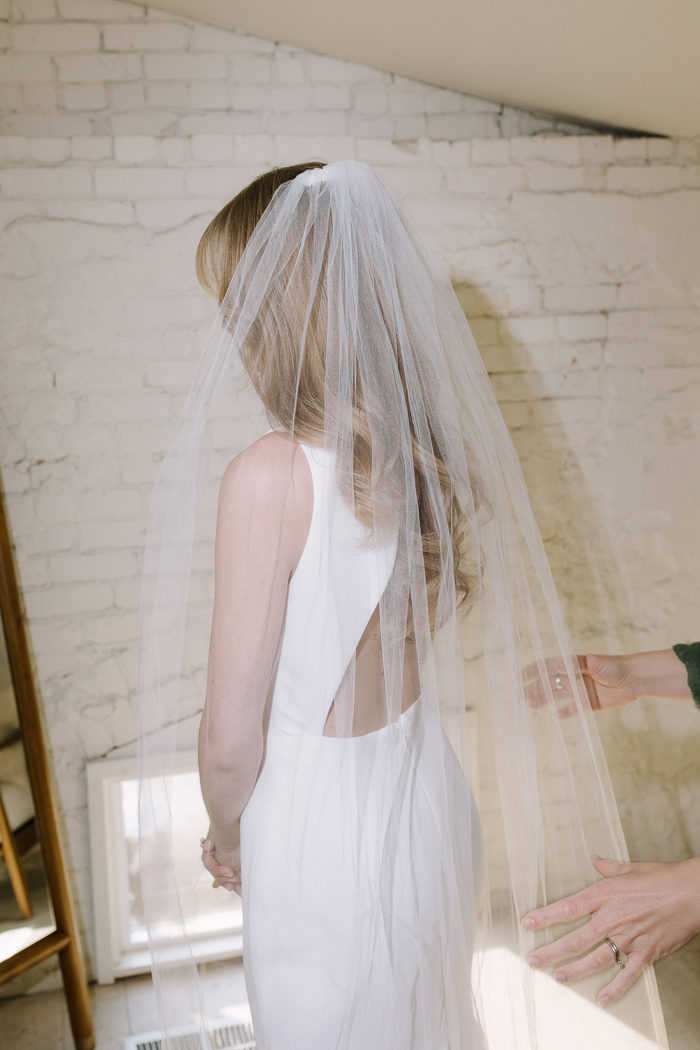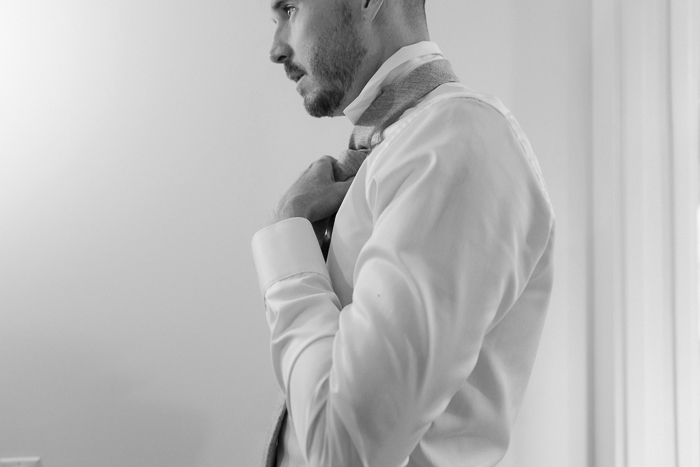 Recommended Reading: Should I Have A First Look At My Wedding?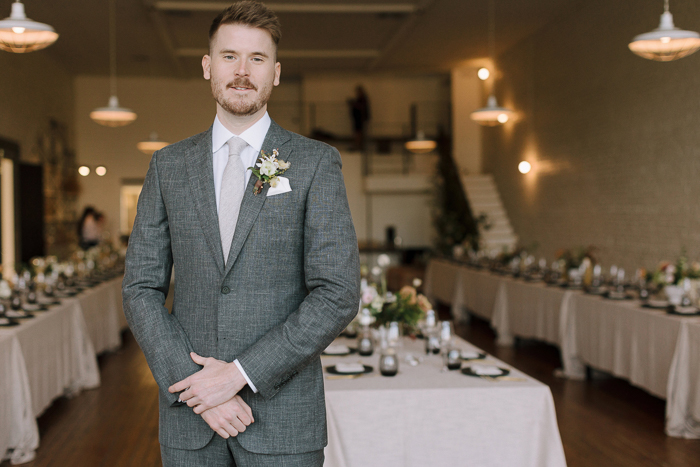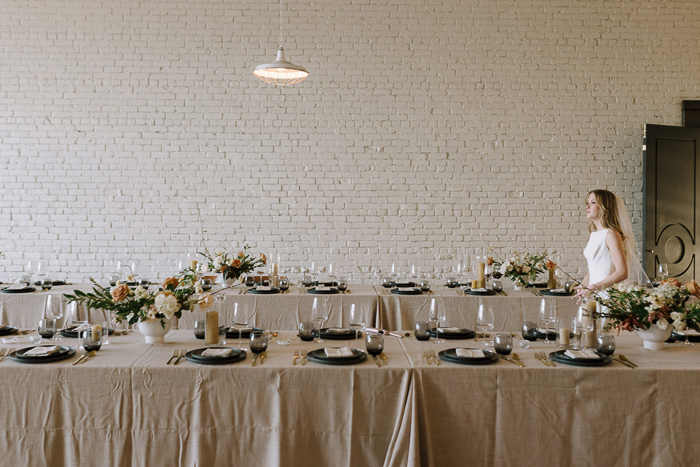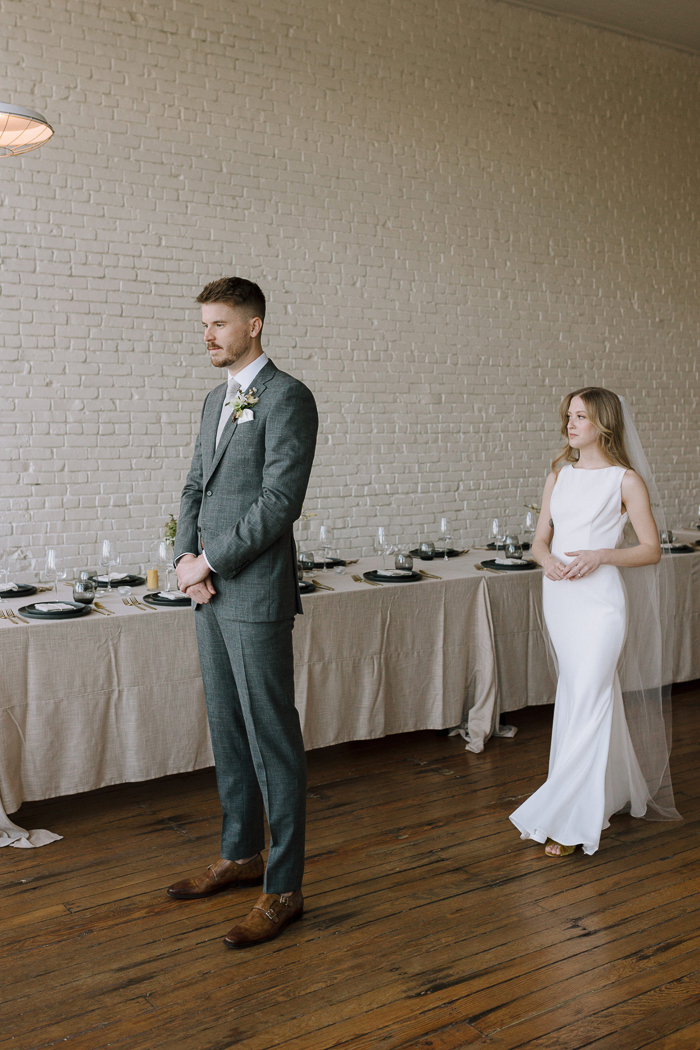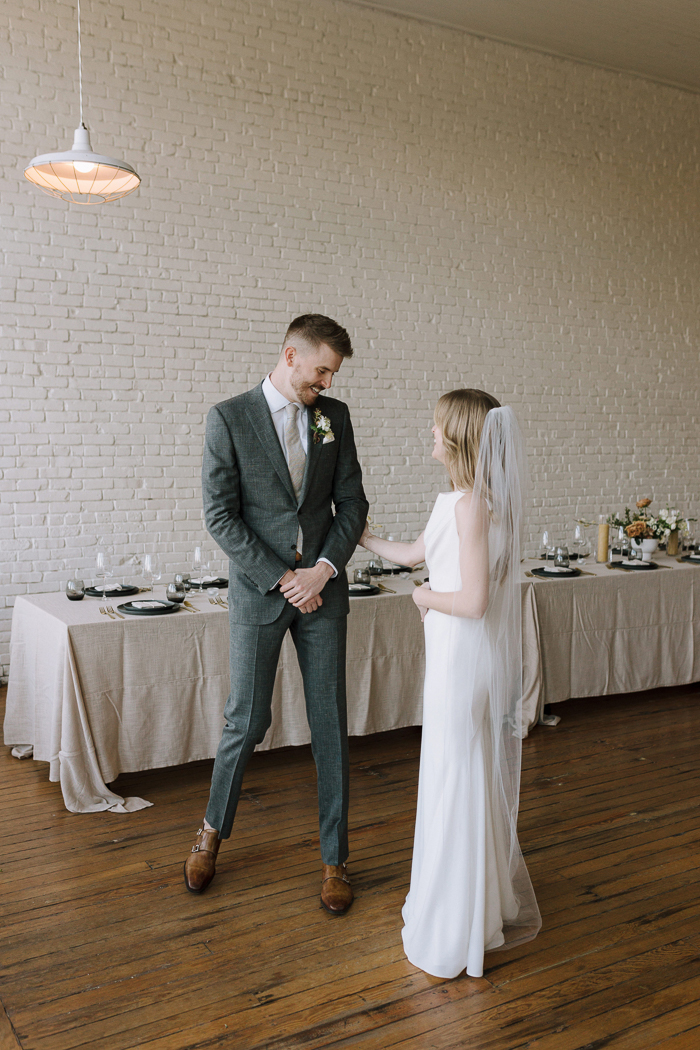 How Their Cozy One Eleven East Wedding Came To Be
The most important part of wedding planning was ensuring our guests had a good time. Due to the lockdown, we had to push our wedding date back three times. We ended up having a virtual wedding via Zoom in October 2020. We had our sequel wedding two years later, in 2022, and at this point, we just wanted to party with our friends and family. For years I knew I wanted to get married at One Eleven East. The historic building was built in 1893, and its simple design was the perfect canvas. We wanted everything to be cohesive, warm, and well-layered, and I think we achieved just that!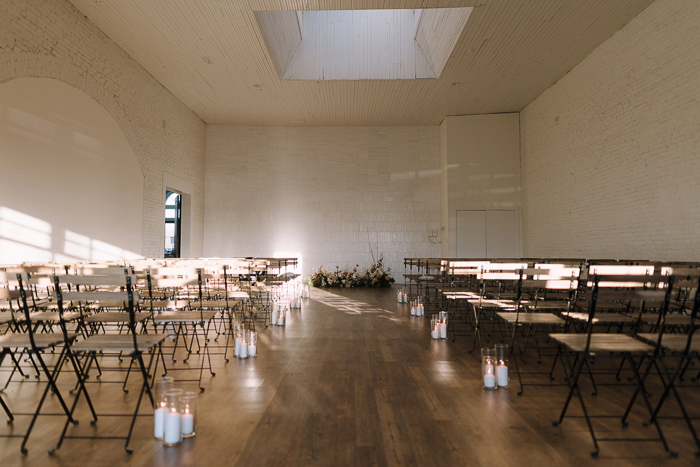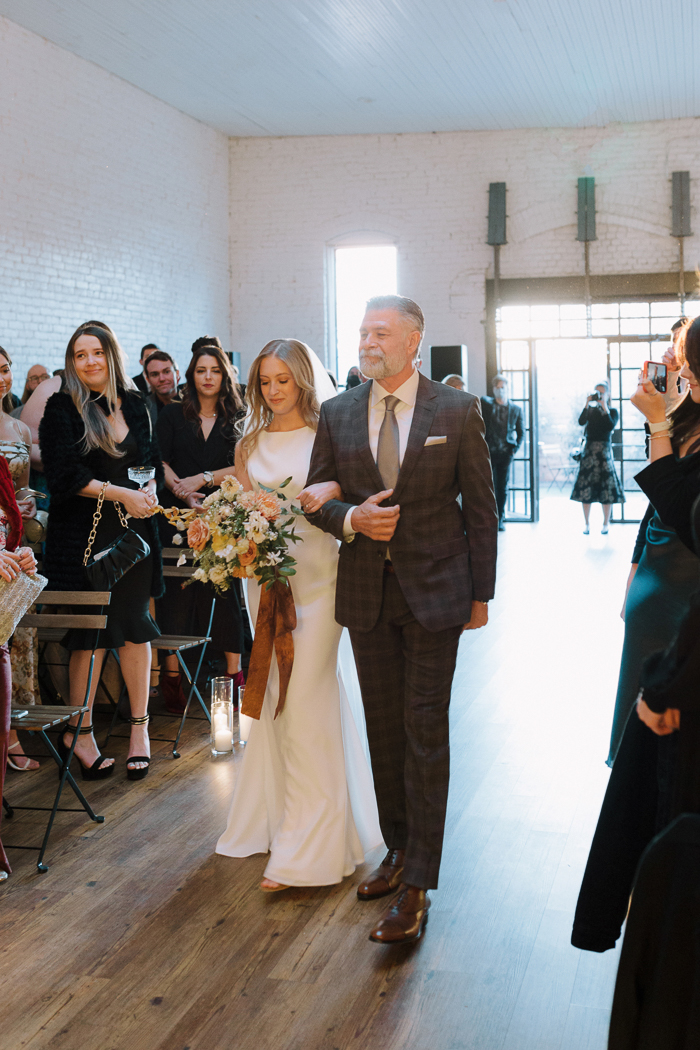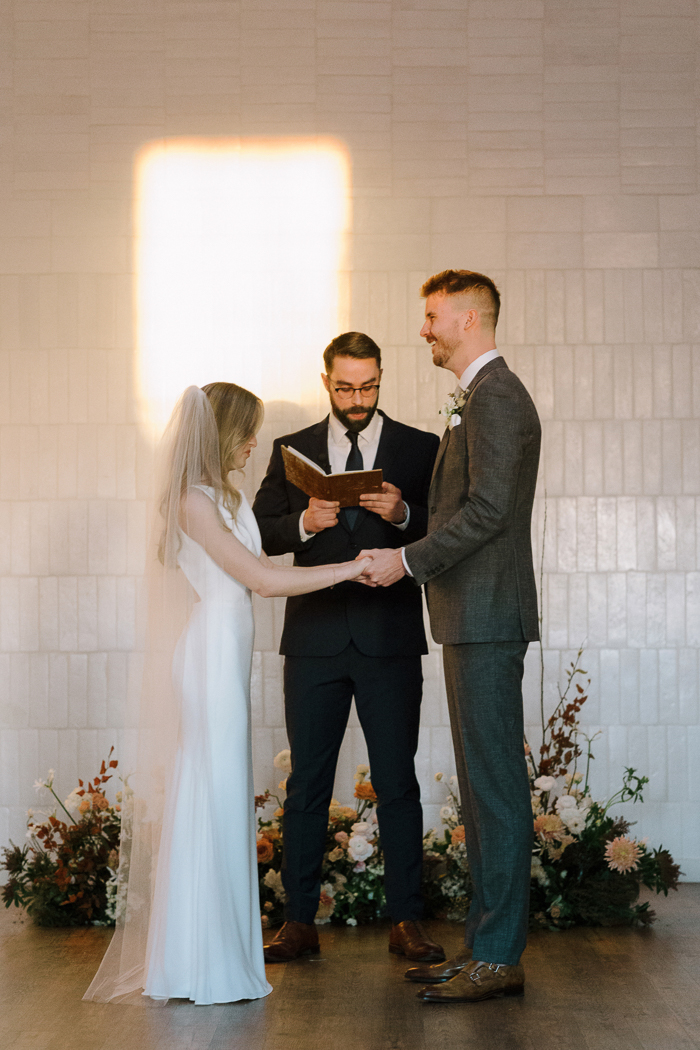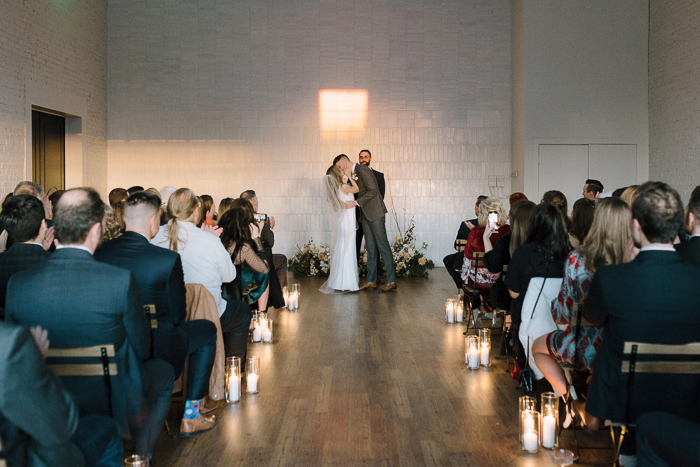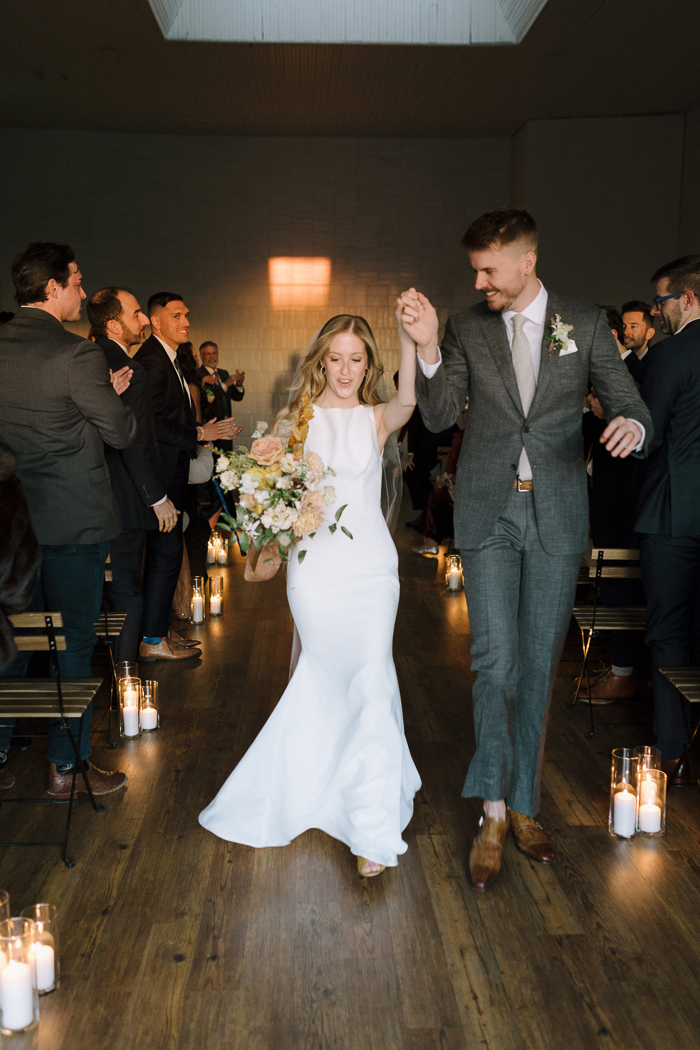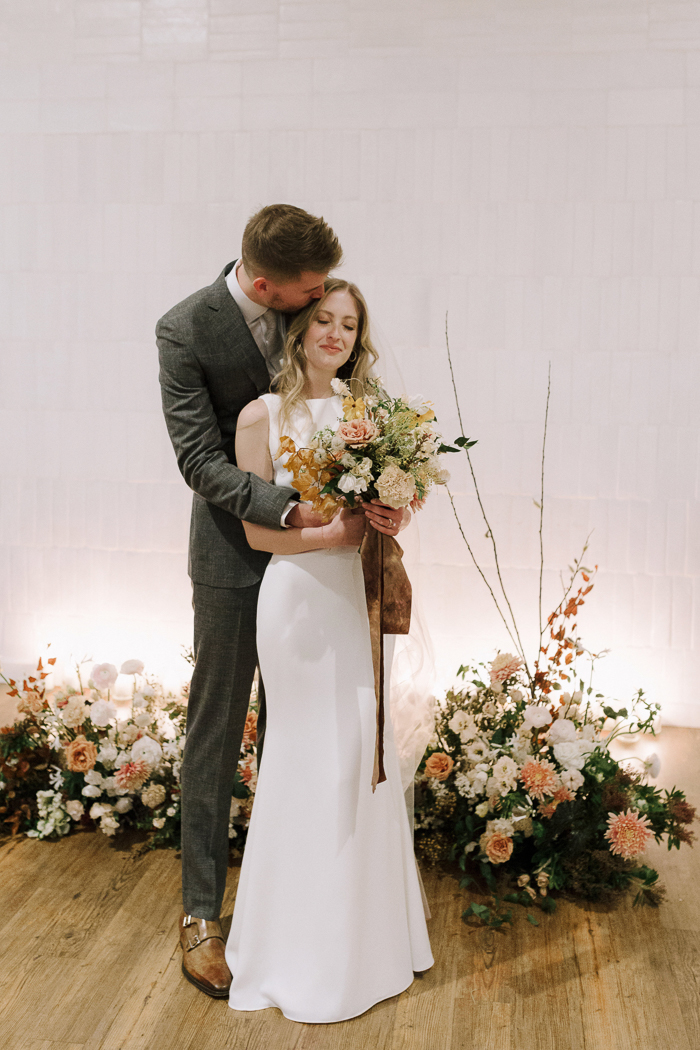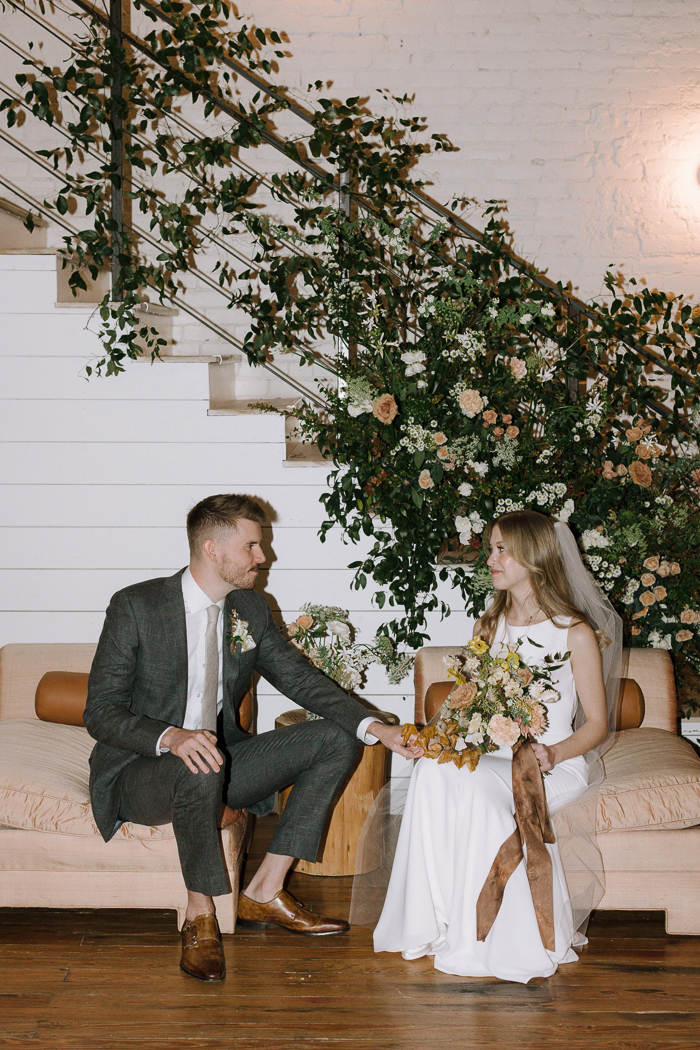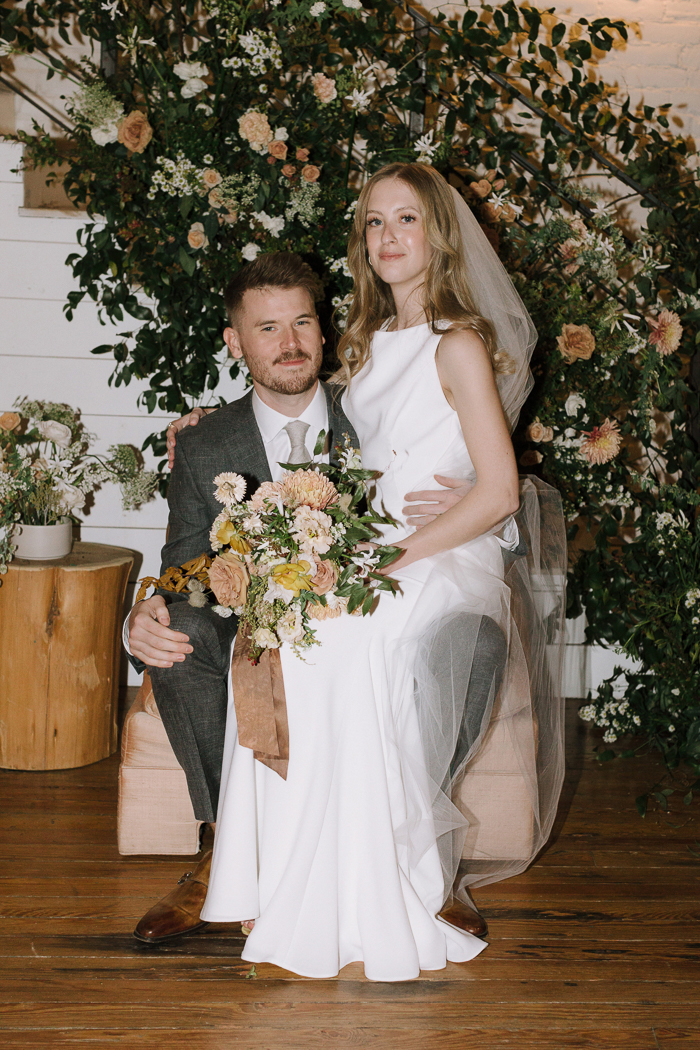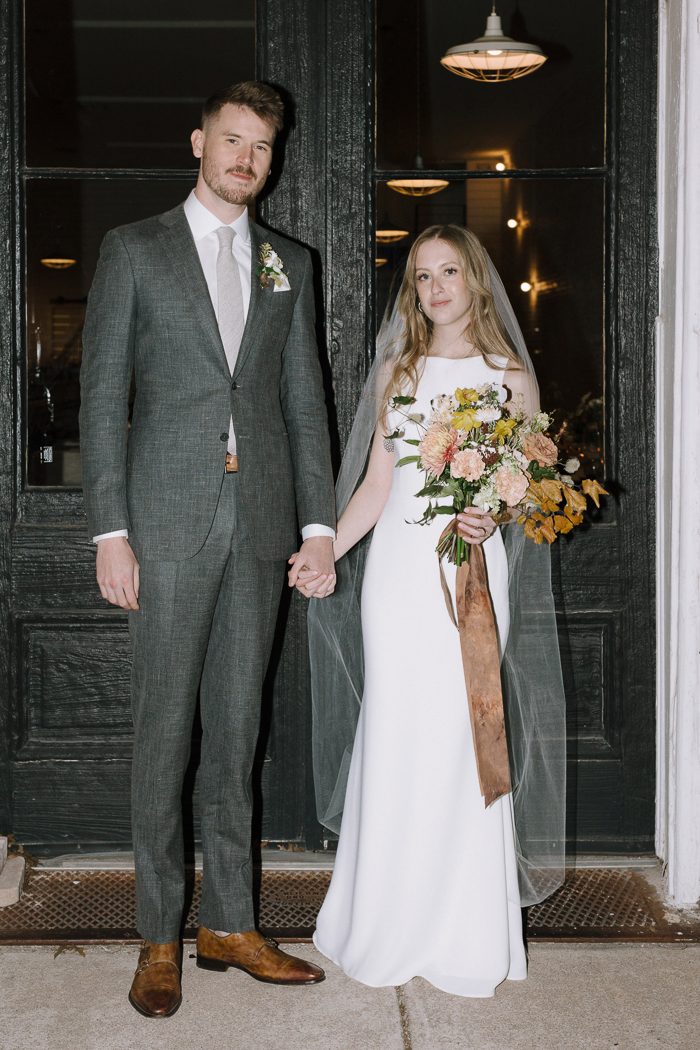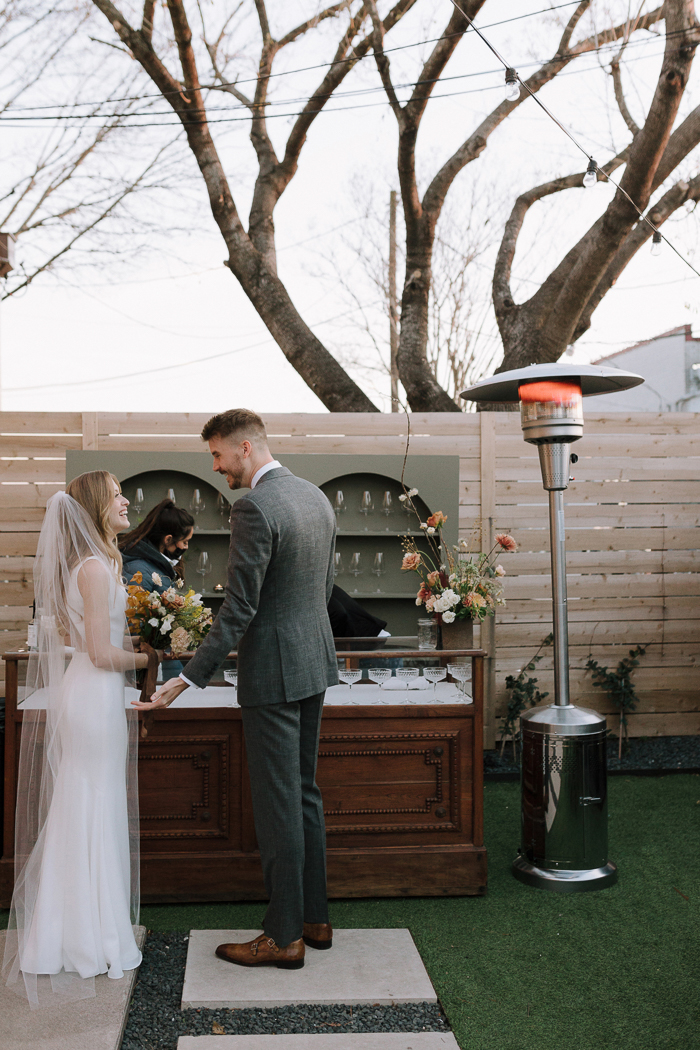 Recommended Reading: The Ultimate Guide to Your Reception Bar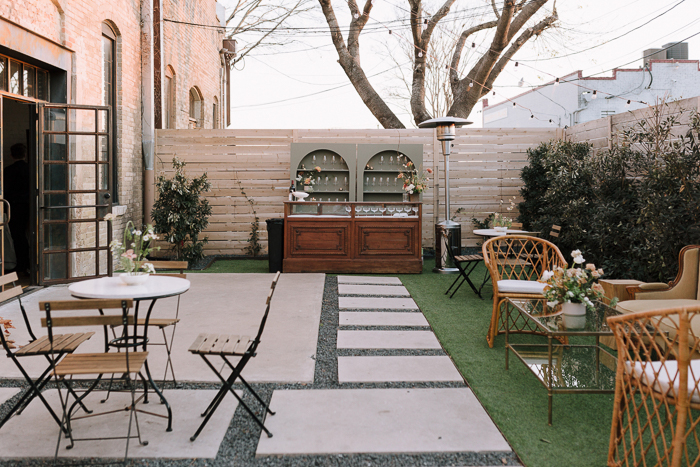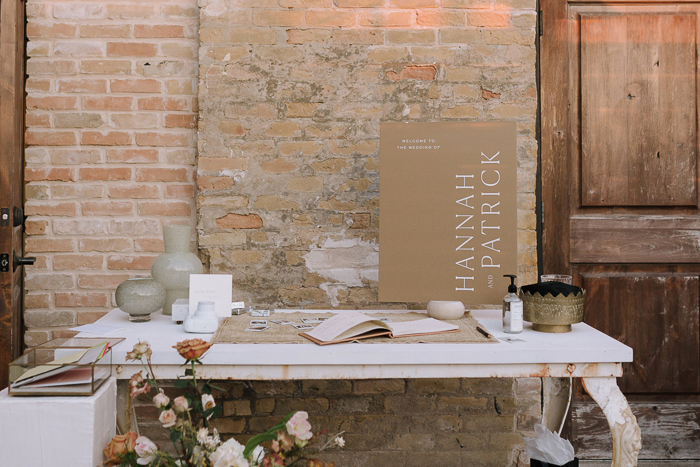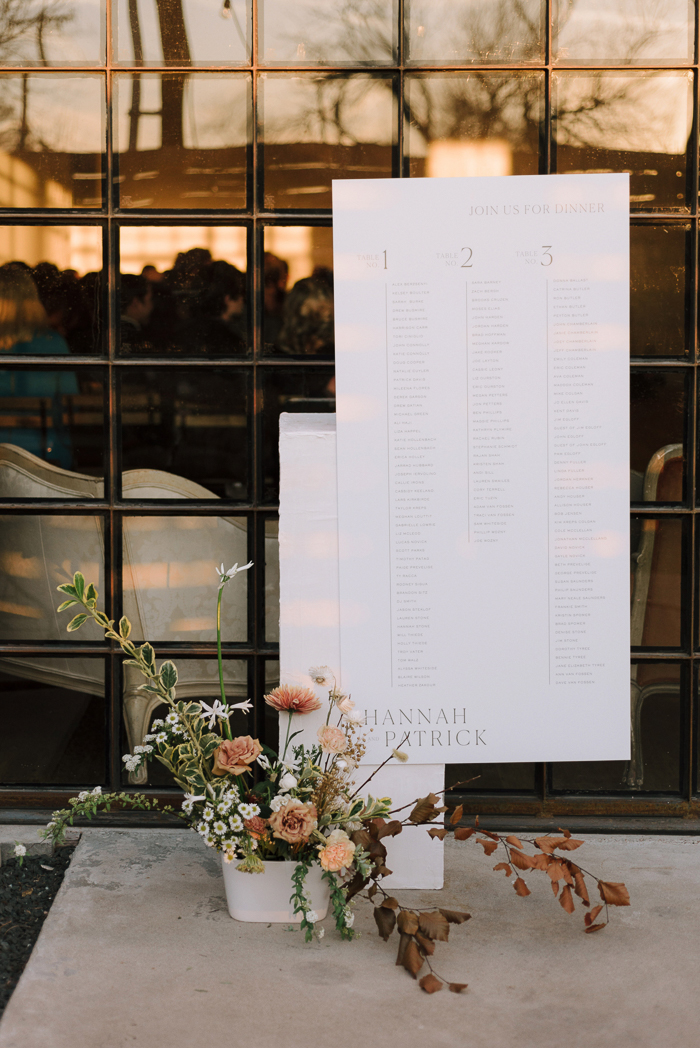 Advice: Don't Be Afraid To Change Or Skip Traditions
Your wedding is unique to you. You don't have to follow outdated traditions or do everything by the book. We sent out our invitations via Paperless Post, we didn't have a bridal party, and we read our vows to each other the following day in bed with a cup of coffee.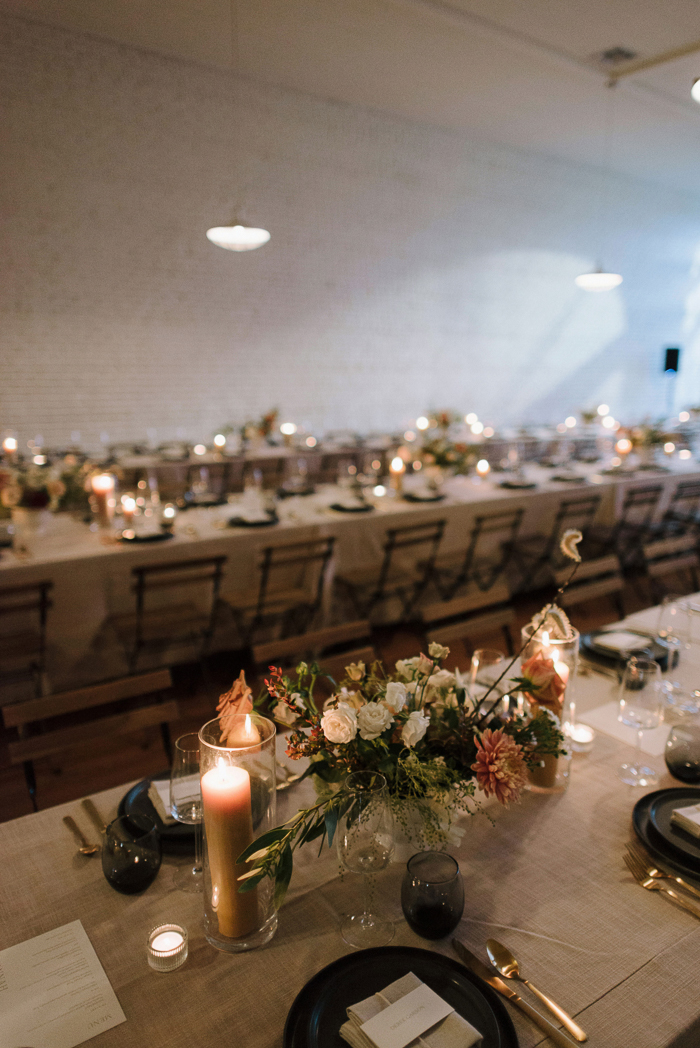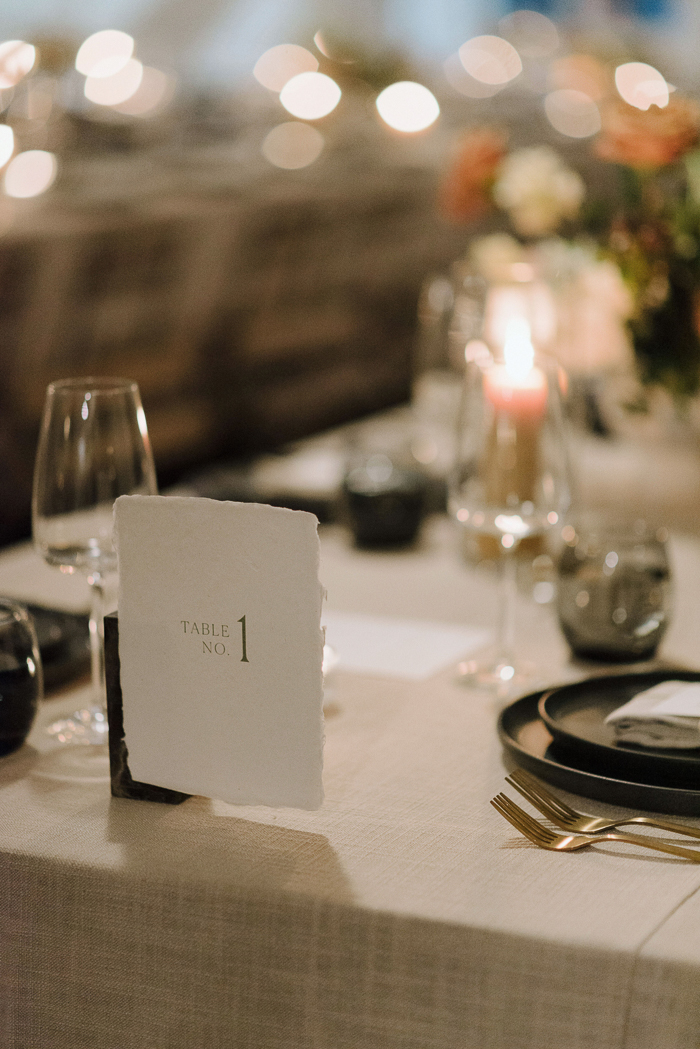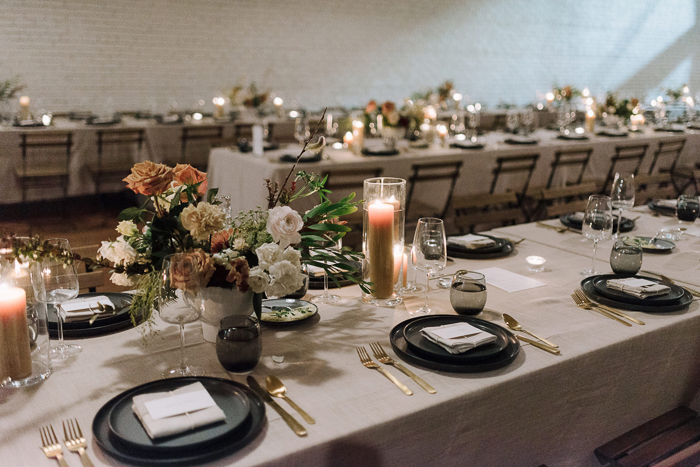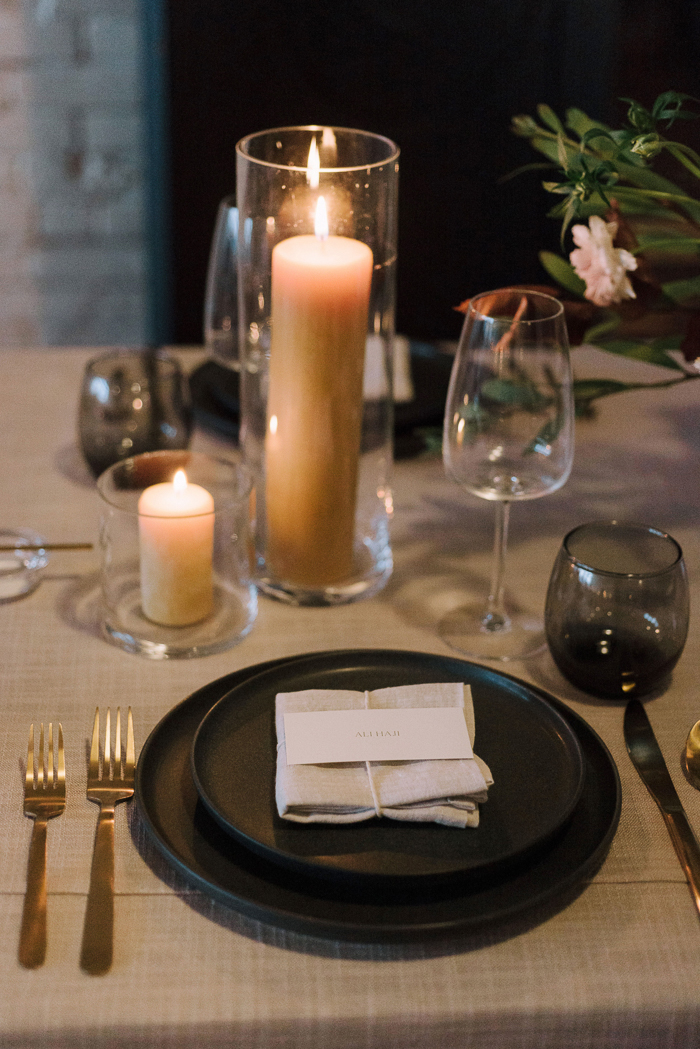 Shop Similar Black Dinner Set: 1. Stone Lain Coupe Dinnerware Set 2. Bruntmor Elegant Matte Dinner Plates 3. BonNoces Matte Black Porcelain Plate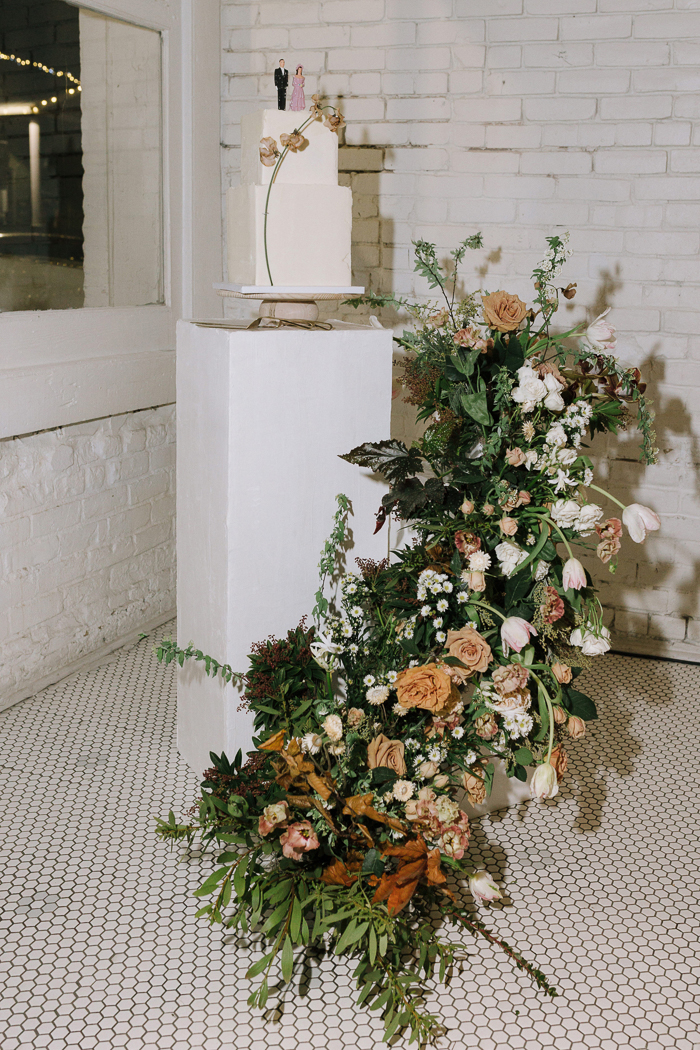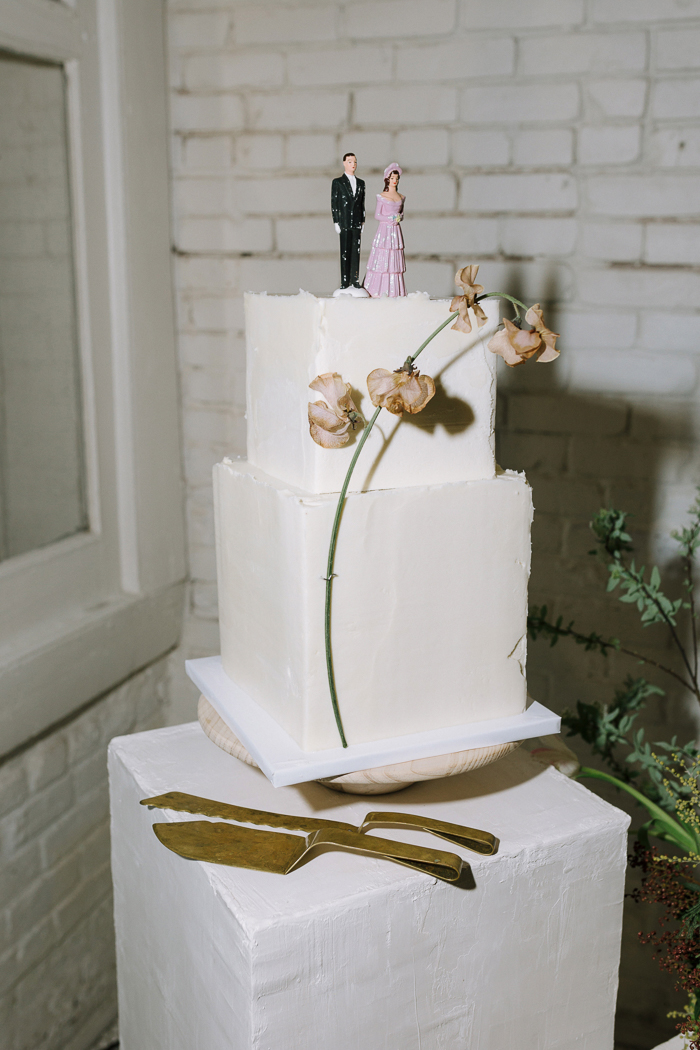 Recommended Reading: 25 Wedding Cake Toppers For Your Big Day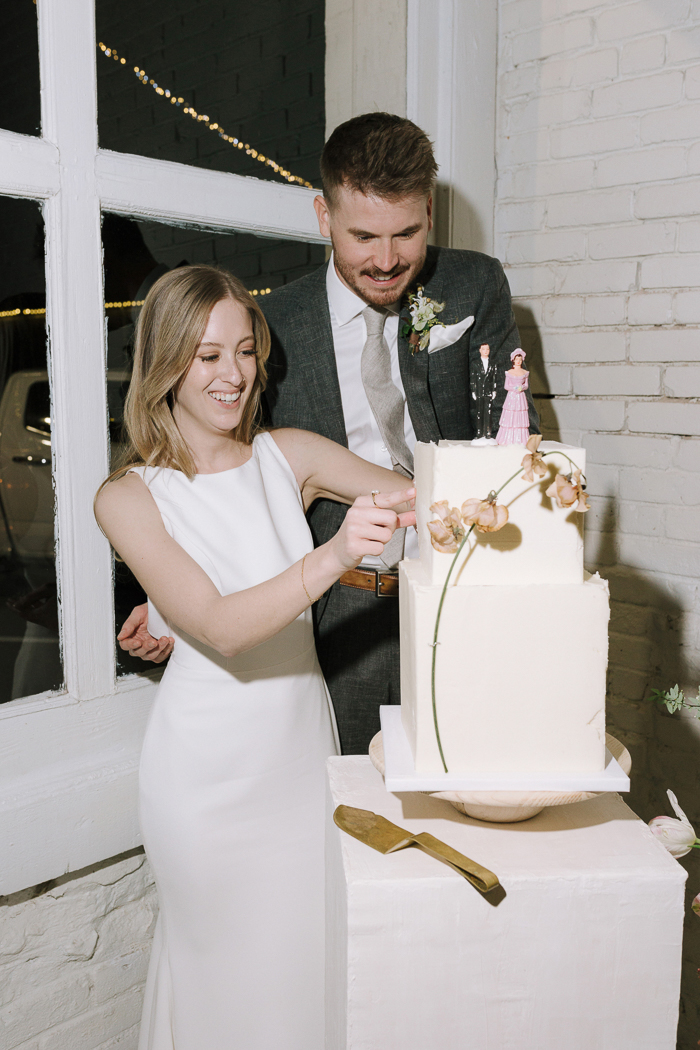 Working With Junebug Member Sam Hugh Photography
We wanted someone who could capture candid moments artfully, and Sam Hugh Photography did just that. Working with Sam was such an easy and wonderful experience. Patrick and I didn't only get gorgeous photos from Sam, but we also made a great friend. We can't recommend him enough.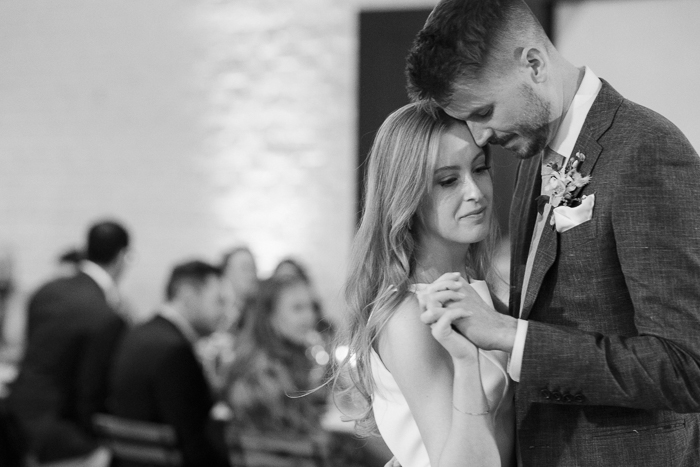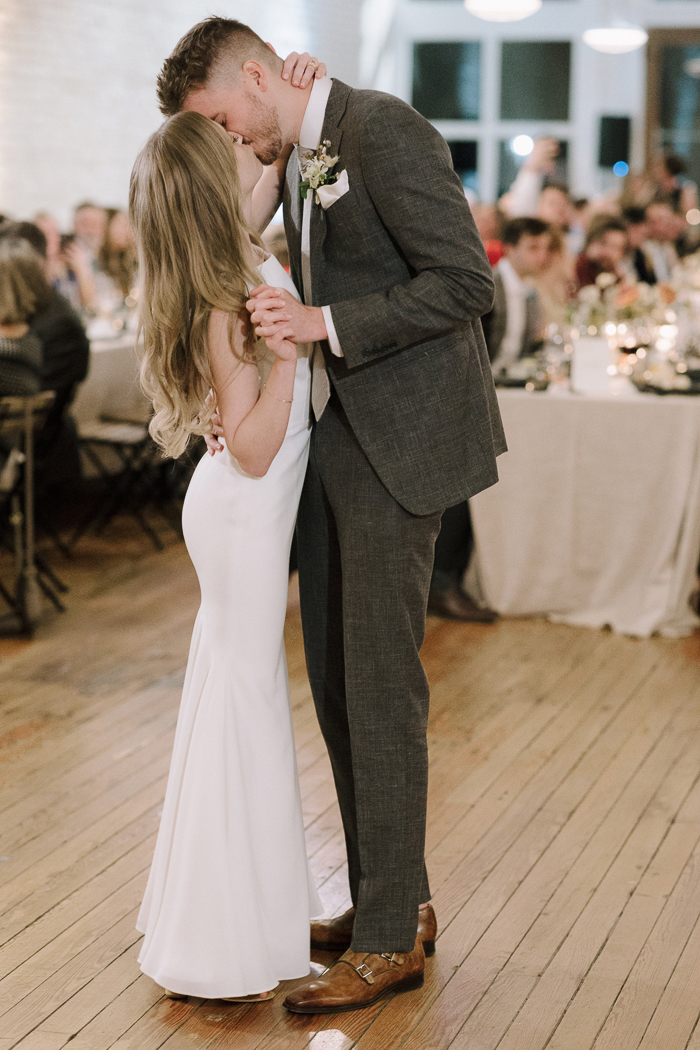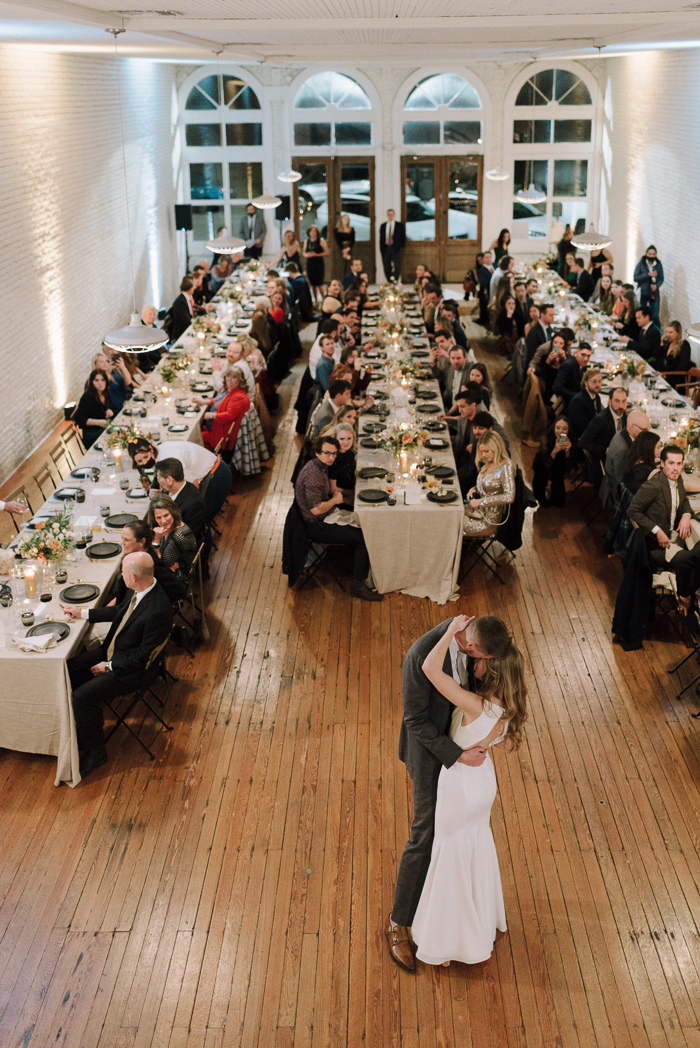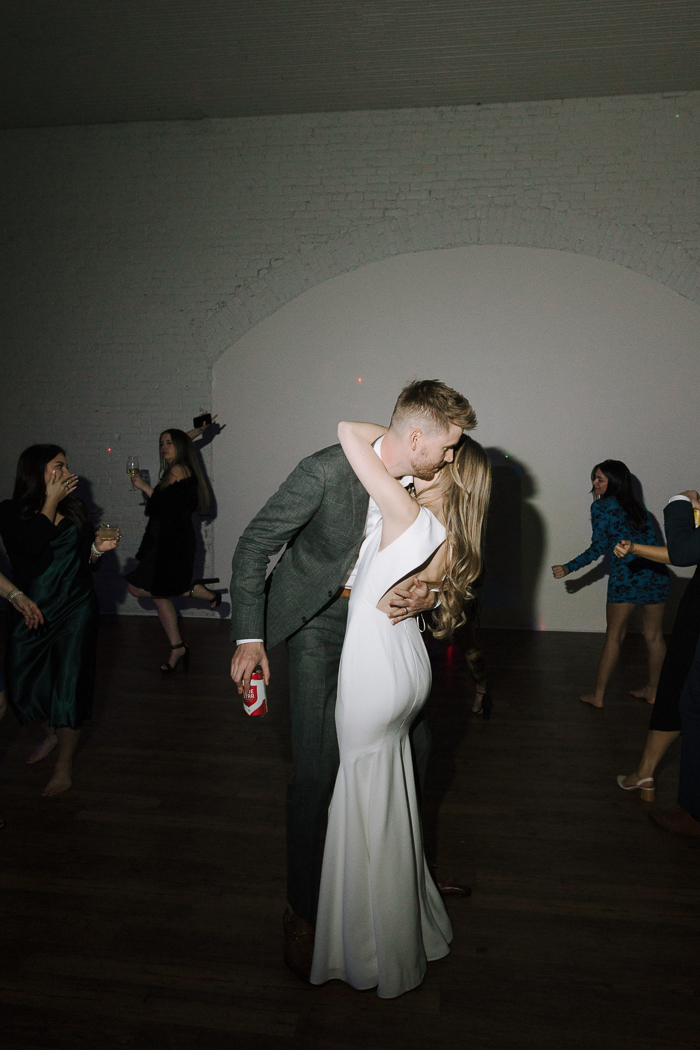 Congratulations to Hannah and Patrick on their cozy and intimate One Eleven East wedding. And a special thank you to Junebug member Sam Hugh Photography for capturing and sharing their special day with us. To see more of his work, be sure to check out his profile in our directory of talented photographers from around the world.
Many couples want an intimate feel on their wedding day, even with a large guest list. From setting up cozy spaces to playing with warm lighting—there are ways to create a relaxed and romantic atmosphere where you can both feel truly yourselves with the people you love.