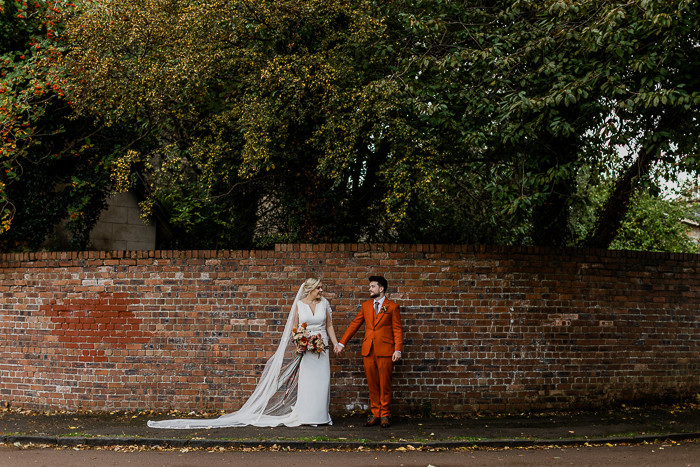 The changing leaves, the crisp air, the cozy and romantic feeling—it's no wonder Alex and Mark chose autumn as the time to get married. With a charming converted church venue, a moody seasonal color palette, and well-placed pumpkin decor, the pair's colorful Glasgow wedding had all the elements to make it a unique fall celebration.
Formerly a historic church with its original stained-glass windows and ornate stonework, Cottiers Theater was the perfect magical setting for their big day. Overgrown florals and foliage in autumn colors lined the aisle and adorned the pillars creating a beautiful backdrop for the couple's vow exchange beneath the pulpit. These arrangements were repurposed as the space was flipped into a warm and inviting reception area. The pair embraced the best of the season through a charming tablescape of greenery, flowers in warm tones, and charming mini-pumpkins. Fairy lights draped across the ceiling amped up the dreamy vibe as the couple danced the night away with their guests.
And as if the setting wasn't spectacular enough, the two stood out in their stylish wedding attire. The groom was fashionably on-theme in his terracotta suit, while the bride was the definition of timeless elegance in a combined bateau and V-neckline dress. Are you falling in love with fall? We can't blame you! Because not all pumpkins are destined to become Halloween jack-o'-lanterns. Take inspiration from these gorgeous images by Junebug member Martin McLellan for unique ideas that will make your big day an autumn dream come true.
The Couple:
Alex and Mark
The Wedding:
Cottiers Theatre, Glasgow, United Kingdom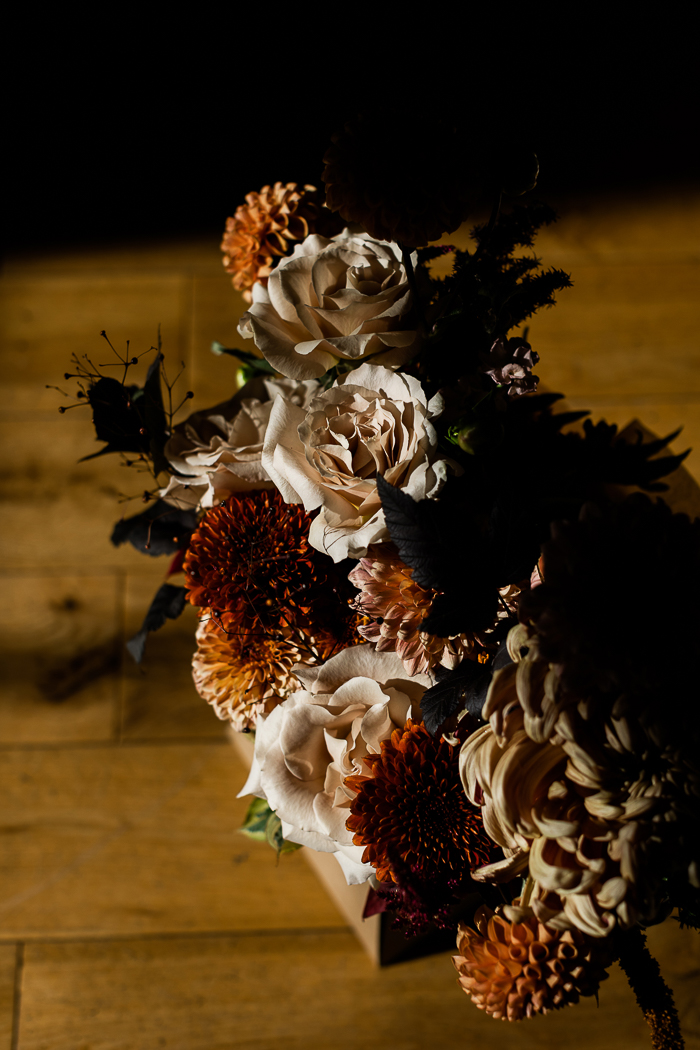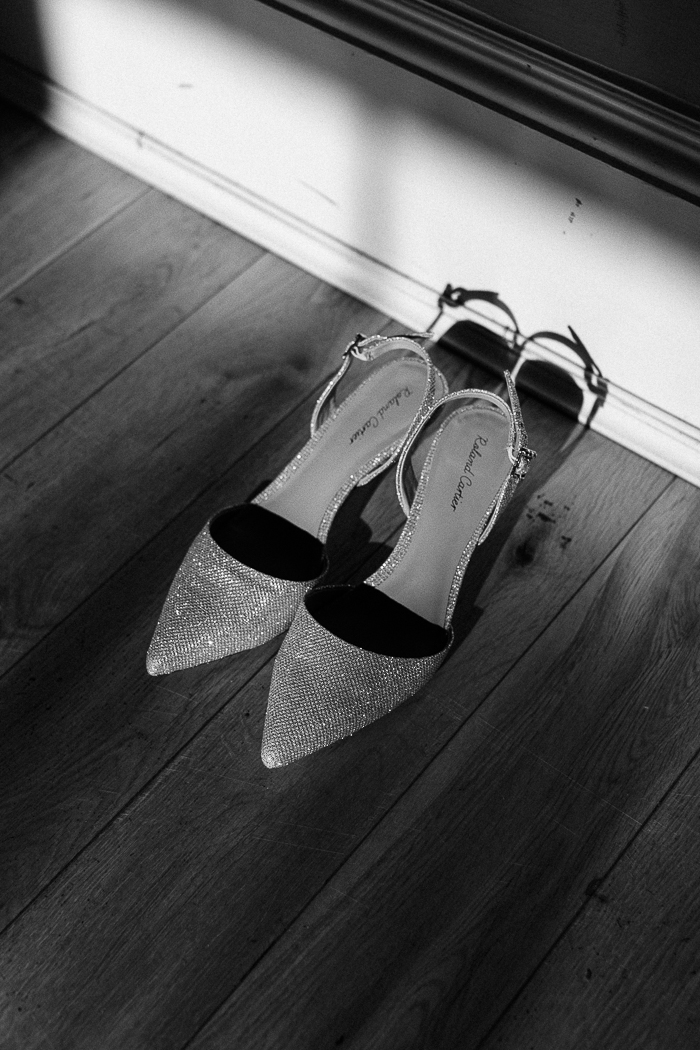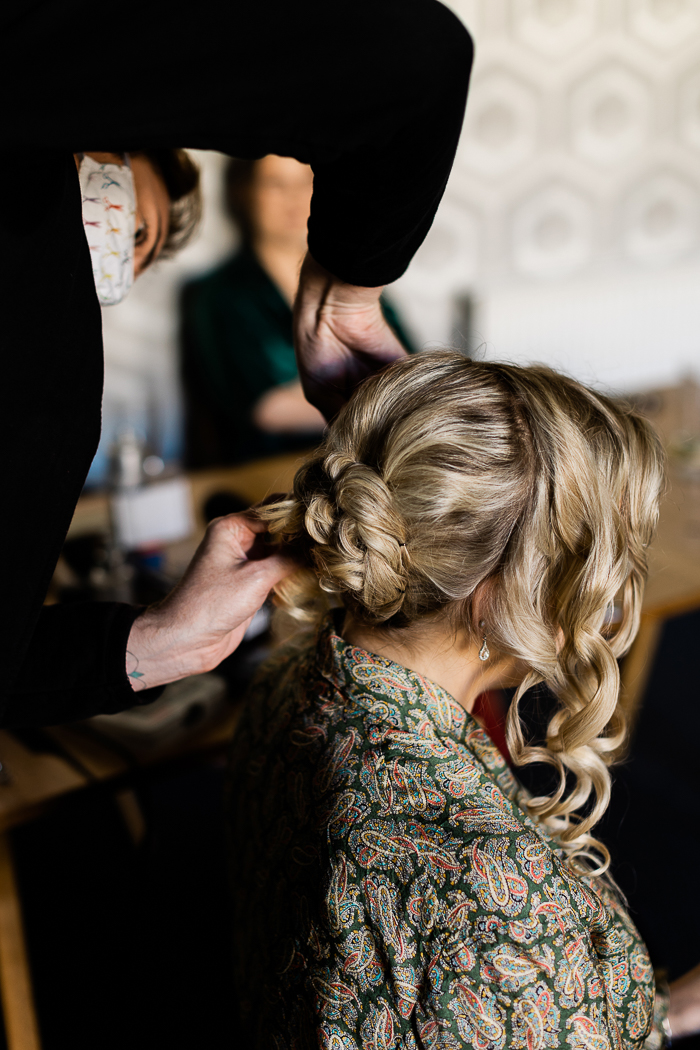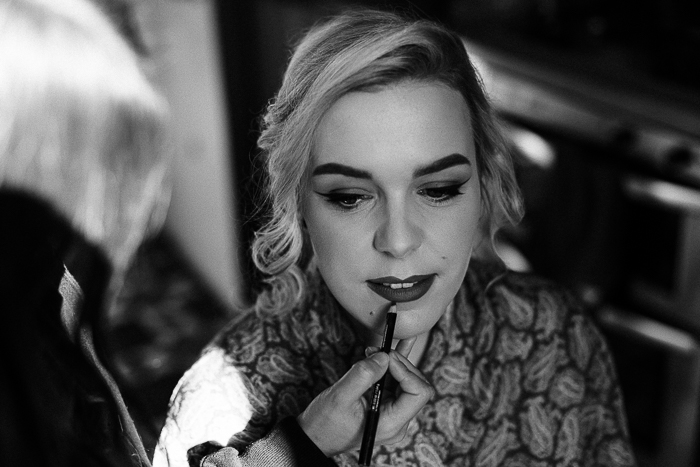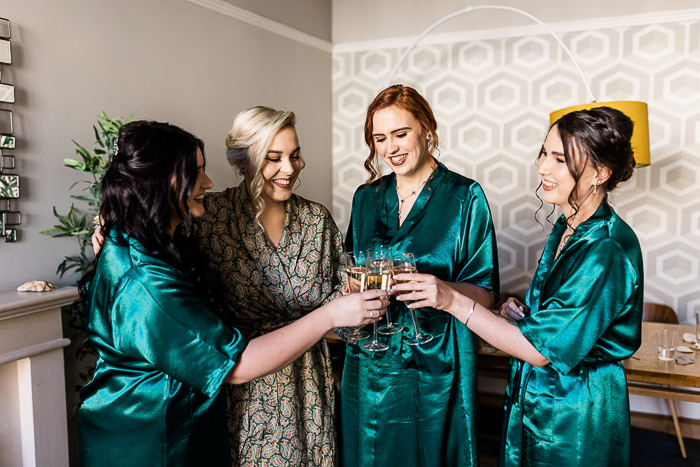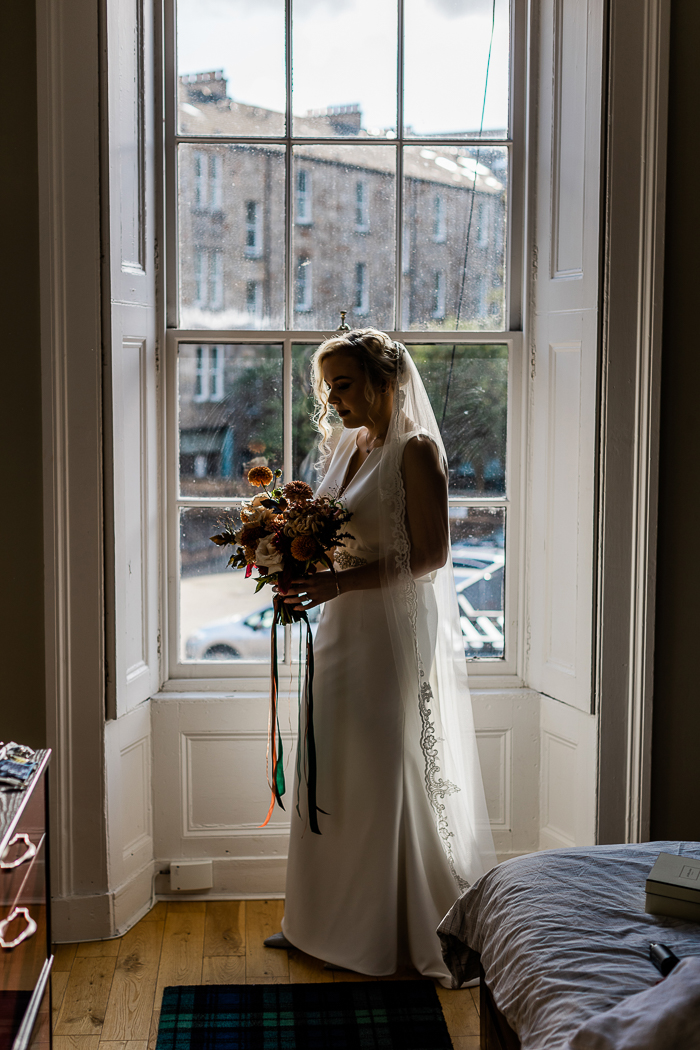 How They Selected The Perfect Venue For Their Colorful Glasgow Wedding
Cottiers suited us for several reasons. It was local and central to most of our family and friends. It really suited the aesthetic we were going for. It had a good reputation as a wedding venue and was familiar with the other services we chose, which made planning a lot easier. Catering was also included, which removed the stress of organizing external catering.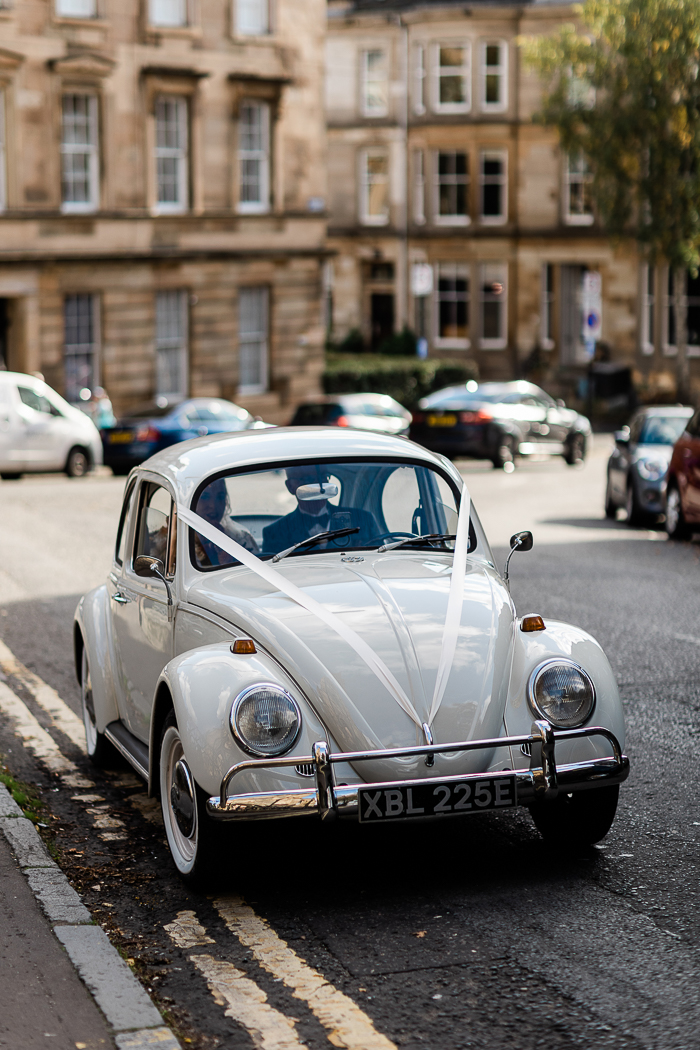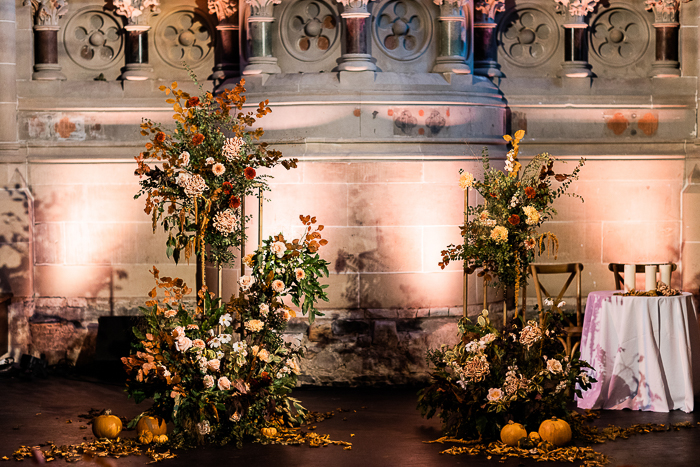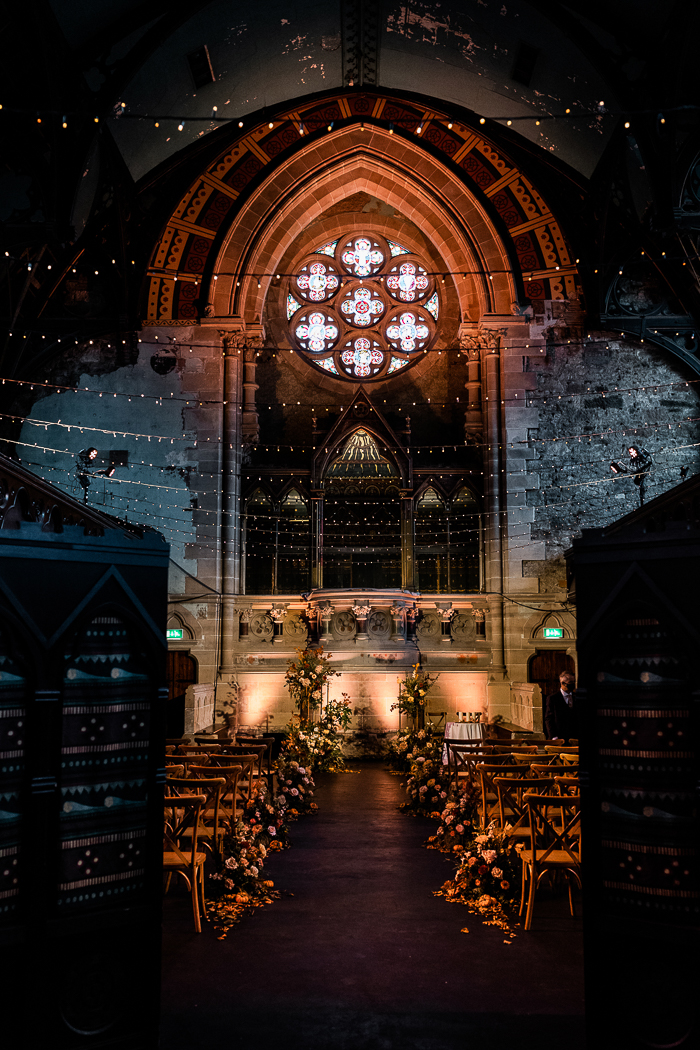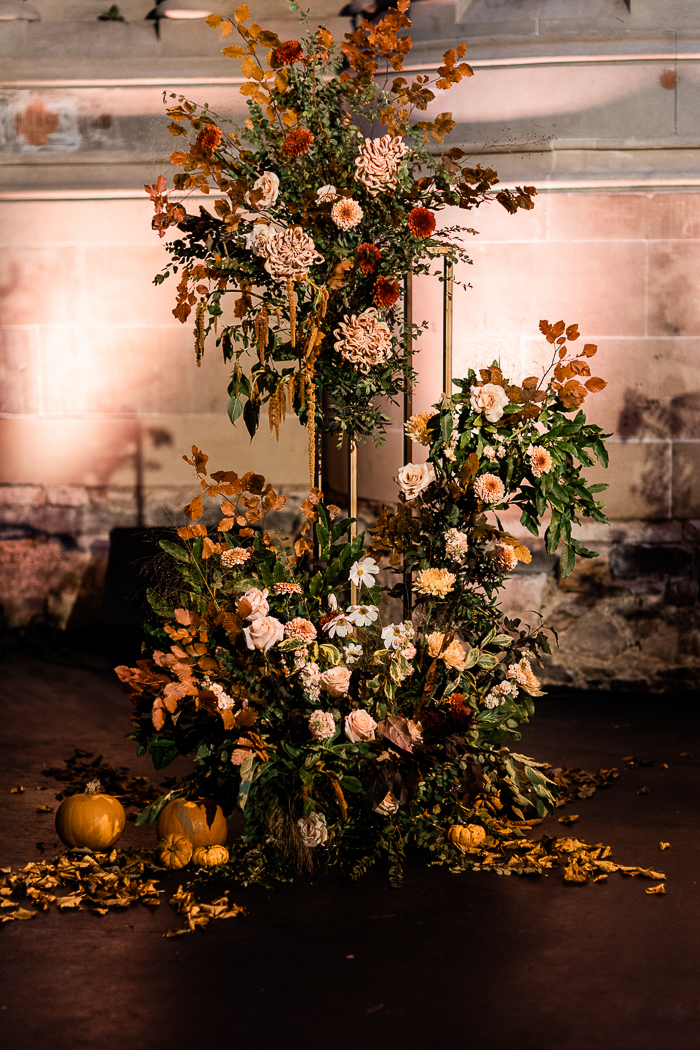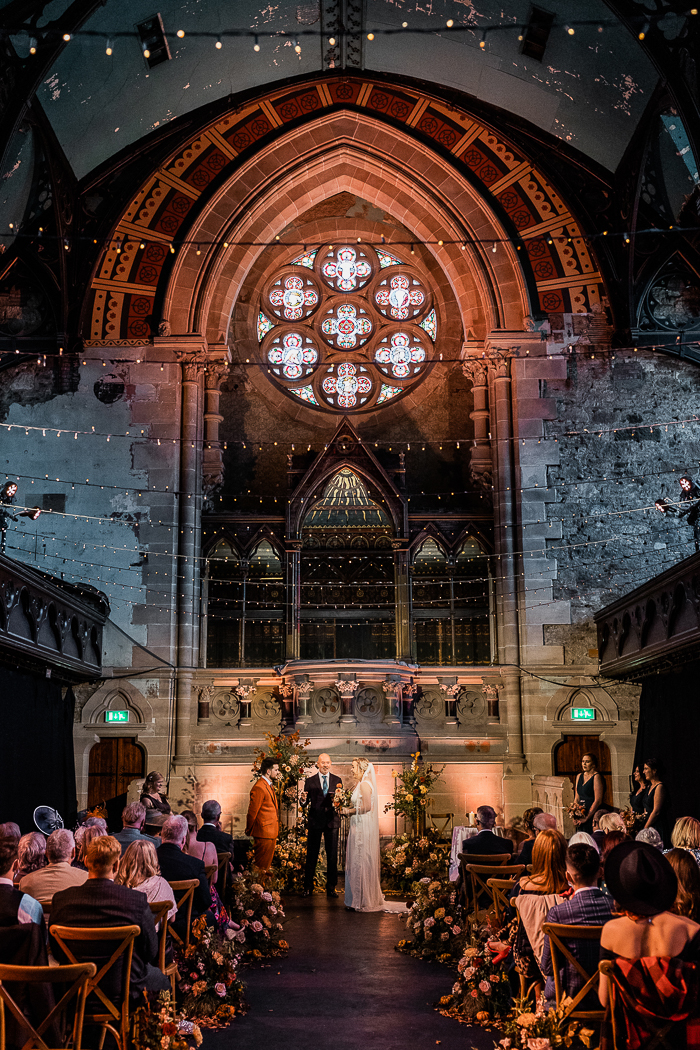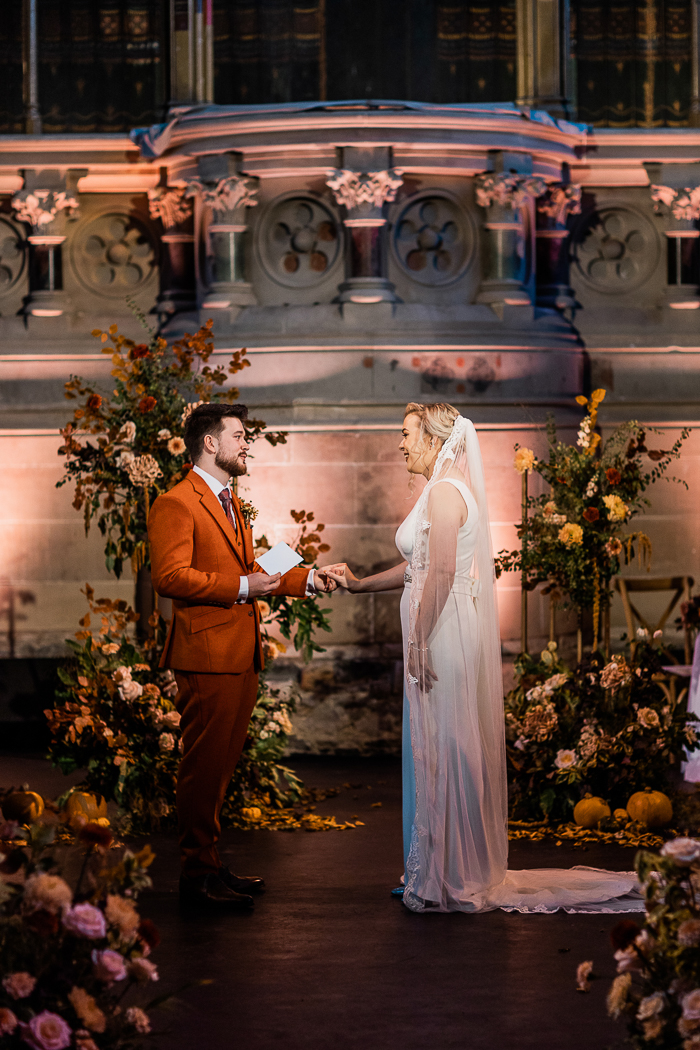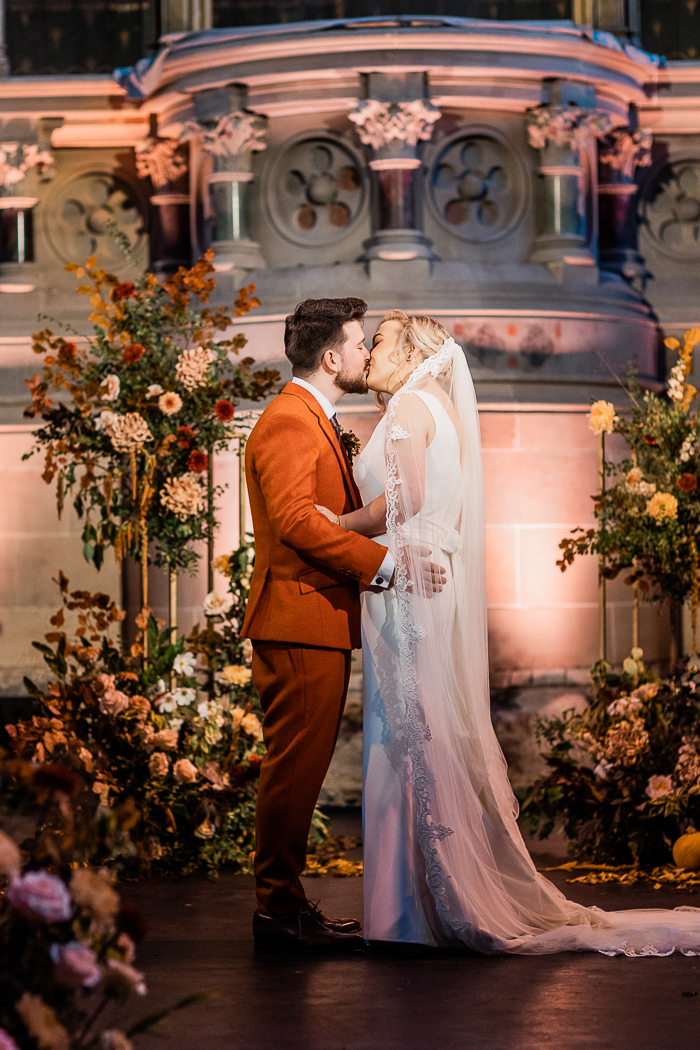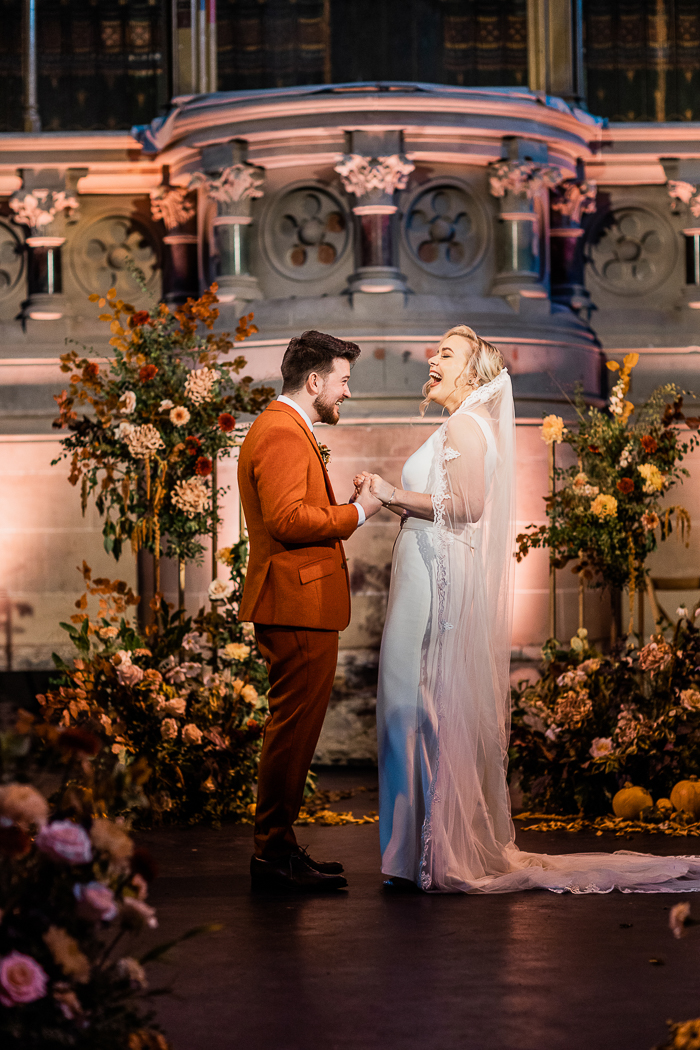 Spending Time Together Just The Two Of Them On Their Wedding Day Was The Most Memorable Moment
The most memorable part was probably being taken for our photos as we went on a short drive near our venue, had a glass of champagne, and went for a lovely autumn walk around the west end of Glasgow, chatting and casually being photographed. It was the only time throughout the day that we had a minute to breathe and be alone together.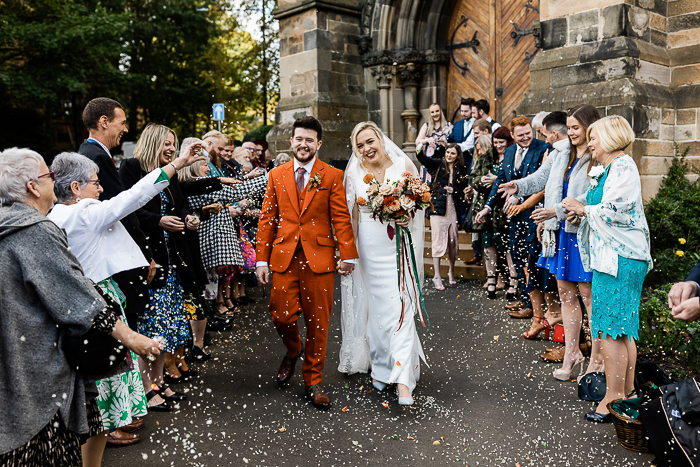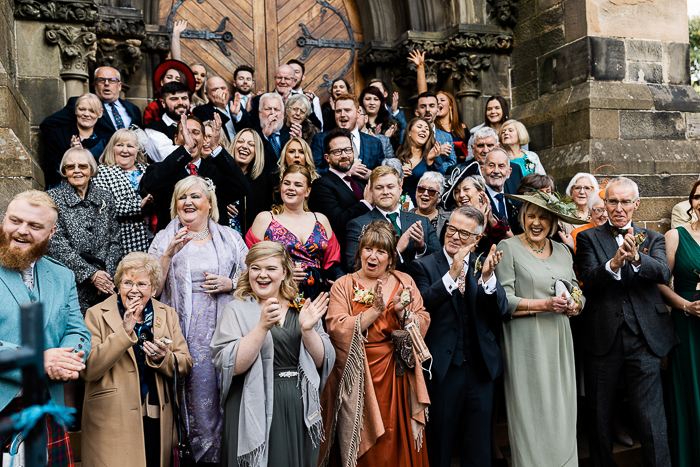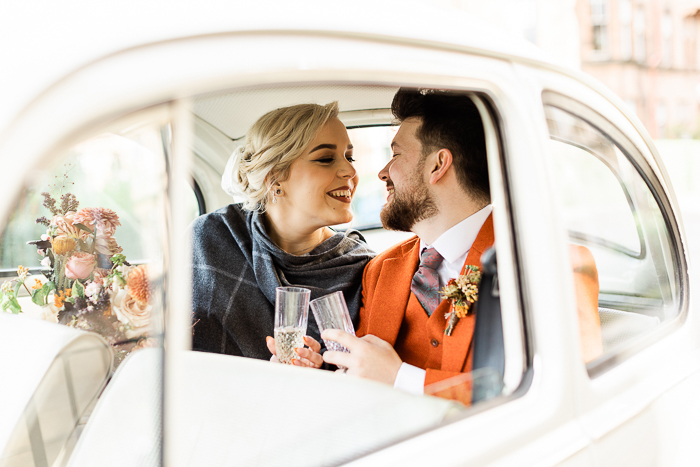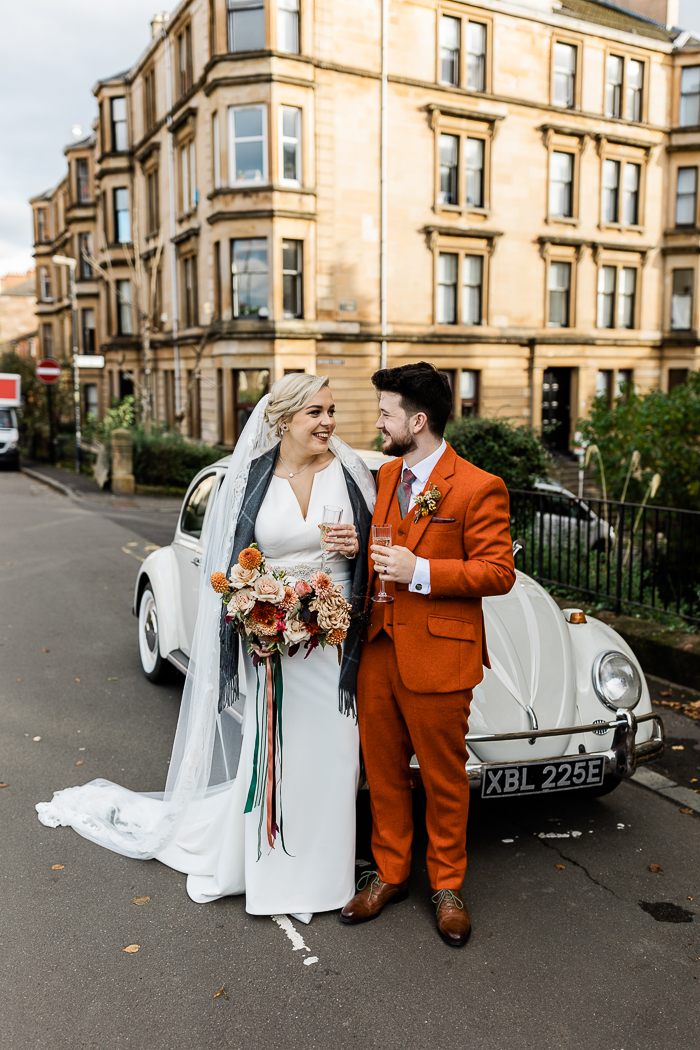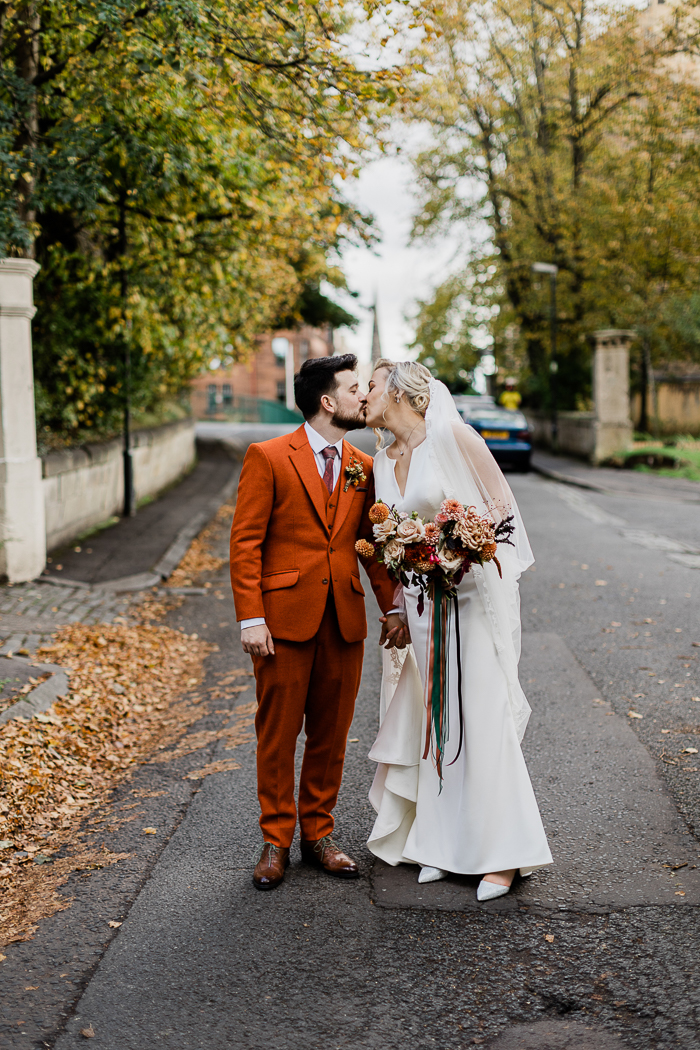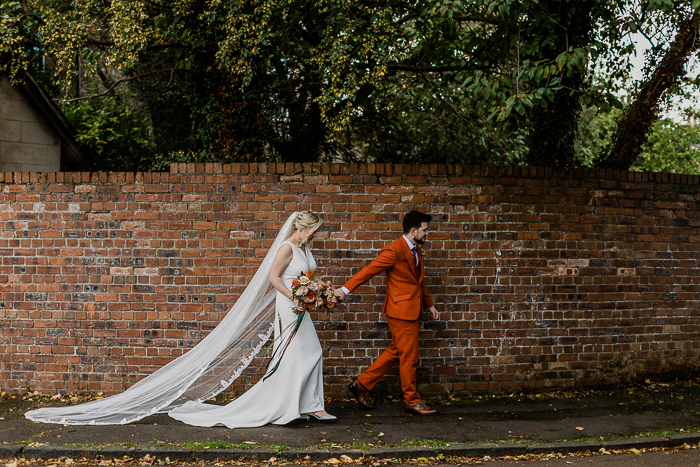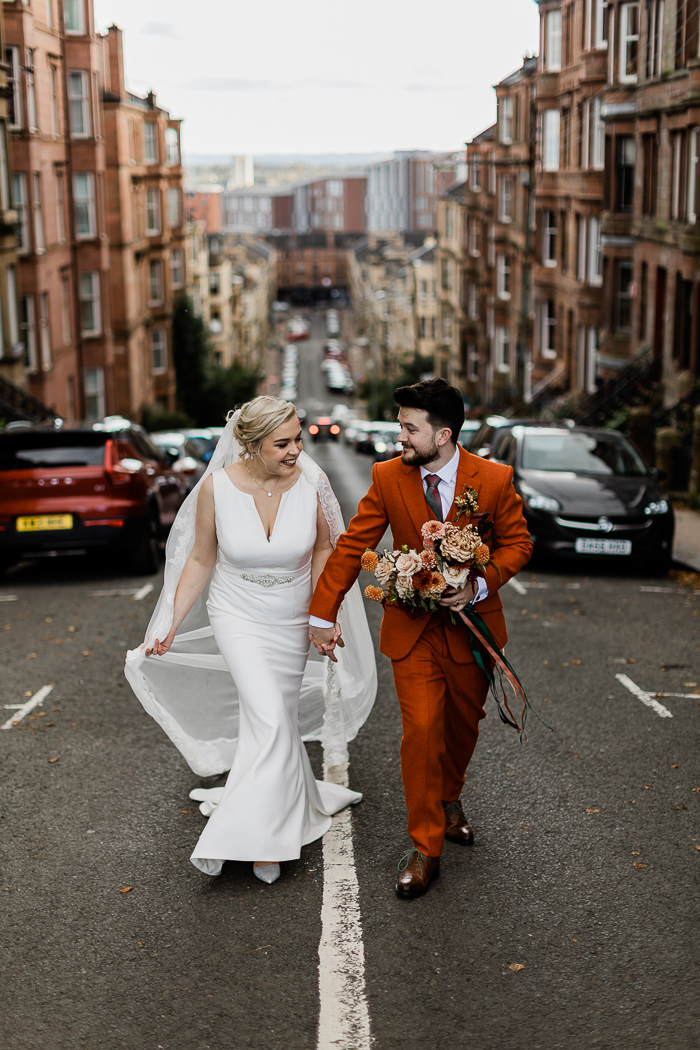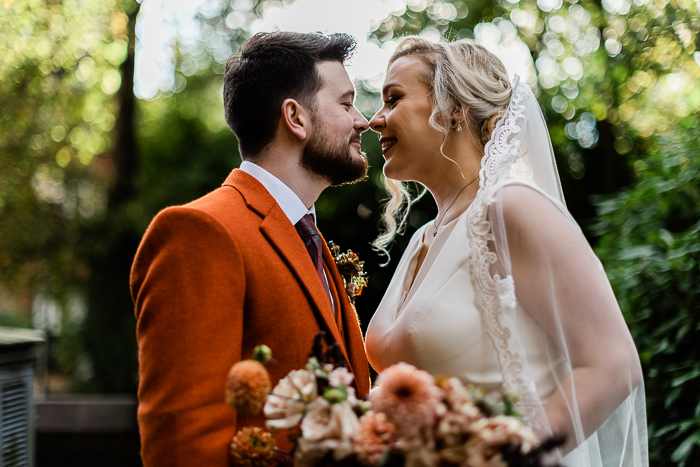 Creating Spreadsheets To Keep Wedding Planning On Track
We would definitely recommend using spreadsheets to keep track of everything—from budget and checklists to menu options and guest information. Having the guest spreadsheet was also helpful after the wedding to keep track of any gifts received to send out thank you cards.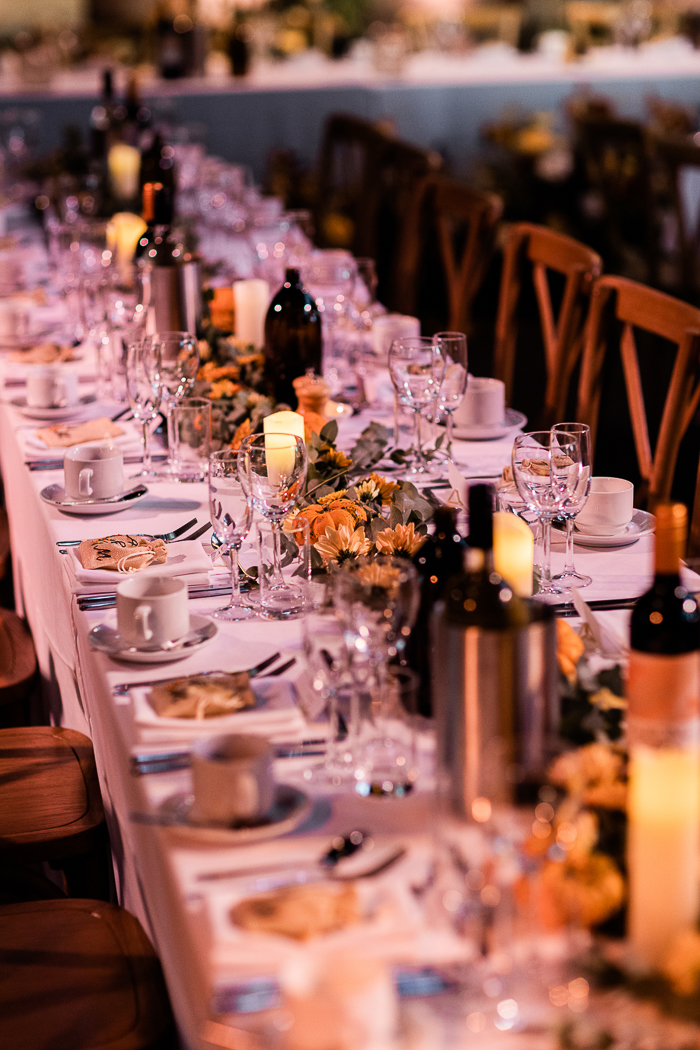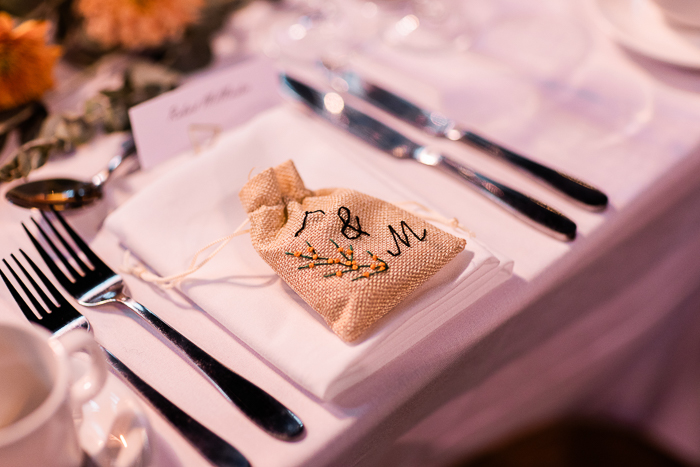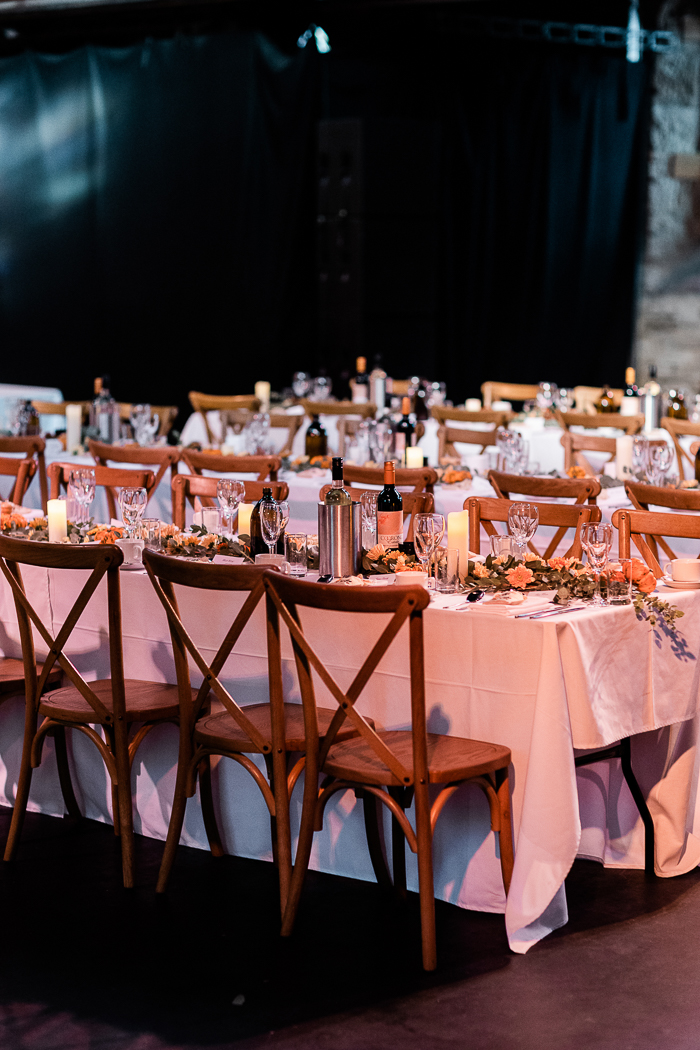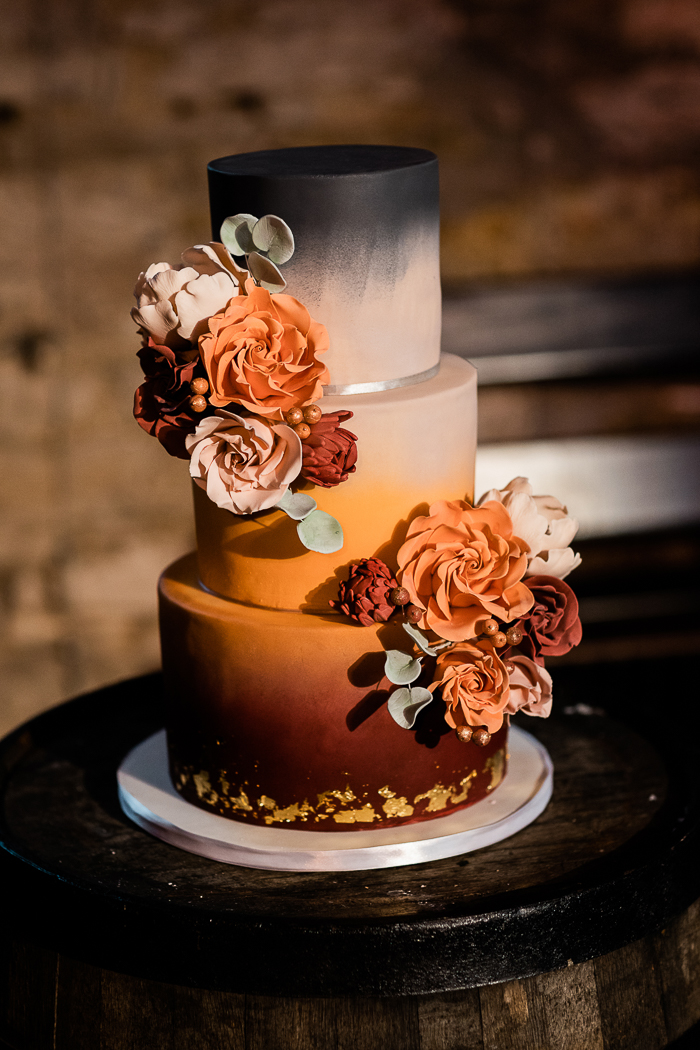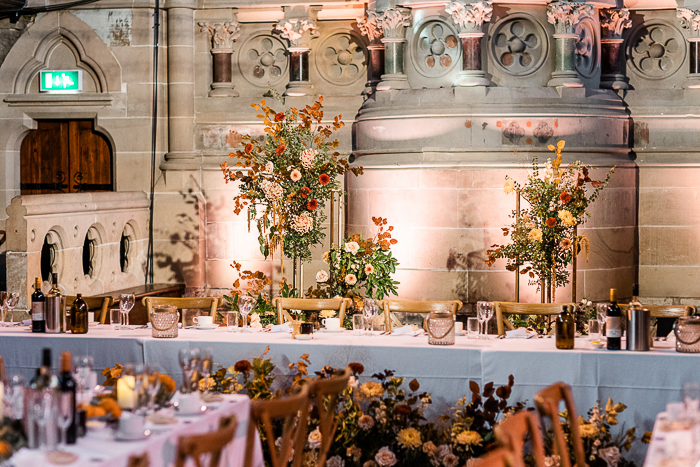 Personalizing Their Wedding Through DIY Touches
We DIY'd our own favors, which we really enjoyed and felt gave a personal touch and cut some costs. We bought the bags from amazon, embroidered them with our initials with a small design, and made our own tablet. We arranged for a table and decorated it with flowers, wedding pictures of our parents and grandparents, and Jenga pieces for our guests to sign as an alternative guest book. We also made a music playlist that catered to all ages at the wedding and created a great atmosphere throughout the evening.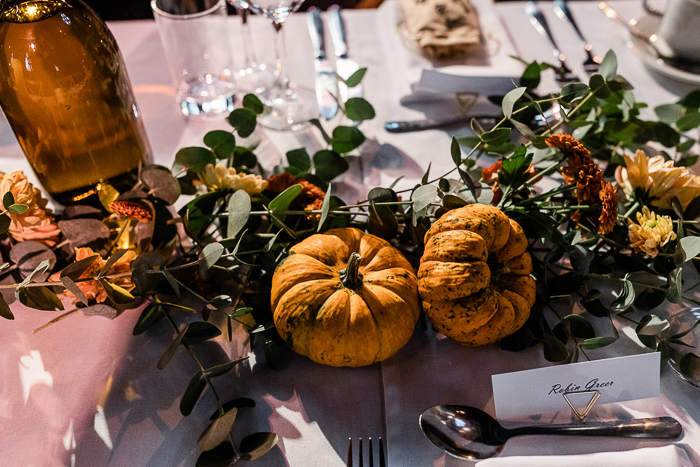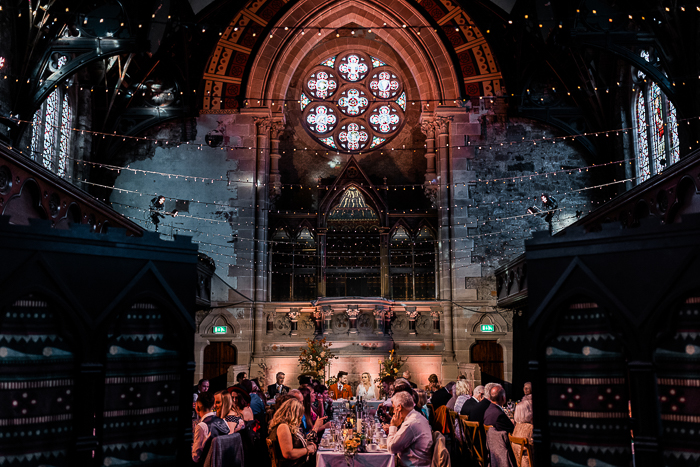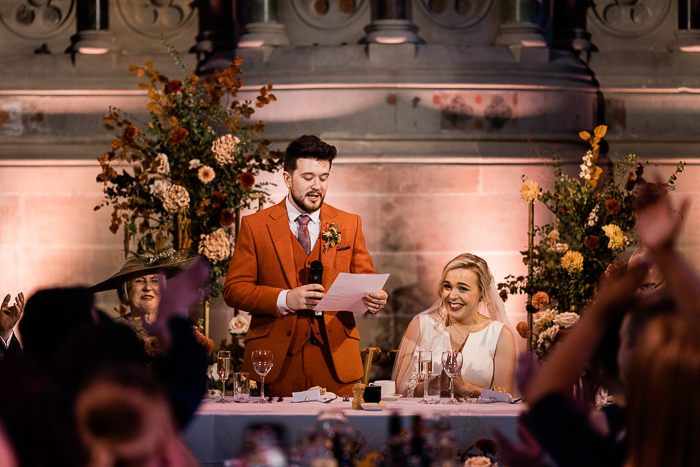 Photographer Captured Real And Natural Moments Of Their Special Day
Working with Martin McLellan was fantastic. We loved Martin's candid shots and actually forgot he was there at times. Our guests commented on his professionalism and attention to detail, along with the fact that he didn't interrupt the flow of the day with lots of staged photos. We really enjoyed the walk he took us on for our photos and the different types of pictures he created. Everyone loved the final photos and commented that he really captured the day well. Martin made us feel very comfortable as we were quite nervous and awkward about getting our picture taken. He made us laugh and was lovely to chat with throughout the day. We would highly recommend Martin!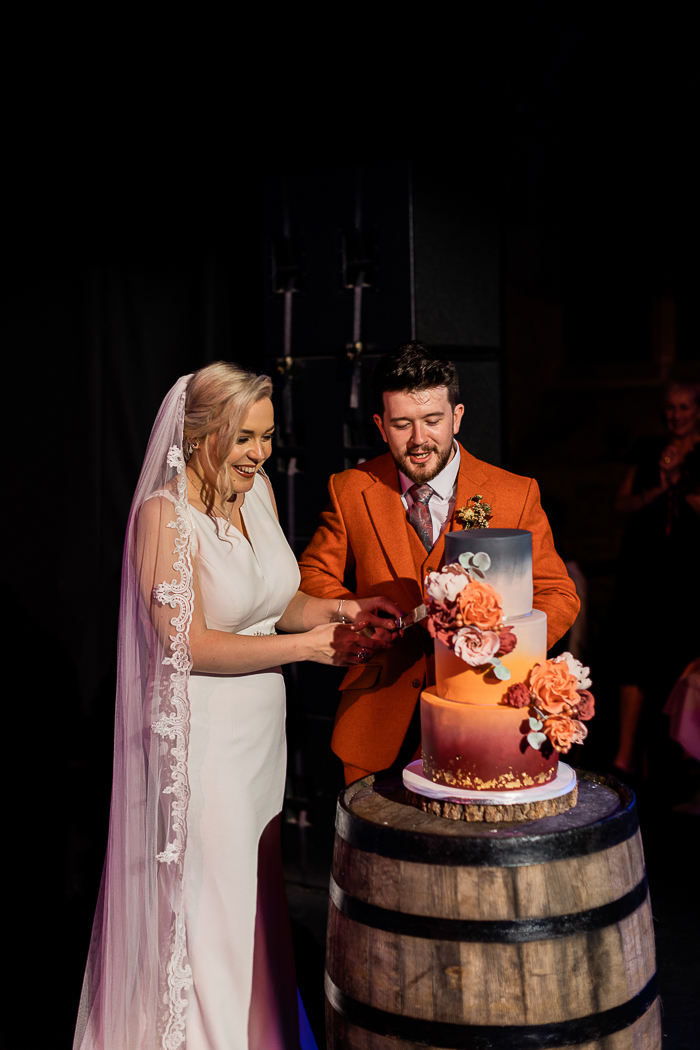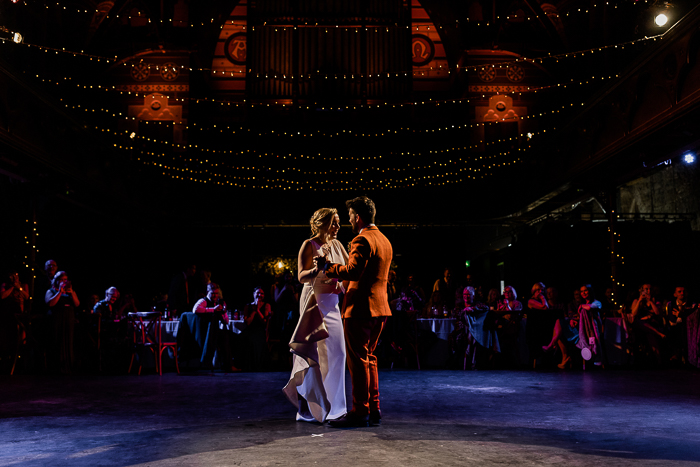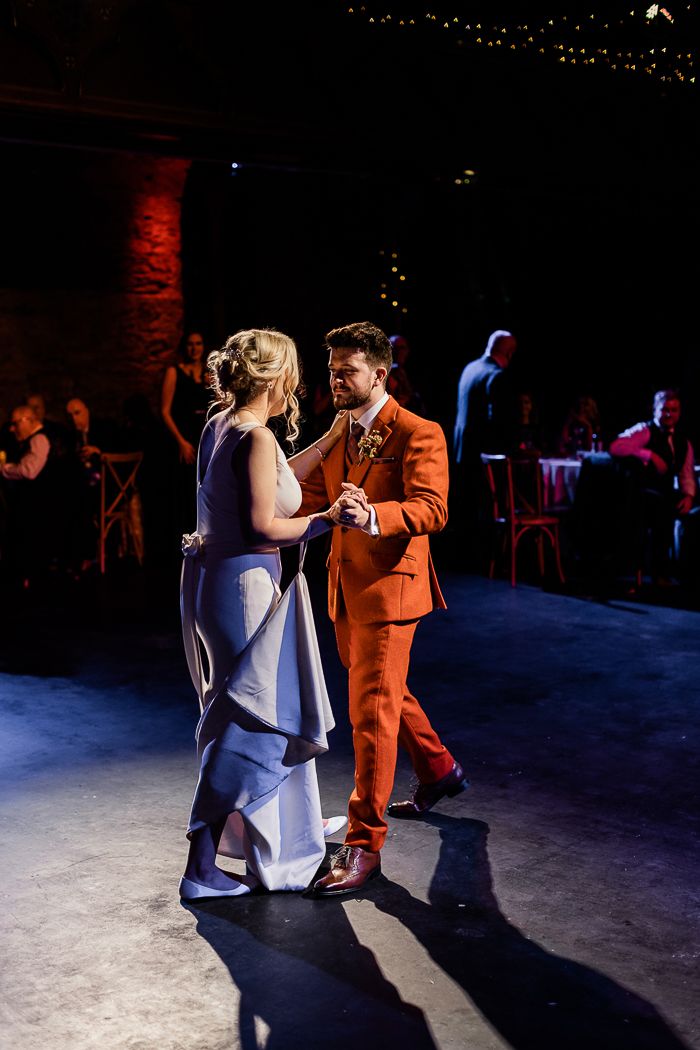 Congratulations to Alex and Mark on their unique and colorful Glasgow wedding. And big thanks to Junebug member Martin McLellan for capturing and sharing the most beautiful moments of their special day. To see more of Martin's work, be sure to check out his profile in our directory of wedding photographers from around the world!
You can tie a fall wedding theme together by drawing inspiration from the season for floral arrangements, decor, attire, or venue. With its milder temperatures and exciting design possibilities, a fall wedding like this one can be stunning, incredibly romantic, and unforgettable.