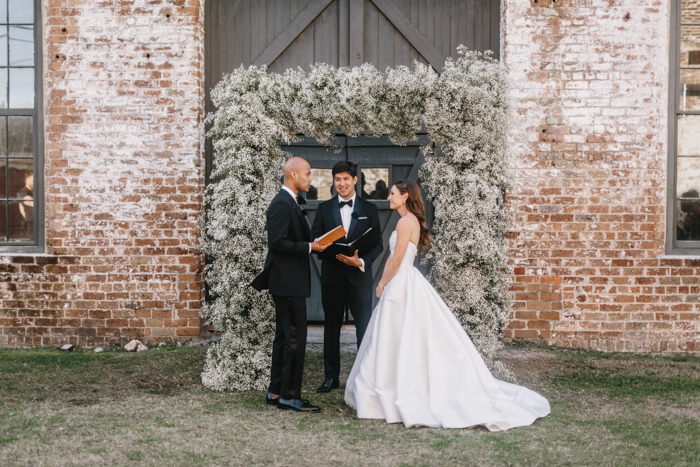 Lindsay and Chris' Georgia State Railroad Museum wedding celebrated timeless elegance and classic sophistication. With stunning hints of Art Deco, the pair channeled the era using fabulous florals, sleek gilded decor, and chic wedding fashion. The couple's choice of theme was a fitting tribute to the museum's rich history and a perfect complement to its rustic industrial aesthetic.
The couple exchanged heartfelt vows in their courtyard ceremony under a lush square arch that contrasted beautifully with the black barn door and exposed brick walls. After promising a lifetime of love to each other, they moved the celebration inside the historic train yard. Their cozy and romantic reception featured long elegant tables with towering centerpieces filled with rows of candles.
The couple took great care in selecting elements that reflected their values, vision, and love story, and the result was truly unforgettable. From the spectacular venue to all the romantic details, these incredible images captured by Mackensey Alexander Photography are guaranteed to sweep you off your feet!
The Couple:
Lindsay and Chris
The Wedding:
Georgia State Railroad Museum, Georgia, United States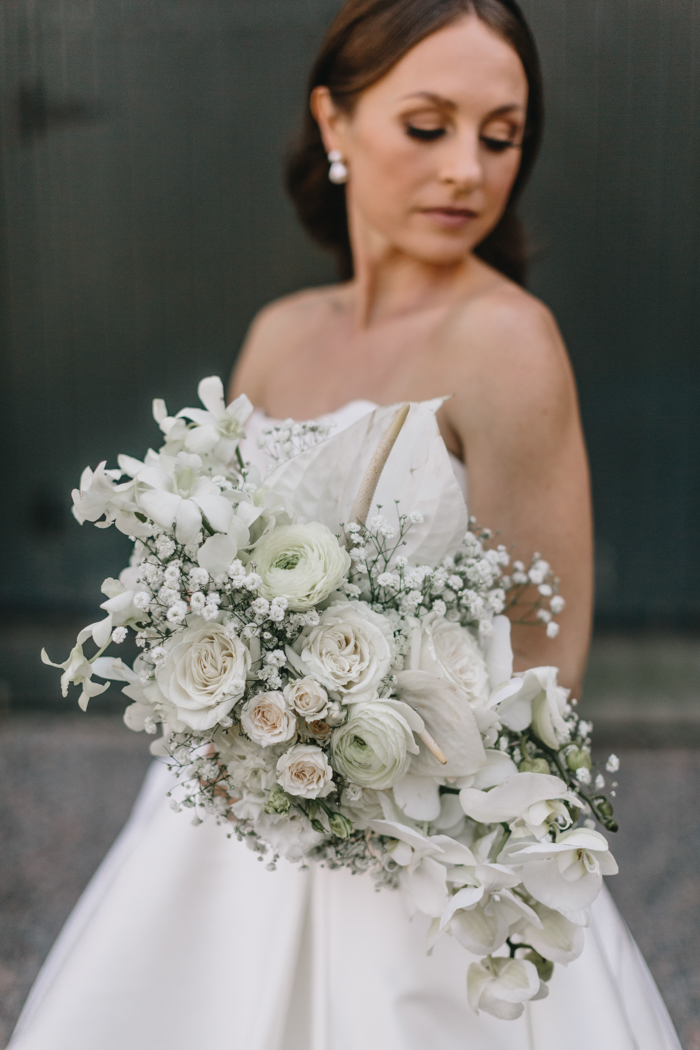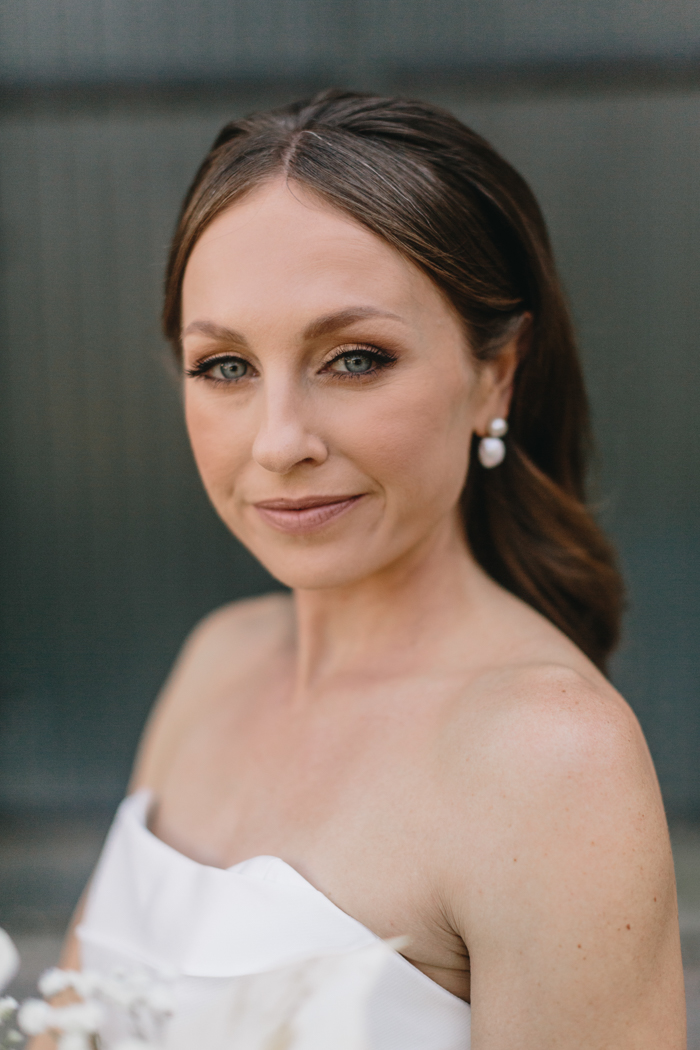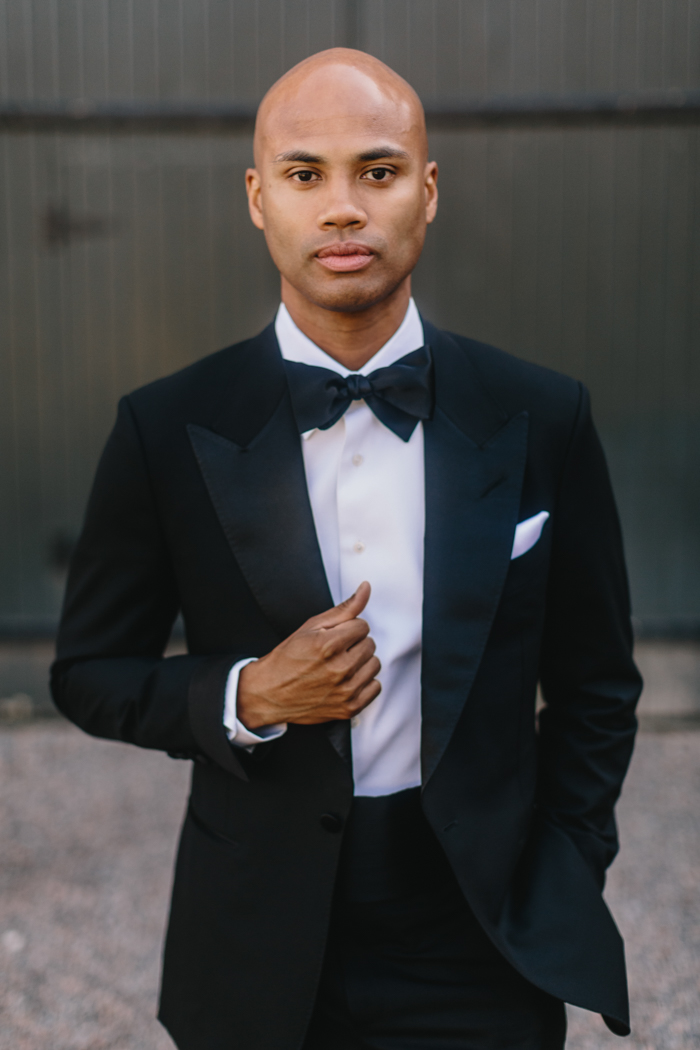 A Meaningful And Sentimental First Look
While it's hard to frame the most memorable moment, we were surprised at how meaningful and memorable the first-look experience was for us—from seeing each other all dressed up to the intimate portrait session. Sharing this time as a couple carried a deep sense of mindfulness and climatic anticipation for our wedding.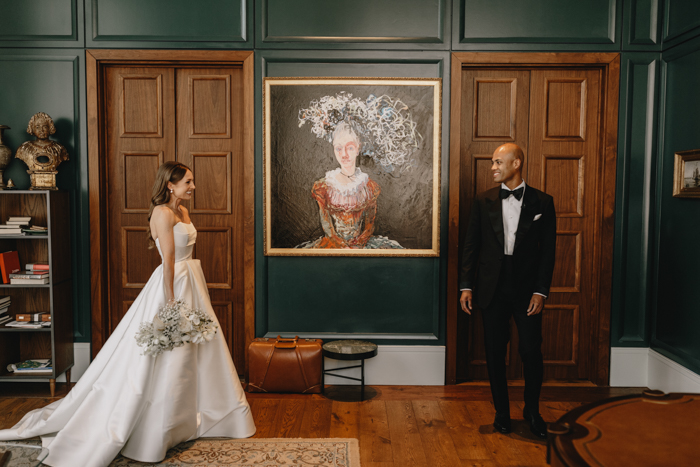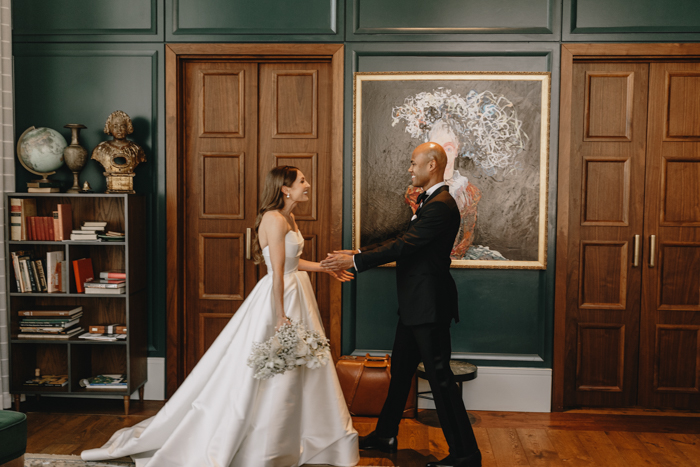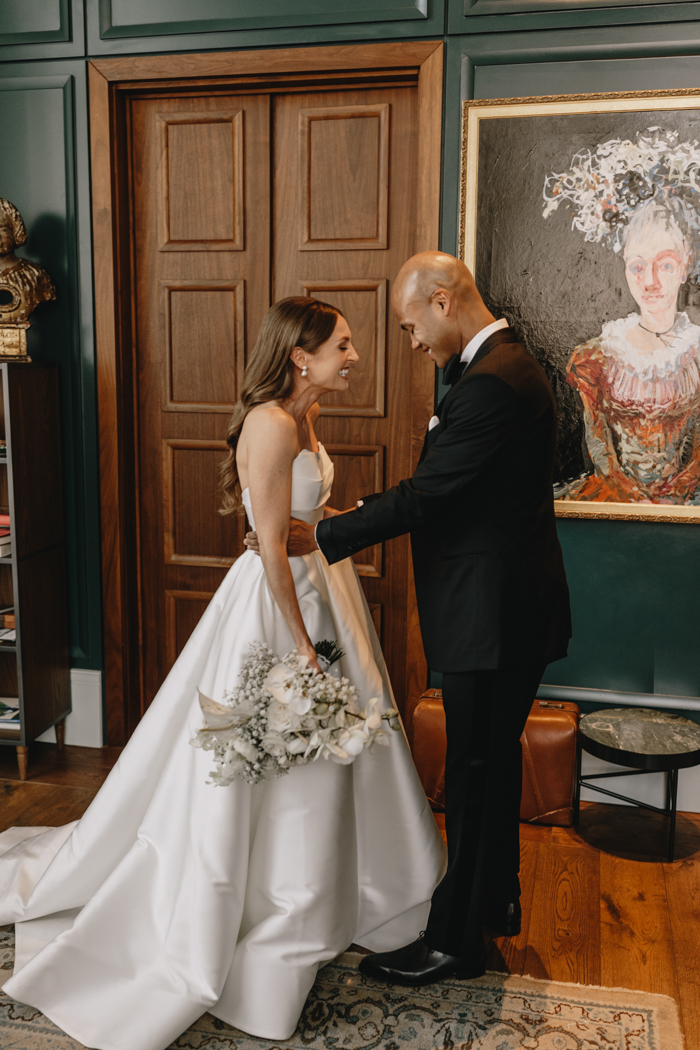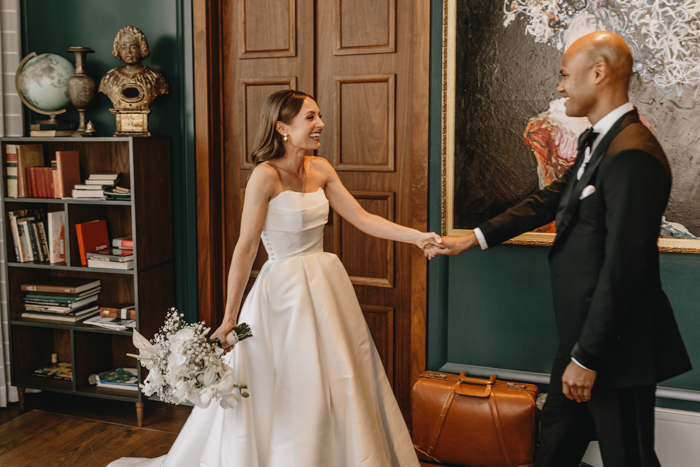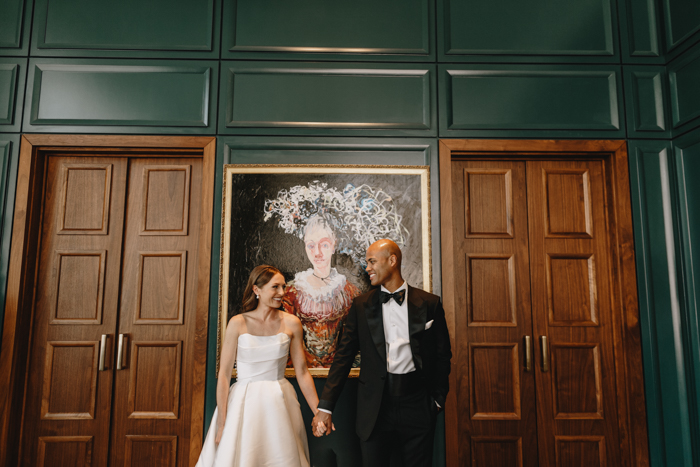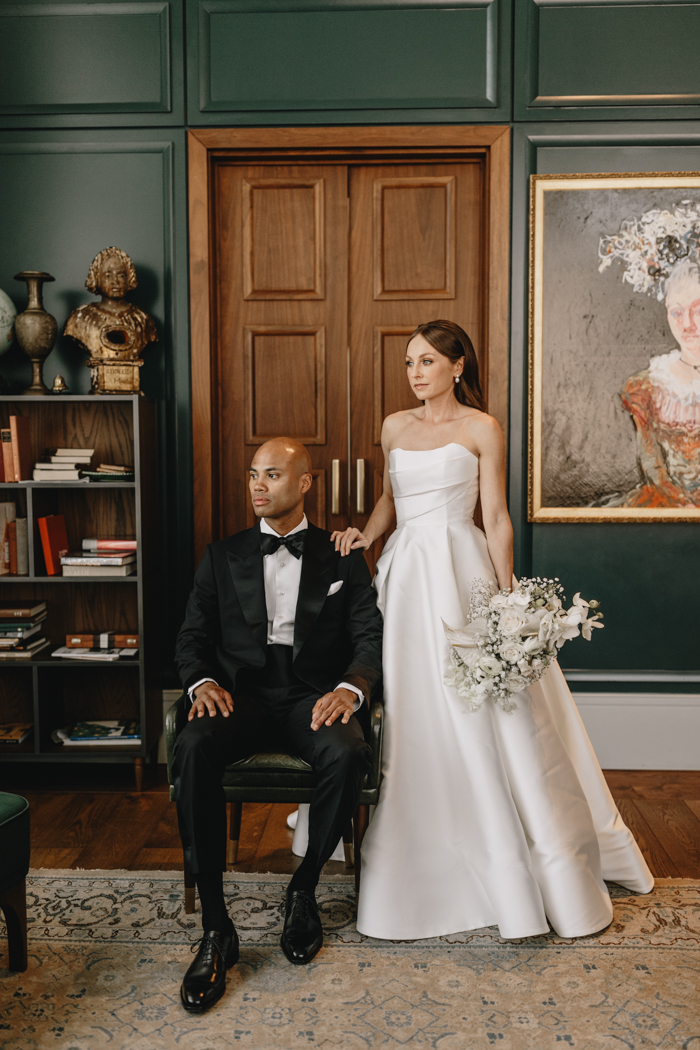 Supporting Black And Female-Owned Businesses
We chose Savannah, Georgia, because it was an untapped destination for 99% of our family and friends. As such, we aimed to create a genuine local experience across our wedding weekend–from the welcome reception to the farewell brunch. What's more, we felt proud to have committed to partnering with female and black vendors. Given the imbalance of female and black-owned businesses in the wedding market, we appropriated our most significant investments to these vendors—planning, catering, and photography.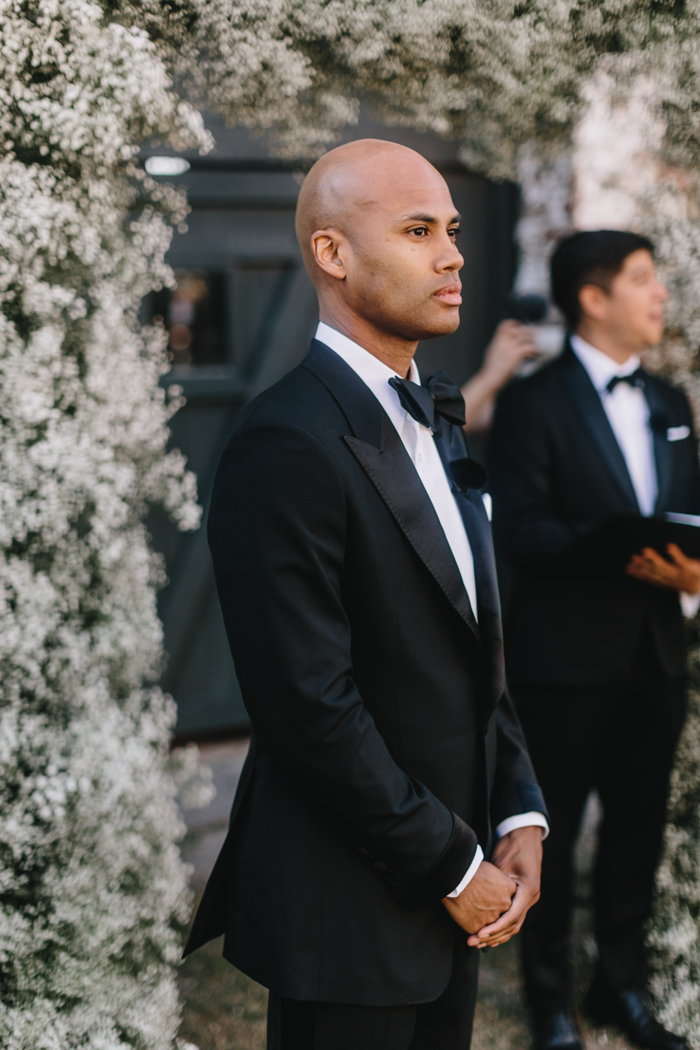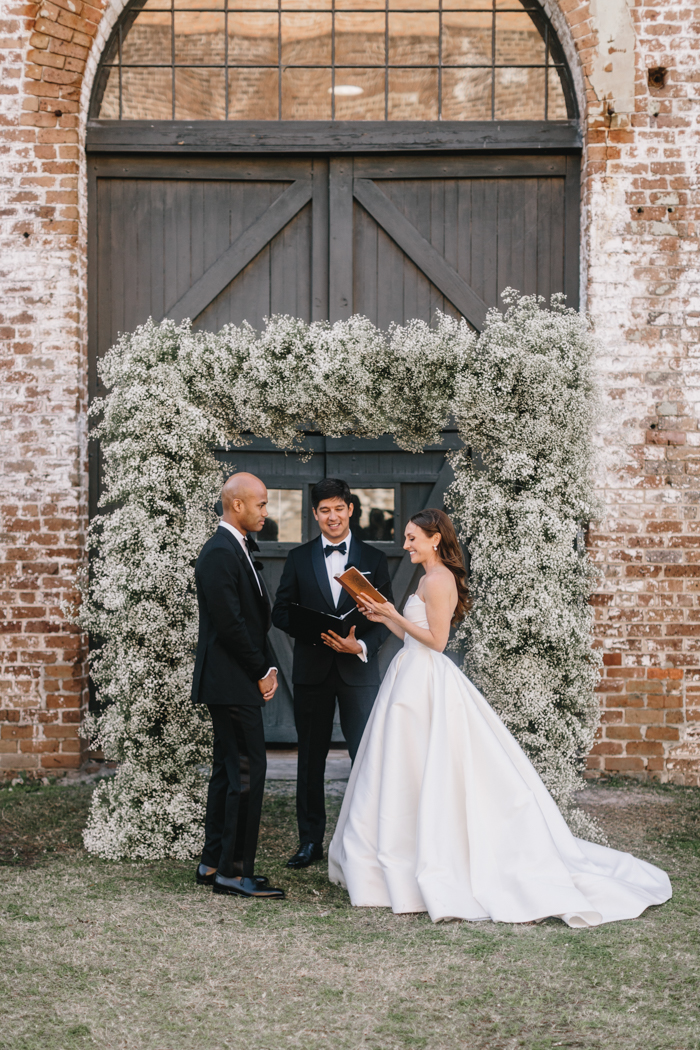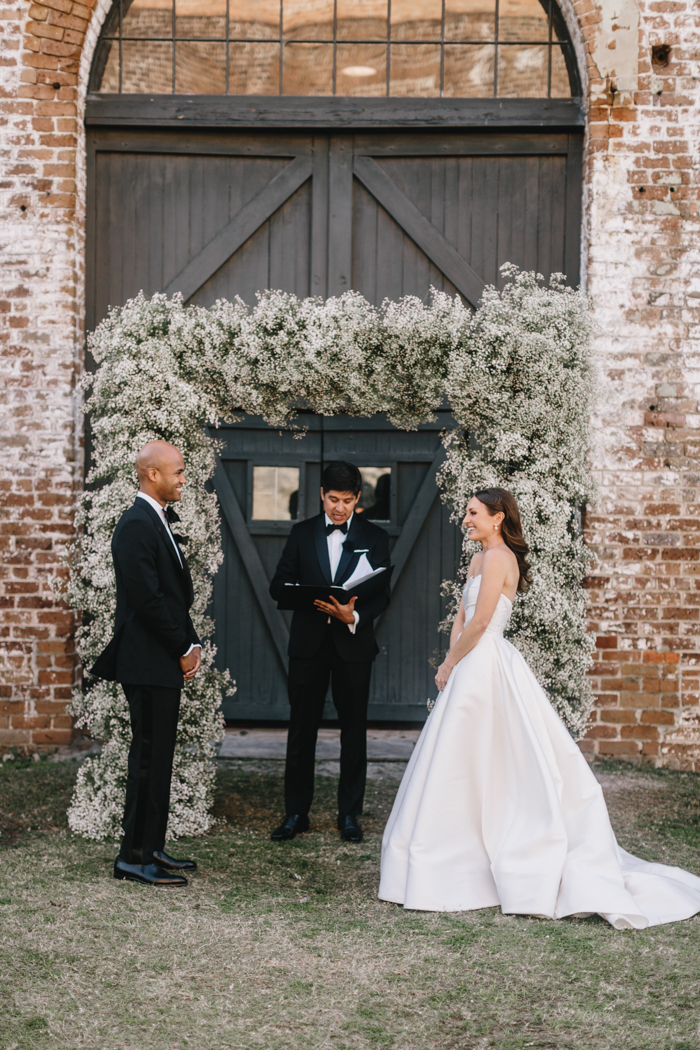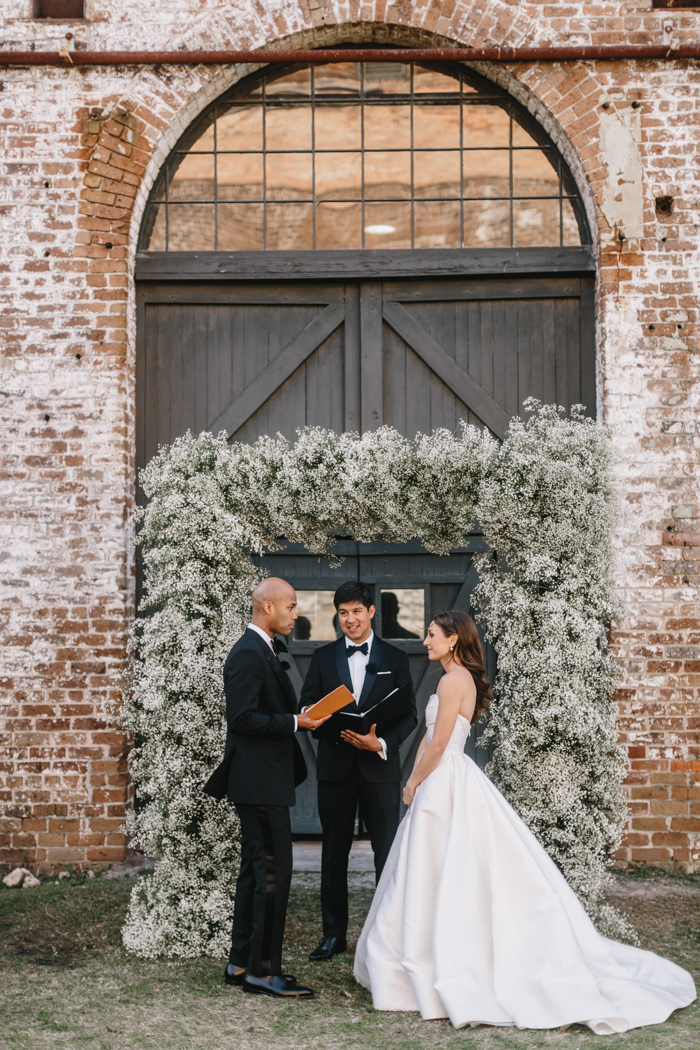 The Inspiration Behind Their Georgia State Railroad Museum Wedding
We wanted a classic and timeless feel to our wedding from the start, particularly given the location. We gained inspiration from the Art Deco period, including the color palette, florals, and decor, which became our design north star. However, we didn't want it to feel too "Gatsby."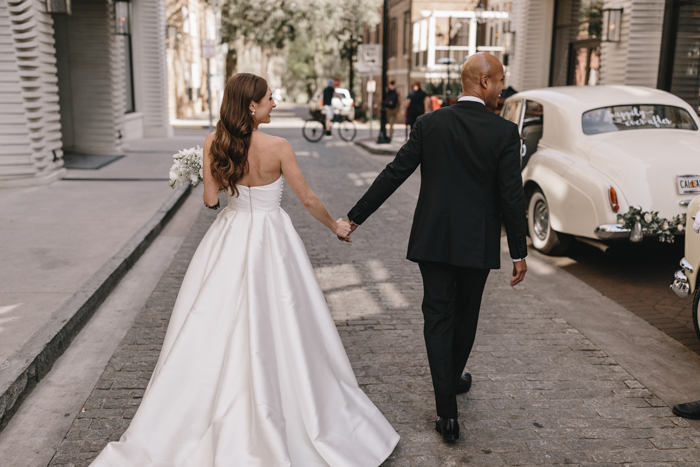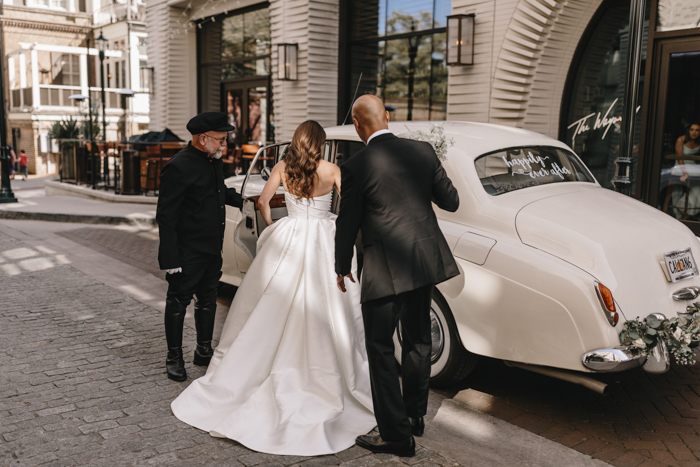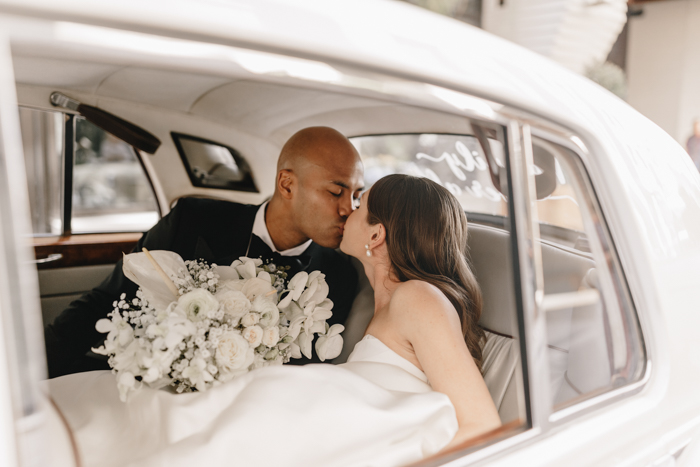 Staying Organized, Setting Aside Time, And Having Clear Goals Made The Planning Process Seamless And Stress-Free
We found the planning process to be enjoyable and largely stress-free. Much of that was due to how we structured and organized our approach to planning. We highly recommend couples consider hiring a wedding planner, which genuinely pays dividends in an unrealized capacity. Apart from a planner, we recommend couples (and parents) define clear moments to engage in wedding planning activities—for example, every other Sunday. This creates dedicated head space to fully immerse yourself in planning without the weight or distraction of day-to-day life. If something came up outside our dedicated time, we took asynchronous notes and addressed it during our "wedding planning time."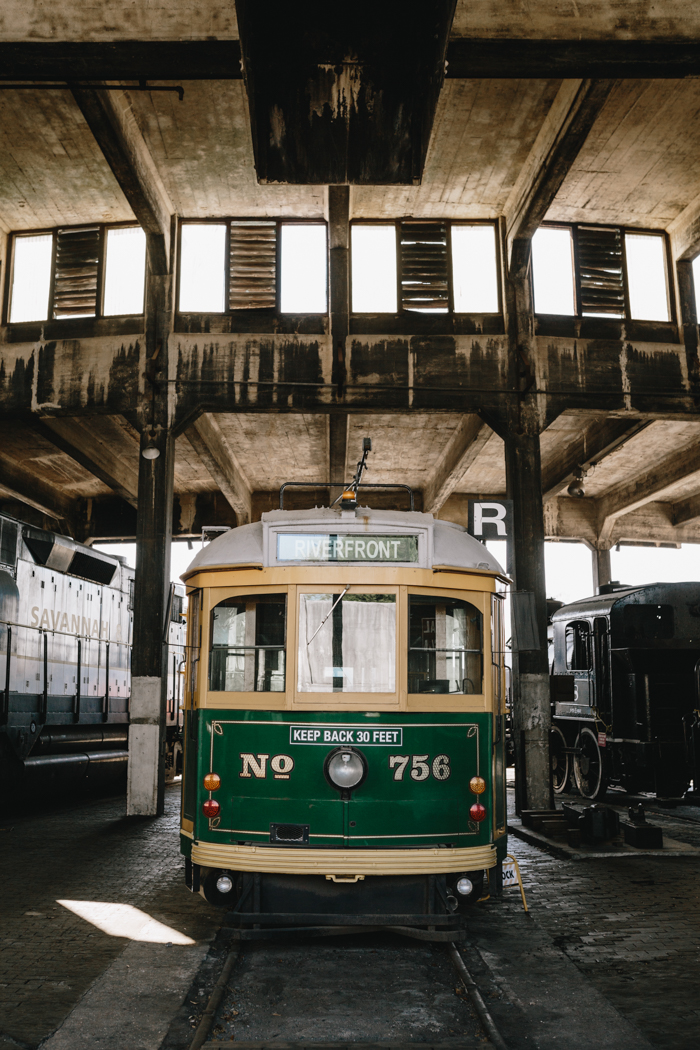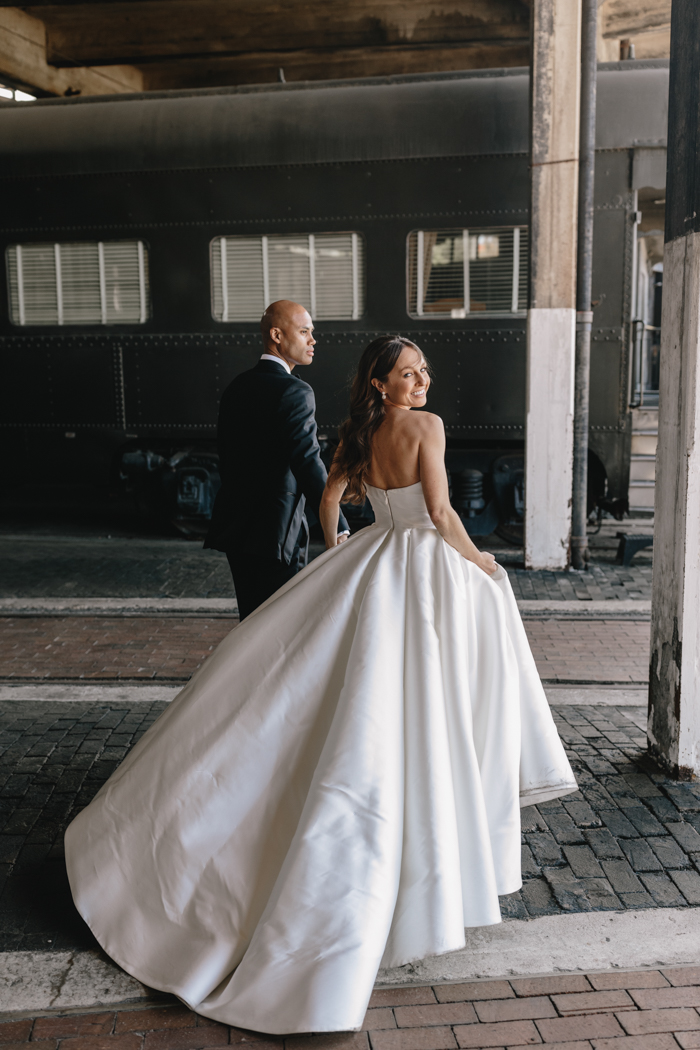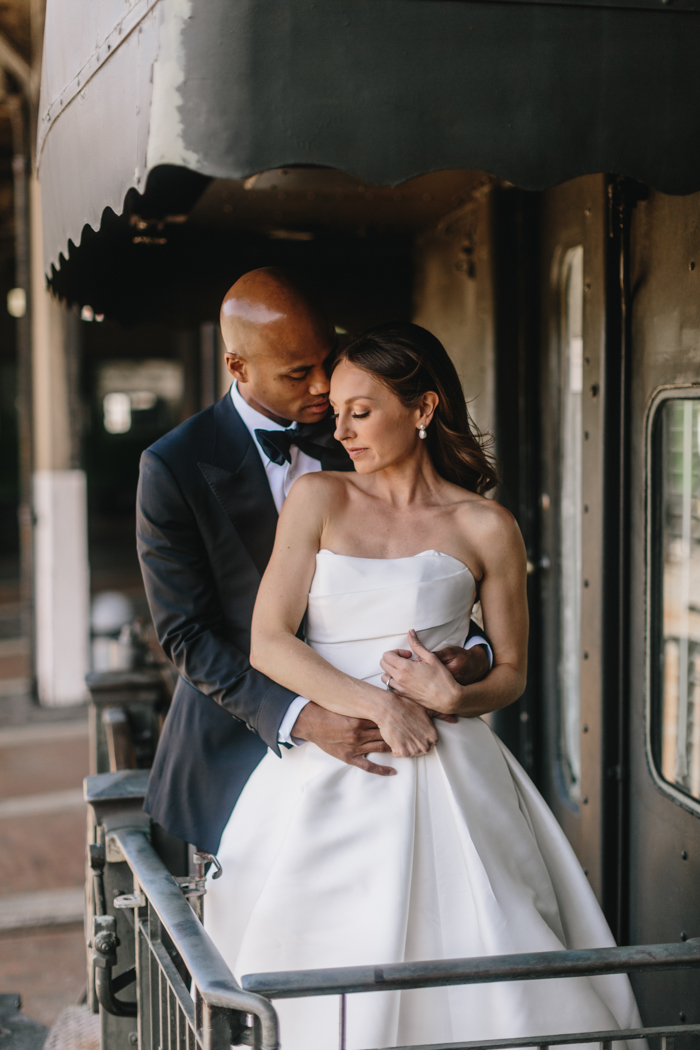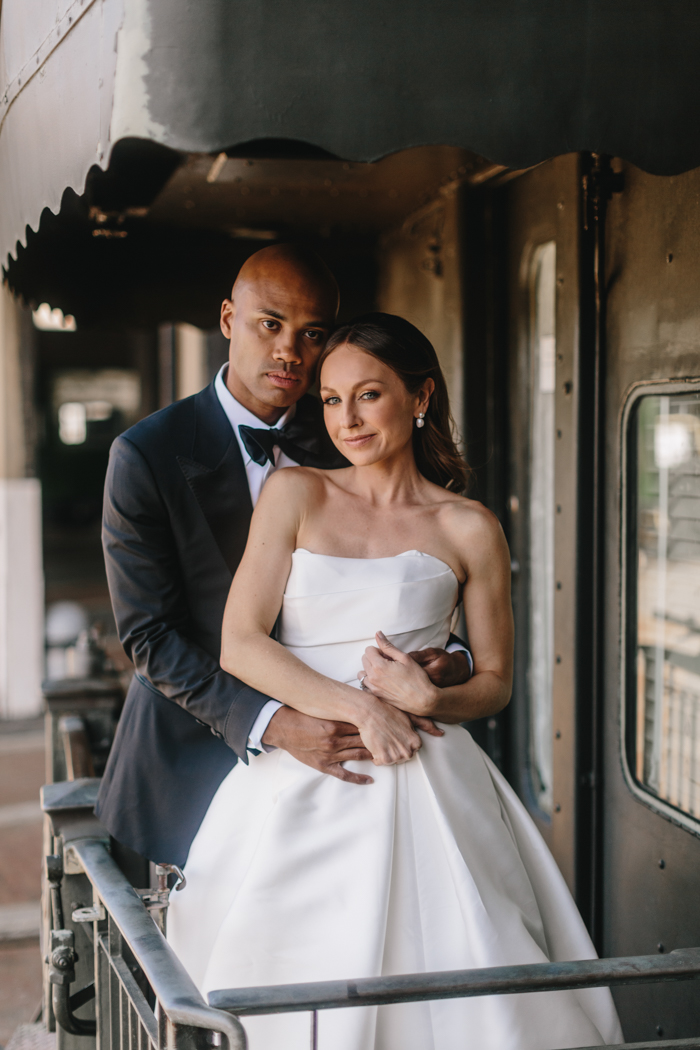 Setting Aside Extra Money For Unforeseen Expenses
In partnership with our wedding planner–who had relevant data–we created a budget by comparing previous weddings with similar facets, such as venue and the number of guests. Once we landed on a comfortable budget, we added a 15% cushion to account for any surprises throughout the planning process.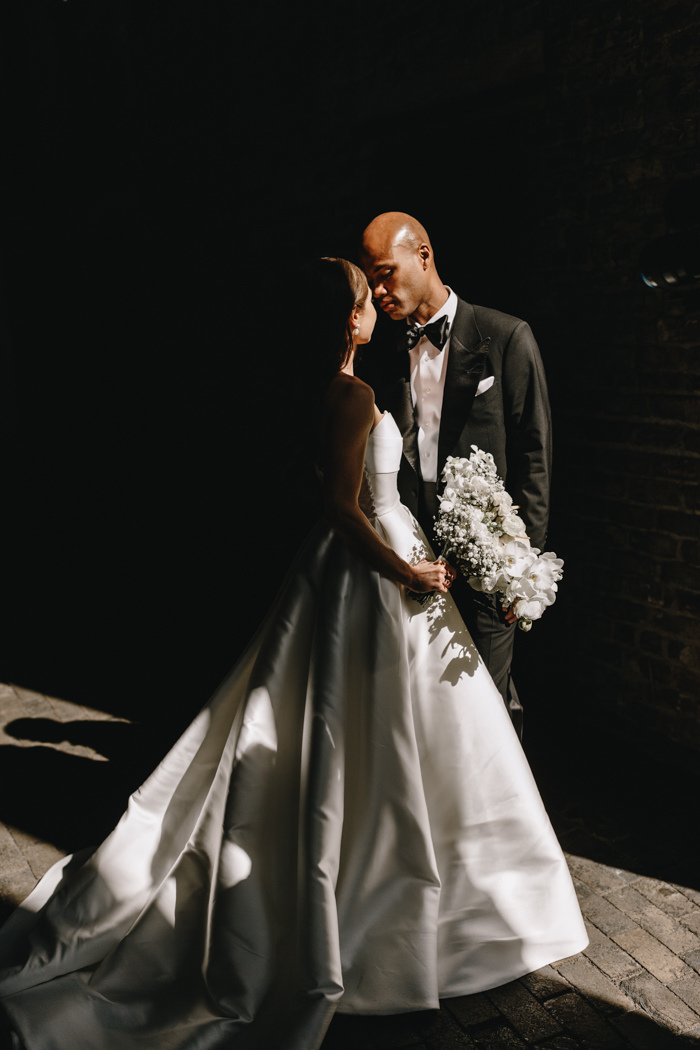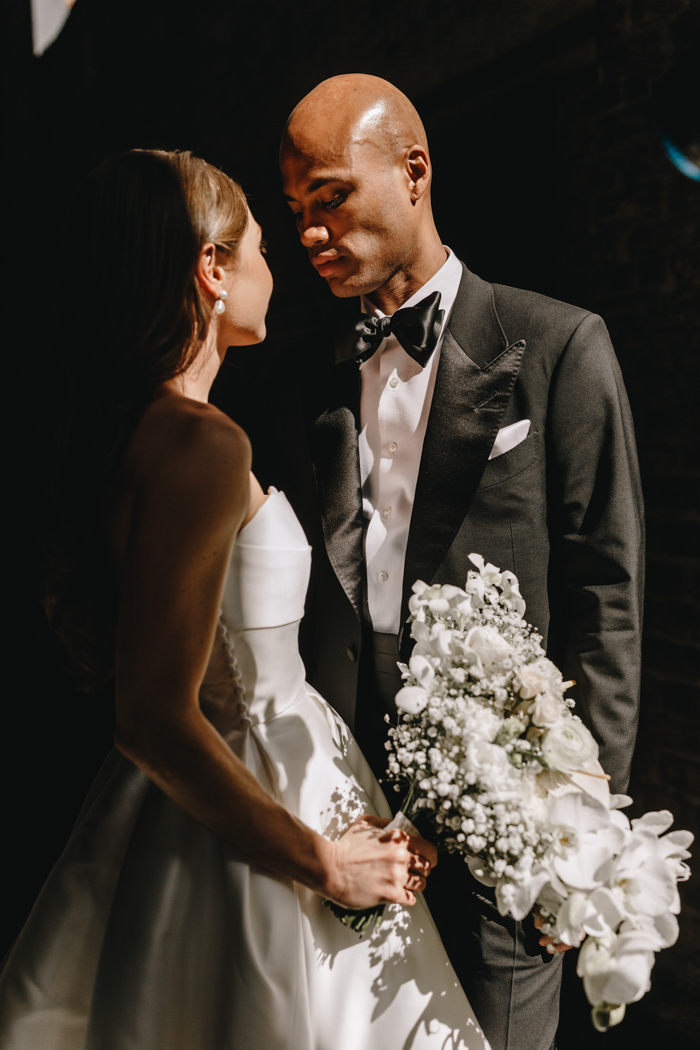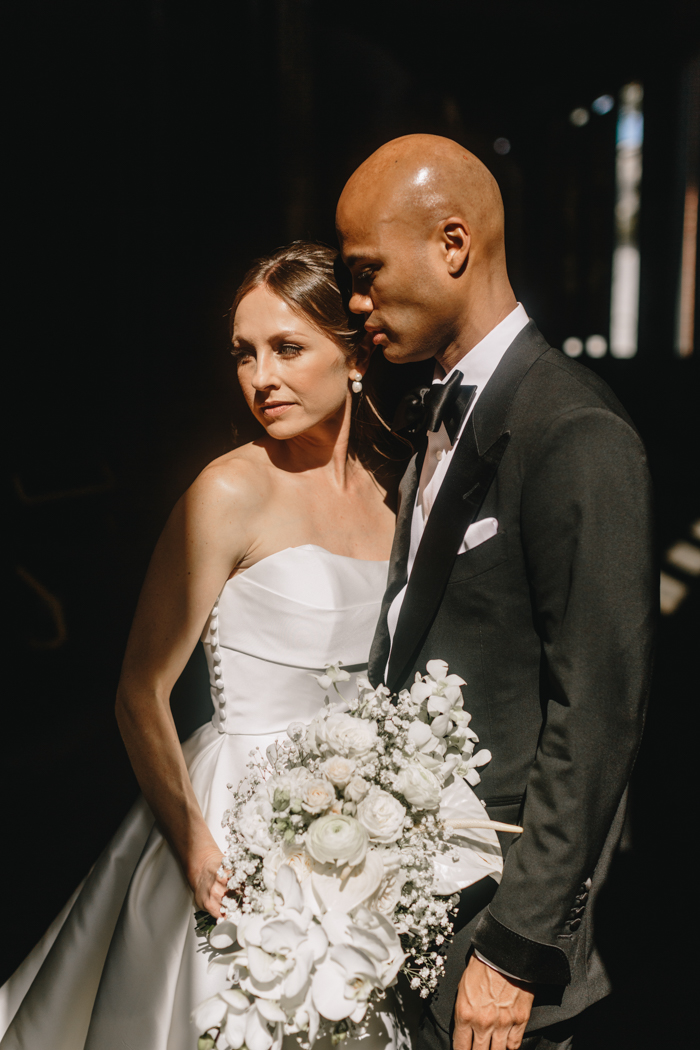 Avoiding Unnecessary Drama at their Georgia State Railroad Museum Wedding
We've been fortunate to grow with many dear friends throughout the various seasons of our lives. However, we decided early on not to have a wedding party. Instead, we decided to only have a maid of honor and a best man, which eliminated any impression of hierarchy among our dear friends. Breaking away from traditional norms allowed us to prioritize certain things while avoiding the unnecessary drama that may typically plague couples.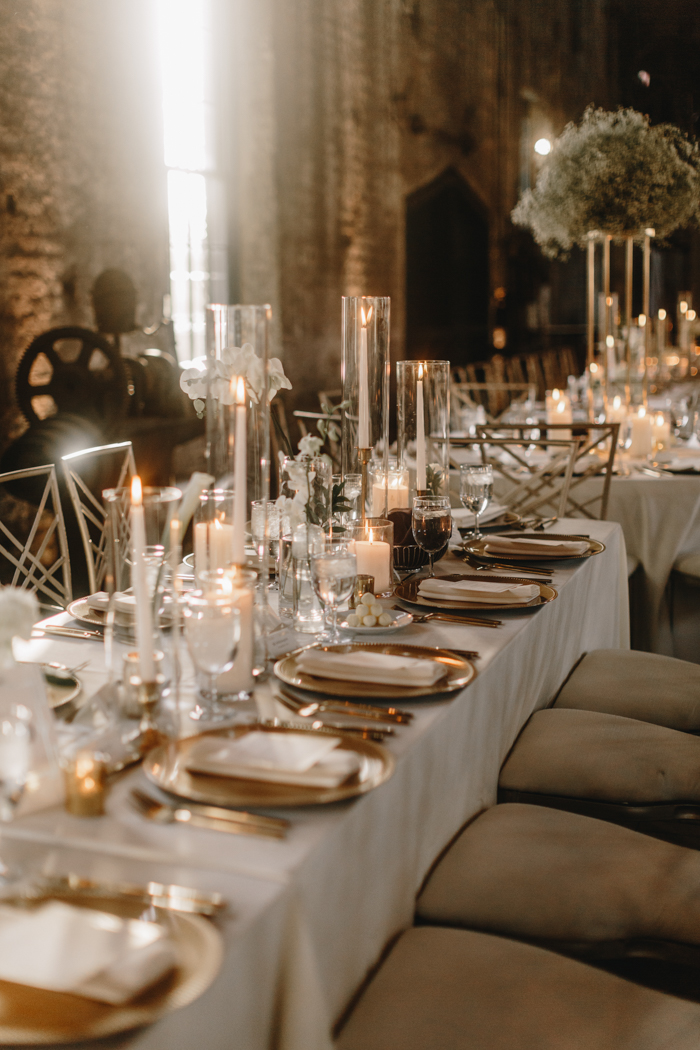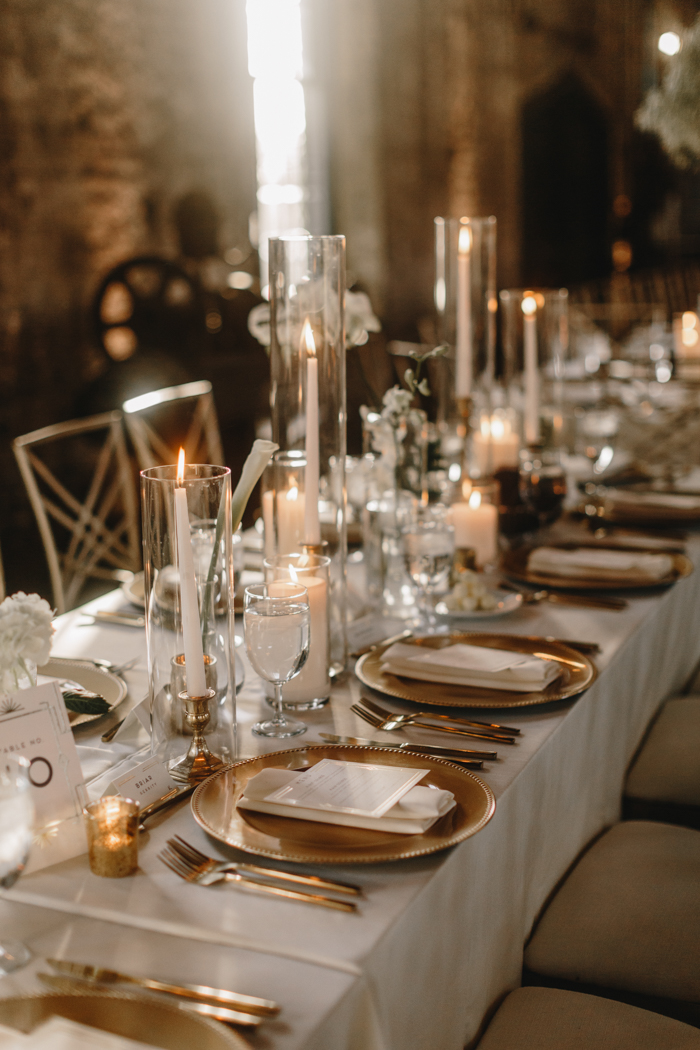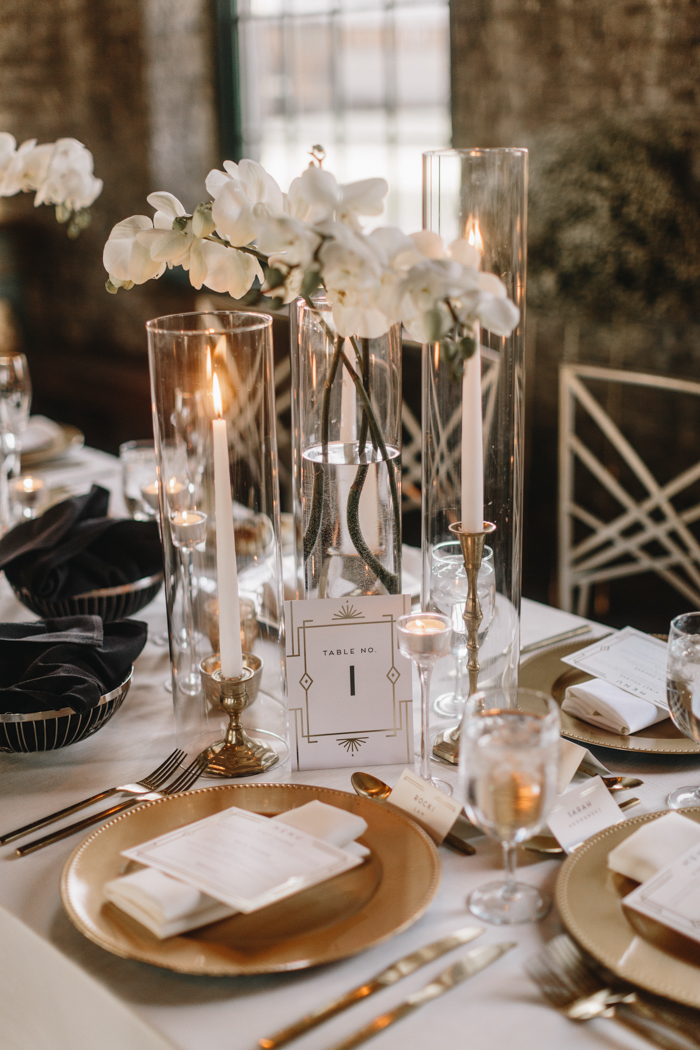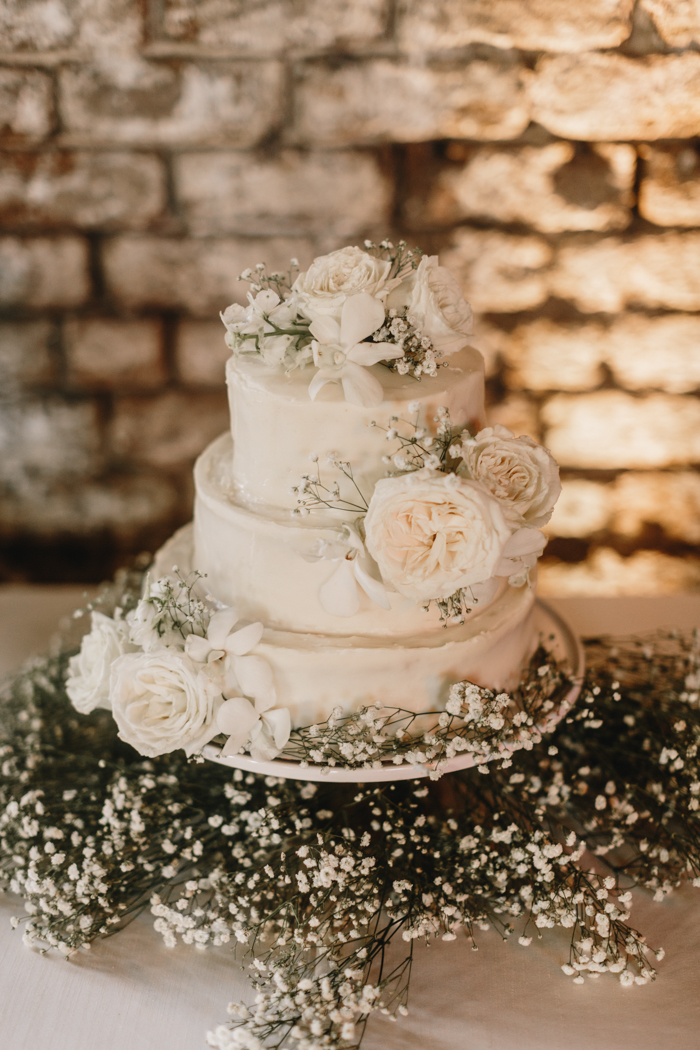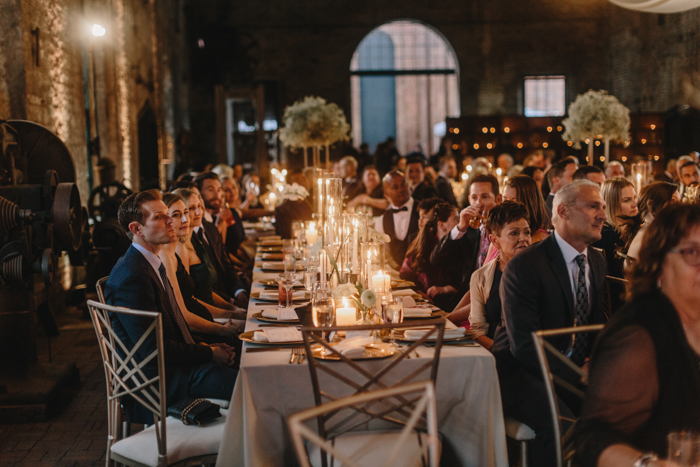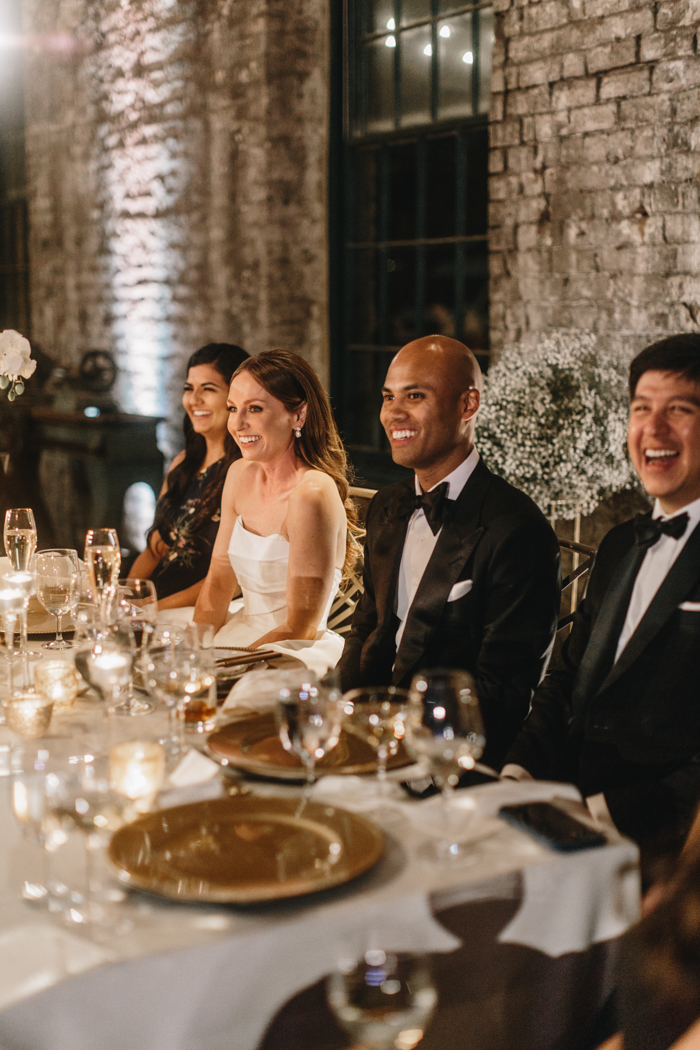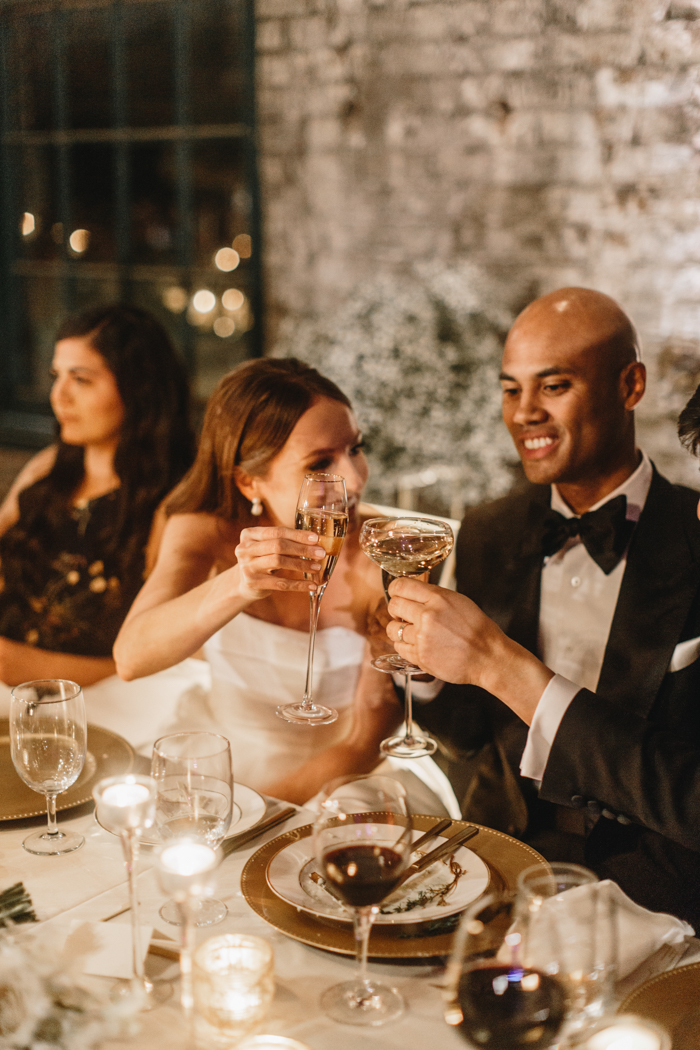 Congratulations to Lindsay and Chris on their Art Deco inspired Georgia State Railroad Museum wedding. And a big thank you to Mackensey Alexander Photography for capturing every moment of their special day that they will remember for years to come.
Choosing a theme that complements your wedding venue is essential for creating a beautiful and cohesive event. It can be achieved when the decor, lighting, and other elements are carefully chosen to work together and complement each other. And just like this wedding, the result is a seamless and stunning affair that is memorable for all the right reasons.