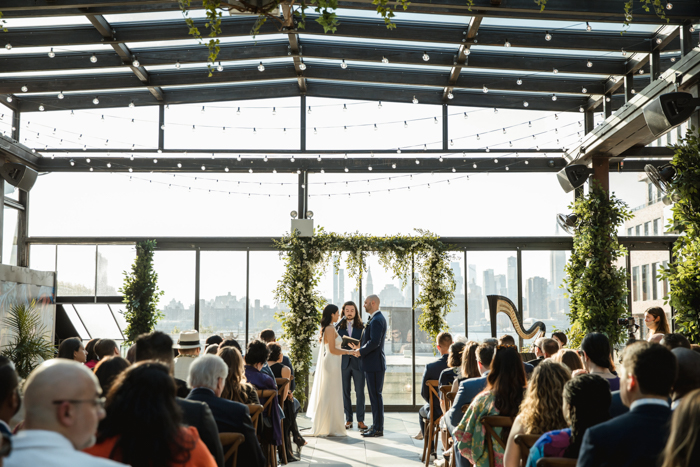 Cristi and Devin took on the challenge of transforming a single enchanting wedding space into an unforgettable celebration of love. And with mesmerizing New York City skyline views, their choice to host both their ceremony and reception on the 74Wythe wedding rooftop just made sense. But, it wasn't going to be easy to pull off on their own. They needed a talented team of wedding vendors to effortlessly achieve their seemingly impossible wedding vision.
The outdoor venue, featuring a retractable glass enclosure, was draped in twinkling lights and neutral florals by Botanique. These subtle decor additions to the existing urban aesthetic made the perfect 'I do' location to kick off their celebration. After exchanging sweet handwritten vows and sealing them with a kiss, their ceremony decor was repurposed to seamlessly transition the space into an unforgettable reception. The long banquet-style tables were decorated with fresh white linens, clustered floral centerpieces, and subtle pop-of-color navy blue napkins. The perfectly timed sunset made for a memorable first dance and intimate dinner amongst loved ones.
From the modern fashion choices to the stunning venue transformation, Amy Sims Photography captured every unforgettable detail that'll empower you to embrace the unconventional and plan a wedding uniquely yours.
The Couple:
Cristi and Devin
The Wedding:
74 Wythe, Brooklyn, New York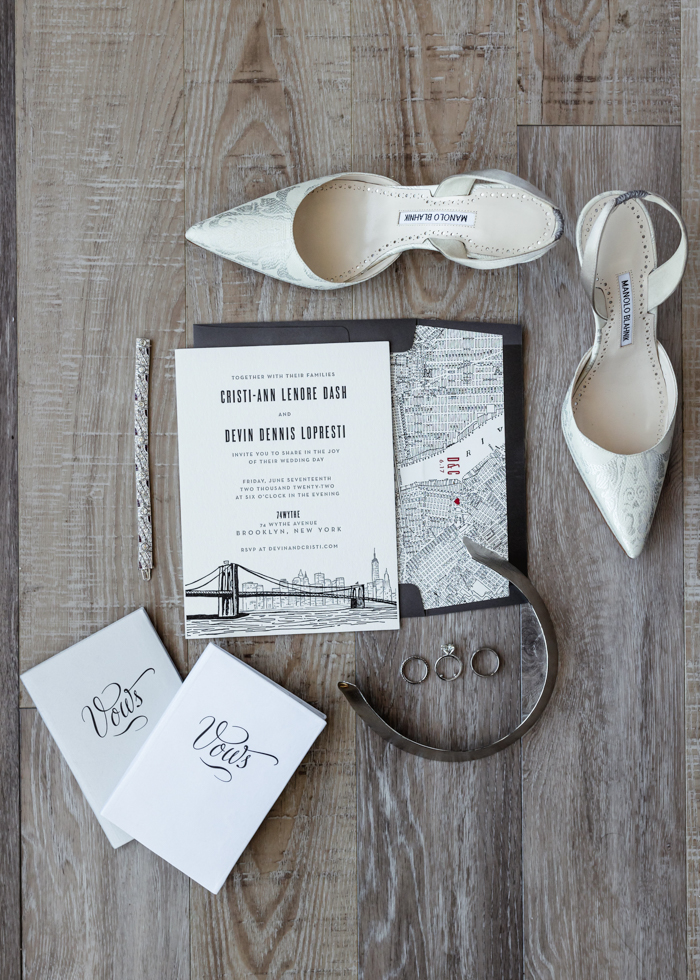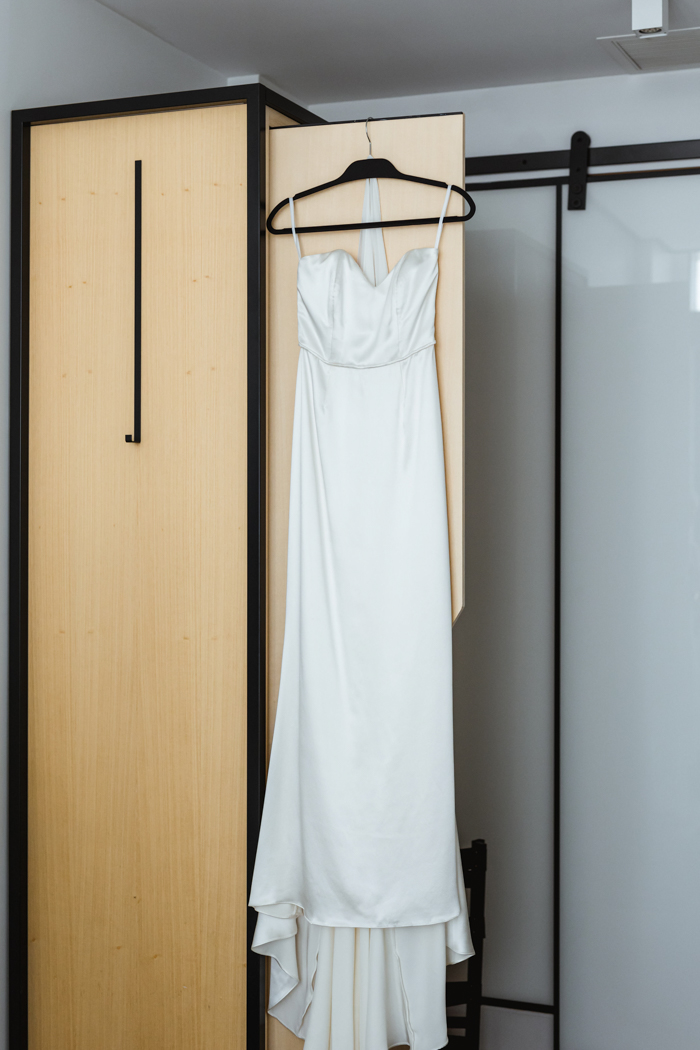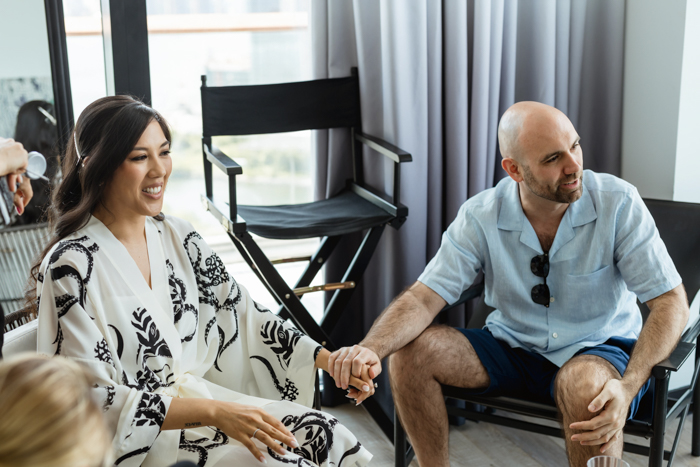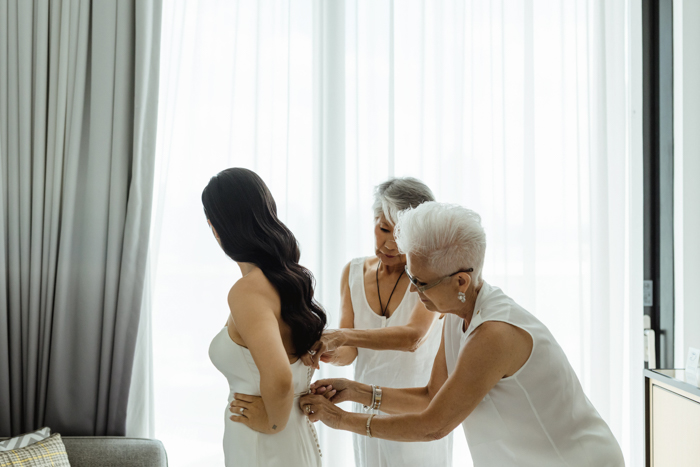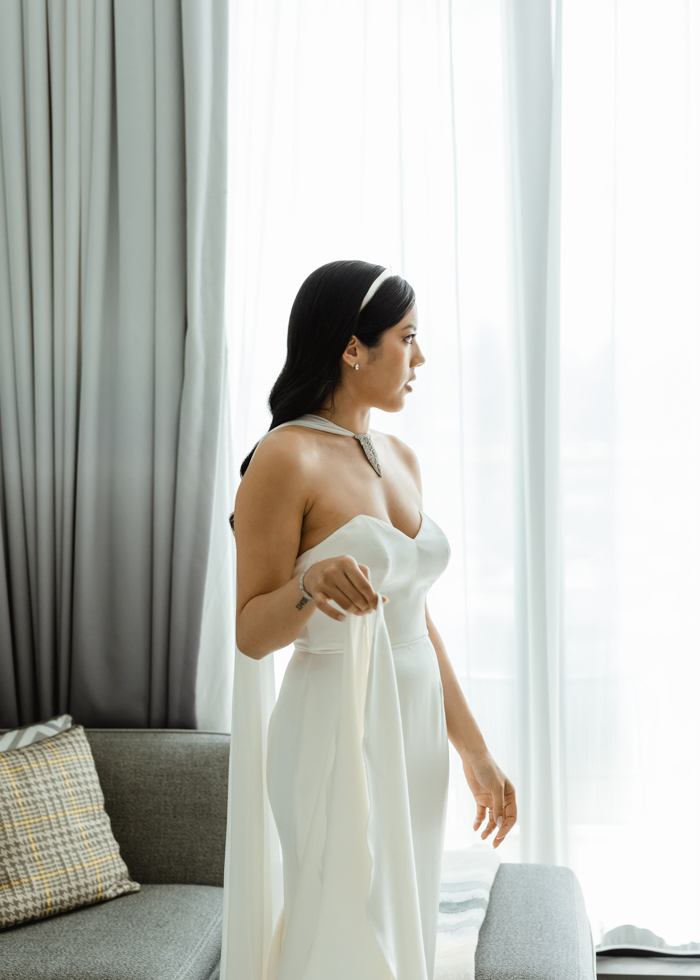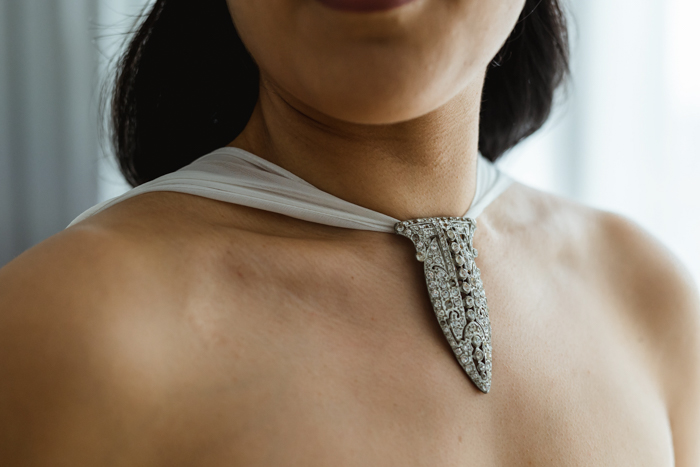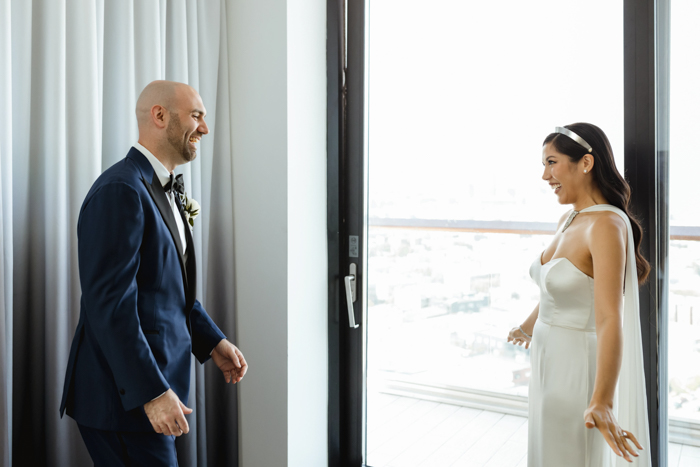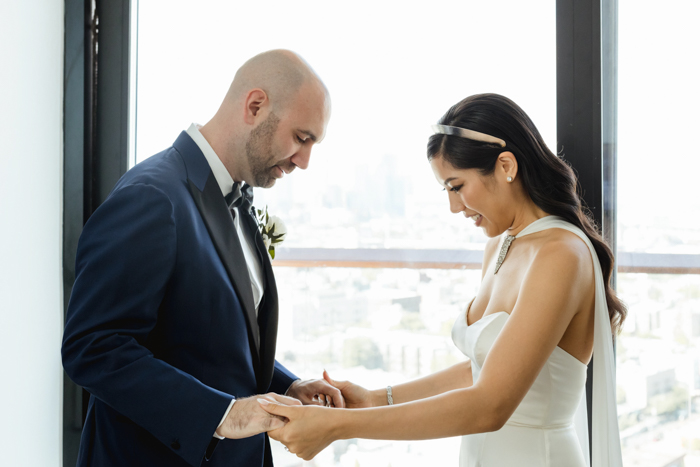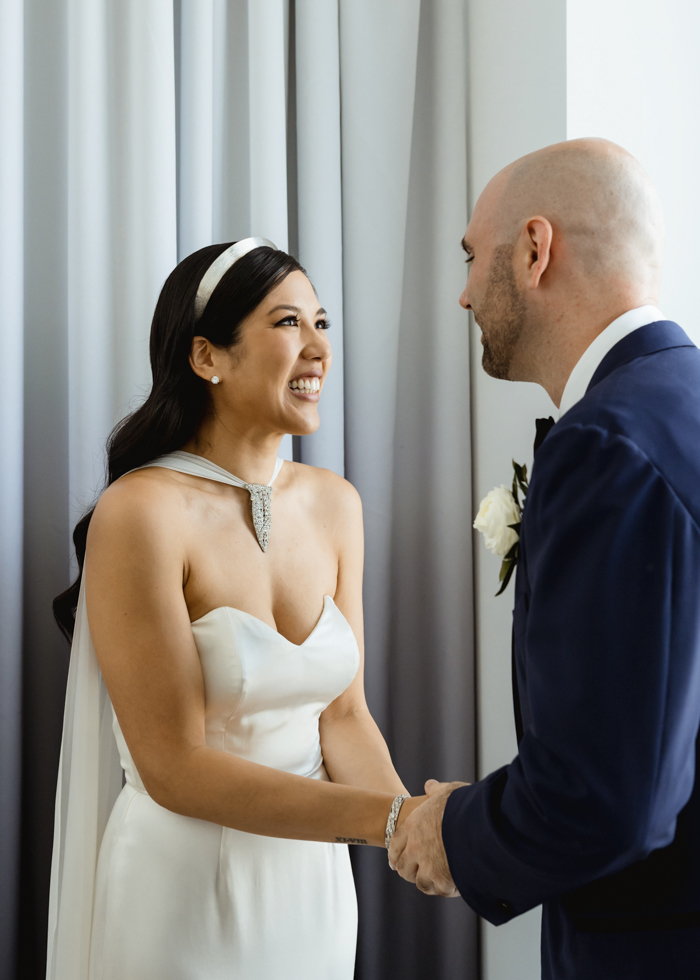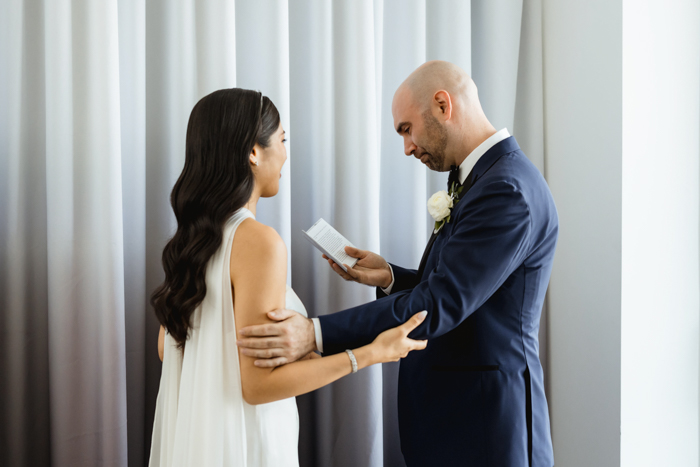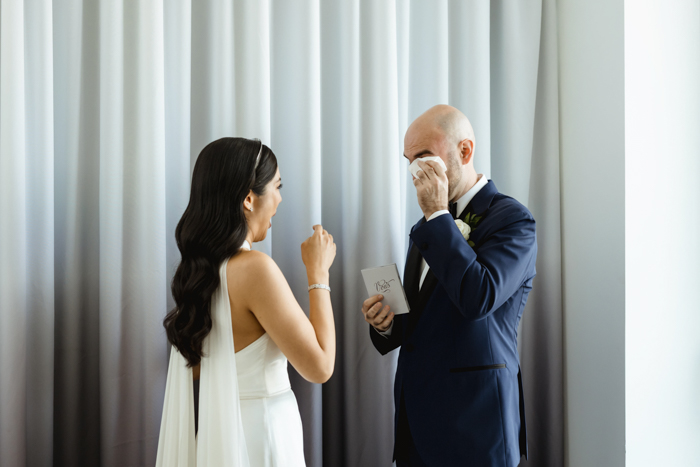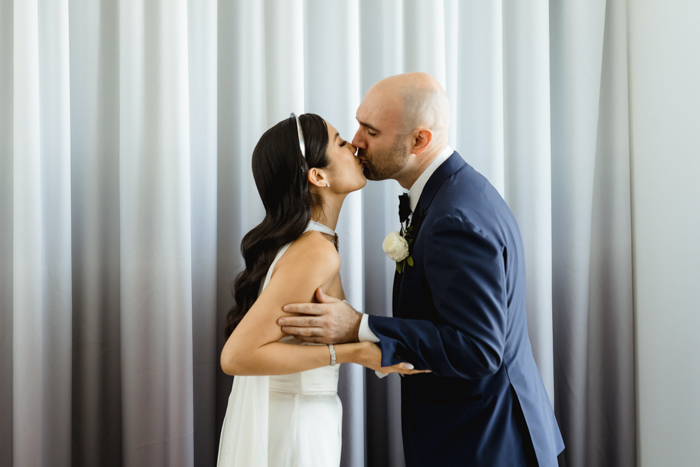 How To Handle Speed Bumps During Wedding Planning
We are most proud of having planned this celebration during the pandemic. Wedding planning is already complicated without the COVID restrictions that were in place early on in our journey. Some venues would only allow us to see the site via Zoom, or bridal salons only allowed the bride to be at appointments. We didn't get the typical wedding planning experience, but we wouldn't change anything because the end result was perfect.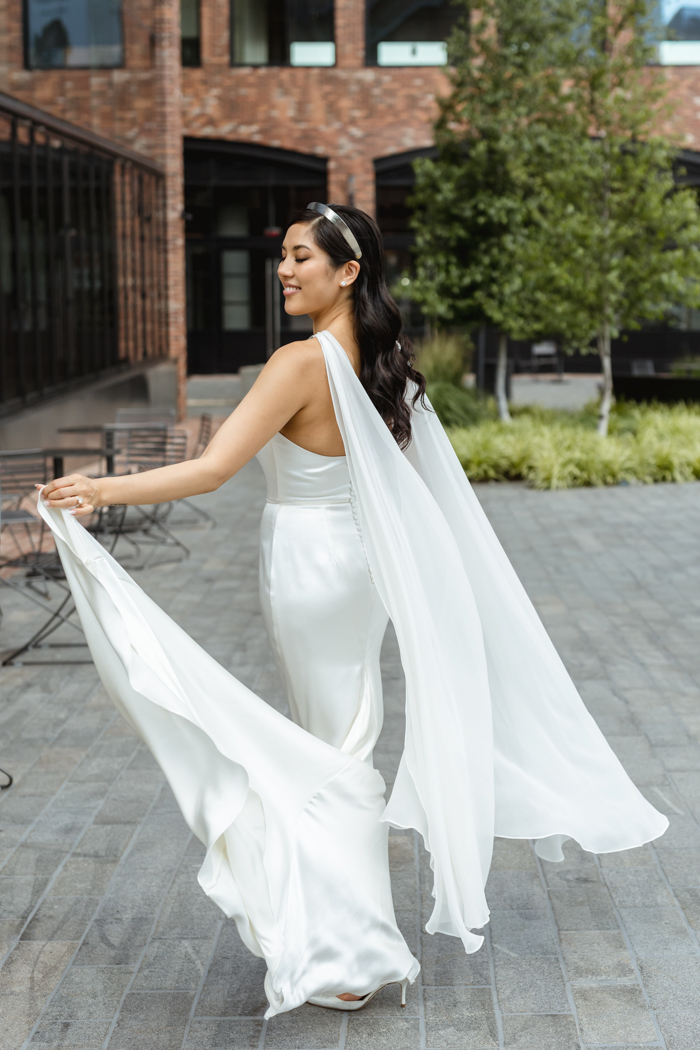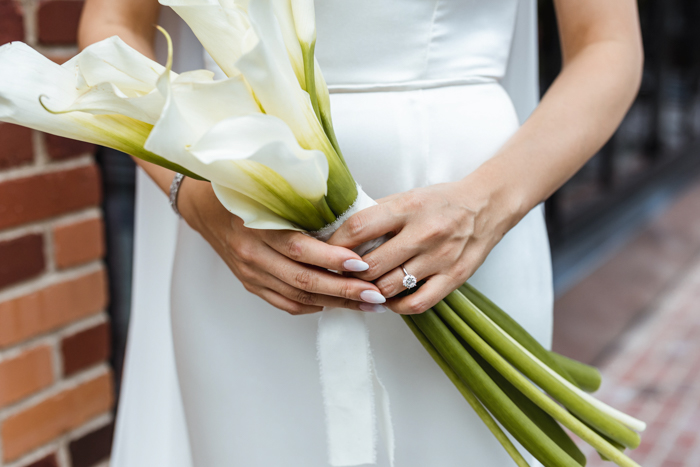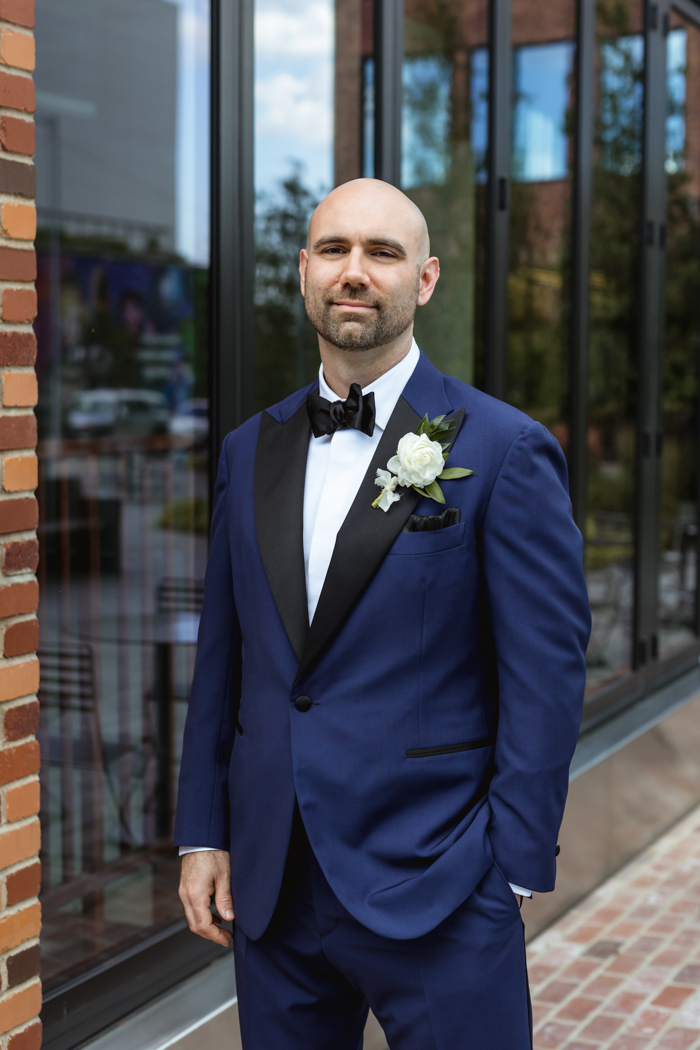 Choosing To Get Ready Together Until The First Look At Their 74Wythe Wedding
We decided to get ready together up until it was time to put on my dress. The most memorable moment was when we saw each other for the first time and said our private vows. It was the most tender moment, and I wish I could have paused time and stayed there forever. Another poignant point was when we took a moment to ourselves and just took in the sight of all that had gathered to celebrate our love. We were so moved that we're so blessed.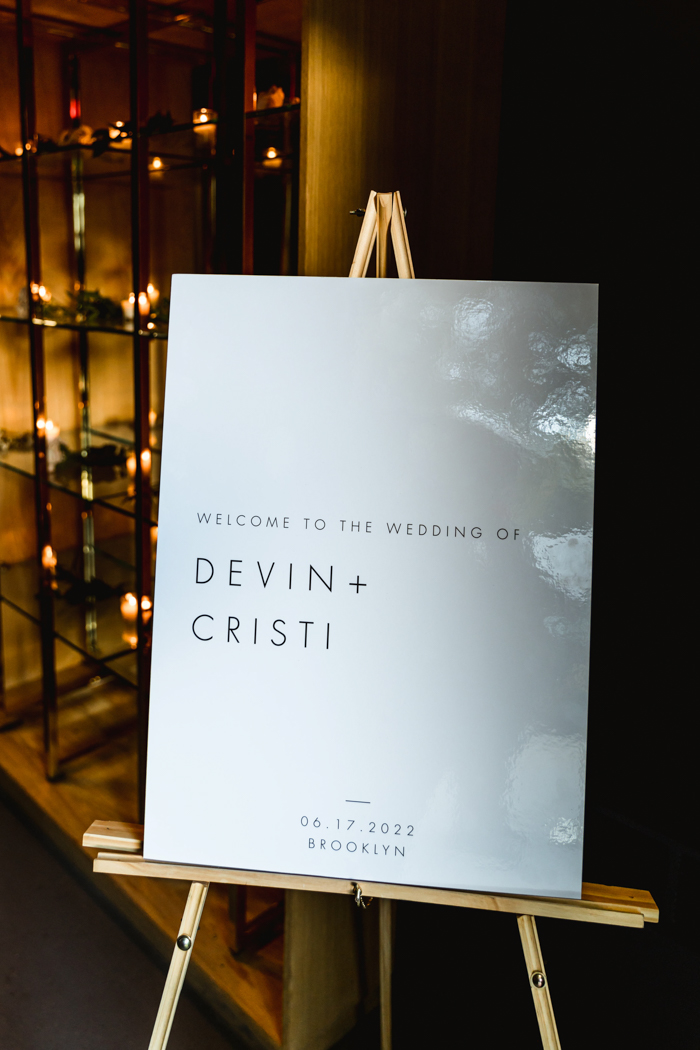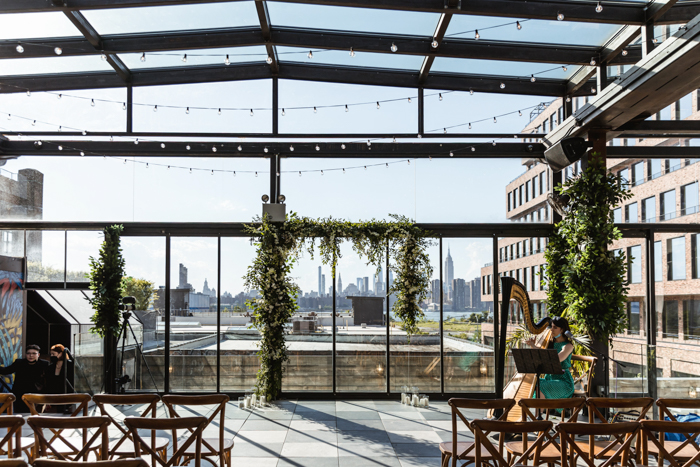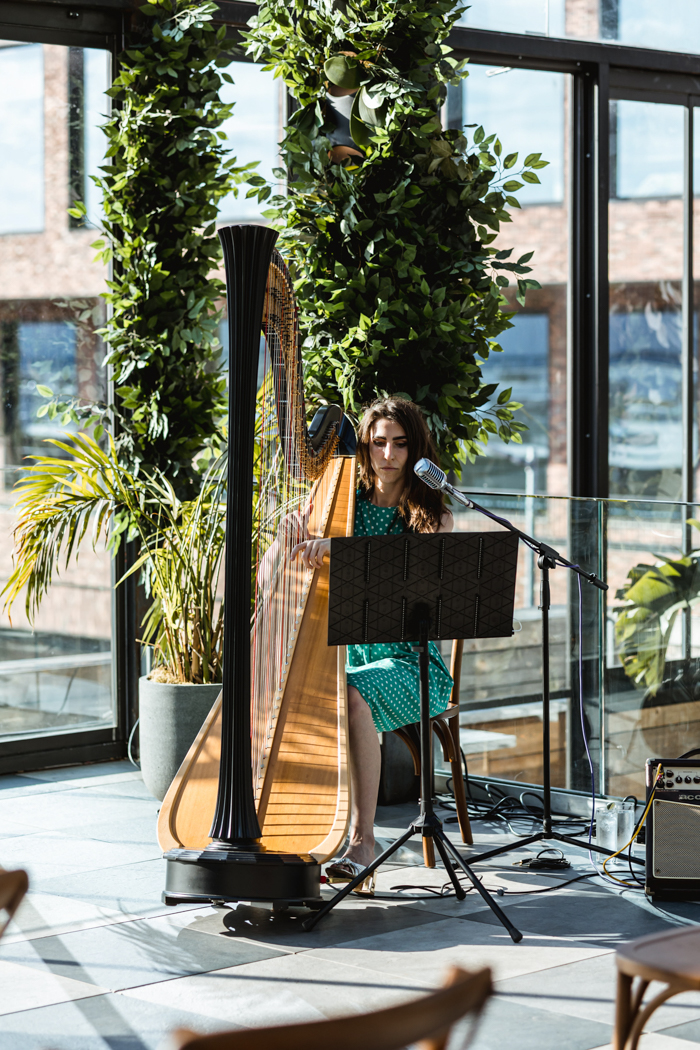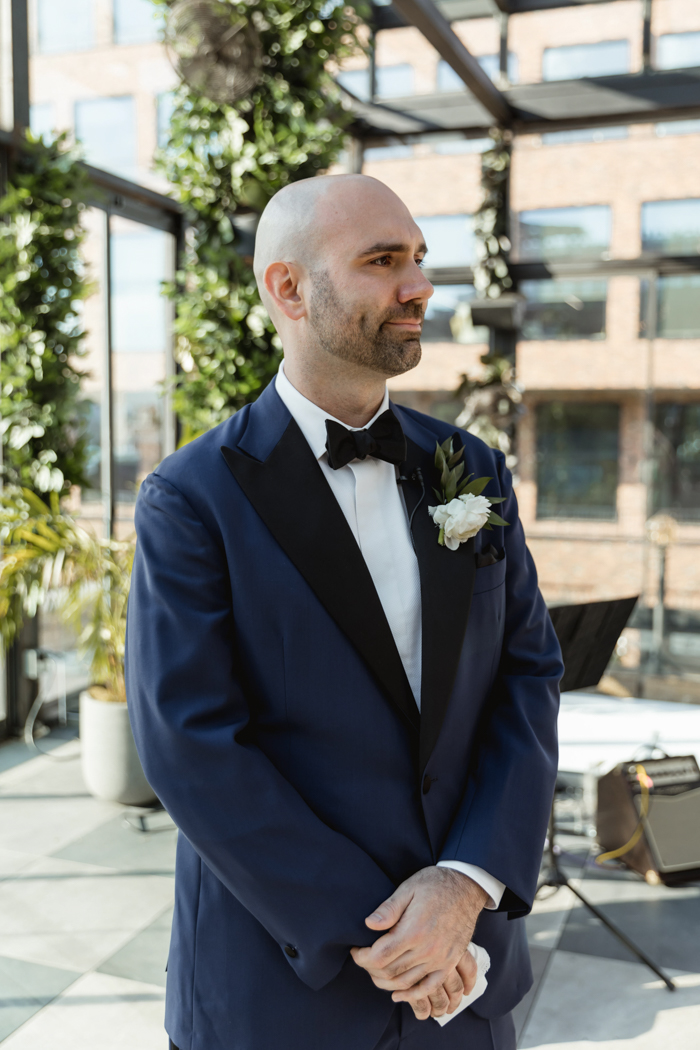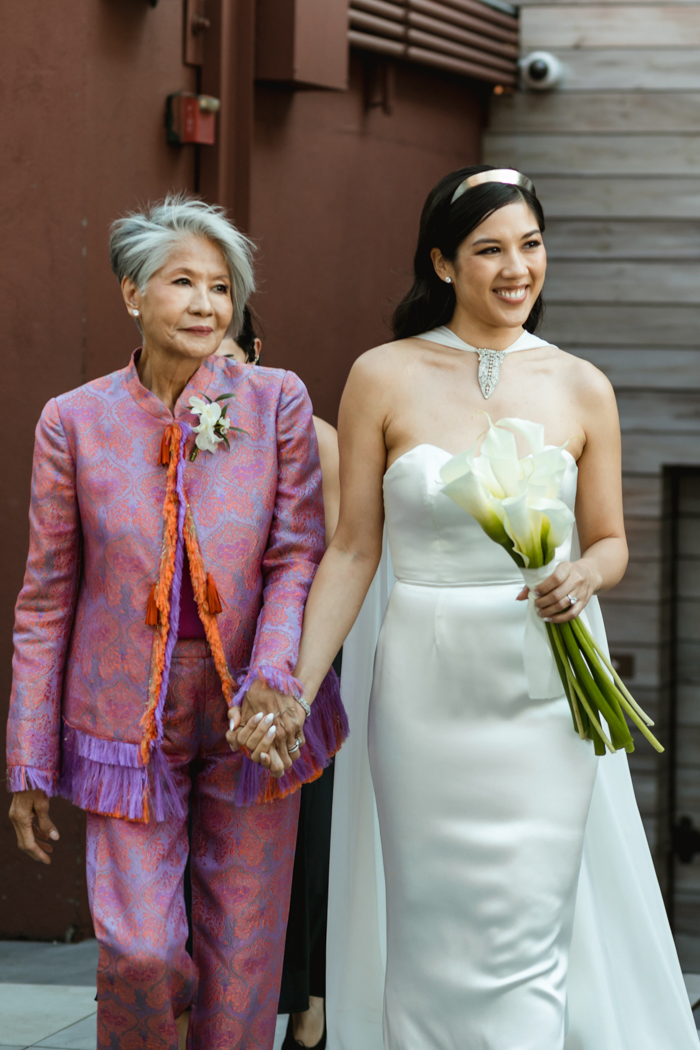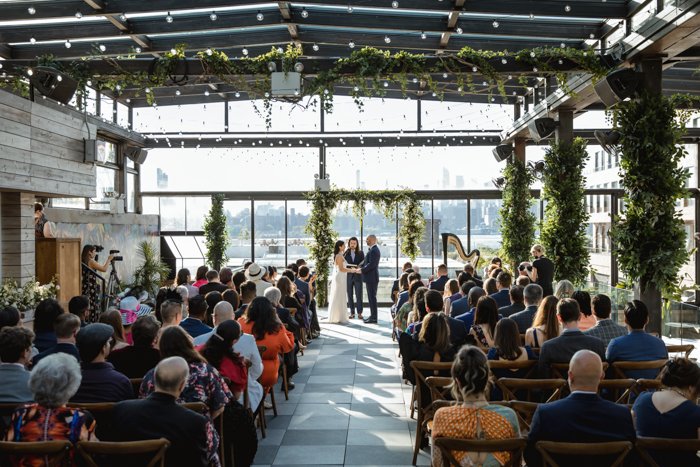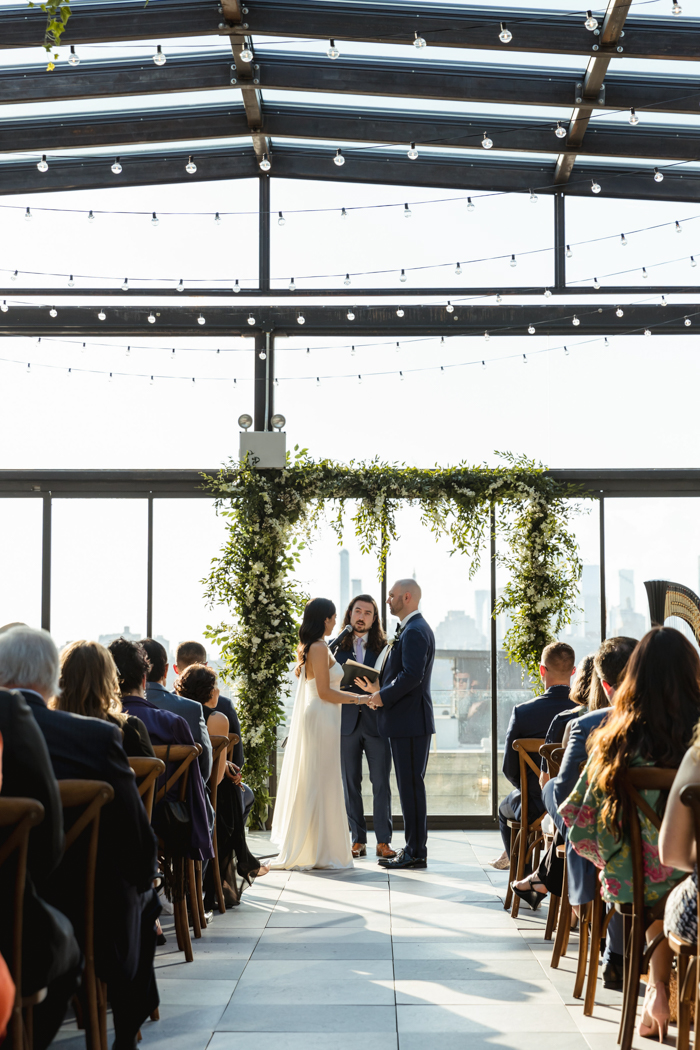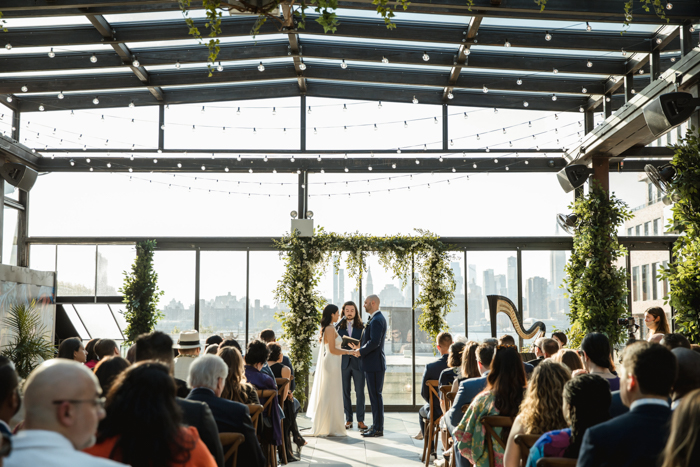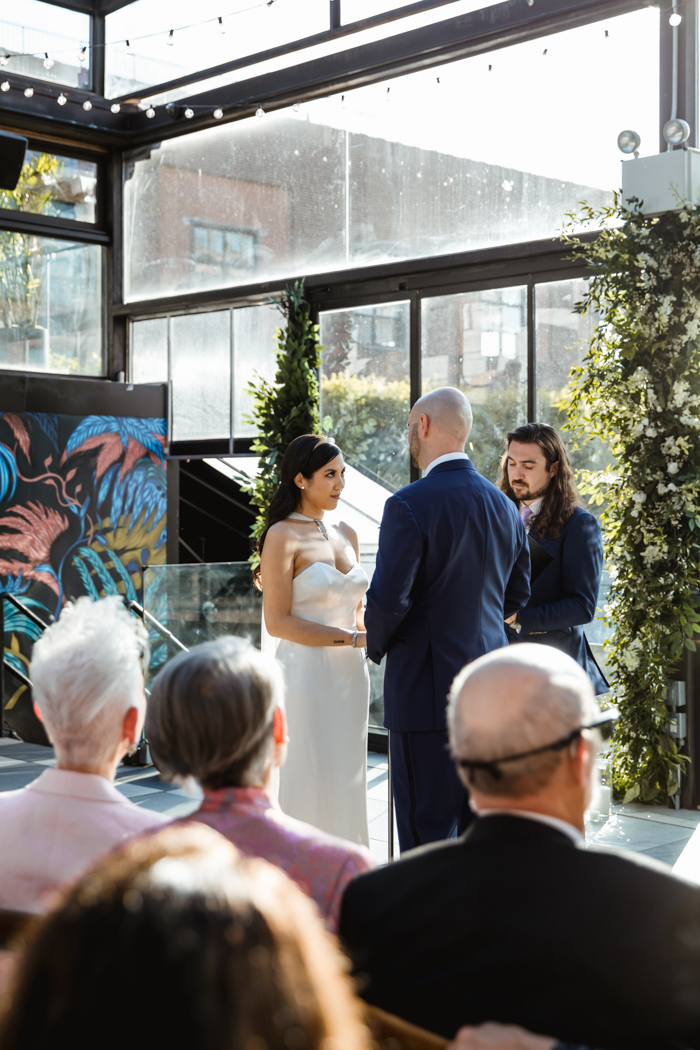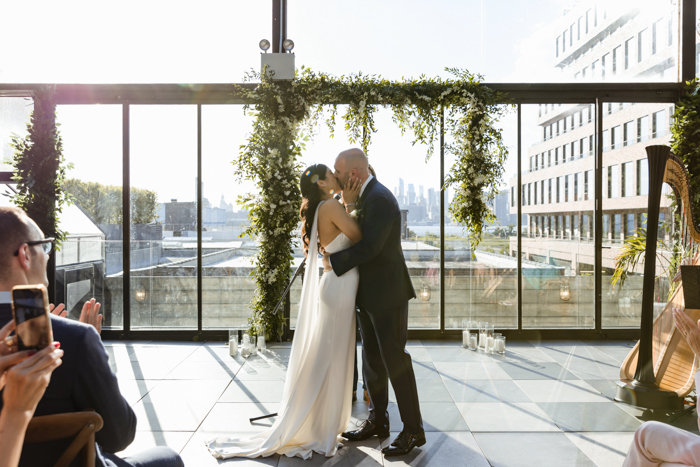 Advice: Don't Be Afraid To Ditch Tradition
We agreed early on that we would do exactly what we wanted and stuck to that commitment while planning. It made for a much more enjoyable experience on the day of. We chose to leave out quite a few traditions that didn't make sense to us and kept the focus on having a fun time. Why disrupt the momentum of the evening to make everyone watch us cut a cake when they could be catching up with old friends or breaking it down on the dance floor? Another piece of advice is to check in with your partner during the planning process. Ask how they are doing and how they are feeling. It can get very stressful, but it's helpful to have your partner remind you that it's all meant to be fun and that, at the end of the day, it's going to be amazing.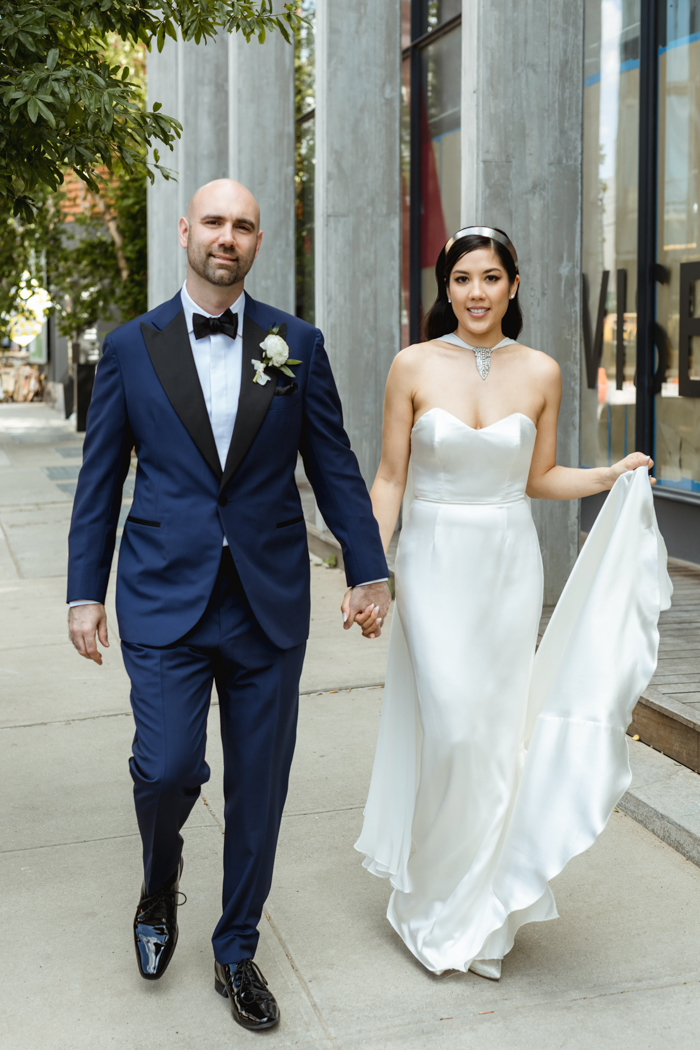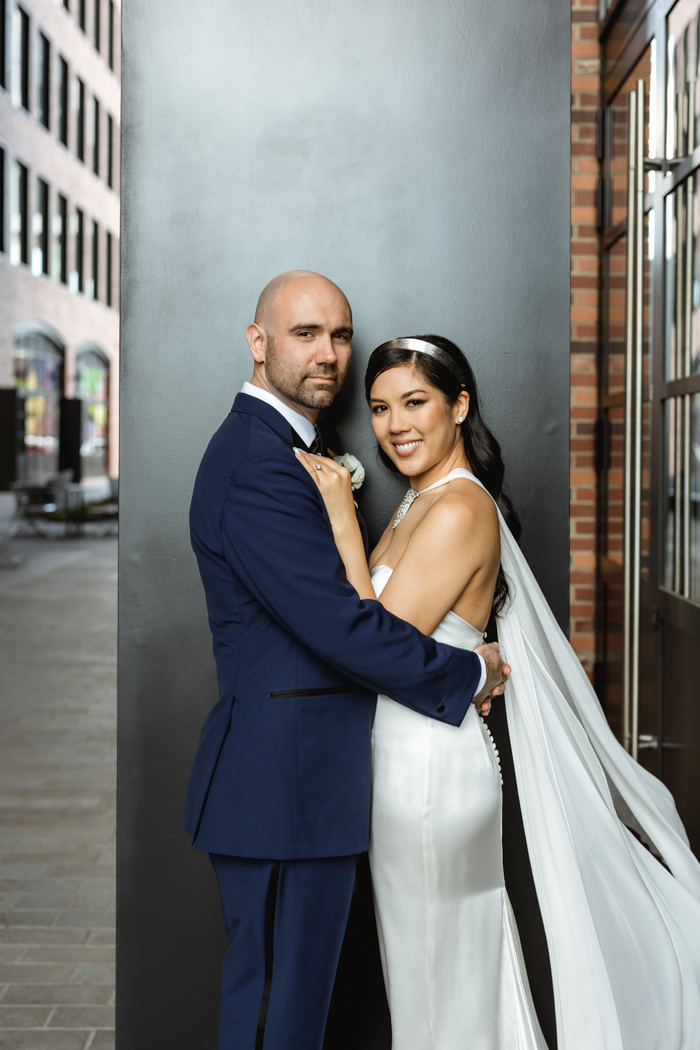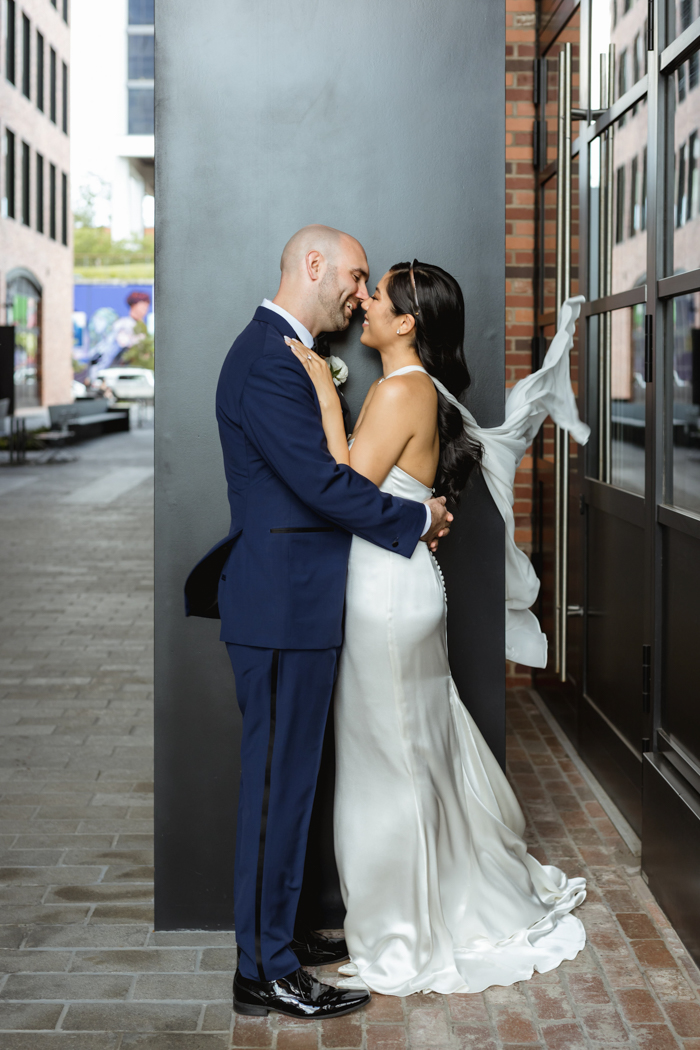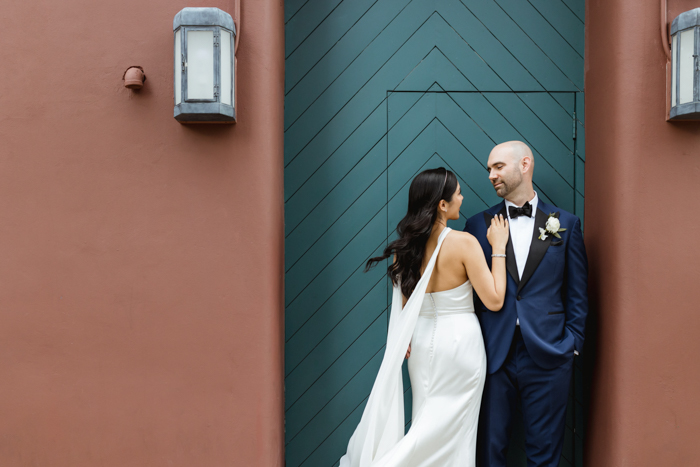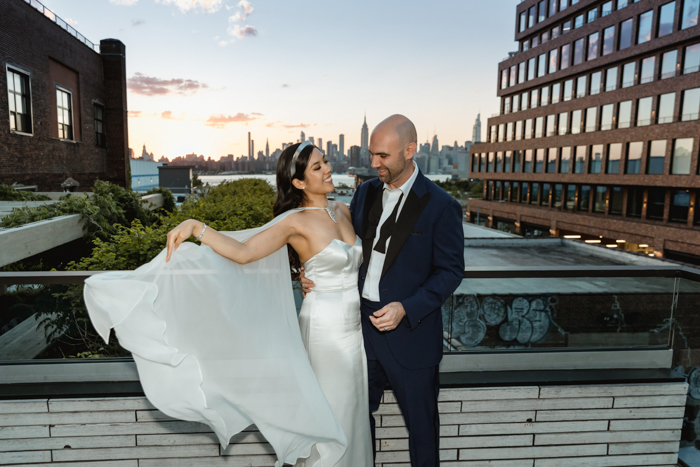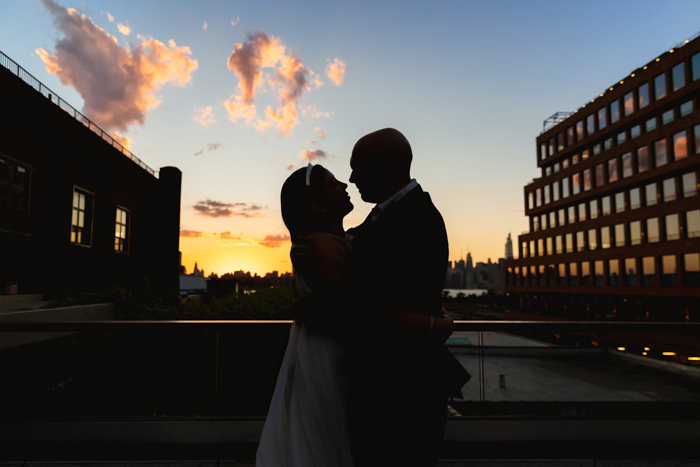 Taking A Leap Of Faith On Their New Wedding Venue
We are both from New York, so we have been to many of the existing venues in the city for loved ones' weddings, and we were worried we wouldn't find something that really fit us. 74 Wythe had only recently opened and hadn't yet had their first event when we visited. Choosing a brand new venue was a leap of faith, but when we saw the roof and the spectacular view, we knew it was the right place. We snagged one of only two remaining dates available in 2022!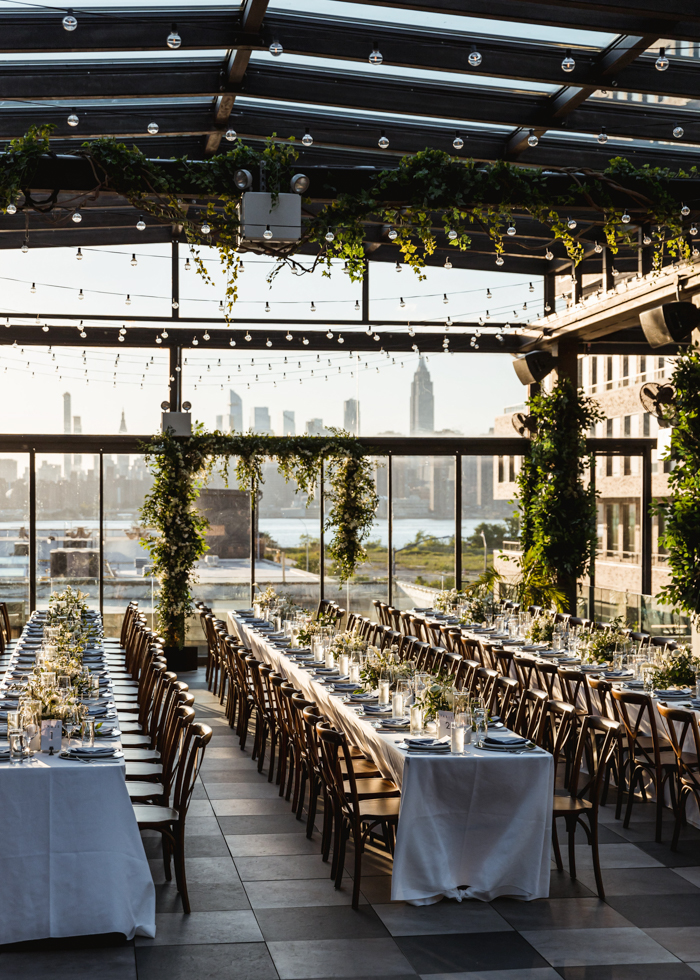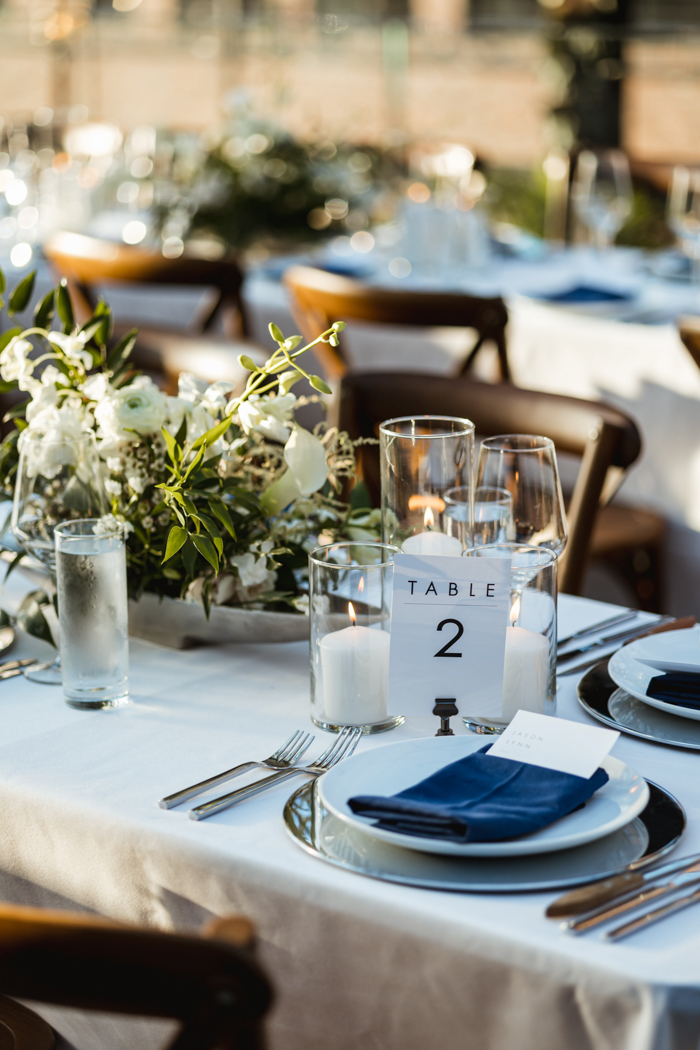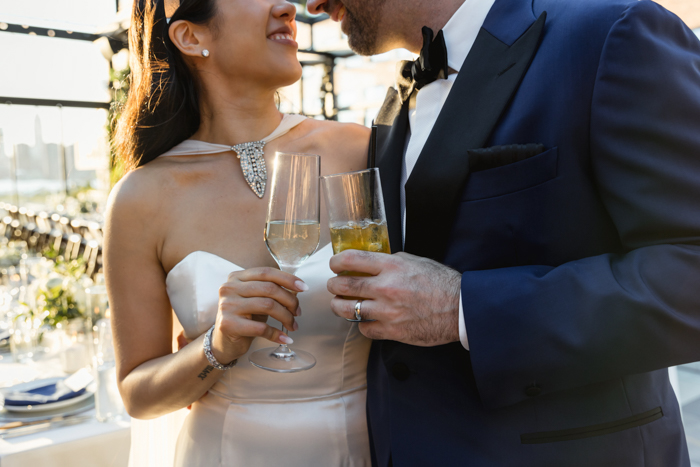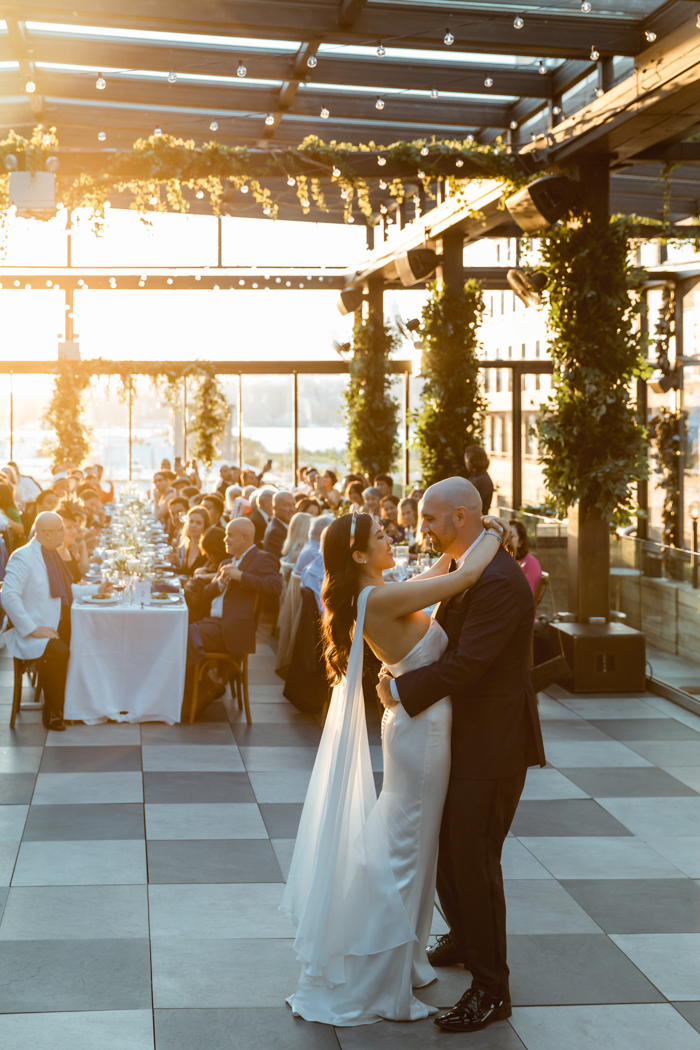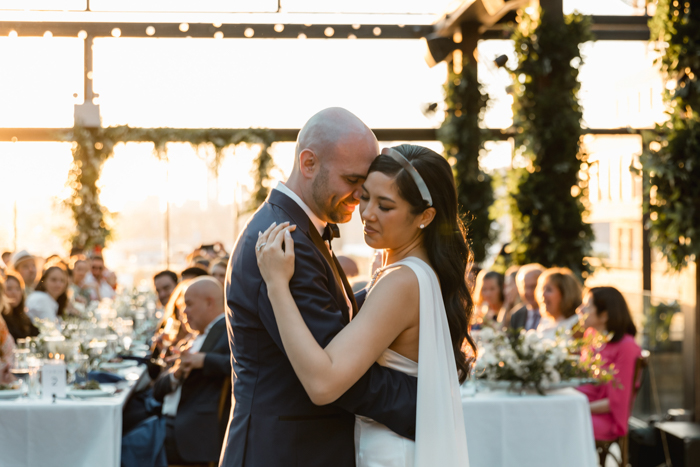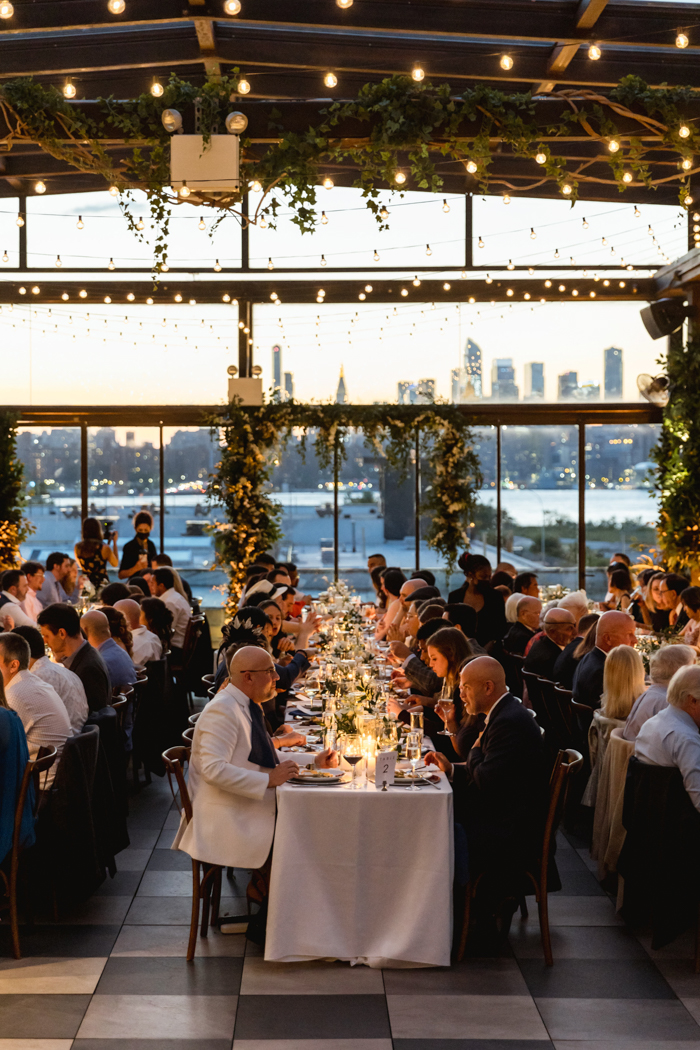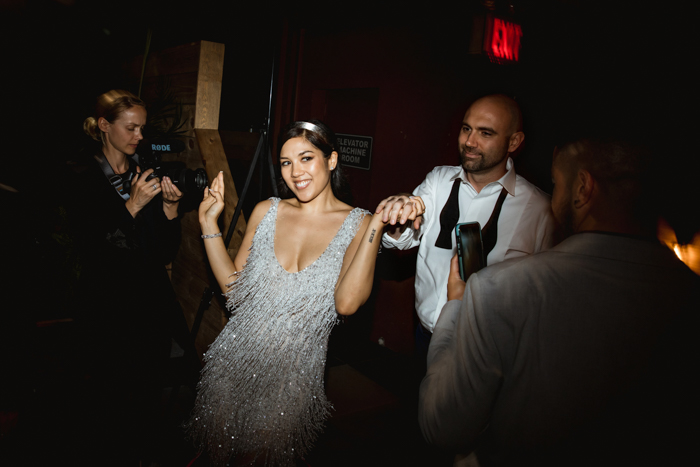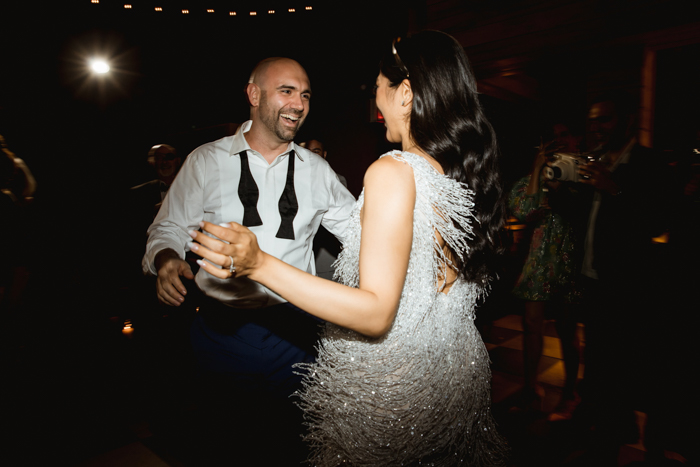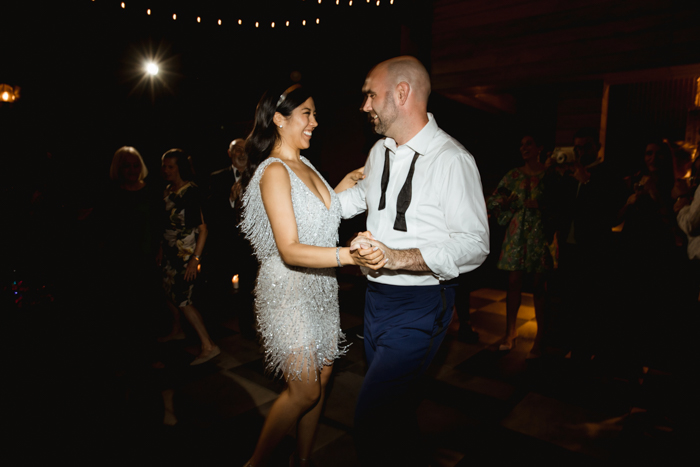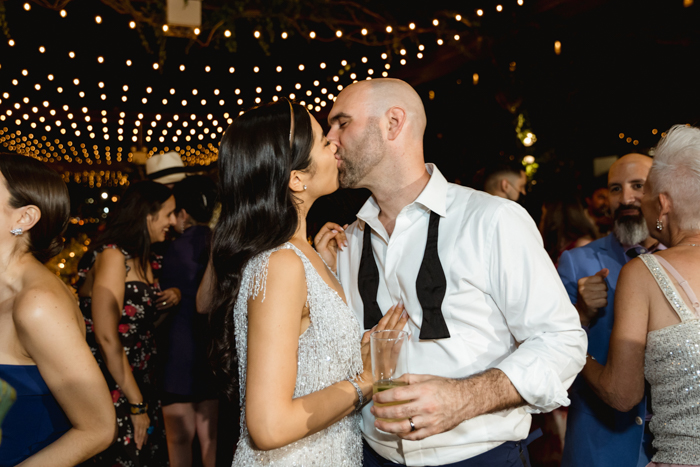 Congratulations to Cristi and Devin on their 74Wythe wedding in New York. And a big shout out to photographer Amy Sims Photography for capturing every detail of this urban celebration centered around love and their venue's jaw-dropping NYC skyline views.
If Cristi and Devin's wedding has taught us anything, it's that your venue plays an important role in your overall wedding aesthetic. But finding the perfect venue isn't easy, and there are many options to choose from. If you're not sure where to begin, check out our wedding venue guide and a checklist that'll help make your search process as easy as possible.