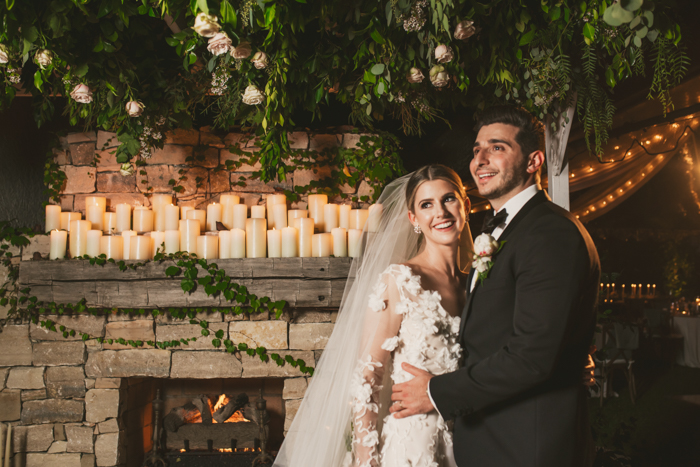 Backyard weddings have become increasingly popular in 2021—a trend we don't see going away anytime soon. Emily and Abdo's Woodland Hills sunset backyard wedding proves you don't need an over-the-top or expensive wedding venue in order to pull off your dream celebration. With the help of planner Bone Soiree Productions, their backyard was fully transformed into a breathtaking wedding space complete with candles, draped twinkle light, and a band that turned their reception into a fun-filled party.
Photographer Lauren Belknap did a great job capturing images packed with memories—fully immersing us in Emily and Abdo's sunset backyard wedding. This is what photographer Lauren Belknap had to say about this unforgettable celebration:
This event was the epitome of, "love is never canceled." Emily and Abdo had a large wedding planned to celebrate with all their family and friends. But when COVID regulations continued into the winter months of 2020, the two realized that getting married in an intimate backyard wedding with loved ones was important to them.
This wedding is a gorgeous example of practicing COVID guidelines while also celebrating love! The bride's wedding gown is from Marchesa and the style of classic, romantic, and stunning was impeccable throughout the night. The tent created an intimate scene, candles enhanced the atmosphere, and the band created a lively mood.
The Couple:
Emily and Abdo
The Wedding:
Woodland Hills, California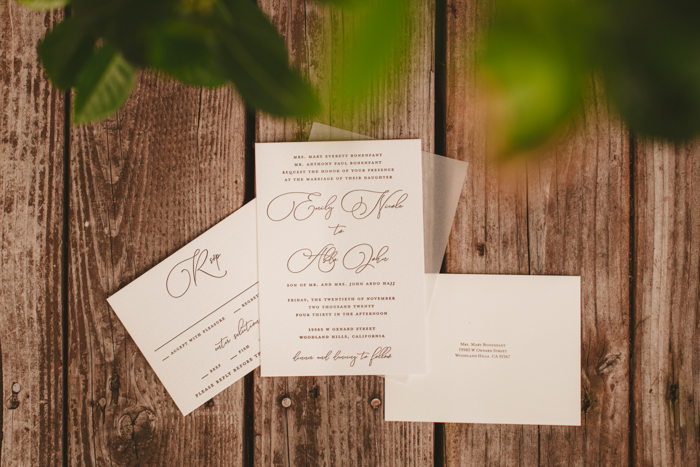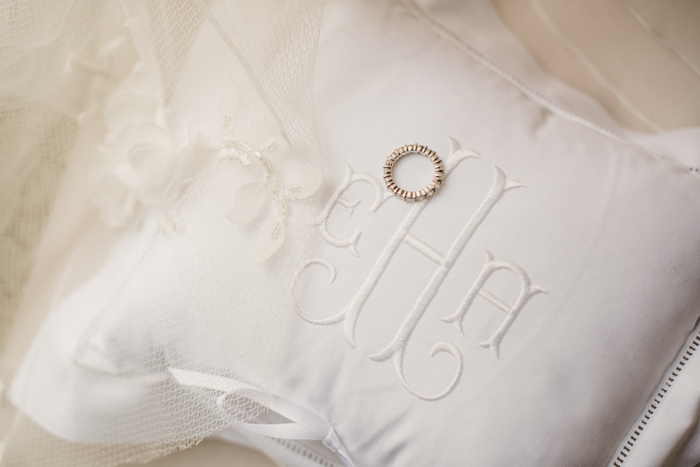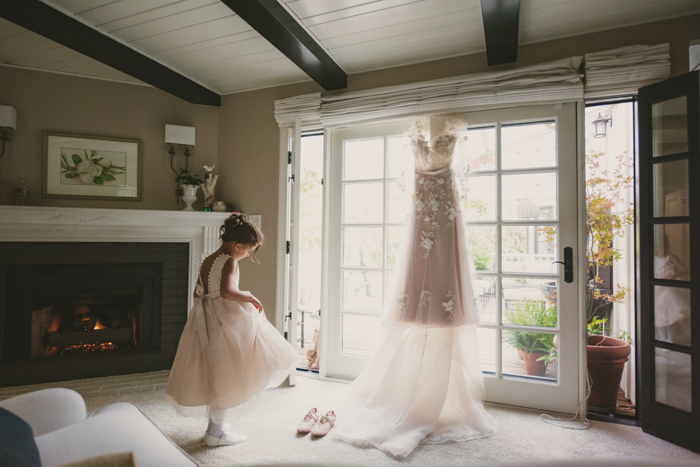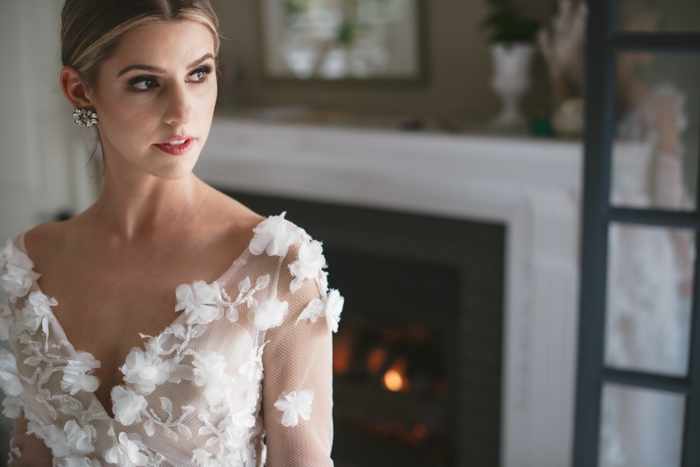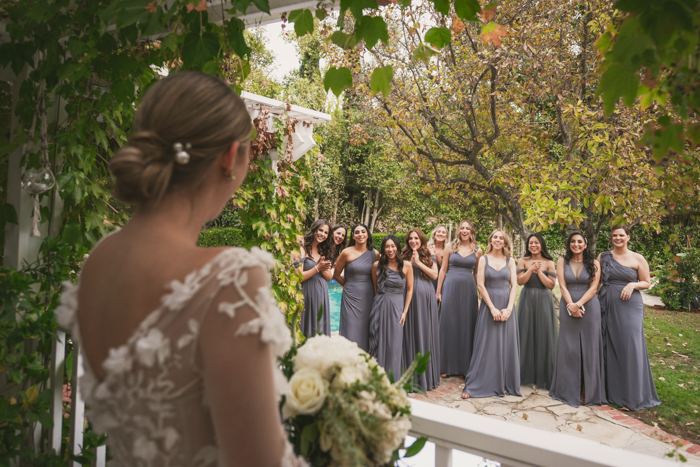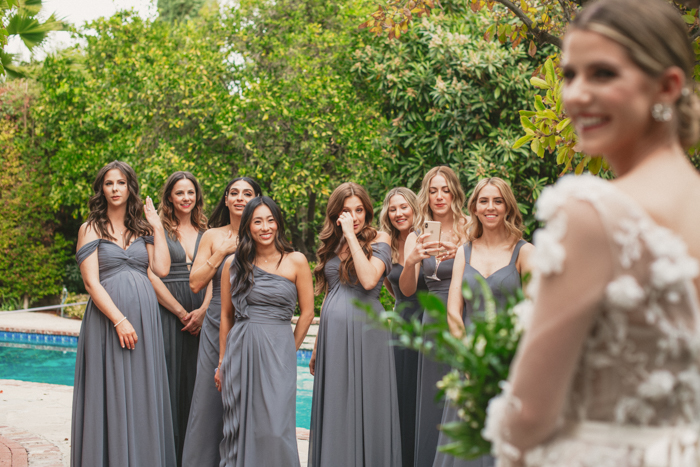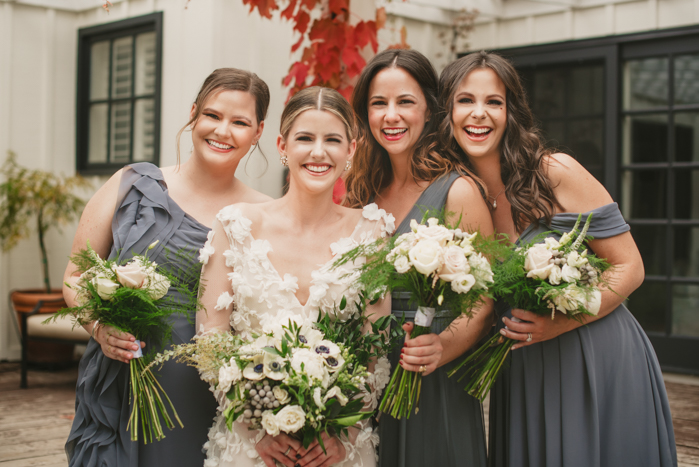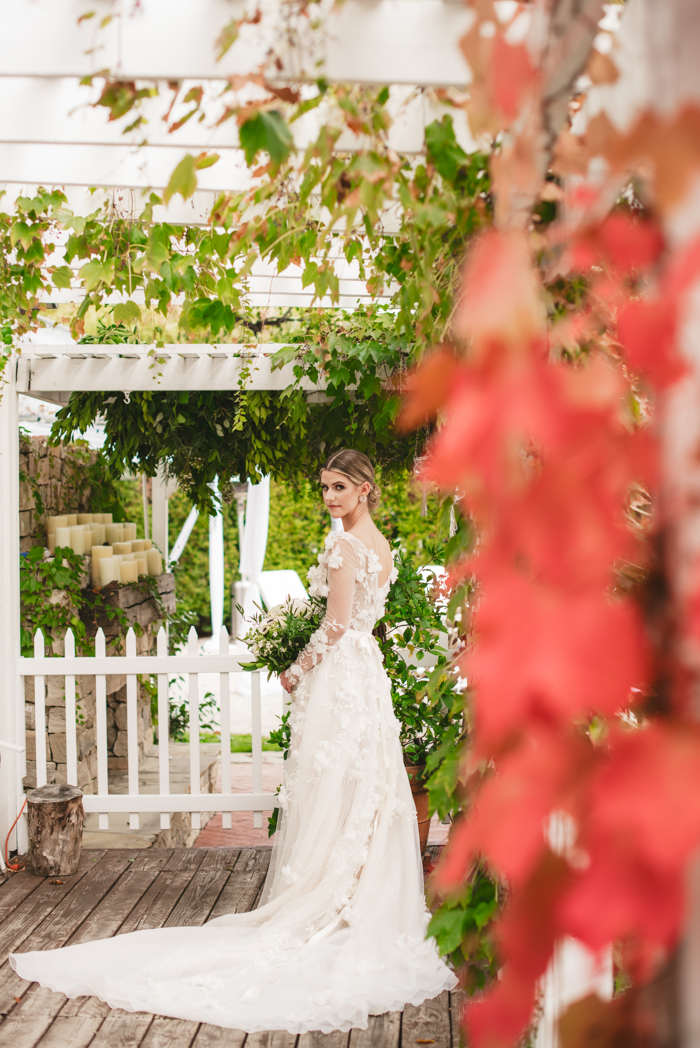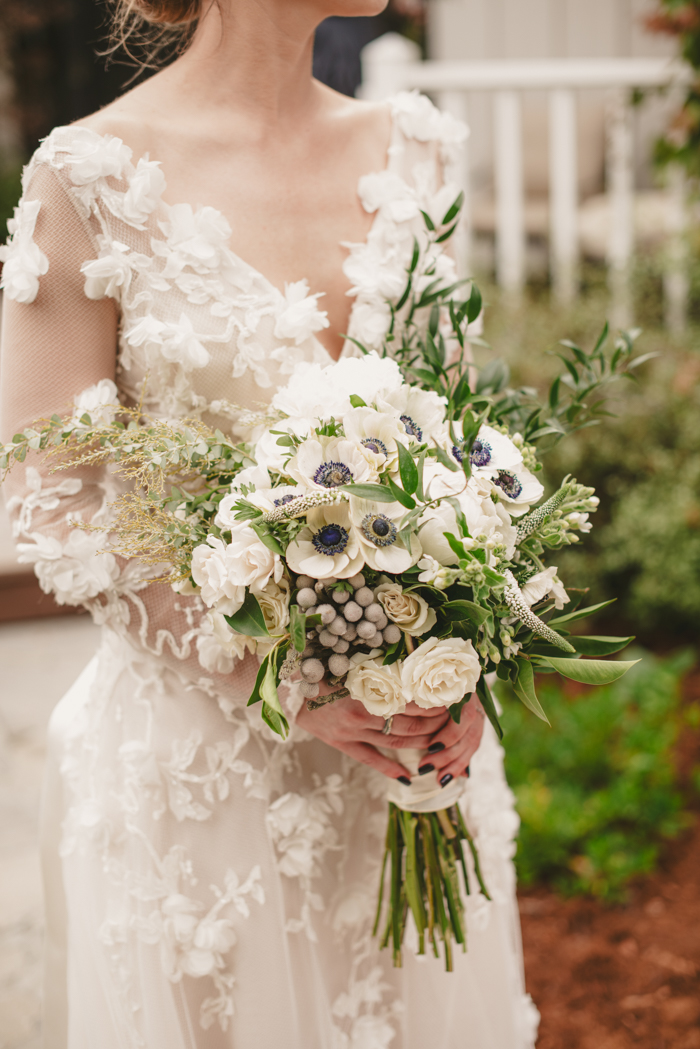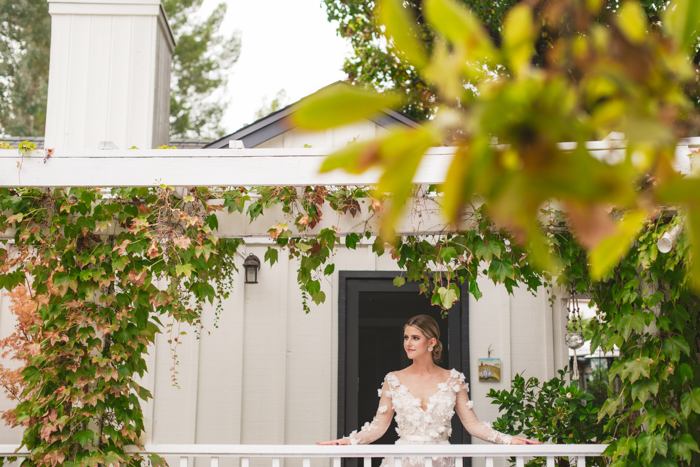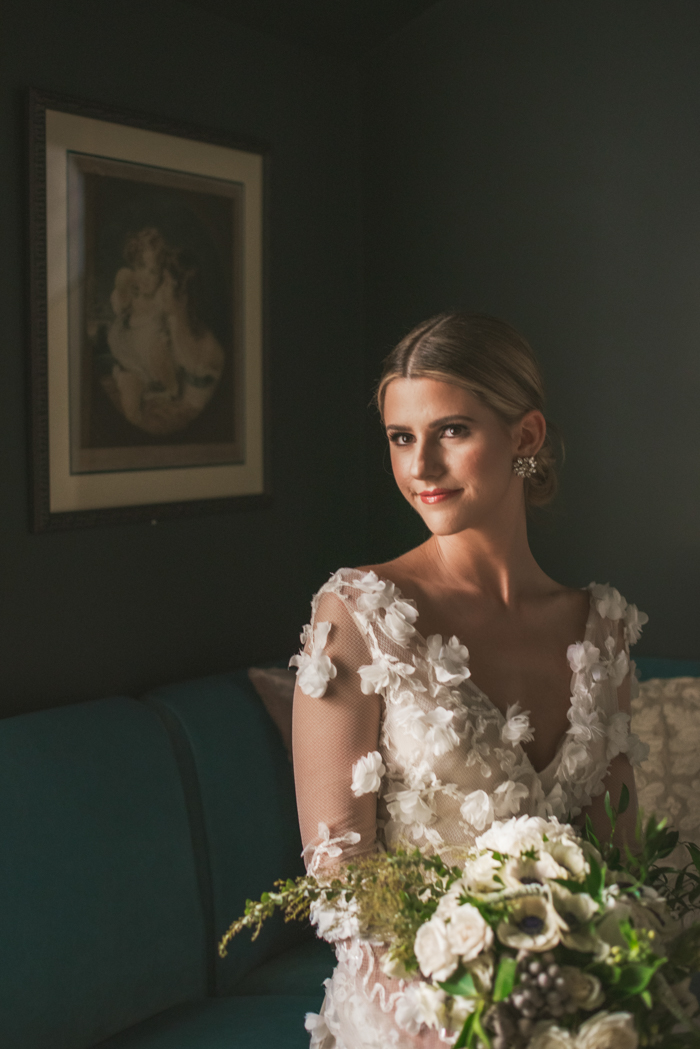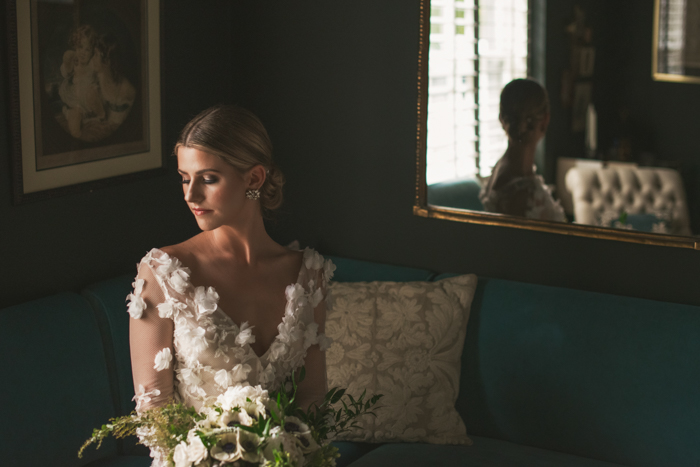 Enjoy The Planning Process
I would challenge every couple to really think about what is the most important part of the wedding. COVID forced us to give up the idea of a giant party at a big venue. It was initially difficult to accept this, but it ultimately made us realize that it didn't matter where, when, or how we got married. We just wanted to be married, and for the most important people in our lives to be there. The wedding is just one day of your life, your marriage is forever! Enjoy the process as much as you can, be kind to yourself and others, and just remember what this whole process is supposed to be about: you and your person committing to each other forever. Everything else will fall into place.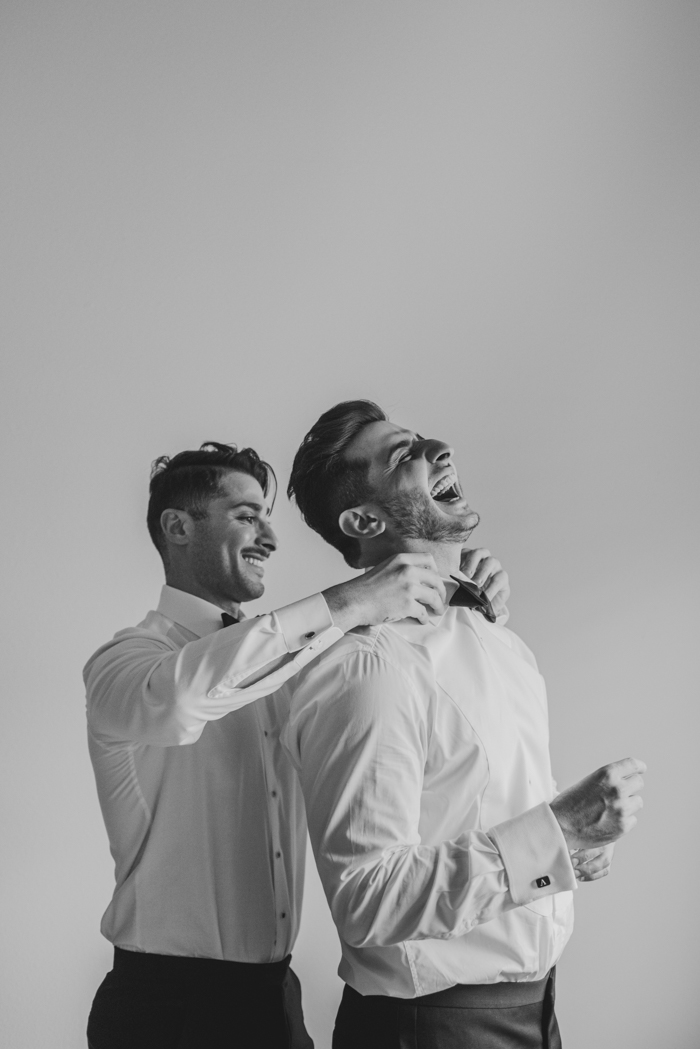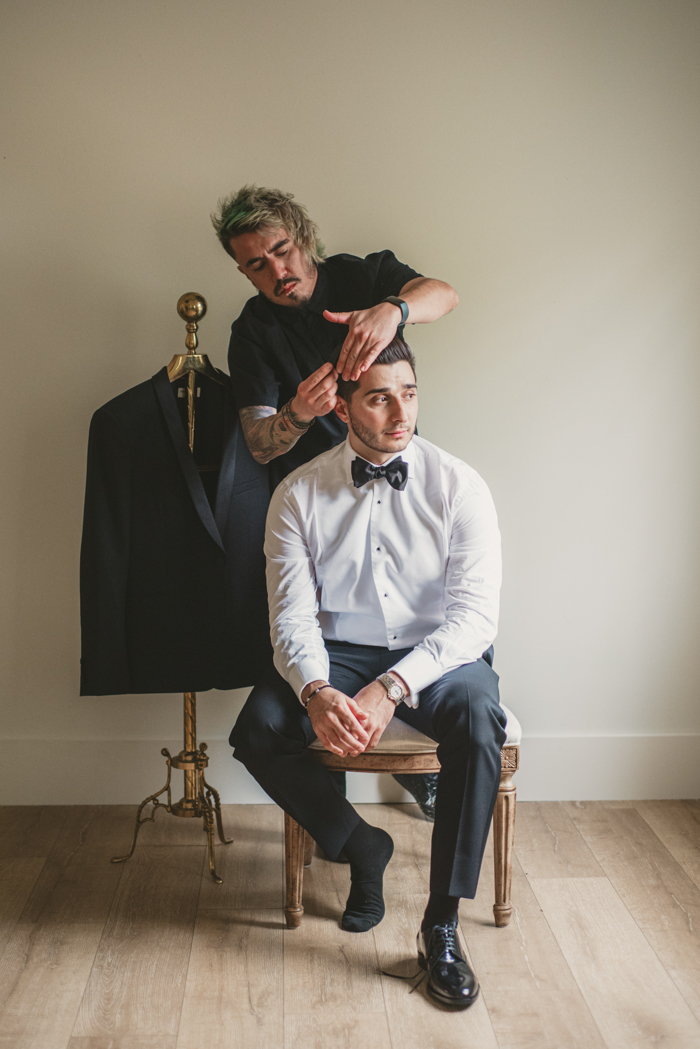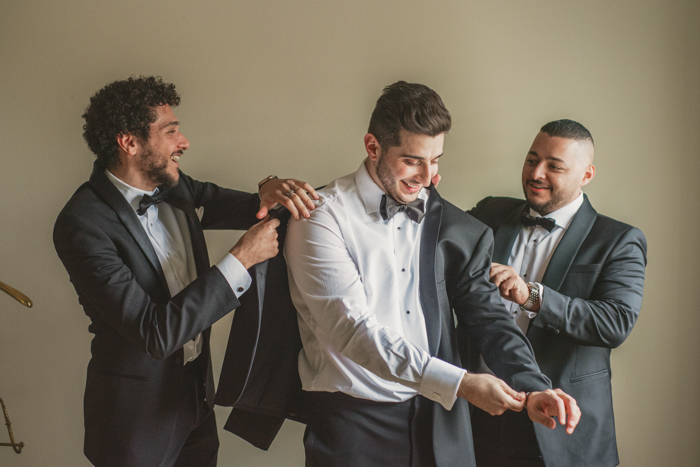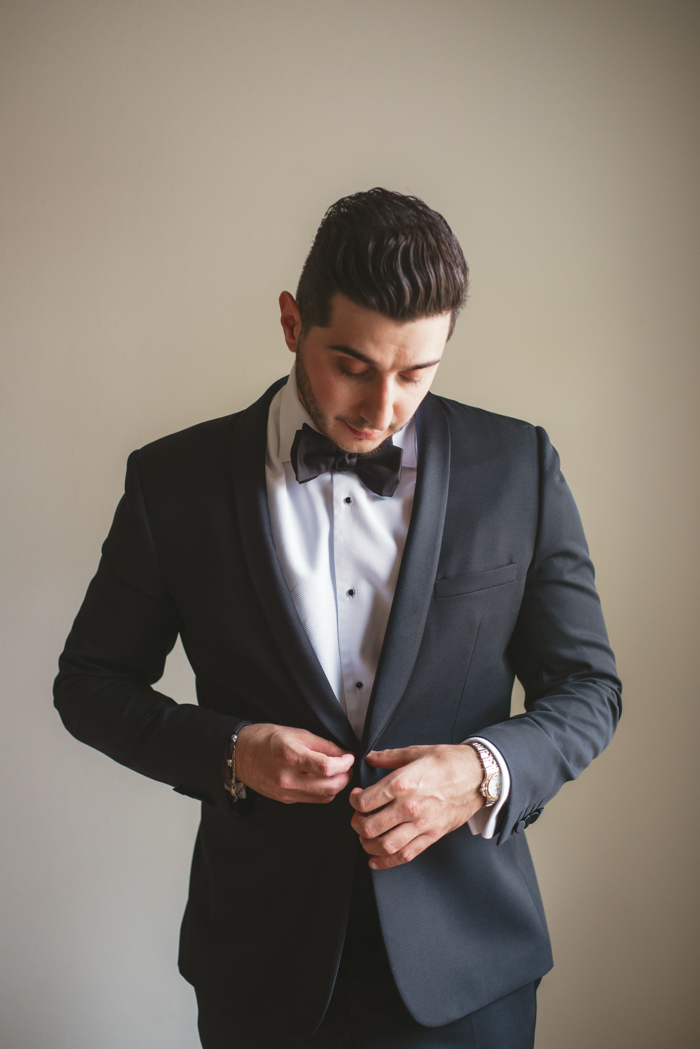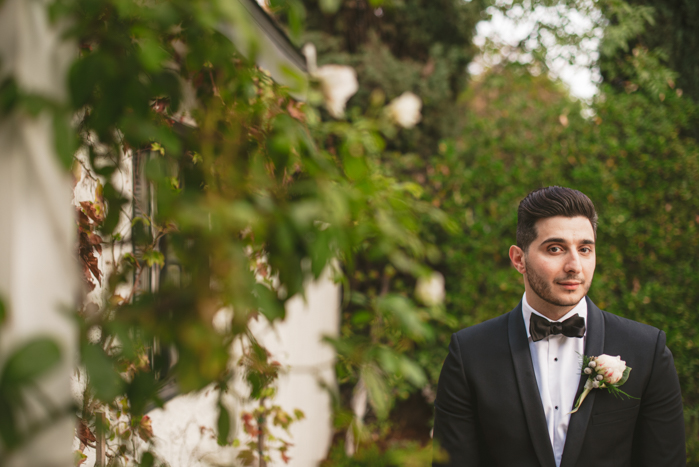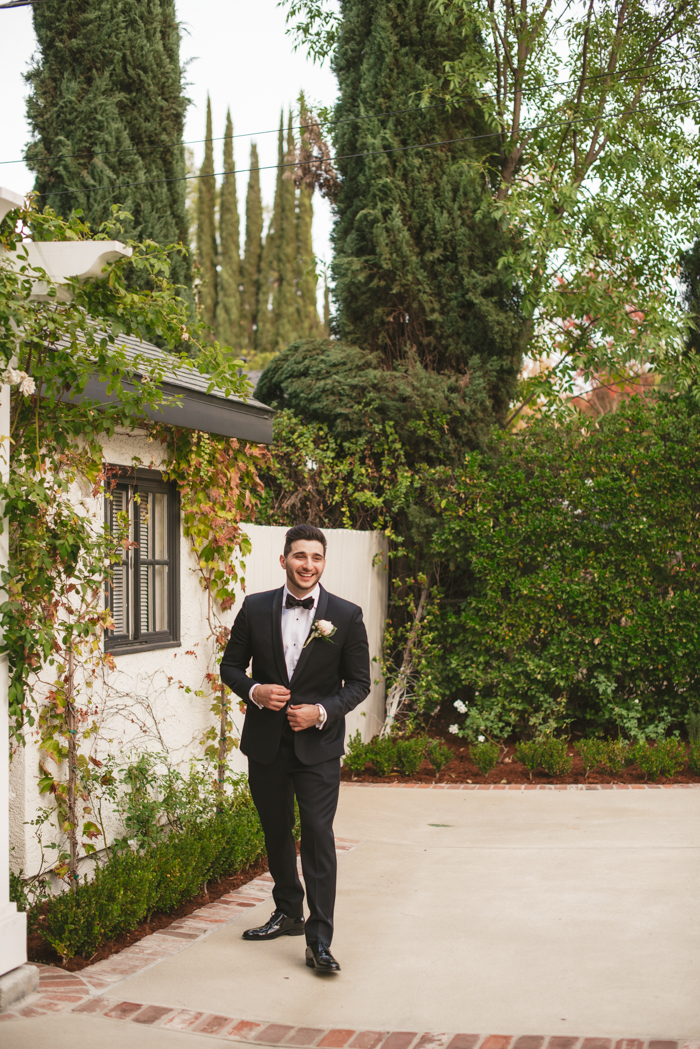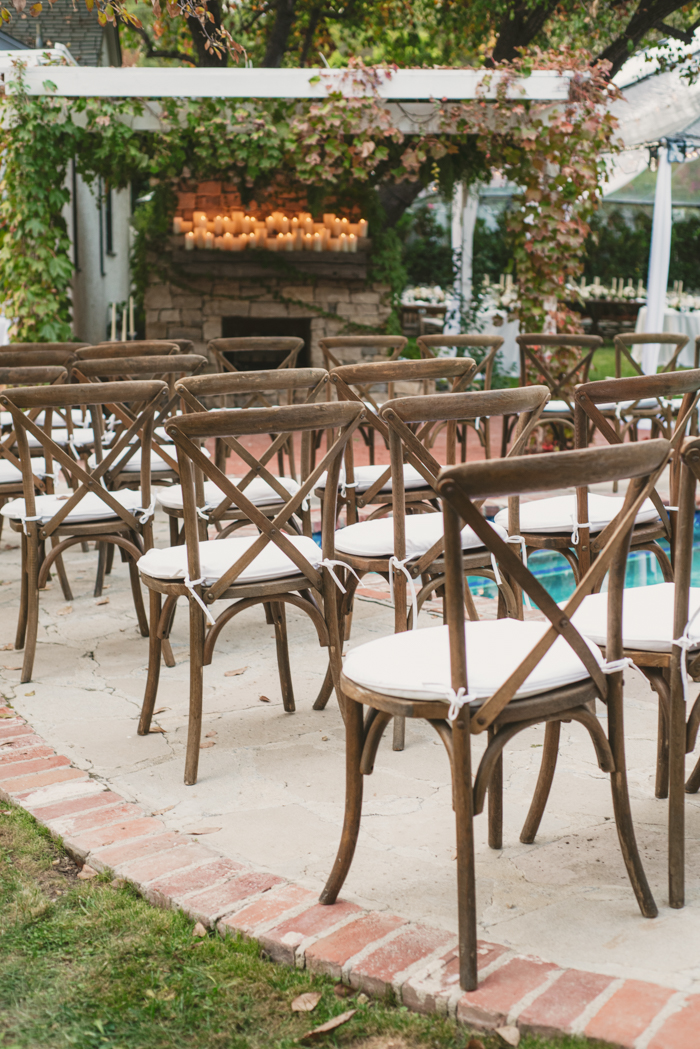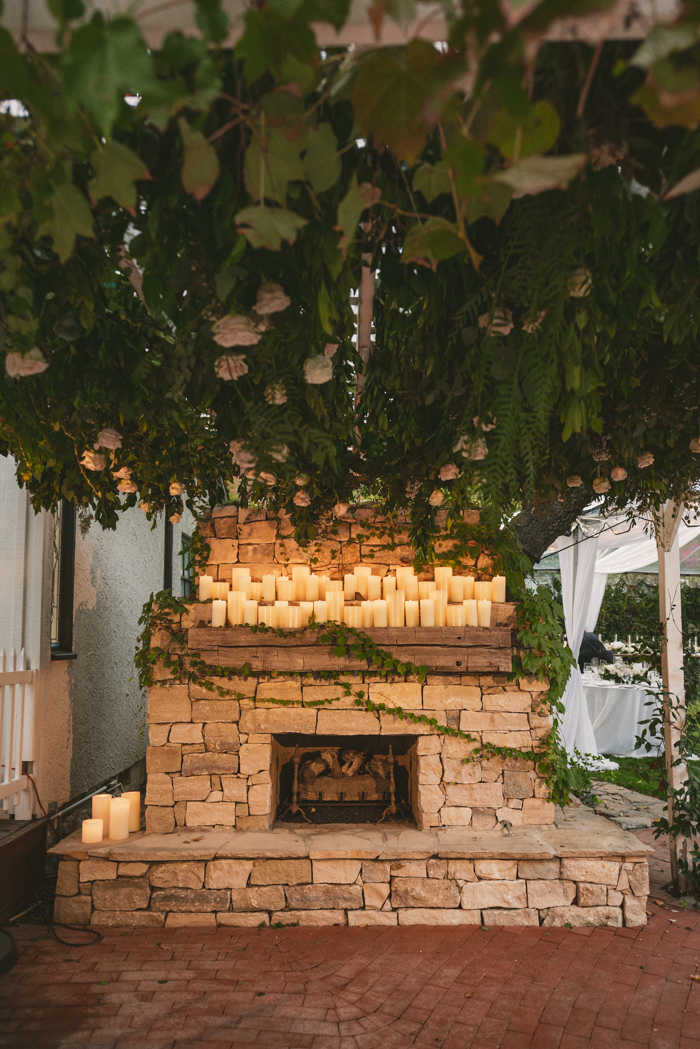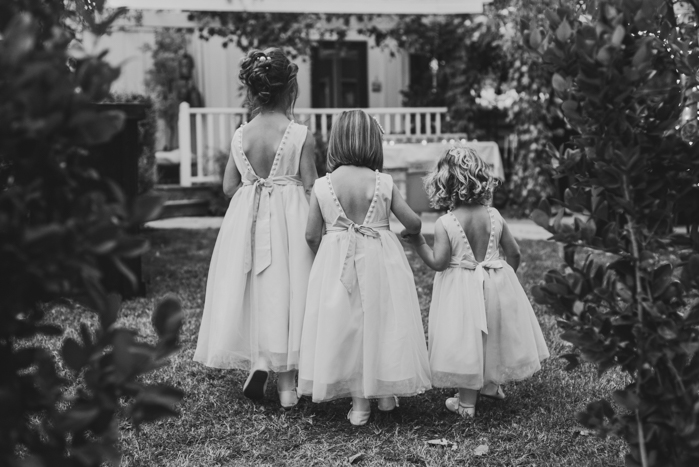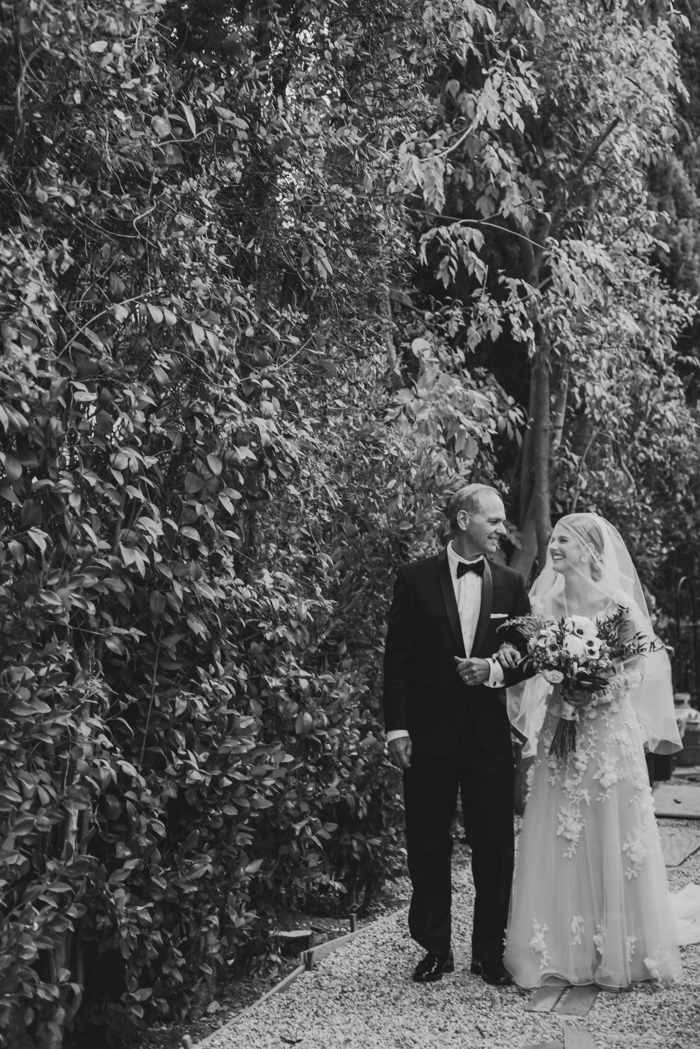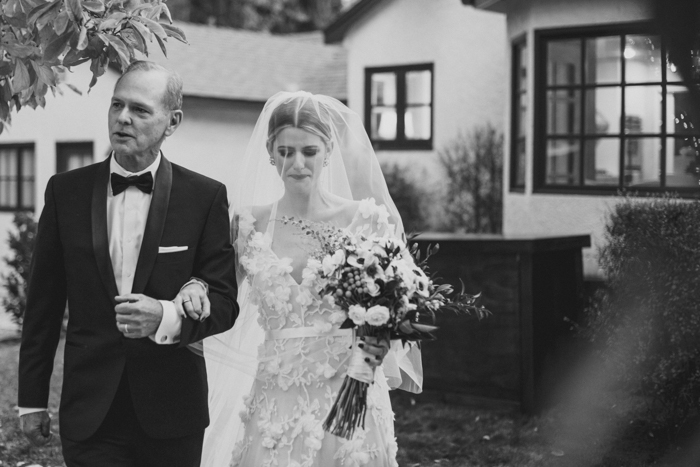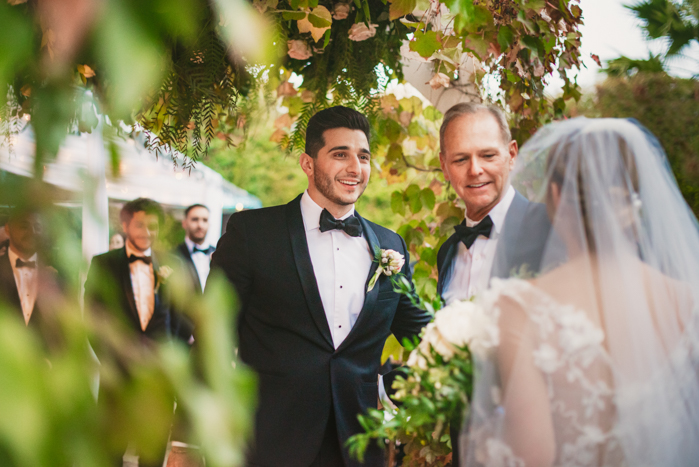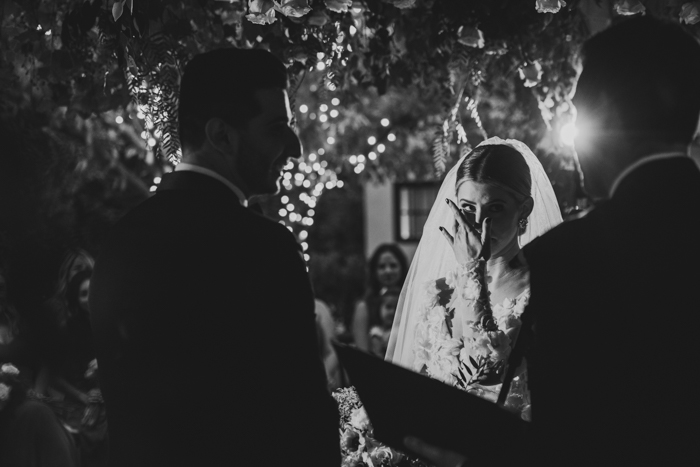 Most Memorable Sunset Backyard Wedding Moments
The most memorable part of the day was exchanging our vows in front of our closest family and friends. It felt incredible to be surrounded by so much love, during such an awful time in the world, and vowing our commitments of love to each other. I also loved the moments we had after our ceremony—just us—eating appetizers between photos while our guests enjoyed cocktails in the front yard while listening to live music—everything from classic jazz hits to Kanye West.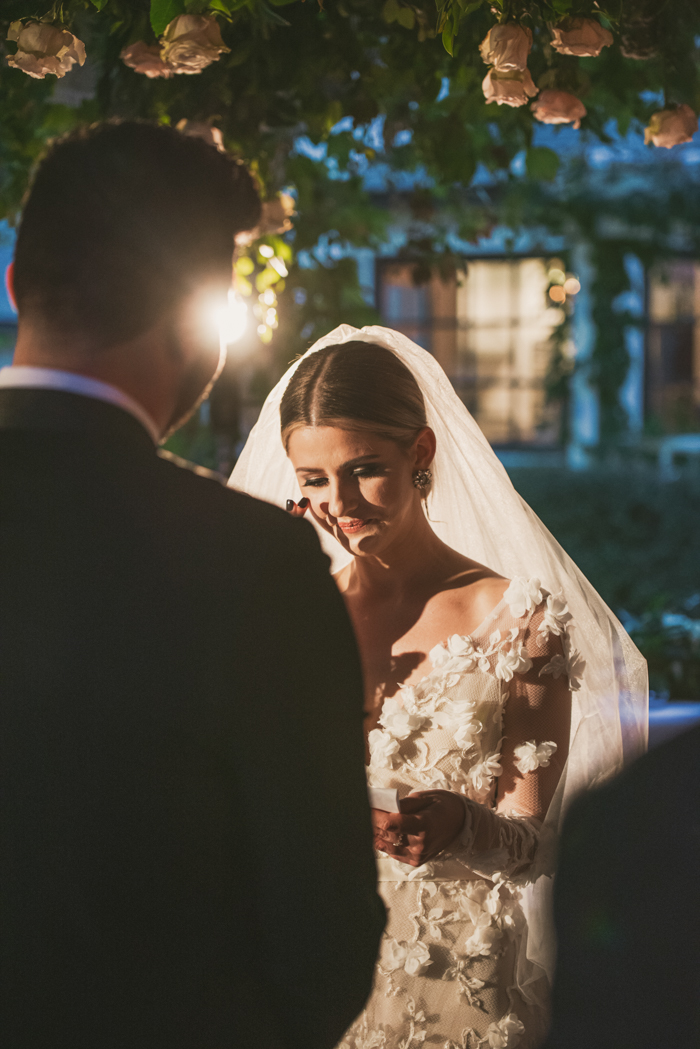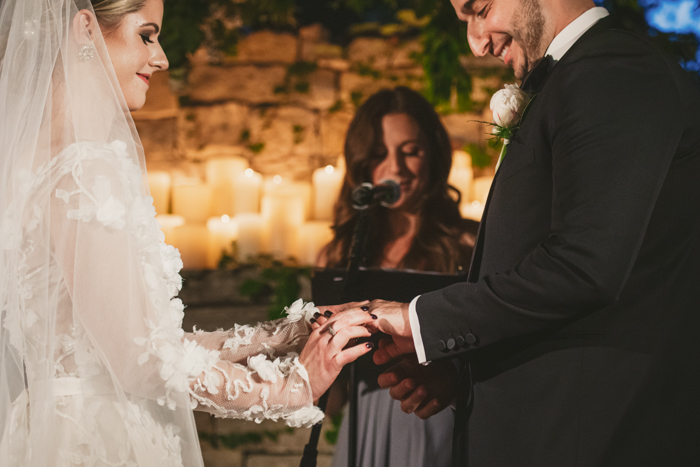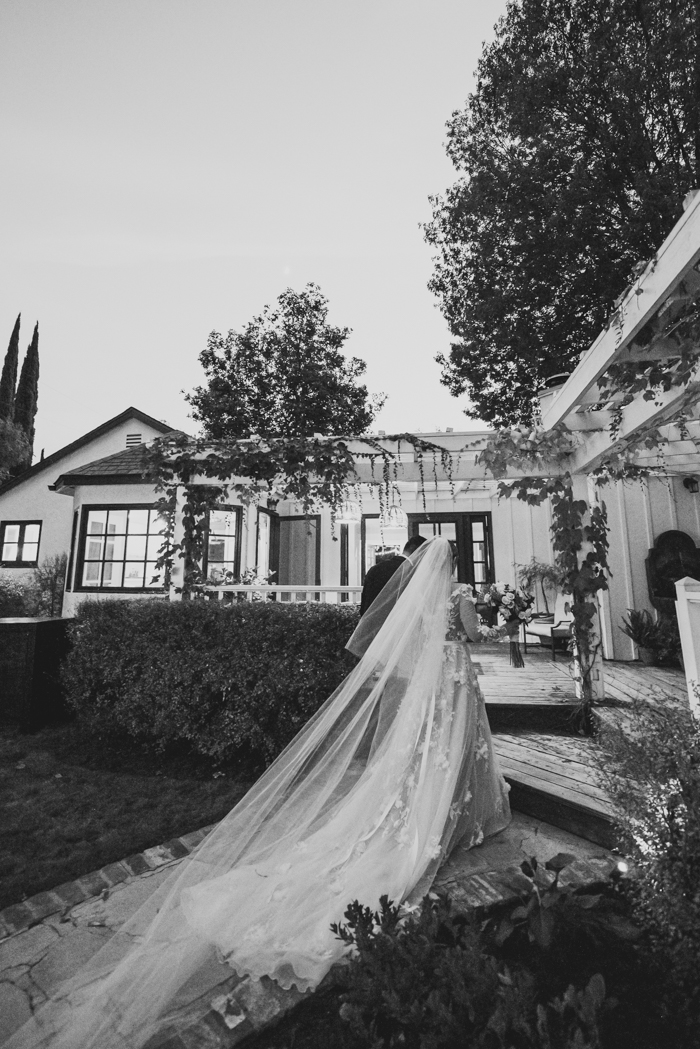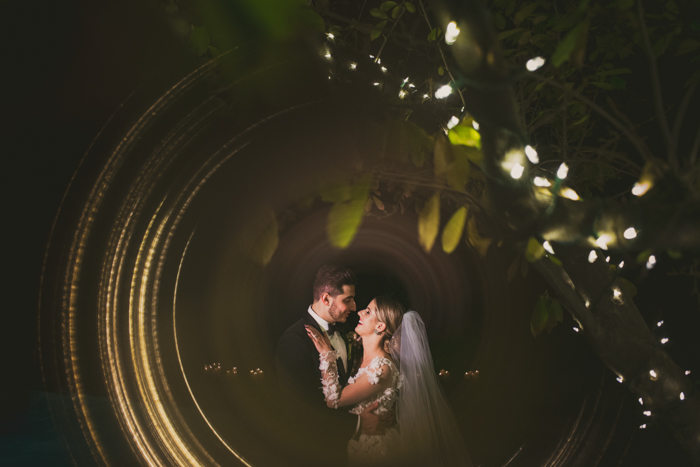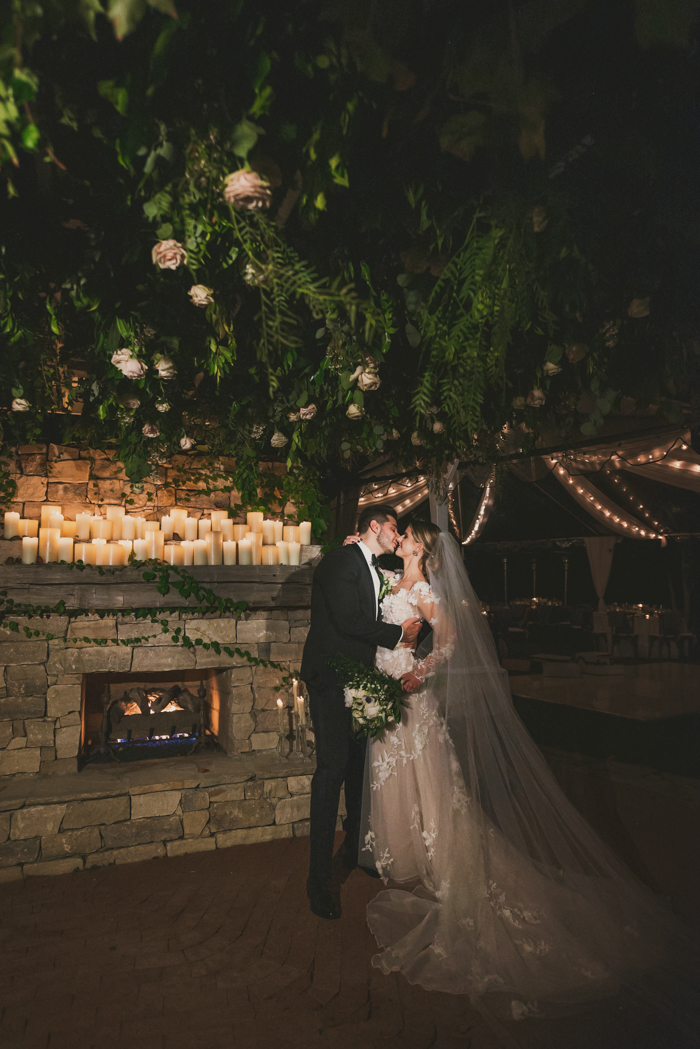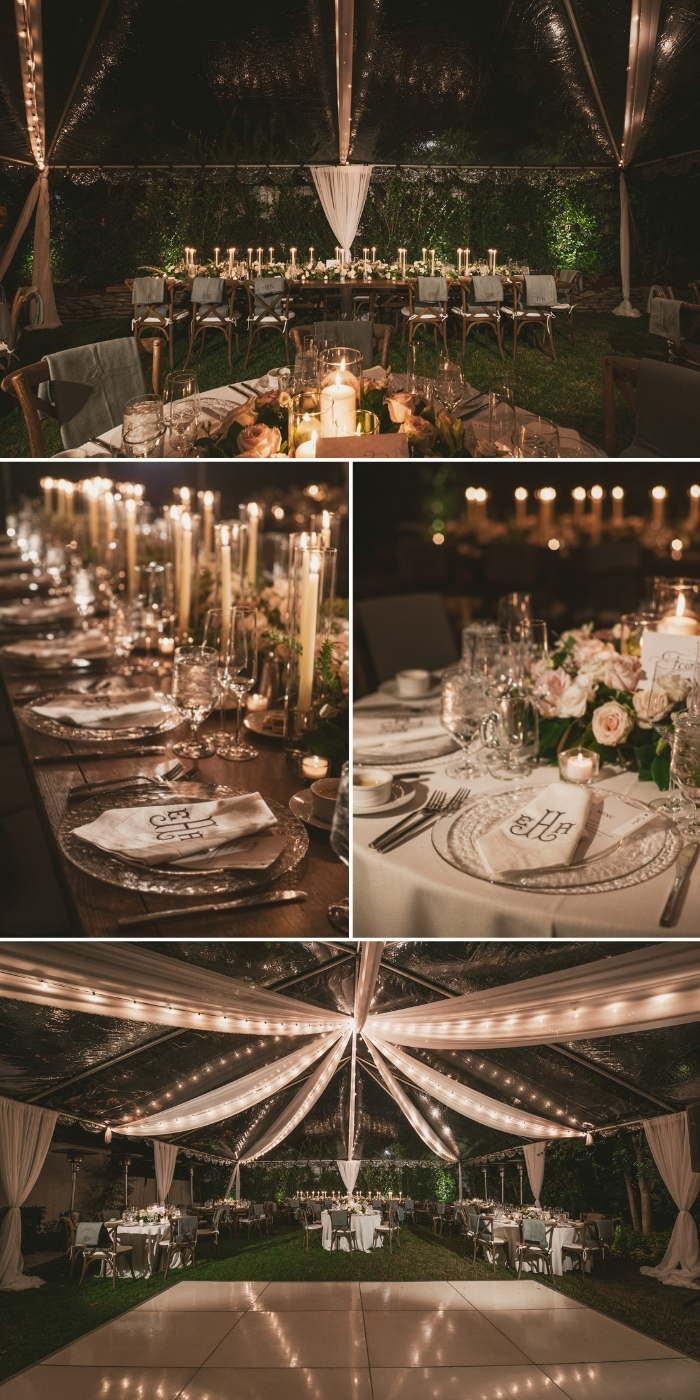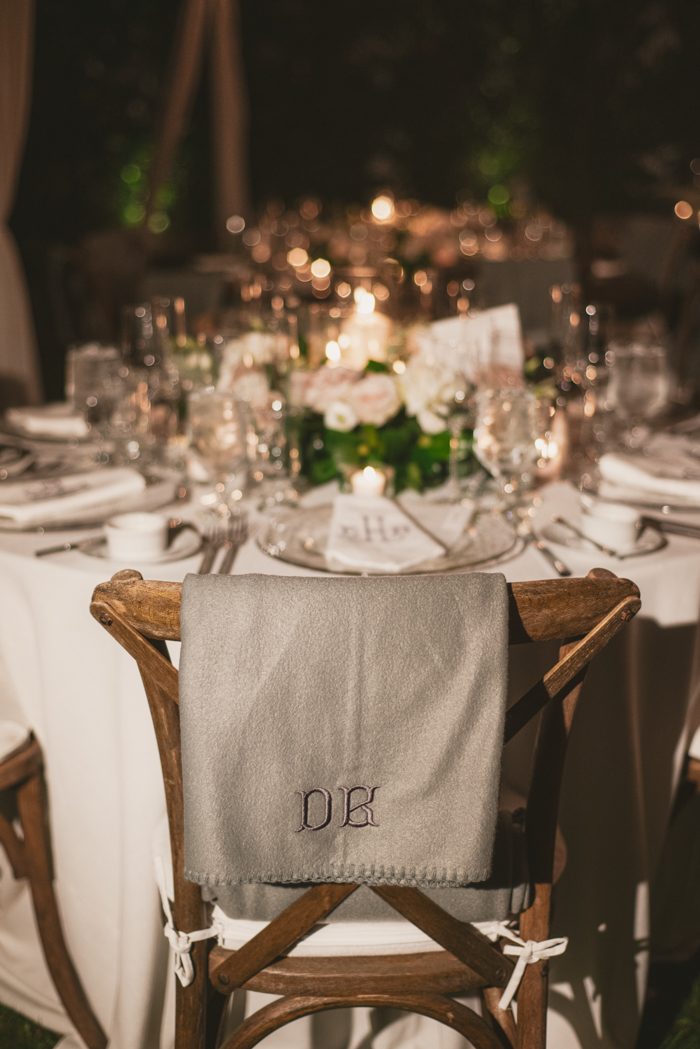 Meaningful Handmade Wedding Favors
My mom made each guest an embroidered monogrammed blanket. Our wedding was fully outdoors, so it allowed guests to stay cozy when it got cold, and was something unique they could keep and use to remember our wedding.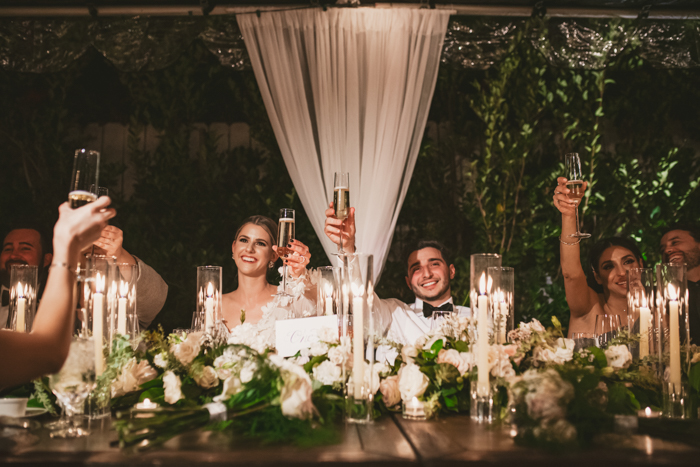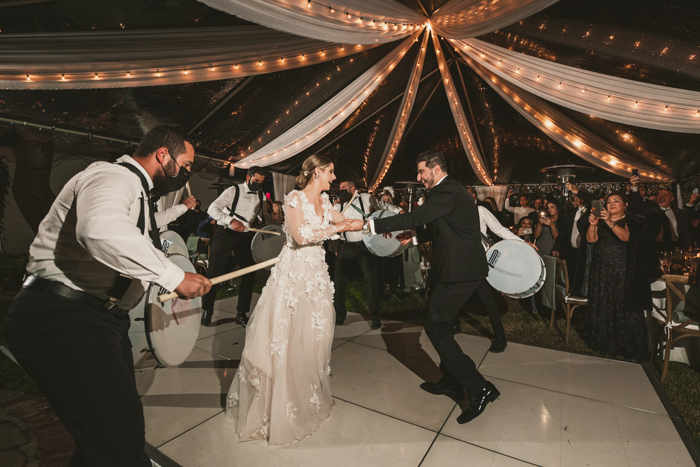 Congratulations to Emily and Abdo on their beautiful sunset backyard wedding! They were faced with many obstacles that forced them to trade their large wedding for a micro wedding—like many couples during these crazy times. Their celebration turned out beautifully!
Whether you're looking to avoid canceling or rescheduling your wedding or simply looking to trim your guest list to have a more intimate celebration we've got you covered. Whatever your reasoning for downsizing your wedding may be, we have the ultimate planning guides for you. Check out our micro wedding guide and elopement planning guide to get started now.