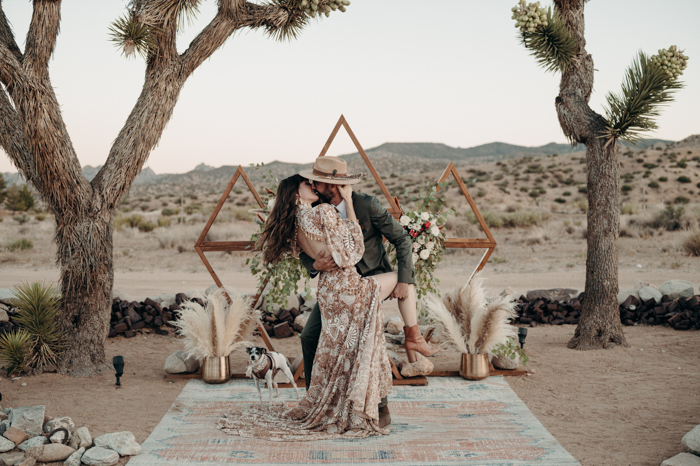 Cassandra and Jay, completely enchanted by the desert's charm, set off on an exciting adventure. While Cassandra typically specializes in photographing lush tropical weddings, when it came to her own, she yearned for something entirely unique. The desert in Pioneertown, with its enchanting dusty hues and rolling low mountains, turned out to be the perfect canvas for their dream celebration. With the help of their top-notch vendors, they transformed their Rimrock Ranch wedding venue into the ultimate setting for their rustic desert disco-themed celebration.
With a geometric arch beautifully framing the desert oasis in the background, the couple exchanged their heartfelt vows. The on-site reception was a charming al fresco dining setup beneath disco balls and string lights, all complemented by a chic teepee lounge. It was a romantic California desert wedding, made even more special by the breathtaking view!
If you're a fan of dreamy boho vibes, then prepare to be blown away. Their special day was brimming with stunning details and panoramic desert views, all beautifully captured by Junebug member Julieta Rabadan. Keep scrolling to see exactly what we mean!
The Couple:
Cassandra and Jayson
The Wedding:
Rimrock Ranch, California, United States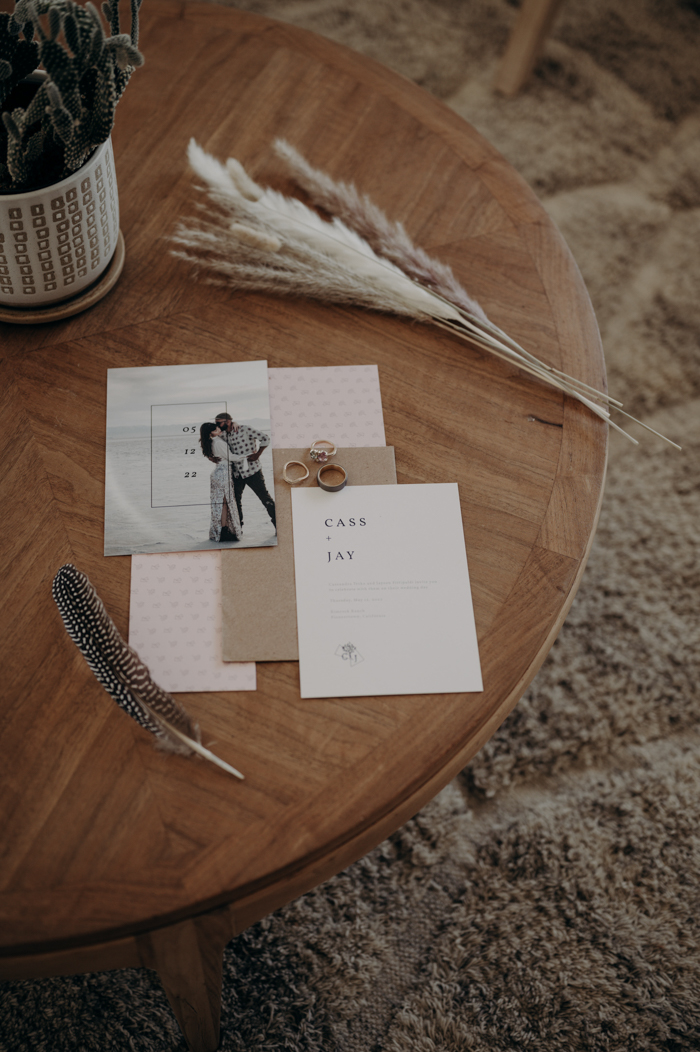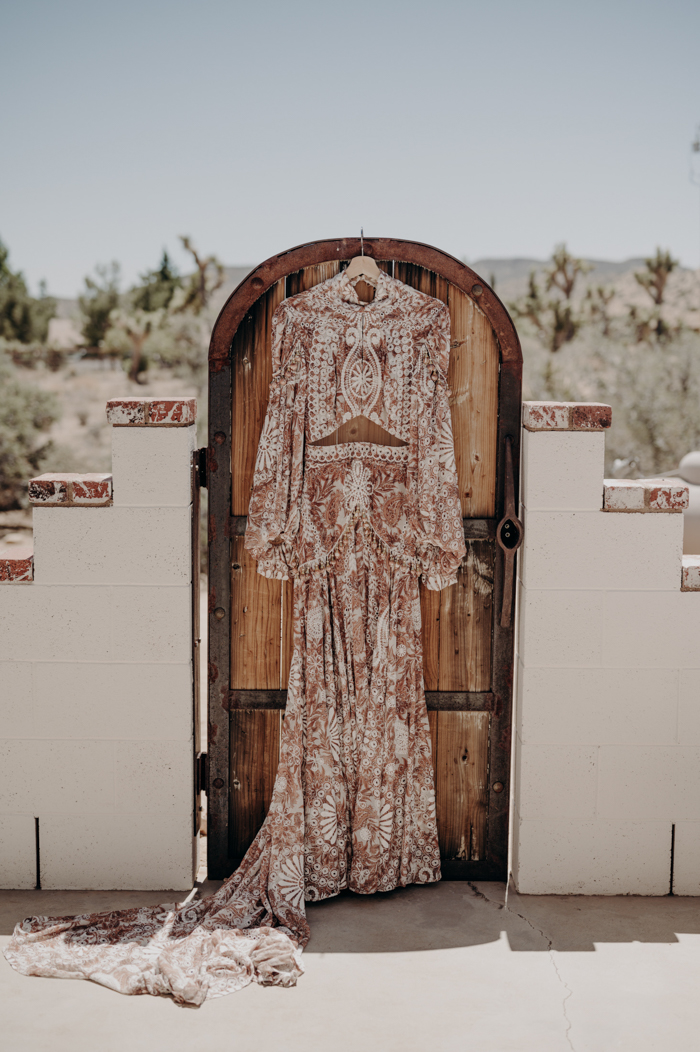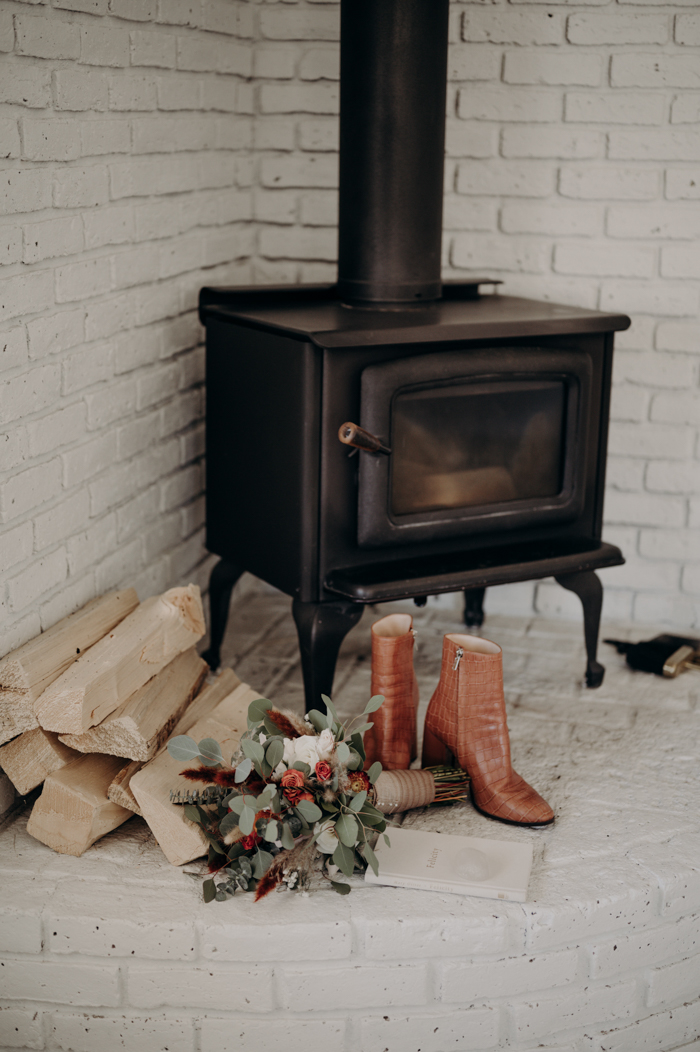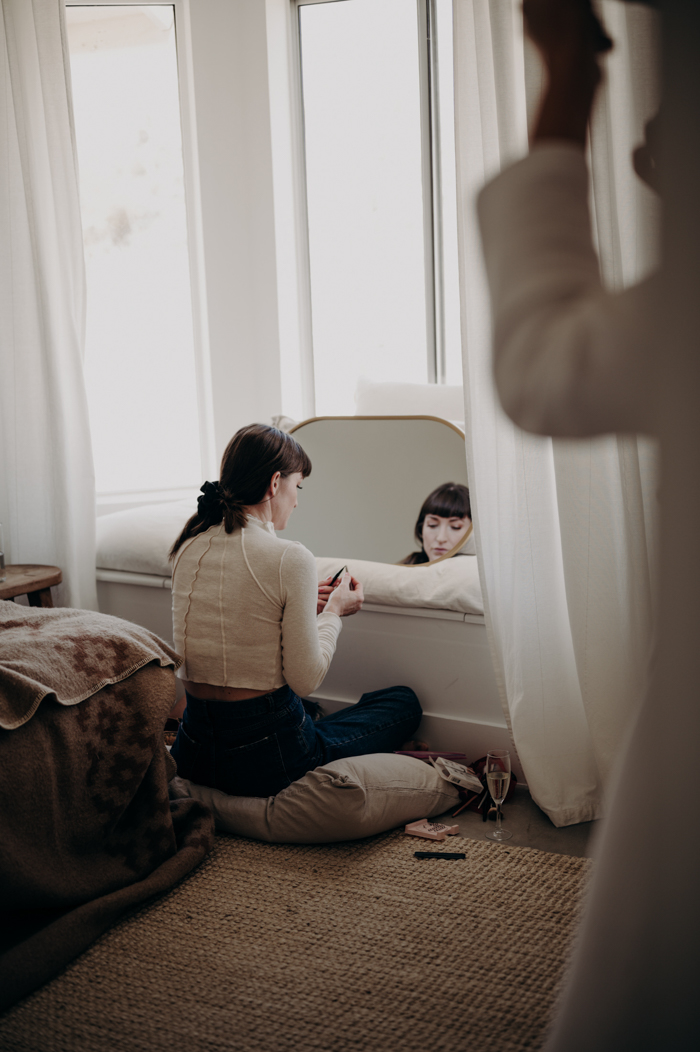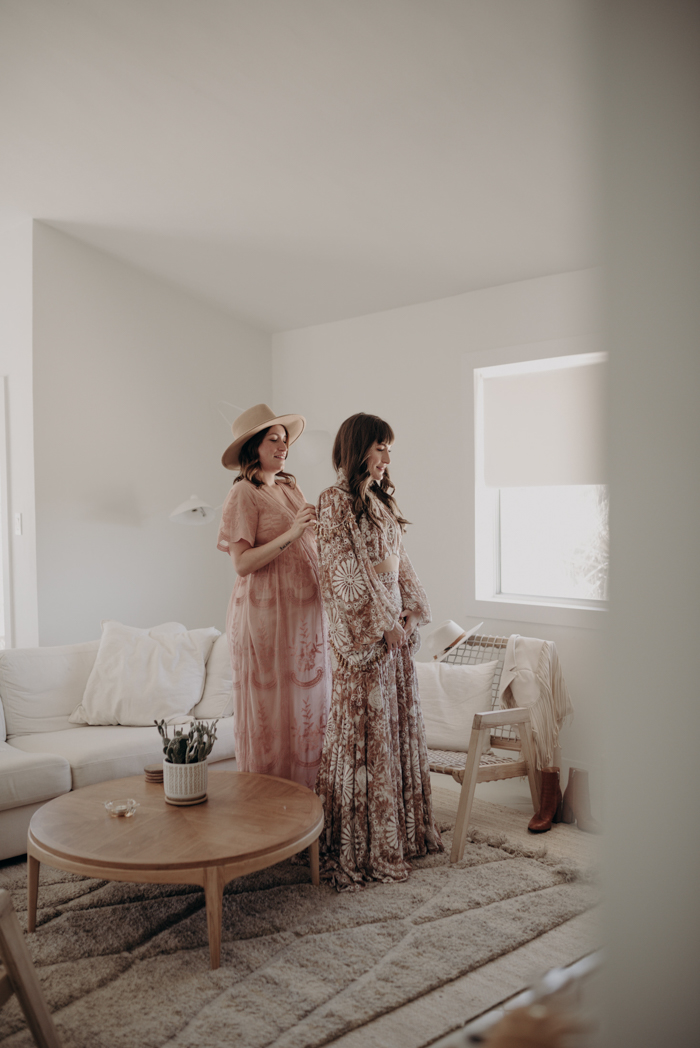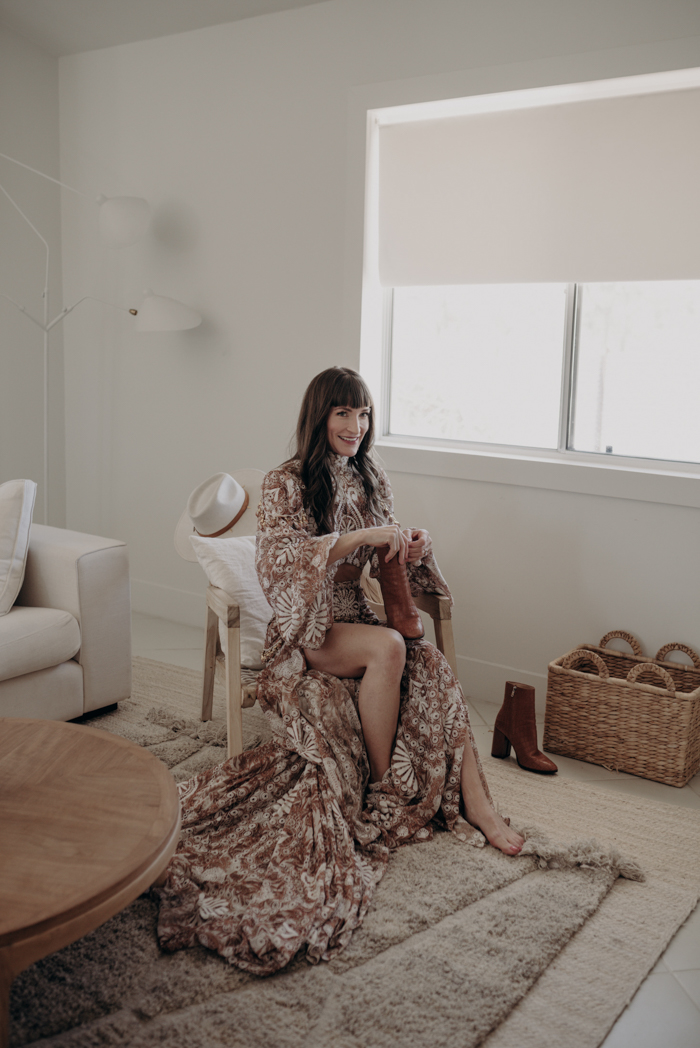 Embracing Authenticity Through Wedding Fashion
I love Rue de Seine wedding gowns and fell in love with my dress as soon as I put it on. I wore my own boots that I've had for a few years and my favorite gold earrings that I wear all the time. I wanted to feel like me on my wedding day instead of getting overly glammed into someone unrecognizable. And my patterned Rue de Seine wedding dress was the only dress I can imagine having worn for the occasion.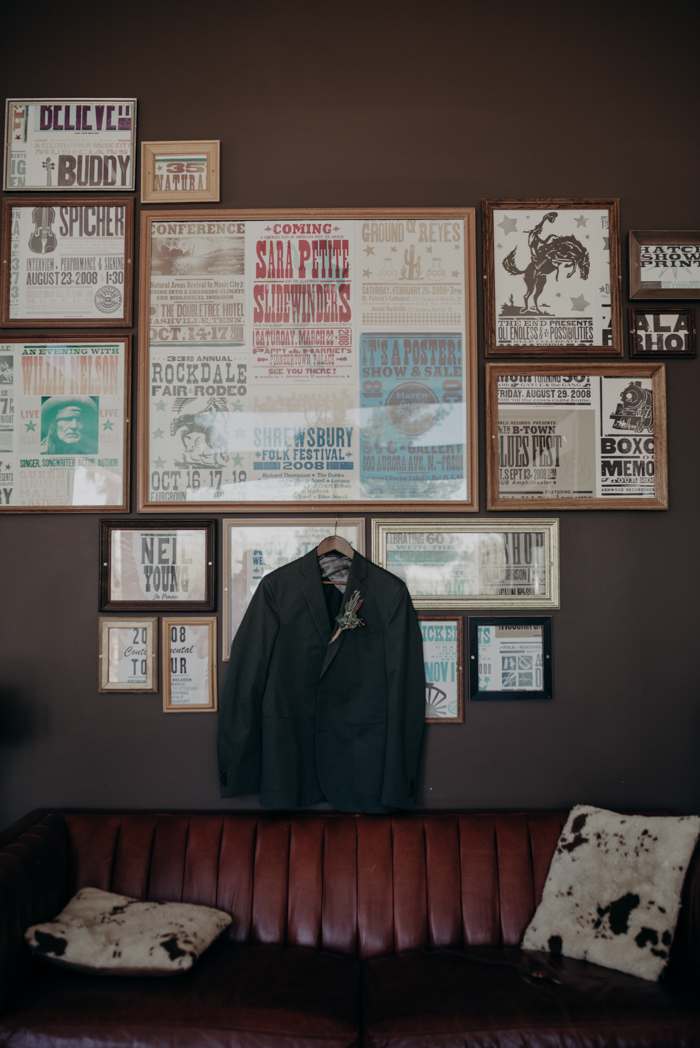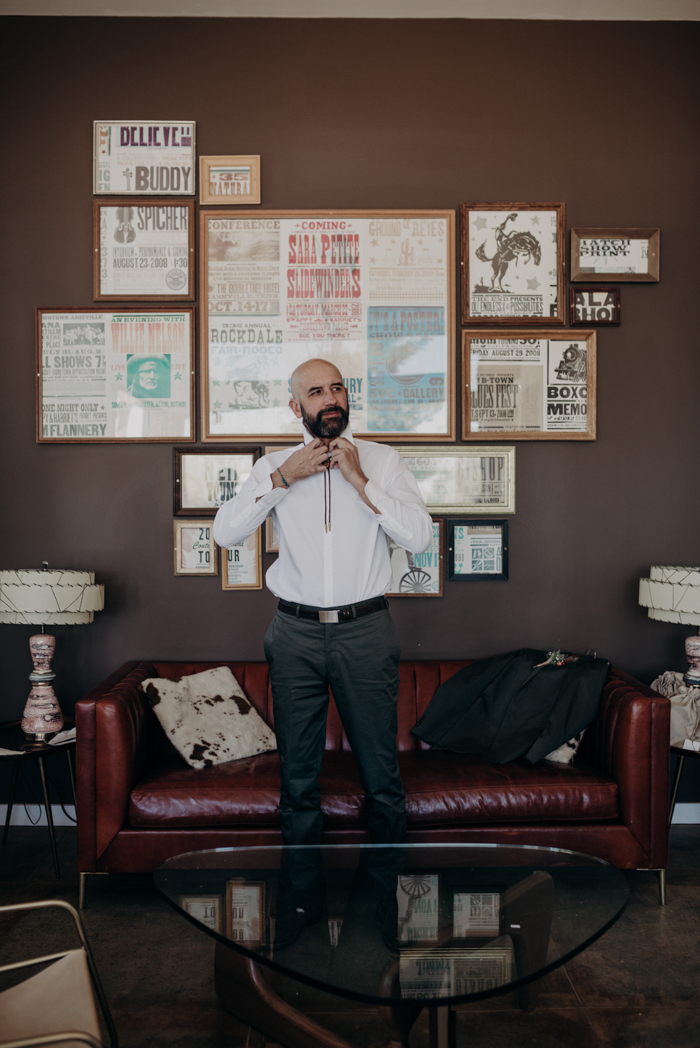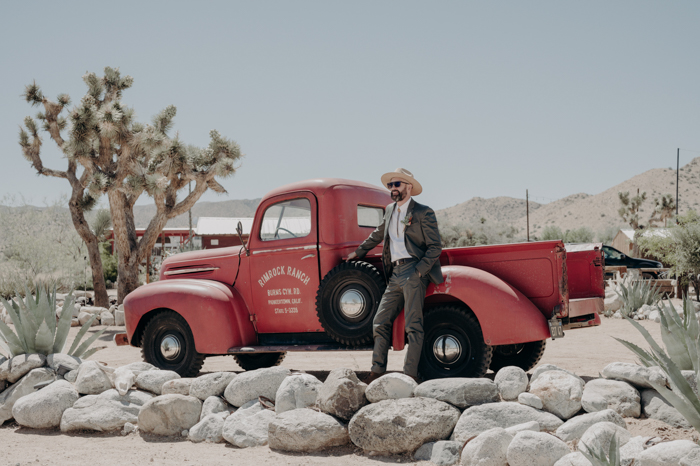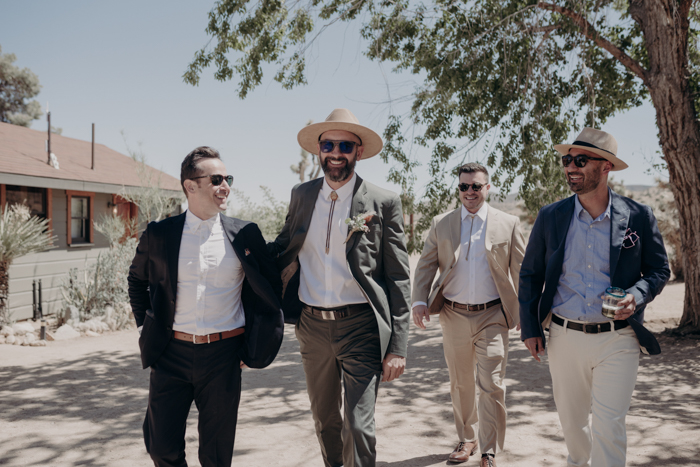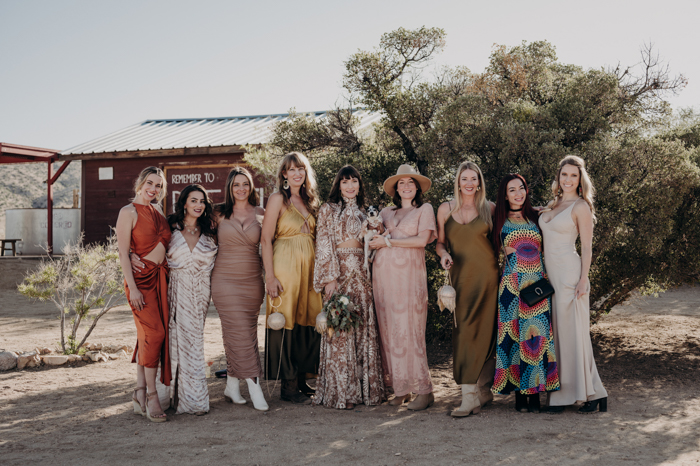 A Desert Love Affair: Choosing The Perfect Wedding Setting
I'm from Miami, but I've always loved the desert and the vibe and aesthetic that it offers. As a wedding photographer, I wanted a different look to my wedding than what I'm used to shooting in a lush tropical climate. So the dusty hues, low mountains, and dry vegetation around Joshua Tree and Pioneertown were perfect for us. I fell in love with Rimrock Ranch when I toured the venue and hired Julieta Rabadan to photograph it because we've worked together a lot on weddings before, and I knew she would do an incredible job. My friend, Megan Morrison with 9 Lives Designs, is an amazing wedding designer and planner, so she put together the decor, florals, backdrop, and rentals and made the day happen.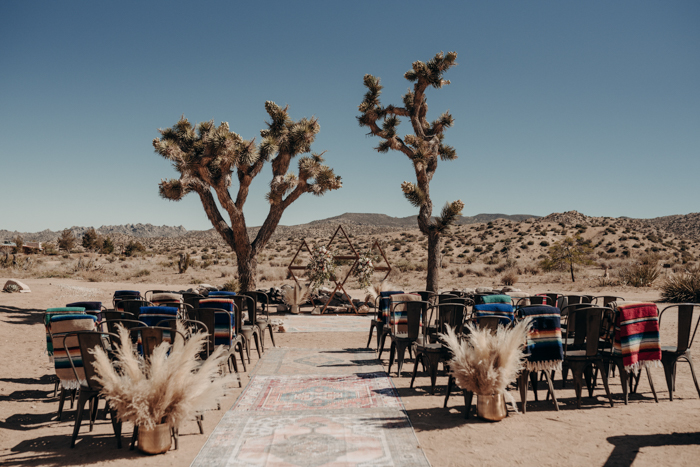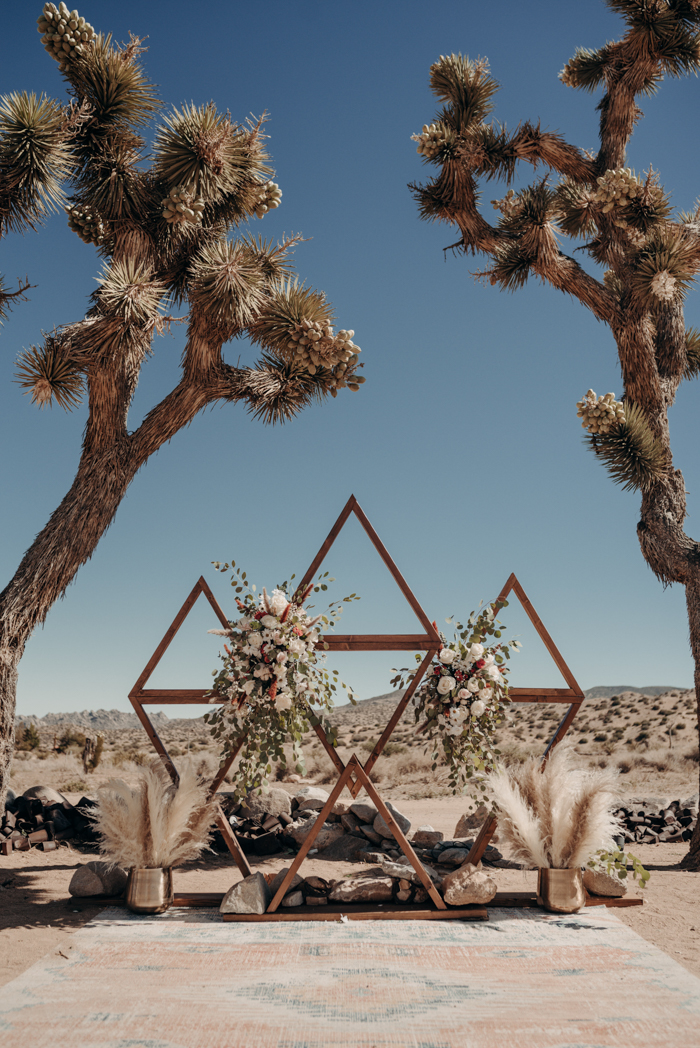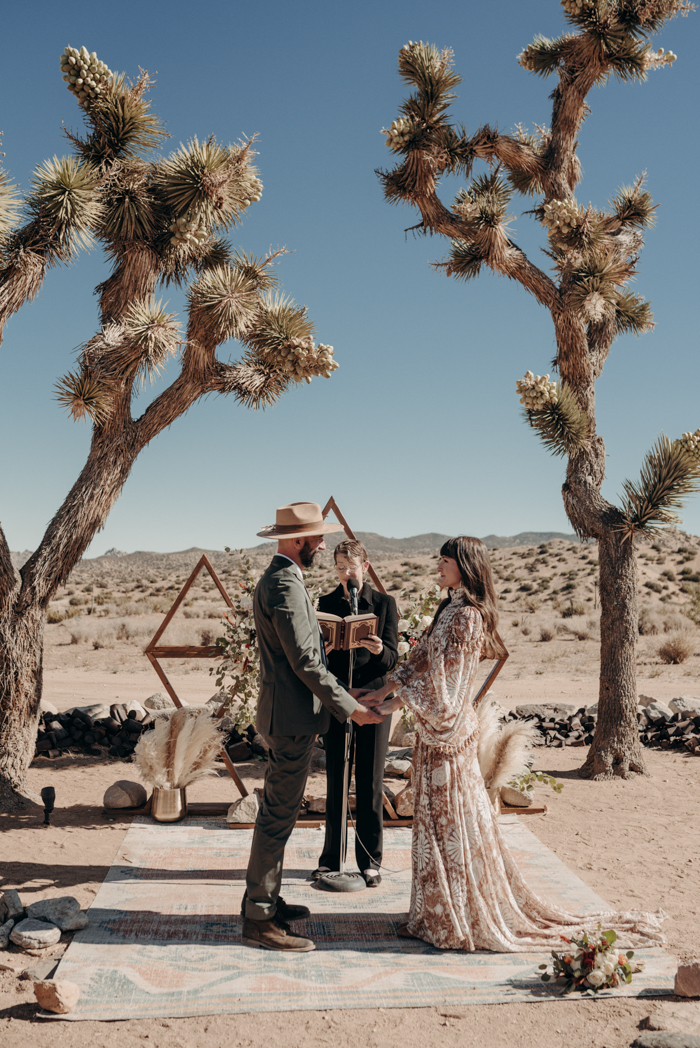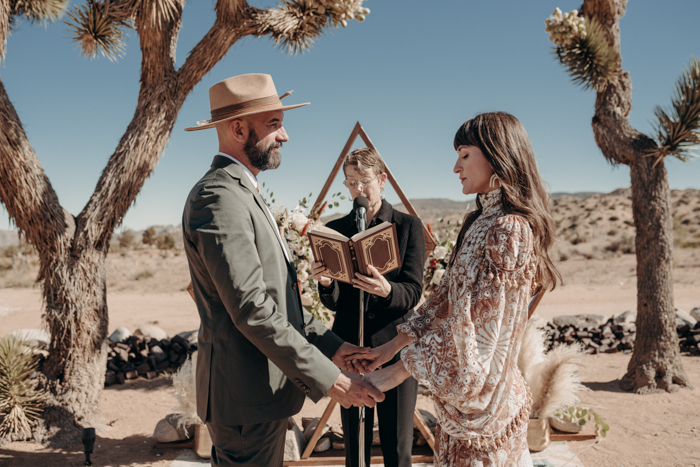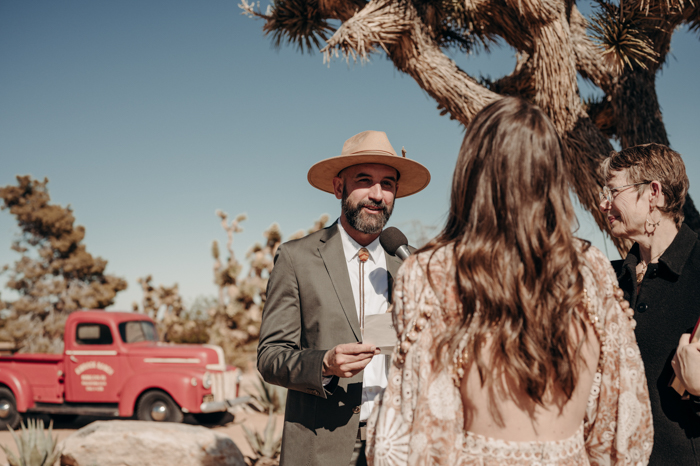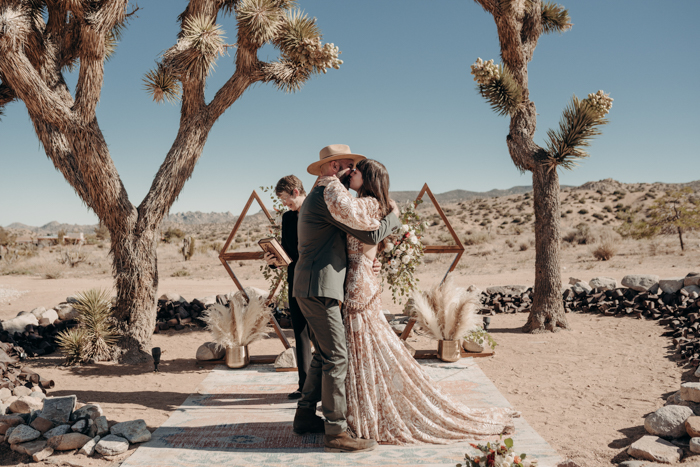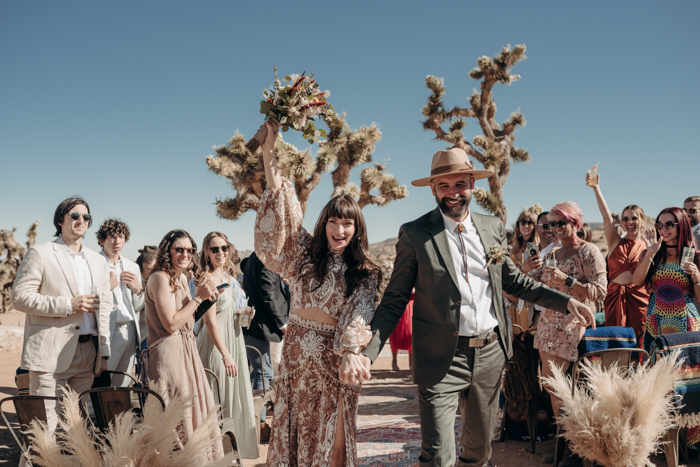 Why a Rimrock Ranch Wedding Was the Right Choice for Them
Rimrock Ranch was the perfect venue for our vision, with mountains in the background, Joshua trees on the property, thoughtful little touches of character everywhere, and guest accommodations. Gwen Barker, who runs Rimrock, was a great help in planning our day from the start. Keeping the rustic, desert disco aesthetic I had in mind and having the best vendors to help make it happen.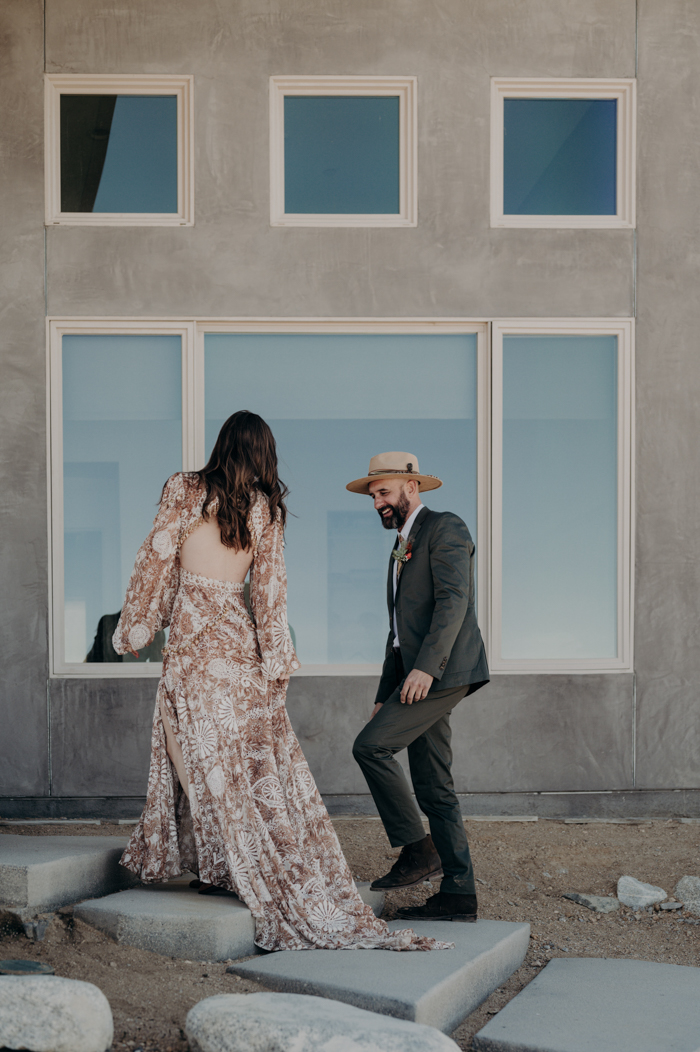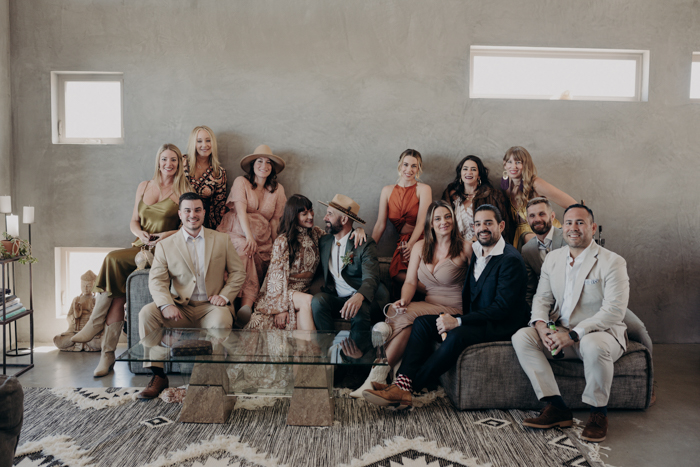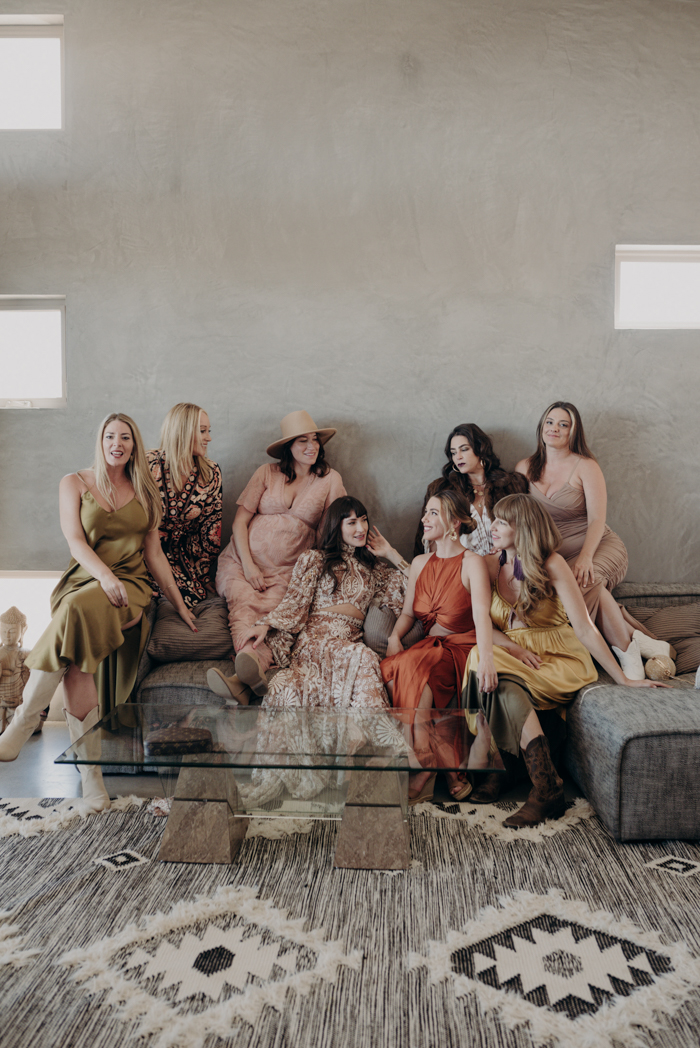 Personalizing Their Ceremony With a Unique Take on Their Vows
Our officiant Celene de Miranda from Wedding in the Desert, was super in tune with what we had in mind and tailored a beautiful, intimate ceremony for us, with poems she had us choose and a fun style for our vows. We wrote them but read them together, alternating line by line.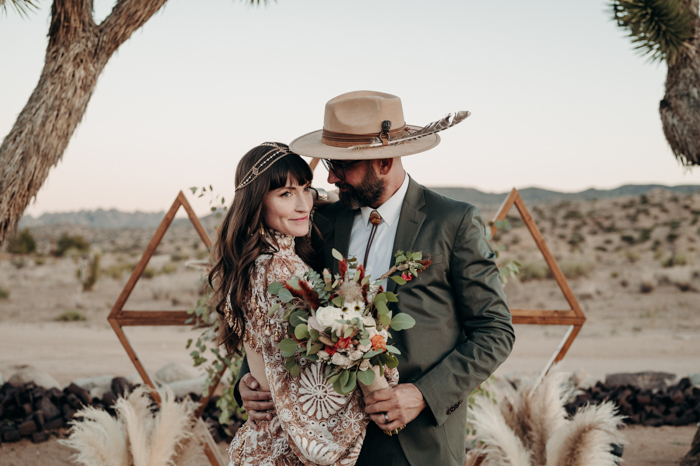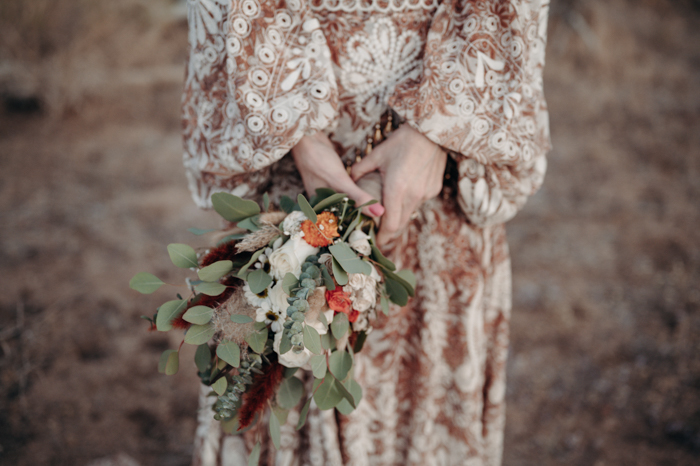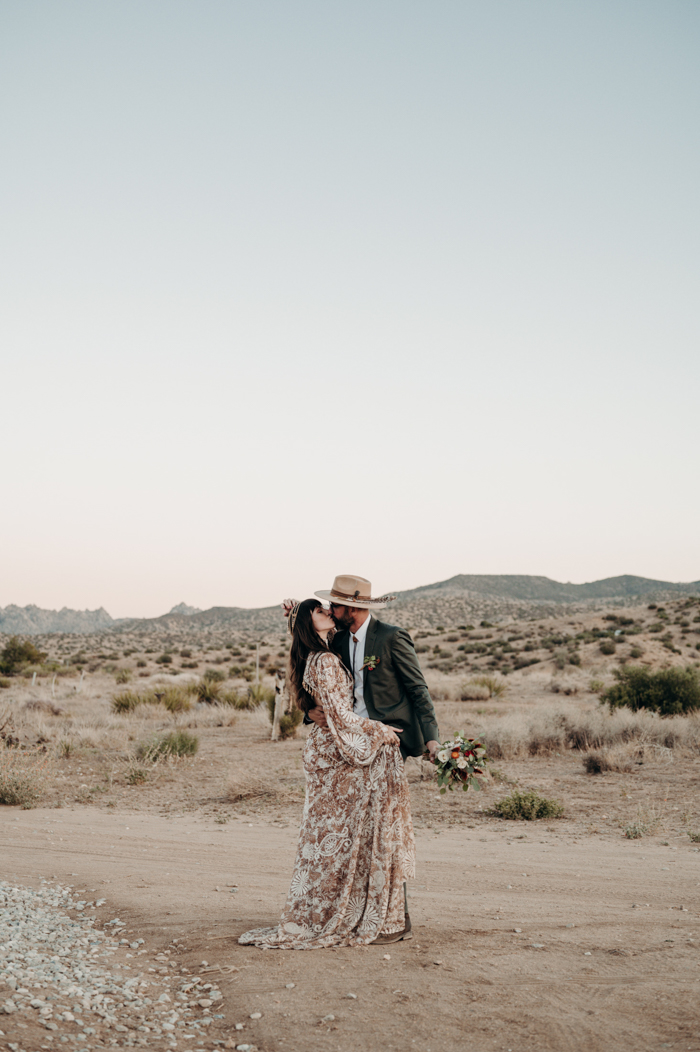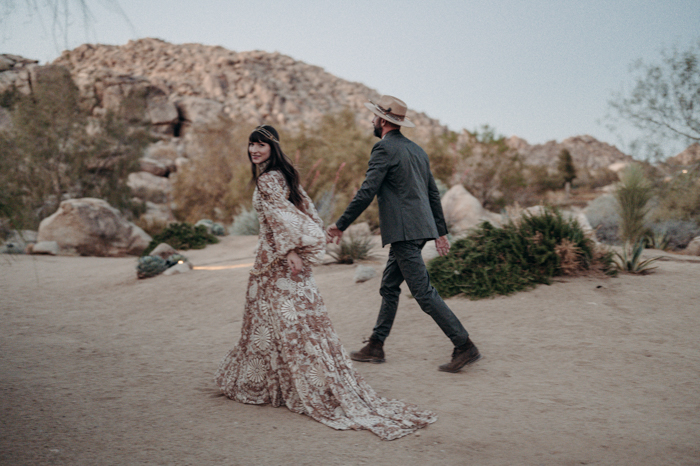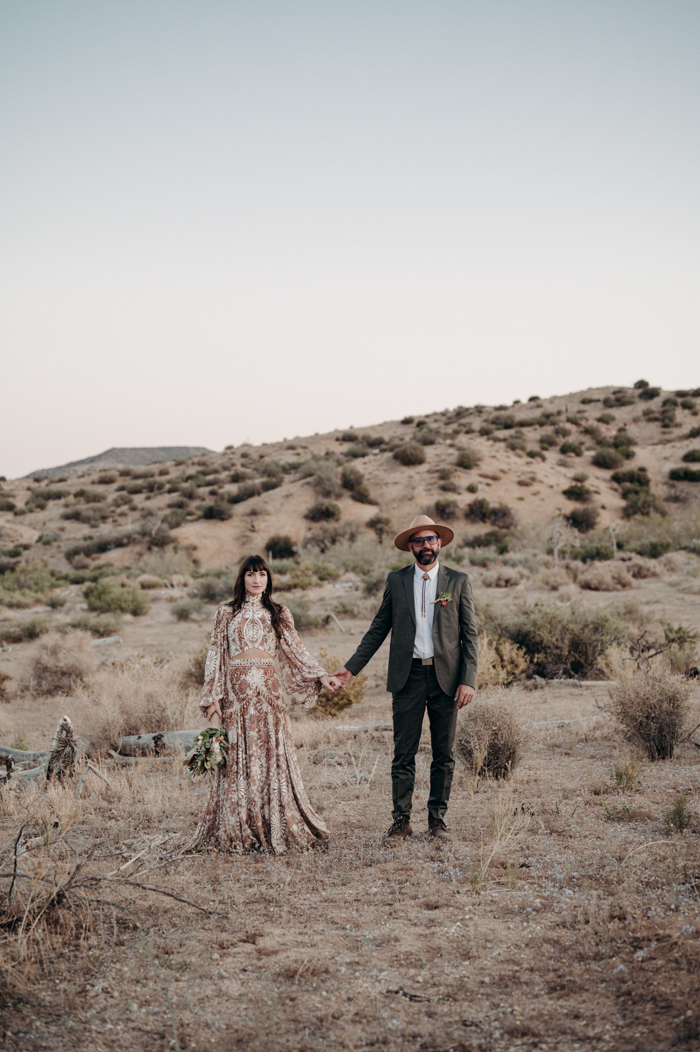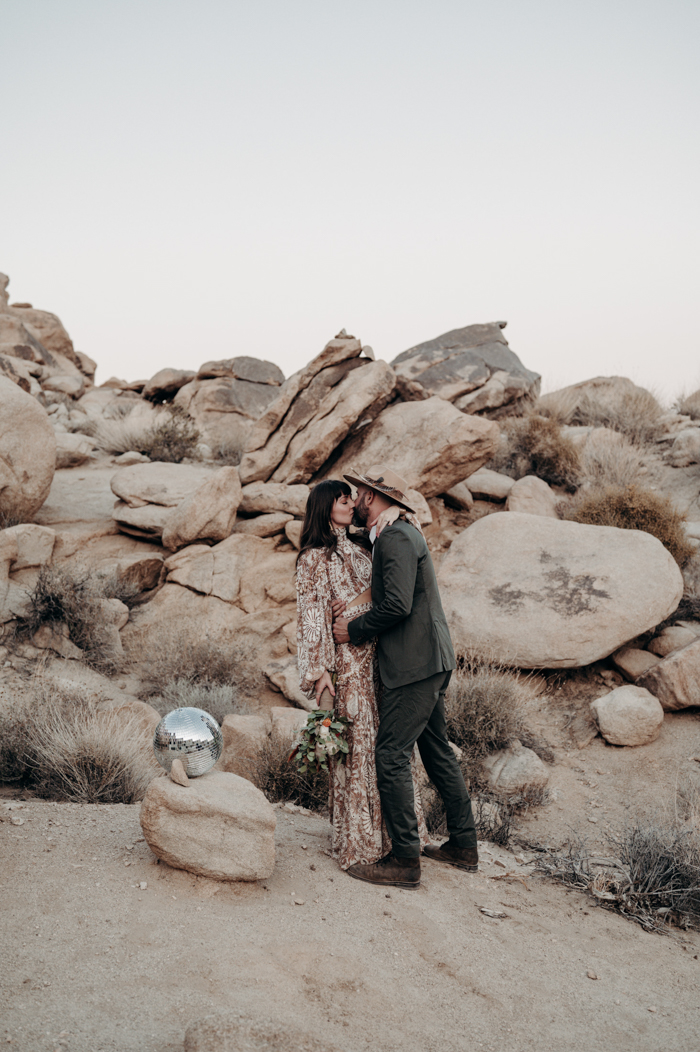 Wedding Planning Advice: Trust Your Instincts
Go with your gut, and don't do or plan things just because you think it's what other people want. This day is about you and should reflect your style and vision. I am proud of the team I assembled to make the day happen. Marrying the love of my life in such a magical place, surrounded by my favorite people, and having my talented friends as my photographer and planner.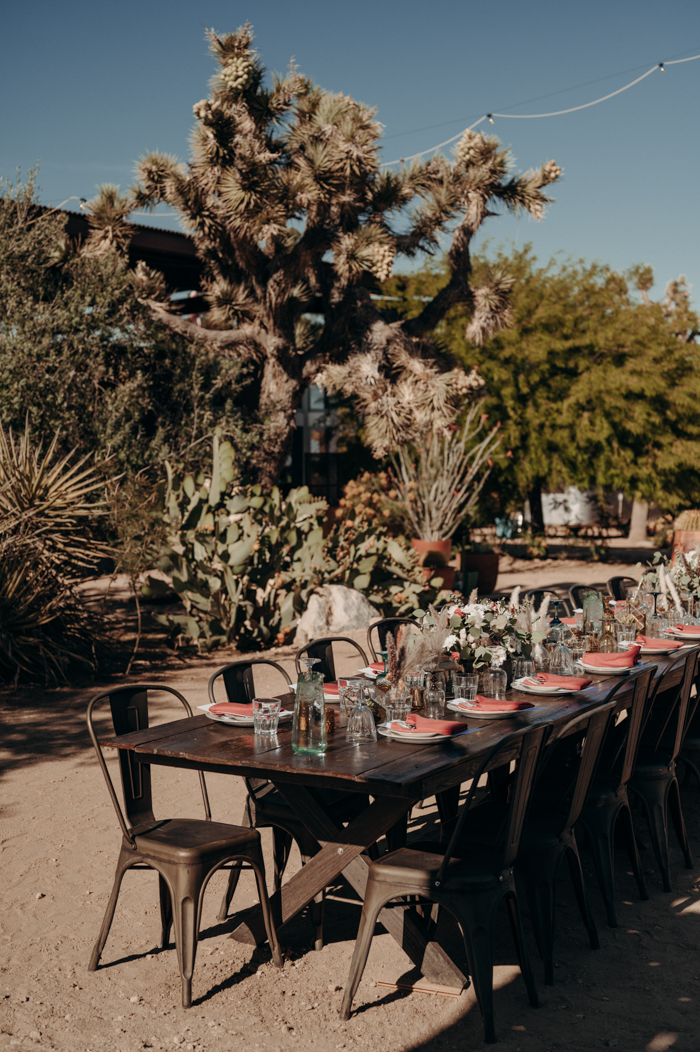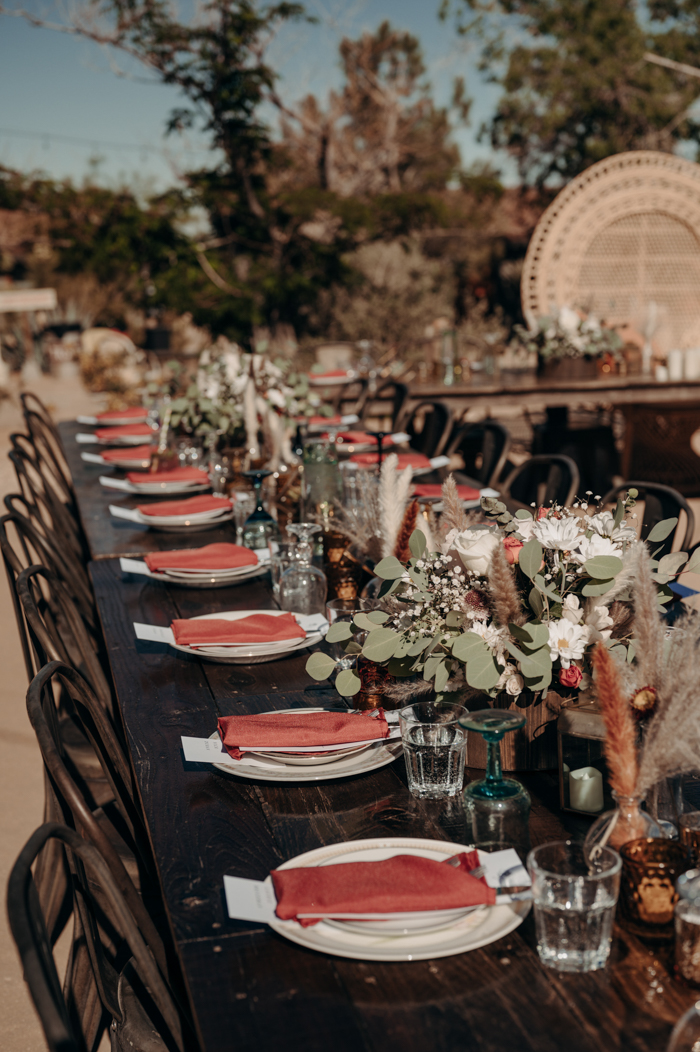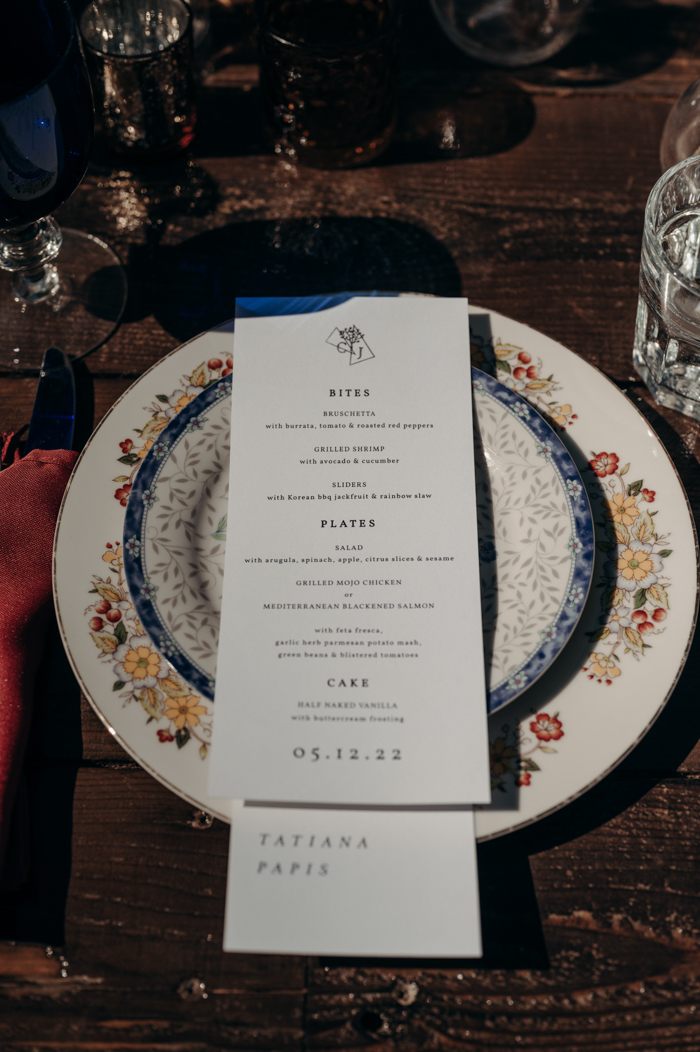 Setting The Right Wedding Vibe With Music
My friend Mark Brickman is a DJ in Miami and graciously played at our wedding even though he's not at all a wedding DJ. He set the vibe for the day and played our requests. I walked down the aisle to Petite Noir's "MDR," our recessional song was "Babe, We're Gonna Love Tonight" by Lime, and our first dance song was Hot Chip's "Look At Where We Are." The rest of the night was disco vibes.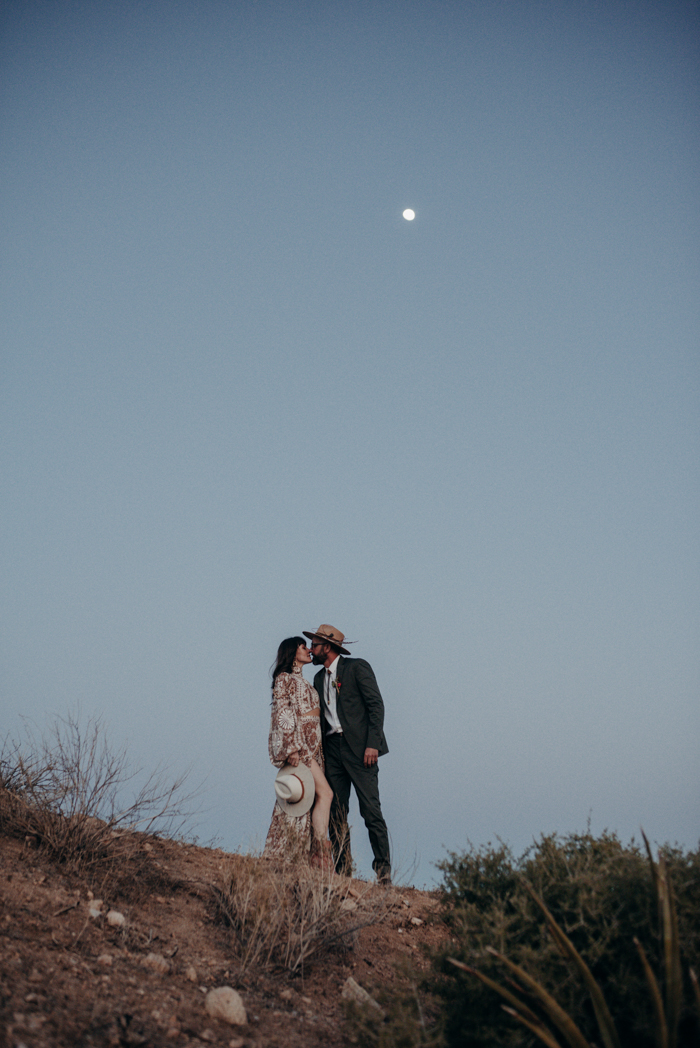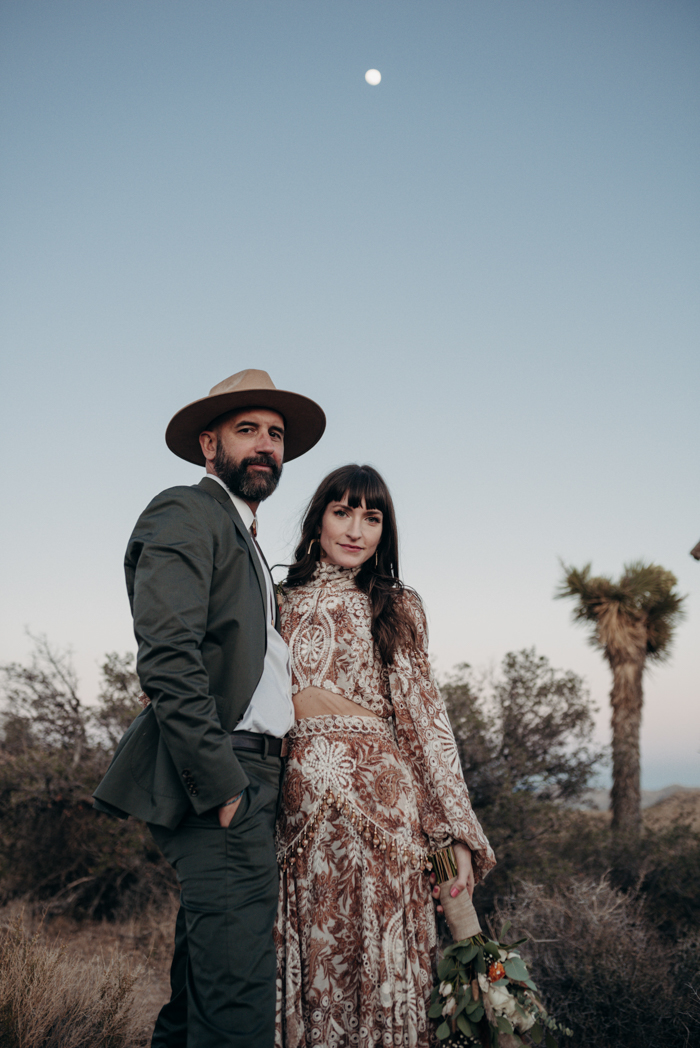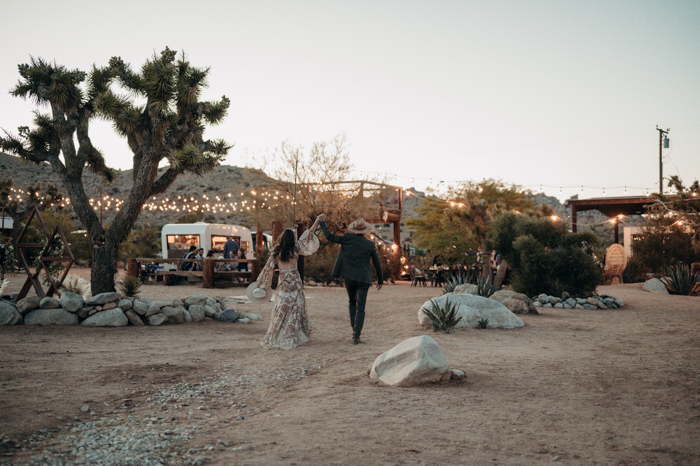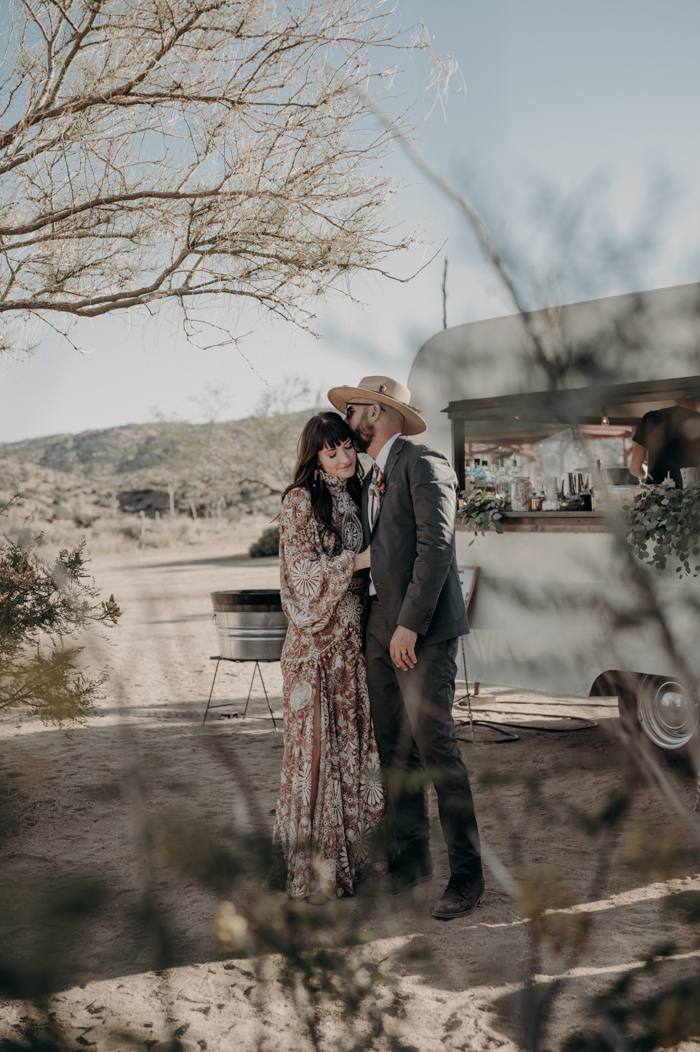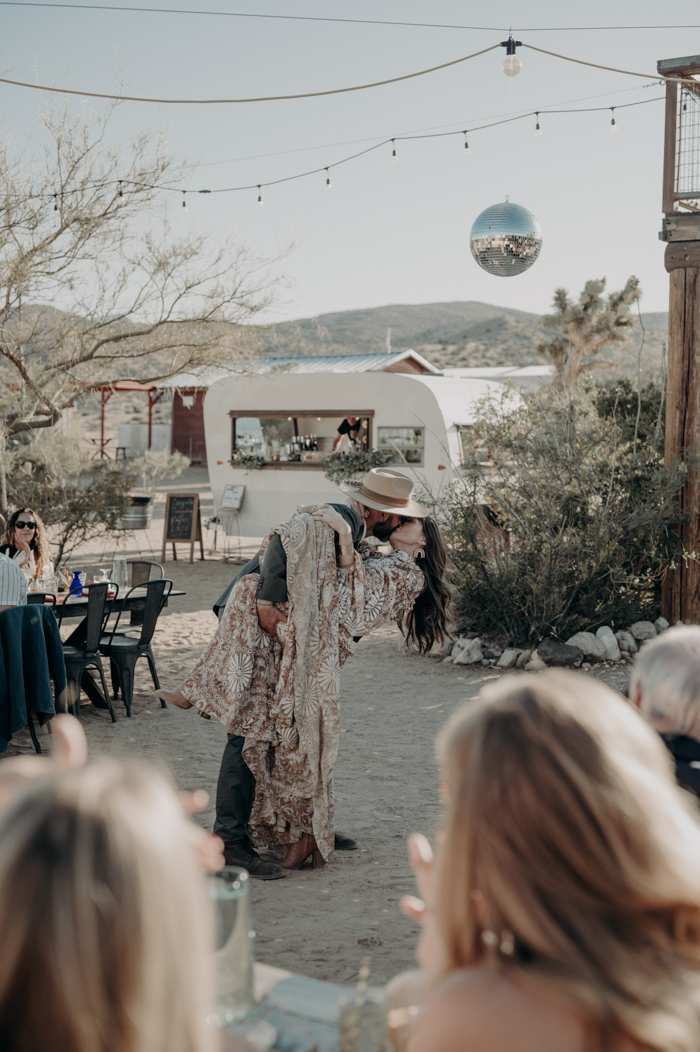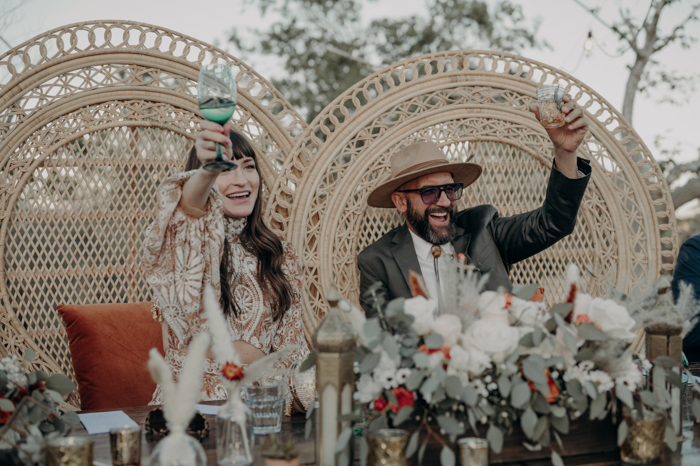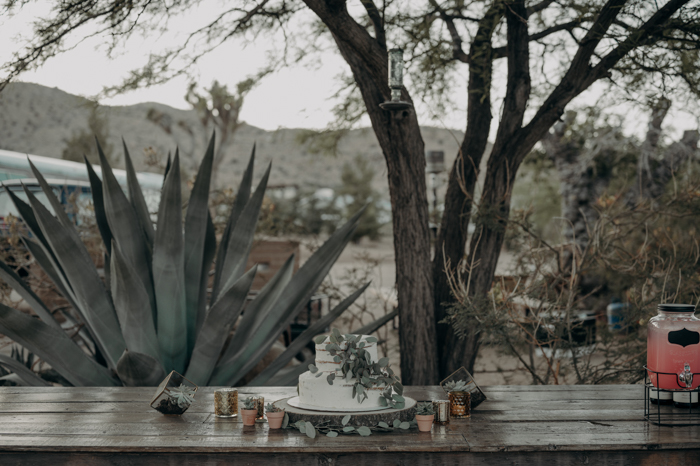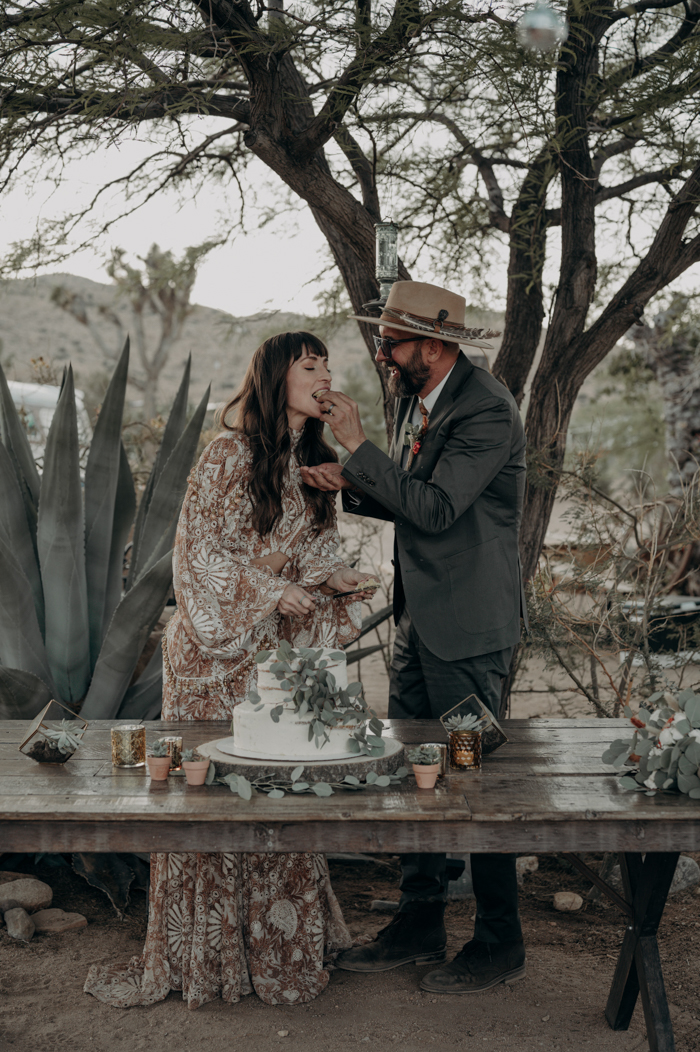 Personalized Wedding Gift Bags And Jewelry
We made everyone a little gift bag that included a drawing by my husband, a bandana, a disco ball keychain, a metal collapsible straw, and electrolyte powder packets. I also gave my close girlfriends jewelry from Ink + Alloy.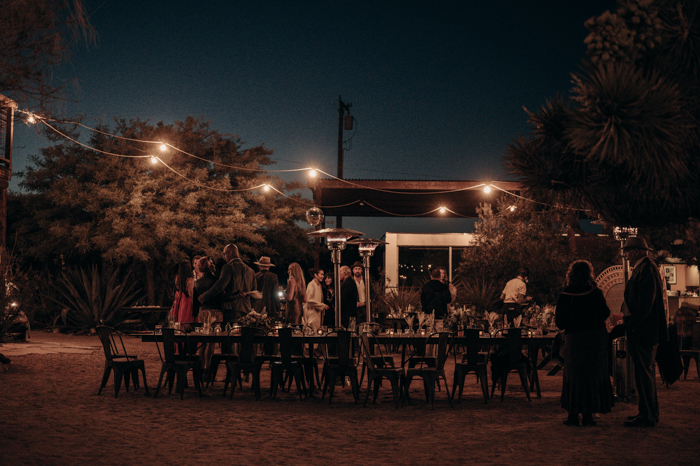 Congratulations to Cassandra and Jay on their desert disco Rimrock Ranch wedding. And many thanks to Junebug member Julieta Rabadan for capturing every detail and moment that made this celebration so special. To see more of Julieta's work, check out her profile in our directory of the world's best wedding photographers.
There's nothing quite like a picturesque, secluded spot to enhance the romance—just like this desert celebration. More often than not, the backdrop of a wedding sets the tone. If you're at the beginning of your wedding planning journey and haven't settled on a location for your "I dos," take a look at our venue guide for inspiration on finding a setting that mirrors your unique love story.