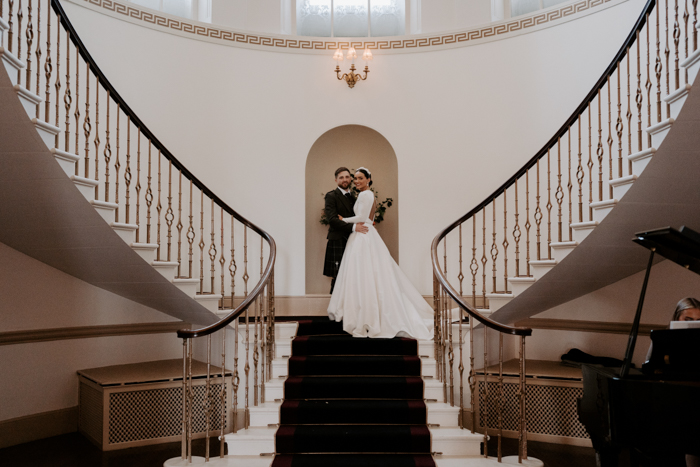 Jordanna and David's Fasque Castle wedding perfectly reflected their love for country life. The couple tied the knot in a historic 18th-century estate with a grand mansion surrounded by the stunning countryside, creating a breathtaking backdrop for their special day. And with the help of Junebug member Wild Hearts Elopement, they pulled off a celebration that surpassed their expectations.
The couple's love of the countryside was showcased during their ceremony at the property's ornate chapel. The quaint church featured beautiful stonework, stained glass windows, and rustic charm. The bride was radiant in a sleek, structured wedding dress as she walked down the aisle, while the groom looked sharp in his traditional kilt.
The reception that followed was equally special. The iconic cantilever staircase greeted guests as they entered the grand hall. Meanwhile, a mix of lamps, candles in hanging glass orbs, and floral centerpieces created a romantic and elegant atmosphere.
The couple's attention to detail and personal touches, combined with the timeless elements of a classic wedding, made for a truly unforgettable day filled with love, laughter, and joy. Keep scrolling to see all the gorgeous details captured by We Are The James's. These photos will surely take your breath away!
The Couple:
Jordanna and David
The Wedding:
Fasque House, Aberdeenshire, Scotland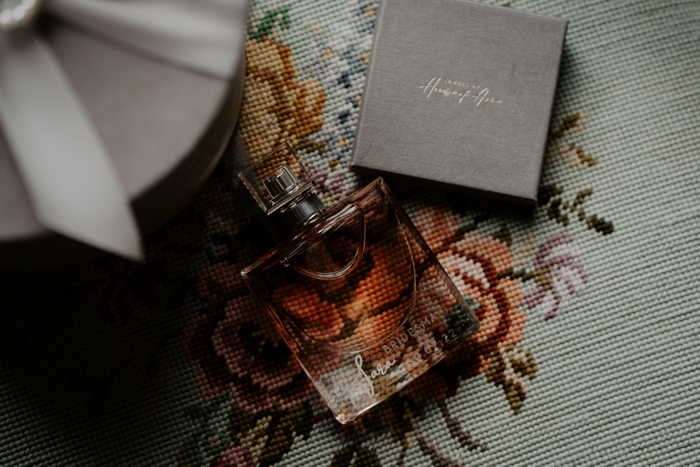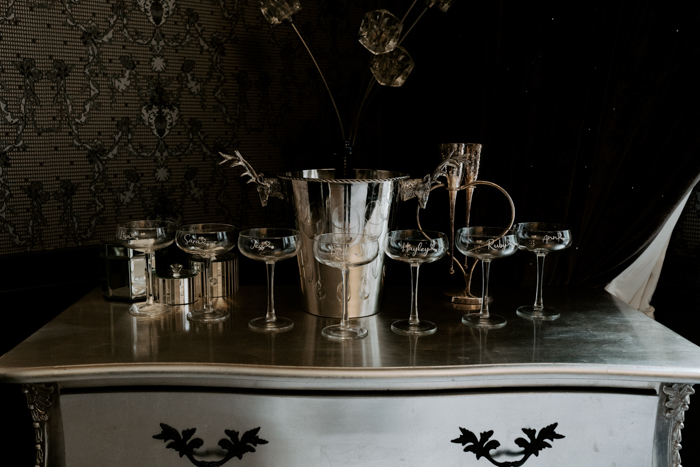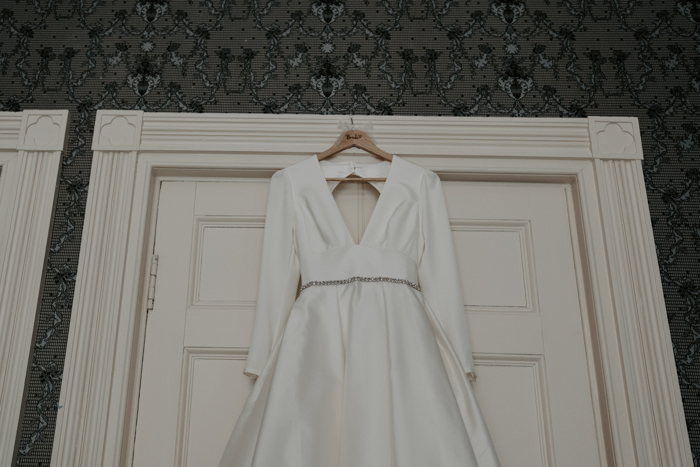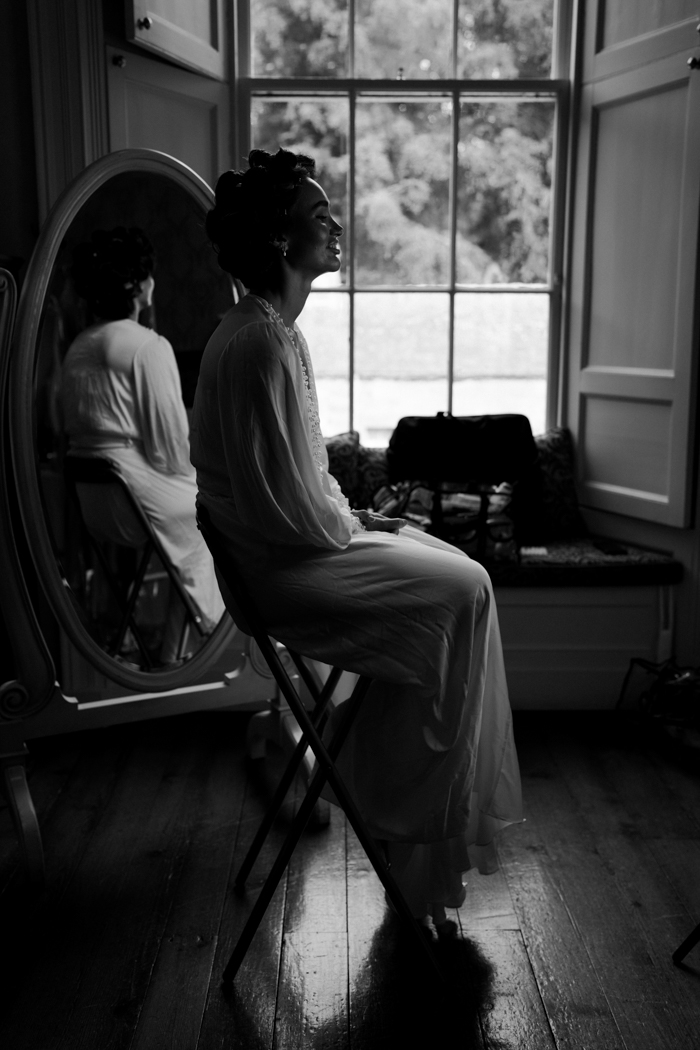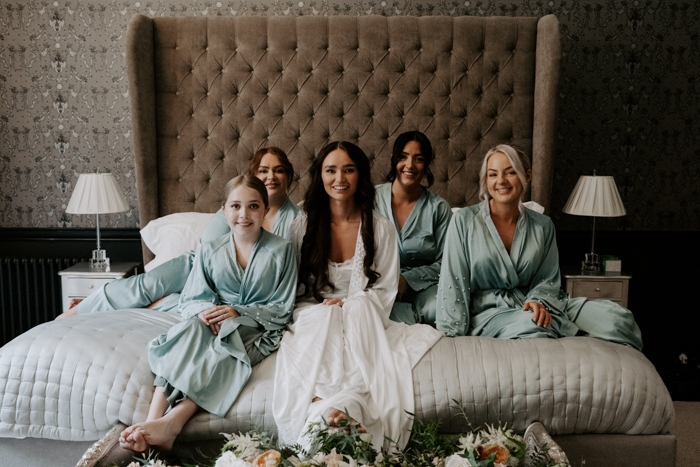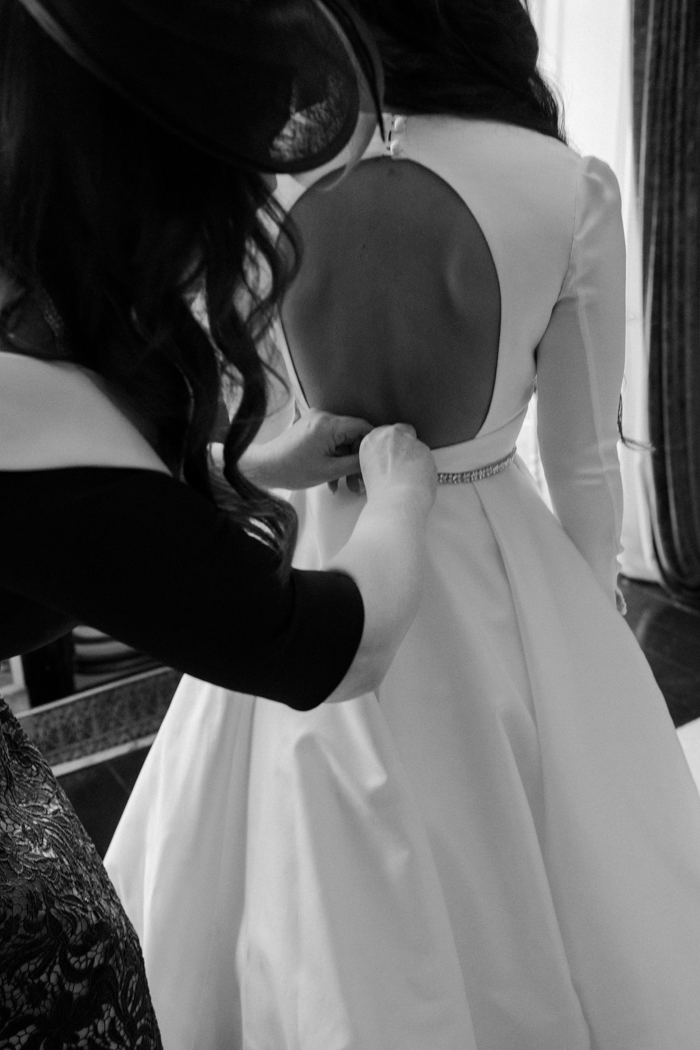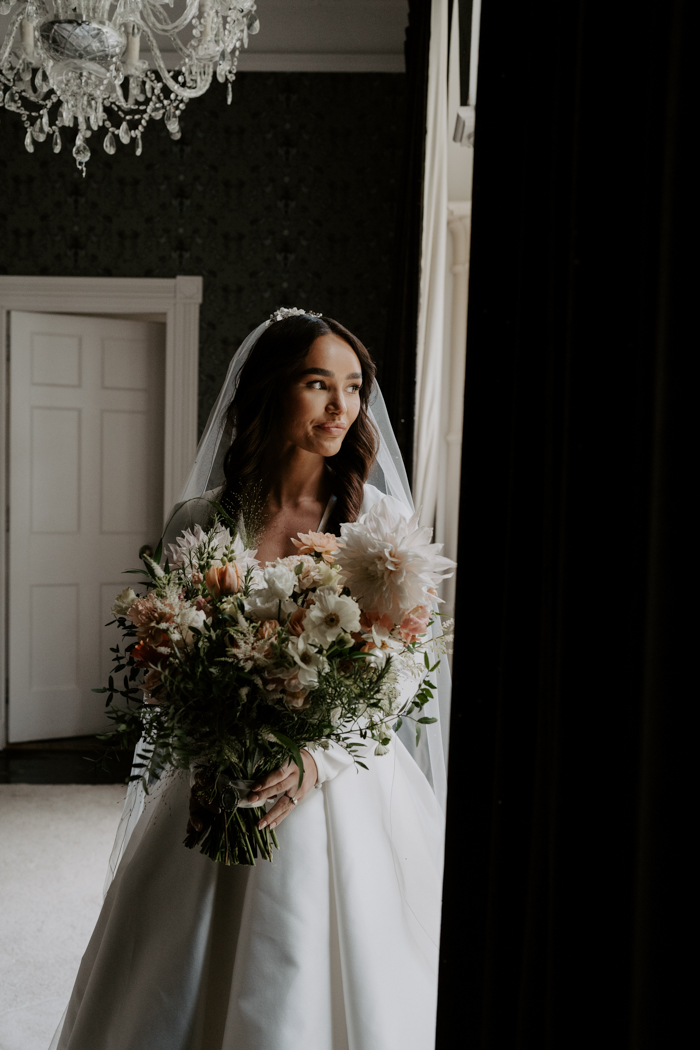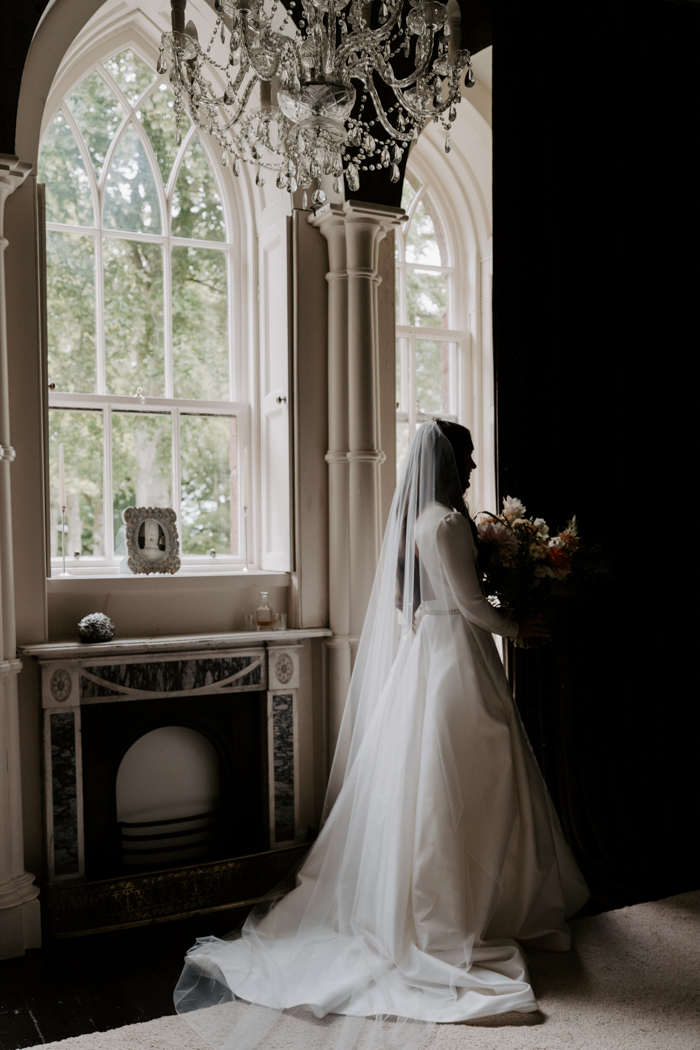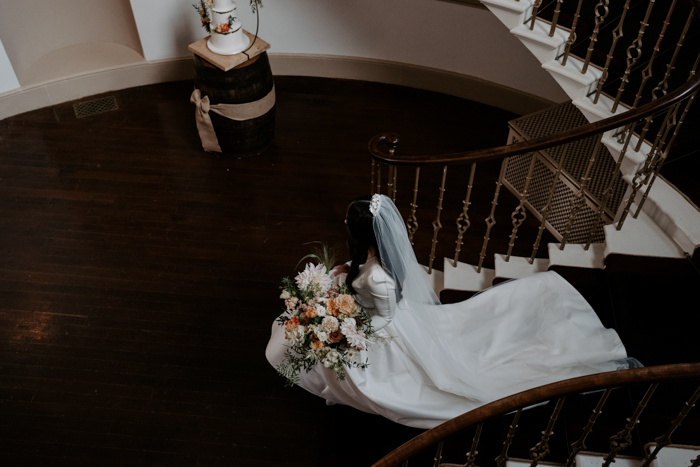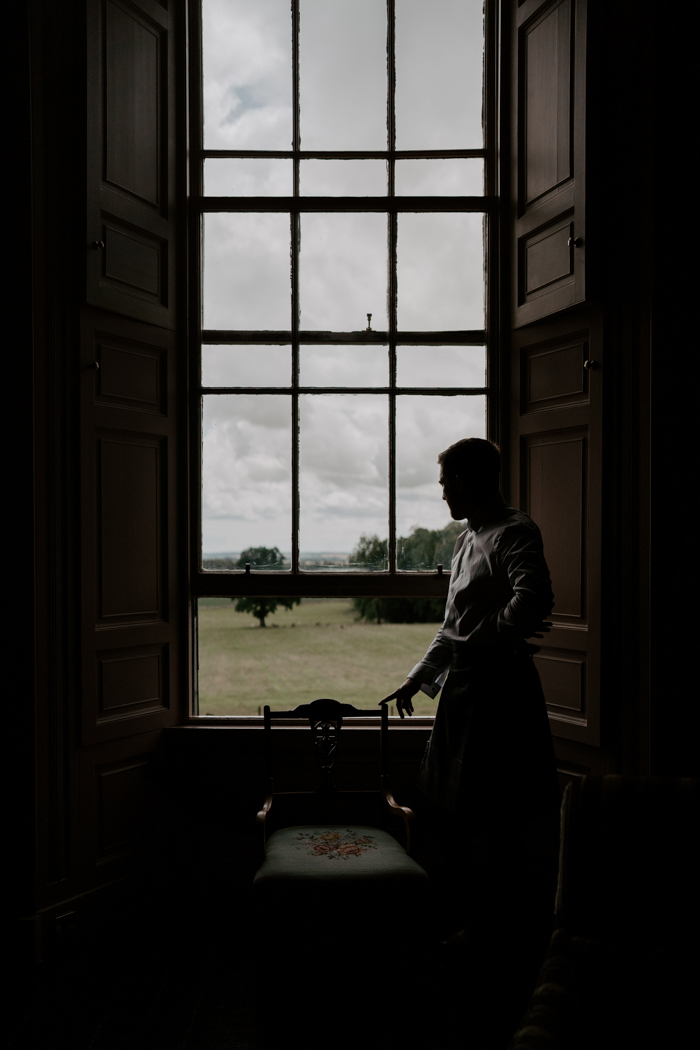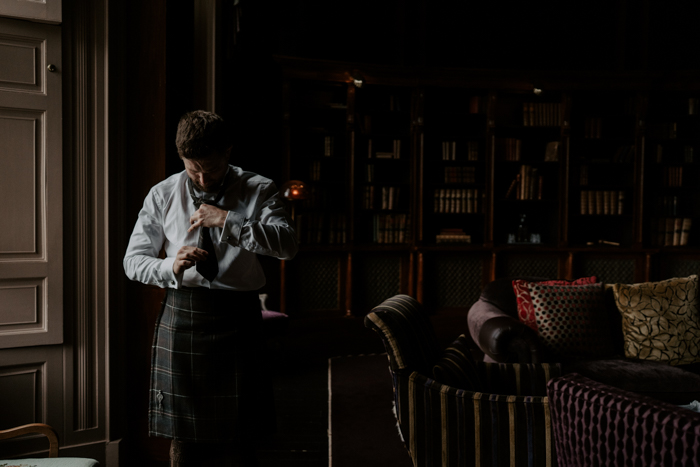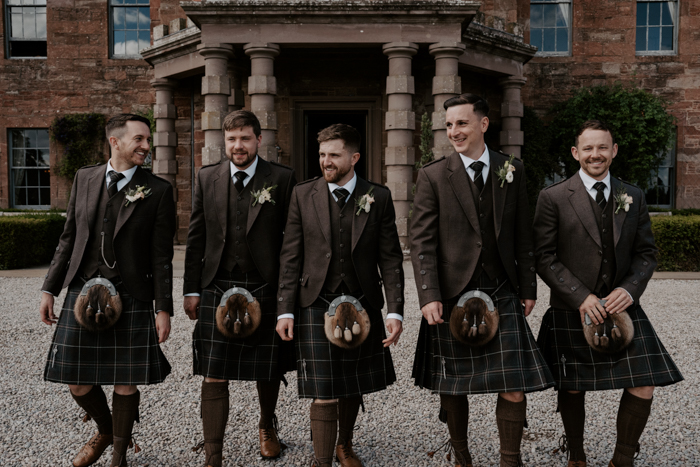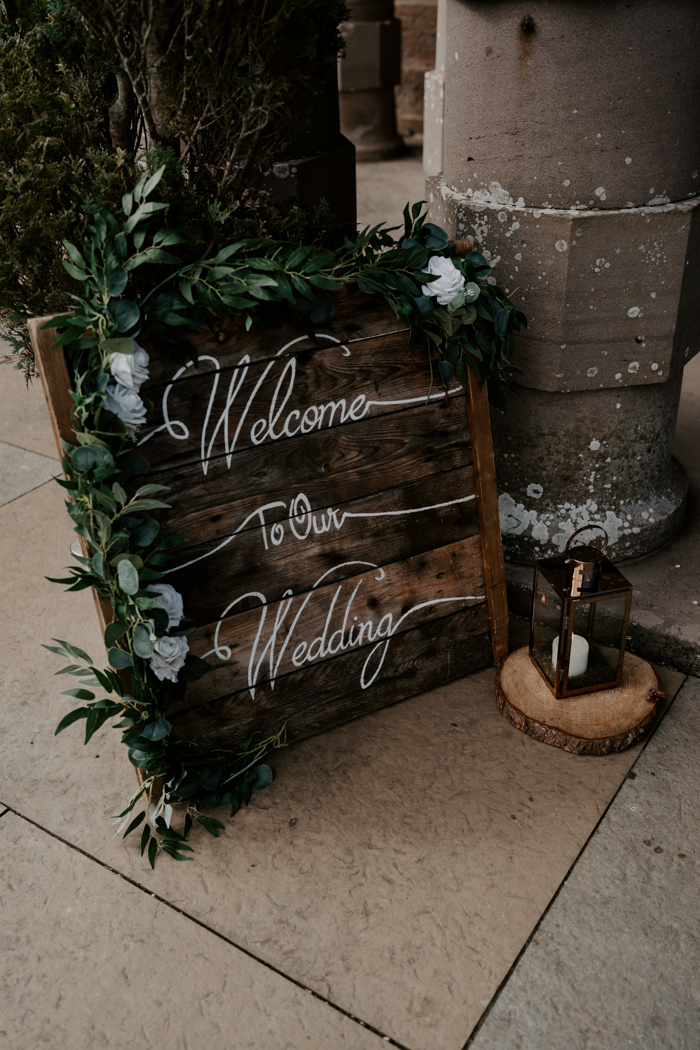 The Inspiration Behind Their Fasque Castle Wedding
It was important that the day reflected our personalities and that we didn't lose our vision, which can be easy to do when accommodating so many people on the day. We wanted the day to feel intimate and inclusive for all our family and friends. When planning the wedding, we knew we wanted the vibe to be somewhat traditional but with personal touches and a simplistic, modern feel. We also incorporated rustic finishes that reflected our day-to-day lives at home. Like the hand-poured, natural honey pots we gave our guests as favors. These fit with the rustic elements placed at the tables, such as name-engraved wood plaques.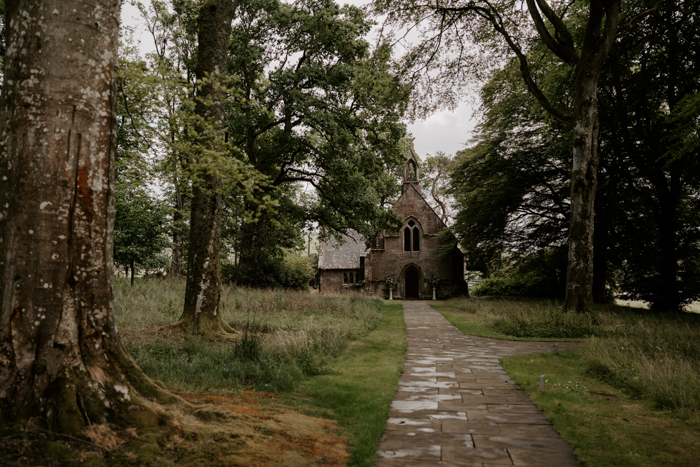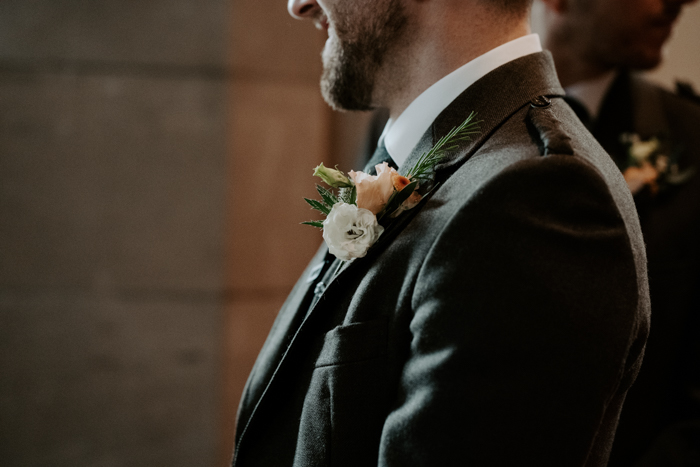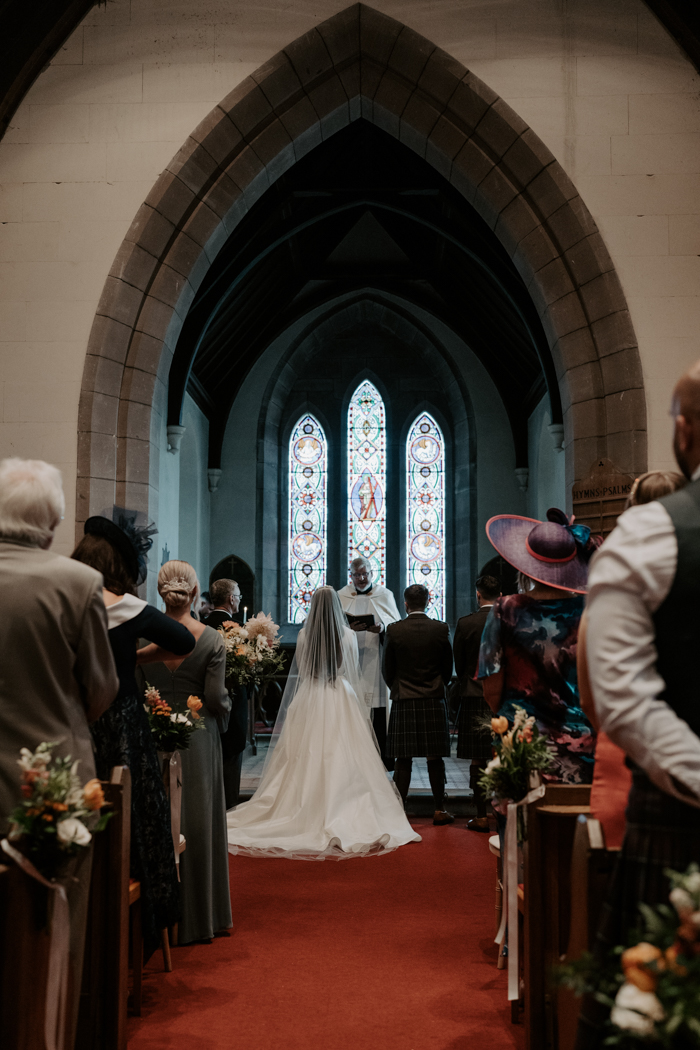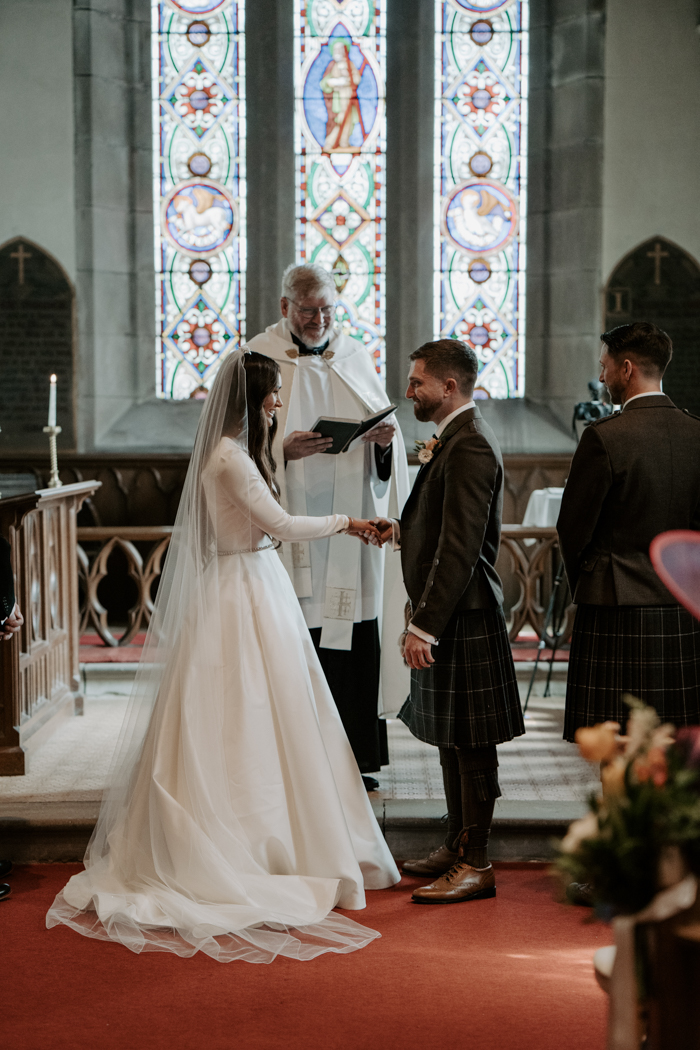 Incorporating Personal Readings And Music Throughout Their Ceremony
We personalized the ceremony by having the minister include anecdotes about our relationship. Dave's sister–my junior bridesmaid–also read a poem that she had written about us. And, of course, the gospel choir sang as guests entered the chapel, as I walked down the aisle, during the register signing, and as we walked out. We love singing along to classic Motown songs, so this was a fun, personal touch.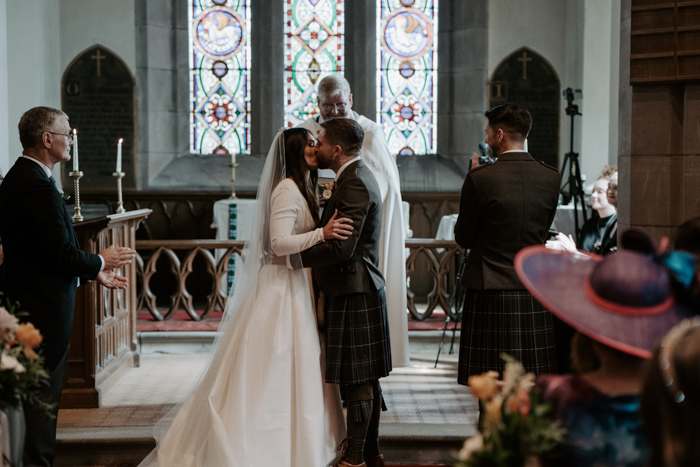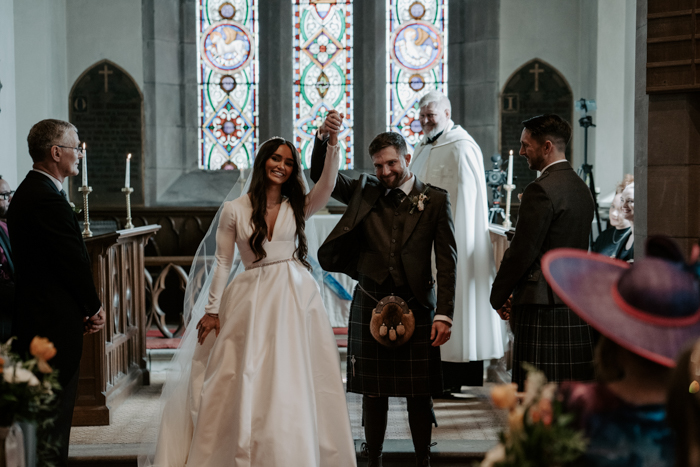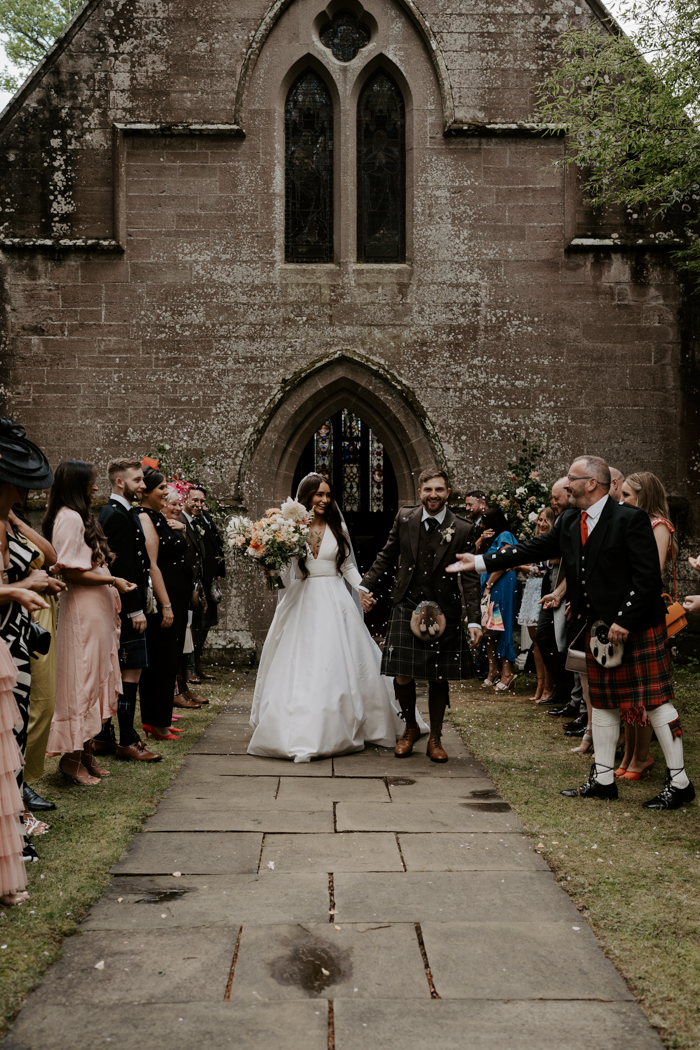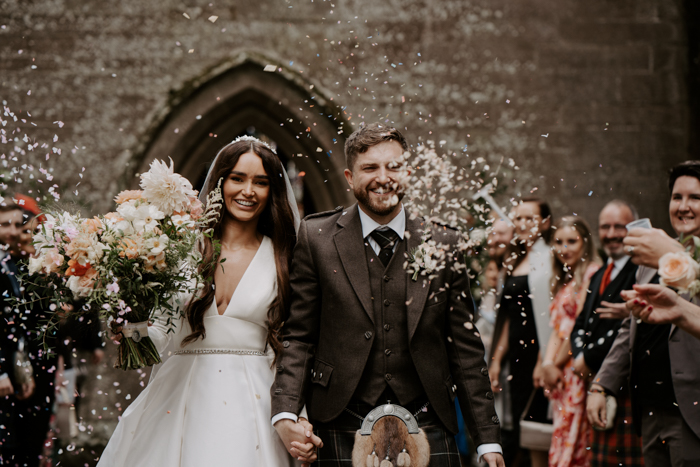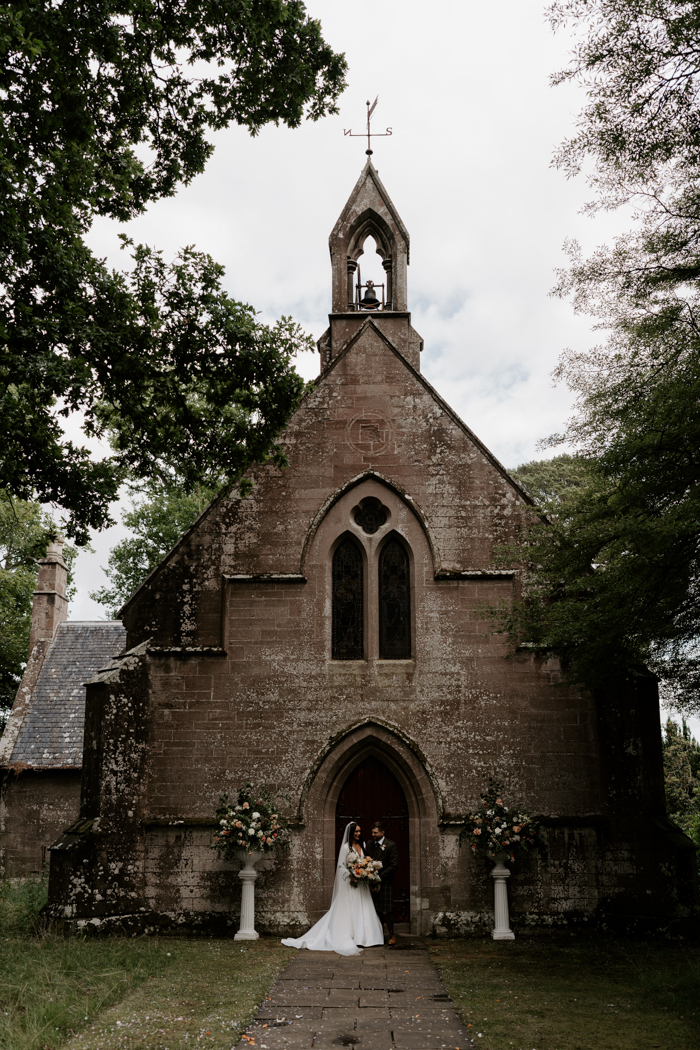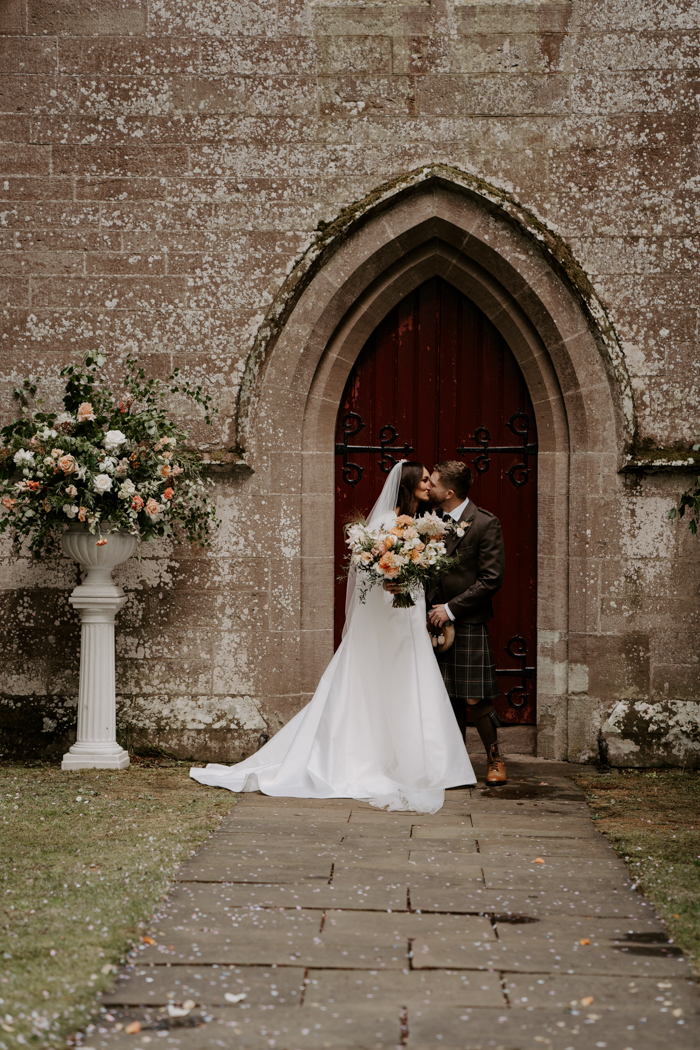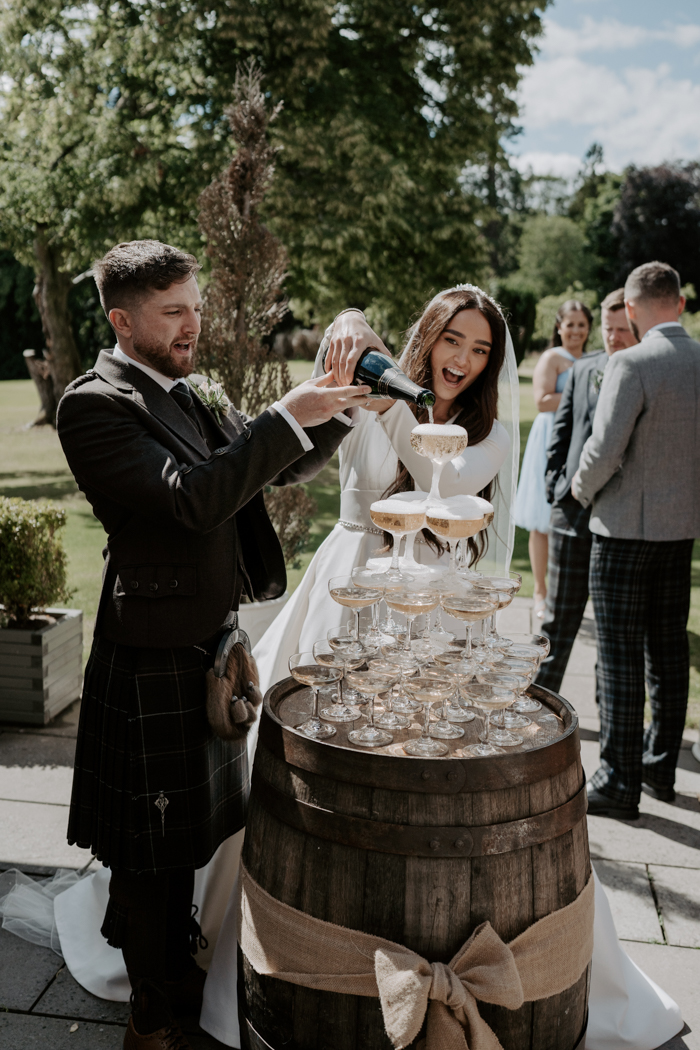 Keeping Their Guests Entertained Through Music, Food, And Drinks
The gospel choir was the most memorable part of the day, aside from seeing Dave standing at the end of the aisle. They performed during the ceremony and cocktail hour. All our guests enjoyed the music and performances and kept their energies high during register signing and photos. We had an ice cream bike with a selection of dairy and non-dairy ice creams for guests and a champagne tower, gin bar, and beer barrow.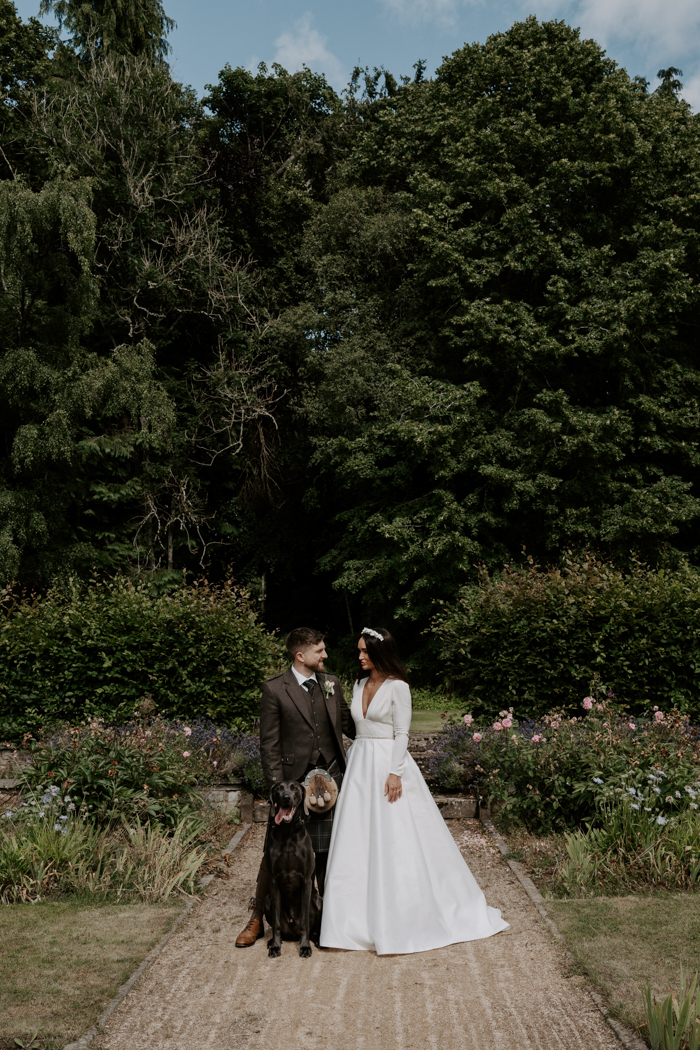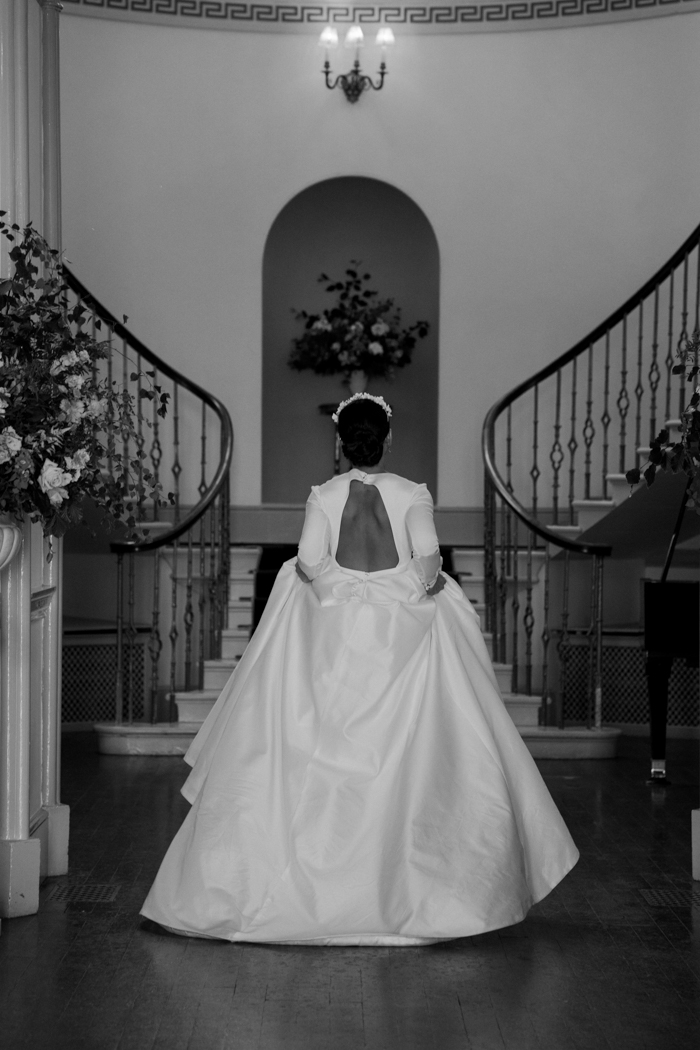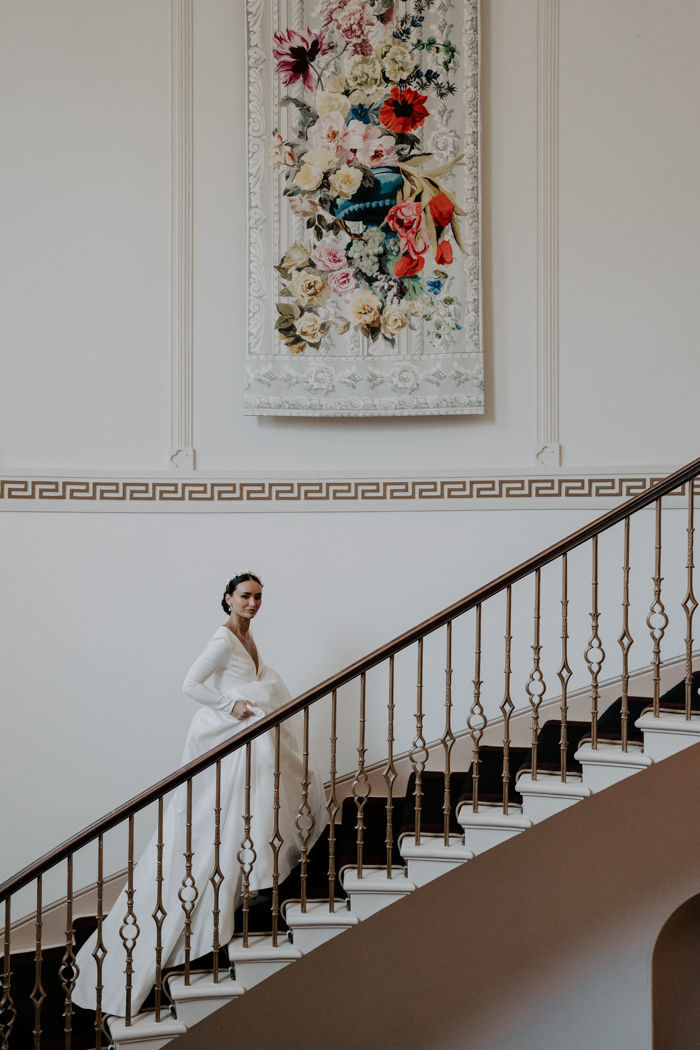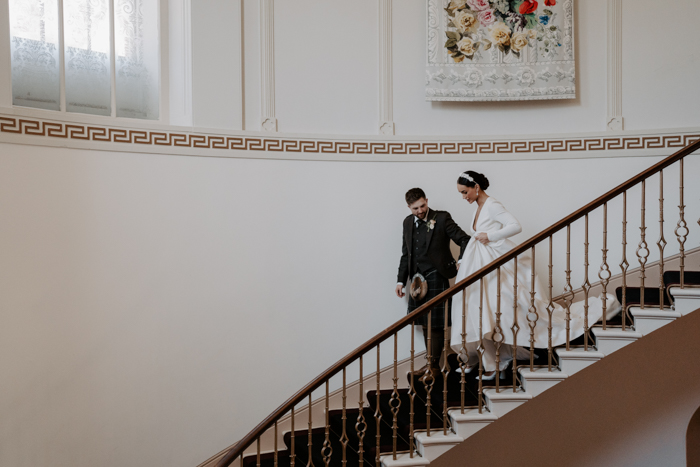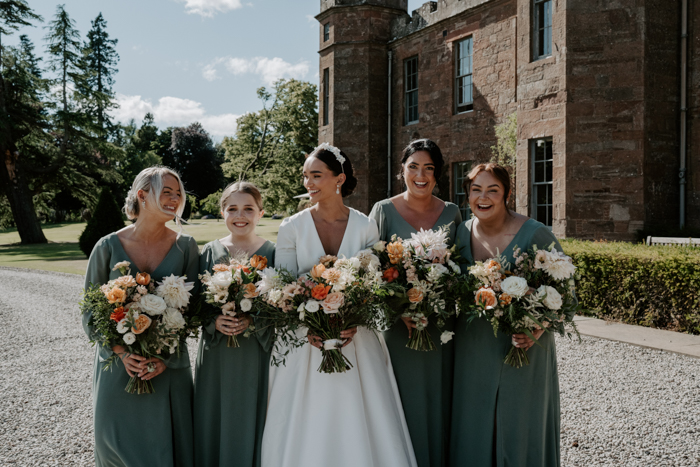 Choosing The Venue Because Of Its Charm And Beautiful Scenery
Fasque Castle, we knew immediately that this was the venue where we wanted to be married. It had the perfect blend of timeless tradition with a modern feel. The venue had a quaint church on the grounds separate from the castle, with gorgeous stained glass windows that we felt would be perfect for the ceremony. We also organized clay pigeon shooting with the groundskeepers for the groomsmen on the morning of the wedding, which was a lovely touch for photos. As a couple, we enjoy country life, and the venue reflected this best.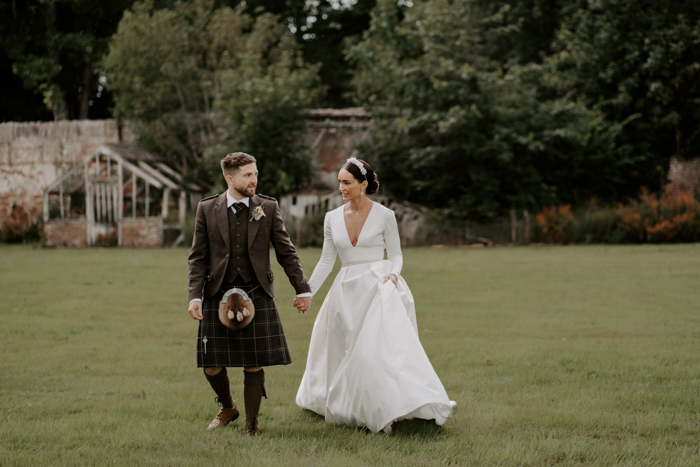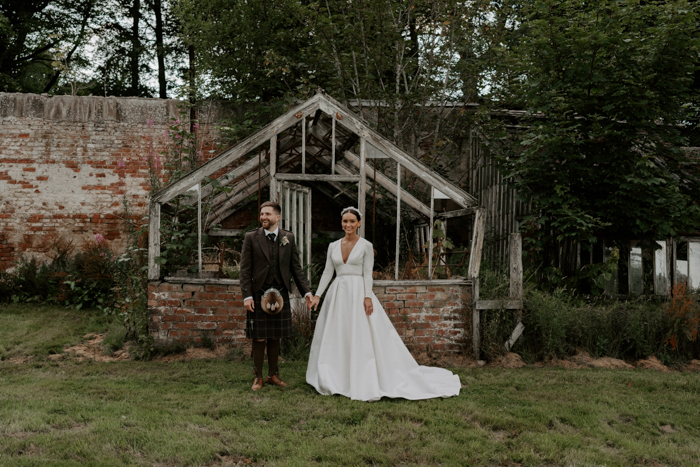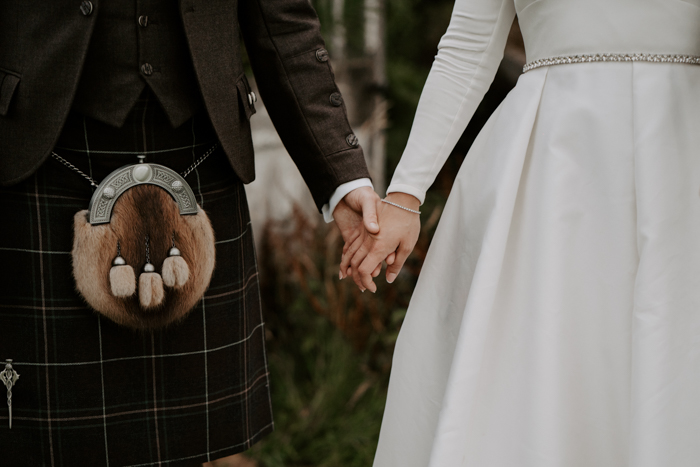 Creating Their Wedding Budget By Starting With The Venue
Make sure you begin the process of planning your wedding early. A lot of venues, vendors, and planners book up in advance. We planned our wedding two years in advance. We secured our dream team of suppliers, including a photographer, videographer, planner, and of course, our dream venue.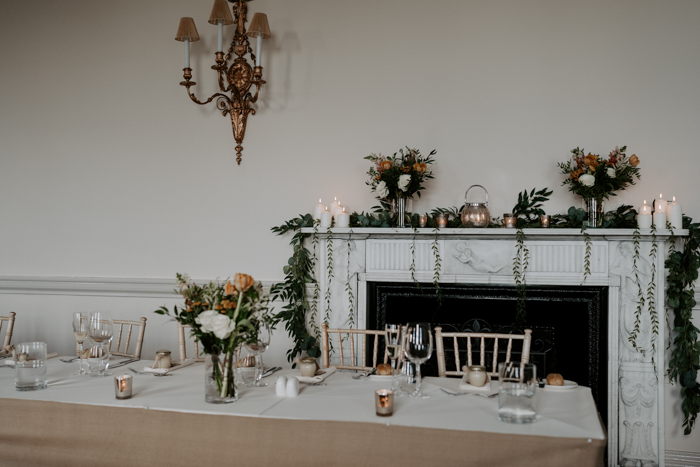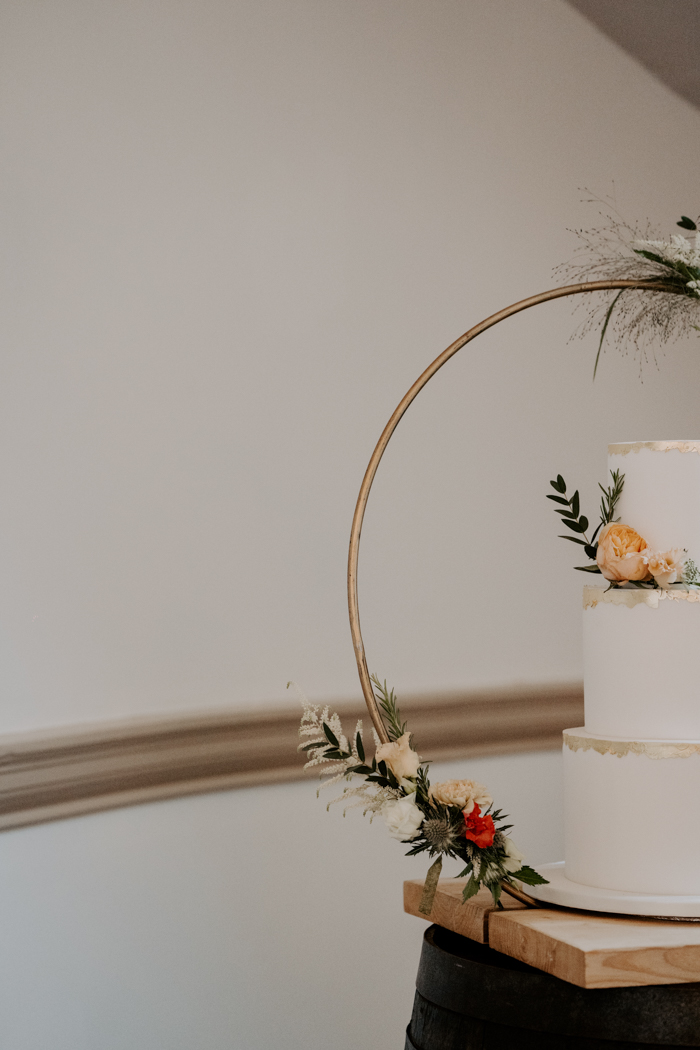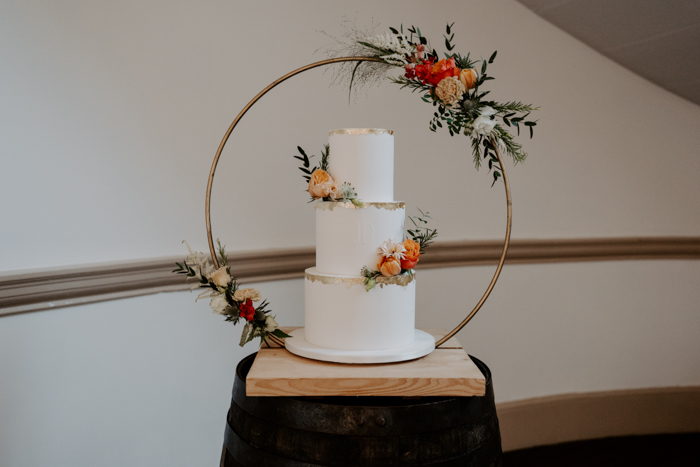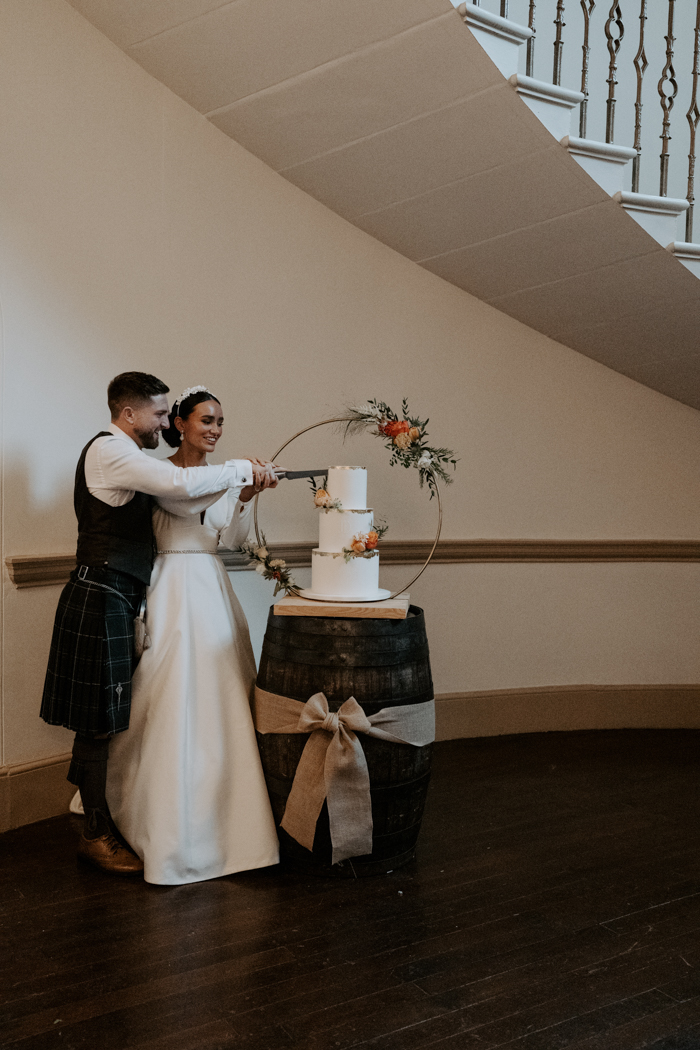 Timeless Beauty Looks And Fashion That Reflected The Bride's Style Perfectly
Generally, my style is very minimalistic, classic, and tailored. So I needed to feel still and look like myself on the day. My dress was custom-made and reflected my style perfectly. We kept my makeup soft and natural with a skin focus for that bridal glow. Regarding hair, I knew I wanted romantic waves for the ceremony and then a sleek finish for the reception. Both of these complimented the dress beautifully.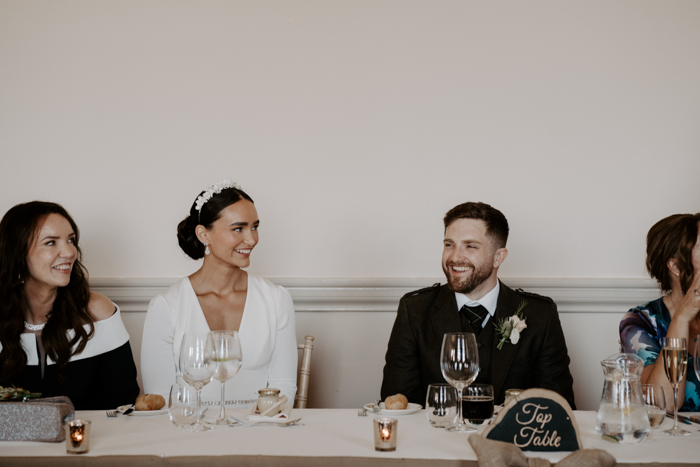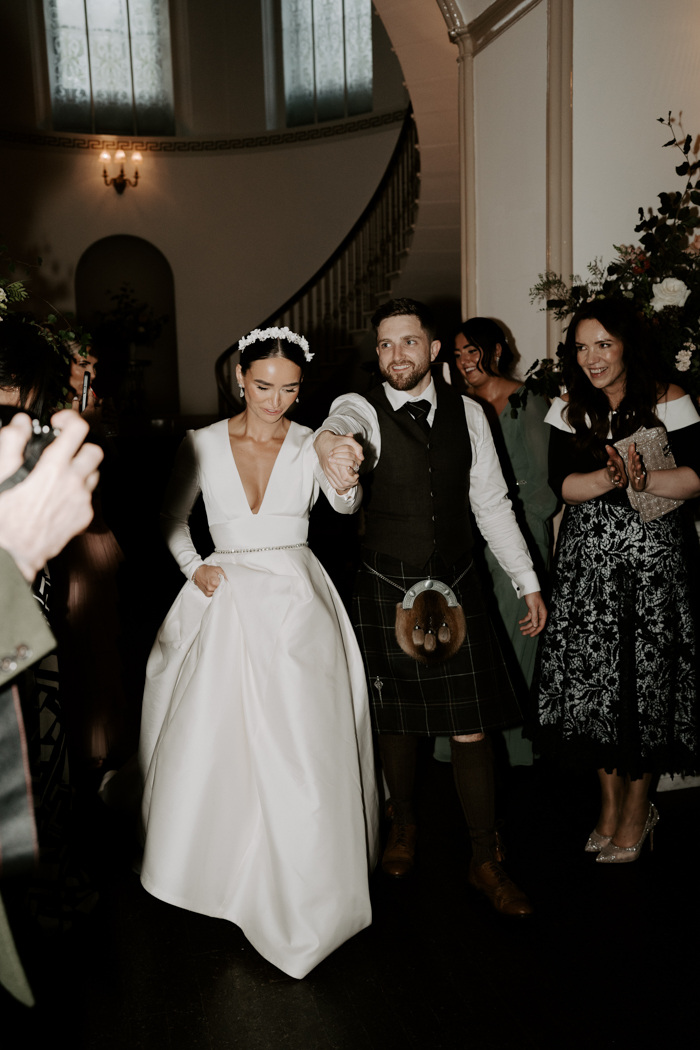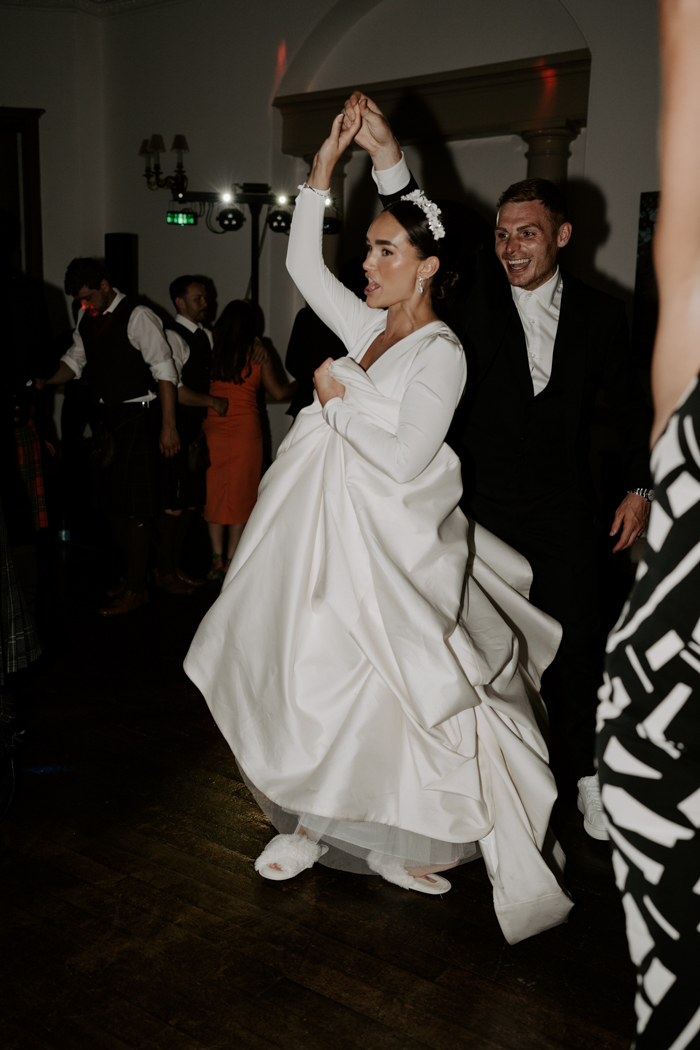 Congratulations to Jordanna and David on their elegant and romantic Fasque Castle wedding. Many thanks to We Are The James's for capturing all the special moments their loved ones will forever cherish. And, of course, a special shout out to Junebug member Wild Hearts Elopements for planning their unforgettable celebration. To see more beautiful weddings they've planned, check out their profile in our directory of the world's best wedding planners.
Blending timeless wedding traditions with personal touches can help make your wedding day truly reflective of your love for each other. By carefully selecting elements that hold special significance, you're sure to create a celebration you and your guests will never forget. Still trying to figure out where to start? We've got you covered! Read our guide for top tips and ideas for crafting a celebration that's meaningful and truly your own.